Scroll down for English explanations - alternates with German explanations.

25 cm Neuschnee über Weihnachten - -5°C heute Abend. Ich freue mich darauf unseren Balkon gegen den Balkon auf der NORWEGIAN JADE zu tauschen. Am 31.12.2010 geht es los. Es sollte kein Problem geben... hoffen wir es.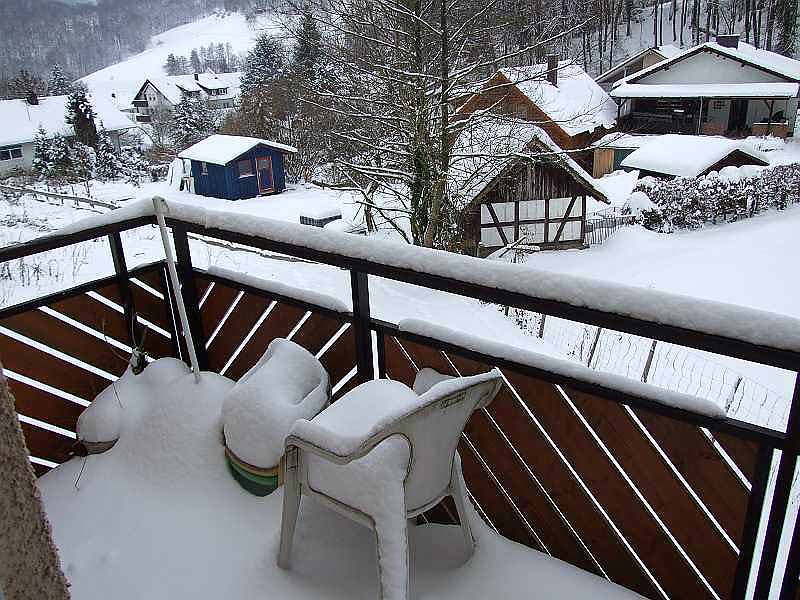 10" new snow on Christmas - 23F tonight. I am looking forward to exchange our balcony for the balcony on NORWEGIAN JADE. We should start on December 31, 2010. Should be no problem... We hope...

We are no more Friends of Dorothy...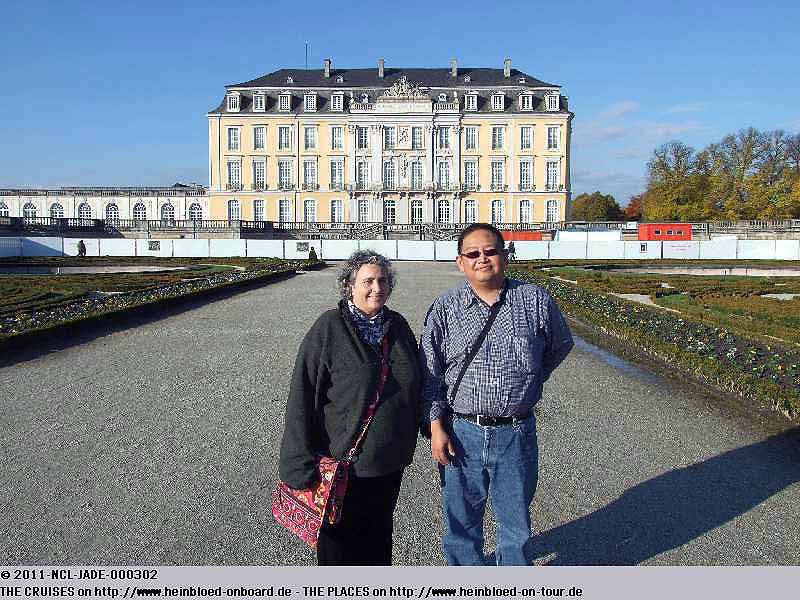 Wir keine Friends of Dorothy mehr...
Sondern wir sind Friends of Dorothy und Familie - sie waren unterwegs in Deutschland auf dem Rhein und wir haben sie gerne in Köln abgeholt und ihnen ein wenig mehr gezeigt, als das sie von ihrem Flusskreuzfahrtschiff sehen konnten. So waren wir im
Gasthaus Wermelskirchen in Bergisch Gladbach-Bensberg
essen. Das ist übrigens kein Zufall, dass jemand im
kreuzfahrten-treff.de-Forum
auch so heißt...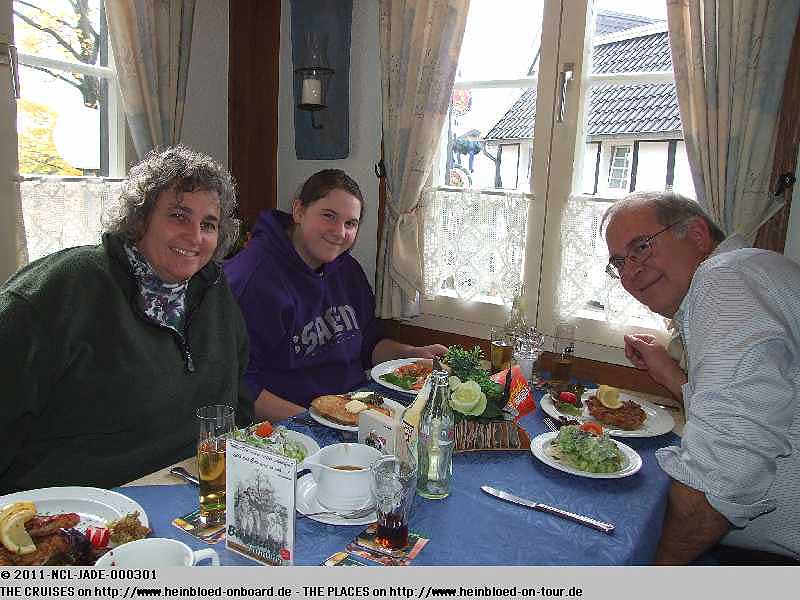 But we are now Friends of Dorothy and Family - they were travelling on the river Rhine in Germany and so we picked them up in Cologne and show them a little more what they might see from the ship. So we had lunch at Gasthaus Wermelskirchen in Cologne suberb - a very typical German inn.

From the ship you see the Loreley rock just from the bottom but we took them up to get a nice view over the Rhine Valley.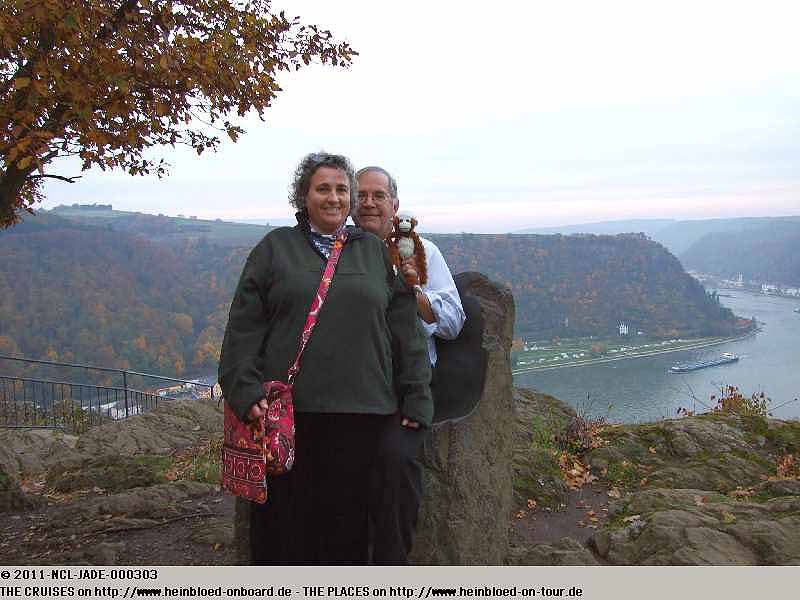 Vom Schiff aus sieht man die Loreley nur von unten, aber wir sind doch mal mit ihnen hochgefahren, um einen schönen Blick über das Rheintal zu bekommen.
Wenn man also Friends of Dorothy ist und bei
Dorothy
bucht, dann bekommt man auch wieder Post aus den USA, um sich auf die Reise vorzubereiten.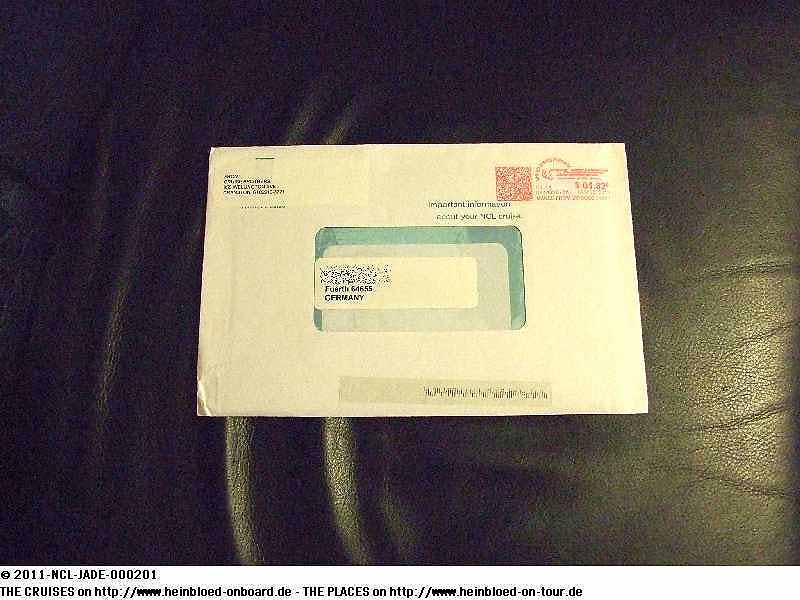 If you are Friends of Dorothy and book with Dorothy then you get also mail from the US to prepare yourself for your vacaction.

You can get some information what you might expect... all advertising... but nice to enjoy anticipation.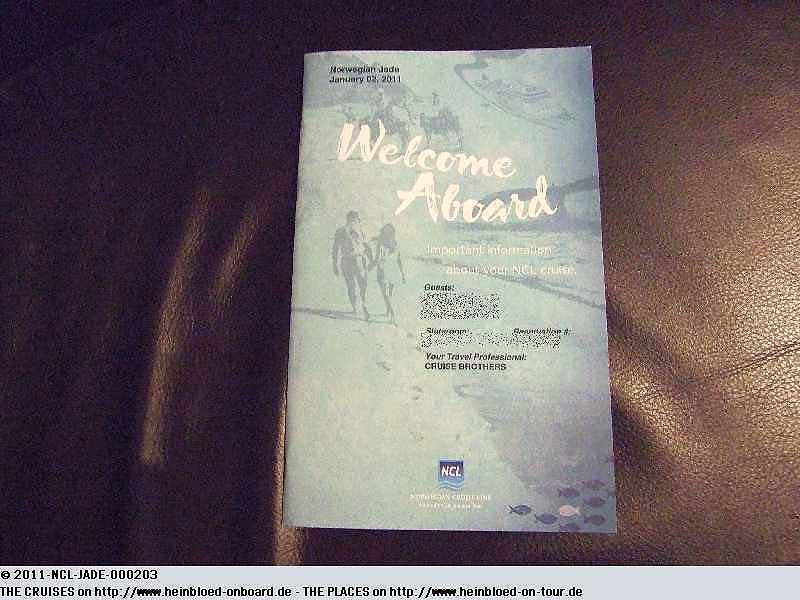 Man kann sich wieder informieren, was einen erwartet... alles Werbung... aber schön, um die Vorfreude zu genießen.
Das beste: Man muss keine Gepäckanhänger ausdrucken und basteln.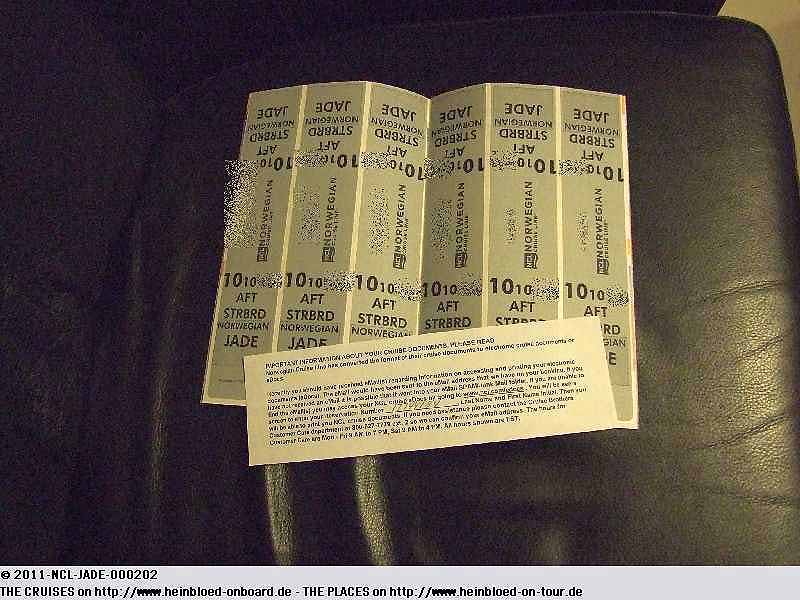 The best: you do not need to print your baggage tags yourself and fold and stick them.