Sorry - but my first blogs were only published in German. Therefore please use a translator service like with Google to get a rough idea what I wrote then. Thanks for understanding.

Mal ein paar Nachträge:
Der besseren Lesbarkeit wegen: einfach anklicken und die Dokumente erscheinen größer.

Dass sie nicht in den üblichen Rahmen passen, ist ausnahmsweise mal Absicht.
für diejenigen, die immer mal wissen wollten, was es so im CAGNEY's für 20 USD bzw. 30 USD gibt...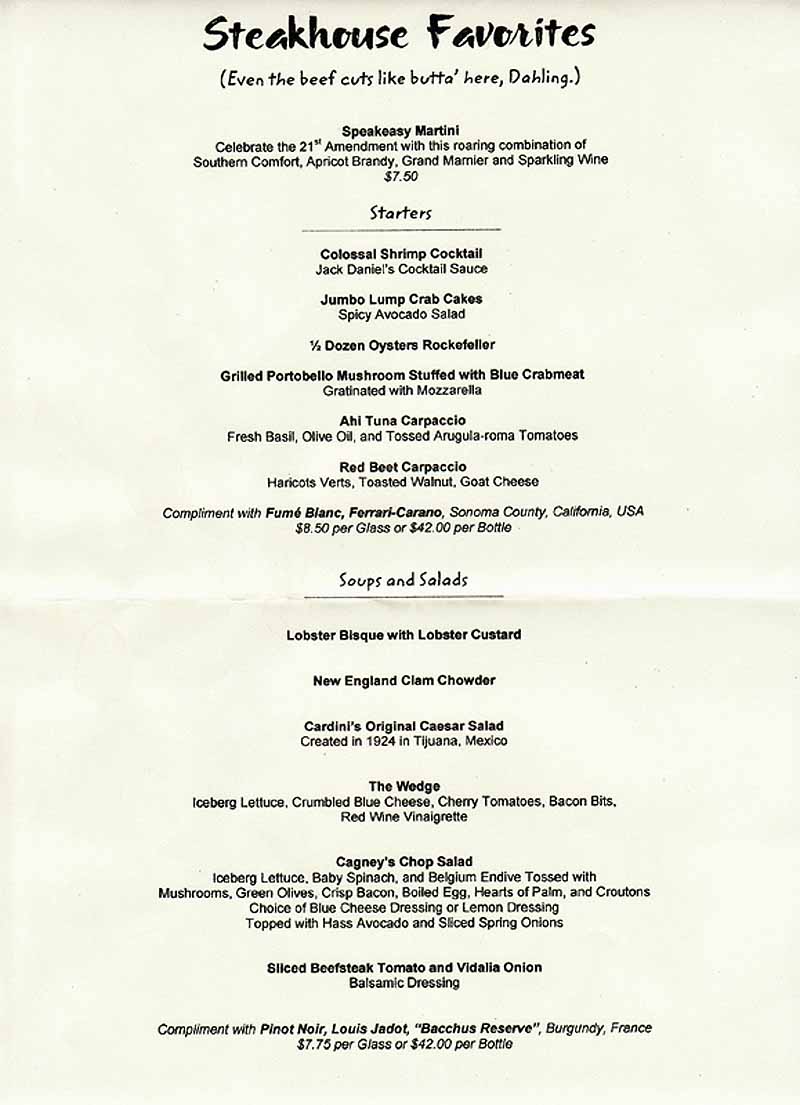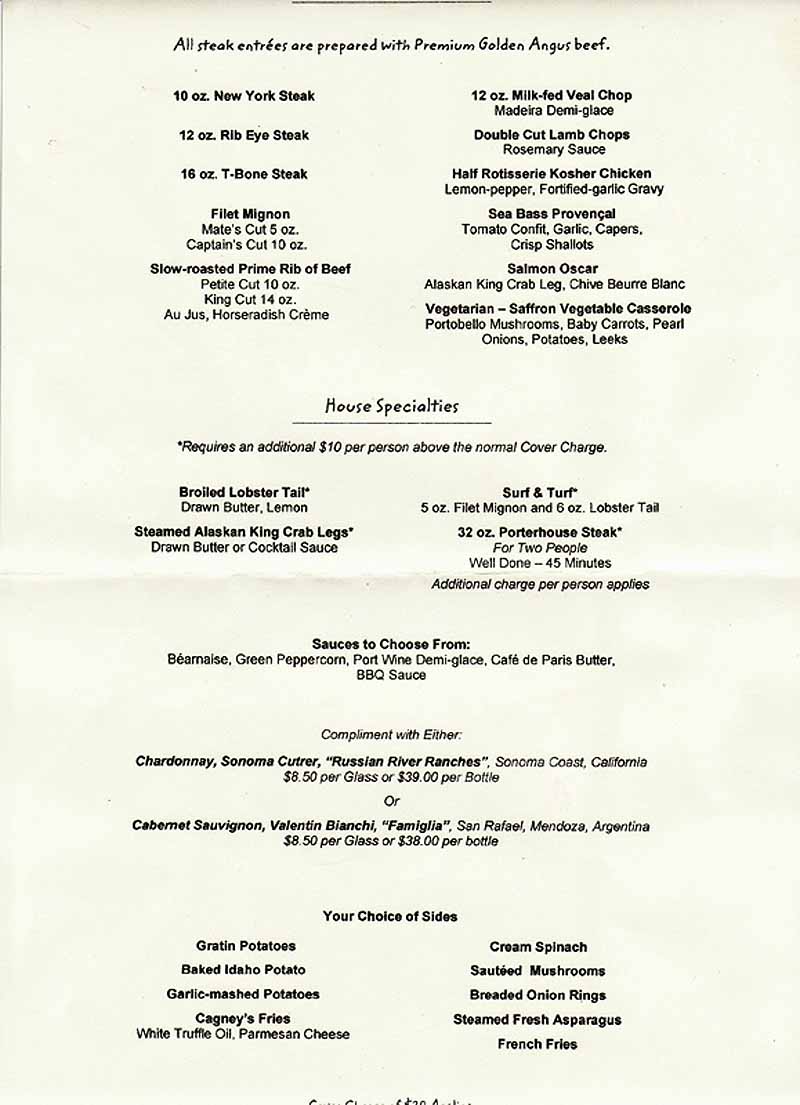 für diejenigen, die schon immer mal bei ihrer Hausbank vorsprechen wollen, um eine Erhöhung des Dispo-Kredites und des Kreditkartenlimites zu bitten bzw. eine neue Hypothek aufnehmen wollten: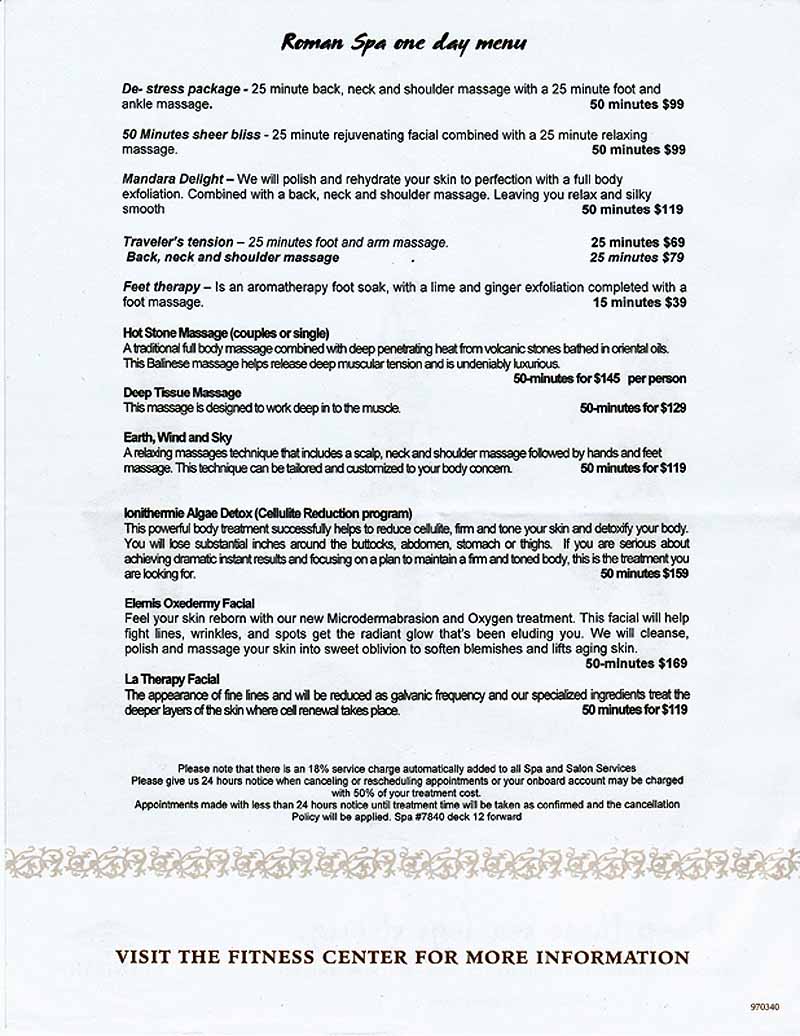 für diejenigen, die immer schon wissen wollten, was insgesamt auf einem 1-Nighter angeboten wird: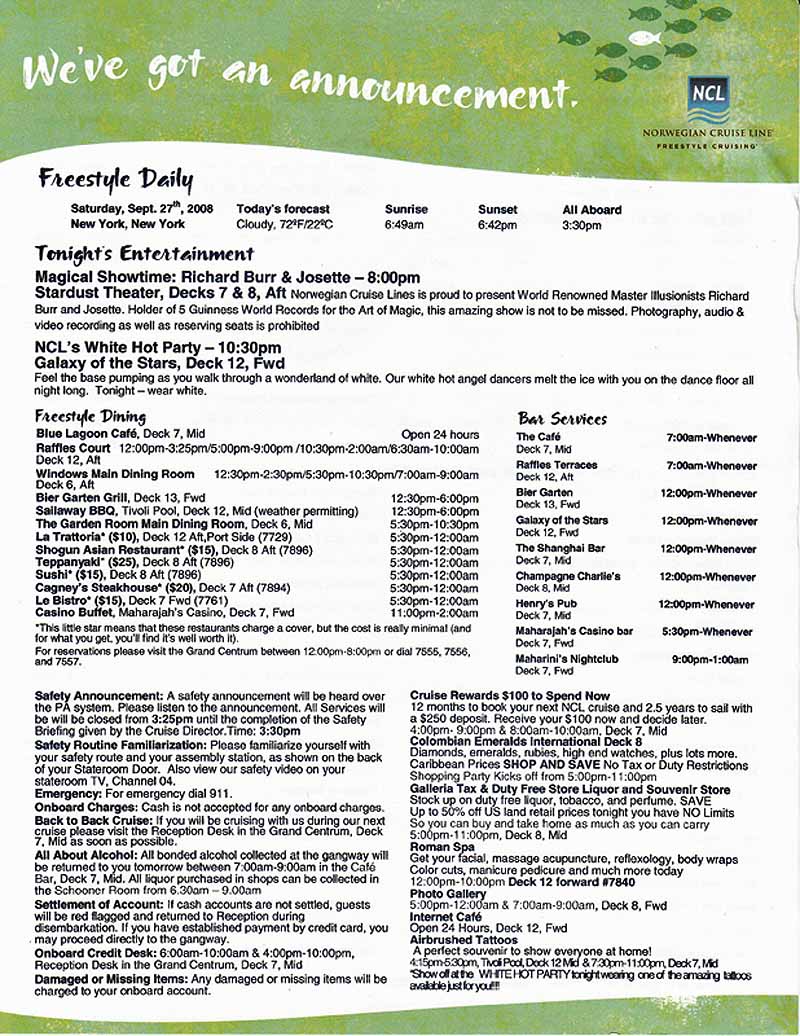 Musikalisch fand ich das Angebot insbesondere im Champagne Charlie's spitzenmäßig. Hoffentlich trifft man mal diese Künstler auf den anderen Schiffen auch mal an.
Gruß
HeinBloed