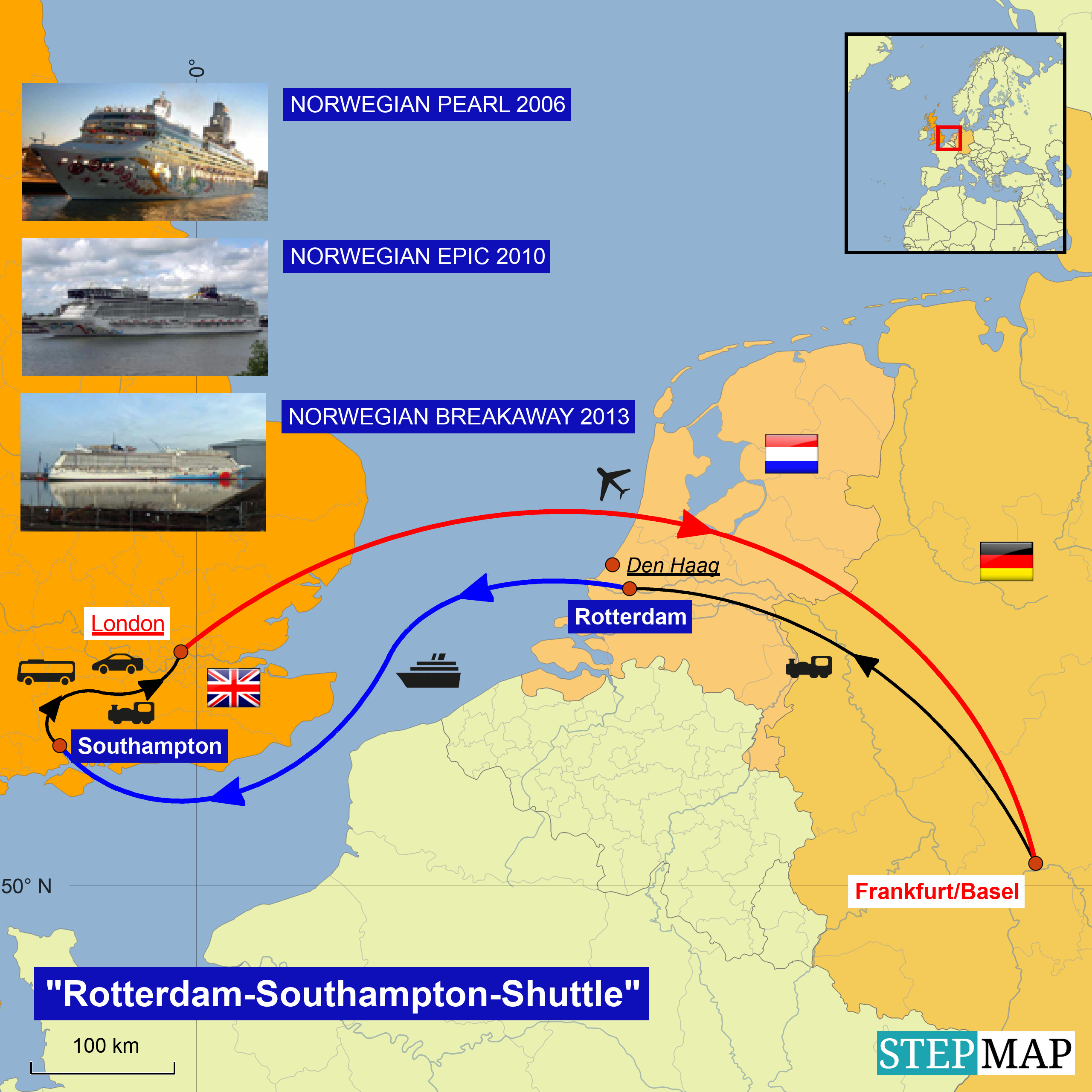 Morgens um 04.30 Uhr... Mal gucken, was das AIS-Signal sagt...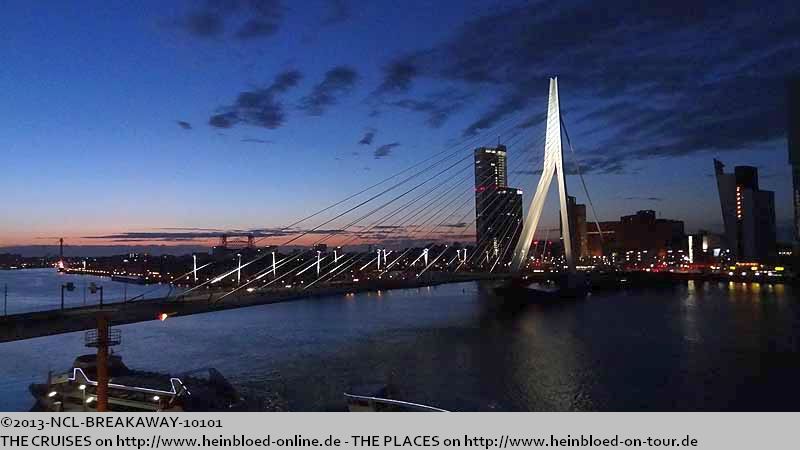 04.30 hrs in the morning... Time to check the AIS-signal...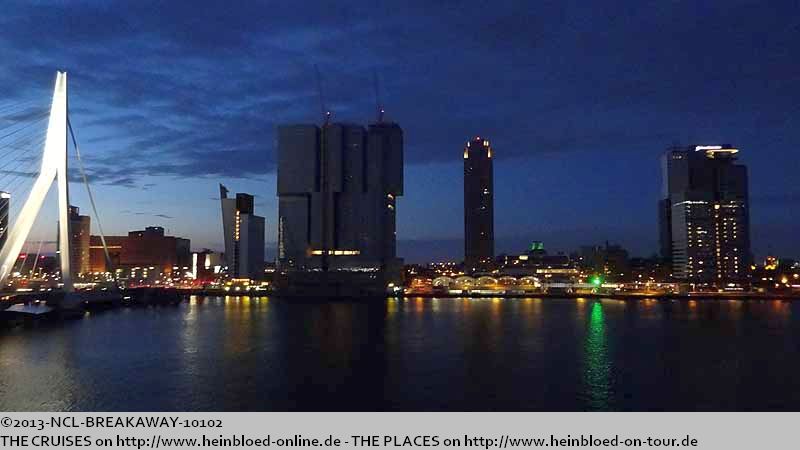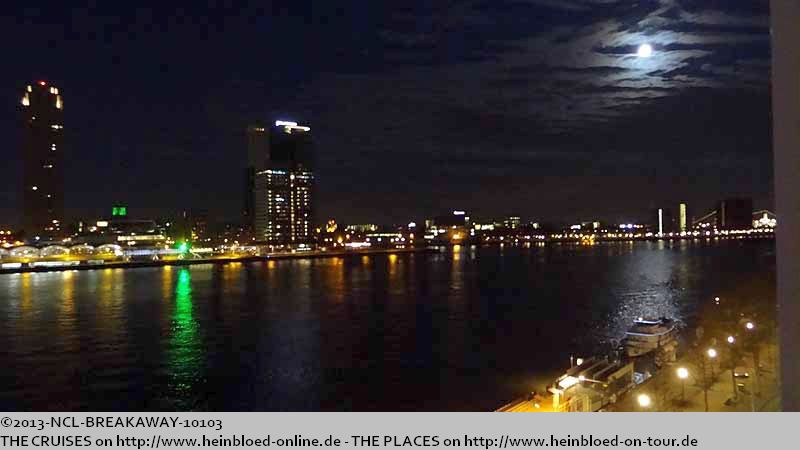 Then she came...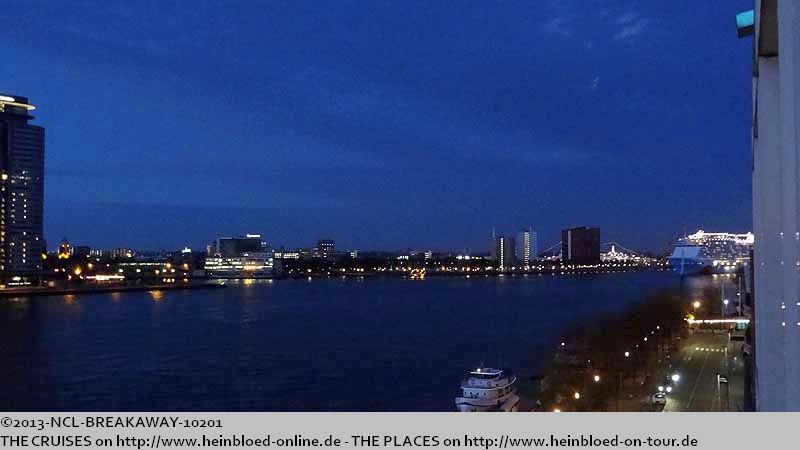 Da kommt sie...

Danach geht es erst mal zum Frühstück...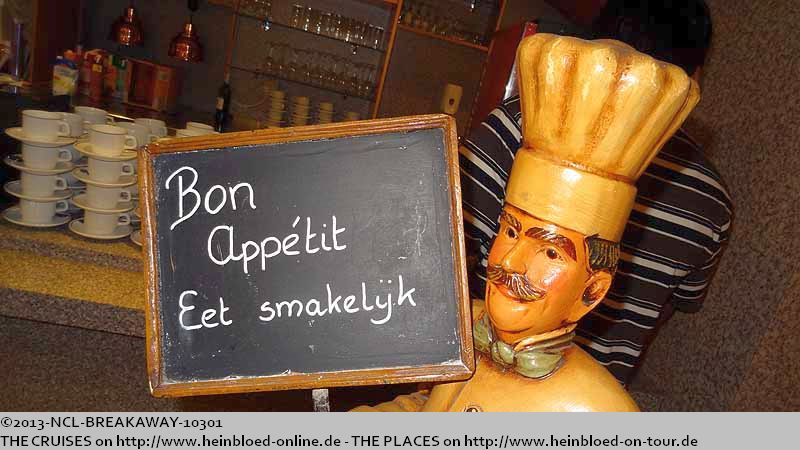 First I need to have breakfast.

You had everything that you must not die on hunger...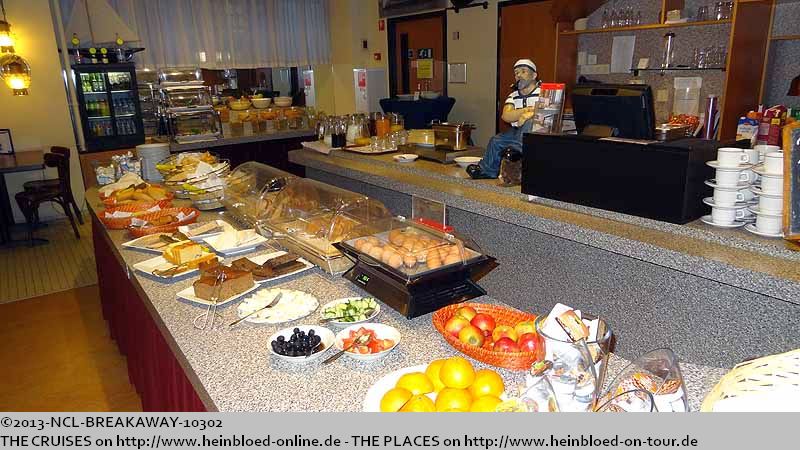 Es ist zwar alles da, um nicht zu verhungern...
Nur irgendwie ist alles so leidenschaftslos präsentiert... und das Angebot eben sehr holländisch...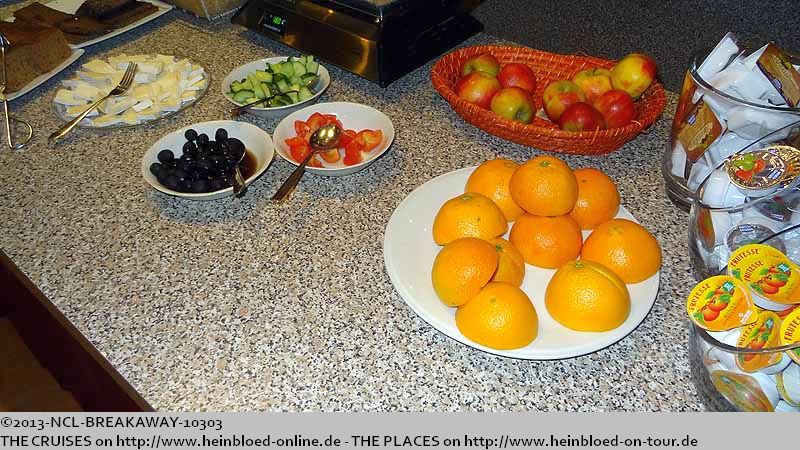 But somehow it was not presented with a lot of passion... and the offer was very Dutch...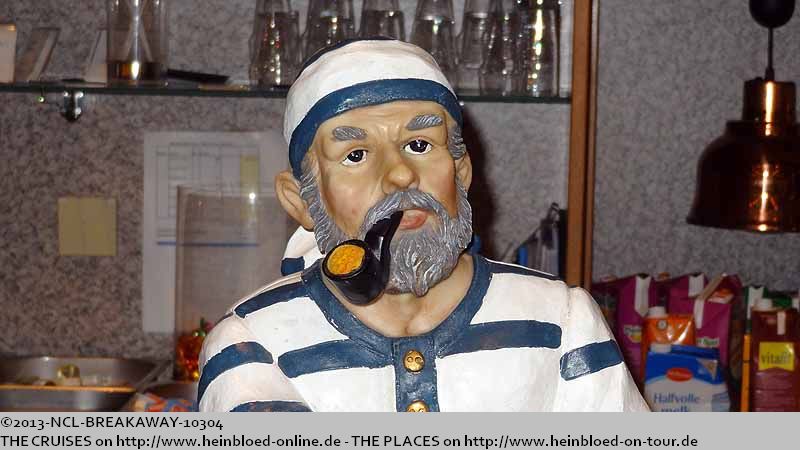 Und gegen 11:00 Uhr geht es zu Fuß rüber über die Brücke.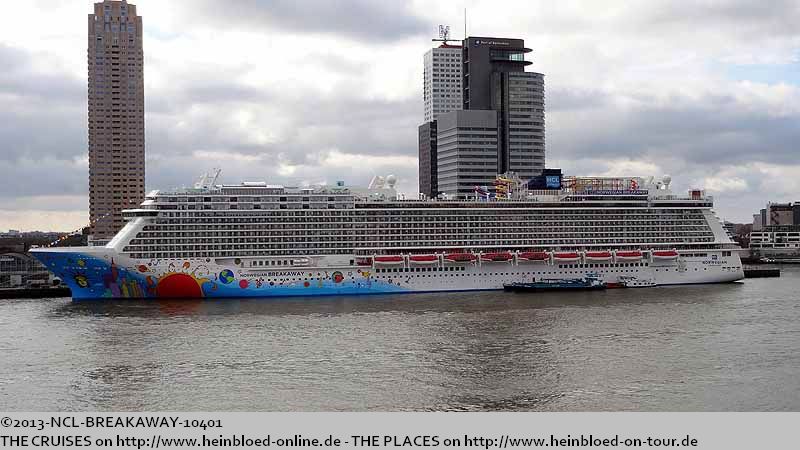 Around 11:00 hrs we walked again over the bridge.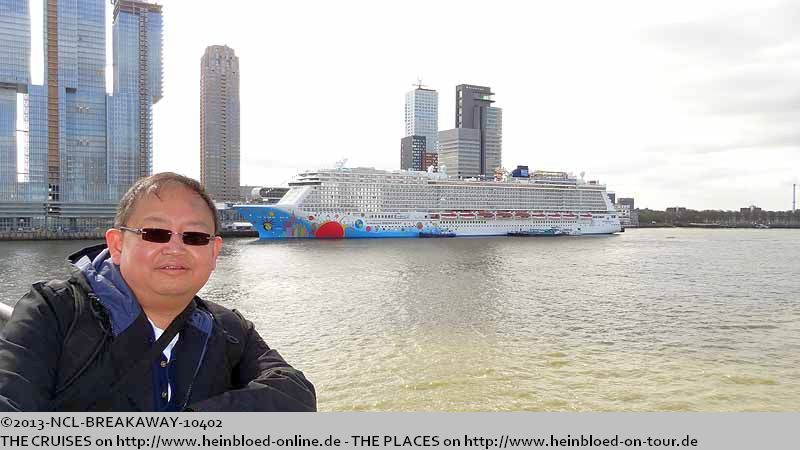 Die anderen Reisen in diesem Blog/
The other voyages in this blog: