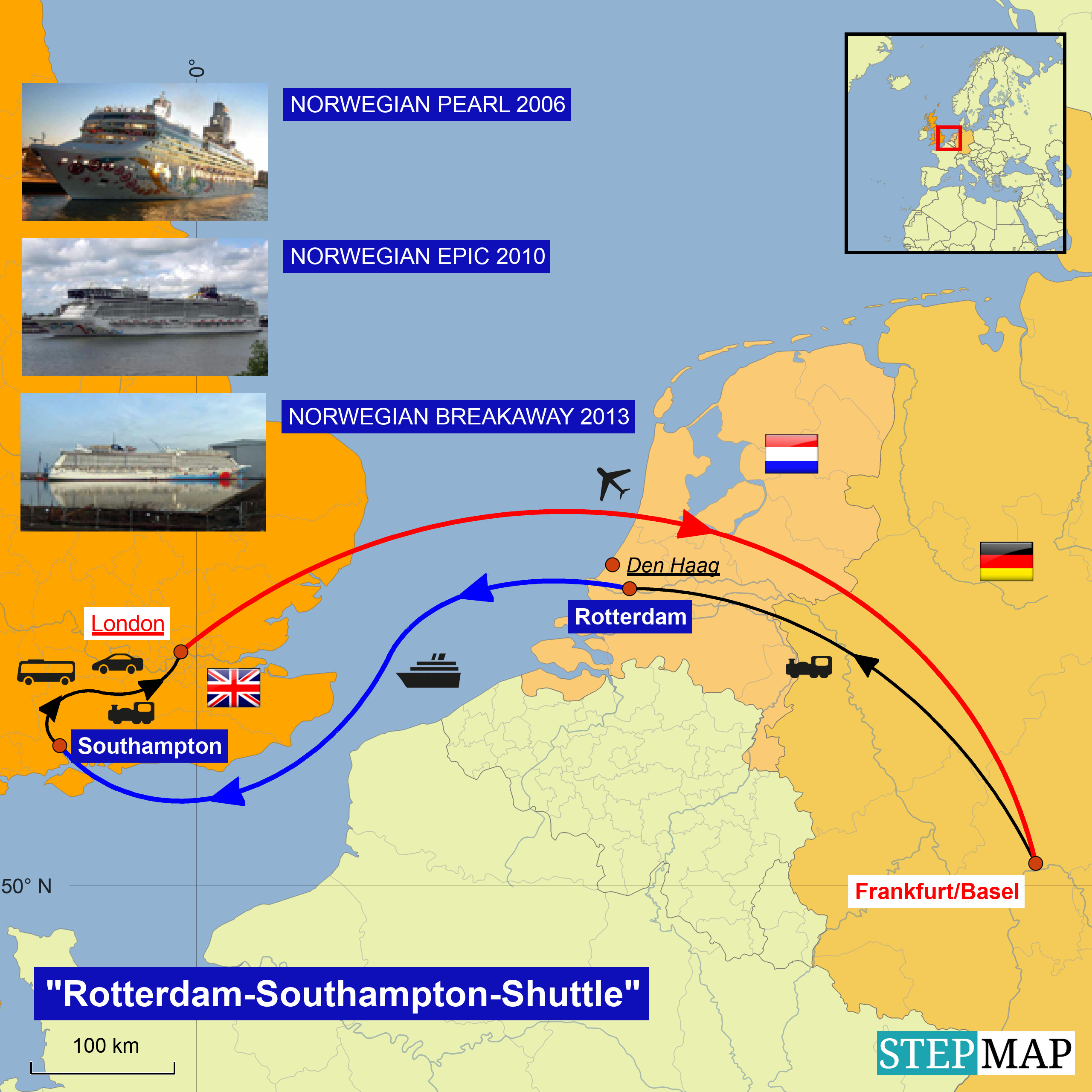 Ich hatte um eine Liste der Kabinen gebeten, die als Ausstellungskabinen bereitgestellt wurden. Als Antwort bekam ich, dass ich einfach selbst die Gänge langlaufen soll, und die Luftballons suchen soll. Das Schiff hat lt. Douglas Ward 1.994 Kabinen und ich soll jetzt Schnitzeljagd spielen? Auf der NORWEGIAN EPIC gab es schon vorbereitet so eine Liste, die dann ausgehändigt wurde. Wenn ich es sogar richtig in Erinnerung habe, sollte man sogar an jeder Kabine sich ein Formular abstempeln lassen, um an einem Gewinnspiel teilzunehmen. Halb- besser Viertelherzig bekomme ich diese Liste ohne Anspruch auf Vollständigkeit der Kategorien und Kabinen. Ein paar haben wir dann auch zufällig auf dem Weg entdeckt. Ich bin 20 Stunden etwa an Bord und mein Glück hängt von der Laune einer Person ab, die sich eigentlich um mich kümmern soll und ich habe den Eindruck, dass die Person im Moment wohl eher Hilfe braucht....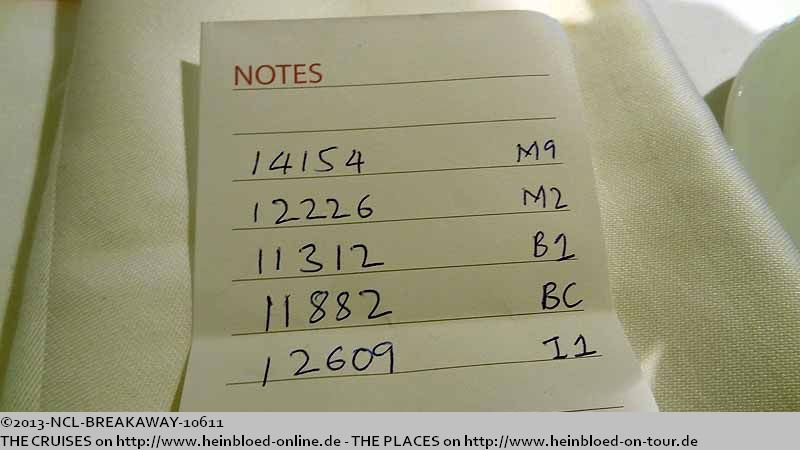 I asked for a list of cabins which were prepared as showroom. I got the answer I should walk through the ship by myself, and I could easily identify them as they were marked by balloons. According to Douglas Ward, the ship has 1,994 cabins, and I should start now a scavenger hunt? On NORWEGIAN EPIC we got a well-prepared list. If I remember correctly you could get your visit in the single cabins stamped to participate to a prize draw. Halfheartedly better Quarterheartedly I got a list without right that all cabins and categories were listed. We also found a few cabins more while we were looking for the listed. I was only for 20 hours on board, and my personal luck was counted to the condition of one person who normally should take care of me but obviously need more help but me.

We were looking for the balloons...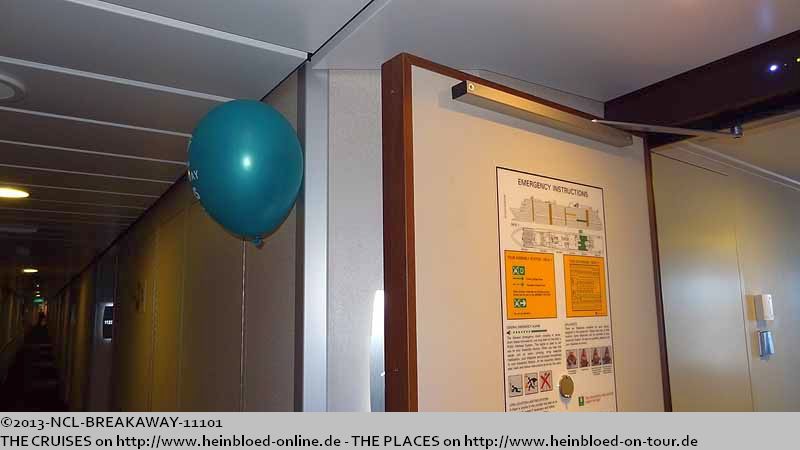 Wir suchen die Ballons...
11224... stand eigentlich gar nicht auf der Liste... MA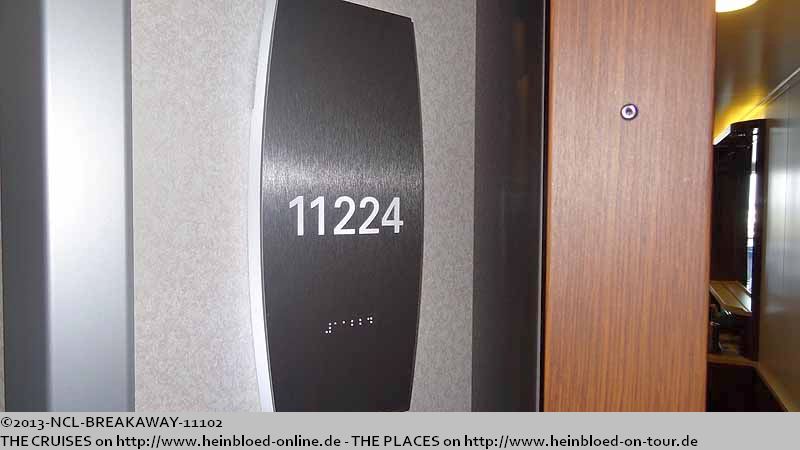 11224... was not listed... MA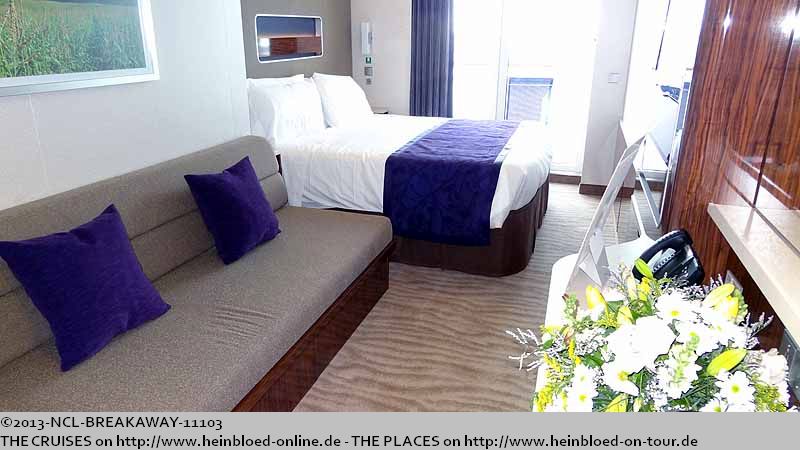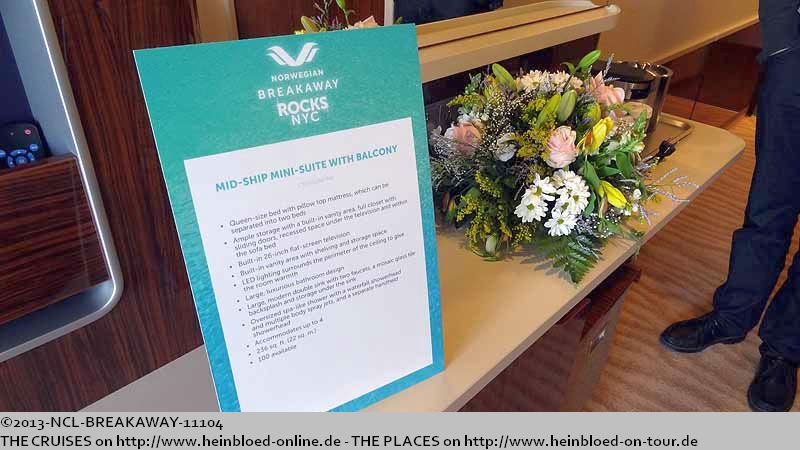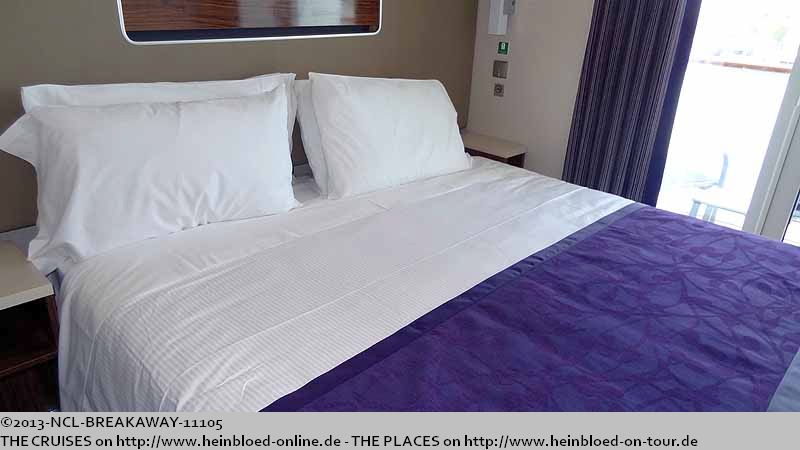 Wir sind in einer Mini-Suite und dieser Schrank ist alles???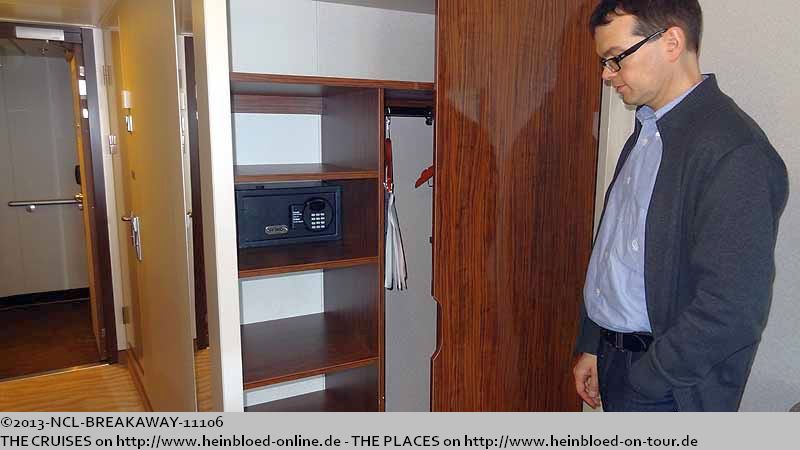 We were in a Mini-Suite and that was all you had as stowage options???

The bathroom was really "lavish"...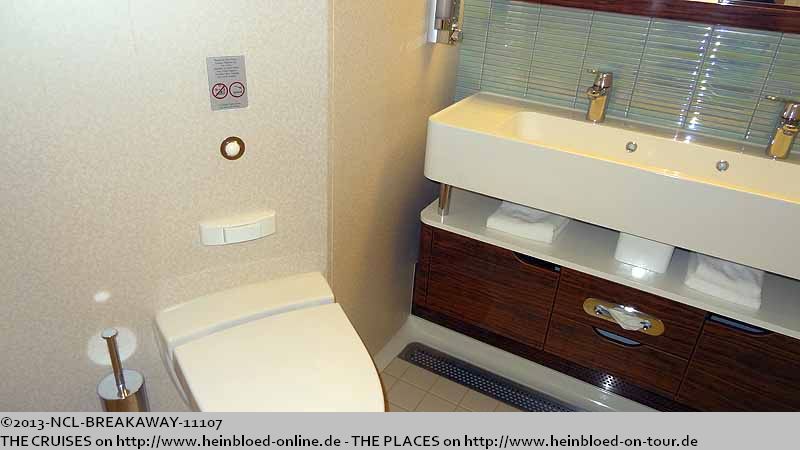 Dafür ist das Bad etwas "großzügiger"...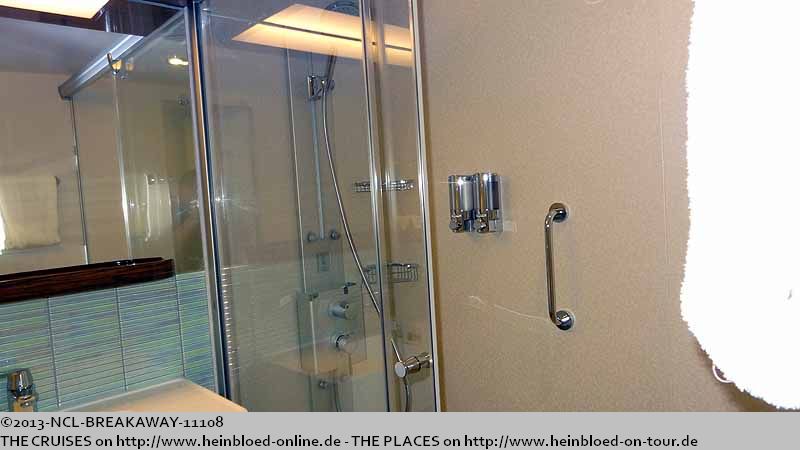 11882... BC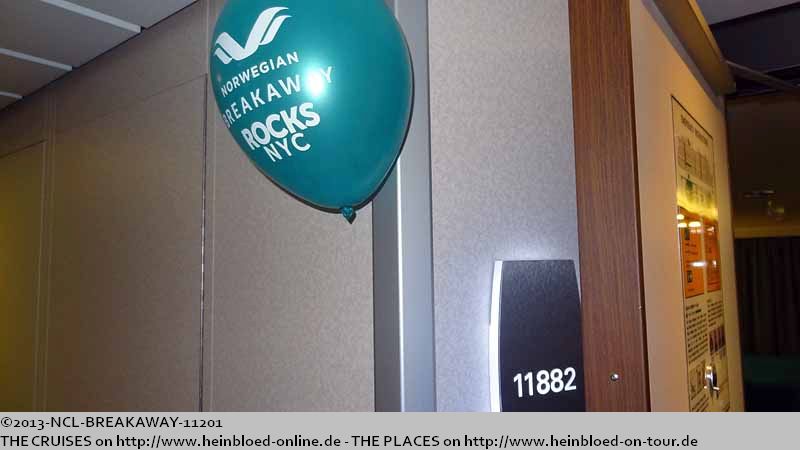 11882... BC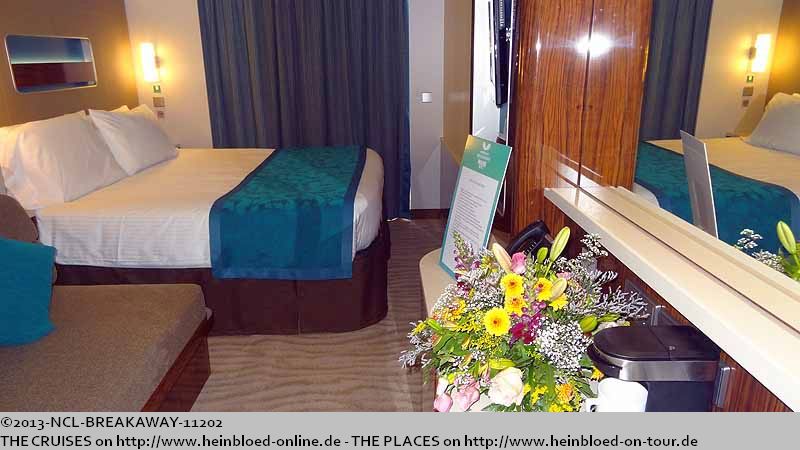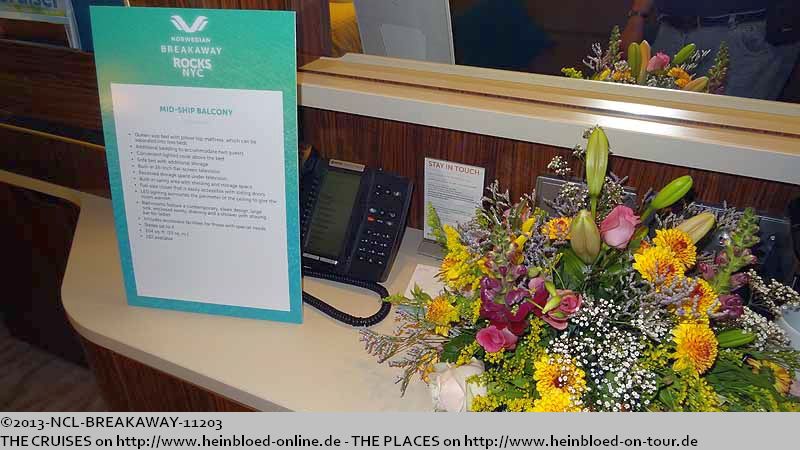 Der gleiche Kleiderschrank wie in einer Mini-Suite.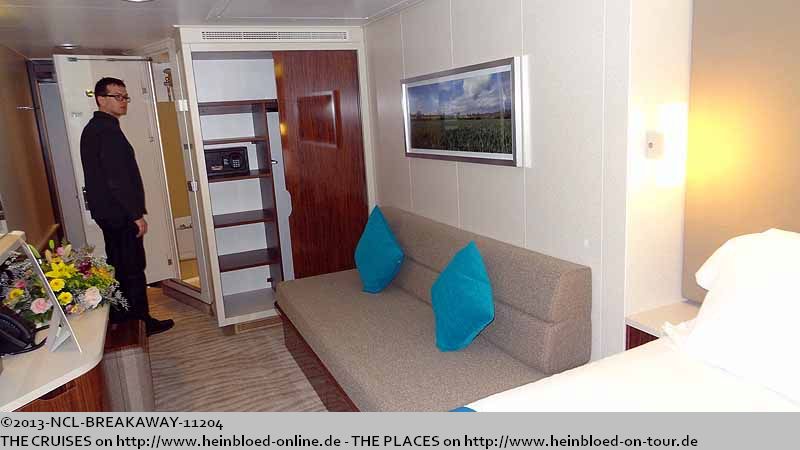 Same closet like in a Mini-Suite.

Suite-Treatment for all guests!!! Their balconies were the same size as our in The Haven... Would not it be better to offer French Balconies like you had on river cruise ships, and all you have to do is to swing the sofa to the front of the doors? Who likes to have a larger balcony need to book: Cat. B6.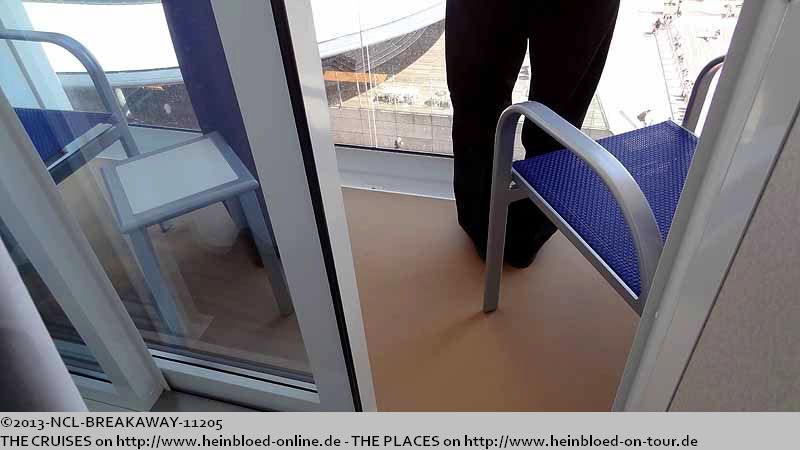 Suite-Treatment für alle!!! Deren Balkone sind ja genauso groß, wie bei uns im Heaven... Wäre es nicht bei der Breakaway Plus günstiger Französische bzw. Berliner Balkone einzubauen, wie auf einem Flußkreuzfahrtschiff mit drehbaren Sofas, die man direkt vor die Balkontüren drehen kann. Wer einen größeren Balkon will muss das extra buchen: Kat. B6.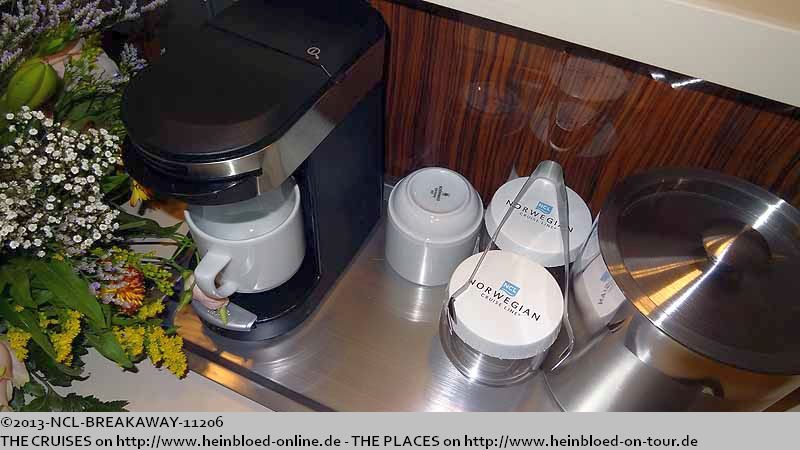 But it was good that the bathroom was part of the cabin. But somehow we missed the separated toilet in the bathrooms like you had on the Jewel-Class. By the way: it looks like that BB and BC were same. The difference was only the location.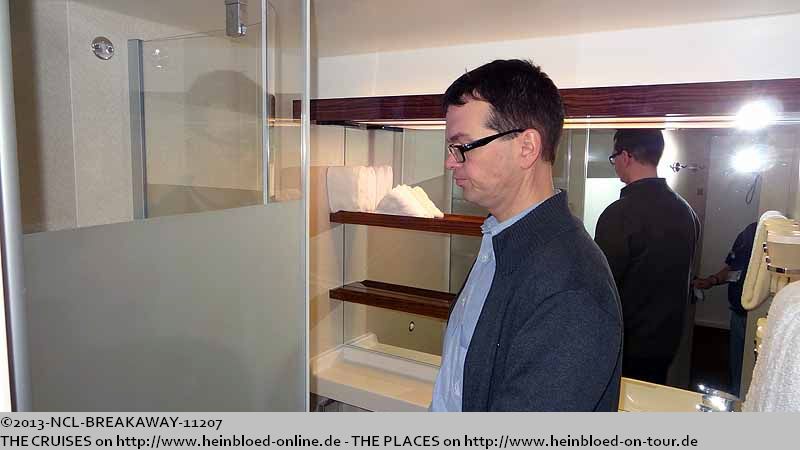 Wenigstens ist das Bad nicht mehr mitten im Zimmer. Schade bloß, dass die Trennwand zwischen der Toilette und dem Rest des Bades wie bei der Jewel-Klasse nicht mehr gibt. Übrigens die Größen von BB und BC müssten identisch nur die Lage unterscheidet sich.
12613 und 12609 als Kabine mit einer Verbindungtür. Mit den Pullmanbetten in der Decke... wird ganz schön eng... I1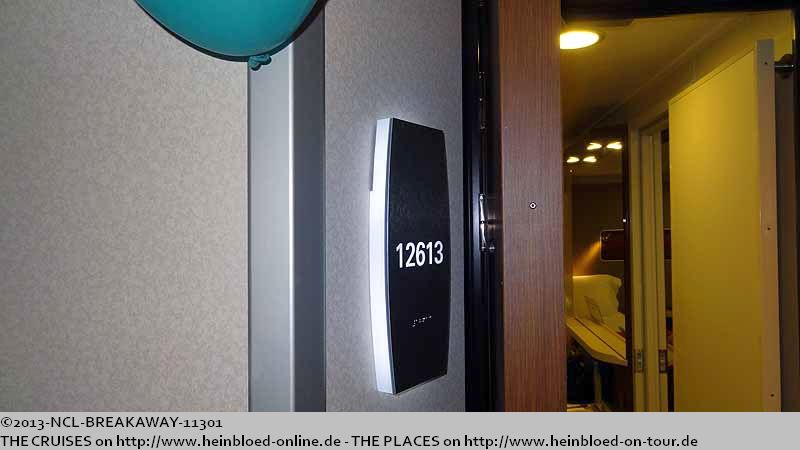 12613 and 12609 was a cabin with connecting doors. With some pullmanbeds in the ceiling... should be very narrow... I1

12609...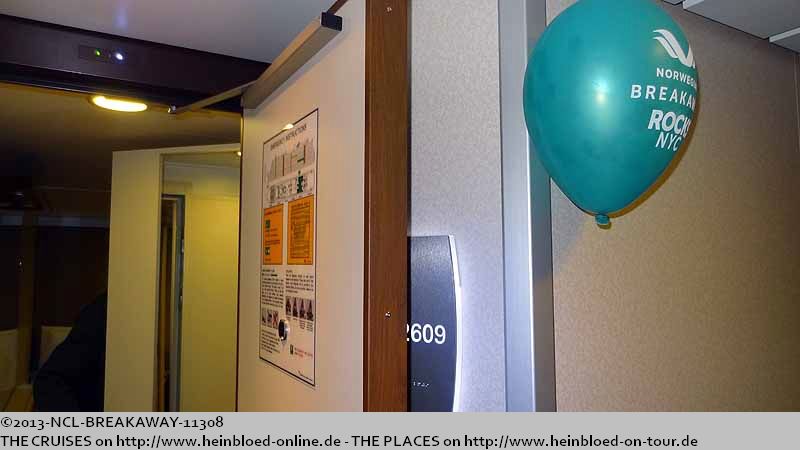 12609...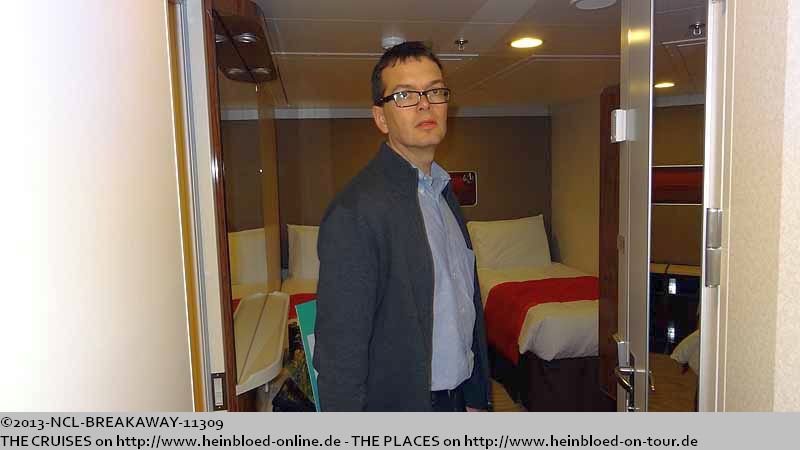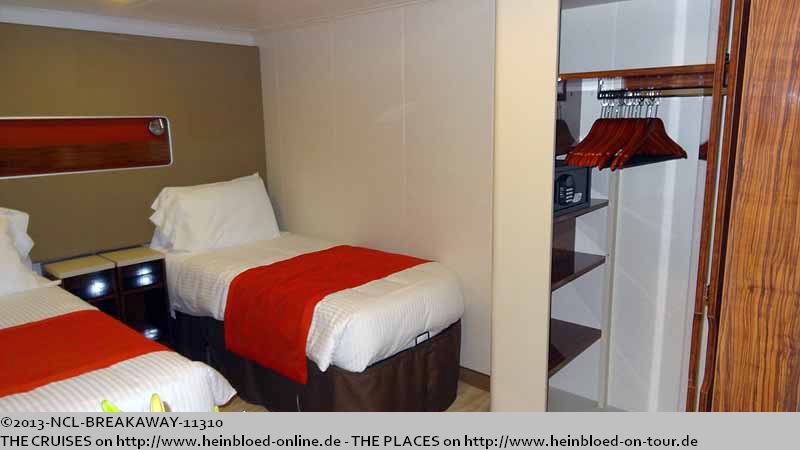 12224... 12226 Mini-Suiten mit Verbindungstür... M2...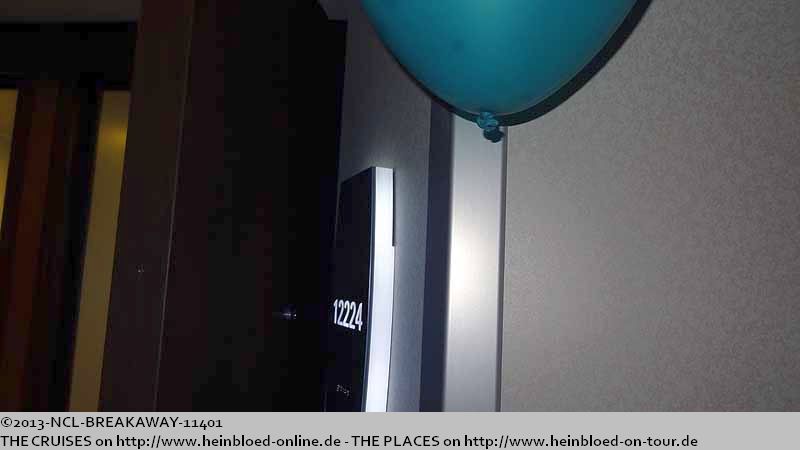 12224... 12226 Mini-Suites with connecting door... M2...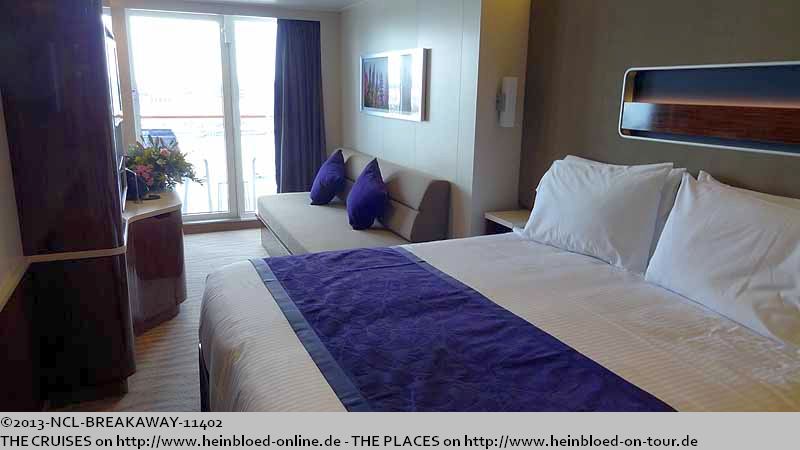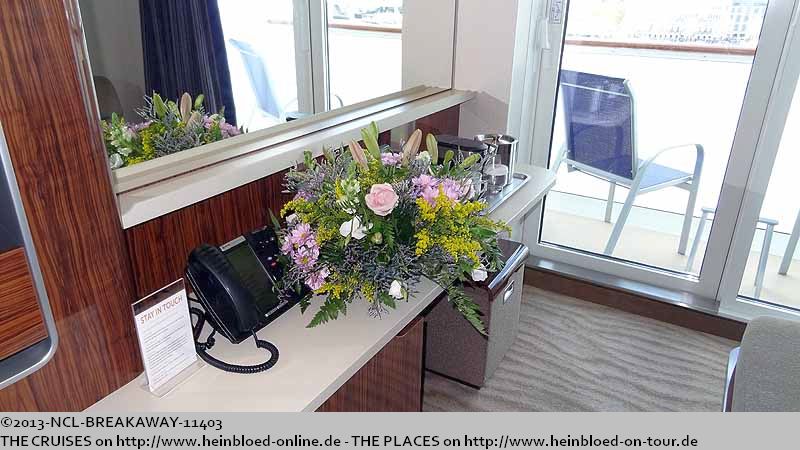 The balcony... again: feeling like in The Haven...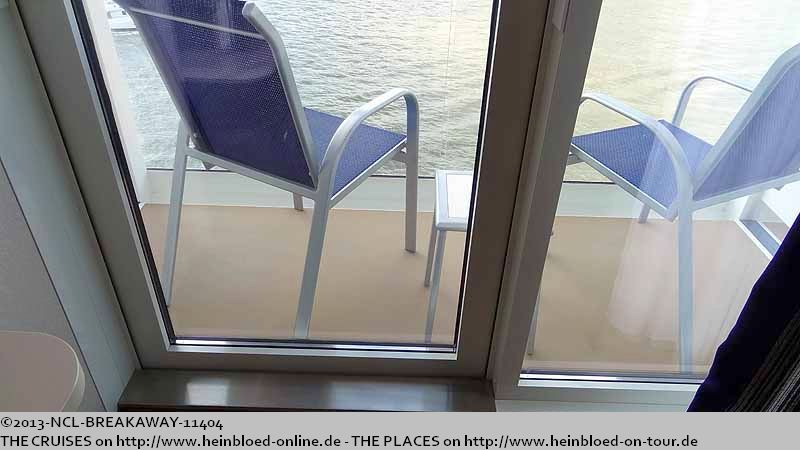 Der Balkon... nochmals: Feeling wie in The Haven...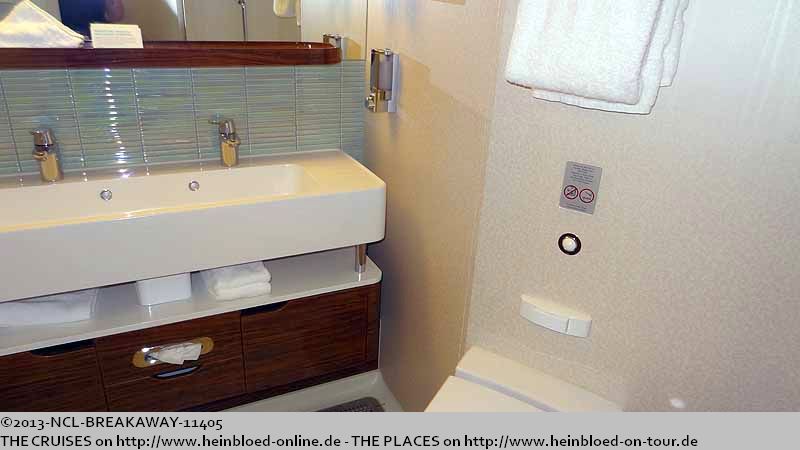 You had Mini-Suites with bath tubs and other with showers...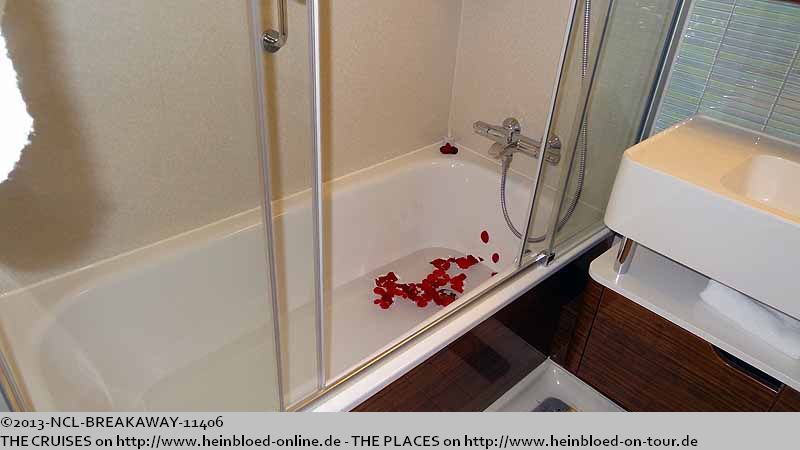 Es gibt also Mini-Suiten mit Badewanne und solche mit Dusche...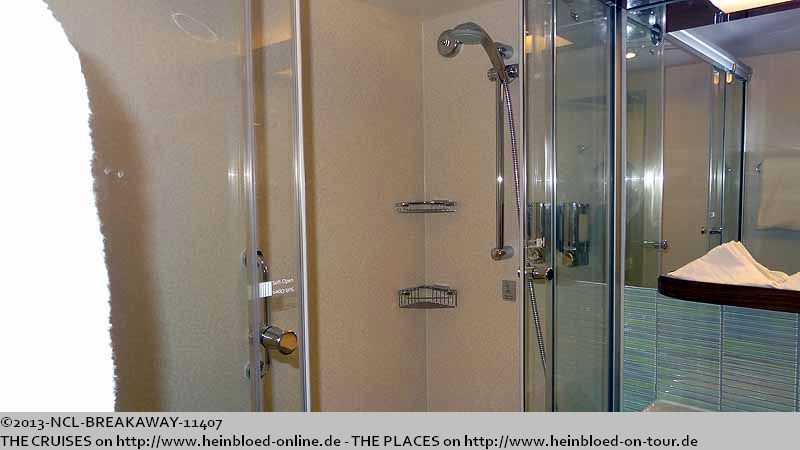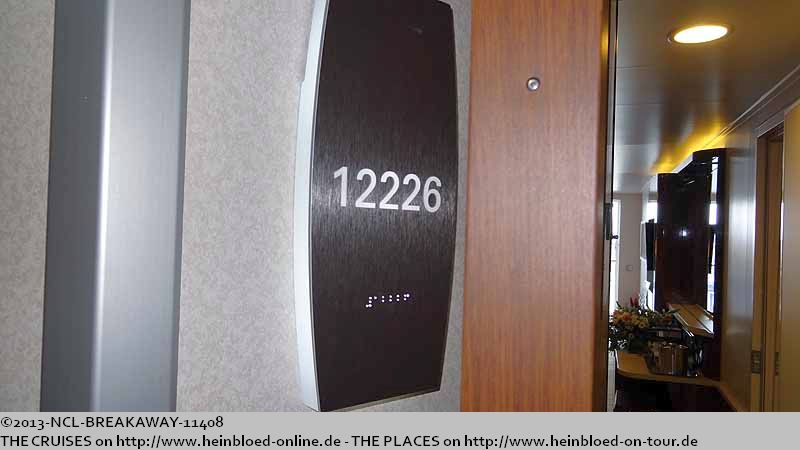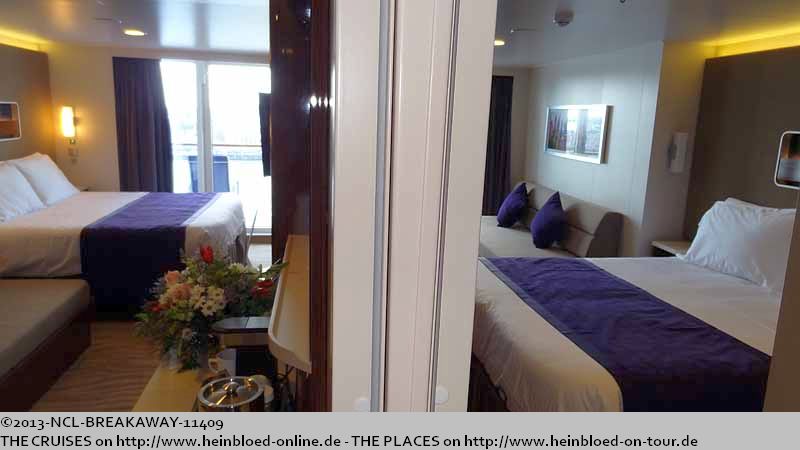 14154... A Spa-Mini-Suite... M9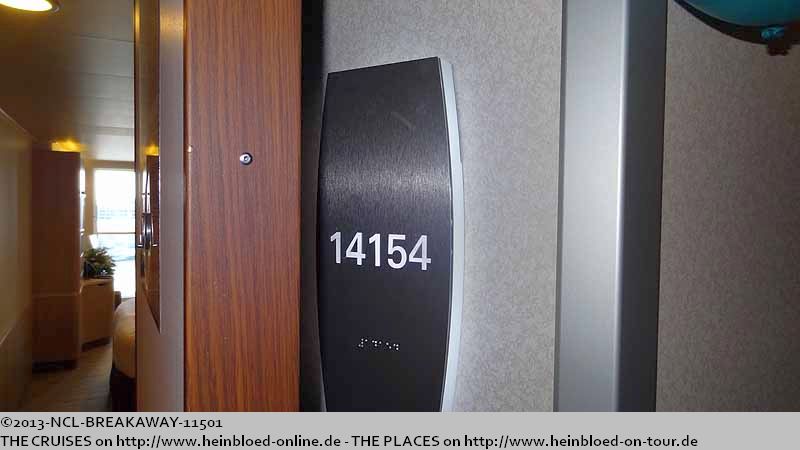 14154... Eine Spa-Mini-Suite... M9

11312... with an aft balcony... B1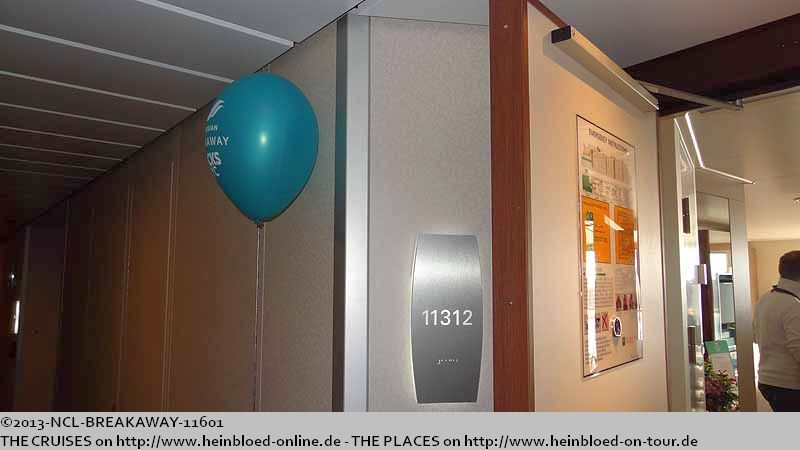 11312... mit Heckbalkon...B1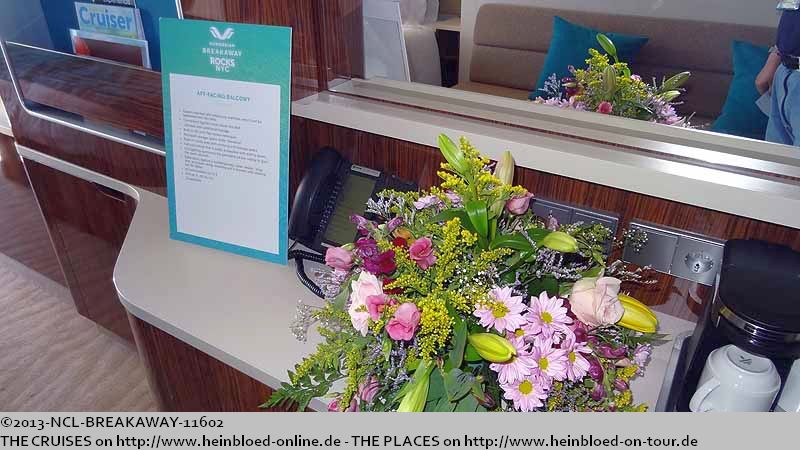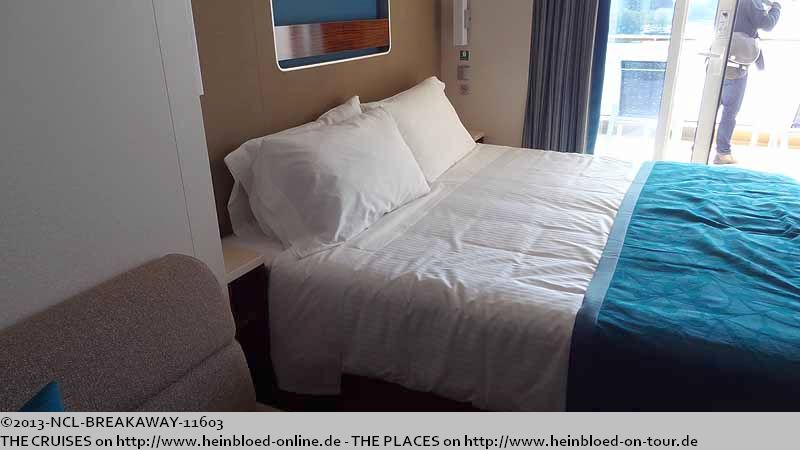 Balkonkabinen haben nur ein Waschbecken...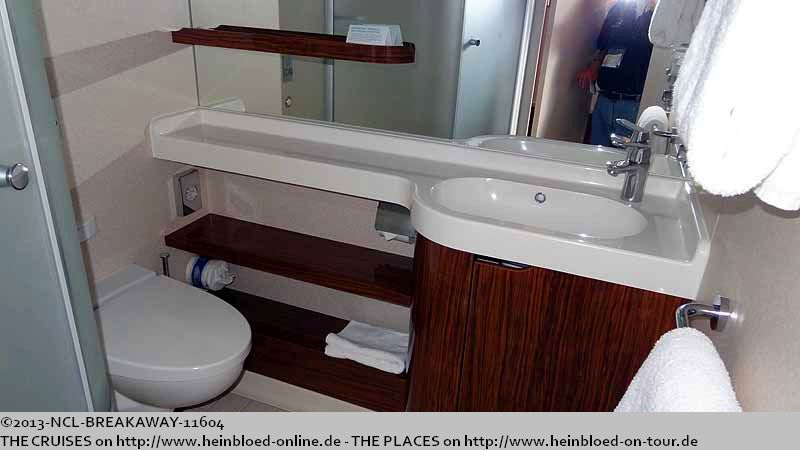 Balcony cabins have only one sink.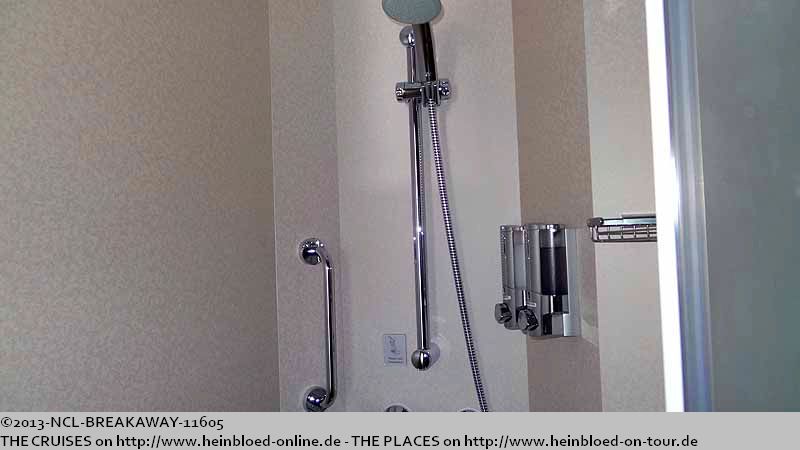 Mit Blick nach oben... und sicherlich auch von oben nach unten...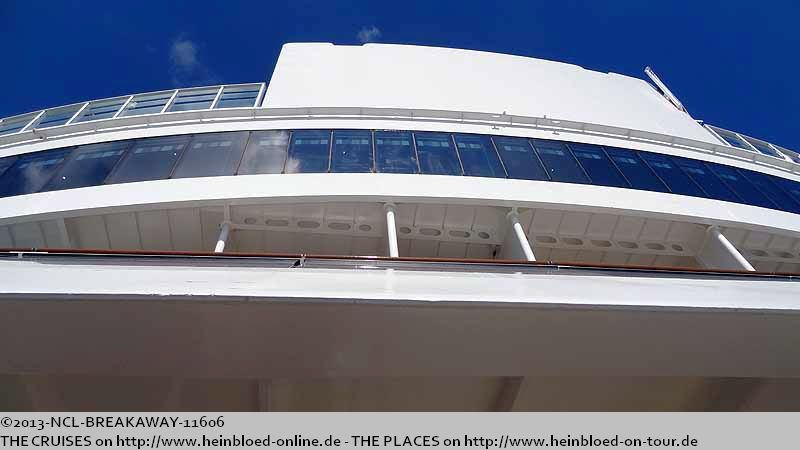 With a view to the top... and for sure also from the top to the bottom...

Finally with enough depth...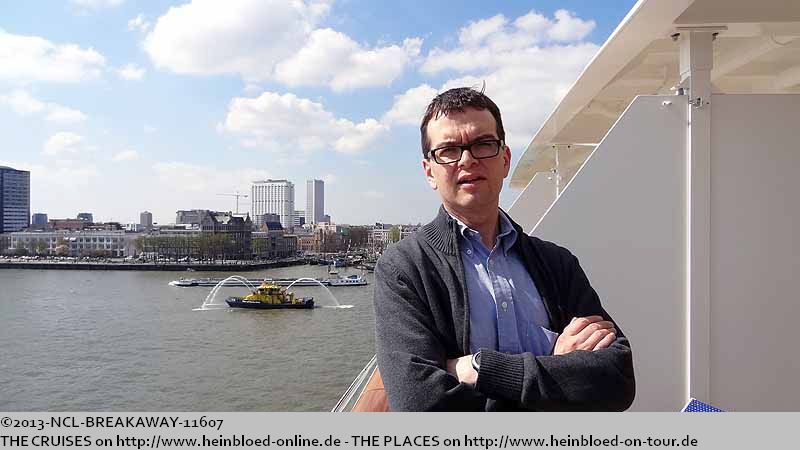 Und endlich mal schön tief...
Aber wieder der gleiche Kleiderschrank...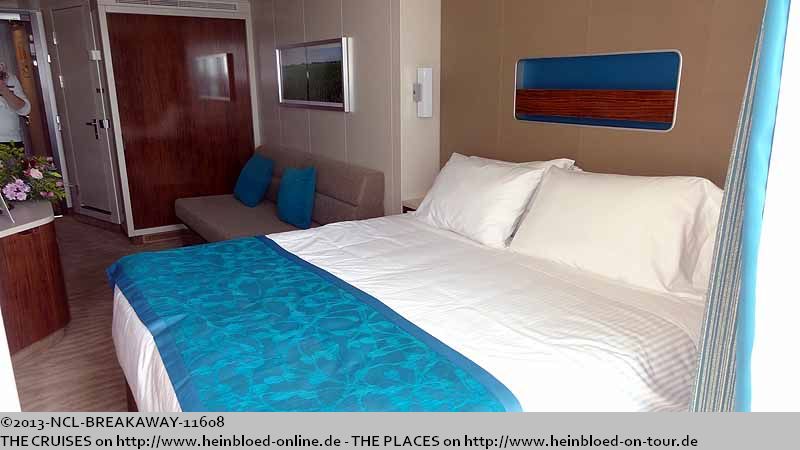 But again the same closet...
Die anderen Reisen in diesem Blog/
The other voyages in this blog: