Scroll down for English explanations - alternates with German explanations.

Es hat gewisse Vorteile, wenn man die kleine Schwester in der Nanny-Kammer mit hat, die die Toskana bereits kennt und lieber an Bord bleibt...
Per SMS kann man sie dann von Bord jagen, damit sie für einen die Aufnahmen von der GEMINI macht...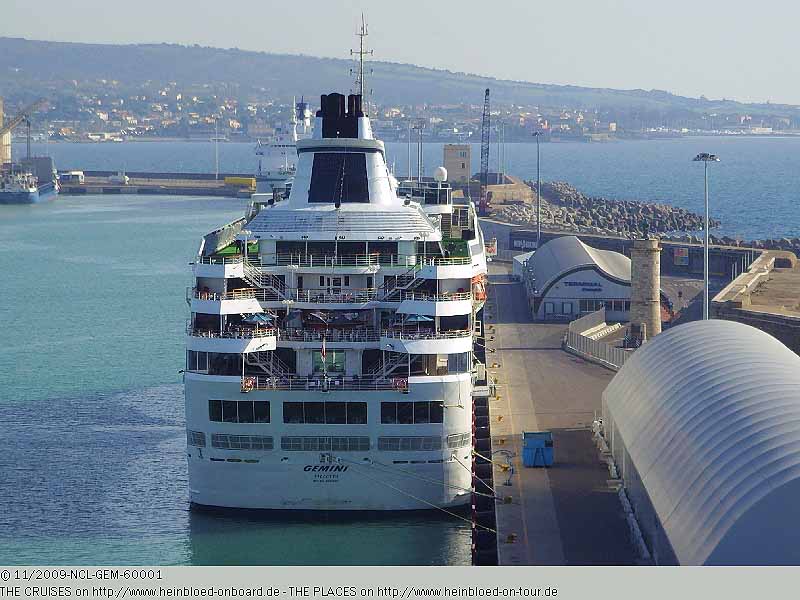 Travelling with your younger sister in the Nanny-Chamber has some advantages...especially if she knew the Tuscany and preferred to stay on board.

You can send text-messages and to get her from the ship to take pictures of the GEMINI...

She was also as VISION STAR active.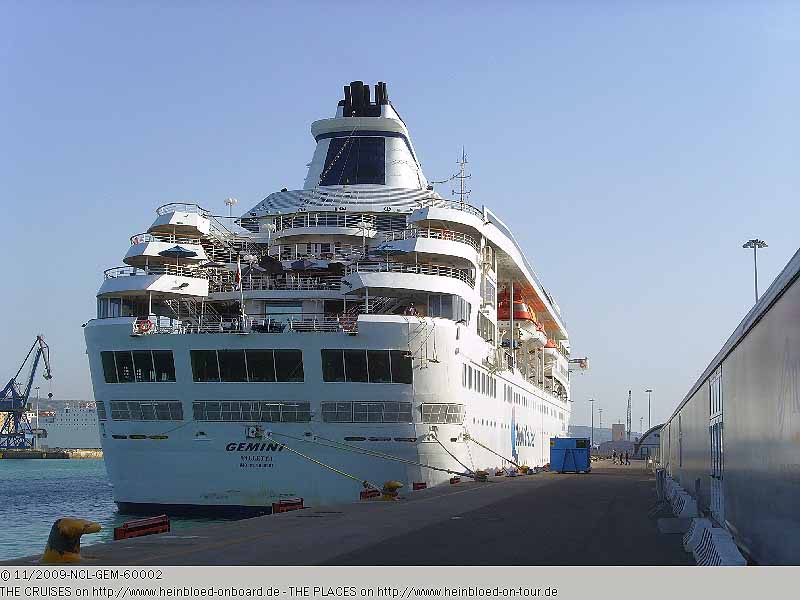 Zwischenzeitlich war sie auch noch als VISION STAR im Einsatz.
Aber irgendwie hatte ich eben am Morgen meine Augen noch nicht weit genug aufbekommen.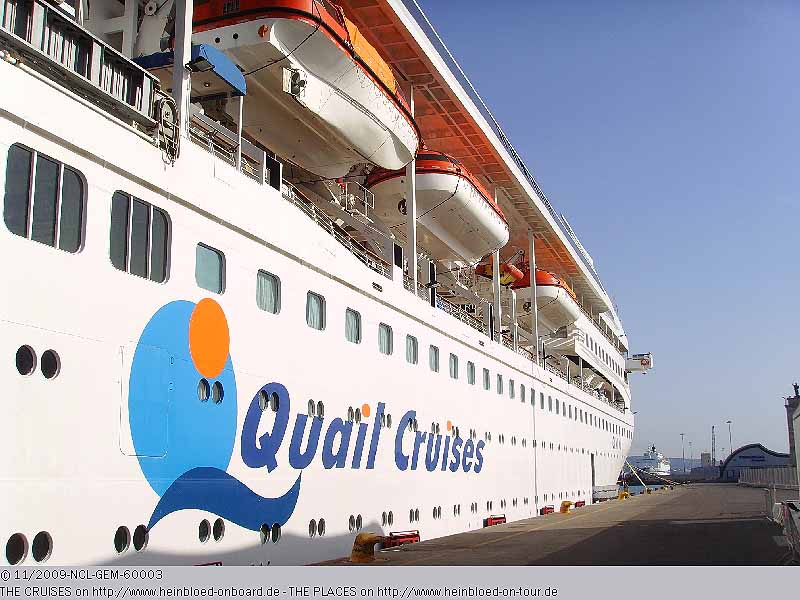 But somehow I was not really awake this morning.

Another advantage: you need to count each single piece of laundry if you like to use the one bag offer. So my sister had to do it the next day in Livorno what we prepared this morning. And she can pick up the phone and tell the Security who called where we were that we missed the train in Rome - obviously that was what the security would like to hear.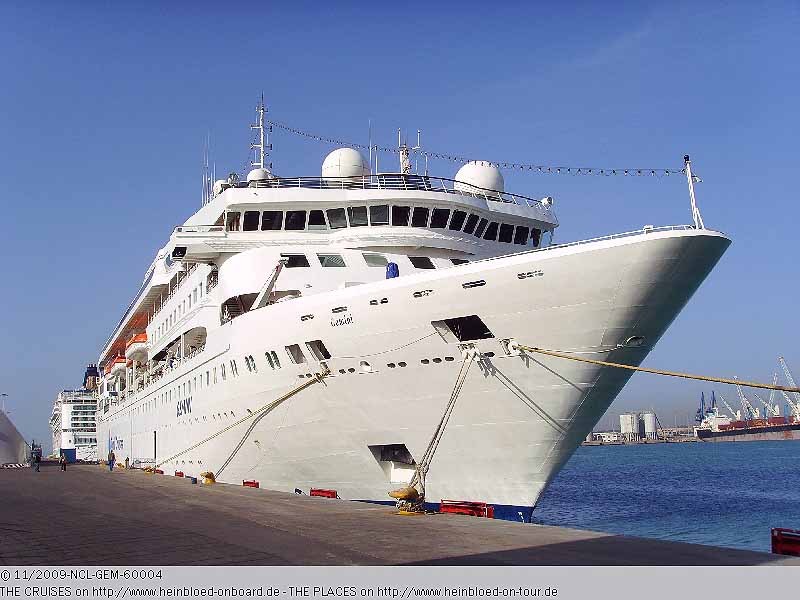 Das hat auch andere Vorteile: Für den Wäschesack muss nämlich alles einzeln gezählt werden... So musste meine Schwester ran, um alles nachzuzählen, was wir ja bereits vorbereitet hatten, als am Folgetag in Livorno der Wäschesack abgeholt wurde. Ferner konnte sie ans Telefon gehen und der Security die Frage beantworten, dass wir wohl unseren Zug in Rom verpasst hatten. Das ist wohl die Standardantwort, die die Security in Rom hören wollte.
Es hat aber auch noch Nachteile...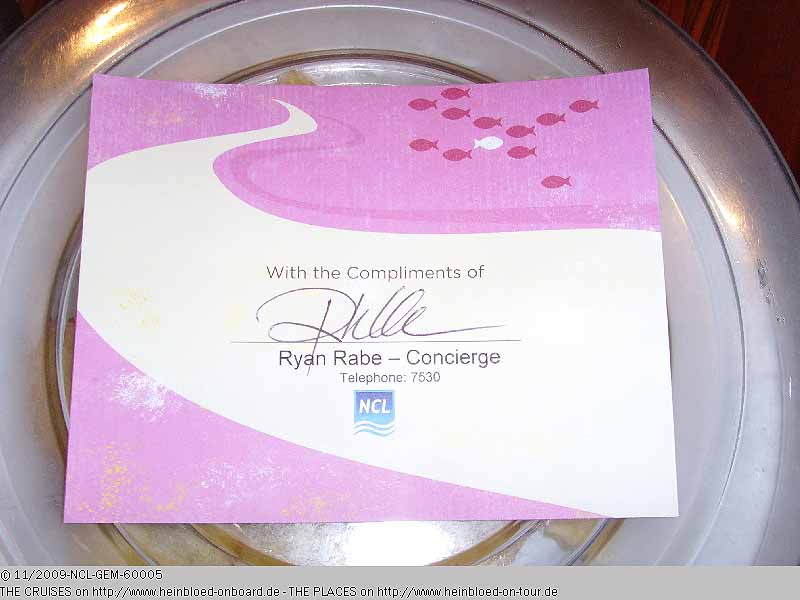 But there are also some disadvantages...

She should only took a picture of the canapés and put them into the fridge. As she did not like to have any full dinner and thought that this might be enough for dinner only the photo was left for us.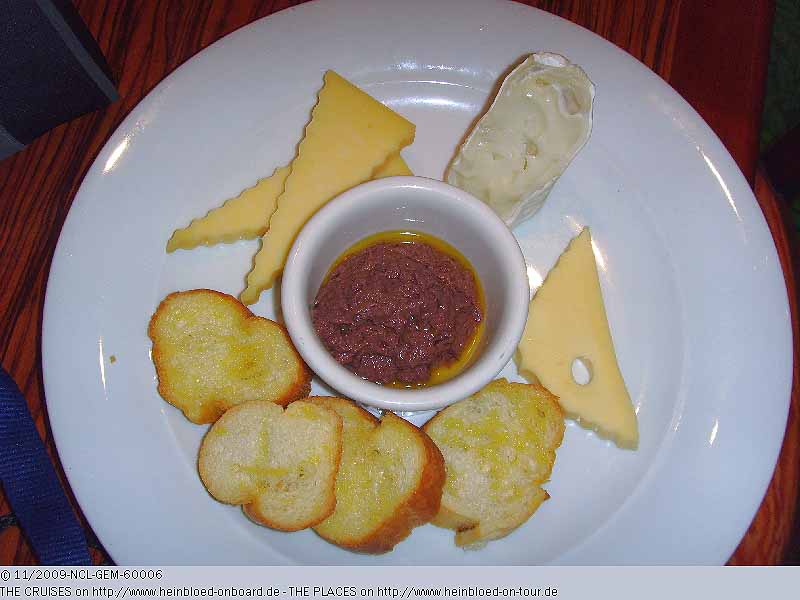 Sie sollte eigentlich bloß ein Bild von den Canapes machen und dann in den Kühlschrank packen. Da sie keine Lust auf das Dinner hatte und meinte, dass die Canapes als Dinner reichen würden, blieb uns daher nur das Bild...
Schon wieder eine Einladung.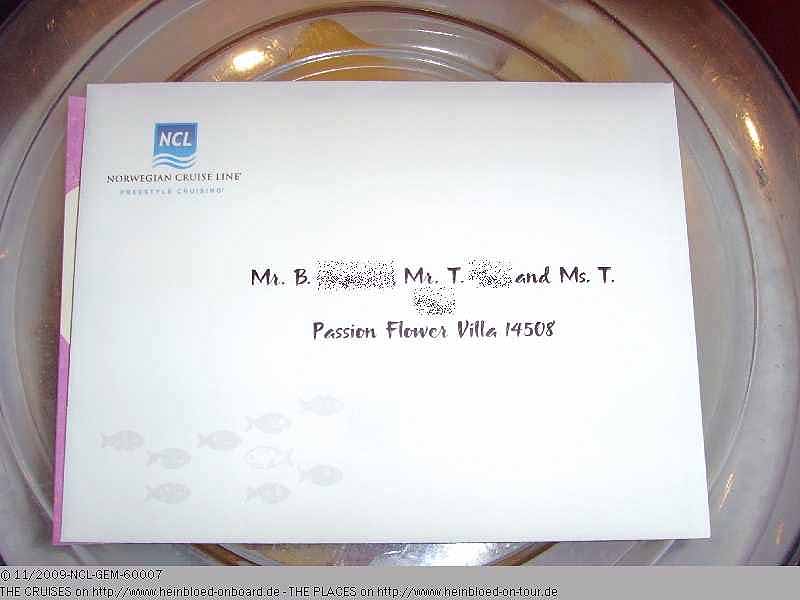 Another invitation.

Courtyard-Party. No wonder that we never had tme to see a bar to make some revenue for NCL.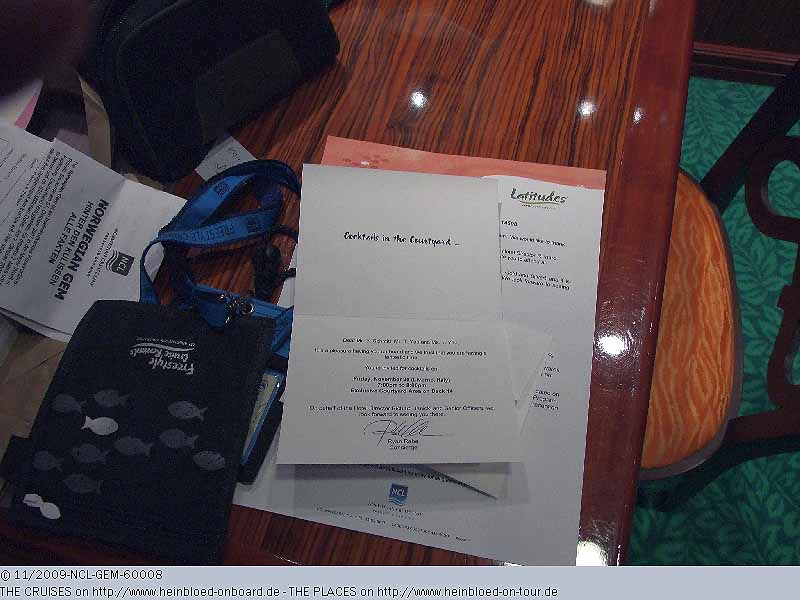 Dieses Mal zur Courtyard-Party. Kein Wunder, dass wir nie Zeit hatten, mal selbst in eine Bar zu gehen, um Umsätze zu machen.
Damit es nicht so einsam ist, hatten wir ihr aber erlaubt, dass sie das Handtuchtier zu sich nehmen darf... Weiterer Nachteil, wenn man die kleine Schwester in der Nanny-Kammer einsperrt: Sie könnte die Bilder von der Courtyard Suite unseren Eltern zeigen, die dann fragen, wieso sie "nur" in einer Außenkabine auf Deck 1 auf der WESTERDAM untergebracht werden, während wir uns hier die Courtyard Villa gönnen. Nun auf der WESTERDAM gibt es keine Suiten dieser Art. In einer falschen Außenkabine-Nanny-Kammer-Allianz könnte allerdings dann mein Erbe gefährdet sein. Hoffentlich gehen die Preise auf der WESTERDAM noch runter, damit sie zumindest Balkon bekommen... So weit also die Ereignisse während wir von Bord waren. Sie meint, dass sie einfach die Ruhe und Sonne des Courtyards während der zwei Tage genossen hat. Ihre Lieblingsstelle war die Hängematte, die Rashid jeden Morgen aufgebaut hat. Leider passt das Gestell weder in die Freigepäckmenge von Germanwings noch auf ihren Balkon zu Hause...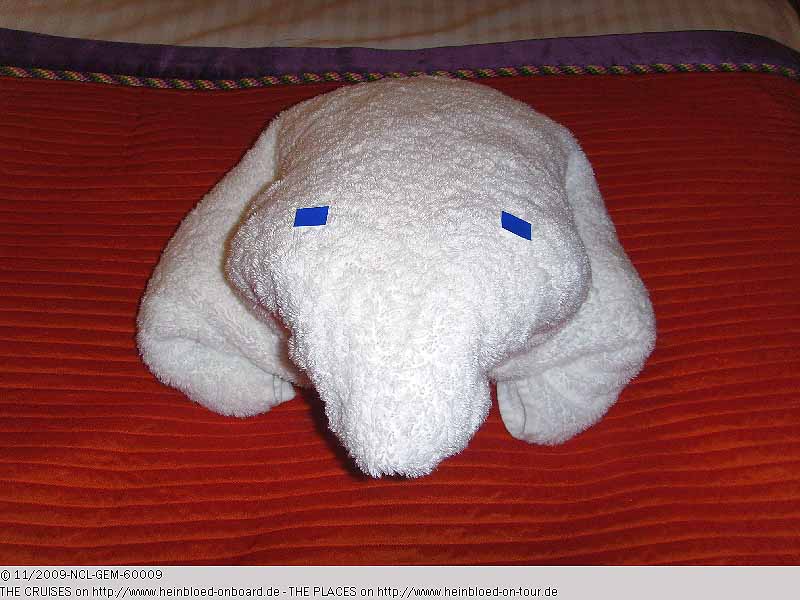 To avoid that she felt lonely we allowed her to take the towel animal t her bed. Another advantage if you put your little sister into the Nanny-Chamber: She might show the pictures of the Courtyard to our parents. And they might ask why they only get an oceanview on Deck 1 while we enjoyed our Courtyard. But on WESTERDAM there are no suites like this one. But there could a strange alliance between oceanview and Nanny-chamber set up and my heritage is in danger. I hope that the WESTERDAM's prices will drop down that we can buy them a balcony... So far you know what happened while we were not on board. She just enjoyed the silence and the sun in the Courtyard during the two days. Her favorite place was the hammock which was set up day by day by Rashid. Unfortunately the rack does not fit to her free baggage allowance nor on her balcony...