Scroll down for English explanations - alternates with German explanations.

Den nächsten Ort haben wir wieder aus National Trust herausgesucht:
Sheffield Park und Garten
in West Sussex: 140 km (1.45 Stunden) von Dover und 130 km (1.50 Stunden) von Southampton mit dem Wagen.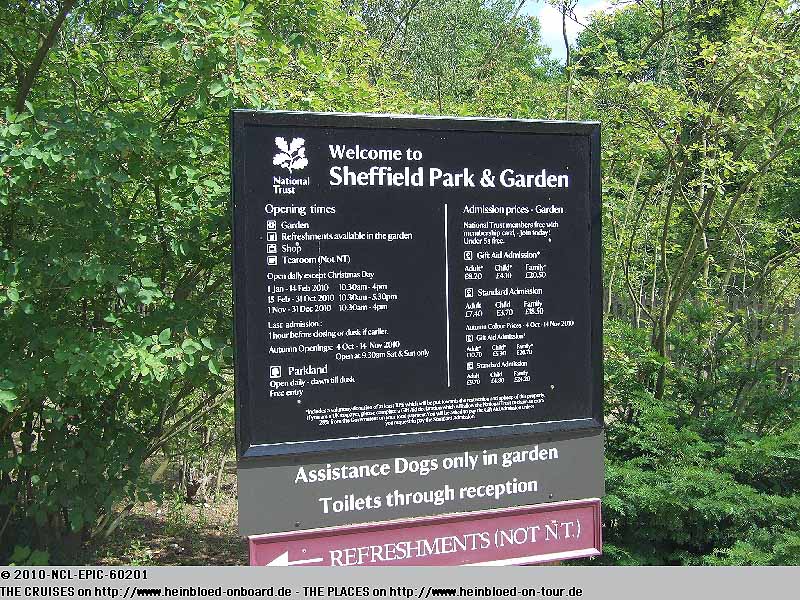 The next place we choosed again from National Trust: Sheffield Park and Garden in West Sussex: 95 miles (1.45 hours) from Dover and 90 miles (1.50 hrs) from Southampton with the car.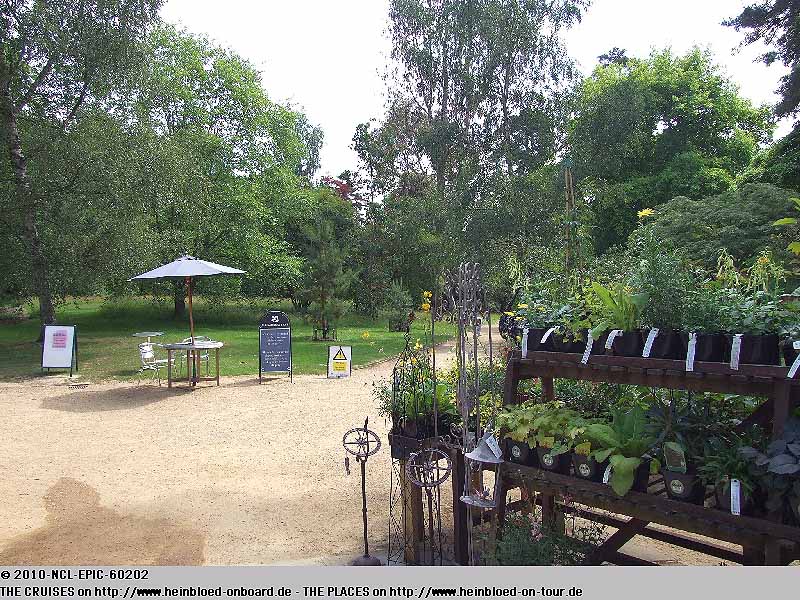 It was nice that there were grasspathes which you could walk along.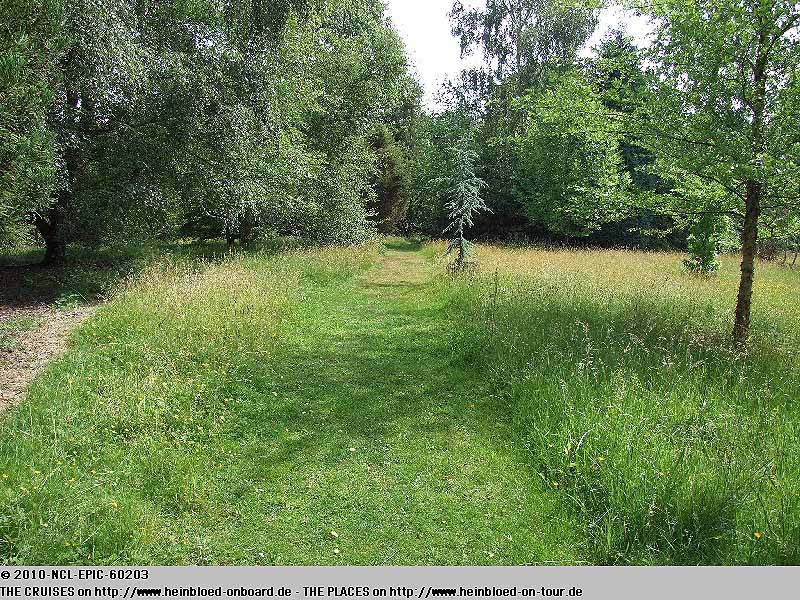 Das schöne ist, dass es auch Wiesenpfade gibt, die man langlaufen kann.
Auch viele Tiere begegnen wir während unsere Aufenthaltes.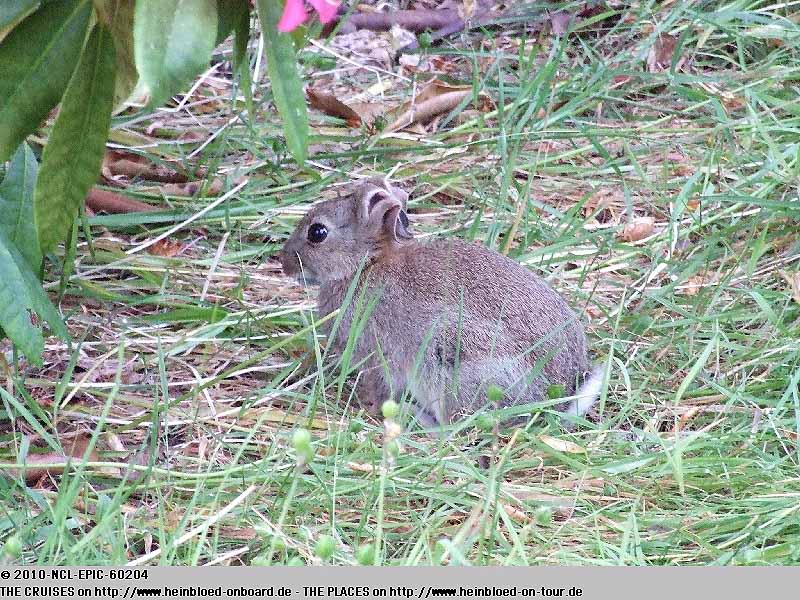 We also met many animals during our stay.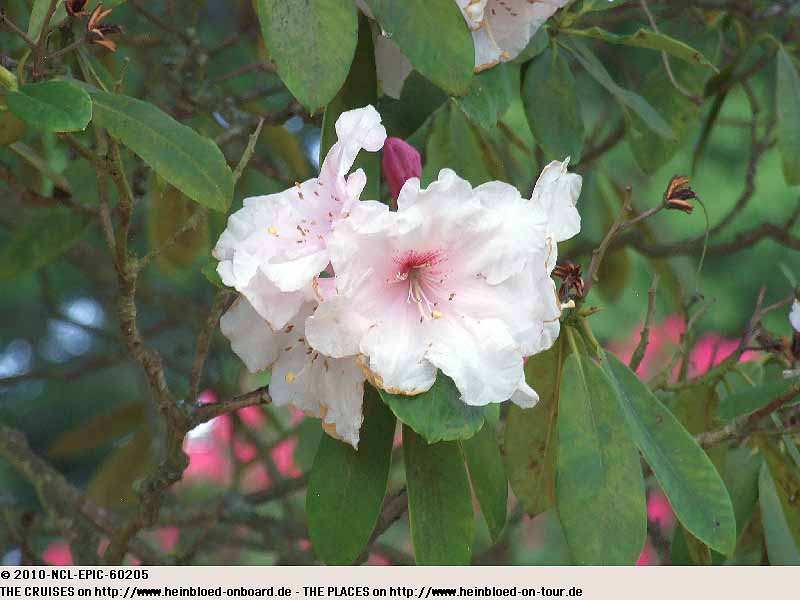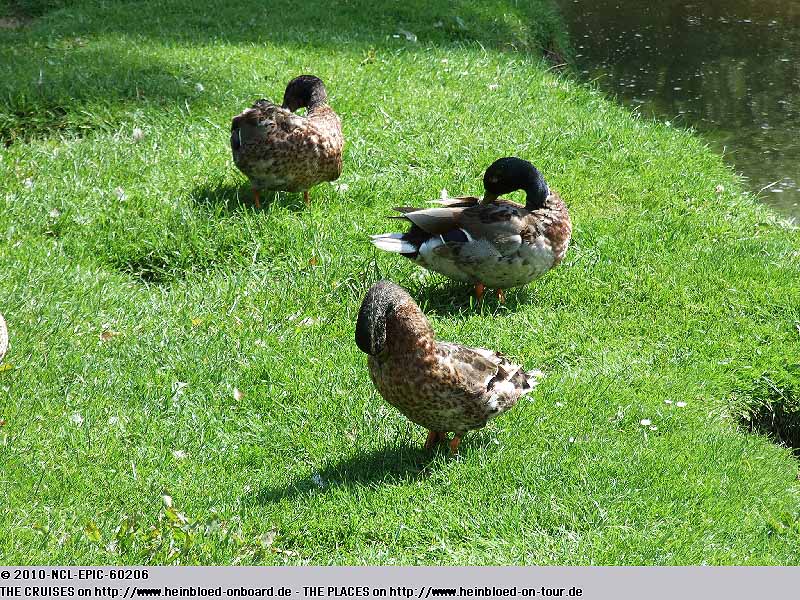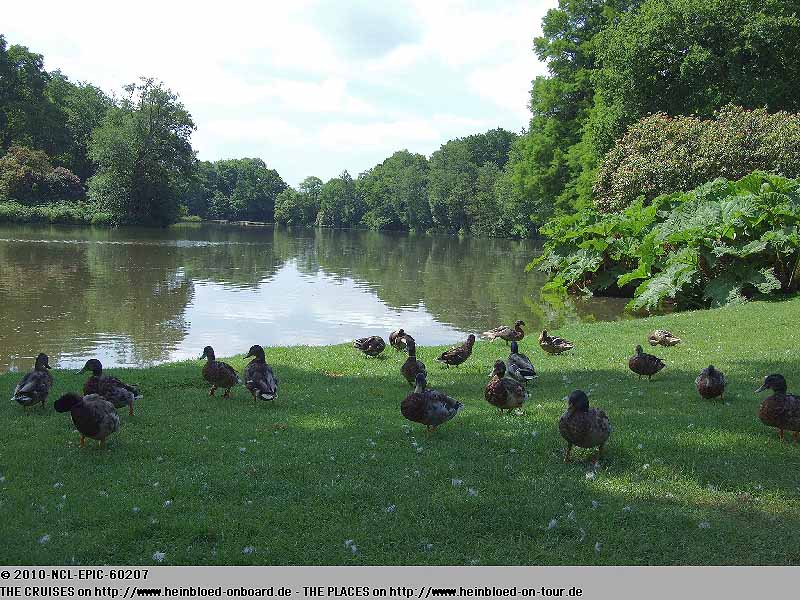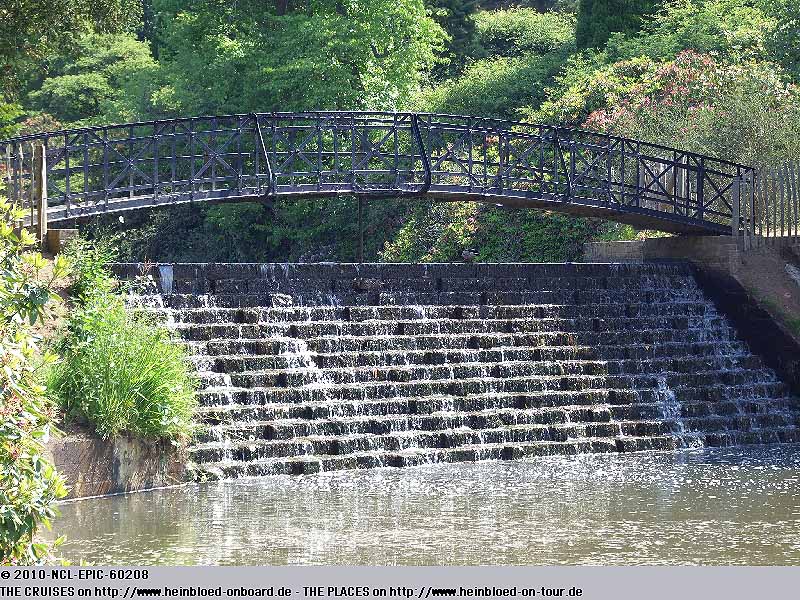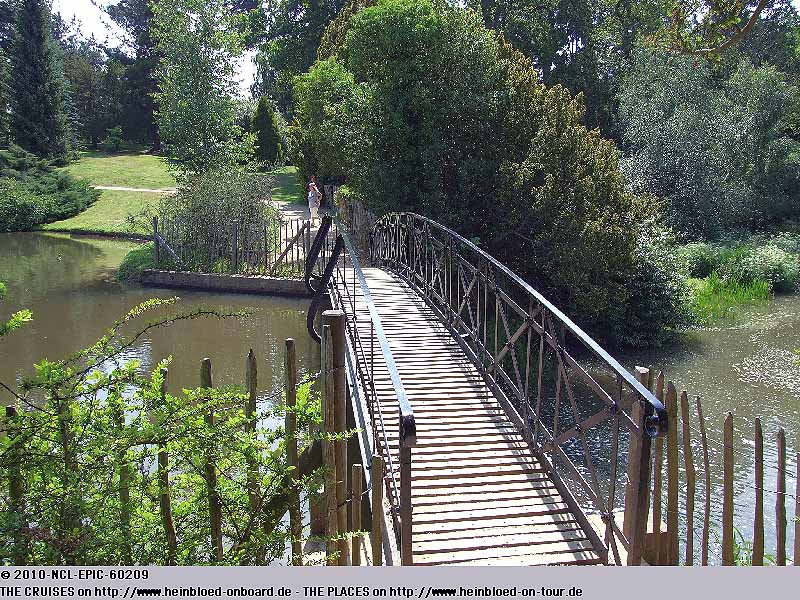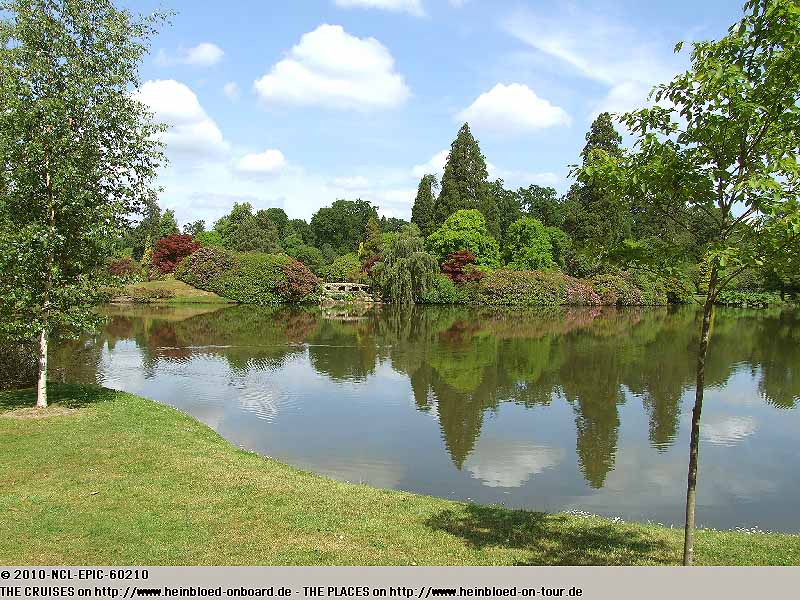 Just nice at the water.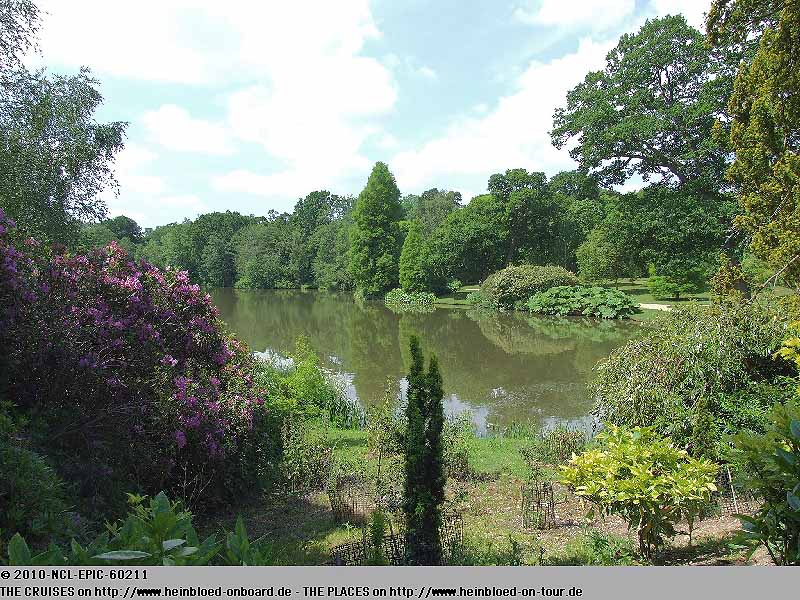 Einfach schön am Wasser.
Man bekommt einen Plan mit Orientierungspunkten, die man hier in der Erde findet.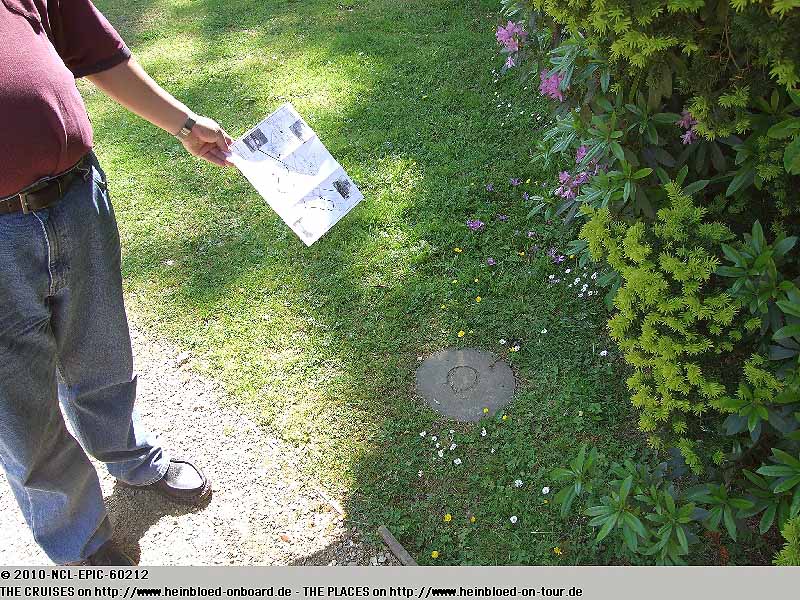 You get a map for orientation and you find the orientation points here on the ground.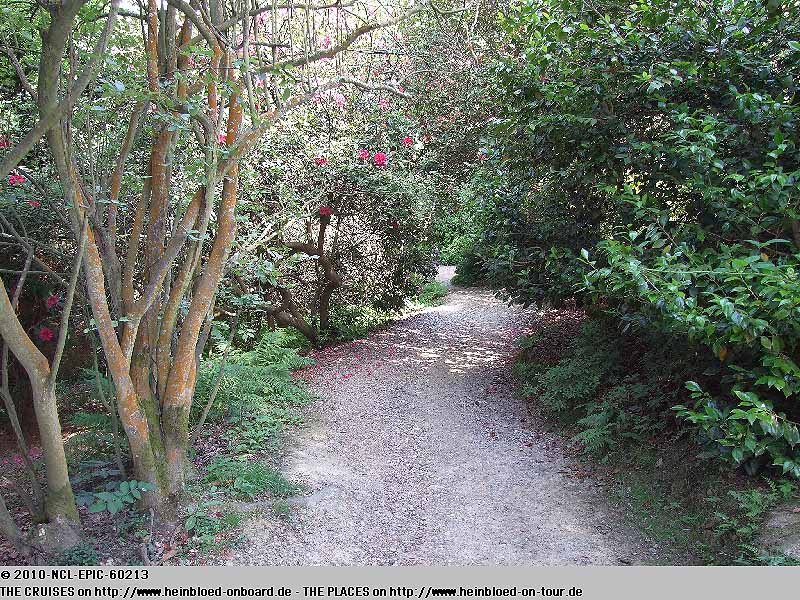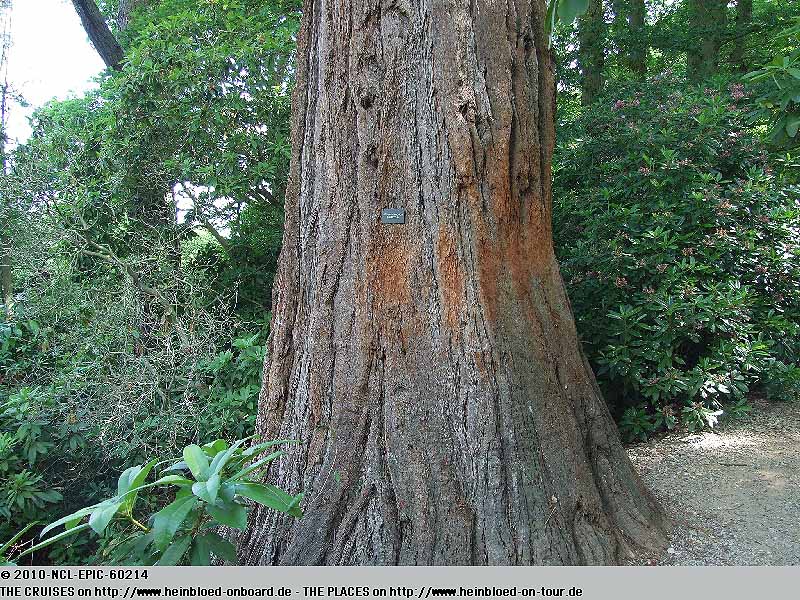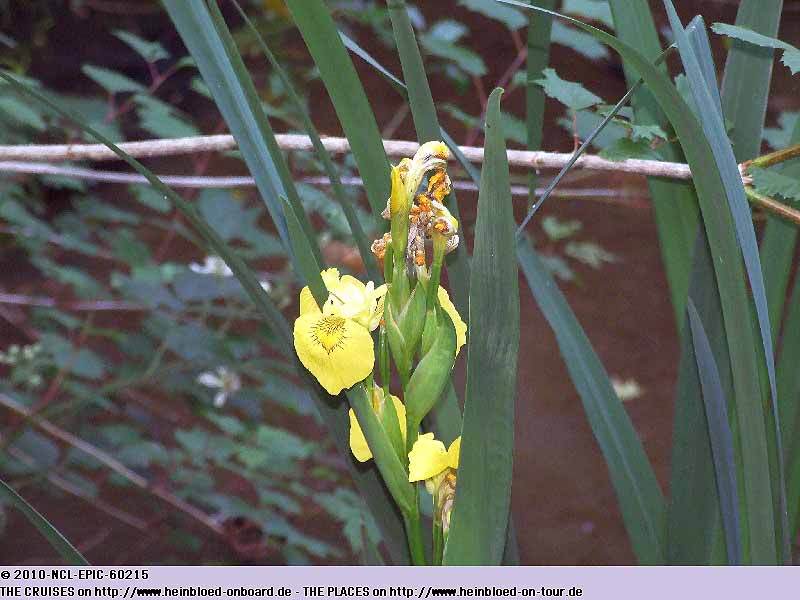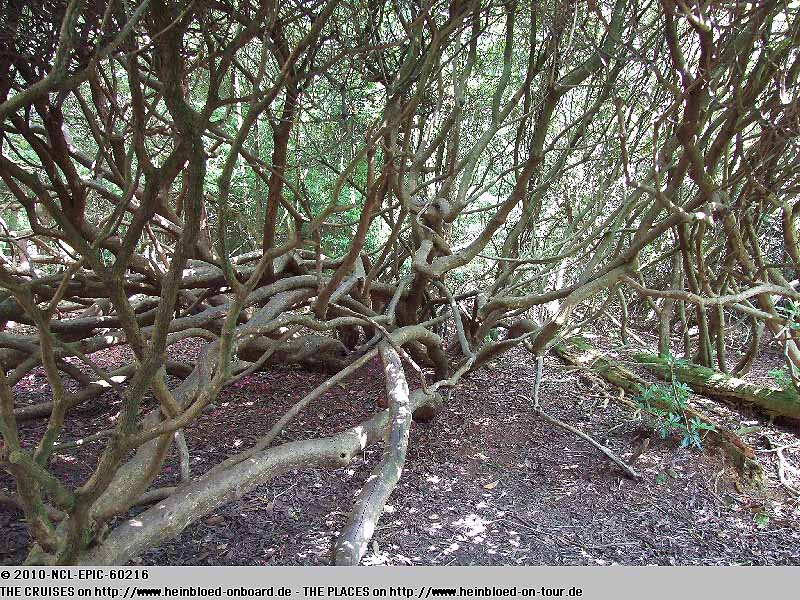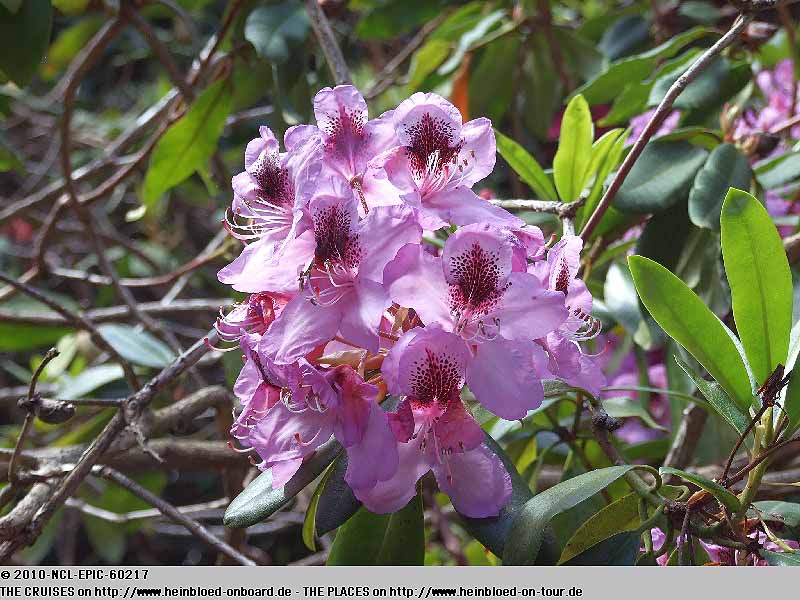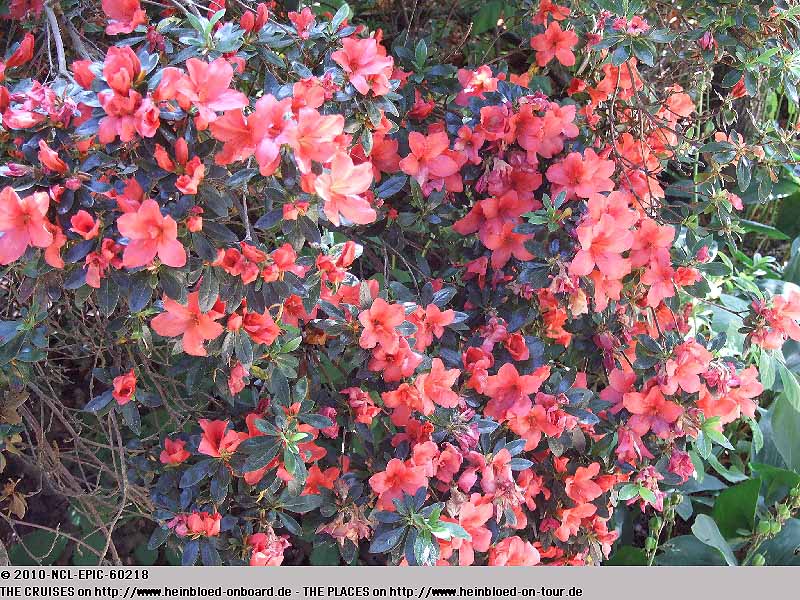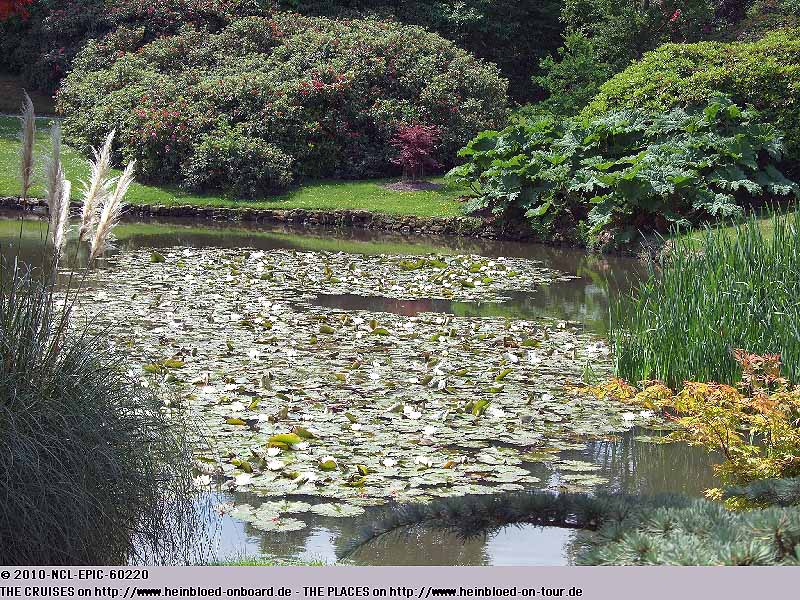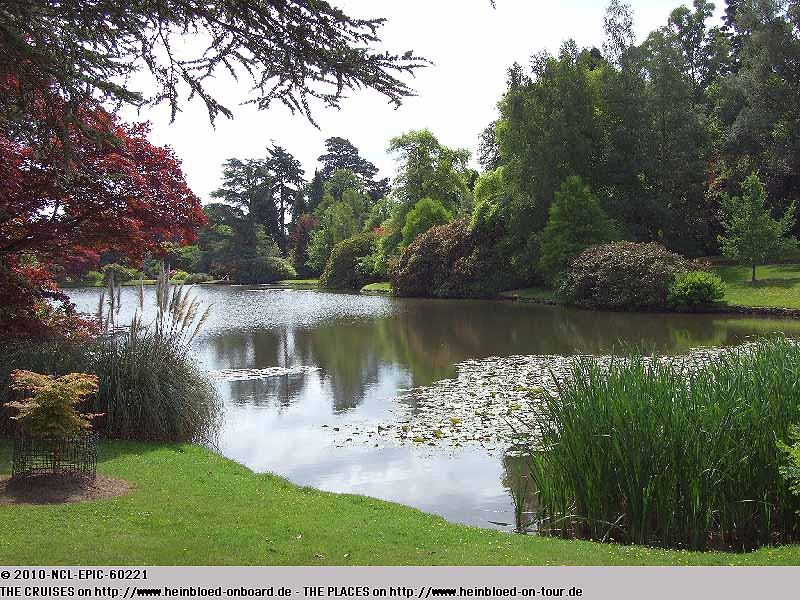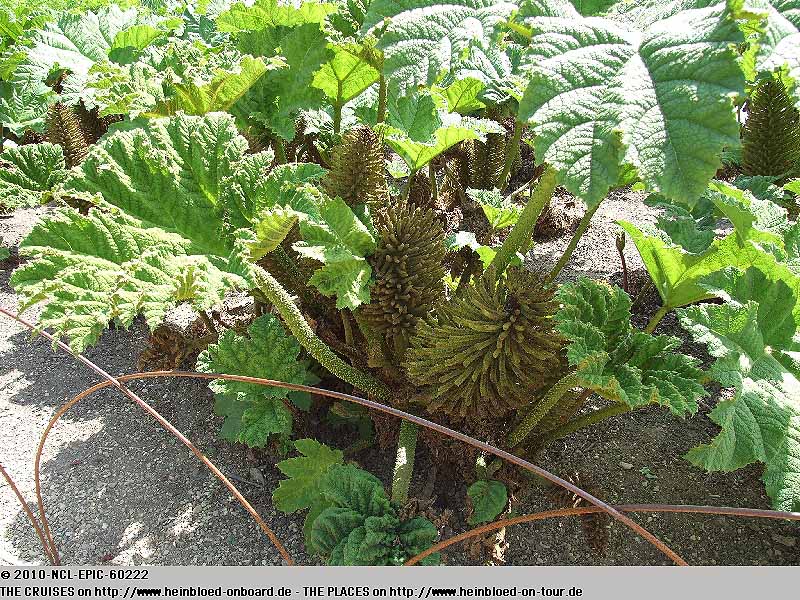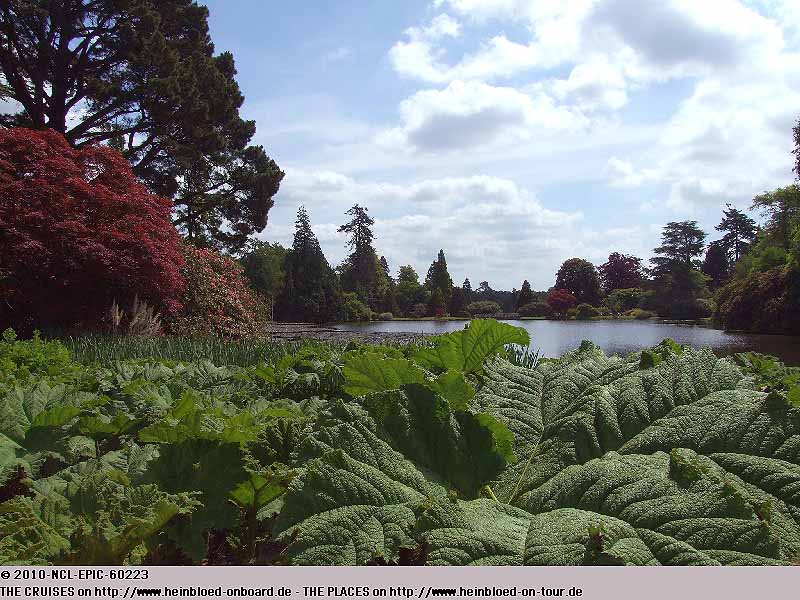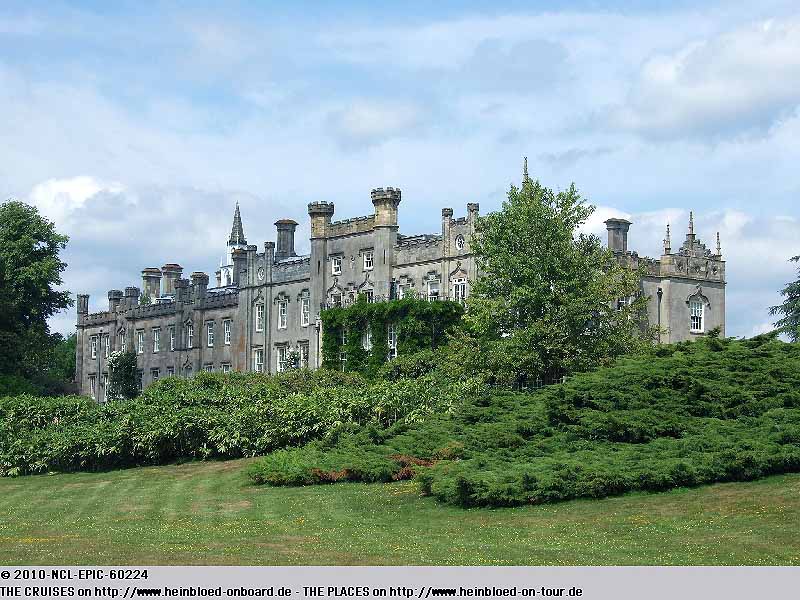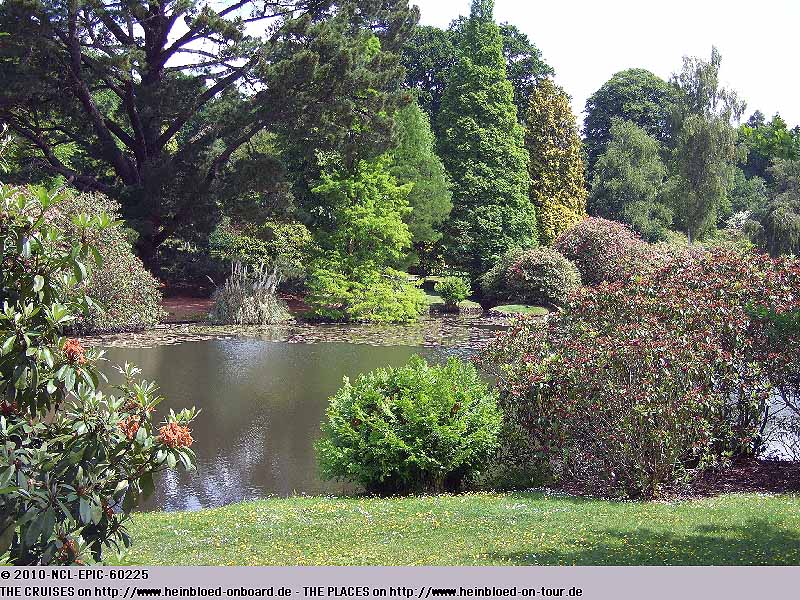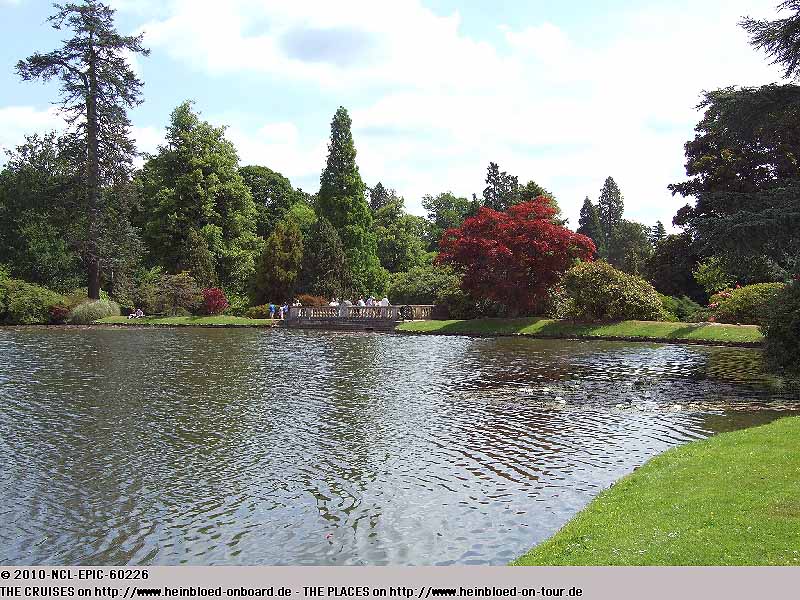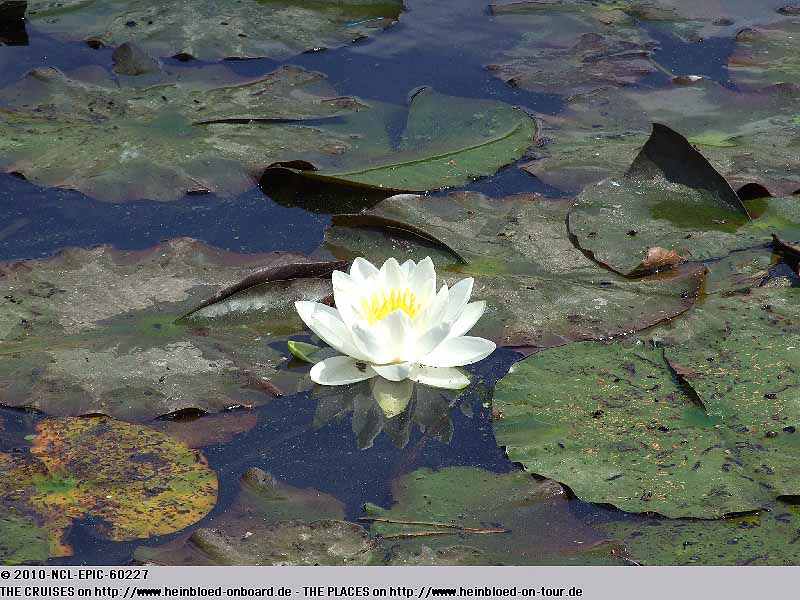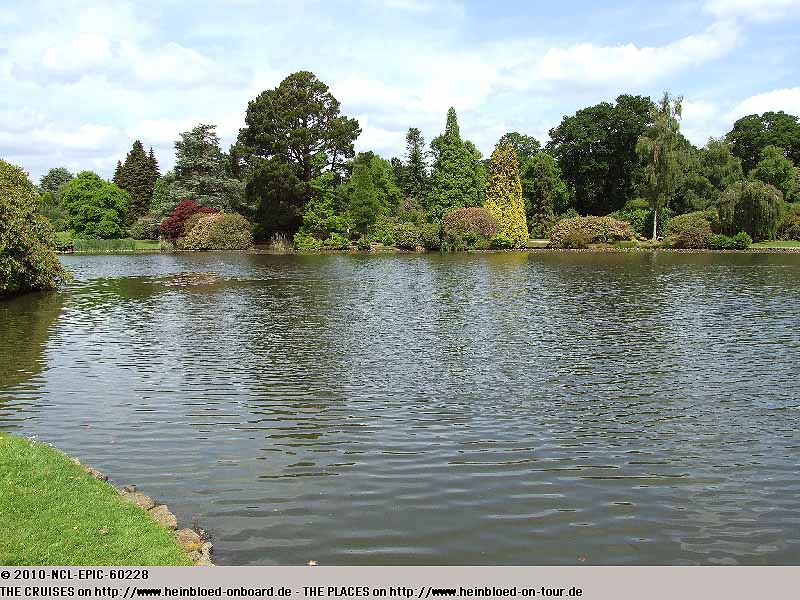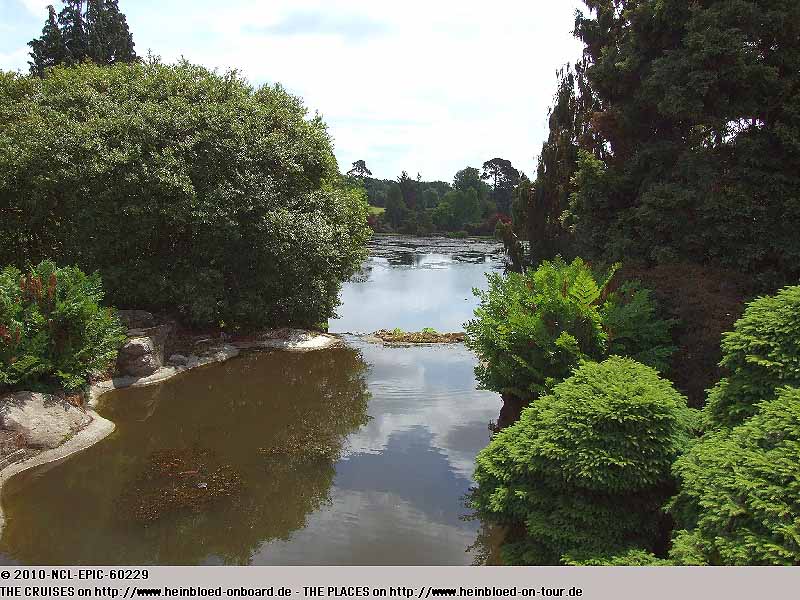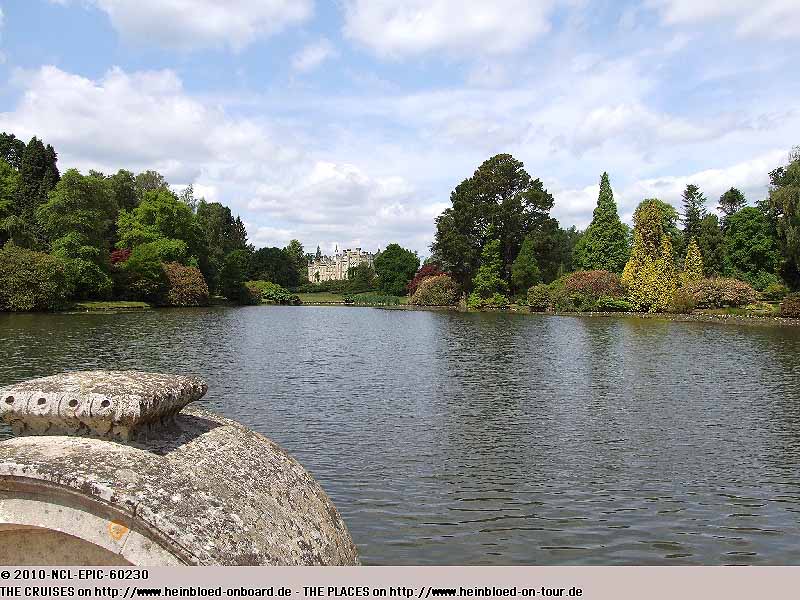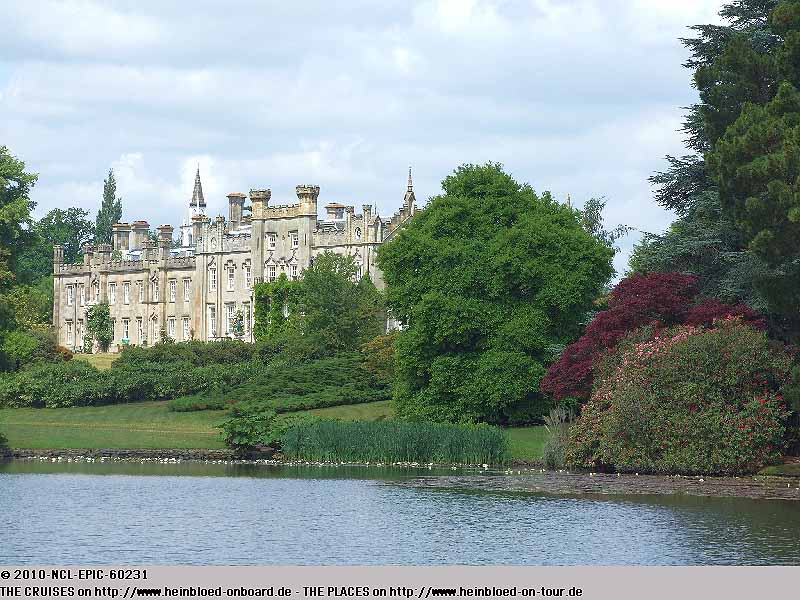 Das Paar, die Enten an der Seite und der Blick über See und Sheffield Haus: einfach traumhaft. Das Paar hat mir mündlich erlaubt das Bild für meinen Blog zu nutzen. Vielen Dank.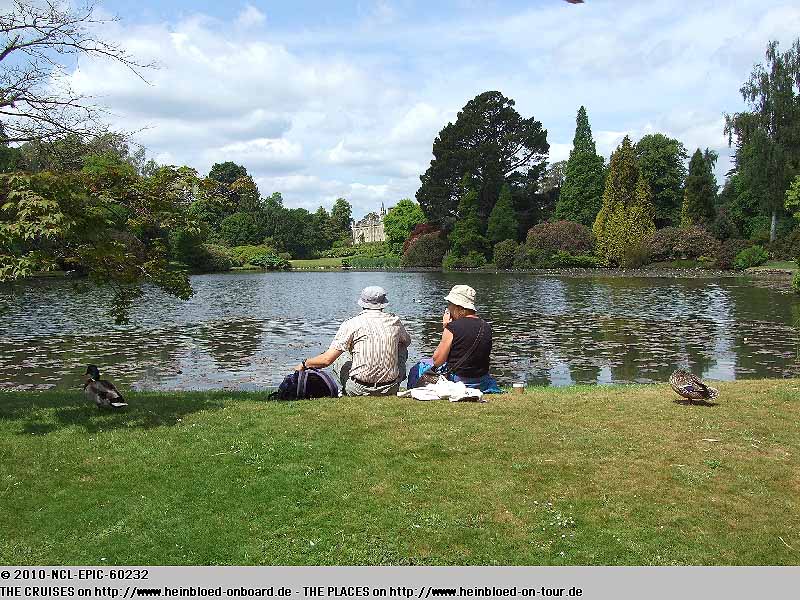 The couple, the ducks at the sides and view over the lake and Sheffield House: just gorgeous. The couple gave me verbally their permission to use this picture for my blog. Thank you.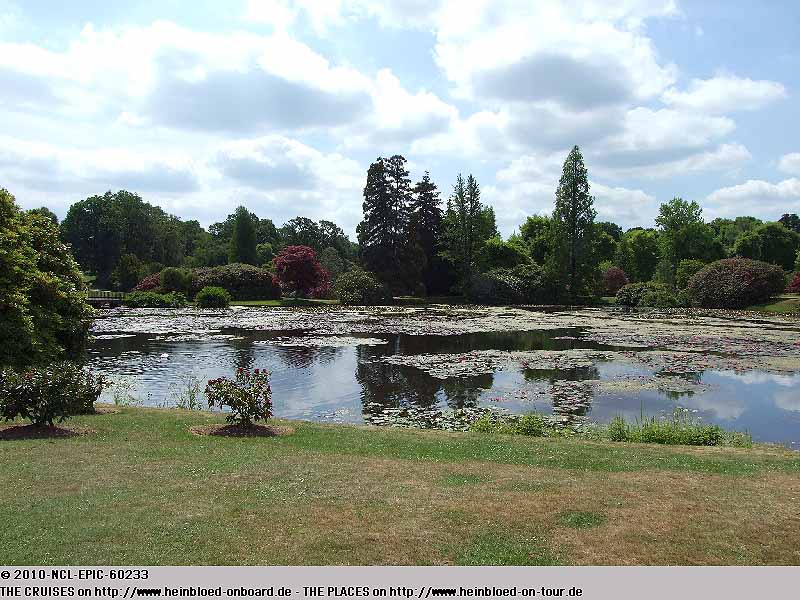 Familie Schwan schwimmt spazieren...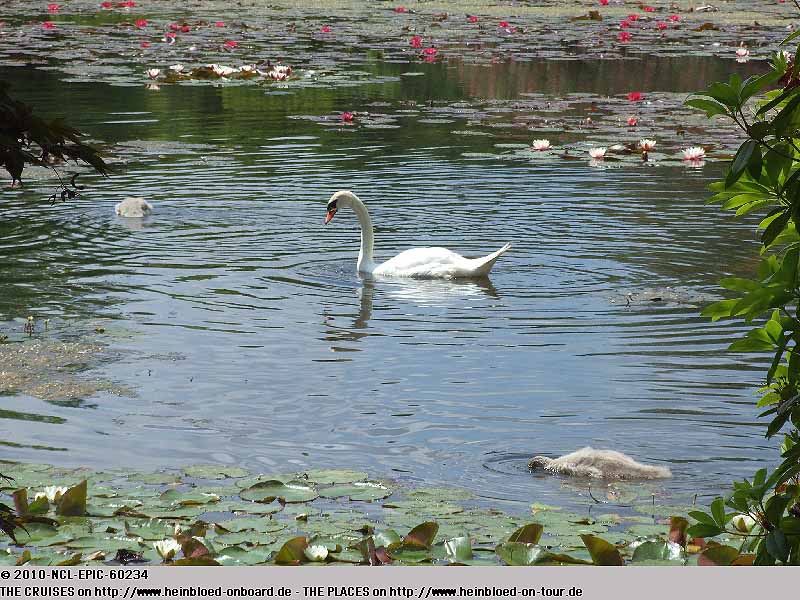 Family Swan swimmed on excursion....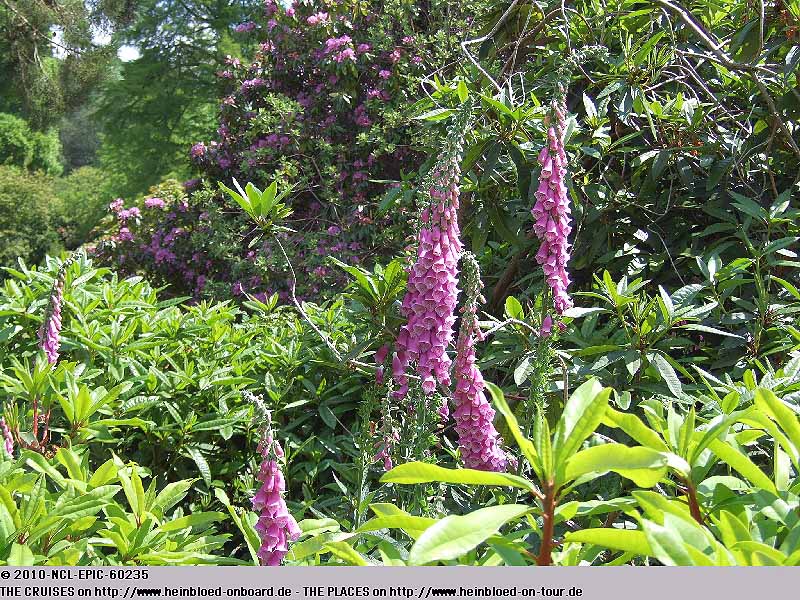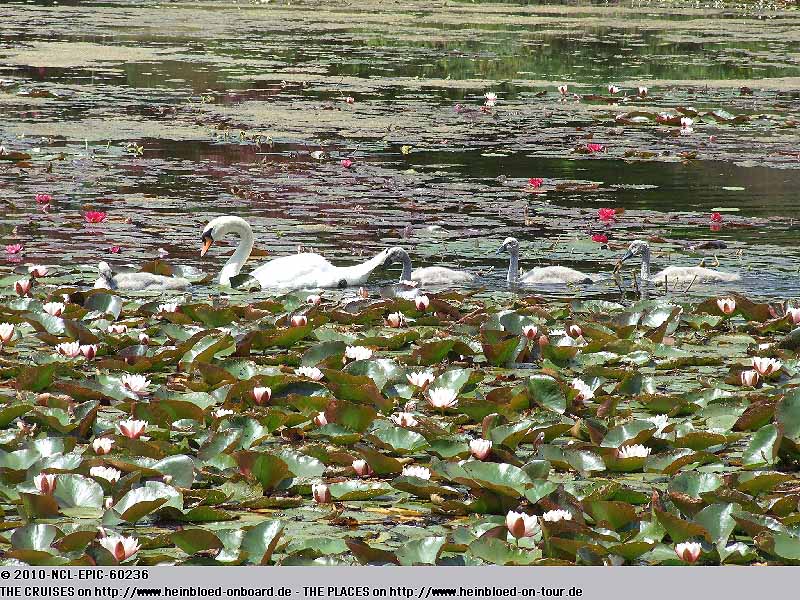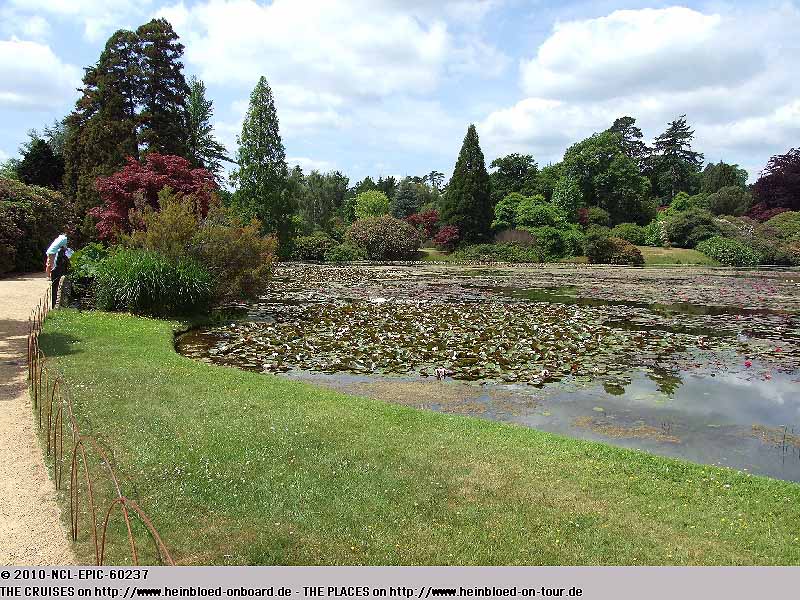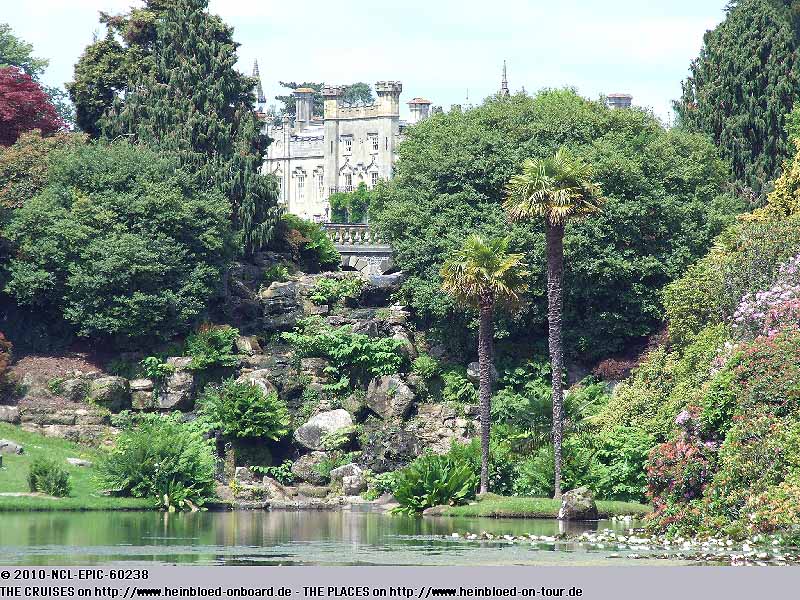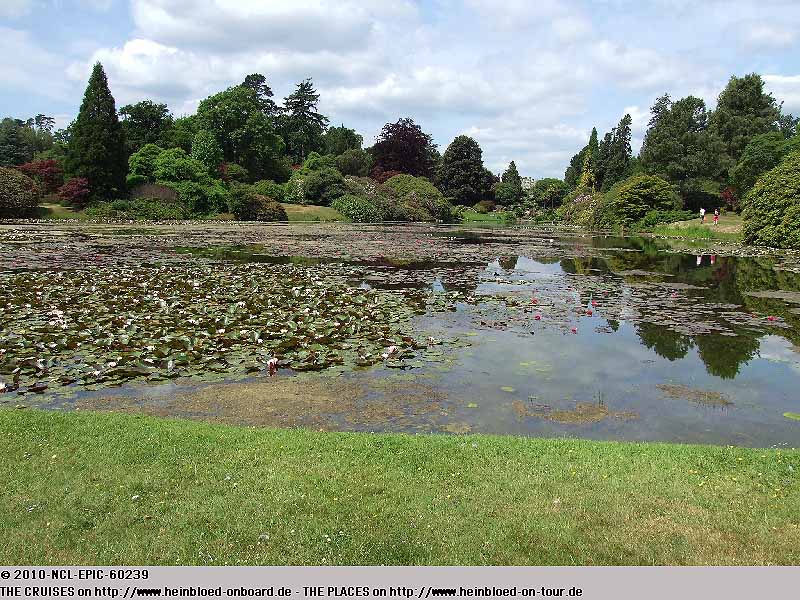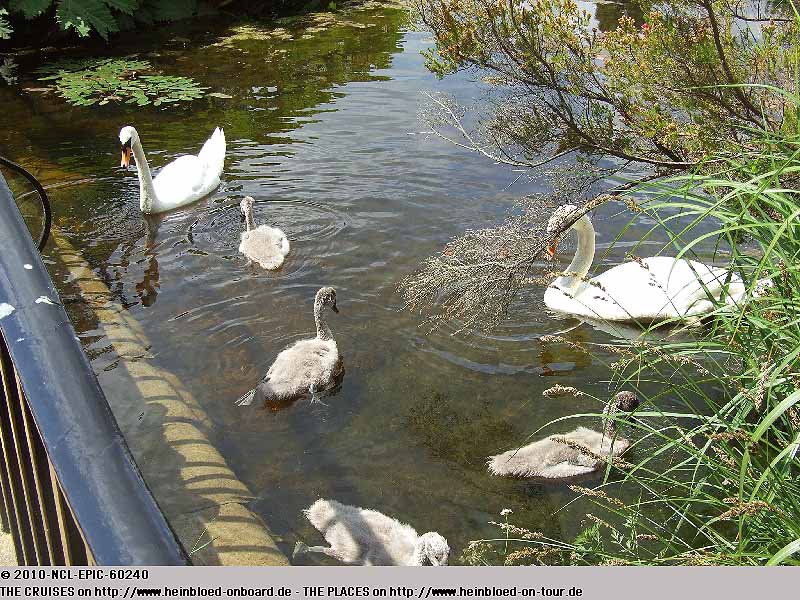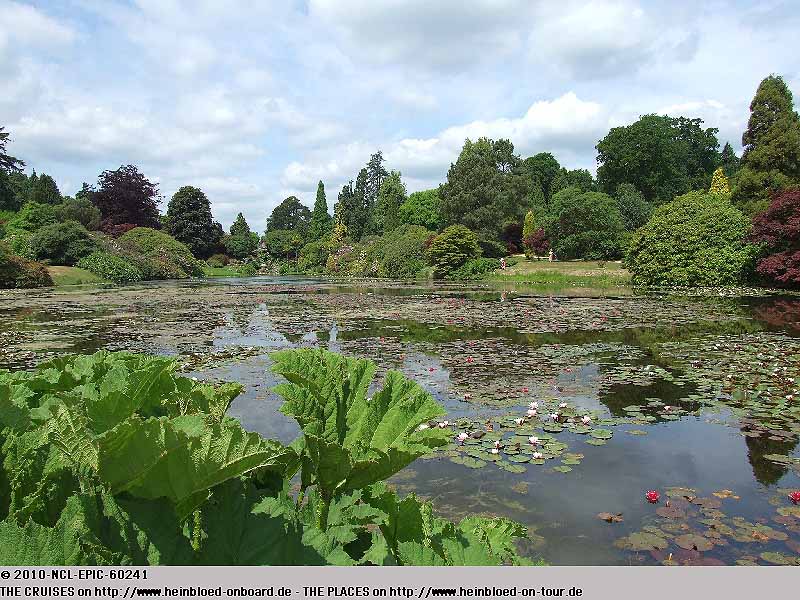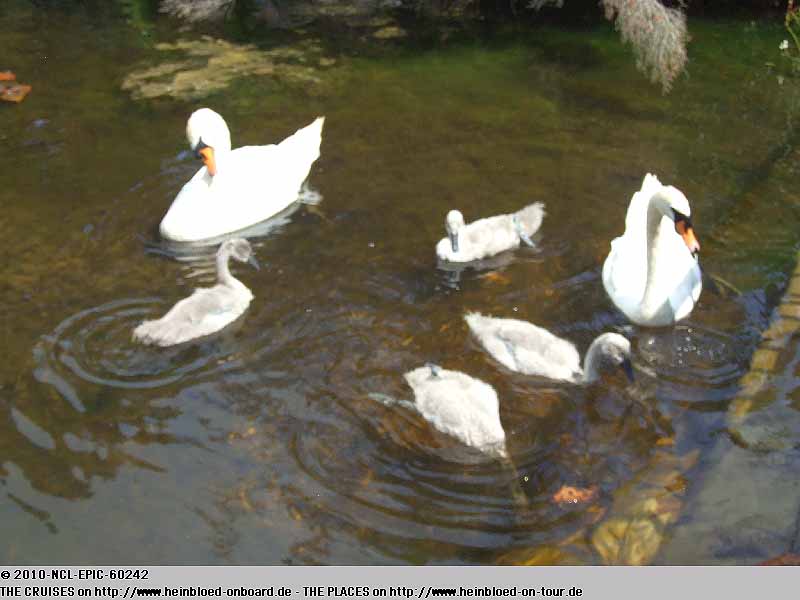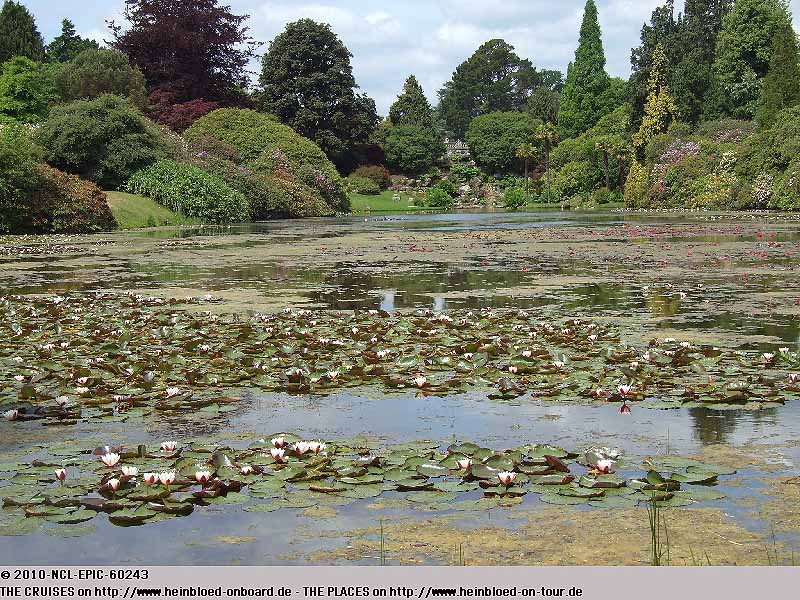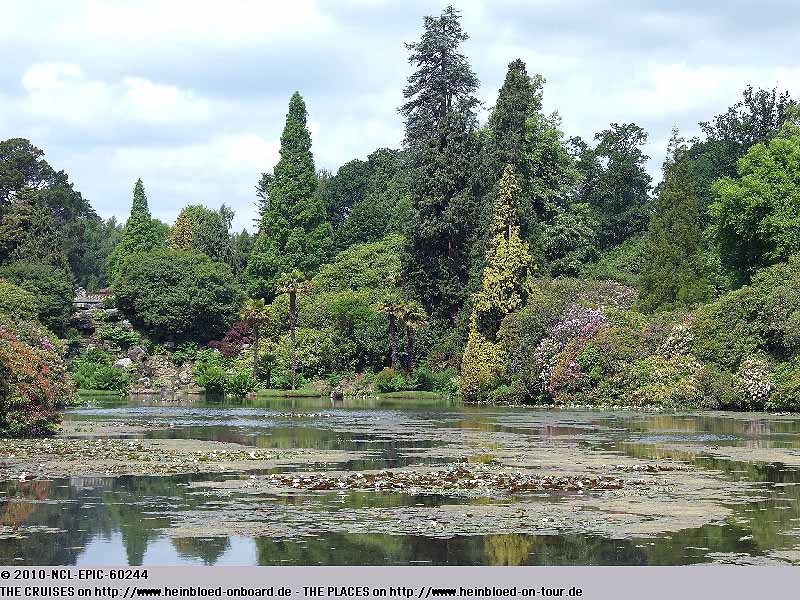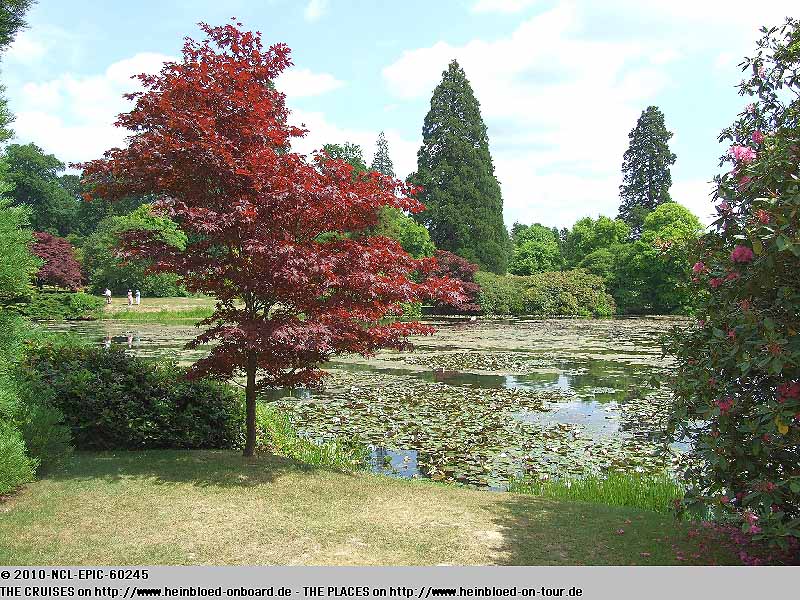 There are many places between Southampton and Dover which are as or more beautiful and closer. But you need to know and find them.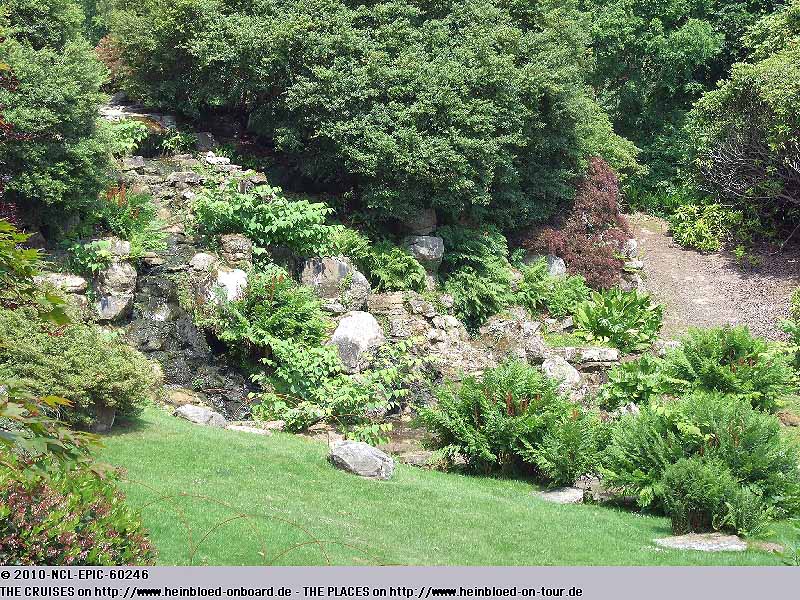 Es gibt sicherlich viele Plätze zwischen Southampton und Dover, die bestimmt genauso schön oder schöner sind und näher sind. Aber die muss man erst mal finden.
Also für 2013 planen wir mal eine Englische Gartenkreuzfahrt mit ein. 2012 bestehen schon Pläne für Asien und 2011 sind wir auf Hawaii. Aber es darf ja nicht mehr so spät, wie jetzt Ende Juni sein, damit man mehr Blüten sieht.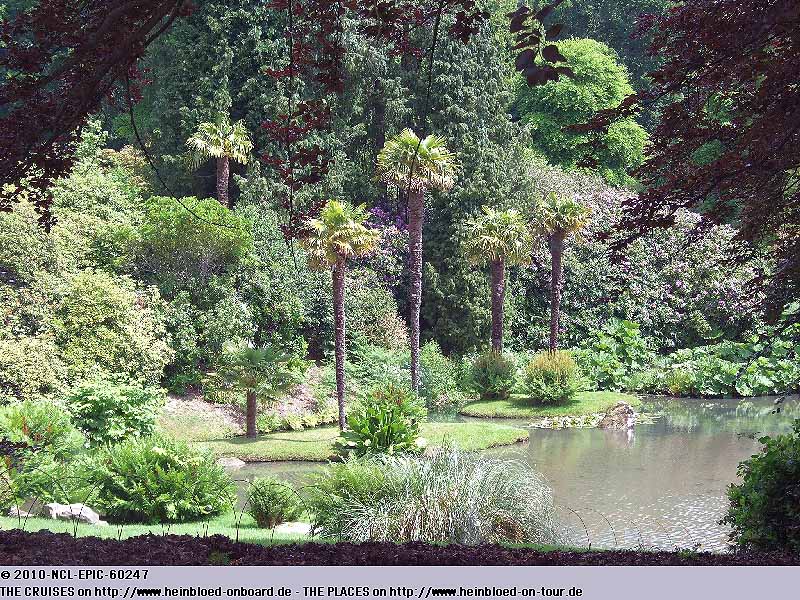 So for 2013 we should include an English Garden Cruise in our plans. 2012 we have already plans for Asia and 2011 we are on Hawaii. But you cannot go so late again like now end of June if you want see more blossoms.