Scroll down for English explanations - alternates with German explanations.

Es ging noch weiter nach unten...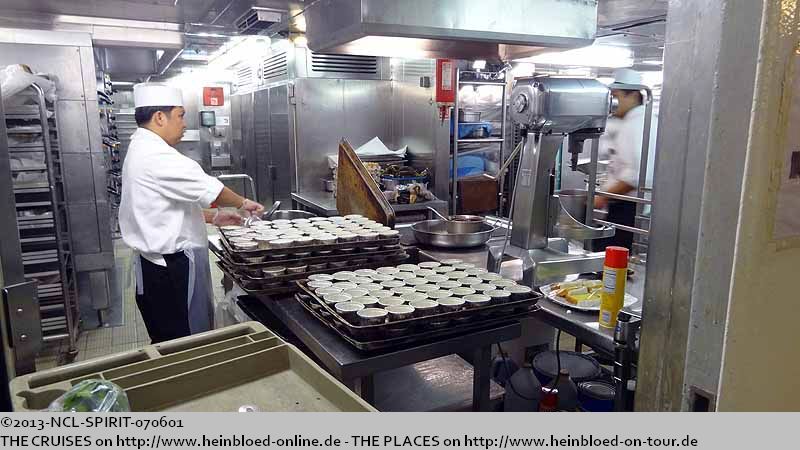 We headed more to the bottom of the ship...

The area Bruno did not like to see...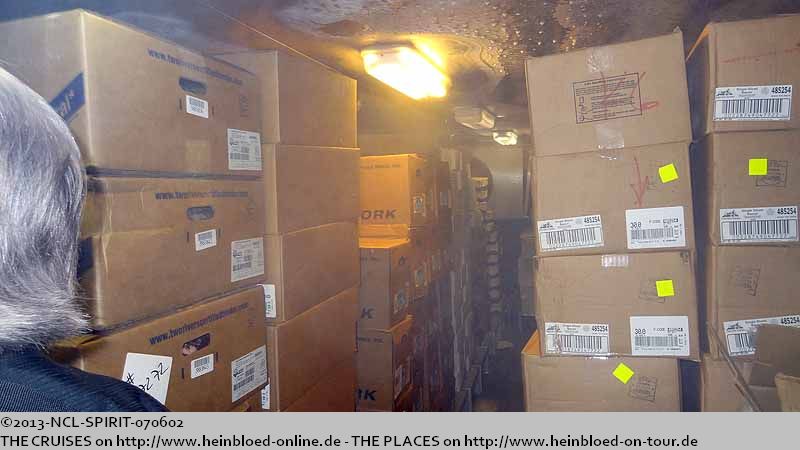 Der Bereich, worauf Bruno keine Lust hatte...
Viel zu kalt... ich drehe auch sofort rum. Deswegen hatte ich hier gar nicht mitbekommen, wer uns hier geführt hatte.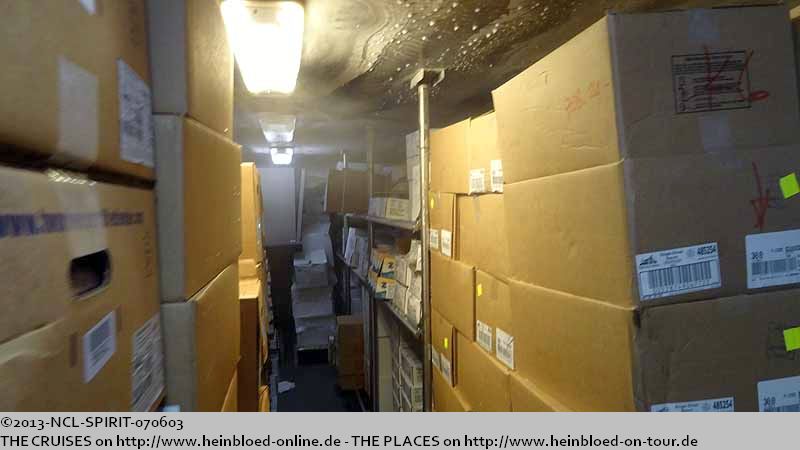 Too cold... I just turned around. So I had not got the information who was guiding us around.

I preferred to wait outside and saw what they were doing...

Ich warte lieber draußen und gucke lieber, was sie so machen...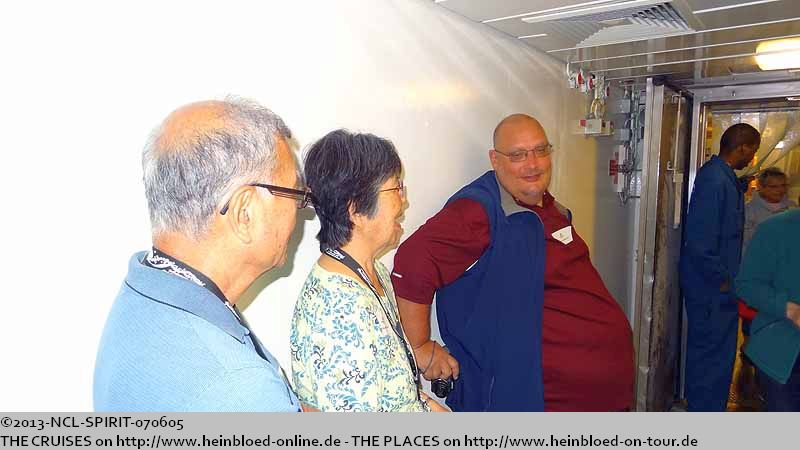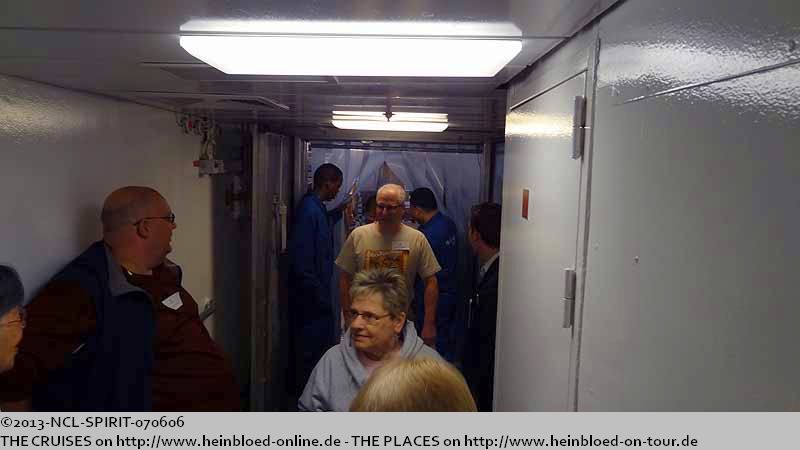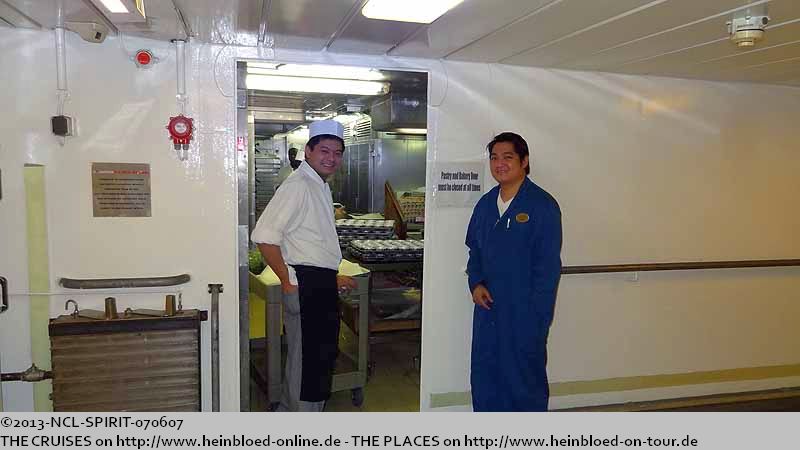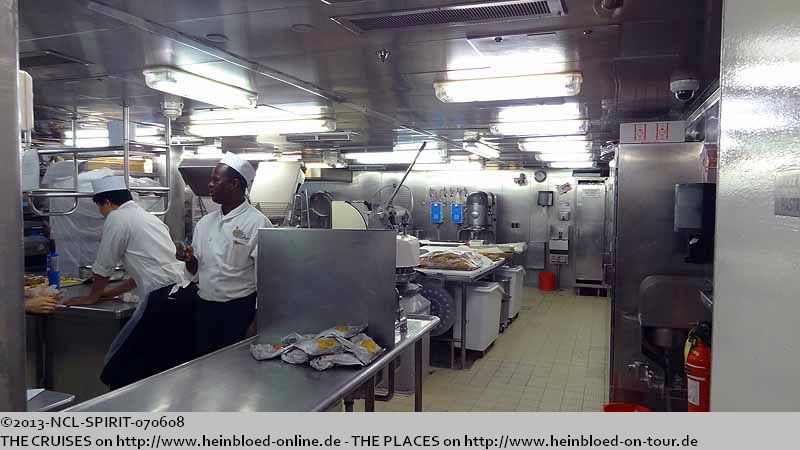 Ist das nicht unser Räuber, der uns letztens auf unserem Balkon "überfallen" hat... dieses Mal maskiert???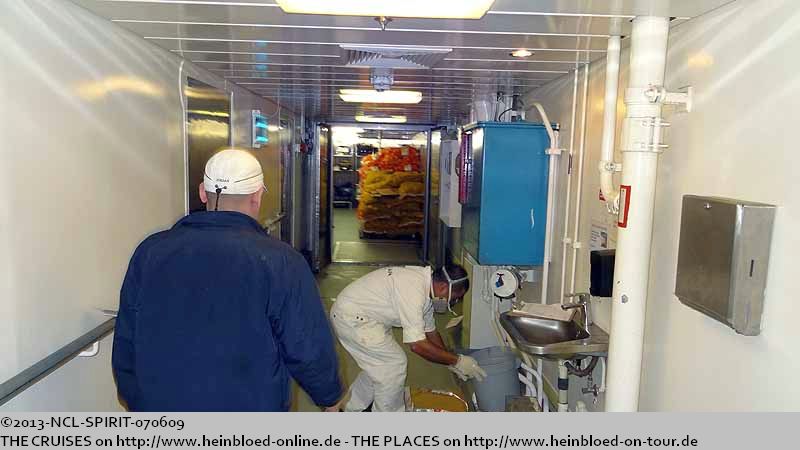 Was not that our robber who was "robbed" us recently on our balcony... that time masked???

I was looking for berries and a dragonfruit... but we had here only vegetables...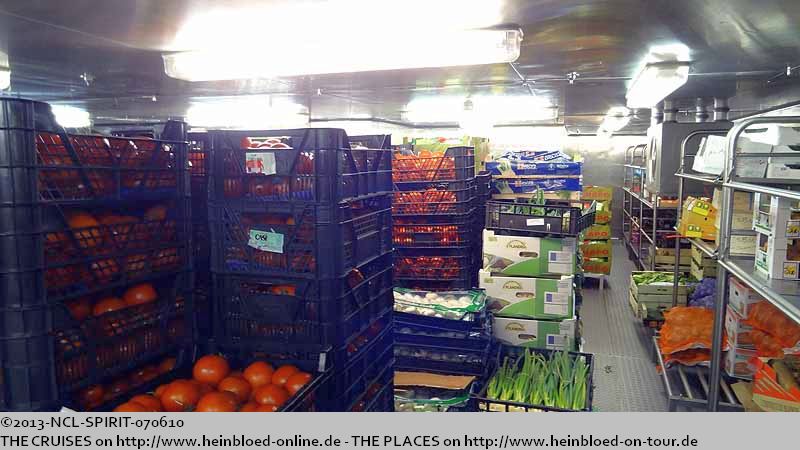 Ich bin auf der Suche nach Beeren und einer Pitahaya... aber hier lagert nur Gemüse...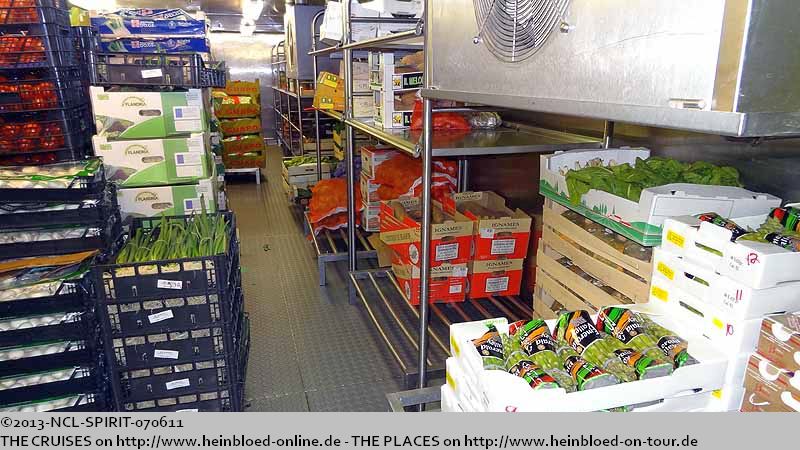 Nothing found...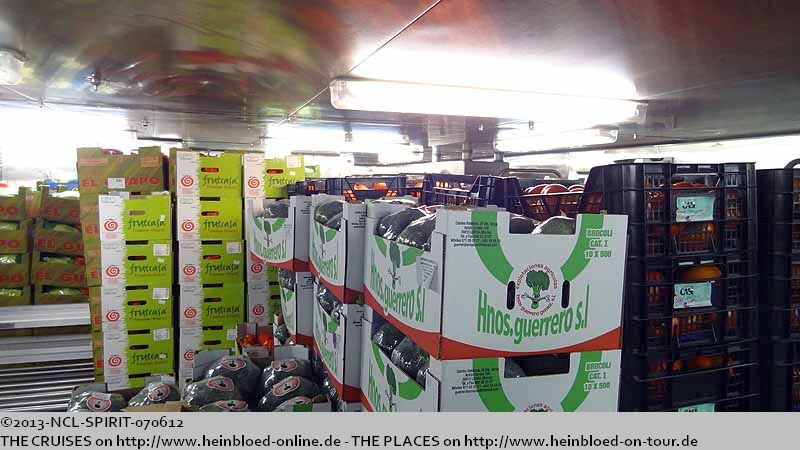 Nichts gefunden...
Warum können sie eigentlich keinen weißen Spargel aus Schwetzingen nehmen... Spargelhauptstadt mit dem bestem Spargel der Welt, den man mit Schinken ißt... und nicht mit Hühnchen und Reis...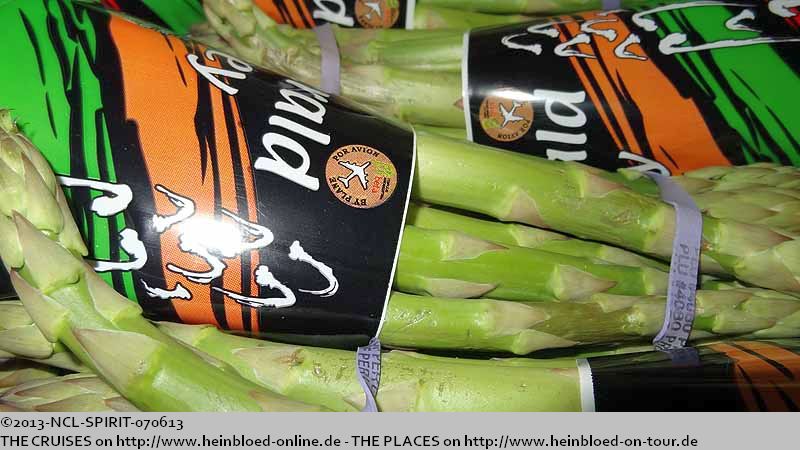 Why cannot they have white aspargus from Schwetzingen, Germany... Capital city of aspargus with the world's best aspargus which you should eat with ham... not with chicken and rice...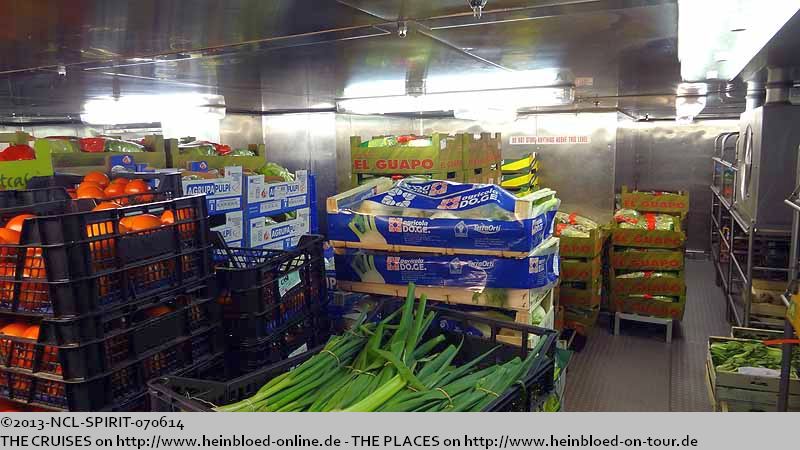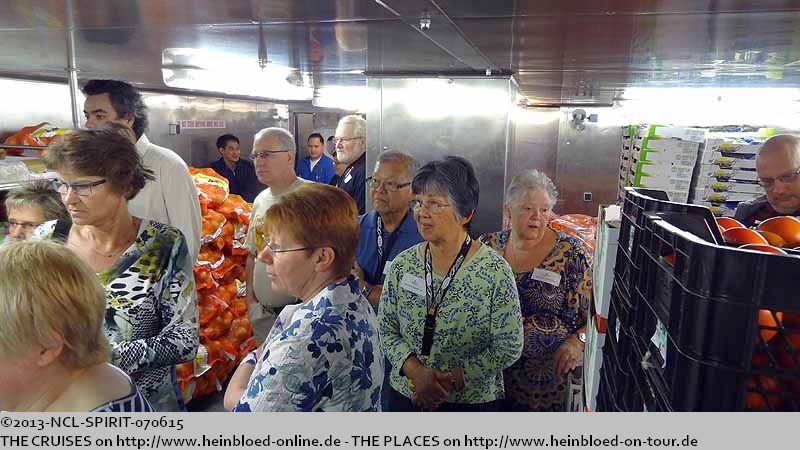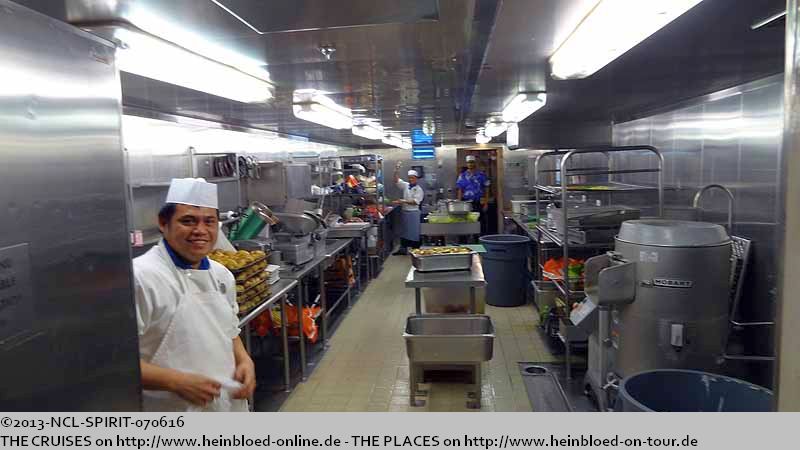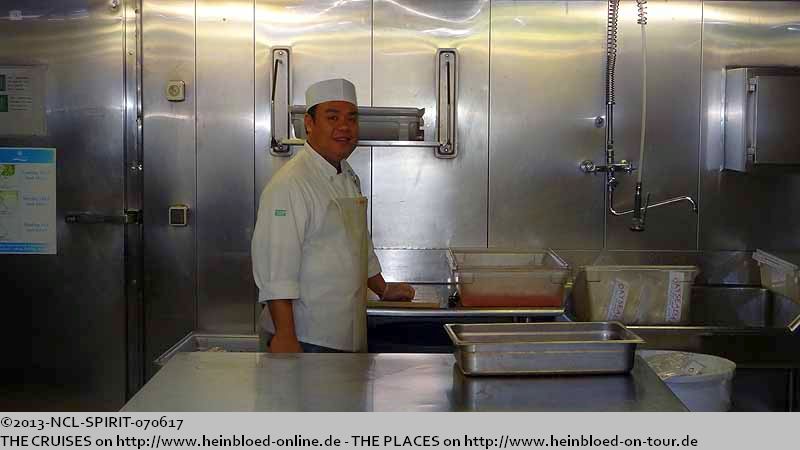 German milk...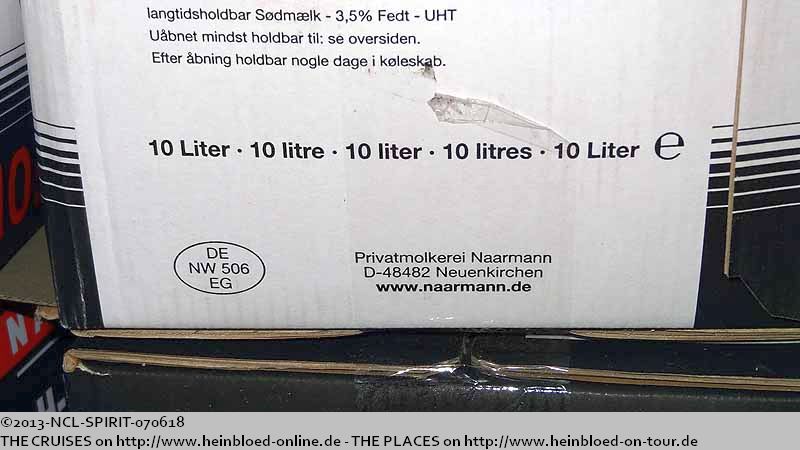 Deutsche Milch...
Hier wächst also der Ingwer, den Bruno bekommen hat...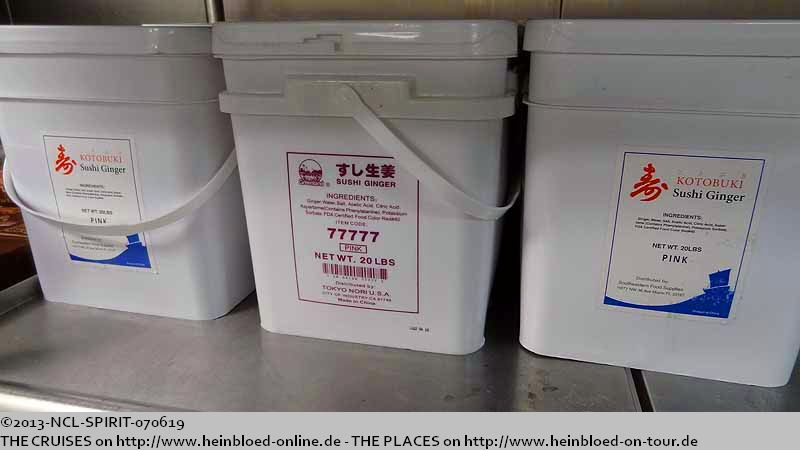 Here you see the ginger growing Bruno got...

Milram...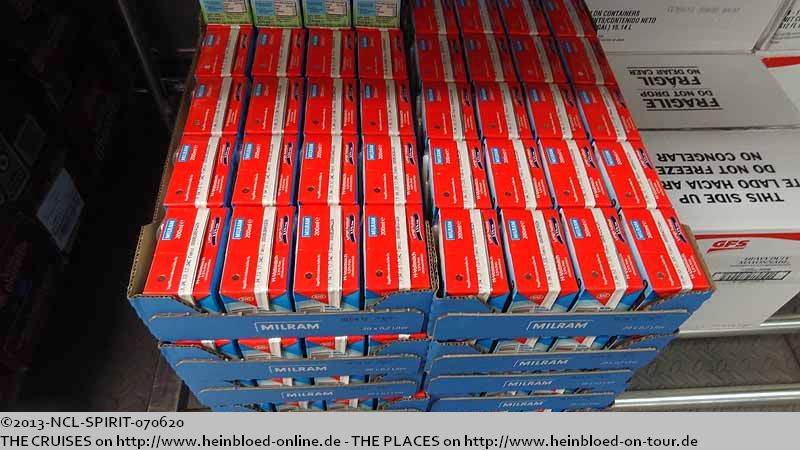 Milram...
Muh... alles aus Deutschland...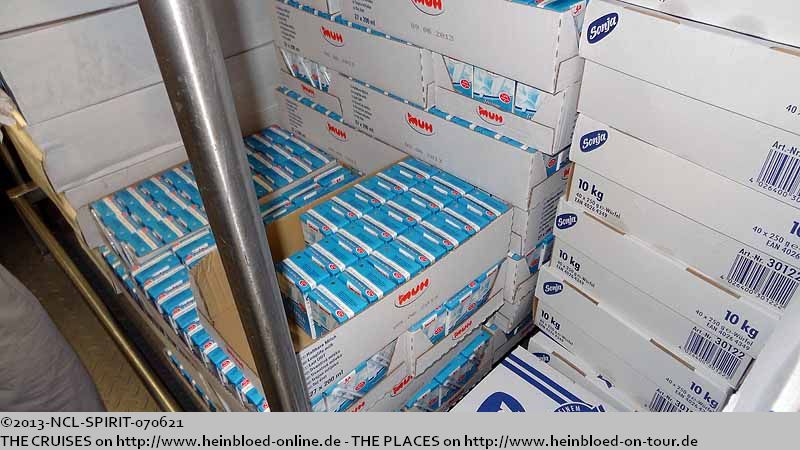 Muh... everything from Germany...

And here they had the fresh eggs which you also can asked for for your scrambled eggs.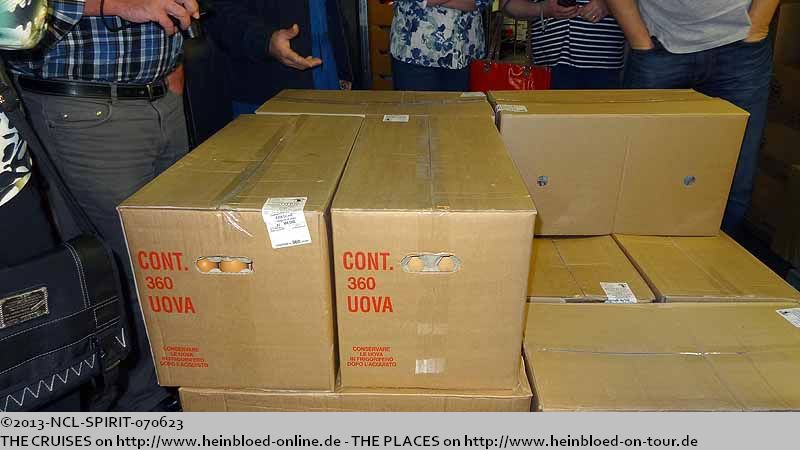 Und hier gab es die frischen Eier, die man wie gesagt auch für Rühreier haben kann.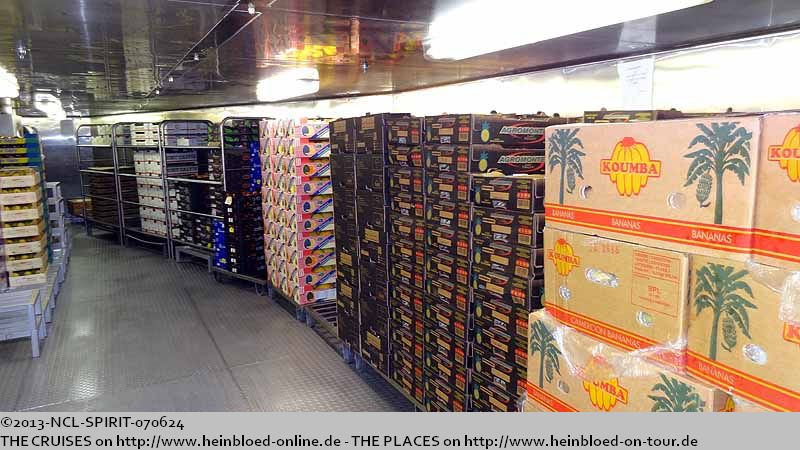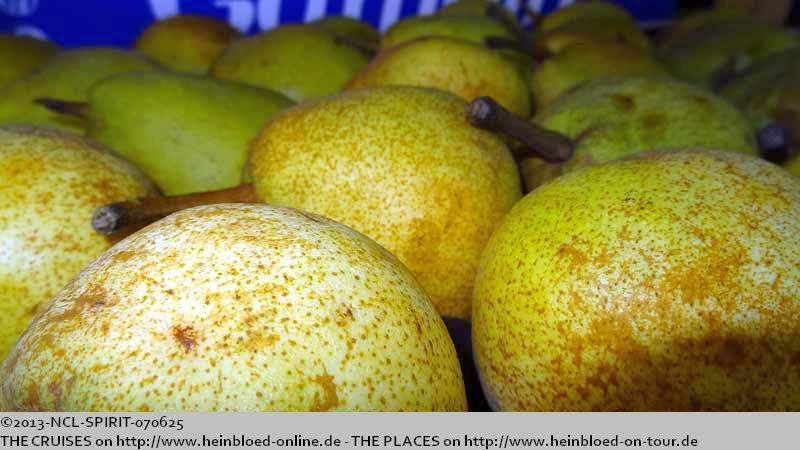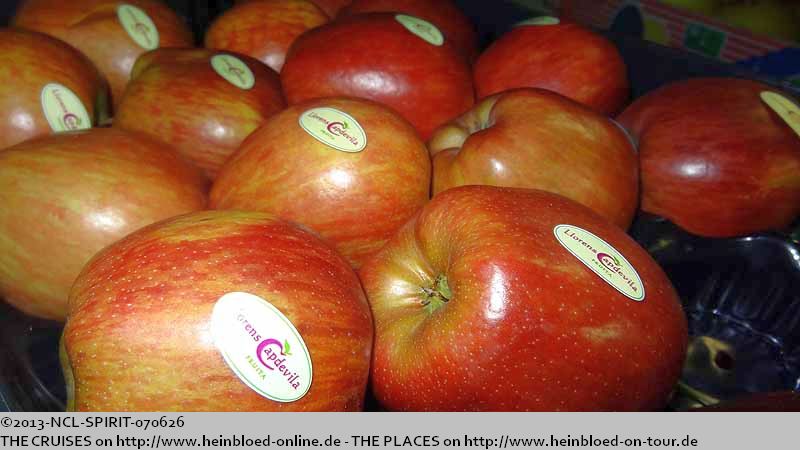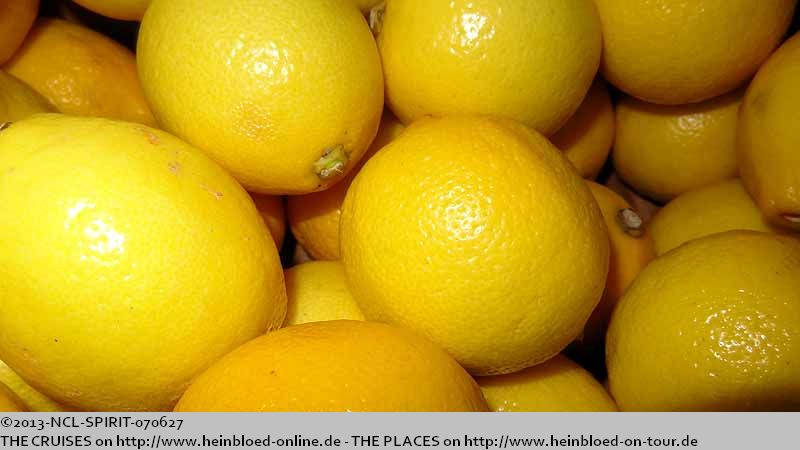 Keine Beeren und keine Pittahaya...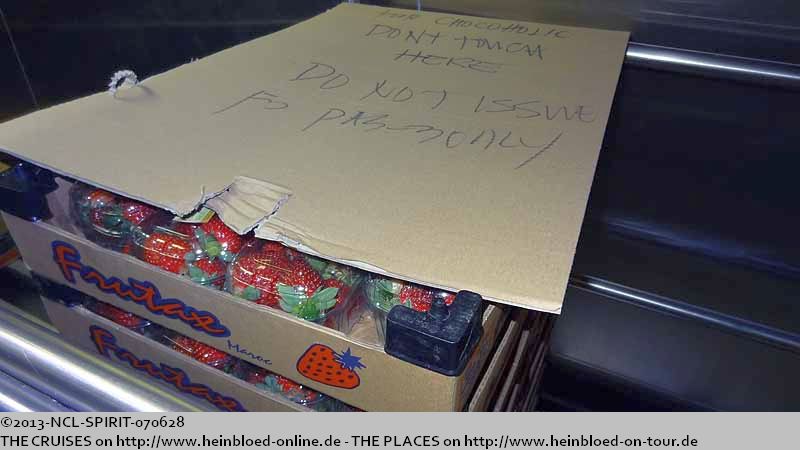 No berries and no dragonfruit...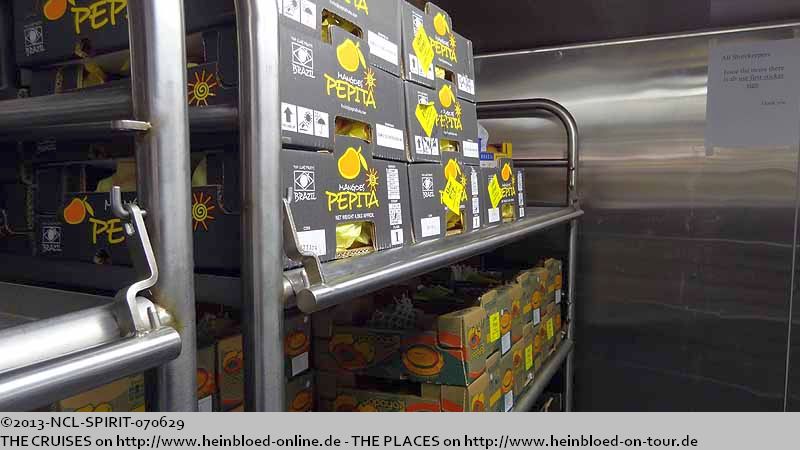 Und Rosen...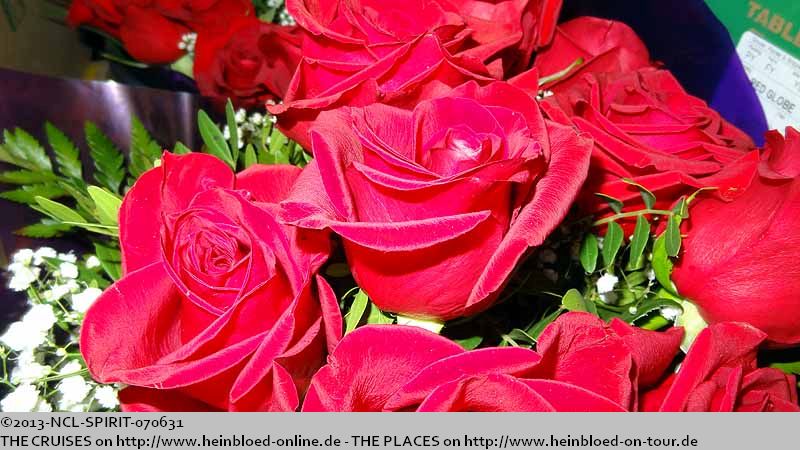 And roses...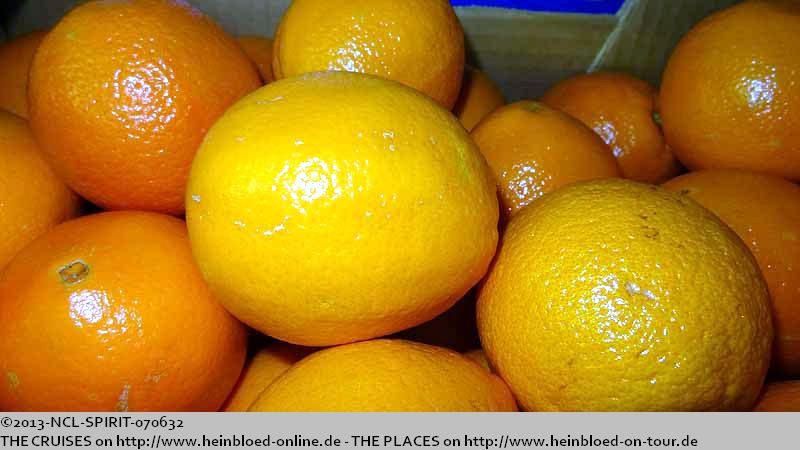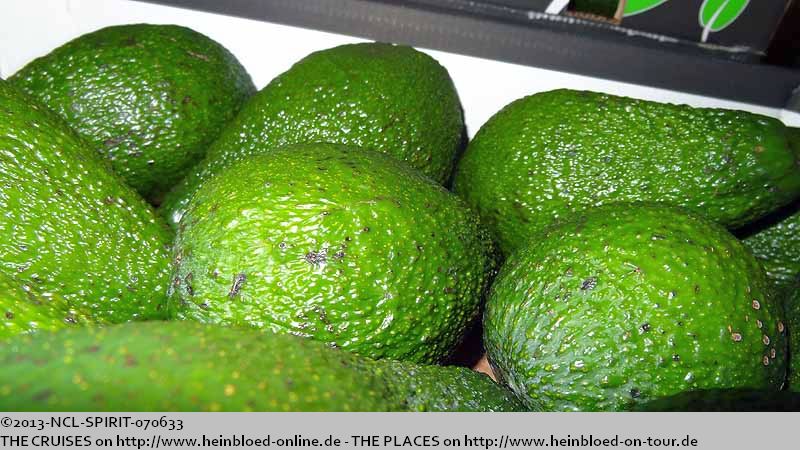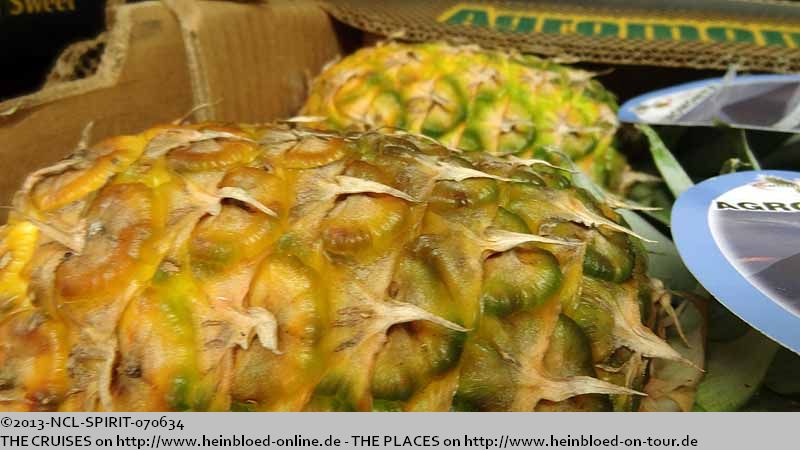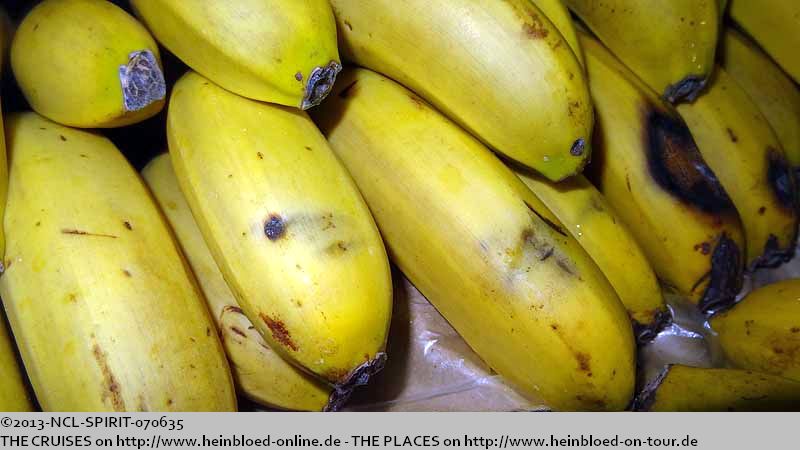 Mal gucken, was hier noch alles hinzukommt.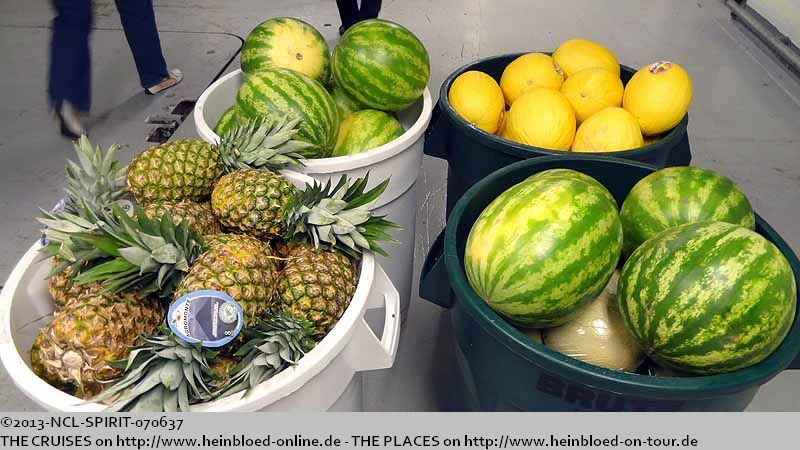 Let us see what they would add next.