Scroll down for English explanations - alternates with German explanations.

Es ging dann weiter nach Camera de Lobos. Ein schönes Fischerdörfchen in dem schon Winston Churchill gerne war, um hier in Ruhe zu malen. Normalerweise gehört der Besuch einer Kirche mit dazu, aber darauf haben wir angesichts des Weges runter und wieder rauf verzichtet und genießen einfach die Aussicht, die uns an Cinque Terre in Italien erinnert. Bruno und ich waren hier schon 2009. Aber wie bereits beschrieben: an schöne Orte fahren wir auch gerne mehrfach hin und zeigen sie auch gerne unseren Familien und Freunde.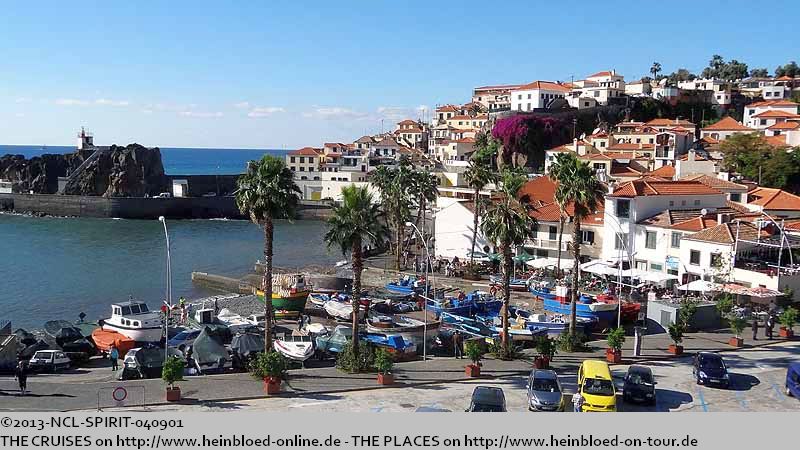 We headed to Camera de Lobos. A nice fishermen village where Winston Churchill liked to stay and to paint in silence. Normally you are also visiting the little church but due to the way downhill and later uphill we excluded this point from our tour and only enjoyed the scenery which reminded us well to Cinque Terre in Italy. Bruno and I were here before in 2009 but as said before we love to see beautiful spots again and again and like to show them to our families and friends.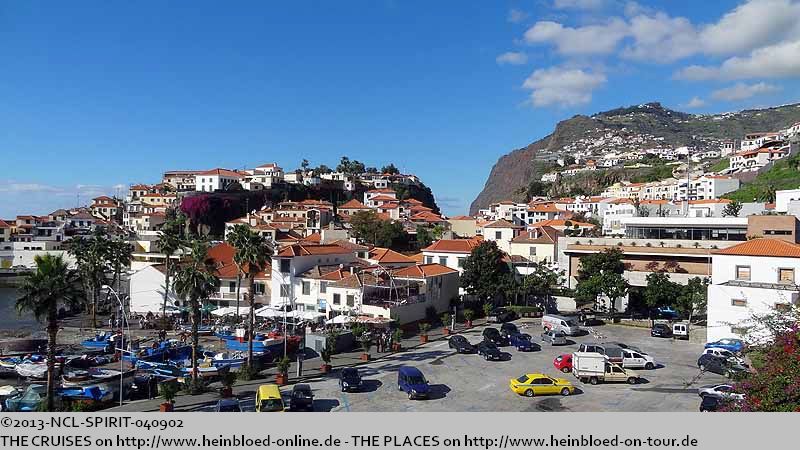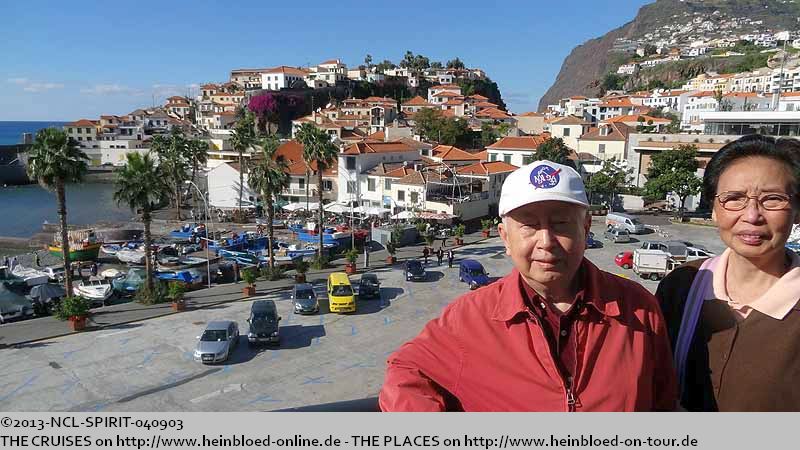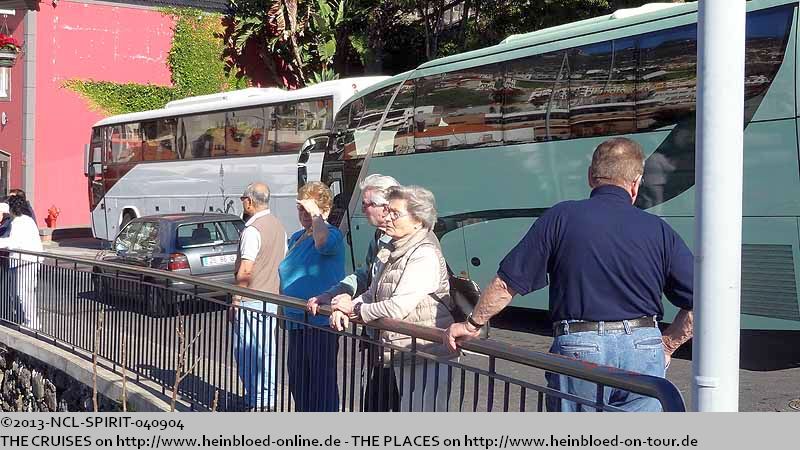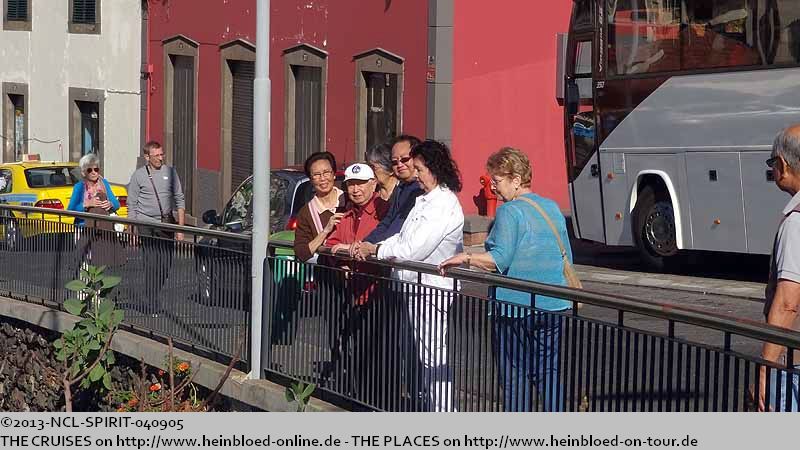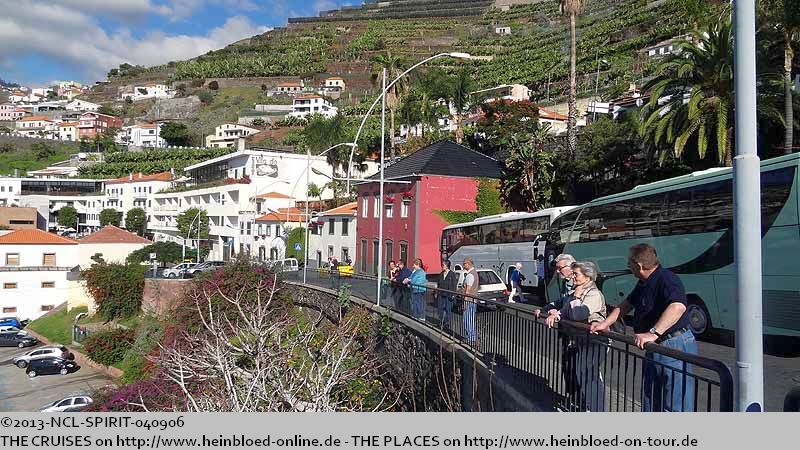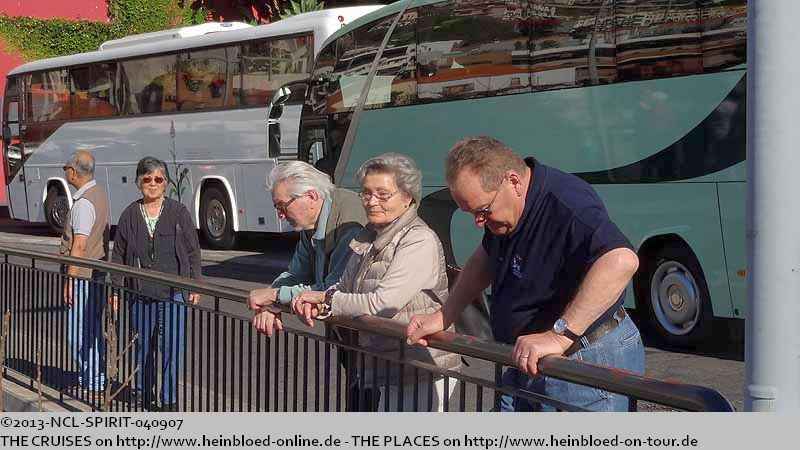 It was really nice here...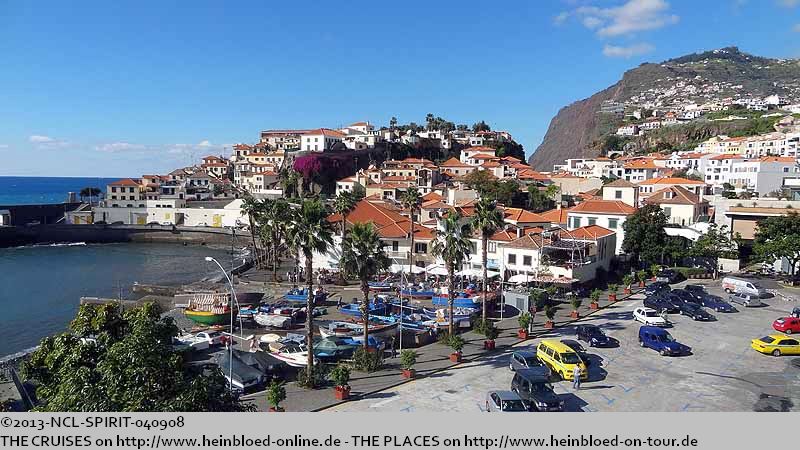 Ist doch wunderschön hier...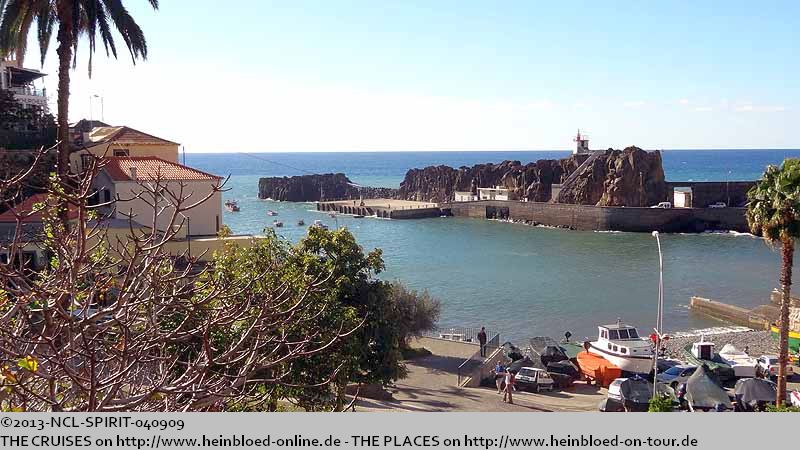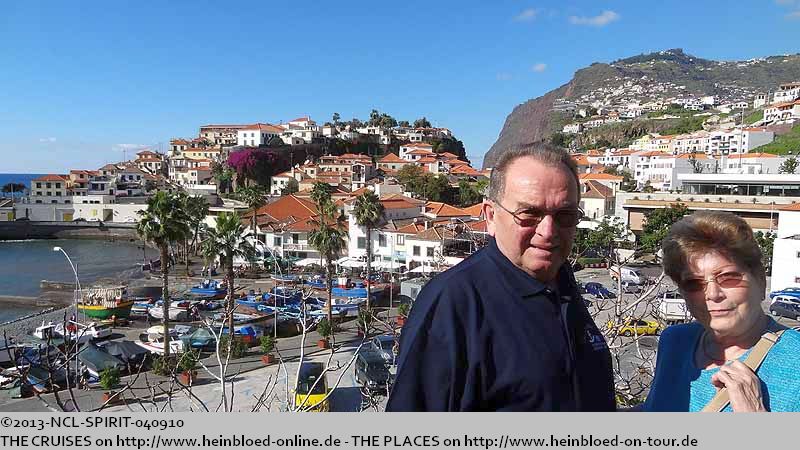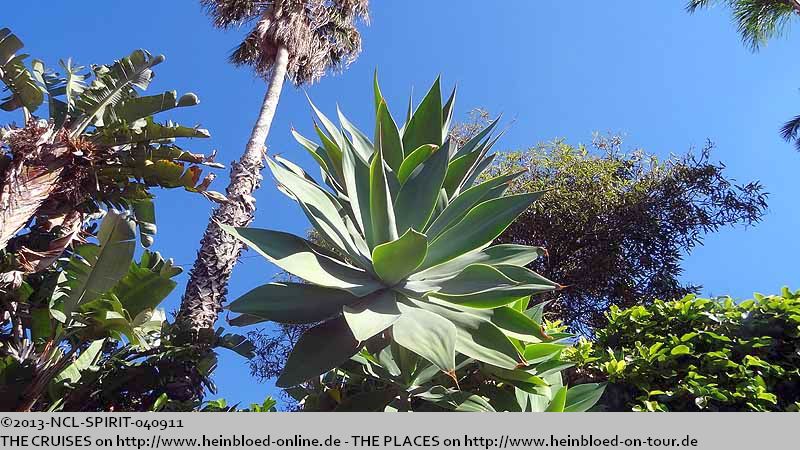 We headed a little more uphill to Miradouro de Pico da Torre.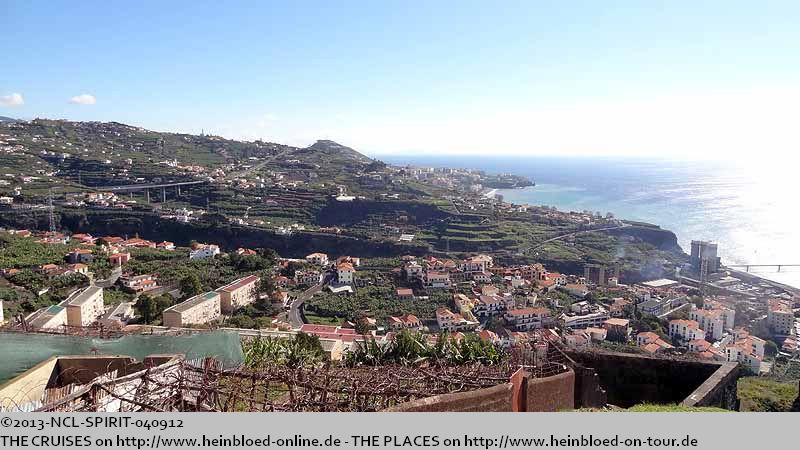 Wir fahren ein Stückchen weiter hoch nach Miradouro de Pico da Torre.
Ein Aussichtspunkt, bei dem wir schön auf Camera de Lobos gucken können.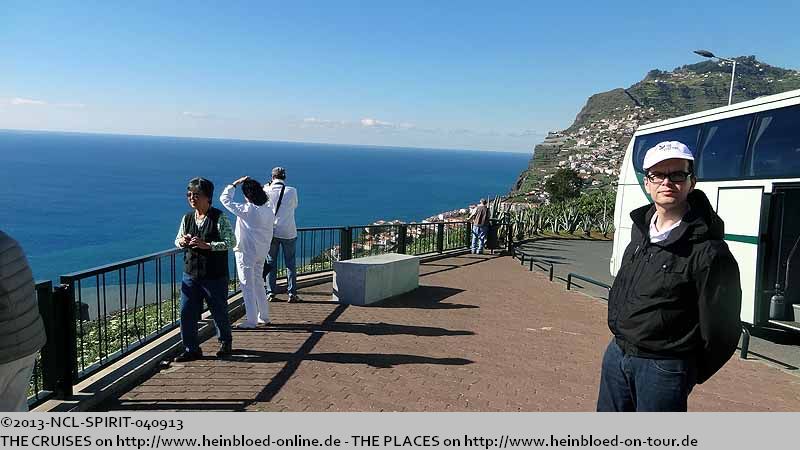 An observation point where you have a nice view on Camera de Lobos.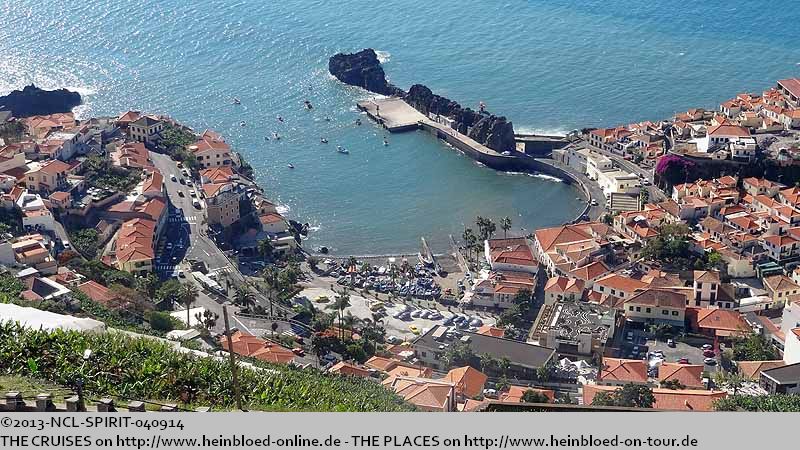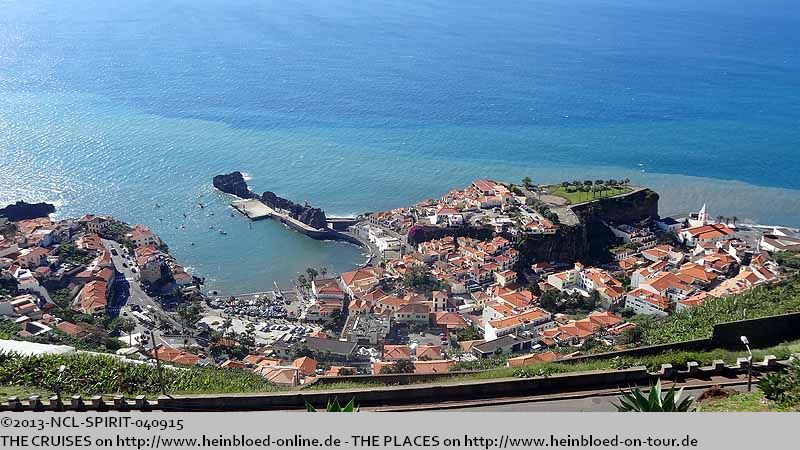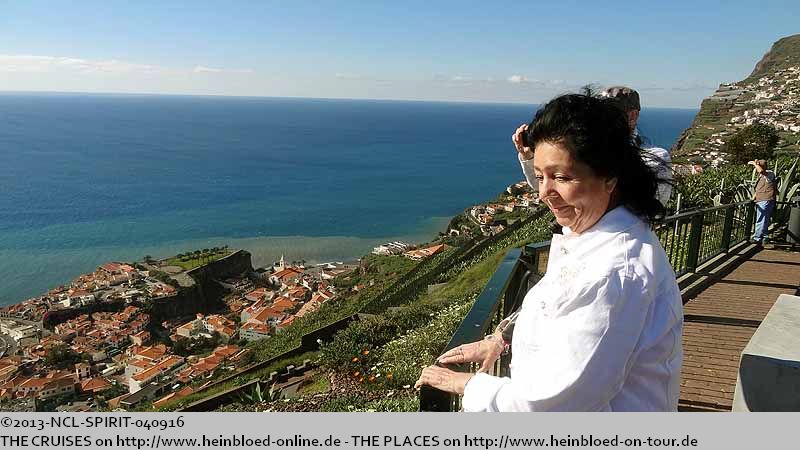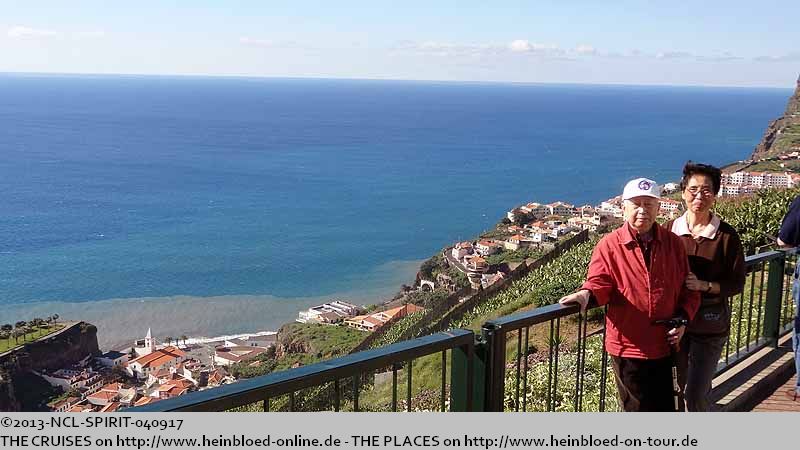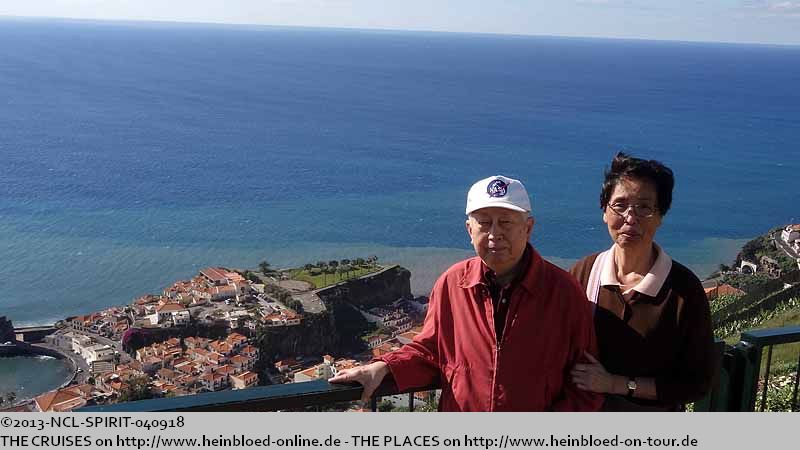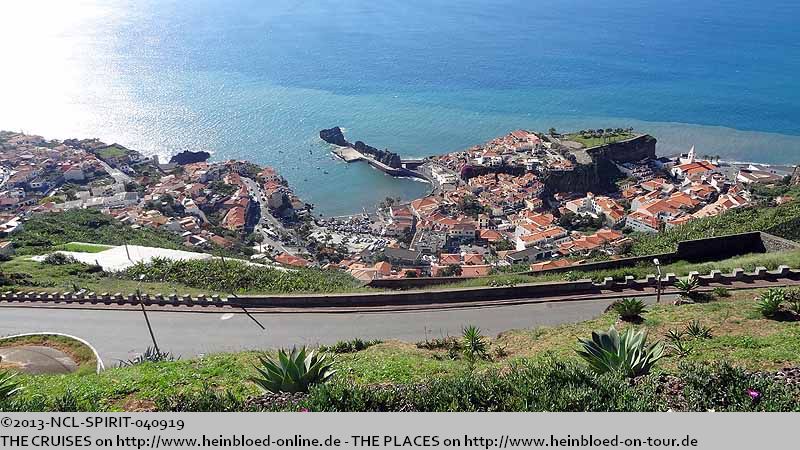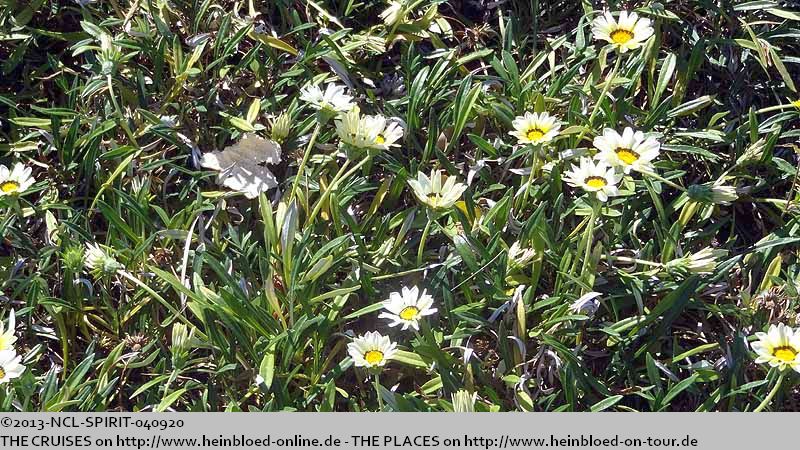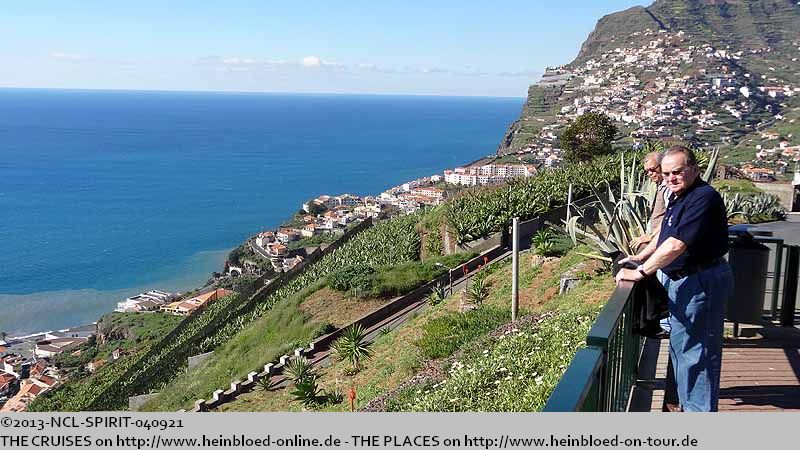 It was nice of Sofia to offer the service to take some pictures. We learned during our many voyages that this is not a standard with many tour guides.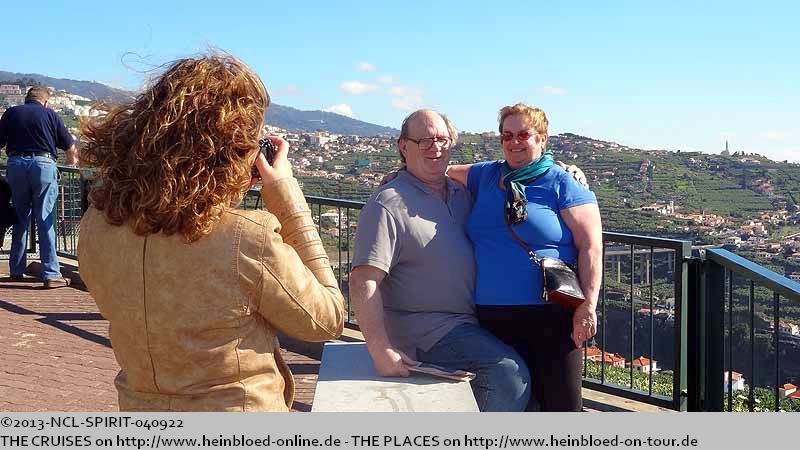 Schön war, dass Sofia angeboten hat, auch mal Bilder zu machen. Das haben wir ja im Laufe unserer Reisen gelernt, dass das leider nicht für jeden Reiseführer selbstverständlich ist.
Das war eine Tour, die mir so richtig Spaß gemacht hat.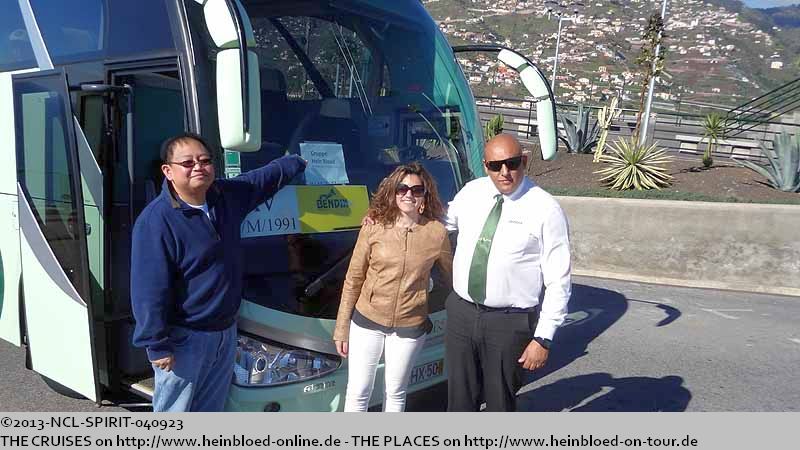 That was a tour I really enjoyed and I had a lot of fun.