Scroll down for English explanations - alternates with German explanations.

Weil unser Flug sehr früh ging, haben wir wieder im
Hilton Garden Inn
in The Squaire über dem ICE-Bahnhof am Frankfurter Flughafen übernachtet. Dieses Mal haben wir ohne Frühstückspaket gebucht. Es gab dann noch einen Frühbucher-Spartarif. Nur nicht für unser Twin-Bett-Zimmer.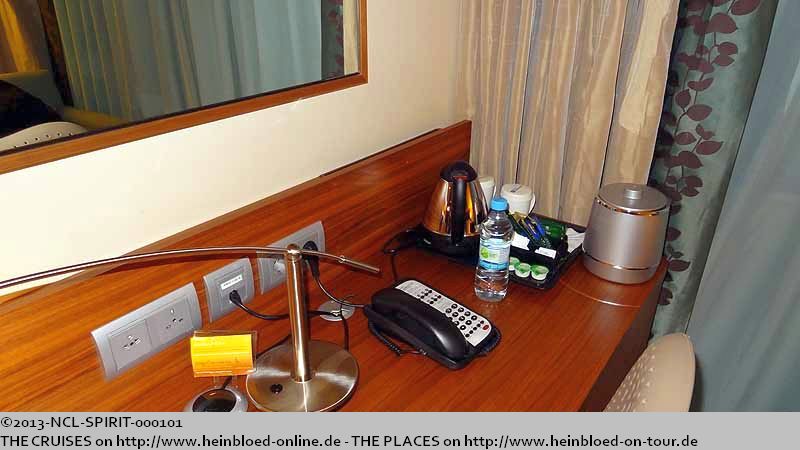 Because our flight went so early we stayed again at Hilton Garden Inn in The Squaire on top of the ICE-train station at Frankfurt Airport. This time we booked without breakfast. They offered an early saver. But it was not available for twin-bed-rooms.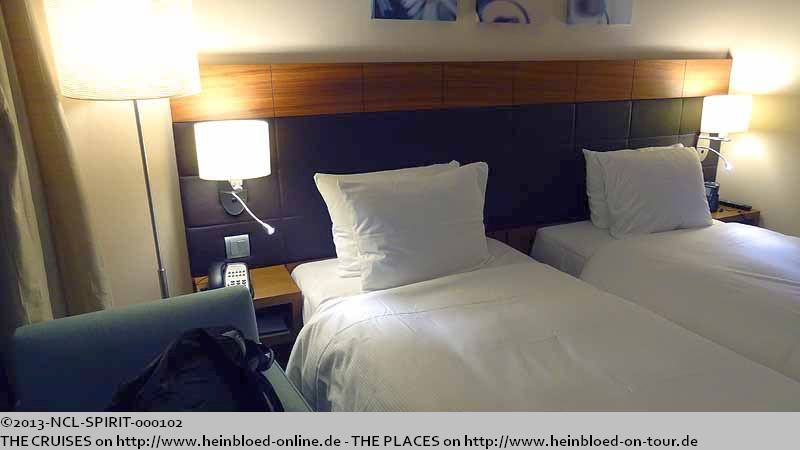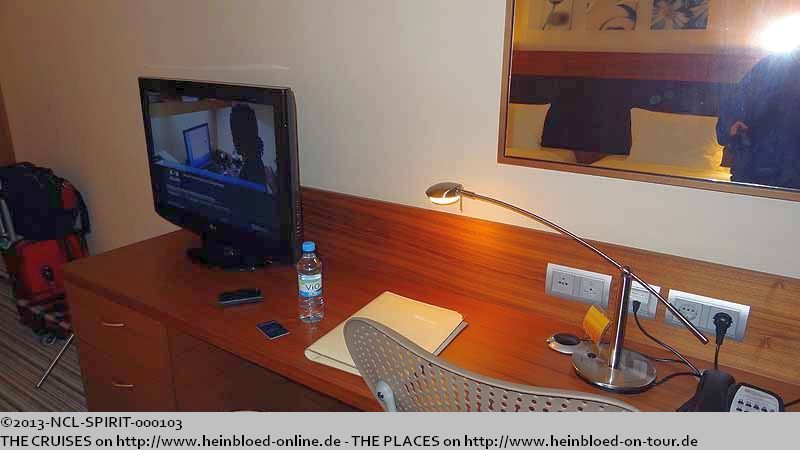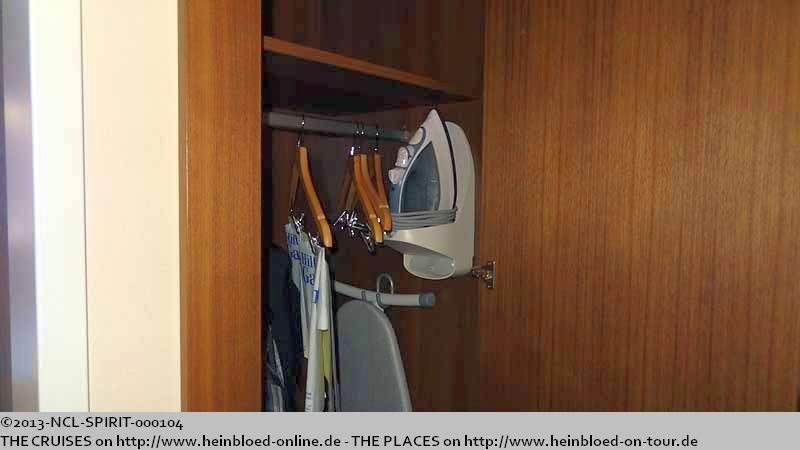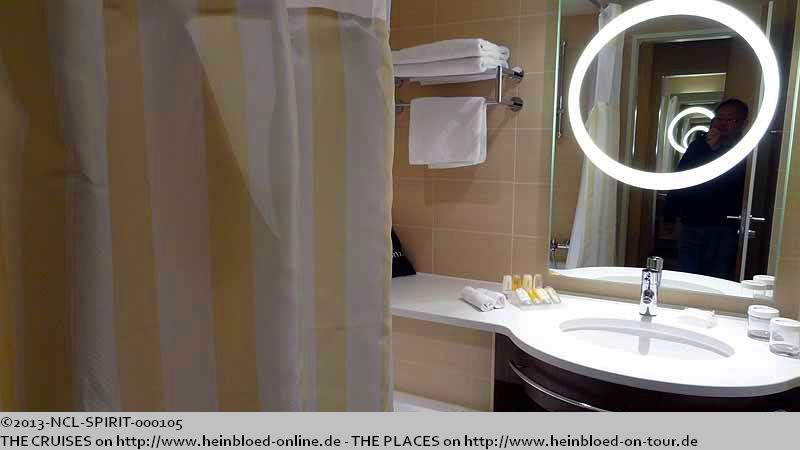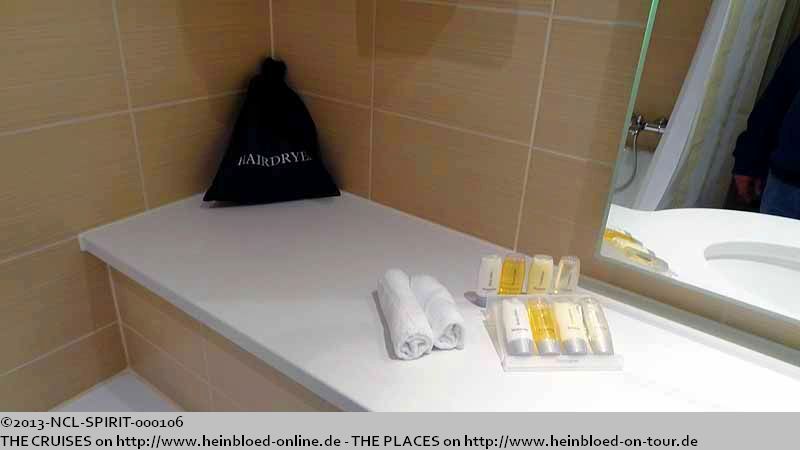 Allerdings war die Klimaanlage viel zu kalt eingestellt. Ein Techniker kam, und wir sollten sie eine Zeitlang "warm" laufen lassen.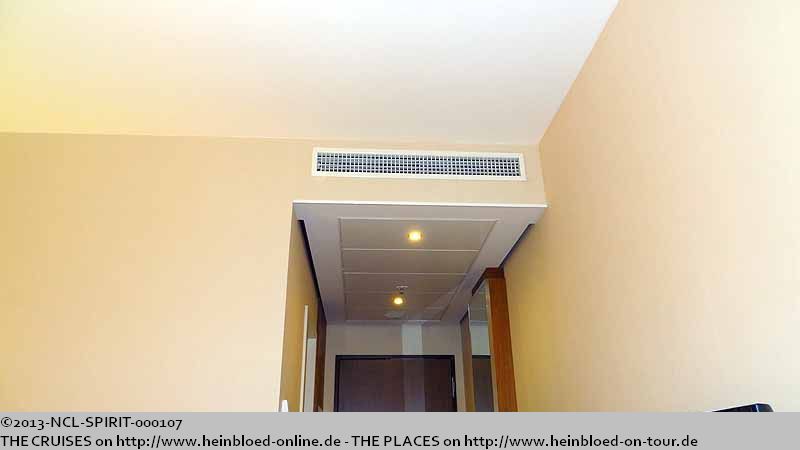 But the air-condition was set much too cold. A technician came and we should let it run to "warm" for a certain time.

So we went along to find something to eat.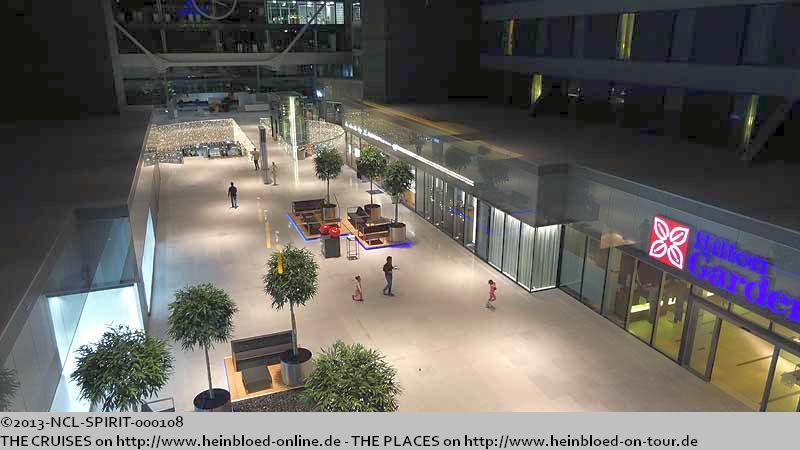 So nutzten wir die Zeit irgendwo noch essen zu gehen.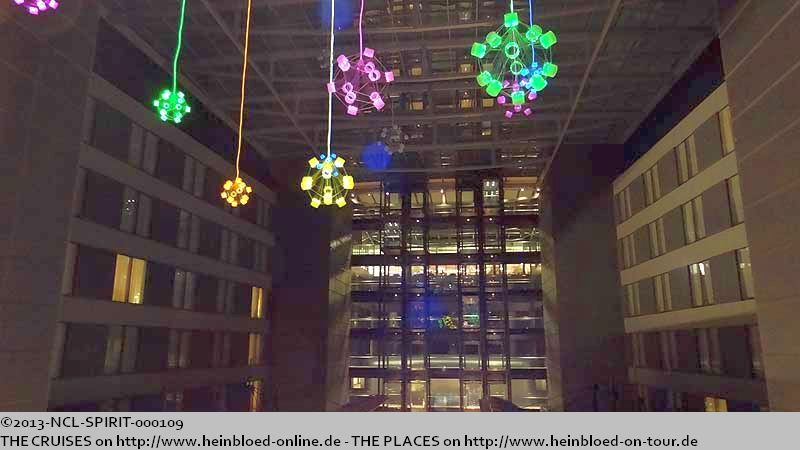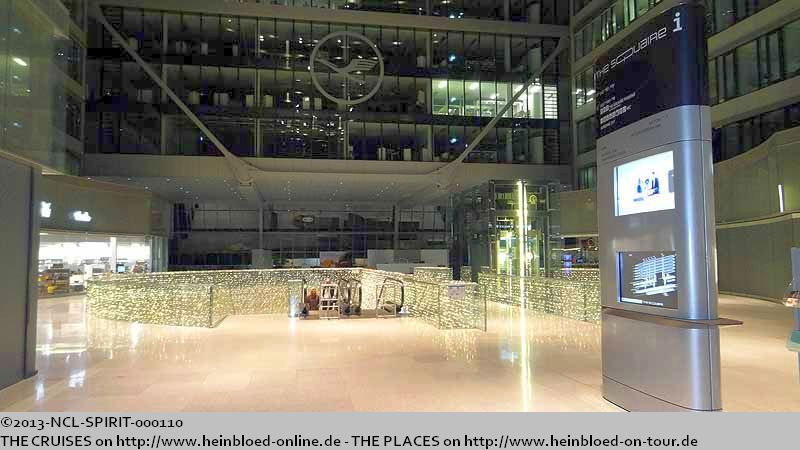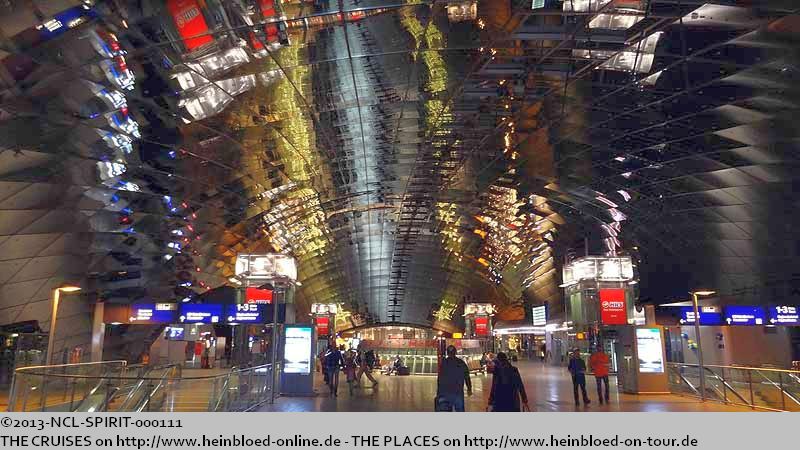 What attracted our attention: many fascilities in the public area closed earlier since they cannot take-off after 23.00 hrs - so passengers are requested to see earlier their boarding gates. So we had the chance for a last order with Dean and David for a Ganic Water (Coke is too stupid to distribute my beloved Glaceau Vitaminwater to the German market. You only can find it in Hamburg and Cologne and should be available in Frankfurt from spring (subject it comes) - but until then I will find many other options...).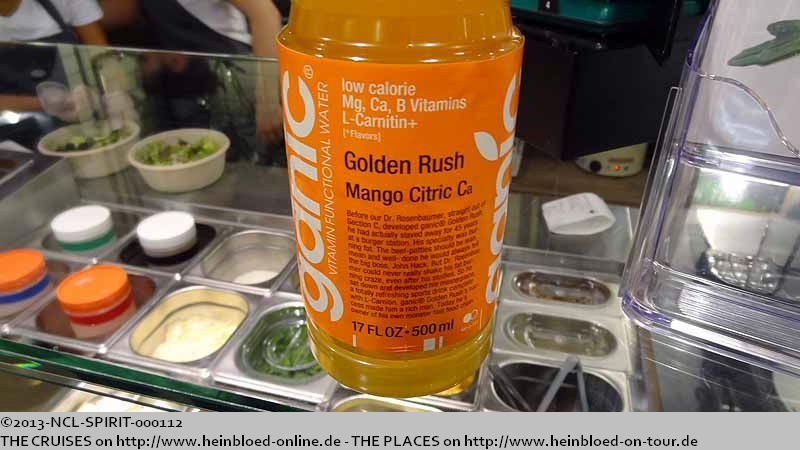 Was uns auffiel: viele Einrichtungen im öffentlichen Bereich schließen seit dem Nachtflugverbot sehr viel früher, weil die Fluggäste ja aufgefordert werden früher zum Gate zu erscheinen. So bekommen wir bei
Dean and David
gerade noch ein Ganic Water (Coca-Cola ist ja zu blöd mein geliebtes Glaceau Vitaminwater auf den deutschen Markt zu bringen. Bisher gibt es das bloß in Hamburg und Köln und soll im Frühjahr (wenn er kommt) in Frankfurt kommen... Nur bis dahin habe ich schon jede Menge Alternativen gefunden...)...
... und ein Salat.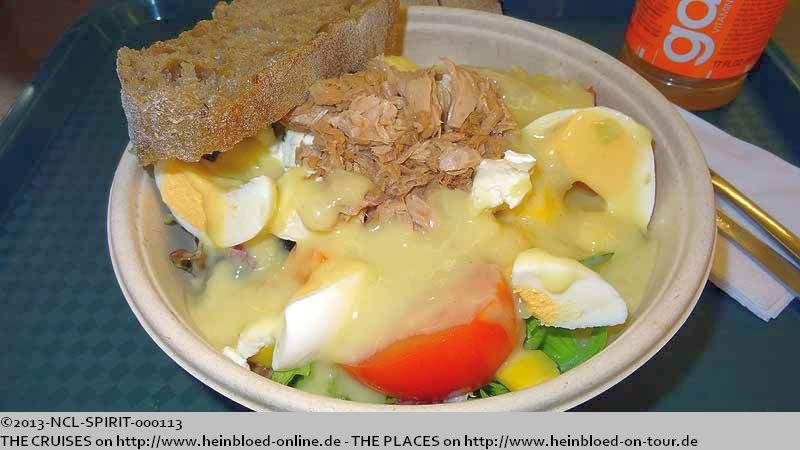 ... and a salad.

As our room did not become warmer and the technician said that he cannot do more than setting the temperature to 73 F but we did have the impression that it was 73 F in our room - so we got a new room and as compensation we got the early saver rate. The rooms just under the roof were lower - so you get those rooms faster warm.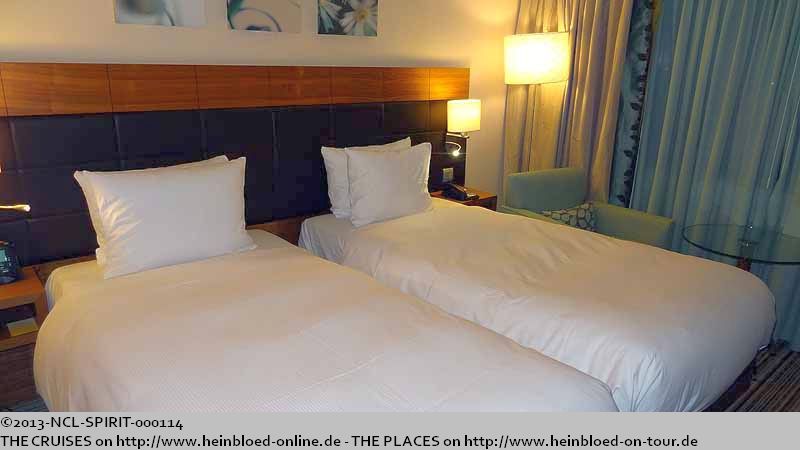 Da sich unser Zimmer nicht aufgewärmt hat und der Techniker nur meint, dass er nicht mehr machen kann, als auf 23°C zu stellen, und wir aber nicht den Eindruck haben, dass es 23°C im Zimmer sind, bekommen wir ein neues Zimmer und als kleine Entschädigung bekommen wir den Frühbucherpreis. Die Zimmer direkt unter dem Dach sind etwas niedriger und so ist es schön schnell warm in unserem Zimmer.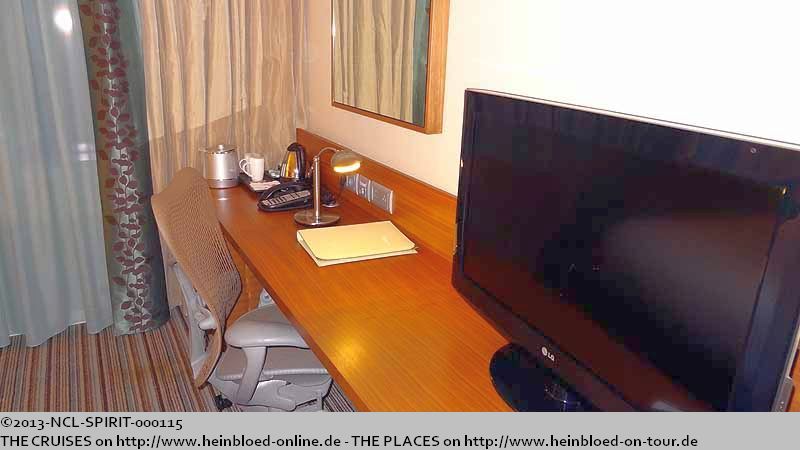 The only thing I disliked (in no hotel or on any cruise ship world-wide): if you find hairs of the previous guests on the shower head. When I told when I checked out I was asked why I did not claim it when I arrived: but who is taking a shower except you had a hard working day or a long-haul-flight before.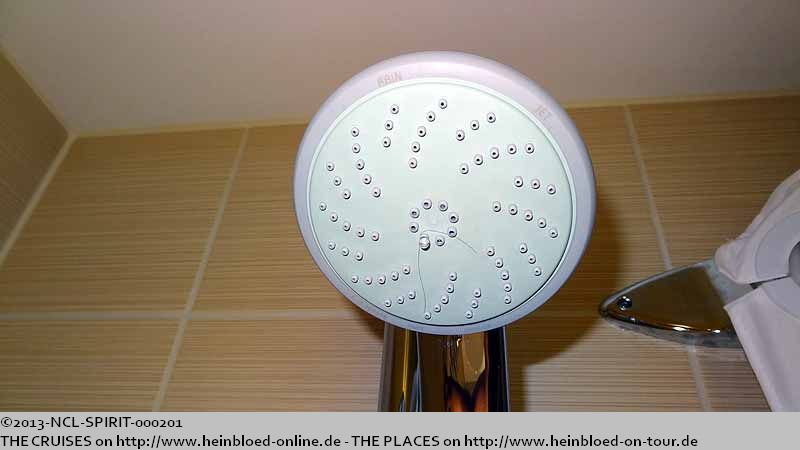 Das einzige, was ich leider nicht mochte (in keinem Hotel und auf keinem Kreuzfahrtschiff der Welt): wenn noch die Haare vom Vorgänger auf dem Duschkopf kleben. Als ich es bei der Abreise anmerke, werde ich gefragt, warum ich es nicht sofort reklamiert hätte: aber wer duscht schon direkt bei der Anreise, wenn er nicht gerade einen langen Arbeitstag oder Langstreckenflug hinter sich hat?
Nun wir hatten ohne Frühstückspaket gebucht, weil zur Öffnungszeit des Restaurants, wir schon längst auf dem Weg zum Gate sein mussten. Letztes Mal hatten wir uns noch eine Frühstücksbox machen lassen. Das fanden wir aber nicht so toll, zumal viele Sachen dabei waren, die wir nicht durch die Sicherheitskontrolle bekommen hätten. So haben wir dieses Mal kein Paket mit Frühstück gebucht, was auf jeden Fall günstiger ist, als das Frühstück extra zu zahlen.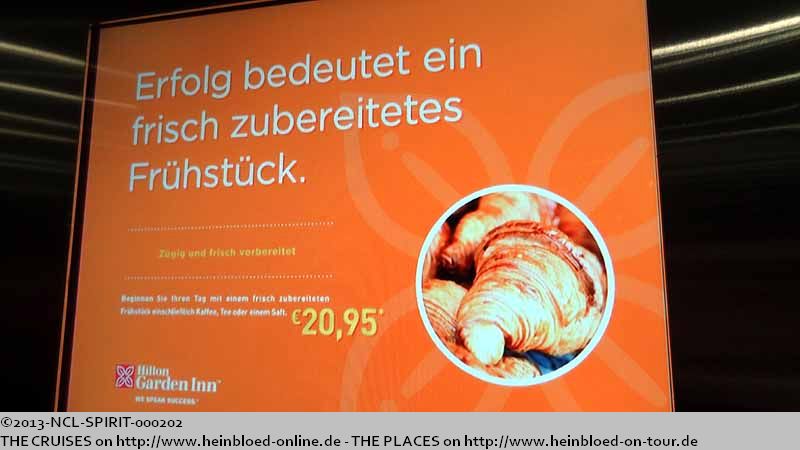 As said we did not book the breakfast package because we need to be in the gate area when the restaurant opens. Last time we got a breakfast box but it was not so good as there many staff which we could not get through security check. So we did not book a breakfast plan which is much cheaper than booking the breakfast seperately.

The new Lufthansa Senator Lounge at Pier A+ was much more nicer to have breakfast.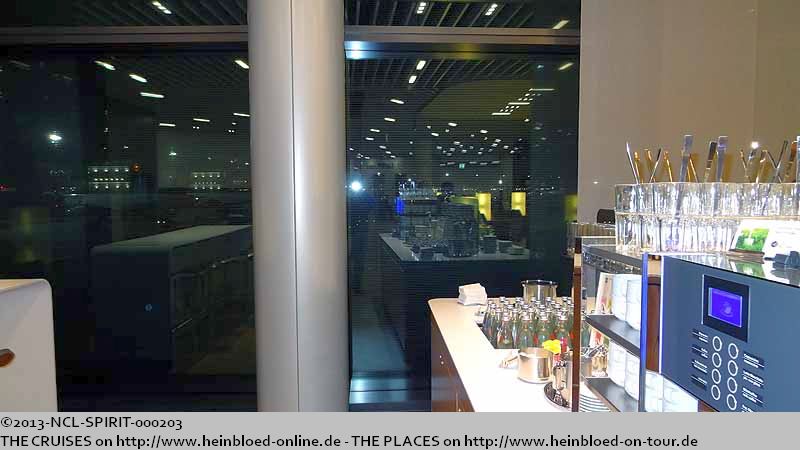 Die neue Lufthansa Senator Lounge am Flugsteig A+ ist dann angenehmer zum Frühstücken.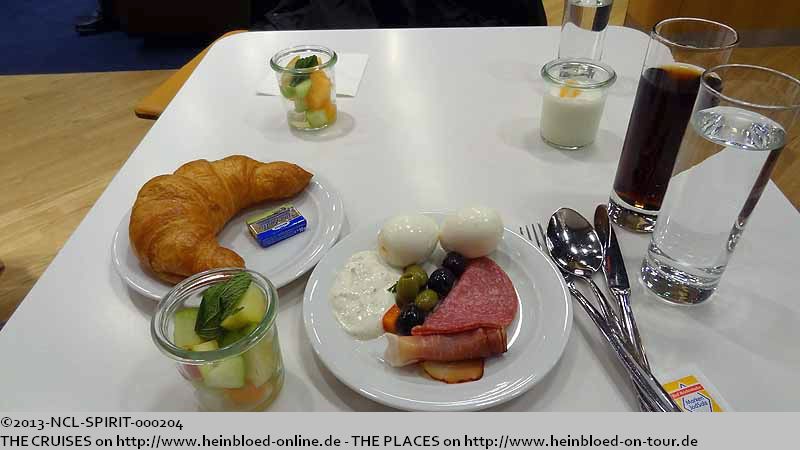 Last time I could have yummy chicken à la king. But one hour after opening I could enjoy scrambled eggs only on this display.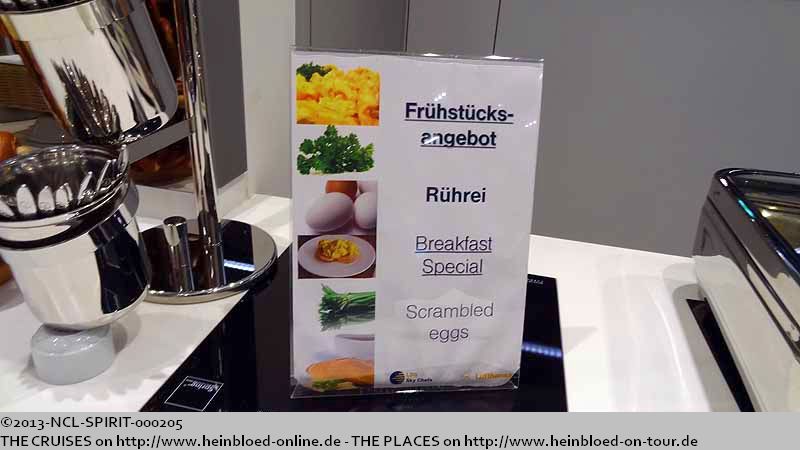 Das letzte Mal konnte ich hier noch lecker Hühnerfrikassee essen. Aber eine Stunde nach Öffnung bekomme ich das warme Rührei nur auf dem Schild zu sehen.
Auf nach Barcelona.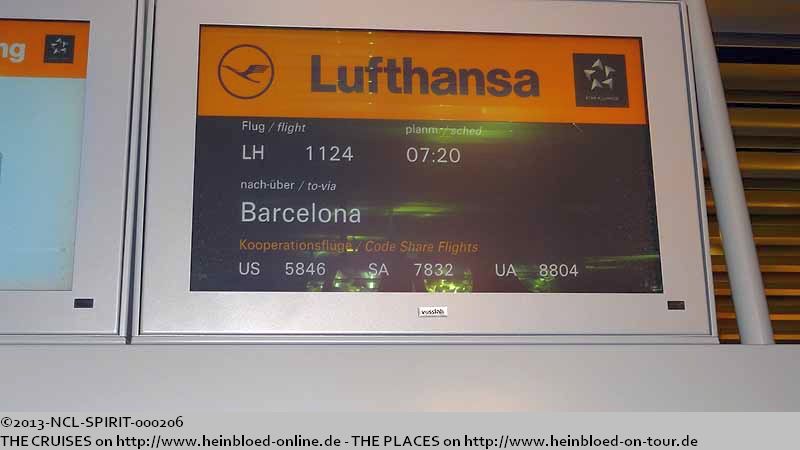 Let's go Barcelona.

Somehow we got a stupid gate. Our plane stood at Gate A14 but there were construction works so you cannot use the air-passenger-bridge. So you were taken by bus once around the terminal to board the aircraft.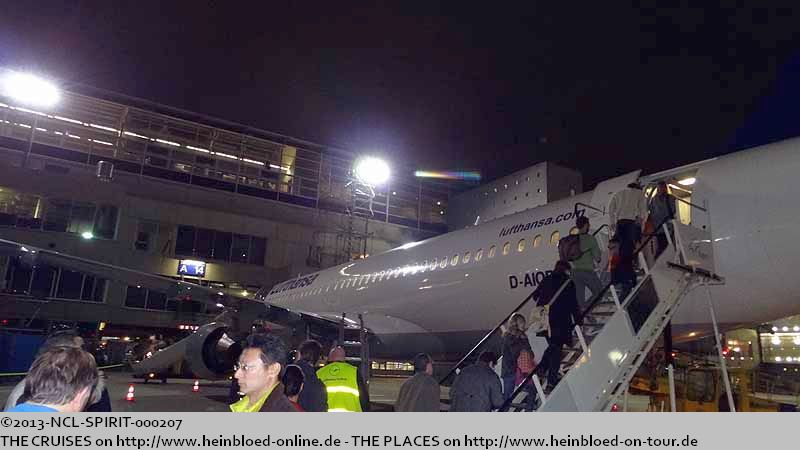 Irgendwie hatten wir so einen ganz blöden Ausgang erwischt. Unser Flugzeug stand Ausgang A14, aber derzeit wird dort umgebaut und man kann daher die Passagierbrücke nicht nutzen. Also wird man mit dem Bus eine Runde um das Terminal herumgefahren.
Und man sollte sich "privatisieren": Denn statt eines belegten Brötchen gibt es bei Lufthansa bloß noch so etwas.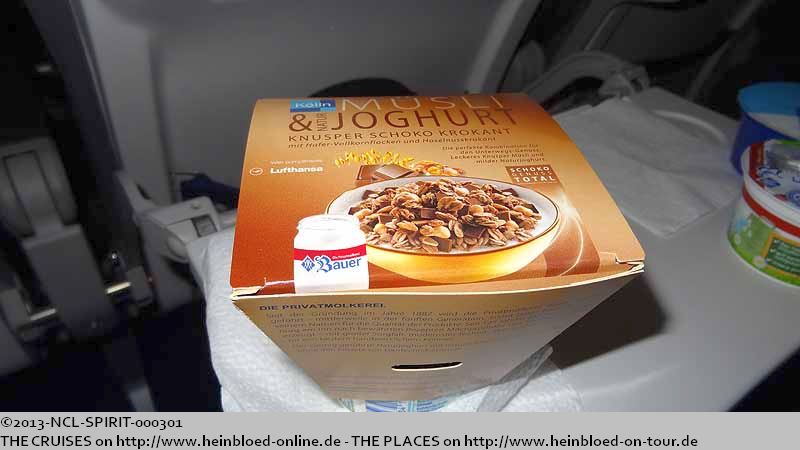 Good reason to "privatisize": Instead of a sandwich you get with Lufthansa such a scrap.

But anything else was fine and relaxing. The sun rised.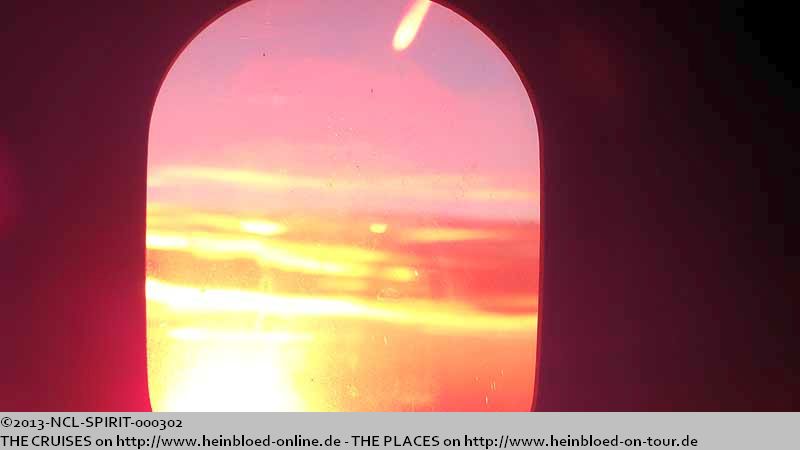 Ansonsten verlief der Flug äußerst entspannt. Die Sonne ging auf.
Und wir hatten in der Notausgangsreihe eine Menge Platz, da aufgrund der Buchungslage auch mein Mittelsitz geblockt werden konnte.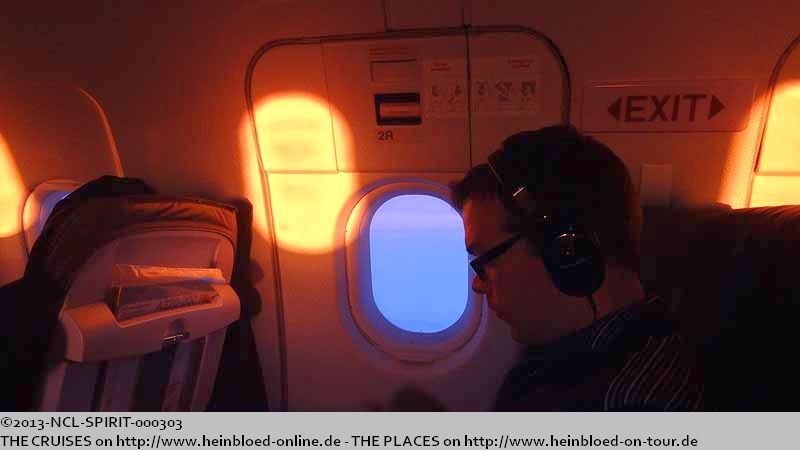 And we had of space at emergency exit row as the center seat was blocked for me subject booking situation permits.

Only before landing in Barcelona we had no luck as there was no cruise-ship in port.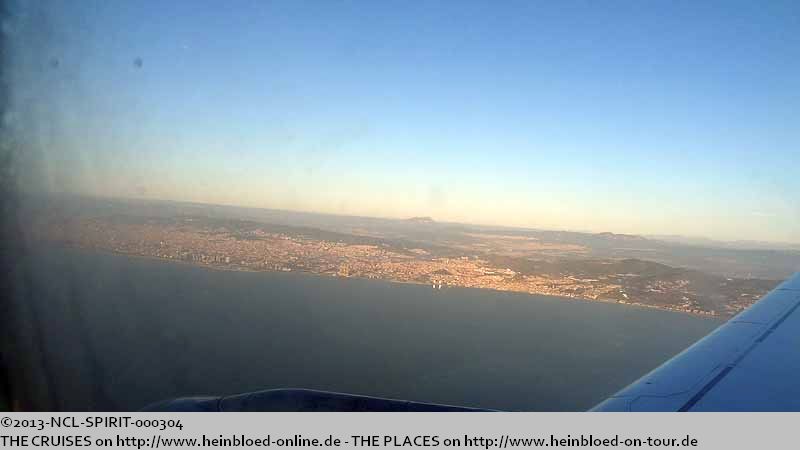 Nur bei der Landung in Barcelona hatten wir Pech, da kein Kreuzfahrtschiff im Hafen lag.