Scroll down for English explanations - alternates with German explanations.

Es ging zunächst zu
La Boqueria
. Wir mussten ein wenig Zeit "totschlagen", da die ersten von uns erst mittags zurückfliegen.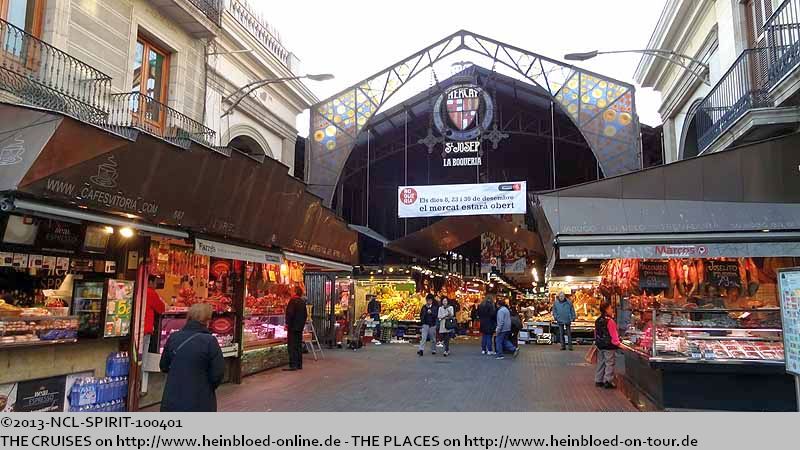 First we went to La Boqueria. We need to "kill" a little time as the first had their flights at noon.

Bruno bought himself a fresh-squeezed juice.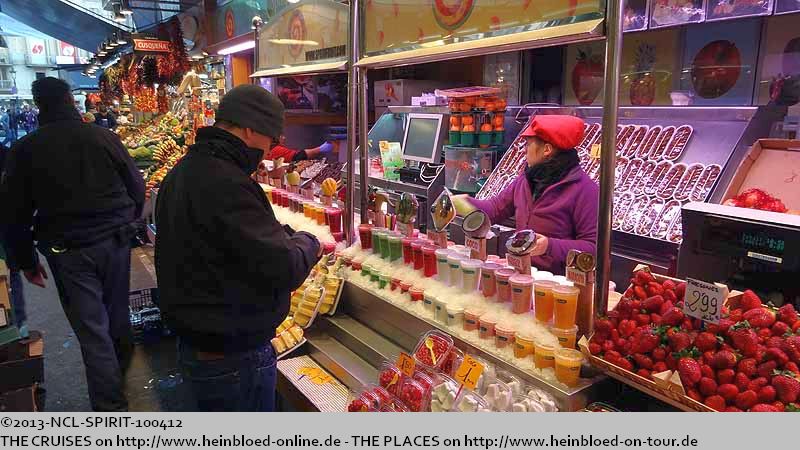 Bruno kauft sich einer der frisch-gepressten Säfte.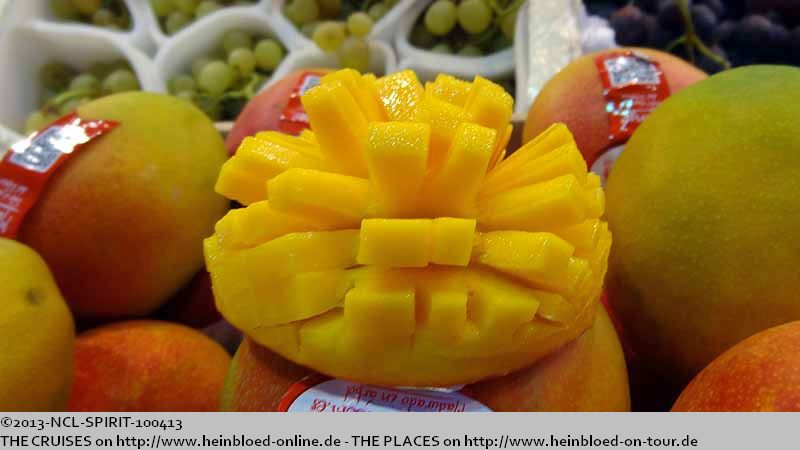 My father wanted to have absolutely some fresh papaya.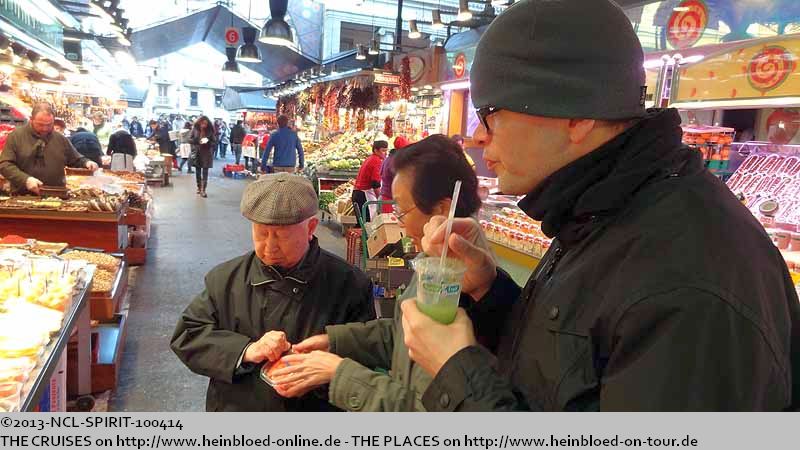 Mein Vater wollte unbedingt auch ganz frische Papaya haben.

Auch Frances und Eddie können sich nicht zurückhalten.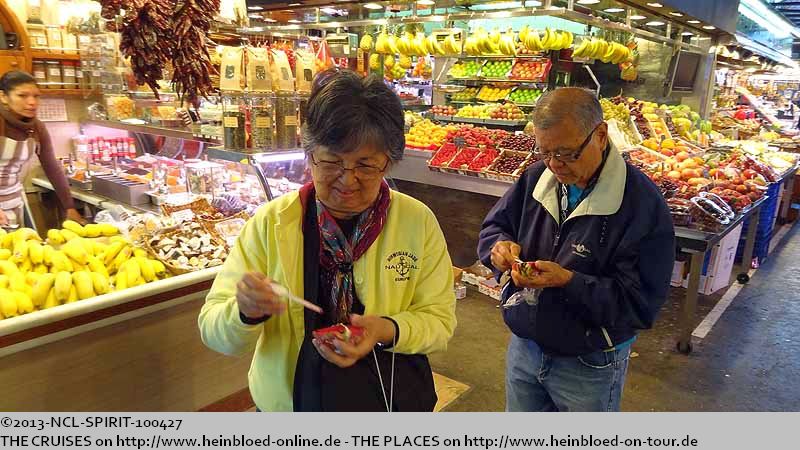 And Frances and Eddie could not stop themselves.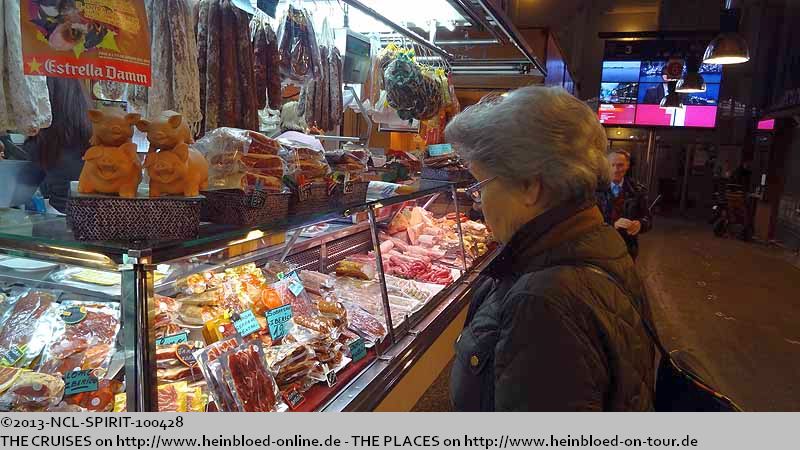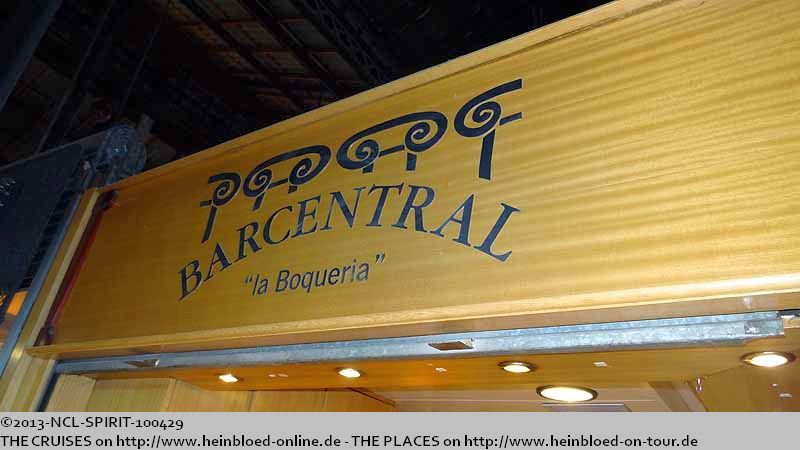 Here at the Bar Central La Boqueria we normally would eat something. But that day we did not have too much time.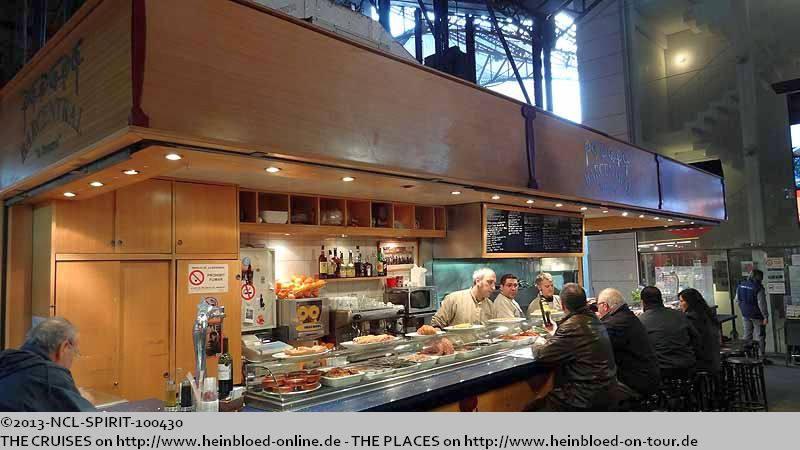 Hier an der
Bar Central La Boqueria
gehen wir normalerweise etwas essen. Aber heute haben wir nicht so viel Zeit.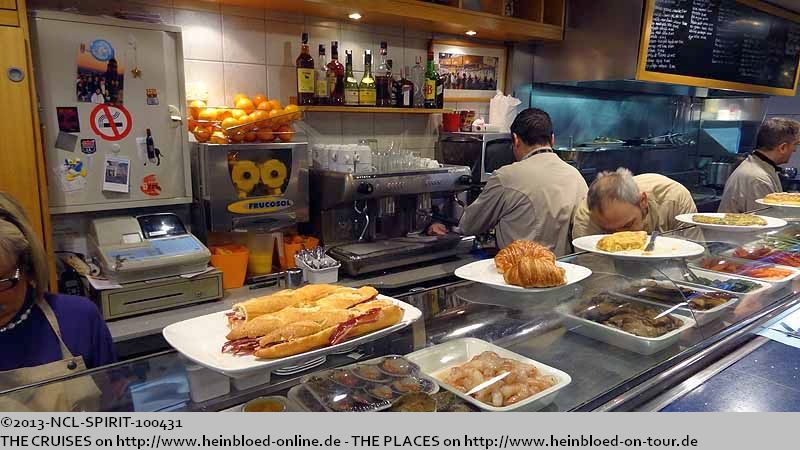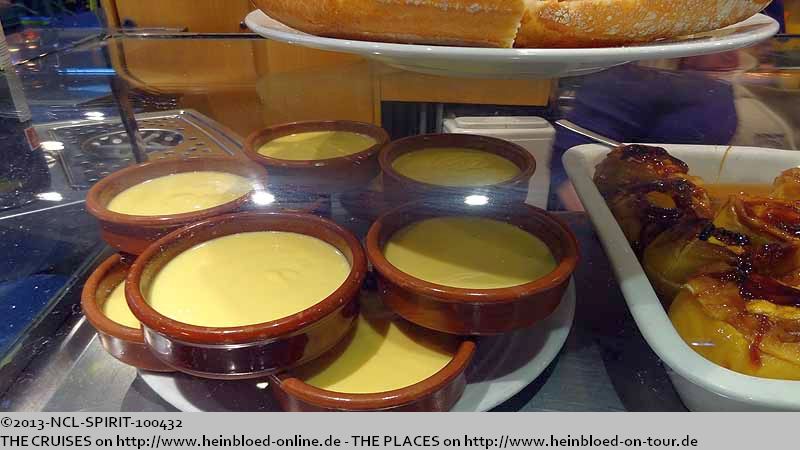 So trinken wir bloß Kaffee... (und ein bisschen mehr...)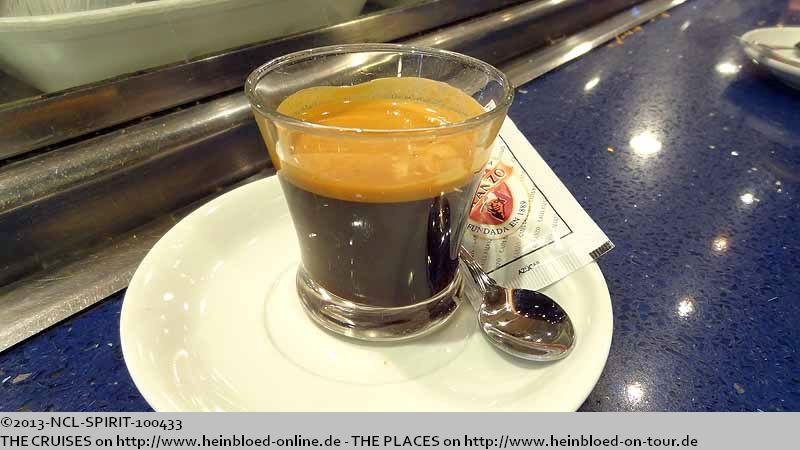 So we only have some coffee... (and some more...)

(or some less...)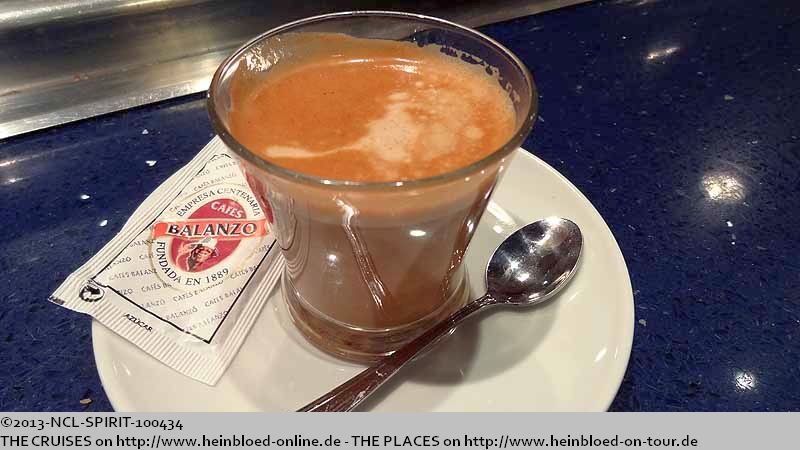 (oder auch weniger...)

A juice made of dragonfruit and coconut I need to try.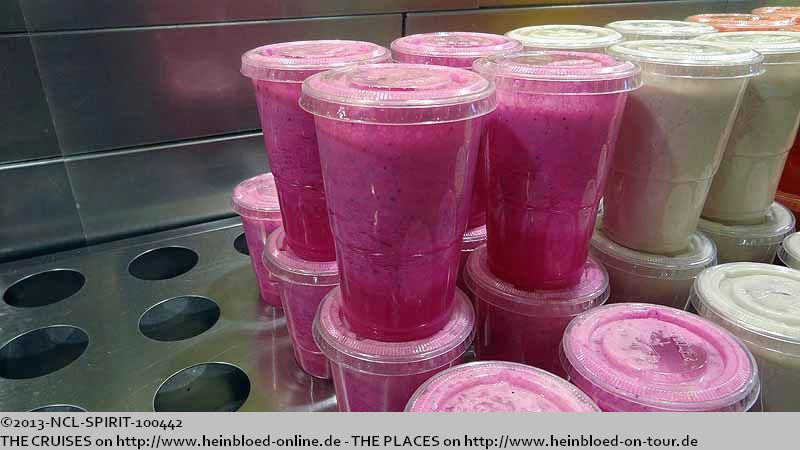 Einen Saft aus Pittahaya und Kokos musste ich natürlich probieren.
Brunos Eltern kaufen ein paar Pralinen.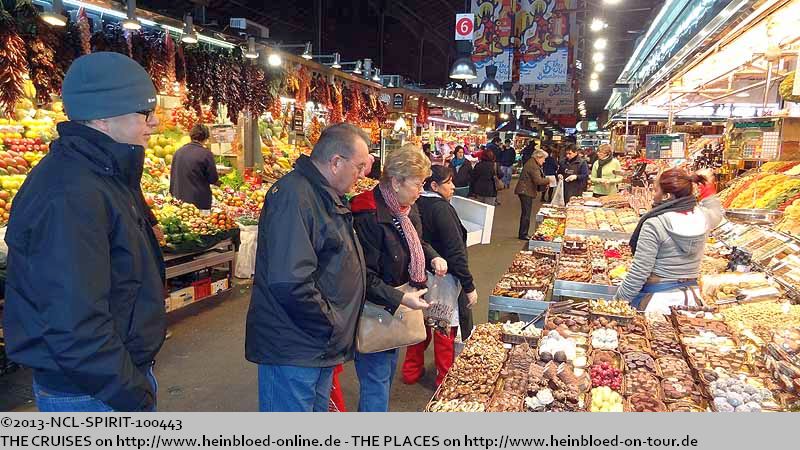 Bruno's parents bought some chocolate.

And Katie bought some pistachio for Charly.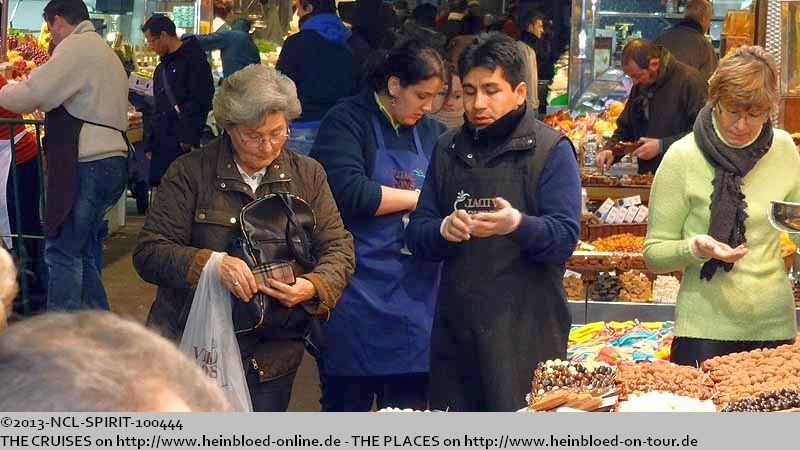 Und Käthe ein paar Pistazien für Karl-Heinz.
Ich kaufe zumindest den Aufschnitt für heute Abend.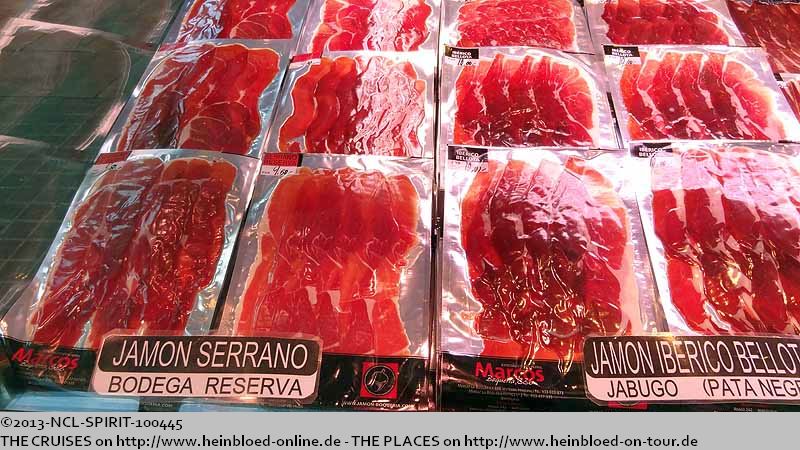 So I bought at least some cold-cut for my dinner.

Just in the center of La Rambla.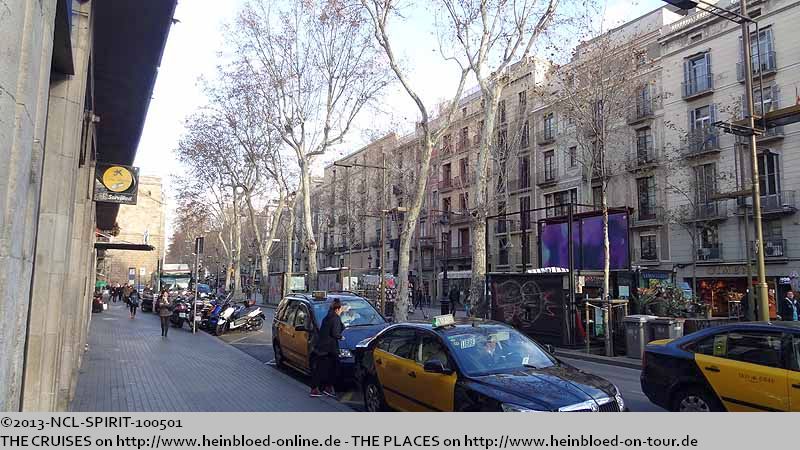 Mitten in La Rambla.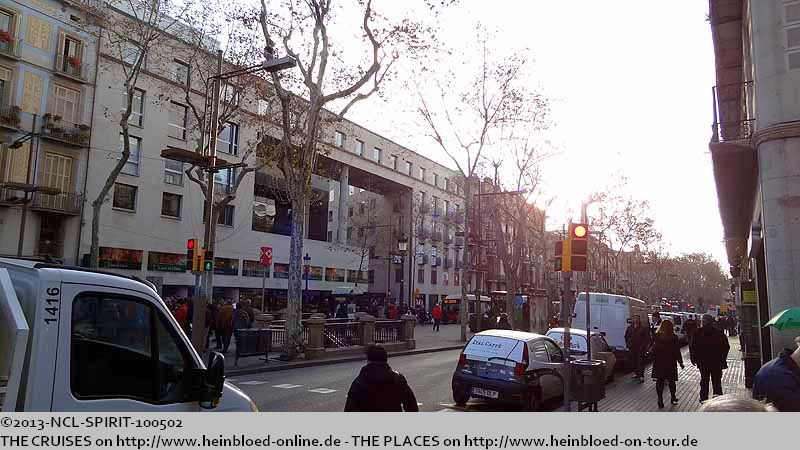 As Bruno's parents need to go to Terminal 2 they need to say good-bye to us now.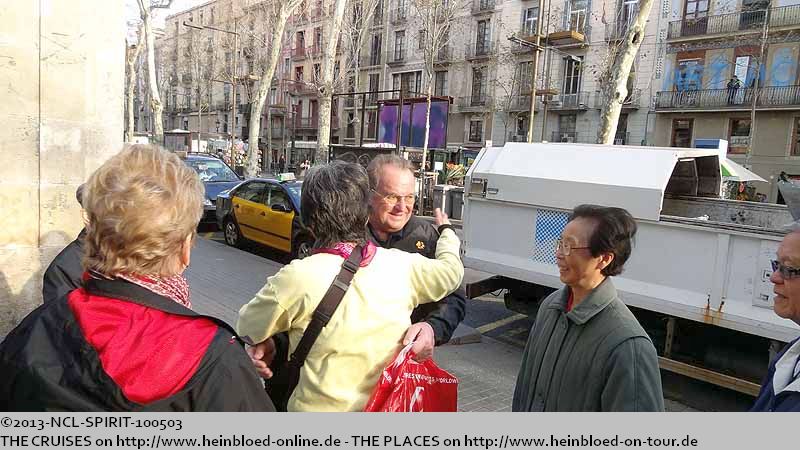 Da Brunos Eltern zum Terminal 2 müssen, verabschieden sie sich jetzt schon.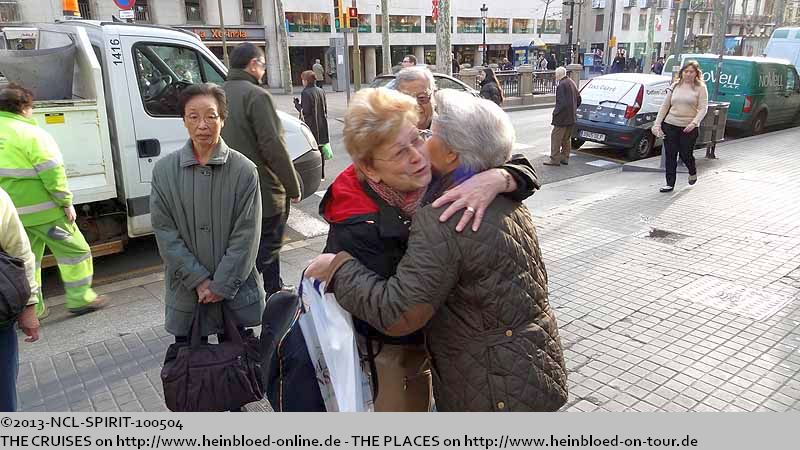 As Bruno should help his parents with the check-in he need also to say good-bye to Frances and Eddie.

Da Bruno seine Eltern zum Check-in begleitet, muss er sich auch von Frances und Eddie verabschieden.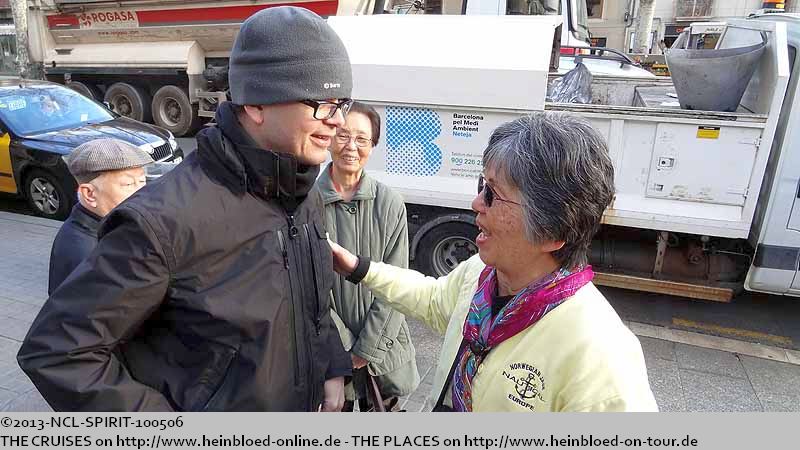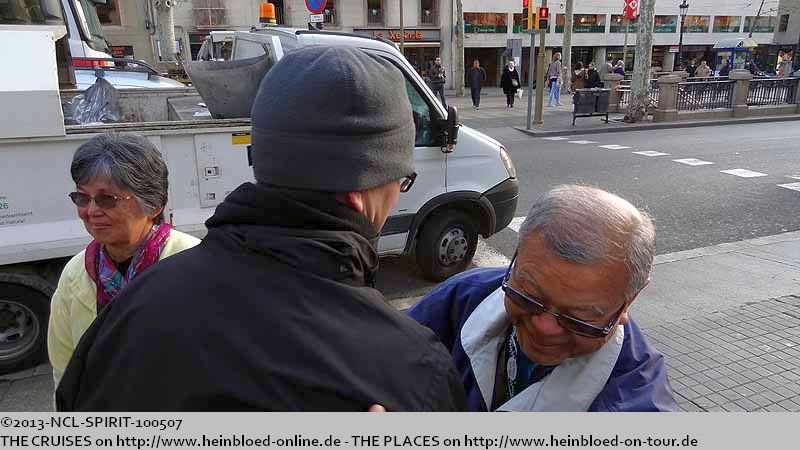 Am Flughafen checken wir meine Eltern und Frances und Eddie am Star Alliance Gold Schalter ein. Für Frances und Eddie versucht Lufthansa einen Flug über Frankfurt zu buchen, aber das klappt nicht. Denn München ist wegen Schnee zu. Die Maschinen wird verspätet kommen und es wird knapp mit dem Anschlussflug.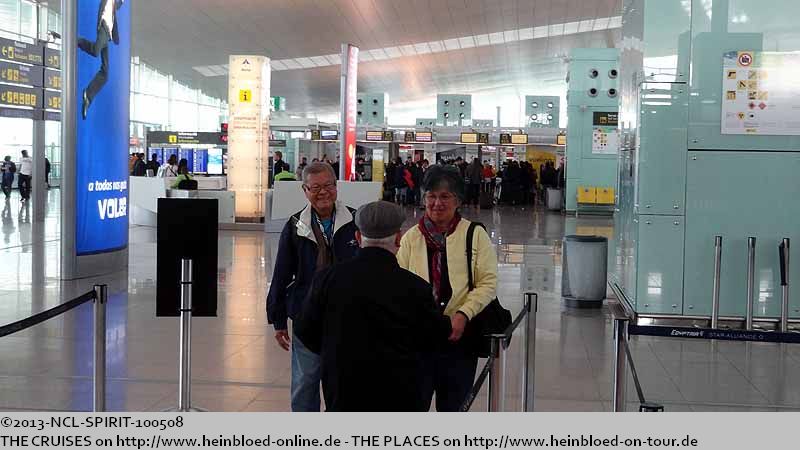 At the airport we checked in my parents and Frances and Eddie at the Star Alliance Gold counter. For Frances and Eddie Lufthansa tried to get a flight via Frankfurt but it did not work. But Munich was closed due to snow. The flight was late and it would be very tight with the connecting flight.

So I said good-bye from my parents and from Frances and Eddie. My parents were the only one who arrived on time at home. Frances and Eddie had luck: their flight to Munich left about 2 hours late but their flight from Munich to Los Angeles was 3 hours late. So they arrived the same day home. Christian had unluck and had to stay overnight in Munich and Karin made it home.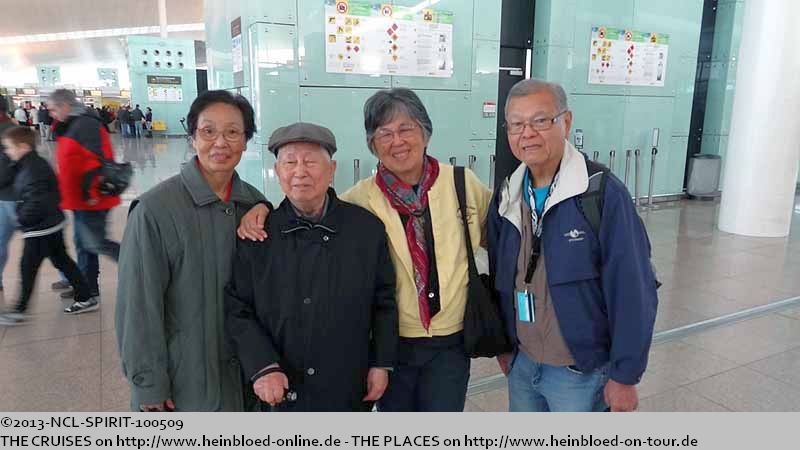 So verabschiede ich mich auch von meinen Eltern und von Frances und Eddie. Meine Eltern kommen als einzige pünktlich nach Hause. Frances und Eddie haben Glück: Ihr Flug nach München geht mit ca. 2 Stunden Verspätung, aber auch ihr Flug von München nach Los Angeles hat ca. 3 Stunden Verspätung. So kommen sie doch noch am gleichen Tag nach Hause. Christian hat wohl Pech und muss über Nacht in München bleiben und Karin schafft es noch nach Hause.