Scroll down for English explanations - alternates with German explanations.

Vom Placa de Sants fahren wir mit der Metro 5. Unser Hotel liegt genau in der Mitte der Metro-Zugänge am Bahnhof Sants oder Placa de Sants. Ist auch vorteilhaft, wenn man Taxi fährt, weil ab Placa de Sants kein Bahnhofszuschlag anfällt. Die Metros fahren hier sehr häufig und man wird sehr gut informiert, wann der nächste Zug kommt. Und vor allem: es ist sehr sauber und gepflegt. Neu sind allerdings Erscheinungen, die wir bislang nicht kannten: wegen der Wirtschaftskrise gibt es in der Metro Bettler, die allerdings sehr gut angezogen und gepflegt erscheinen und ihr Schicksal erzählen.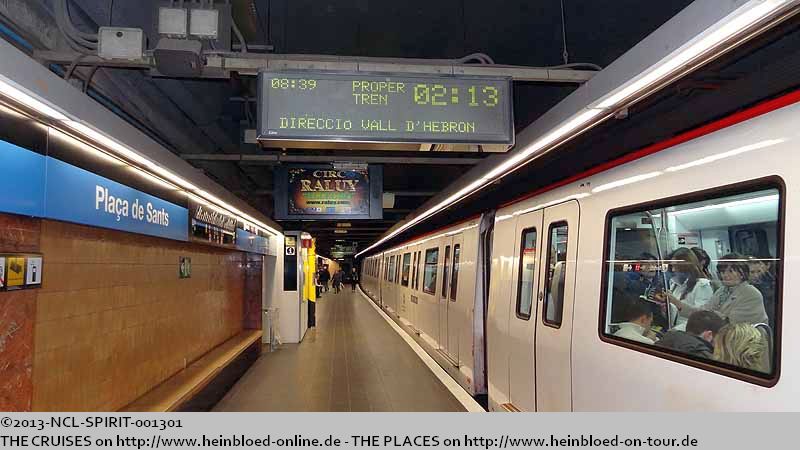 We took Metro 5 from Placa de Sants. It was very advantaged that our hotel was just in the center between Sants Train Station and Placa de Sants. Especially if you need a cab as you must pay a train station surcharge when you get a cab at Placa de Sants. Metros are running frequently and it's well displayed when the next train should leave. A new appearance we did not make so far in the Metro: Due to the bad economy you have solicitors which are clean and proper dressed in the Metro who tell their stories.

On the direct way to Sagrada Familia.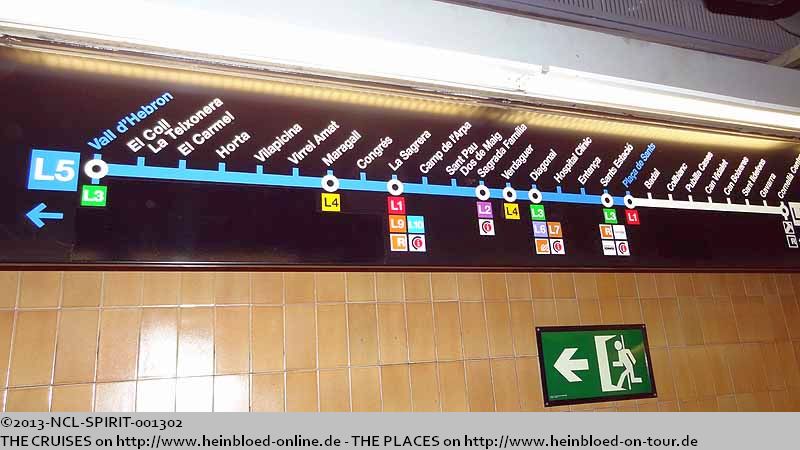 Direkt zur Sagrada Familia.
Allerdings müssen wir aufpassen, an welchem Ausgang wir den Bahnhof verlassen, damit wir den richtigen Eingang für Online-Ticket-Inhaber finden.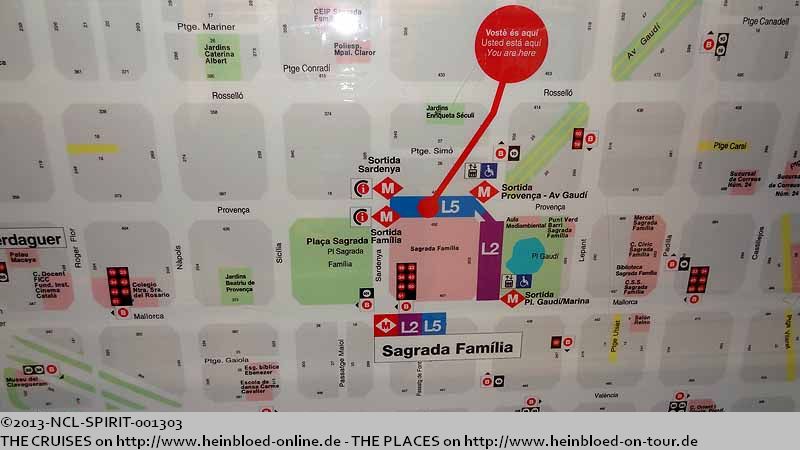 But we need to check on which exit we should leave the Metro station to find the right entrance for visitors with Online-Ticket.

Even the Metro station was worth a visit.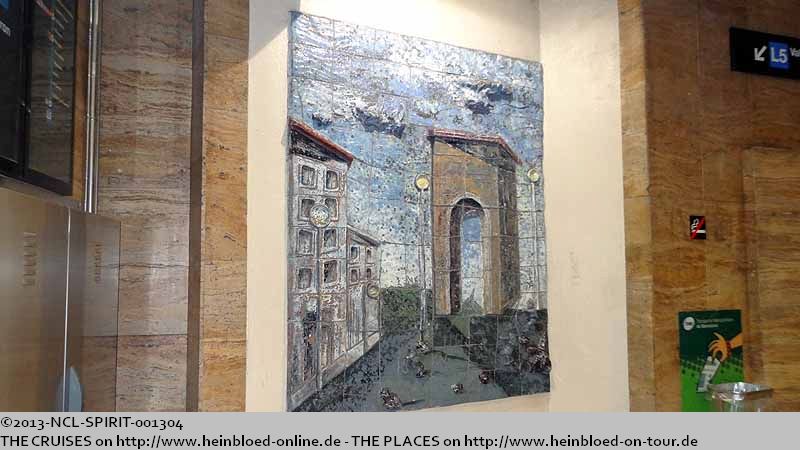 Selbst der Bahnhof ist ein Besuch Wert.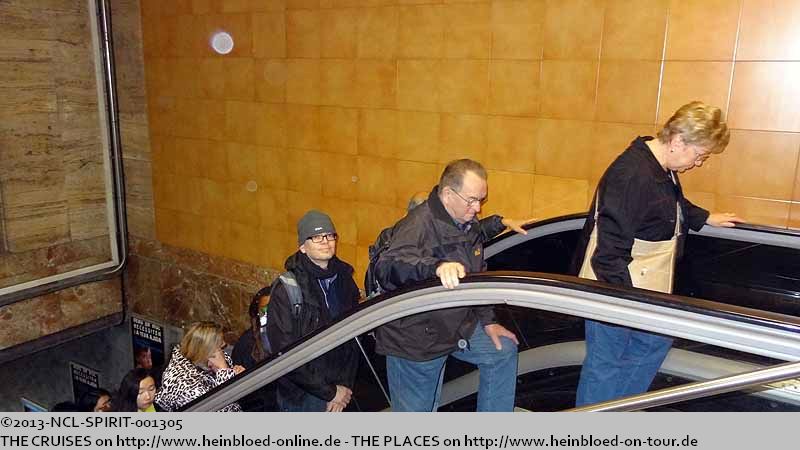 We need to exit to Sardenya.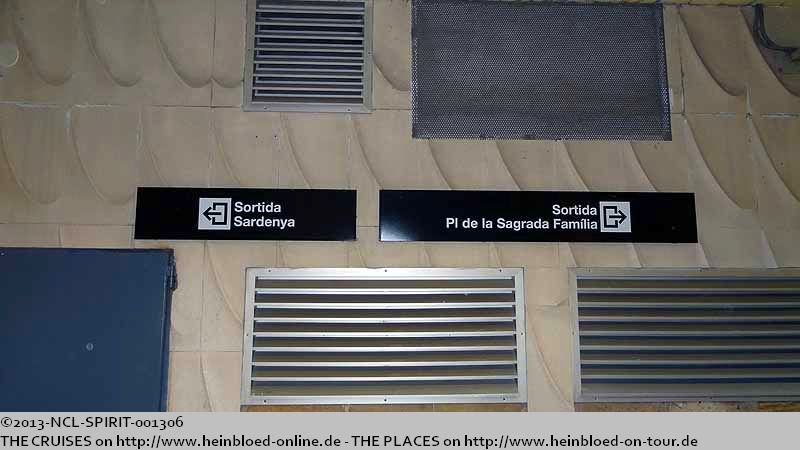 Wir müssen Sardenya raus.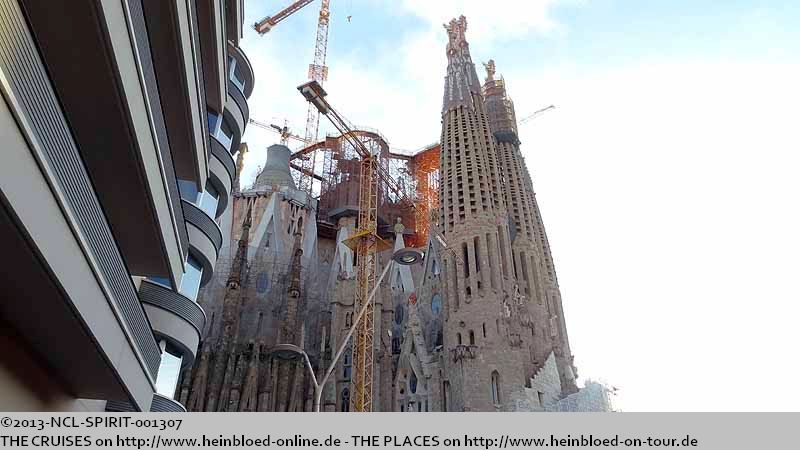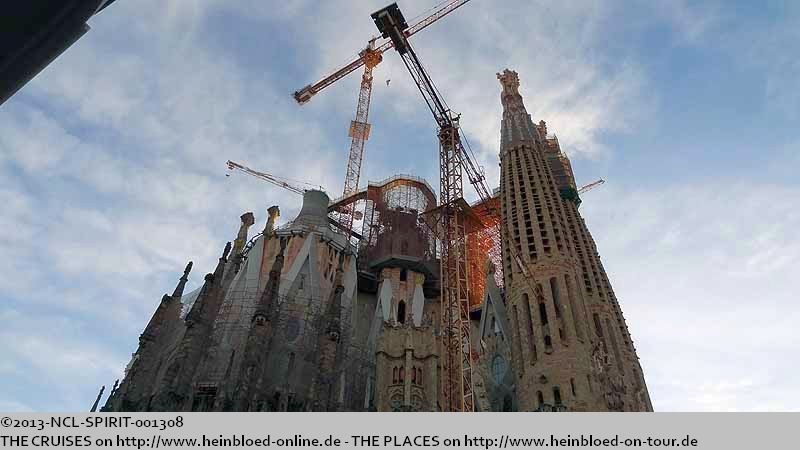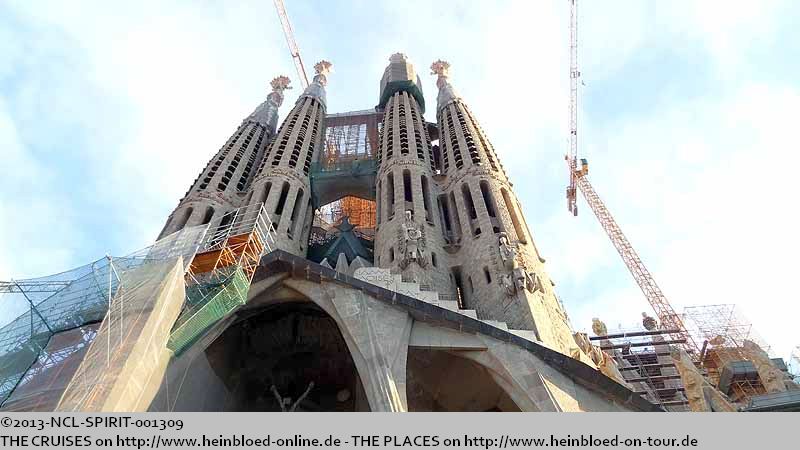 Then you need to find the short queue in the center.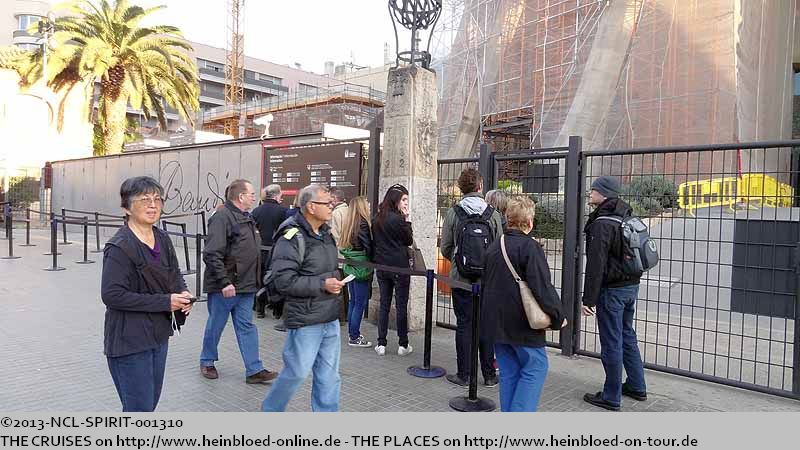 Dort müssen wir zur mittleren kurzen Schlange.
Die andere lange Schlange, die kurz vor 09.00 Uhr bis um die Ecke geht, ist für diejenigen, die vorher nicht gebucht haben.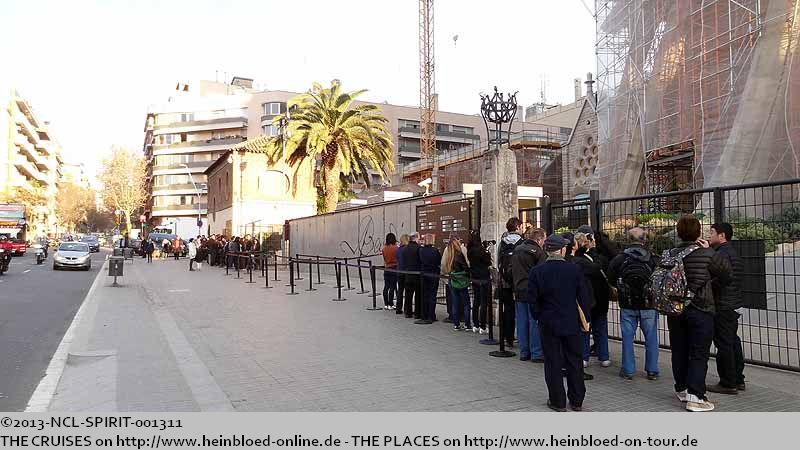 The other long queue which went around the street corner right before 09.00 hrs was dedicated for walk-ins.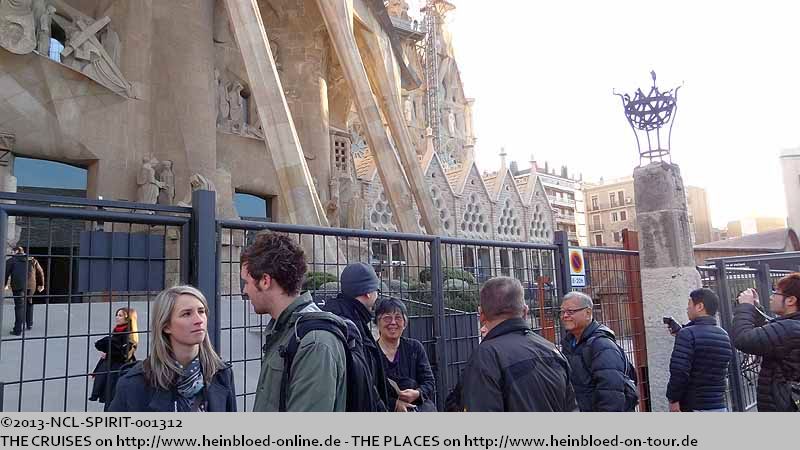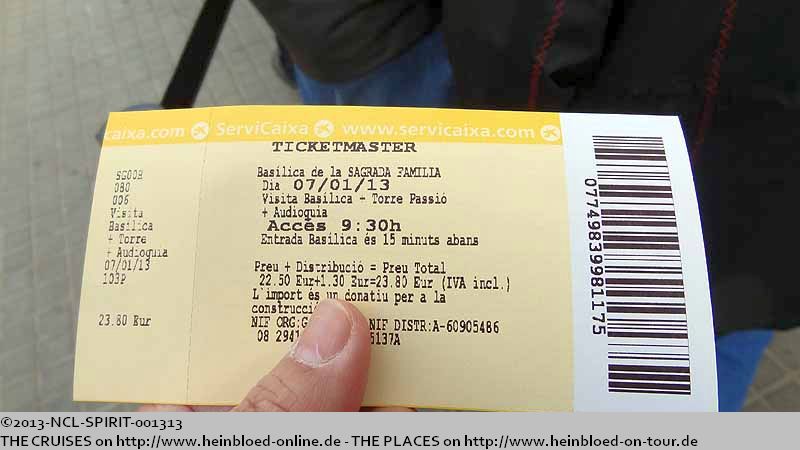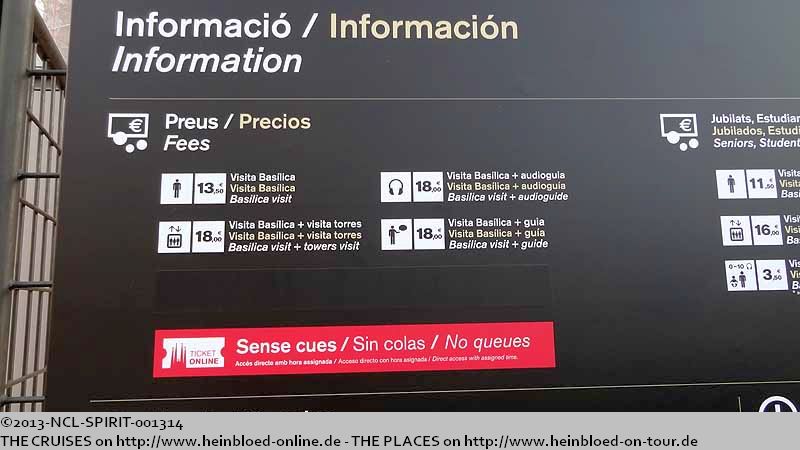 Ist wie gesagt, ganz praktisch.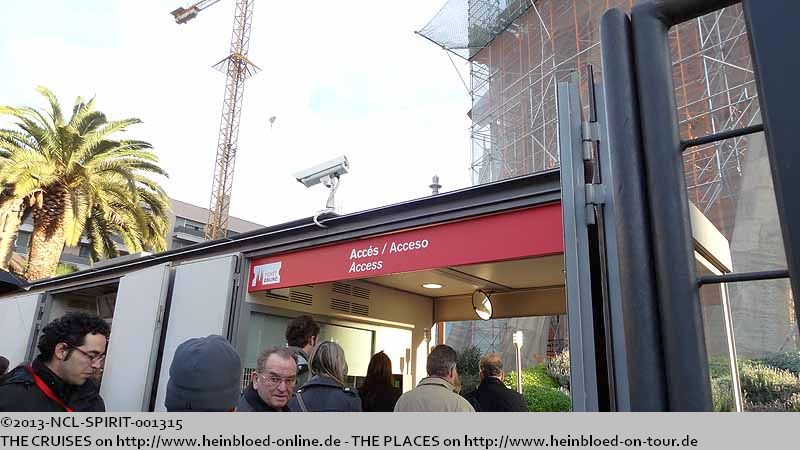 As said it was very easy.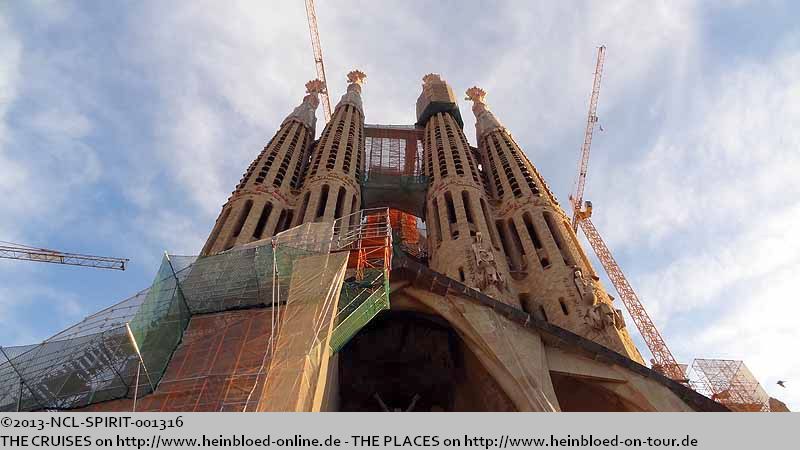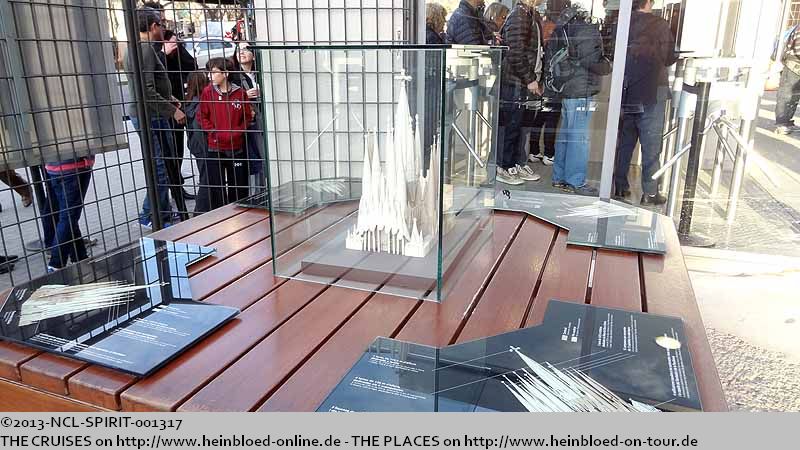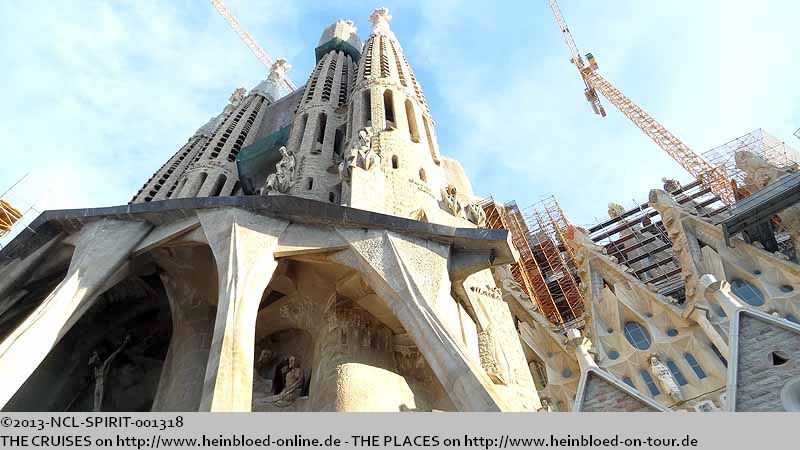 Wir haben mit Audio-Guide und Turmfahrt gebucht.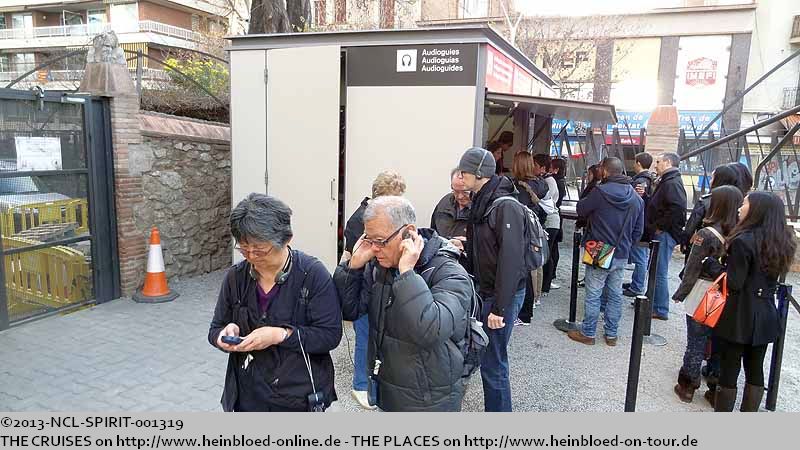 We booked incl. audio-guide and tour visit.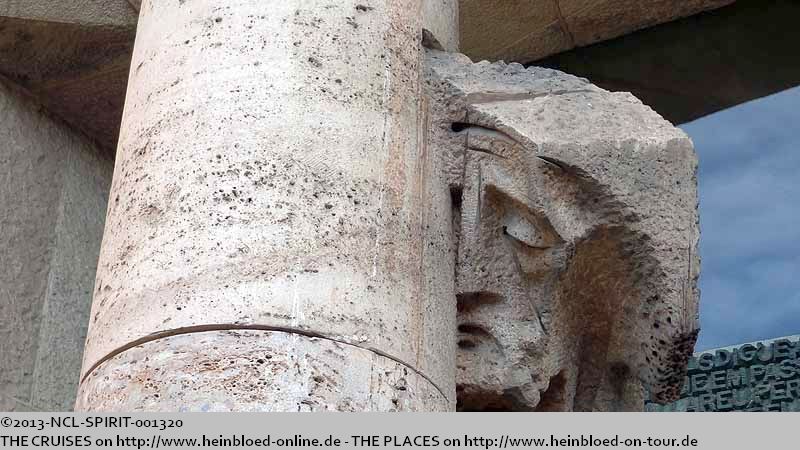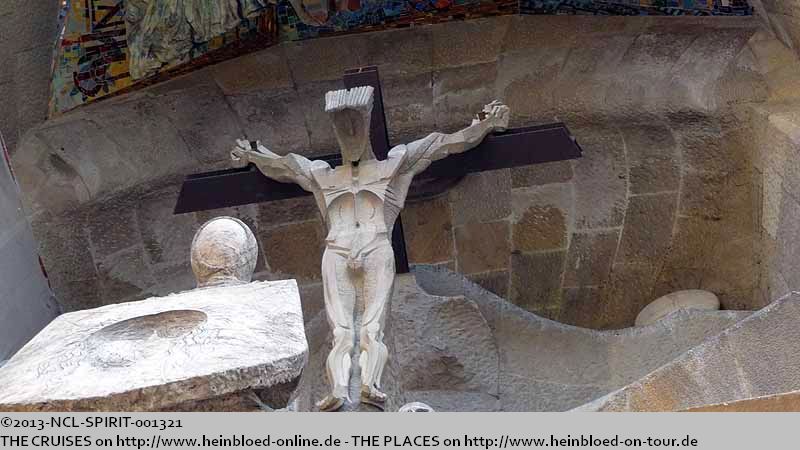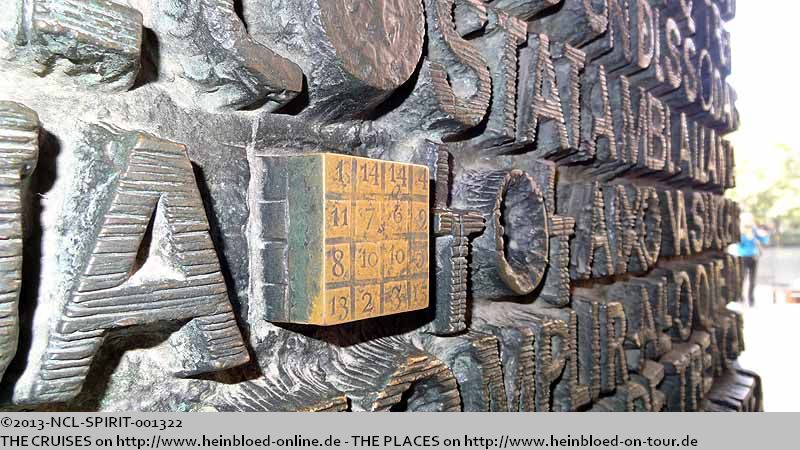 Die Turmfahrt (Passio-Turm 75 m) muss man vorausbuchen. Die früheste Fahrt, die wir buchen konnten, war 09.30 Uhr, was sehr praktisch war. Ich verzichte darauf, da ich schon mal oben war. 2009 musste man sich erneut anstellen und bar nochmals zahlen.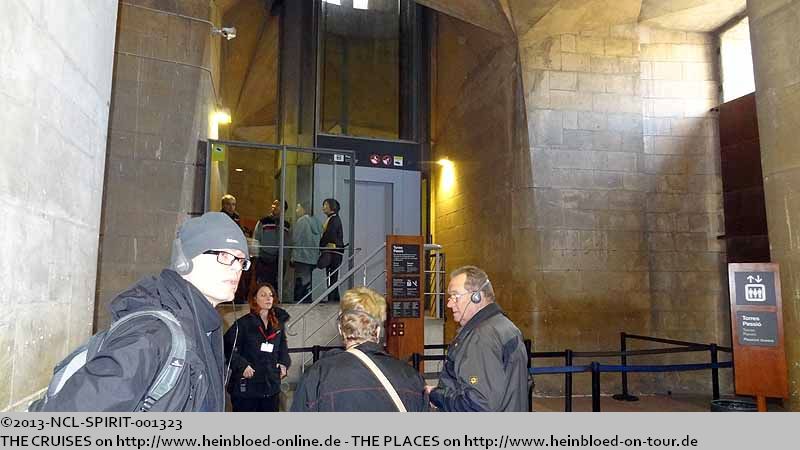 You need to prebook the tower visit (Passio-Tower 246 ft.). The earliest visit we could book was 09.30 hrs what was very good. I did not go again as I was there up before. In 2009 you need to queue up again for the tower visit and pay here extra.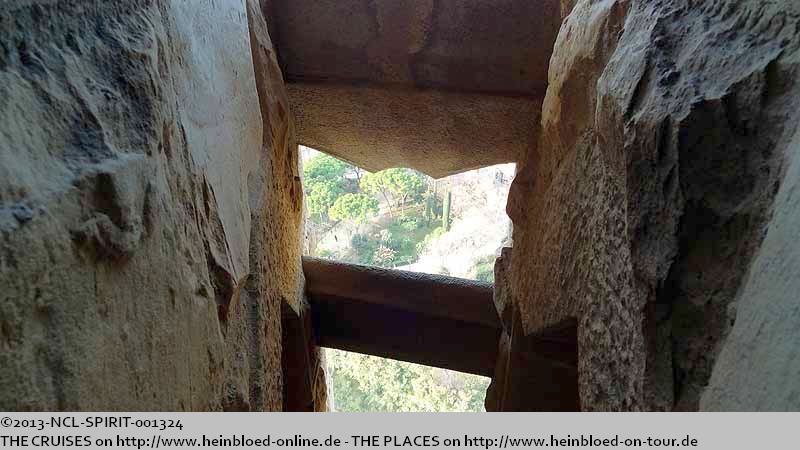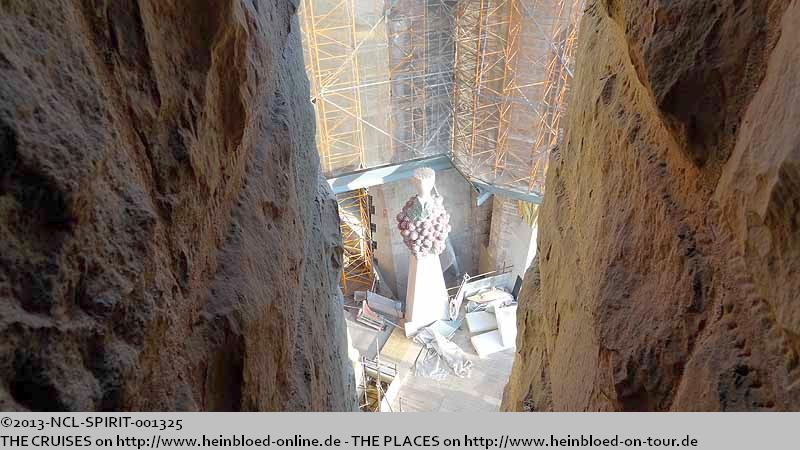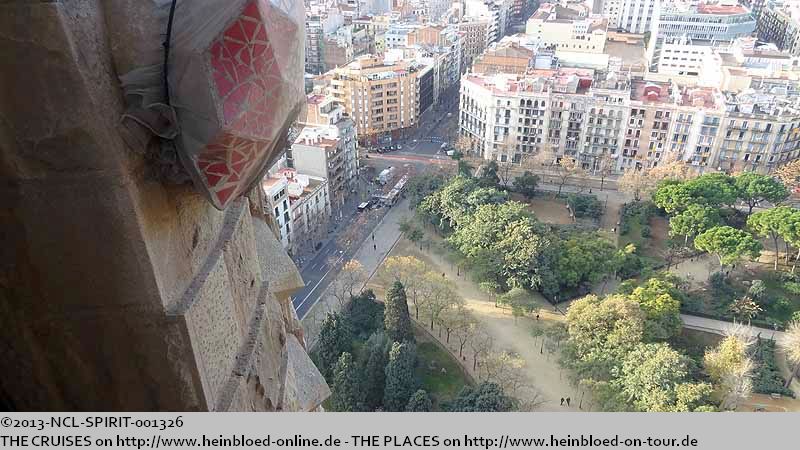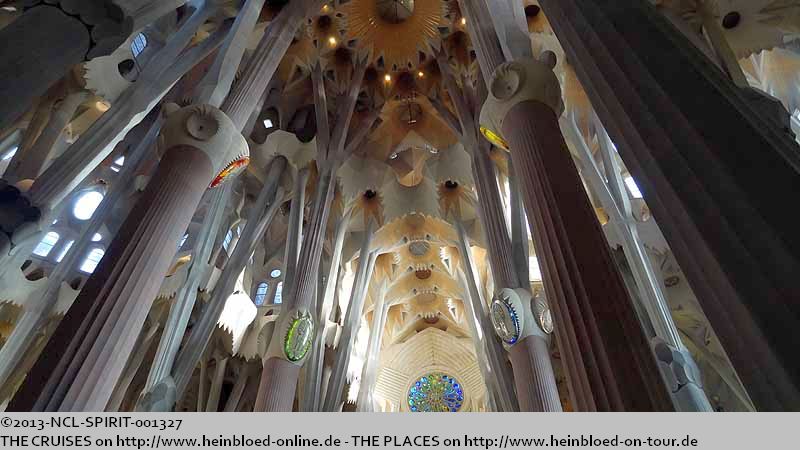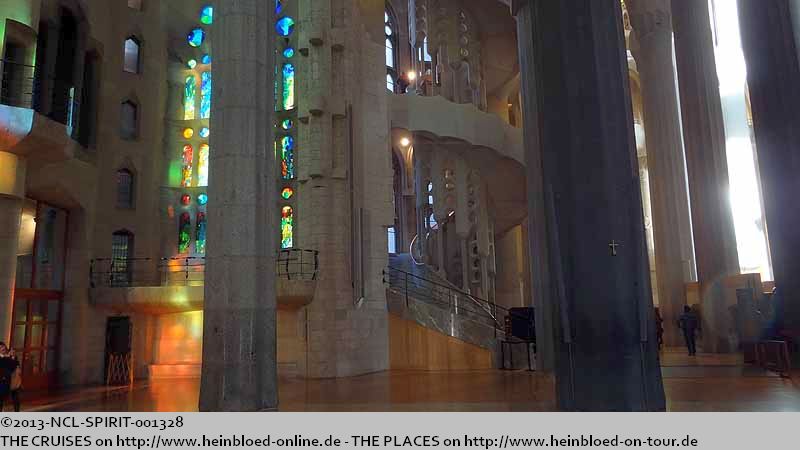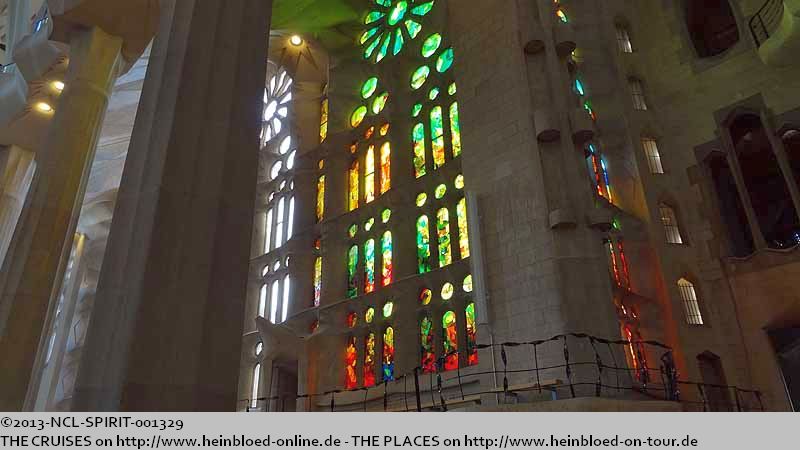 I waited and was looking forward to sit here in the central nave. In 2009 everything was blocked due to contruction works.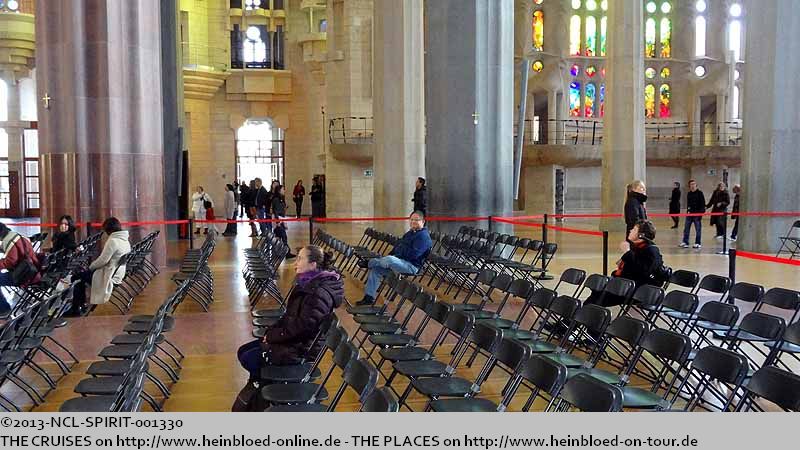 Ich warte und freue mich, dass ich hier im Mittelschiff sitzen kann. Denn 2009 war hier alles für Bauarbeiten abgesperrt.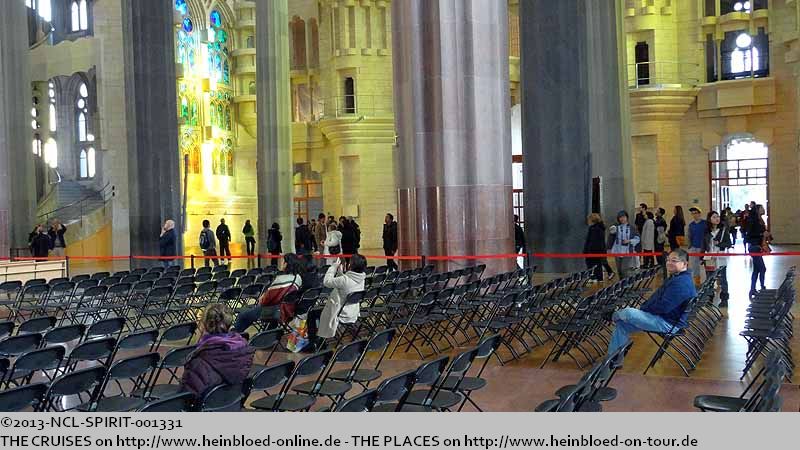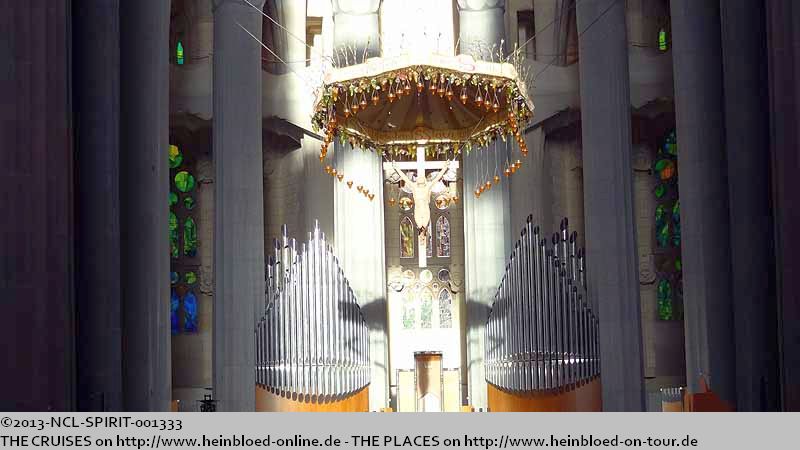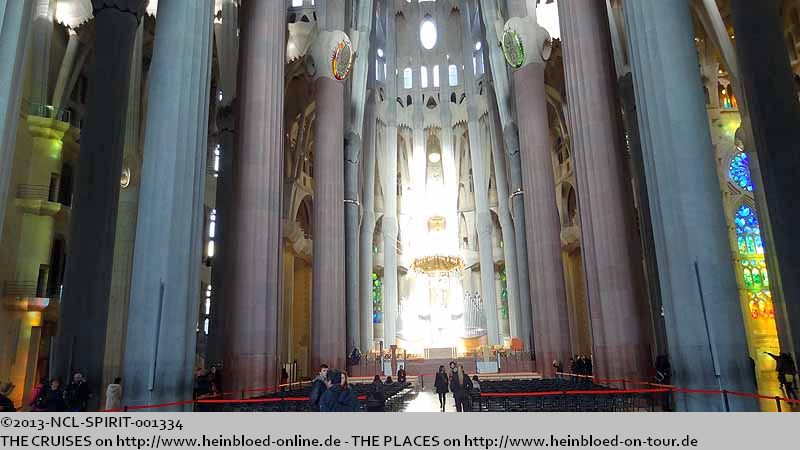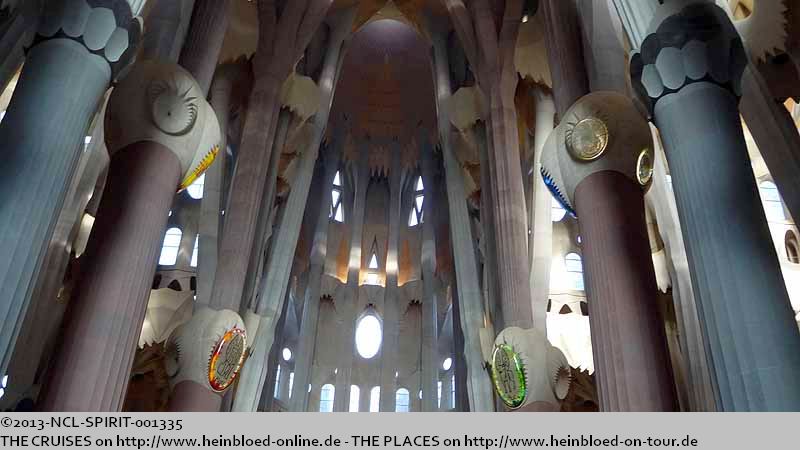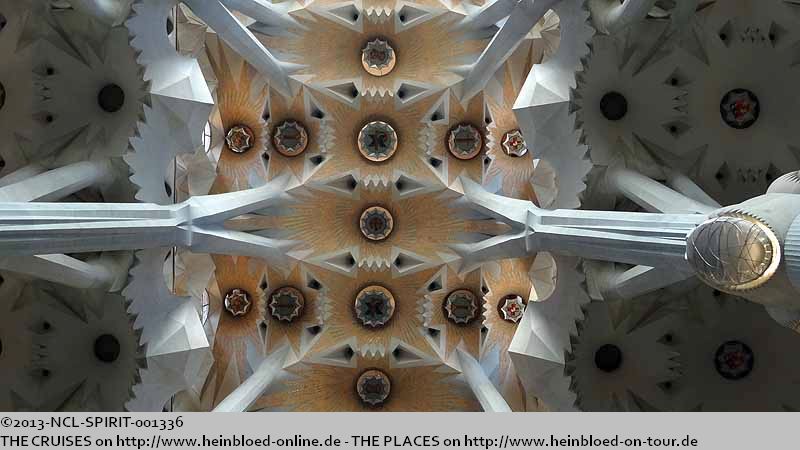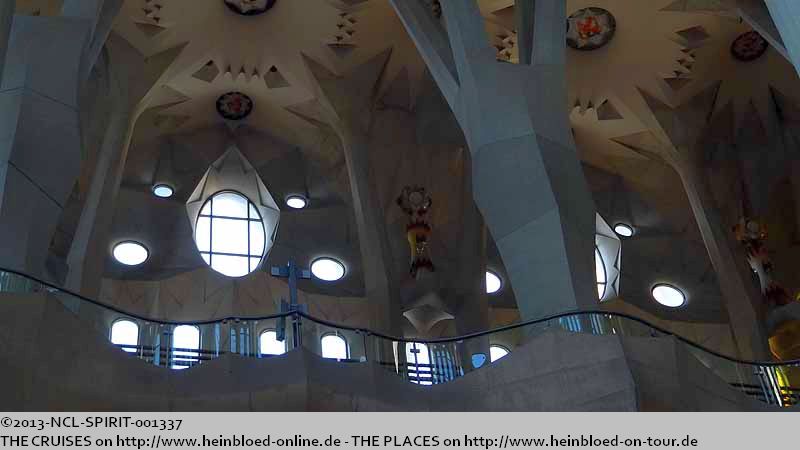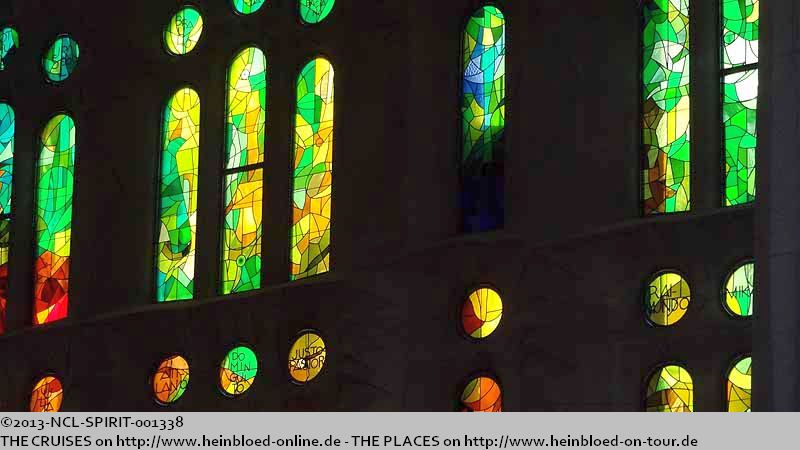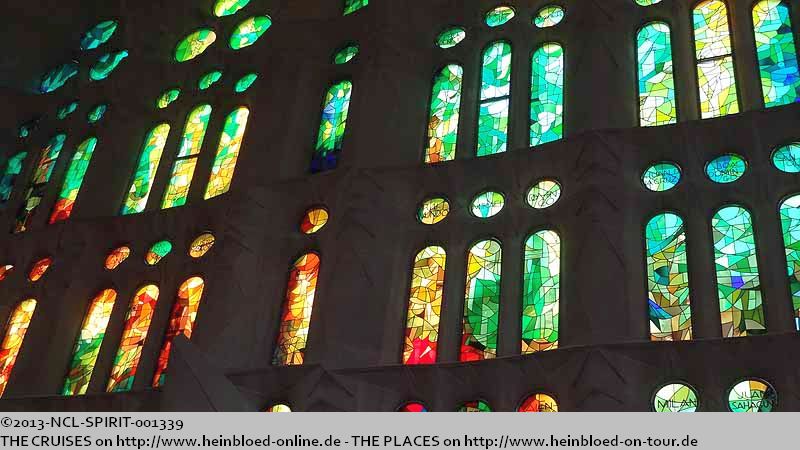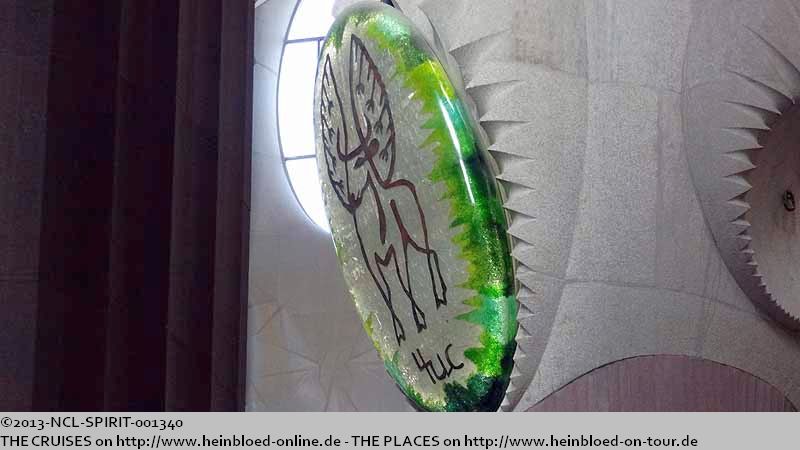 Es gab vieles zu entdecken... Widder...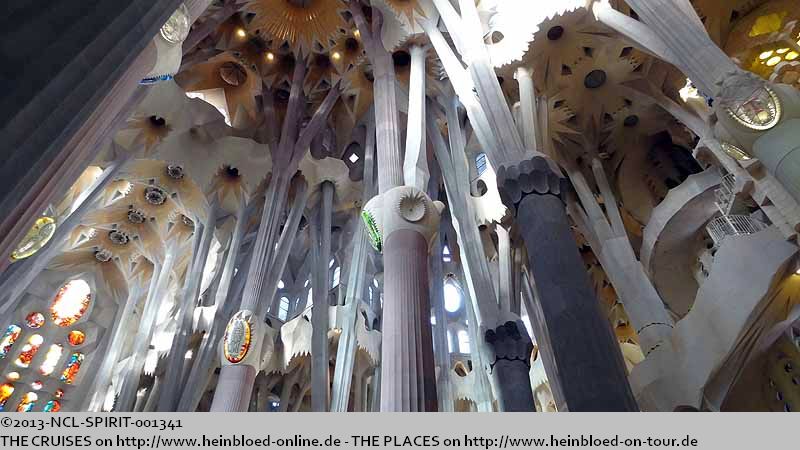 You can also book another tower which is located at the exit: Naixement - 180 ft)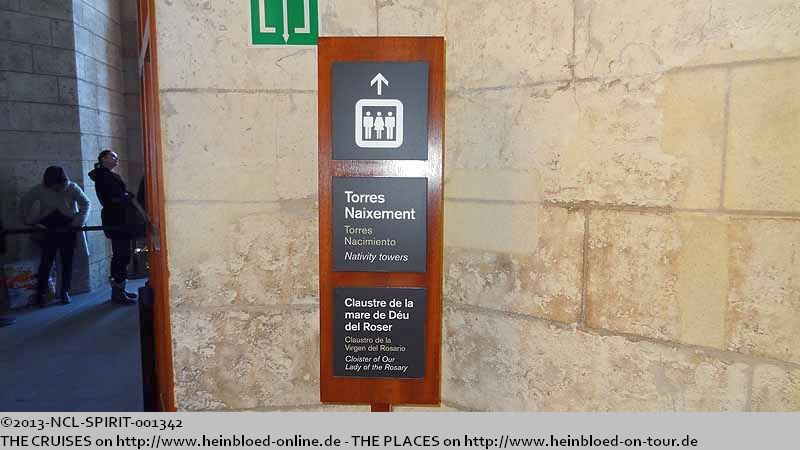 Das ist der andere Turm, den man buchen kann: Naixement - 55 m. Am Ausgang.
Man kann heute auch schön in die Krypta runtergucken. Da kamen wir damals 2009 nicht hin.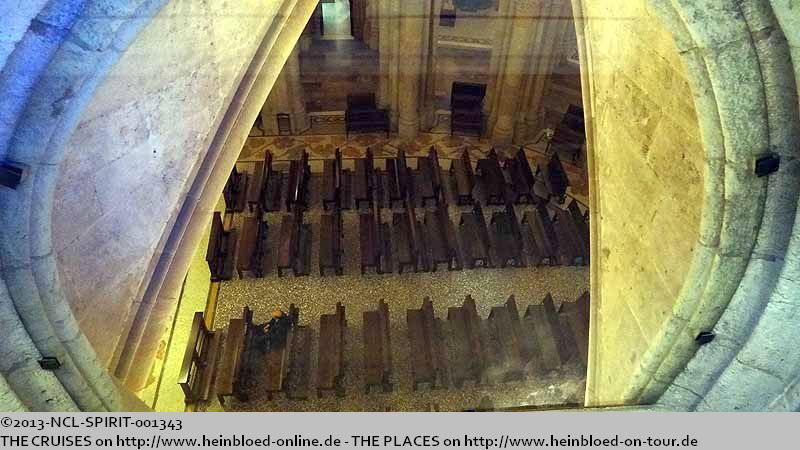 Now we could have also a view to the crypt. In 2009 we had no access to this place.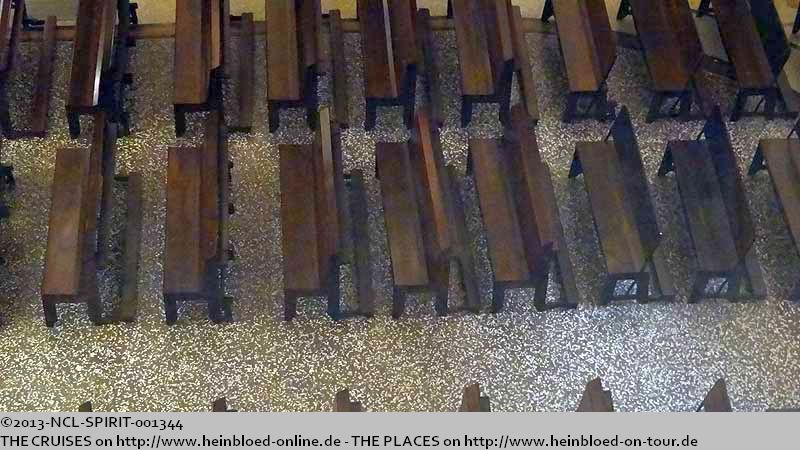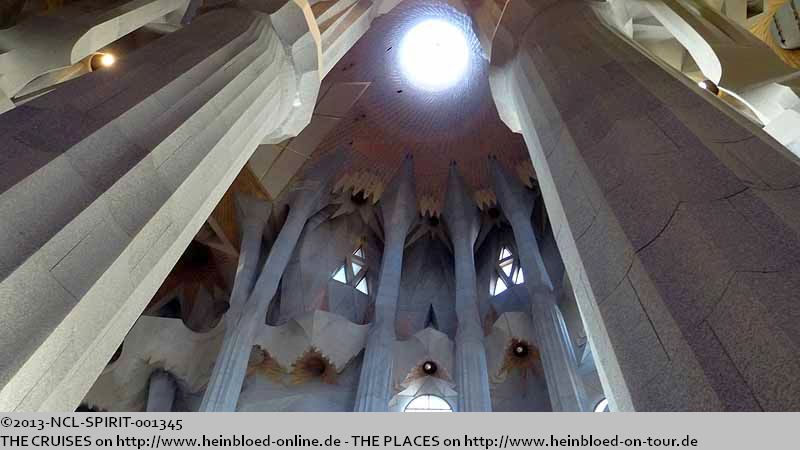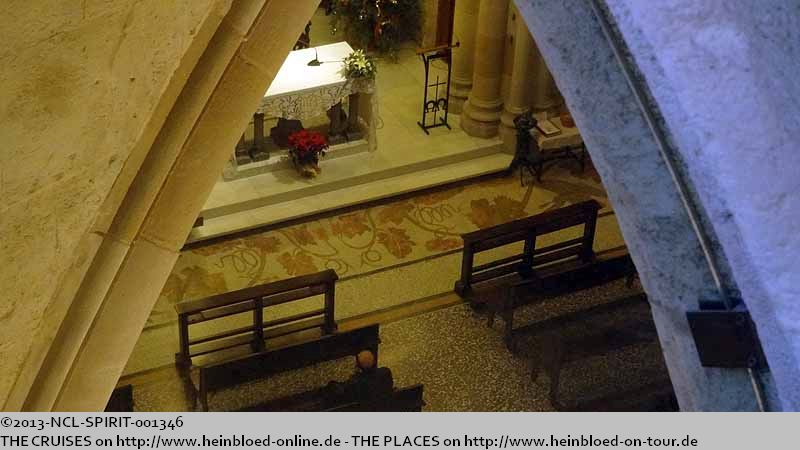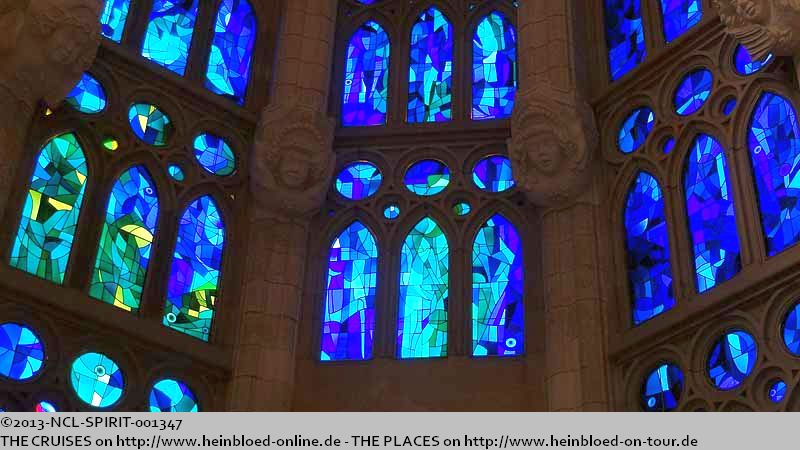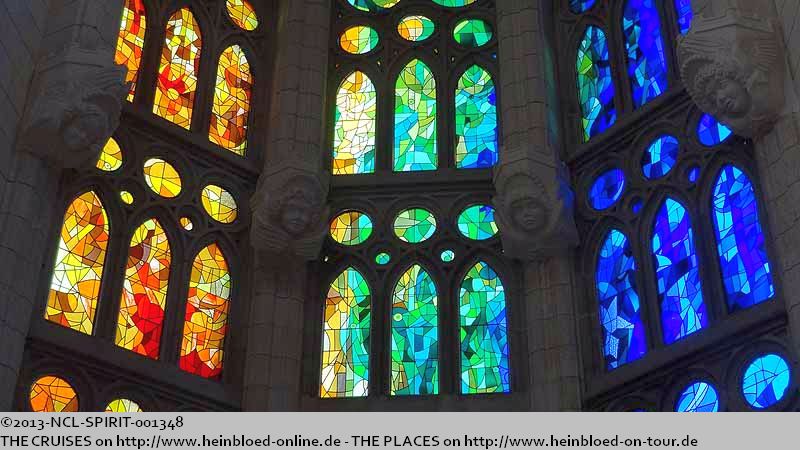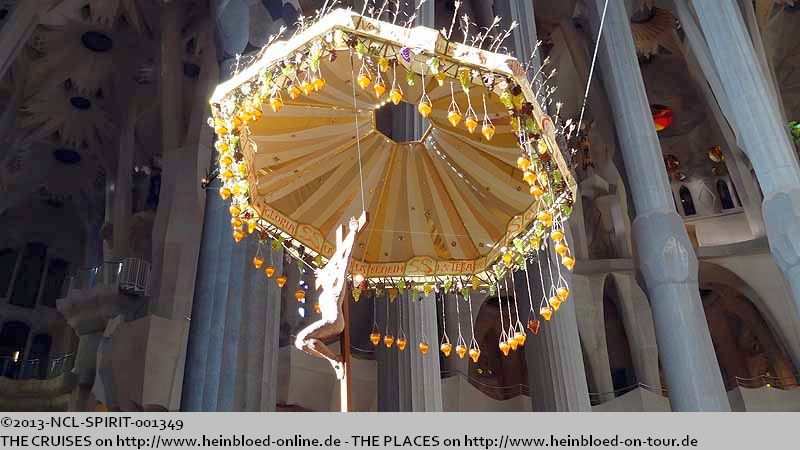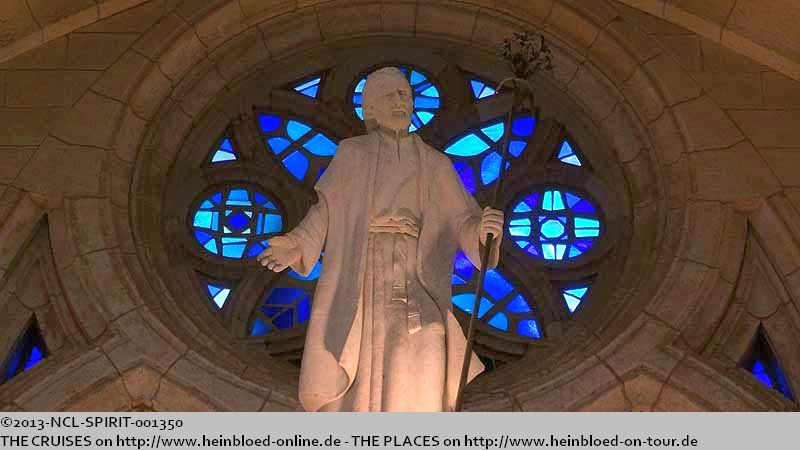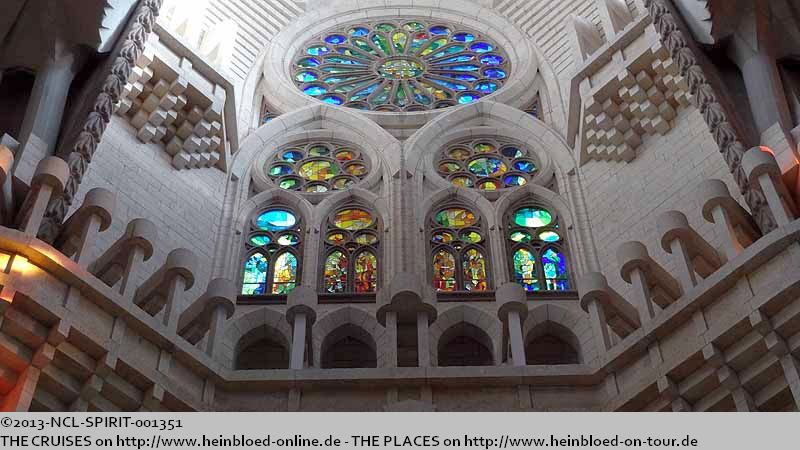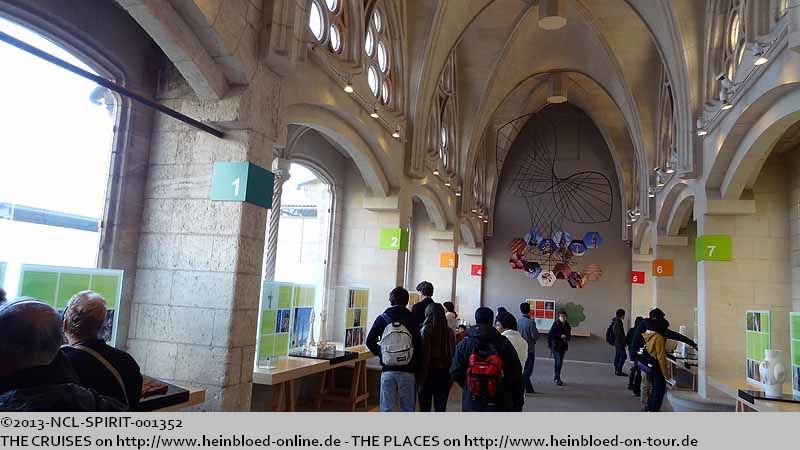 Sehr schön ist auch die Ausstellung am Ausgang über die Hintergründe der Formen, die Gaudi ausgewählt hat.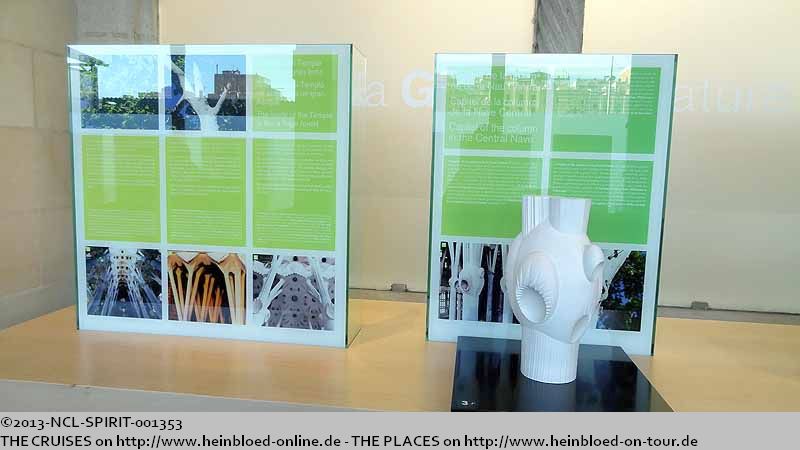 Very nice is the small exhibition at the exit on the background of all forms and shaps which Gaudi choosed.

Glad to see the vending machines are now outside the church and not like 2009 in the church.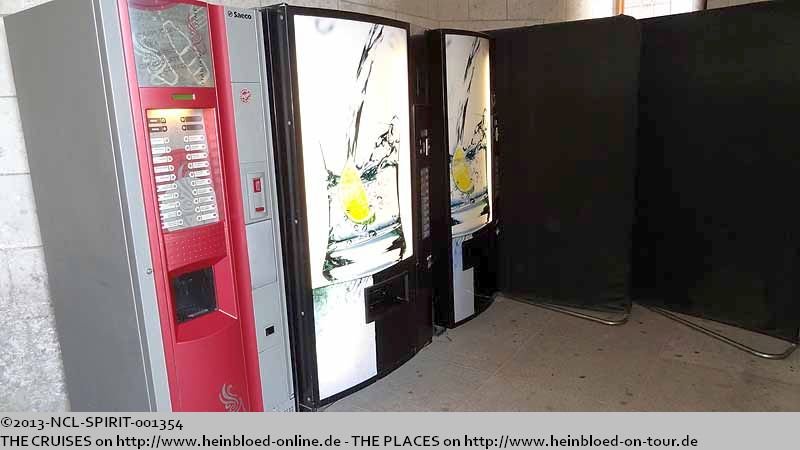 Die Getränkeautomaten stehen jetzt wieder außen und nicht mitten in der Kirche wie damals 2009.