Scroll down for English explanations - alternates with German explanations.

Wir hatten einen Mini-Bus für 15 Personen mit
Bendix-Tours
mit zweisprachiger Fremdenführerin bestellt. Gekommen ist dann ein etwas sehr großzügiger Bus für 15 Personen... jeder von uns hatte drei Sitze für sich... und ein sehr guter Busfahrer Mauricio und unsere charmante Fremdenführerin Sofia.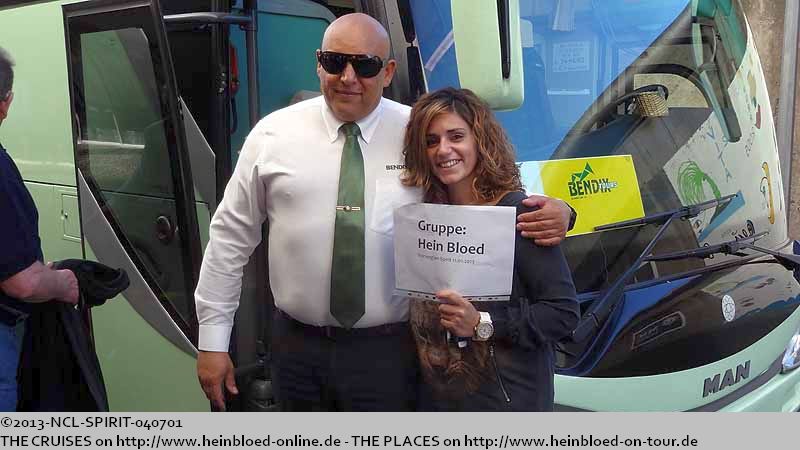 We booked a mini-bus for 15 persons with Bendix-Tours and a bi-lingual tour guide. We then got a generous bus for 15 persons... but each of us had three seats for himself... a very good driver Mauricio and our charming tour guide Sofia.

We used 2009 Bendix-Tours before when we were here on MSC FANTASIA. Then it was one of my very first private tours which I booked myself. Nowadays I know to ask the right questions and know how to create a tour that I like it and to make my group happy.

Wir hatten Bendix-Tours schon 2009 genutzt, als wir mit der MSC FANTASIA hier waren. Damals war es einer der ersten privaten Touren, die ich organisiert habe. Mitlerweile stelle ich die richtigen Fragen und weiss, wie ich die Tour so gestalte, wie ich sie am liebsten habe, um meine Gruppe glücklich zu machen.
Sofia war sehr gut: Sprachenwechsel ging sehr gut, so dass niemand Zeit hatte, sich zwischen den Ansagen zu "langweilen". Außerdem ging sie sehr auf die Bedürfnisse der Gruppe ein, ohne dass ich fragen musste, und wusste genau, worauf sie hinweisen musste.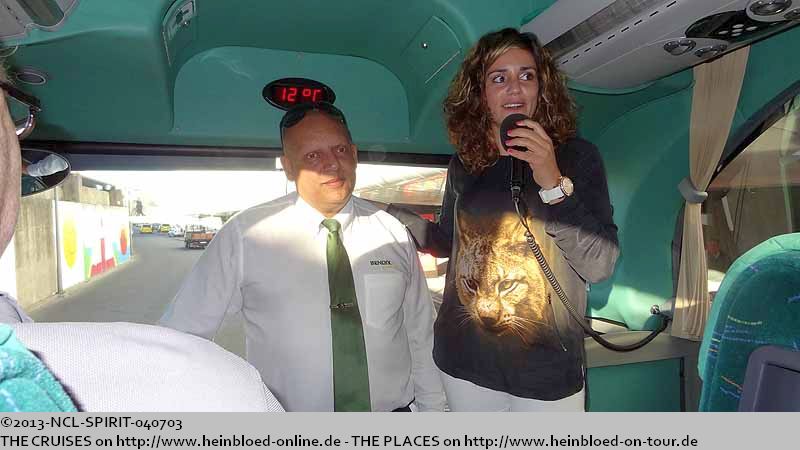 Sofia was very good: change of language went so quickly that none of us had time to be "bored" between the announcements. And she knew very well the need of the group without the need to ask as she gave all information all of us were interested to know.

Our ship was well visible from the city center.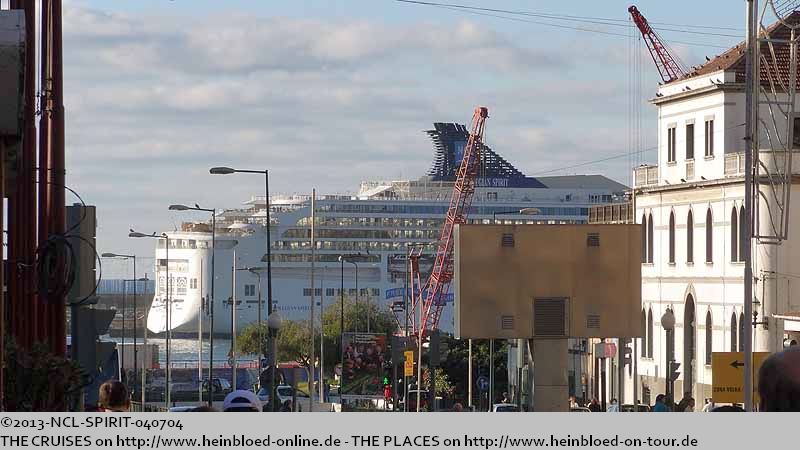 Unser Schiff ist vom Zemtrum aus gut zu sehen.
Da wir 2009 erst nachmittags kamen, war die Fischmarkthalle bereits leer. Deswegen bat ich dieses Mal darum, dass das dieses Mal der 1. Punkt der Tour die Markthalle sein sollte.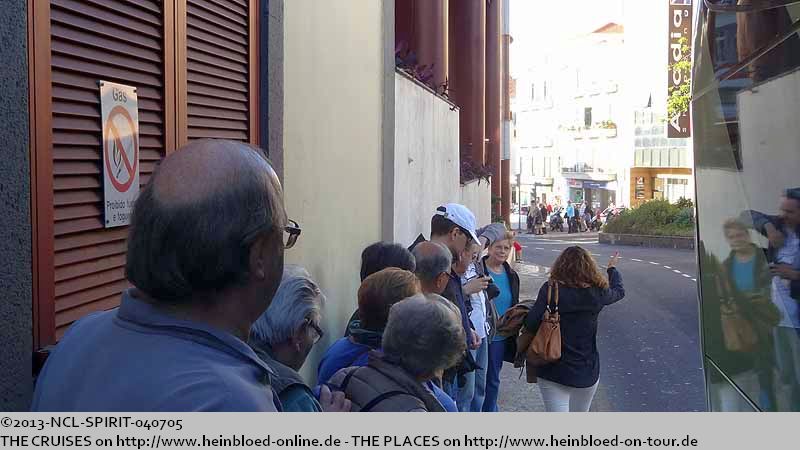 As we came in 2009 in the afternoon the fish market was already cleared. So that time I asked to see the market hall as first point of the tour.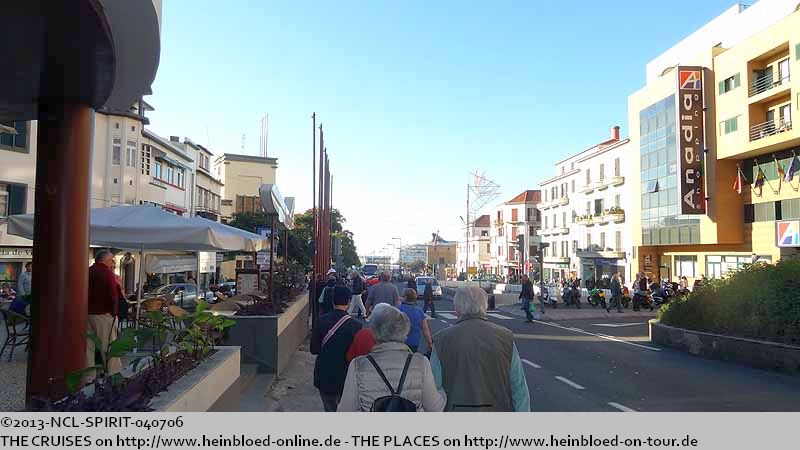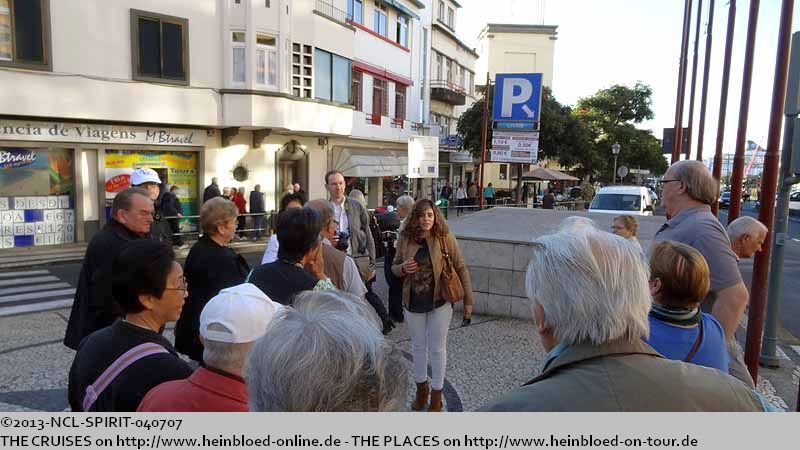 In front of the market hall Sofia explained everything to us and set a meeting point just in case we get lost.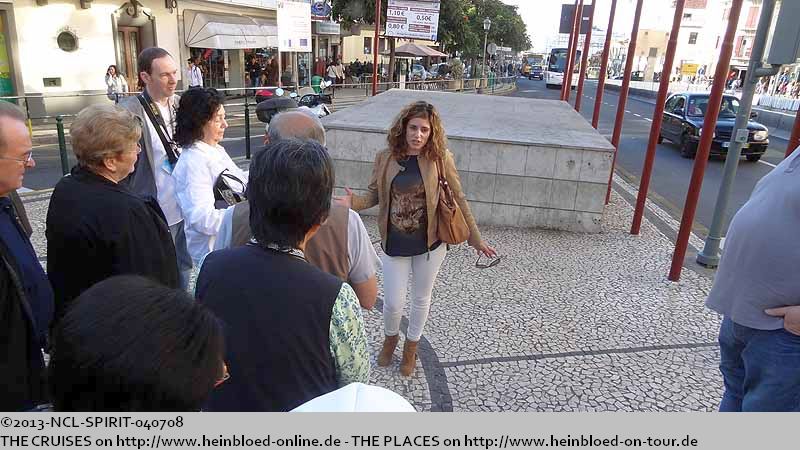 Vor der Markthalle hat uns Sofia zunächst alles erklärt und einen Sammelpunkt festgelegt, für den Fall, dass wir uns verlieren.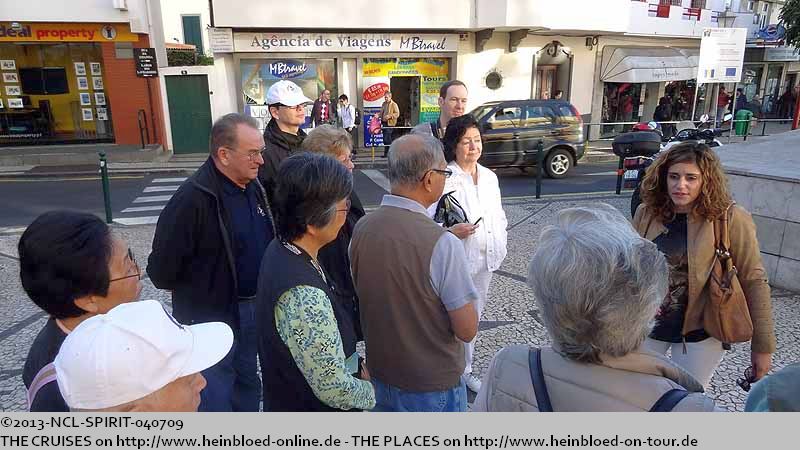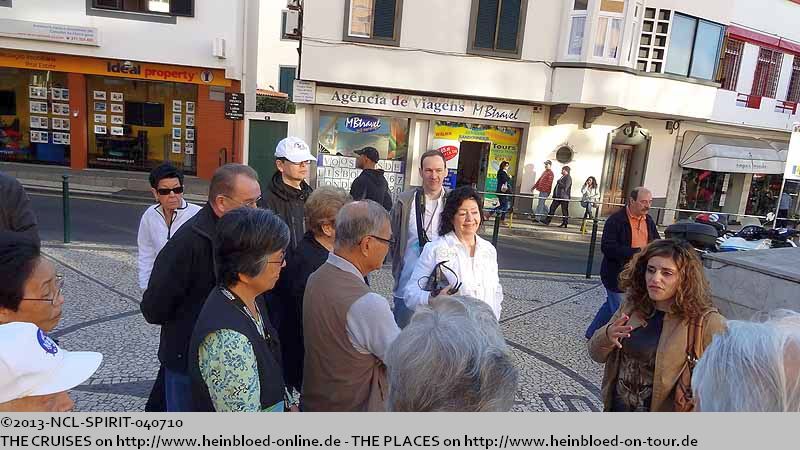 Mit dabei waren auch Kelley und Mike aus Vancouver, die wir von cruisecritic.com kennen. Sowie Marc und seine Mutter Holde.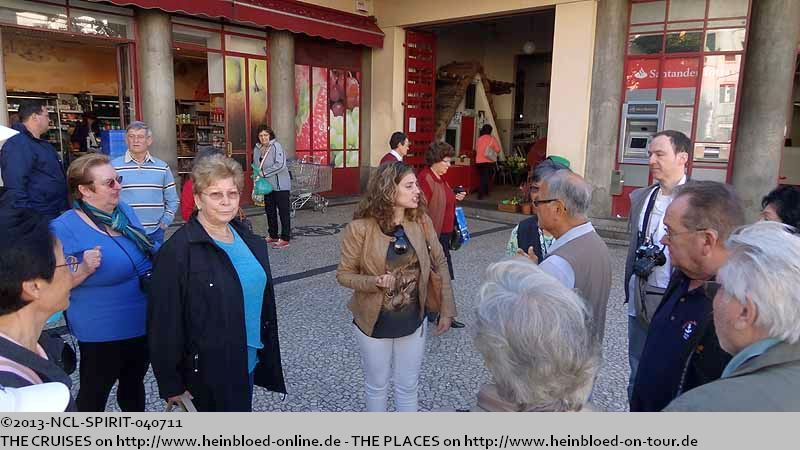 With our group we had Kelley and Mike from Vancouver, BC, whom we knew from cruisecritic.com. Futhermore Marc and his mother Holde.

2009 we were sent into the market hall without further explainations. And that time Sofia joined us and explained a lot. This was the big difference and I would book Sofia next time again because it was only a little more expensive but improve the quality of the tour much more.

2009 wurden wir einfach ohne Erläuterungen in die Halle reingeschickt. Und dieses Mal ging Sofia mit und hat uns vieles erklärt. Das war ein riesiger Unterschied und würde das nächste Mal wieder Sofia dazubuchen, weil es nur ein wenig mehr kostet, aber die Qualität der Tour sehr steigert.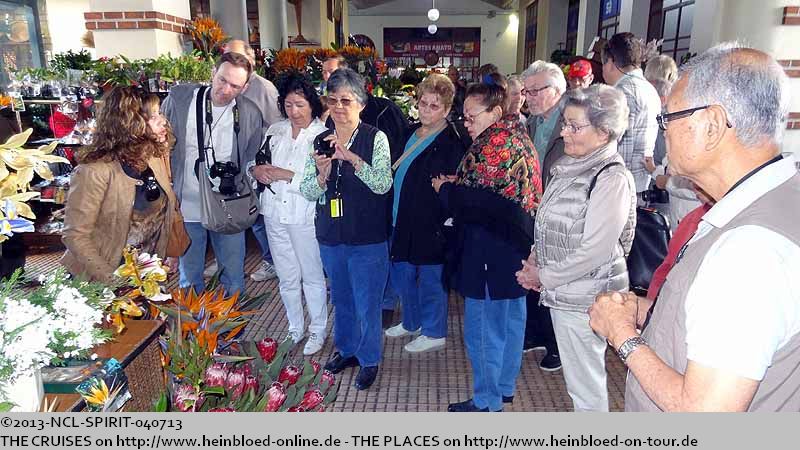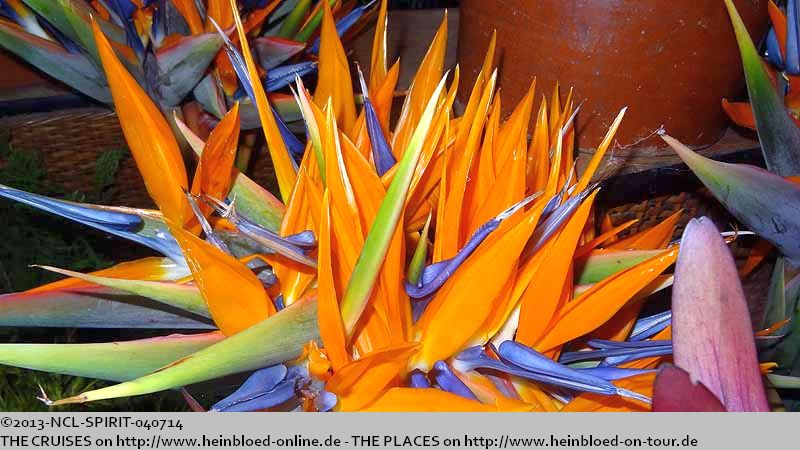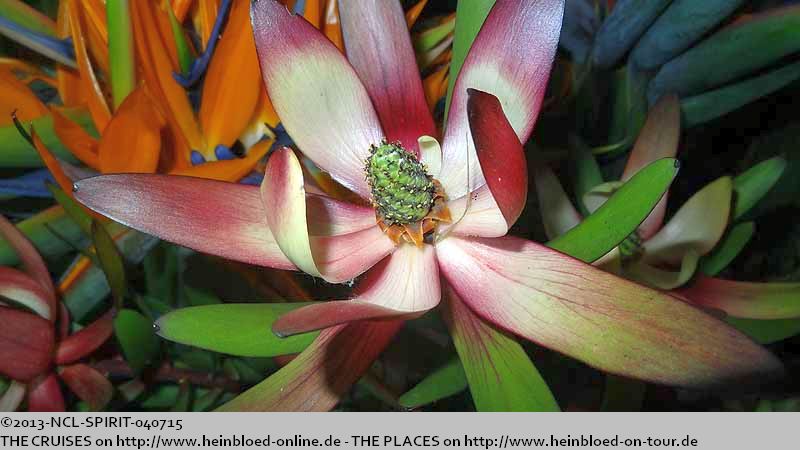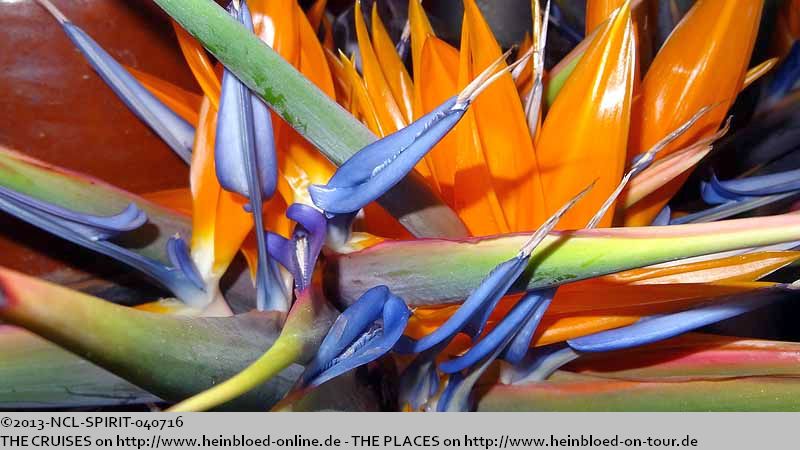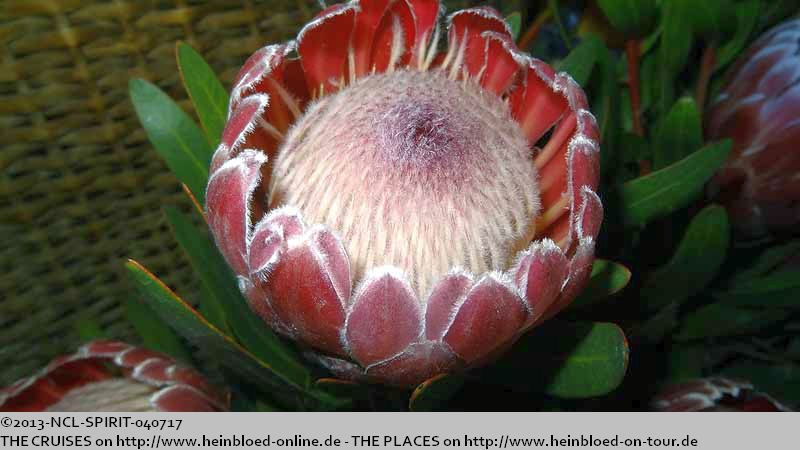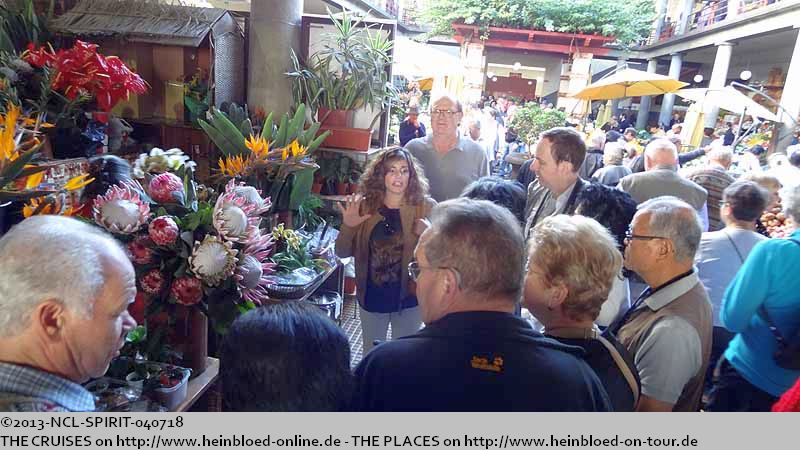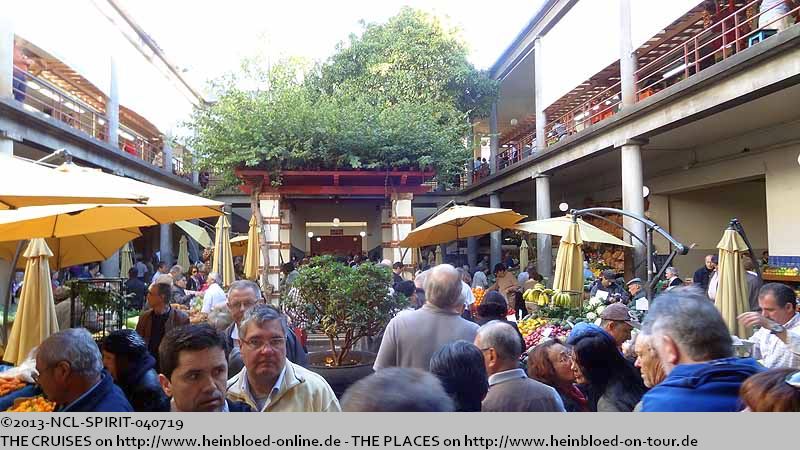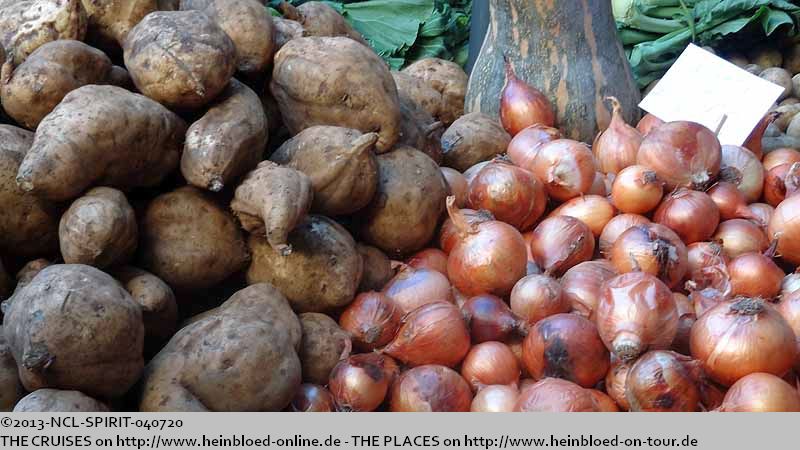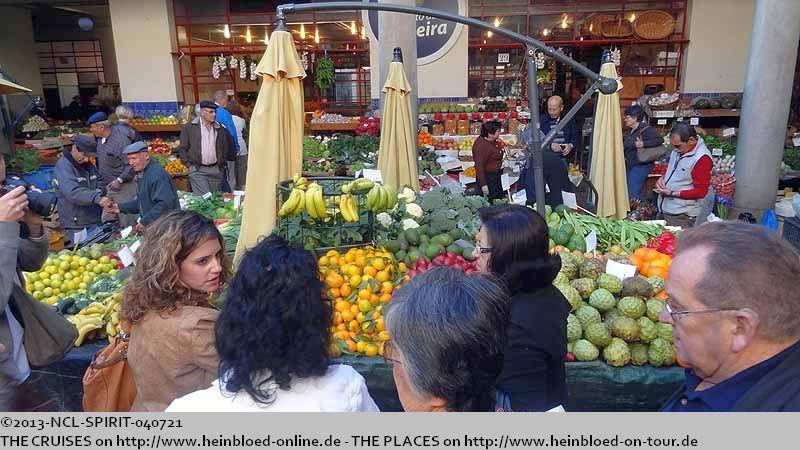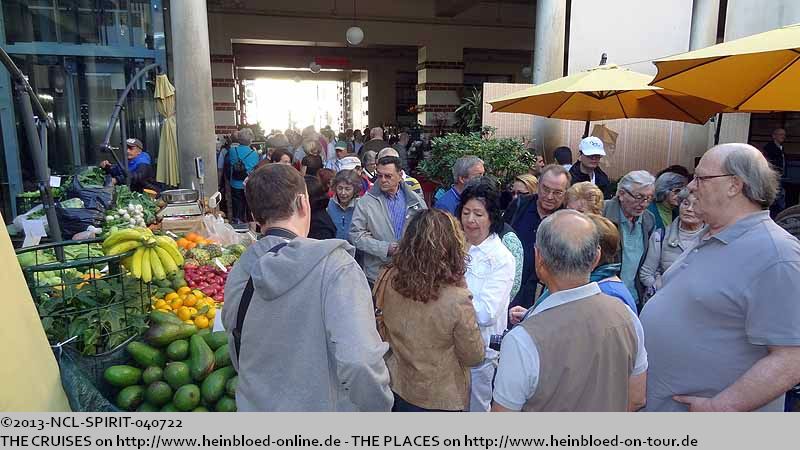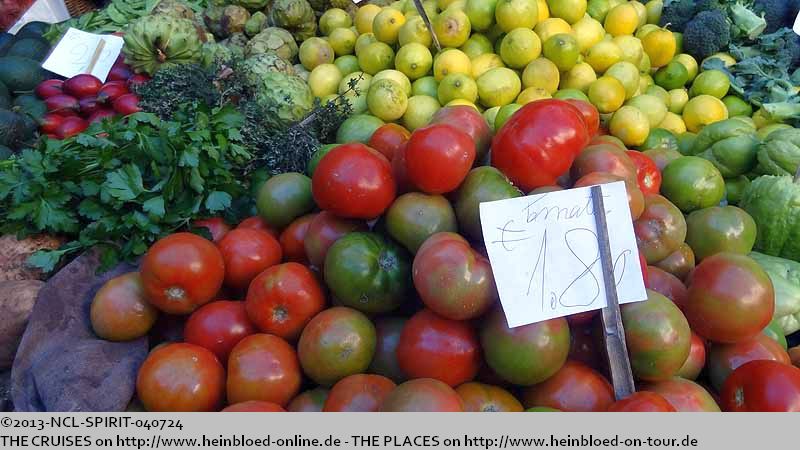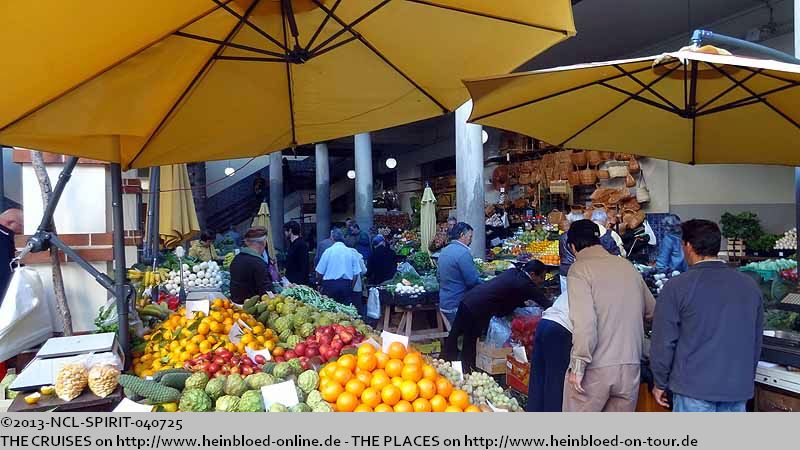 Sofia explained brilliant all the fruits. We had a lot of fun with this visit.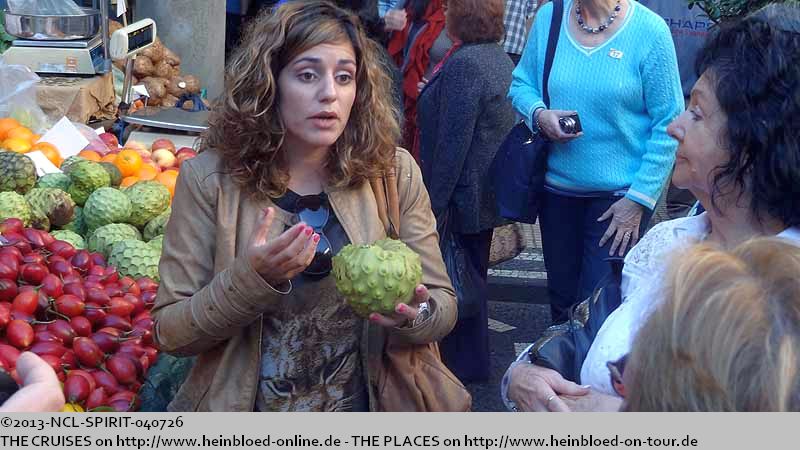 Sofia hat super die ganzen Früchte erklärt. Der Besuch hat richtig Spaß gemacht.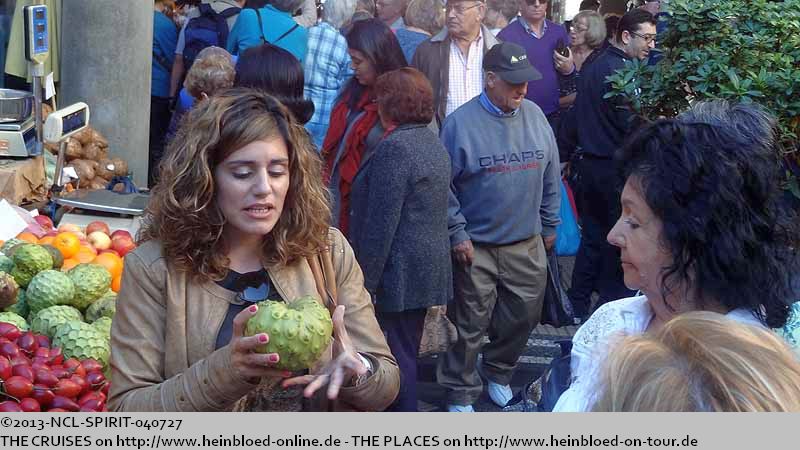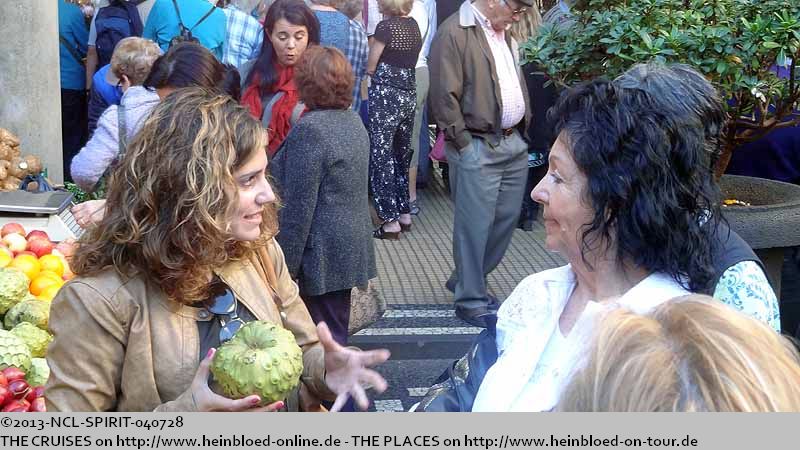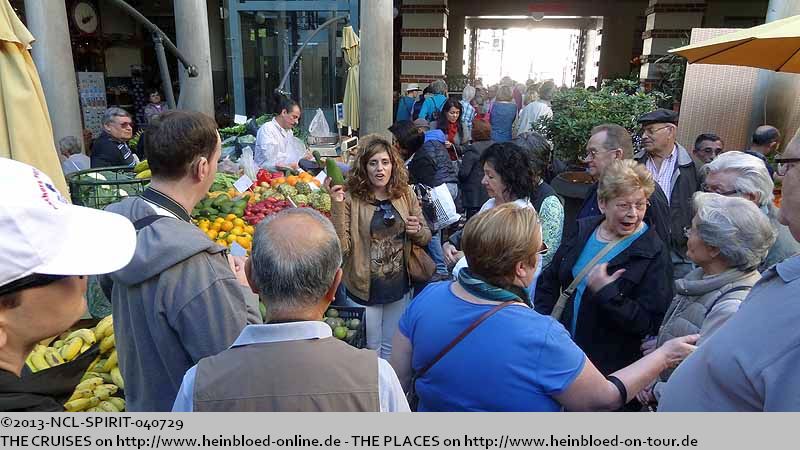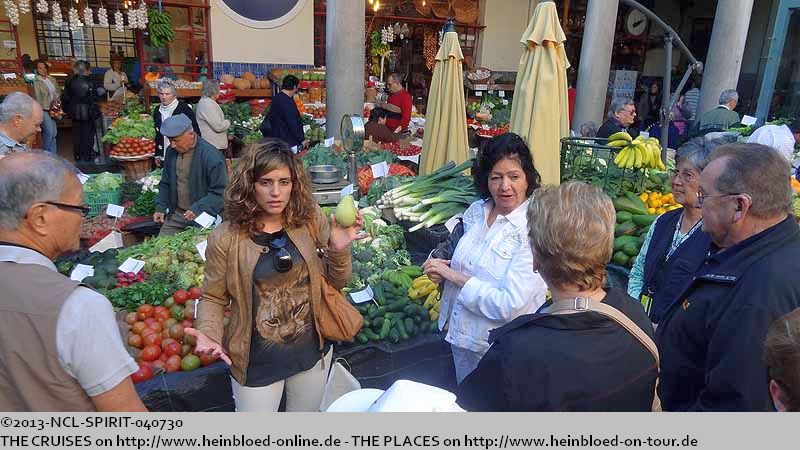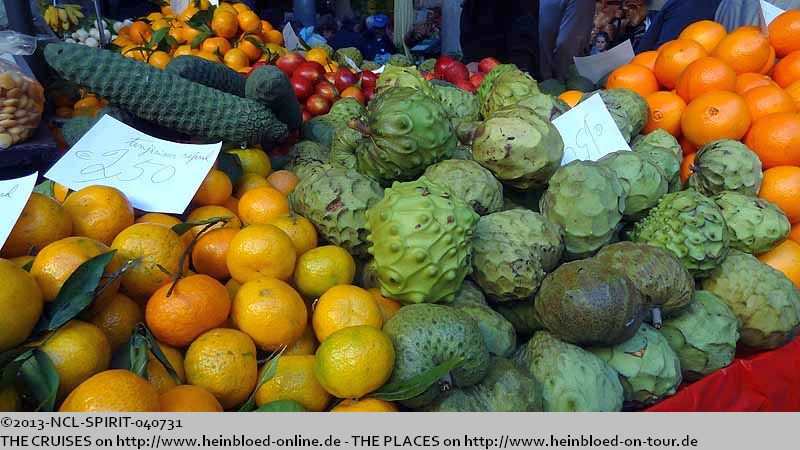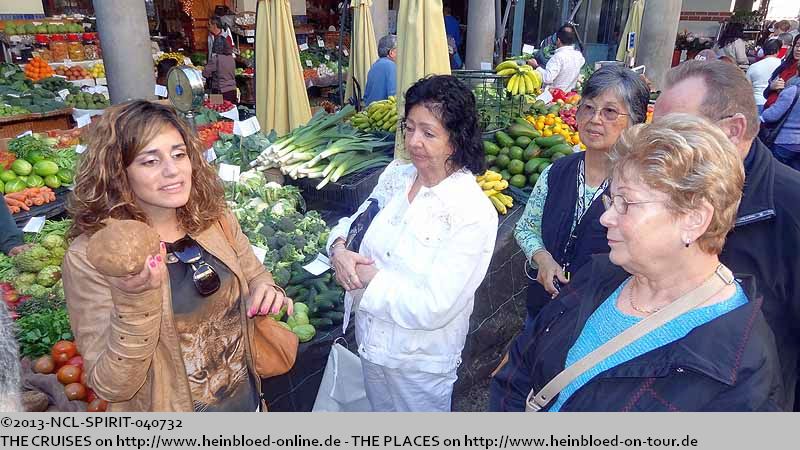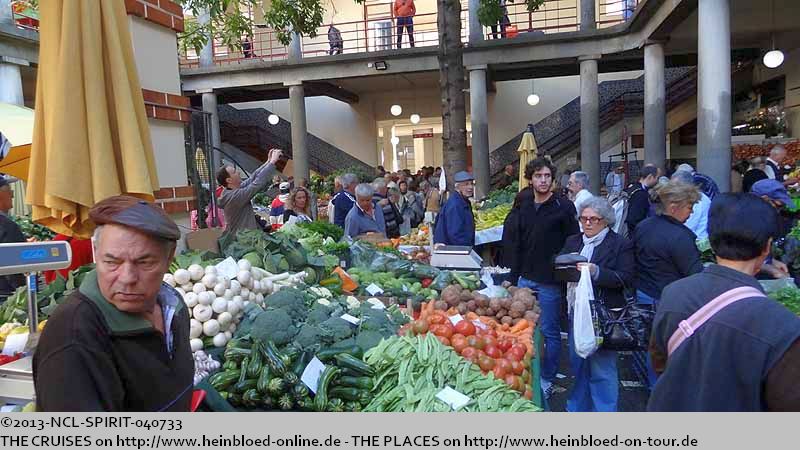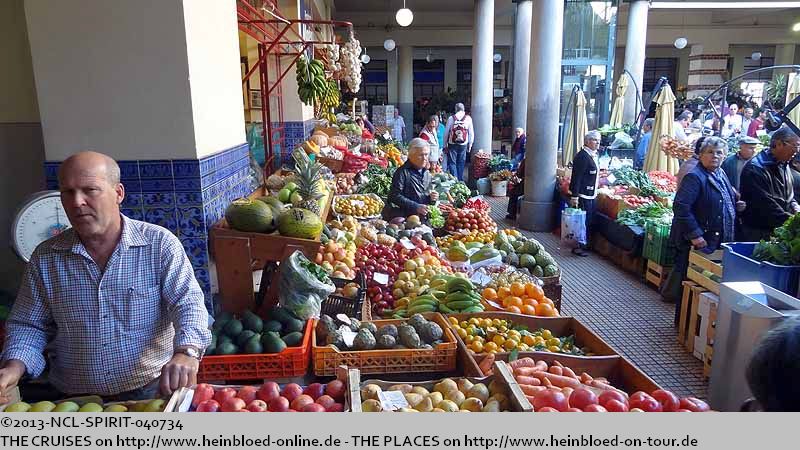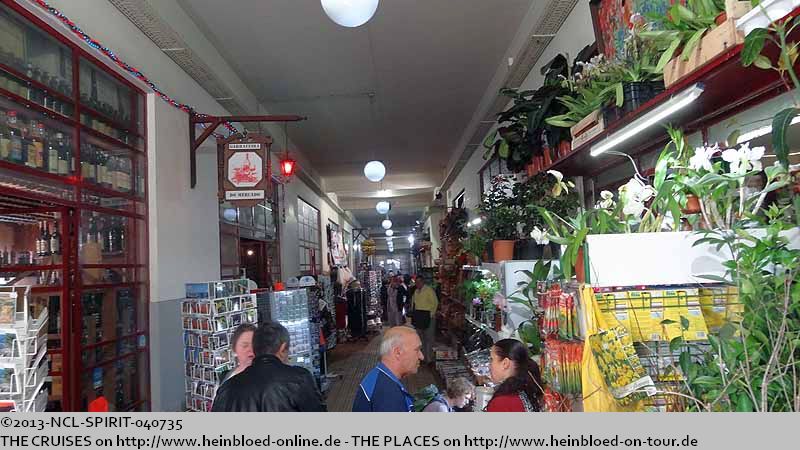 Here we bought for little money few belts. Somehow we only buy them when we were cruising.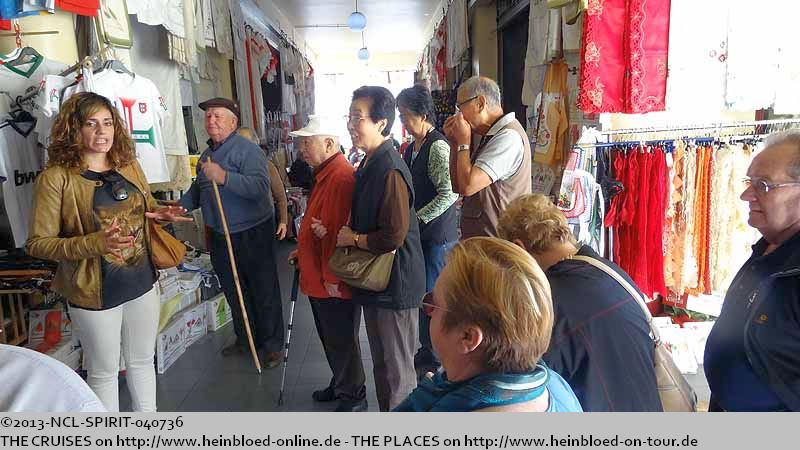 Hier haben wir uns für wenig Geld einige Gürtel gekauft. Irgendwie kaufen wir sie immer bloß, wenn wir auf Kreuzfahrt sind.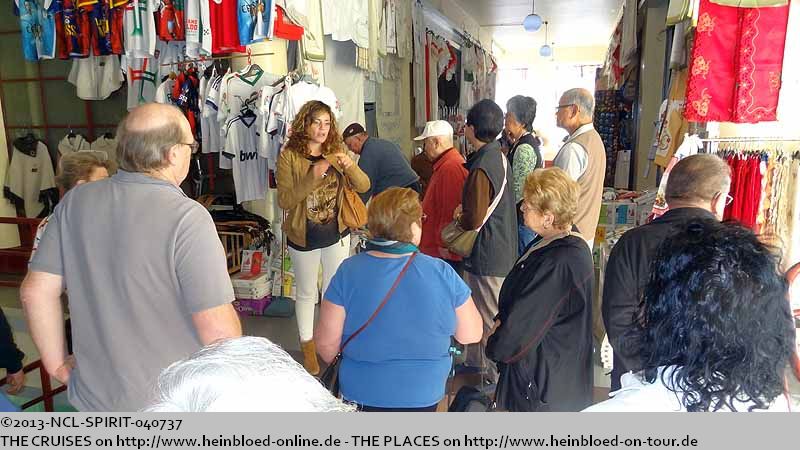 And finally in the fish market hall in action.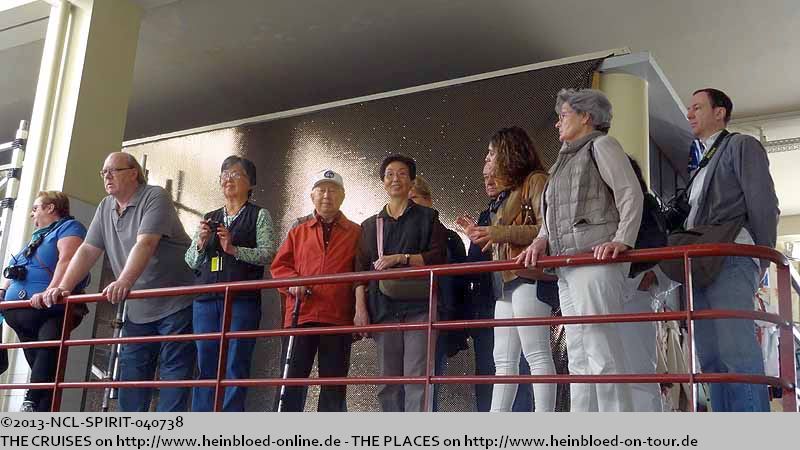 Und endlich mal die Fischmarkthalle in Aktion.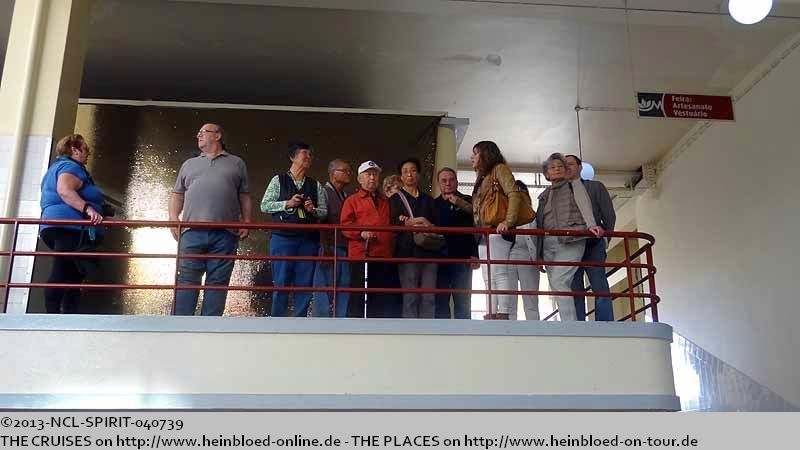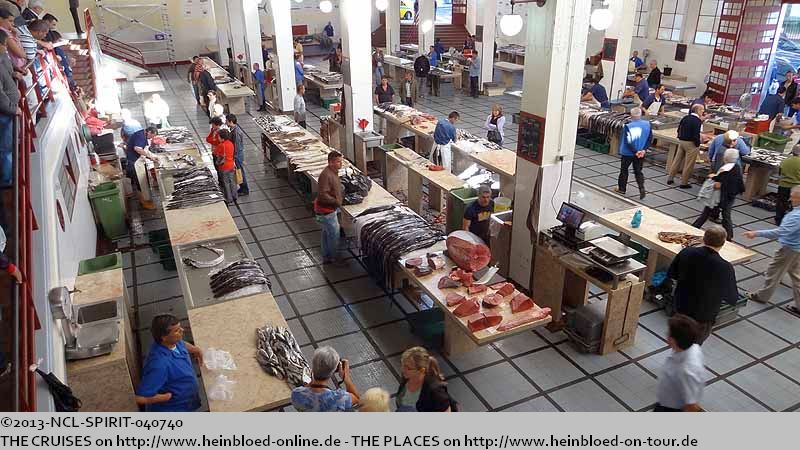 Warum wird hier nicht direkt Thunfischtartar angeboten... ich würde sofort eine Portion nehmen...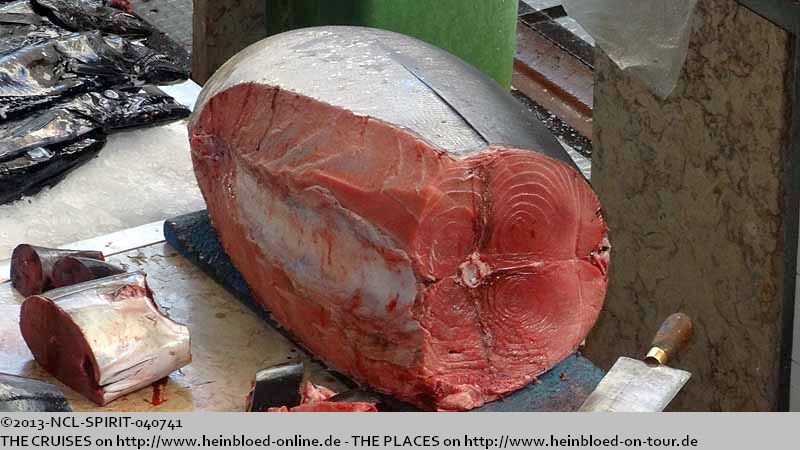 Why did not they offer here a tuna tartare... I would buy a portion immediately...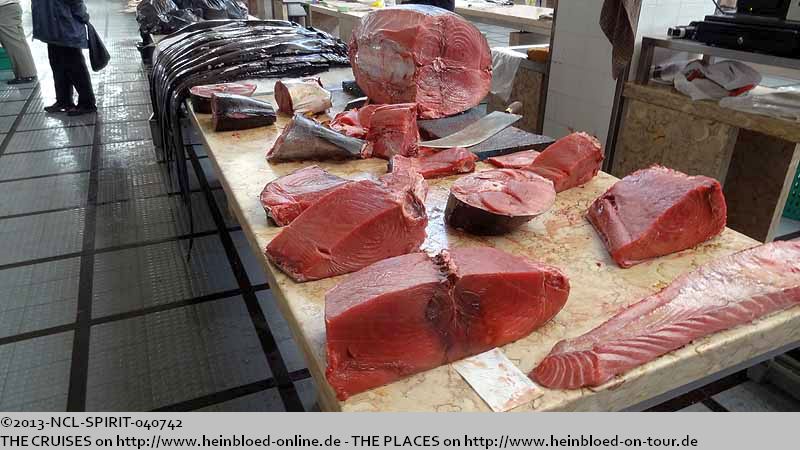 Der schwarze Degenfisch mit dem wir später noch nähere Bekanntschaft machen werden.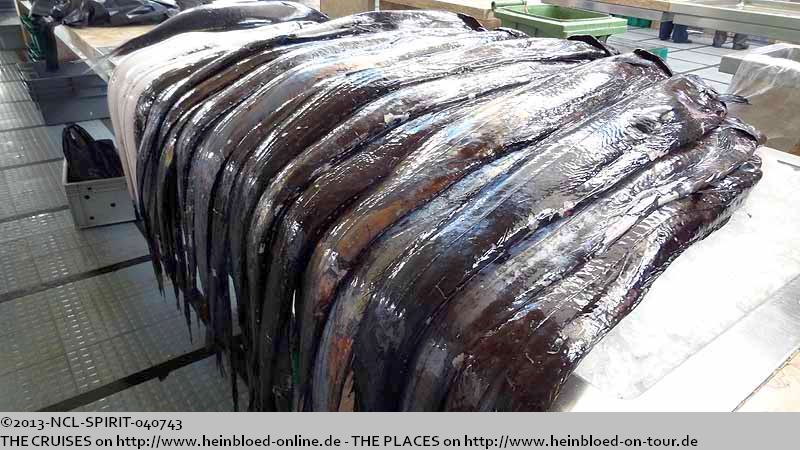 Black scabbardfish which we will make a closer acquaintance later.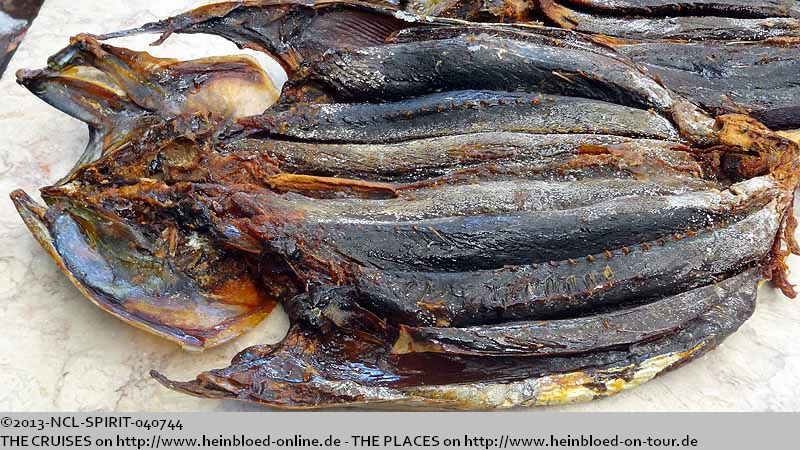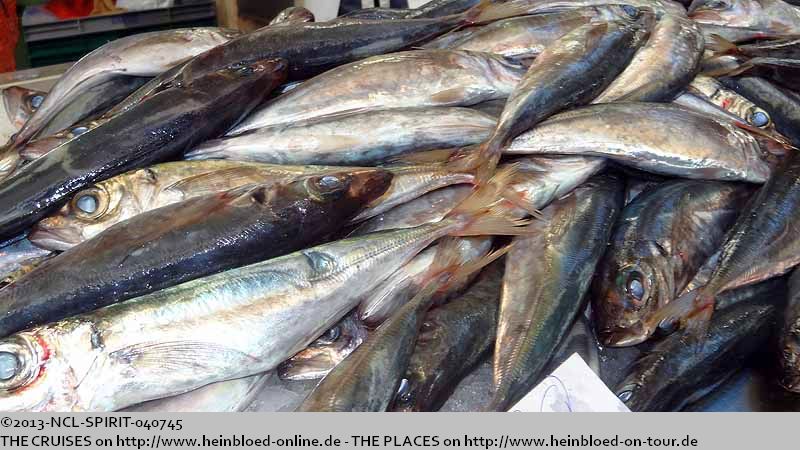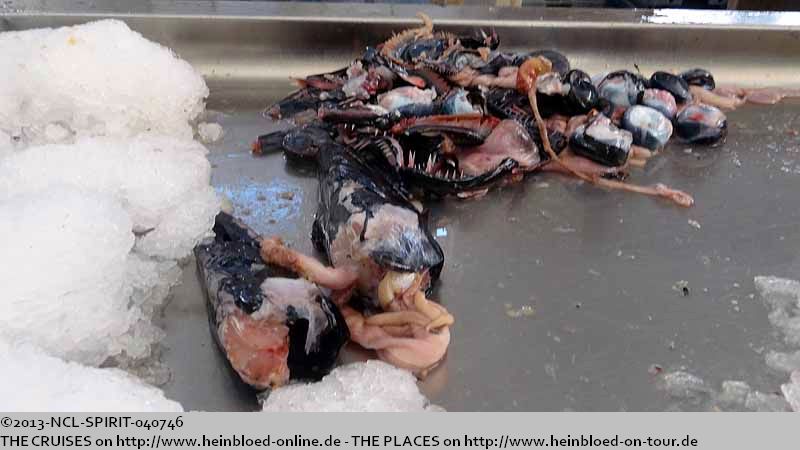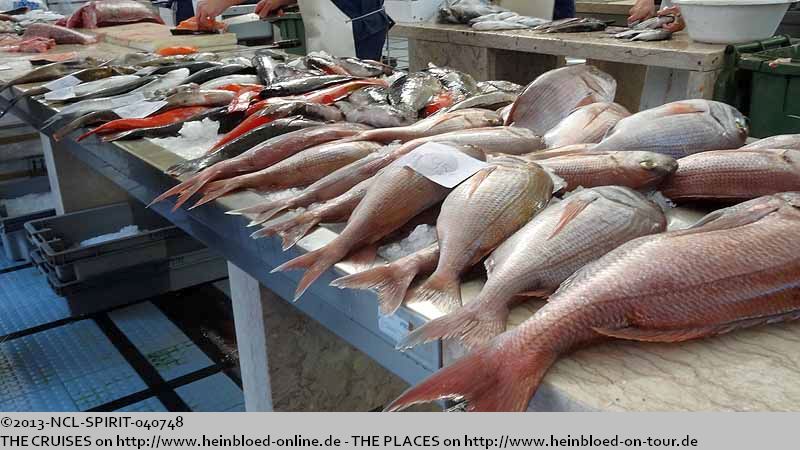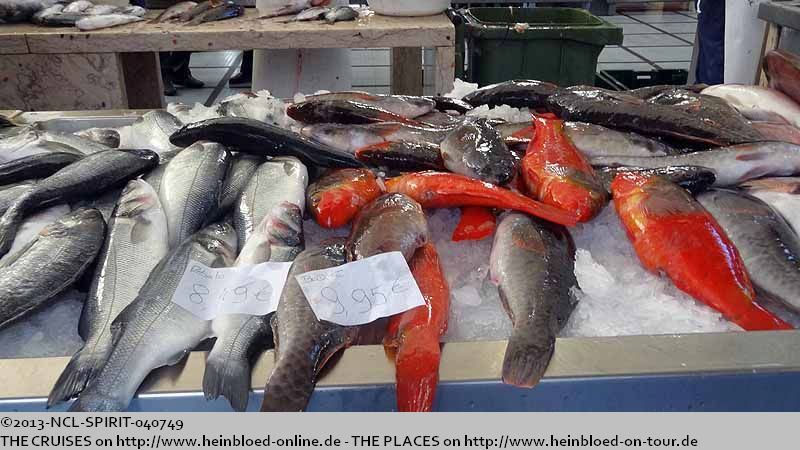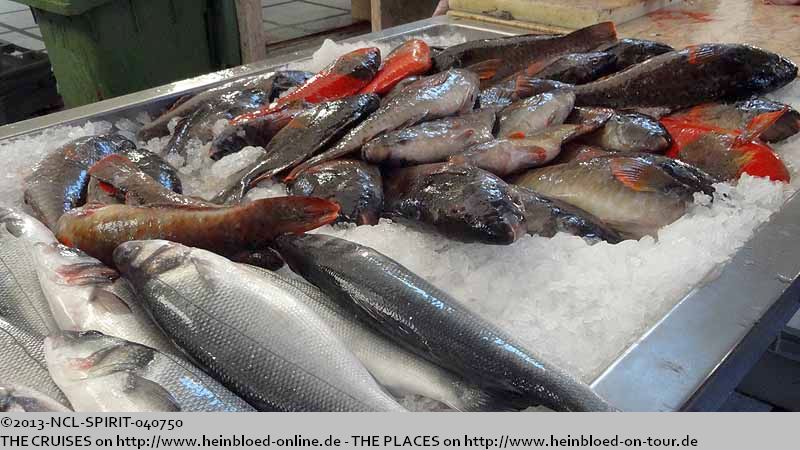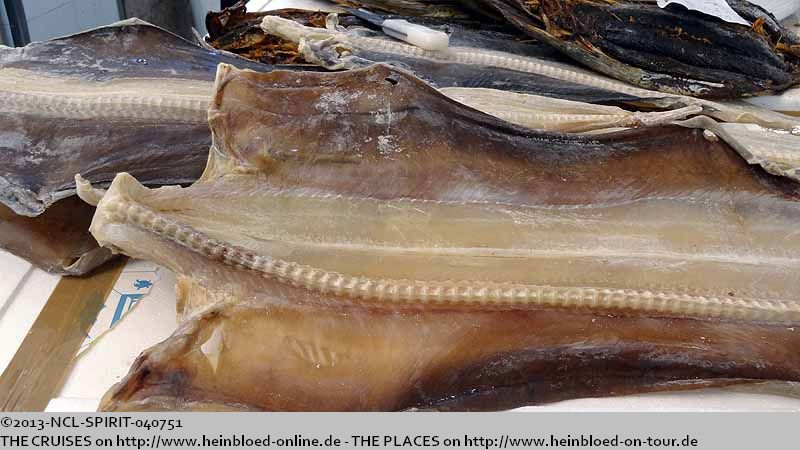 We left the hall through the fruit- and vegetable section.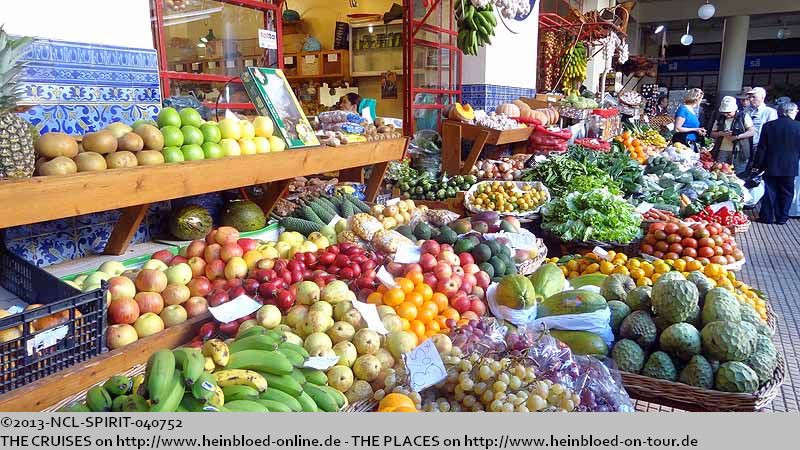 Durch die Obst- und Gemüseabteilung geht es wieder raus.
Wir setzen uns zu Kelley und Mike, die vor dem Markt eine Tasse Kaffee genießen.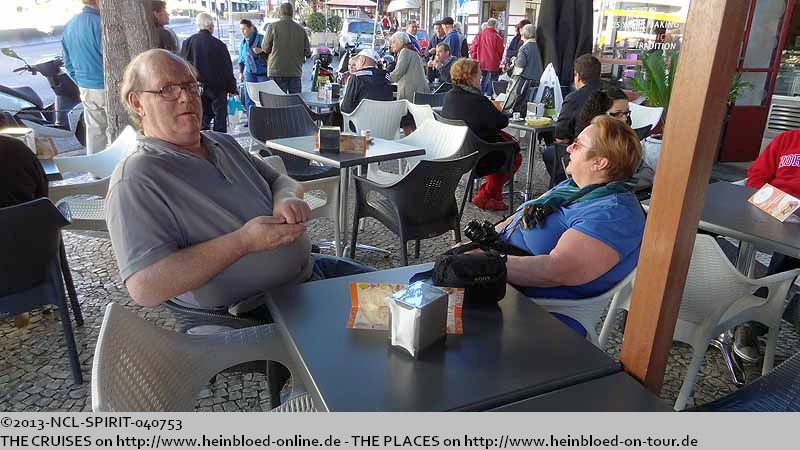 We had a seat just next to Kelley and Mike who had a cup of coffee in front of the market.

And I took a freshly-squeezed orange juice... yummy...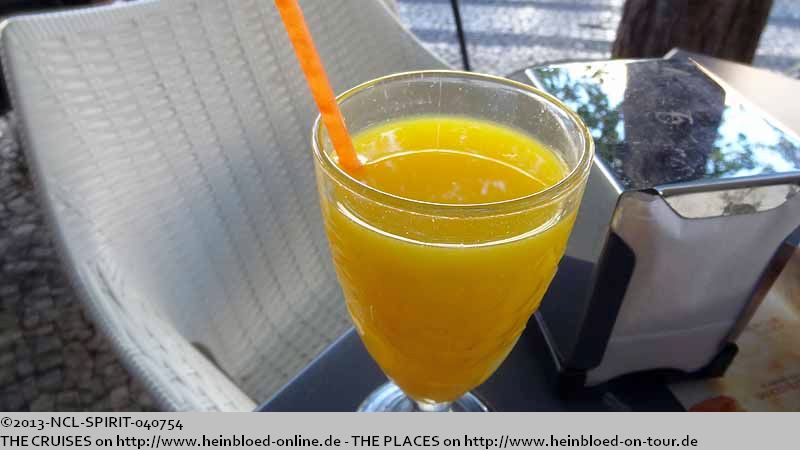 Und ich nehme ein Glas frisch-gepressten Orangensaft... Lecker...