Scroll down for English explanations - alternates with German explanations.

Bisher hatte ich ein Stammlokal für Abendessen, aber das hatte sonntags geschlossen. So habe ich dann dieses ausfindet gemacht:
Bodega Joan
. Sara hatte schon Feierabend, aber hatte uns noch einen Kollegen geschickt, der ein Fahrzeug für sechs Personen hat.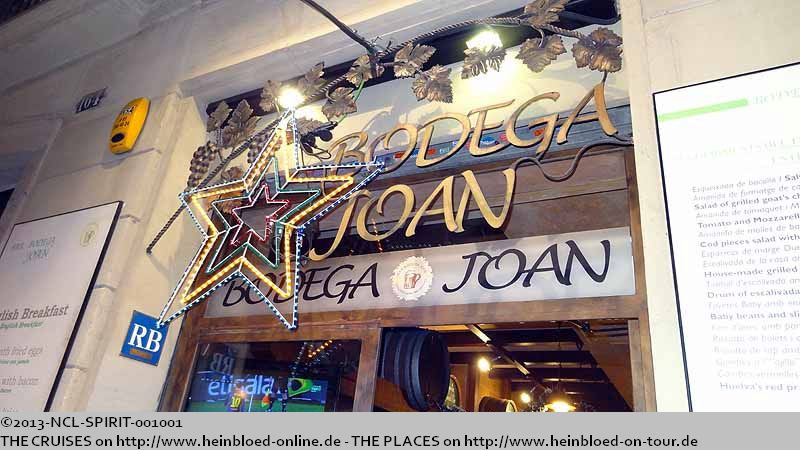 So far I had a favorite place to dine but it is closed on Sundays. So I found out this place: Bodega Joan. Sara had already off but sent us another driver who had also a car for six persons.

When I entered this place I wanted to wanted to leave backwards immediately. Everyone was watching soccer: FC Barcelona - Espanyol Barcelona. Everyone was singing once FC Barcelona made a goal. Later I liked it because it became quite funny even it was quite noisy.

Zunächst wollte ich rückwärts wieder raus. Alle guckten Fußball: FC Barcelona - Espanyol Barcelona. Alles war am Singen, wenn FC Barcelona ein Tor schoß. Irgendwann gewöhnte man sich daran, weil es richtig lustig wurde, wenn auch laut.
Vieles bestellt man an der Theke. Alles andere gibt es als bebilderte Speisekarte.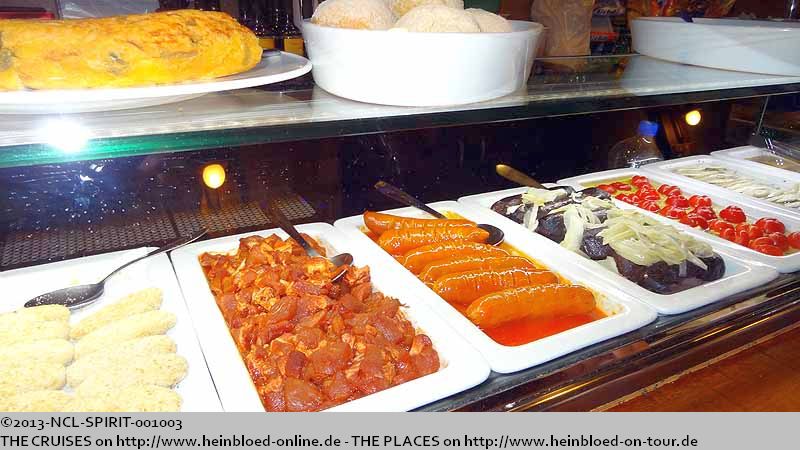 You can order a lot from the bar. For anything else you get a pictured menu.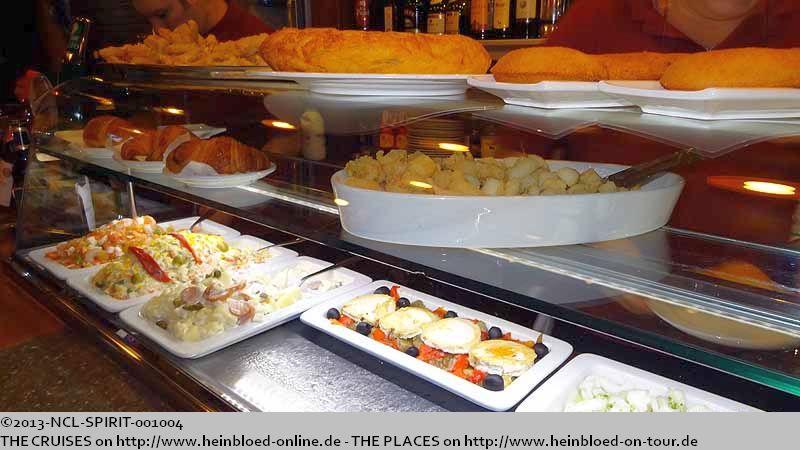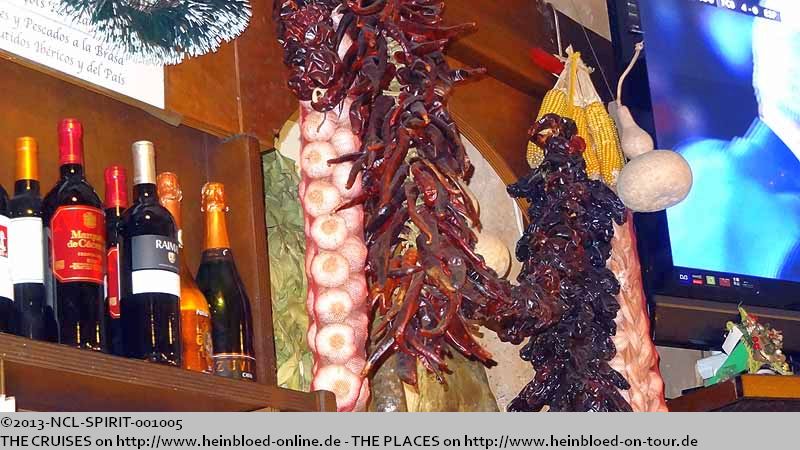 You need a little patience for the food because everything was prepared freshly.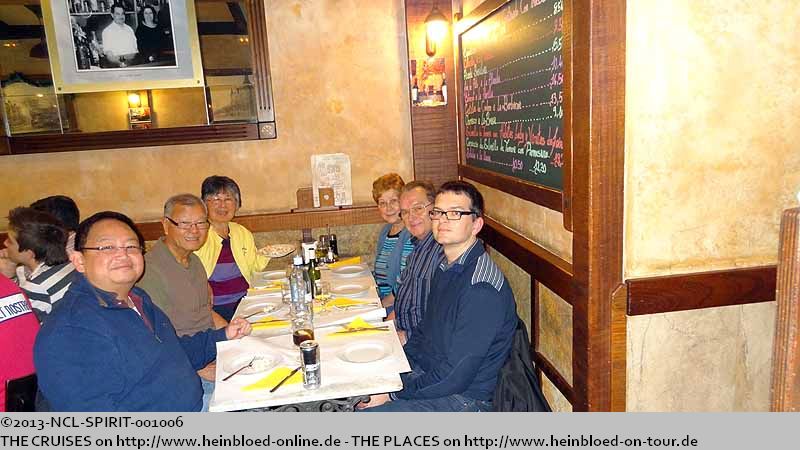 Geduldig warten wir auf das Essen, weil hier alles frisch gemacht wurde.
Es war aber richtig lecker.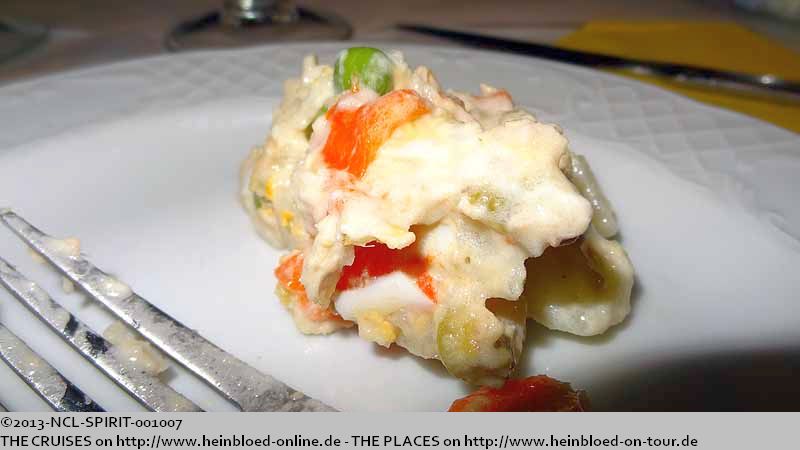 It was really yummy.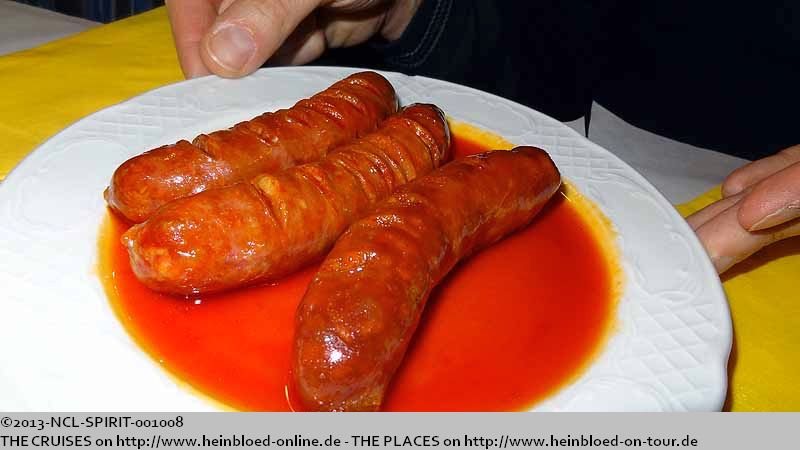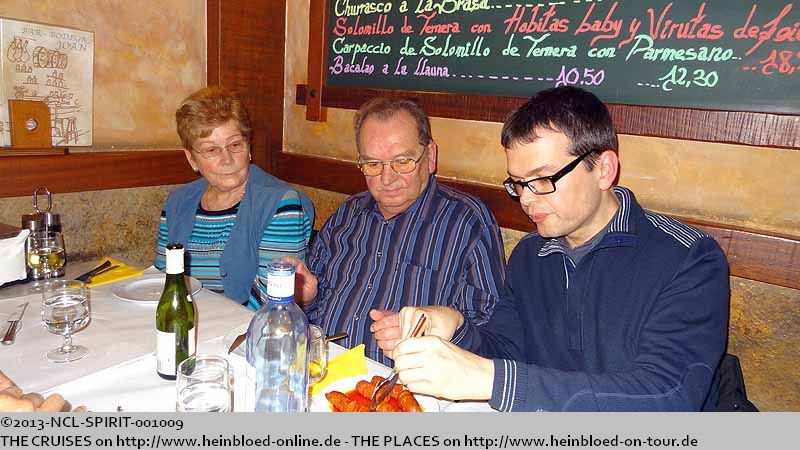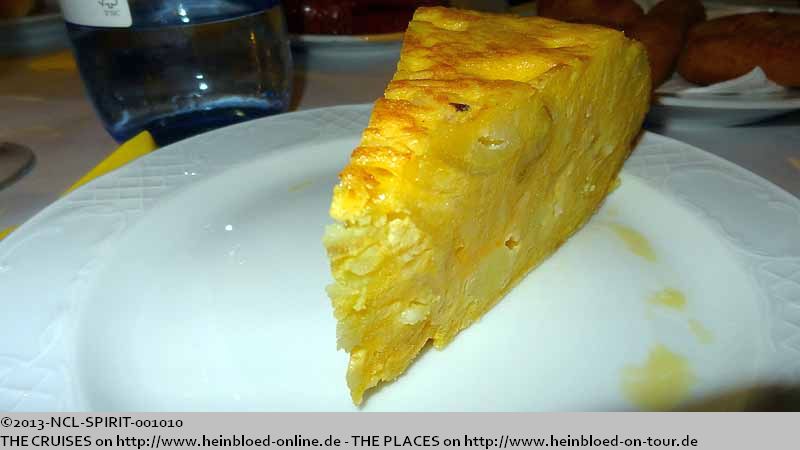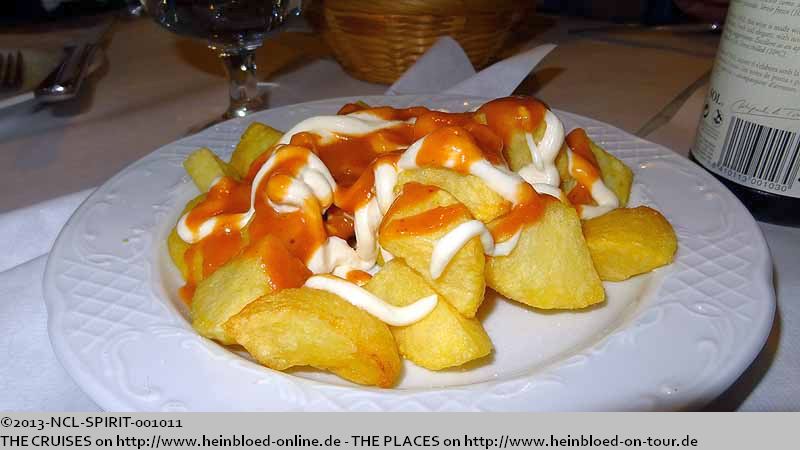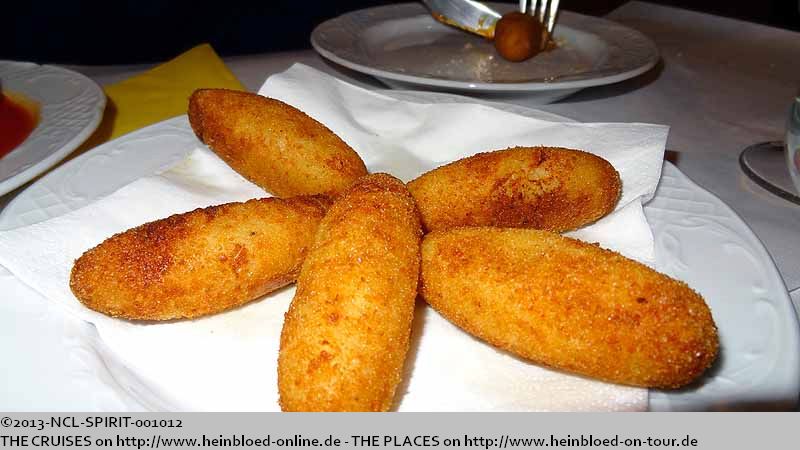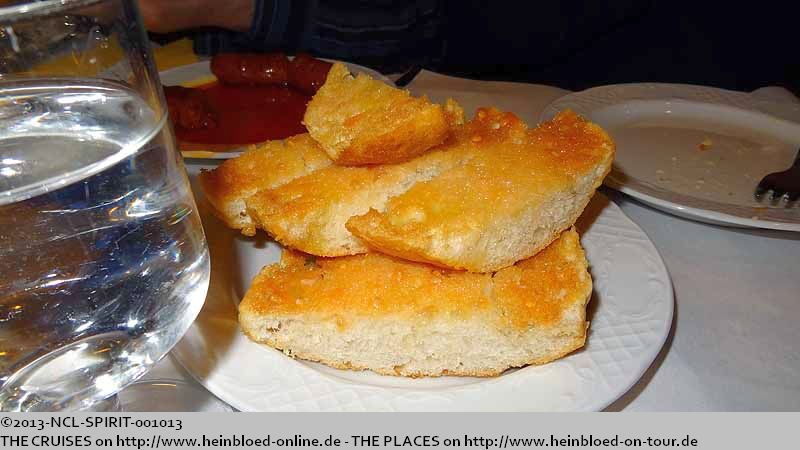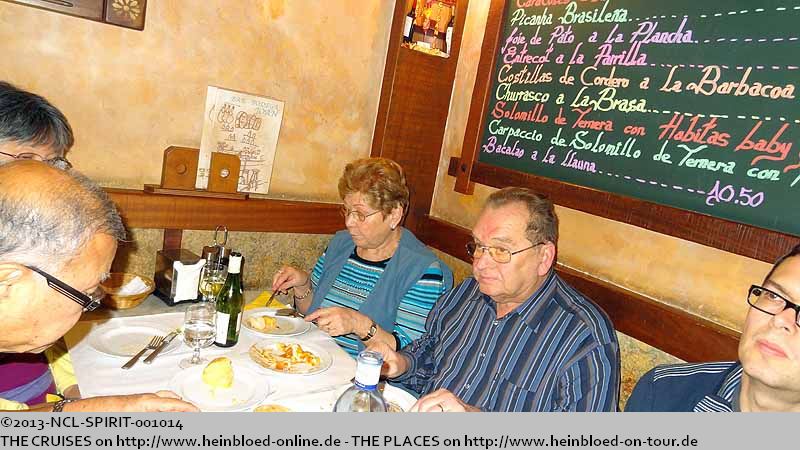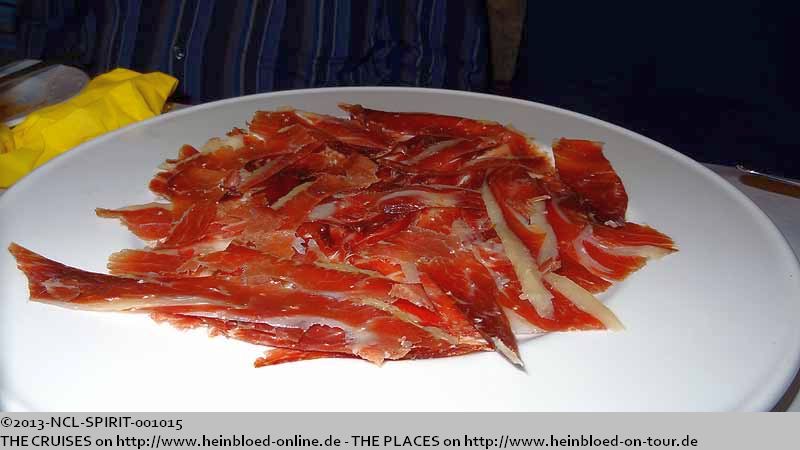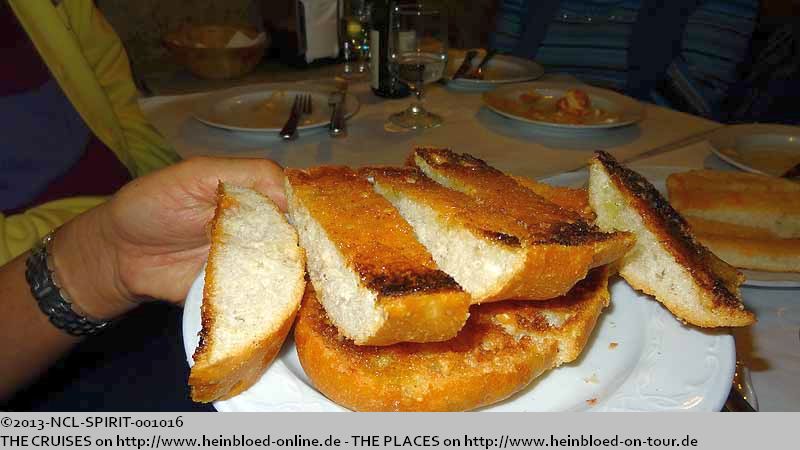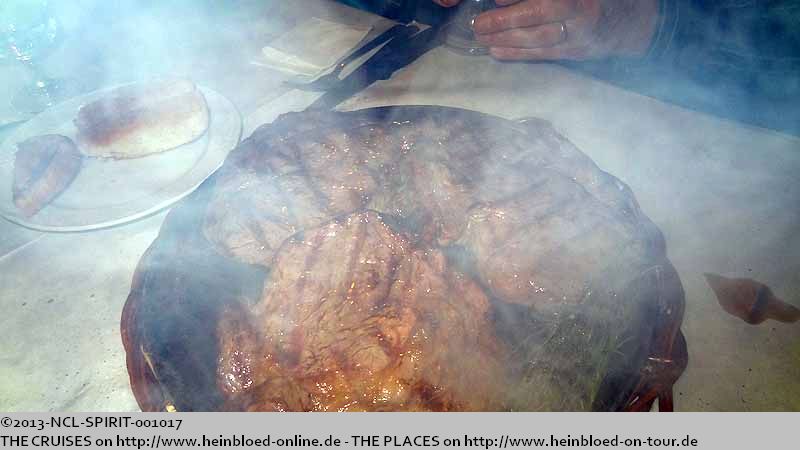 Frances had again "Chicken and Rice". She and her husband Eddie did before the NORWEGIAN JADE to Israel. Last year this cruise was cancelled and they were offered with price-protection to go this year. I told them to rebook on the most expensive itinerary: Christman and New Year... i. e. 200 noisy Italian kids... again cancellation of Egypt... and Ashdod... but overnight in Haifa... New Year in Naples... So they arrived a day earlier from Rome to join our cruise.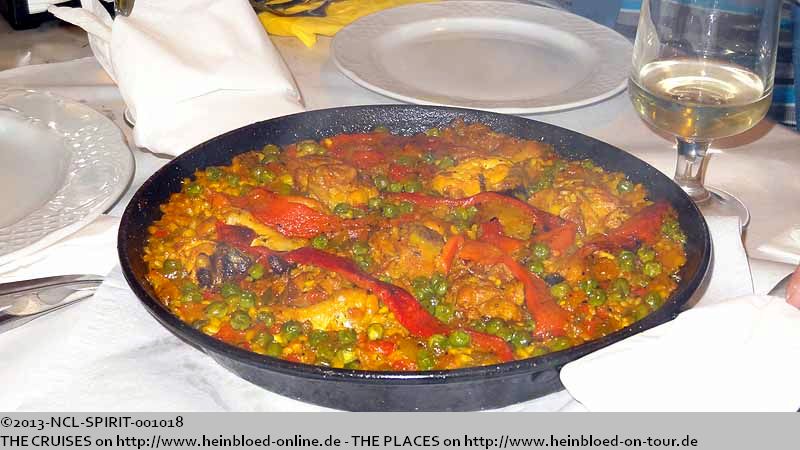 Es gab wieder "Chicken and Rice" für Frances. Sie und ihr Mann Eddie waren zuvor mit der NORWEGIAN JADE nach Israel unterwegs. Letztes Jahr wurden diese Reisen gestrichen, aber sie durften auf ein beliebiges Datum in diesem Jahr zum gleichen Preis umbuchen. Ich habe ihnen geraten sich den teuersten Reisezeitraum auszuwählen: Weihnachten und Neujahr... d. h. 200 laute italienische Kinder... wieder Streichung von Ägypten... und Ashdod... aber Übernacht in Haifa und Neujahr in Neapel... So sind sie schon einen Tag früher aus Rom angereist, um auch auf unsere Kreuzfahrt aufzuspringen.
Wie gesagt: Hier wurde die Paella frisch hergestellt, und so wie sie es mag: eben nur mit Hühnchen.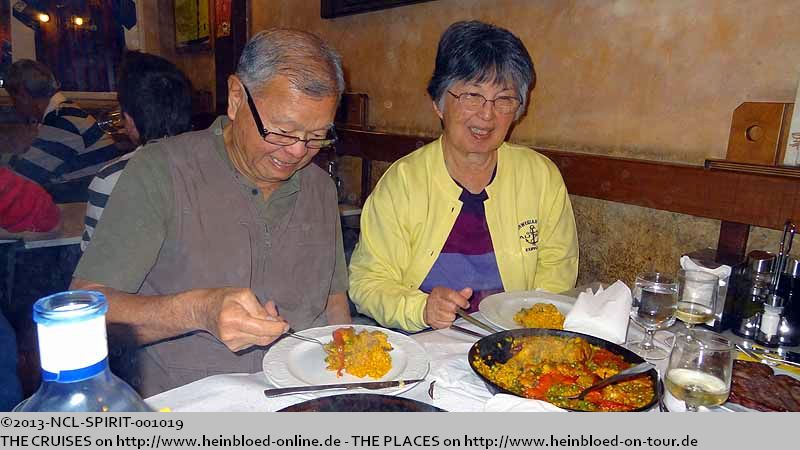 As said: everything was freshly made so they could prepare a Paella just like Frances and Eddie wanted.

But also the steaks were very nice.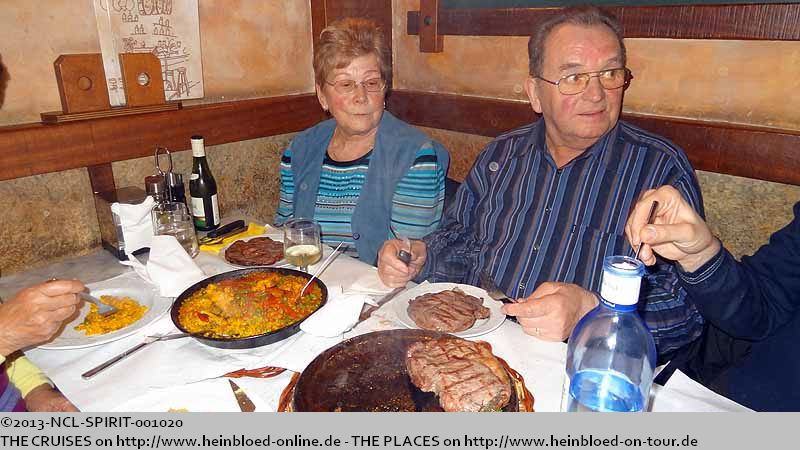 Auch die Steaks waren gut.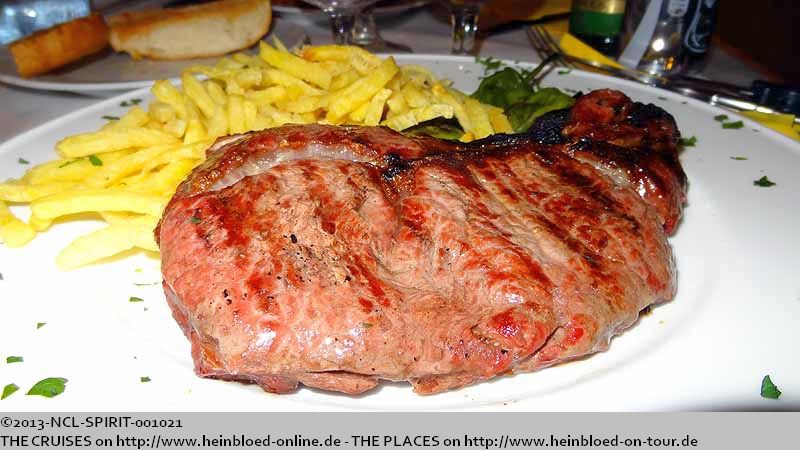 Our last driver sent us another driver with a vehicle for 6 guests. We passed Placa Espanya to see if the Magic Mountain was in operation. But we had no luck again and there was no operation.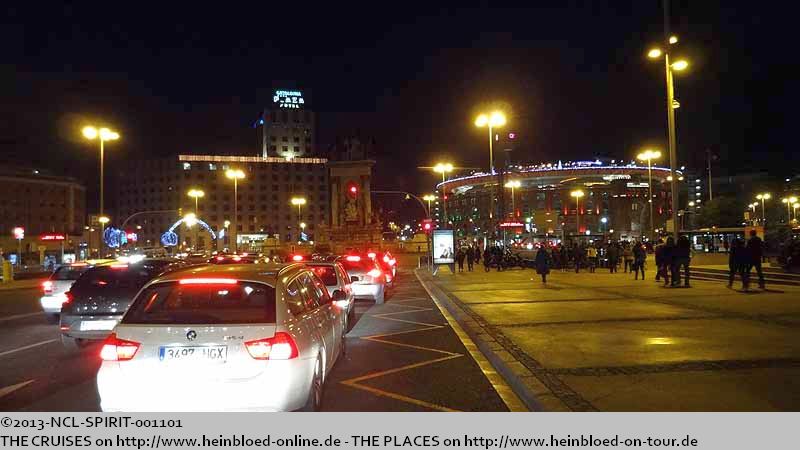 Unser letzter Fahrer schickte uns wieder ein Fahrzeug für 6 Personen. Wir fahren am Placa Espanya vorbei, um zu sehen, ob der magische Brunnen läuft. Aber wir hatten Pech, denn er lief nicht.
So fahren wir an der ehemaligen Stierkampfarena vorbei, die zum Shopping Mall umgebaut wurde.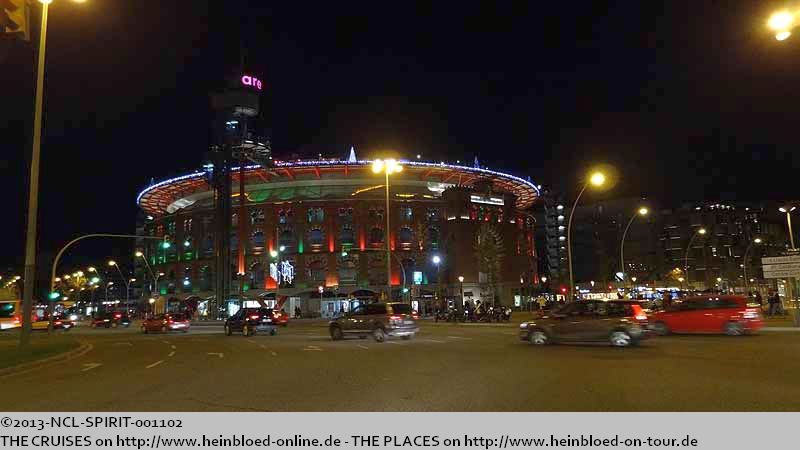 So we passed the former bullfighting arena which was transformed into a shopping mall.

And everything was illuminted nicely because of Christmas.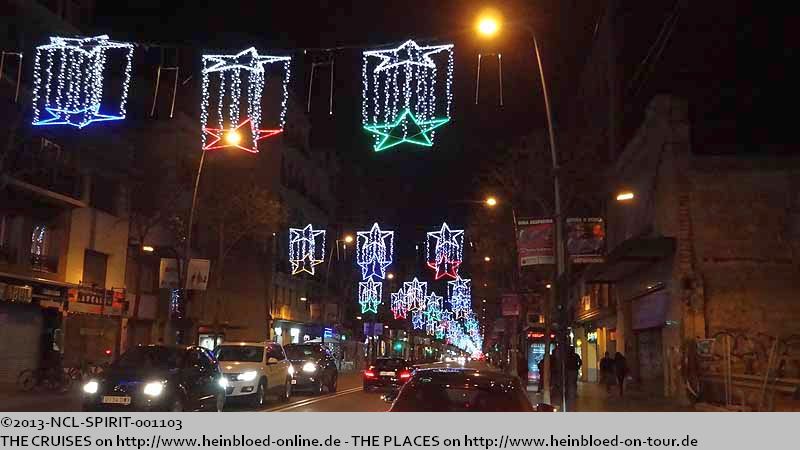 Und überall schön weihnachtlich beleuchtet.