Scroll down for English explanations - alternates with German explanations.

Bestimmt war es nicht unser letzter Besuch in Granada. Es gibt hier so viel zu sehen.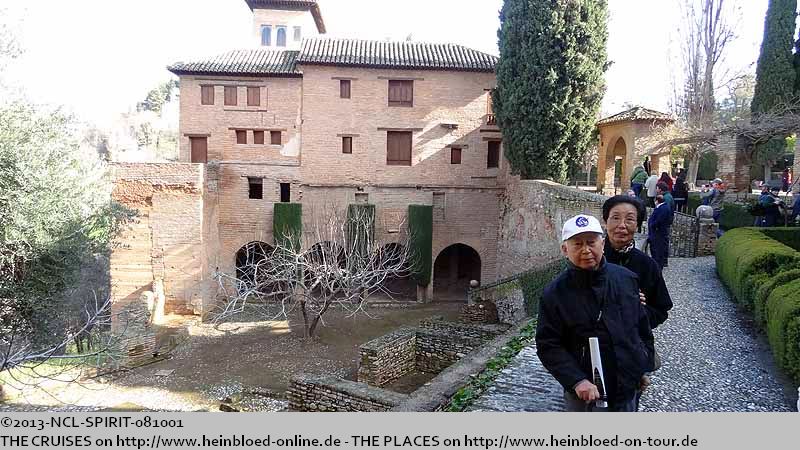 It was definately not our last visit in Granada. There was so much to see.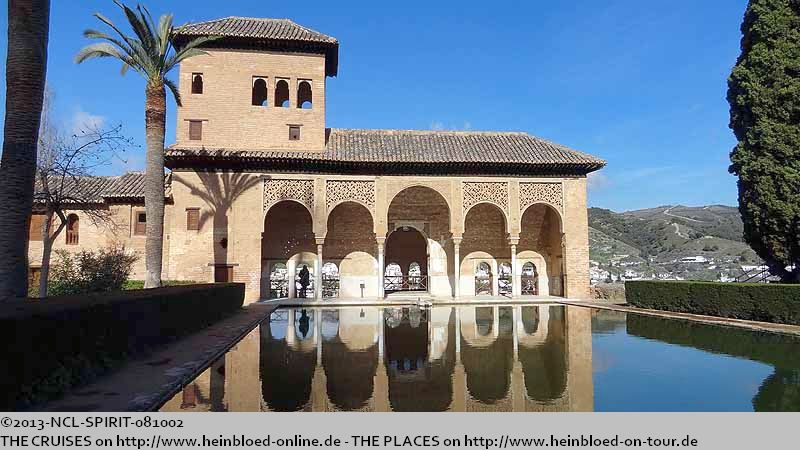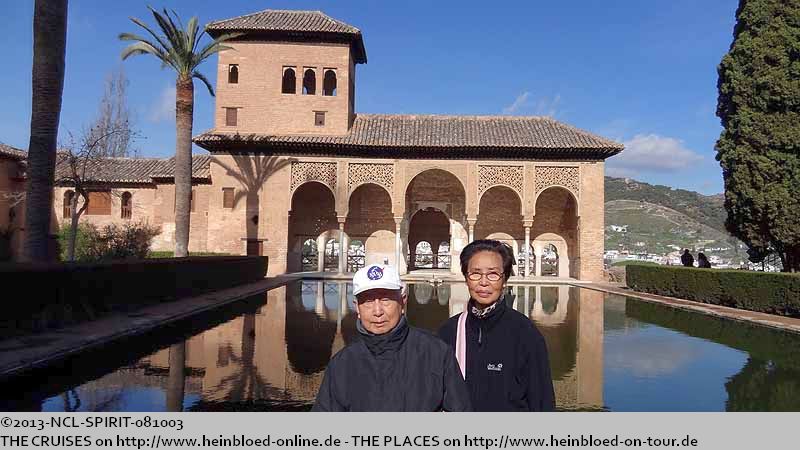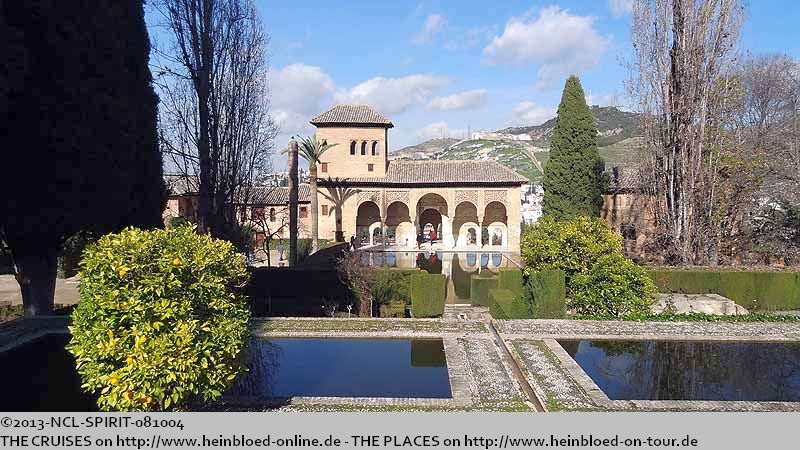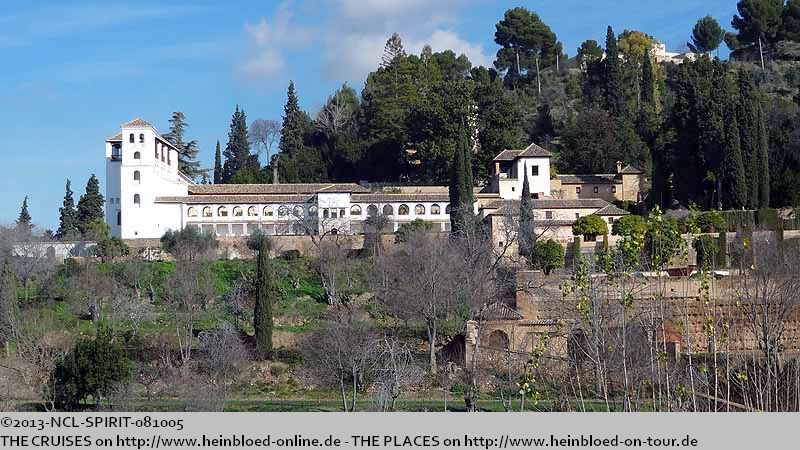 14.00 hrs in January - and all restaurants were closed.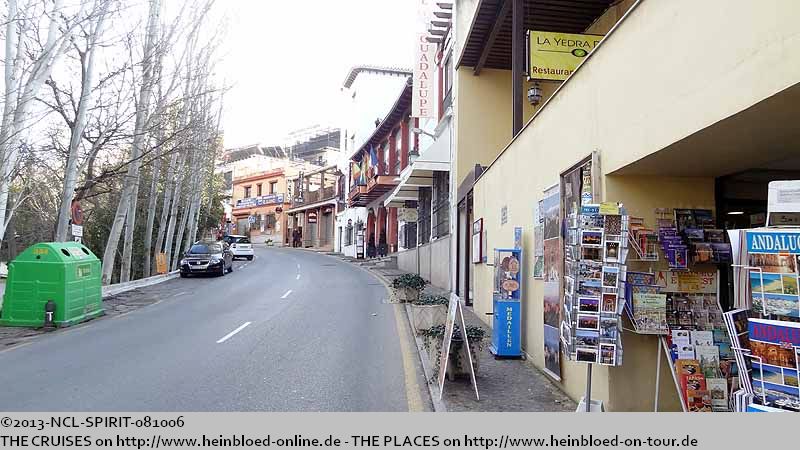 14.00 Uhr im Januar - und alle Restaurants haben geschlossen.
Bis auf eines.
Struik-Glas
auf, Reiskörner rein und ein Stückchen Zitrone daneben...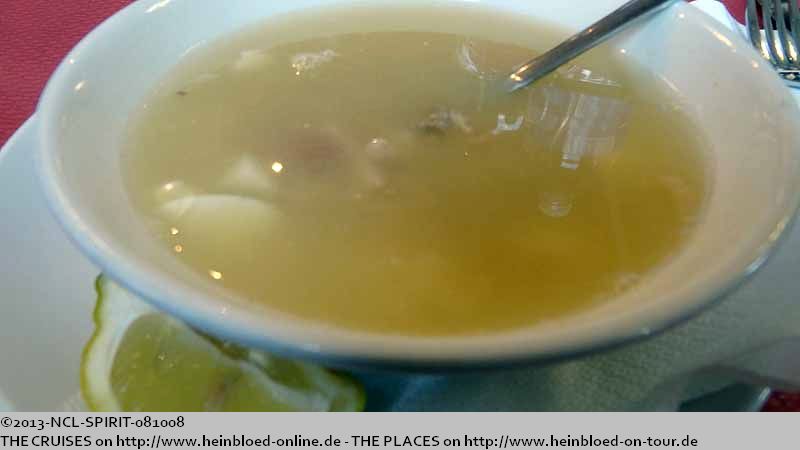 But one. Open a glass of Struik-soup concentrate, add rice and a piece of lemon.

Pizza... I did not react quickly enough when he said that she was already pre-baked and they could not make changes with the dough. After one eighth I was ready to throw it on the wall. Those who had fish had more luck. Next time we go back 50 minutes to Loja and have a bread from the ship with us.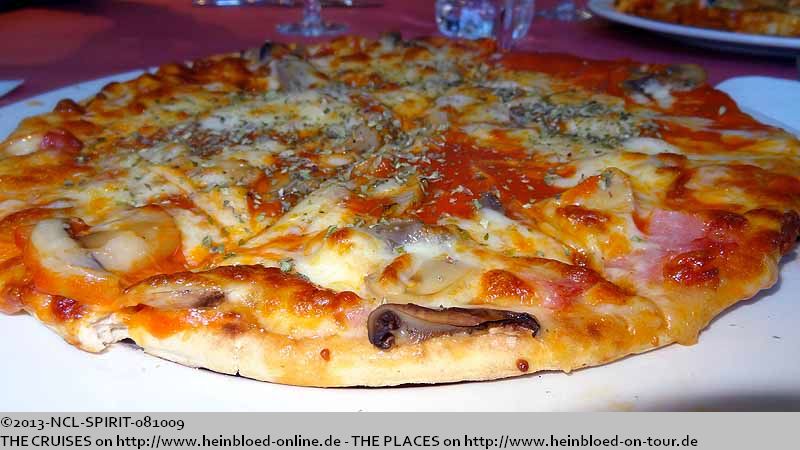 Pizza... ich habe nicht schnell genug reagiert, als er meinte, dass sie vorgebacken sei, und sie nichts mehr am Teig machen konnten. Nach einem Achtel war ich kurz davor, sie gegen die Wand zu werfen. Die Fischesser hatten wohl mehr Glück. Das nächste Mal fahren wir die 50 Minuten nach Loja zurück und nehmen vom Schiff ein Brot mit.
Und das sind Lieve und Mark Terry. Sie betreiben
VIP Malaga Tours
. Sie ist aus Belgien und kann daher die vielen Sprachen und er ist Engländer. Auf jeden Fall hat es uns super mit denen gefallen und wir werden auch beim nächsten Malaga-Besuch auf sie zurückgreifen.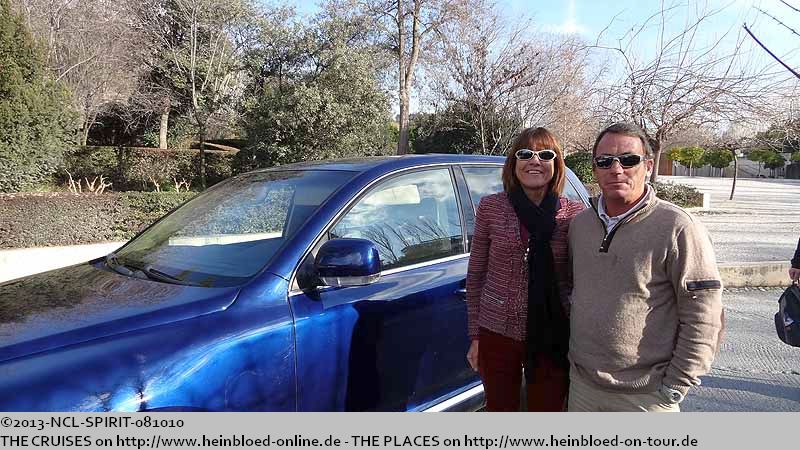 And here are Lieve and Mark Terry. They run VIP Malaga Tours. She is from Belgium and so she speaks all those languages and he is an Englishman. Anyhow we liked it very much with them and we are quite sure that we would book them again when we see again Malaga.

Sierra Nevada... snow-capped.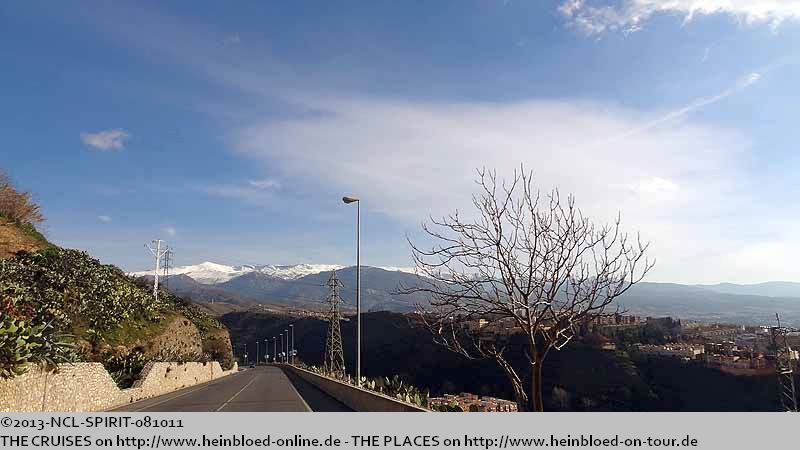 Die Sierra Nevada... schneebedeckt.
Und beide sind uns an Herz gewachsen.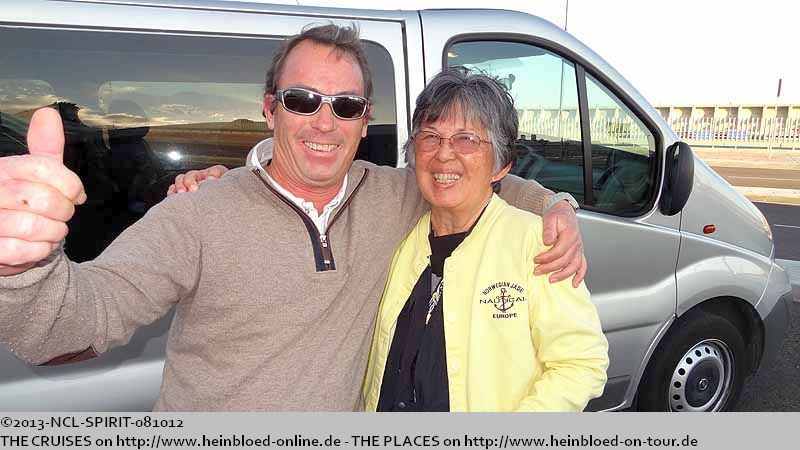 They growed on us.

So saying good-bye came from the heart.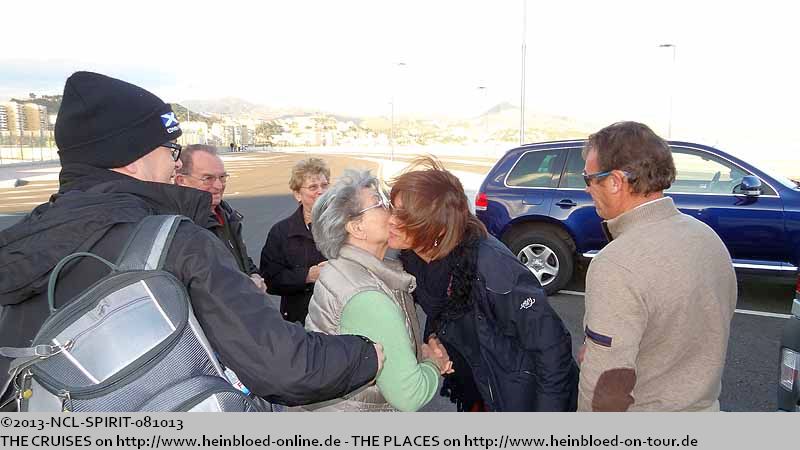 Der Abschied fiel sehr herzlich aus.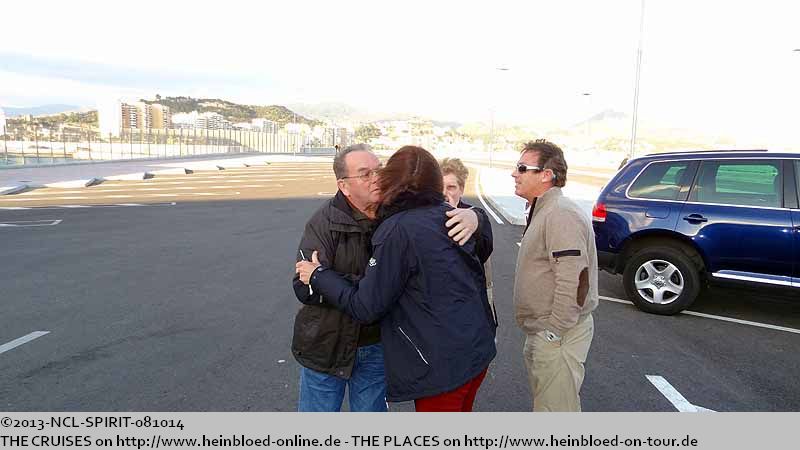 Another greeting to our cabin...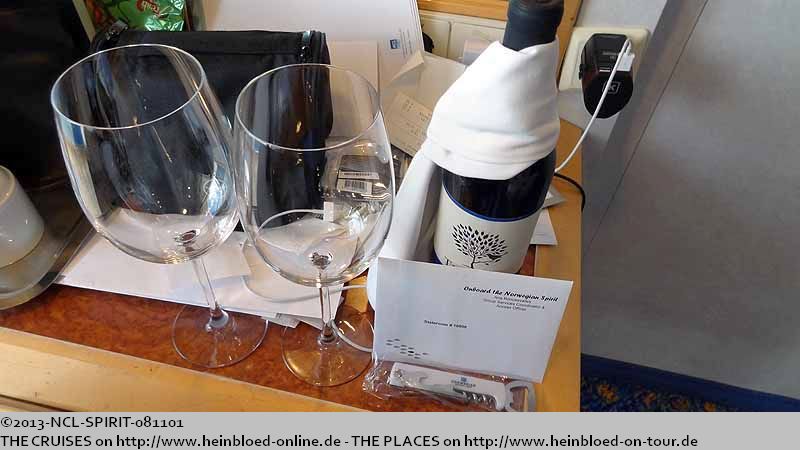 Ein weiterer Kabinengruß...
Ich habe noch nicht herausgefunden, woher ich Ana kenne, aber ich bin noch bei...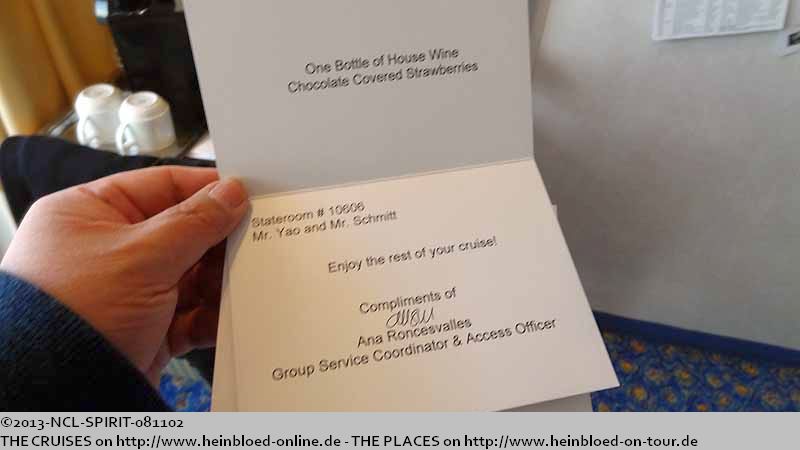 I did not find out so far from where I knew Ana but I was still working on...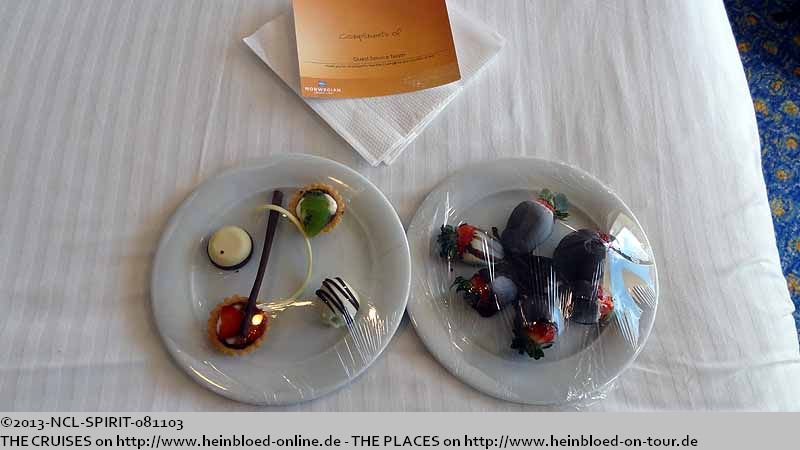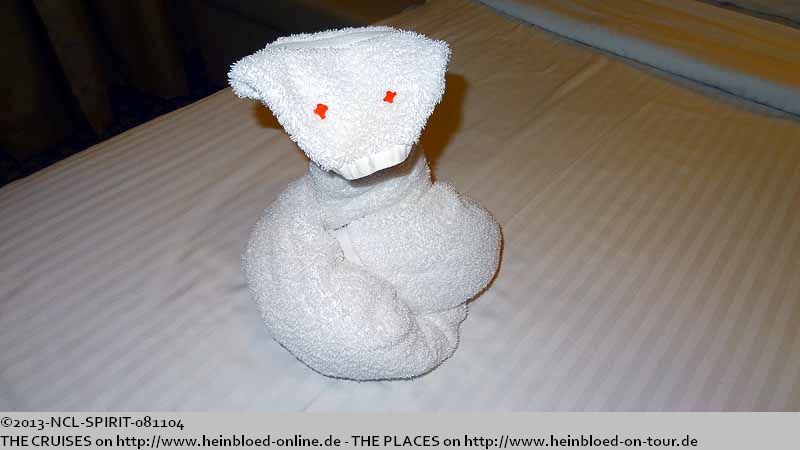 We met Isagani in the zoo of my parents: between the services in the morning and in the evening he took care of the animals and he fed and watered them...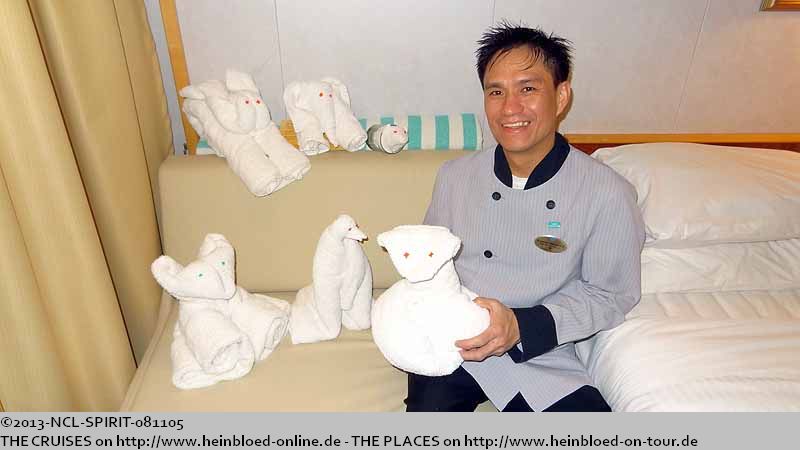 Isagani treffen wir im Zoo bei meinen Eltern: er hat zwischen dem Service morgens und abends auf unsere Tiere aufgepasst und sie gefüttert und getränkt...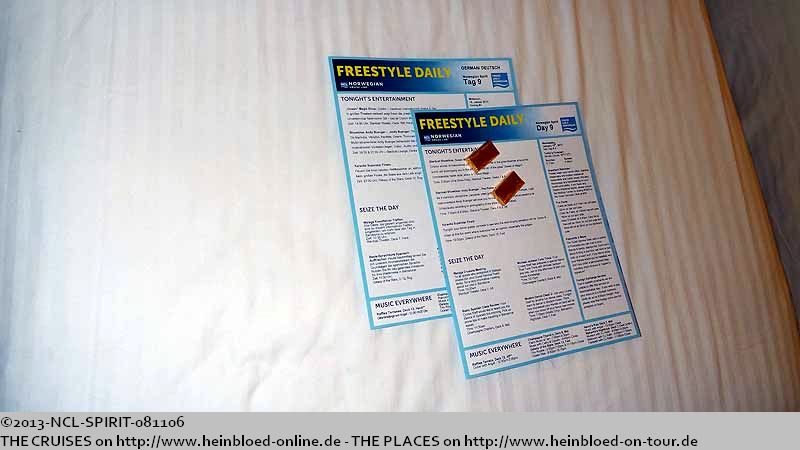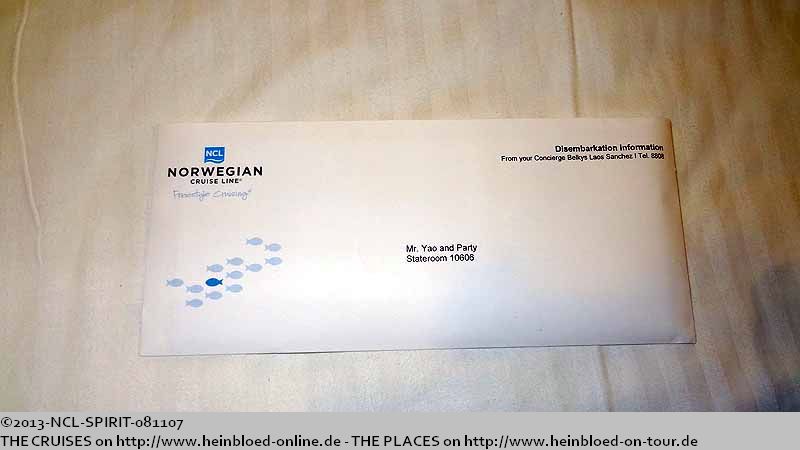 Nun bekommen wir auch die VIP-Anhänger... aber ich hatte eh genug für alle mitgehabt.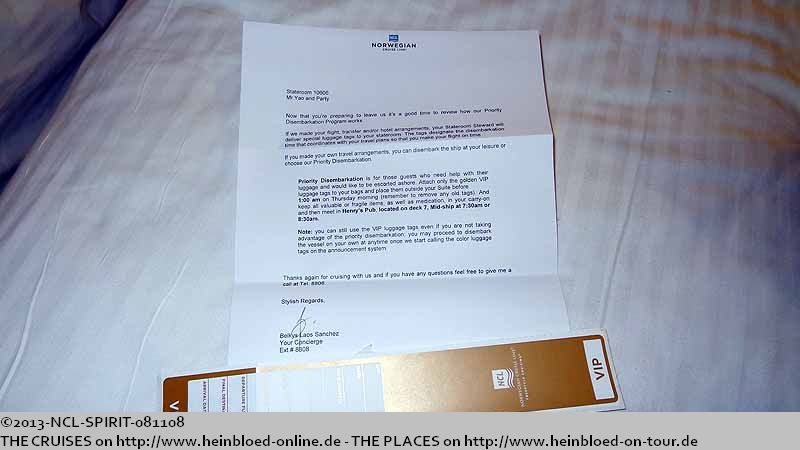 Now we also got the VIP-baggage tags... but I had anyway enough with me.

In the Garden Room we always got menu cards without the need to turn around on our heads.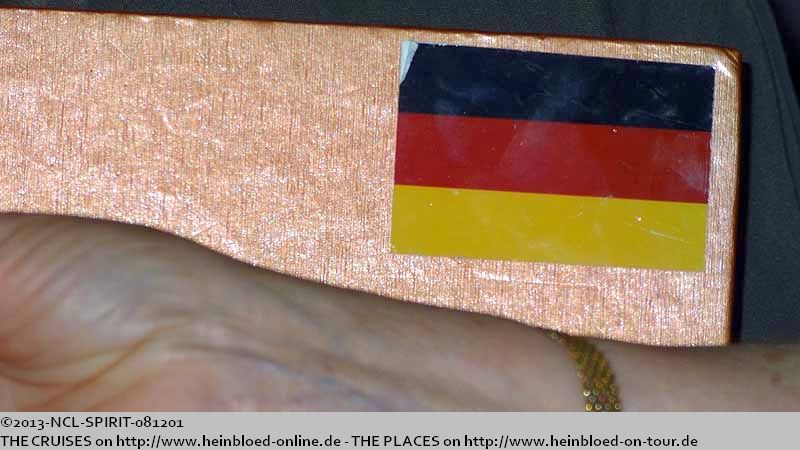 Im Garden Room bekommen wir auch immer Speisekarten, ohne dass wir uns auf dem Kopf stellen müssen.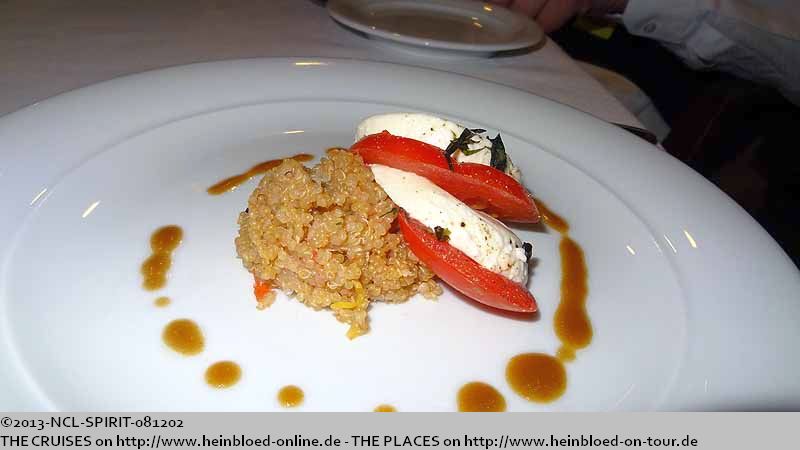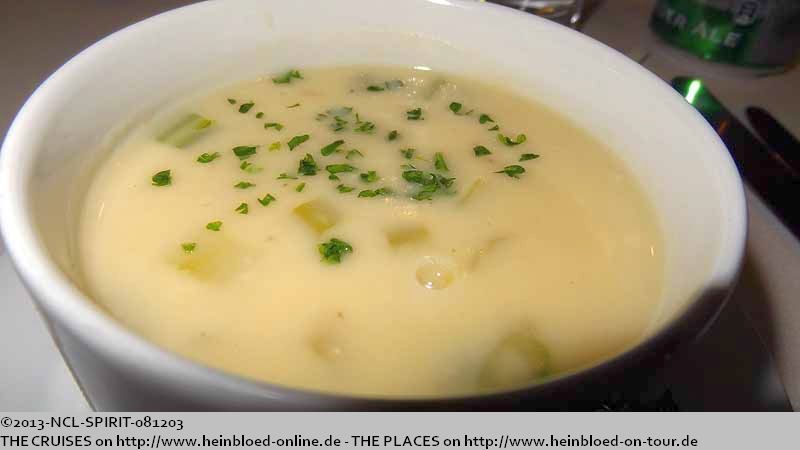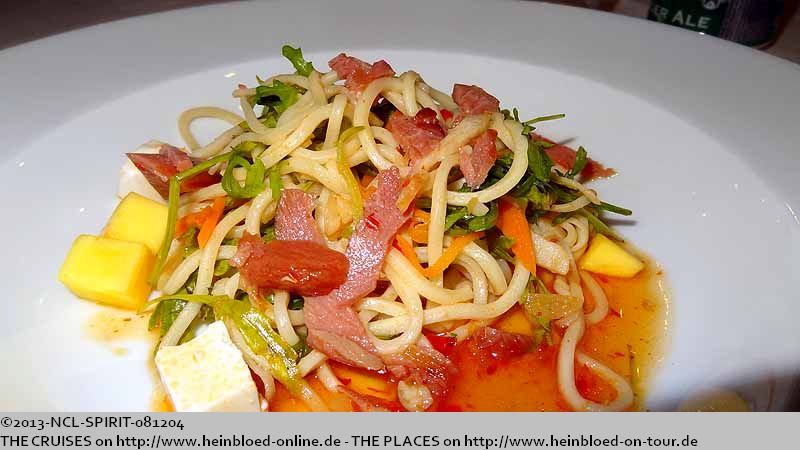 My parents did not like to much risotto. So: we only asked and got some white rice.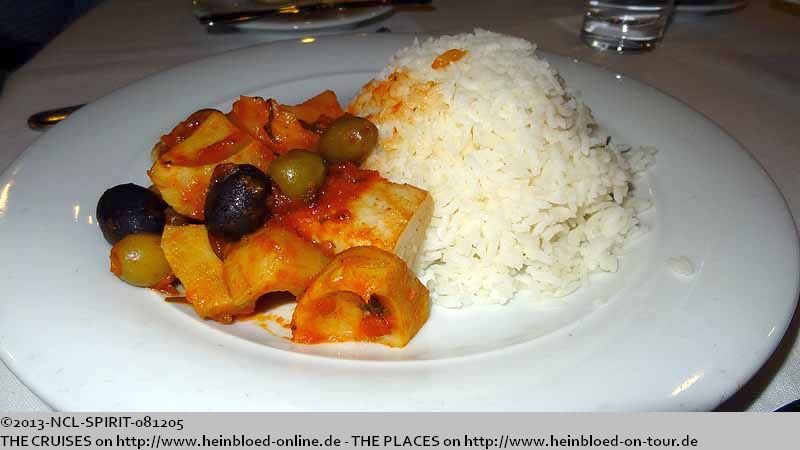 Meine Eltern mögen keinen Risotto. Deswegen: einfach fragen und man bekommt normalen weißen Reis.
Und Bruno bekam die Version mit Risotto: nochmals EINFACH FRAGEN!!!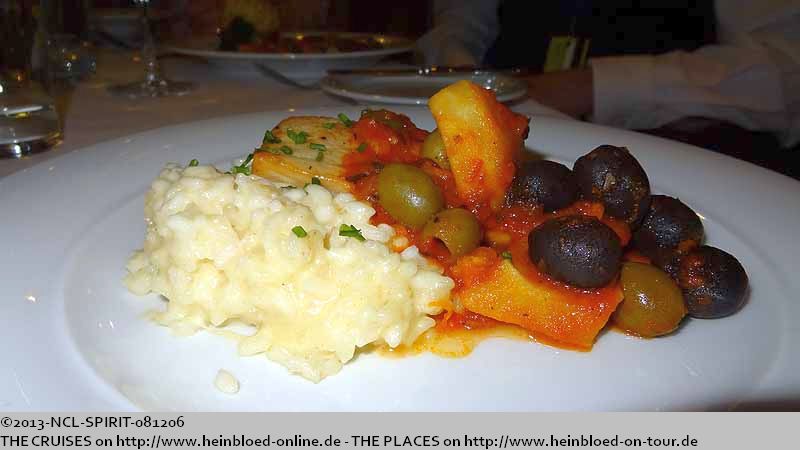 And Bruno got the version with risotto: again JUST ASK!!!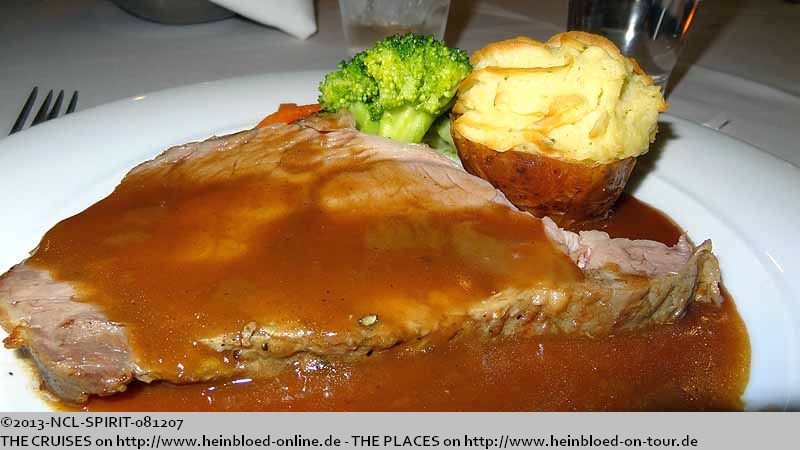 Irgendwie bin ich heute besonders hungrig, weil ich die Pizza ja nur zu einem 1/8 gegessen habe: deswegen bekomme ich noch ein einfaches Wiener Schnitzel. Hatte ich einfach Lust darauf.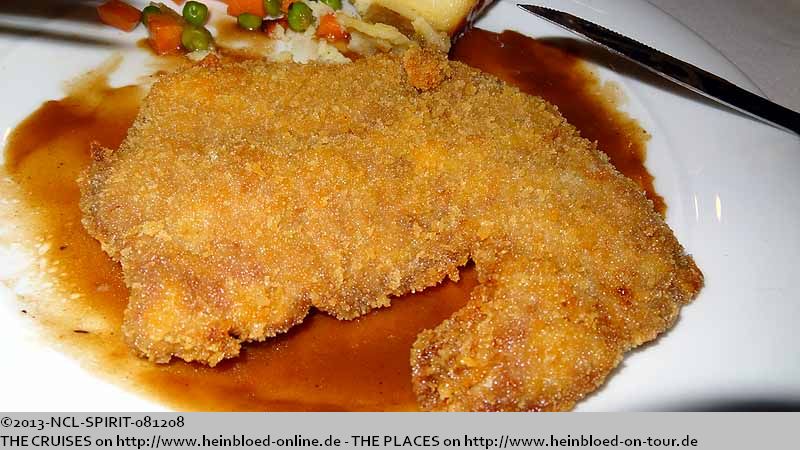 Somehow I had a lot of hunger because I only ate 1/8 of my pizza - so I got a simple Wiener Schnitzel. Today I really liked to have it.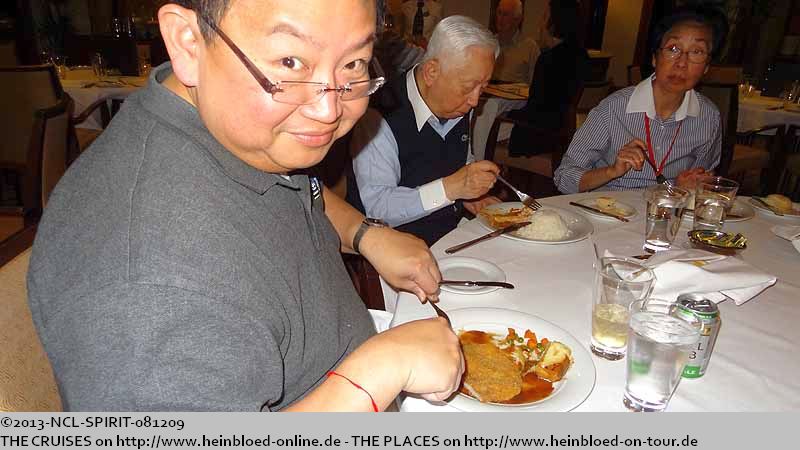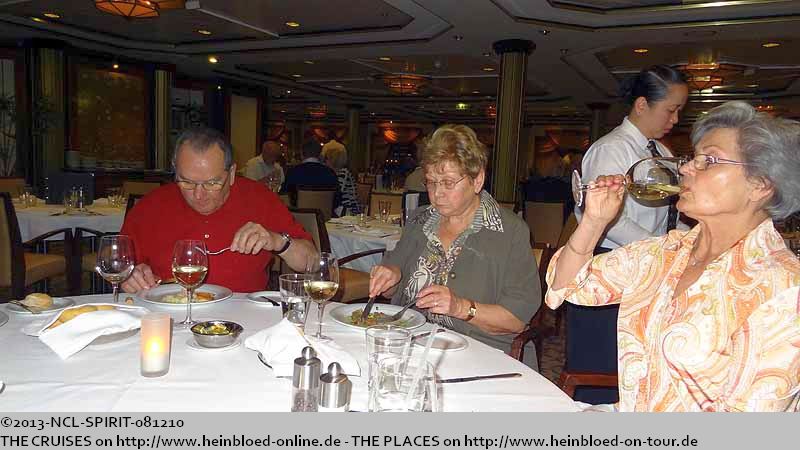 That was really bad for : The next night we need for our last night a larger table: but this was only available at Windows.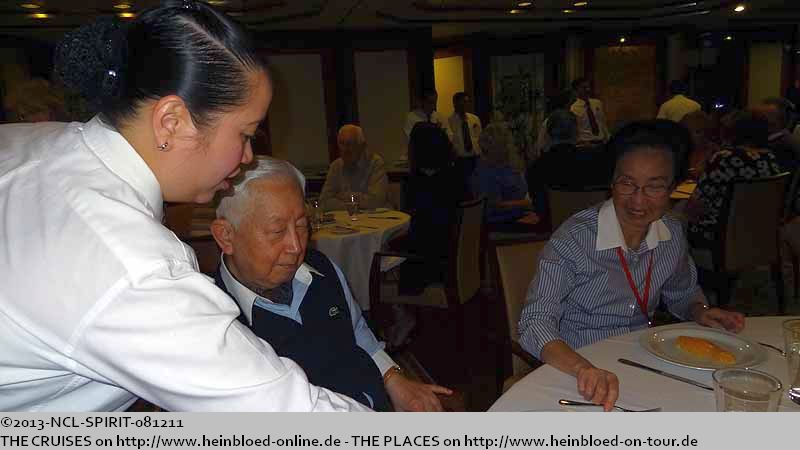 Das ist jetzt echt schade: Morgen Abend brauchen wir für unseren letzten Abend wieder einen größeren Tisch: nur die gibt es nur im Windows.
Cherryl und Maria Anne haben immer unsere Wünsche von den Lippen abgelesen: z. B. der doppelte Espresso und das Kännchen mit warmer Milch für Bruno...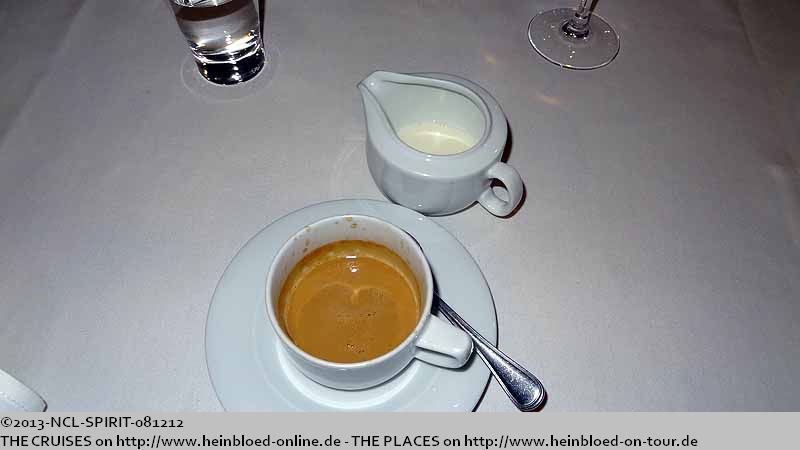 Cherrly and Maria Anne always read our wishes from our lips: e. g. the double Espresso and the little milk jug with warm milk for Bruno...