Scroll down for English explanations - alternates with German explanations.

18.30 Uhr wieder an Bord... aber wir müssen früher zurück sein. Für 18.00 Uhr habe ich einen Tisch bestellt.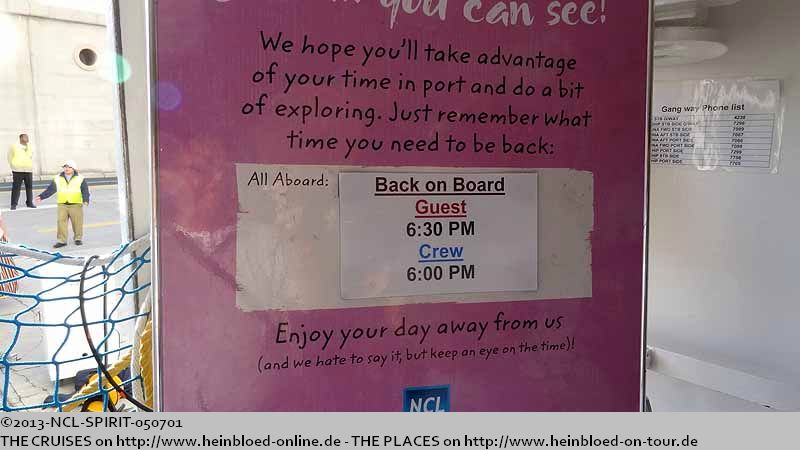 18.30 hrs back on board... but we need to be earlier back. For 18.00 hrs I booked a table.

There was a shuttle-bus to the bridge to the city (just next to AIDAcara). Normally there is a tunnel but there were construction works right now.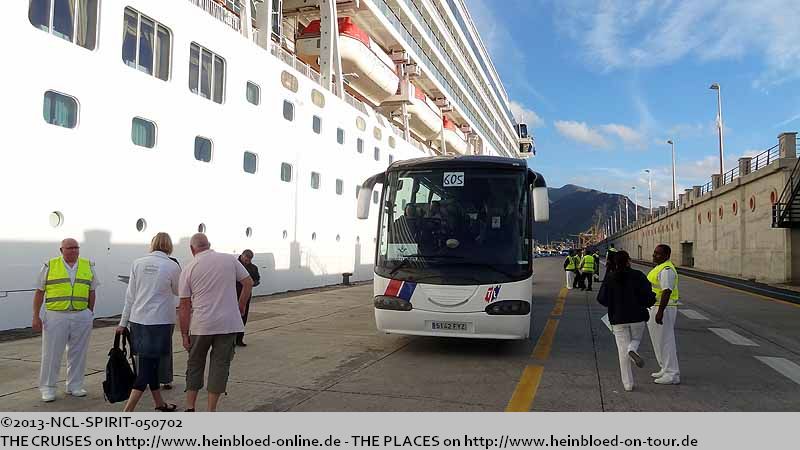 Es gibt einen Shuttle-Bus der zur Brücke zur Stadt fährt (direkt neben AIDAcara). Normalerweise gibt es einen Tunnel, aber da wird gerade gebaut.
Könnte unser Bus sein.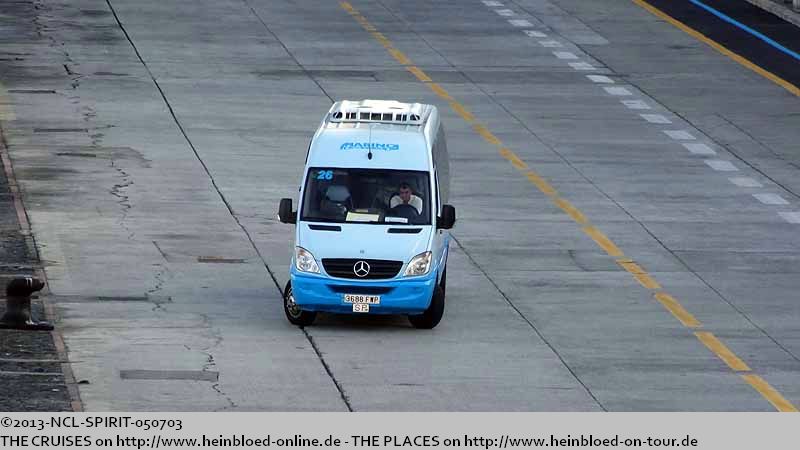 Might be our bus.

And Rosi was already waiting for us. Again bilingual.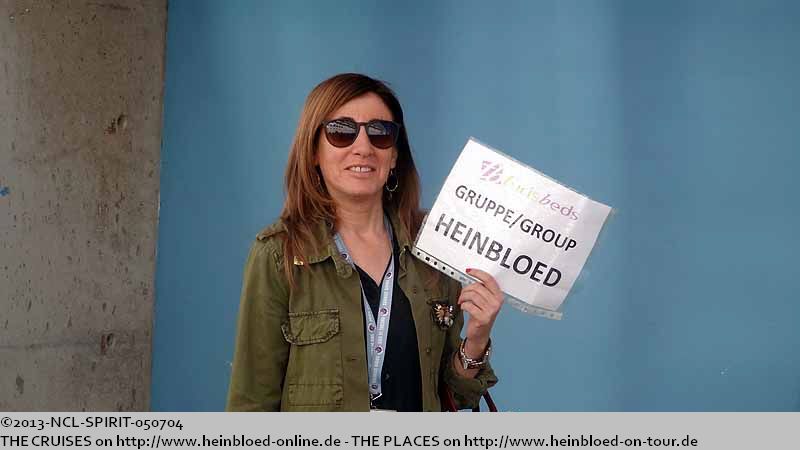 Und wir werden von Rosi schon erwartet. Wieder zweisprachig.
Die Tour haben wir bei
TurisBeds
gebucht. Das war etwas lustig... Ich hatte die Touristeninformation angeschrieben. Die gaben mir die Kontaktdaten von allen Anbietern und gleichzeitig gaben sie meine Daten weiter. Daraufhin schrieben mich alle an, und fragten nach, wieviele Busse ich brauche: zehn, zwanzig... Als ich dann antwortete, dass ich eigentlich bloß einen kleinen kleineren Bus brauche, blieb nur TurisBeds übrig, die bereit waren, für mich und meine Gruppe etwas zu tun. Schade, dass der 18-Sitzer das kleinste Fahrzeug ist, das sie stellen. Aber ich würde sie trotzdem das nächste Mal anrufen und nachfragen, was sie für mich machen können. Allerdings mussten wir eine Woche vor Ankunft alles bezahlt haben. Das ging aber auch sehr gut. Insgesamt haben wir zwei Ausflüge gebucht. Leider fand der zweite nicht statt, weil der Hafen nicht angelaufen wurde. TurisBeds hat uns aber sofort geschrieben, dass es eine Erstattung gibt.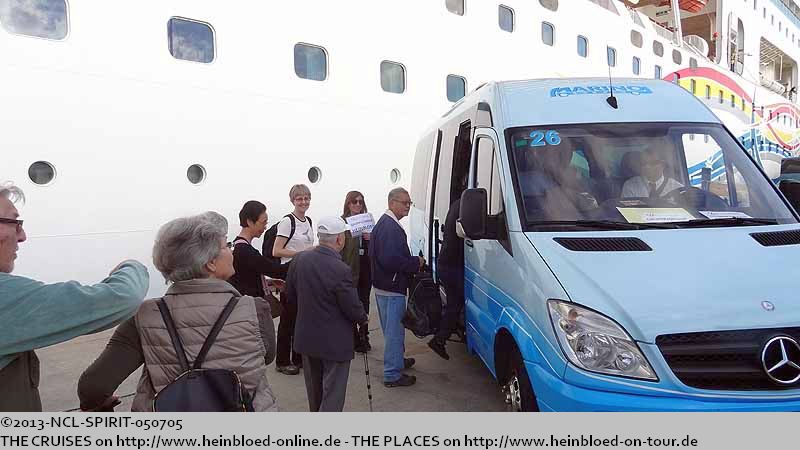 We booked our tour with TurisBeds. That was quite funny... I sent a request to the Tourist Information. They sent me all contacts from various providers but also sent them my contacts. So I got mails from all providers who asked how many busses I would need: ten, twenty... When I answered that I only need a very small bus only TurisBeds left who was willing to do something for me and my party. So sad that the smallest vehicle they offered was the 18-seater. But I would call them again and ask if there might be something they could do for me. But we had to pay a week in advance. Worked very well. We booked two tours with them. But the second need to be cancelled as the port call was cancelled. TurisBeds wrote us immediately and will arrange a refund.

Our driver Manolo.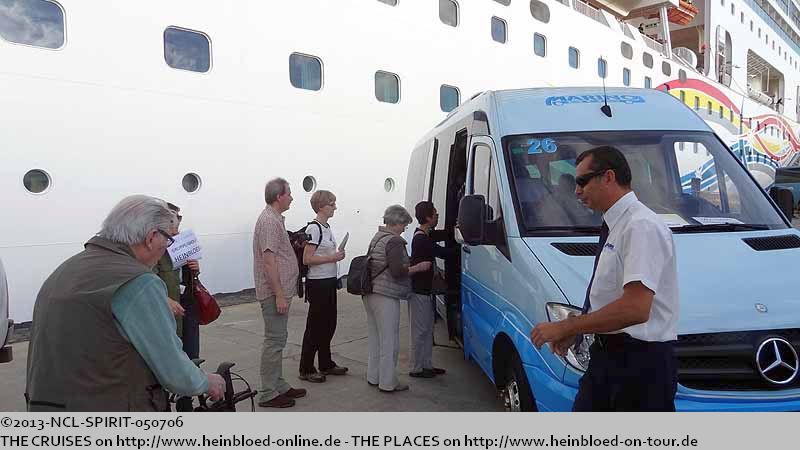 Unser Fahrer Manolo.
Wir waren 12 und so hatten immer zwei einen Platz für Gepäck usw.. Nur hatten viele Probleme mit der Klimaanlage, weil sich die Düsen nicht vollständig schließen ließen und es daher immer etwas zog. Das nächste Mal nehmen wir unser Klebeband mit... Nr. 11 und 12 sind dieses Mal Christina und Axel. Seit Reykjavik buchen wir keinen Bus mehr voll!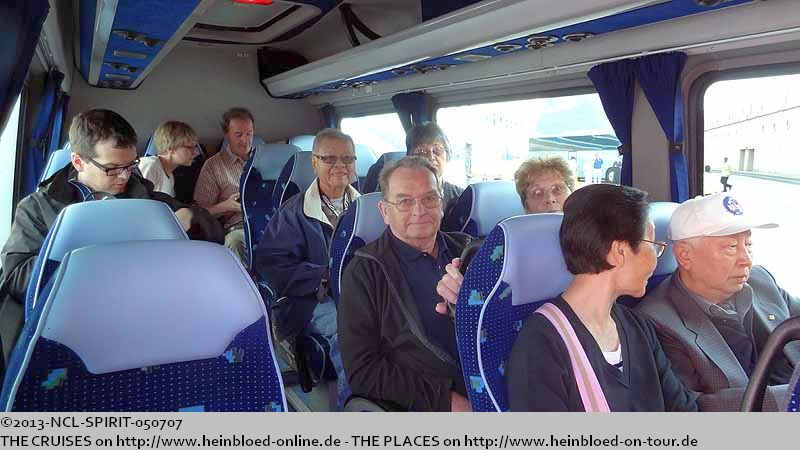 We were 12 and so two of us had one seat for bags etc. But many of us had problems with the air-condition, because you cannot close completely the air-outlet and so it was very breezy. Next time we should have some tape with us... No. 11 and 12 were Christina and Axel this time. Since Reykjavik we do not book any bus full capacity anmore!!!

On the way to Mount Teide we stopped at two observation points.

Es geht auf dem Weg zum Teide zunächst zu zwei Aussichtspunkten.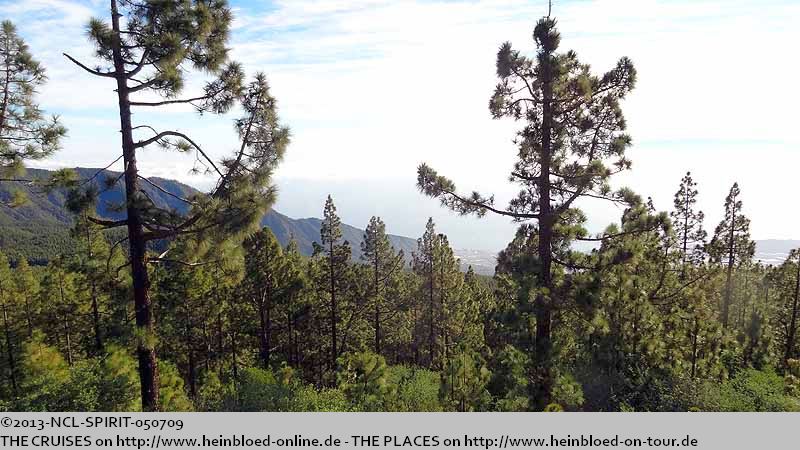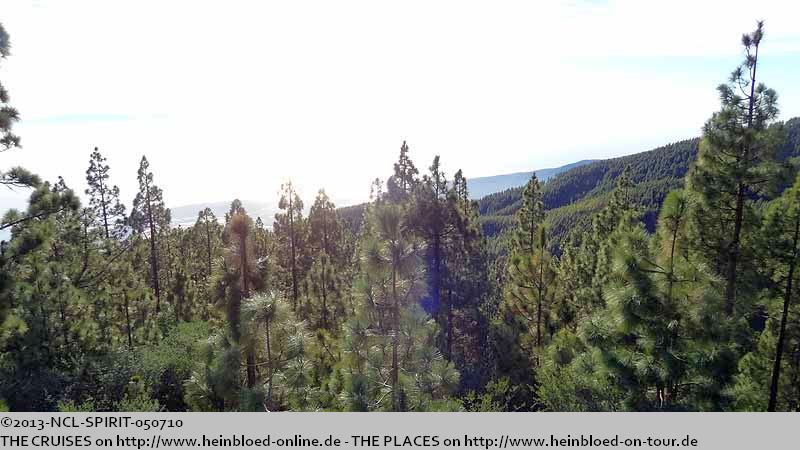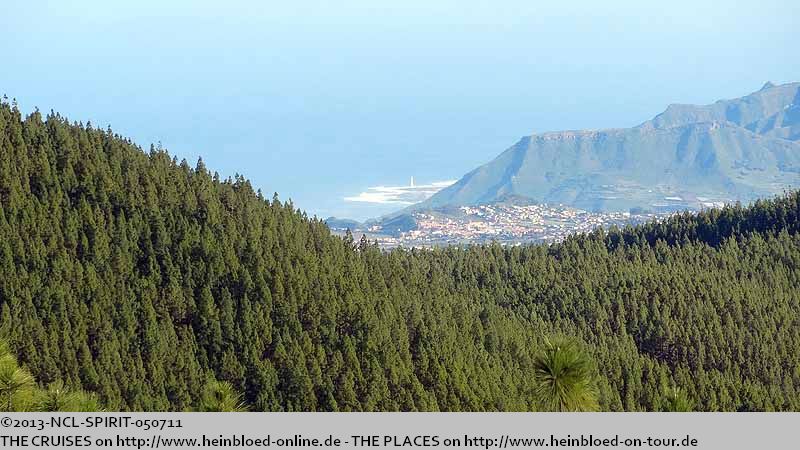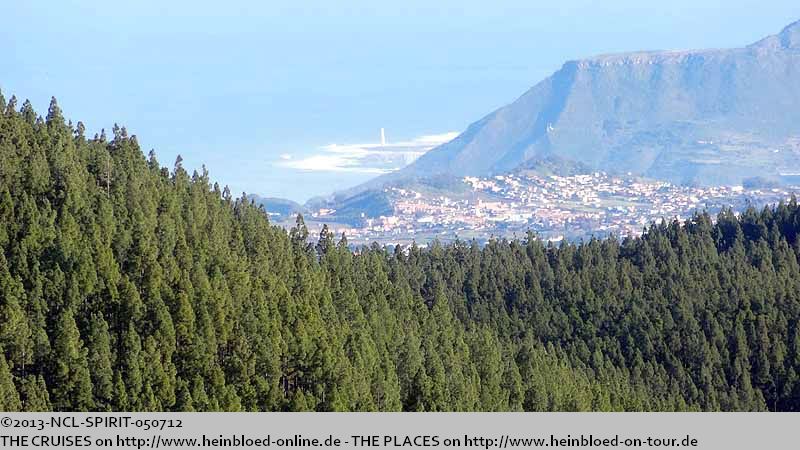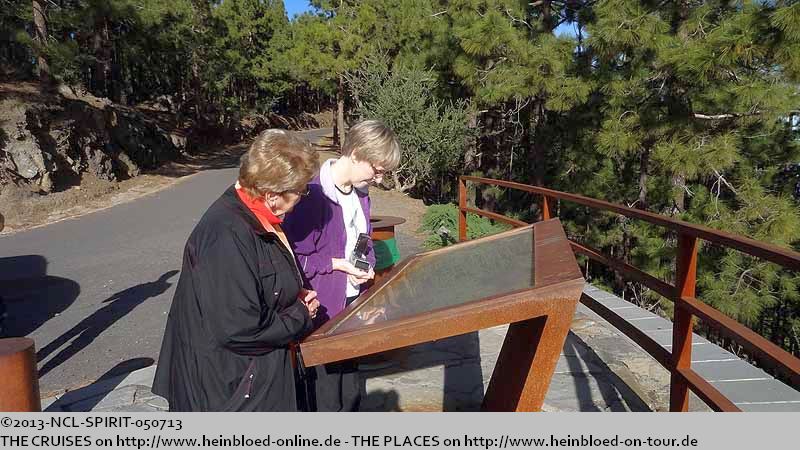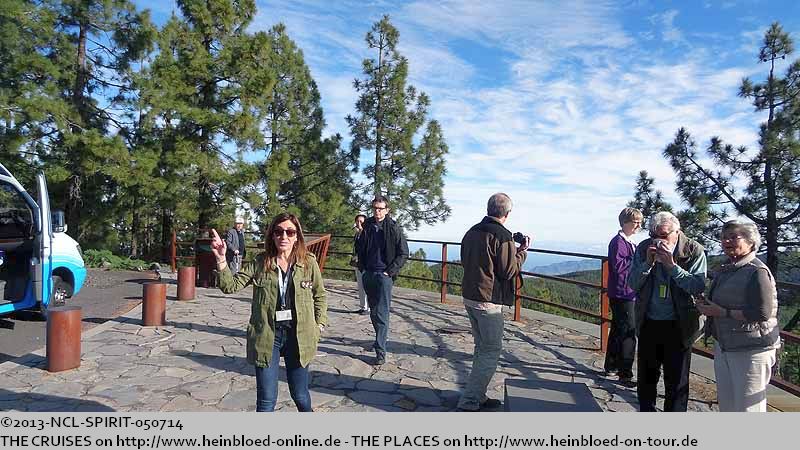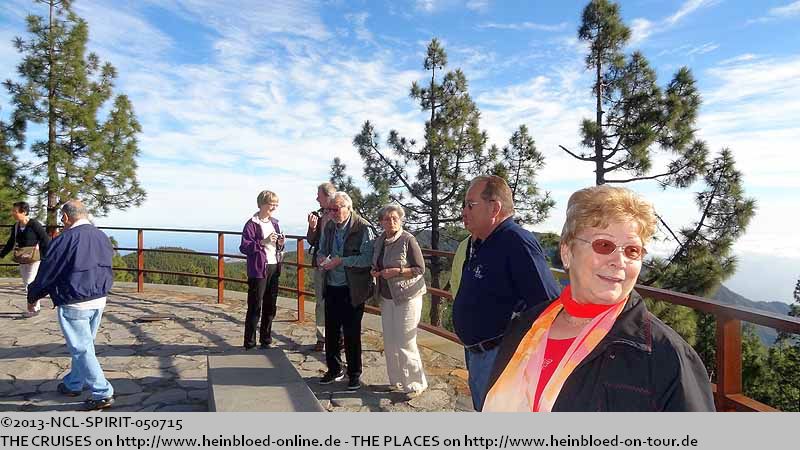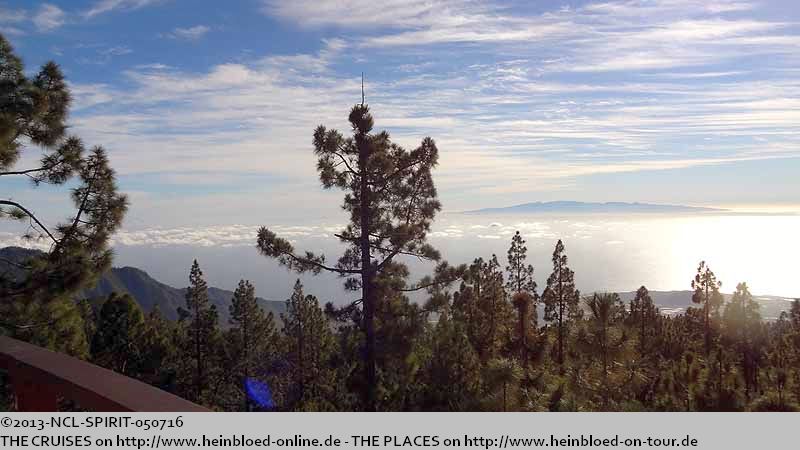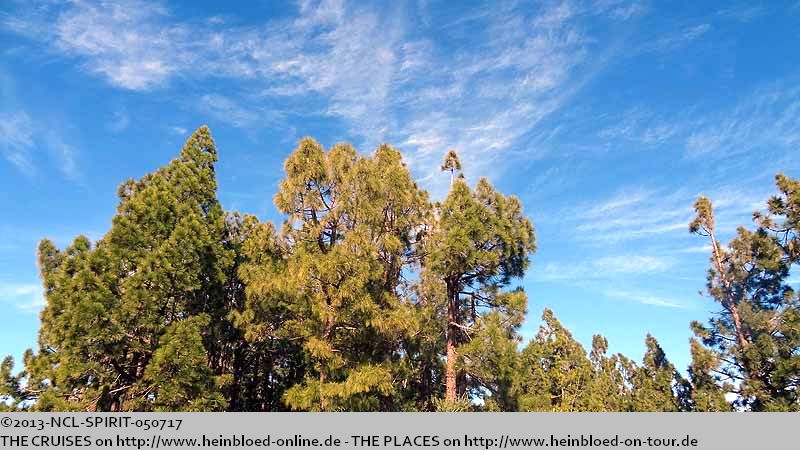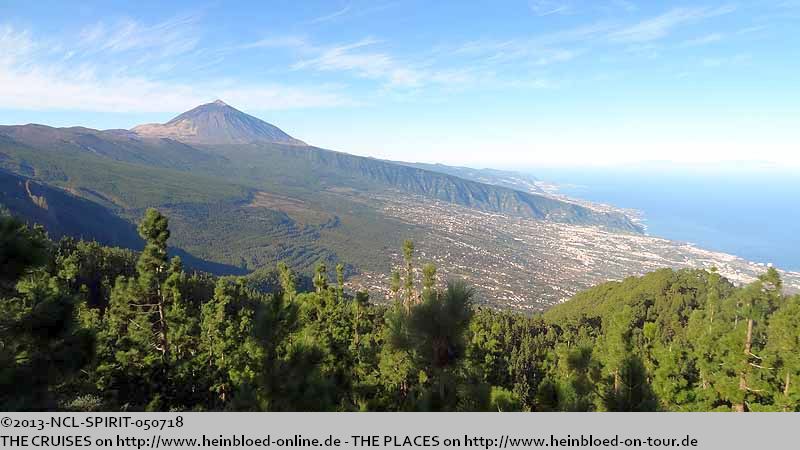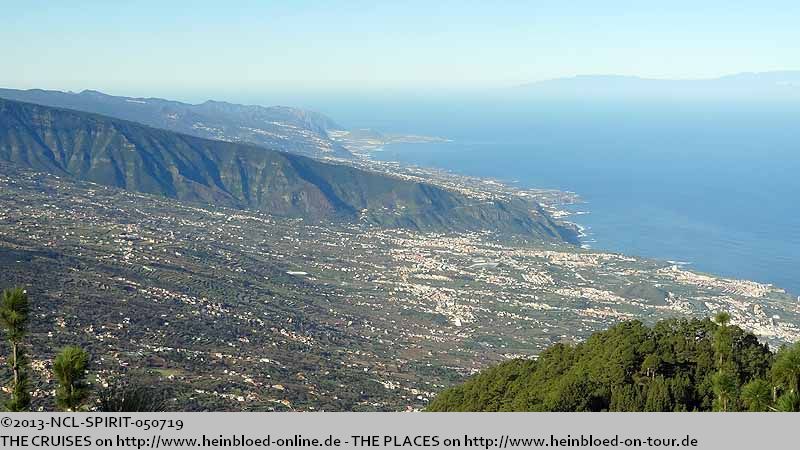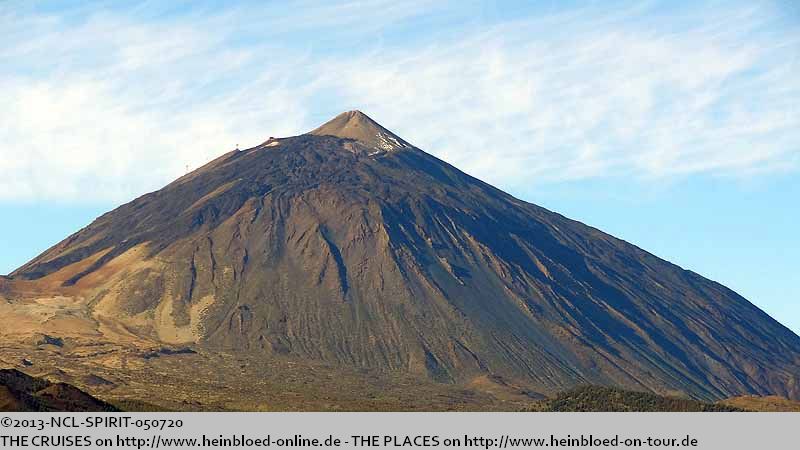 Ich hatte die Idee, dass Bruno seinen Finger in den Berg steckt... Nur da das die Aufmerksamkeit der anderen erregt, wusste er am Schluss leider auch nicht mehr, wohin er seinen Finger stecken sollte. Außerdem war es nicht gerade warm, so dass die Konzentration bald nachlässt.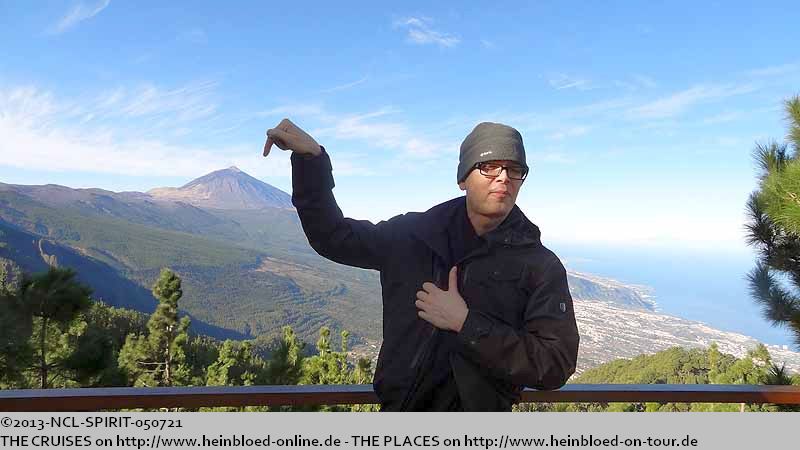 I had the idea that Bruno put his finger into the mountain... But that attracted only the attraction of the others so he did not now at the end which instructions he should follow to place his finger. But as it was not warm he had some problems to concentrate a long time.

But if I see the picture: maybe it was not so cold at all...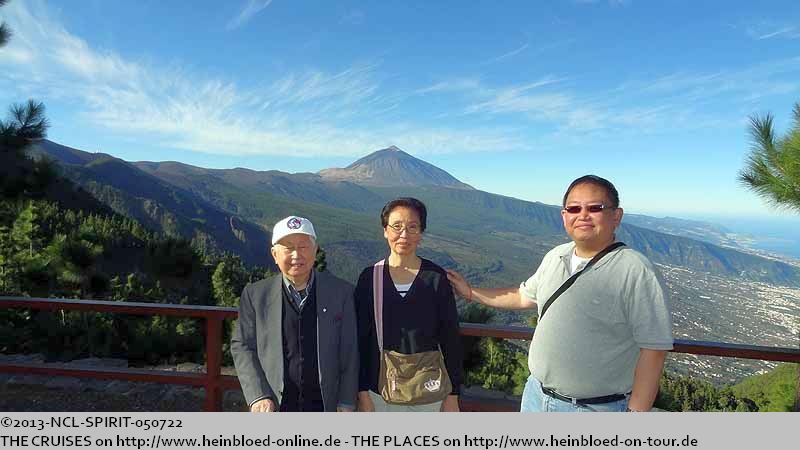 Wenn ich mir mein Bild angucke: vielleicht war es doch nicht so kalt...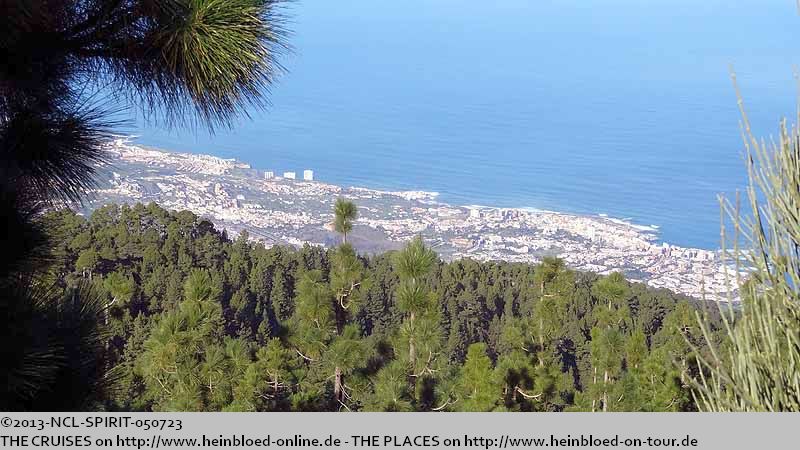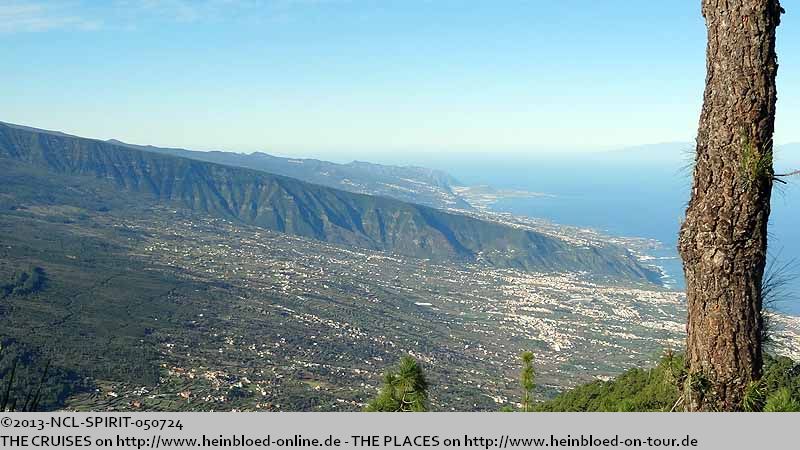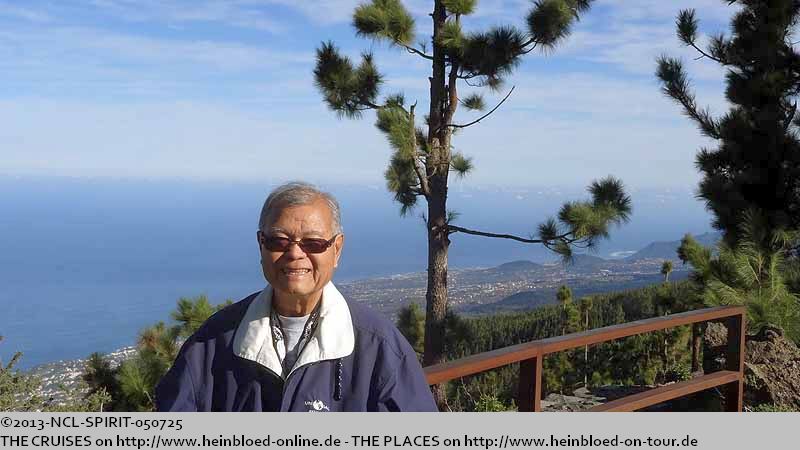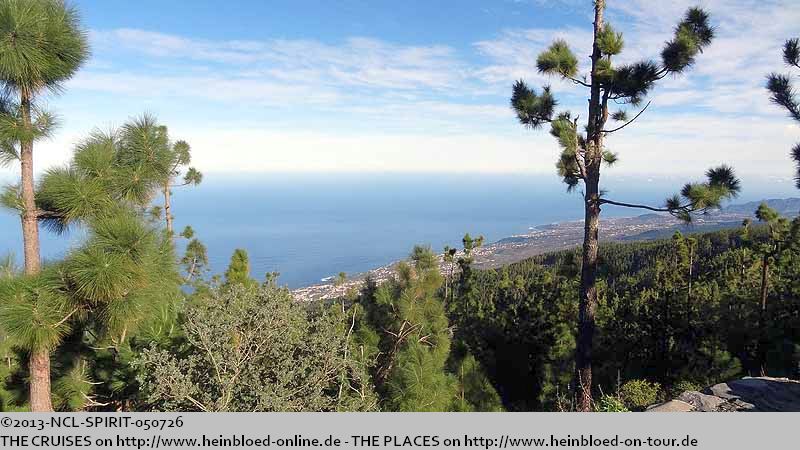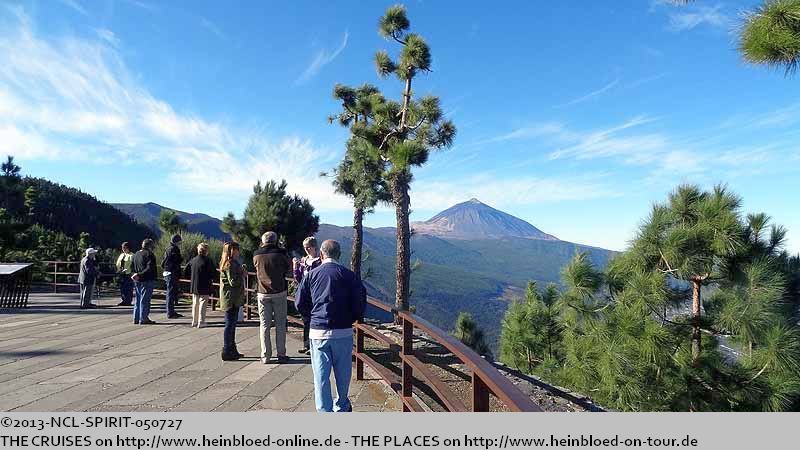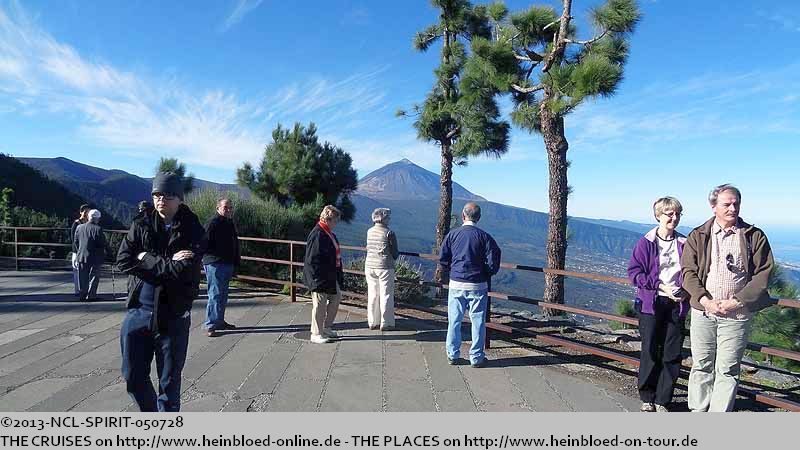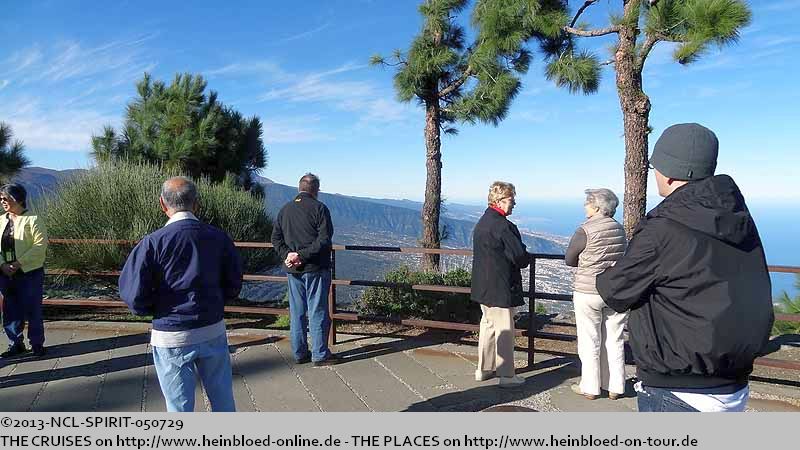 Charlie is missing on this picture as he preferred to stay in the car.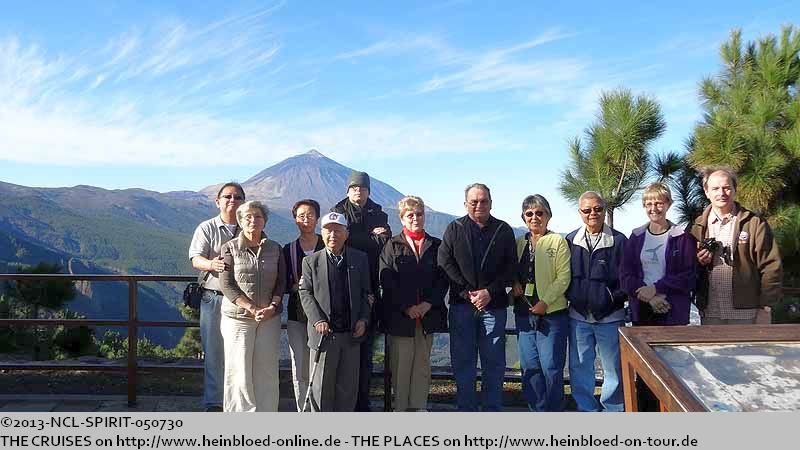 Karl-Heinz fehlt leider auf dem Bild, weil er darum bat, dass er im Wagen sitzenbleiben durfte.