Scroll down for English explanations - alternates with German explanations.

Als wir durch die Kanäle fuhren, haben wir uns doch mal ziemlich erschrocken, als wir hier den Einkaufswagengriff der STAR PRINCESS sahen.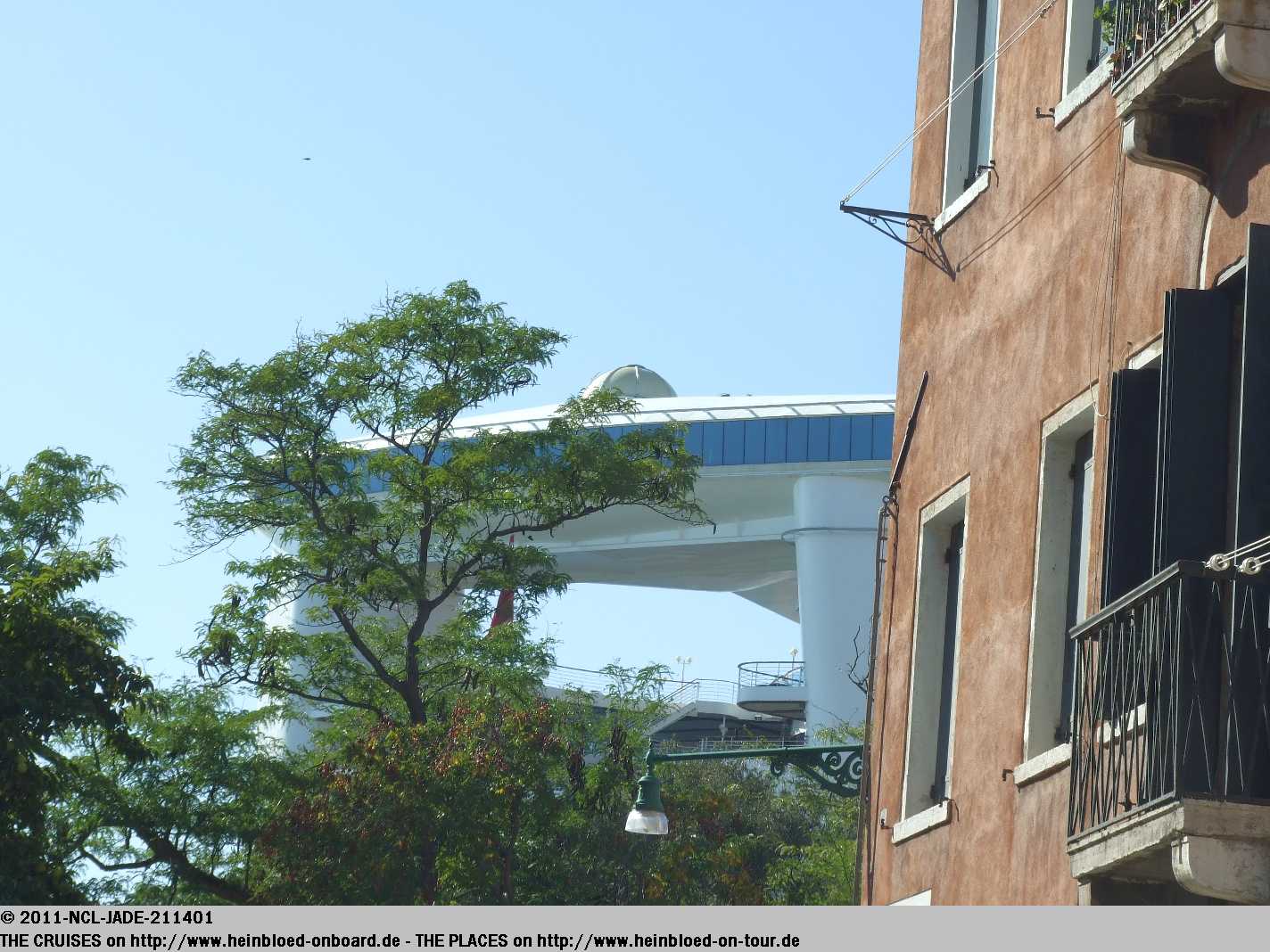 When we passed the canals we were very scared when saw the shopping cart handle of STAR PRINCESS.

Looked so strange there in between.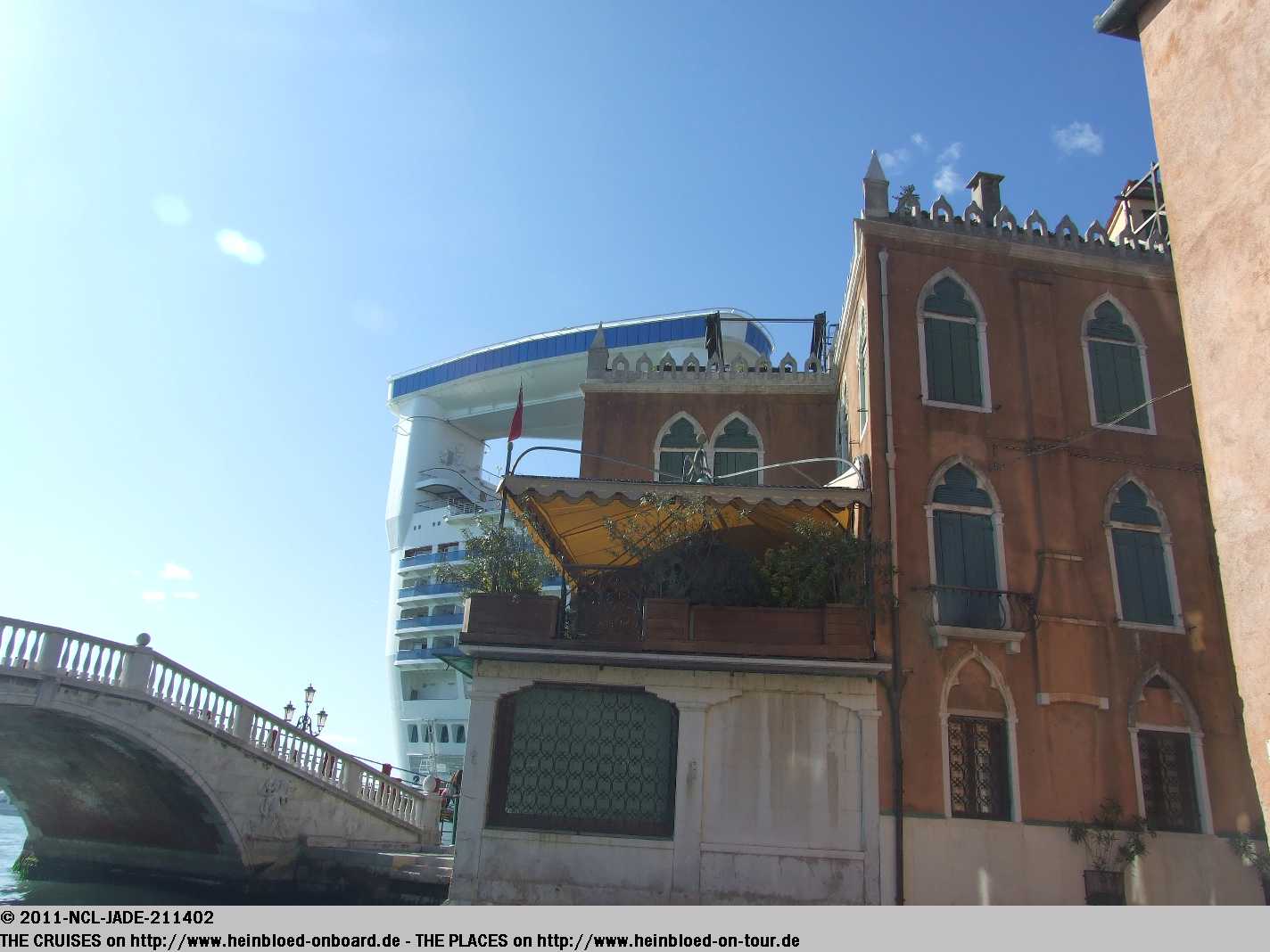 Das wirkte einfach wie ein Fremdkörper.
Nichts desto trotz: hier alle Bilder der STAR PRINCESS, die im Laufe des Tages erstellt wurden.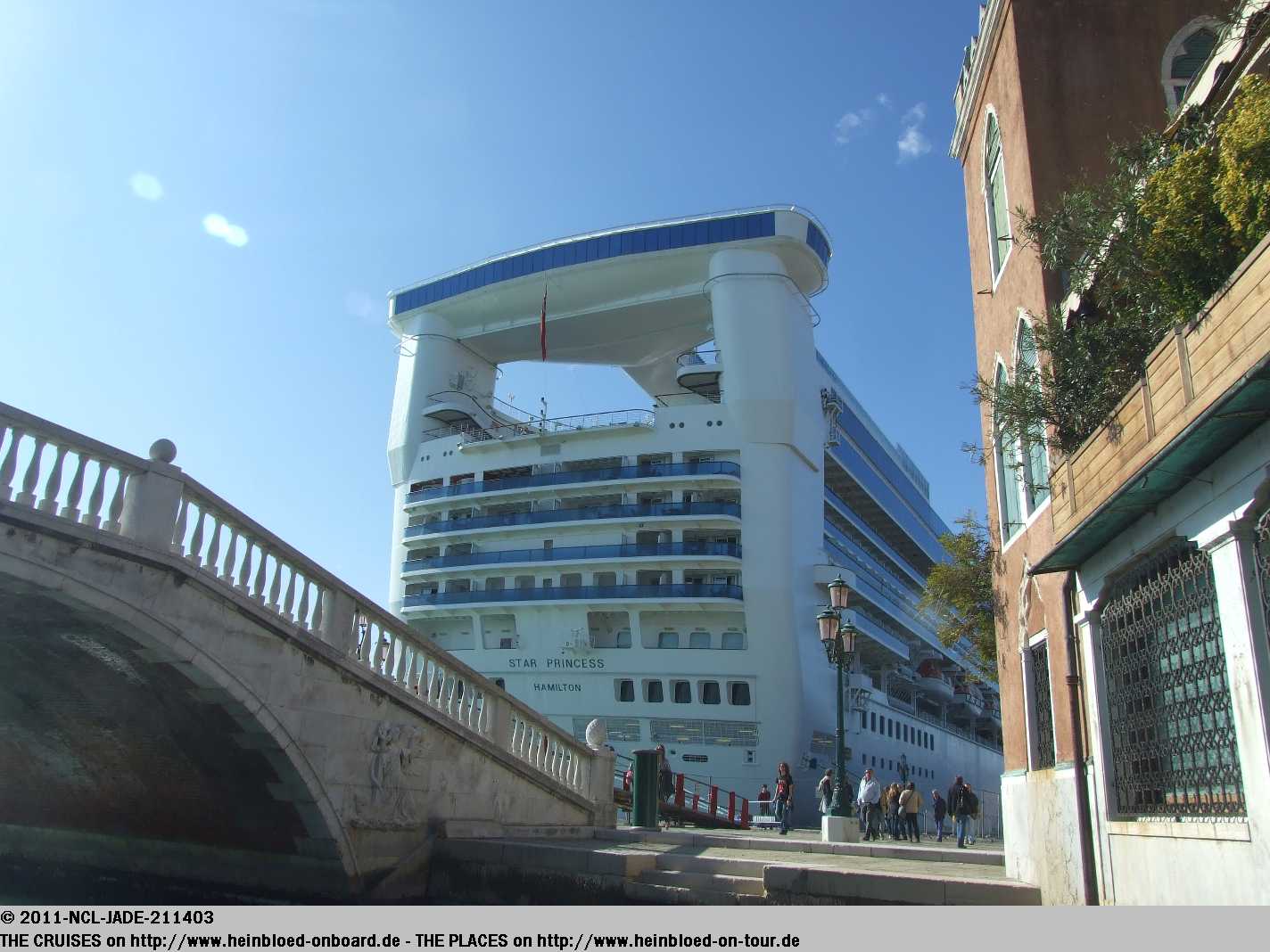 But anyhow: here are all pictures we made of STAR PRINCESS for that day.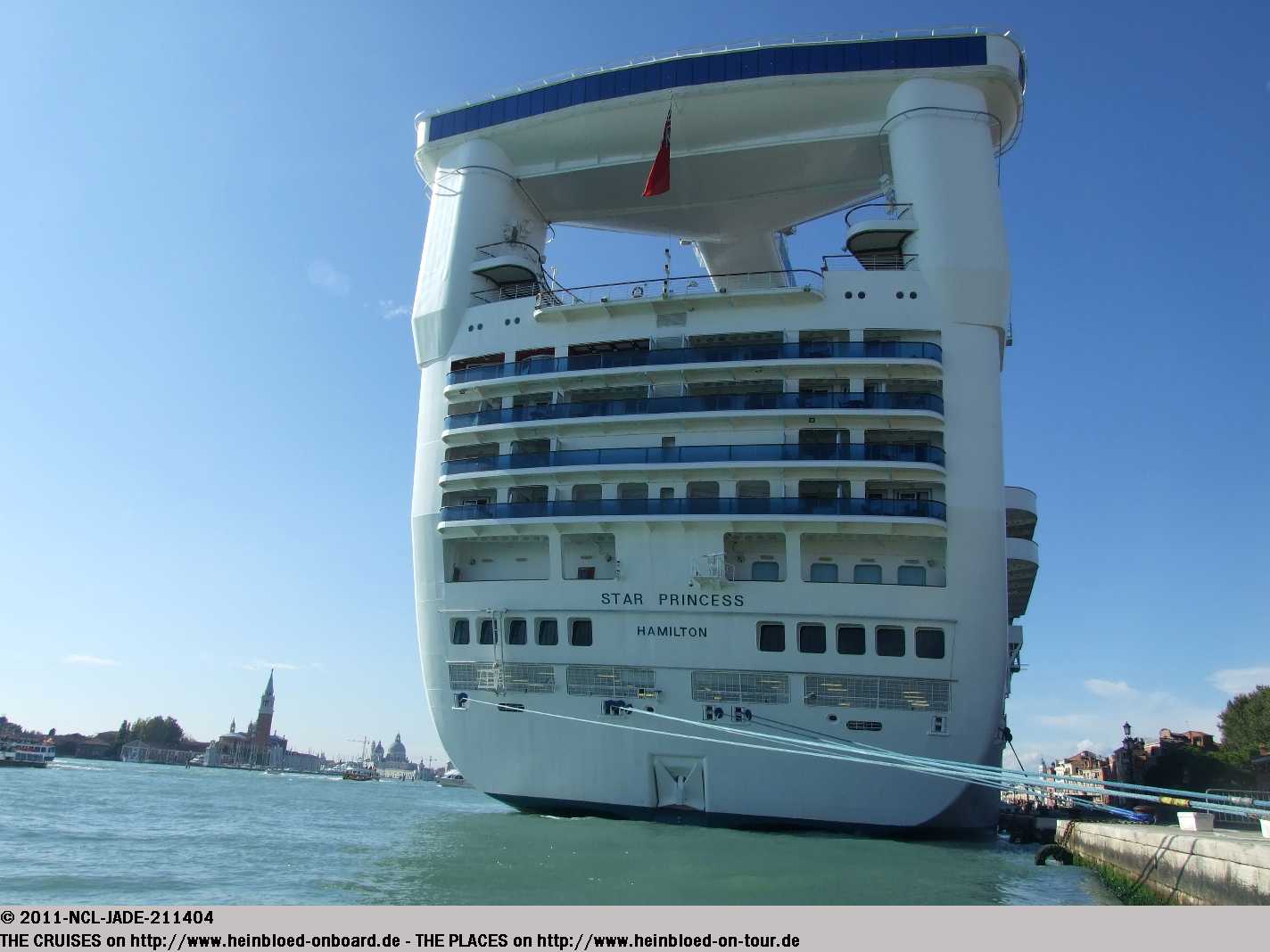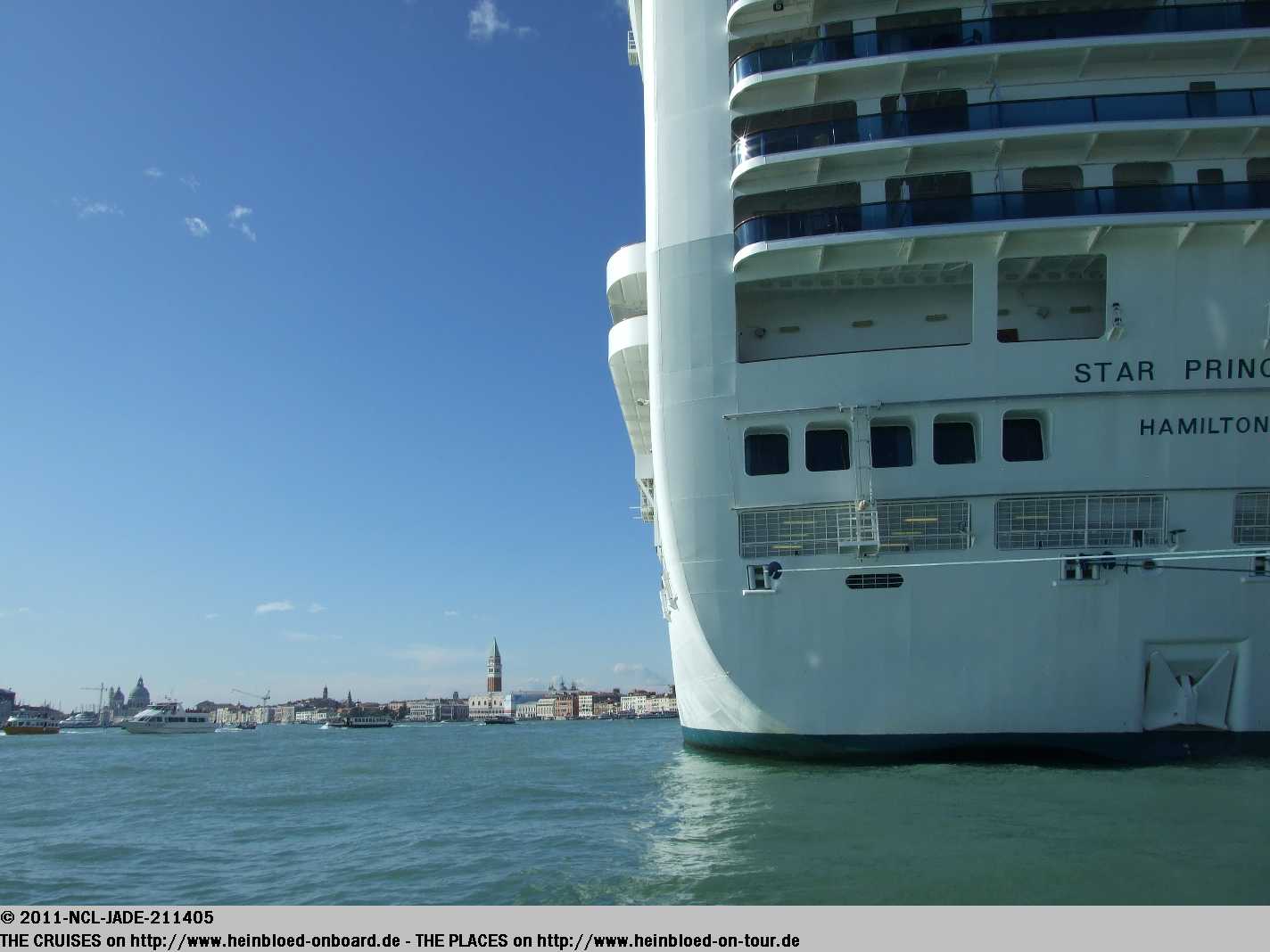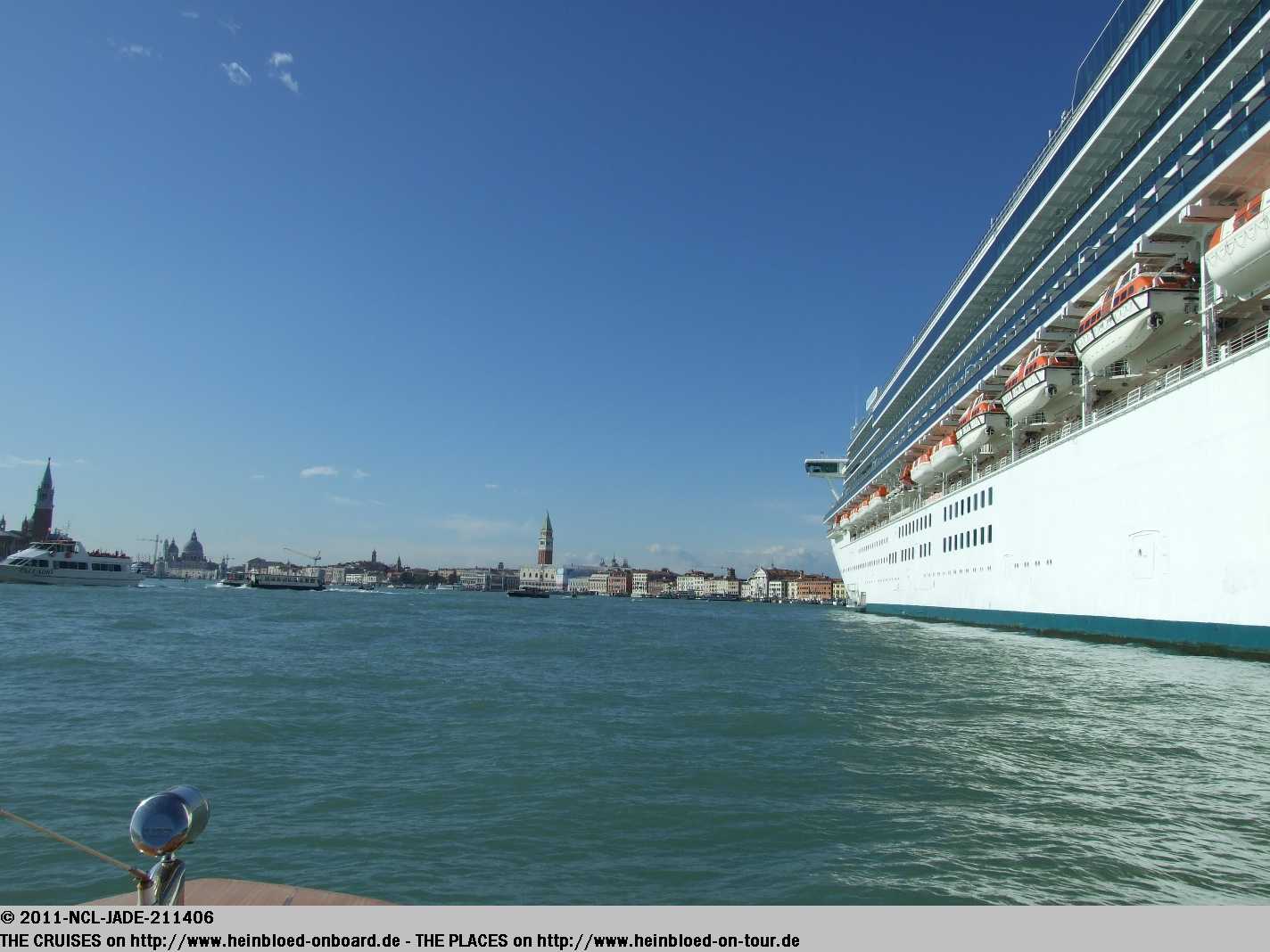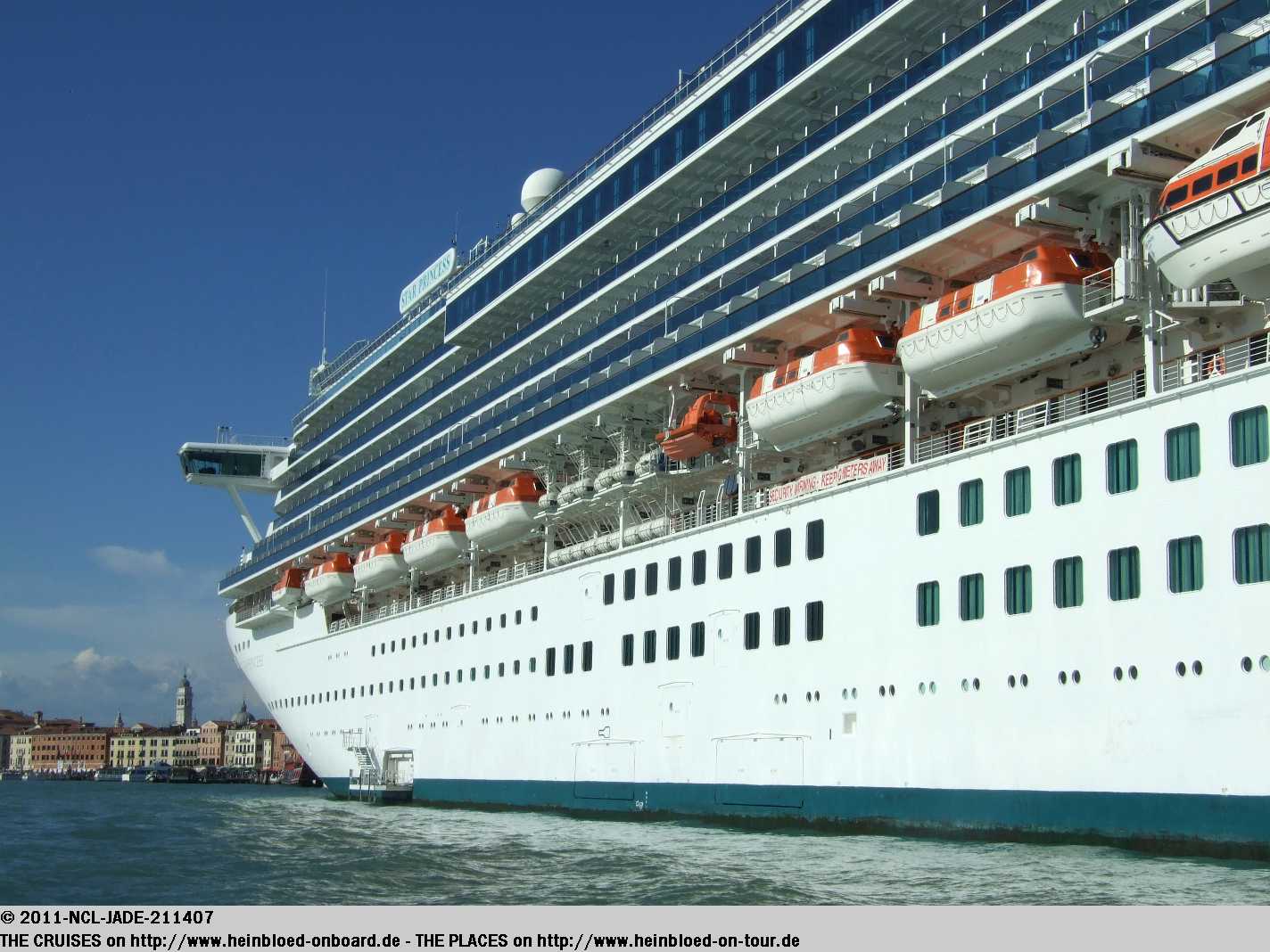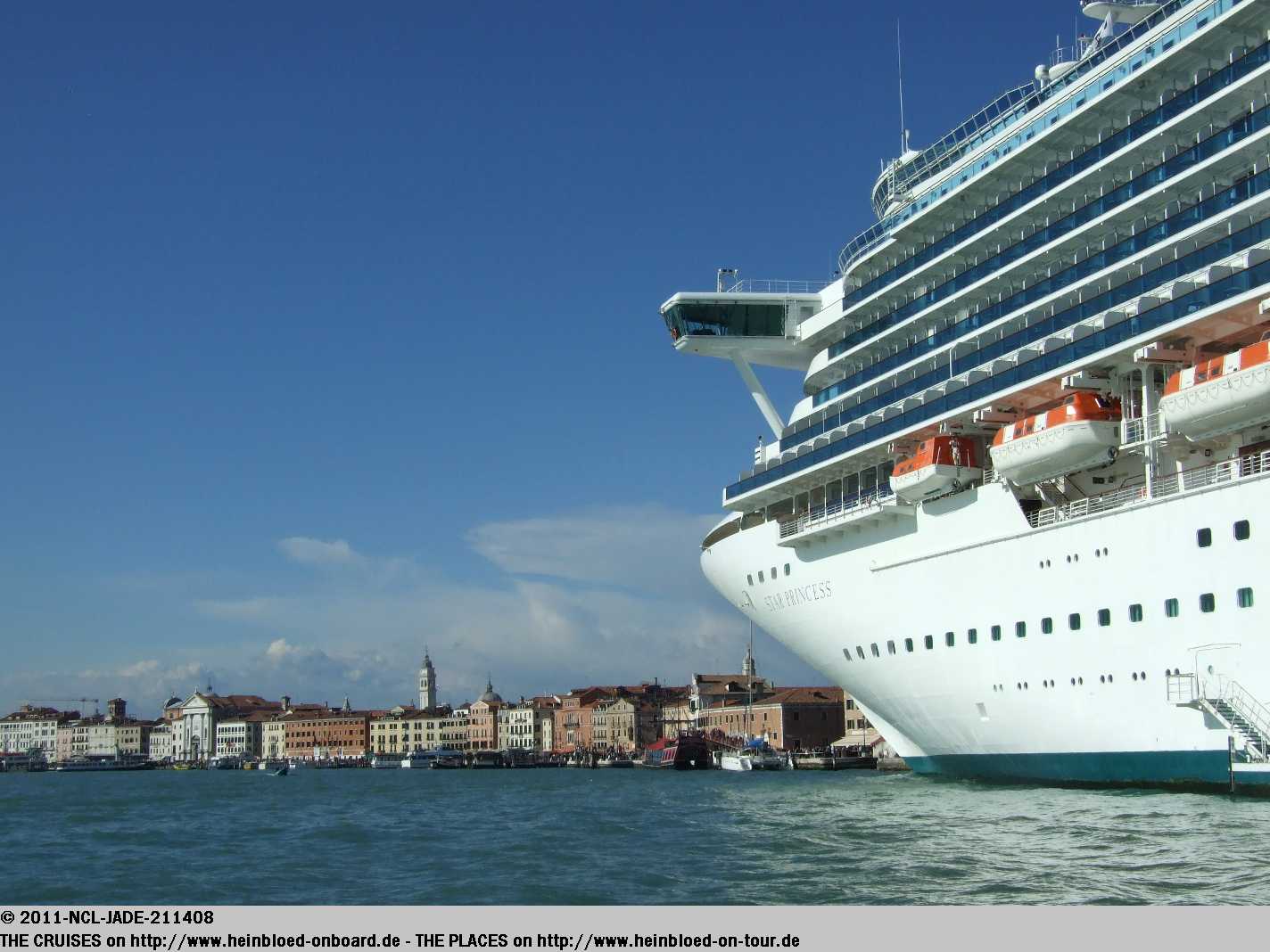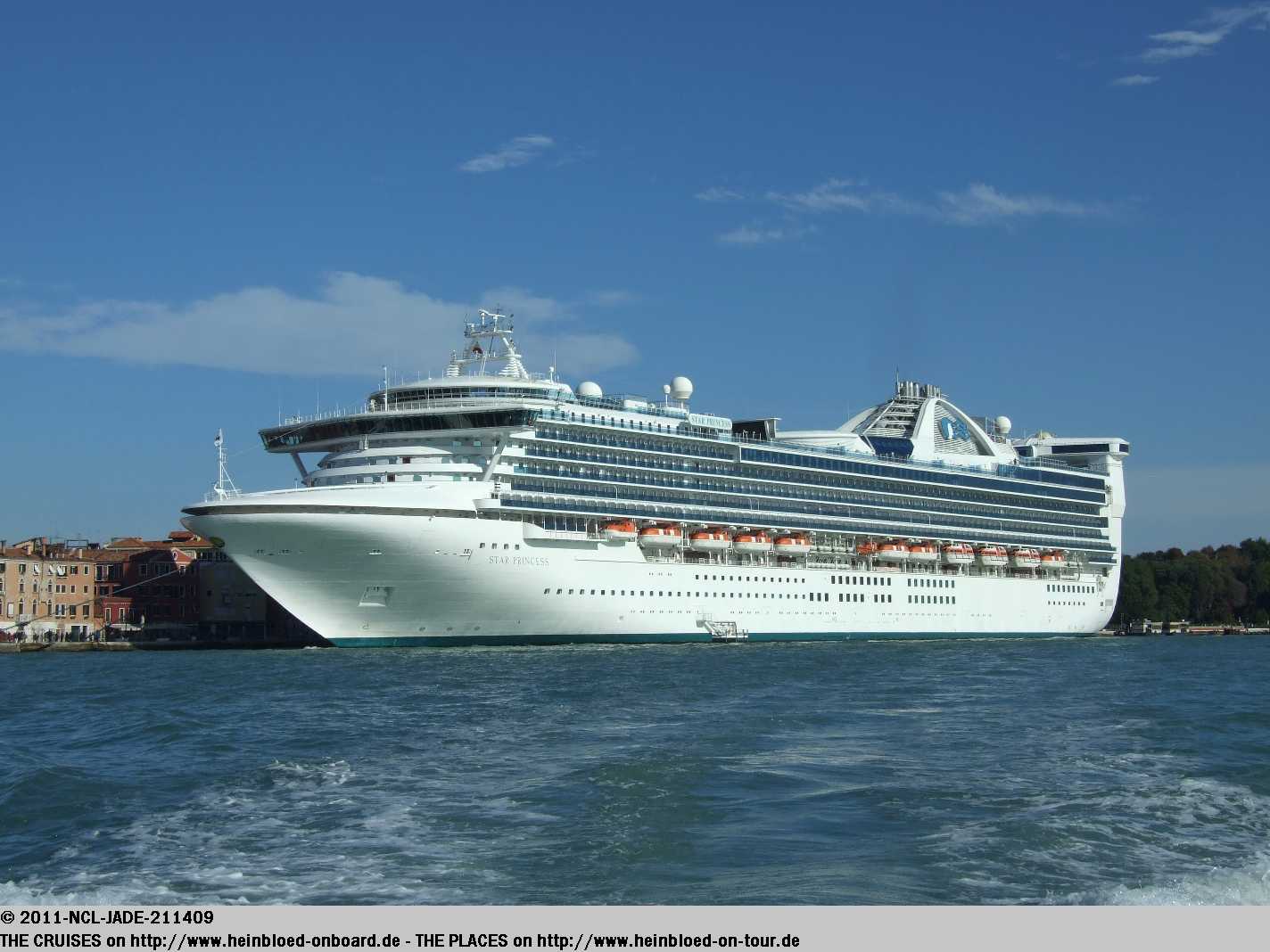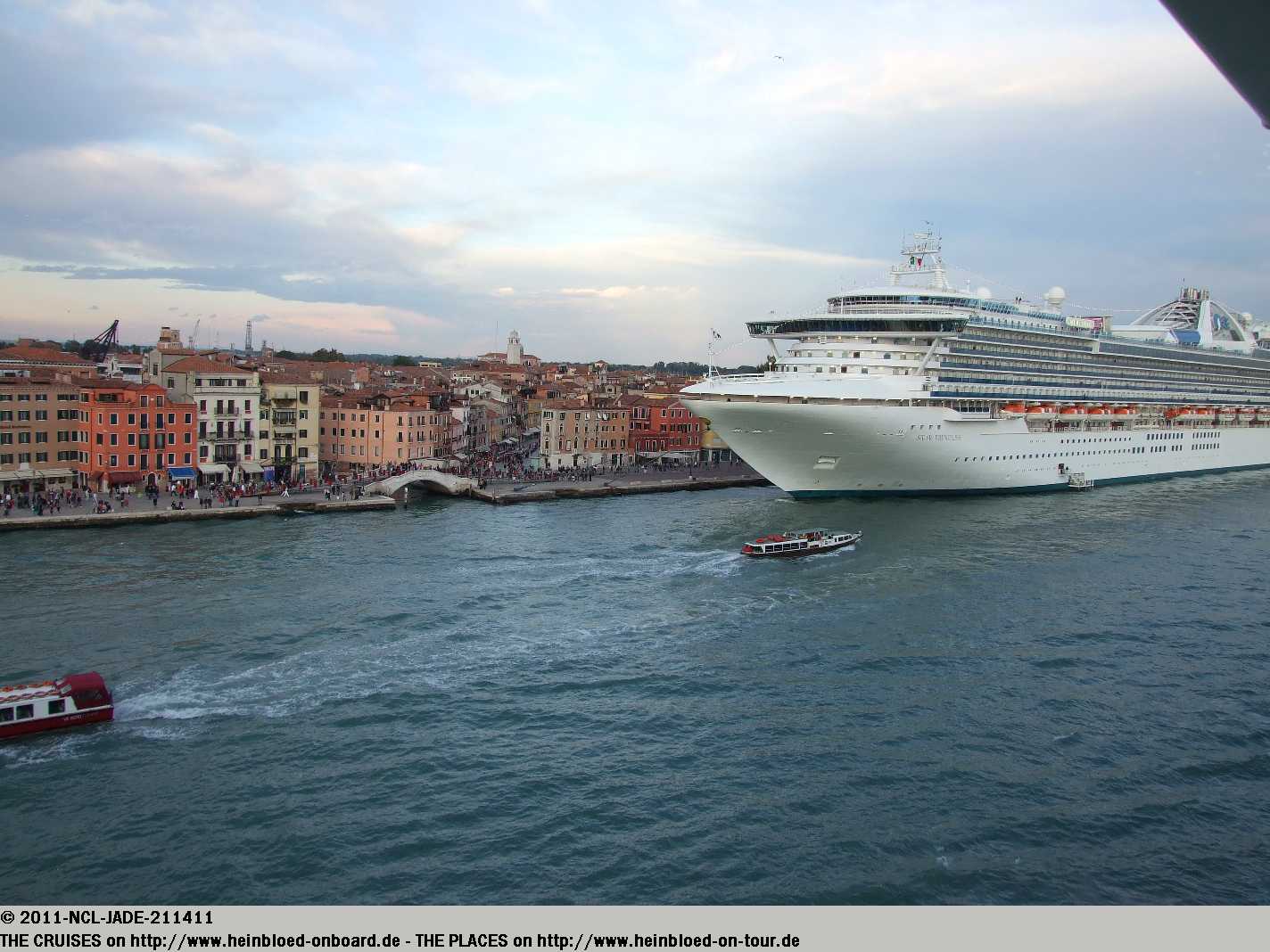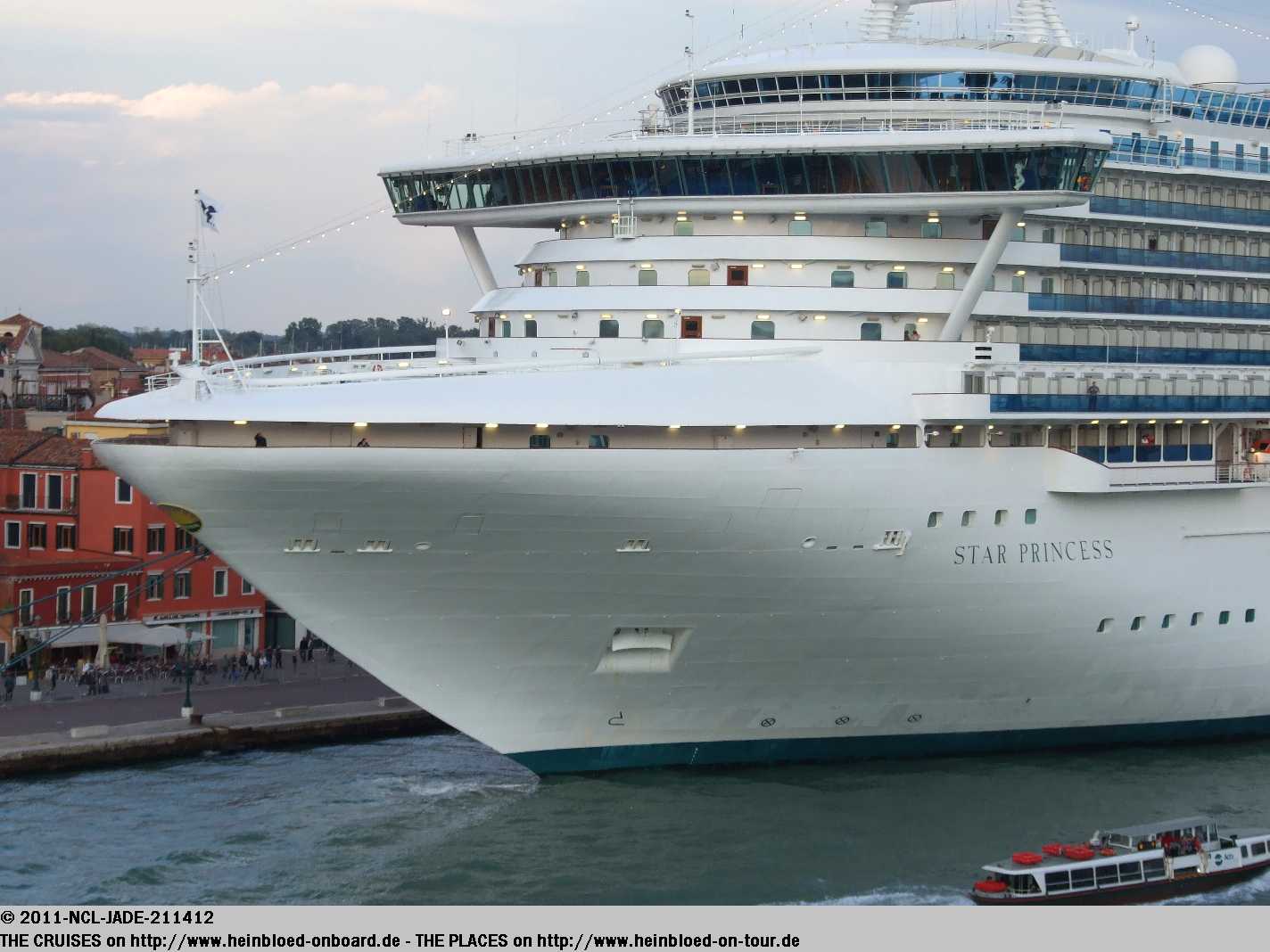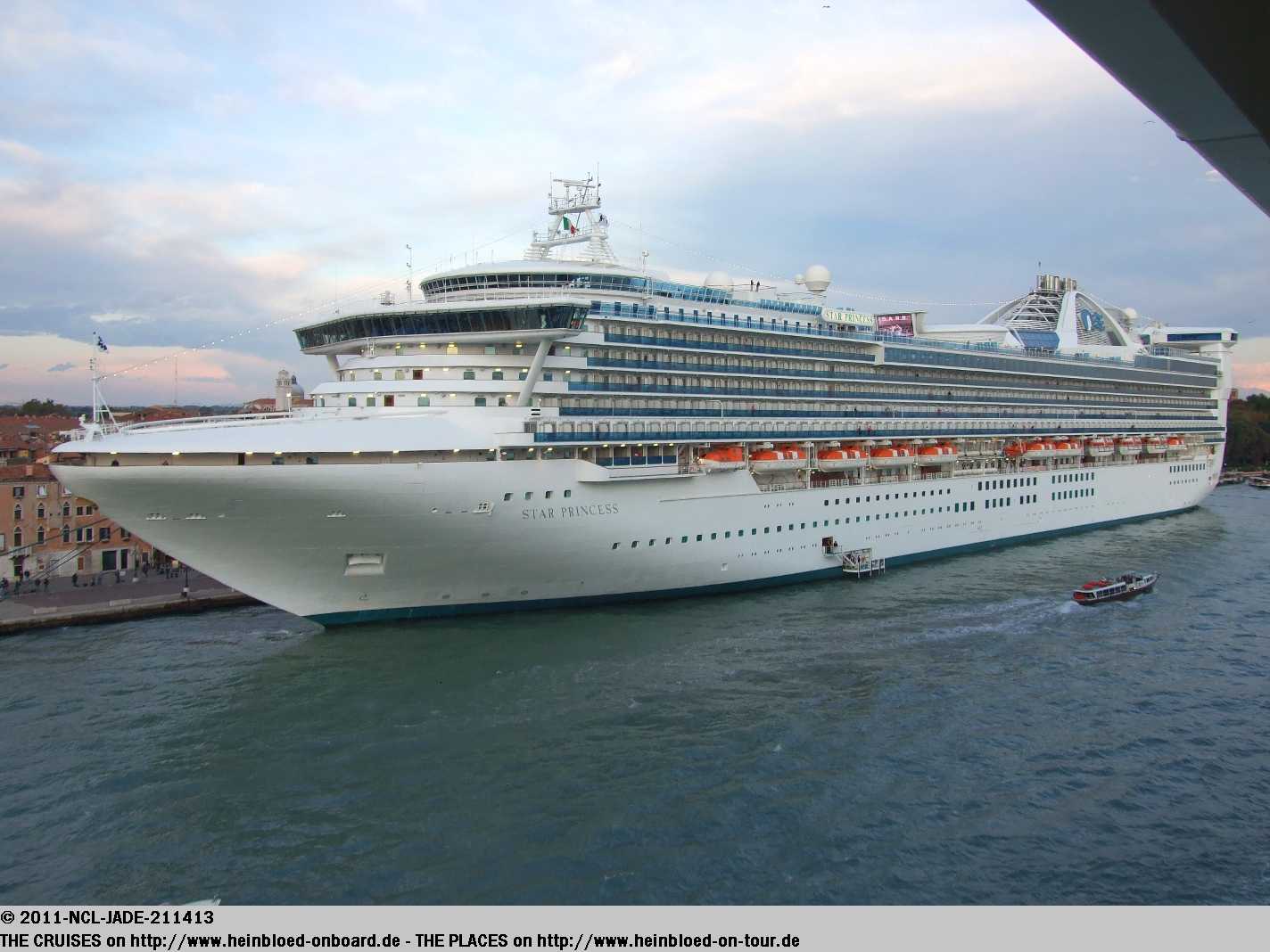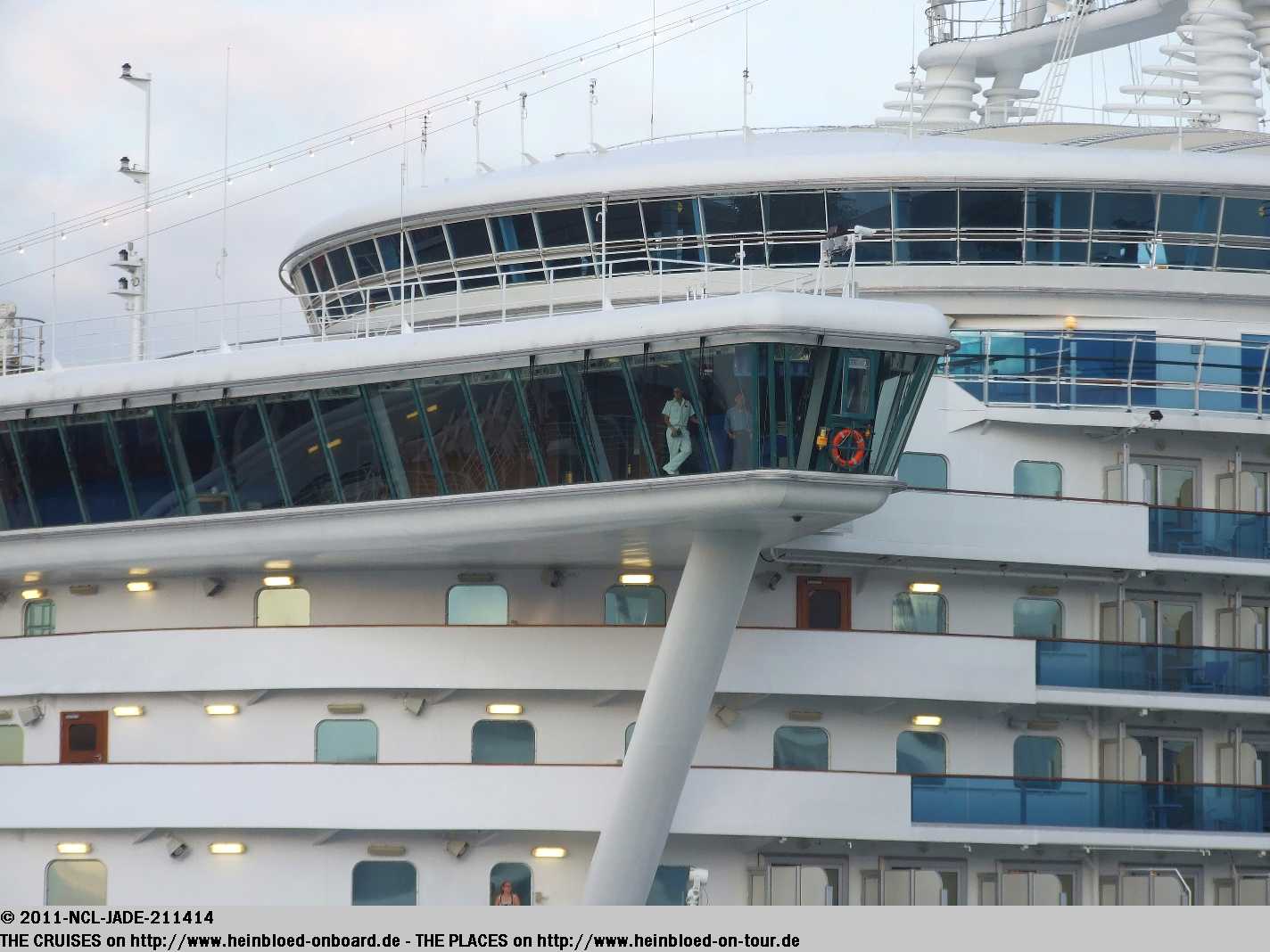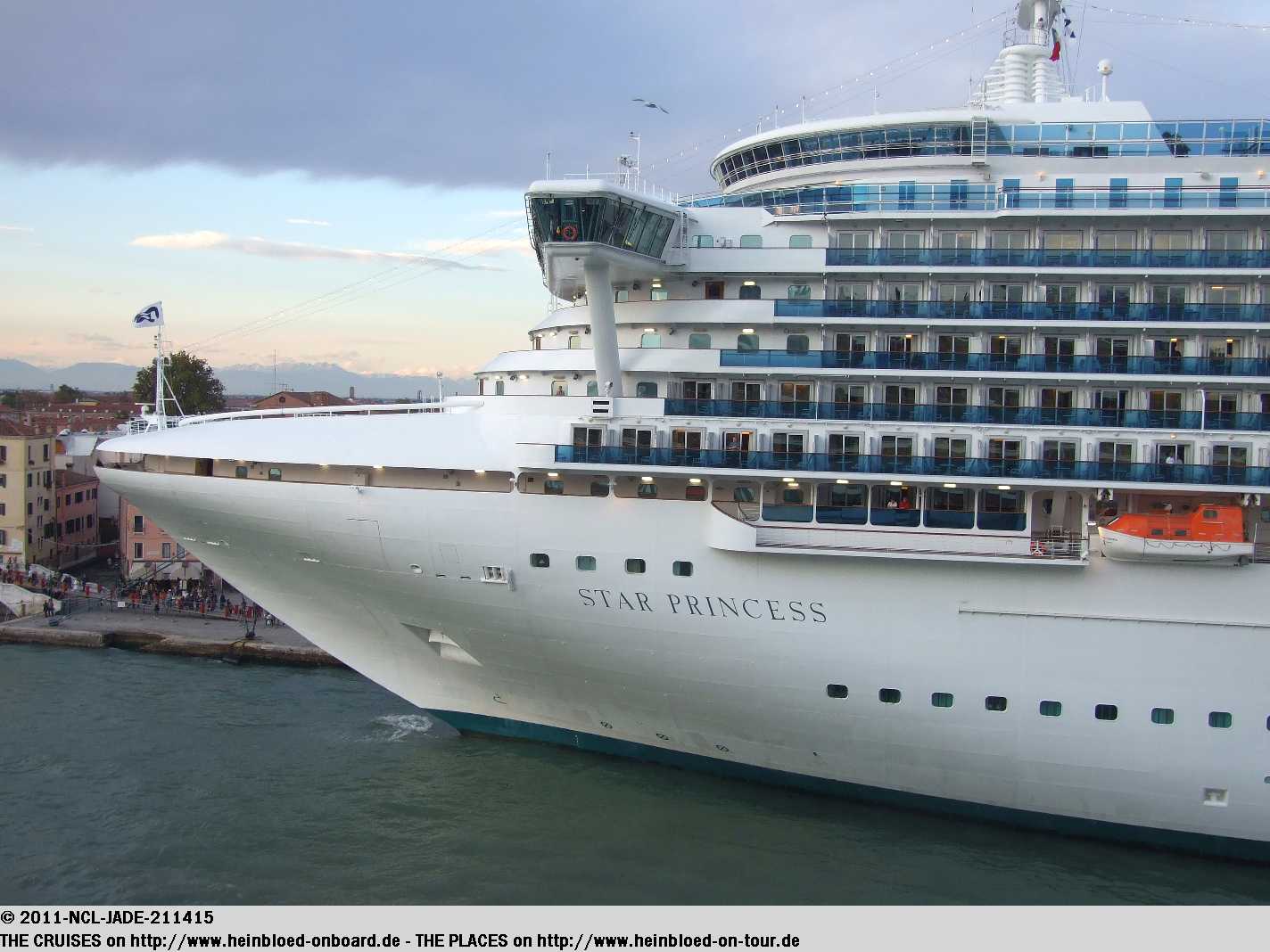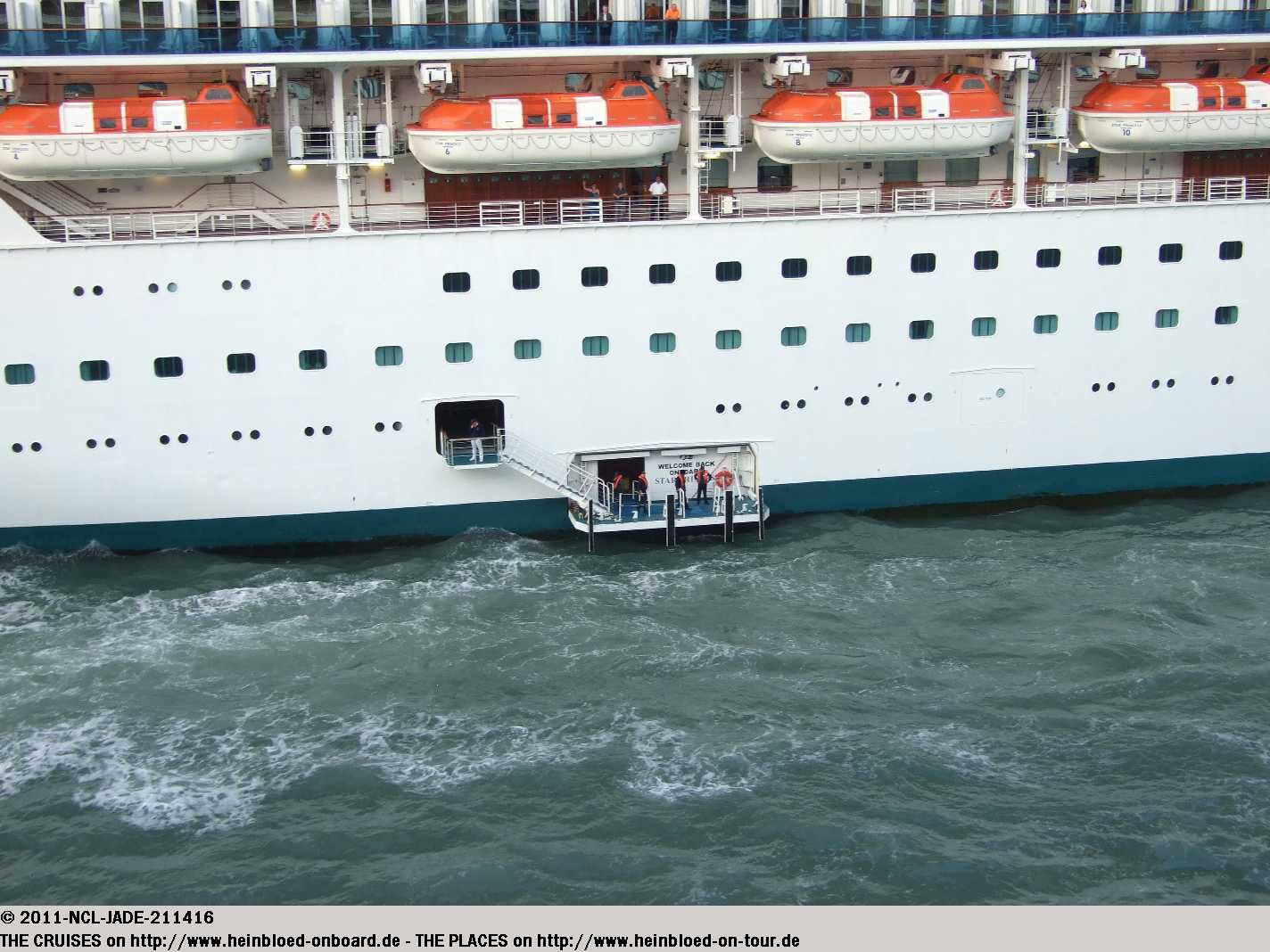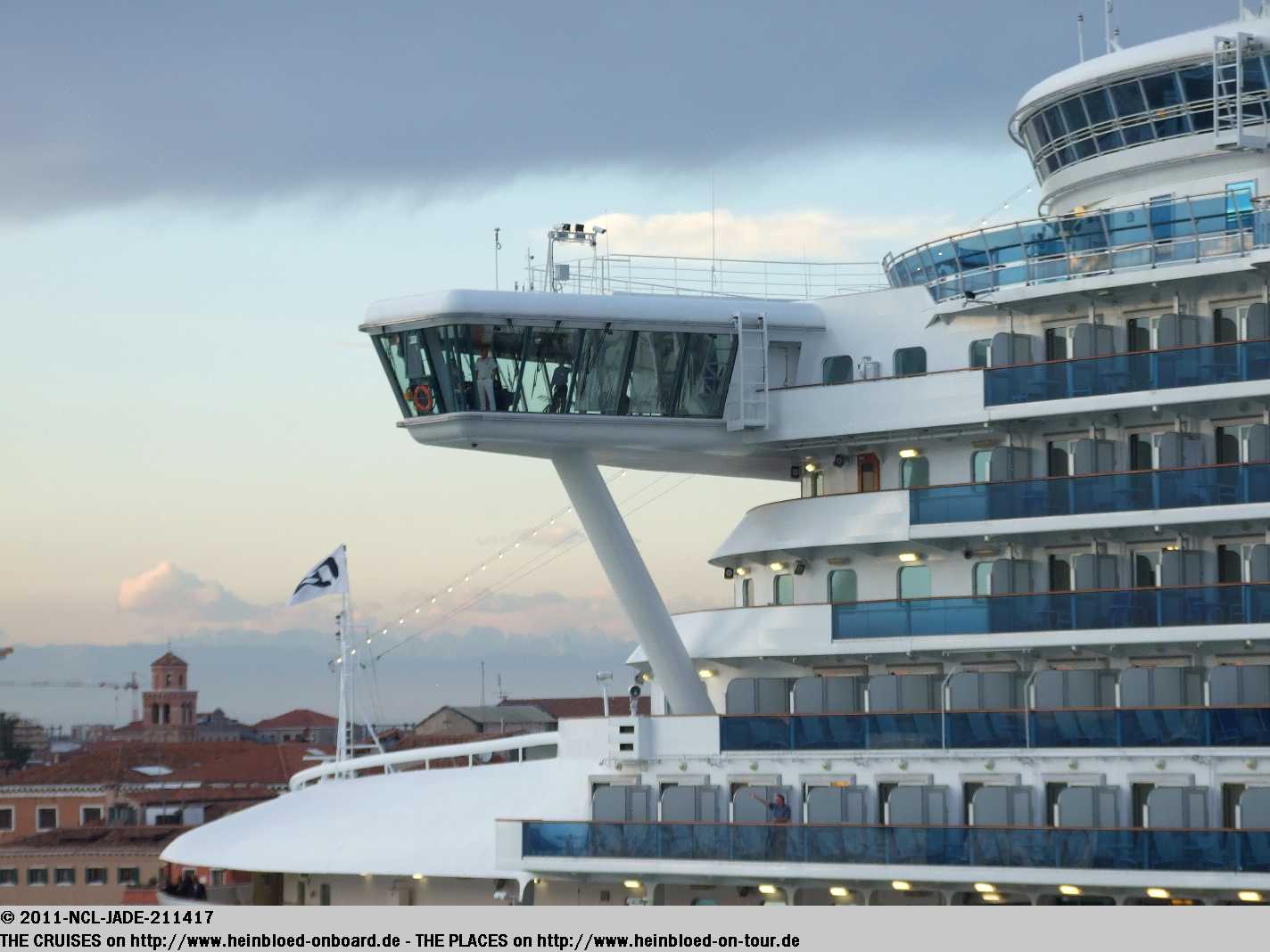 Only when you look closer: a tender boat pier. So they would not have debarkation and embarkation. Looked very practical.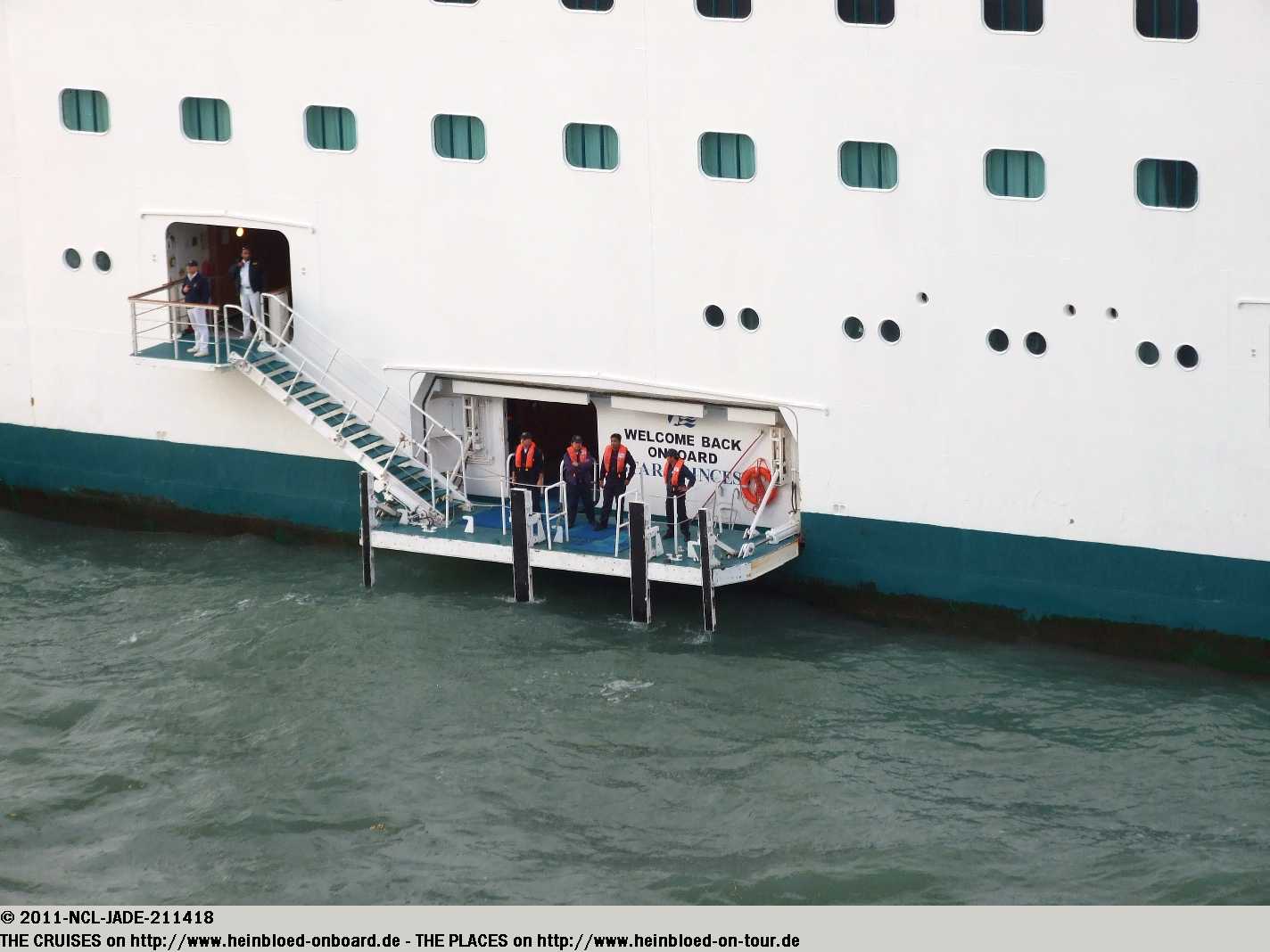 Erst bei näherem Hinsehen: eine Tenderbootstation. Also werden wie wohl kaum hier einen Fahrgastwechsel haben. Aber das ist ja äußerst praktisch.
Vor allem, wie nah wir an ihnen vorbeifahren.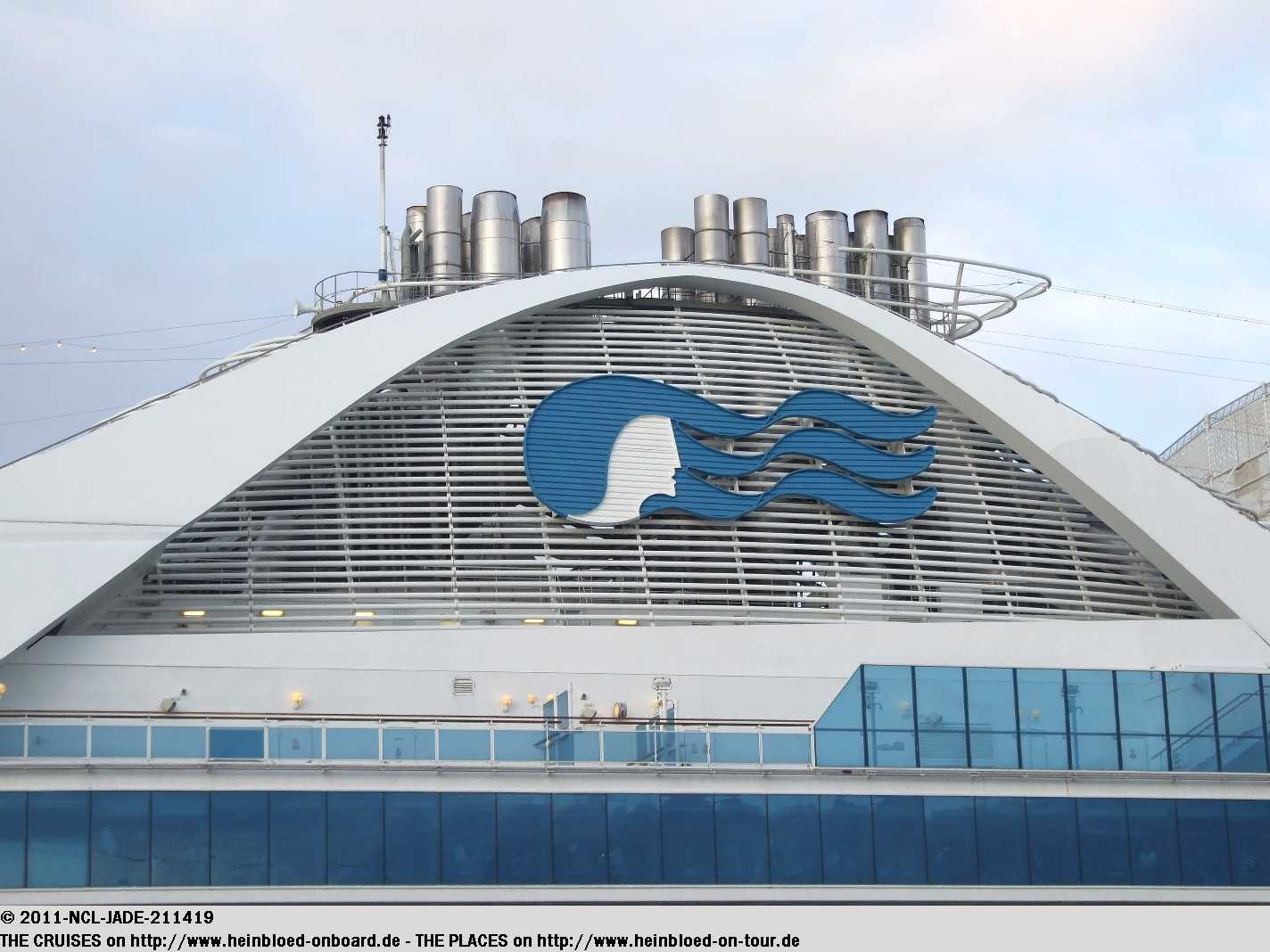 Especially when you passed them so close.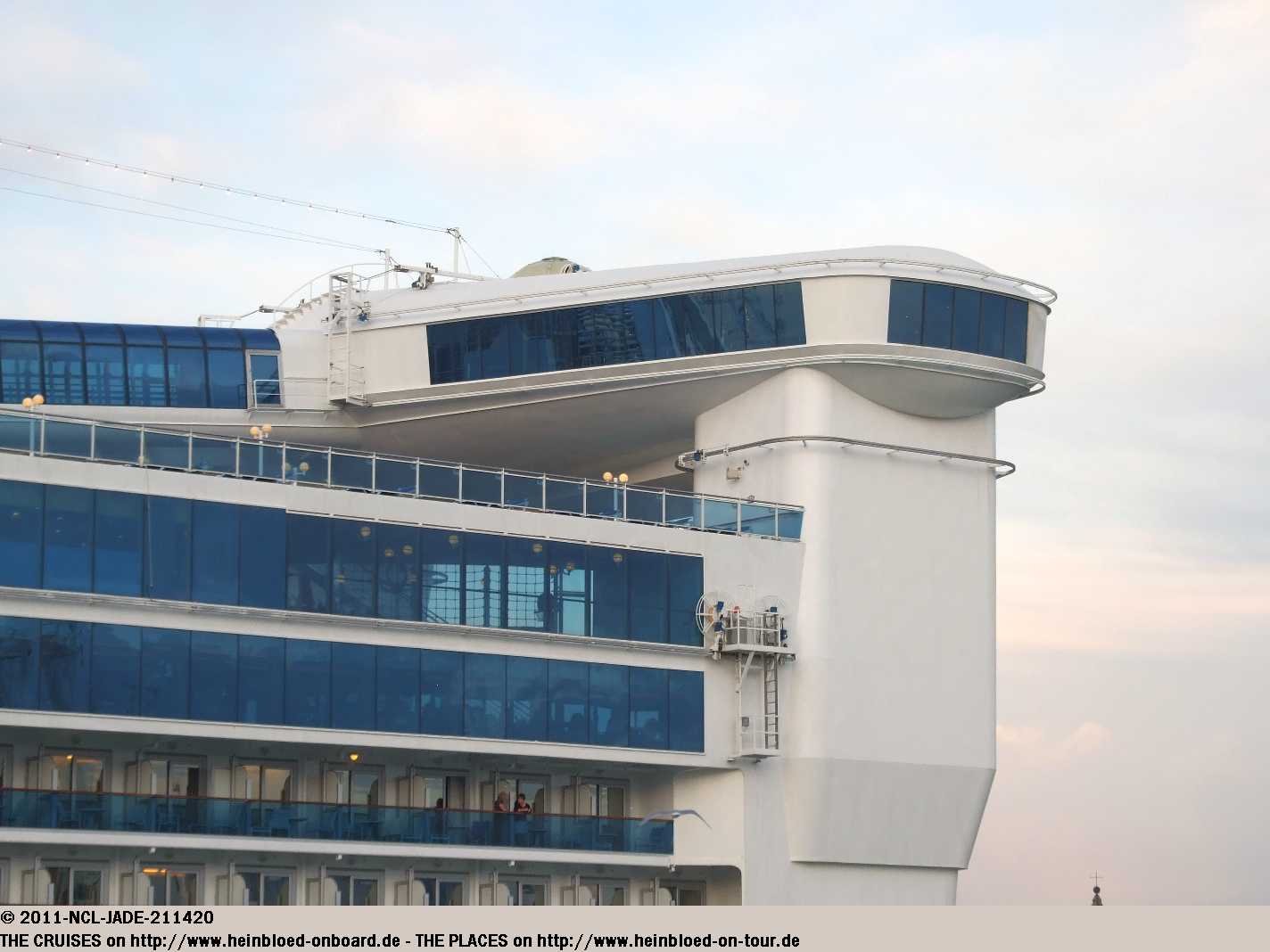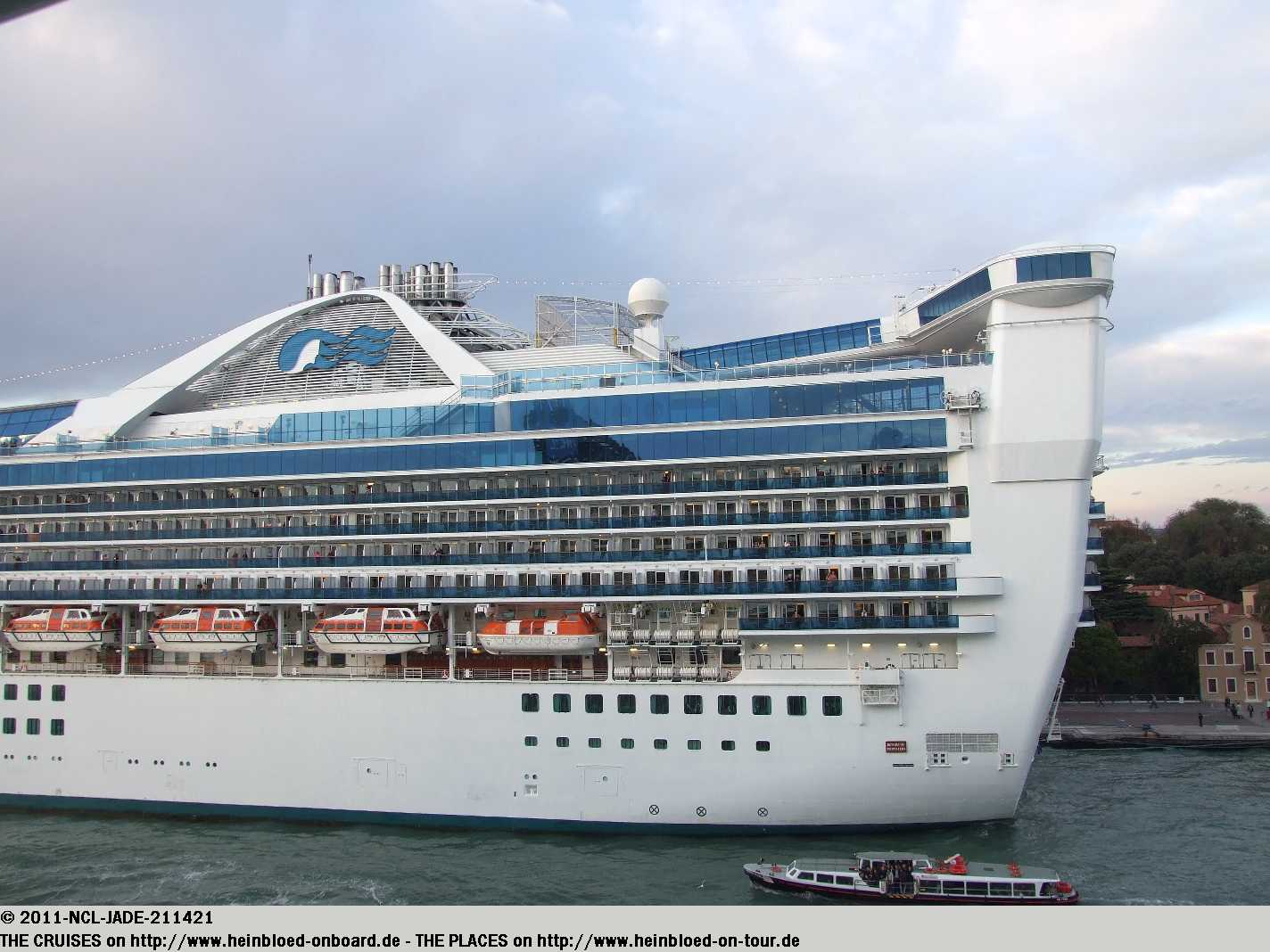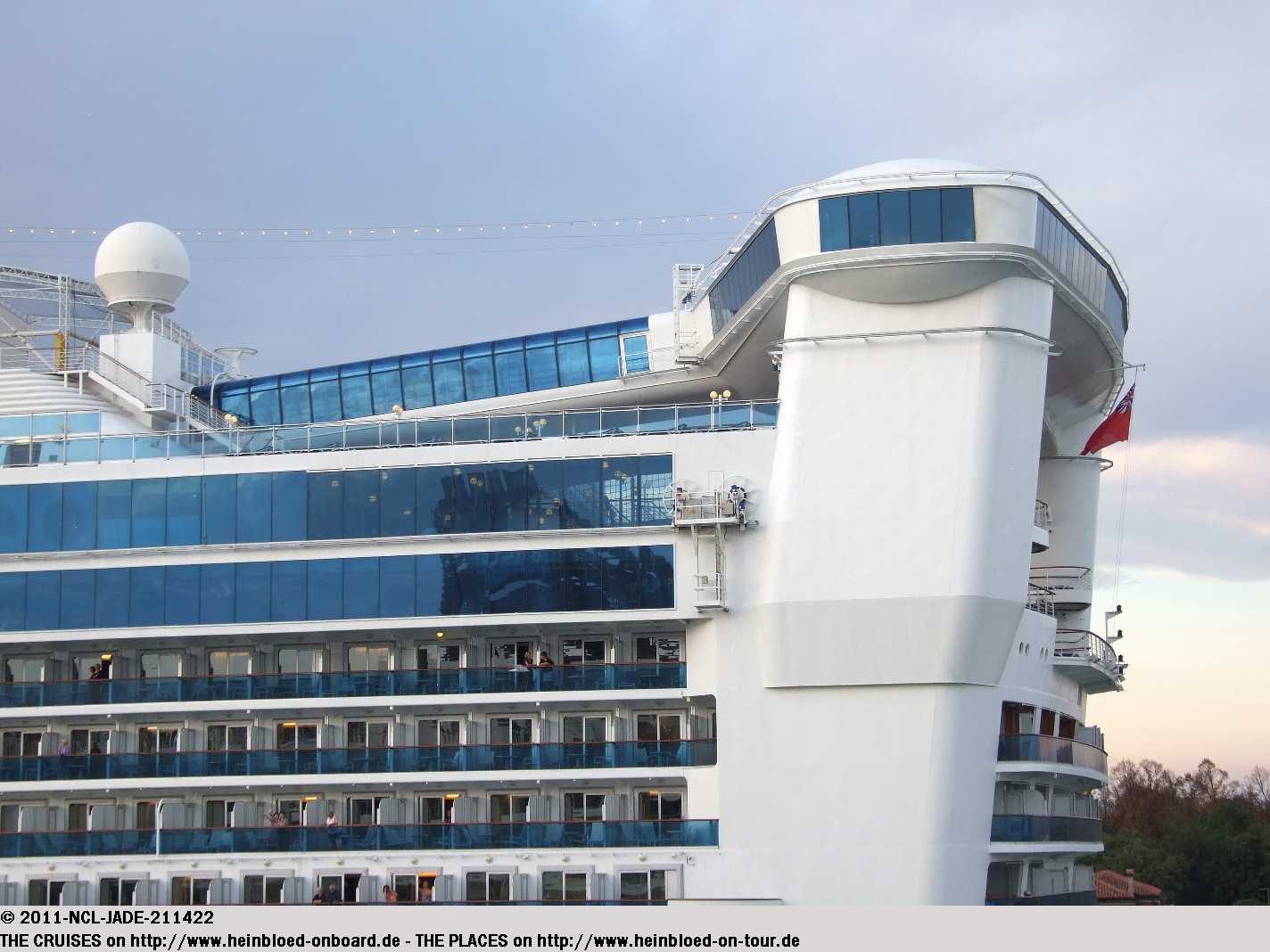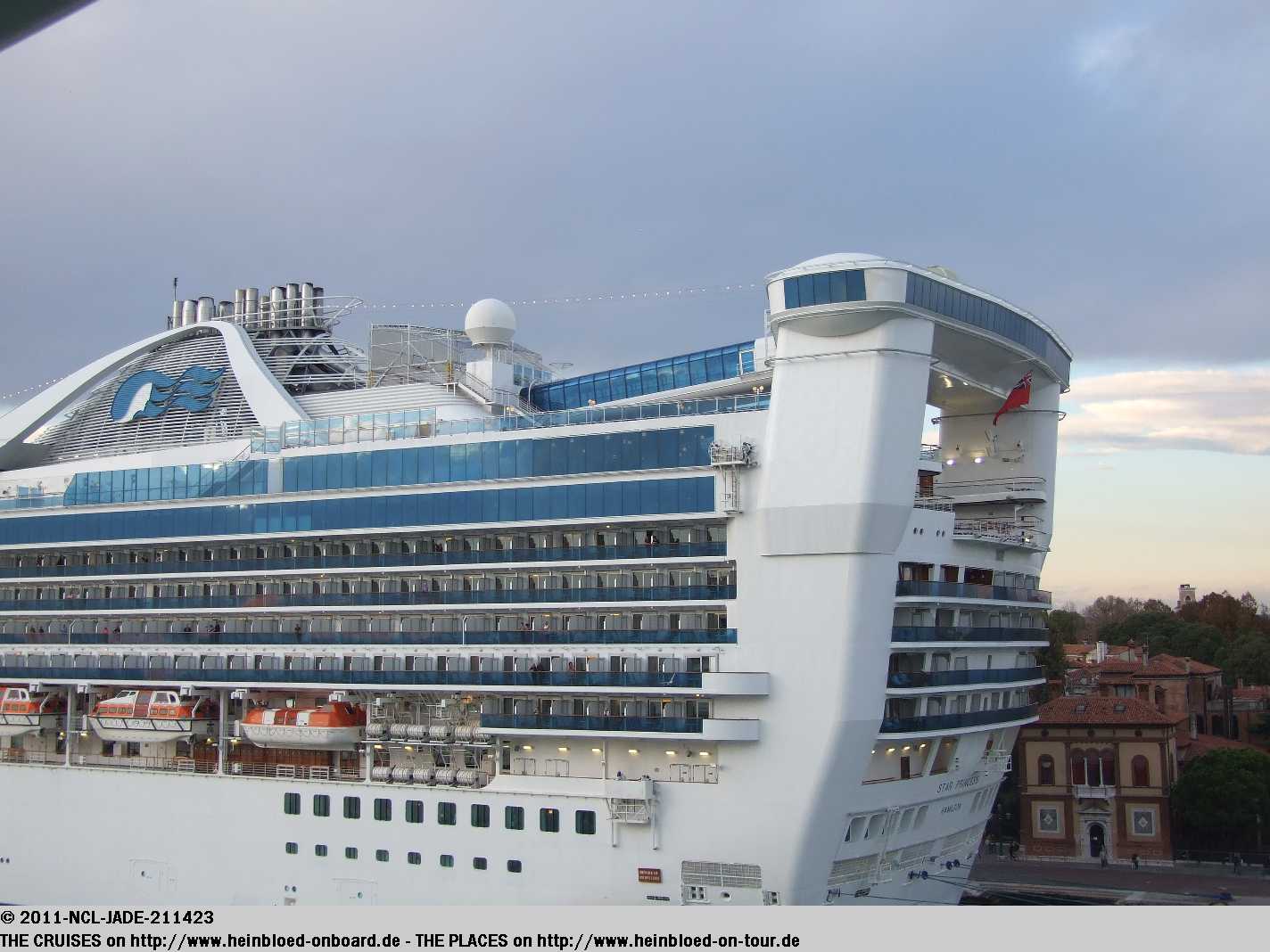 Interesting to know when she will be "castrated". Somehow I like the Skywalker.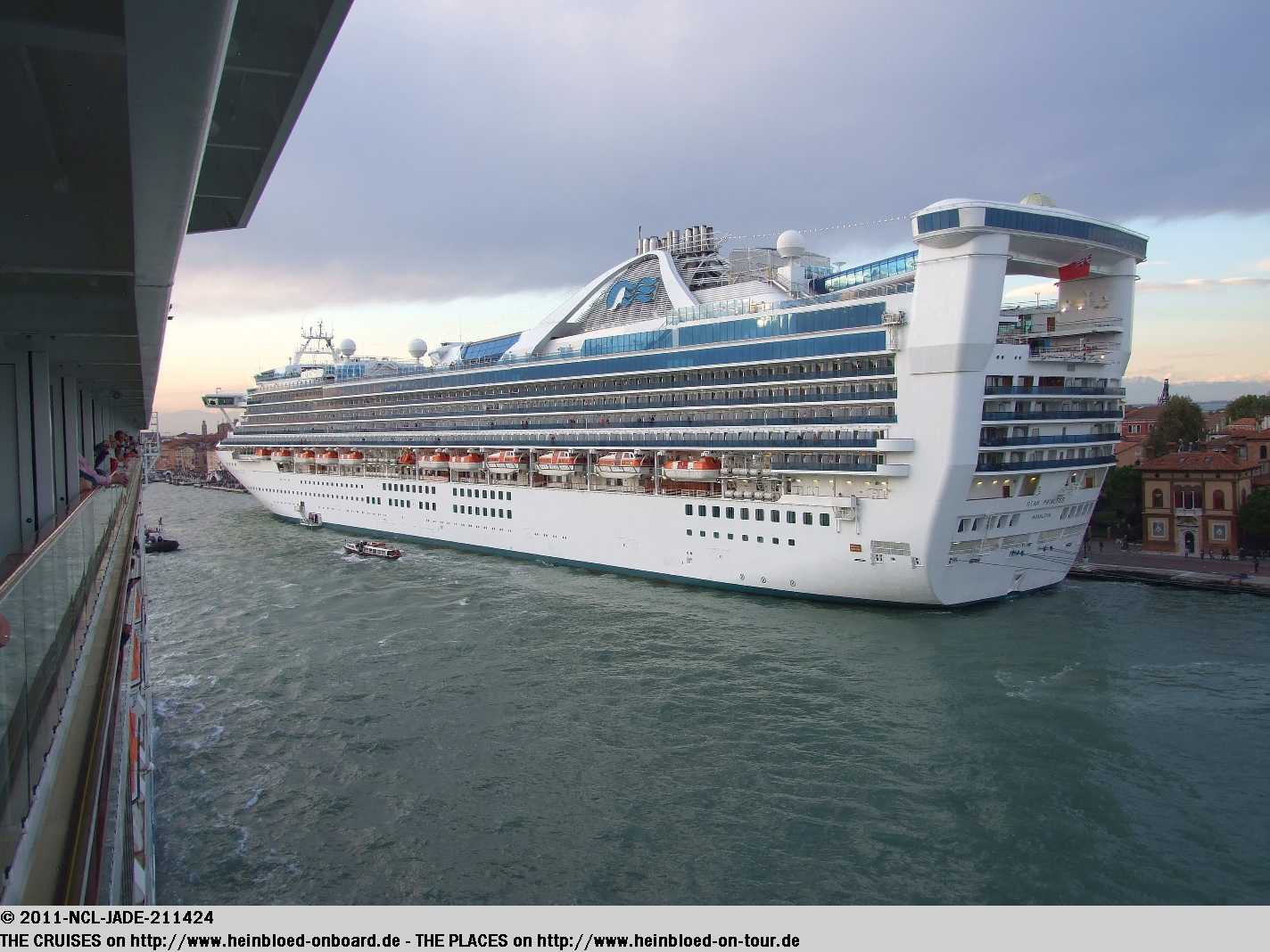 Mal gucken, wann sie dann "kastriert" wird. Ich mochte den Skywalker.
Und hier sehe ich, dass auch die Flagge am Heck anders aufgezogen wird.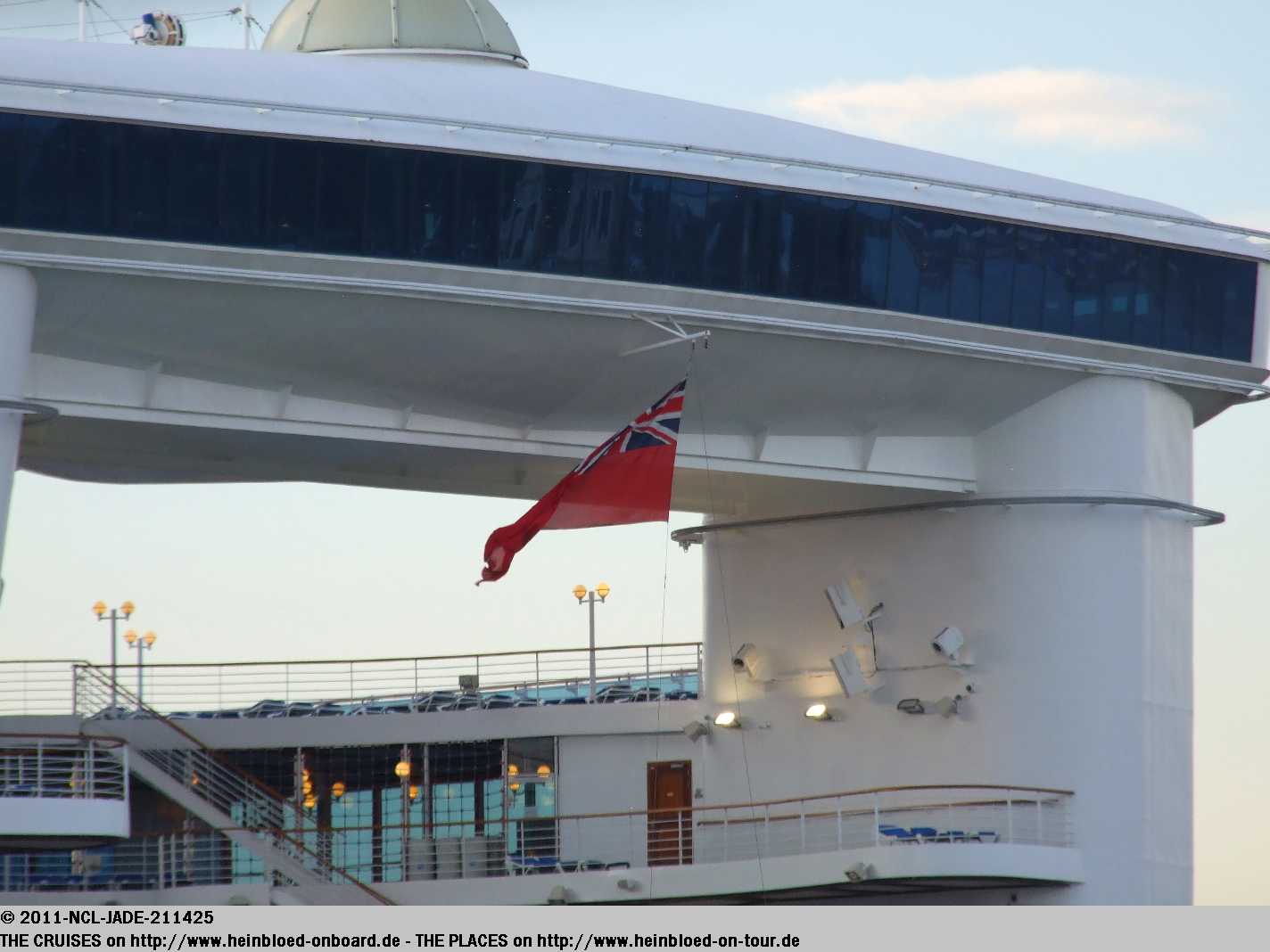 Now I see that they placed the flag at the aft in a different way.

In between we were in Murano.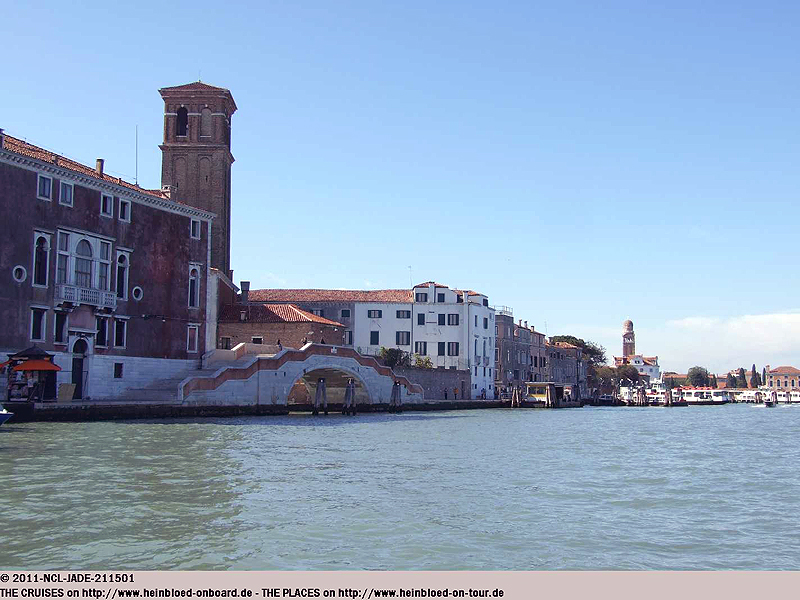 Zwischendurch waren wir noch in Murano.
Und wie es der Zufall wollte: Alessandro kannte natürlich einen Glashersteller:
New Murano Gallery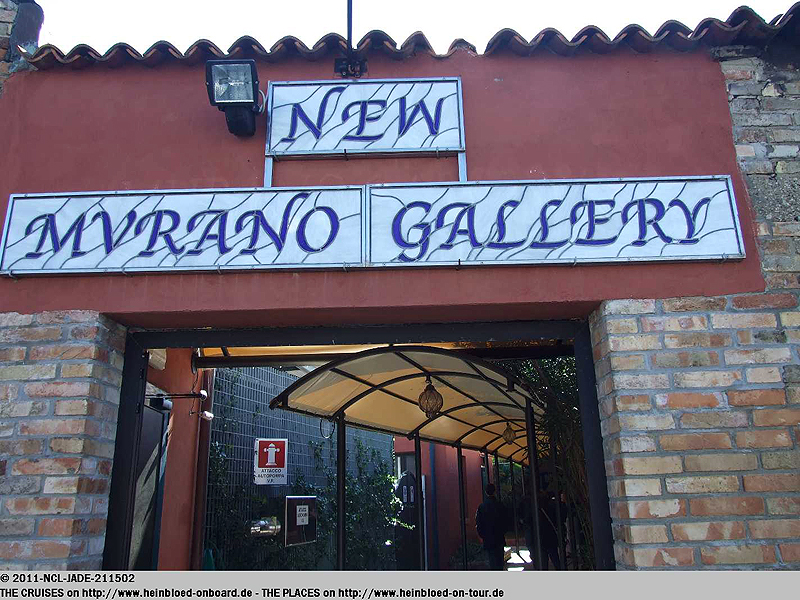 Maybe accidentially Alessandro knew a manufacturer of glass: New Murano Gallery

First we got a short tour and demonstration.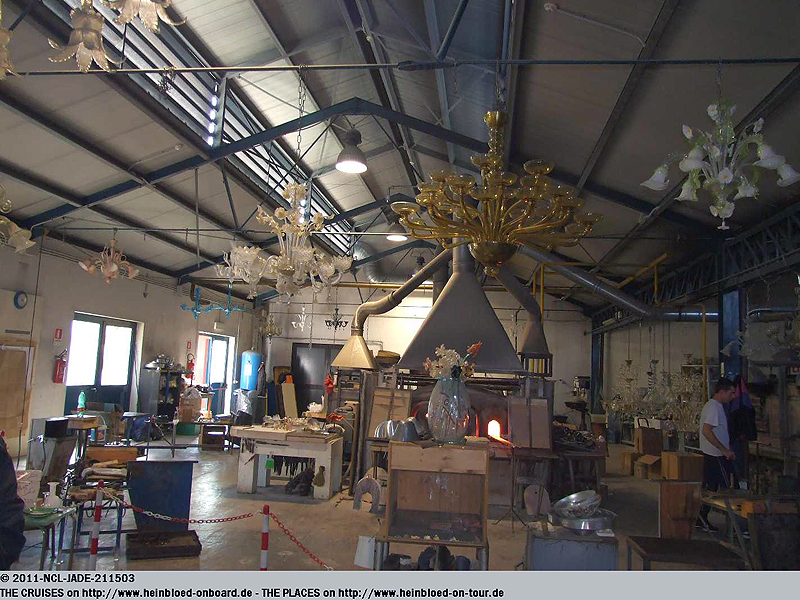 Zunächst gab es eine kurze Führung und Demonstration.
Sogar in Deutsch.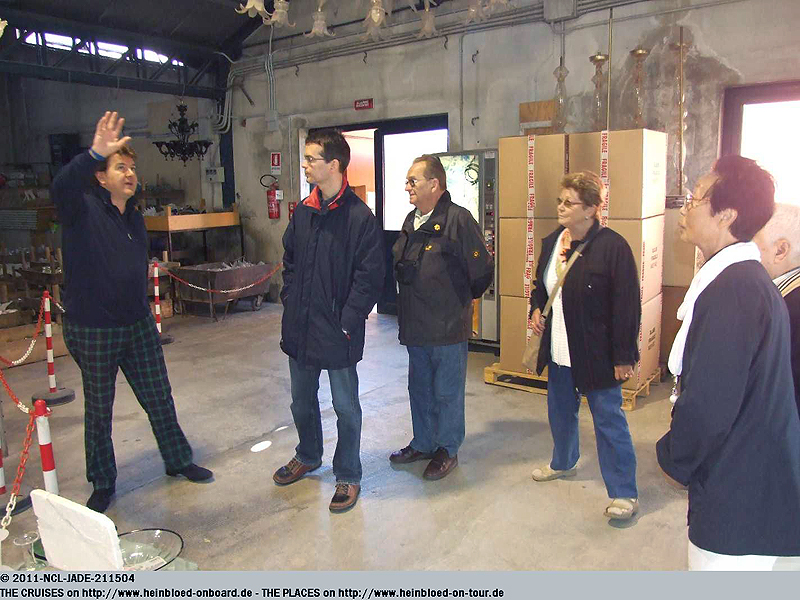 Even in German.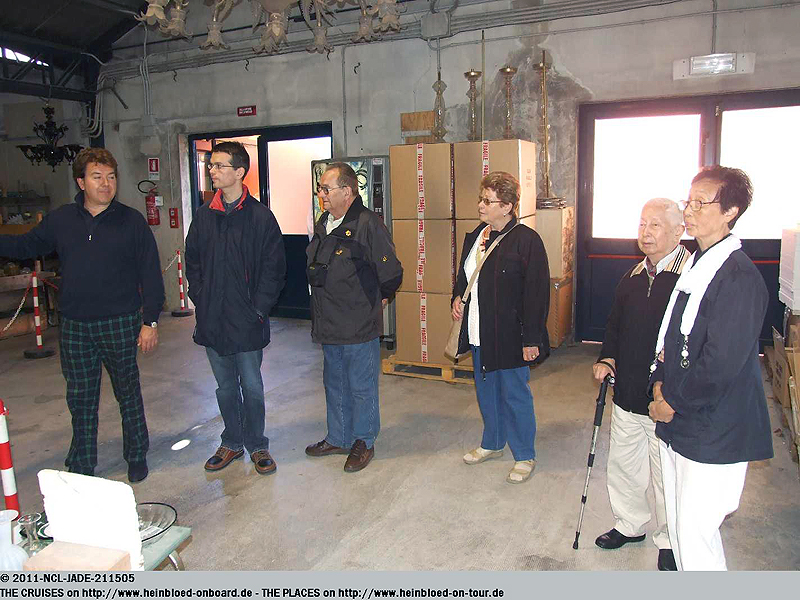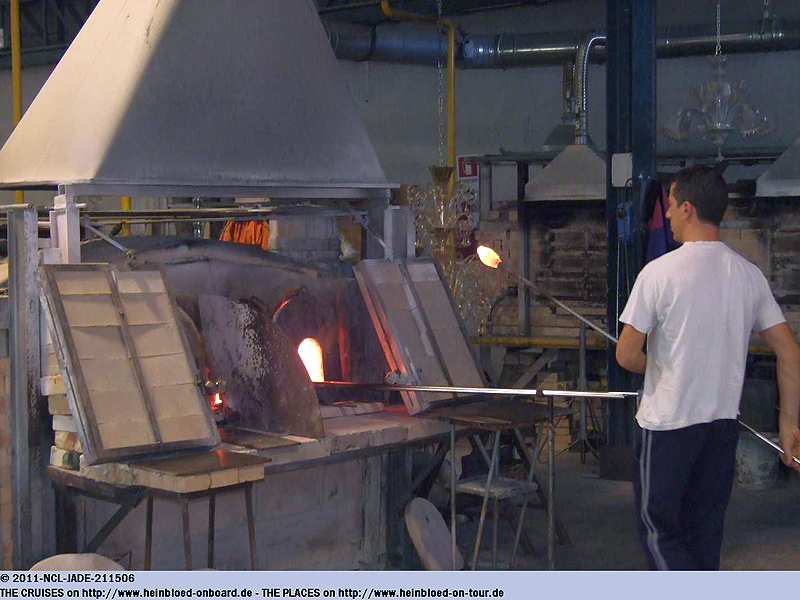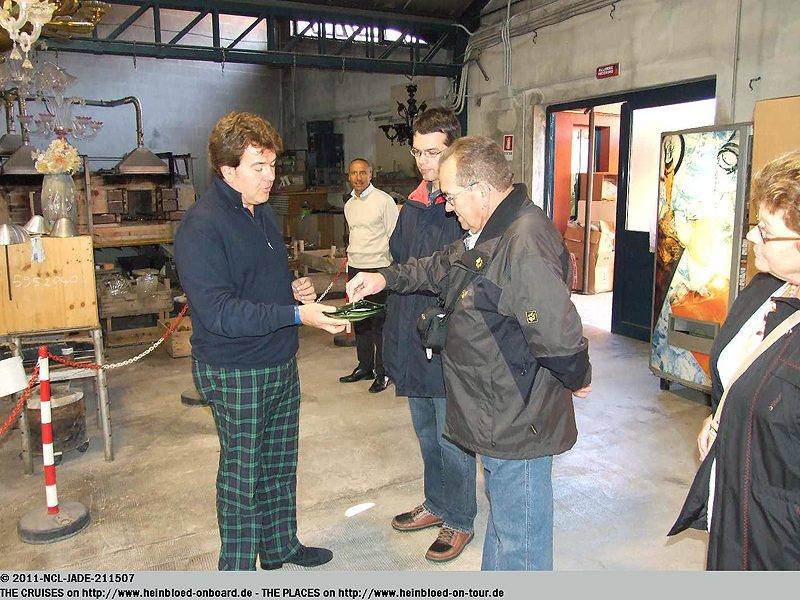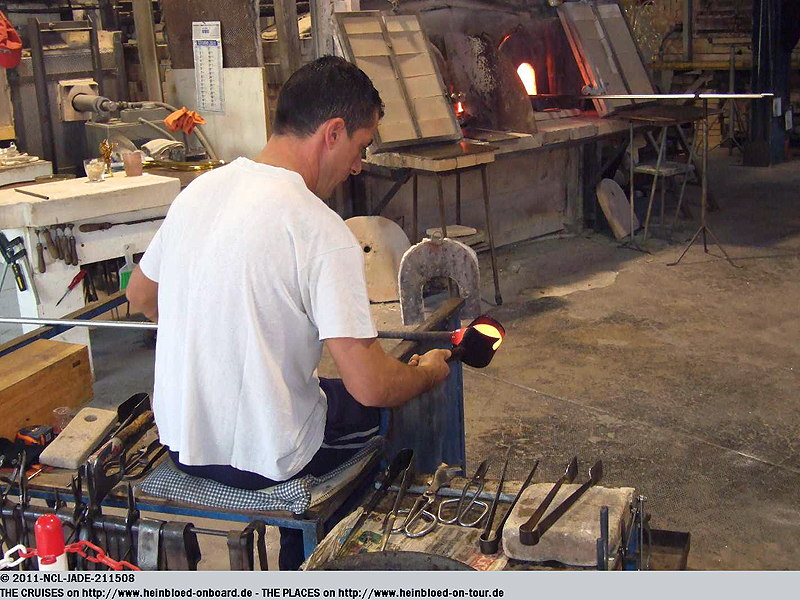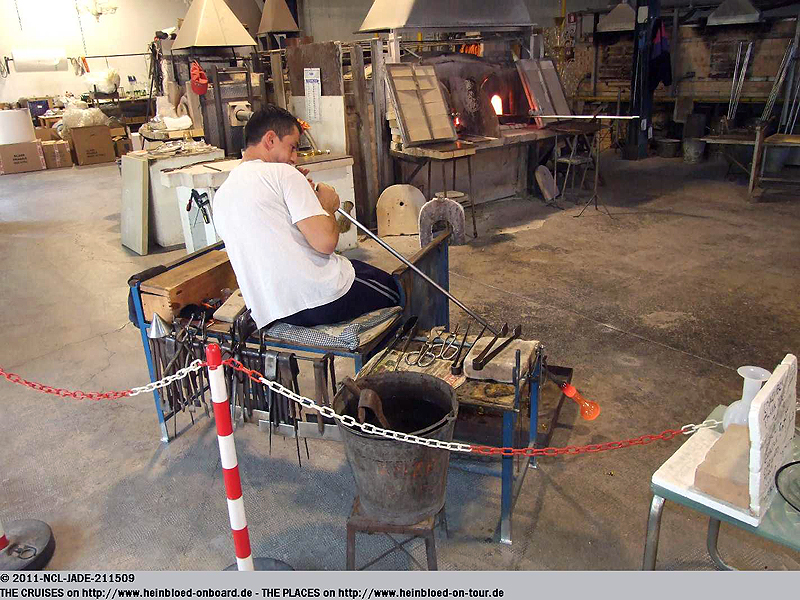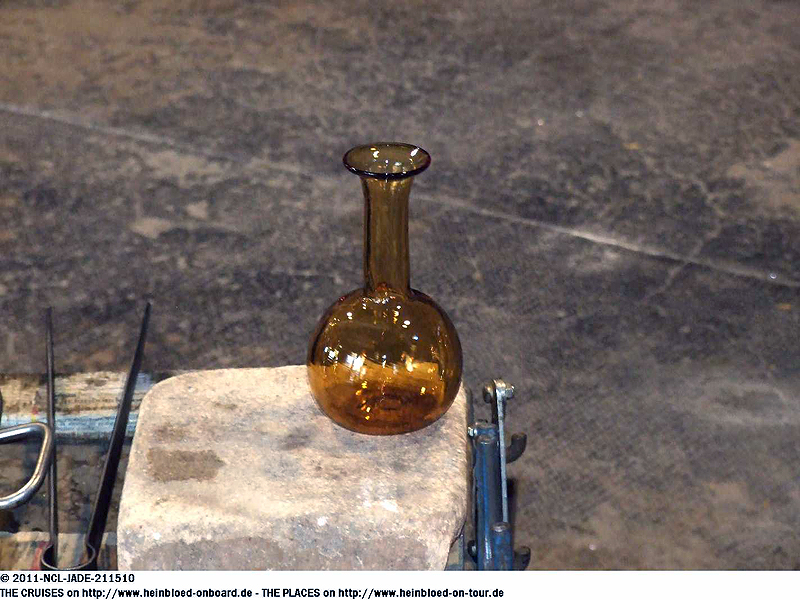 Then he made a horse.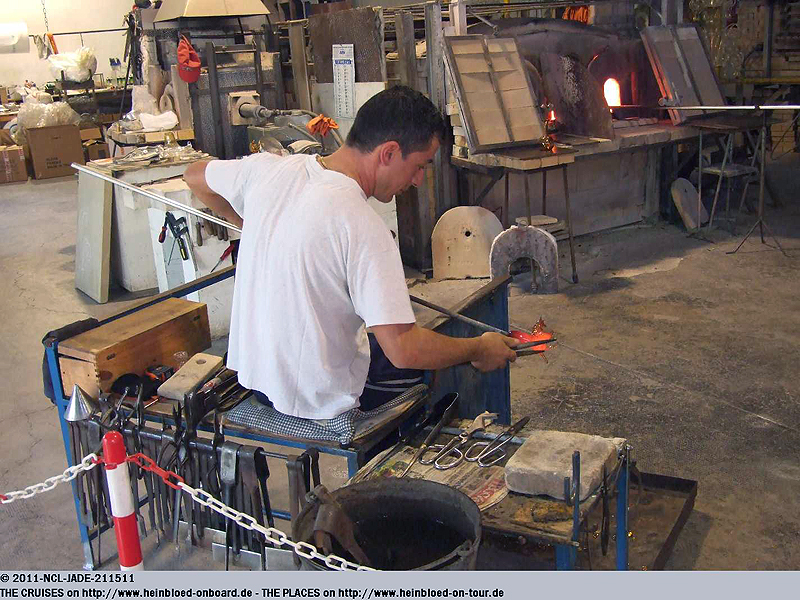 Es wurde dann ja ein Pferd gemacht.
Ich hätte es sogar gekauft. Nur mit dem Hinweis, dass es in einem Tag zerspringt, weil es nur zu Demozwecken erstellt wurde, wurde es also nicht verkauft.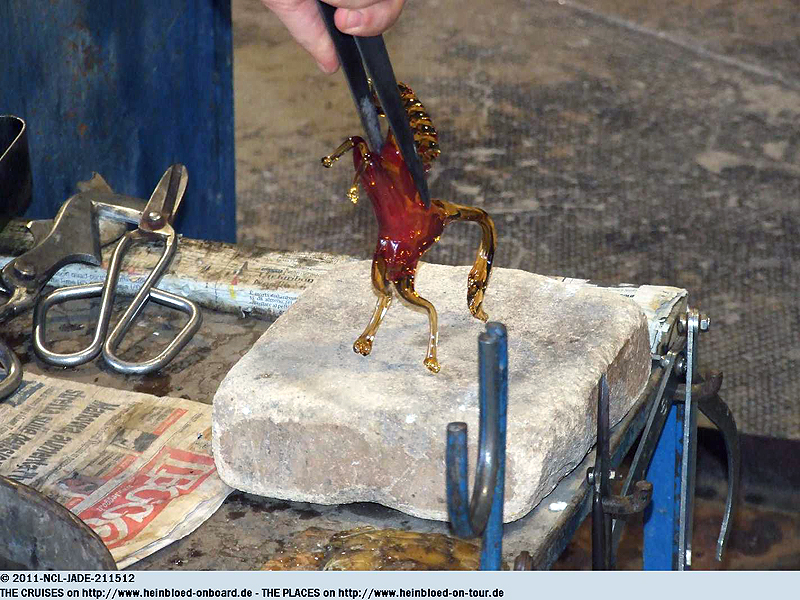 I really would like to buy it. But they told that it will explode the next day as it was only made for demonstration and not for sale.

In the sales area taking pictures was strictly forbidden. I found out that I have a great taste but not the right wallet. Or maybe I better should say that I was not willing to pay 700 EUR for a fruit bowl even it is very nice. So finally we bought some water glasses for a total of 120.00 EUR which made them not saying good-bye when we left them.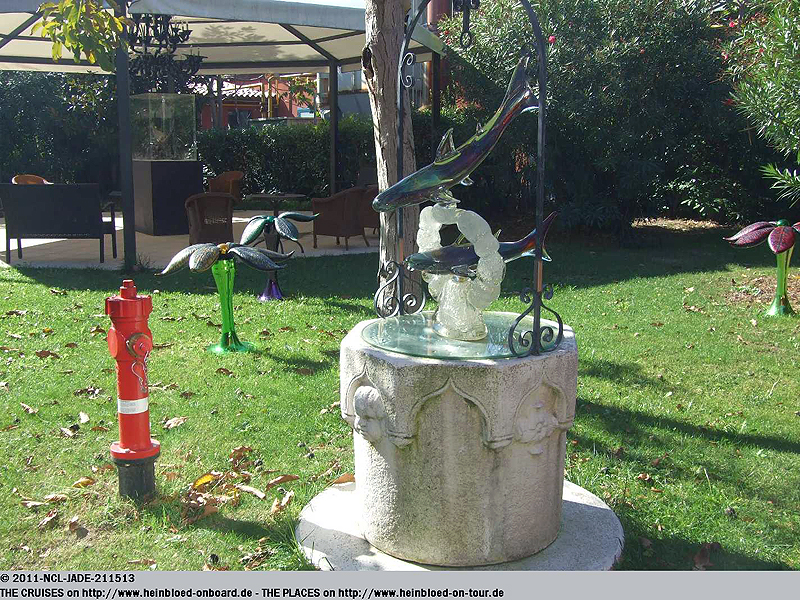 In der Verkaufsausstellung ist Fotografieren natürlich verboten. Ich stelle fest, dass ich doch über einen guten Geschmack verfüge. Nur leider nicht über das richtige Portemonnaie. Oder zumindest sehe ich nicht ein für 700 EUR eine Obstschale zu kaufen, auch wenn sie noch so schön ist. So kaufen wir am Schluss Wassergläser für insgesamt 120,00 EUR, was aber dazu führt, dass wir ohne Abschiedsgruss entlassen werden.