Scroll down for English explanations - alternates with German explanations.

Endlich durften wir mal länger an Land bleiben. Nicht nur, dass die Abfahrtszeit später war, auch mussten wir ja nicht tendern, was uns zusätzlich eine halbe Stunde einbrachte.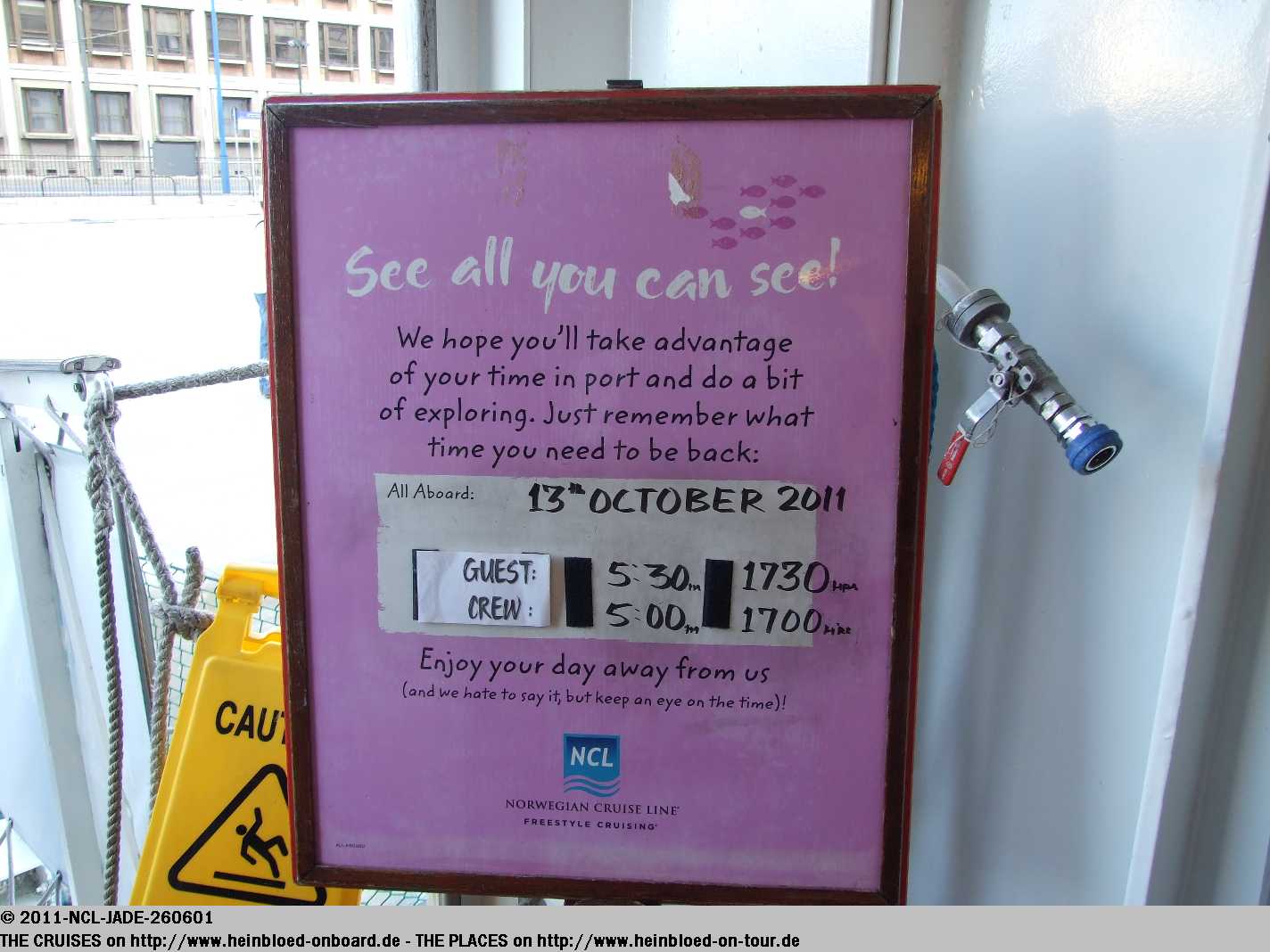 Finally we could stay longer ashore. Not just we had a later sailing time but we must not tender and so had 30 minutes more.

After Venice I did not expected that our driver should be on time. So I went away to take some pictures of the ships.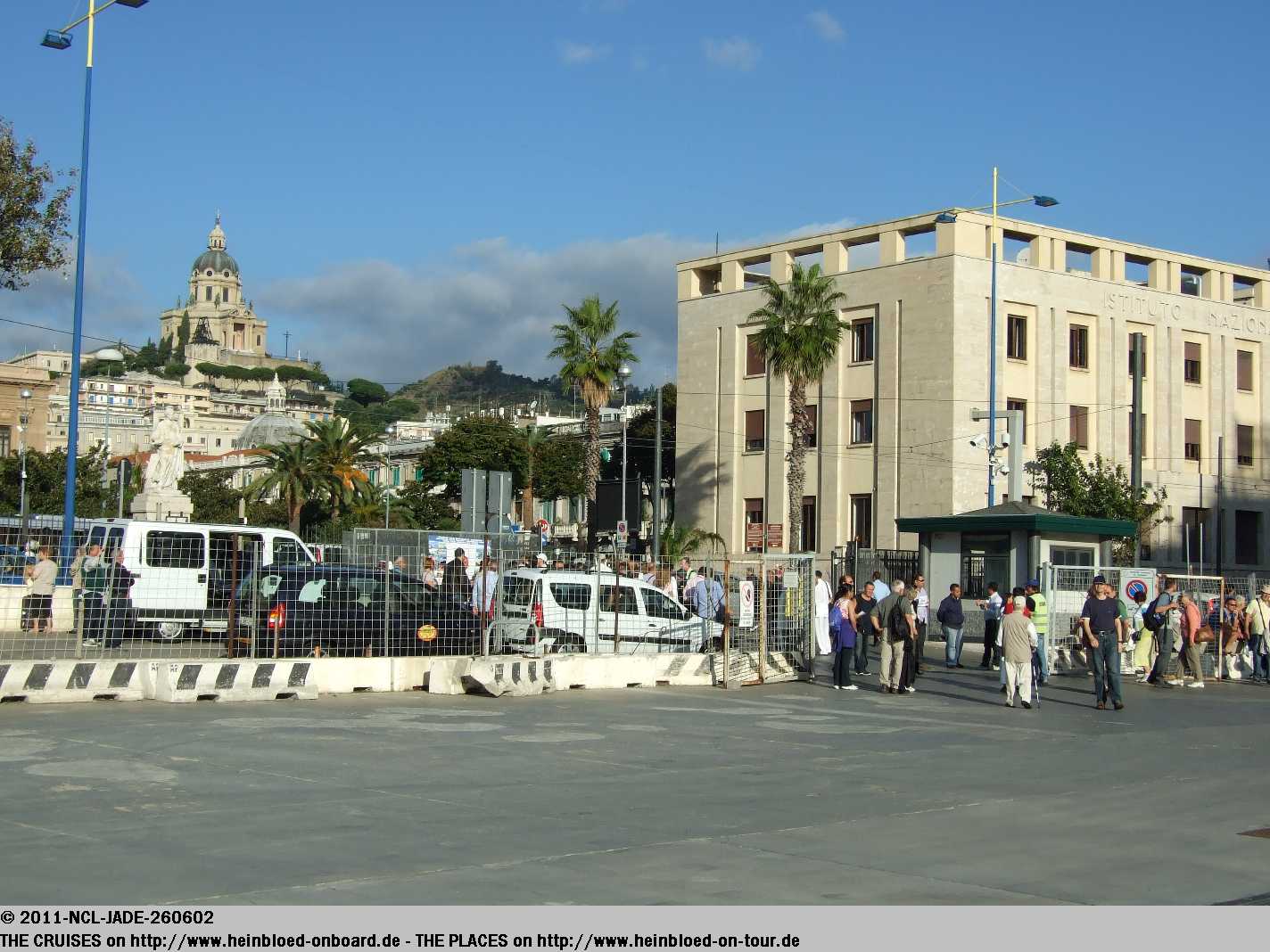 Nach Venedig habe ich mal nicht geglaubt, dass uns ein Fahrer pünktlich erwarten würde. Also ging ich in Ruhe Schiffe fotografieren.
Aber dann wurde ich von meinen Eltern gerufen, dass unser Fahrer auf uns warten würde: Antonio von
Sicily Taxi Service
.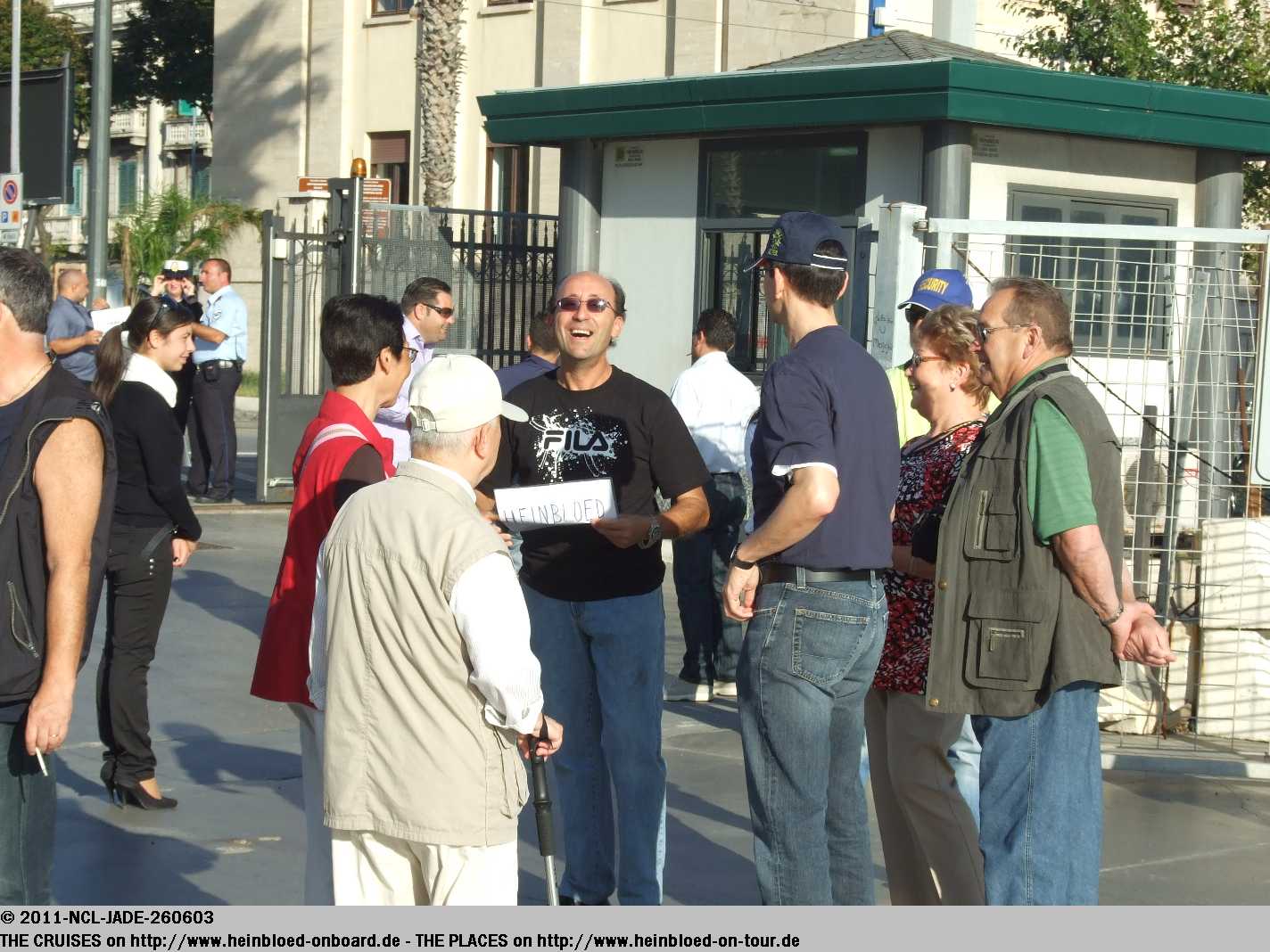 But then my parents called that our driver was wating for us. Antonio from Sicily Taxi Service.

Just few yards next to the port entrance Antonio parked the car.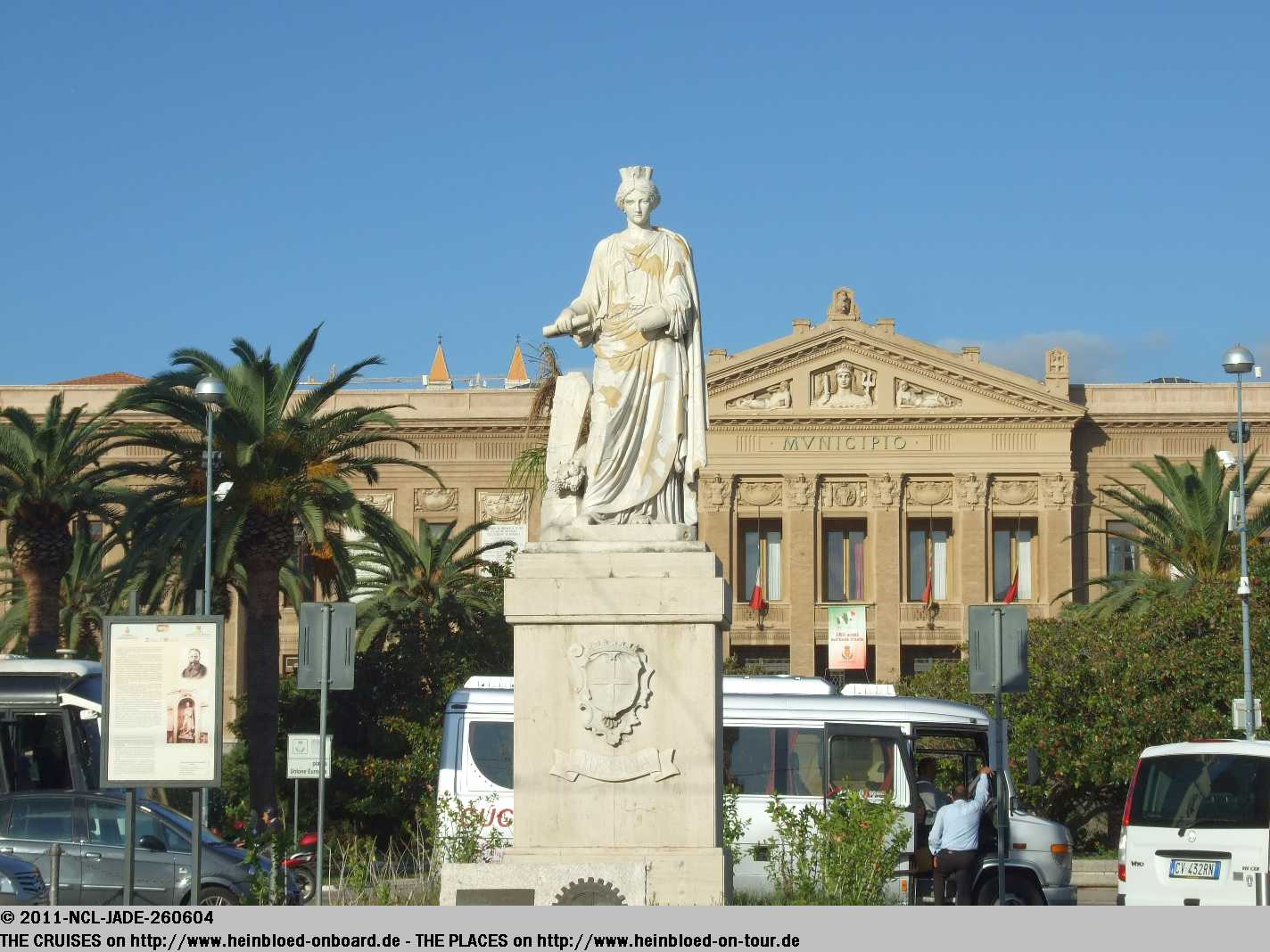 Nur wenige Meter neben der Hafeneinfahrt hat Antonio geparkt.
Nach der Übersicht der Flotte auf der Webseite, waren wir über das Auto überrascht, weil für zwei Gäste ja nur Notsitze gab. Für die kurze Strecke sollte es gehen. Irgendwie spielten wir live im Film "Es begann in Neapel" mit Sophia Loren und Clark Gable mit. Die italienische Leichtigkeit, so wie es sein sollte.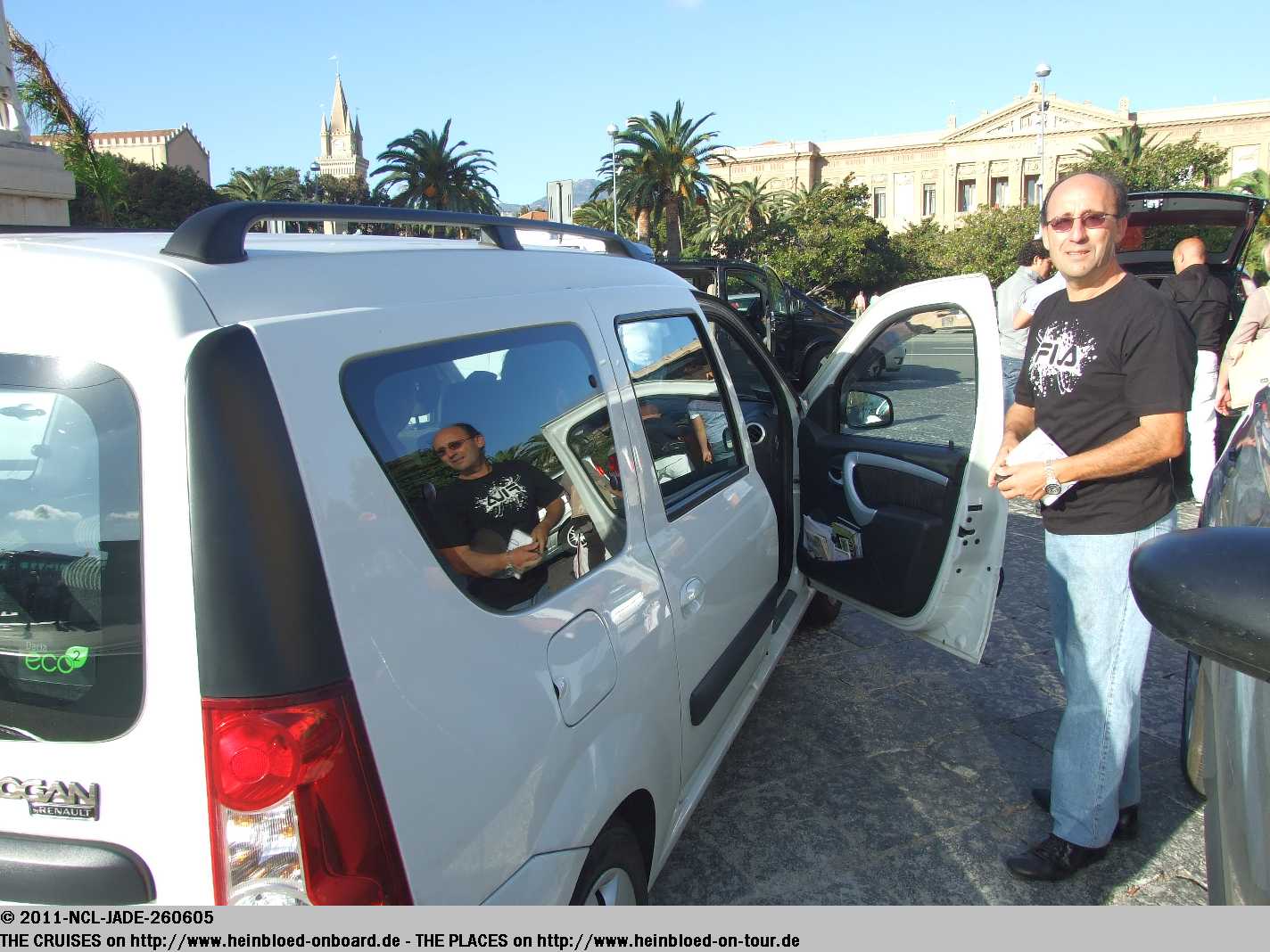 After I saw there fleet on their website I was surprised to see this car as it was a 7-seater incl. two flexible seats. For the short ride it should work. Somehow we played live in the movie "It started in Naples" with Sophia Loren and Clark Gable. Italian easiness like we knew it.

Our ride to us to Taormina. Bruno would really like to see Mt. Etna. But two hours for one way was somehow too long. Then we must disclaim tomorrow Amalfi.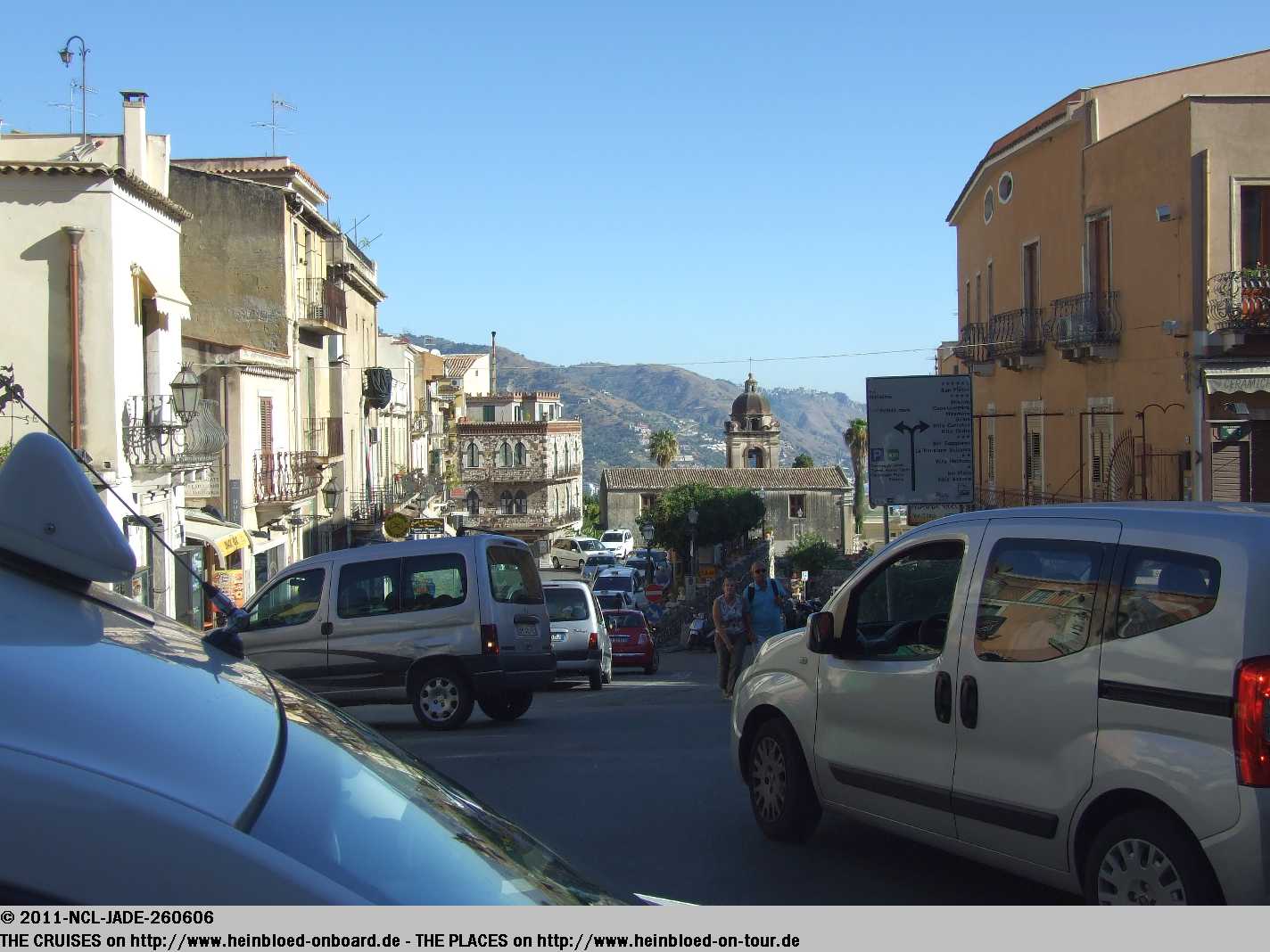 Unsere Fahrt führte nach Taormina. Bruno wäre gerne zum Ätna gefahren. Aber zwei Stunden für einen Weg ist doch ein bisschen lang. Dann hätten wir morgen auf Amalfi verzichten müssen.
Am Eingang des Ortszentrums lässt Antonio uns raus.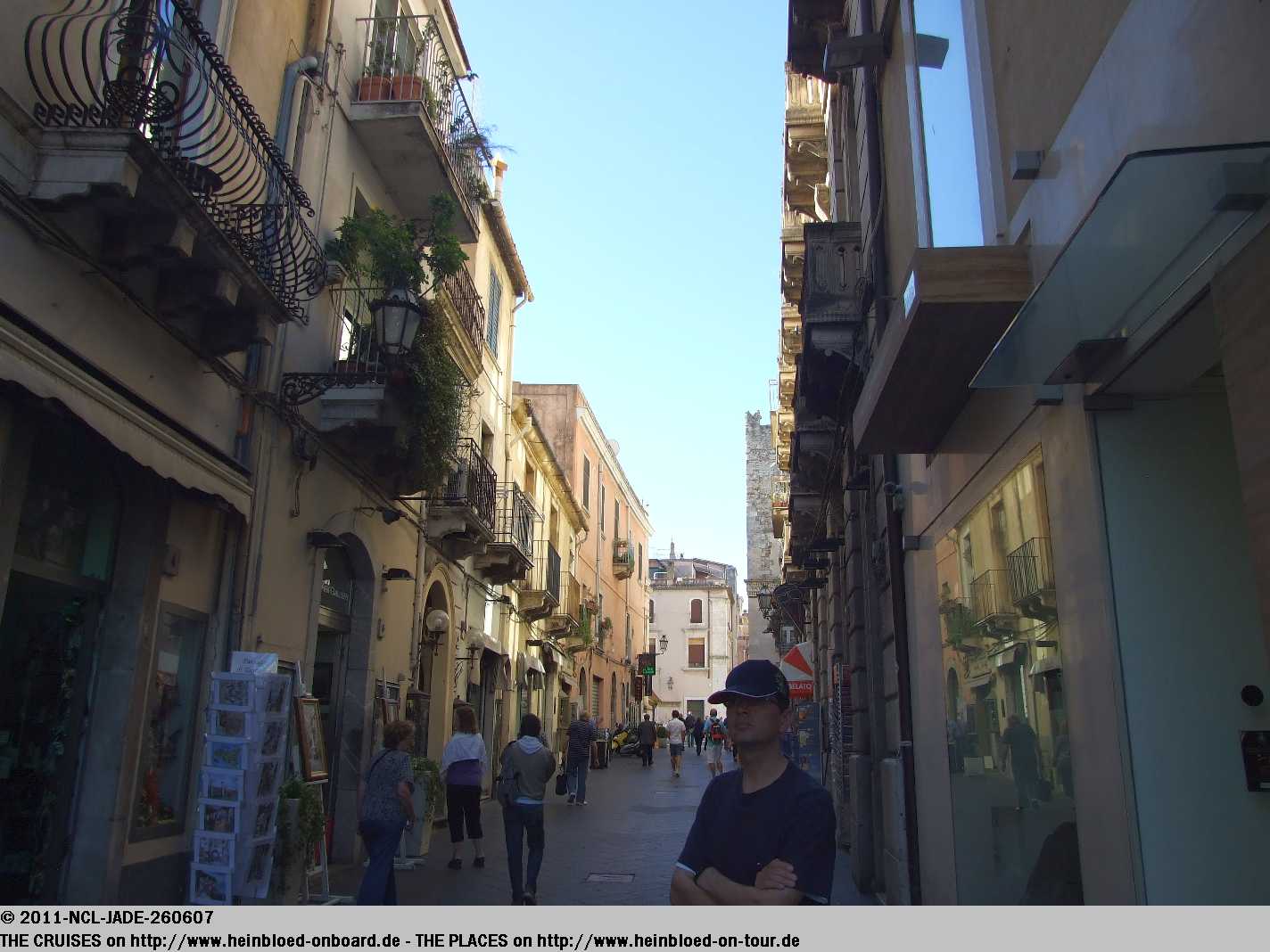 At the city center entry Antonio let us go.

Our first way took us to the Greek Theater. According to Antonio a way of 5 minutes.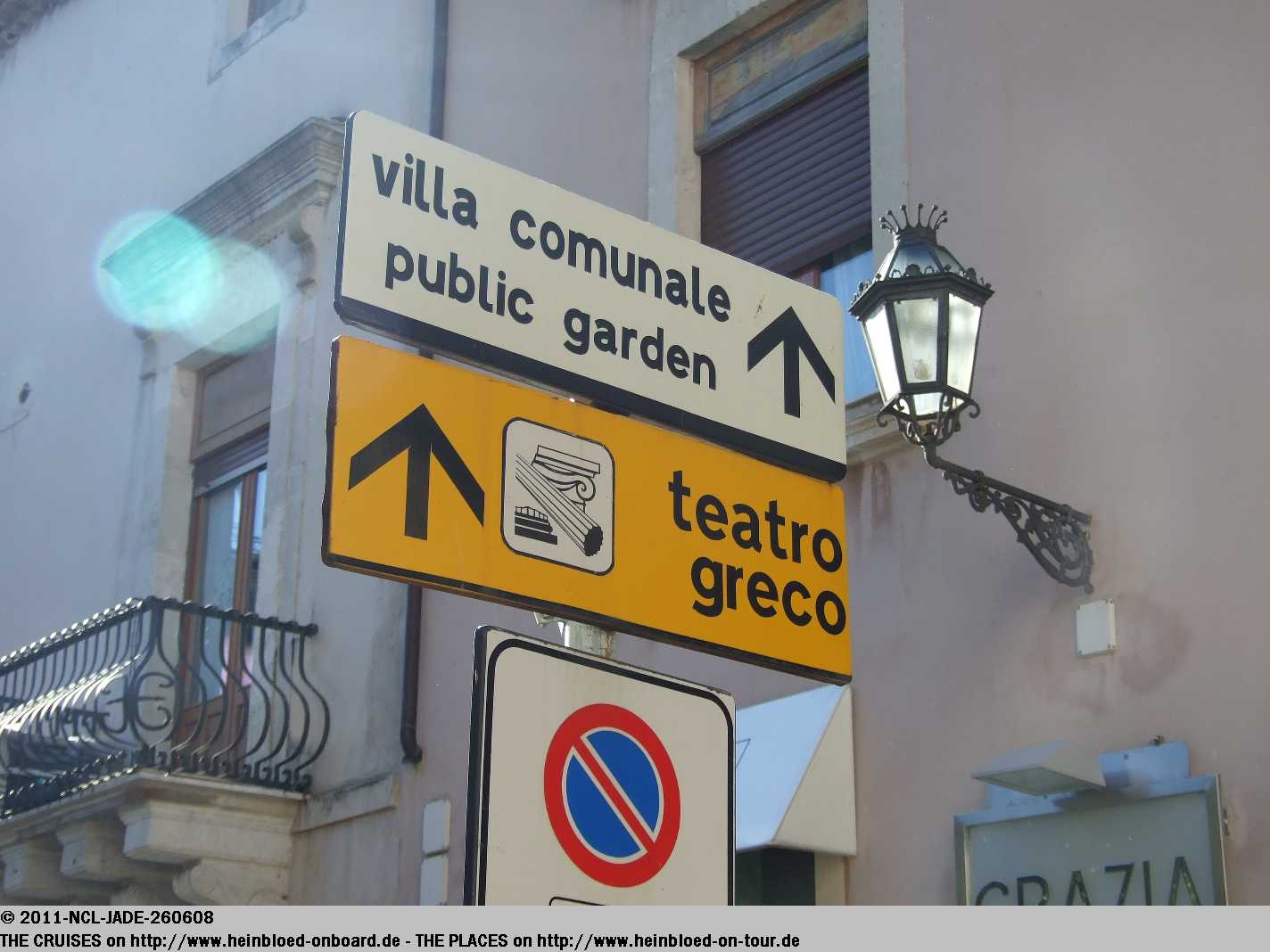 Unser 1. Weg führt zum griechischen Theater. Nach Auskunft von Antonio ein Weg von 5 Minuten.
Wir haben die Zeit verdreifacht. Schließlich sind wir nicht zum ersten Mal in Süditalien.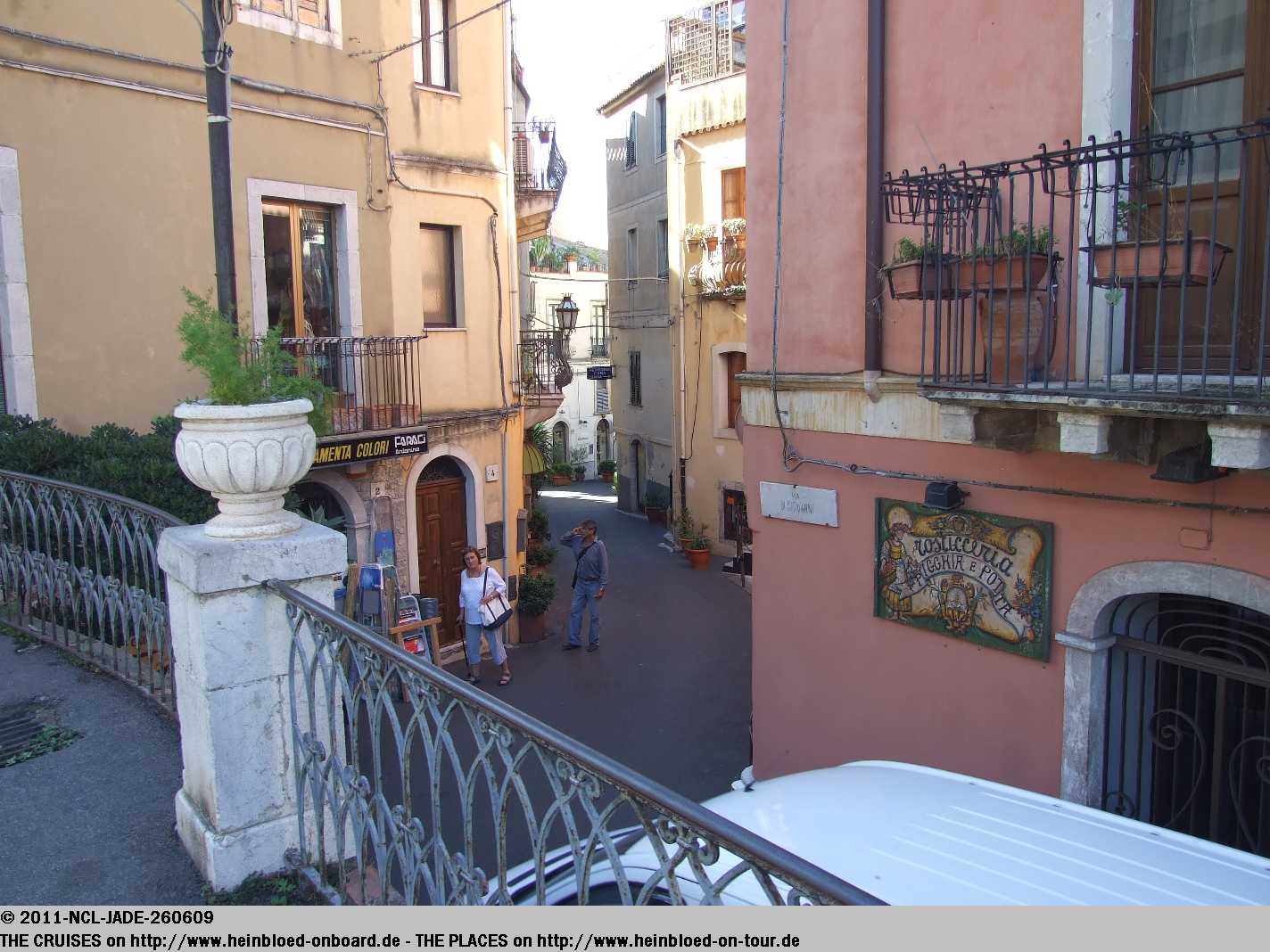 We triplicate the time. We were not the first time in Southern Italy.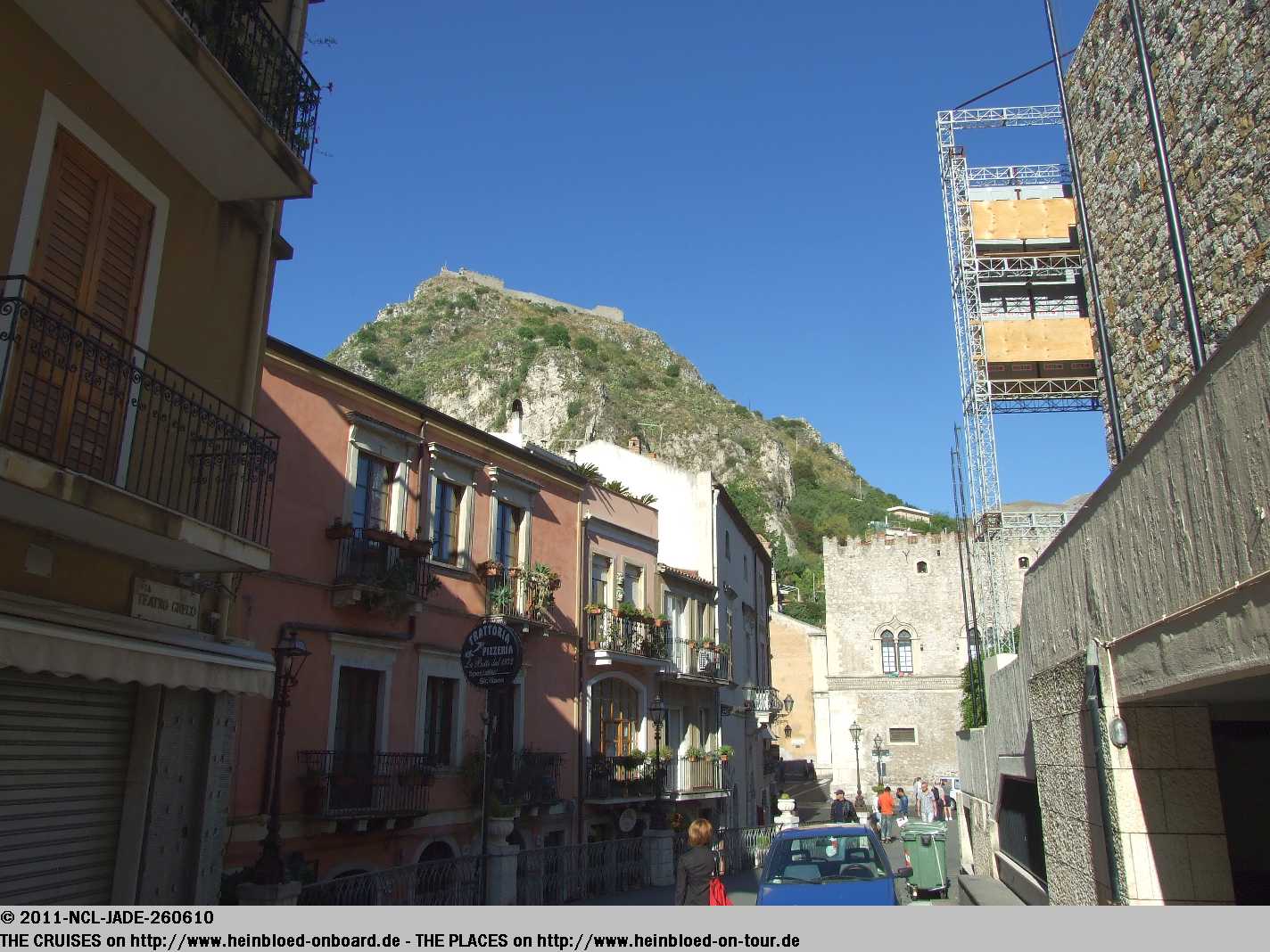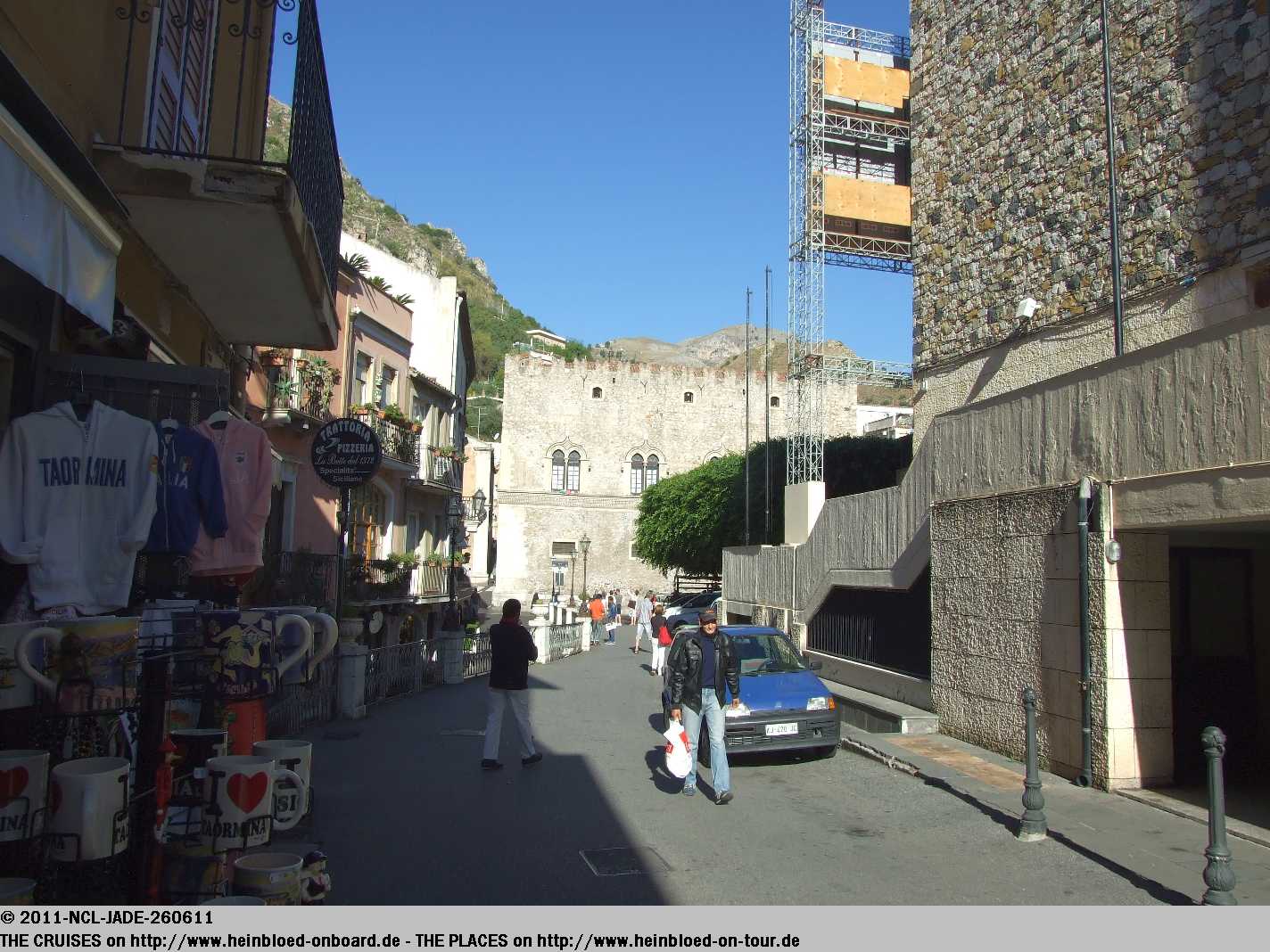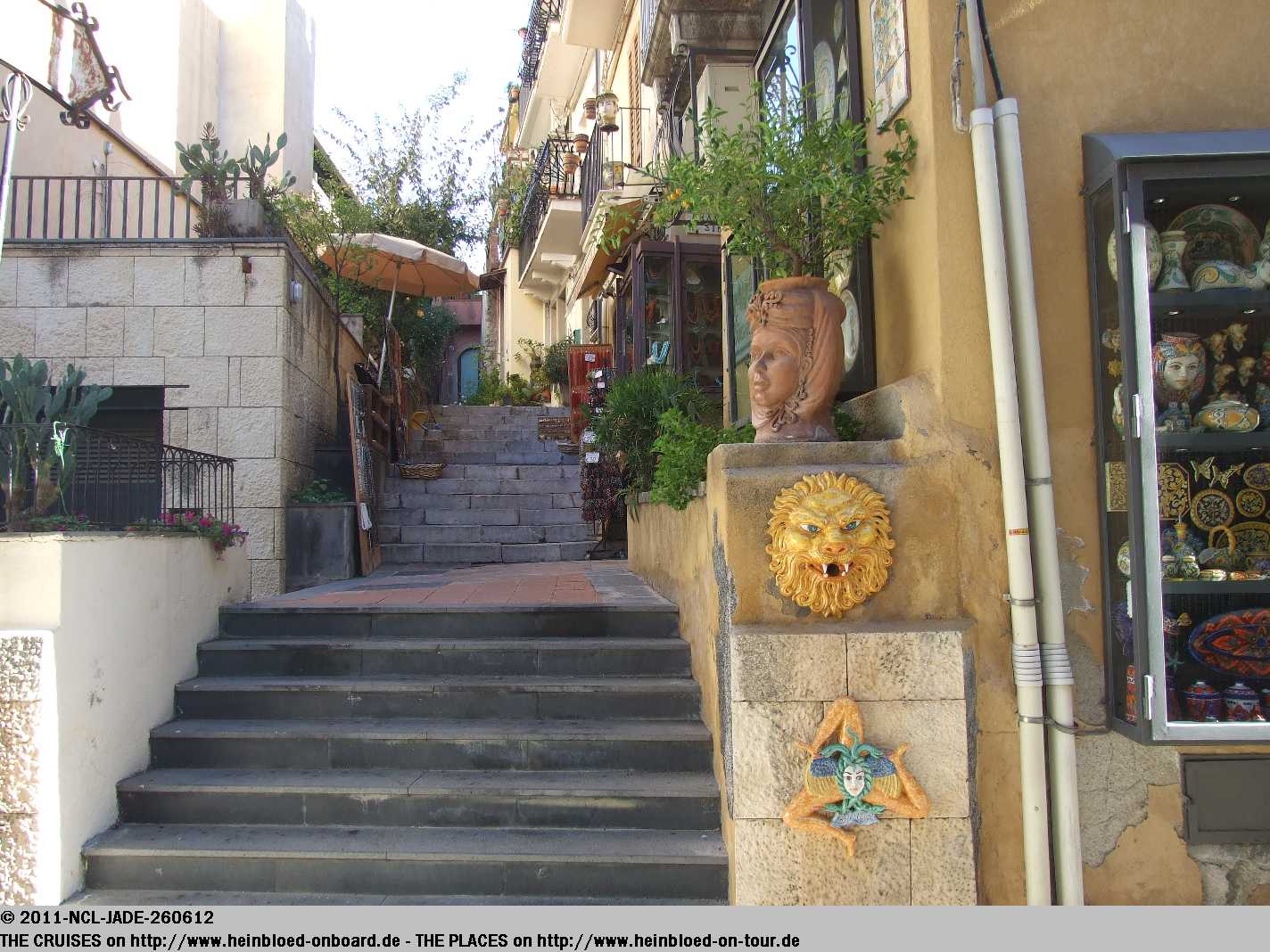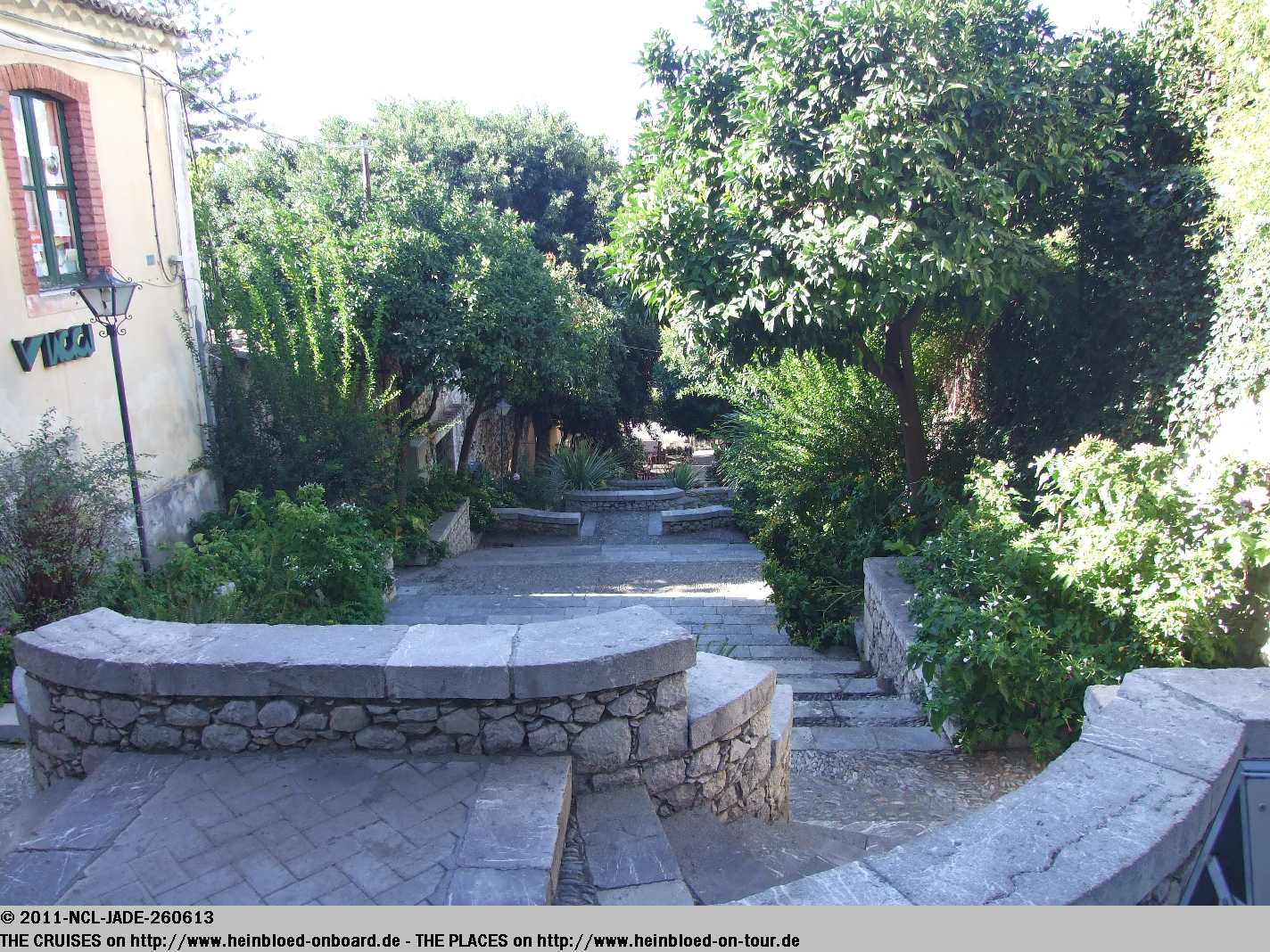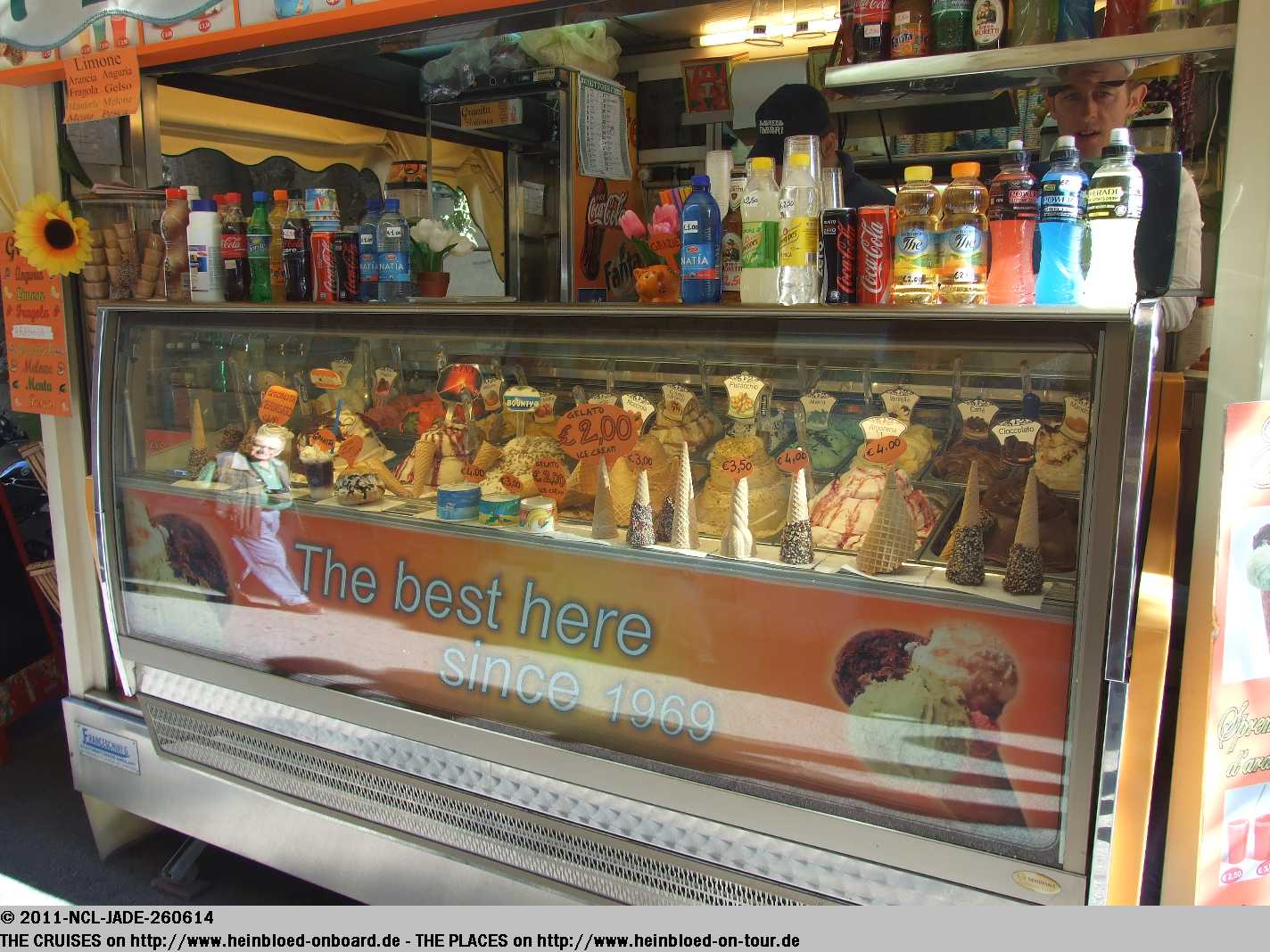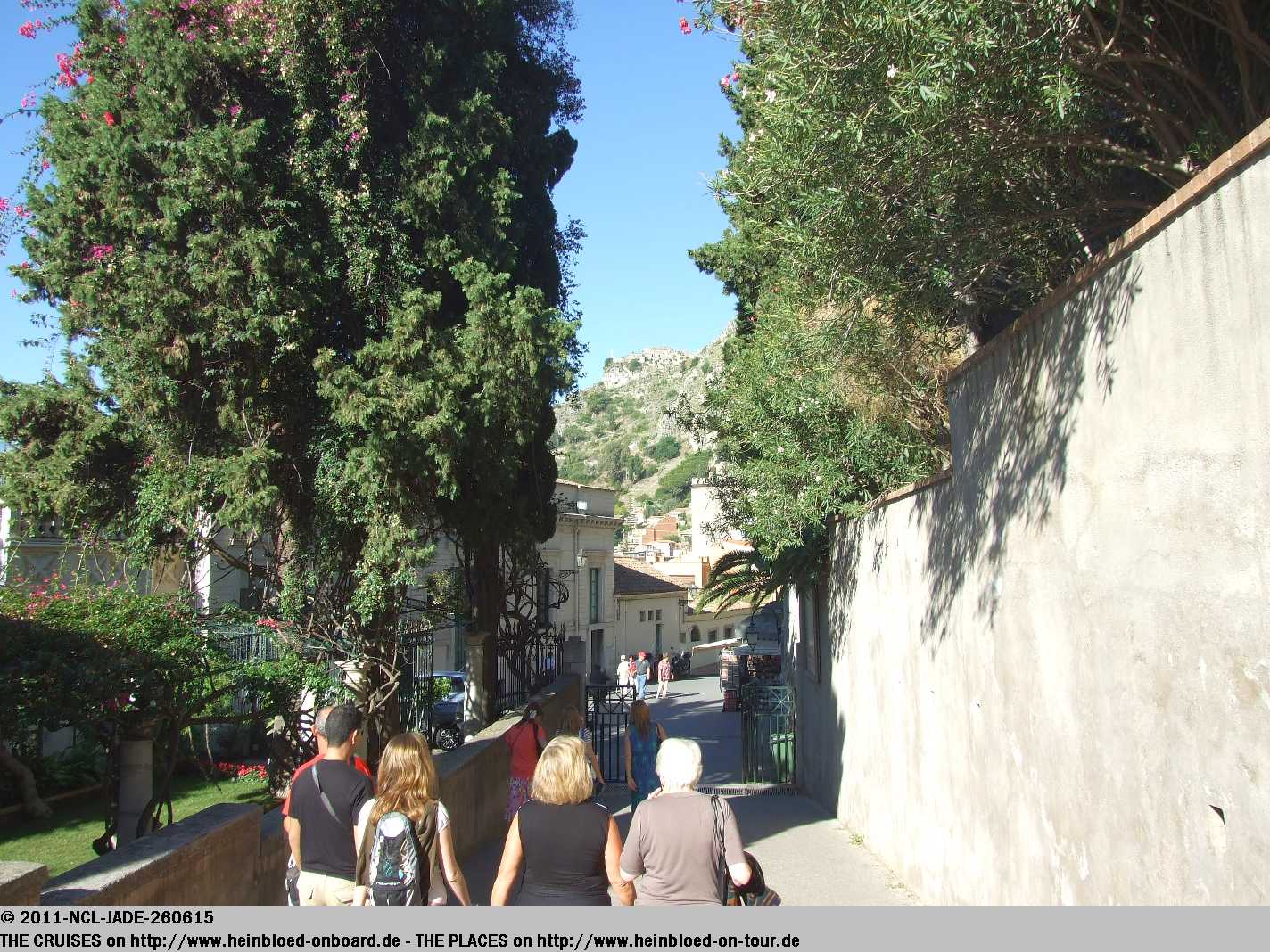 A slight uphill way.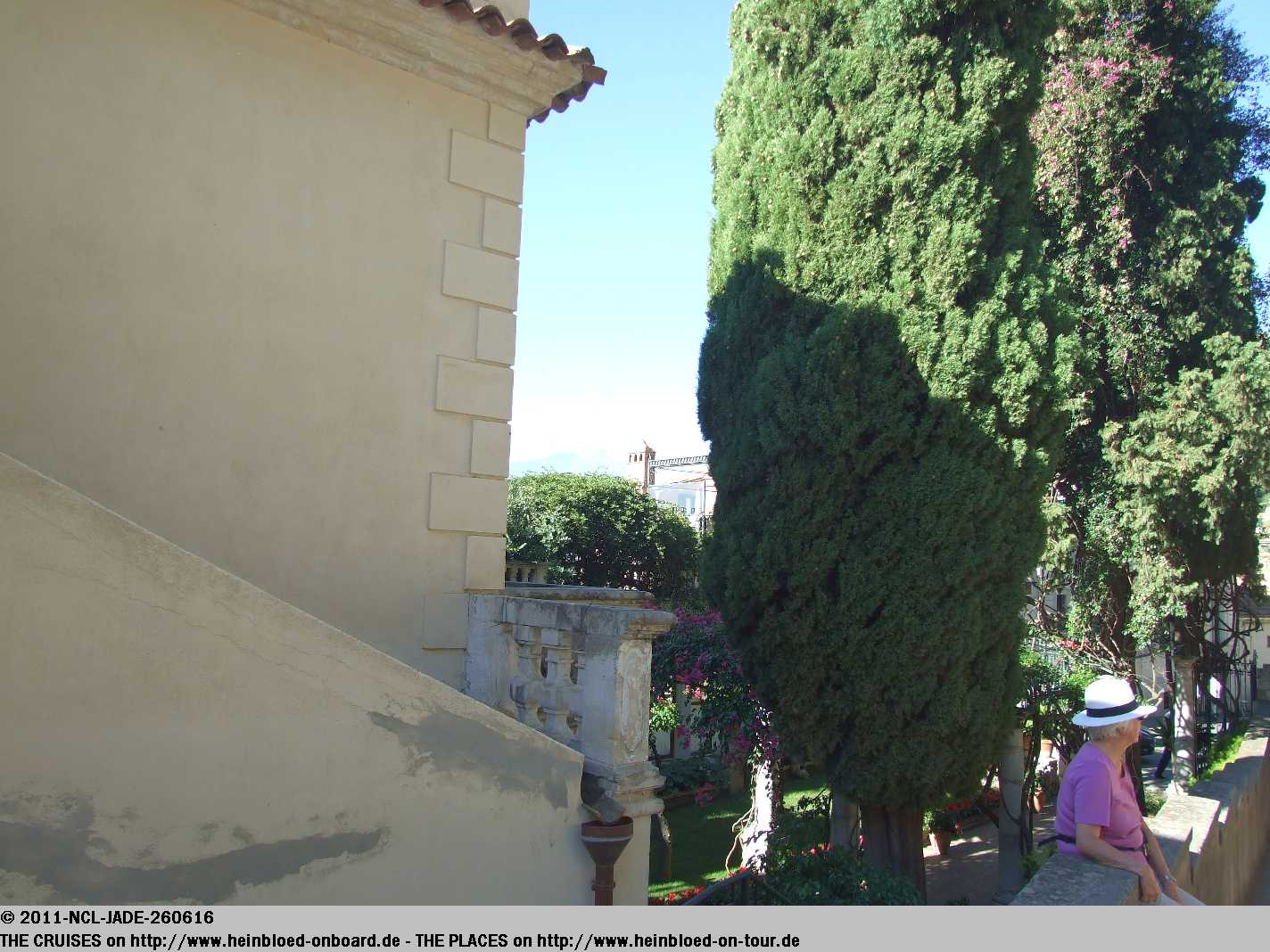 Es geht leicht bergauf.
Unterwegs sieht man den Ätna.

On the way you could see Mt. Etna.

The admission fee was 8.00 EUR (2011). Against presentation of their IDs Bruno's parents could enter free-of-charge as they are EU-seniors.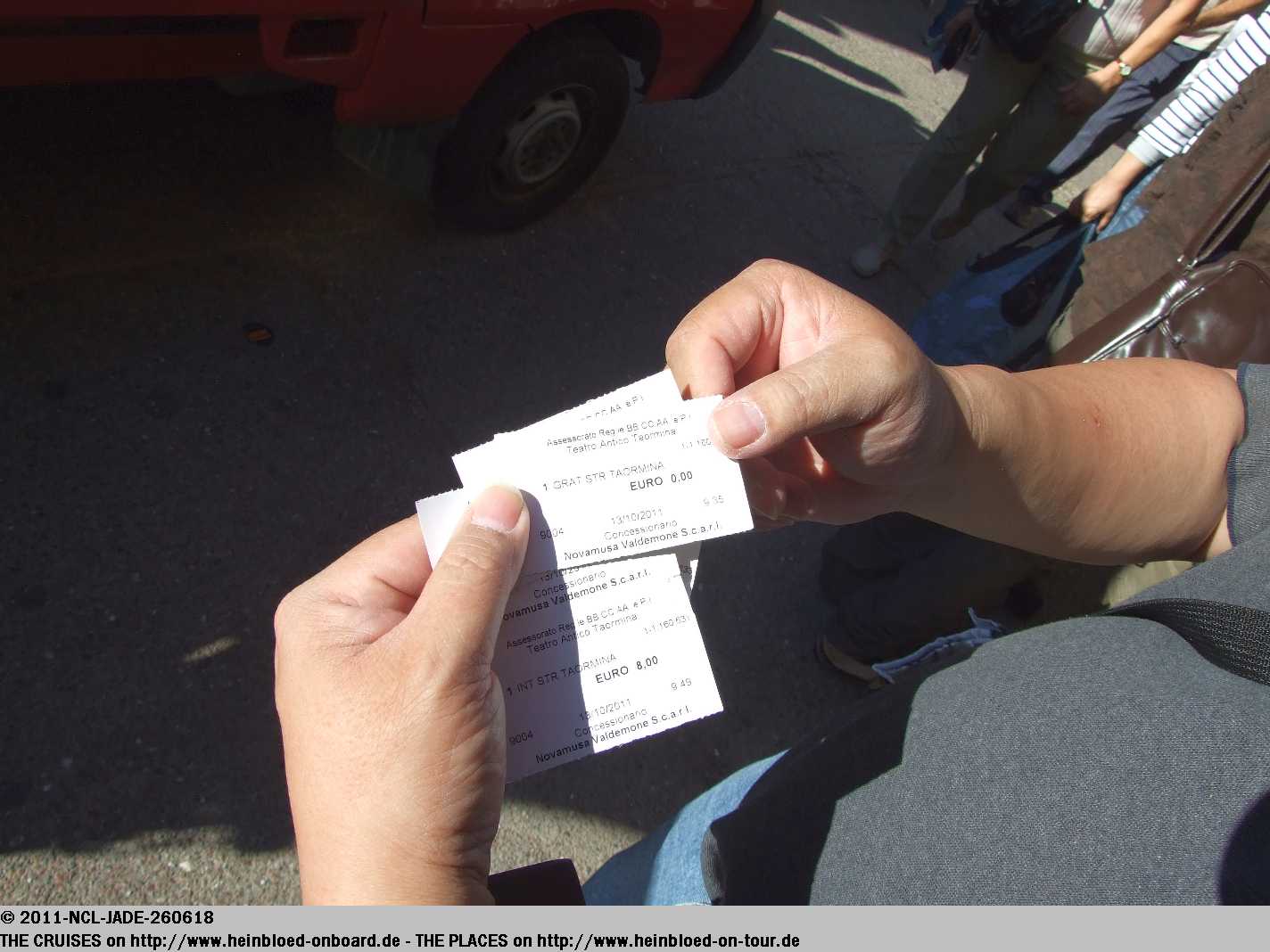 Der Eintritt kostet 8,00 EUR (2011). Gegen Vorlage der Ausweise dürfen Brunos Eltern als EU-Senioren kostenlos rein.
Wir genießen den Ausblick.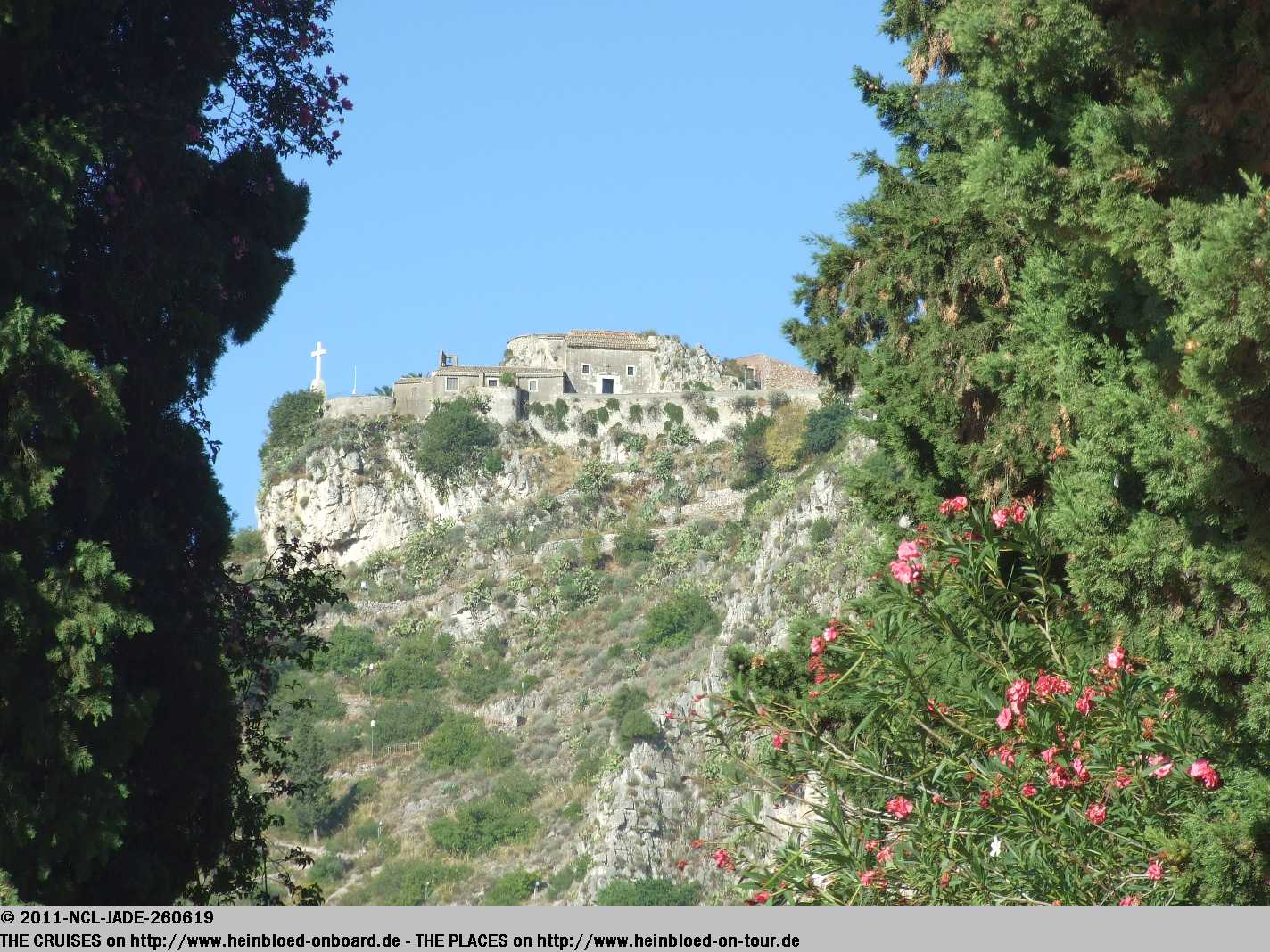 We enjoyed the view.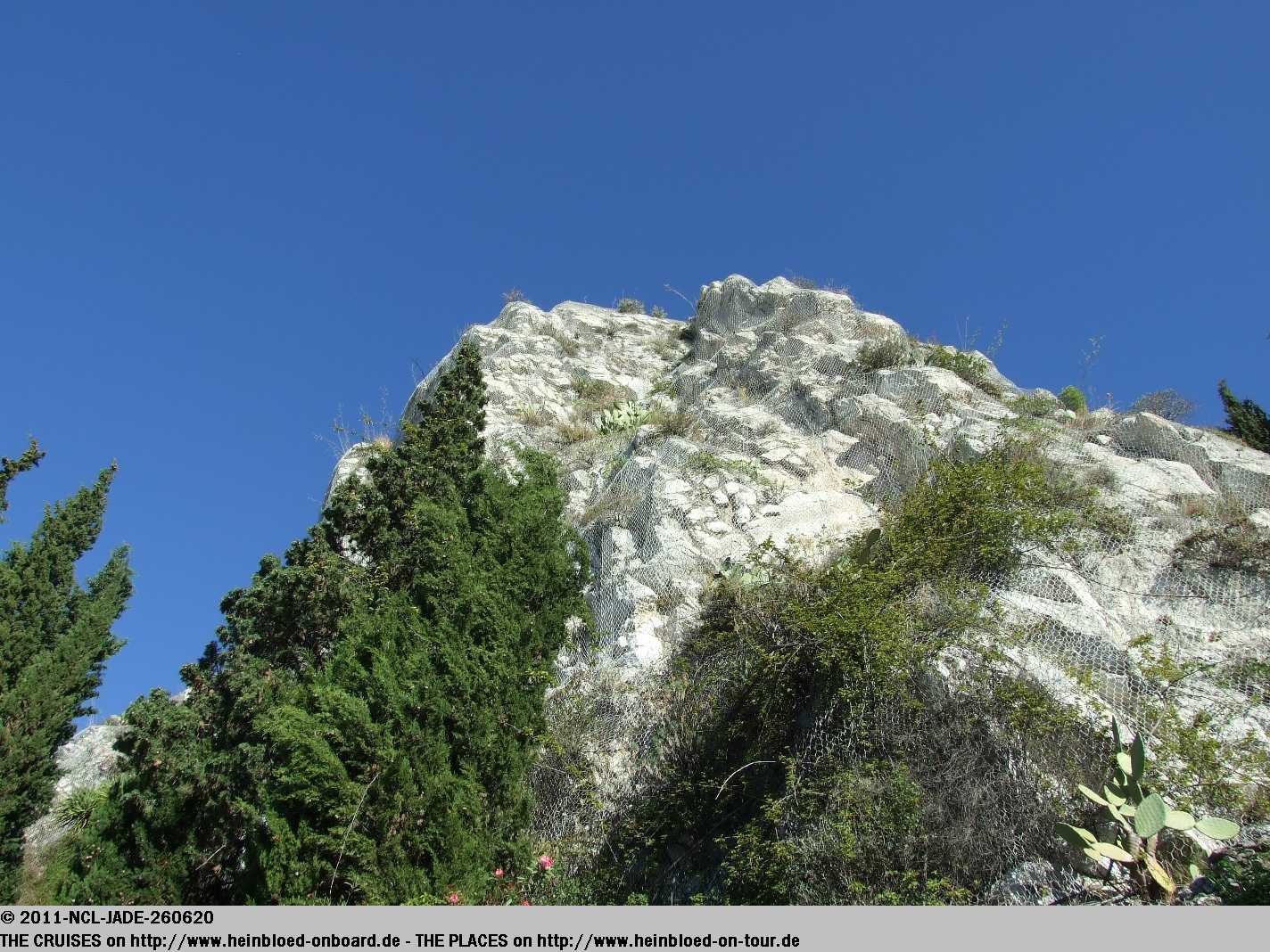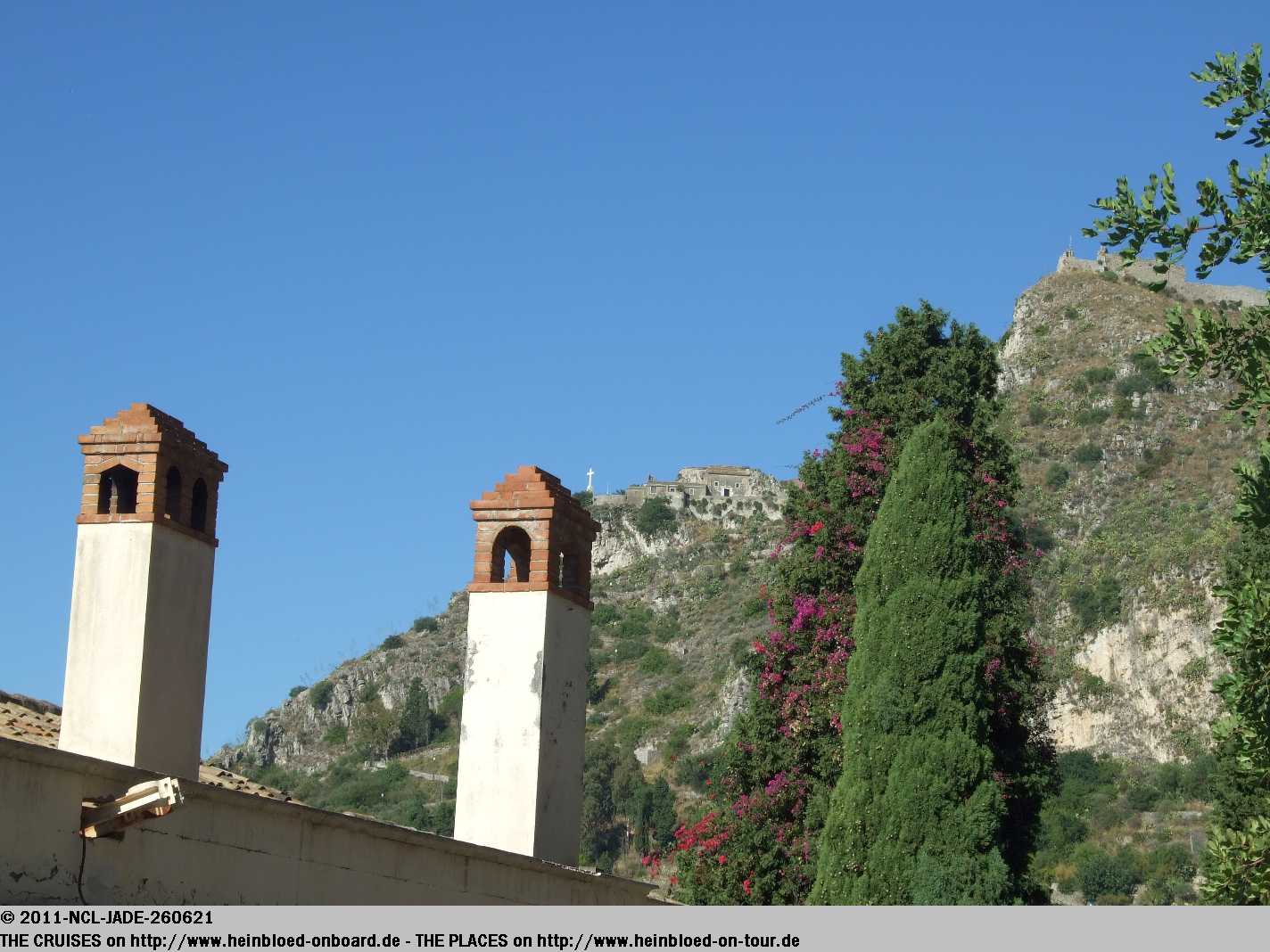 And again Mt. Etna.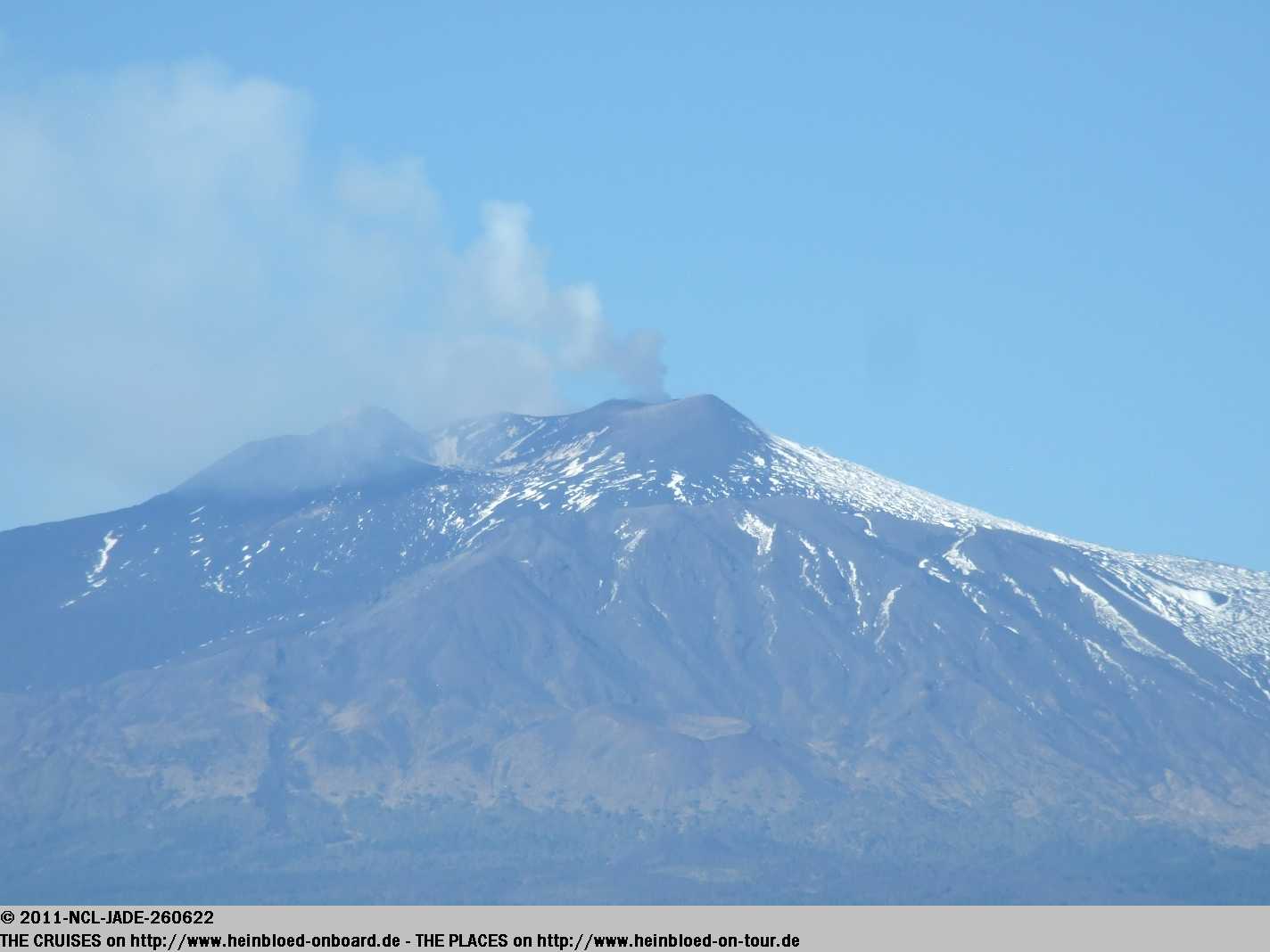 Und wieder der Ätna.
Und Bruno ganz begeistert...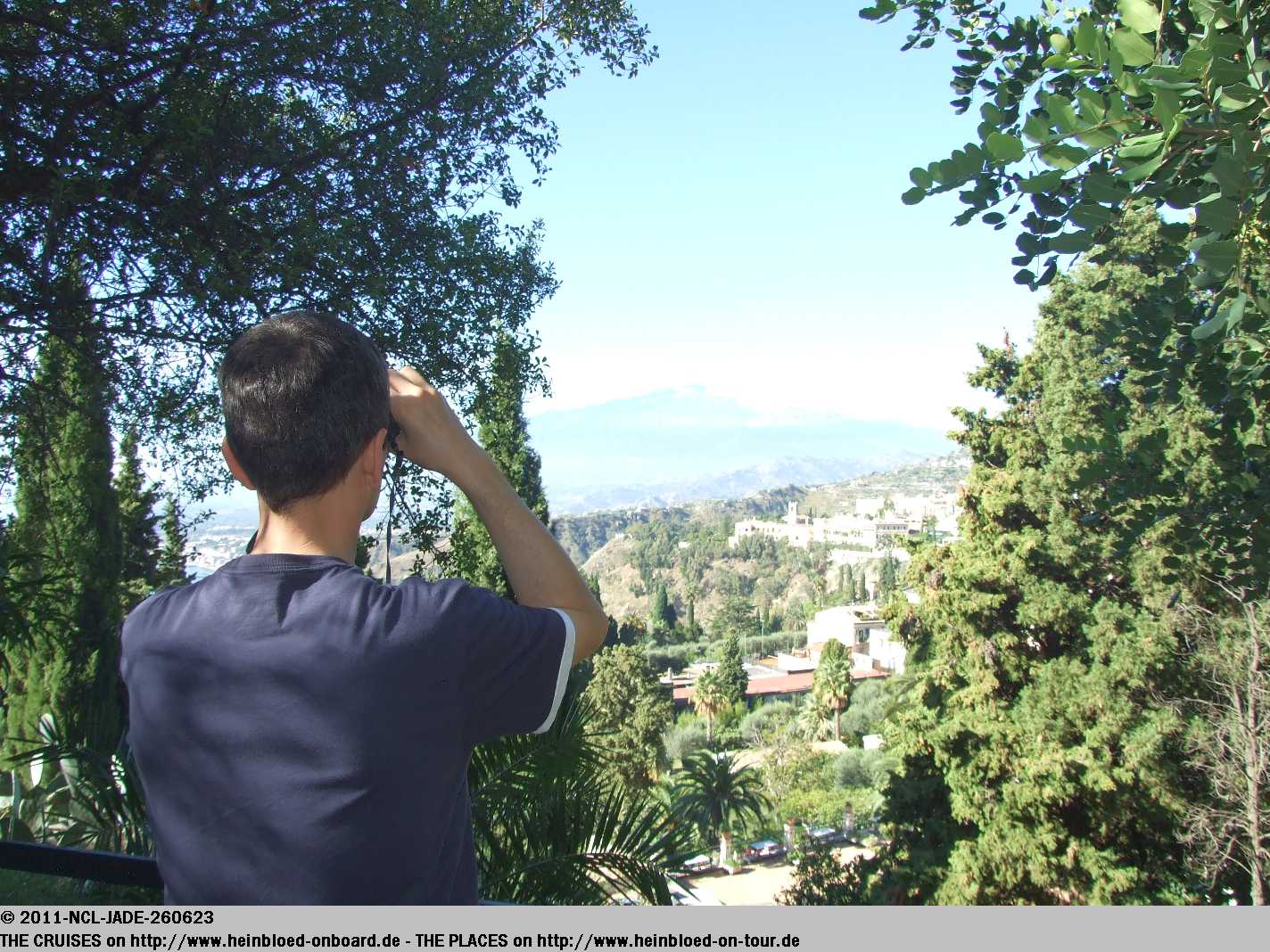 And Bruno was very exited.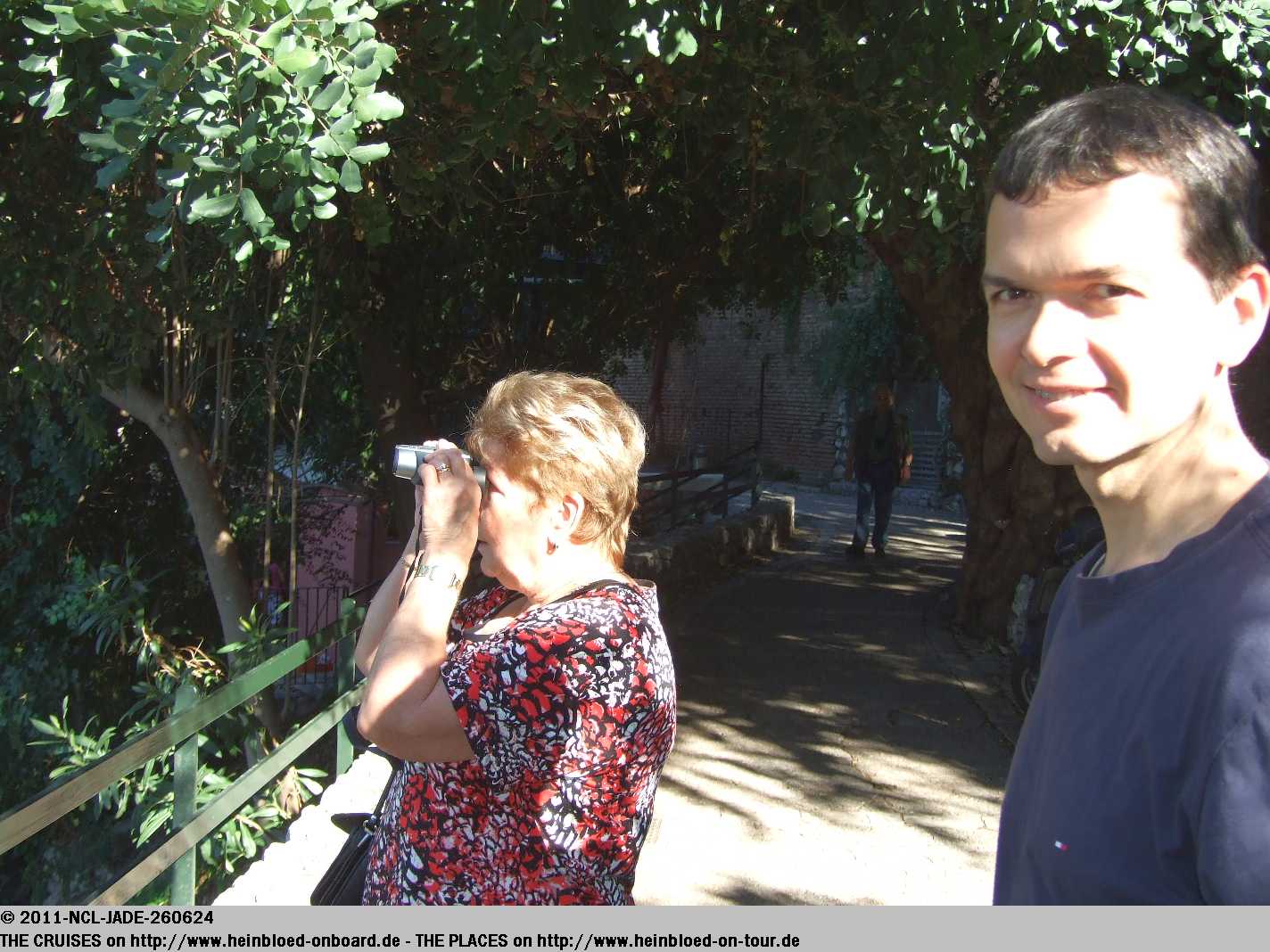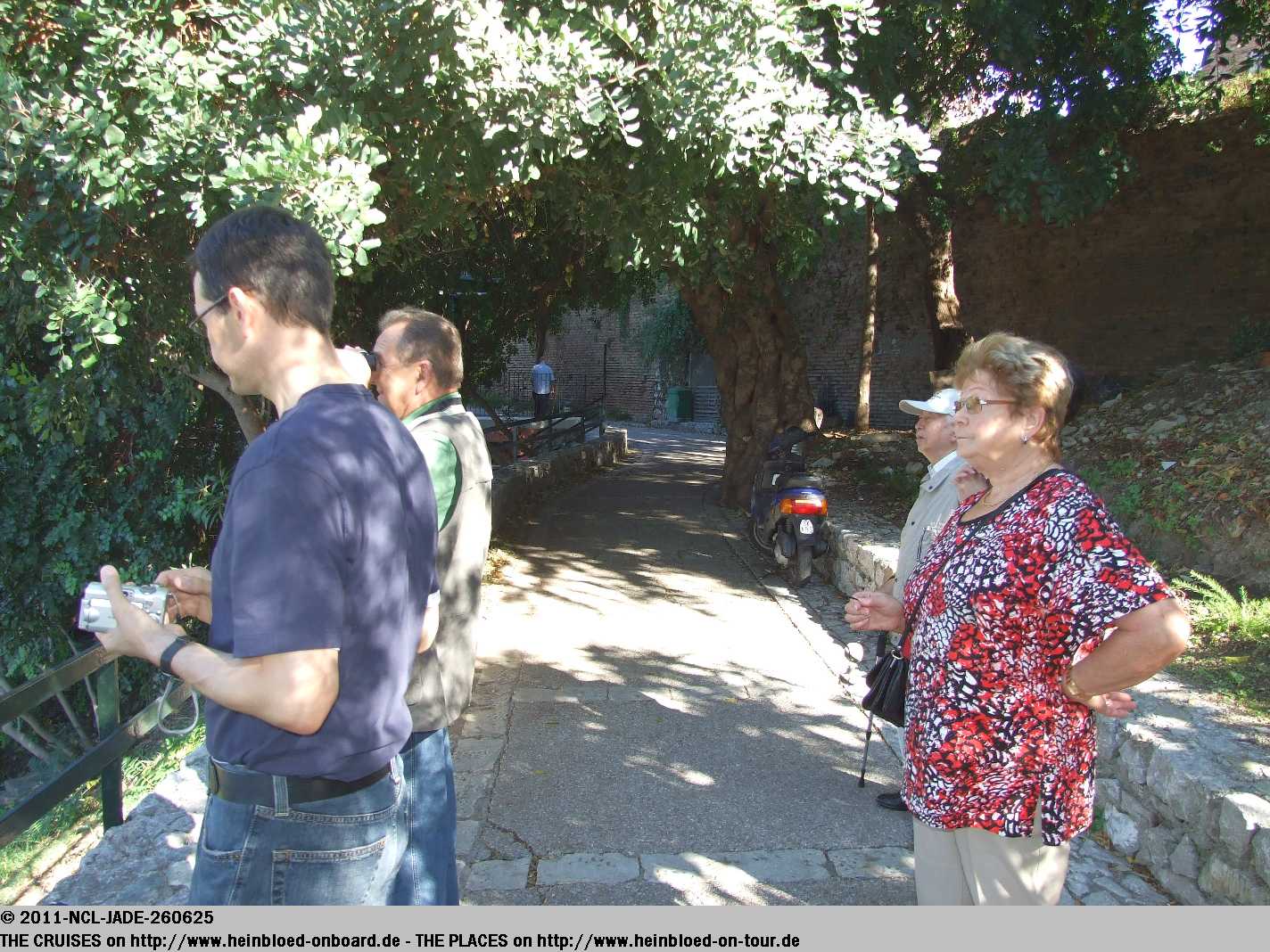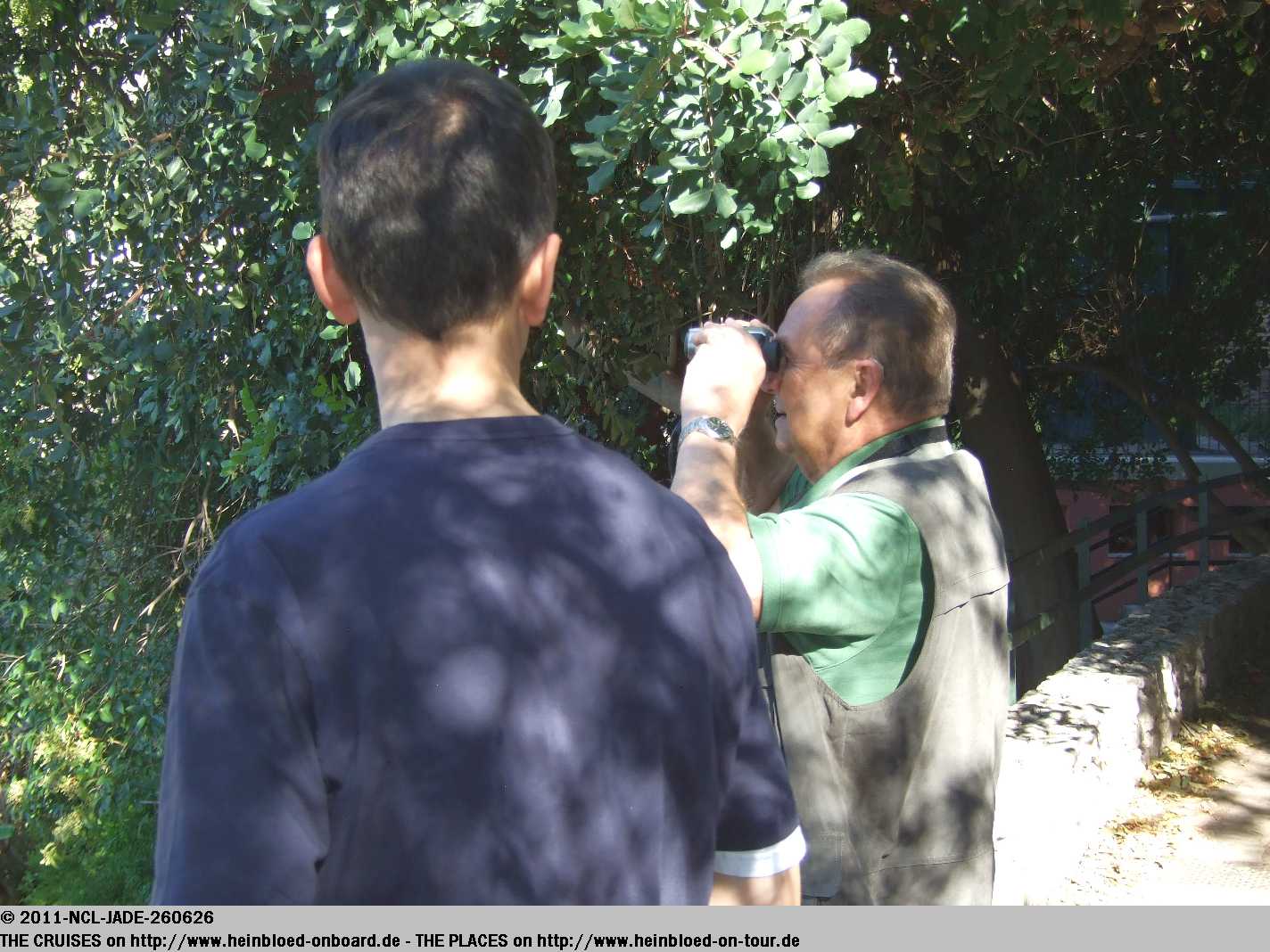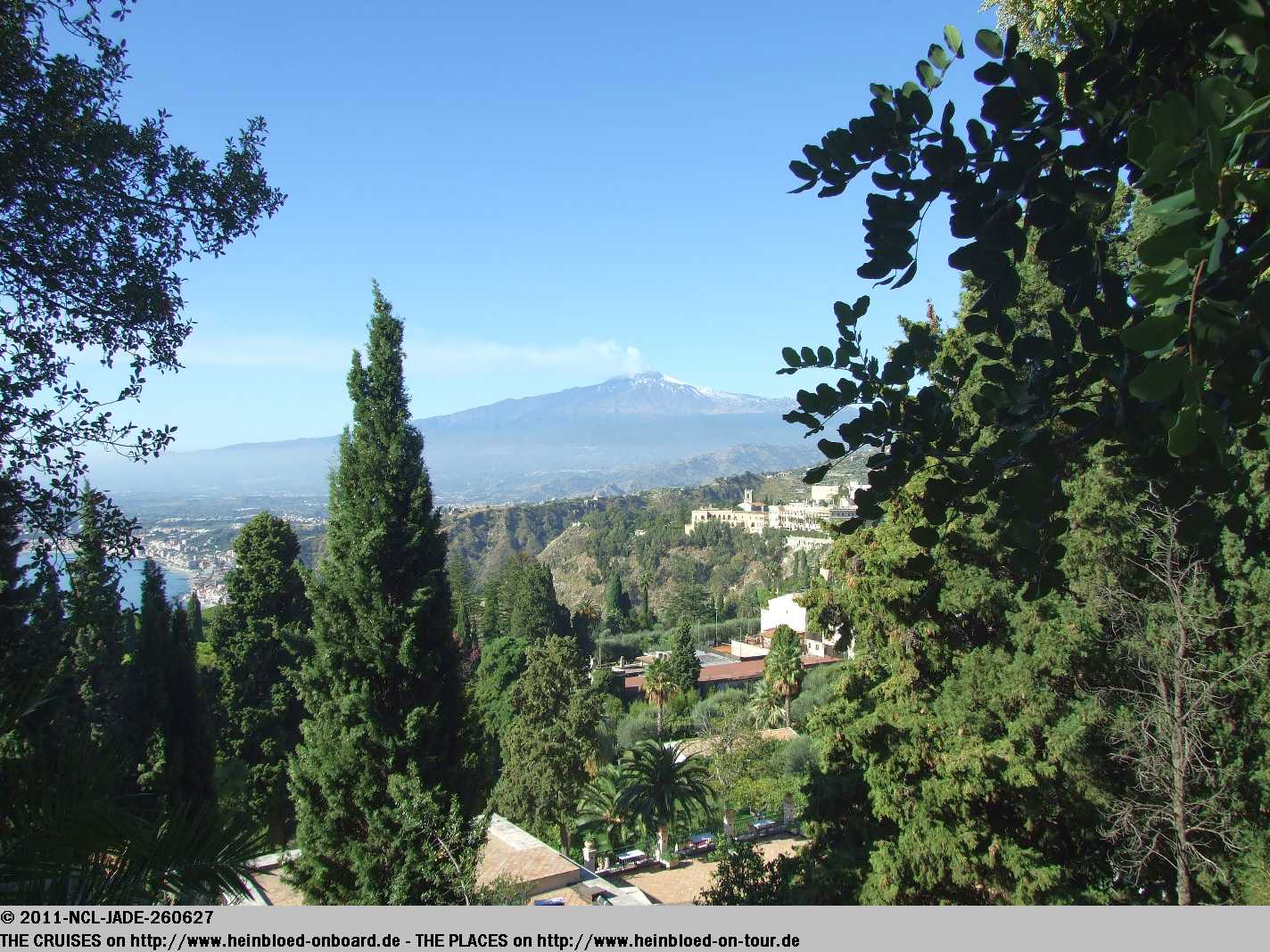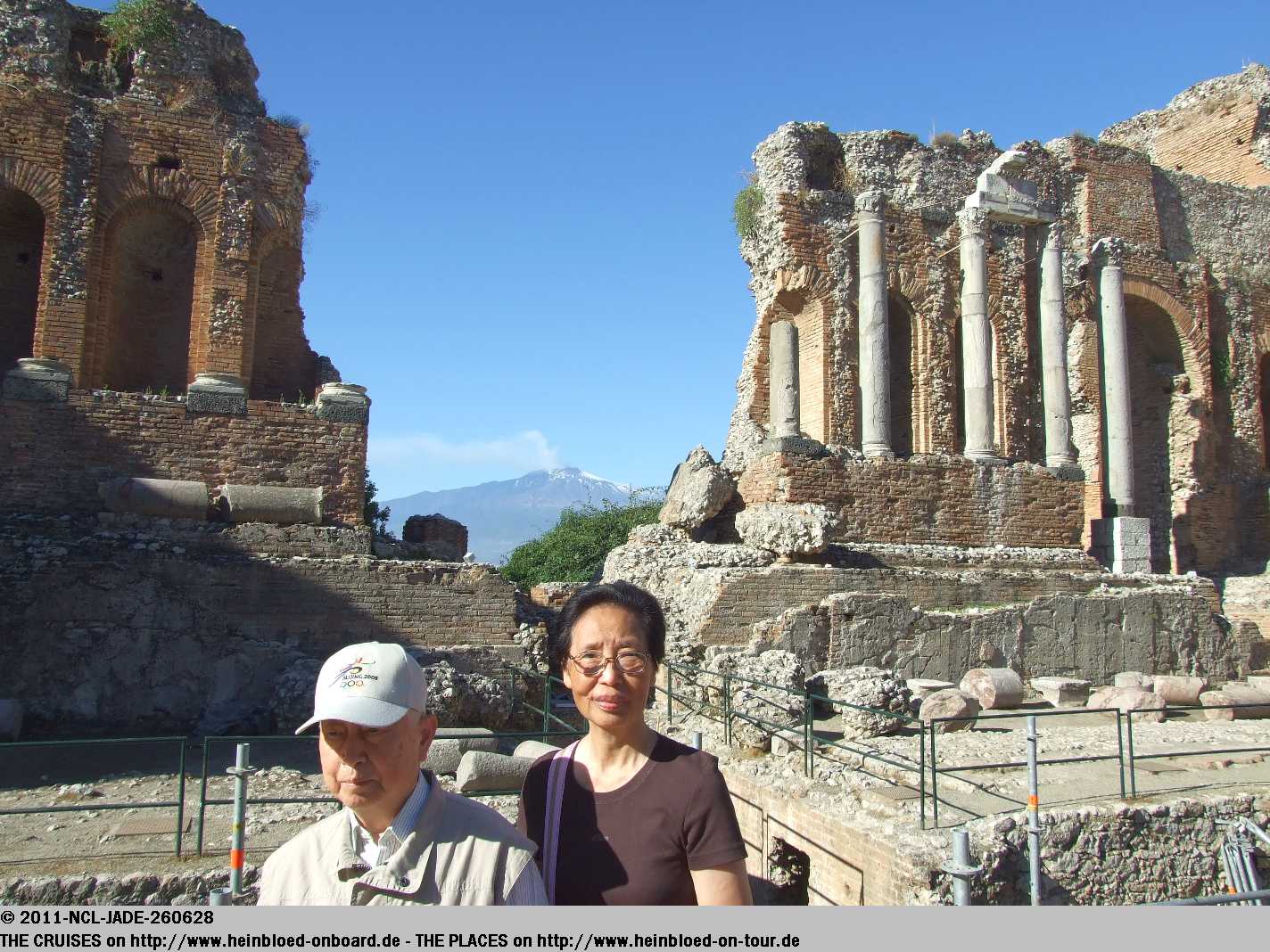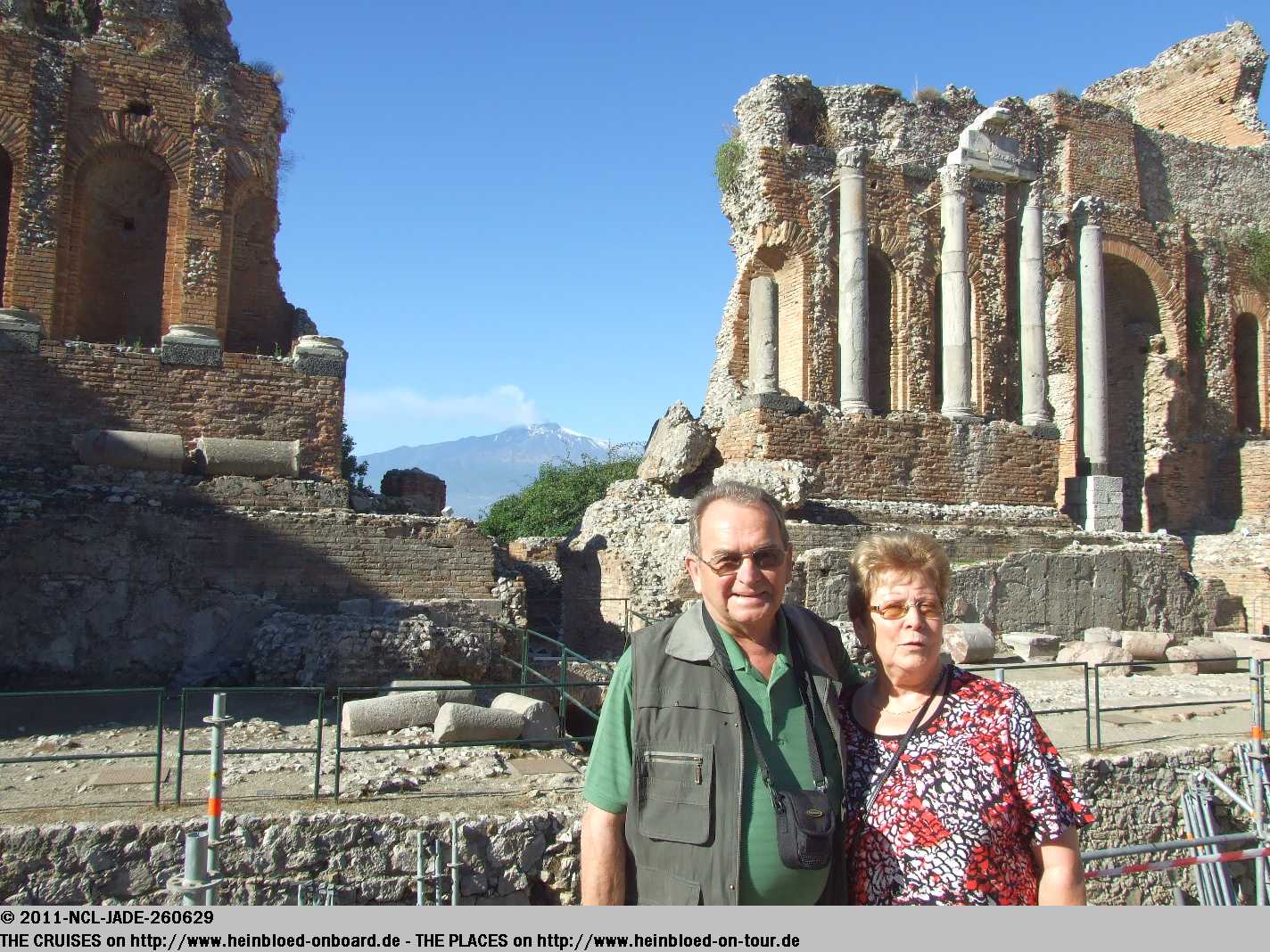 After the four failures I made it finally.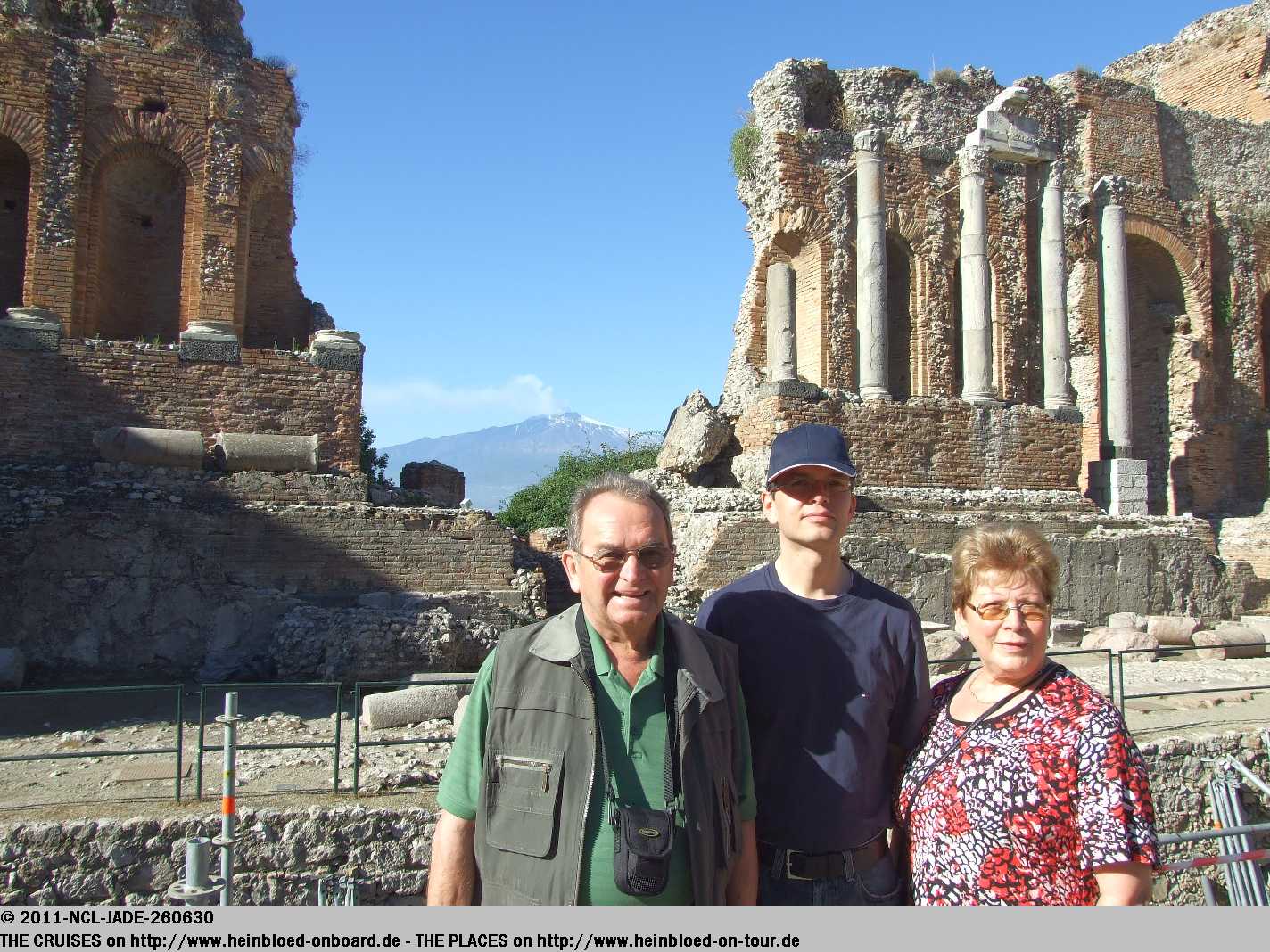 Nach den vier Fehlversuchen habe ich es heute geschafft.
Und während ich auf die NORWEGIAN JADE in Dubrovnik gezeigt habe, zeigt Bruno auf seinen Ätna.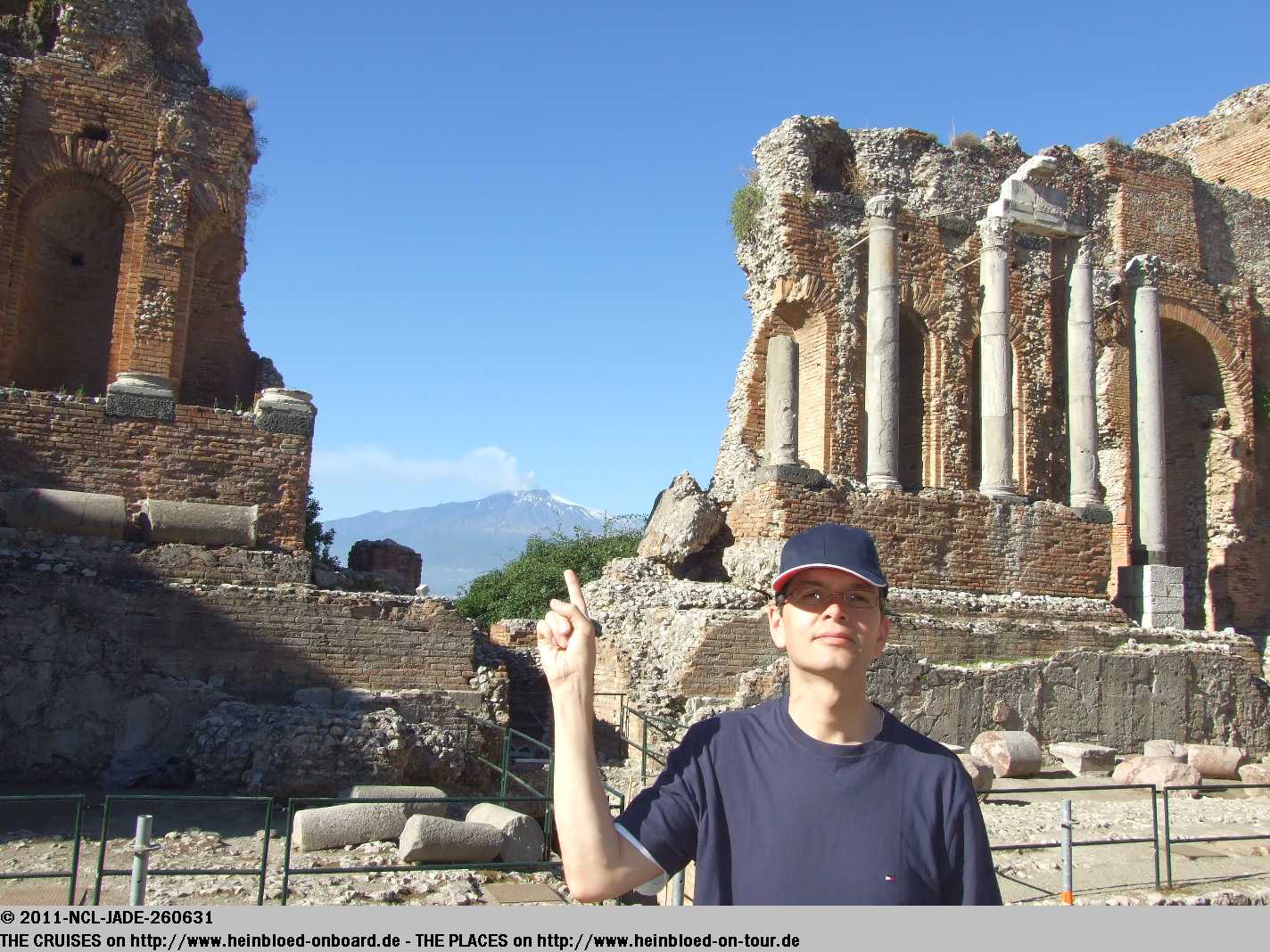 And while I was pointing on NORWEGIAN JADE in Dubrovnik Bruno did the same to his Mt. Etna.

As my parents did not want to climb upwards they returned slowly. Unfortunately a group of MSC annoyed us. My father wanted to walk slowly on the ramp for handicapped. The tourleader thought that this was a great short cut and overrolled my father incl. his group. As it was an Italian group: very ruthless. By the way: it was funny to see how many Italians were on board of NCL. By coinfidence we got it that like NCL (and other US-companies) because they were nuts of Italians on Italian ships.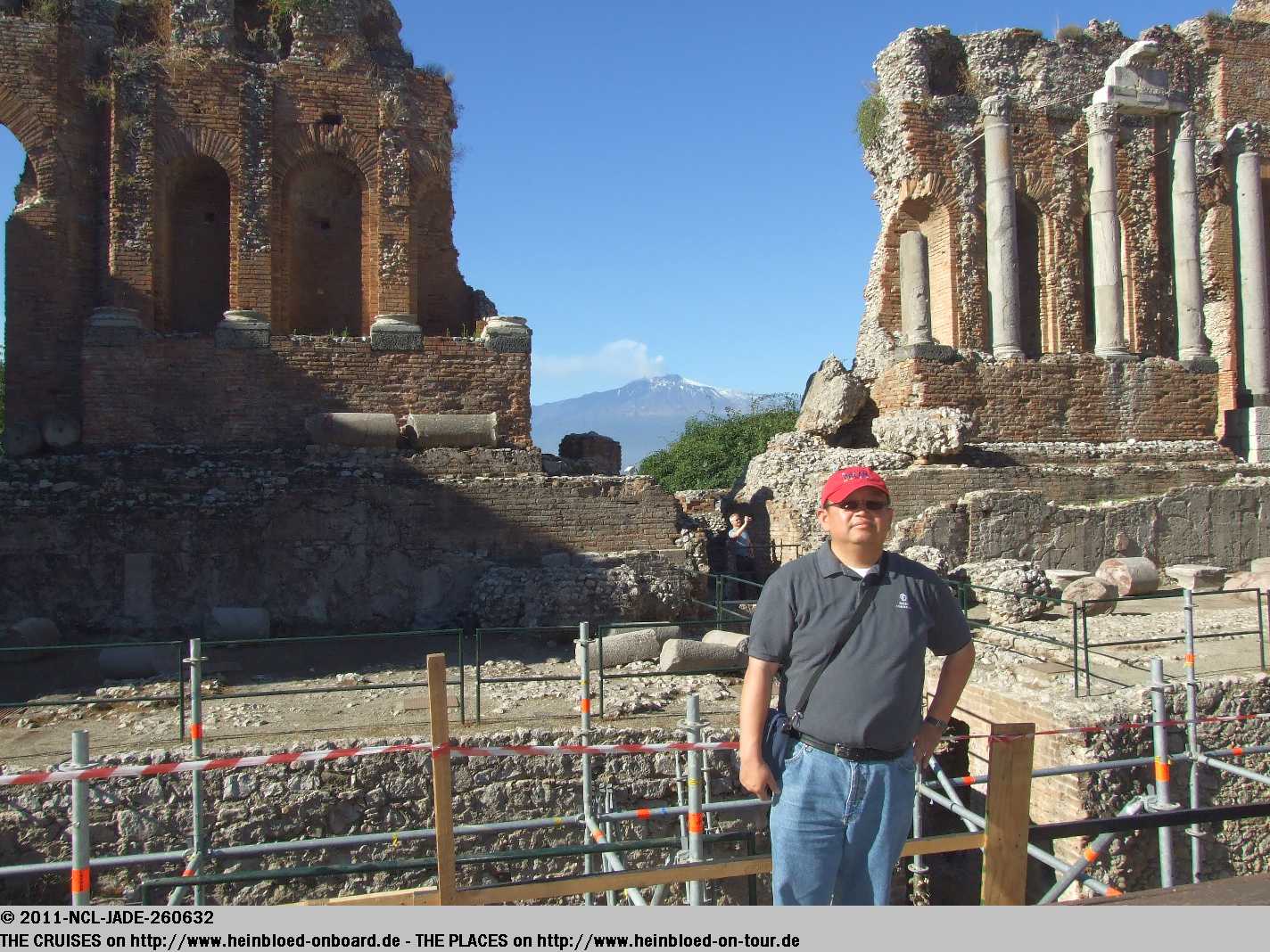 Da meine Eltern nicht weiter hochklettern wollen, drehen wir langsam ab. Leider negativ fiel eine Gruppe von MSC auf. Mein Vater wollte langsam die Rampe für Behinderte runterlaufen. Der Gruppenleiter hält das für eine gute Abkürzung und überrolllt kurzerhand meinen Vater samt seiner Gruppe. Und da es sich leider um eine italieniesche Gruppe handelt: leider sehr rücksichtslos. Es war witzig, wieviele Italiener an Bord der NCL waren. Zufällig bekamen wir mit: Sie fahren auch gerne NCL (oder andere US-Gesellschaften), weil sie die Nase voll von Italienern auf italienischen Schiffen haben...
Bruno klettert natürlich bis ganz nach oben und macht noch folgende Aufnahmen.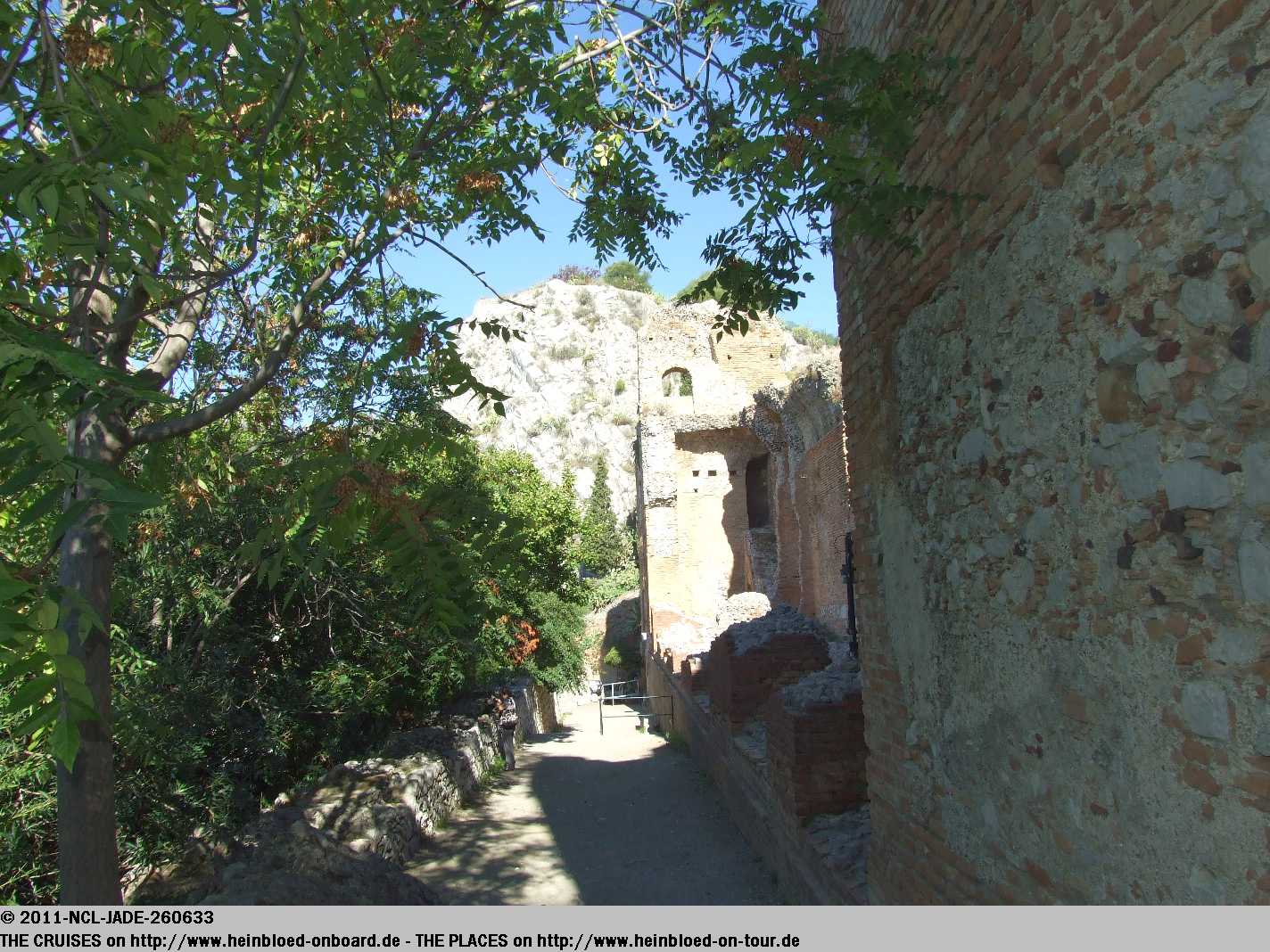 Bruno climbed of course to the top and made following pictures.