Scroll down for English explanations - alternates with German explanations.

Als wir am Ätna vorbeiziehen, freut sich Bruno doch, dass ich ihn wecke. Normalerweise will er nachts von mir weder sehen noch hören.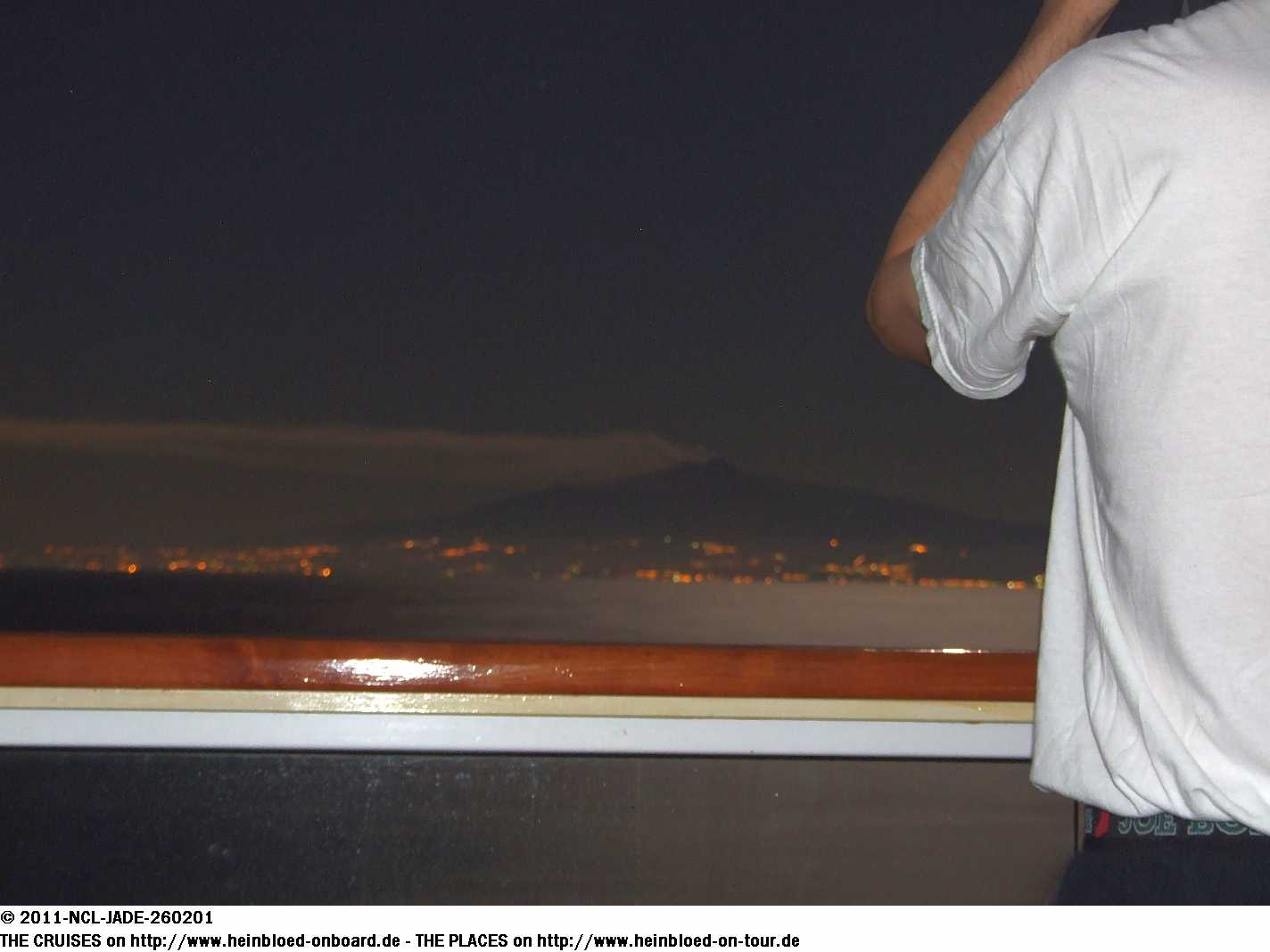 When we passed Mt. Etna Bruno was happy that I woke him up. Normally he disliked to see or hear anything from me during the night.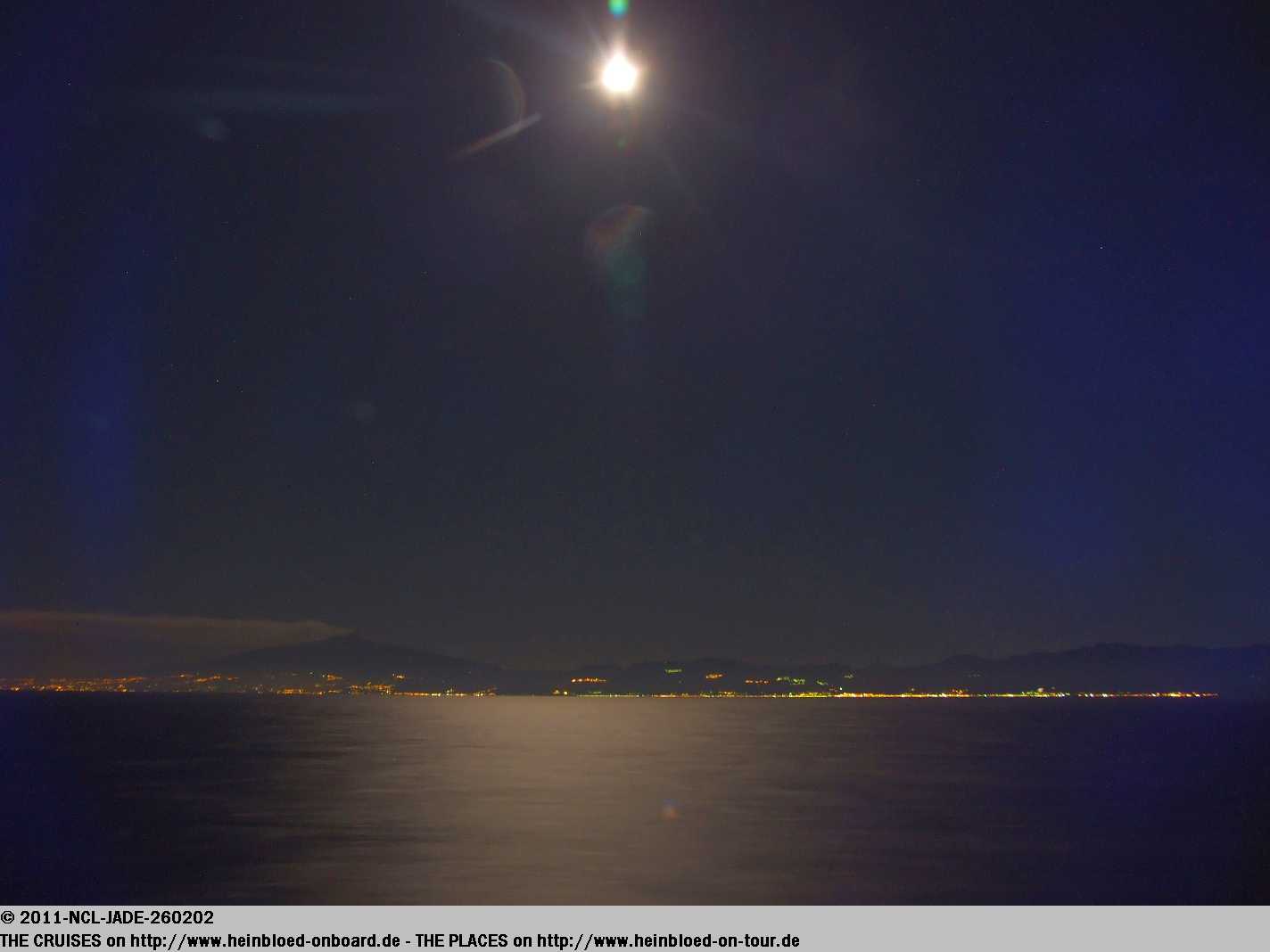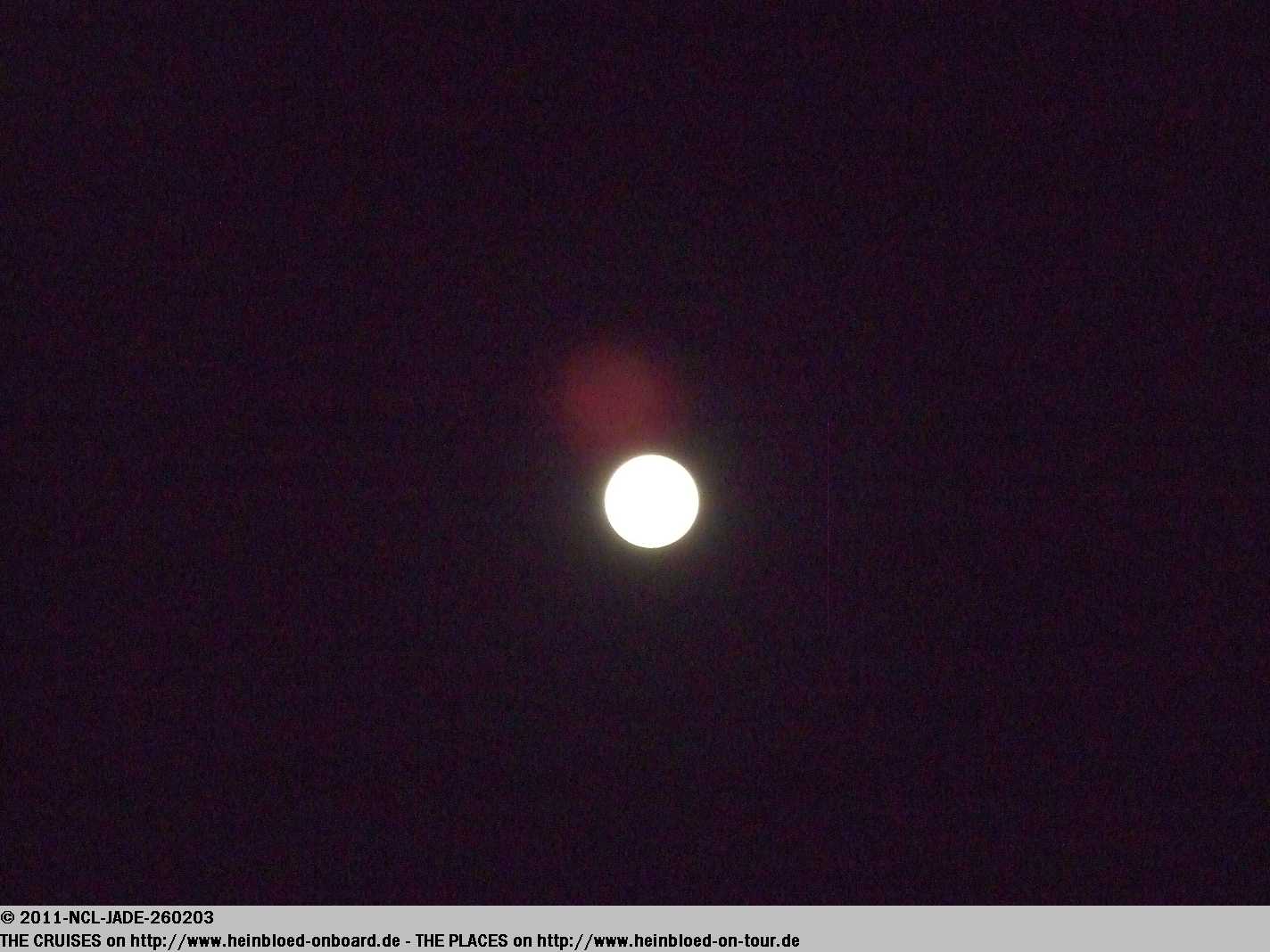 On the top they were still cleaning.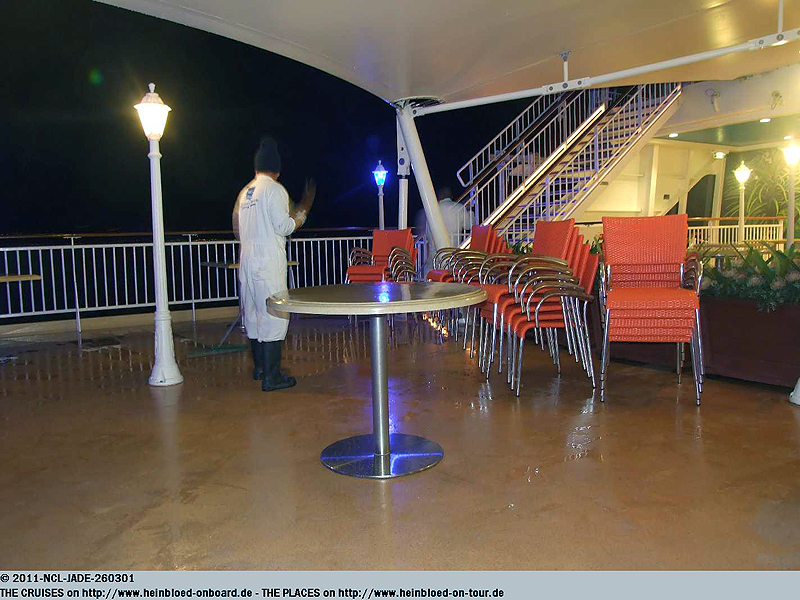 Oben wie gesagt, wurde noch alles gereinigt.
Am Great Outdoors war das Frühstück schon fertig aufgebaut.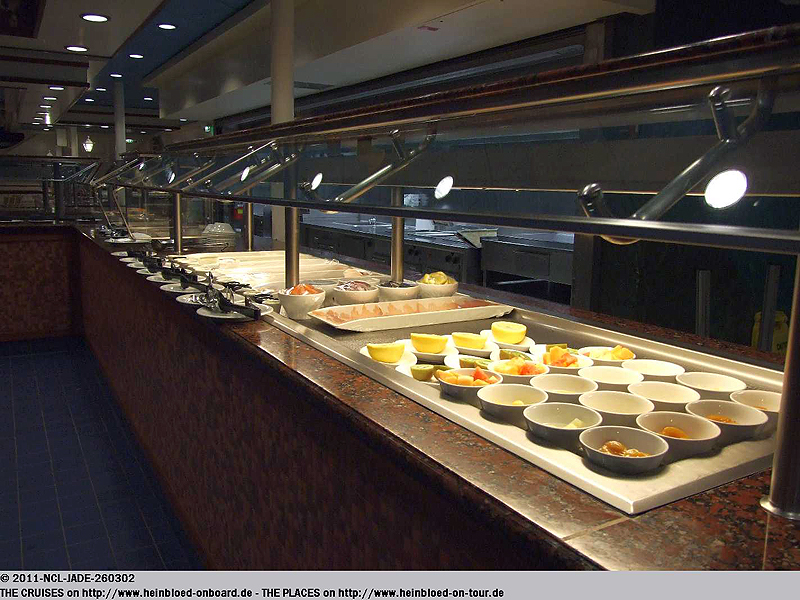 But at Great Outdoors breakfast was already ready.

Even outside: not so much space to place everything. But enough variations.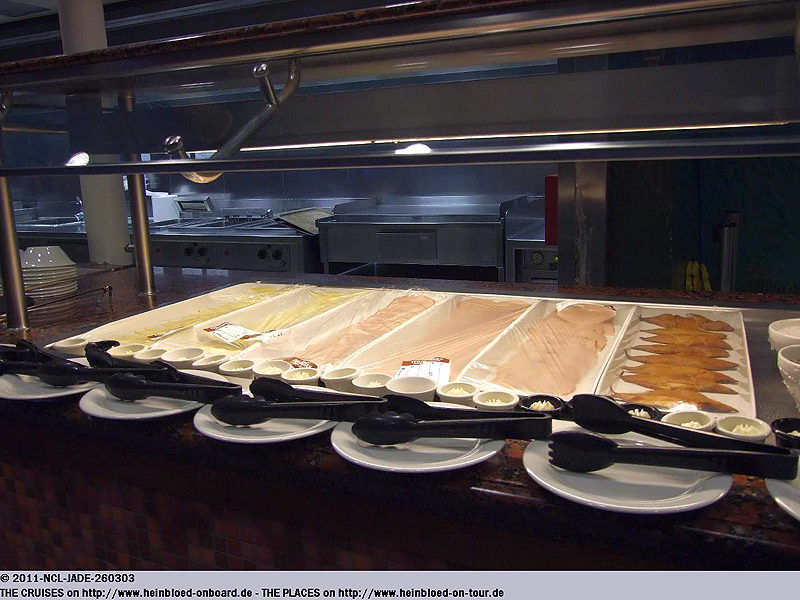 Auch draußen: nicht ganz so viel Fläche, um alles aufzustellen, aber nicht minder reichhaltig.
Wir fahren in Messina ein.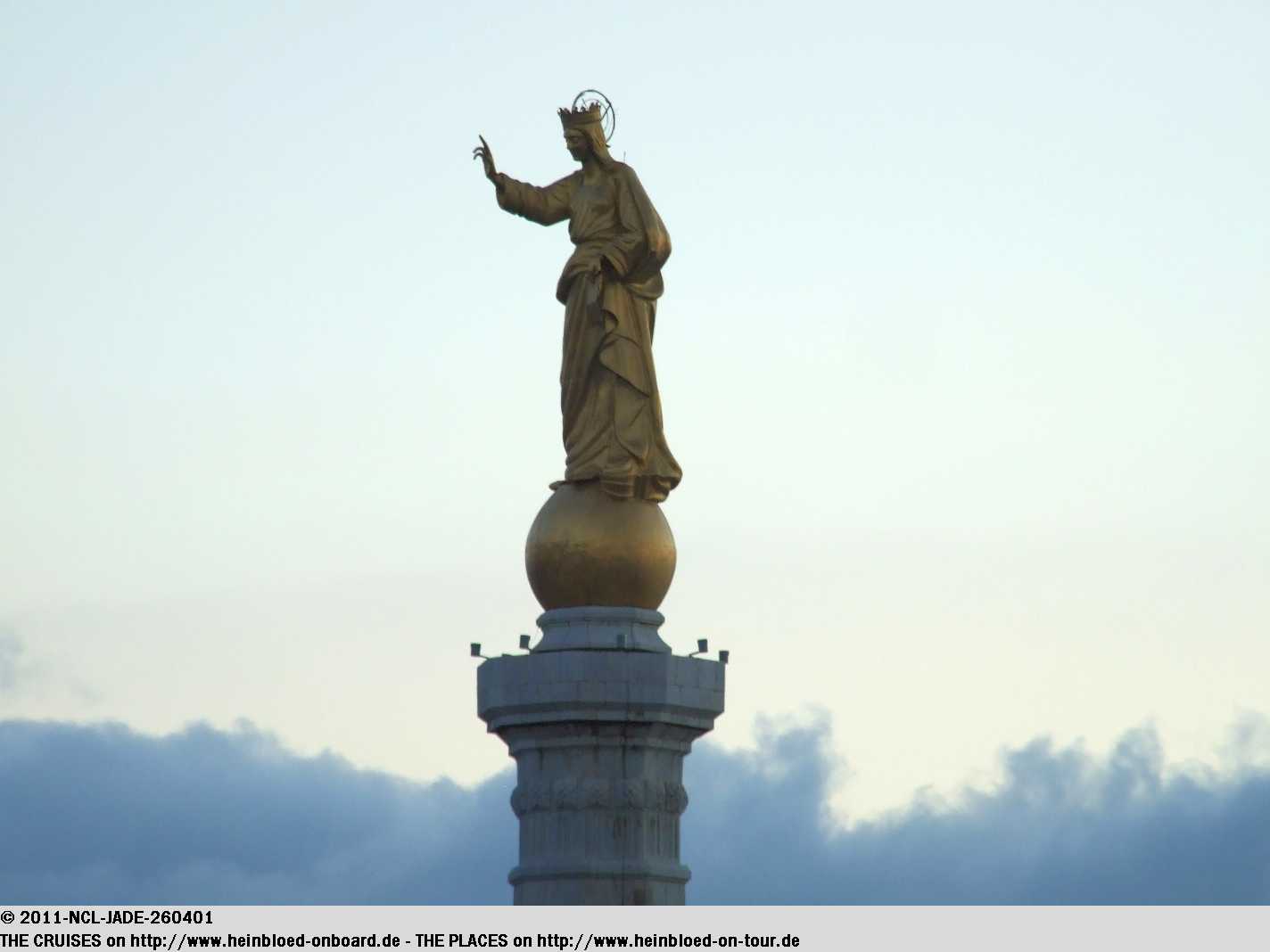 We arrived in Messina.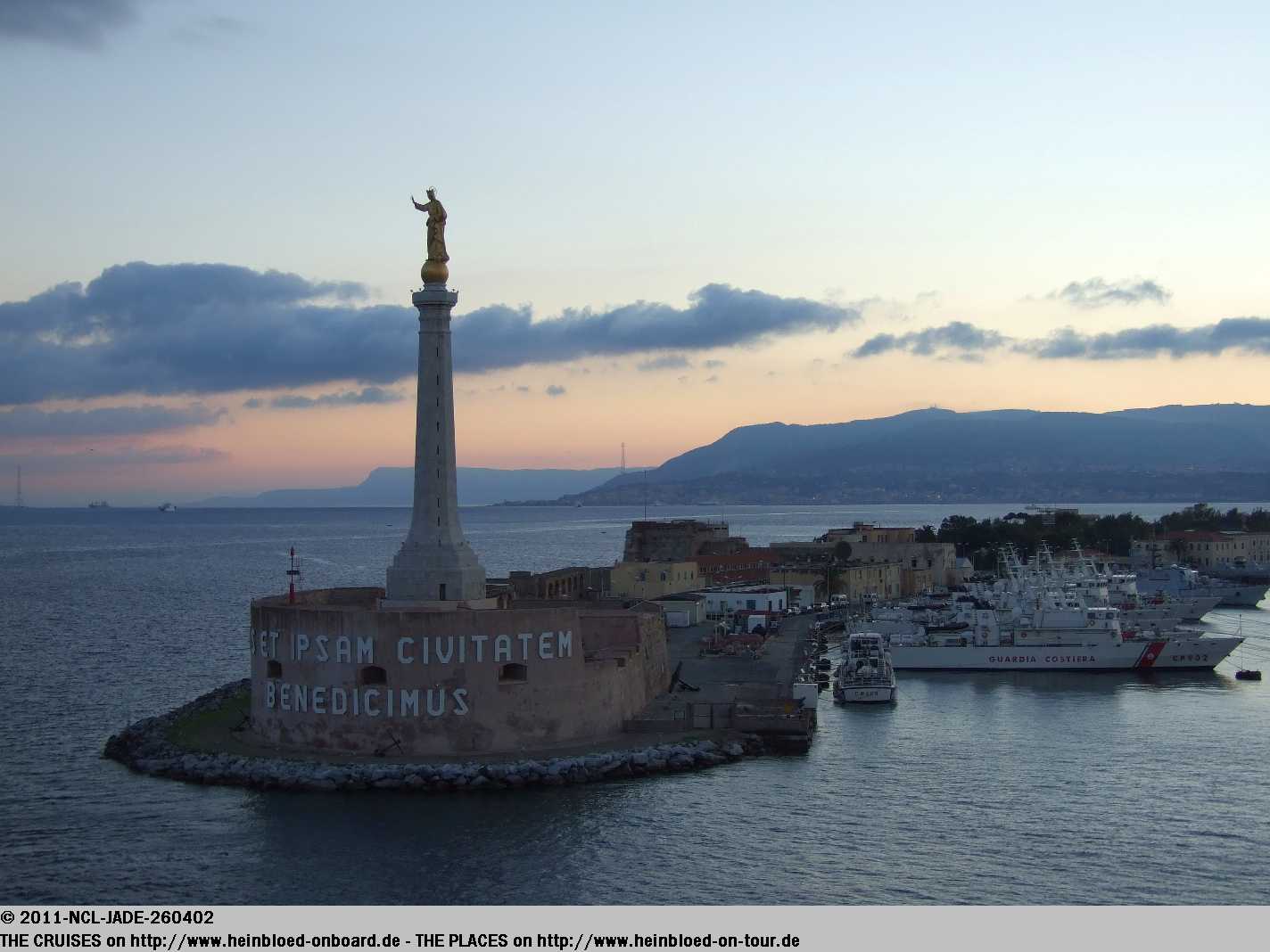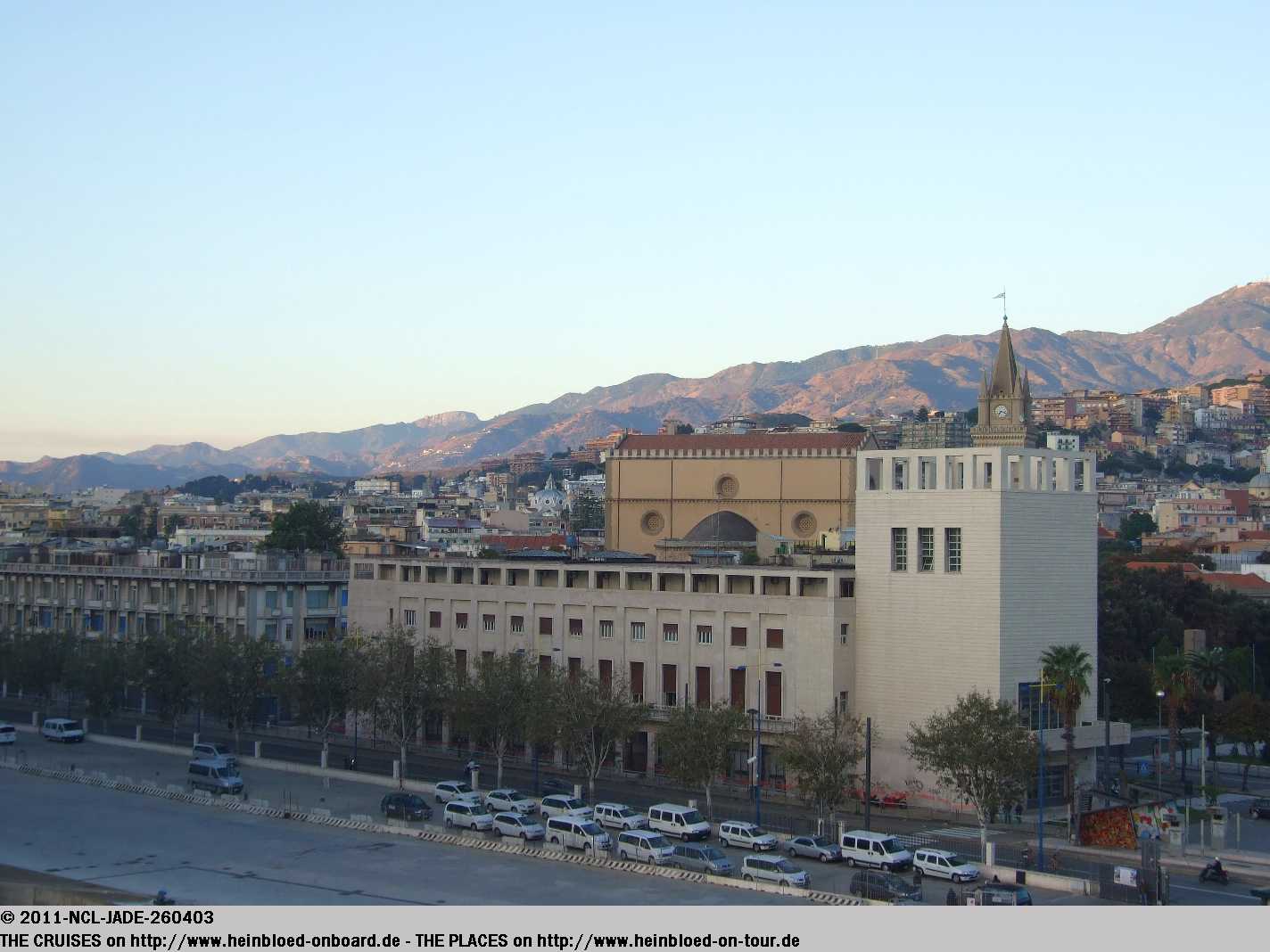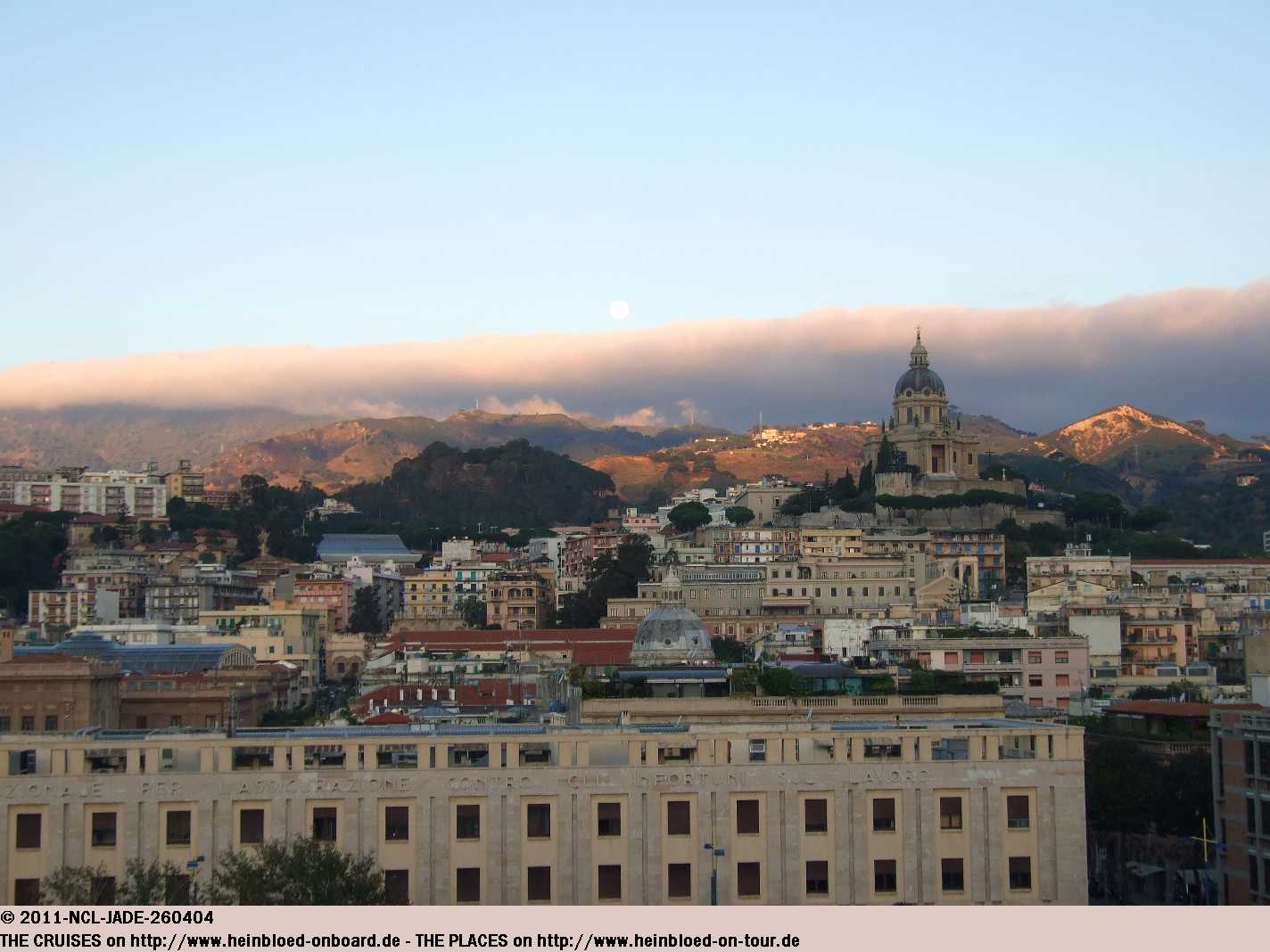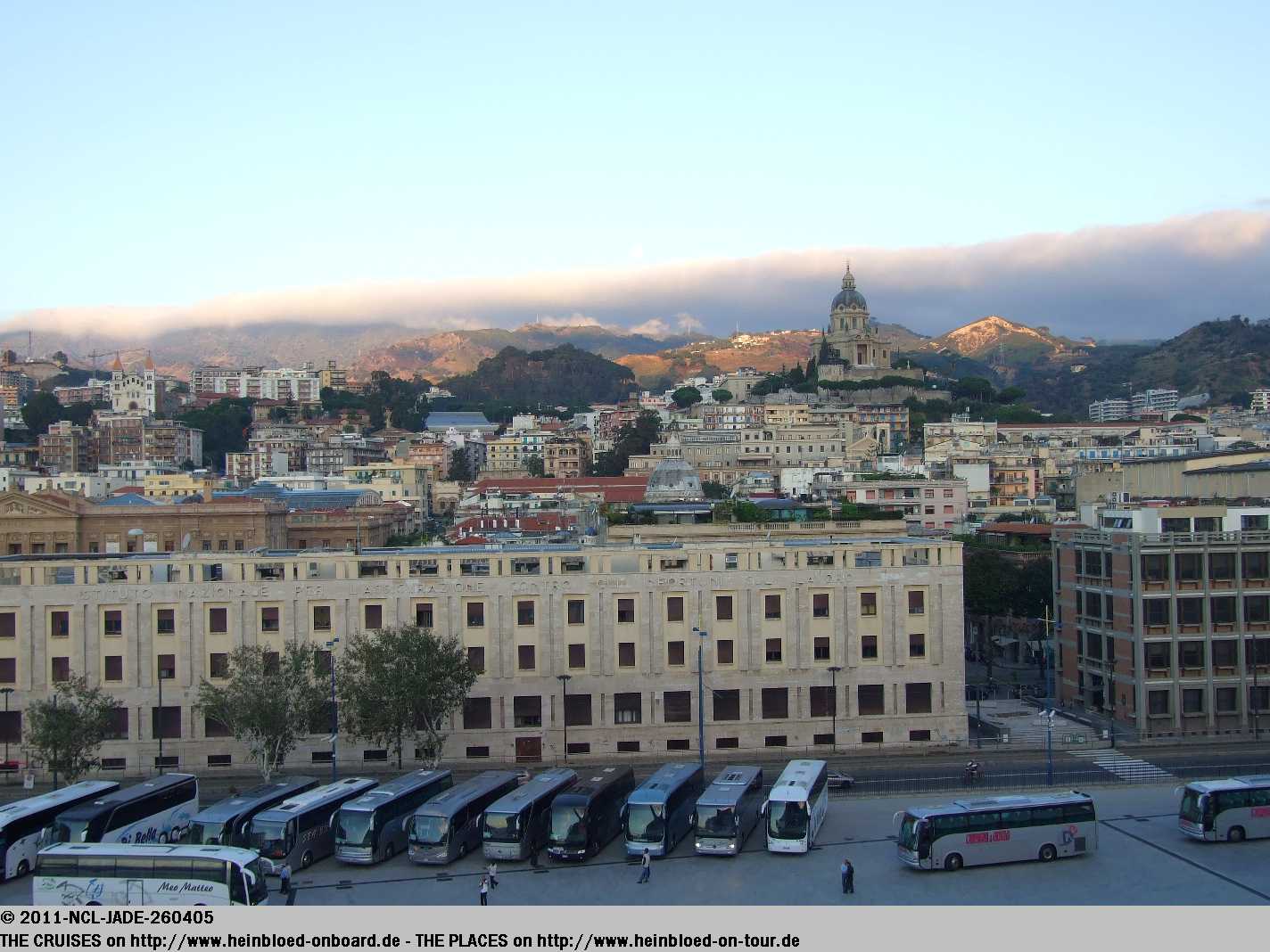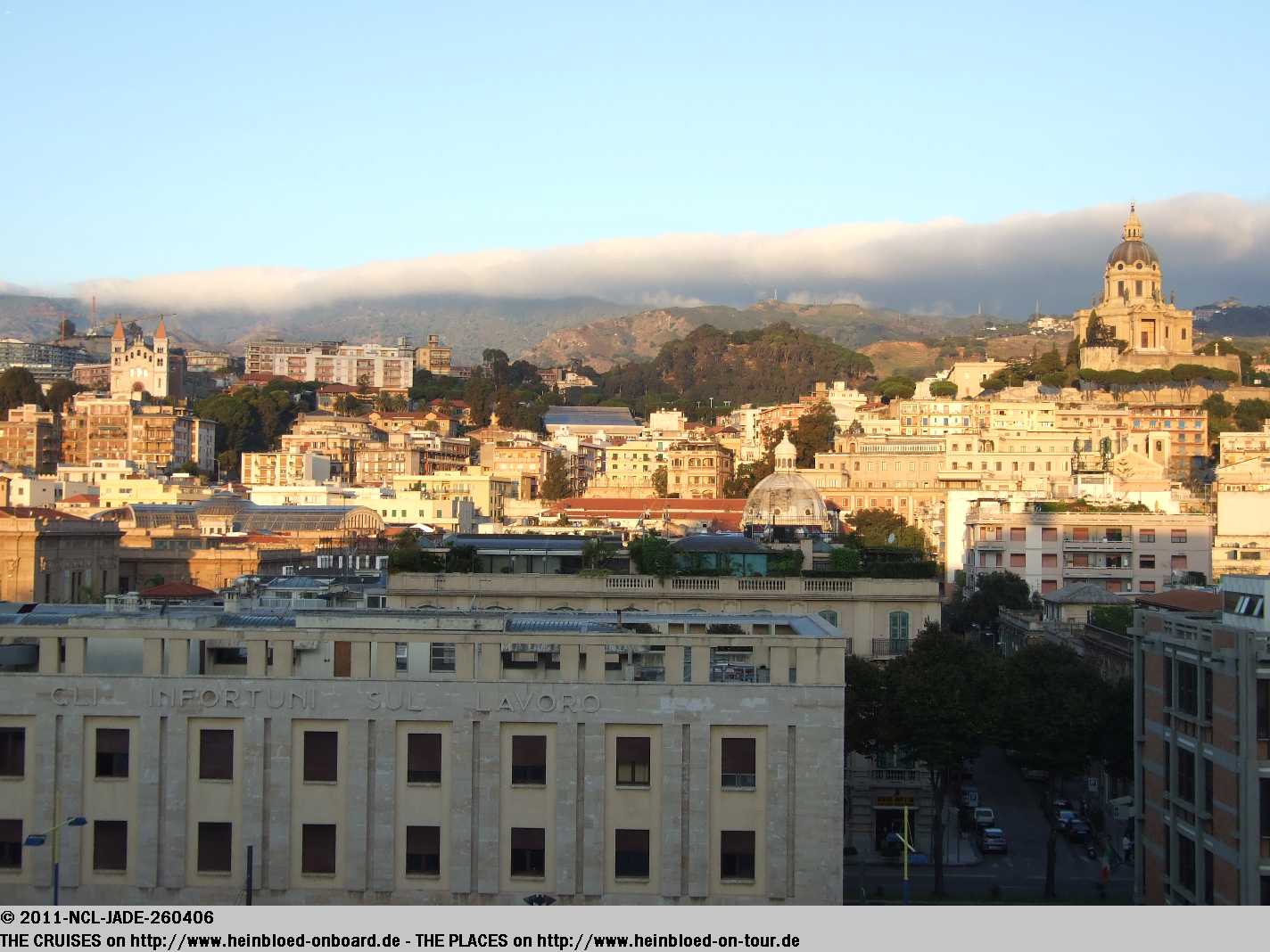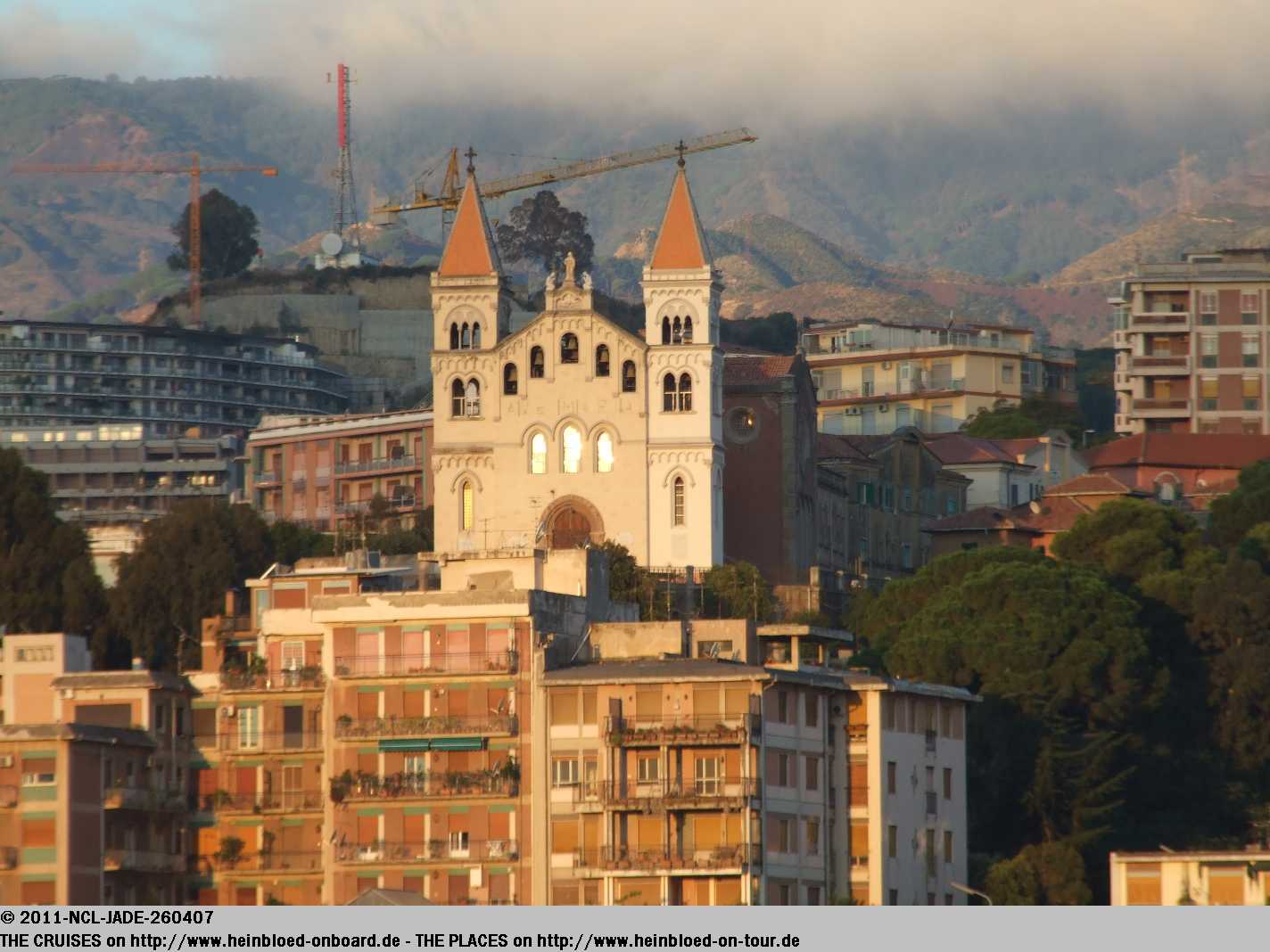 The day promised to become again nice. Unfortunately we learned that we will have the same luck the next day in Naples.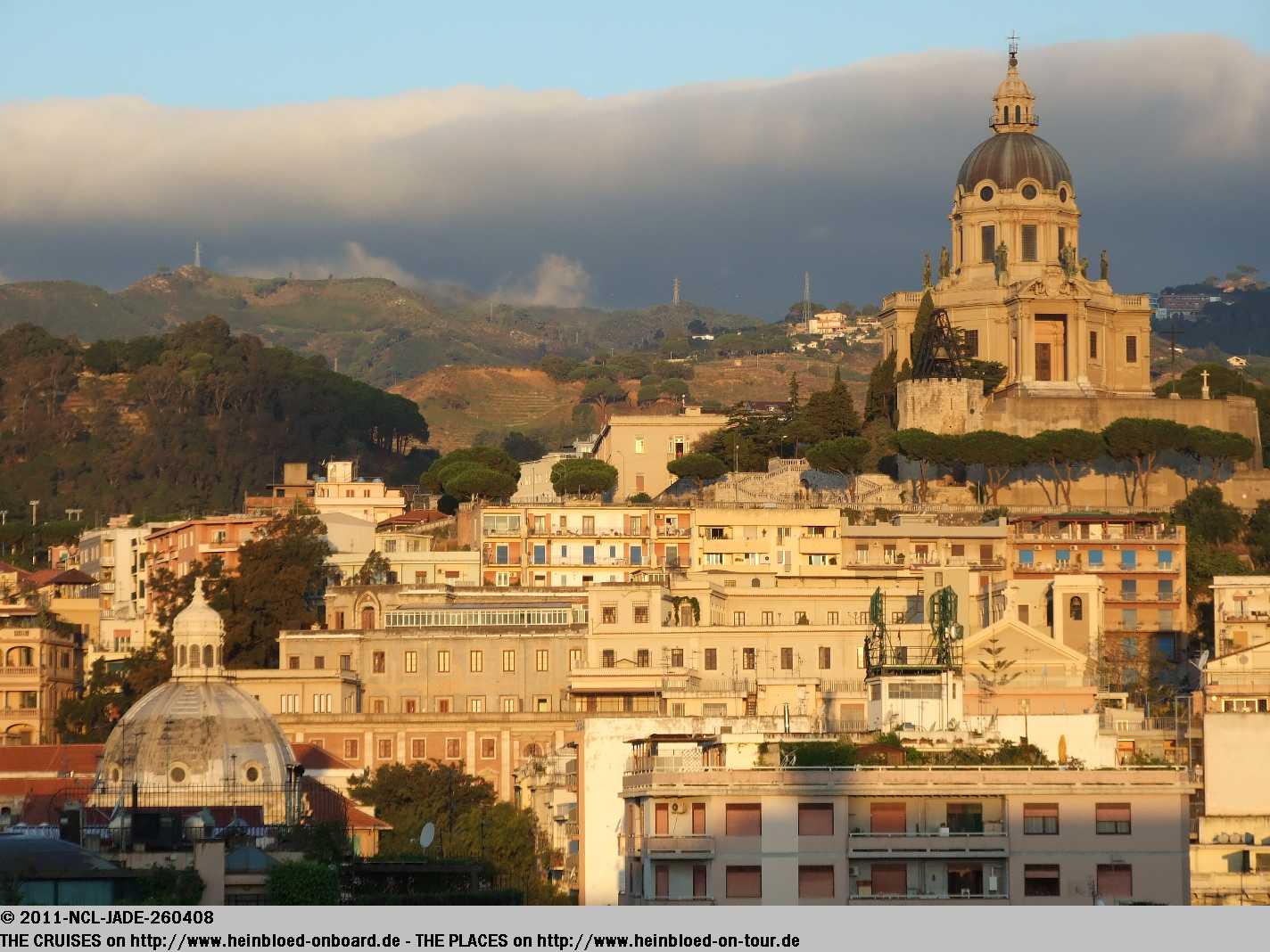 Der Tag versprach nochmals schön zu werden. Leider erfahren wir auch bereits, dass wir morgen in Neapel nicht so viel Glück haben werden.
Wir legen Heck an Heck mit der MSC FANTASIA an. Rechts oben ist unsere alte Kabine. Schönes Schiff. Nette Crew. Wenn bloß nicht die Maître, das Essen und die Anlaufzeiten wären...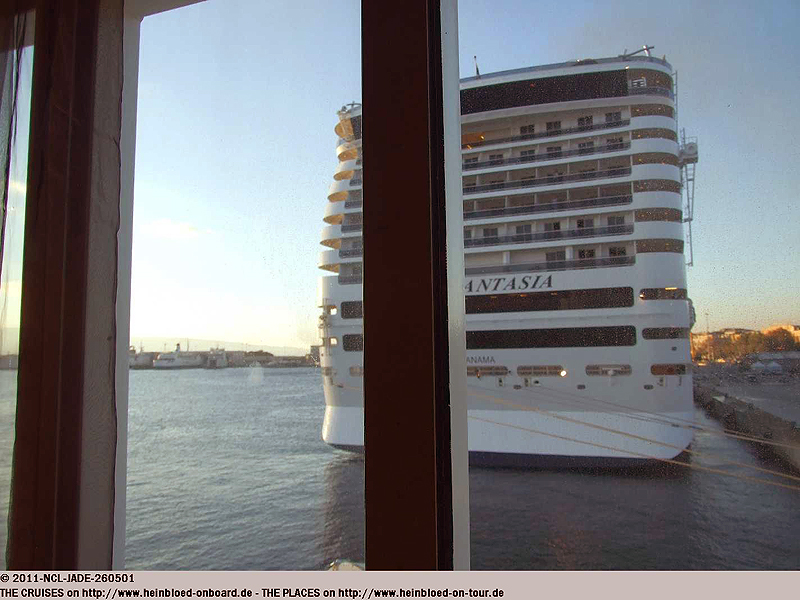 We berthed stern by stern with MSC FANTASIA. Right to the top we saw our old cabin. Nice ship. Nice crew. If they would have better Maître, food and time of stay.

This morning we were totally lucky as we had Monica and Michelle who served us.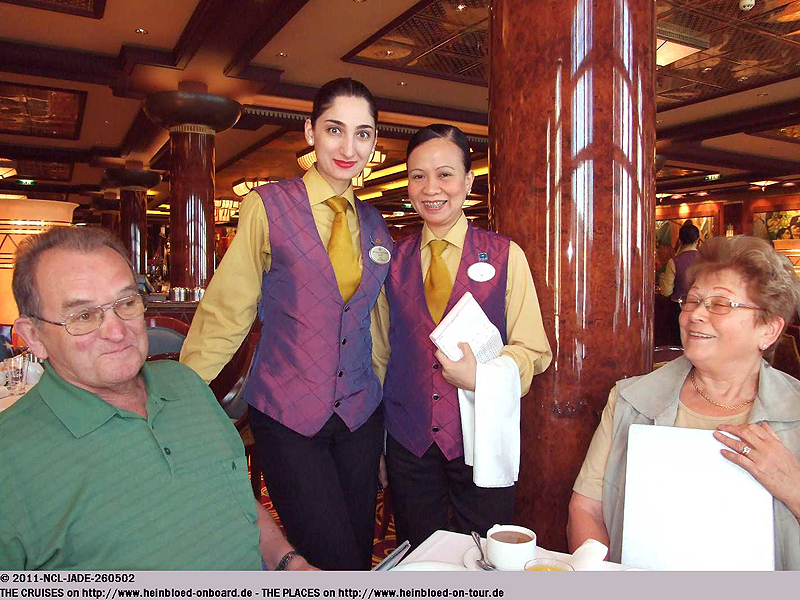 Heute morgen haben wir richtig Glück, dass uns Monica und MIchelle bedienen.
Für uns ist es Urlaub bei Freunden.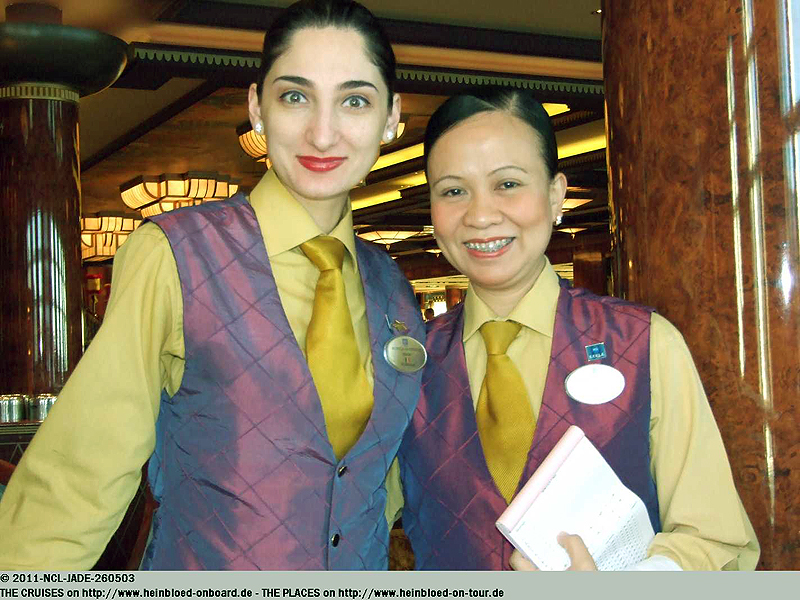 For us it was like vacation with friends.

My cold cut plate.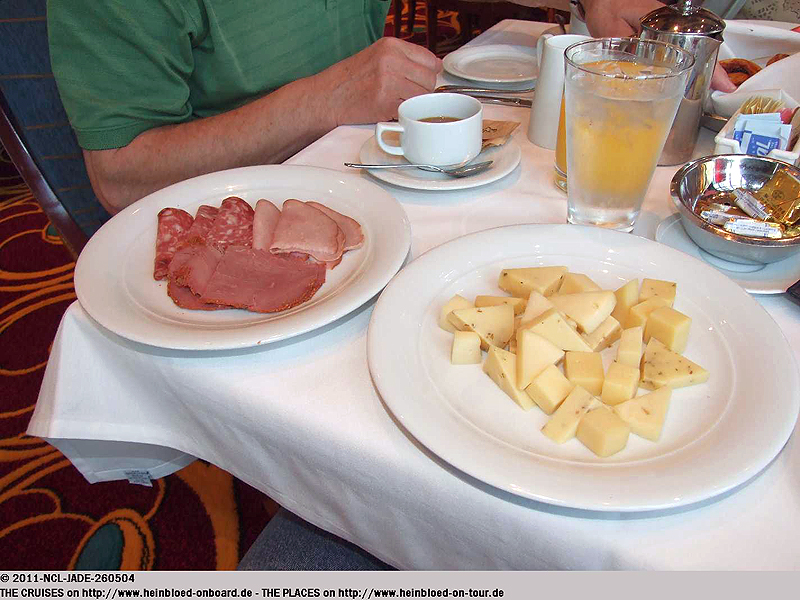 Meine Aufschnittplatte.
Und ich bekomme auf Anfrage auch mein Omelette mit Frühlingszwiebeln (Ich hatte es aufgegeben zu erläutern, dass ich weniger an getrockneten Küchenkräutern als eher an frischen Gartenkräutern interessiert gewesen wäre... auf der GRAND PRINCESS bekam ich ja für die Bemerkung "Etwas Grünes" Blattspinat in mein Omelette...)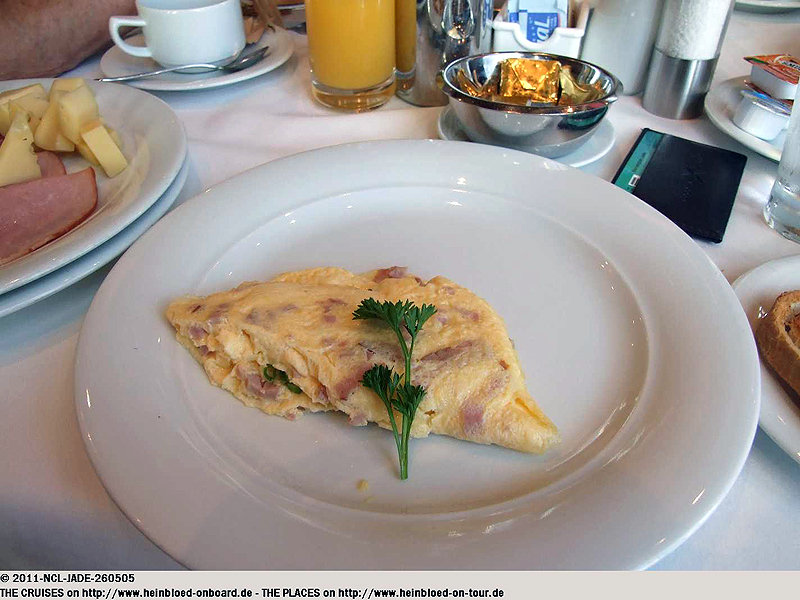 And I got on request my omelette with scallions (I gave up to explain that I did not want to have the dry herbs but more the fresh garden herbs... when I was on GRAND PRINCESS I got an omelette with spinach when I asked for an omelette with "something green"...).