Scroll down for English explanations - alternates with German explanations.

Es gibt zwei Zugänge zum
Nationalpark Krka
. Man braucht über die Autobahn ca. 1 Stunde von Split. Der Eintritt (variiert je nach Monat - z. Z. bei uns im Oktober 2011: 80,00 HRK = 11,00 EUR) ist in unserem Ausflugspreis inbegriffen. So müssen wir keine Kuna wechseln.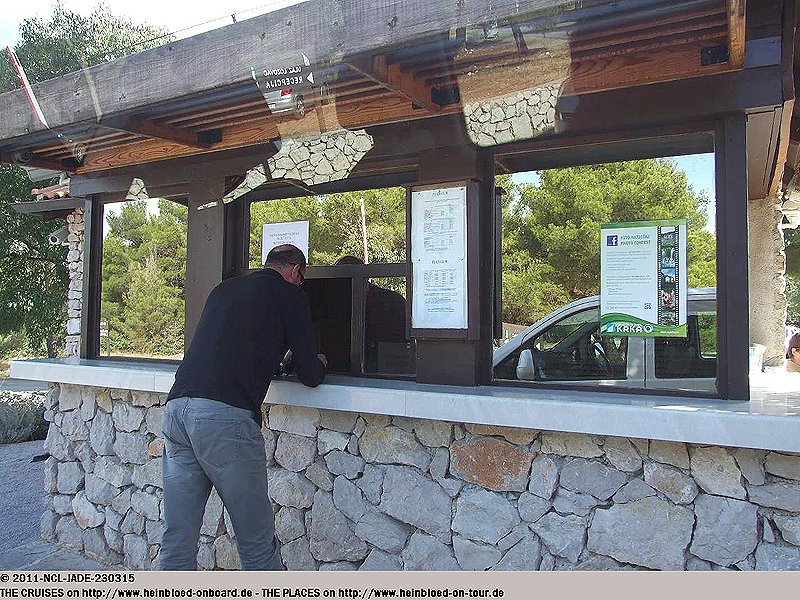 There are two access points to Krka National Park. You need about 1 hour from Split on highway. The admission fee (varies from month to month - currenty in October 2011: 80.00 HRK = 16.00 USD) was included in our tour price. So no need to change any Kuna.
Crystal clear... but no waterfall around.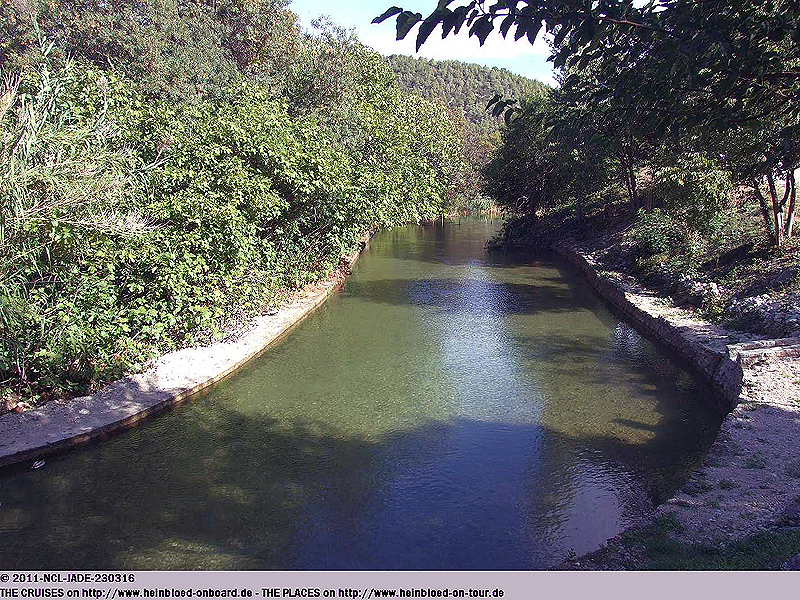 Kristallklar... aber nichts von einem Wasserfall zu sehen.
Der Standardvorschlag lautet, dass man nach Skradin fährt und mit dem Boot zu den Wasserfällen um den Bereich Skradinski Buk fährt. Unser Fahrer rät jedoch davon ab, angesichts der Möglichkeiten meines Vaters davon ab. Normalerweise würde man an einer Stelle abgesetzt und an der anderen Stelle wieder abgeholt, so dass man nur einmal die Bootsfahrt machen muss. Aber hier kann mein Vater ohne Anstiege flach die Wasserfälle erreichen.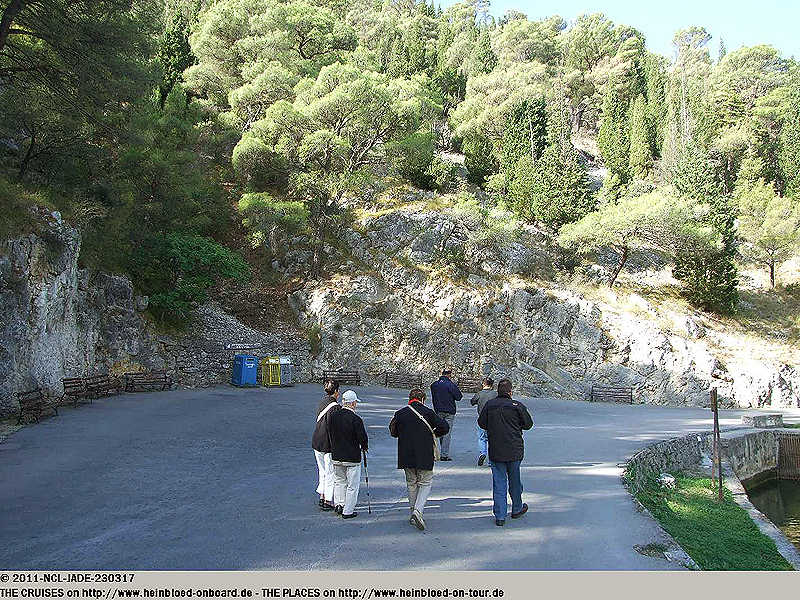 The standard suggestion was to go to Skradin and to take the boat to the waterfalls around Skradinski Buk. Our driver highly recommended not to do this due to the ability of my father. Normally he would drop us off at one point and collect us at another point so you need only to make one boat-ride. But so my father can see the waterfalls without long and steep walks.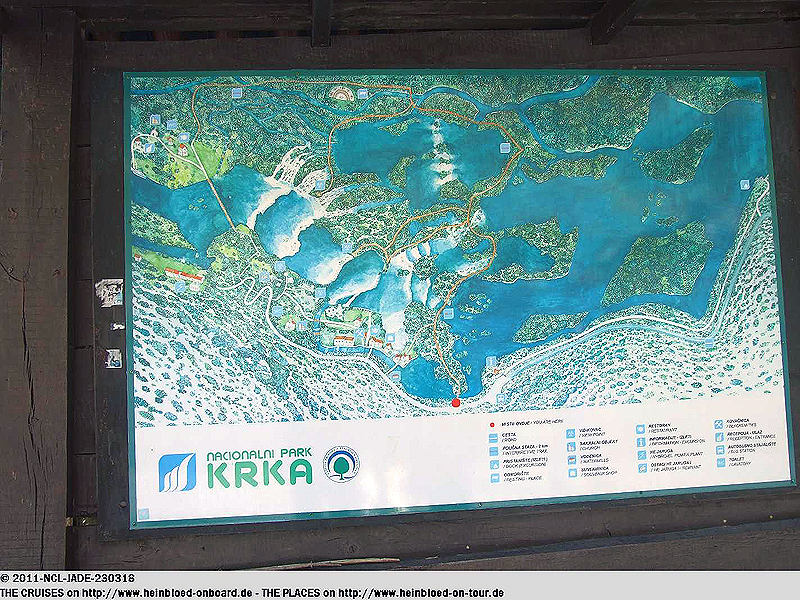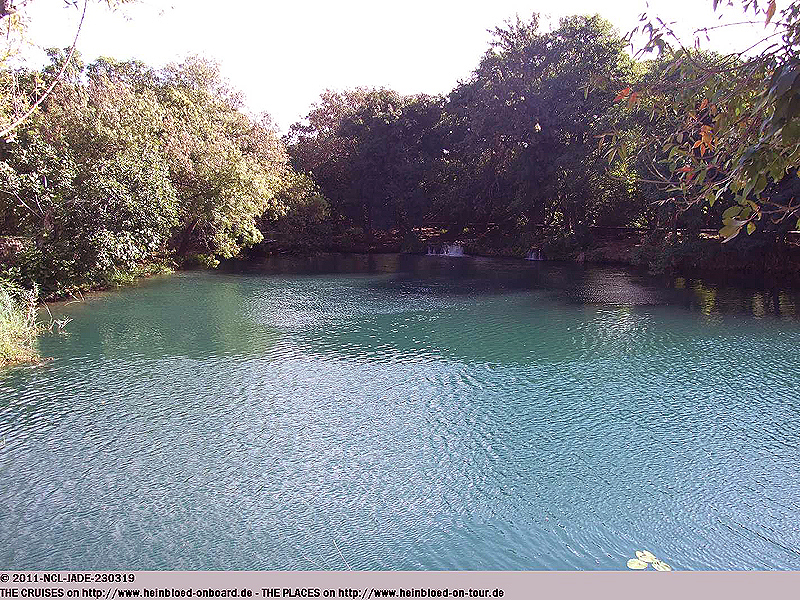 I did not expected to see Niagara Falls. But that could not be all???

Ich habe zwar nicht die Niagara Fälle erwartet. Aber das wird noch nicht etwa alles gewesen sein???
Es ist schön, aber etwas enttäuschend...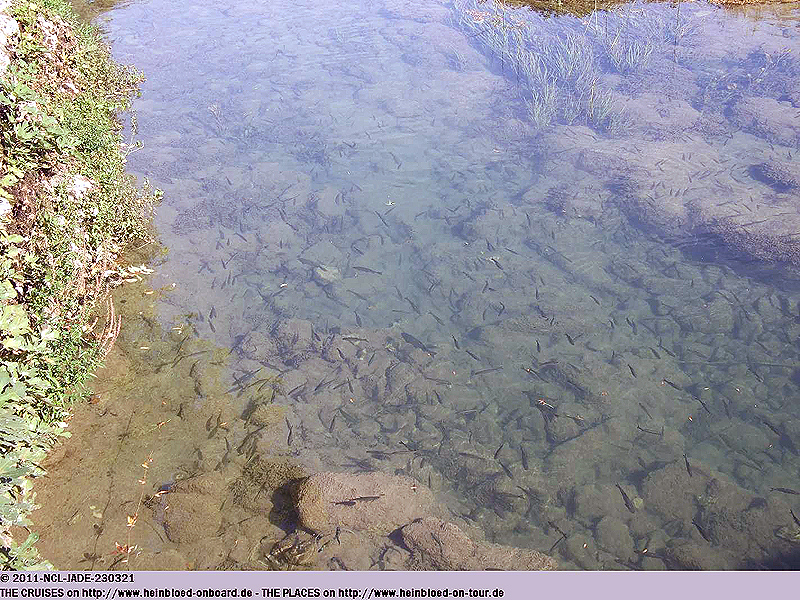 It was nice but so far a little disappointing.
And the souvenir shops came. It could not be all at all...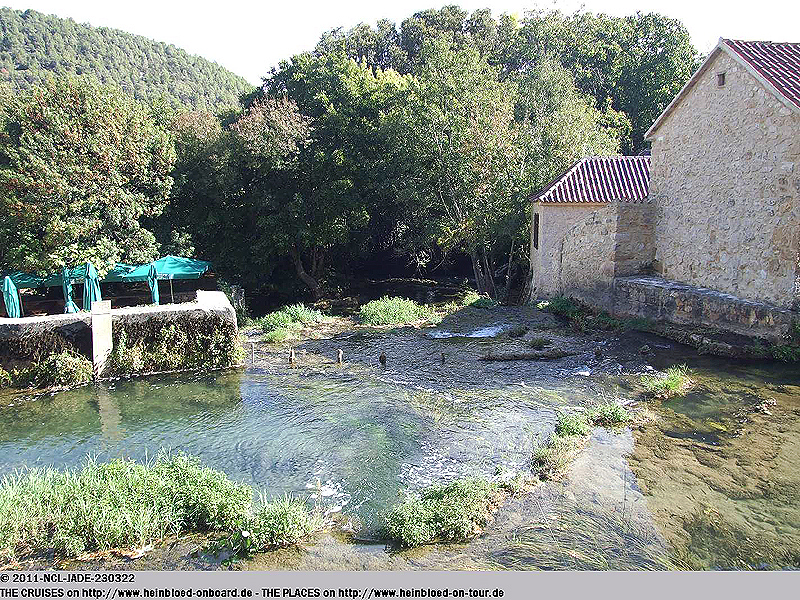 Dann kommen auch schon die Souvenirshops usw. Das wird doch nicht alles gewesen sein.
Aber wir folgen einfach unseren Ohren.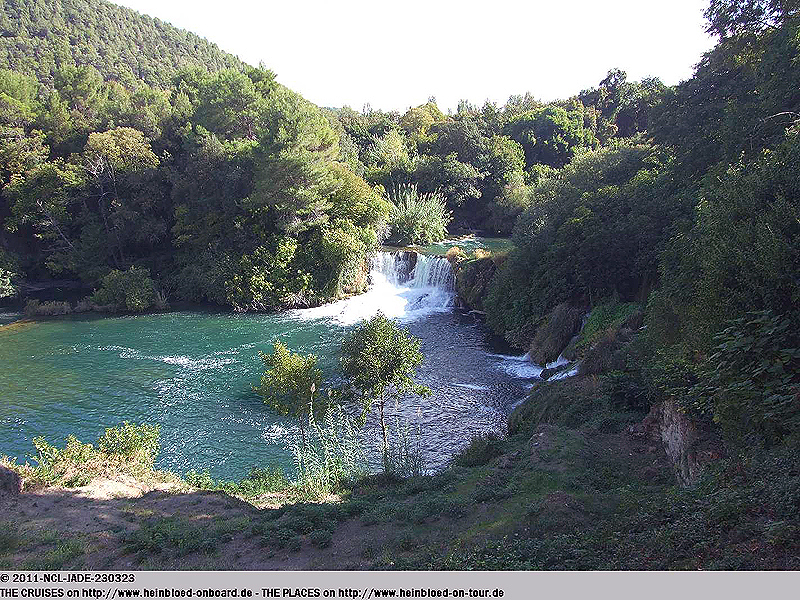 But then we followed our ears.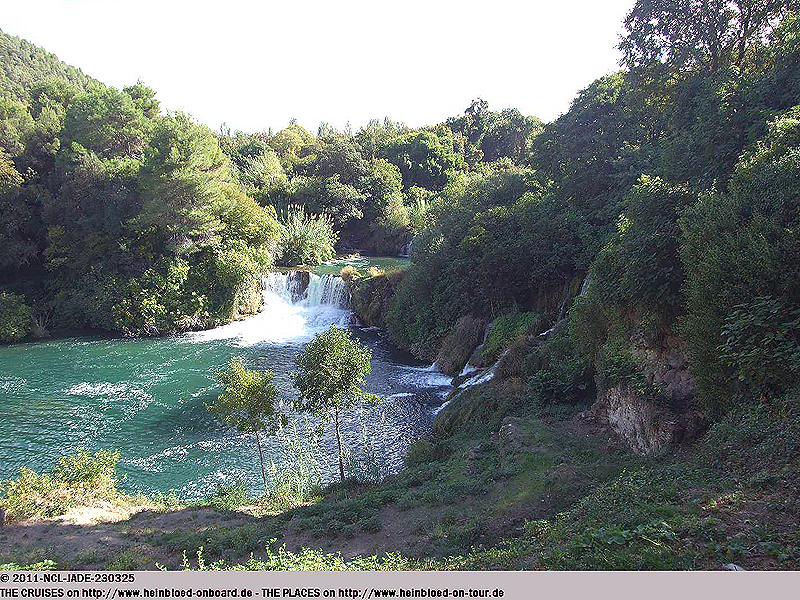 Our disappointment was gone.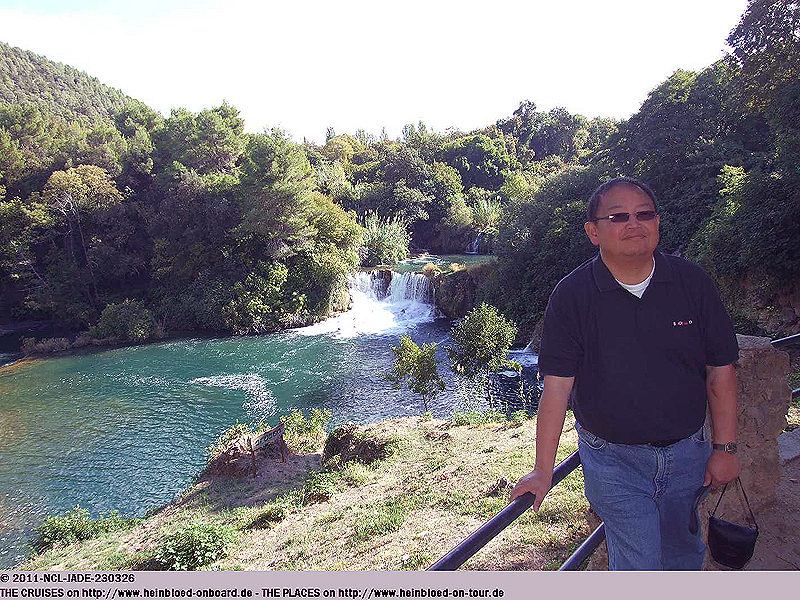 Unsere Enttäuschung ist vorbei.
Es ist nämlich richtig schön hier.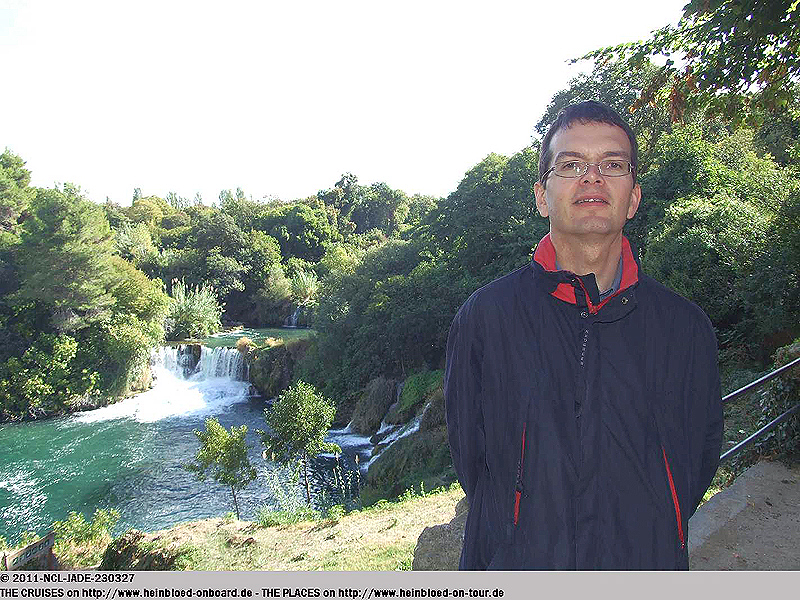 It was really beautiful here.
Not the same I saw in internet but obviously allocated on a larger area but at the Niagara Falls.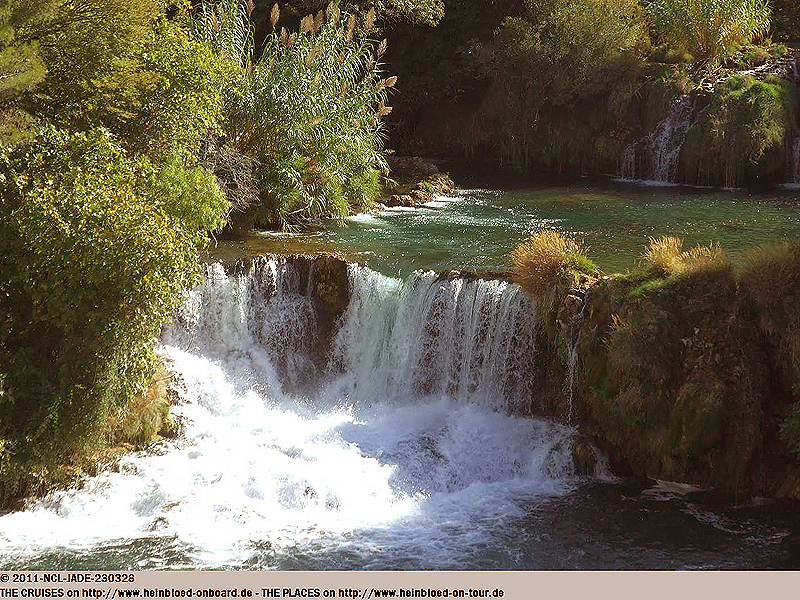 Immer noch nicht so wie im Internet, aber anscheinend ist das hier großflächiger als an den Niagara Fällen...
Irgendwie fördert der Anblick der Wasserfälle den eigenen Wasserdruck im Körper. Die Toiletten sind sauber und kostenlos. Leider aber nur über eine Treppe erreichbar.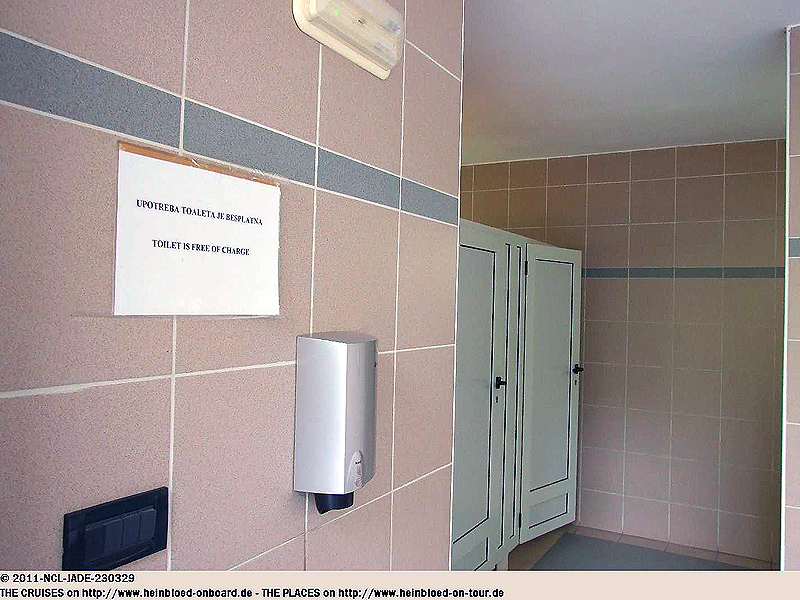 Watching the waterfalls you feel our water pressure in your body. The toilets are clean and free of charge. But only accessible by stairs.
It was a landscape full of waterfalls.

Es ist eine ganze Wasserfalllandschaft.
Die Ausblickpunkte sind terrassenförmig angeordnet, so dass man wirklich immer weiter laufen muss, um alles zu entdecken. Zu der Bootsanlegestelle geht es hier nach unten. Dort ist auch eine Brücke, von denen man den Gesamtüberblick hat. Aber da haben wir keine Chance runterzugehen. Das müssen wir uns für einen weiteren Besuch aufheben. Hierher kommen wir bestimmt gerne wieder.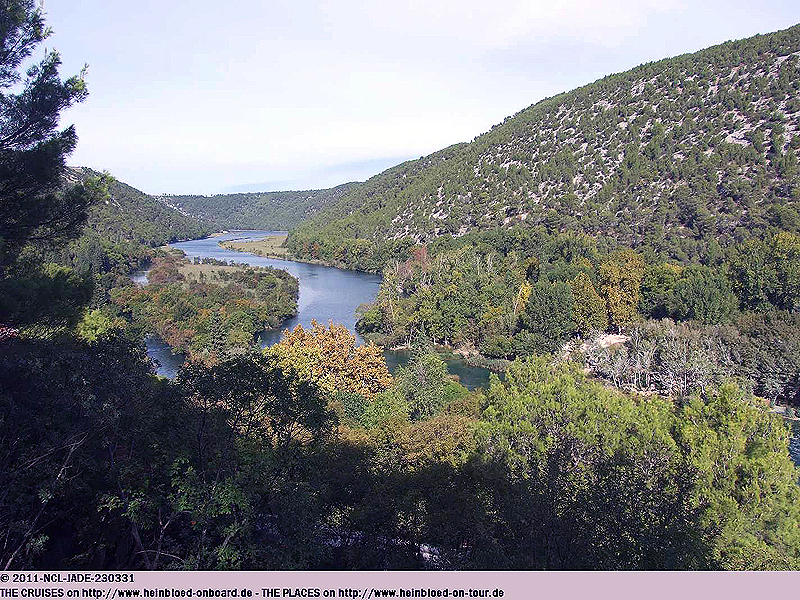 The outlook points were allocated like several terraces so that you need to walk further and further to see all. To the boat pier you have to go down. There is also a bridge to get a general overview. But we had no chance to go down. We have to include this to our next visit. A place we really love to come back.
A woman occupied a point with a nice view and tested all functions of her new camera. But our driver said that there are nicer places and we should not wait for her.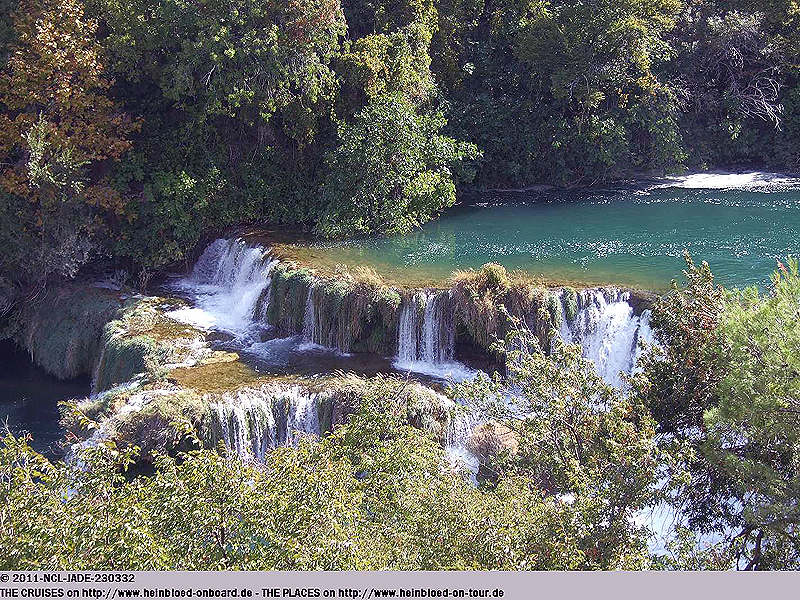 Eine Frau besetzt einen Punkt über den man einen schönen Ausblick hat, und probiert wohl sämtliche Funktionen ihrer neuen Kamera aus. Aber unser Fahrer meint, dass es viel schönere Plätze noch gibt und wir nicht auf sie warten sollen.
So führt er uns zu einer der Aussichtsplattformen, an der gerade niemand ist.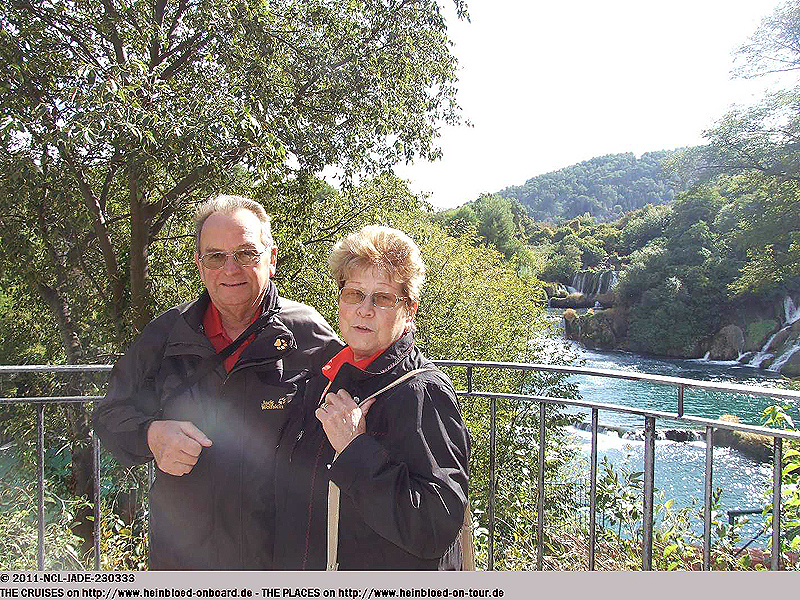 So he took us to another out look point nobody was there.
After our bad experiences in Cairo we were happy to have a driver who offered to take pictures of our group. I was happy that my father could see everything and must not stay in the car.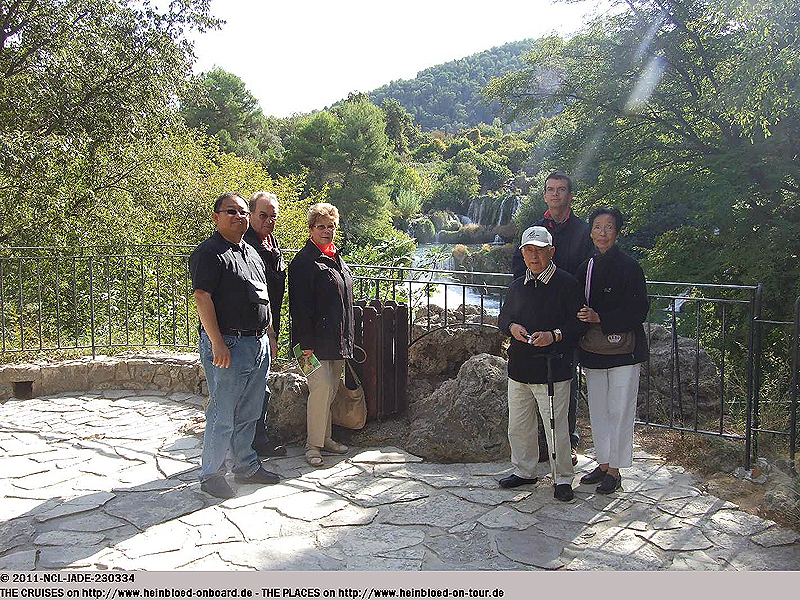 Nach unseren negativen Erfahrungen damals in Kairo sind wir immer wieder froh, wenn wir auch einen Fahrer haben, der von sich aus sofort anbietet auch mal Bilder von uns zu machen. Ich bin froh, dass mein Vater das alles noch sehen kann und nicht im Auto bleiben musste.
Auf jeden Fall sollte man einen Ausflug hierher in Erwägung ziehen.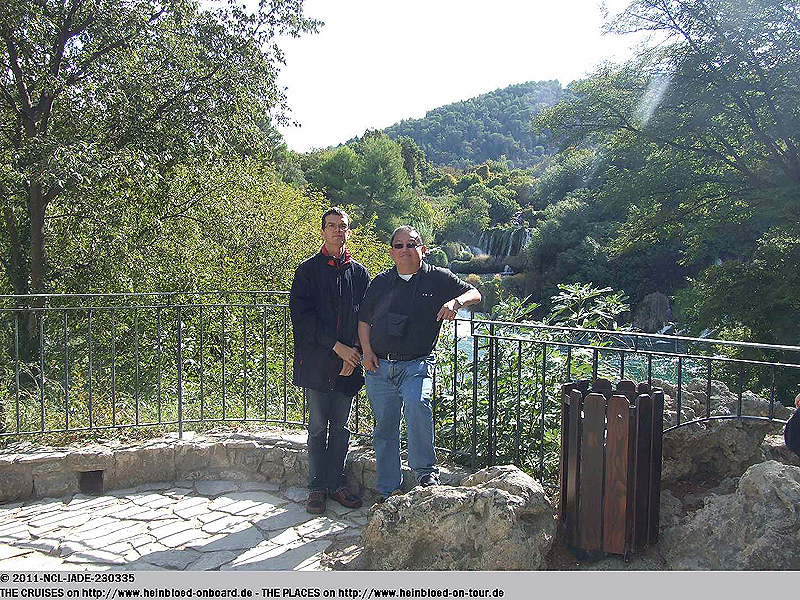 You really should consider a tour to this place.
By this way I would like to introduce our driver Nikola who made the suggestion to adjust the tour: a very good suggestion: thank you.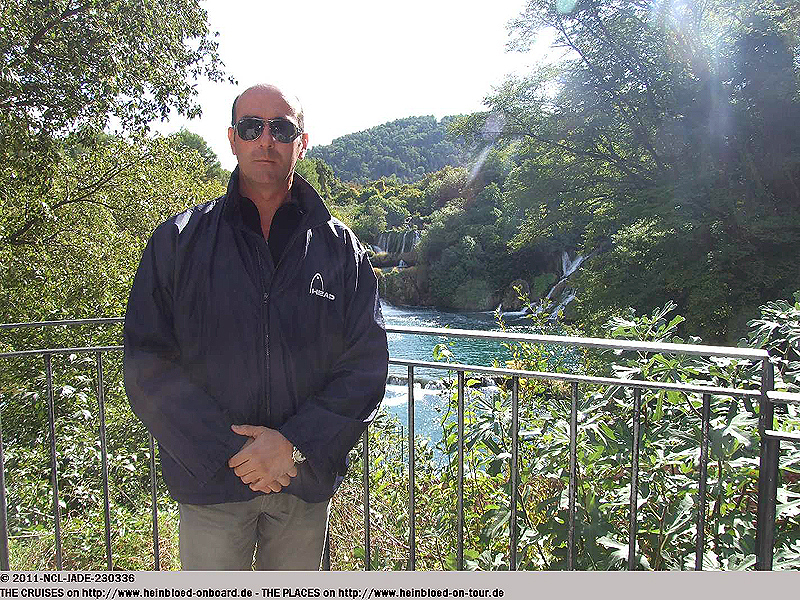 Das ist übrigens Nikola, der den Vorschlag gemacht hat, die Tour entsprechend zu ändern: Ein sehr guter Vorschlag: vielen Dank.
Auch Brunos Eltern gefällt es hier.
Bruno's parents like the place.
As well as my parents. It was only a little windy.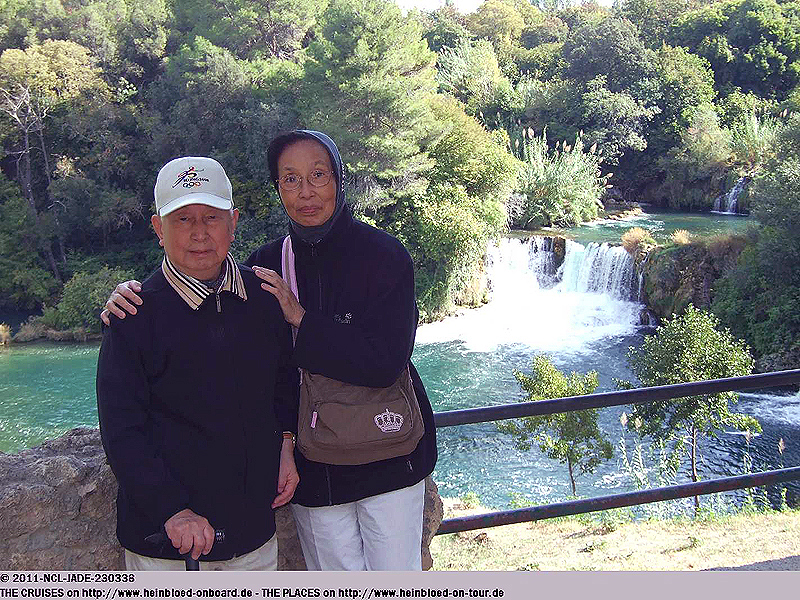 Auch meinen Eltern gefällt es hier. Ist nur ein bisschen windig.
Während unsere Eltern langsam zum Parkplatz zurückgehen, verschwinden wir noch über einen Steg auf die andere Seite des Wasserfalls.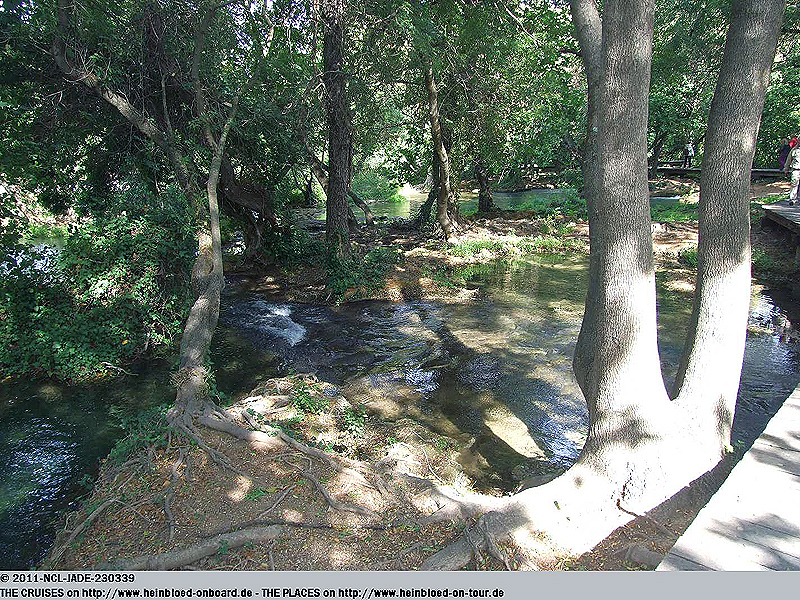 While our parents went slowly back to the parking we disappeared for a moment to see the other side of the waterfalls.
You need to walk about ten minutes on well prepared wooden trails to reach the other river "banks".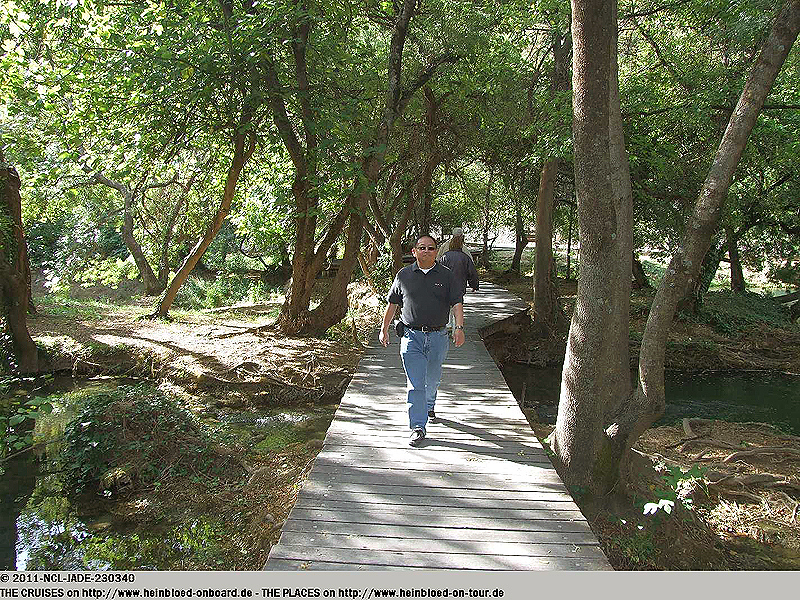 In etwa zehn Minuten über gut ausgebaute Holzstiege erreicht man die andere "Uferseite".
Mit mehr Zeit hätte man die Eltern mitnehmen können.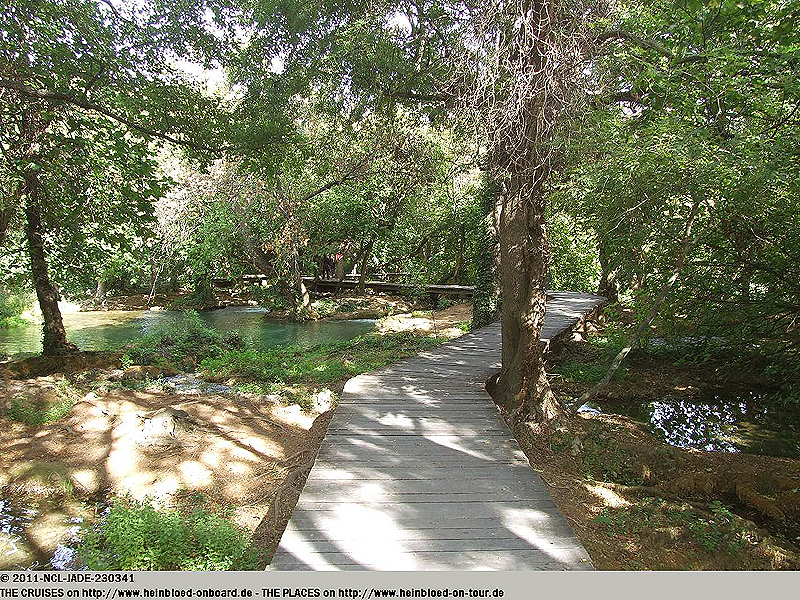 With more time we could have taken our parents with us.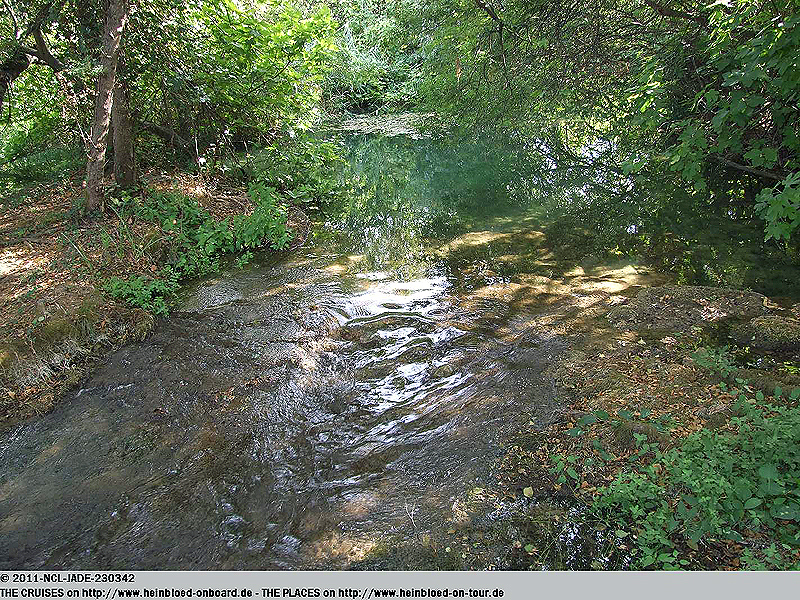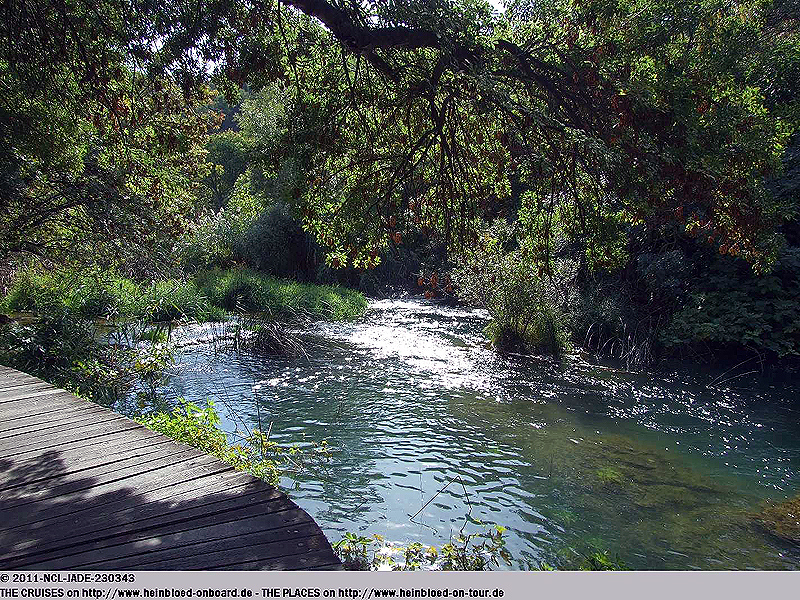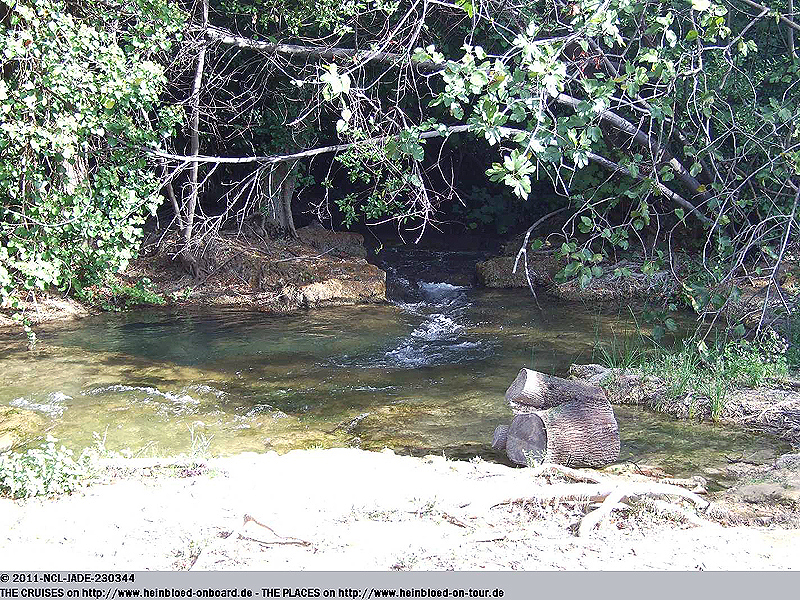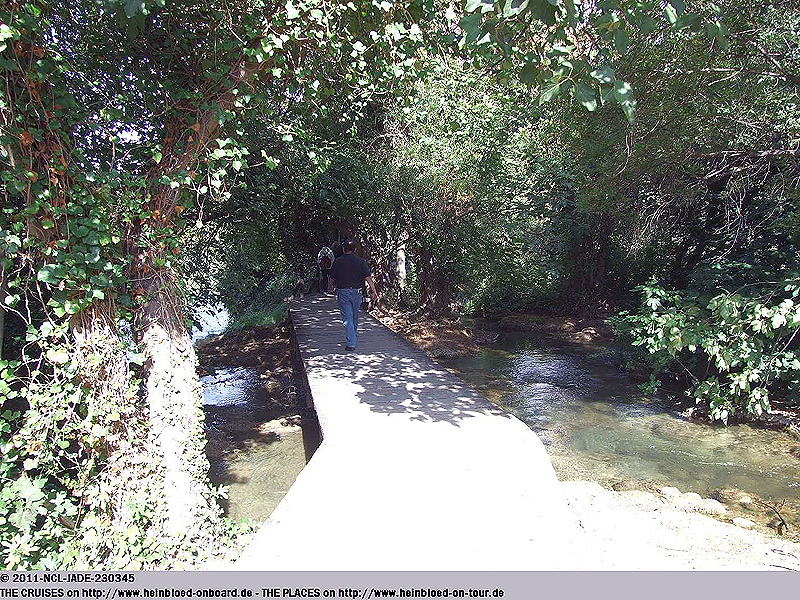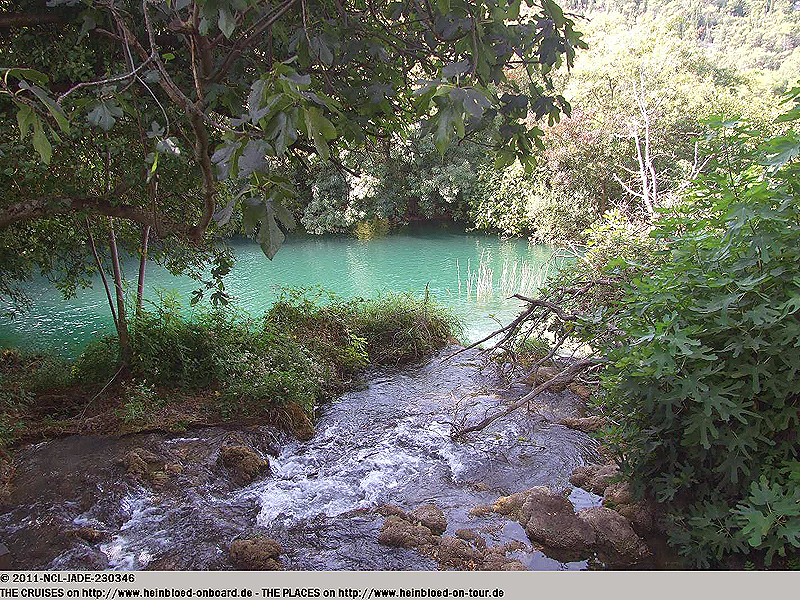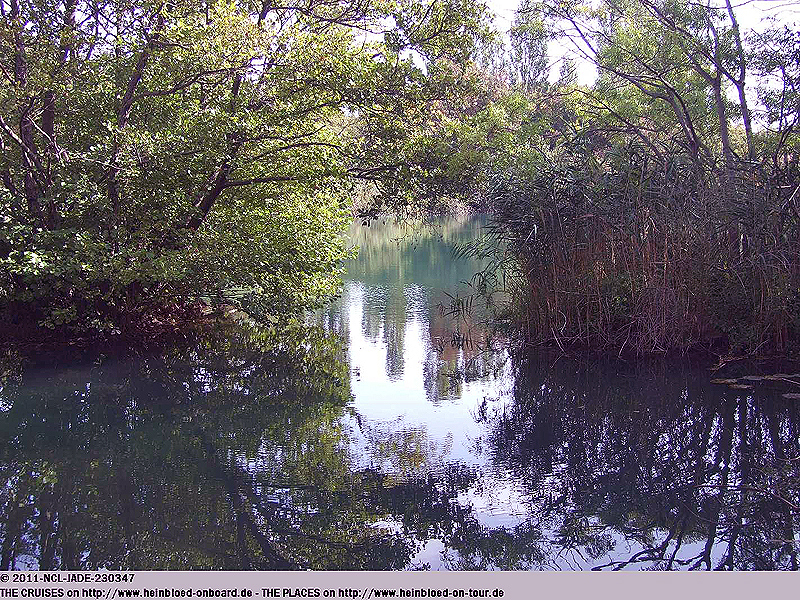 Snakes... I want to go now... I do not want to identify them... I am a Celebrity - Get me out of here... HELP...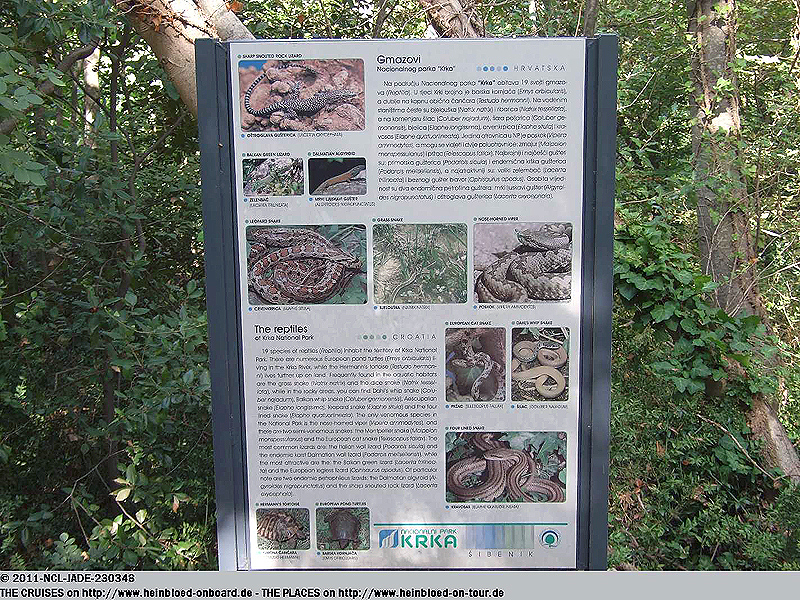 Schlangen... ich will hier weg... ich will sie gar nicht identifizieren können... Ich bin ein Star - Holt mich hier raus... HILFE...
Schnell laufe ich zumindest bis zum 1. Aussichtspunkt auf der anderen Seite. Es hat sich gelohnt. Trotz der Gefahren von Schlangen...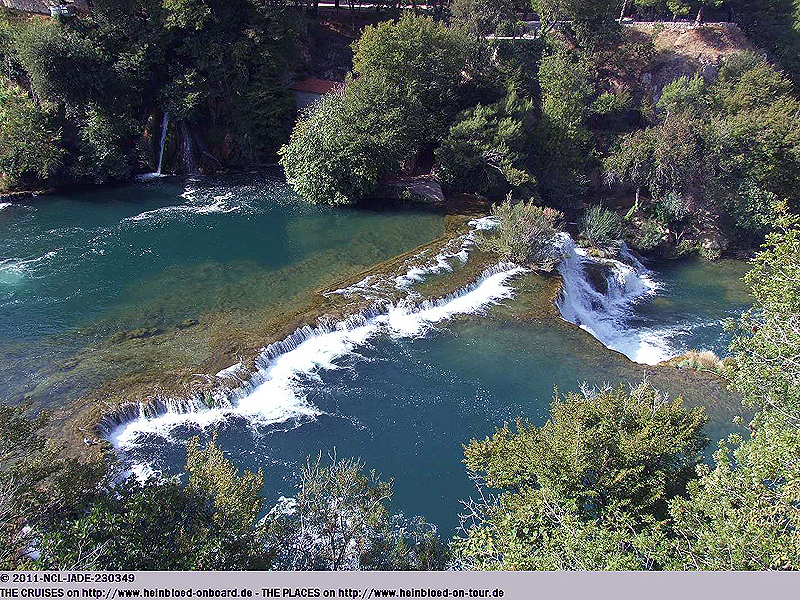 Quickly I ran to the first out look point on the opposite side. It was worth to see. Even with the danger of meeting a snake...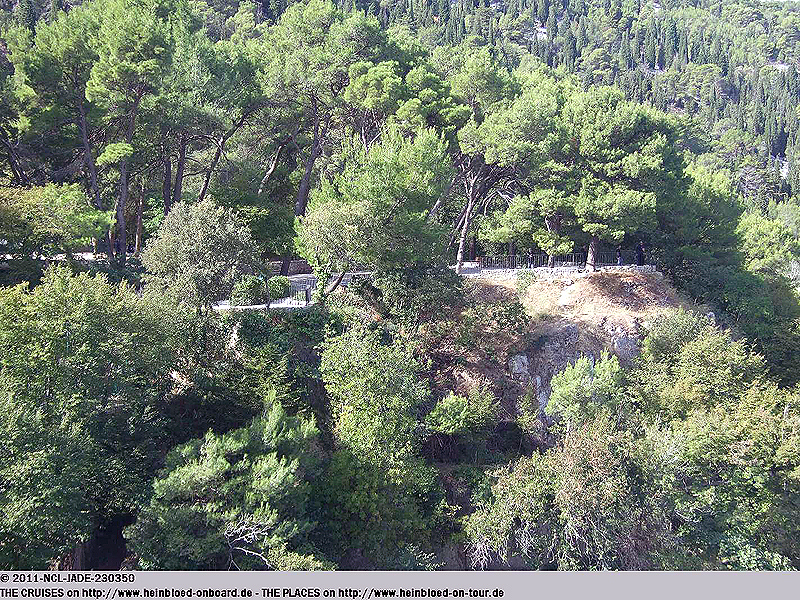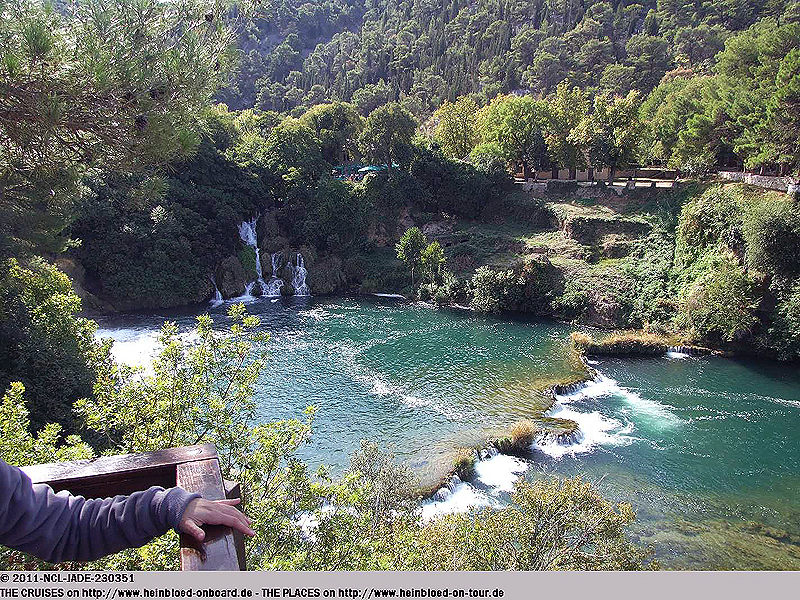 Definately I would like to return when we call Split again and see everything from down under.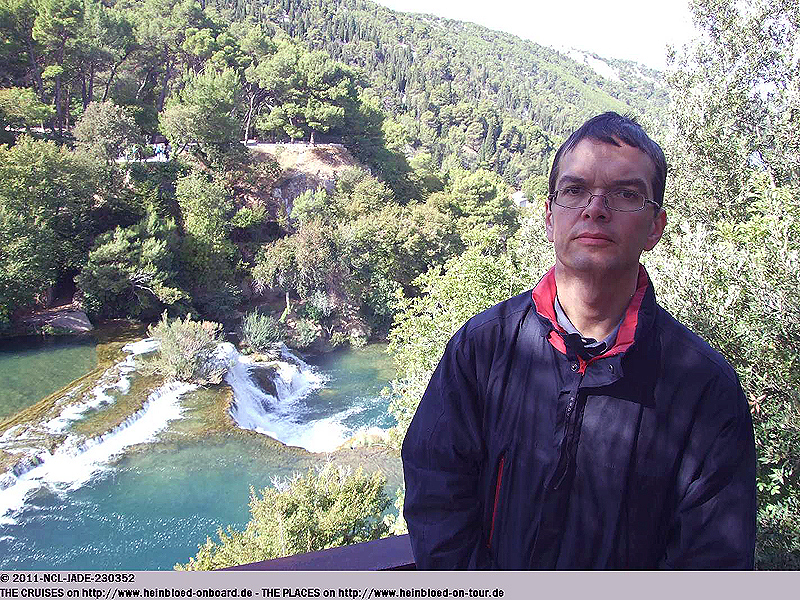 Auf jeden Fall würden wir bei einem Anlauf von Split gerne hierher wiederkommen, um auf jeden Fall das ganze auch mal von unten zu sehen.
Ein Ausflug der sich gelohnt hat. Vielen Dank an guenhi, der es im Zuge seines Berichtes von der AZAMARA JOURNEY-Reise über seinen Besuch hier erzählt hat. Es stimmt also nicht, dass ich immer bloß meine eigenen Reiseberichte lese. Gelegentlich lese ich auch mal die Reisebericht anderer, um mir Tipps für meine eigene Reisen zu holen.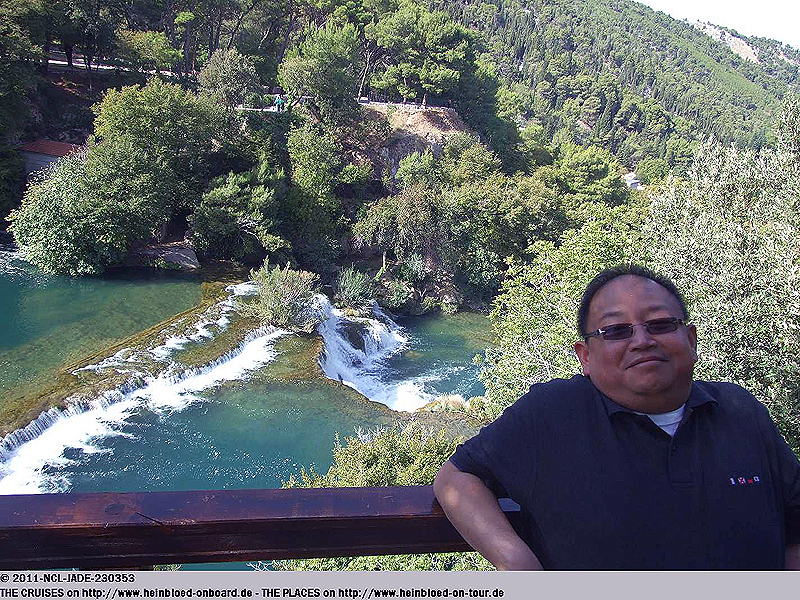 A tour which was worth to do. Thank you to guenhi (from a German forum) who mentioned this place in his review when he called on AZAMARA JOURNEY this port. So it is not true that I only read my own reviews. Occasionally I also read the reviews of others to get some ideas for my own voyages.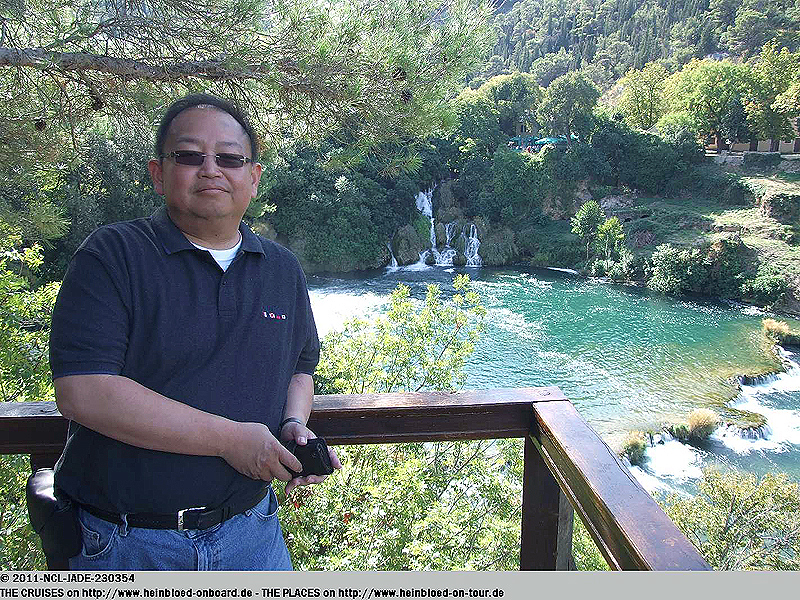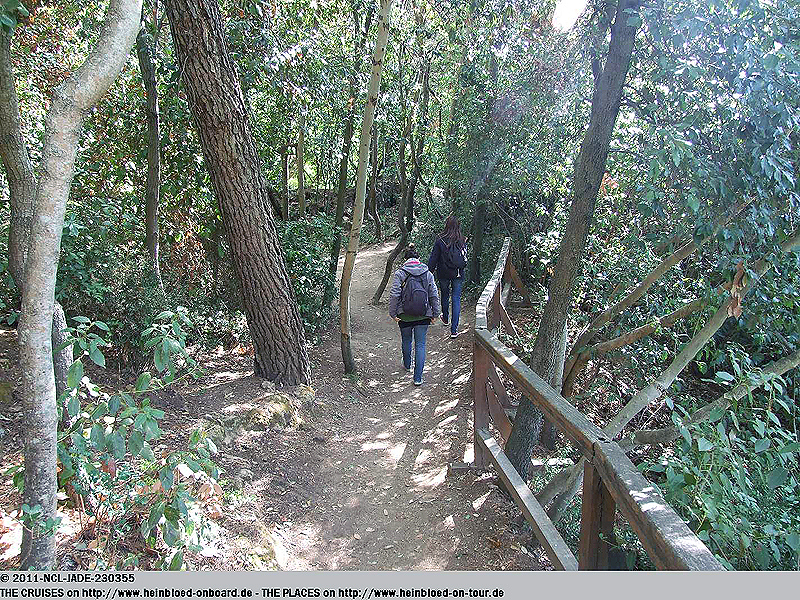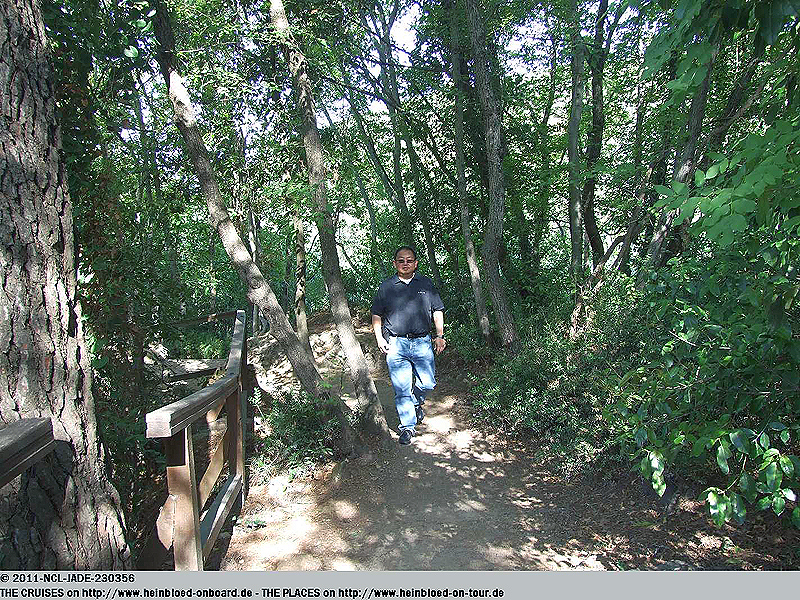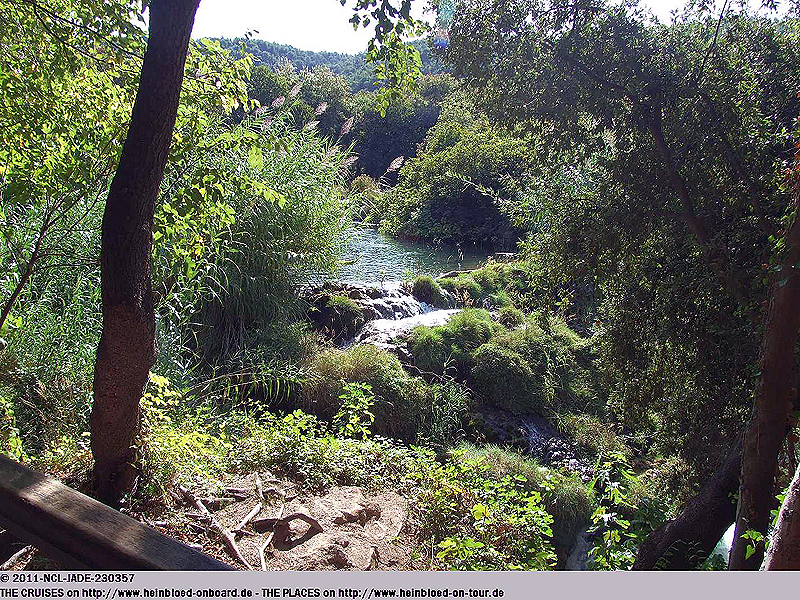 For all fans of public transportation: there is also a post coach taking you to this place.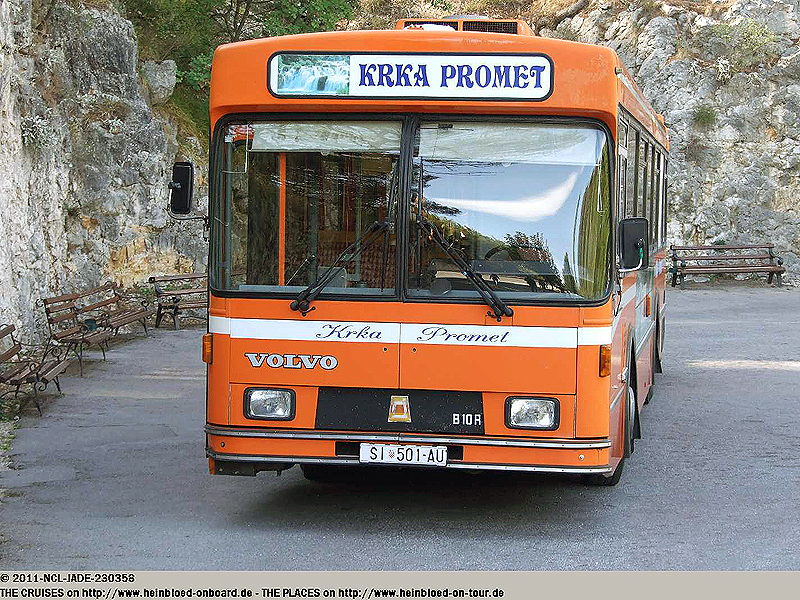 Für alle Sparfüchse, die keine Privattour hierher machen wollen. Es fährt wohl auch ein Postbus hierher.
Wir genießen noch den Ausblick.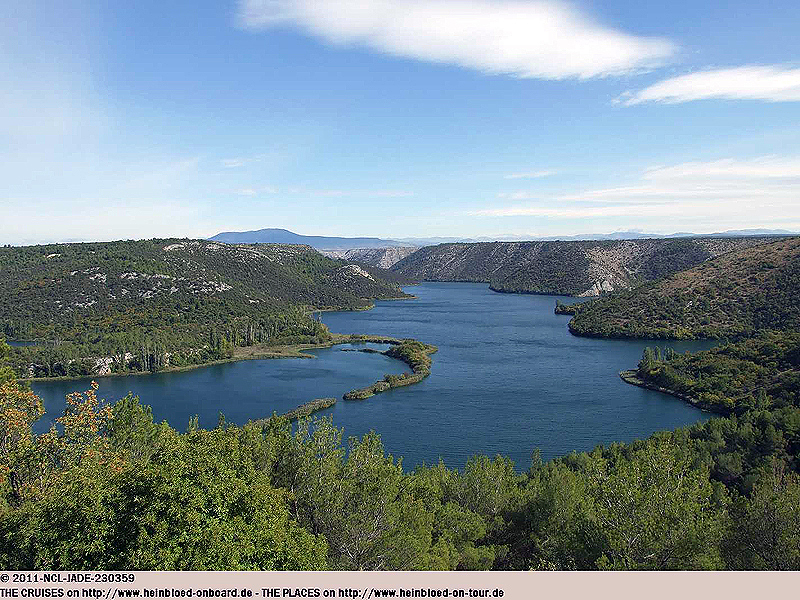 We only enjoyed the view.