Scroll down for English explanations - alternates with German explanations.

Gefahrlos können wir zum Schokoladenbüffet im Garden Café. Denn wir sind so satt, dass wir keinen Bissen probieren.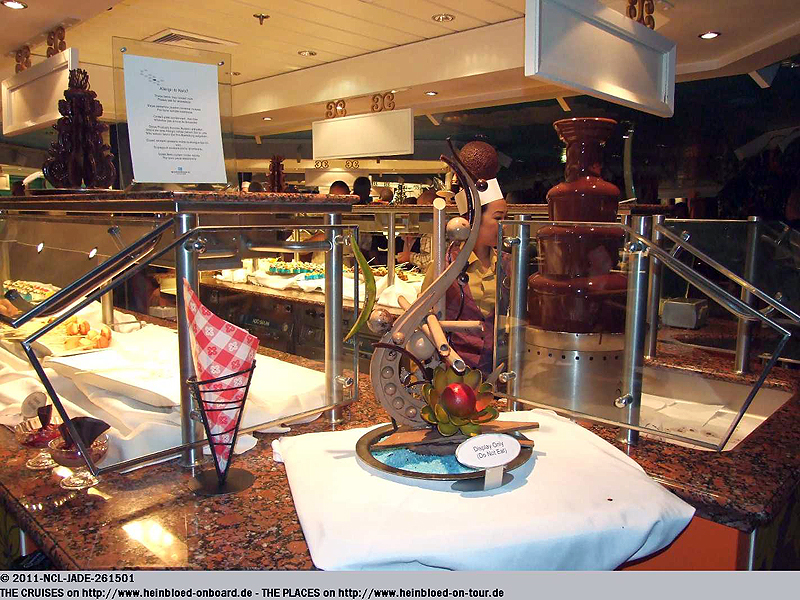 Without any danger we could move over the chocolate buffet in the Garden Café. We were so full so that we definately will not have any bite.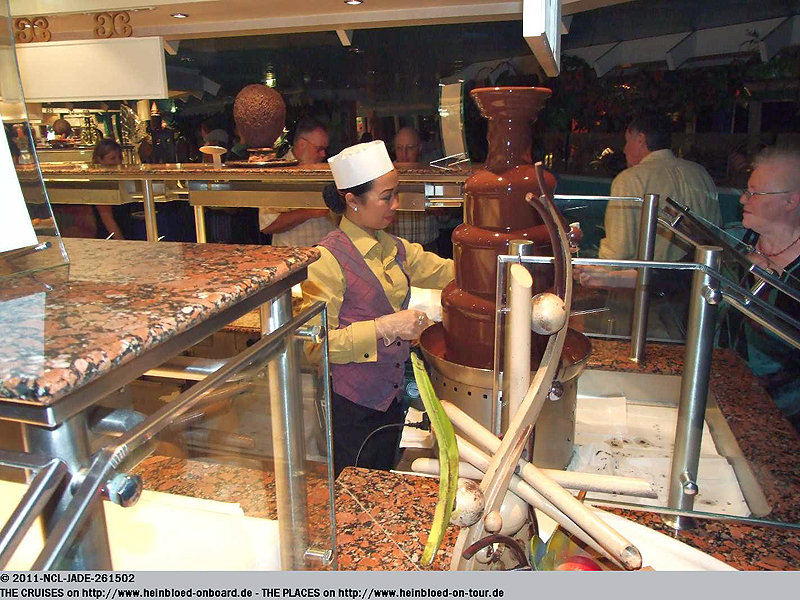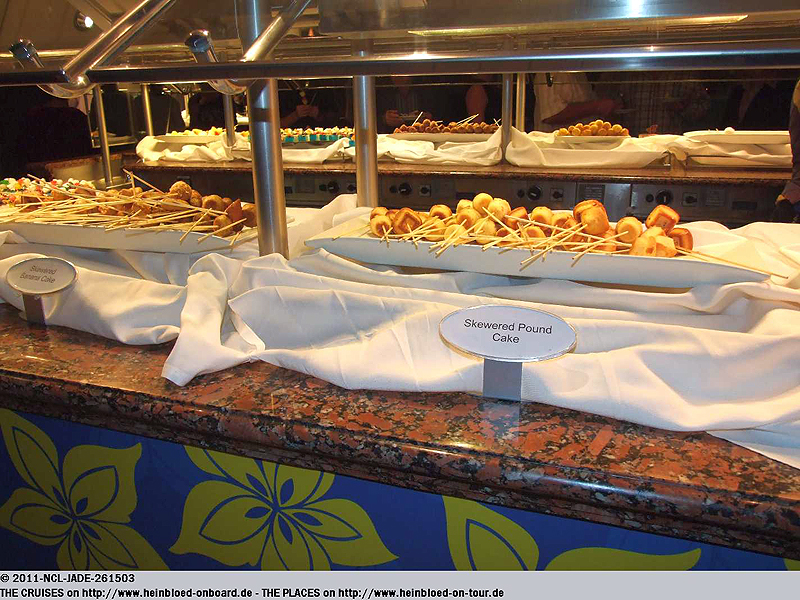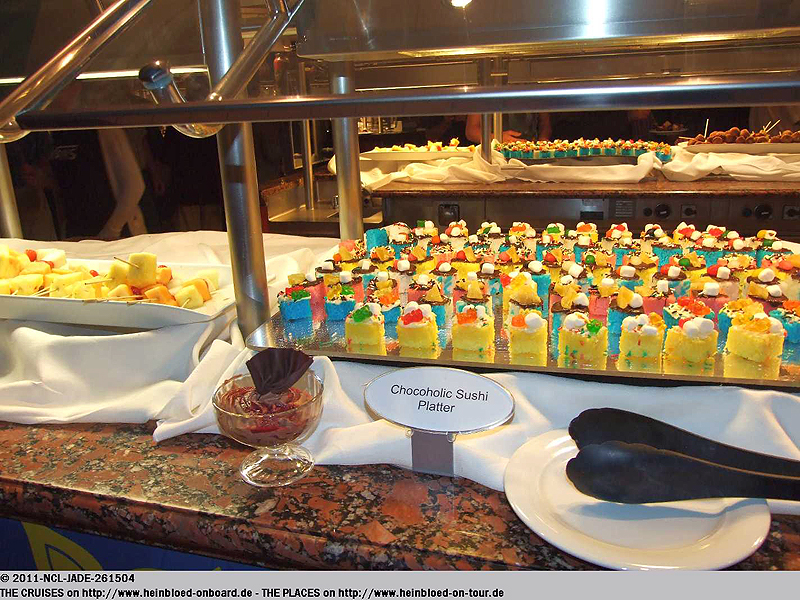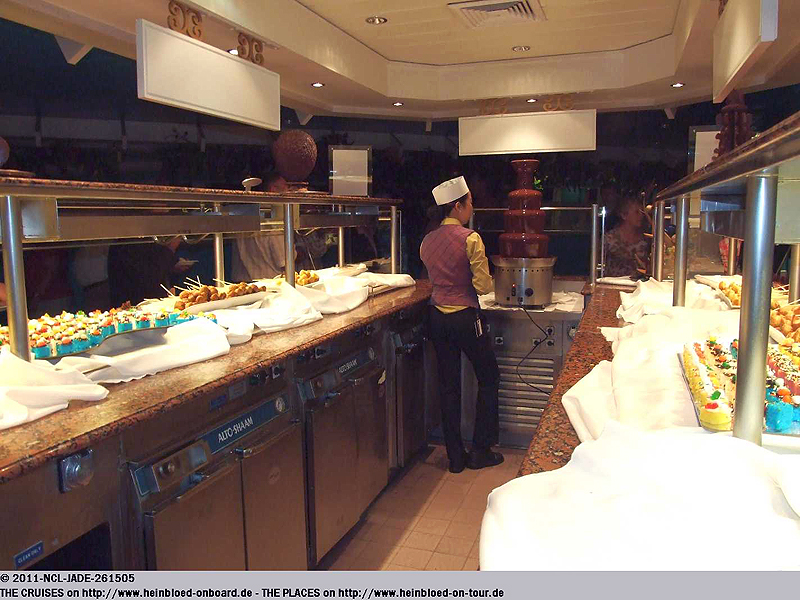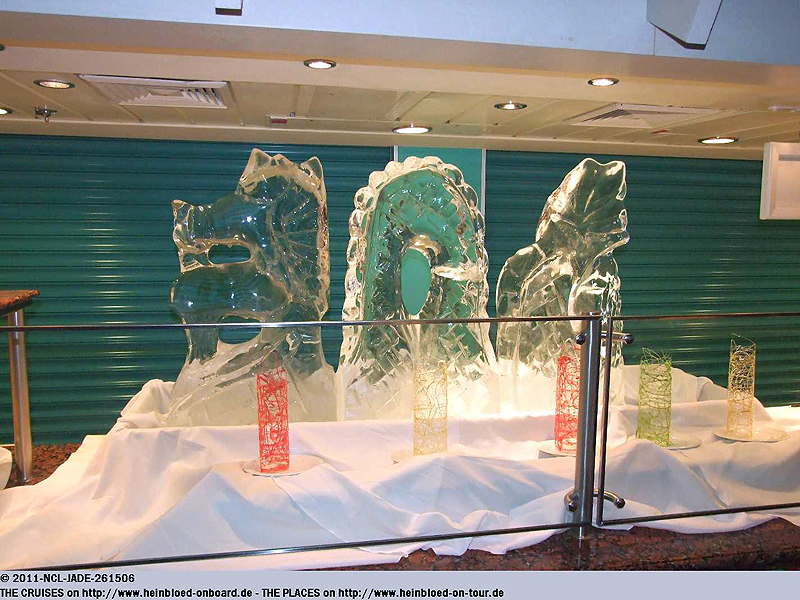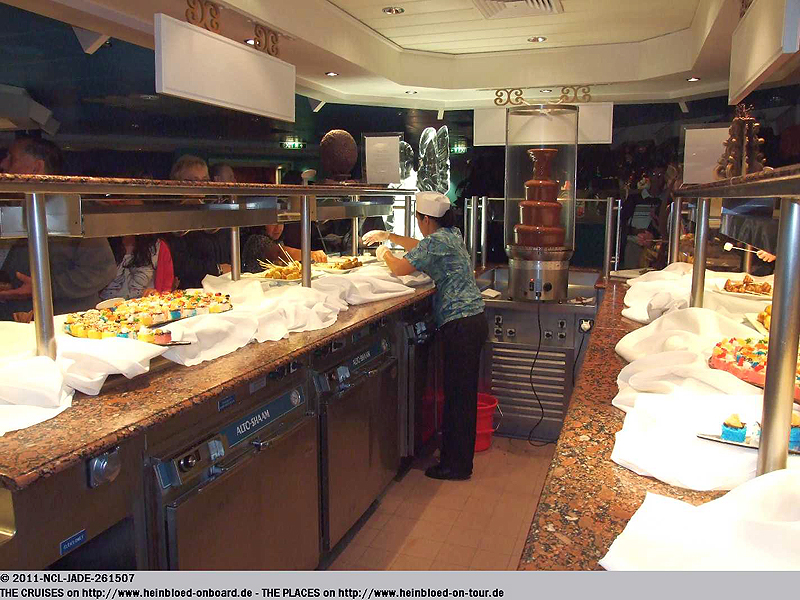 Captain Kim promised me a "Royal" treatment...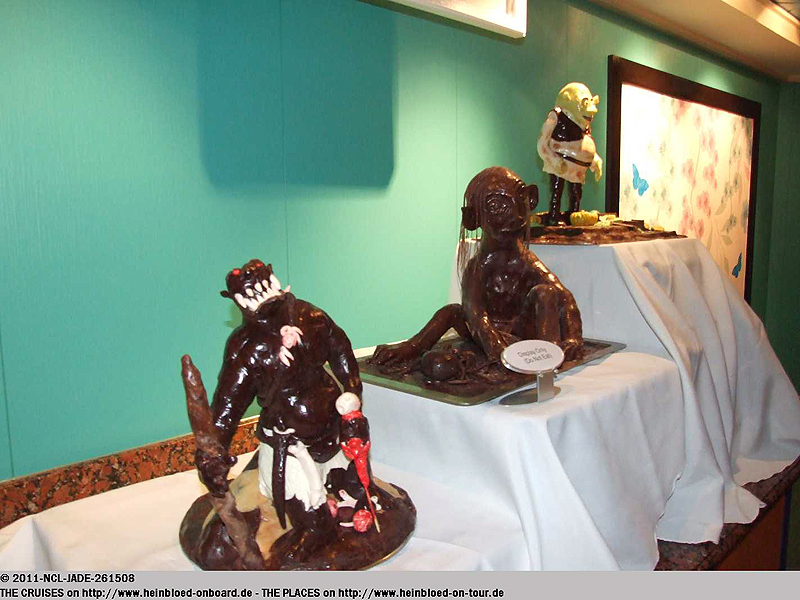 Kapitän Kim hatte mir "Royal" treatment versprochen...
Aber das ist ja wirklich "Royal Caribbean"-treatment - Shrek ist doch Star bei Royal Caribbean. Hier müsste doch Spongebob sein, der besser zum Unterhaltungsprogramm von NCL passt.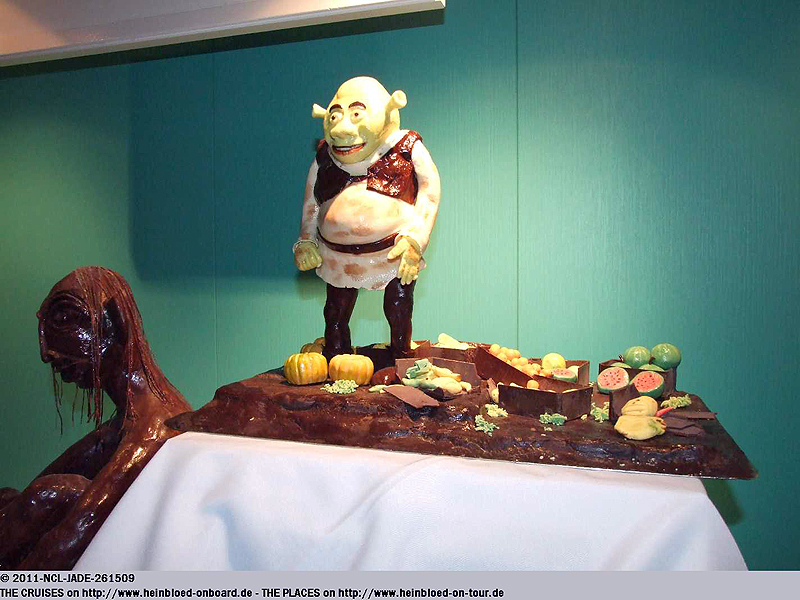 But that is definately "Royal Caribbean"-treatment - Shrek is star with Royal Caribbean. Here you must have Spongebob who fits to the NCL-entertainment.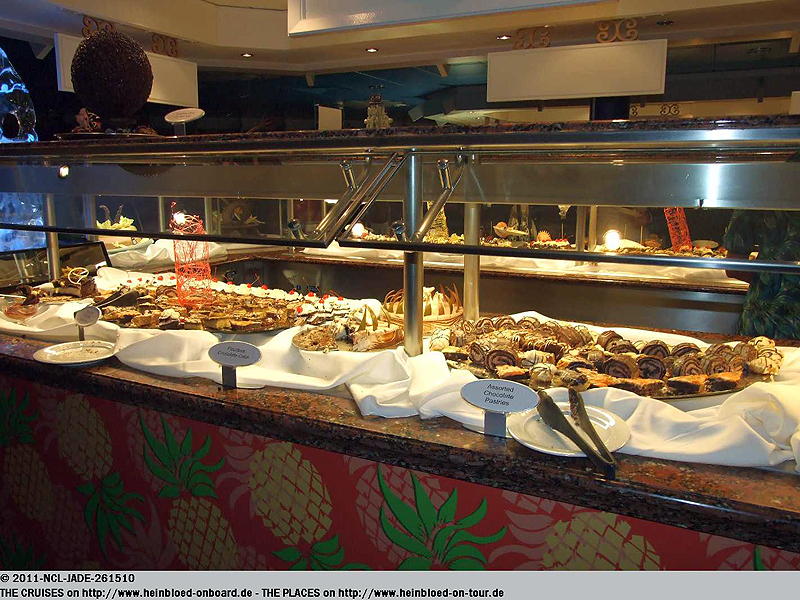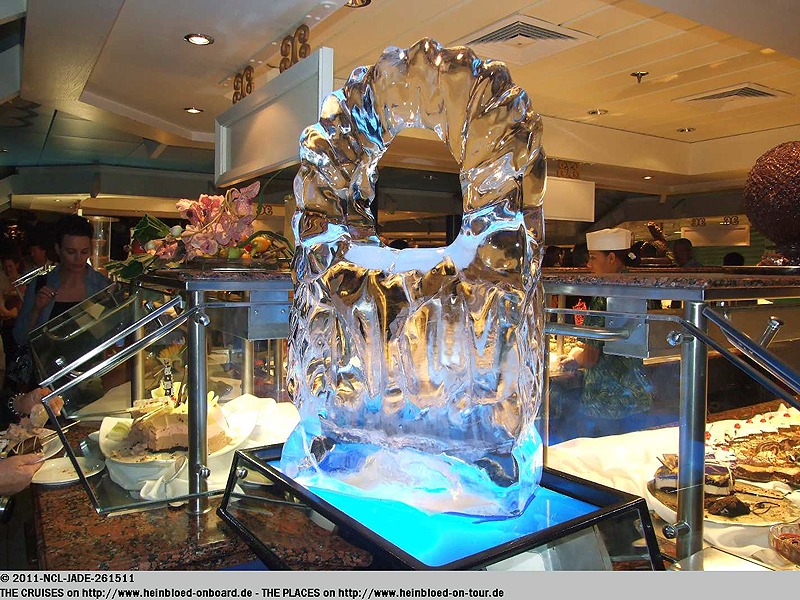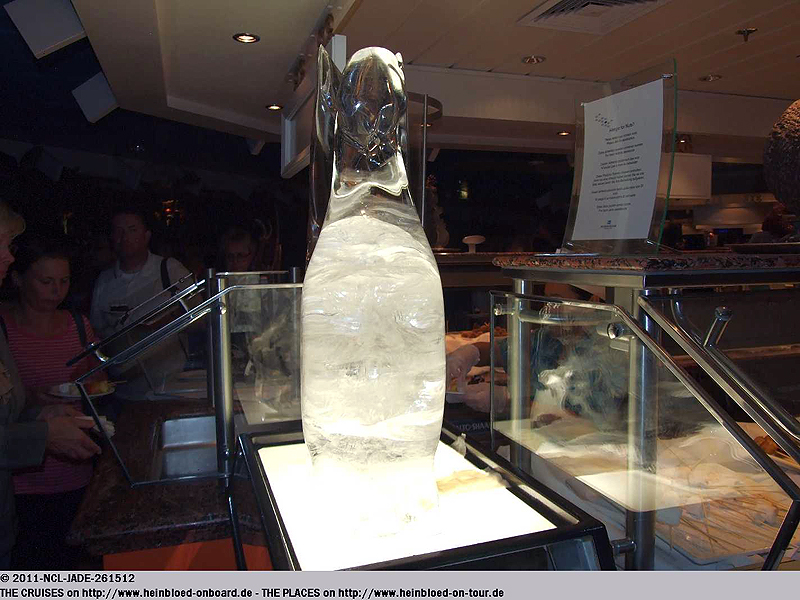 Bruno wanted to have some pictures of the Stromboli. But when the Stomboli spitted twice I had the camera with me.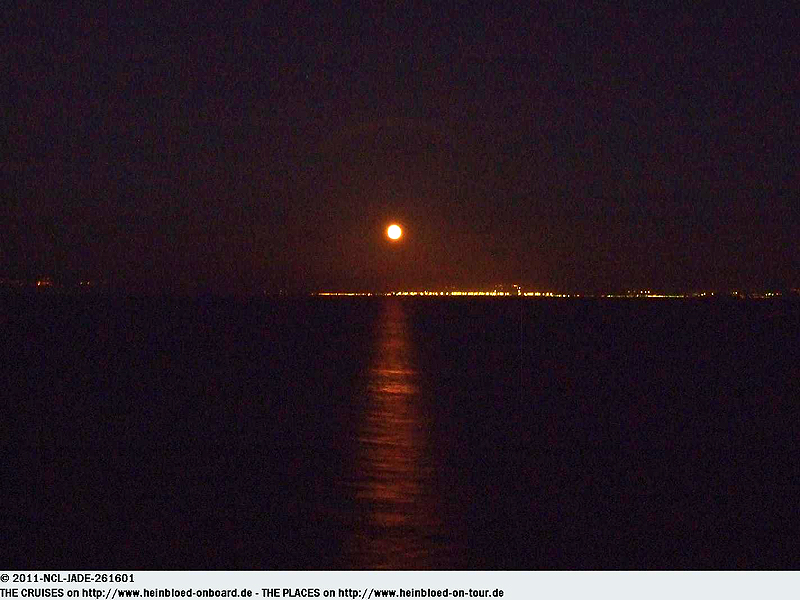 Bruno wollte den Stromboli fotografieren. Aber als der Stromboli zweimal gespuckt hat, war ich mit der Kamera unterwegs.
Jemand fragte nach den Spa-Pässen und hier die Antwort: Ein Tagespass sind mitlerweile 30 USD. Der Pass für eine Woche 119 USD (2011).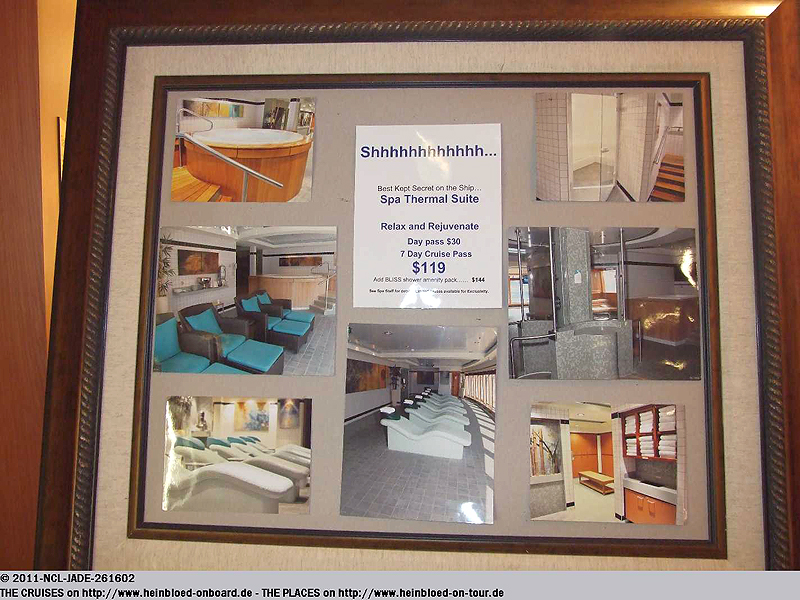 Someone asked for the Spa-Passes and here is the answer: A daypass is meanwhile 30 USD. And the Pass for the full week 119 USD (2011).

And who has no VIP-baggage tags may help himself here: First debarkation time with baggage transfer 06.30 hrs and last 09.45 hrs.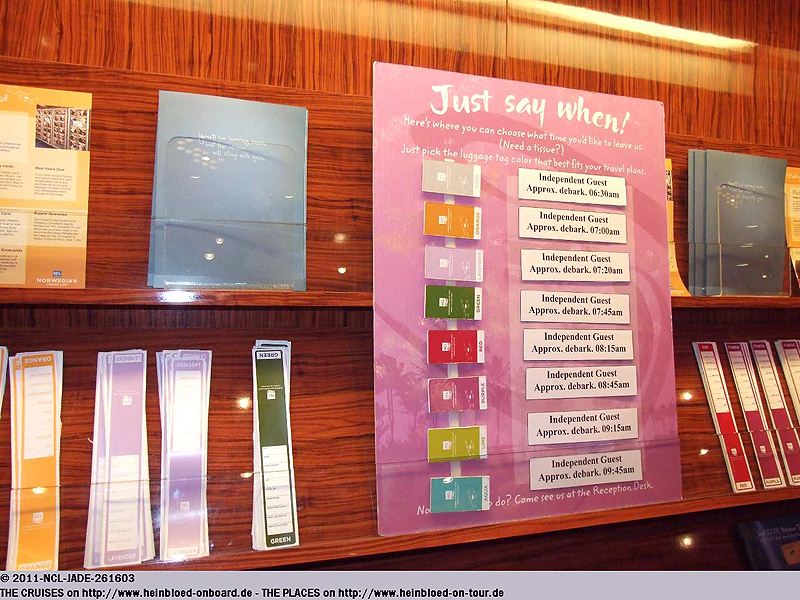 Und wer ohne VIP-Gepäckanhänger auskommen muss, bediene sich selbst hier: Erste Ausstiegsmöglichkeit 06.30 Uhr mit Service und letzte um 09.45 Uhr.