Scroll down for English explanations - alternates with German explanations.

Wieder oben, geht es weiter.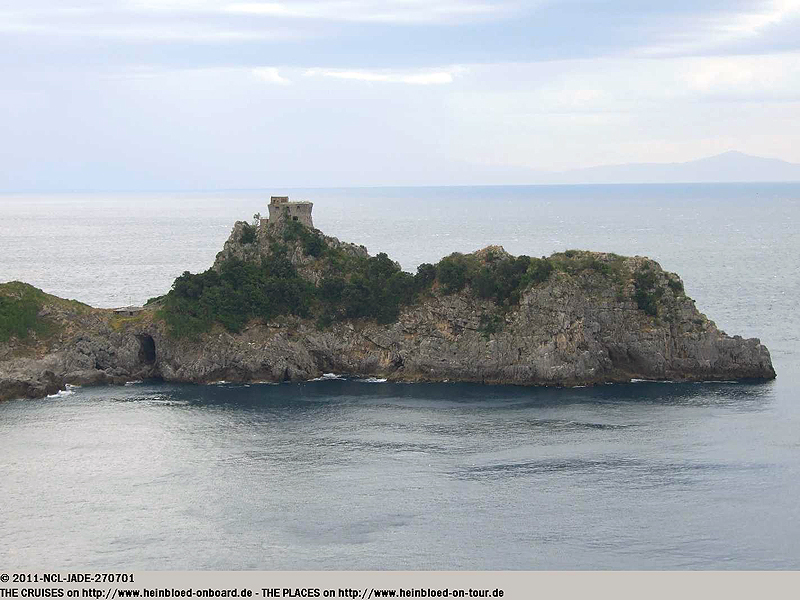 Again at the top we continued our tour.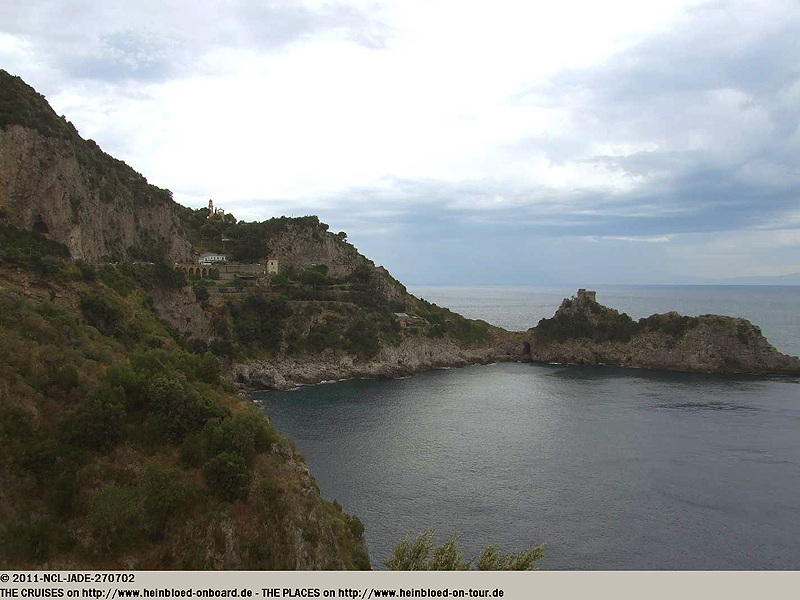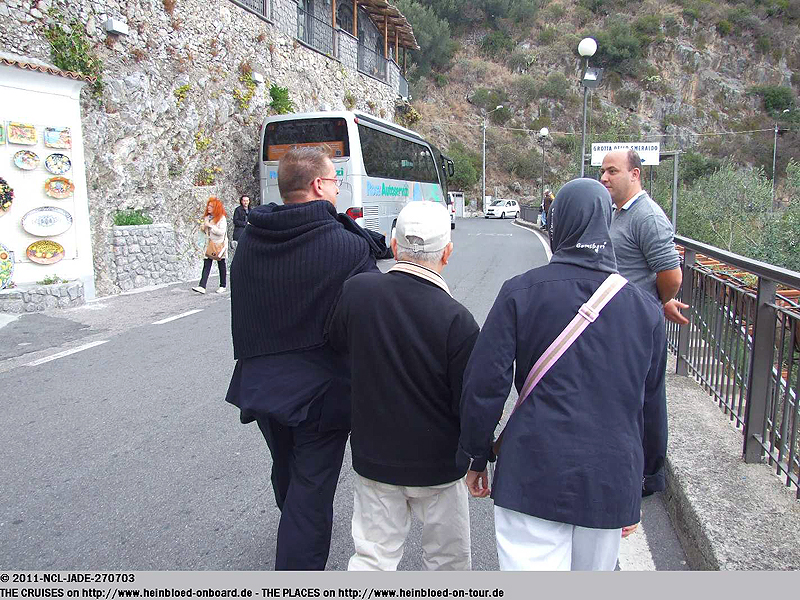 Let's go to Amalfi.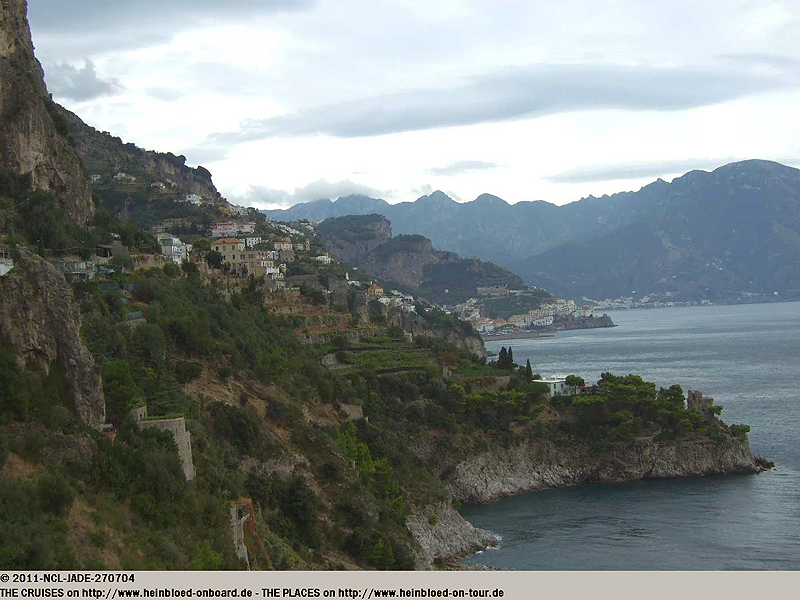 Weiter in Richtung Amalfi.
Weiter, um unser Leben zu fürchten. Ein Mofa überholt einfach den Bus, und trotzt Gegenverkehr.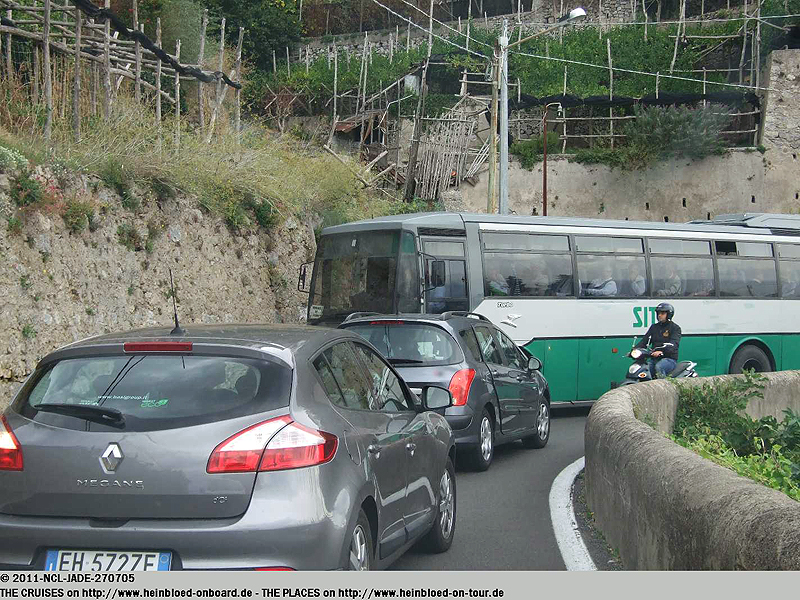 Again to fear our lifes. A scooter just passed the bus although there was opposing traffic.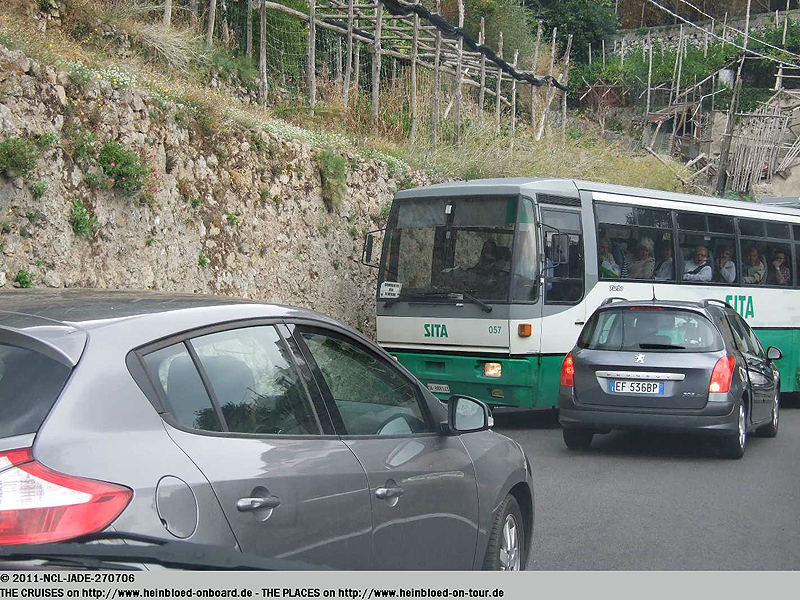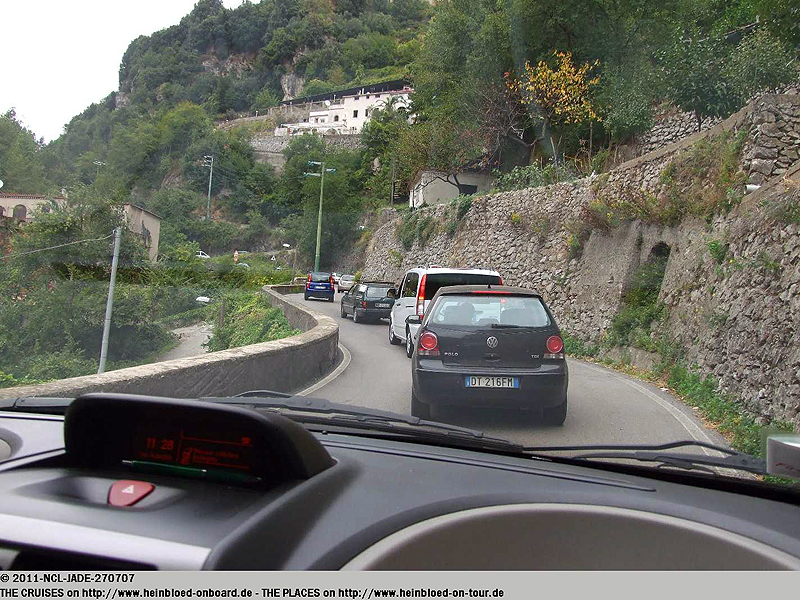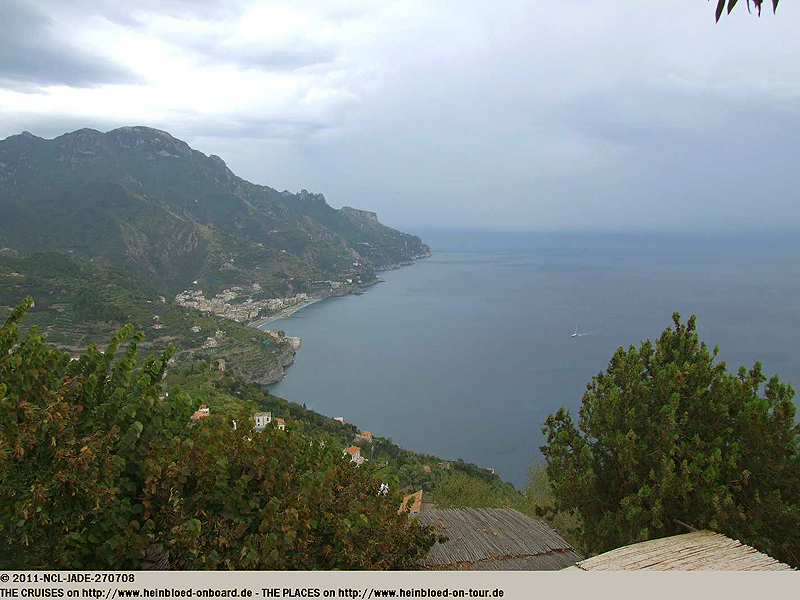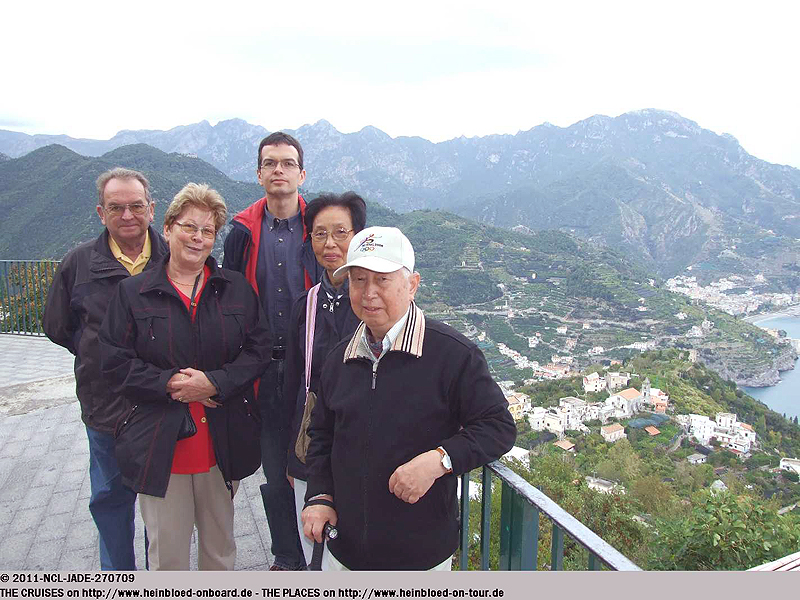 Welcome to Ravello.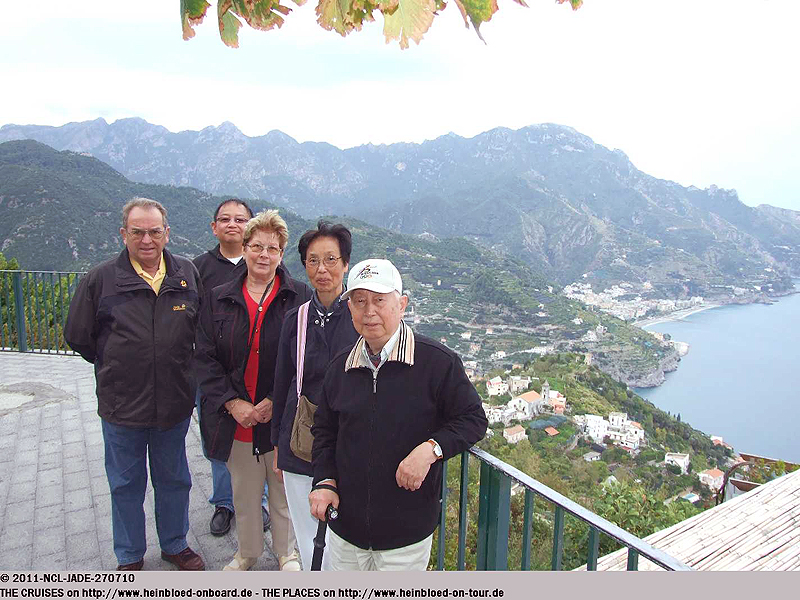 Willkommen in Ravello.
Leider hatten wir für den Ort nicht viel Zeit. Roberto sieht schon über Salerno die Regenwolken herankommen und will unbedingt, dass wir vor dem Regen das Restaurant erreichen.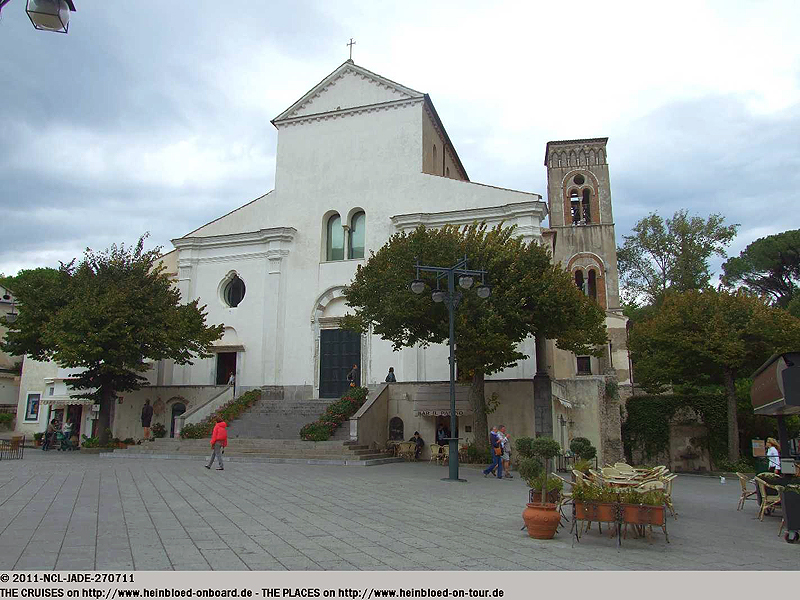 Unfortunately we had not so much time for this place. Roberto saw already that the rain clouds arrived in Salerno and he wanted us in the restaurant before the rain begins.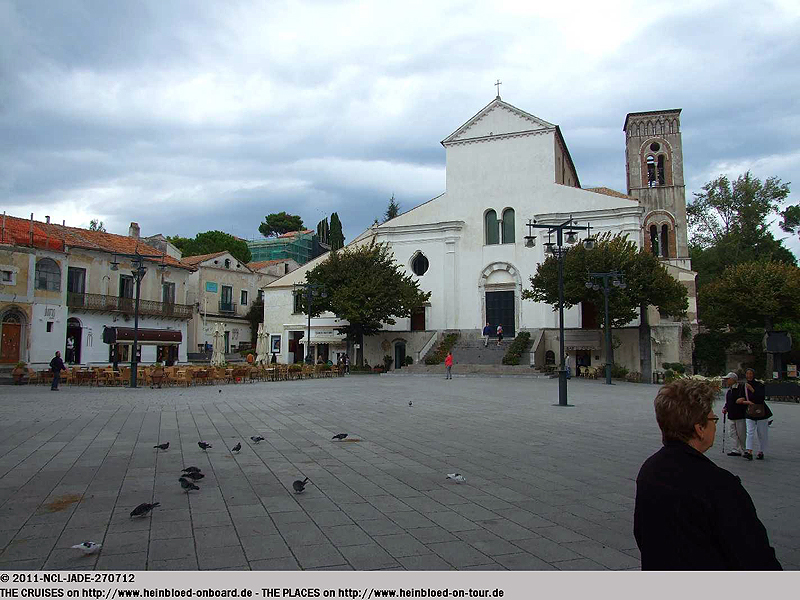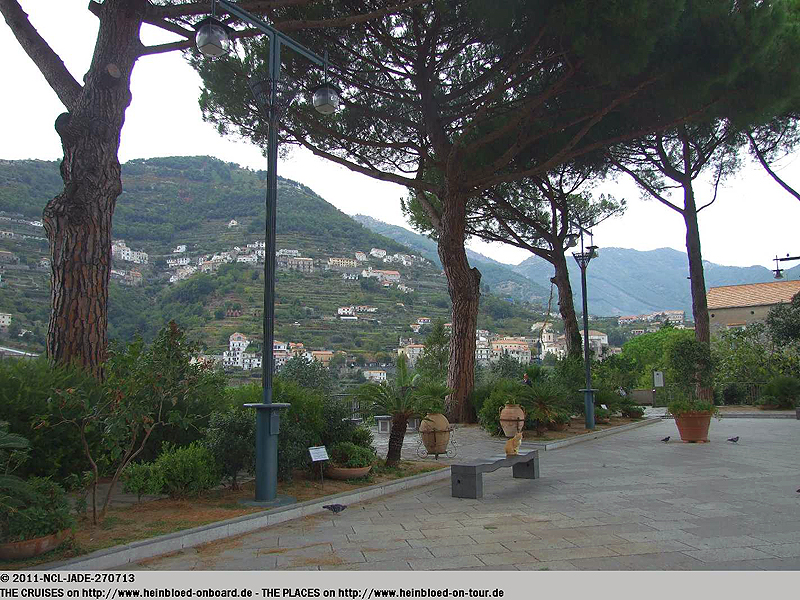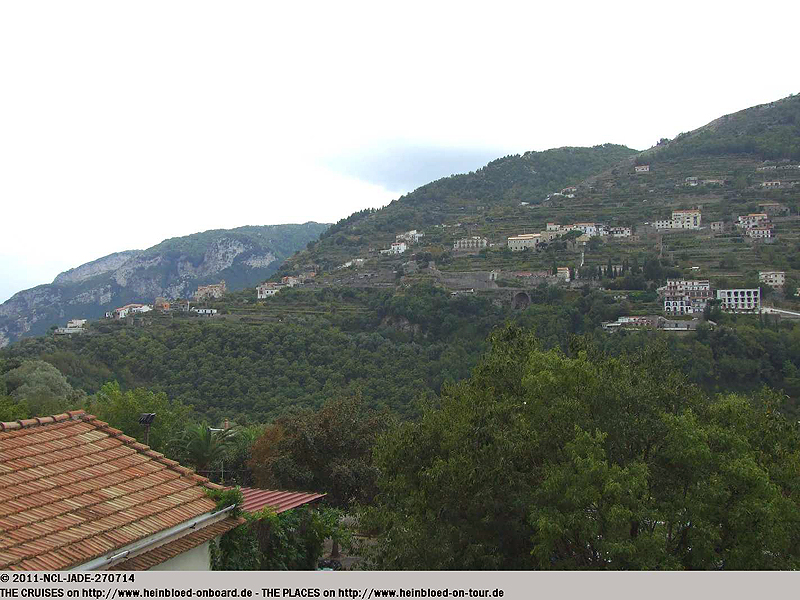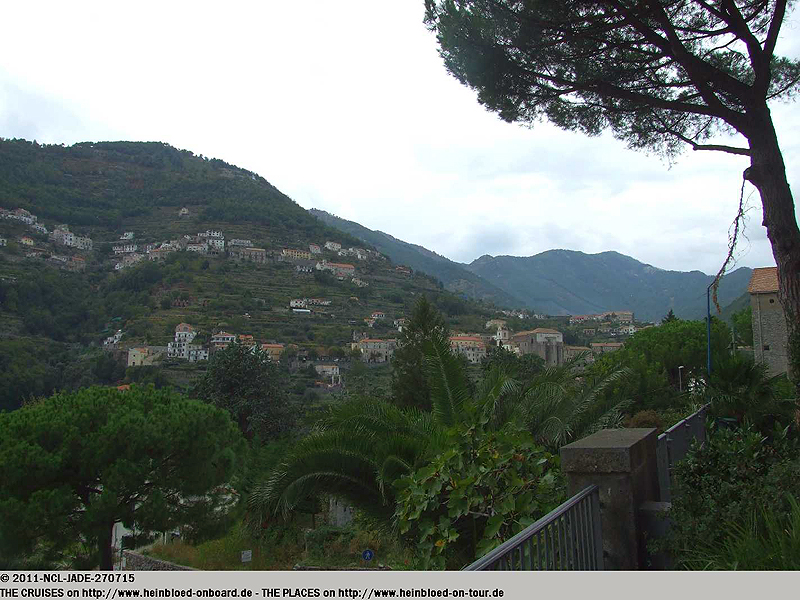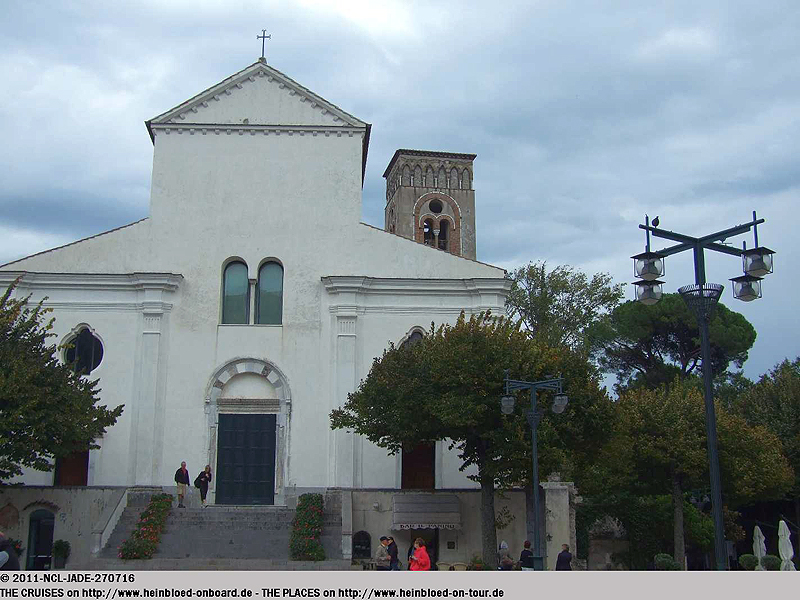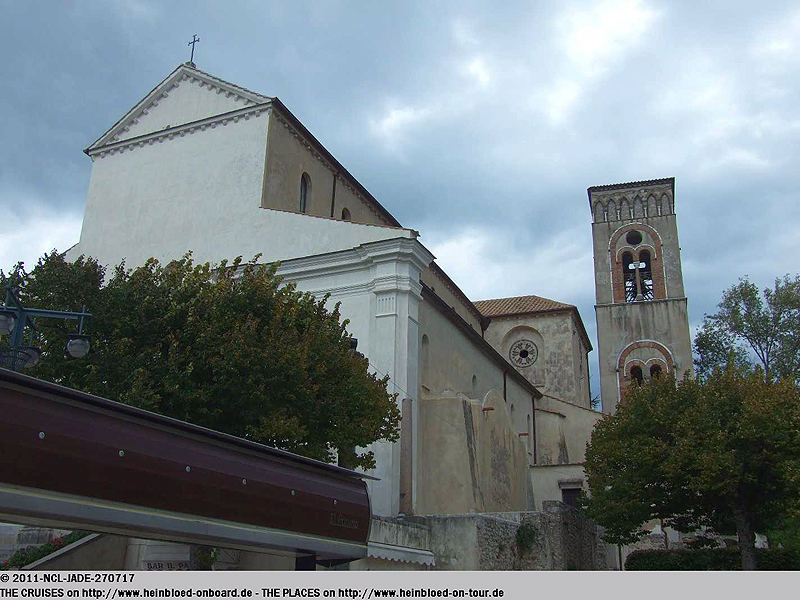 A little time to see some souvenirs.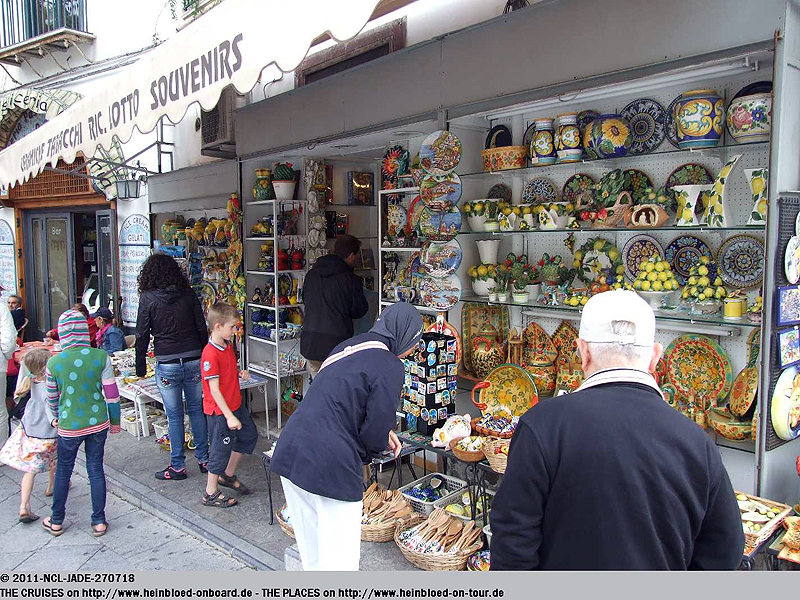 Zeit mal kurz ein paar Souvenirs zu gucken.
Aber leider keine Zeit um die Parks in der Villa Rufolo zu besichtigen. Ein Grund zurückzukommen.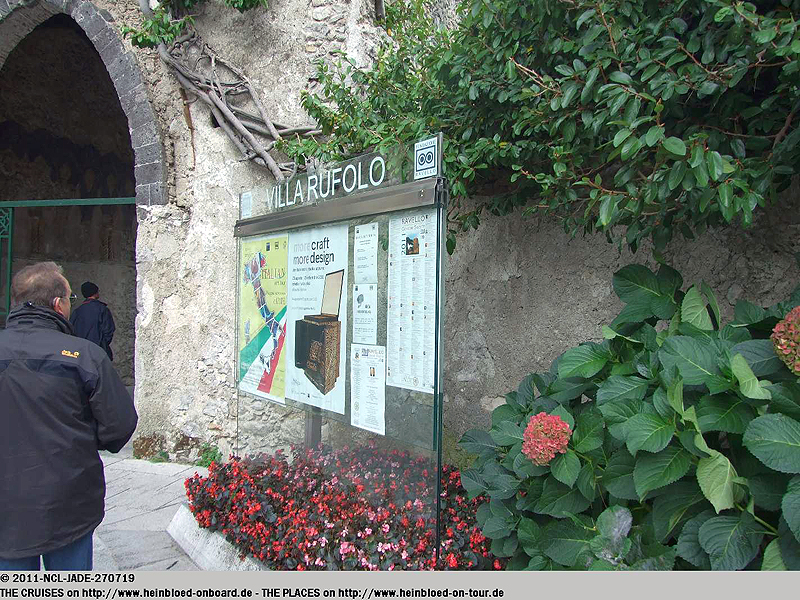 Unfortunately we had no time to the parks in Villa Rufolo. A reason to return.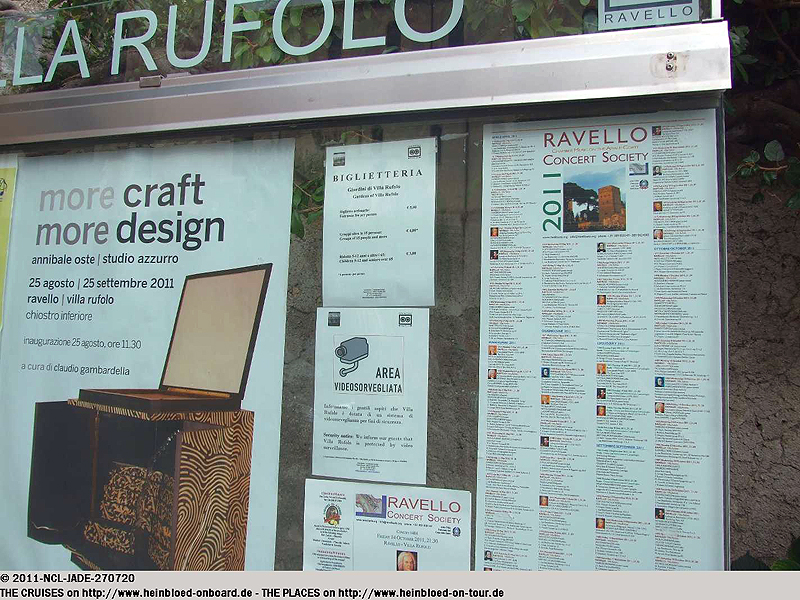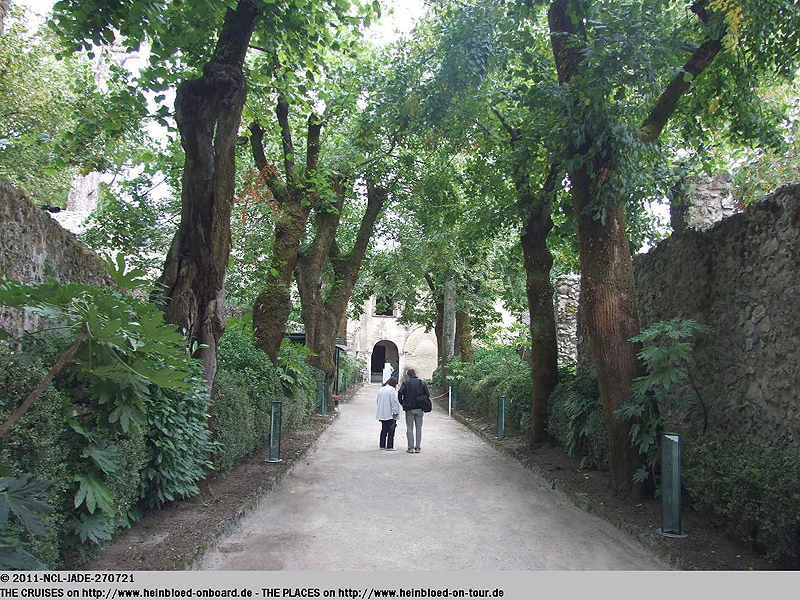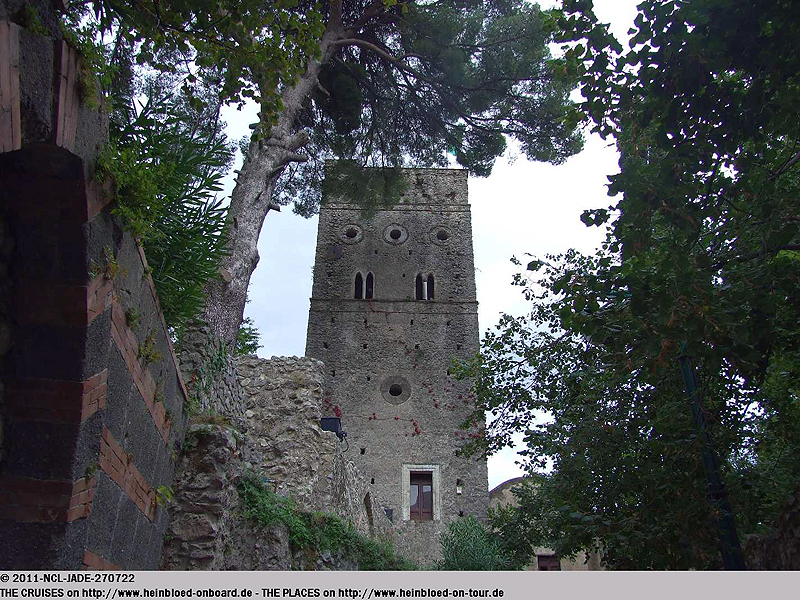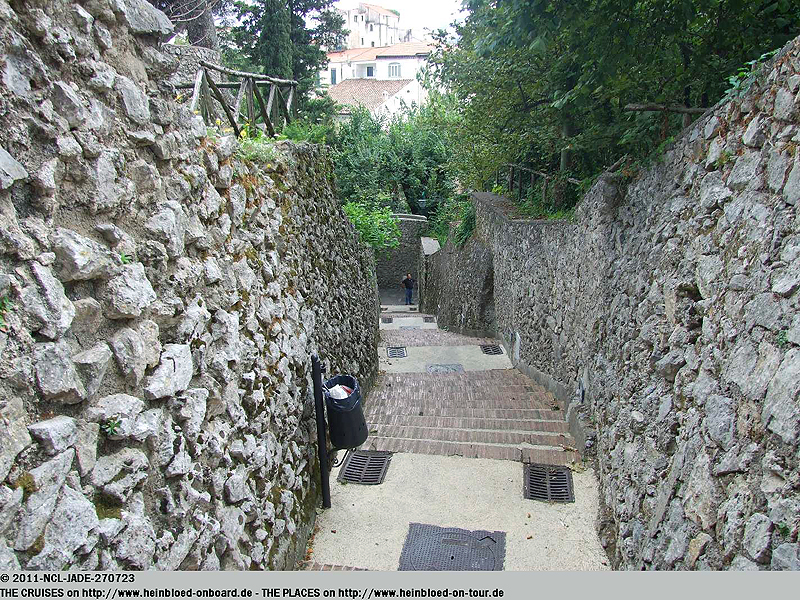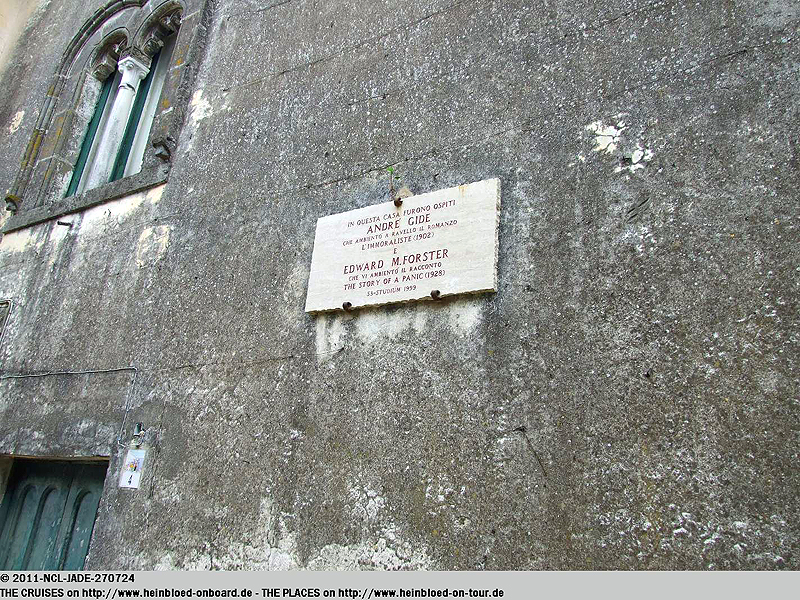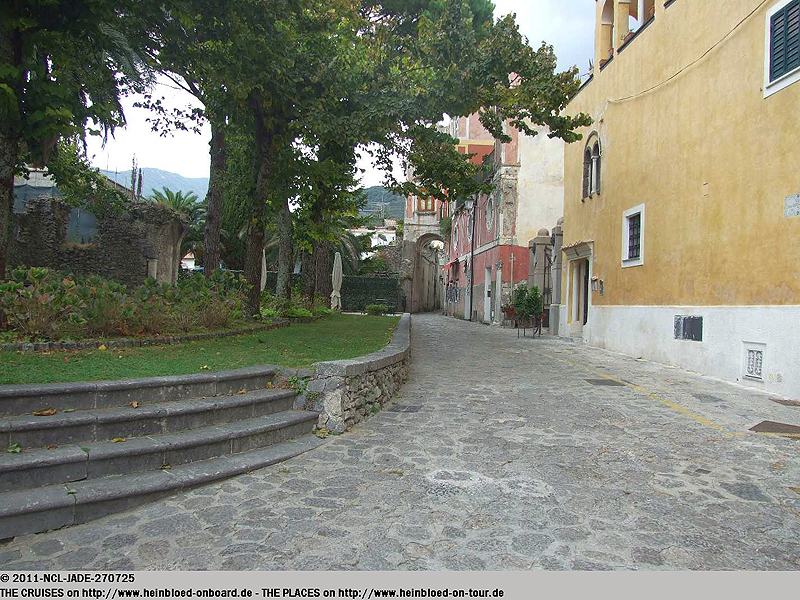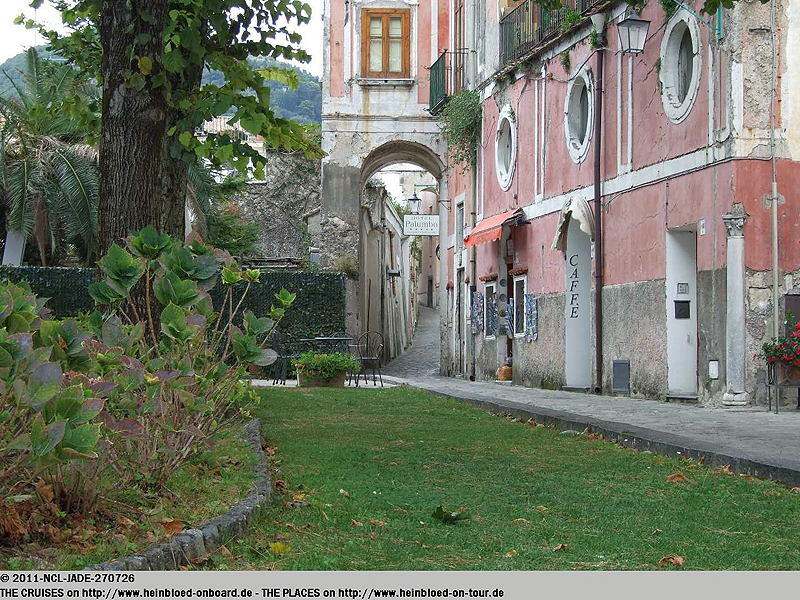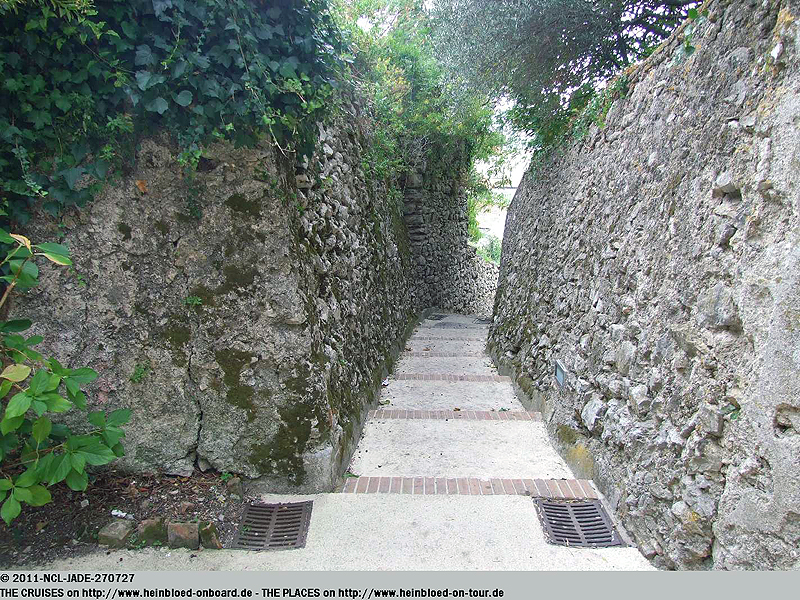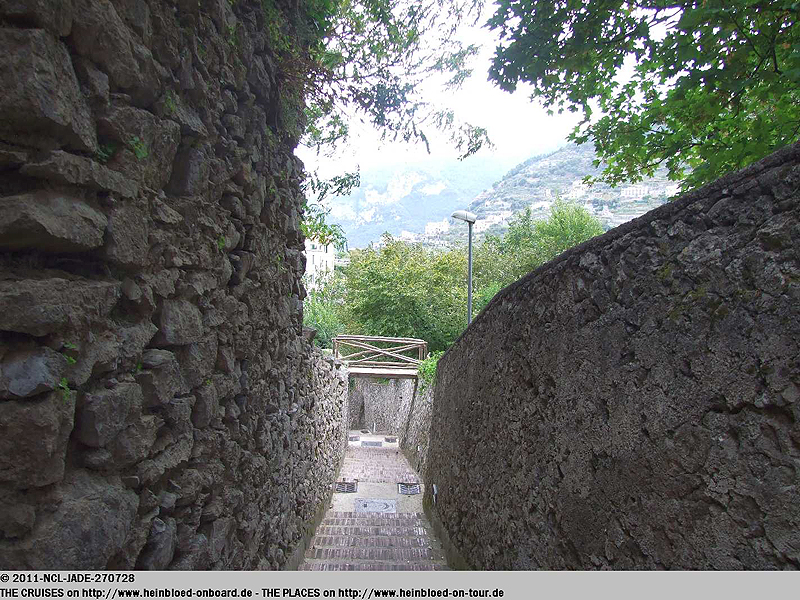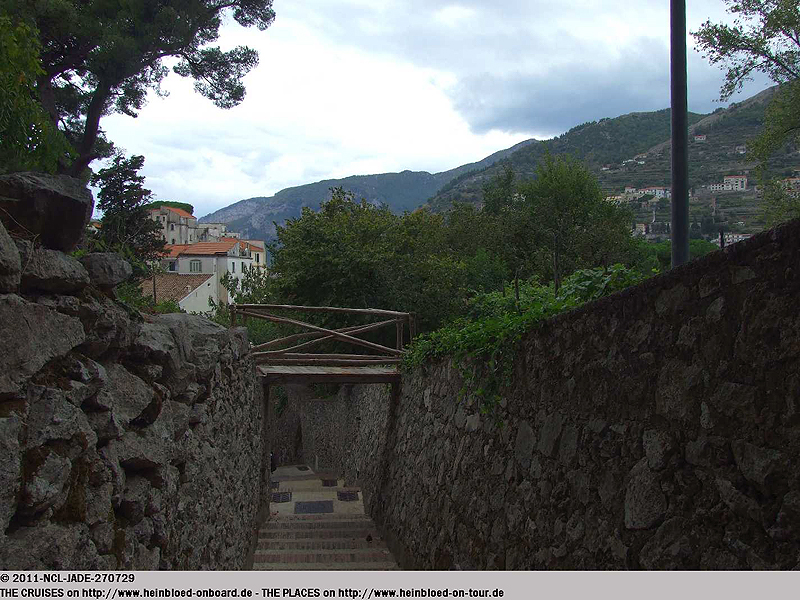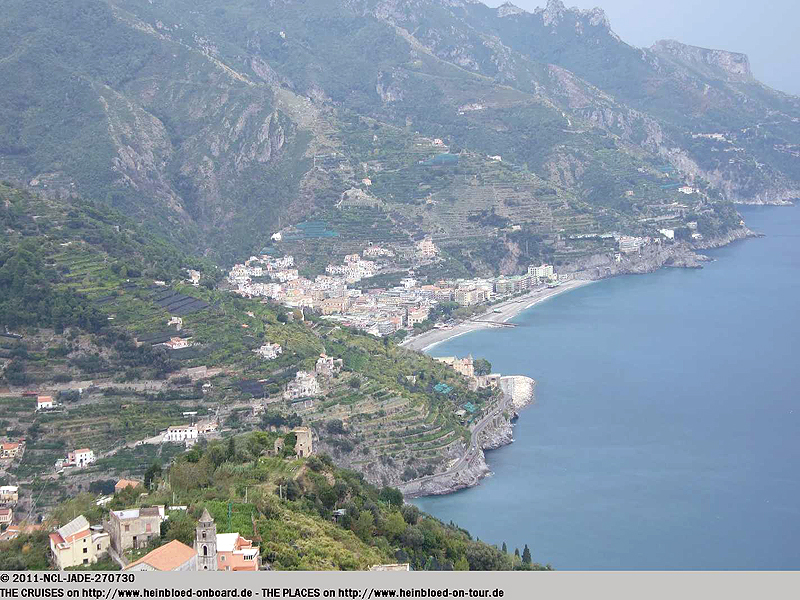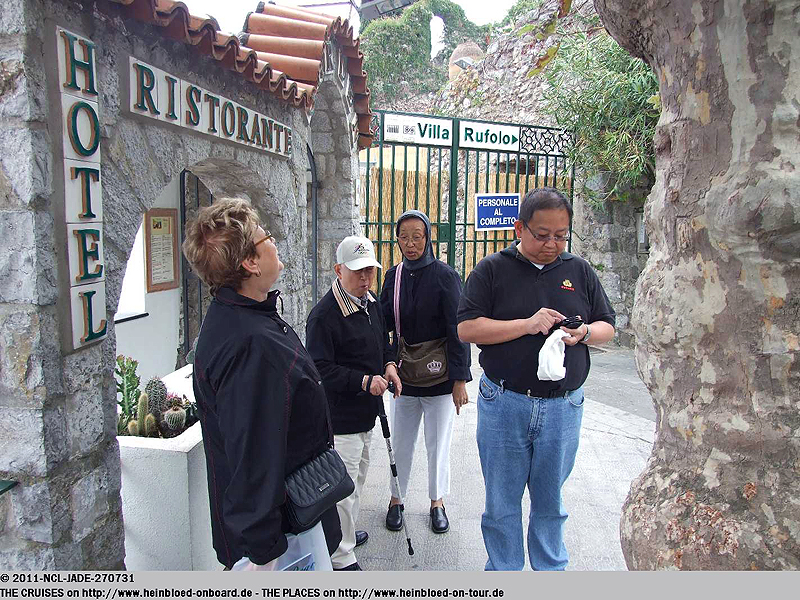 Normally Roberto would take us to an authentic family restaurant off the beaten path. But he said that my father might have problems to reach it. So he suggested to go to an alternative restaurant in Amalfi. On the way we saw an alternative way to get my father to the restaurant...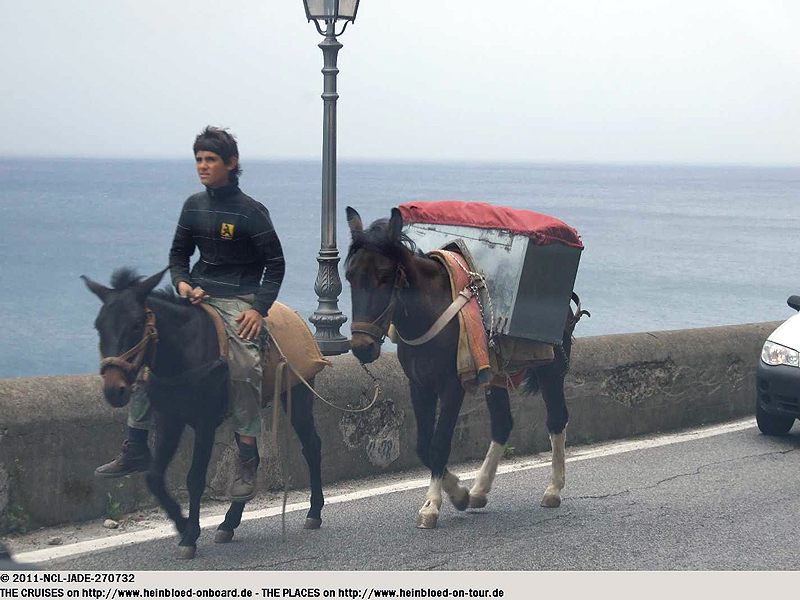 Normalerweise wäre Roberto mit uns in eine Familienrestaurant abseits von abgetretenen Pfaden gegangen. Nur meinte er, dass mein Vater Probleme haben dürfte, es zu erreichen. Daher schlägt er ein Alternativ-Restaurant in Amalfi vor. Unterwegs sehen wir noch diese Transportmöglichkeit, um meinen Vater vielleicht doch noch zu dem Restaurant zu bekommen...