Scroll down for English explanations - alternates with German explanations.

Nun morgens ermöglicht mir Dario, dass ich nachfolgende Bilder von der STAR PRINCESS mache.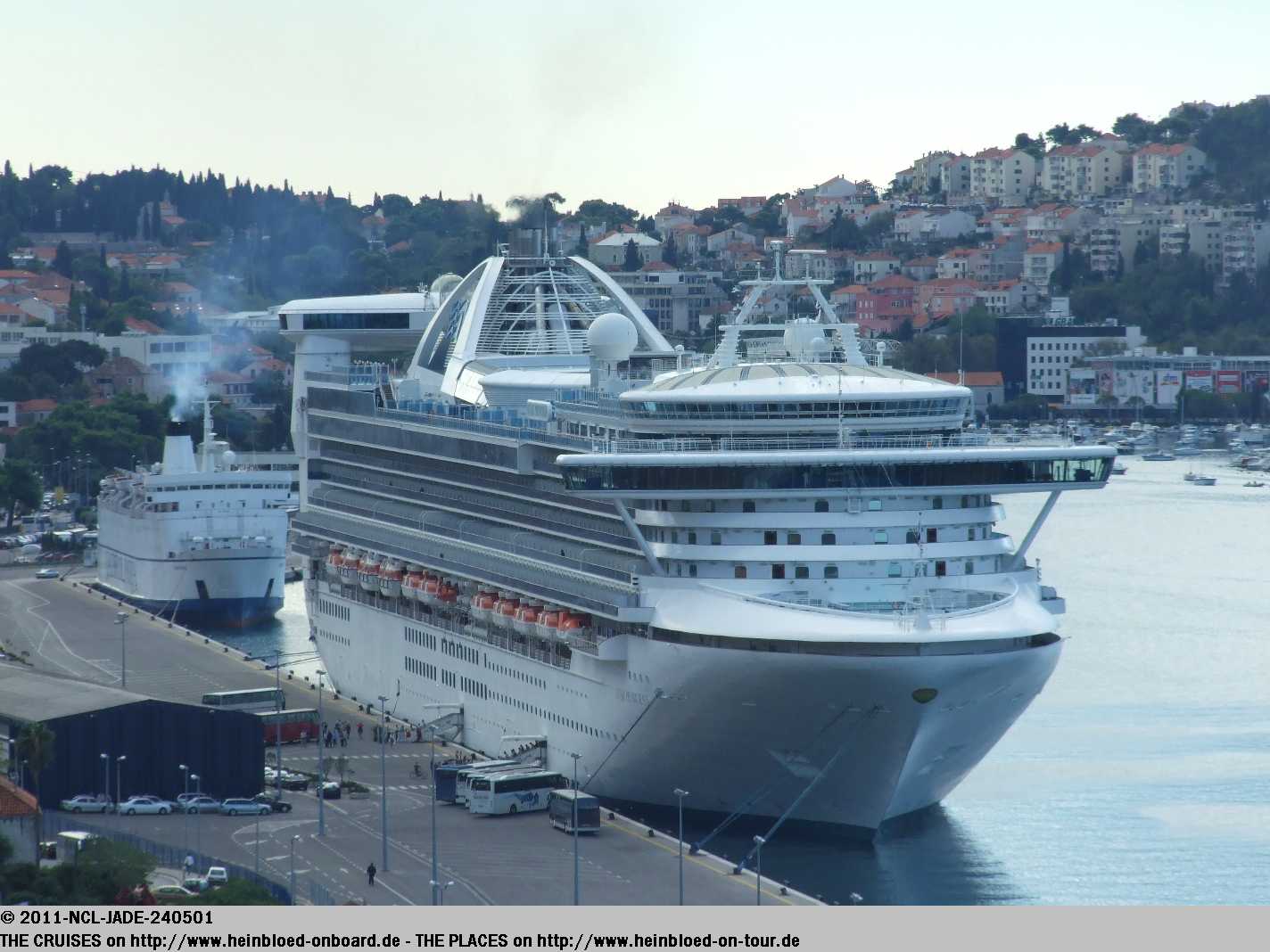 In the morning Dario enabled me to take these pictures of STAR PRINCESS.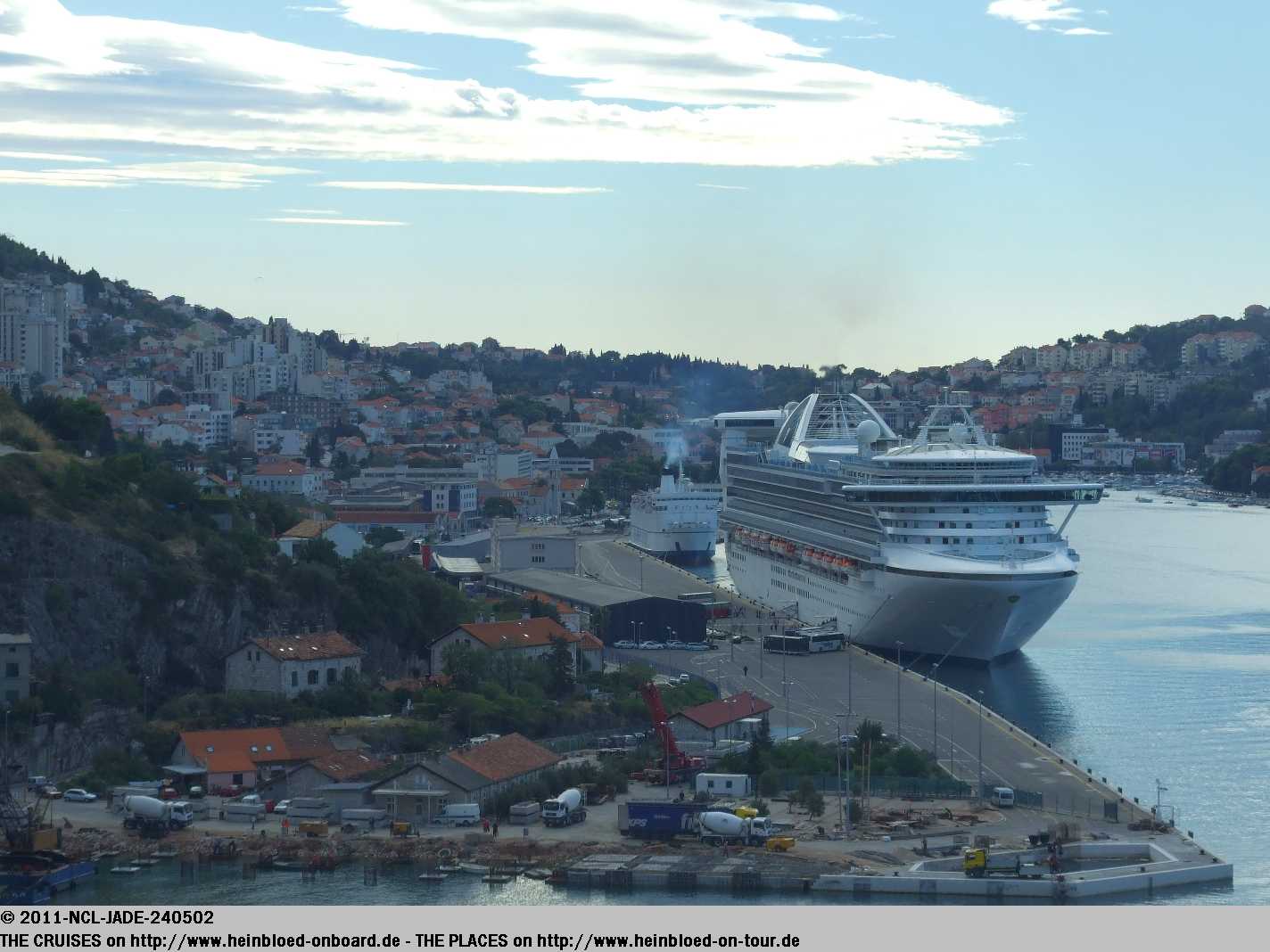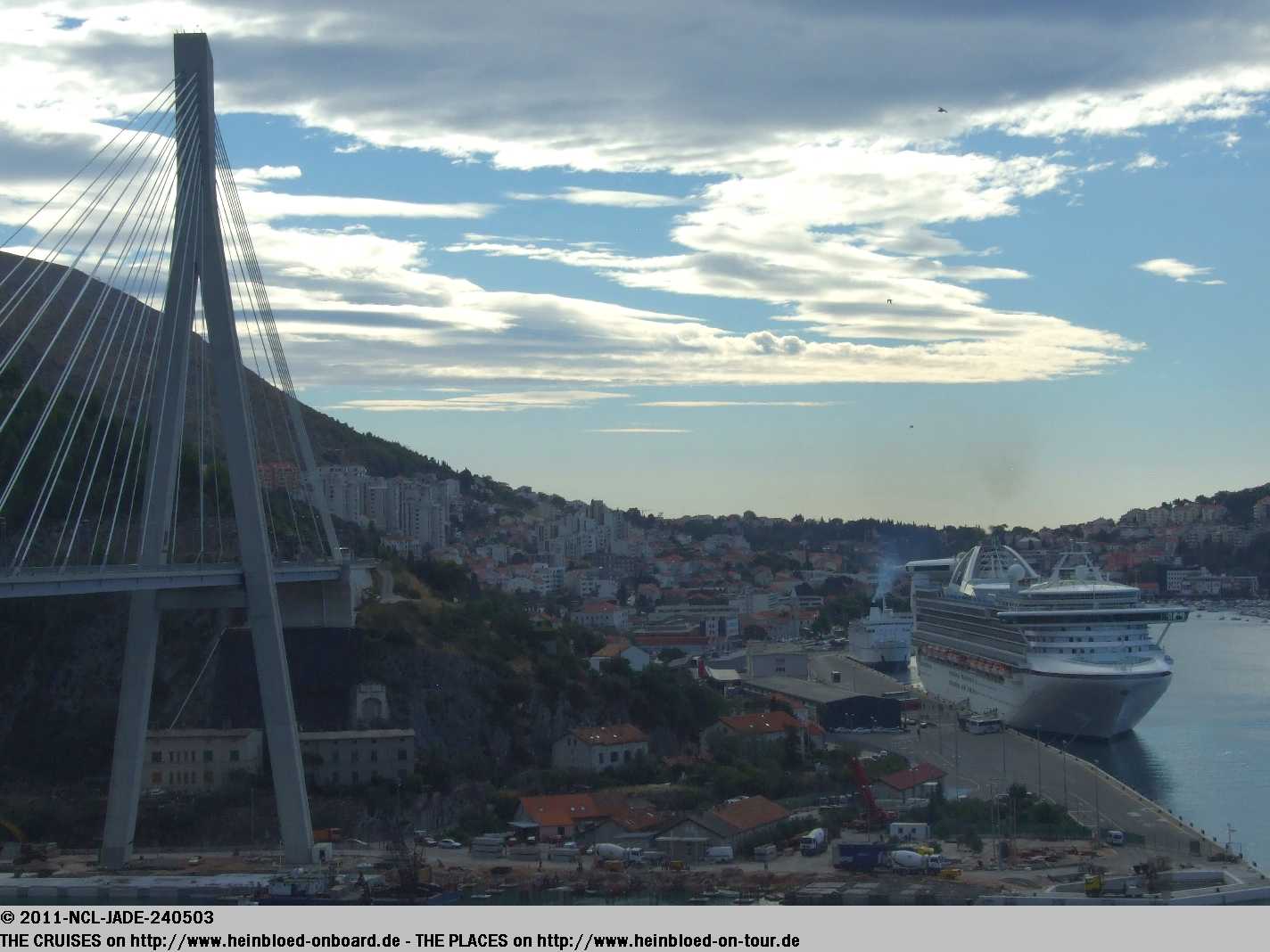 Unfortunately she was not following us anymore during our voyage.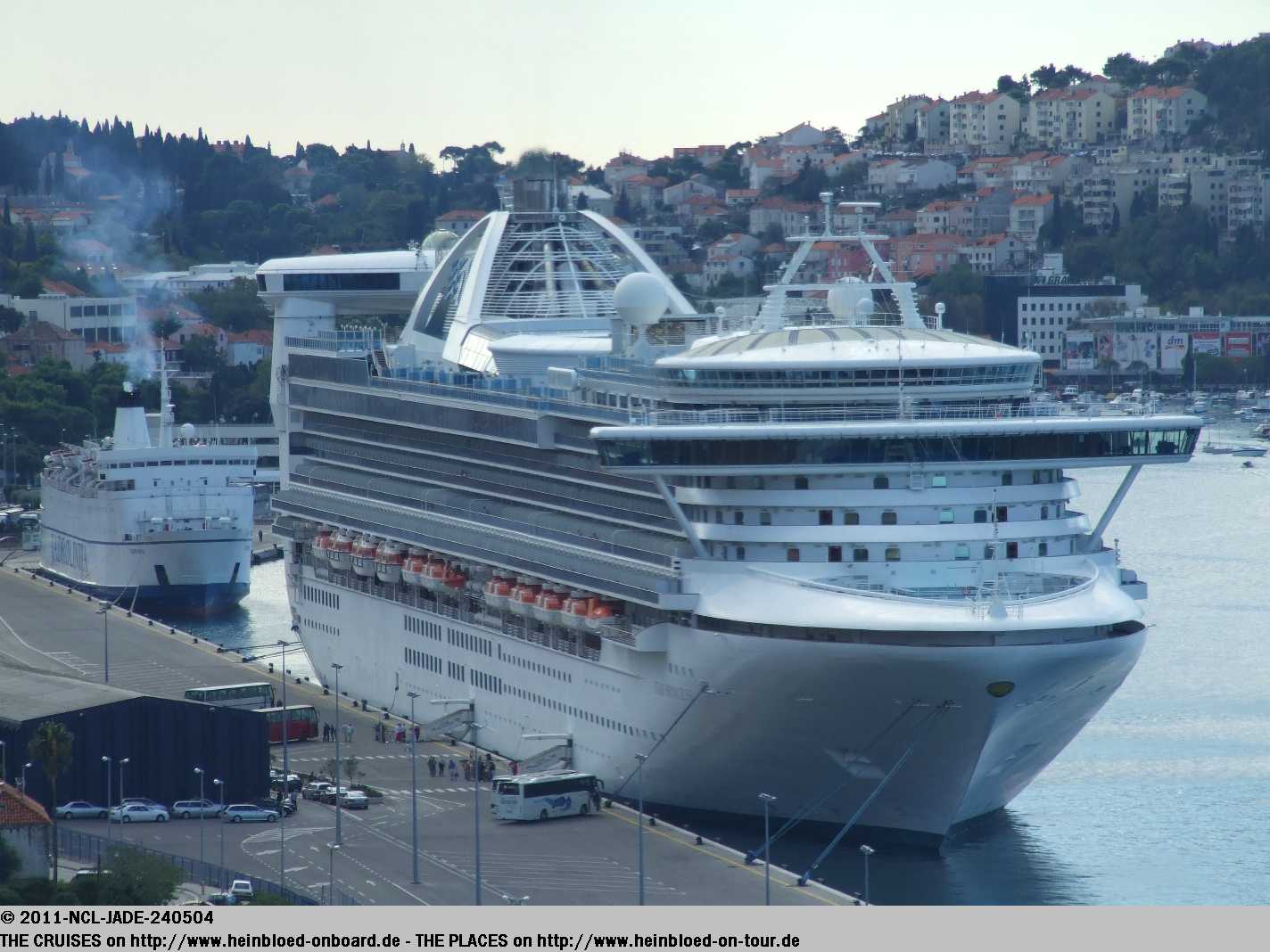 Leider folgt sie uns nicht weiter auf unserer Route.
Und natürlich entstehen auch Bilder von meiner NORWEGIAN JADE.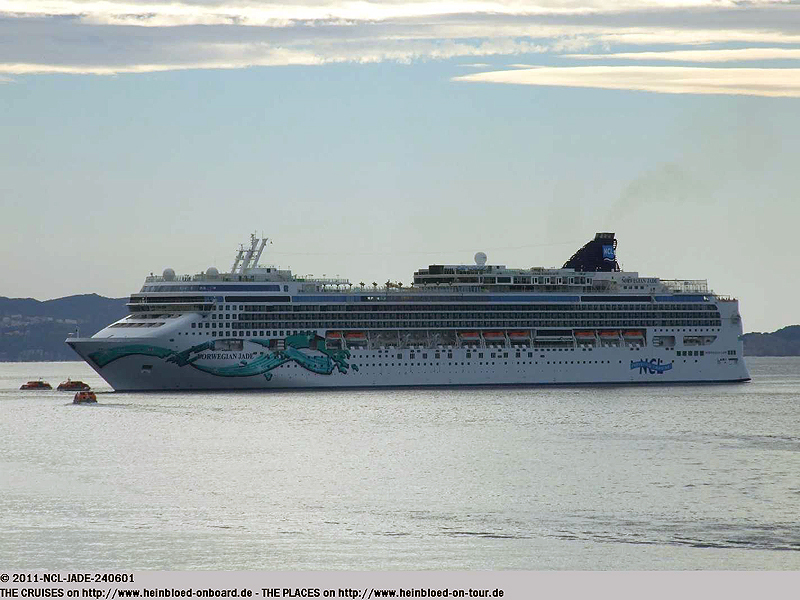 And of course we made also pictures of my NORWEGIAN JADE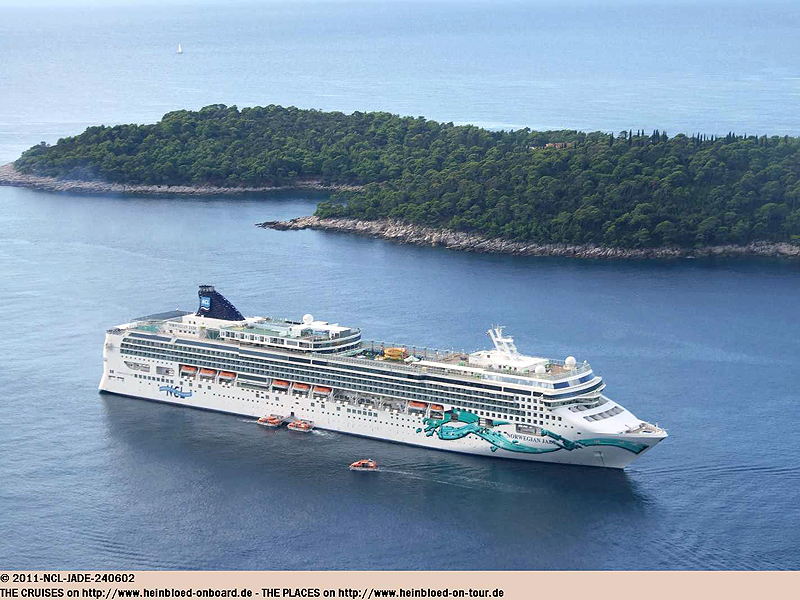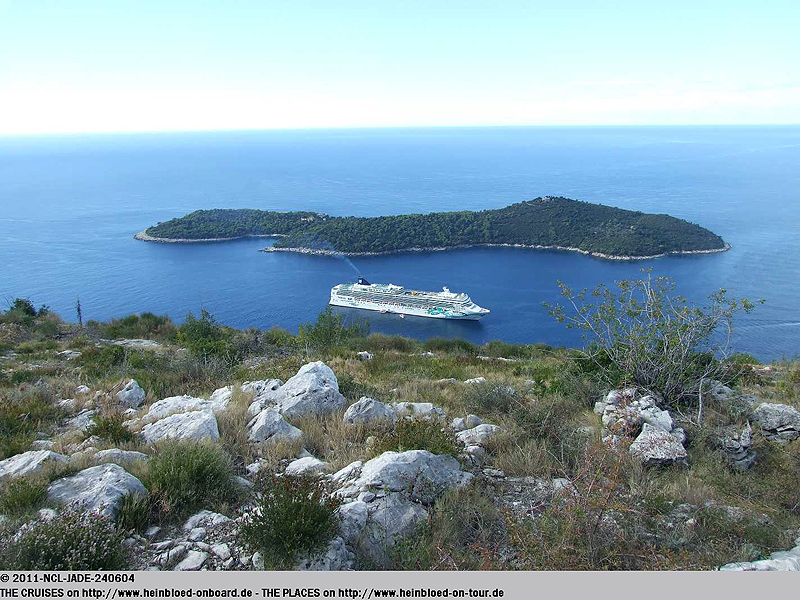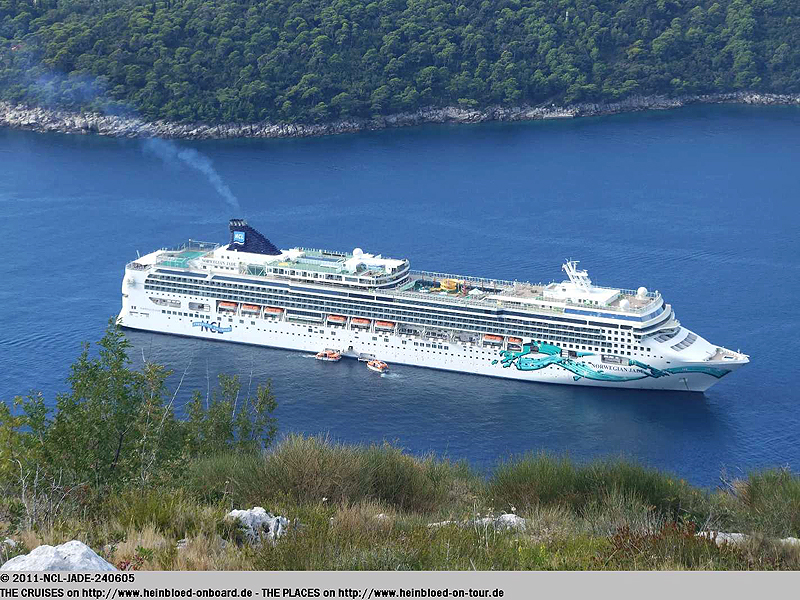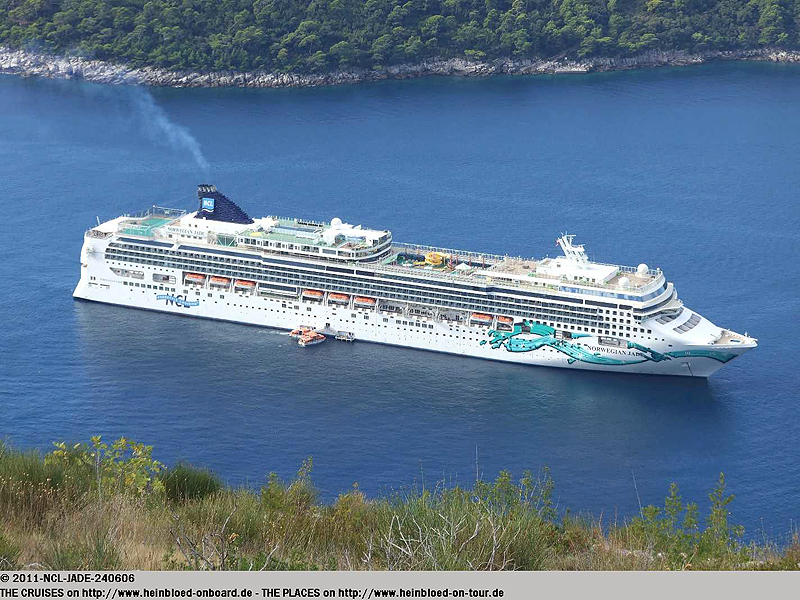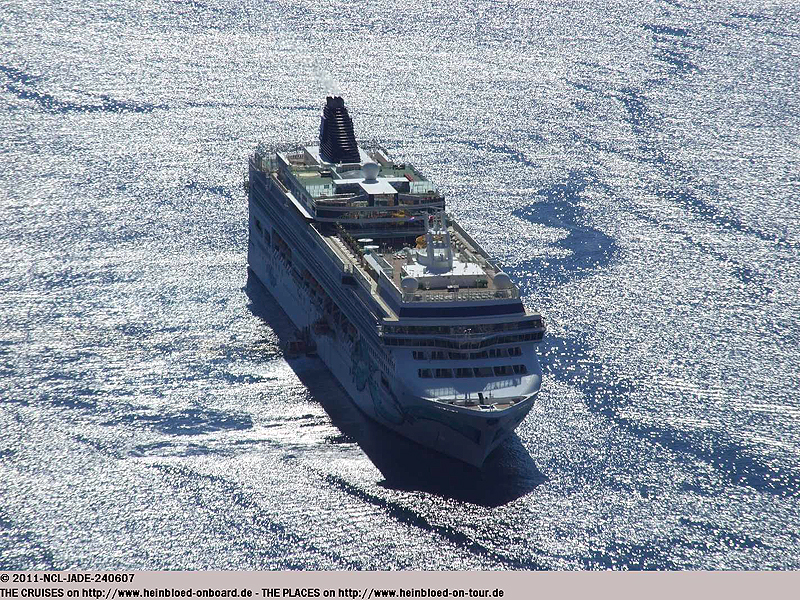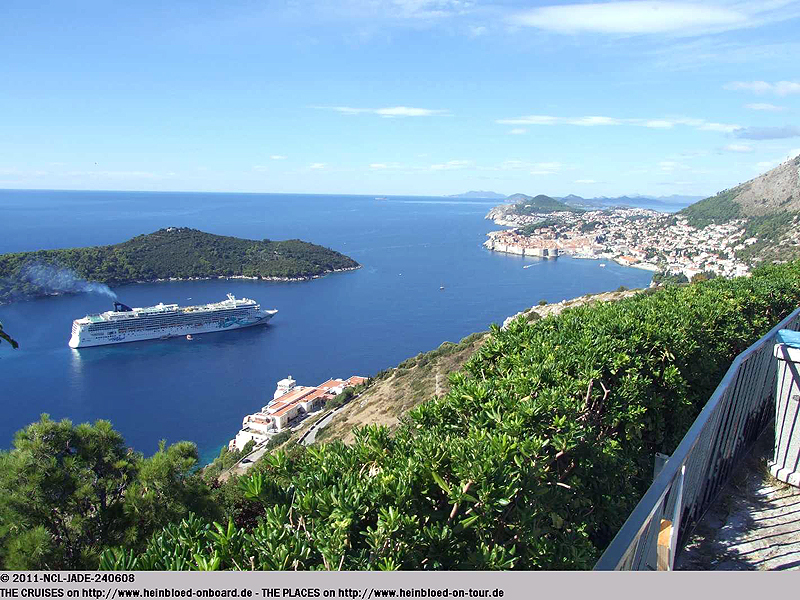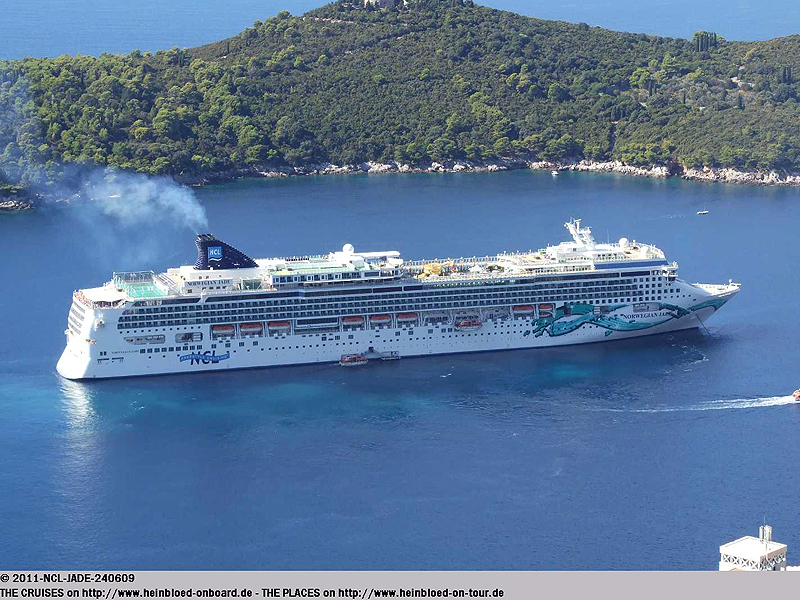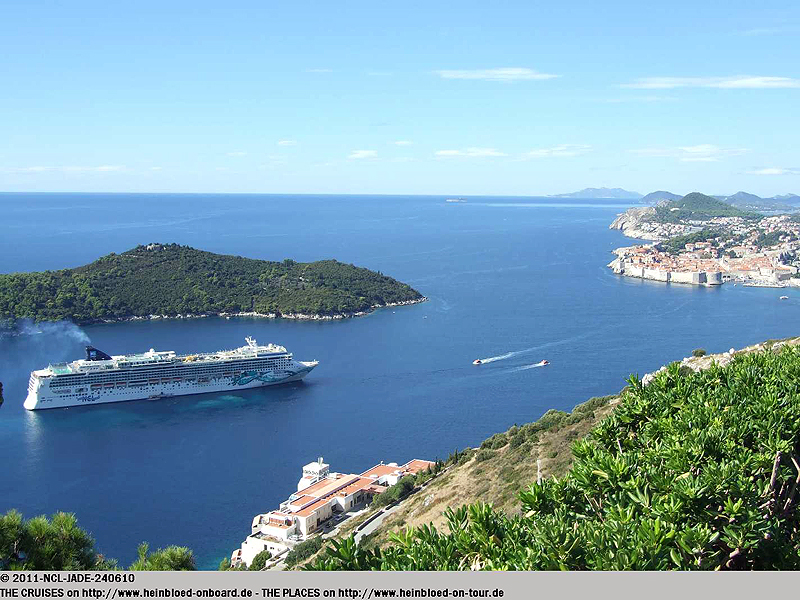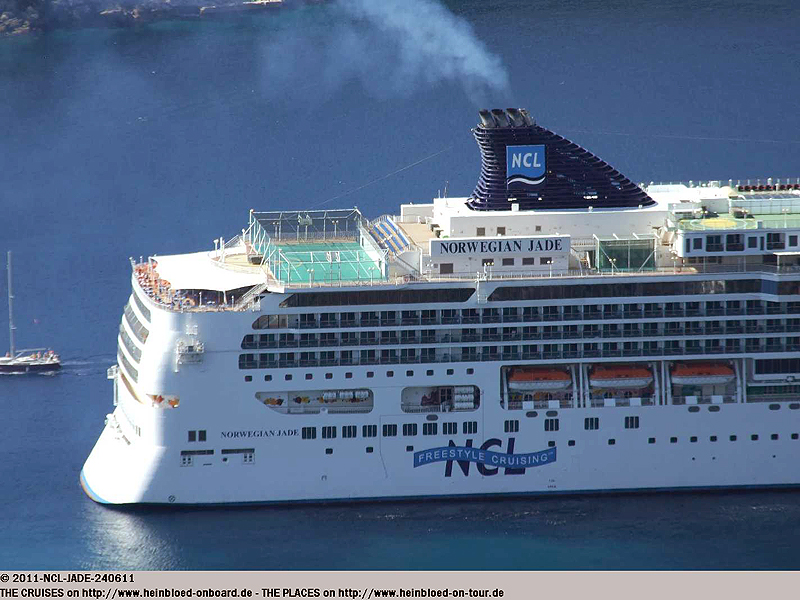 Phantastic.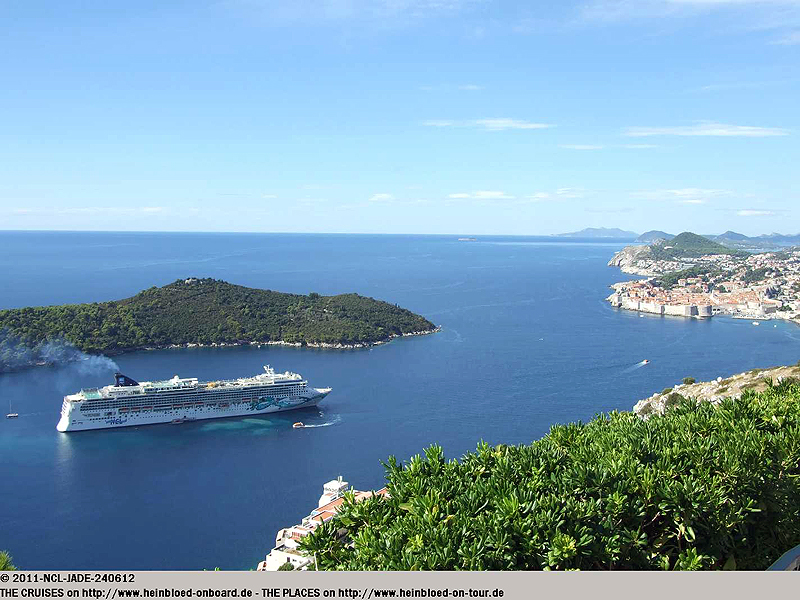 Fantastisch.
Da es ziemlich warm war, beschließen wir zum Schiff zurückzufahren, um die warmen Jacken loszuwerden und eine Kleinigkeit zu essen. Mit Erstaunen stelle ich fest, dass das Grand Pacific-Restaurant geschlossen ist. Wird bei NCL das Angebot zurückgefahren???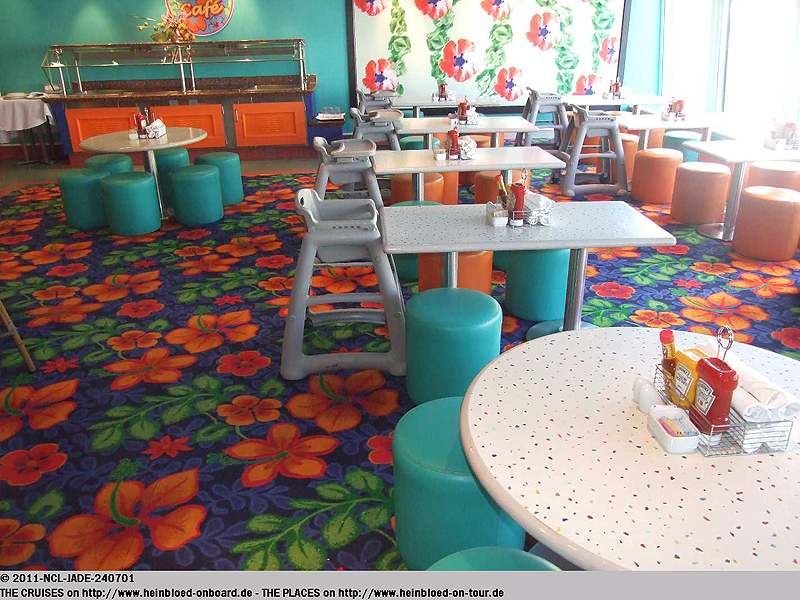 As it was quite warm we decided to return to the ship to leave there our jackes and to have a quick lunch. I was surprised to find out that the Grand Pacific-Restaurant was closed. Did they reduce their offer with NCL???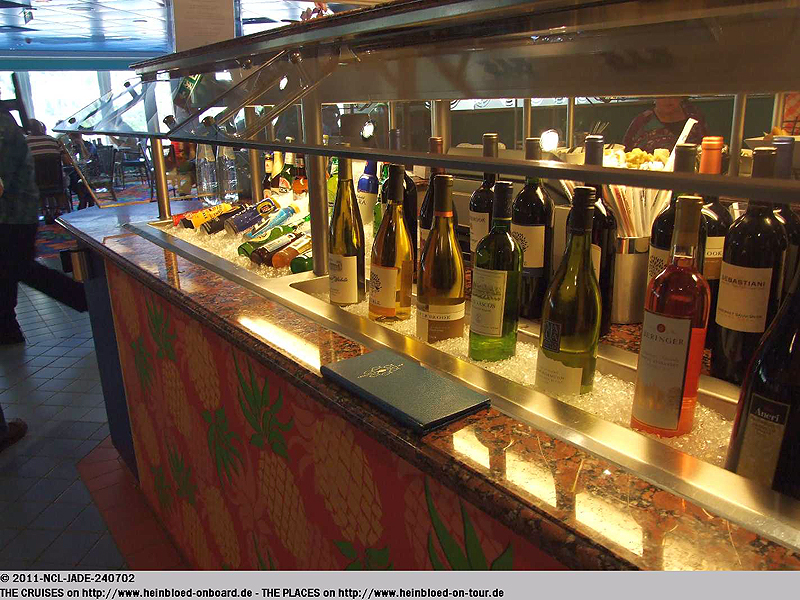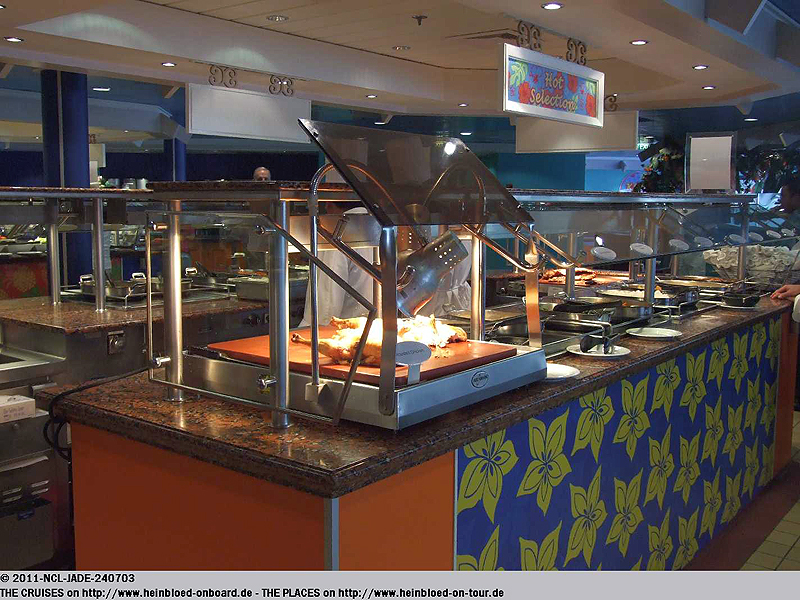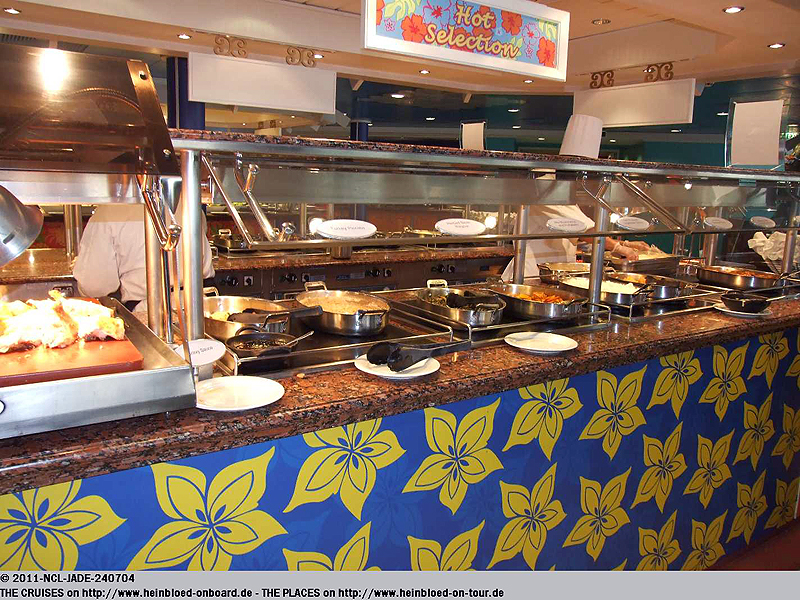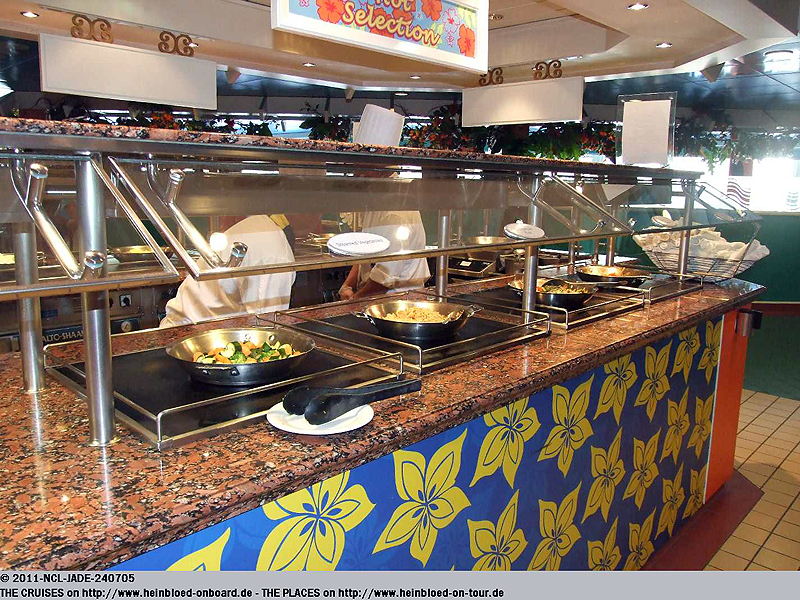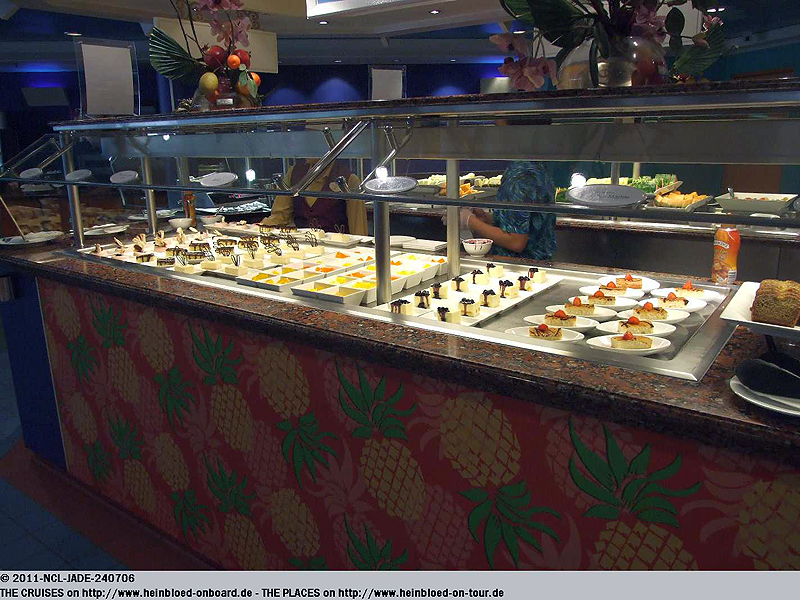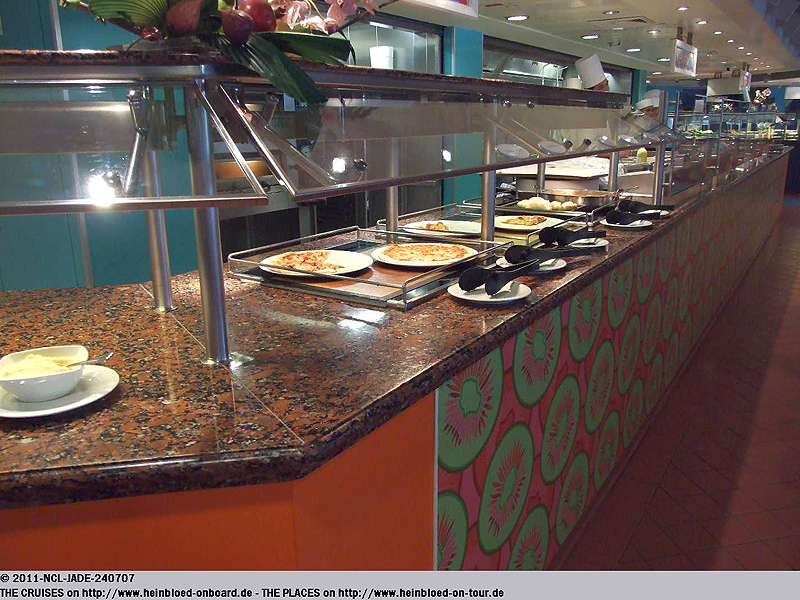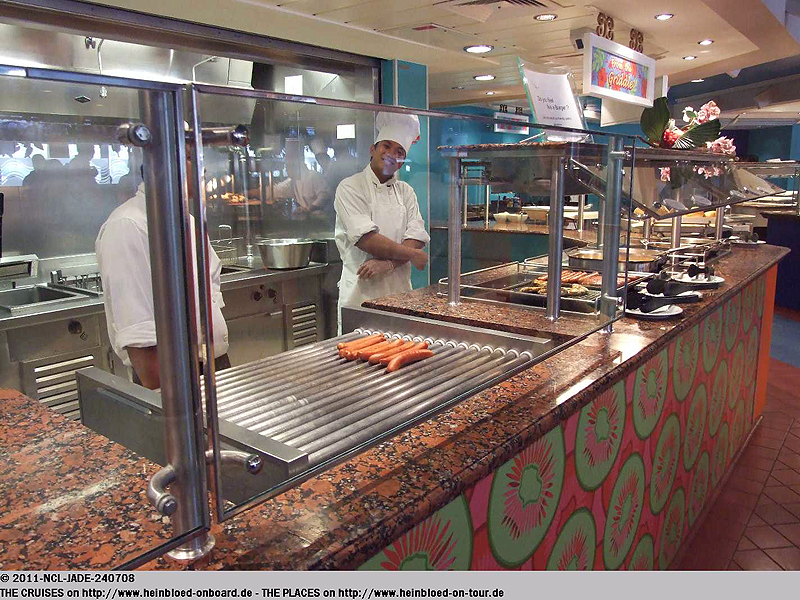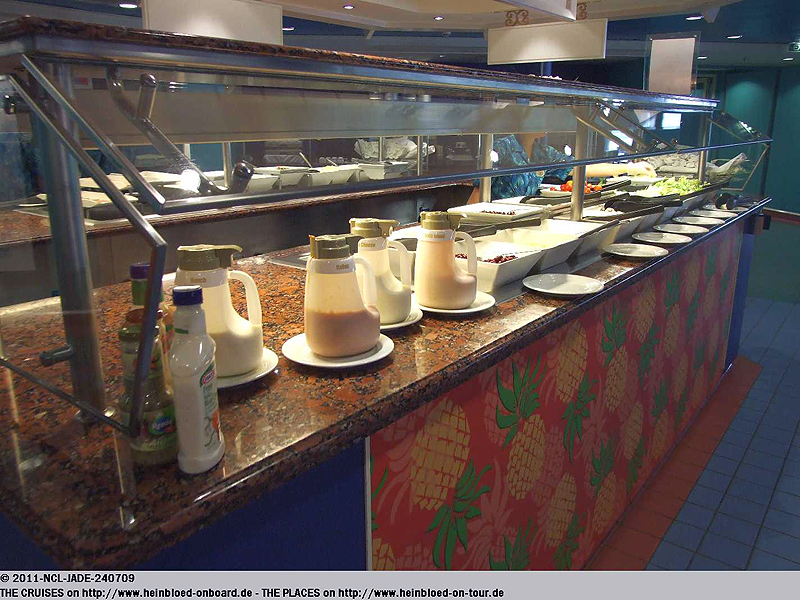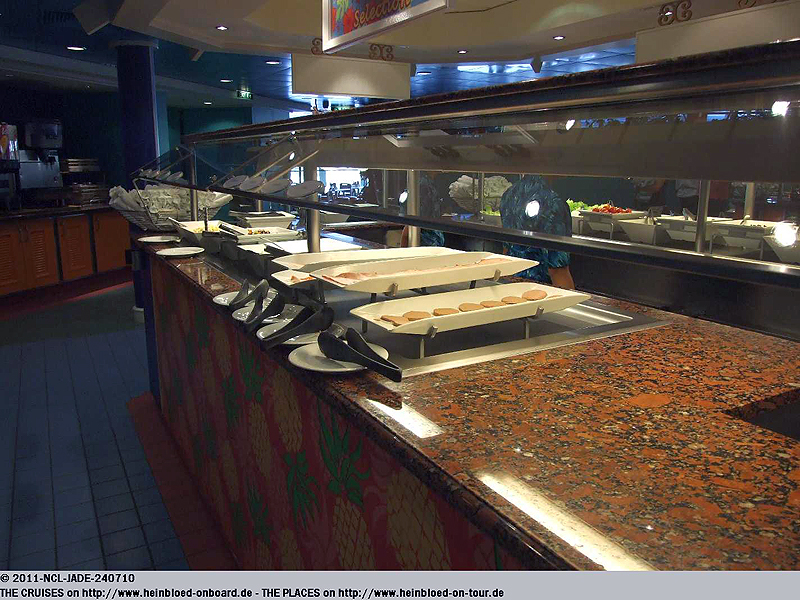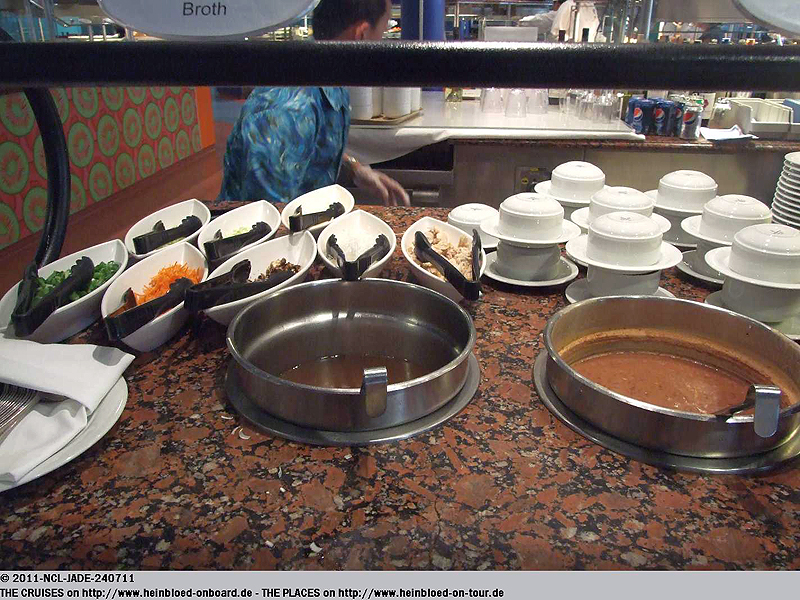 None must die on hunger. One of the persons who will assure that you get enough is Ronnie whom we knew from a previous sailing on NORWEGIAN JADE.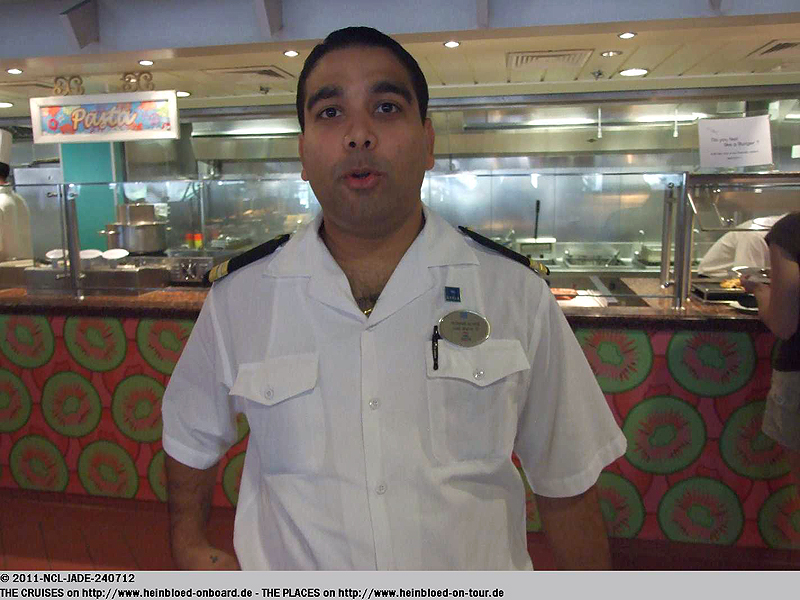 Verhungern muss trotzdem keiner. Dafür sorgt unter anderen Ronnie, den wir von einer früheren Fahrt auf der NORWEGIAN JADE her kennen.
Und auch Michele erkennt uns wieder und winkt uns zur Begrüßung zu. Ebenfalls NORWEGIAN JADE.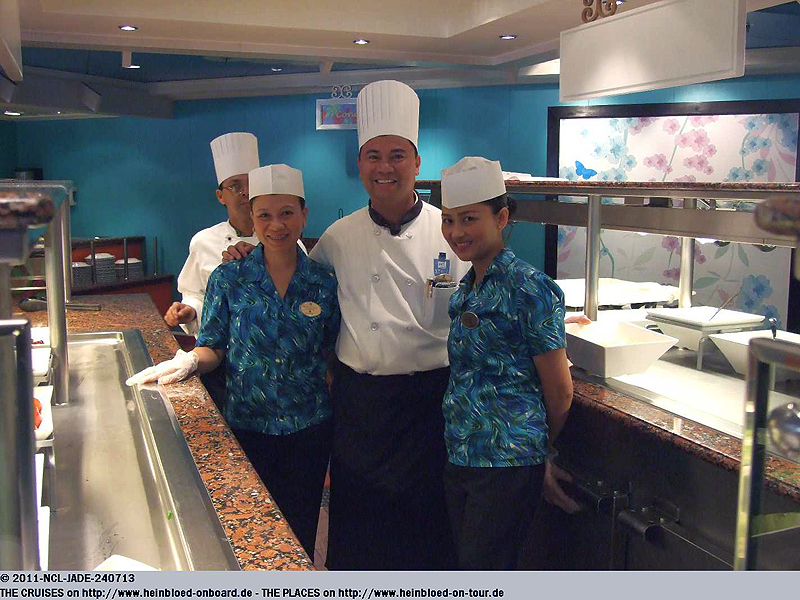 And also Michele remembered us and waved us for a greeting. Again NORWEGIAN JADE.

I preferred Indian food... The curry was good. When I asked for some extra corriander it was no problem at all. But you need to ask.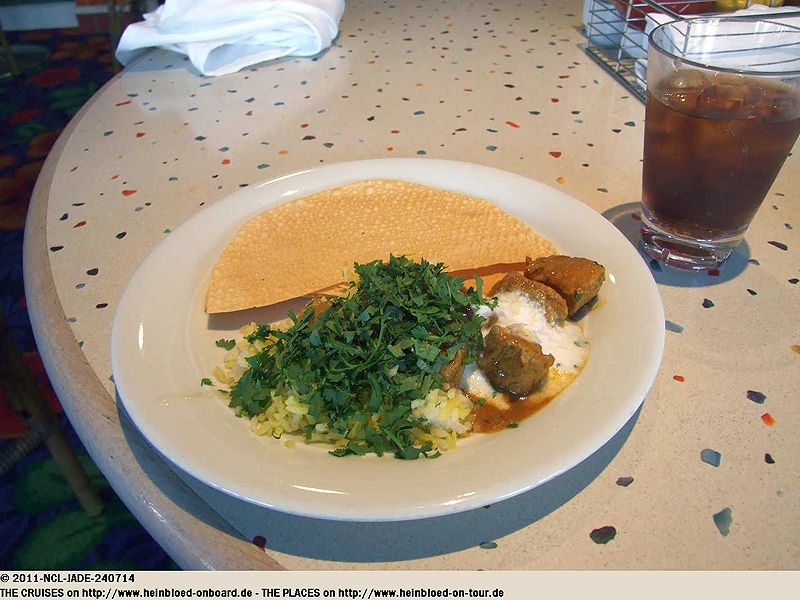 Ich ziehe indisches Essen vor... Das Curry war richtig gut. Als ich frage, ob ich etwas Korriander extra haben kann: wie man sieht kein Problem. Nur fragen muss man.
Die Klimaanlage stellt ein Problem dar. Weil es ziemlich leer ist, wirkt es im Moment sehr kühl und zugig. Schade, dass es keine Sensoren gibt, die hier noch das feiner einstellen können.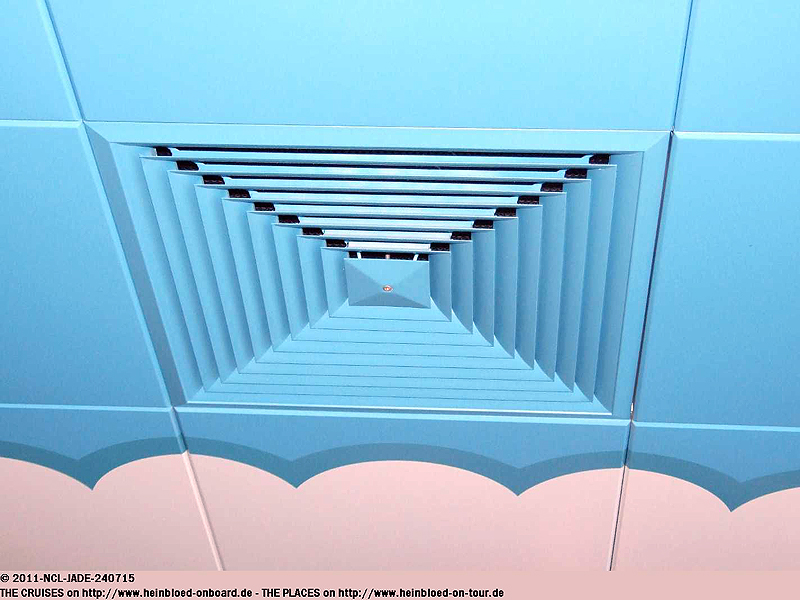 Only the air condition occured a problem. Because it was not very busy it was somehow cool and chilly. I was missing a better detector to control more precisely the air-condition.