Scroll down for English explanations - alternates with German explanations.

Weiter ging es zum Weingut
Bordon
.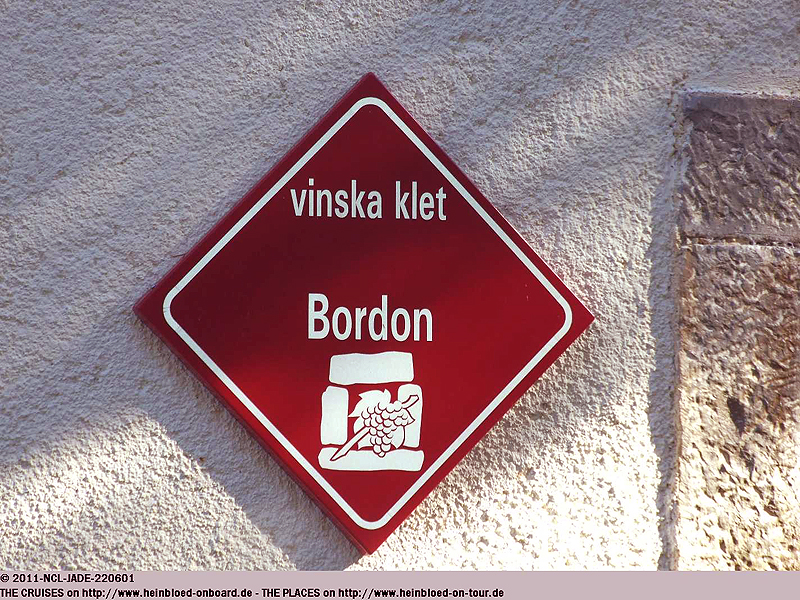 We continued for the Wineries of Bordon.

It was a small family enterprise that also offer holiday accomodations too.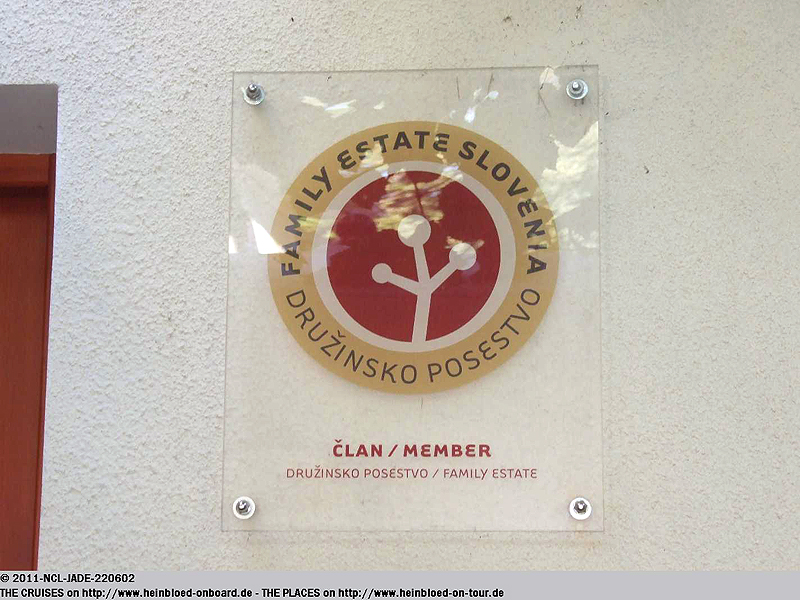 Es handelt sich hierbei um ein kleines Familienunternehmen, das nebenbei auch Ferienwohnungen anbietet.
Überall liefen Katzen herum.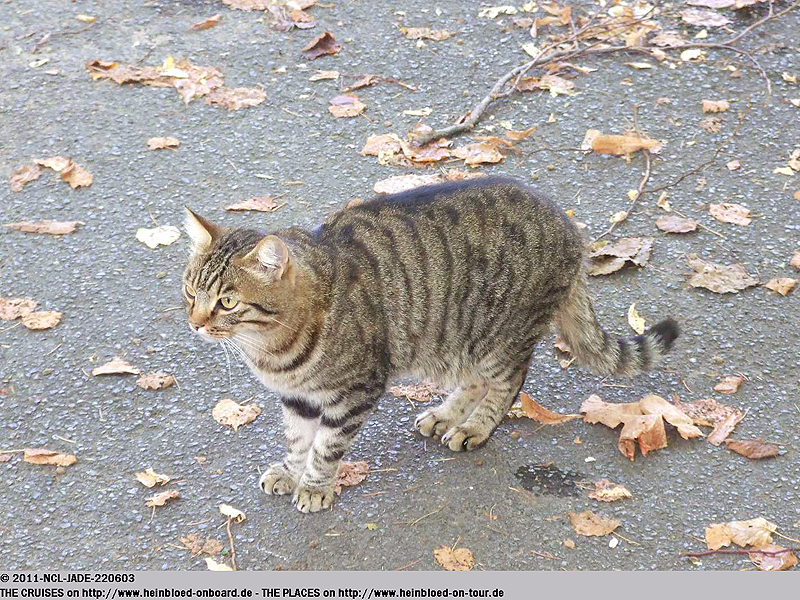 Everywhere you can find cats.

Bruno's sister and niece would like it here very much.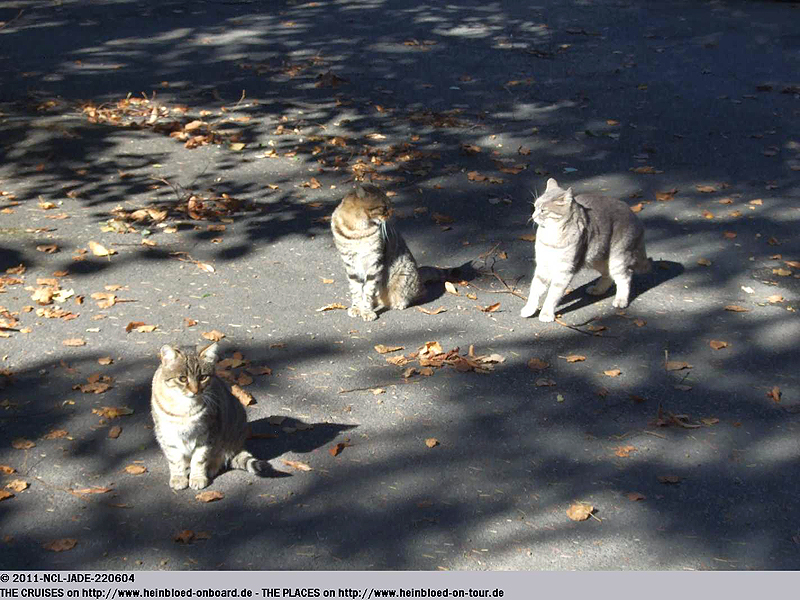 Brunos Schwester und Nichte würde es hier sehr gut gefallen.
Da wir noch ein paar Minuten warten sollen, gehen wir zum Flüsschen Rizana.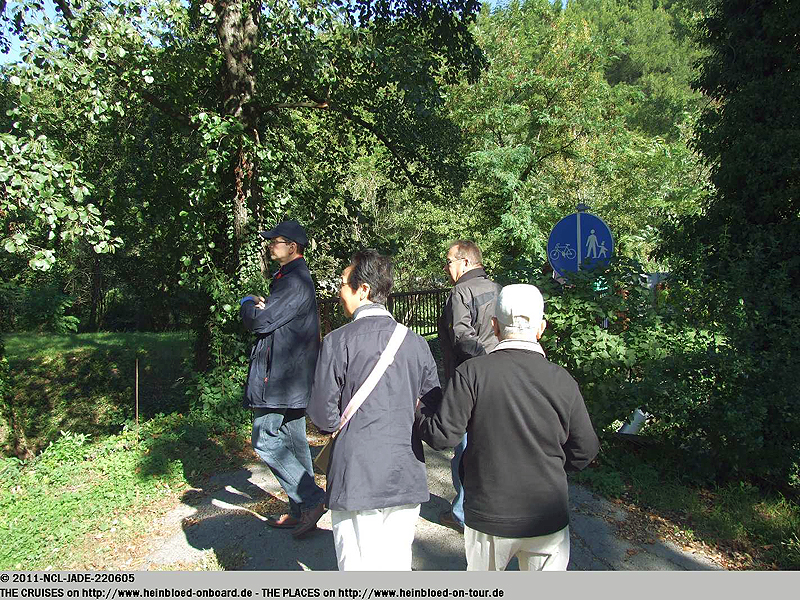 As we had to wait for another few minutes we went to the river Rizana.

It was good to have a little sunshine on your skin and to listen the flowing river.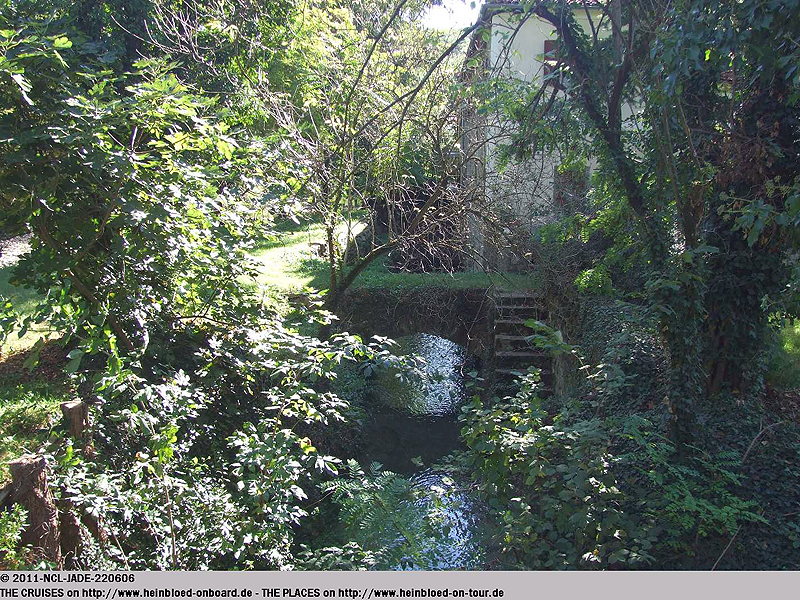 Es tut gut ein wenig Sonne und nur das Fließen des Wassers im Flüsschen Rizana zu genießen.
Kristallklar.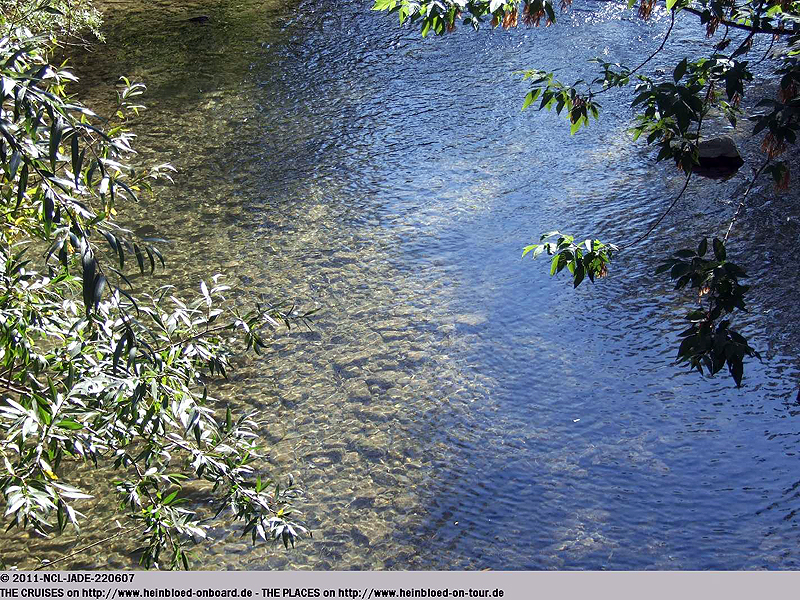 Crystal clear.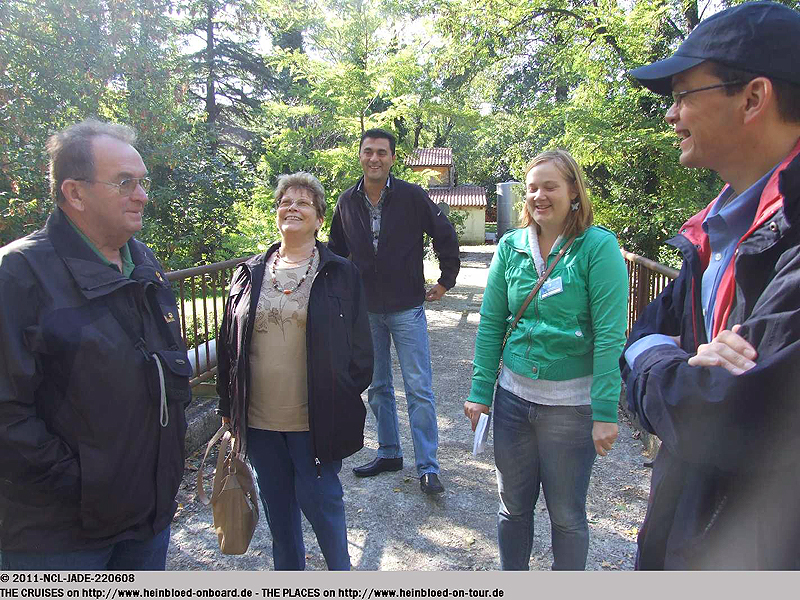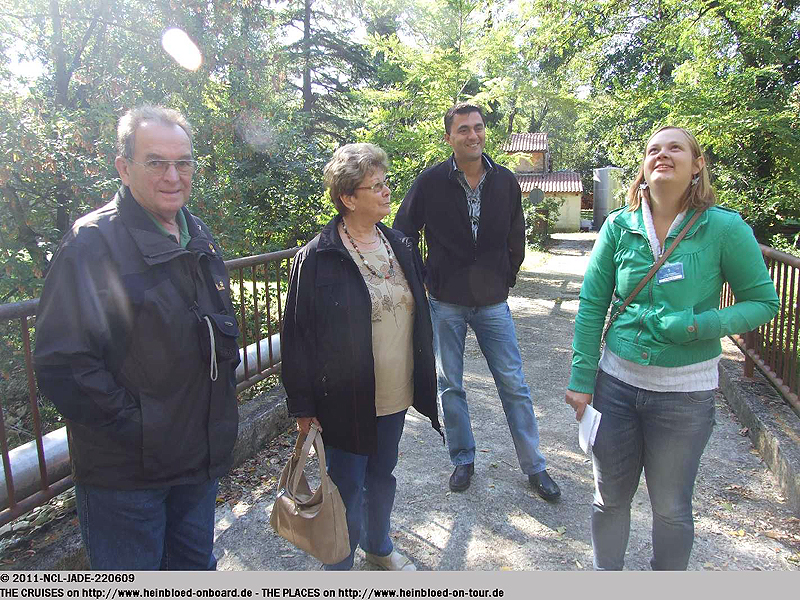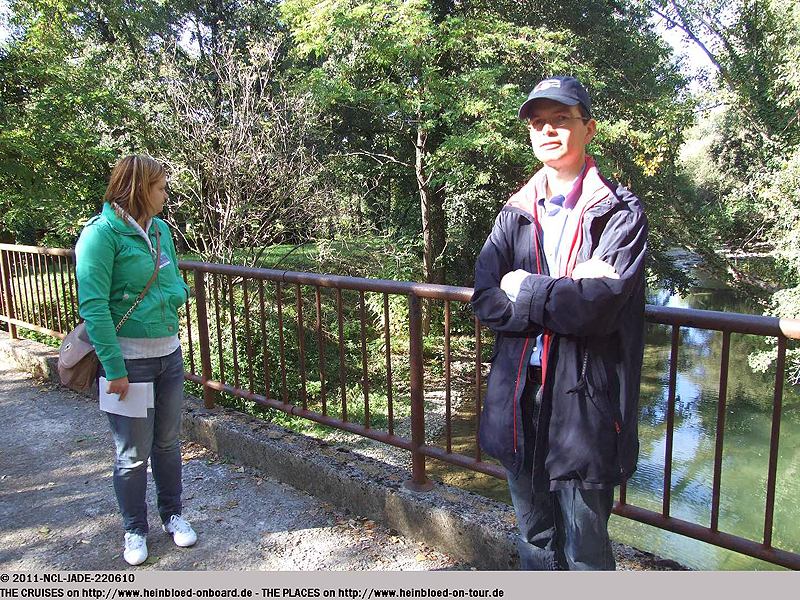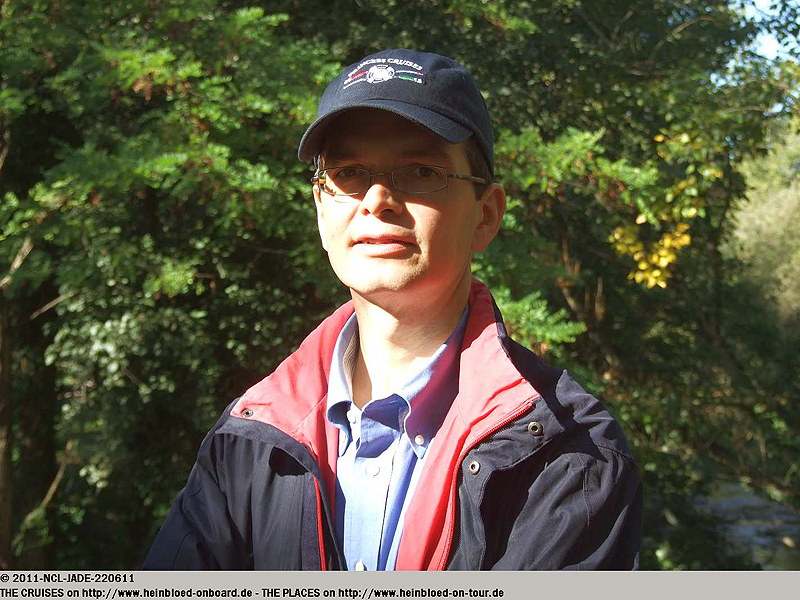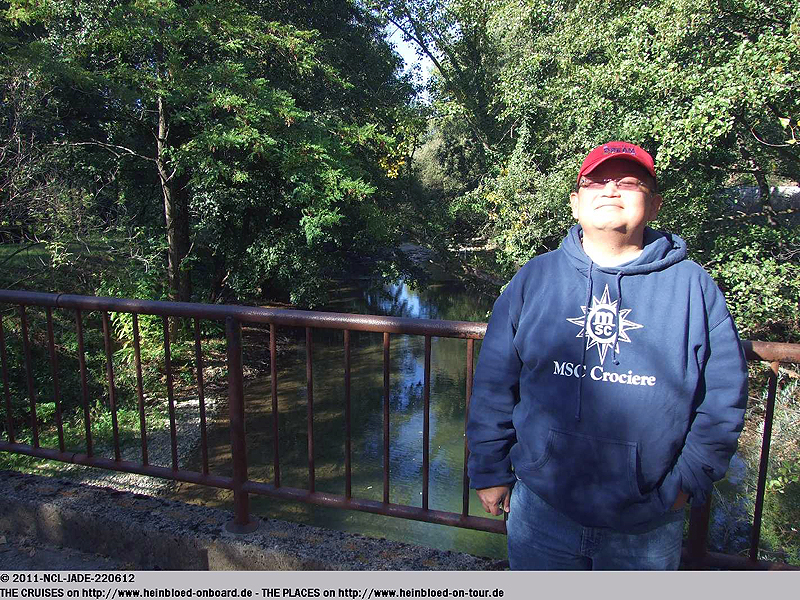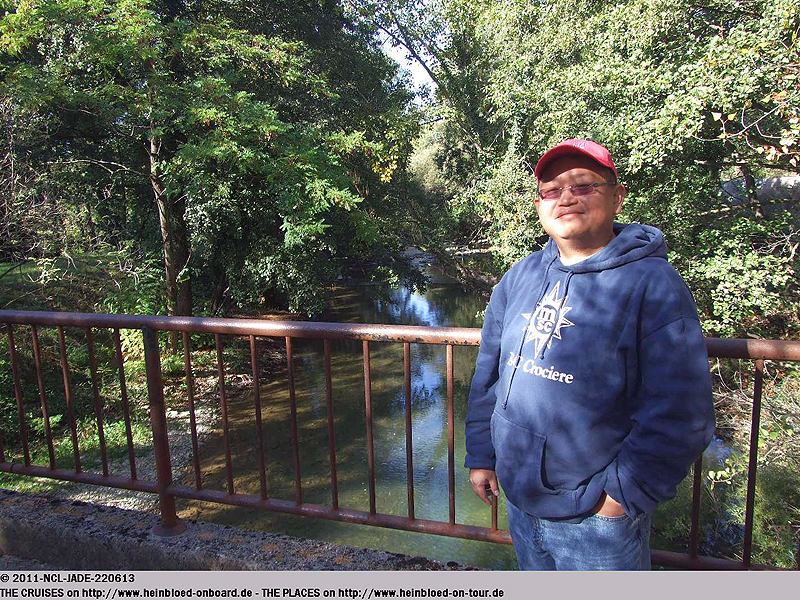 Few minutes later Mrs Bordon came to welcome us.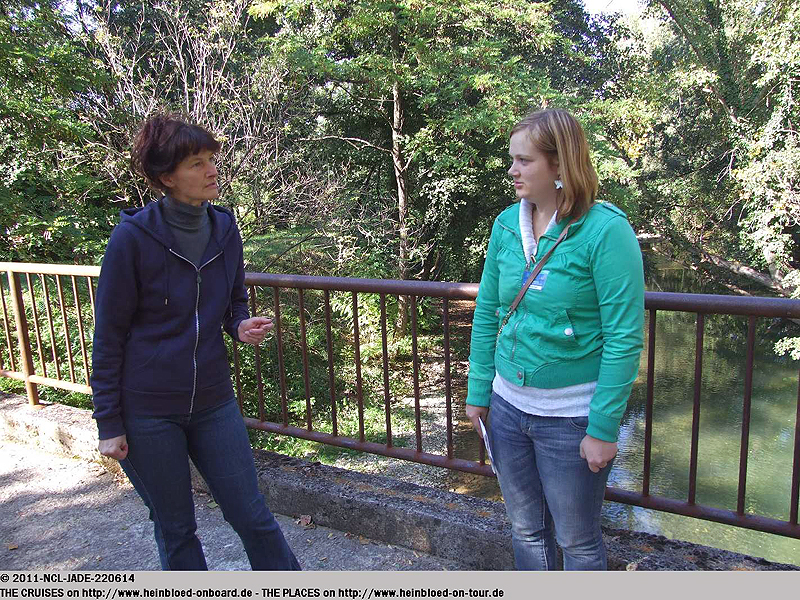 Nach wenigen Minuten kommt Frau Bordon, um uns zu begrüßen.
Sie gibt es uns in einer Mischung aus Deutsch und Englisch Erläuterungen zum Weingut.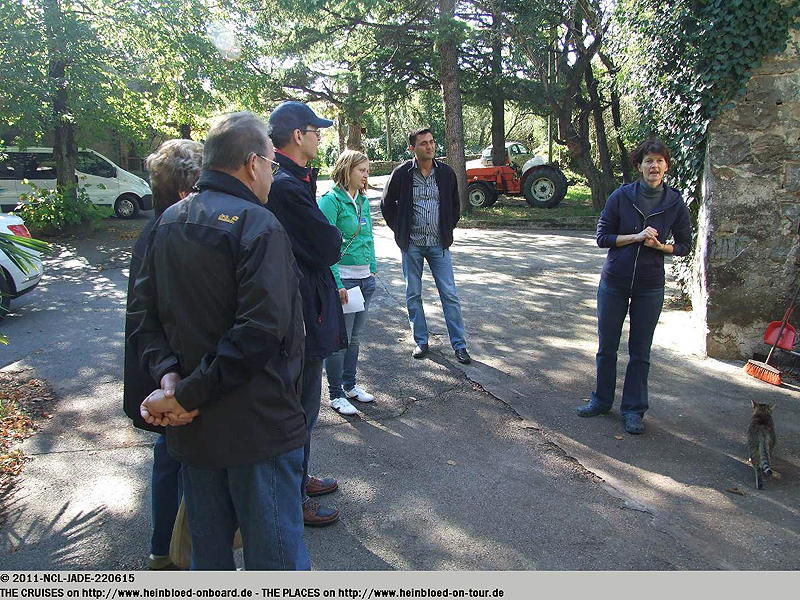 With a mixture of German and English we got many explanations to the vinyard.

Then she took us to the cellars.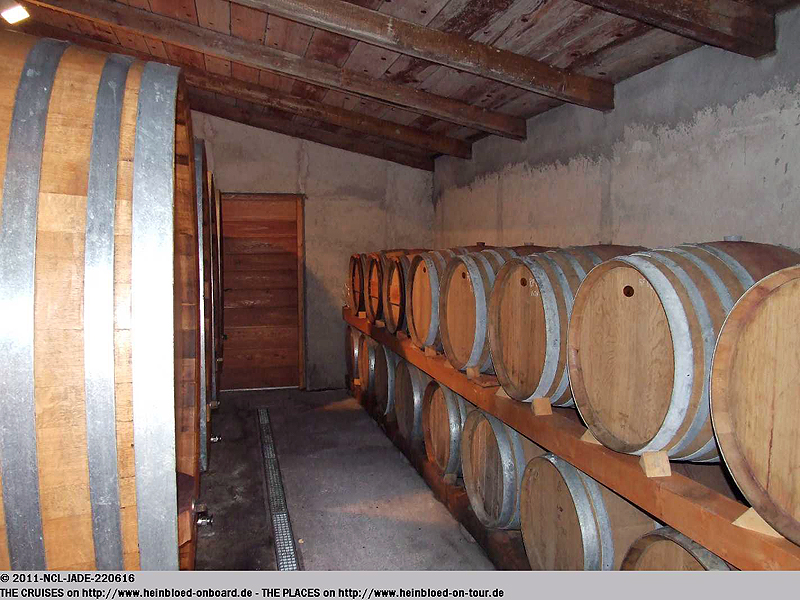 Dann führt sie uns in den Winzerkeller.
Und erläutert die Arbeitsschritte.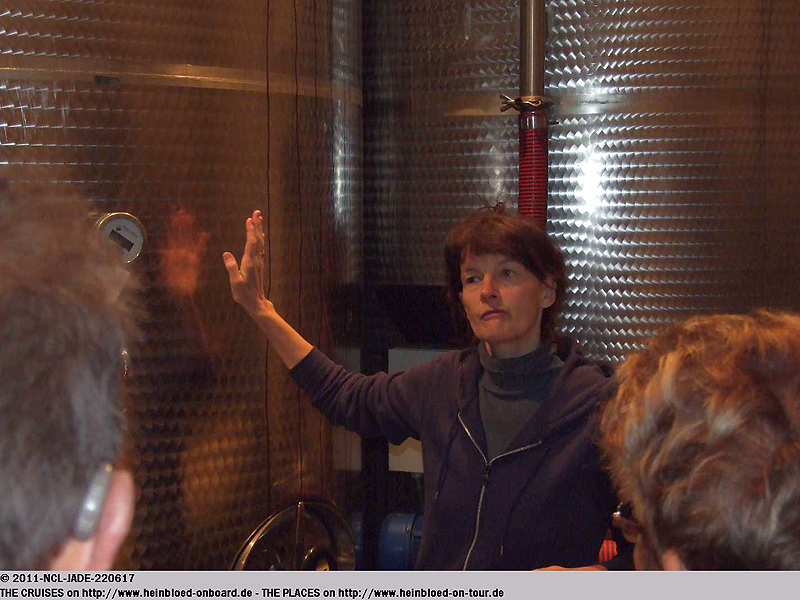 And explained the steps of wine production.

As we are living ourselves in a wine area it was not too much new to us but just a nice entry.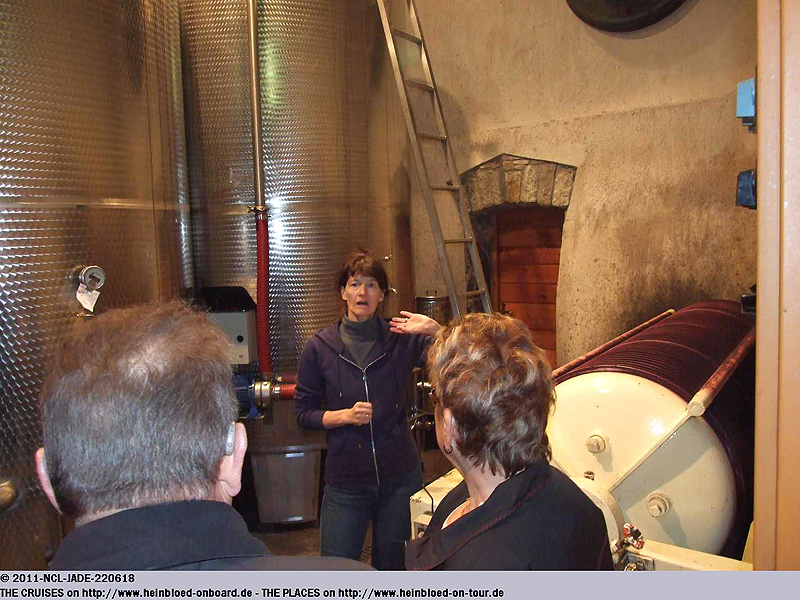 Da wir selbst ja in einem Weinanbaugebiet leben, ist das sicherlich nichts neues, aber ein netter Einstieg.
Bei dem Gebäude handelt es sich um eine alte Mühle.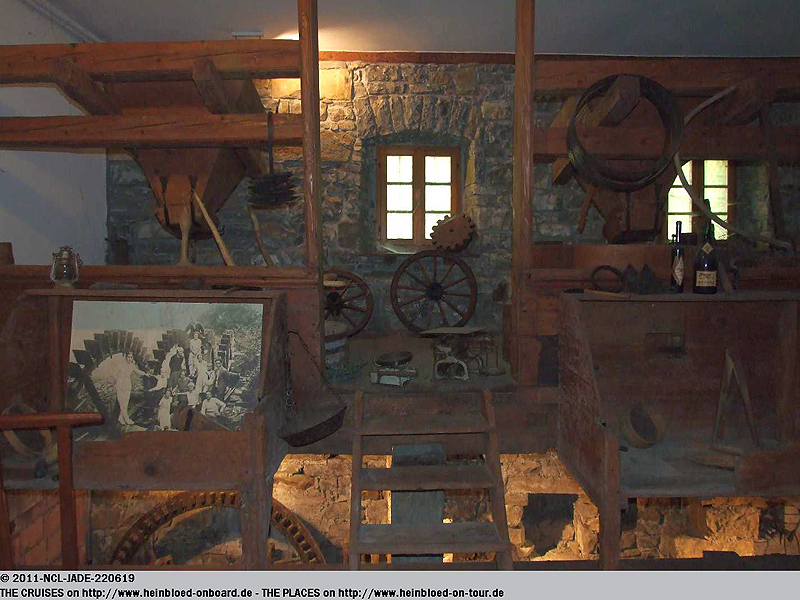 The building was part of a former mill.

So you can still find some left-overs from this era.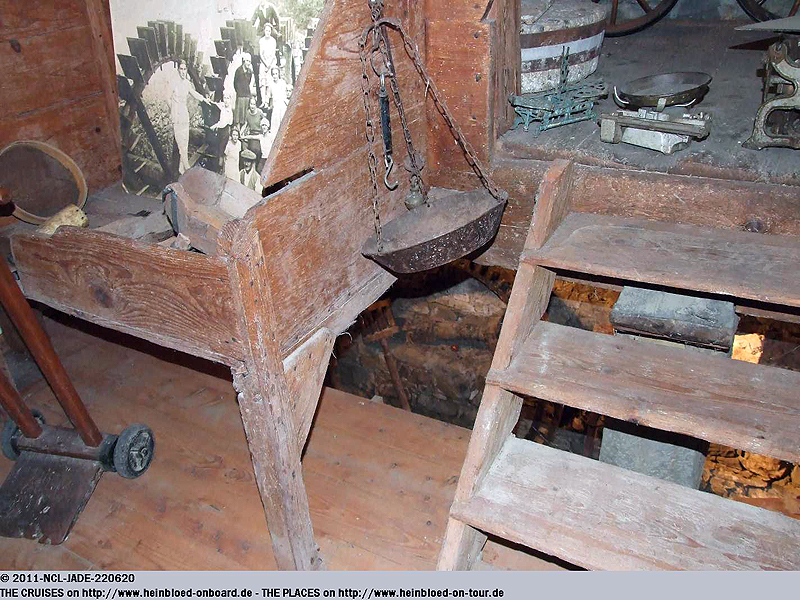 So kann man noch ein paar Überbleibsel der Zeit sehen.
An der Theke werden uns die Weine vorgestellt. Zwei der drei Weine, die wir probieren dürfen, sucht Frau Bordon aus und einen dürfen wir aussuchen.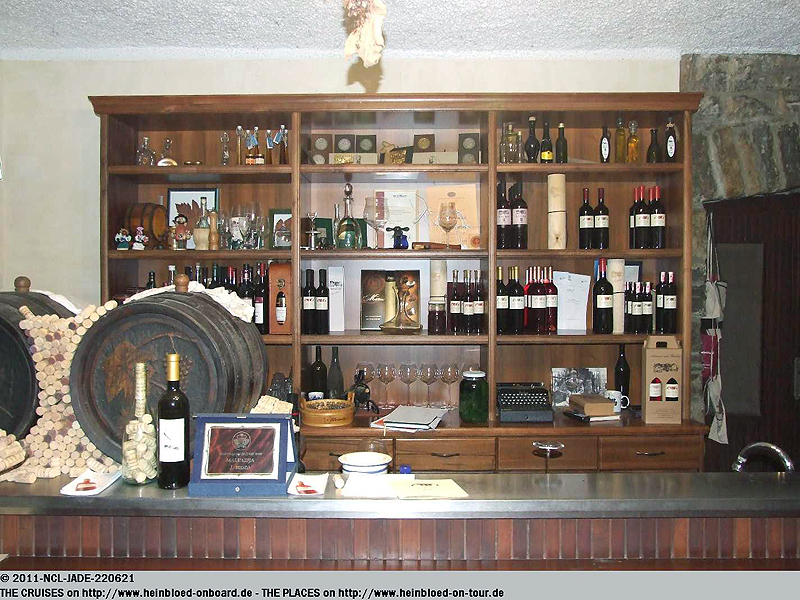 Now we were taken to the tasting cellar.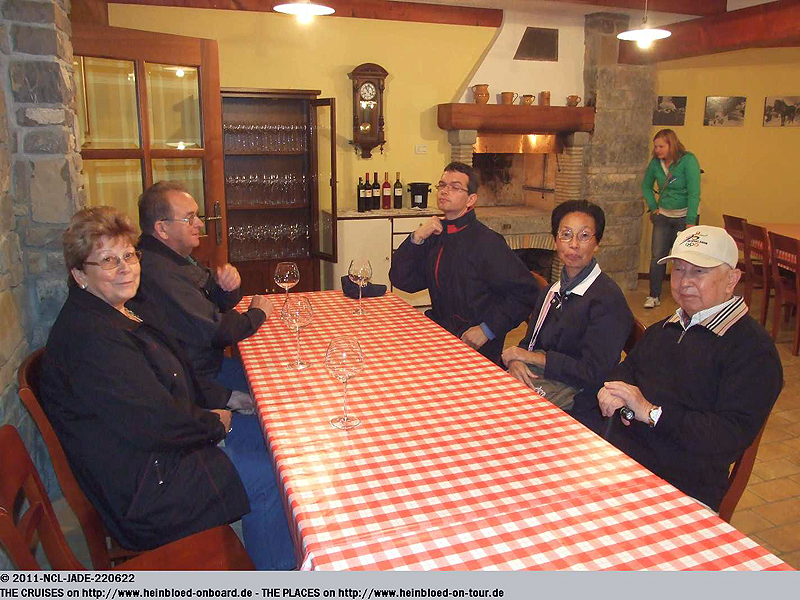 Hier werden wir zum Verköstigungskeller gebracht.
Da meine Eltern keinen Wein trinken, bekommen sie selbstgemachten Traubensaft.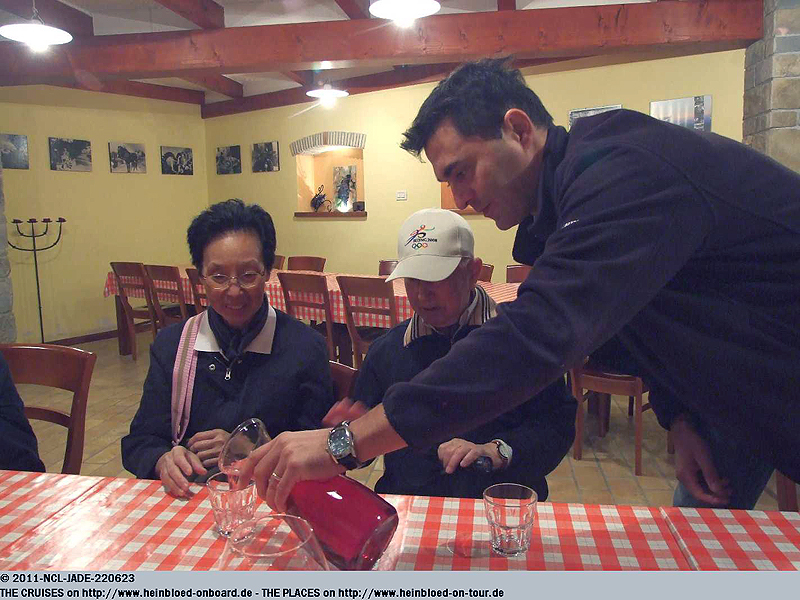 As my parents do not drink any wine they got self-made grape juice.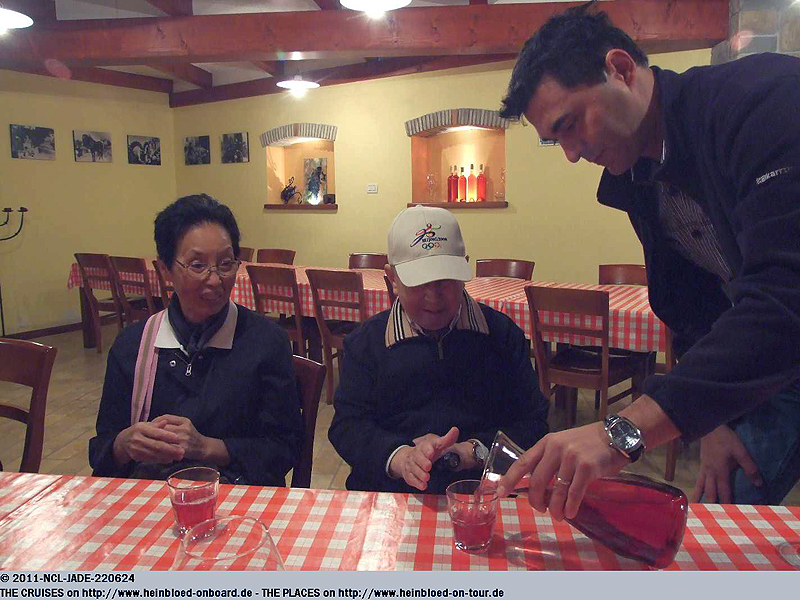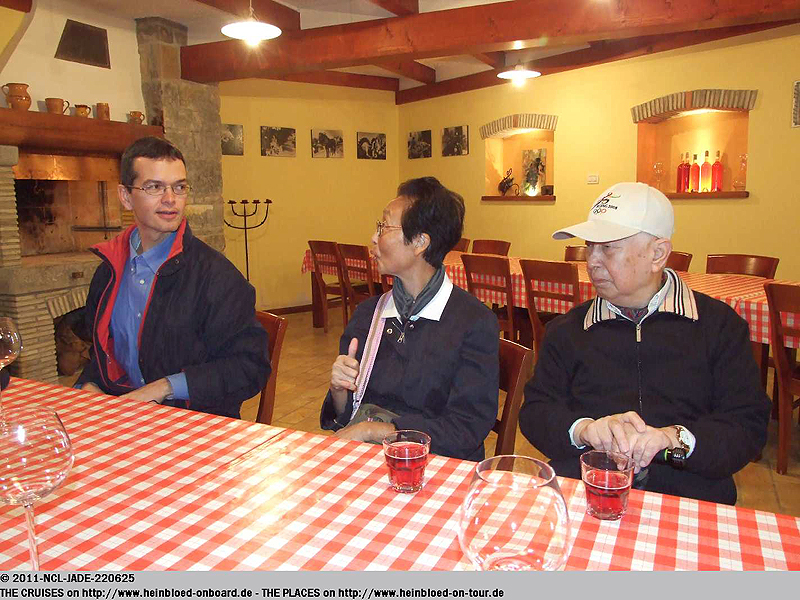 It was served in beautiful glasses.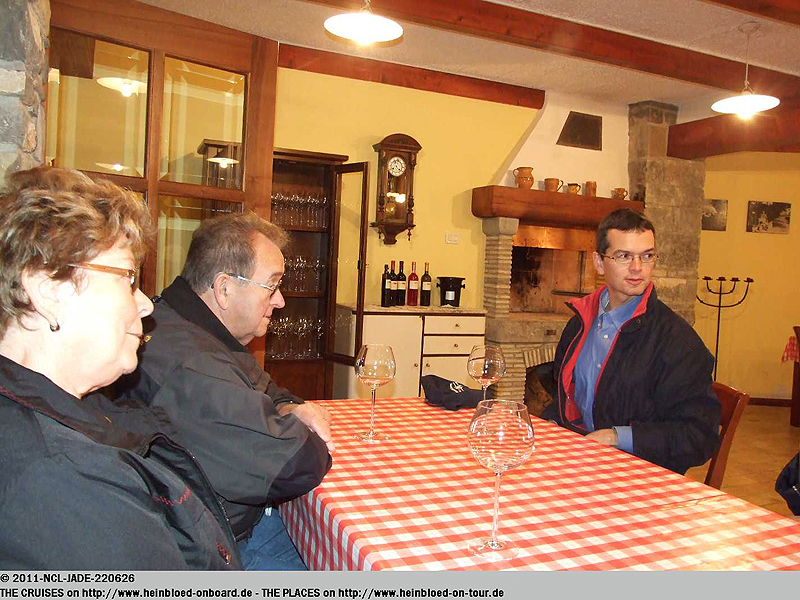 Es wird in sehr schönen Gläsern serviert.
Zunächst kommen aber selbst eingelegte Oliven.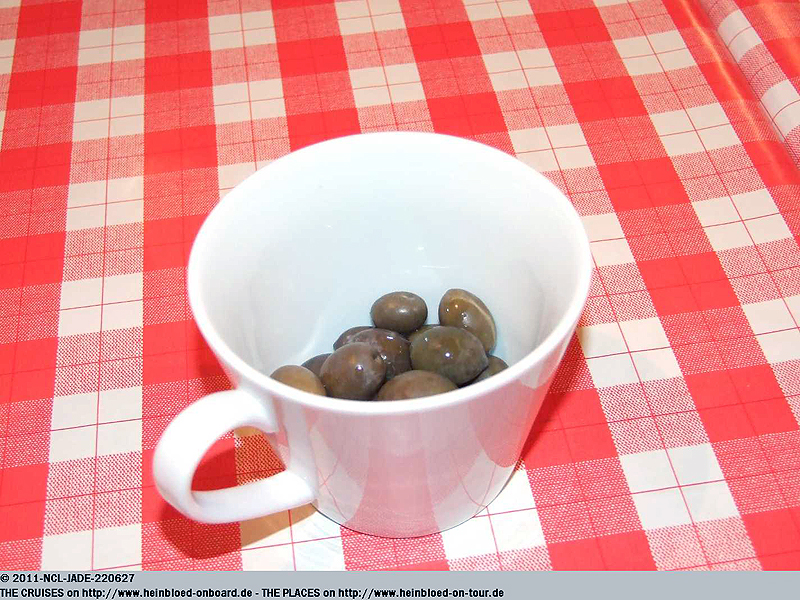 At the beginning we got self-marinated olives.

Then warm bread and olive oil from their own press followed.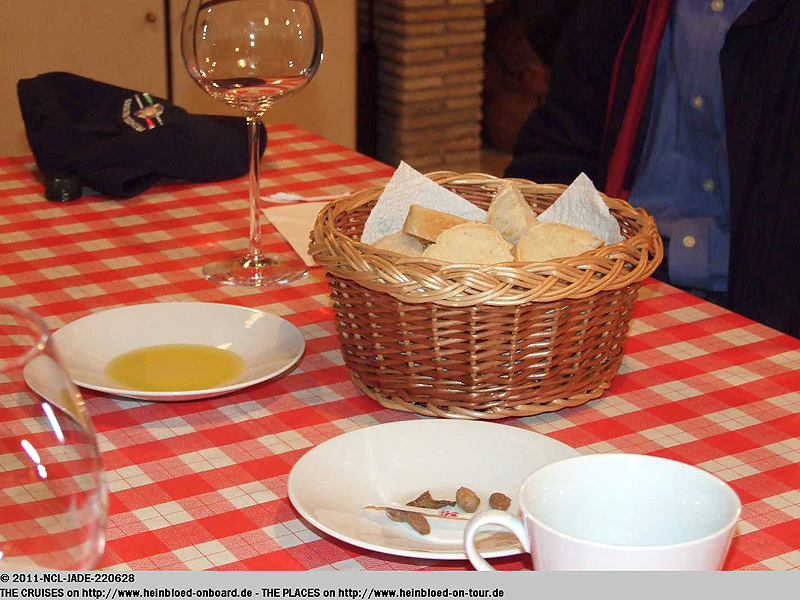 Dann noch warmes Brot und Olivenöl aus eigener Pressung.
Sowie Käse.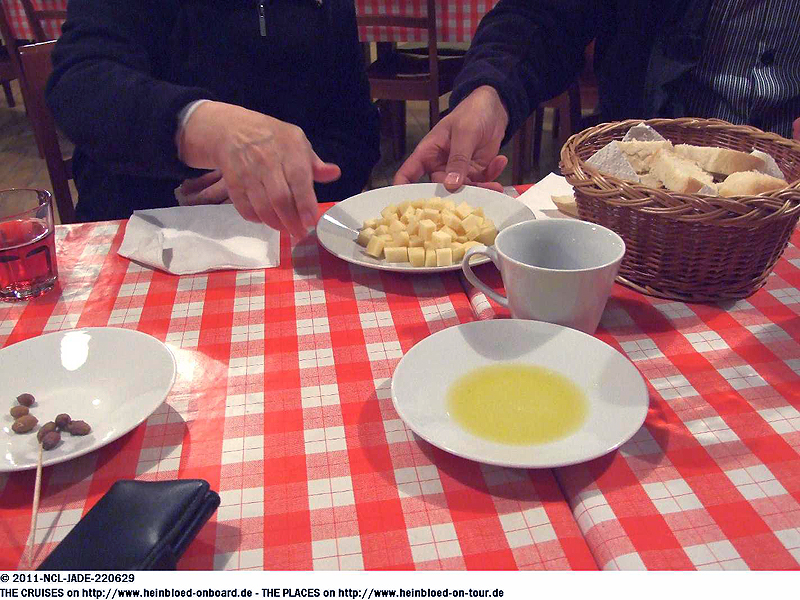 And some cheese.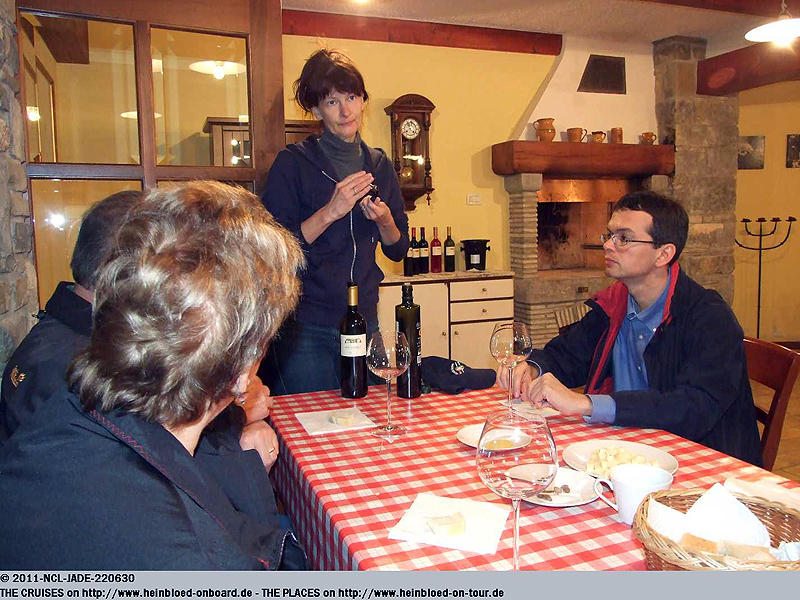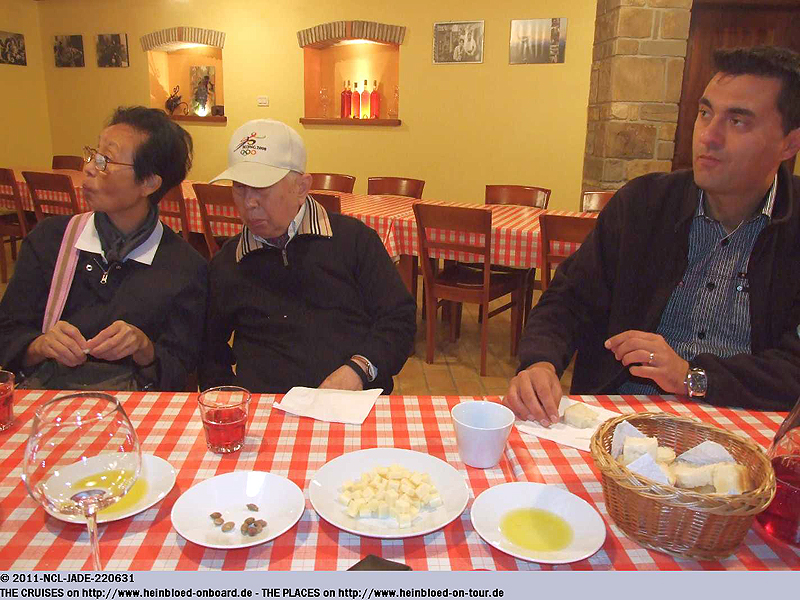 We tasted three different wines. The good was compared to Izmir: as it was not a sponsored event but paid by us there was no obligation to buy. There was absolutely no pressure to buy like we experienced in Turkey.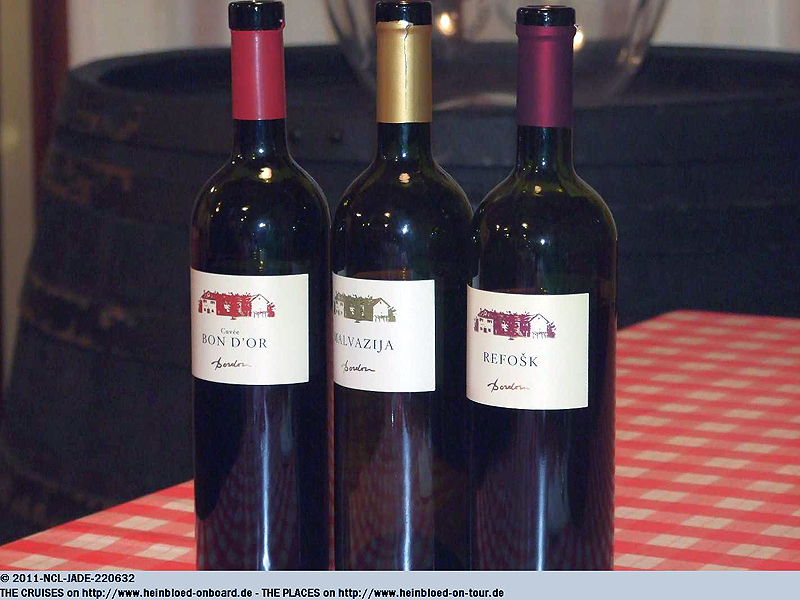 Wir probieren drei Weine. Das gute im Gegensatz damals zu Izmir: da es sich nicht um eine gesponsorte Veranstaltung handelte, sondern von uns bezahlt war, gibt es keine Verpflichtung zum Kauf. Und es wurde kein Druck ausgeübt, wie in der Türkei.
Das Olivenöl war richtig klasse.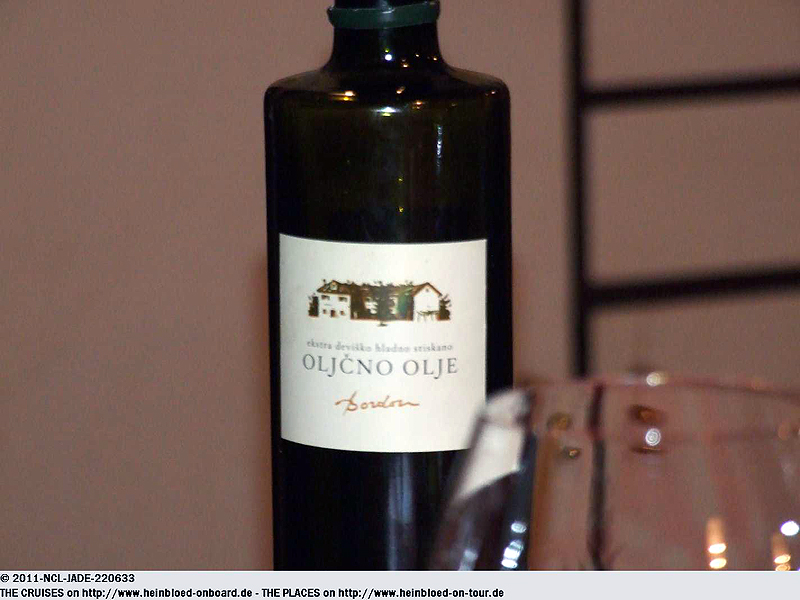 The Olive Oil was really delicious.

So we bought three small bottles home. Bruno's Mother did the same. We must say a very nice event in a very nice venue which we liked very much.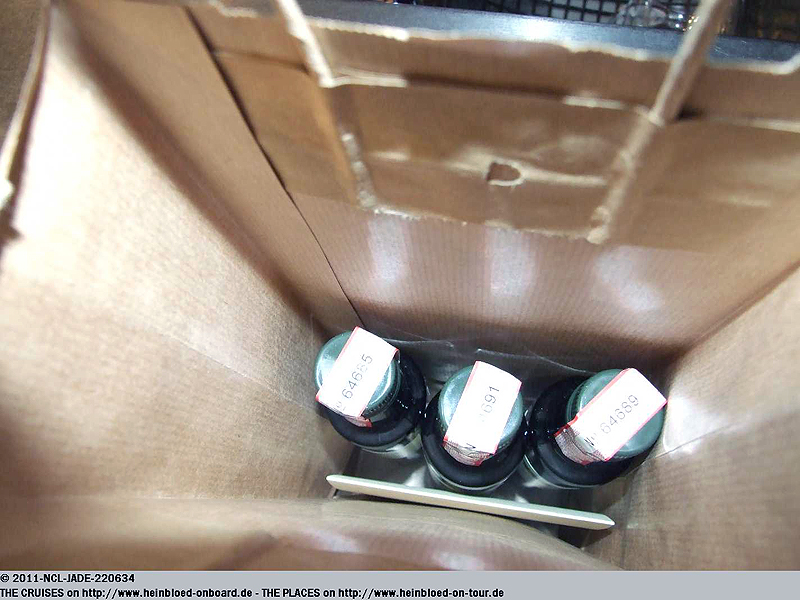 Davon nehmen wir auch drei kleine Flaschen nach Hause. Brunos Mutter greift auch gerne zu. Alles in allem war es eine schöne Veranstaltung, die uns gut gefallen hat.
Was mir auch neu war: es gibt in Slowenien italienische und ungarische Minderheiten. In diesen Gebieten ist alles zweisprachig.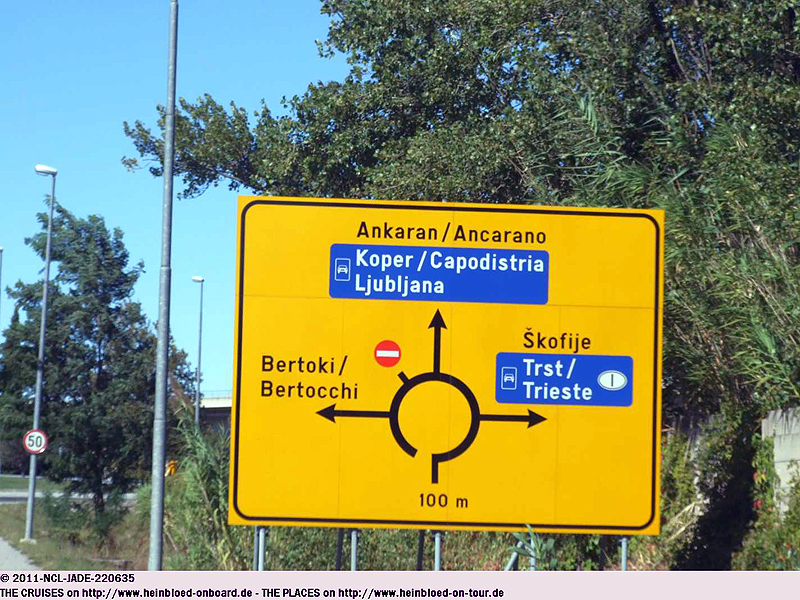 It was new to me: in Slovenia there are an Italian and a Hungarian minority. In these areas everything is bilingual.

We urgently need a battery. So we were lucky to find an open shopping mall on Sunday.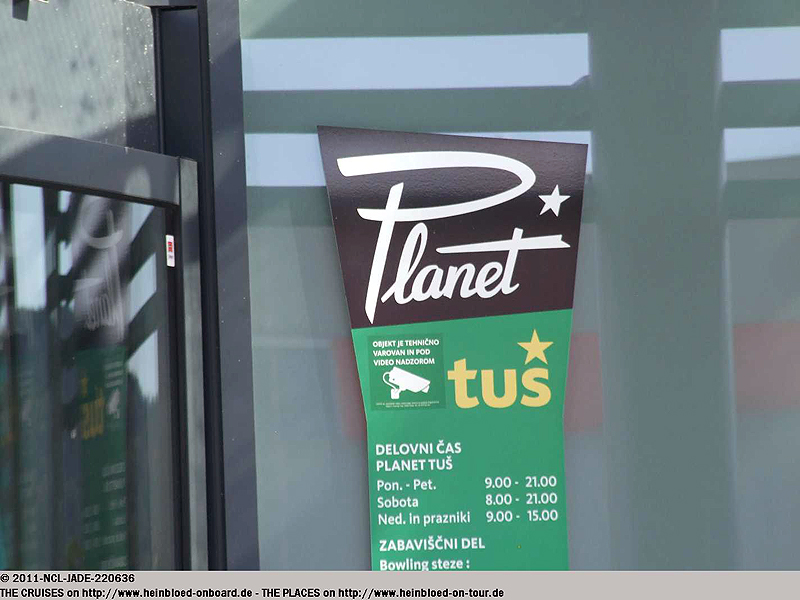 Wir benötigen eine Batterie. Zum Glück ist das Einkaufszentrum auch sonntags geöffnet.
Wie bei uns.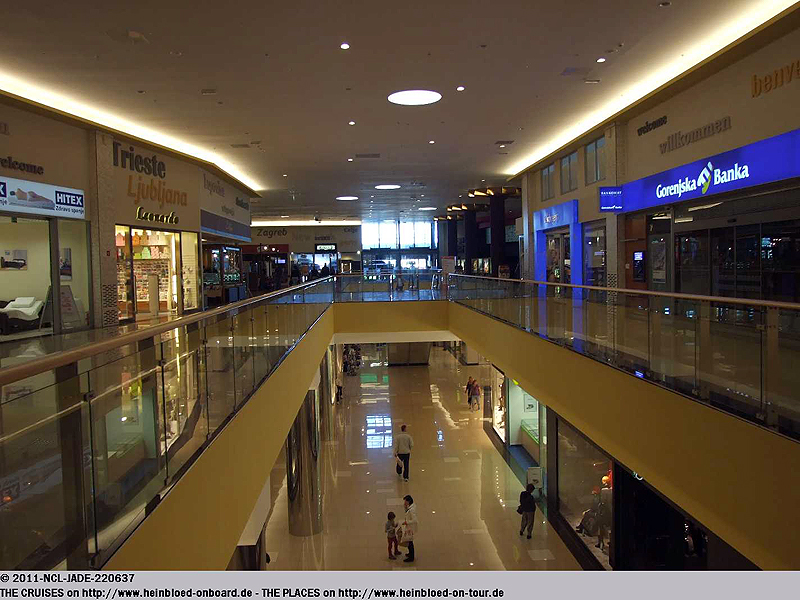 Like with us.

Ervin took us back throught the old town to show us where we could walk around.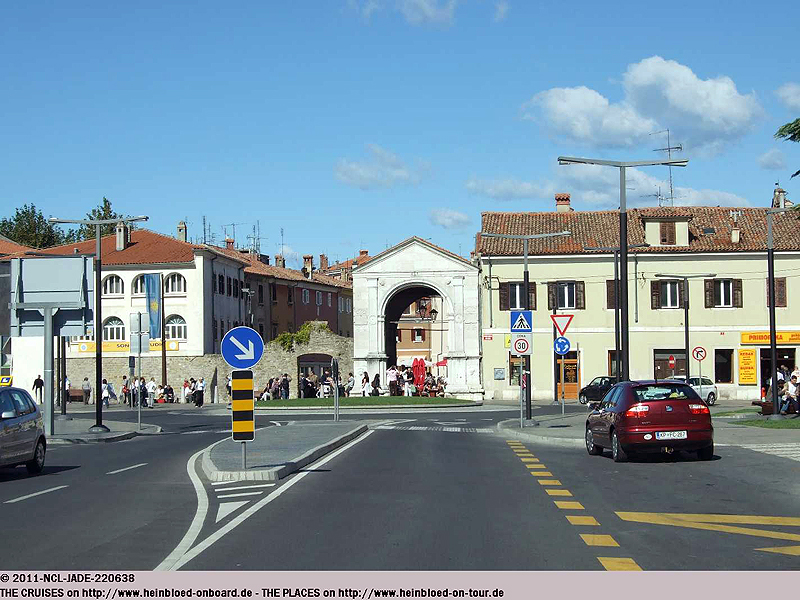 Ervin fährt durch die Stadt zurück, so dass wir noch sehen, wohin wir noch laufen können.
Palmen. Hier hätte ich nicht damit gerechnet.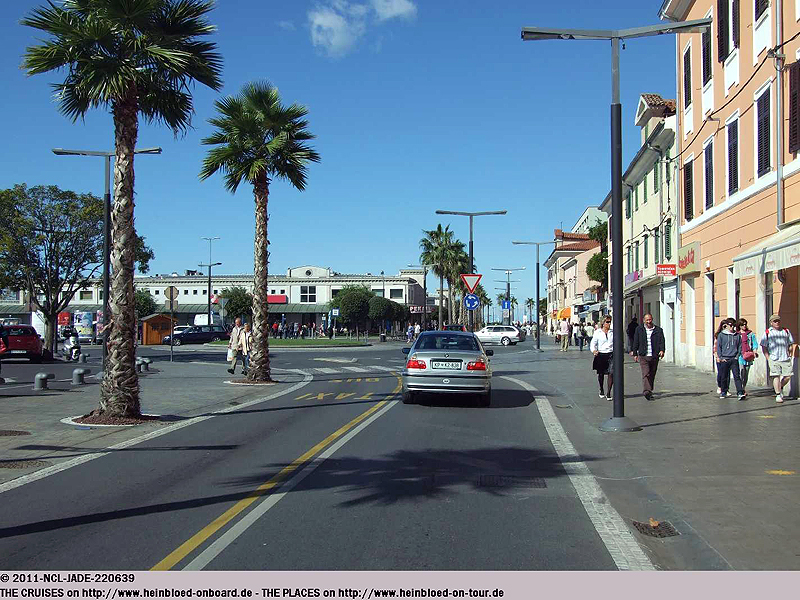 Palms. I would never expect them here.

This excursion was the perfect start for this cruise. Without hazzle and well organised by Ivan. His suggestion was great and we would book again with him.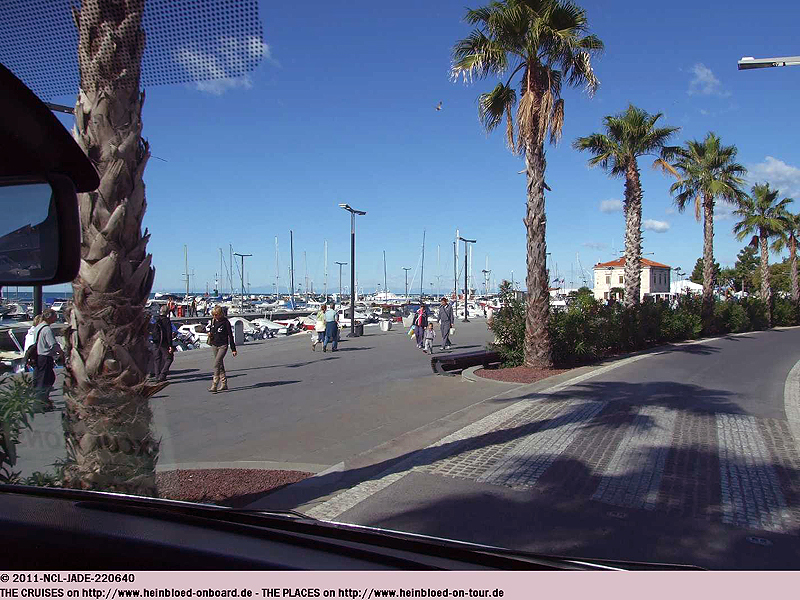 Dieser Ausflug war der perfekte Einstieg für diese Kreuzfahrt. Ohne viel Stress und sehr gut von Ivan organisiert. Sein Vorschlag war gut und wir würden wieder bei ihm buchen.