Scroll down for English explanations - alternates with German explanations.

Wir bekamen unser Frühstück auf unseren Balkon... leider nicht durch unsere Stewards, sondern mal wieder von oben...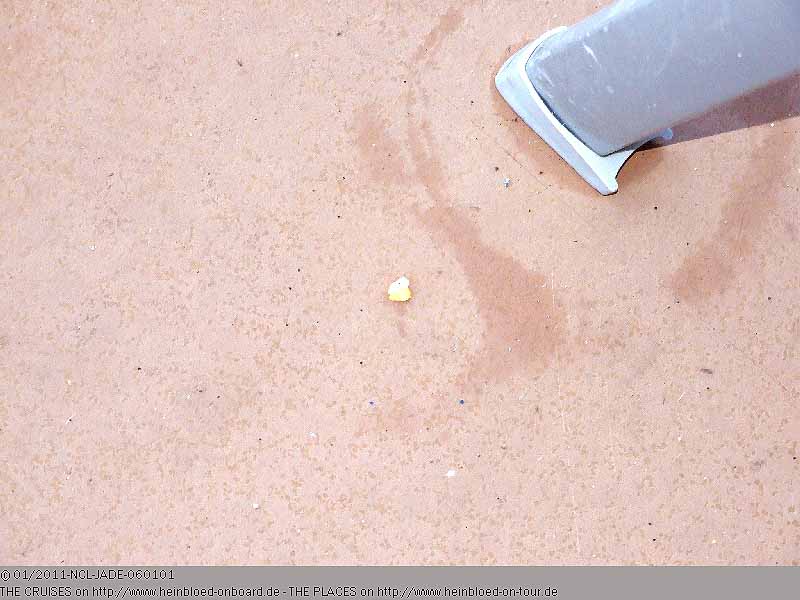 We got our breakfast directly delivered to our balcony - but not by our stewards but again from above...

What was very good onboard to avoid any spread of a possible norovirus. Finally it would be confirmed after a test in a laboratory. As soon as you turn on your TV they show what you can do yourself to help to protect yourself. We made so long twice the similiar experience QUEEN VICTORIA 2008 and CELEBRITY EQUINOX 2010 but they did not talk about it in such an open way.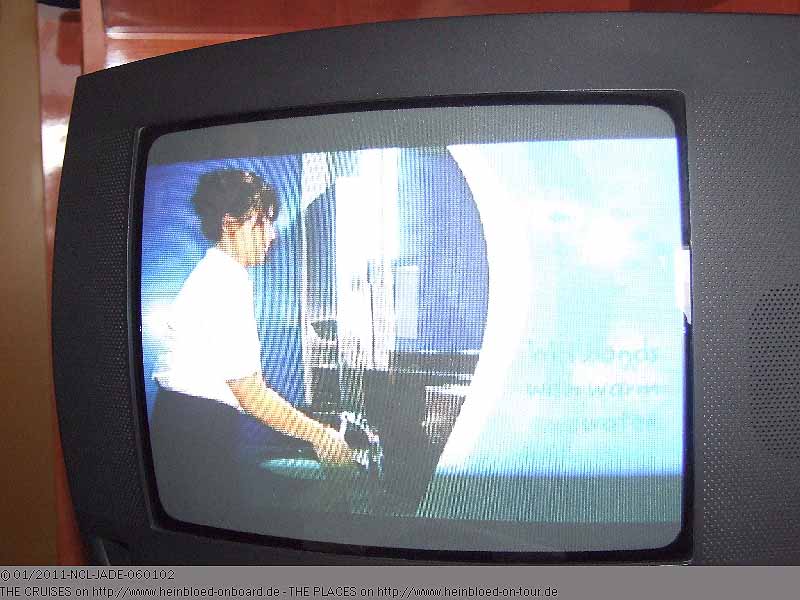 Was sehr gut ist: alle Vorsichtsmaßnahmen, um die Verbreitung eines möglichen Novoviruses zu vermeiden. Ob es ein offizieller Norovirus wird, wird sich erst nach einer Laborprobe feststellen. Sobald man den Fernseher einschaltet, wird gezeigt, welchen Beitrag man selbst dazu leisten kann, um sich davor zu schützen. Wir haben ja bislang erst zwei Mal ähnliche Fälle gehabt:
QUEEN VICTORIA 2008
und
CELEBRITY EQUINOX 2010
, aber da wurde lange noch nicht so offen darüber gesprochen.
Die Einfahrt nach Izmar gestaltet sich als sehr schön.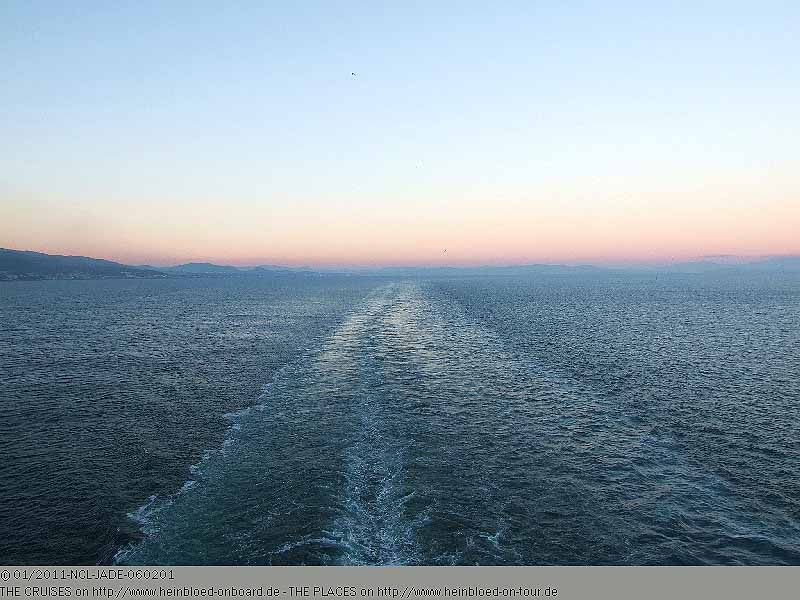 Entering Izmir was quite nice.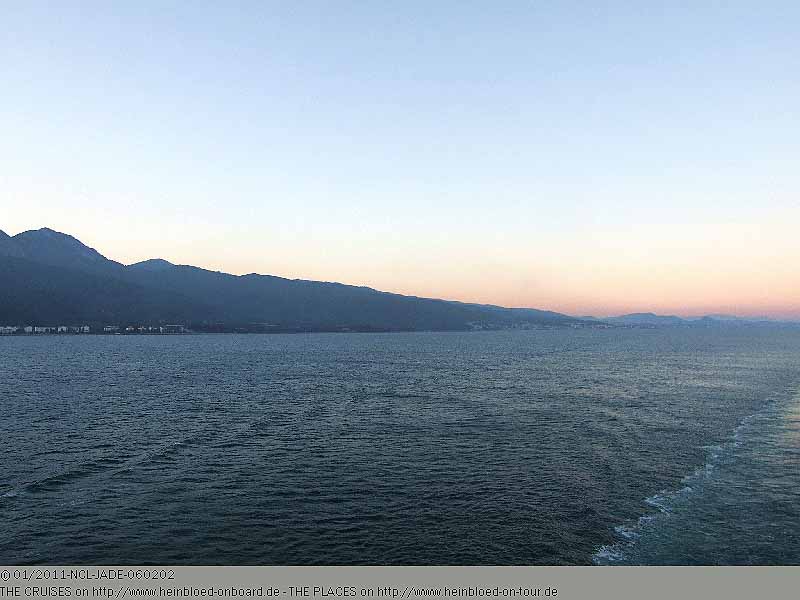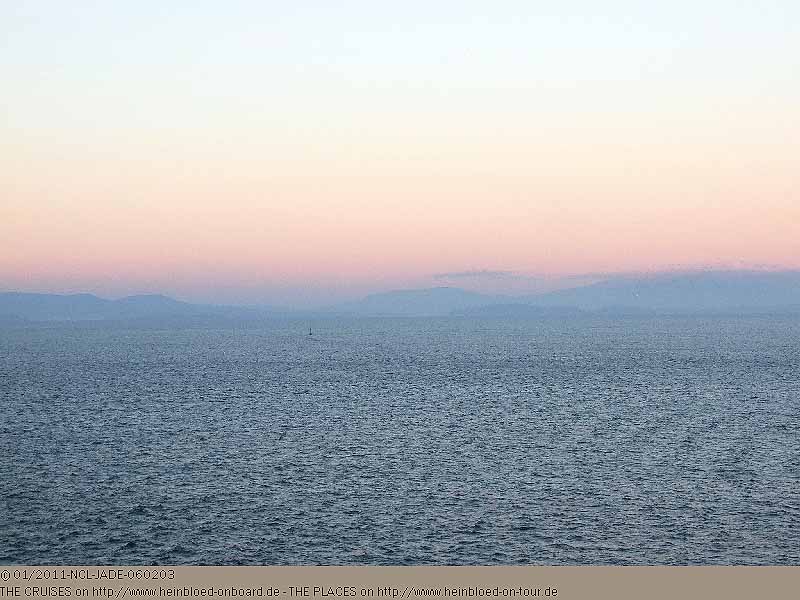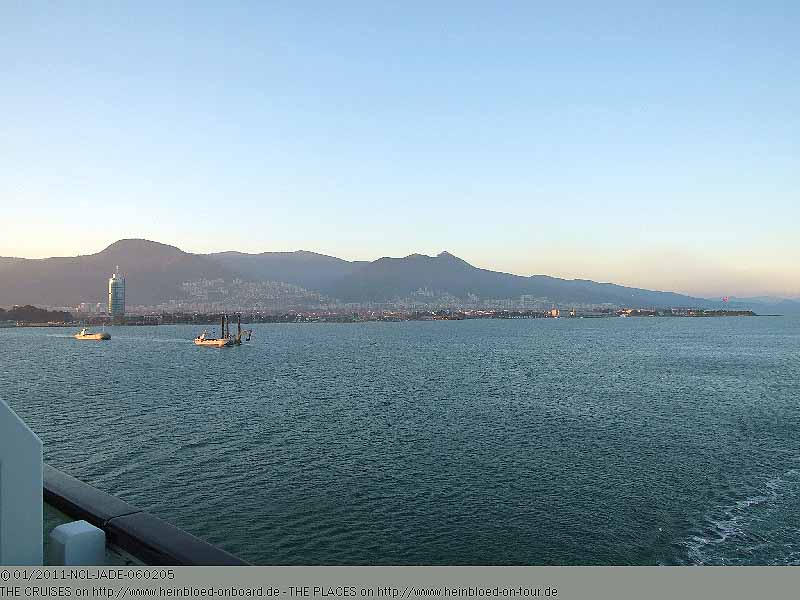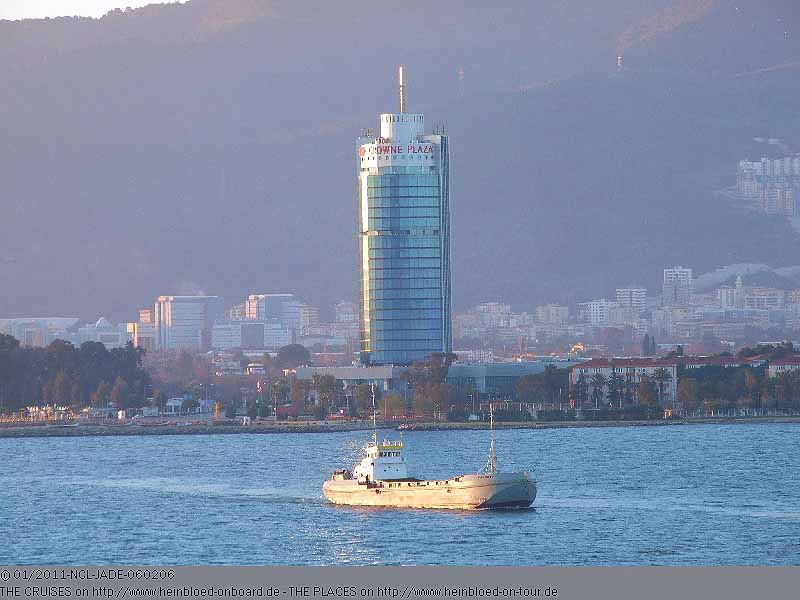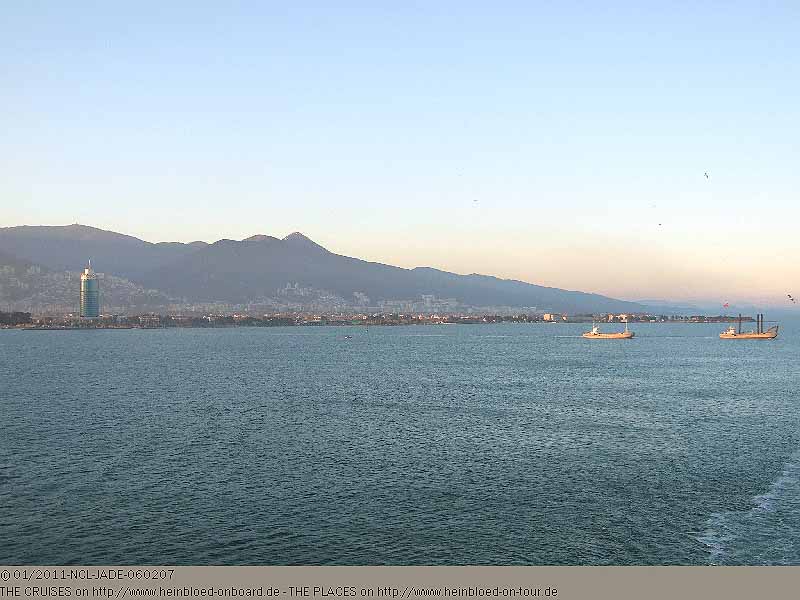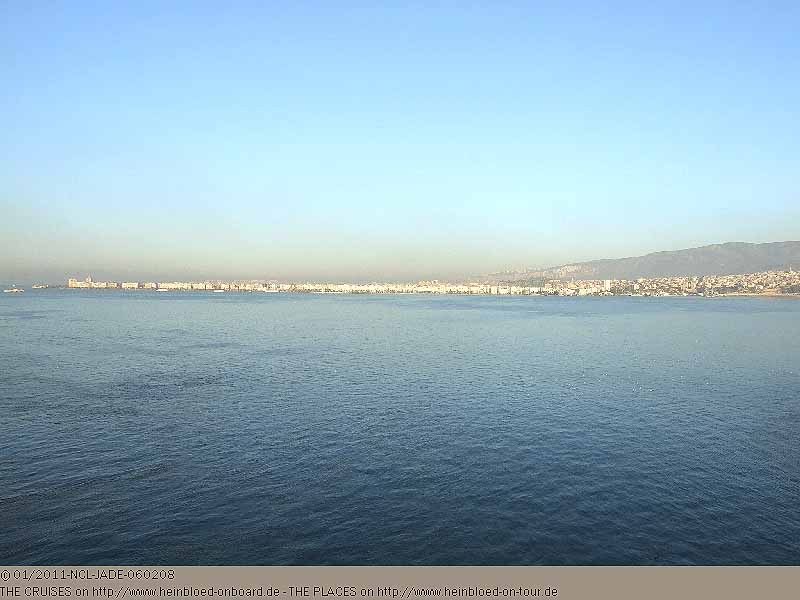 Weather invited to have your breakfast on the open deck on Deck 12.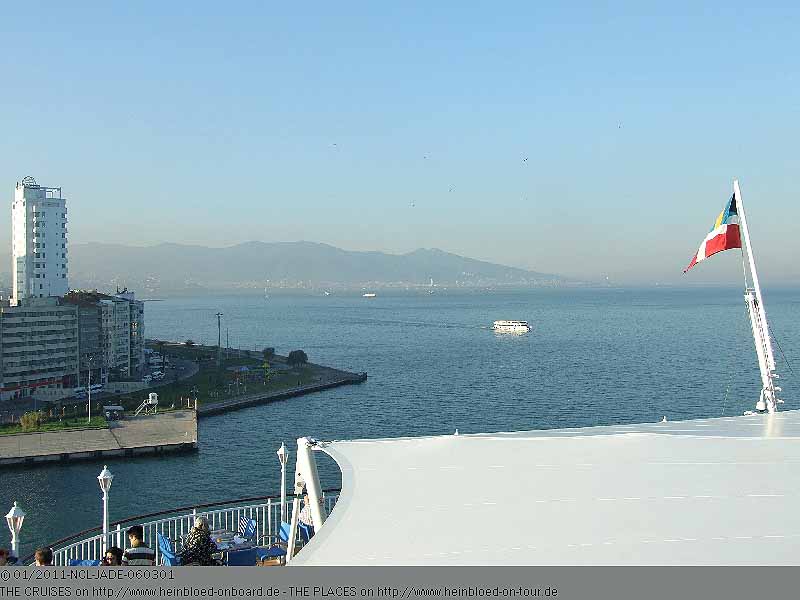 Das Wetter lädt dazu ein, dass man auf dem offenen Deck am Heck von Deck 12 frühstückt.
So saß man wirklich schön.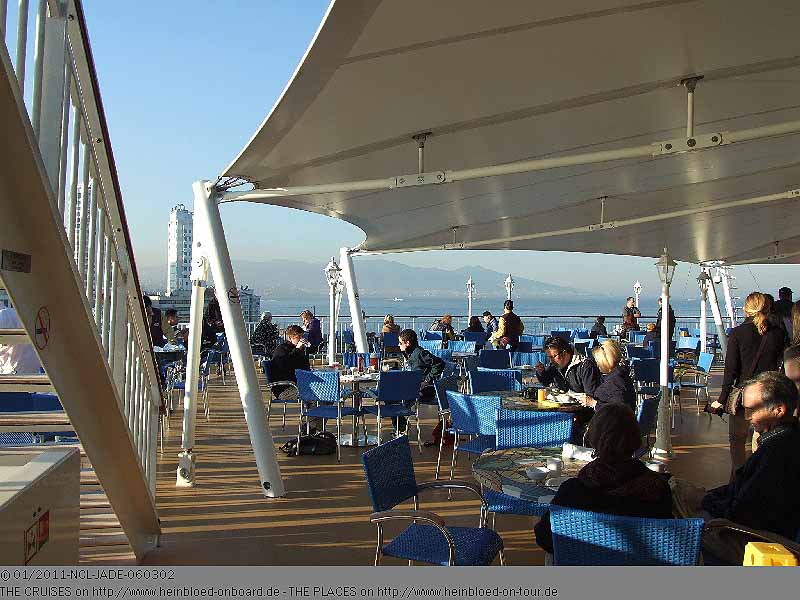 You sit very nice there.

As usual there very many service crew memebers available to clear the table. Nothing should stay longer on the tables than necessary to avoid further passenger can touch something. It was not be unpolite to ask to clear something while you were eating. The less things were on the table the less can be touched the less is the chance for an infection.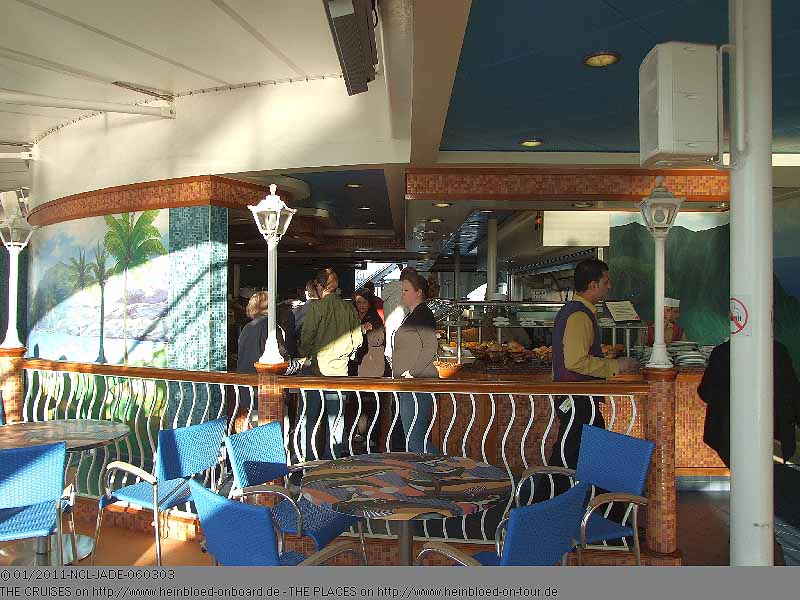 Wie üblich steht hier das Servicepersonal bereit um alles schnell wegzuräumen. Nichts soll unnötig lange auf den Tischen stehen, damit ein weiterer Passagier es anfassen kann. Es war daher nicht als Unhöflichkeit gemeint, wenn sie zwischendurch gefragt haben, ob man schon etwas mitnehmen darf. Aber je weniger auf den Tischen steht, desto weniger kann angefasst werden, desto weniger die Chance sich evtl. anzustecken.
Ich hasse die Raucher, die direkt an der Railing sitzen und meinen hier ihr Asche und Kippen zu entsorgen.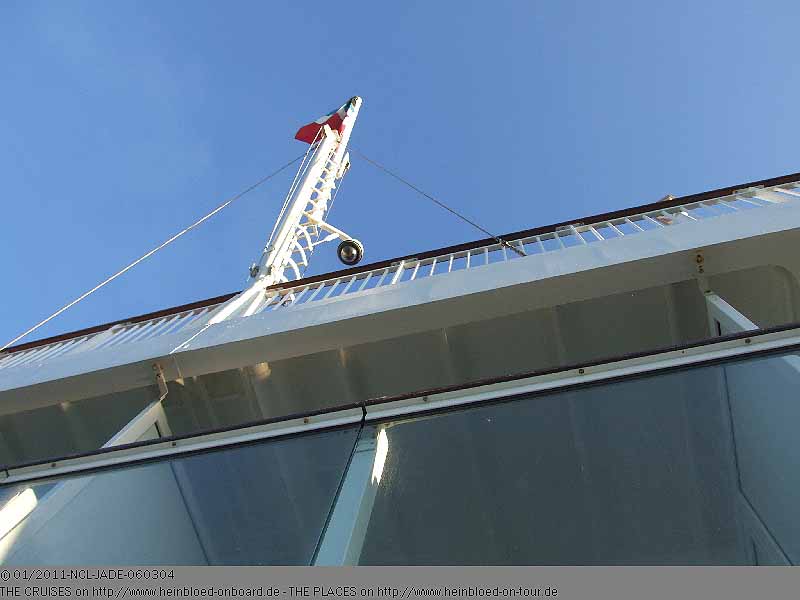 I hate the smokers who were sitting at the railing and thought to dispose their ash and cigarettes just over the railing.

We were approaching the cruise terminal.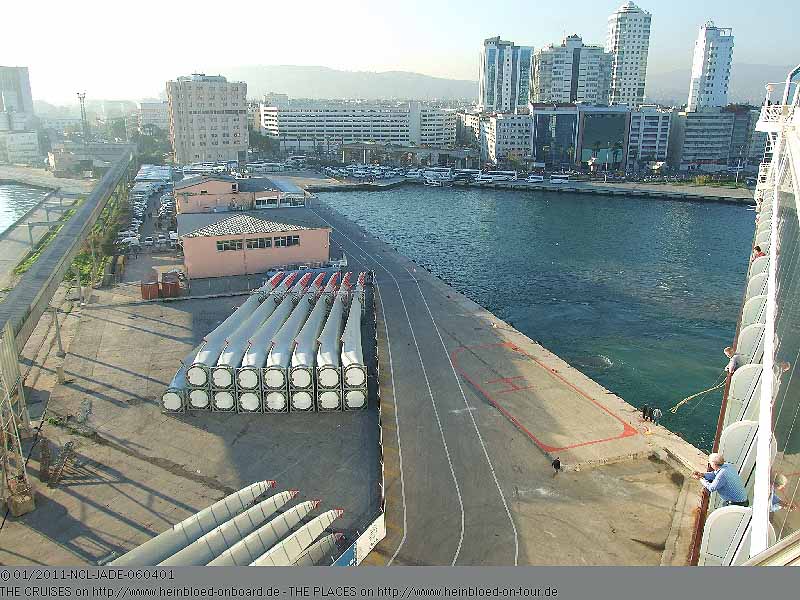 Wir laufen am Cruise Terminal ein.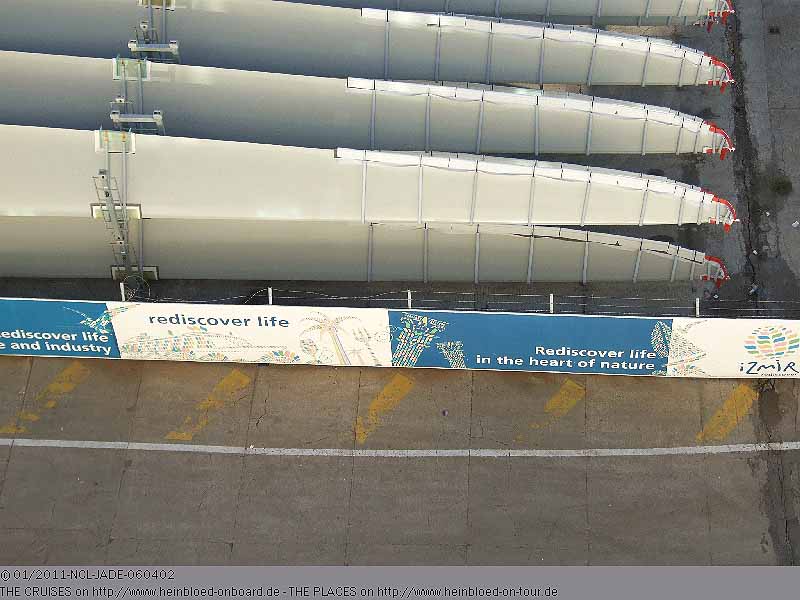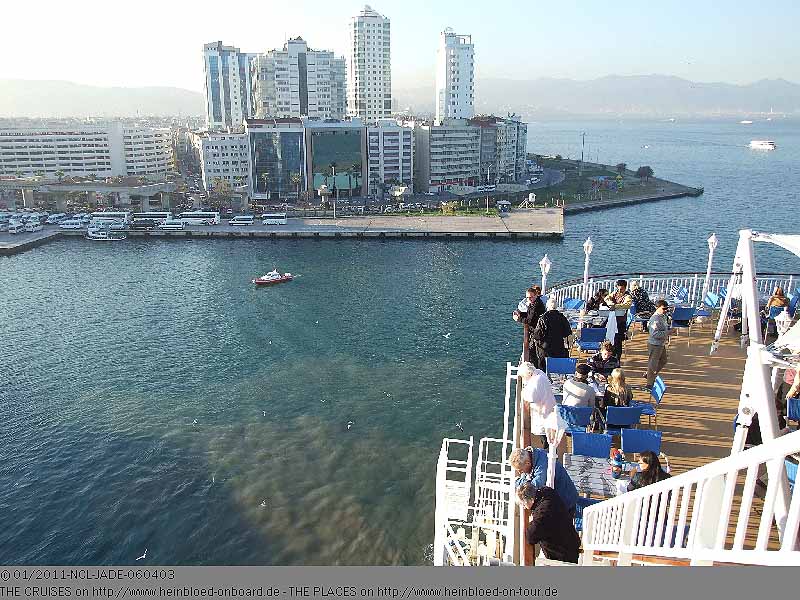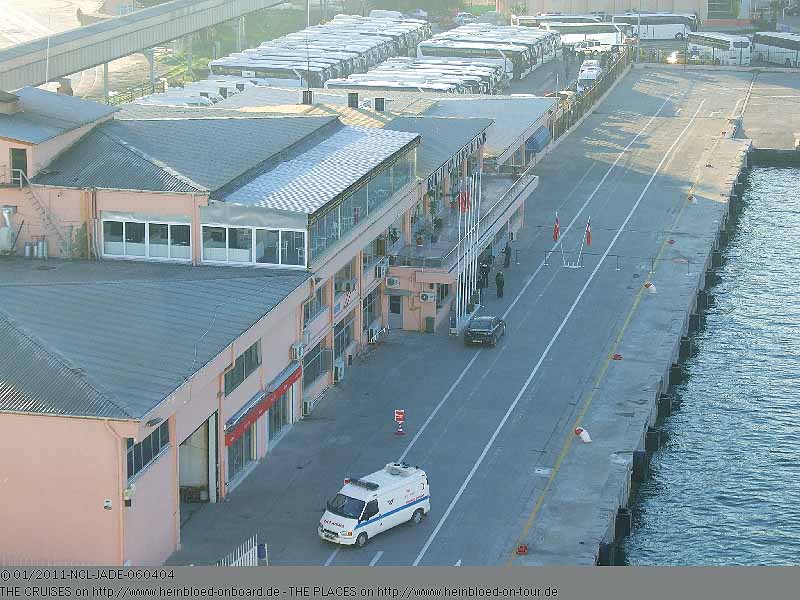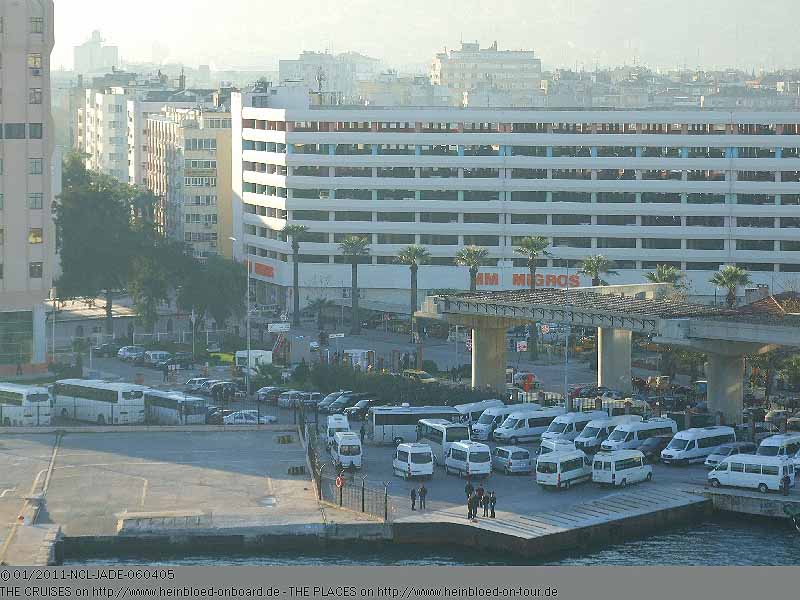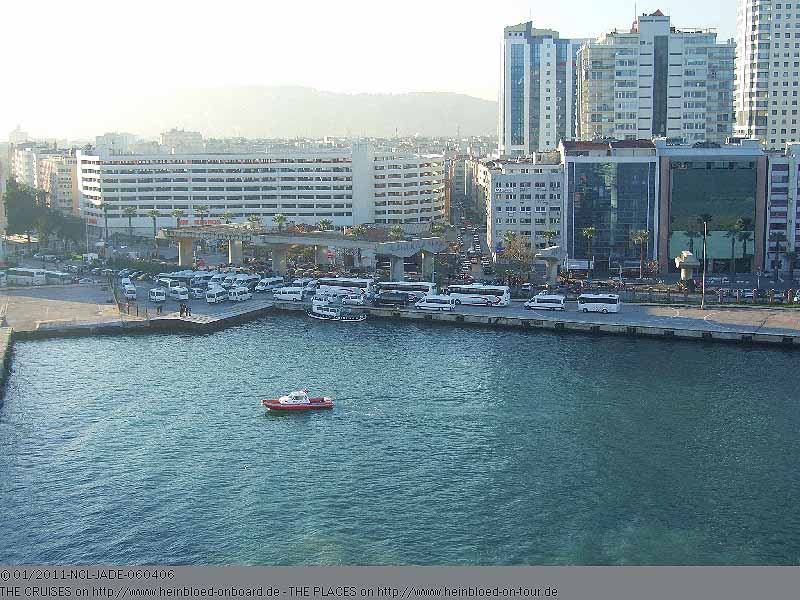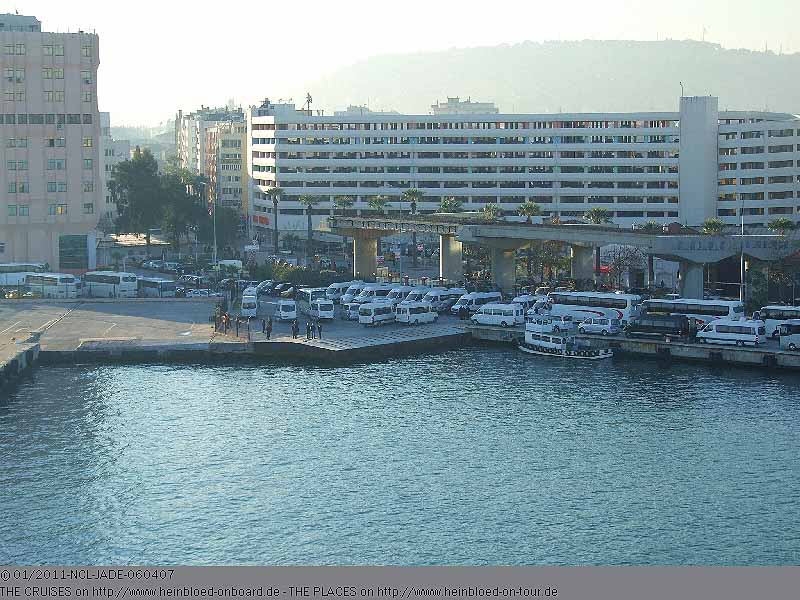 Bruno, Käthe und Karl-Heinz warten bereits am Pier.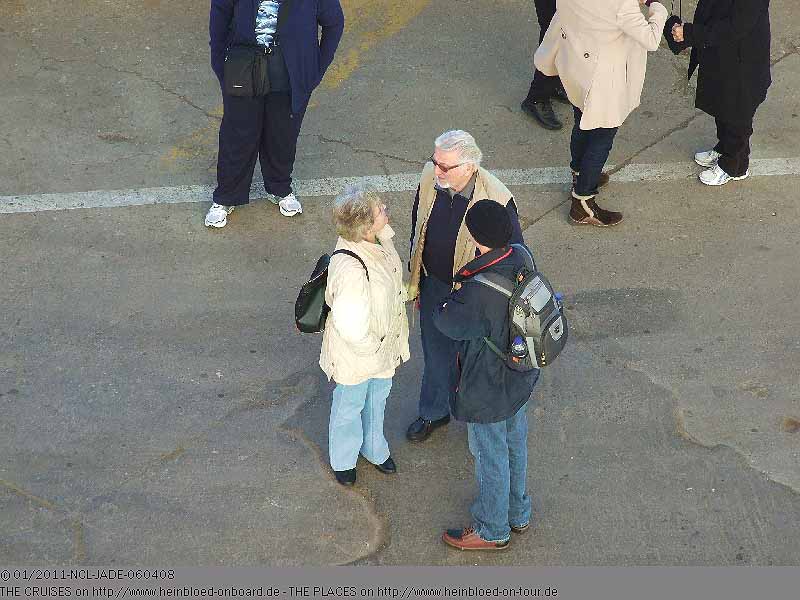 Bruno, Katie and Charlie were waiting on the pier.

To avoid any congestion like the day before they closed one side of the stairway.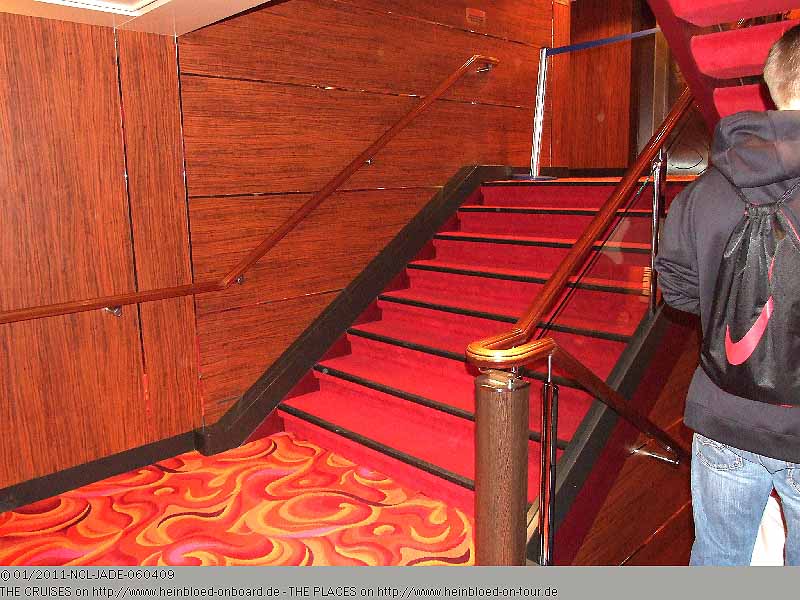 Damit es sich unten nicht so staut wie am Vortag, wird bereits eine Seite der Treppe gesperrt.
So geht es ruhiger zu, wenn sich die Treppen jeweils zum halben Deck hin vereinen.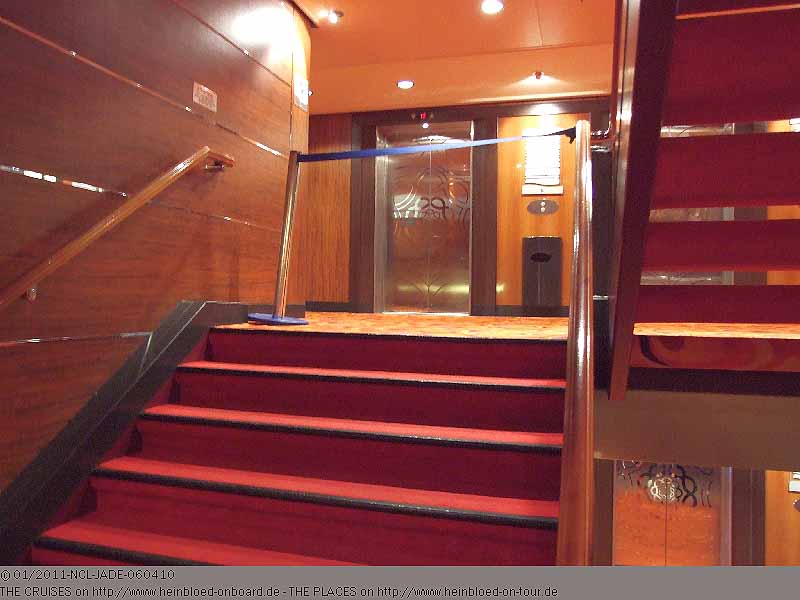 So it was much more calmer than the day before when the stairways merged at the half decks.

This was a landing card everybody got. KEEP IT SAFE WITH YOU and fill it out. It will be collected later at the cruise terminal. So you should carry a ball pen with you.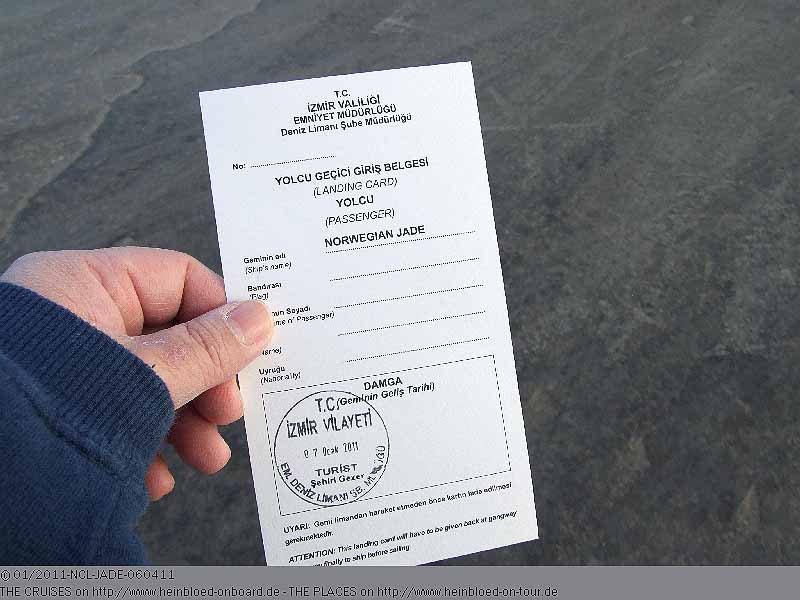 Das ist die Landgangskarte, die man ausgeteilt bekommt. GUT AUFBEWAHREN und ausfüllen. Sie wird wieder im Cruise Terminal später eingesammelt. Daher unbedingt einen Kugelschreiber mitnehmen.
Diese Folklore-Gruppe tanzt für uns, um uns eine Freude zu machen. Ich habe keinen Behälter für Geld entdeckt...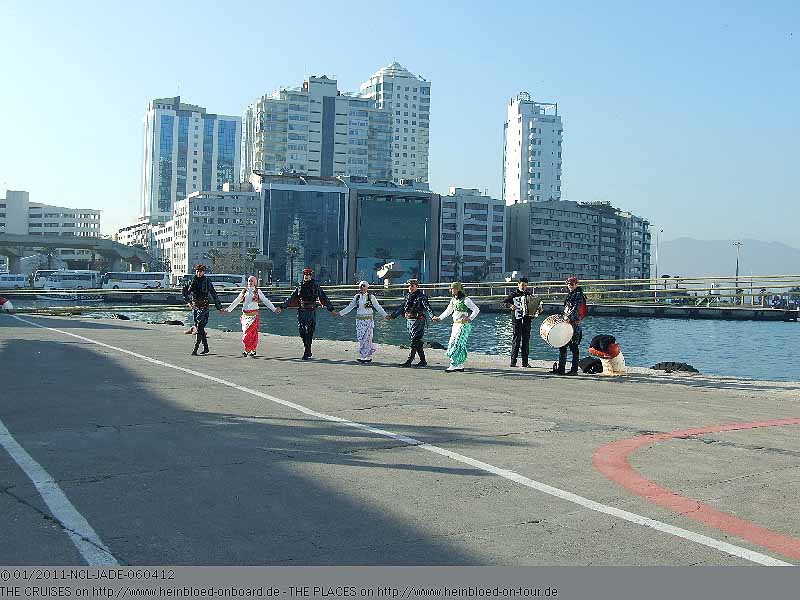 This folk group danced for our pleasure. I did not see any container for money...

One more view to our ship.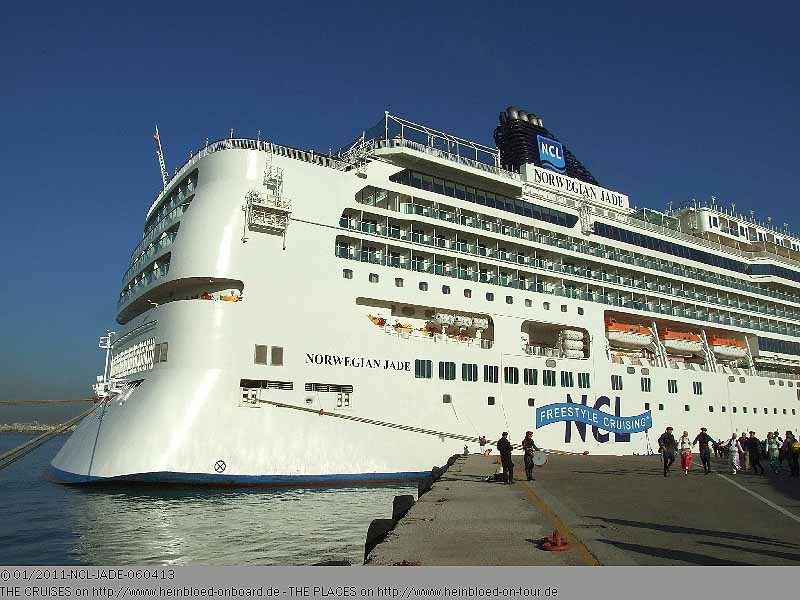 Nochmals einen Blick zu unserem Schiff.
Wir merken uns für die Rückkehr schon mal den Duty Free Shop.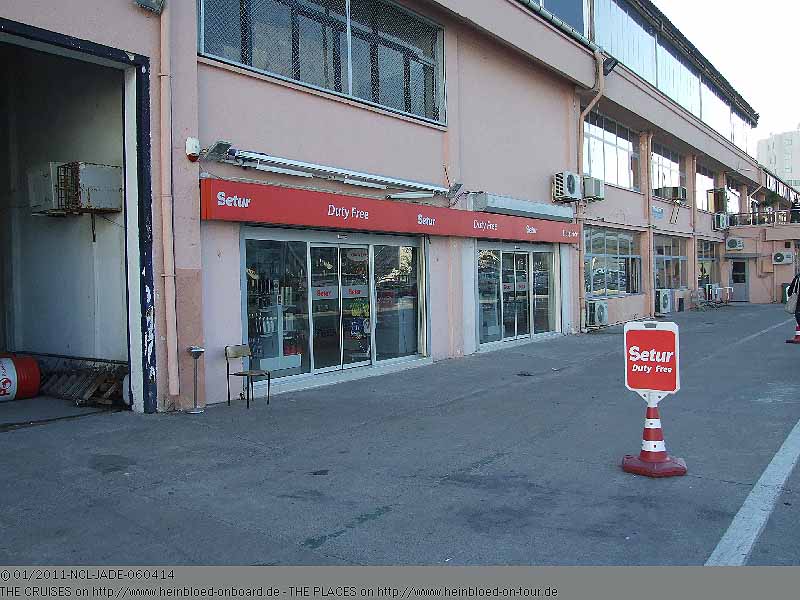 For the return we just remember that there is a Duty Free Shop.

All need to exit to the left through the cruise terminal.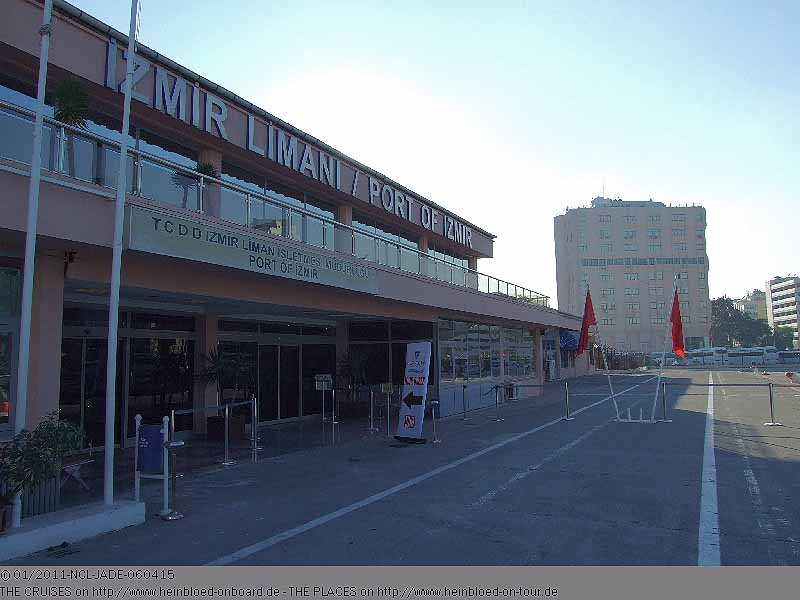 Alle müssen links durch das Cruise Terminal.
Hier wurde man willkommen geheißen.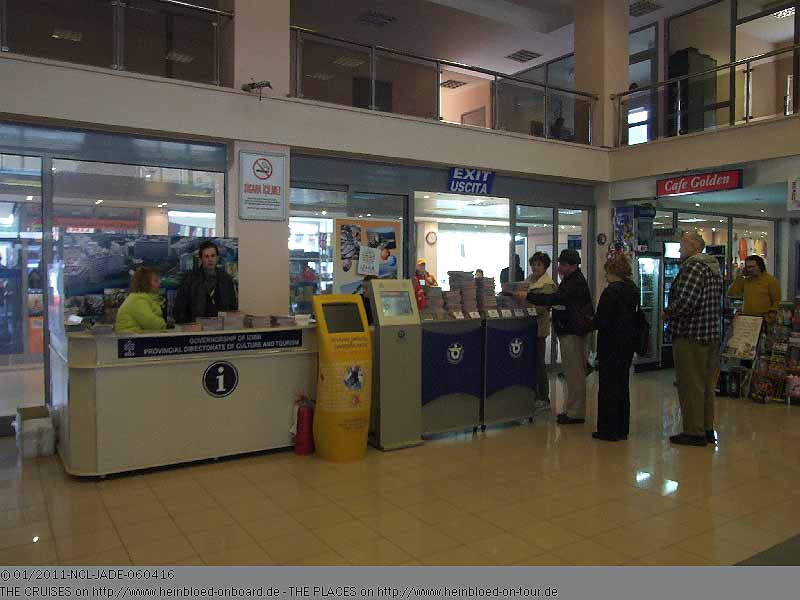 Here they welcomed you.

If you prefer to browse yourself you may do it at the electronic kiosk.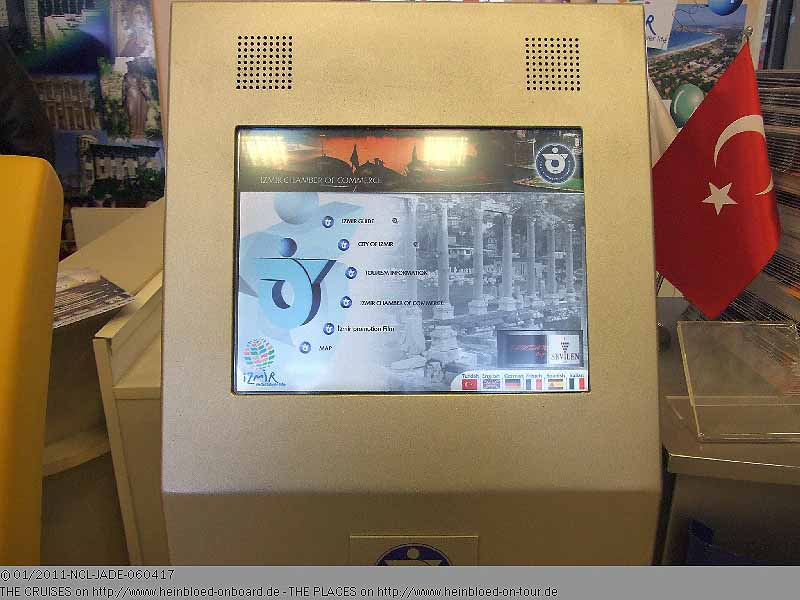 Falls man lieber selbst sucht, gab es den elektronischen Kiosk.
Oder auch in vielen Sprachen die Prospekte von Izmir in gedruckter Form.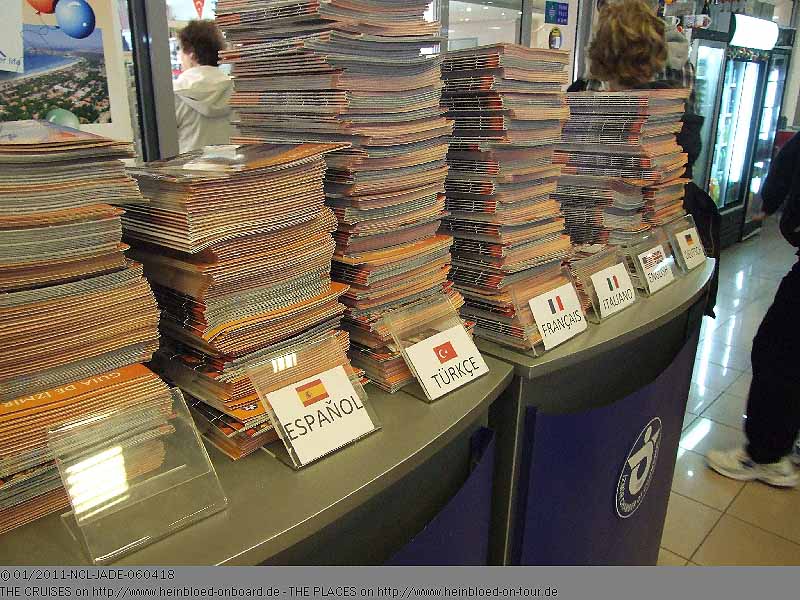 Or you have printed brochure in many languages.

In the cruise terminal you find few shops.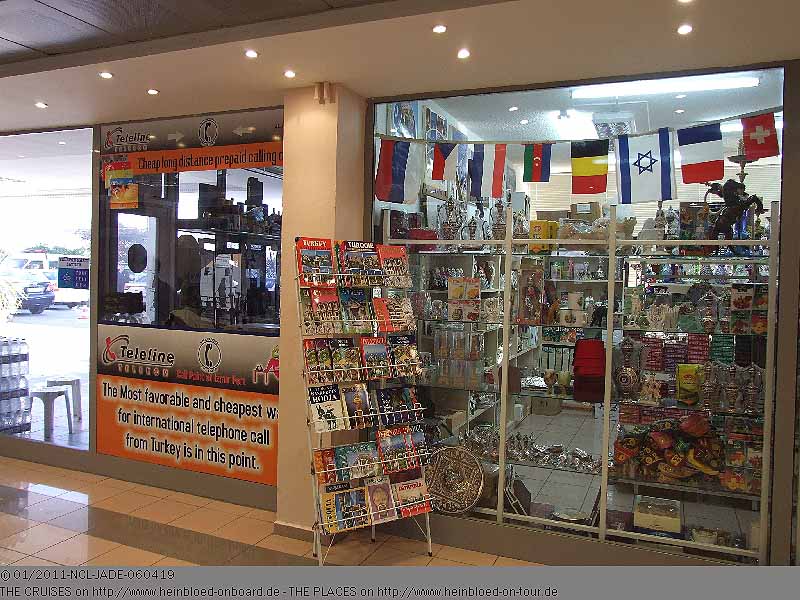 Im Cruise Terminal finden sich ein paar Läden.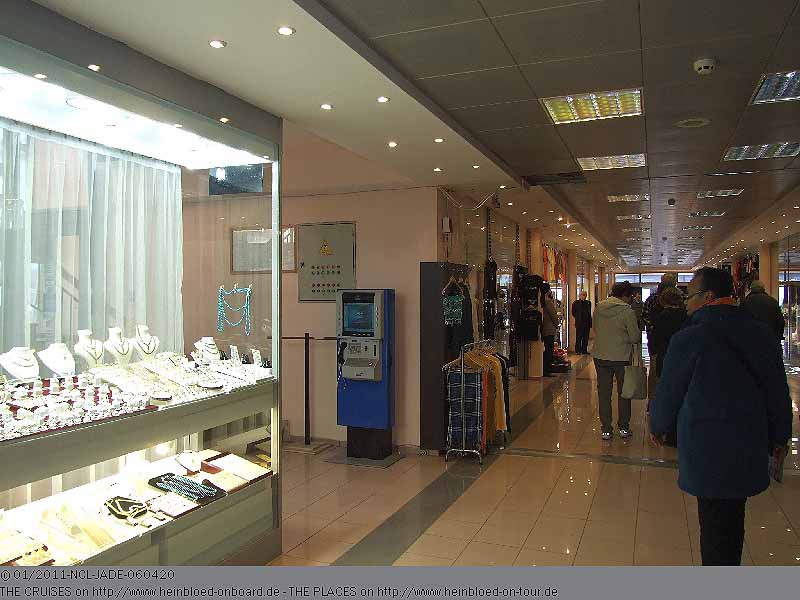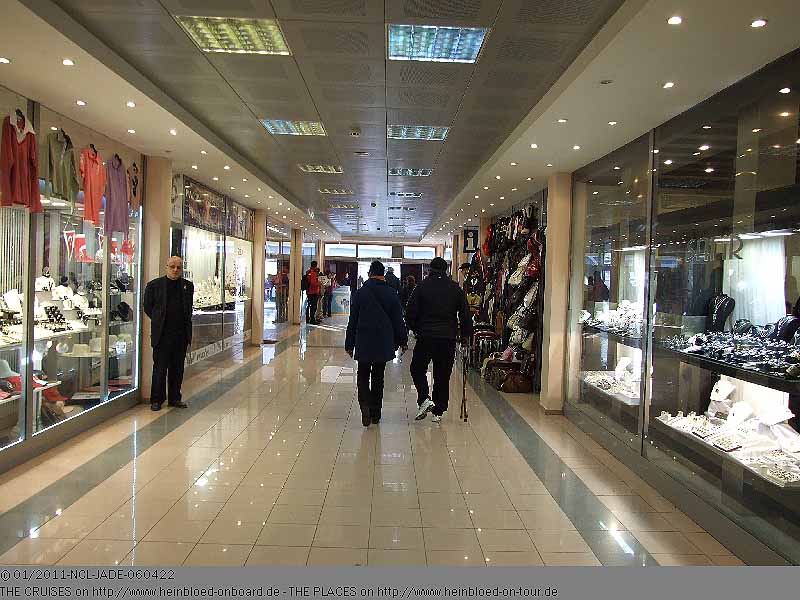 Wir merken uns schon mal das Café mit WLAN, wenn wir wieder zurück sind.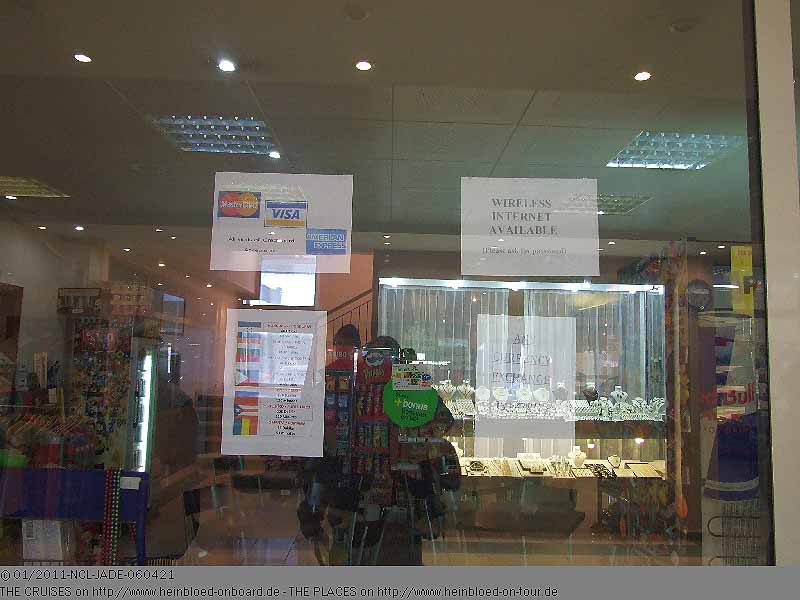 We should remeber this coffee shop offering WiFi when we are back.

The first tour guides were waiting.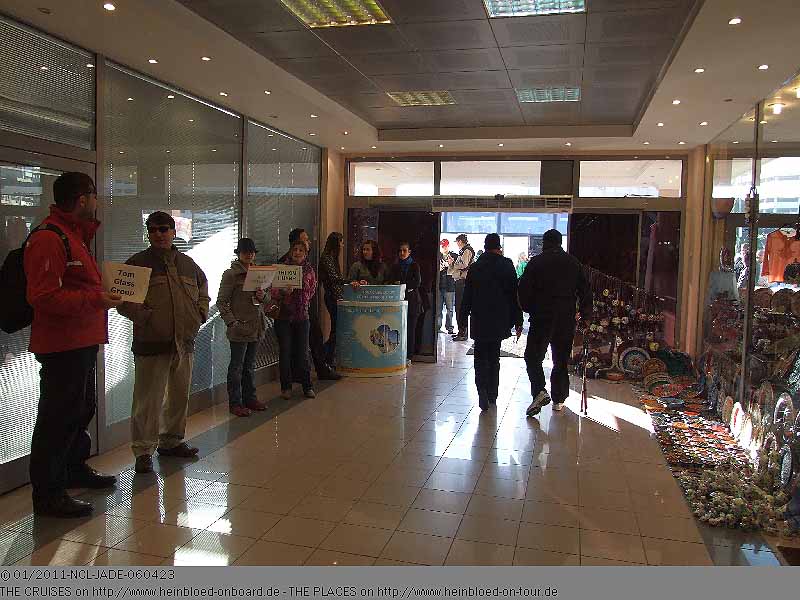 Die ersten Tourguides warten.
Tura Turizm ist wohl die Agentur, die die ganzen Schiffsausflüge organisiert.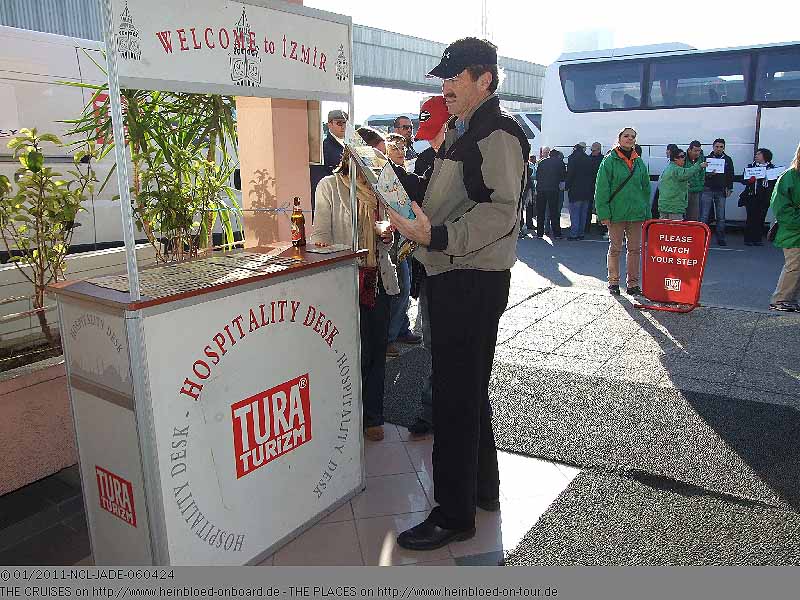 I think that Tura Turizm is the agency who organised all the ship's shore excursion.

It was very rare to find such a great organisation and singposting in a port.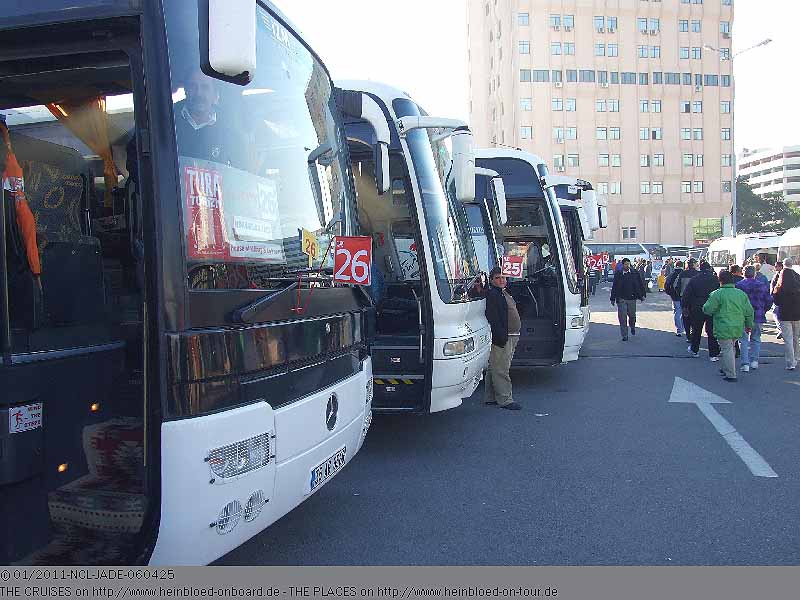 Selten habe ich eine so gute Organisation und Ausschilderung in einem Hafen erlebt.
Man kann aber auch eine Stadtrundfahrt vom Hafen aus starten.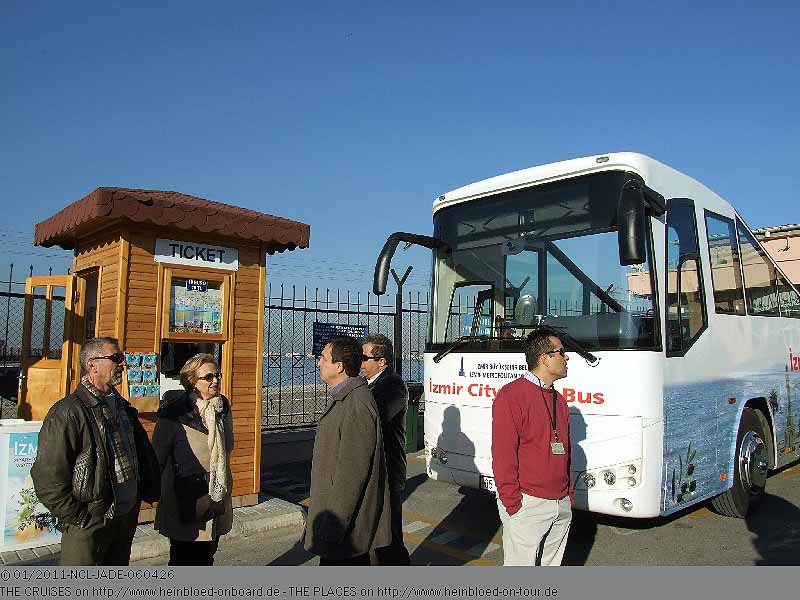 You can also start a city tour in the port.

Or you take the horse carriage.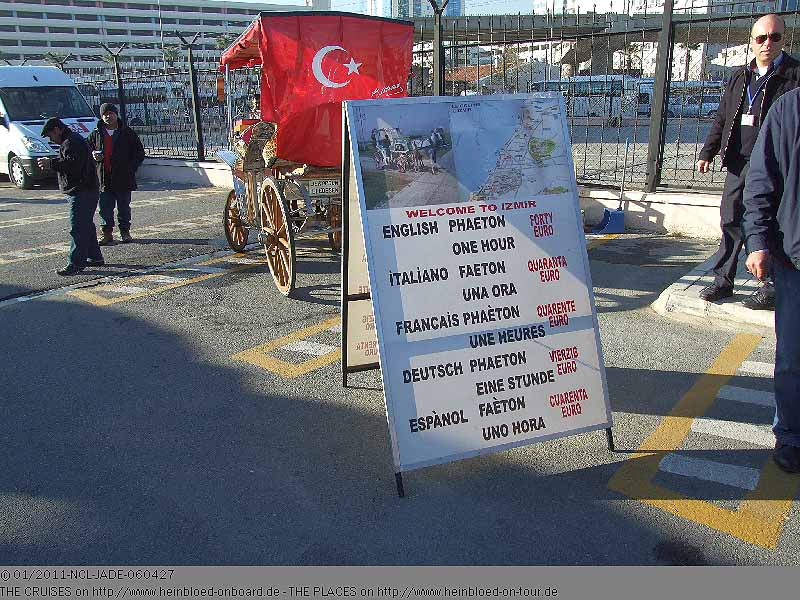 Oder man unternimmt eine Fahrt mit der Kutsche.
40 EUR (Januar 2011): kann ja auch ganz lustig sein.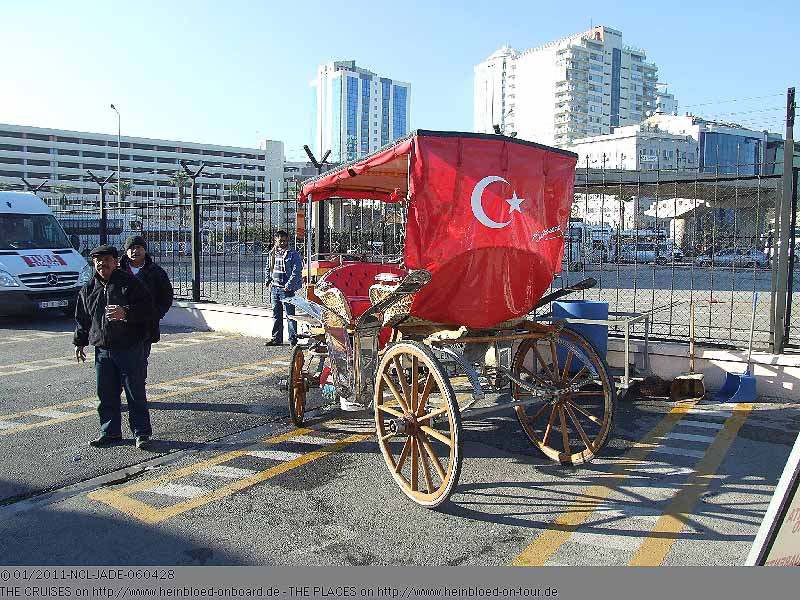 40 EUR (January 2011): might be very funny.

At short notice you can also get taxi-tours to Ephesus and to Virgin Mary House: 120 EUR (January 2011). For Kemeralti Bazar you can get there for 10 EUR (January 2011). Further tours were offered on the poster which costs 50 EUR.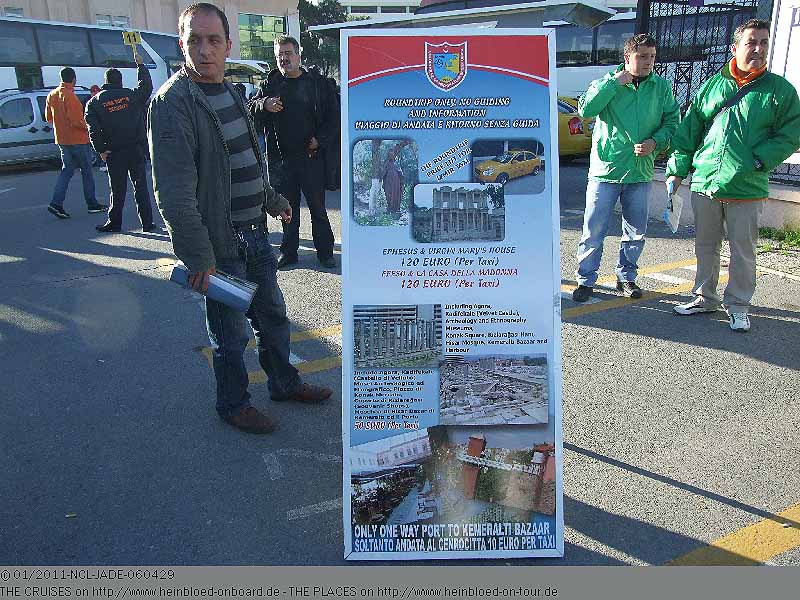 Kurzfristig sind auch Taxitouren nach Ephesus und zum Marienhaus möglich: 120 EUR (Januar 2011). Zum Kemeralti Bazar geht es für 10 EUR (Januar 2011). Weitere Touren werden hier auf dem Plakat beschrieben, die 50 EUR kosten.
Direkt am Eingang des Hafens befindet sich ein Geldautomat.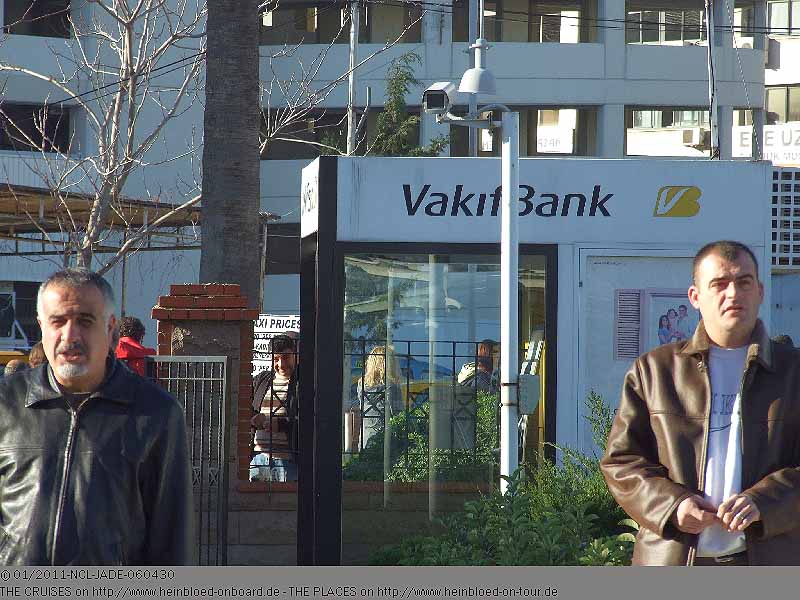 Just at the gate to the port there is an ATM.

Before we leave the port area we say again bye-bye to our NORWEGIAN JADE.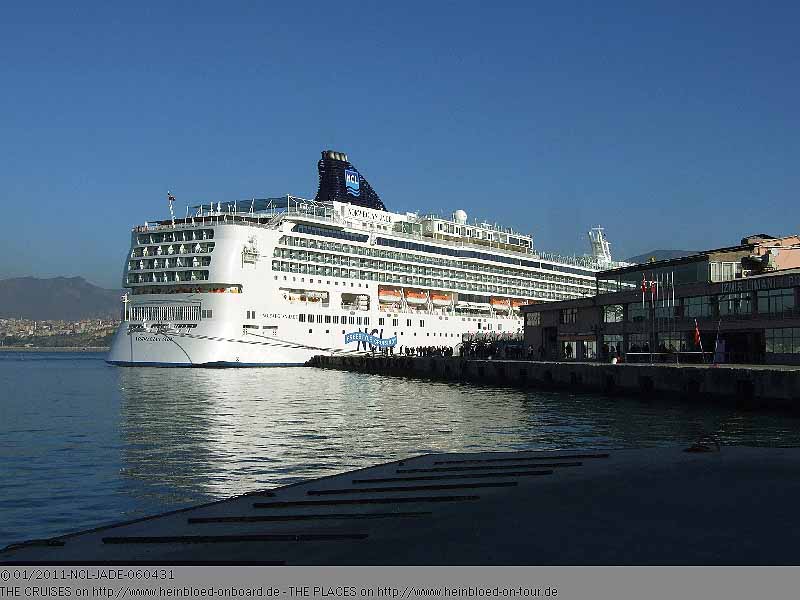 Bevor wir das Hafengelände verlassen, sagen wir nochmals Tschüss zu unserer NORWEGIAN JADE.
Ob unsere Perle, Schatz, Juwel Elizabeth schon am Putzen ist oder ob sie auch mal für ein paar Stunden an Land darf.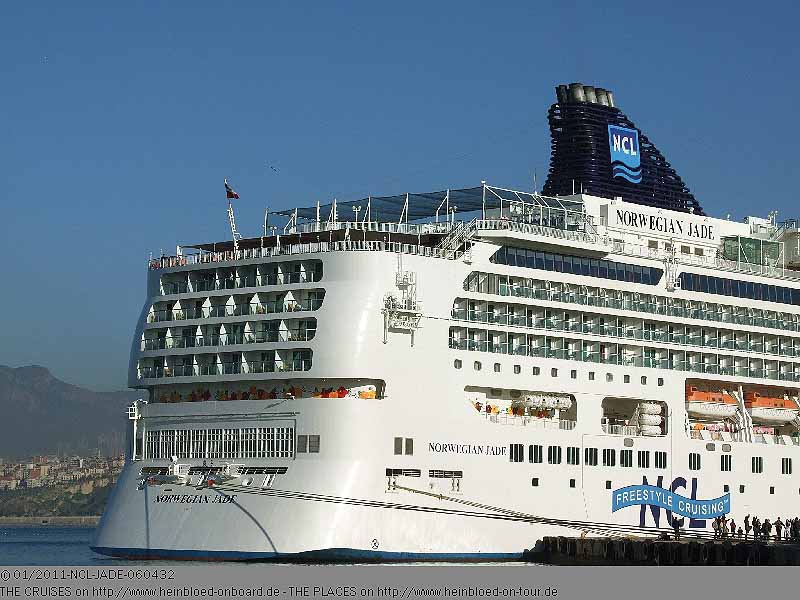 I am asking myself if our pearl, gem, jewel Elizabeth started to clean our cabin or if she is allowed to see the town for a couple of hours.