Scroll down for English explanations - alternates with German explanations.

Gelegentlich findet man in cruisecritic.com so Anfragen, ob es in diesem Teil der Welt schon Wassertoiletten gibt... Dann pflege ich gerne dieses Bild einzustellen... 400 vor Christus in Ephesus...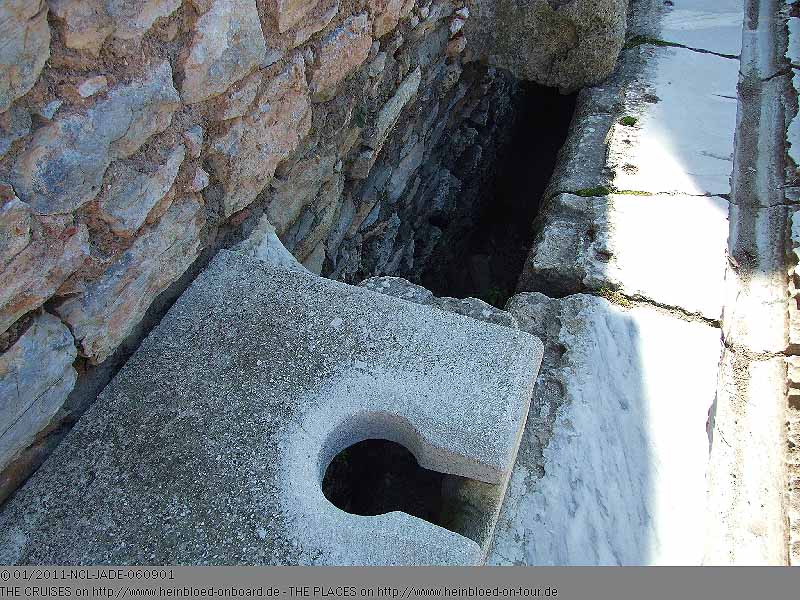 Occassionally you find in cruisecritic.com such requests if you find in this part of the world water toilets... I like to answer with this picture... 400 BC in Ephesus...

It was no private bathroom... but they had already flowing water...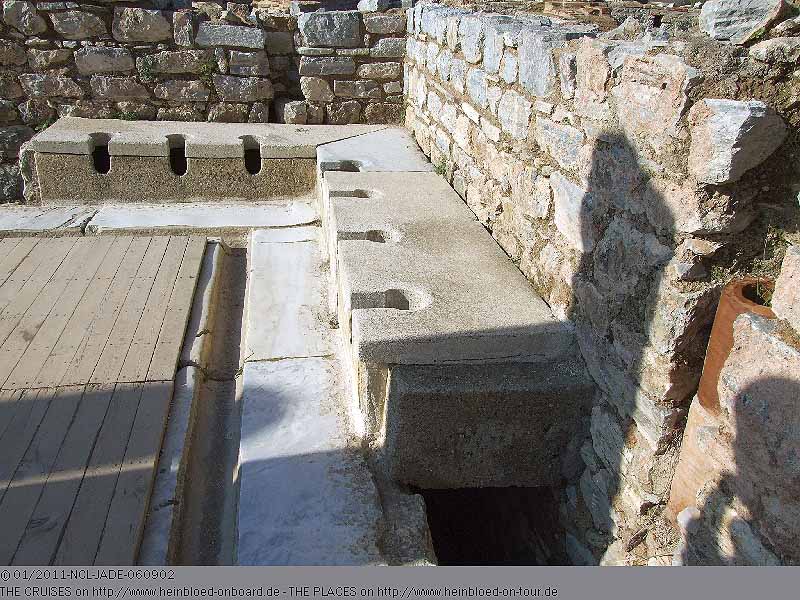 Es waren zwar keine Privattoiletten... aber darunter gibt es bereits einen Wasserabfluss...
Ich wäre gerne näher herangegangen, um festzustellen, ob die koreanische Reisegruppe ausprobiert, ob sie noch funktionsfähig sind...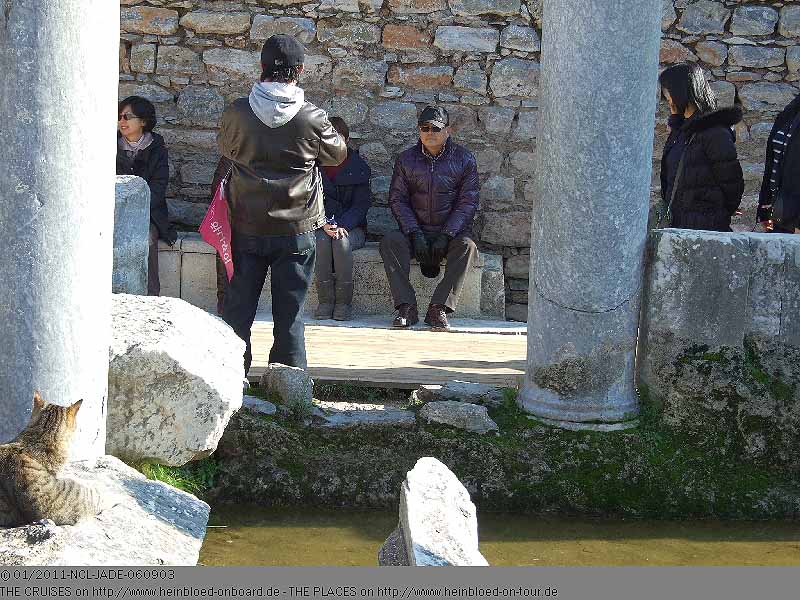 I wished to get closer to see if this Korean group was testing if they are still working...

Our friends from cruisecritic.com - but they did not post the question regarding the toilets...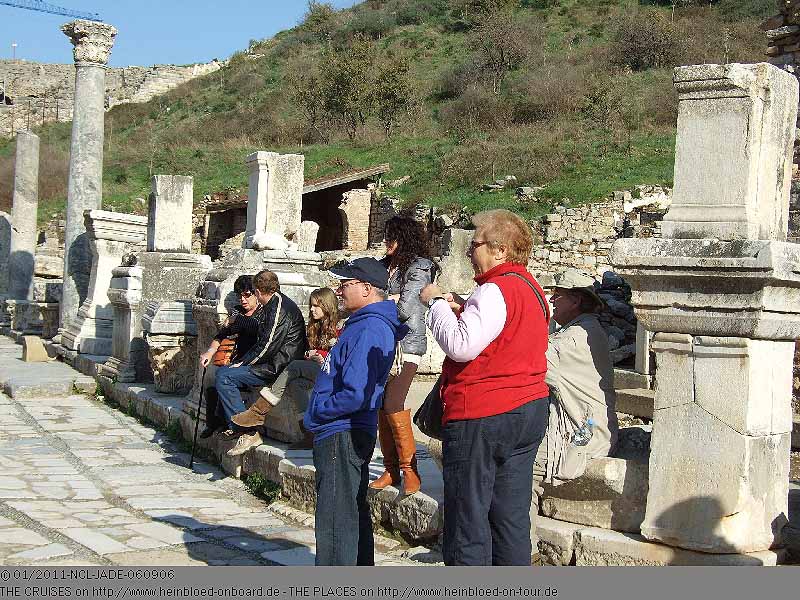 Unsere Freunde von
cruisecritic.com
, die allerdings die Frage nach den Toiletten nicht gestellt haben...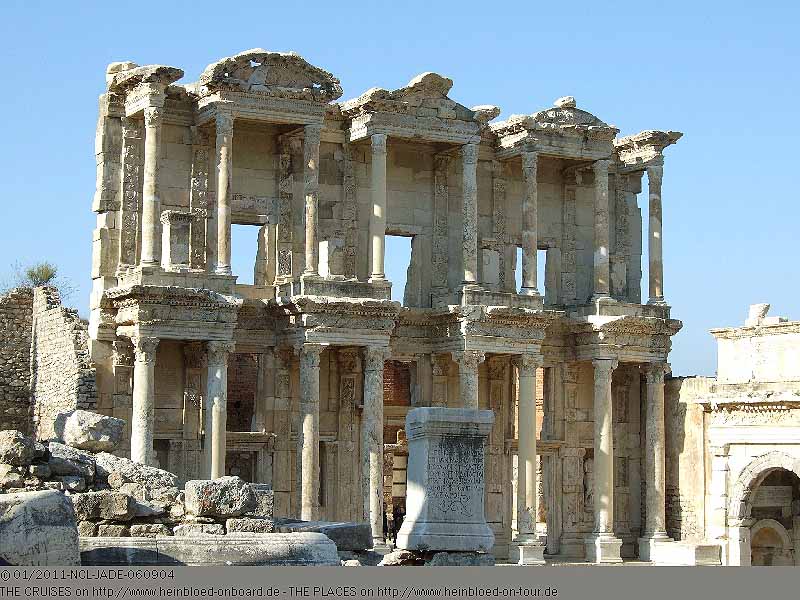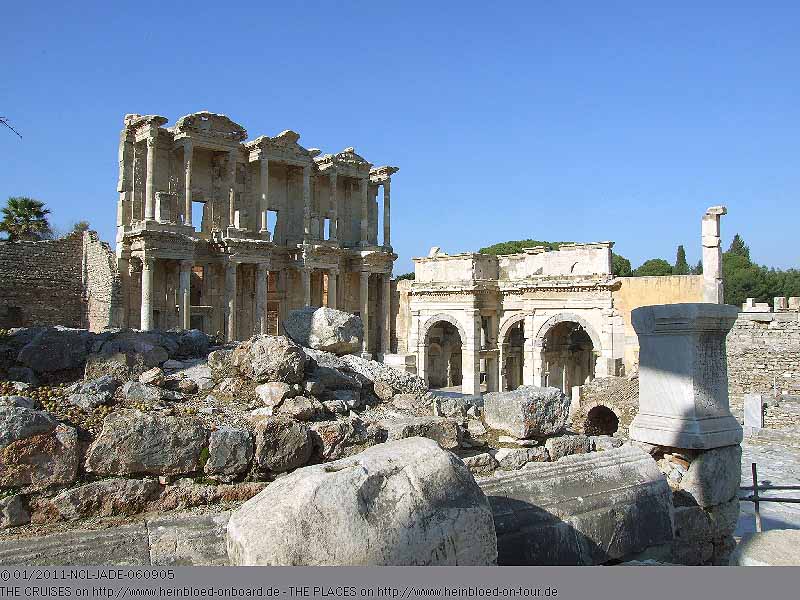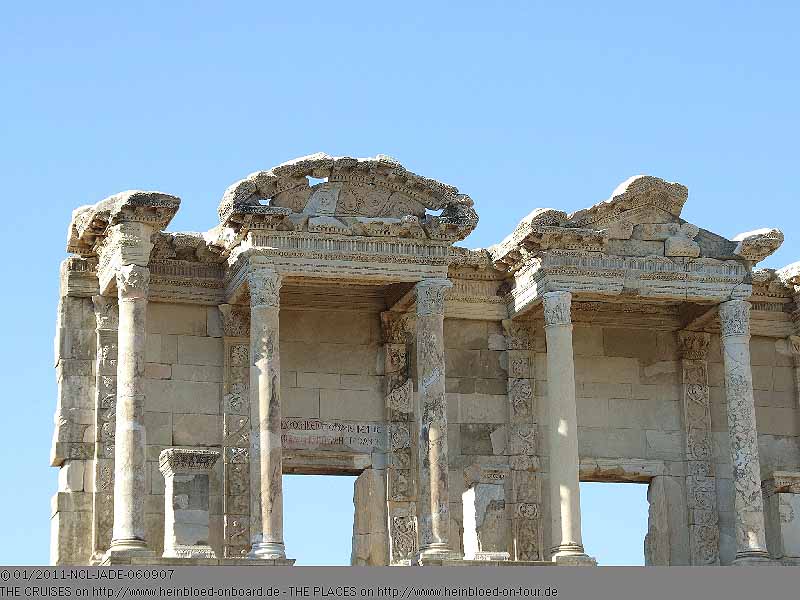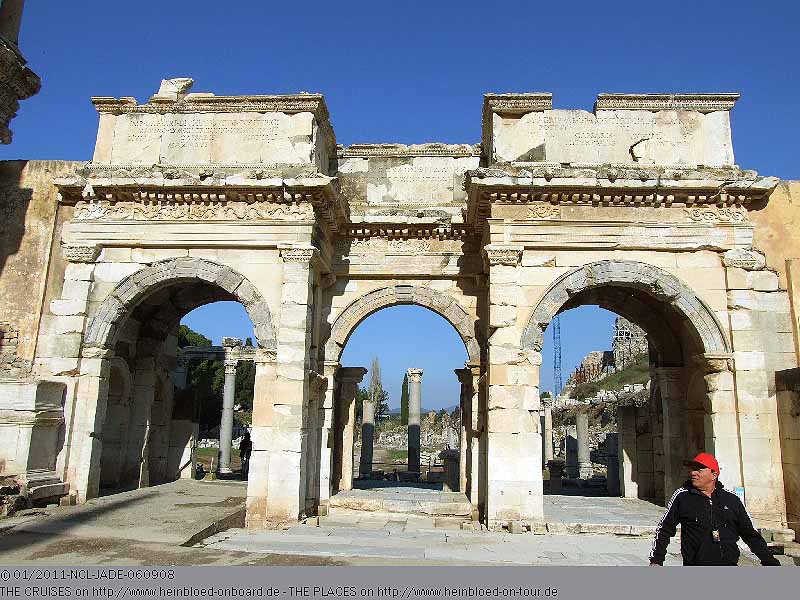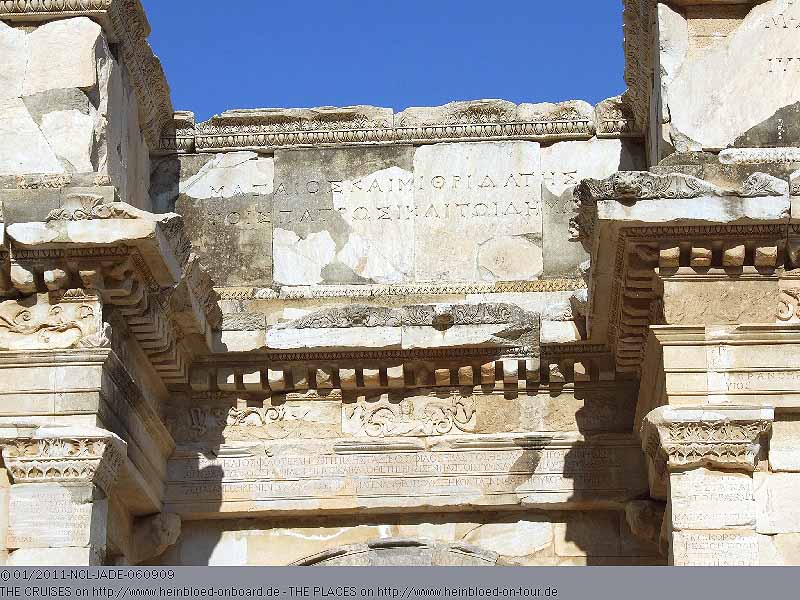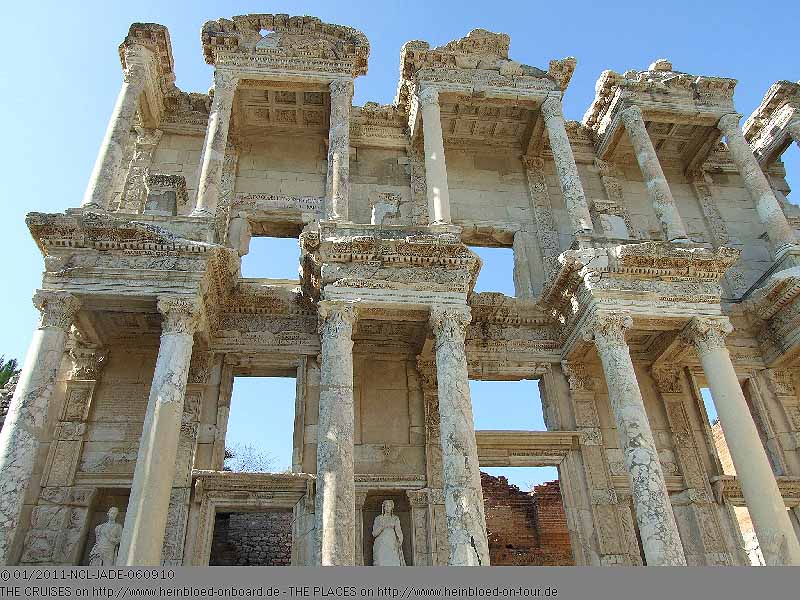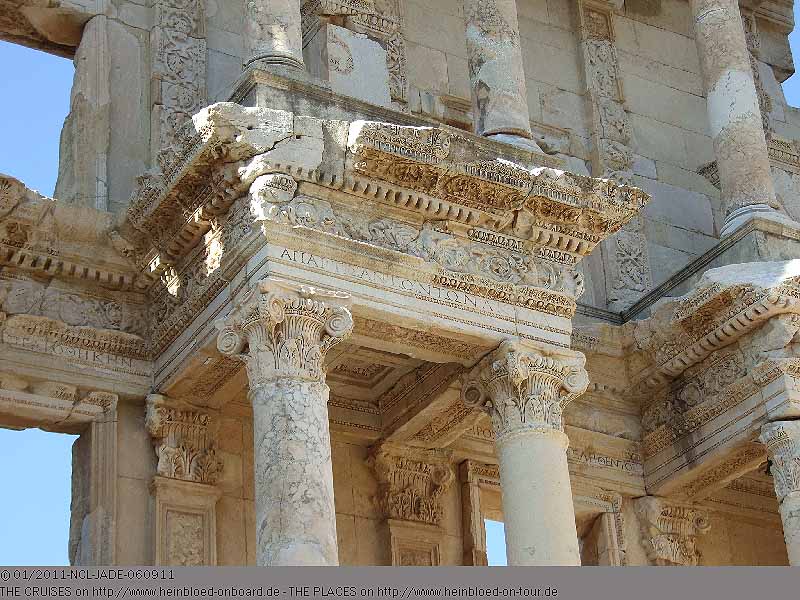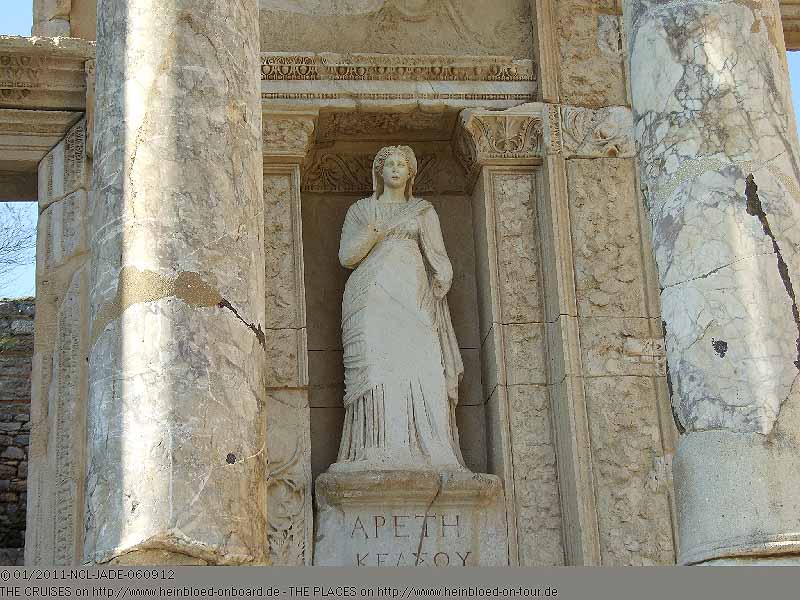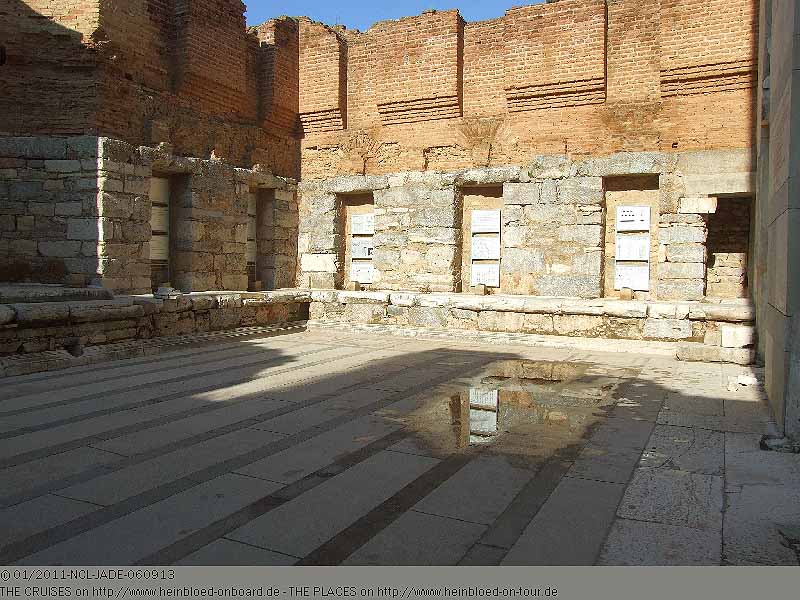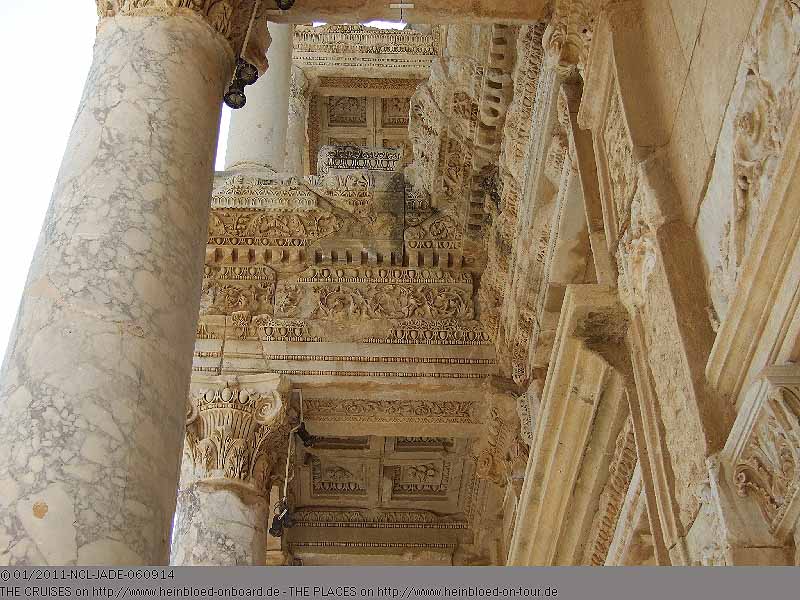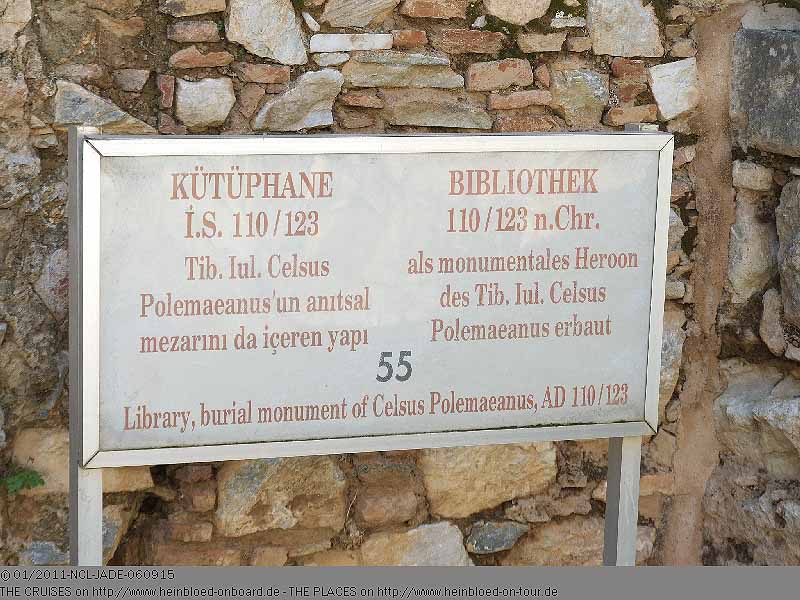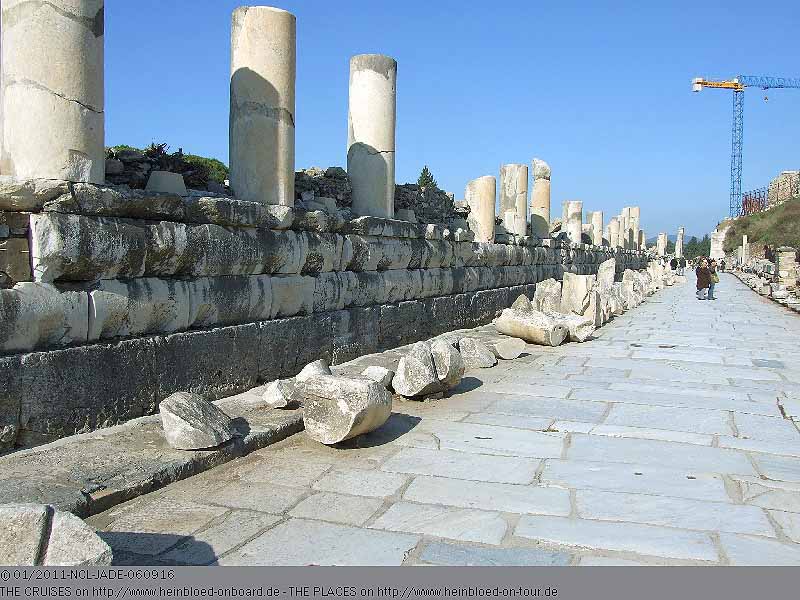 Diesen Wegweiser sollte man sich besser direkt vor Ort erklären lassen.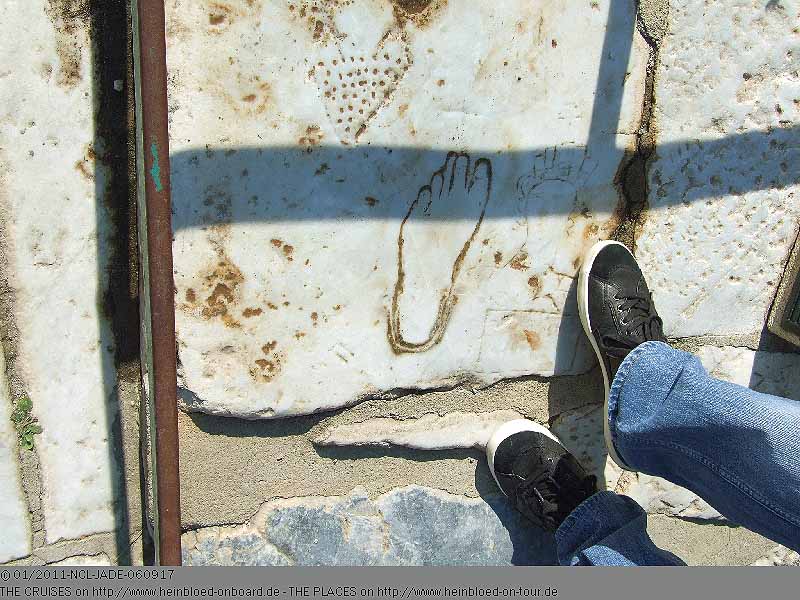 This signpost someone should better explain when you are there.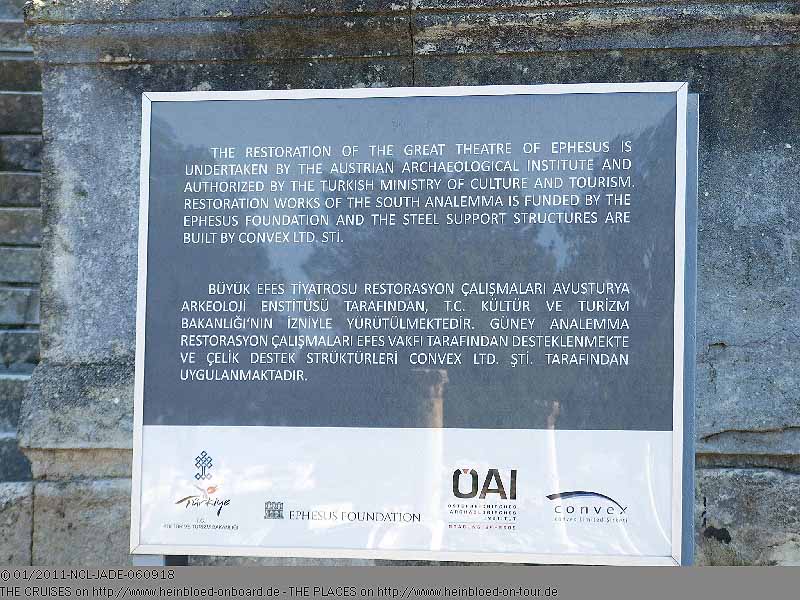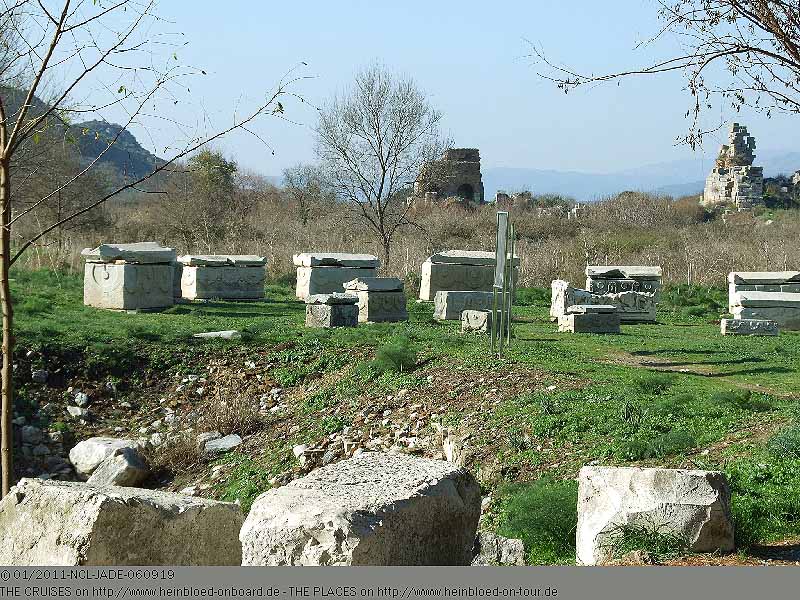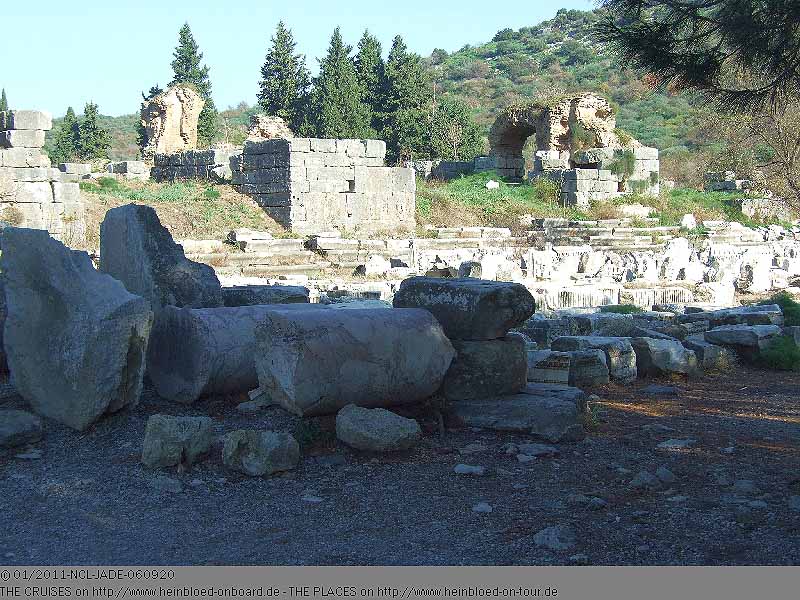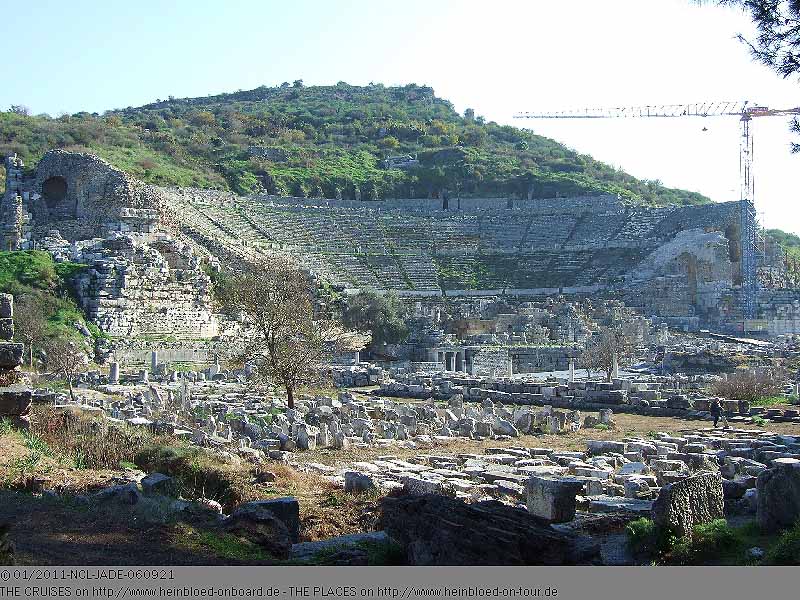 Well if you break your legs on the way down from the Terrace Houses or somewhere else: there is a medical station at the lower exit.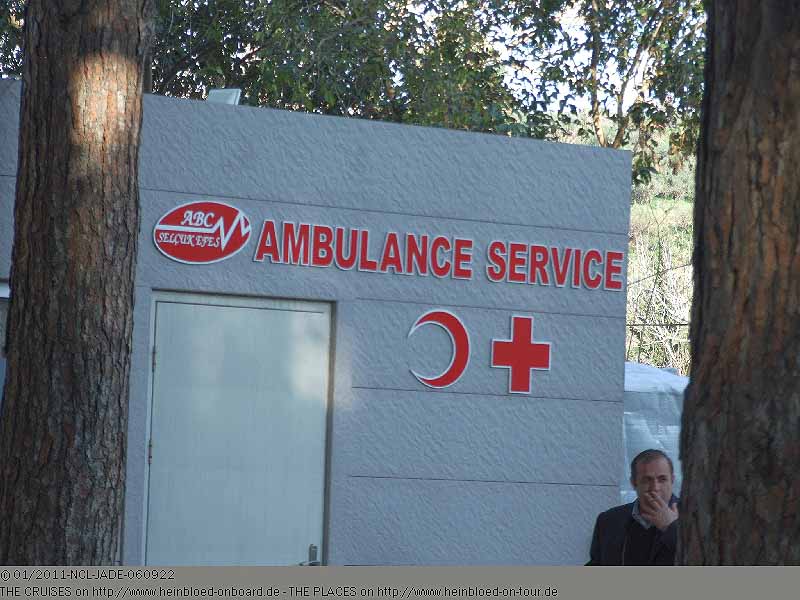 Nun wenn sich beim Abstieg an den Terrassenhäuser ein Bein gebrochen hat oder wo anders: es gibt eine Erste Hilfe Staiton am unteren Ausgang.
Unser Reiseführer ist mit uns von oben nach unten gegangen und der Wagen wartet hier. So bestand keine Notwendigkeit wieder nach oben zu laufen.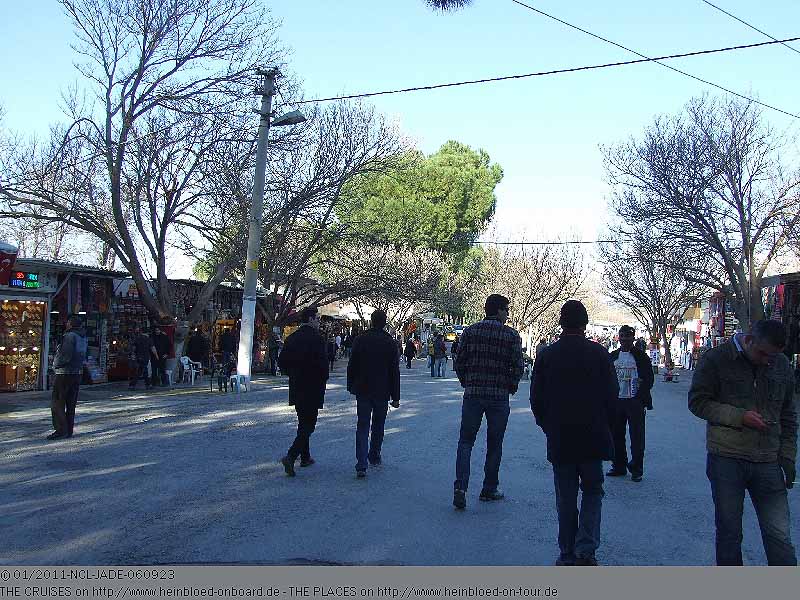 Our tour guide took us from the top to the bottom and the car was waiting there. So no need to return the way all up the hill.

Faked luxury watches... now you know where you are...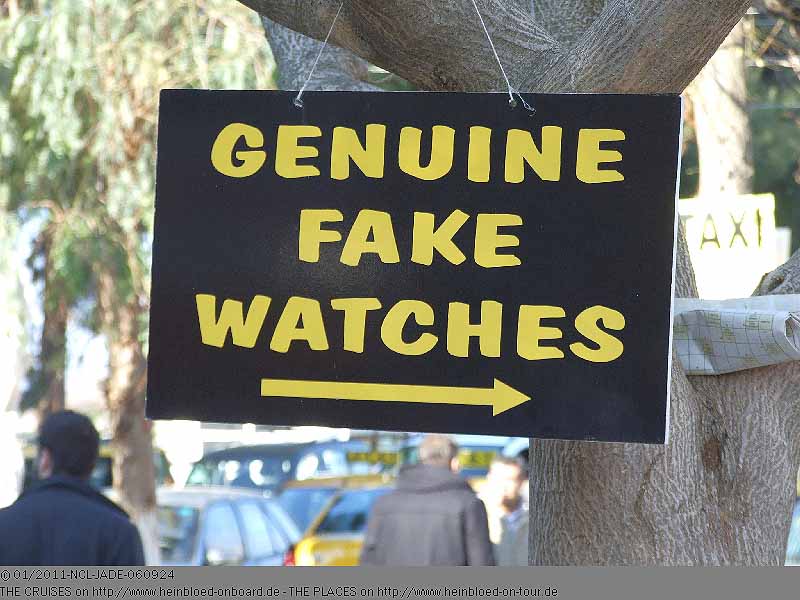 Gefälschte Luxus-Uhren... Nun weiss man wo man ist.
Nun der Veranstalter der Schiffstouren hat etwas für seine Kunden vorbereitet. Man darf aber auch so zugucken...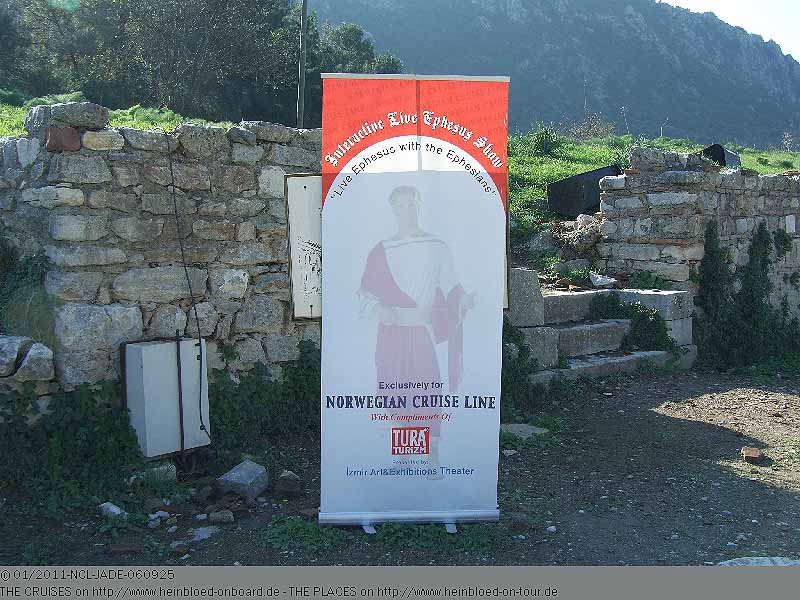 The tour operator of the ship's tour prepared following event for his customers. But you may see it at all...

Maybe you can imagine what is next...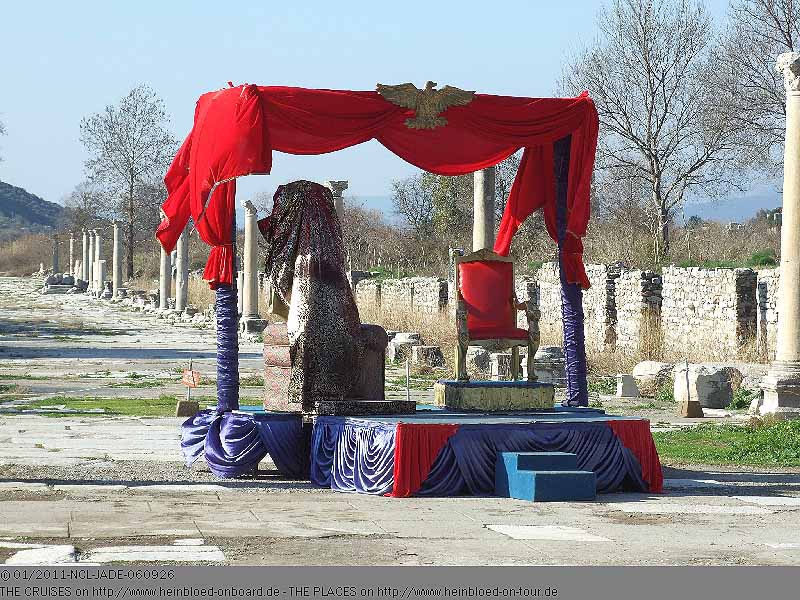 Vielleicht kann man sich denken, was jetzt passiert...
Von weitem konnte ich mit dem Fernglas einiges sehen...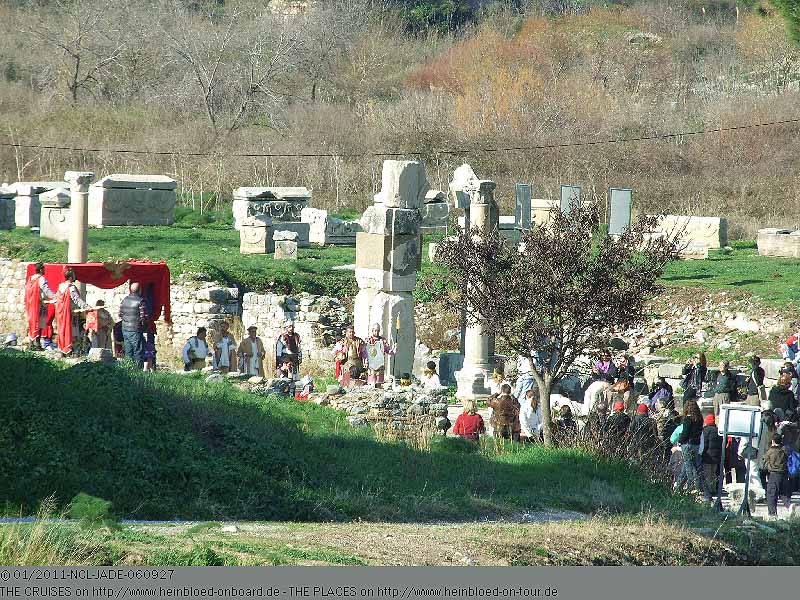 I could see with my binocular what happened there...

In the background they prepared themselves for the next show.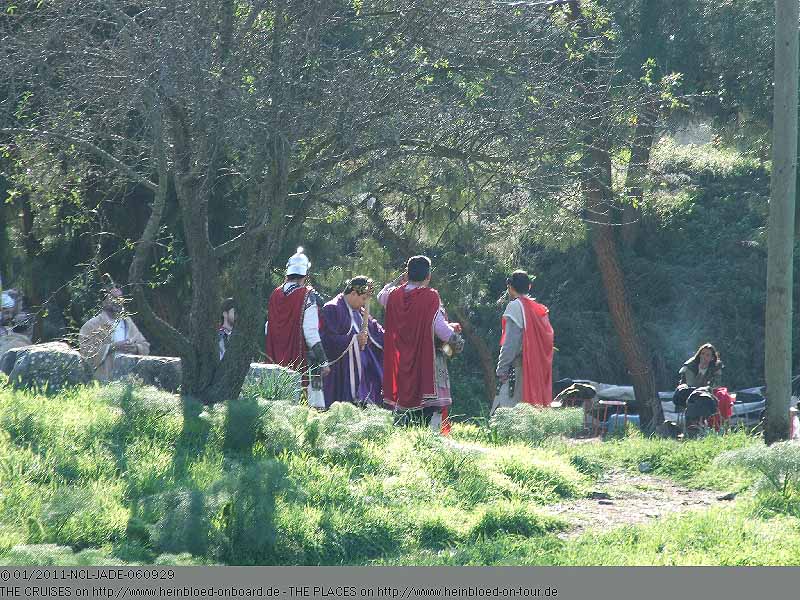 Hinten bereiten sich sich auf den nächsten Auftritt vor.
Und dann erklingen die Bläser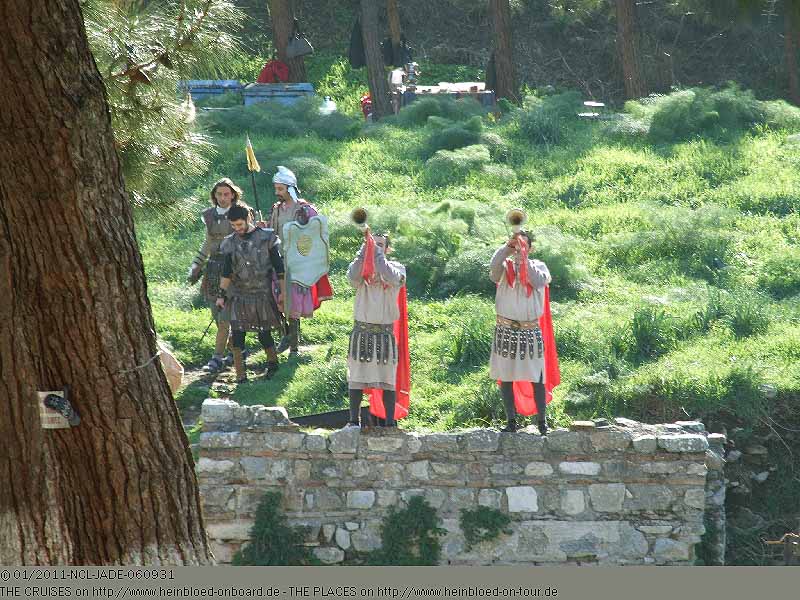 Then the horn sounded...

And the march to the arena started...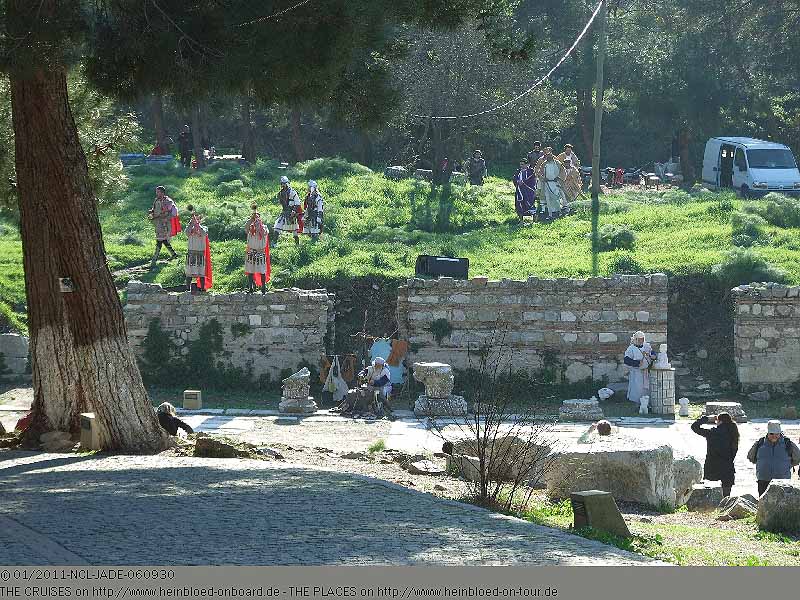 und der Einmarsch erfolgt.
Nach dem sich der Kaiser hingesetzt hat, verschwinden wir lieber... Die Show wird alle 15 Minuten wiederholt...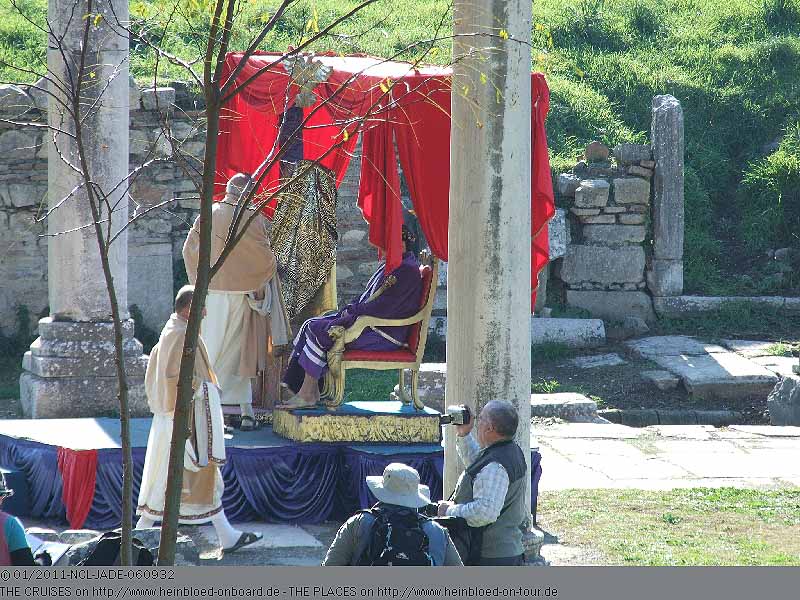 After the emporer sat down we decided to escape... They repeat the show every 15 minutes...

What I like with the tour operator: he offered a mobile toilet van Western style...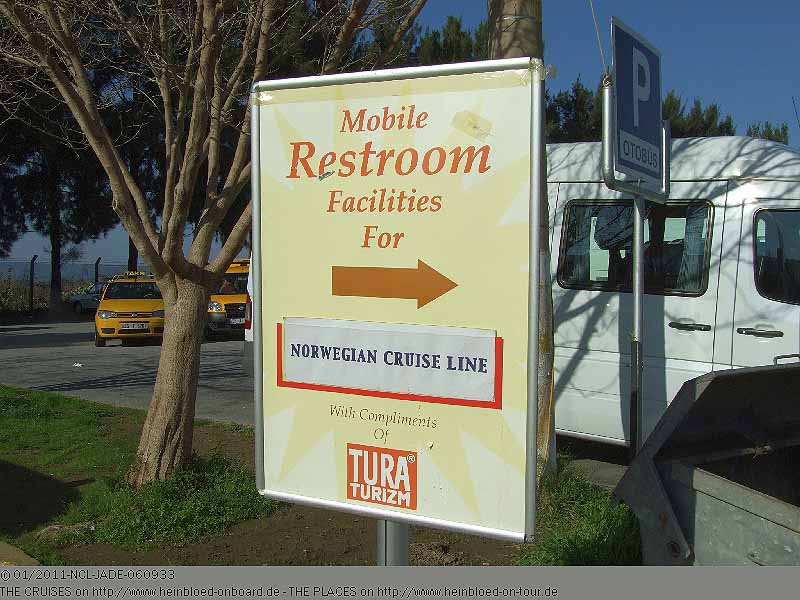 Was gut ist: der Veranstalter stellt einen mobilen Toilettenwagen westlicher Bauart....
aber wir probieren ihn nicht aus.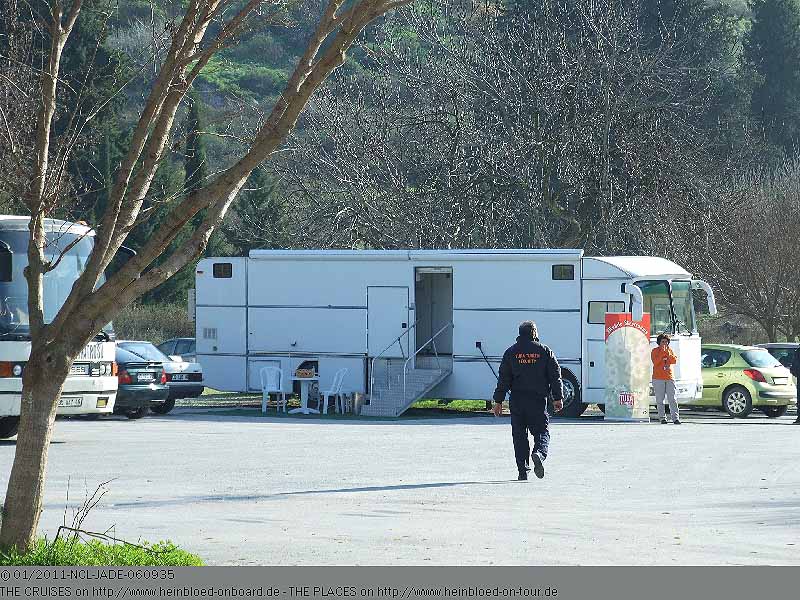 but we did not try them.

And of course they sold pictures from the imperial event.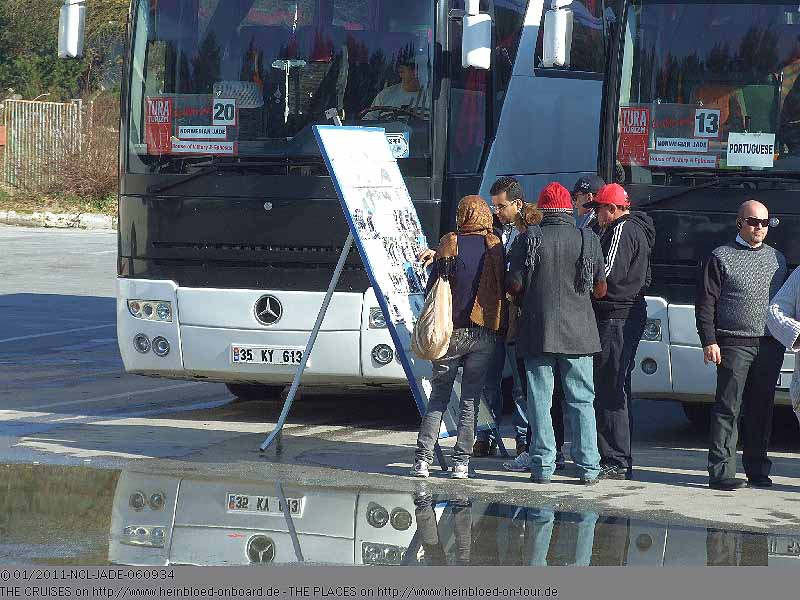 Und natürlich verkaufen sie Bilder von der kaiserlichen Veranstaltung.