Scroll down for English explanations - alternates with German explanations.

Für 2 EGP (= ca. 0,27 EUR) verkauft der Fahrer das Wasser... Ich bin mir aber sicher, dass er bei einem guten Trinkgeld, das er verdient hat, auf die gesonderte Abrechnung des Wassers verzichtet...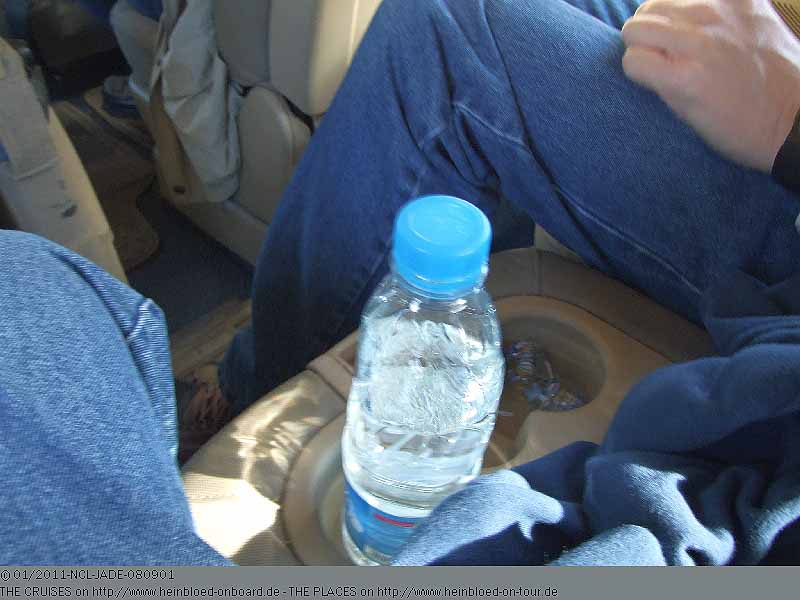 For 2 EGP (= approx. 0.35 USD) the driver sold water... I was quite sure that he would not extra charge if our tipping will be good enough but he deserved a good tip.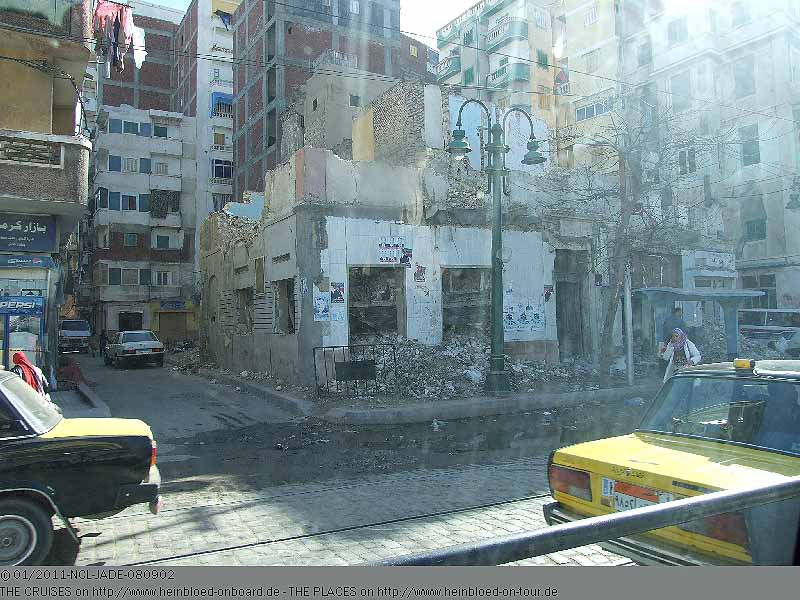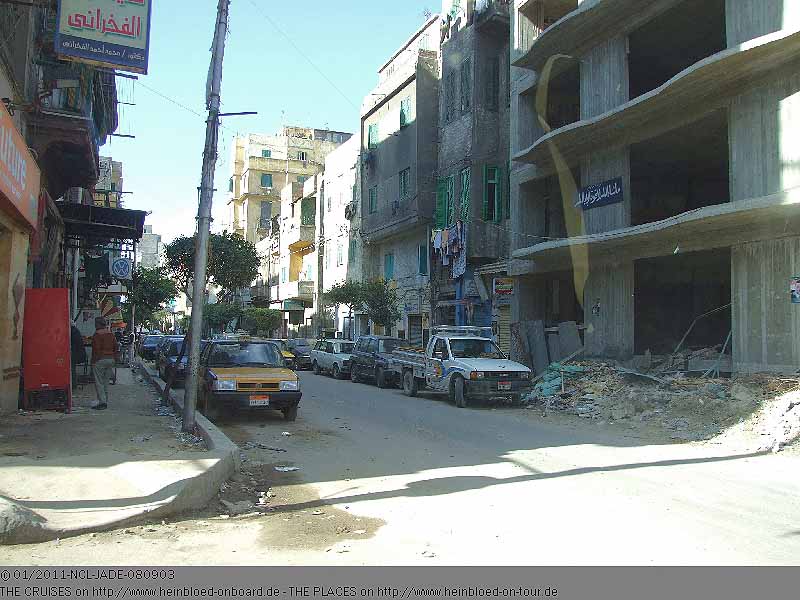 Maybe we should stay too long at the Roman Theater. If the policemen need to protect this way.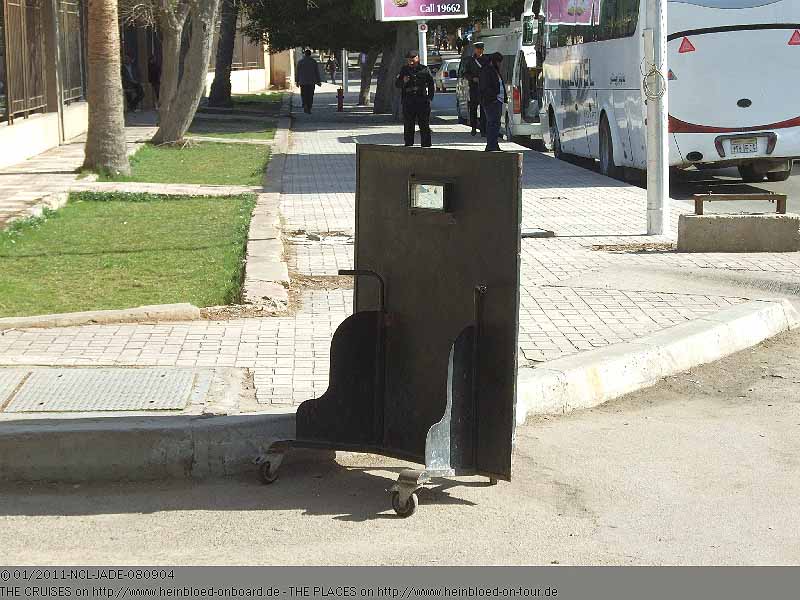 Vielleicht sollten wir vor dem Römischen Theater uns nicht lange aufhalten. Wenn sich schon die Polizisten damit schützen...
Foaud besorgt wieder die Eintrittskarten. Ägypter zahlen für den Eintritt den Preis einer Flasche Wasser von unserem Fahrer... wir Touristen etwa das 10-fache.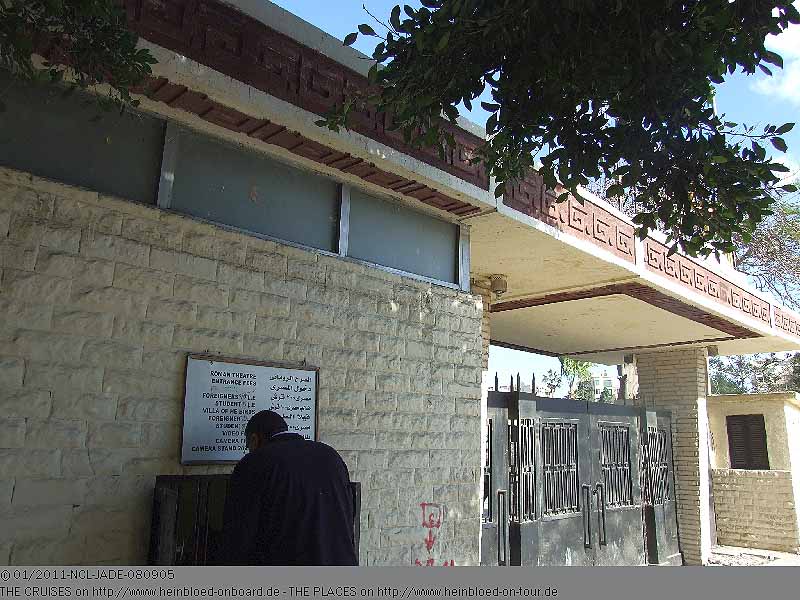 Foaud got us again the tickets. Alexandriaian only pay the price of a bottle of water from our driver... we as tourist pay about 10 times more.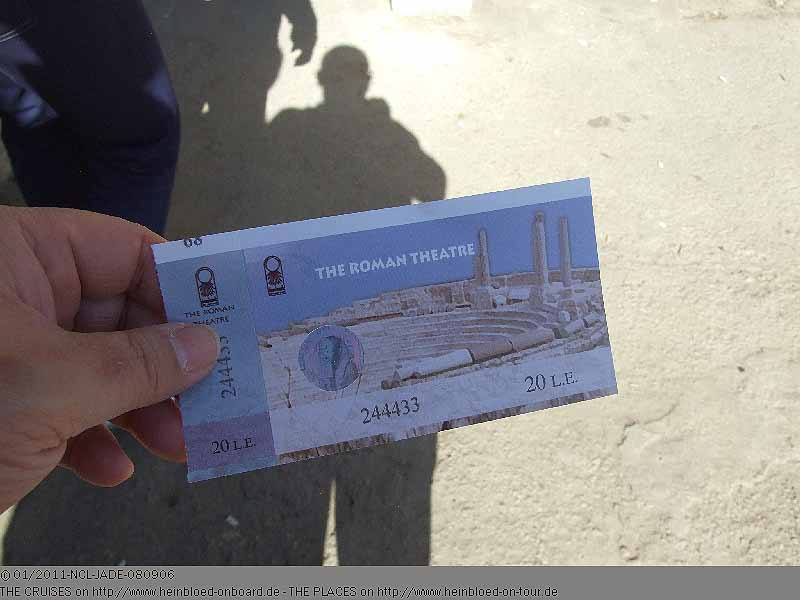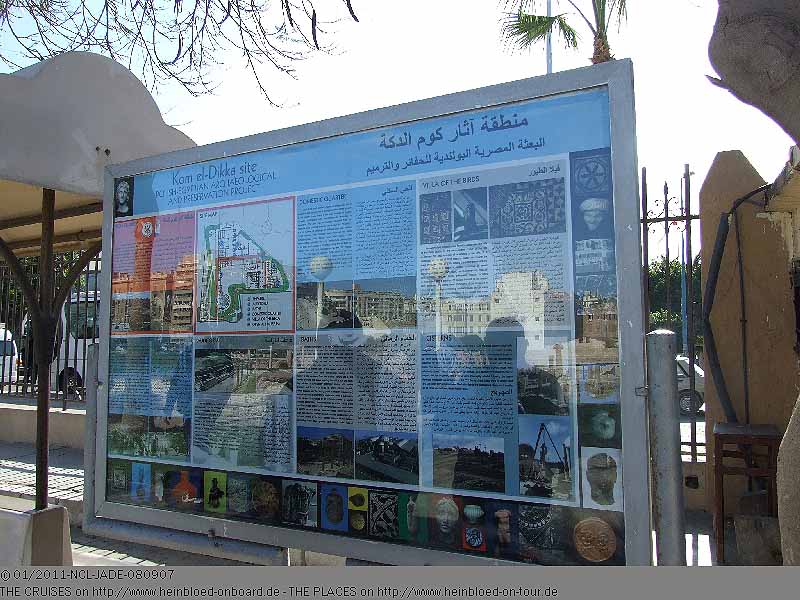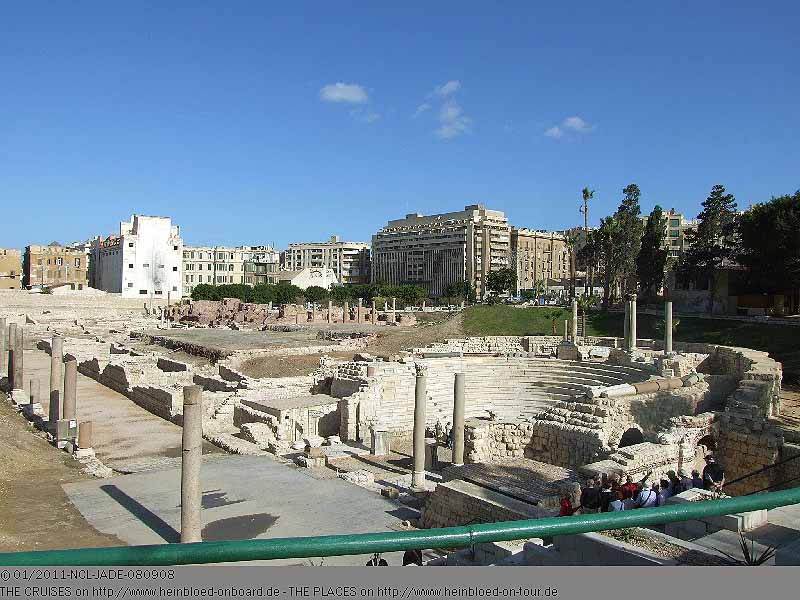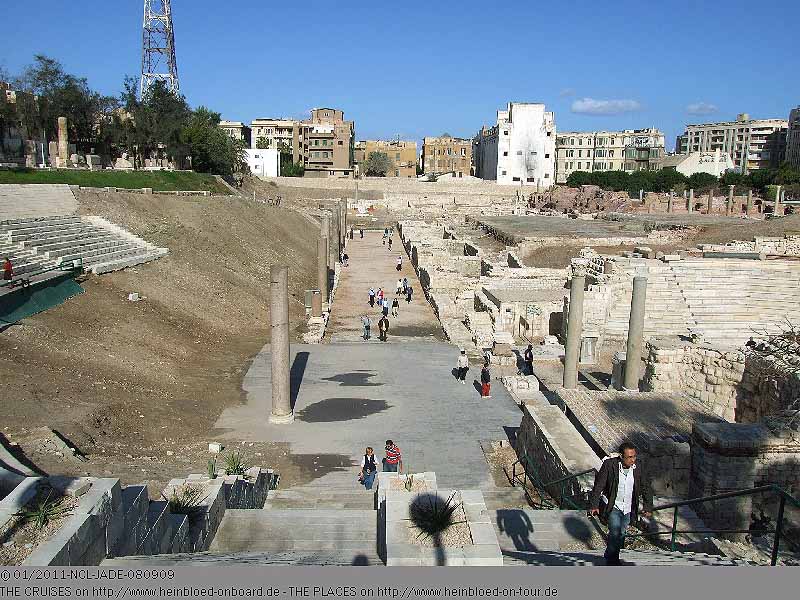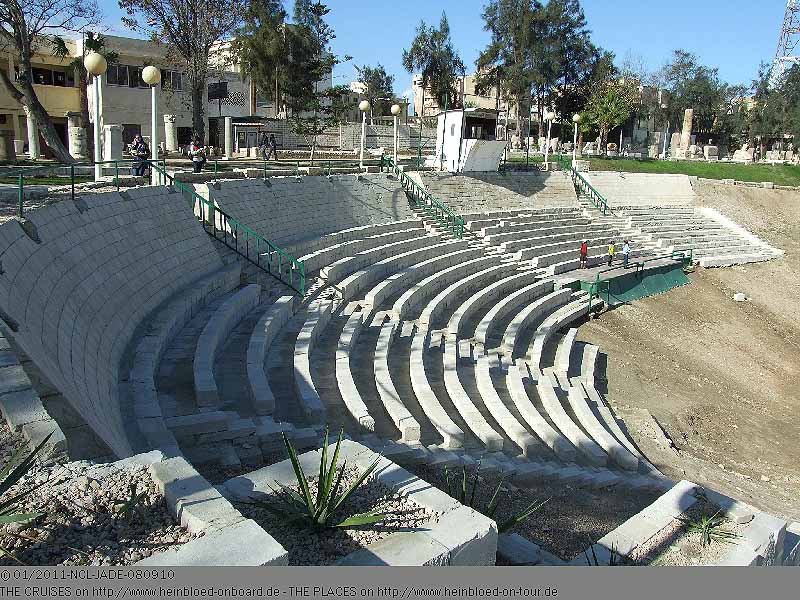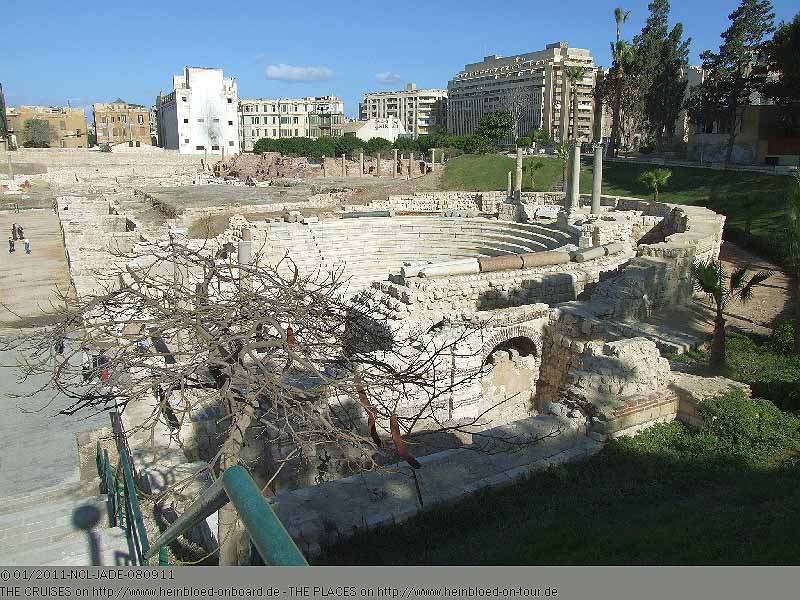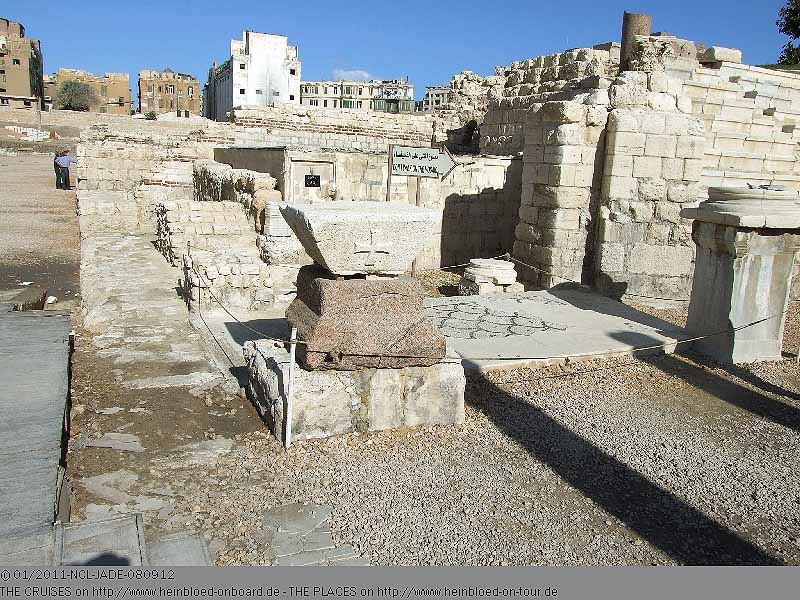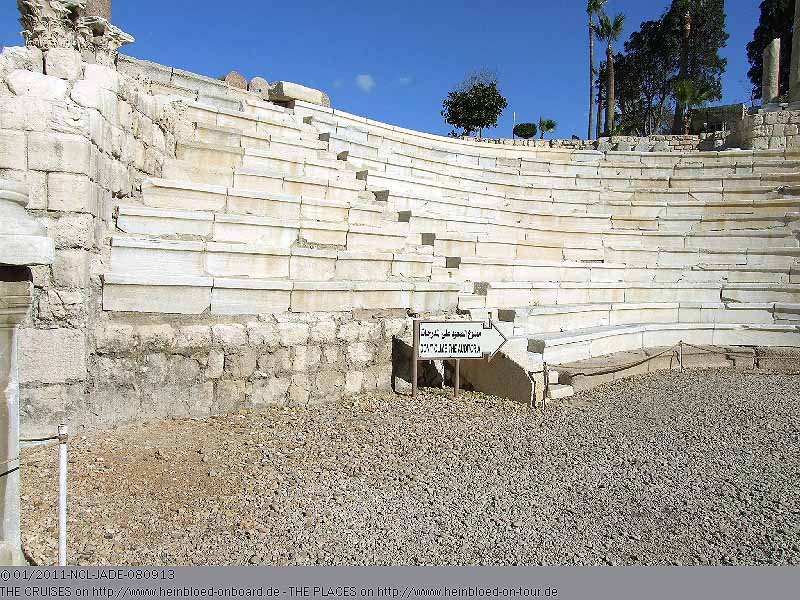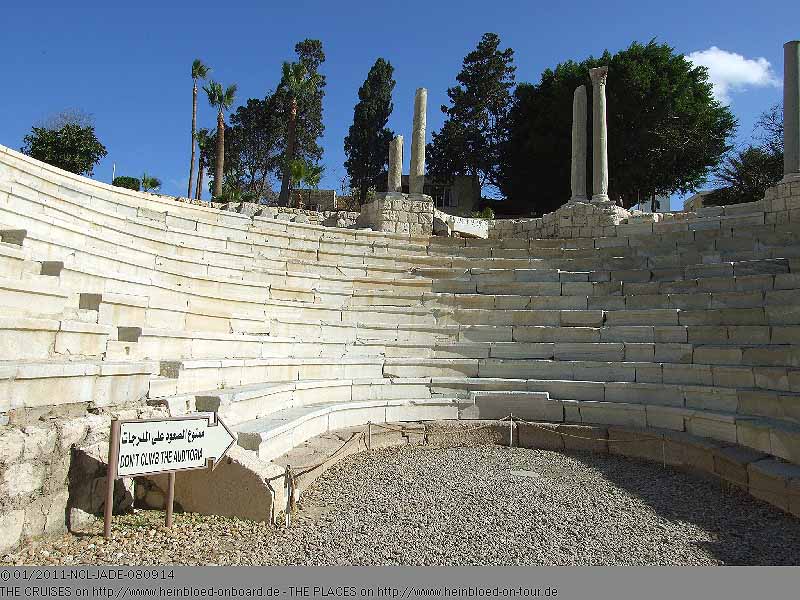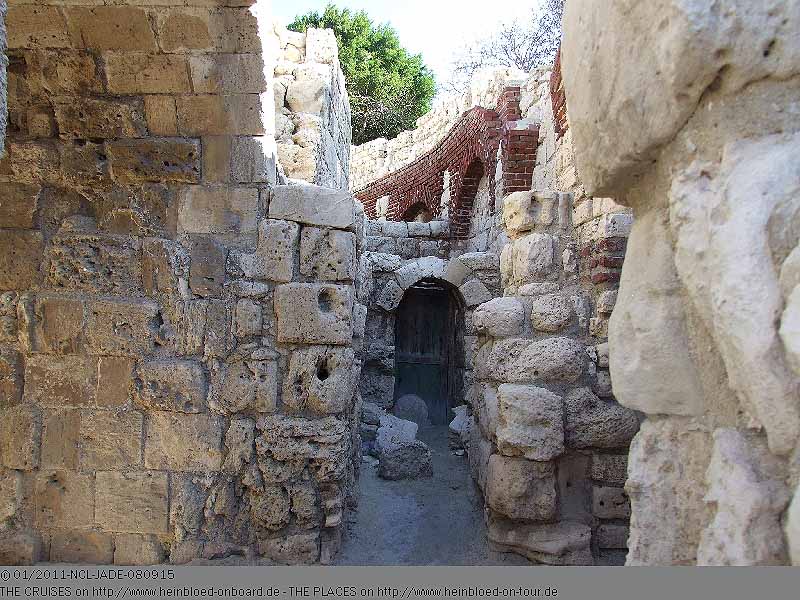 If you see mobile phone equipement on the pictures you should know that this was Bruno who want to show the German Telecom that even every poor country is covered much more better than us in Germany.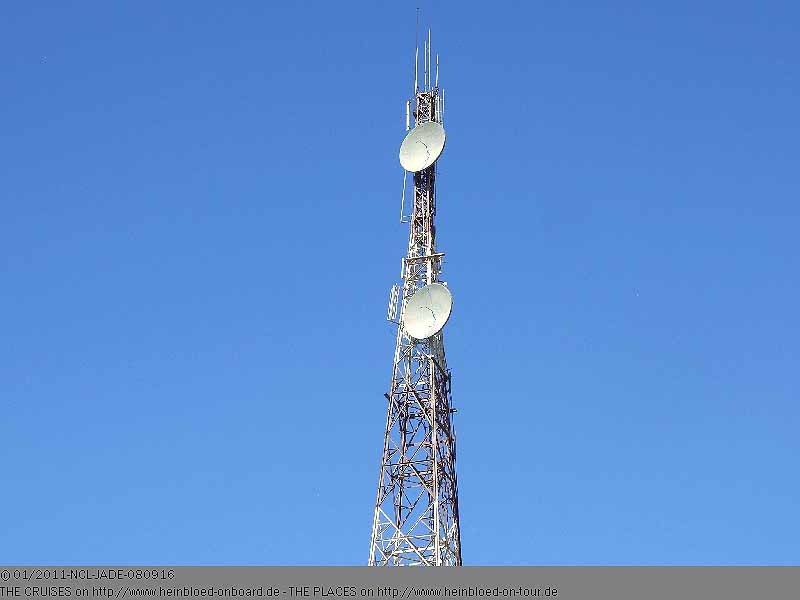 Wenn Mobilfunk-Sender fotografiert werden, dann ist es immer Bruno, der der Telekom zeigen will, dass ja sogar jeder Staat in der 3. Welt besser versorgt ist, als durch Telekom in Deutschland...
Ansonsten muss man sagen... nach Rom, Athen, Izmir mit Ephesus... Tunis, Neapel mit Herculeneum hat ja nun ein Römisches Theater in Alexandria etwas schwer zu begeistern.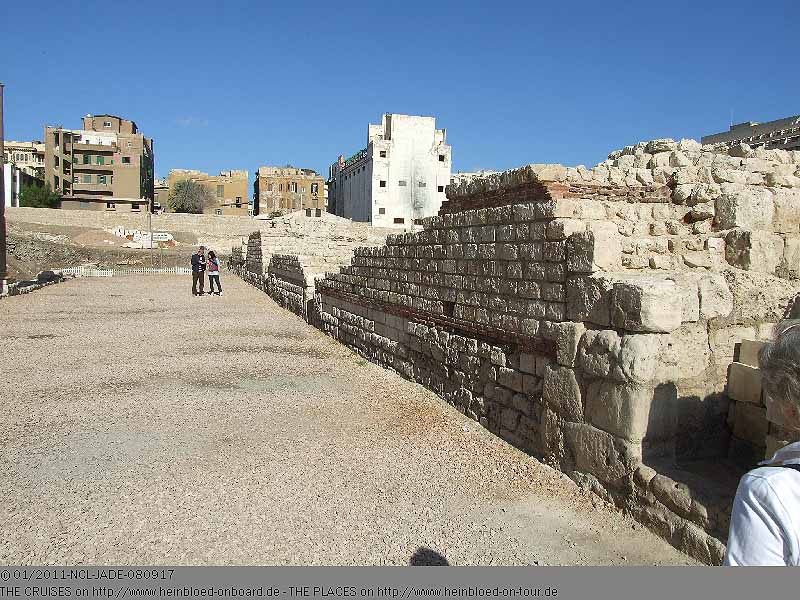 But I need to say... after Rome, Athens, Izmir with Ephesus... Tunis, Naples with Herculaneum it was somehow difficult for a Roman Theater in Alexandria to make me exciting.

But here again: everything clean...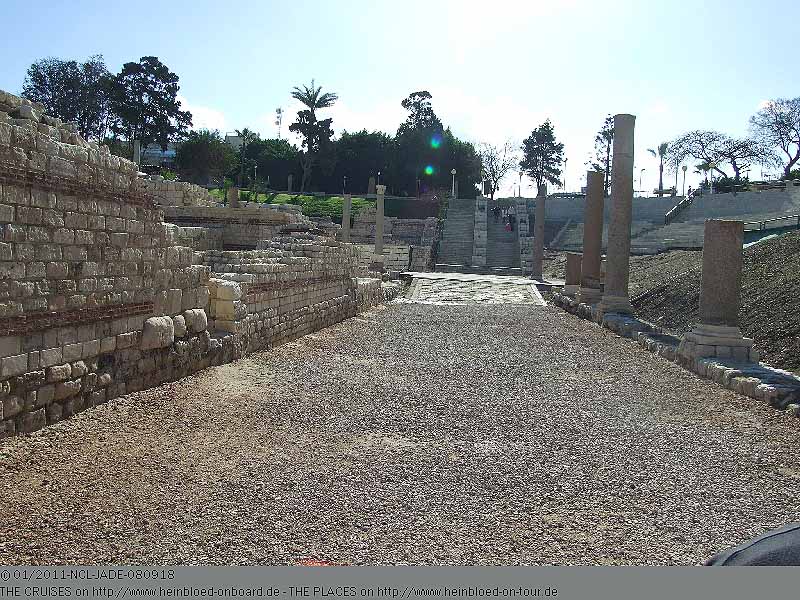 Aber auch hier: alles sauber...
Kein Kamel und dessen Ausscheidungen weit und breit...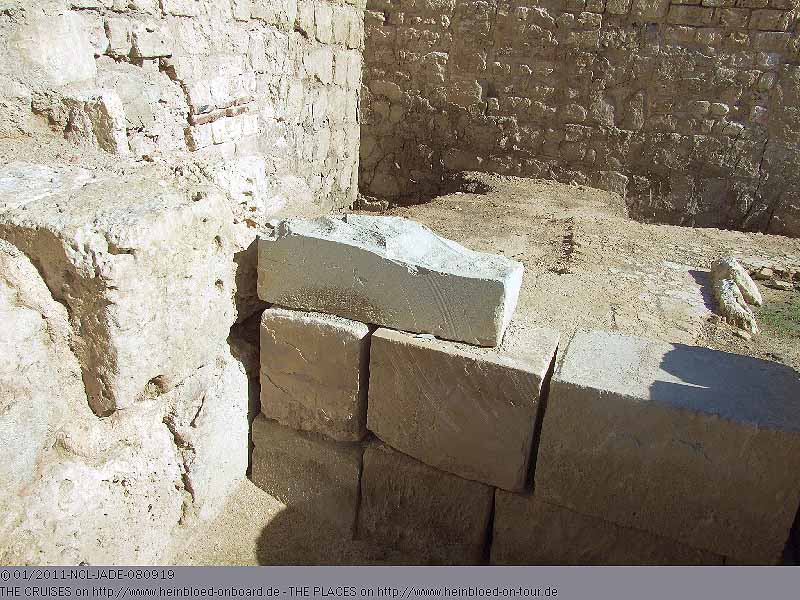 No camel and its excrements here around...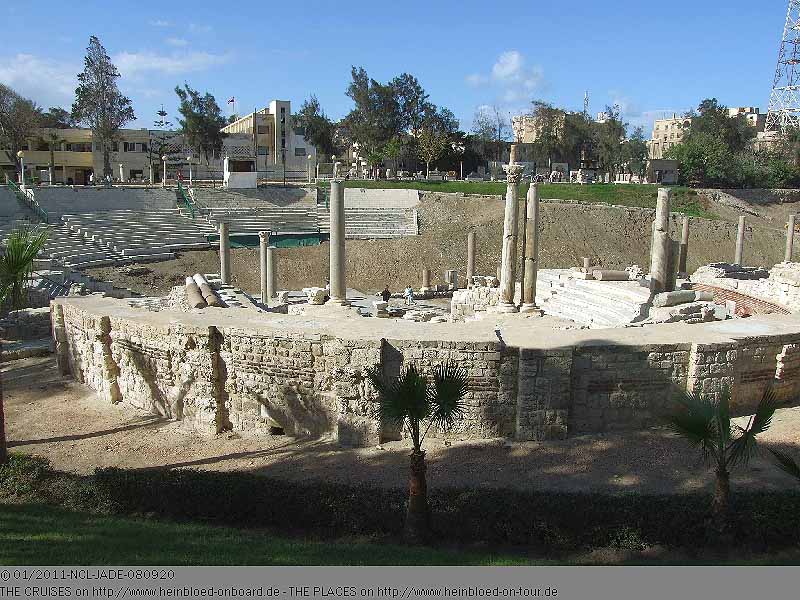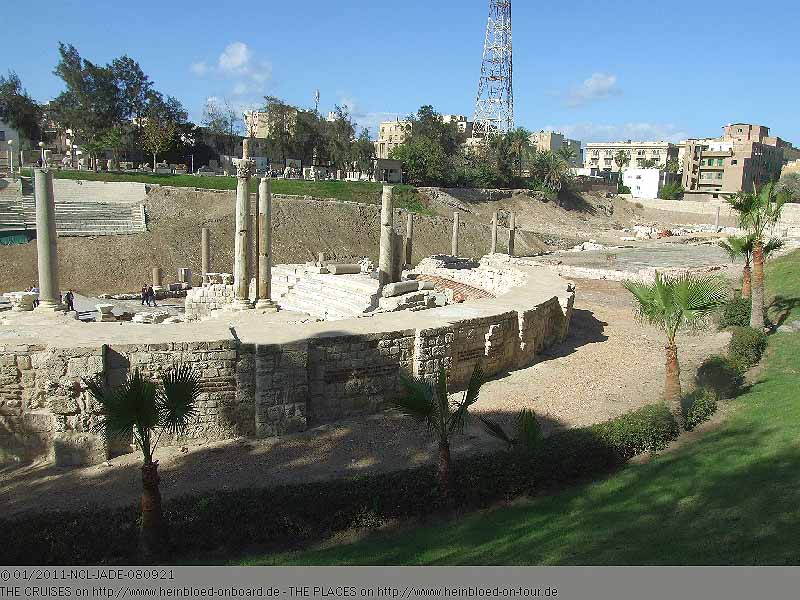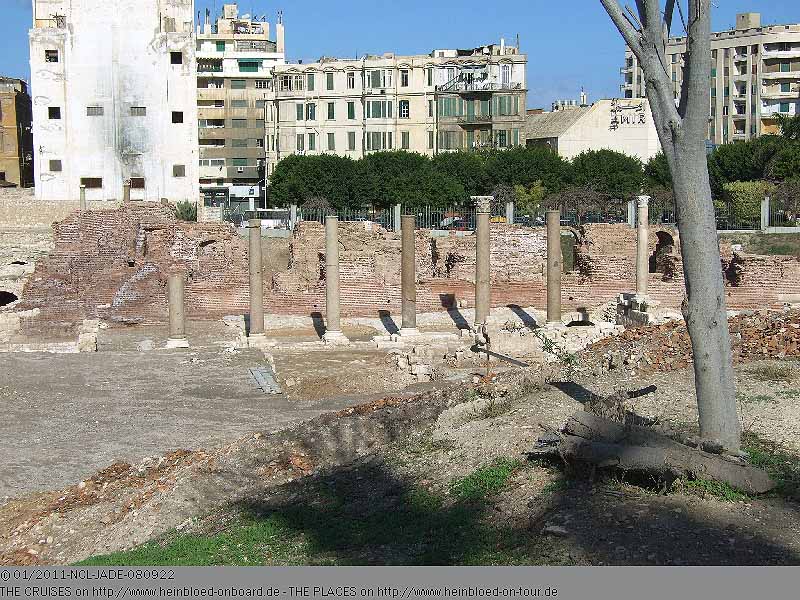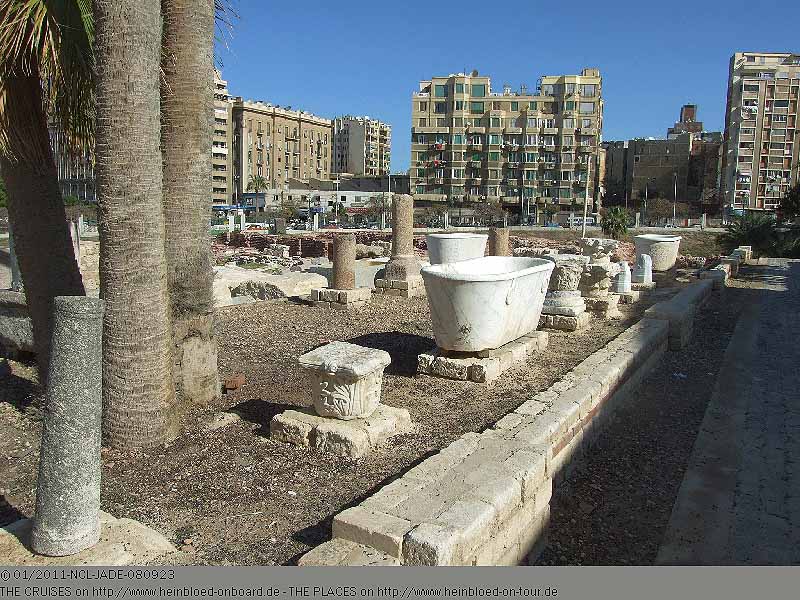 In the upper part you have access to Greek objects which were found on an underwater-expedition.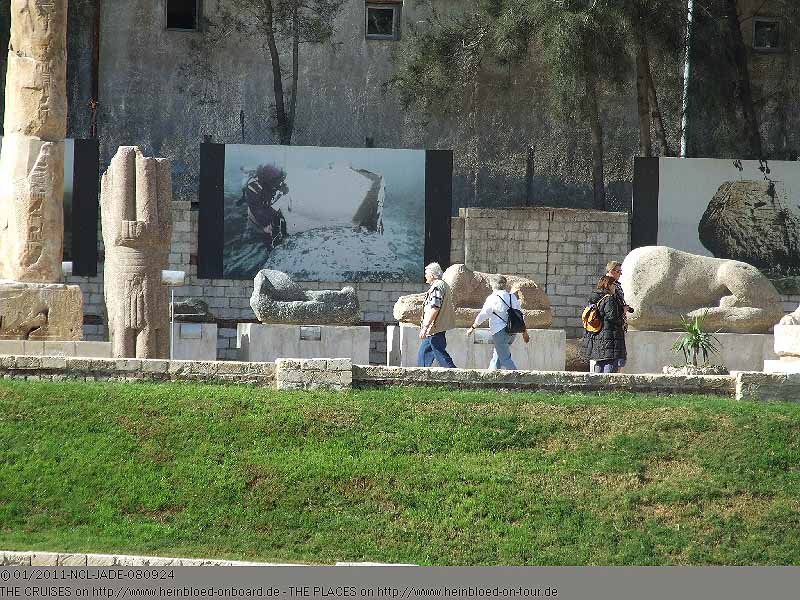 Im oberen Teil gibt es noch Objekte griechischer Herkunft aus Unterwasser-Expeditionen.
Bruno meinte auch, dass sich das gelohnt hat. Mir war es nach dem Besuch der Akropolis etwas zuviel Griechenland...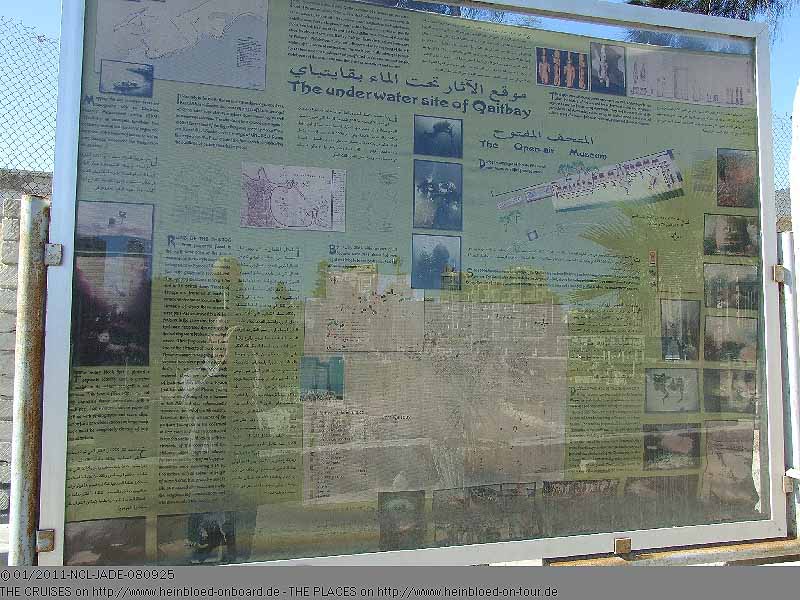 Bruno said that it was worth to see. But I had too much Greece after the visit of the Acropolis...