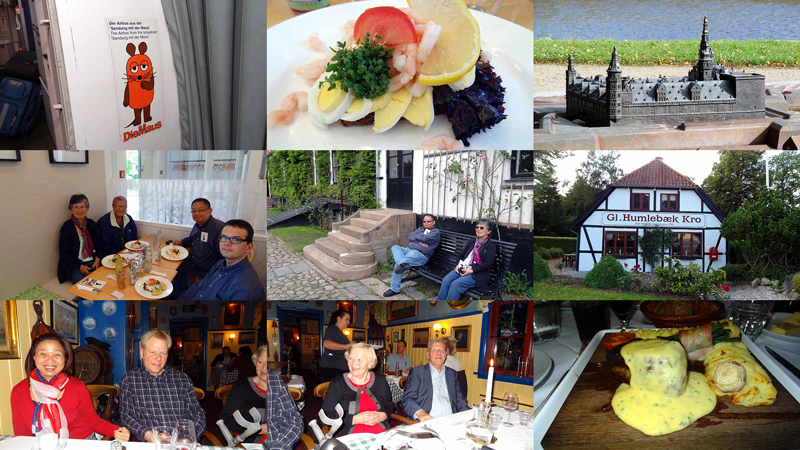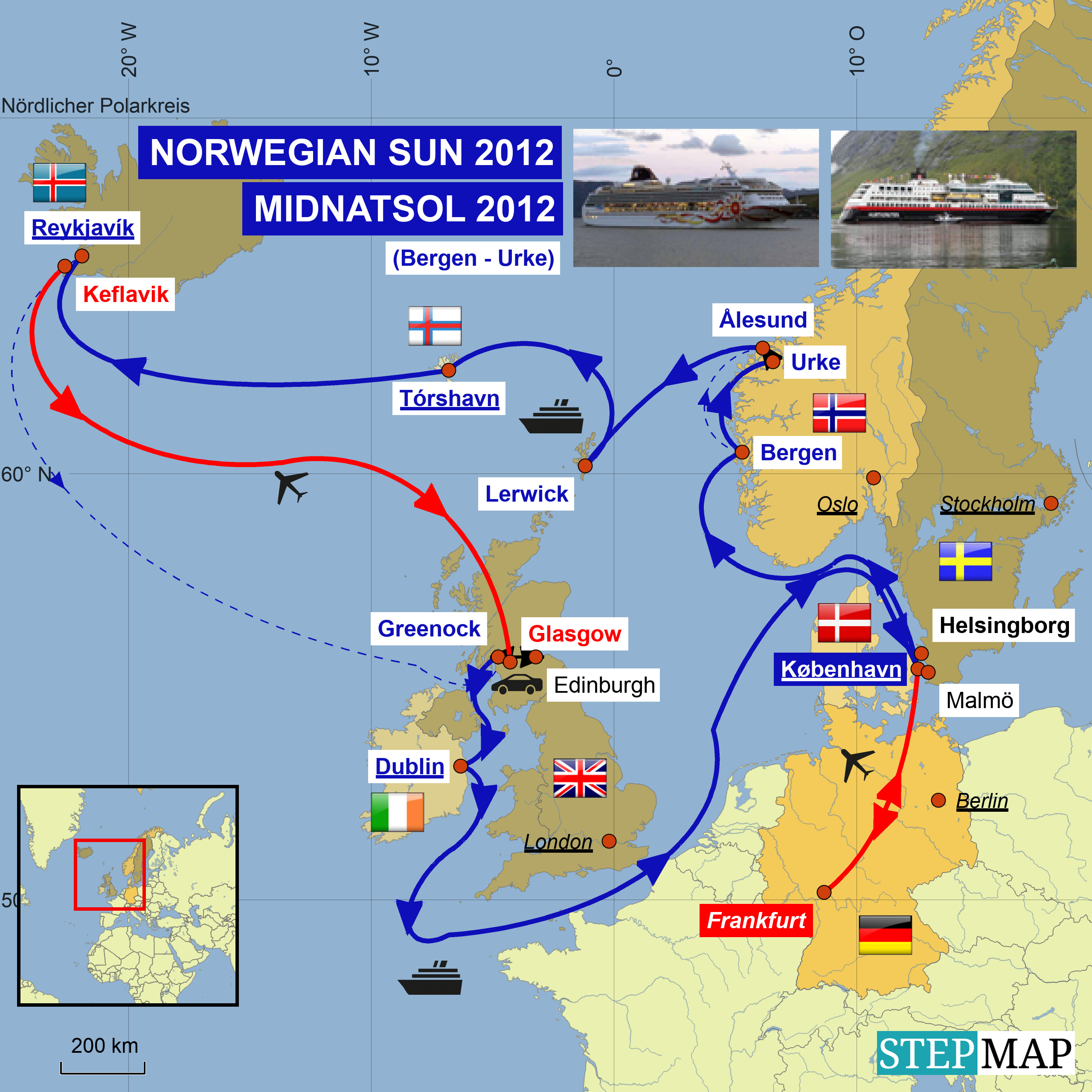 Das 1. Schiff war die EMPRESS. Aber sie war noch zu weit entfernt und es war noch zu dunkel.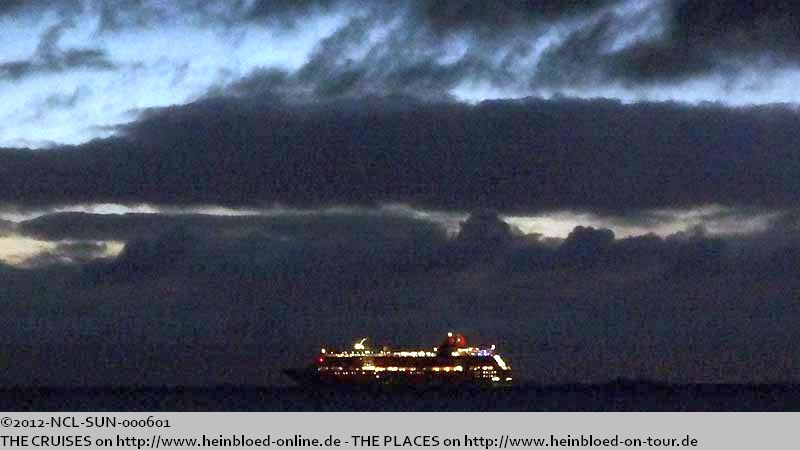 My first ship of the day was EMPRESS. But she was too far away and it was too dark.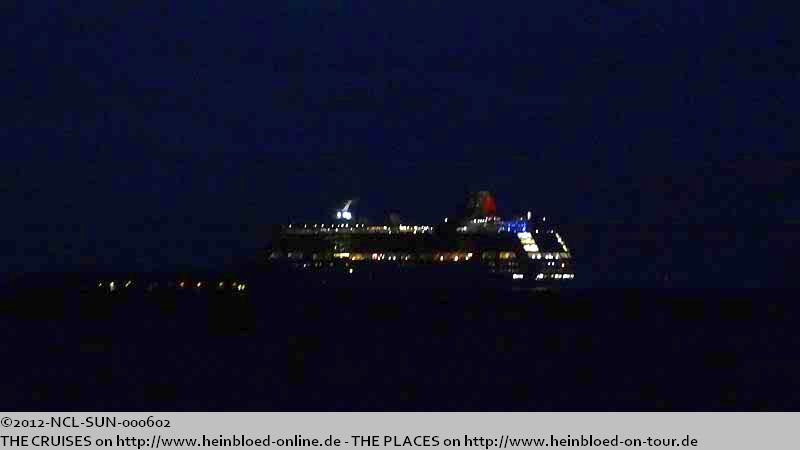 Nun war ich sehr überrascht. Ein Besserwisser auf cruisecritic.com hat immer behauptet, dass keine großen Kreuzfahrtschiffe unter die Öresundbrücke fahren... Stimmt auch... wenn man sieht, dass sie daneben fahren und über den Tunnelteil der Brücke fahren. Die MSC MAGNIFICA hat 92.409 t, eine Höhe von 32,2 m und einen Tiefgang von 7,70 m. Im Vergleich hierzu unsere NORWEGIAN SUN: Tonnage 78.309 t, Höhe 32,25 m und Tiefgang 8,00 m (machen es die 30 cm aus, dass sie später hier nicht durchfahren kann?).

I was surprised. Someone who knew everything better on cruisecritic.com said that no big cruise ship can go under the Öresundbridge... Maybe... as you can see they do not pass the bridge but the part over the tunnel of the bridge. MSC MAGNIFICA has 92,409 t, a beam of 105.6 ft. and a draft of 25.2 ft.. Just to compare NORWEGIAN SUN: 78,309 t, beam of 105.8 ft. and a draft of 26.2 ft. (does this 1 ft not allow her later to pass here?).

I went to Hertz which was located just at the Vesterport station and collected there our car. That was much cheaper than getting the car from the airport although that was much more closer to the hotel. So I drove through Copenhagen which awaked very slowly.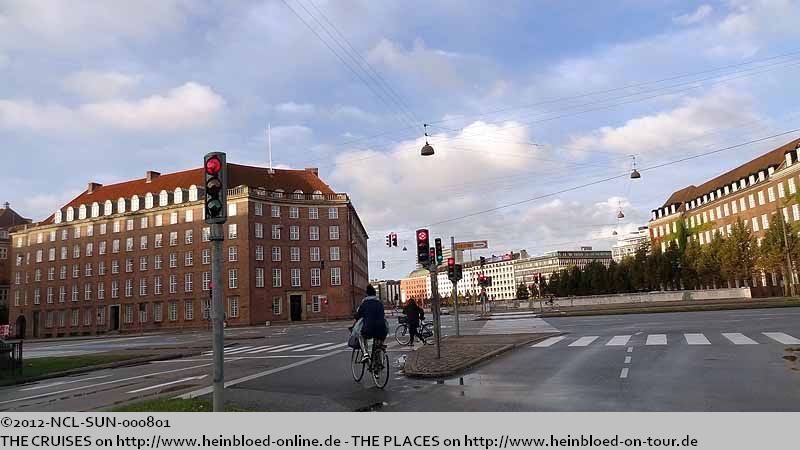 Ich fahre dann zu Hertz, die direkt am Bahnhof Vesterport stationiert sind und hole dort einen Wagen ab. Das ist billiger als am Flughafen den Wagen zu holen, obwohl sehr viel näher zum Hotel. So fahre ich durch Kopenhagen, das langsam erwacht.
Wegen der vielen U-Bahn-Baustellen auf dem Weg von der Innenstadt nach Frihavn, verfahre ich mich ständig, weil mein Navi natürlich die nicht kennt.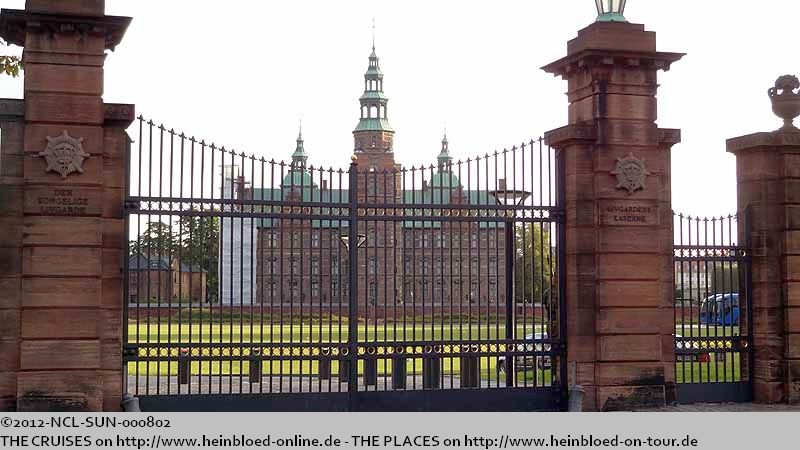 Due to the many Metro-construction sites between the city center and Frihavn I missed the right way frequently as my GPS did not know about them.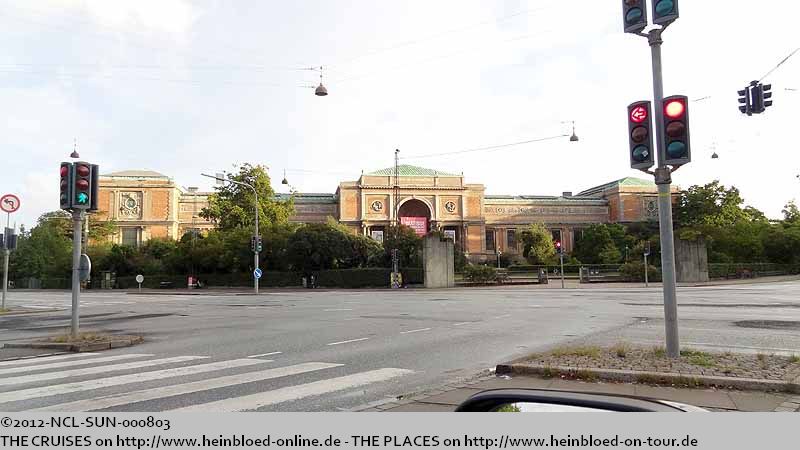 Am Bahnhof Österport sieht man den Taxistand. Das wäre der nächste Taxistand zum Frihavn und Langelinie, wenn man nicht sein Gepäck 15-20 Minuten schleppen will.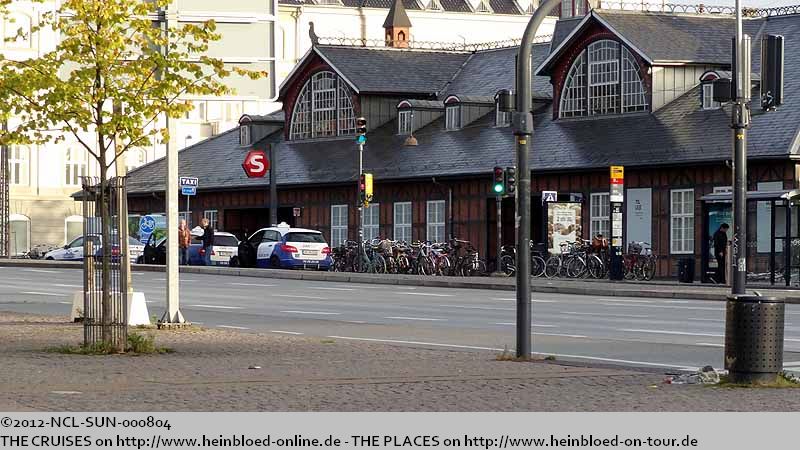 Here at the Österport station you can see the taxi stand. This will be the next taxi stand to Frihavn and Langeline if you dislike carrying your bags 15-20 minutes.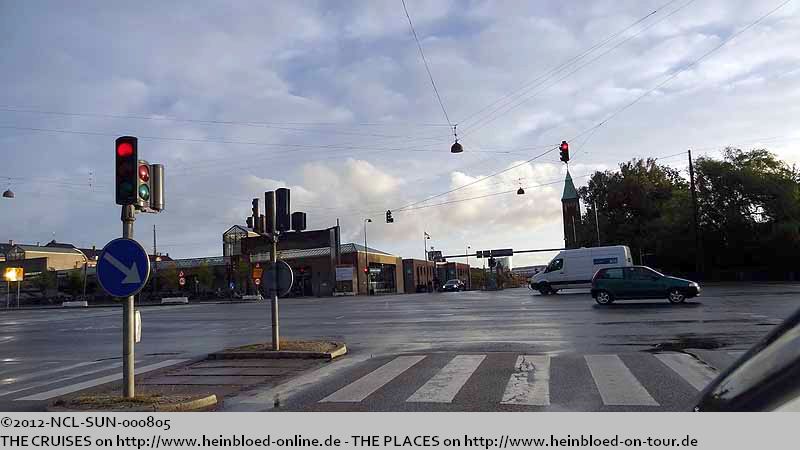 Vor dem Cruise Terminal stehen bereits die HoHo-Busse. Die linke Gesellschaft habe ich nicht gefragt. Die rechte Linie bietet einen Shuttle von/zur kleinen Meerjungfrau an.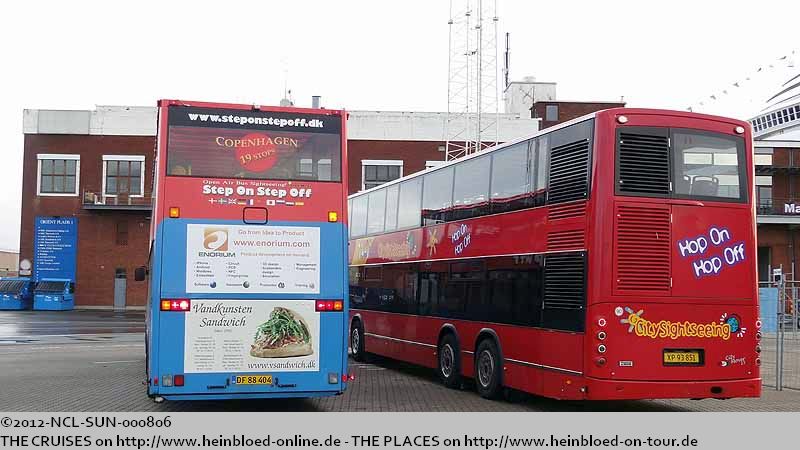 In front of the cruise terminal there were already the HoHo-Buses waiting. I did not ask the left company. The right line offers a shuttle from/to the Little Mermaid.

They would allow that you start your tour in the city center and then transfer. One ride goes directly from the cruise terminal to the city center.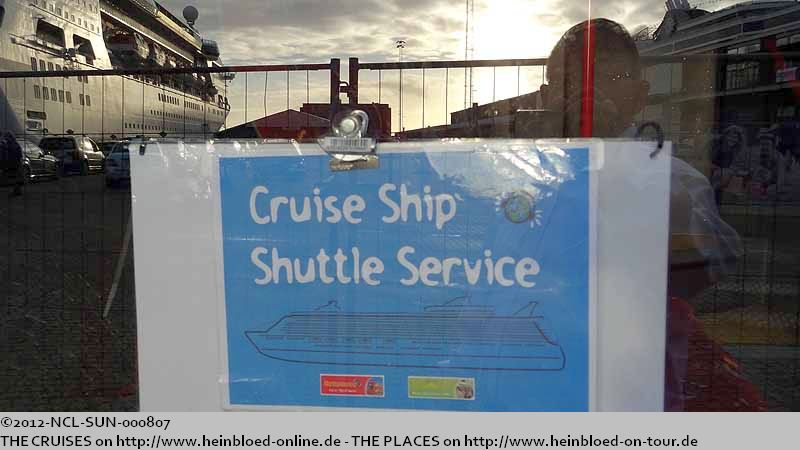 Sie würden es zulassen, wenn man in der Stadt mit einer Besichtigungstour anfängt und dann dort umsteigt. Eine Fahrt geht später direkt vom Cruise Terminal direkt in die Stadt.
Ich suche mir schon mal für die Rückfahrt ein nettes Großraumtaxi aus: Sten habe ich für die Rückfahrt engagiert.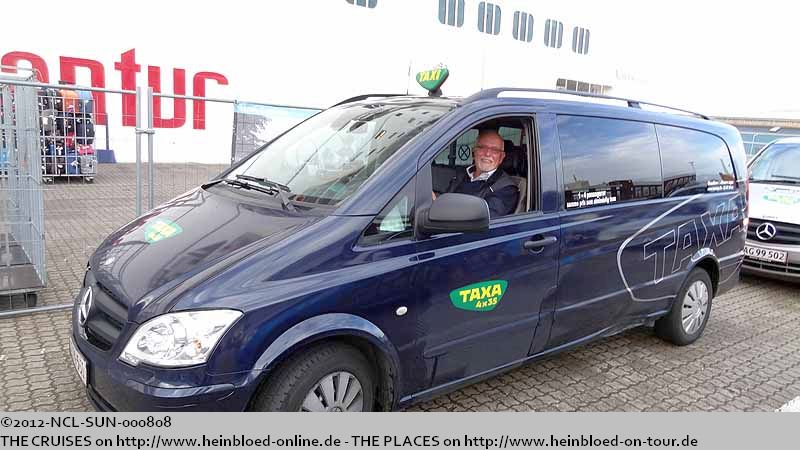 I checked already for a van cab for our return journey: I placed an order with Sten for our way back to the airport.

Here was internet for the crew available.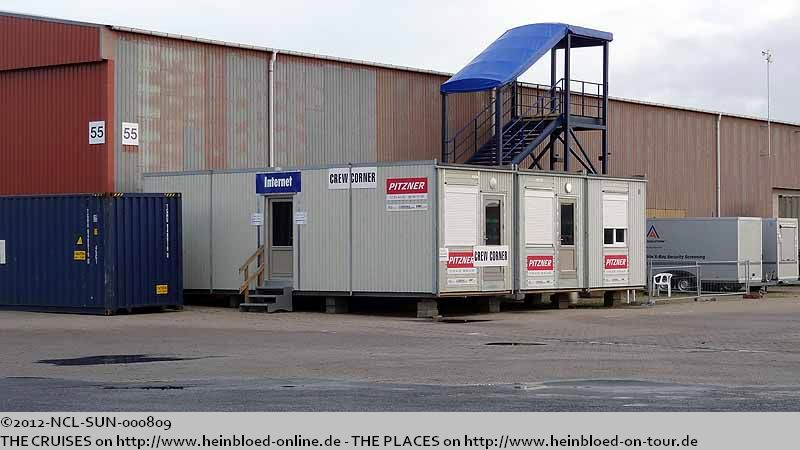 Hier gibt es Internet für die Crew.
Hinterher müssen wir noch für Frances nochmals zum Flughafen, weil Air Canada deren Gepäck verloren hat. Unser Navi führt uns durch ein Wohngebiet, in dem ein Garagenflohmarkt stattfindet.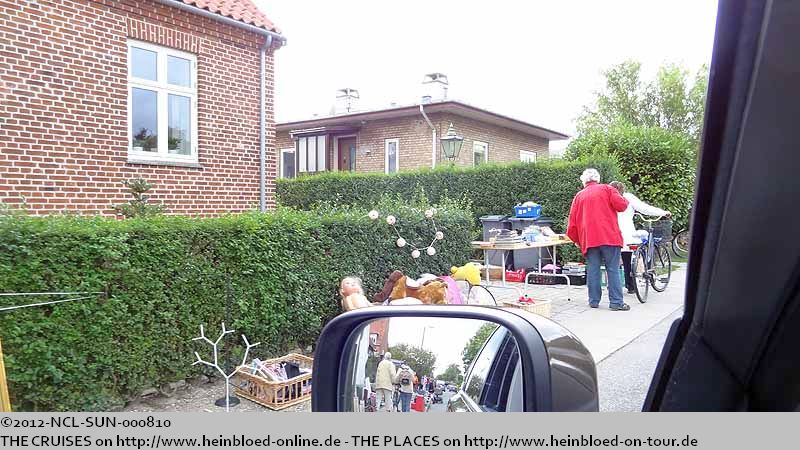 Later we need to get for Frances to the airport as Air Canada lost their luggage. Our GPS took us through a residential district where they had a garage sale.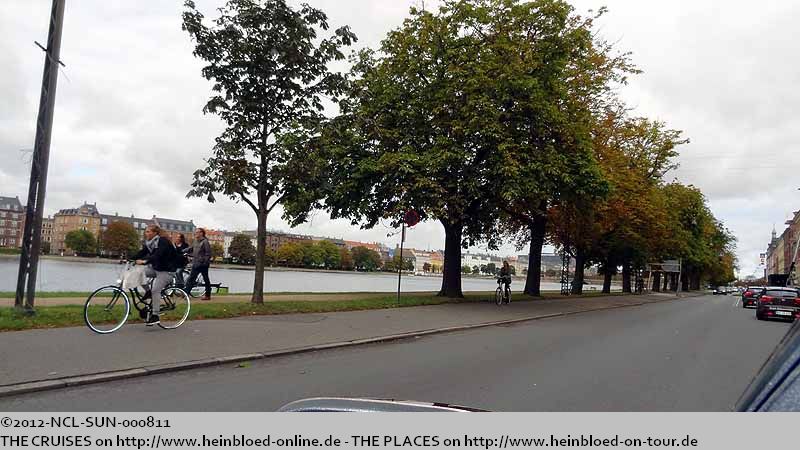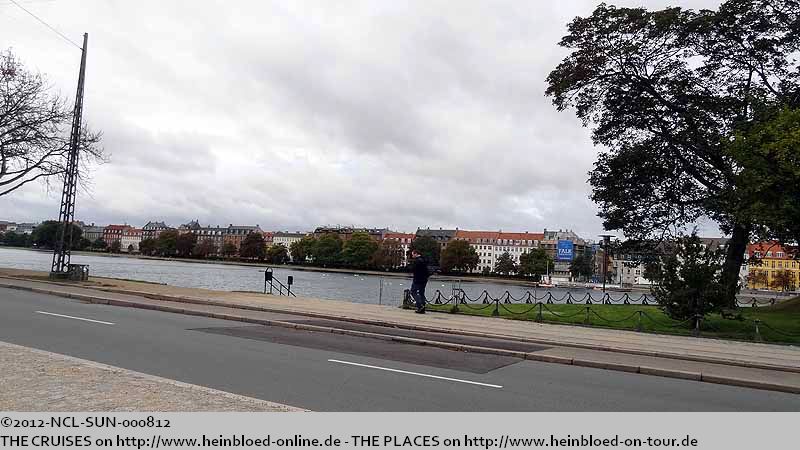 Die anderen Reisen in diesem Blog/
The other voyages in this blog: