Scroll down for English explanations - alternates with German explanations.

Zwischenzeitlich haben wir Eva Maria erreicht und pünktlich auf die Minute wartete sie vor dem Café auf uns.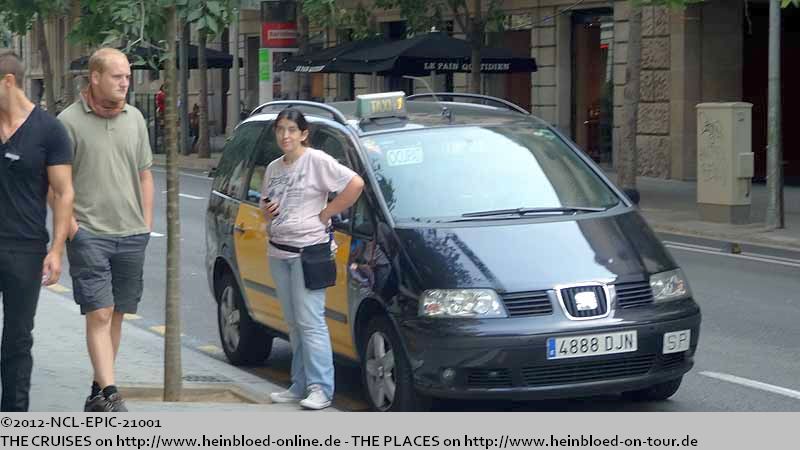 Meanwhile we reached Eva Maria and right on time she waited in front of the Café for us.

Eva Maria and Rosa found immediately the right address so for the rest of the journey we were totally ignored...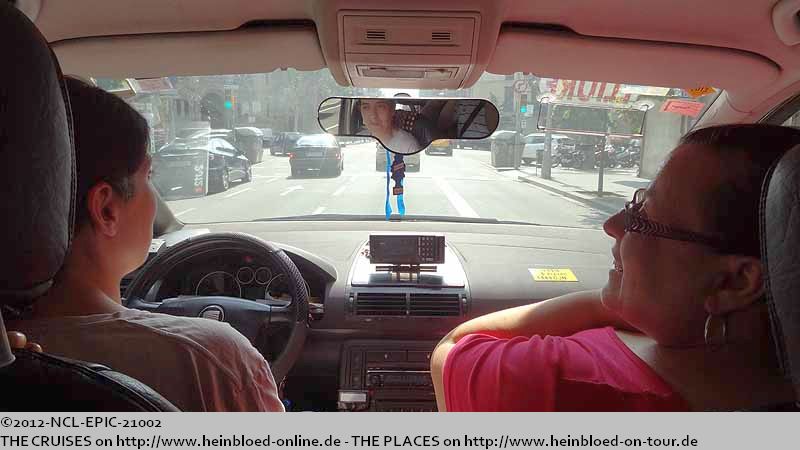 Eva Maria und Rosa verstehen sich auf Anhieb gut und so werden wir einfach den Rest der Fahrt ignoriert...
Wie üblich möchte ich gerne auf den Montjuic, um ein paar Bilder von Barcelona zu machen.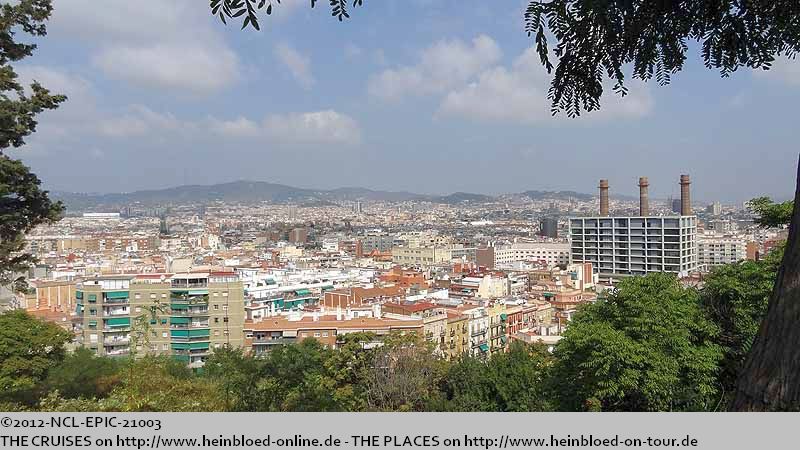 As ususal I liked to see the Montjuic to get some pictures from Barcelona.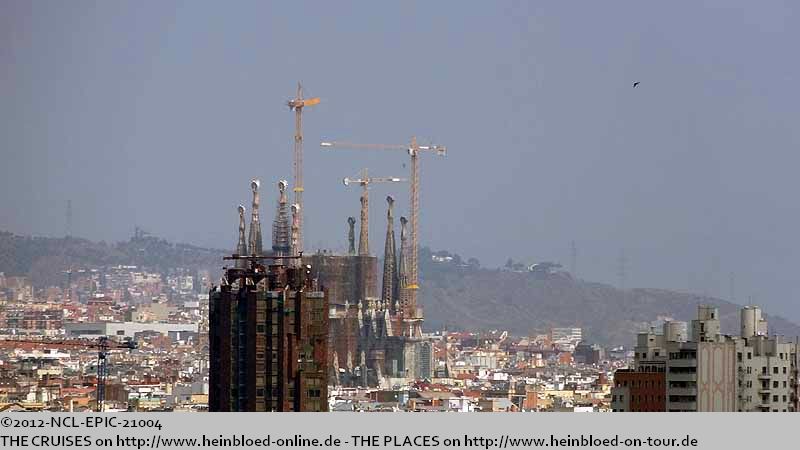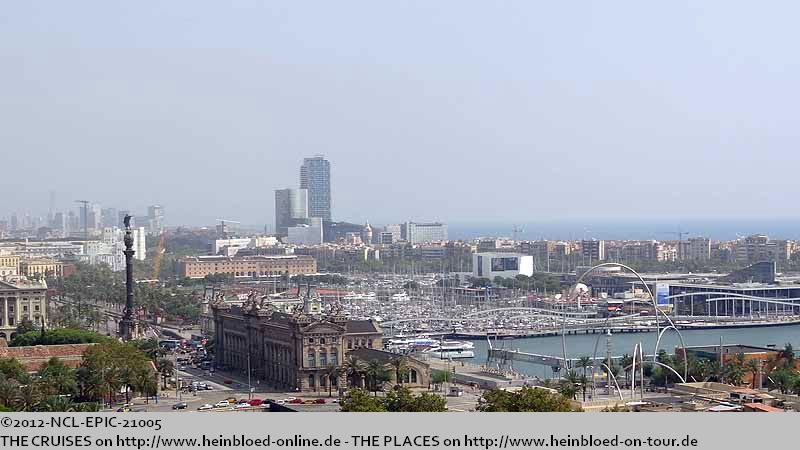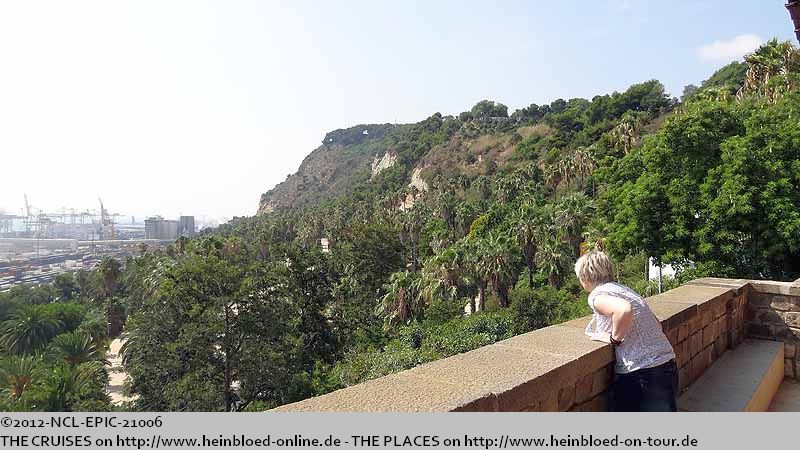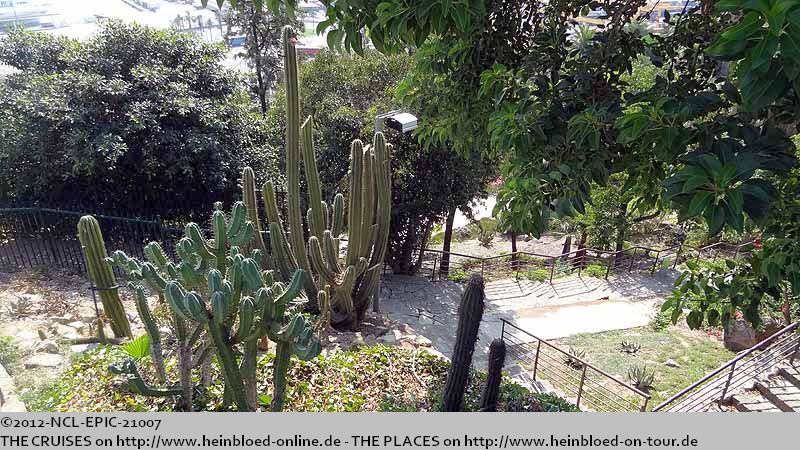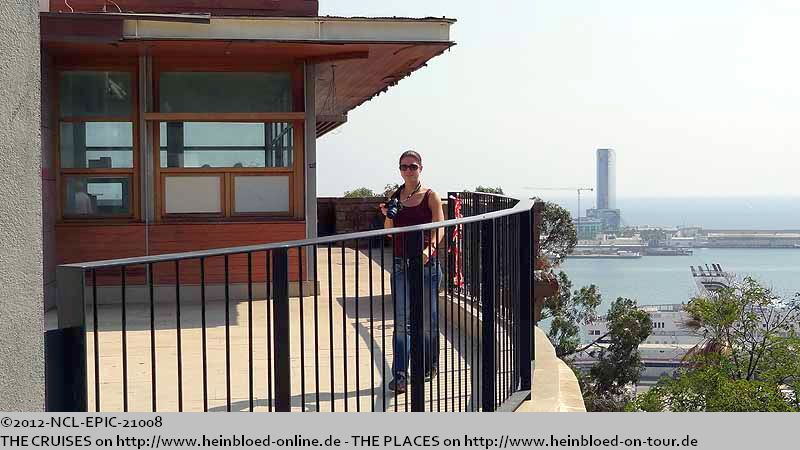 Wer also ein Taxi braucht und nicht warten möchte bestellt Eva Maria am Besten vor:
evagonchi@yahoo.es
. Sie spricht auch sehr gut Englisch. Facebook-Nutzer finden sie auch bei meinen Freunden.

Who need a taxi and does not like to wait just pre-book Eva Maria to make everything sure: evagonchi@yahoo.es. She also speaks very good English. Facebook-User may find her with my friends.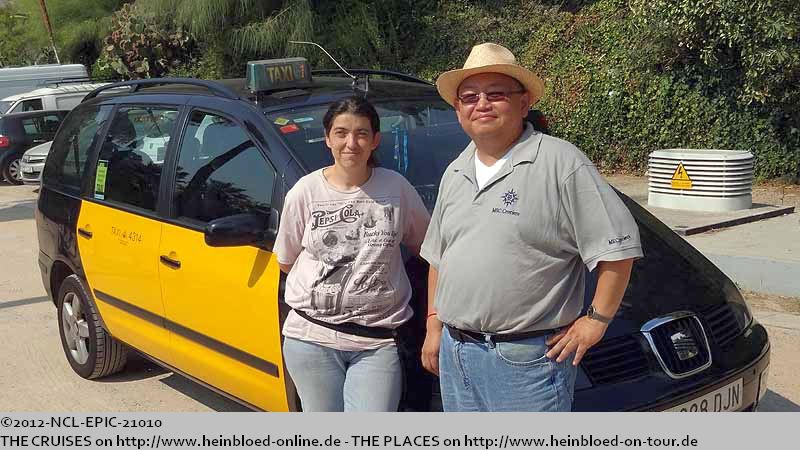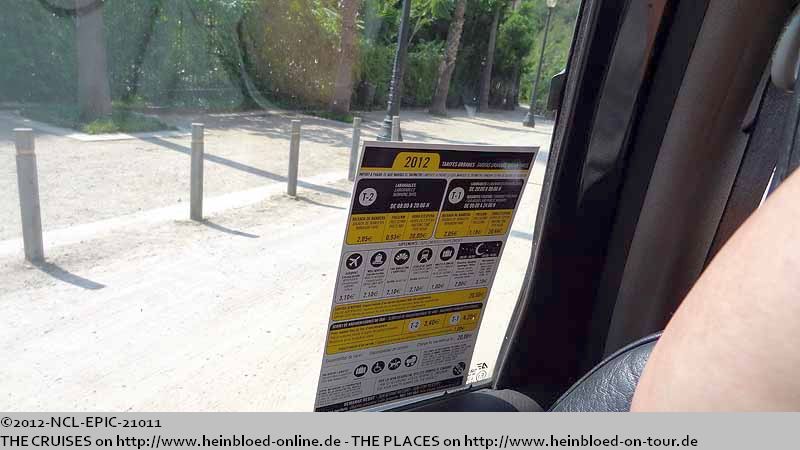 Another reason to come here: The view to RYNDAM.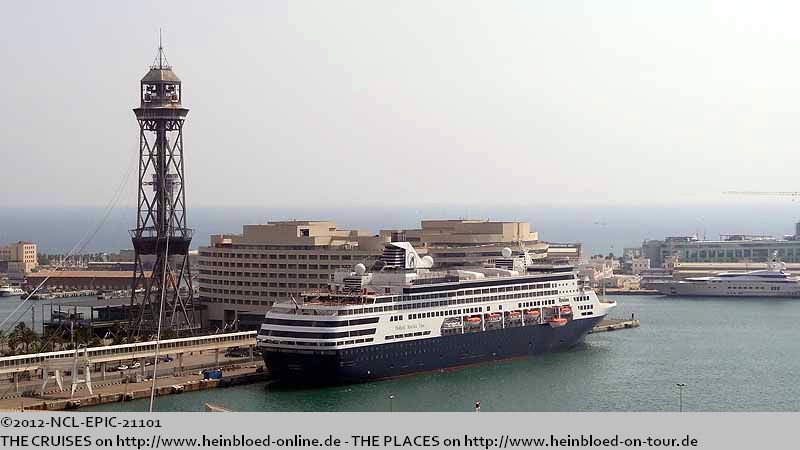 Ein weiterer Grund hier hoch zu kommen: Der Blick auf die RYNDAM.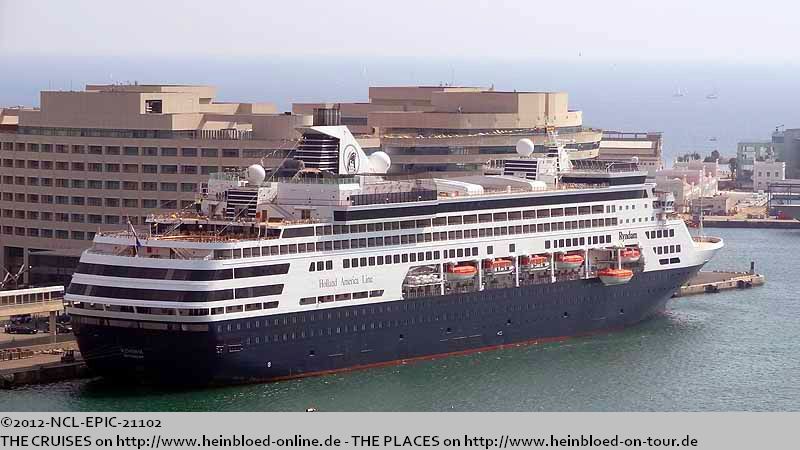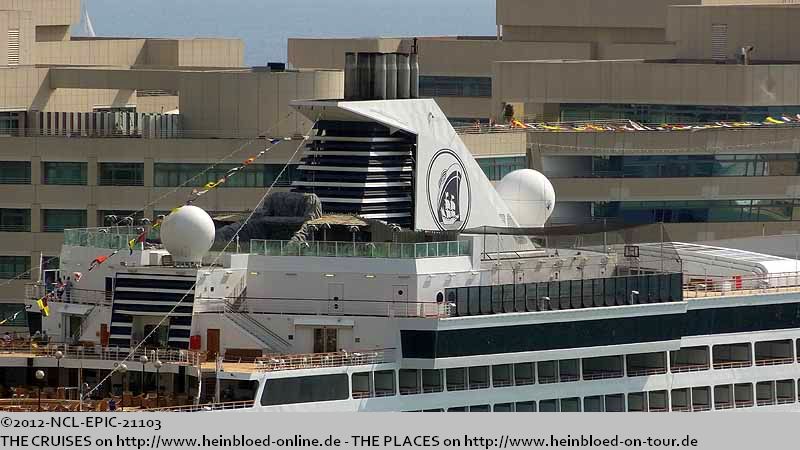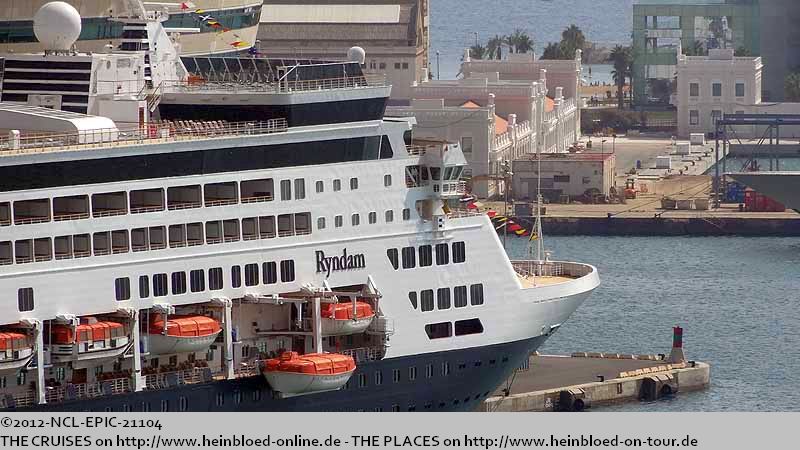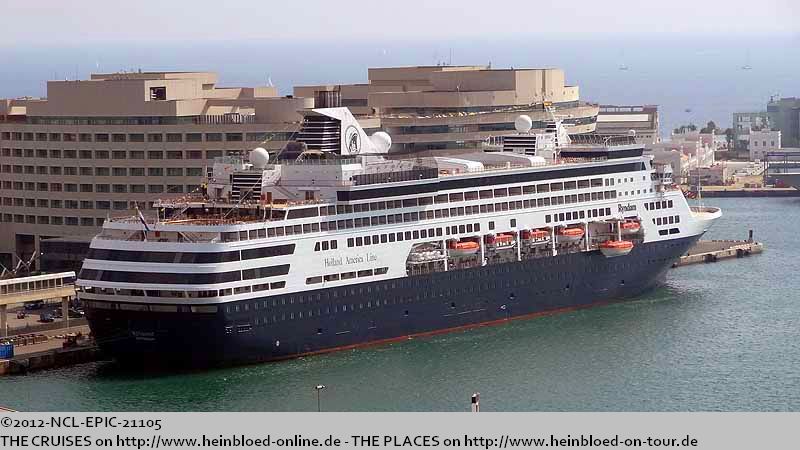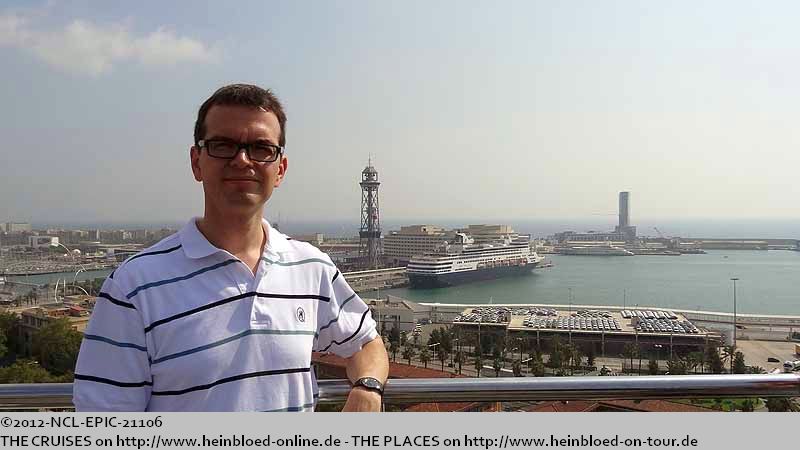 Nice that we had already a picture before we sail with her. Before NCL get upset: no - this voyage is not on sale with NCL.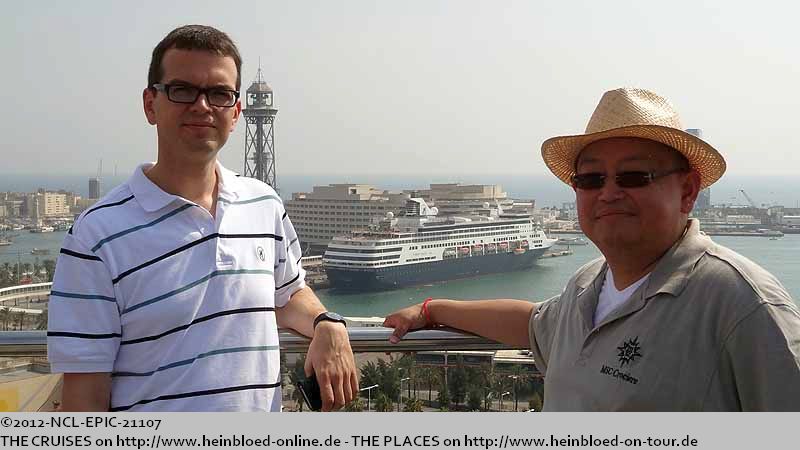 Schön, dass wir schon vor der Reise ein Bild mit ihr gemeinsam haben. Bevor sich NCL aufregt: nein, diese Reise wird bei NCL nicht angeboten...
Und wieder unsere Heckkabine mit dem "Privatbalkon" (= Promenade).

And again our aft cabin with the "private balcony" (= Promenade).

A last view on NORWEGIAN EPIC.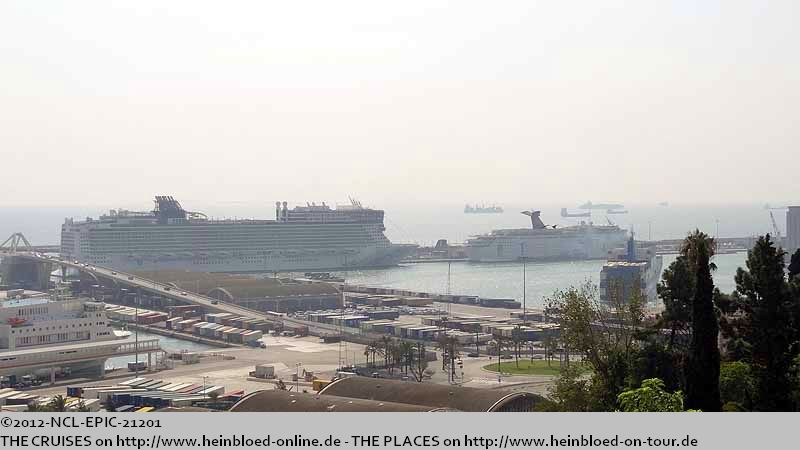 Nochmals ein letzter Blick auf die NORWEGIAN EPIC.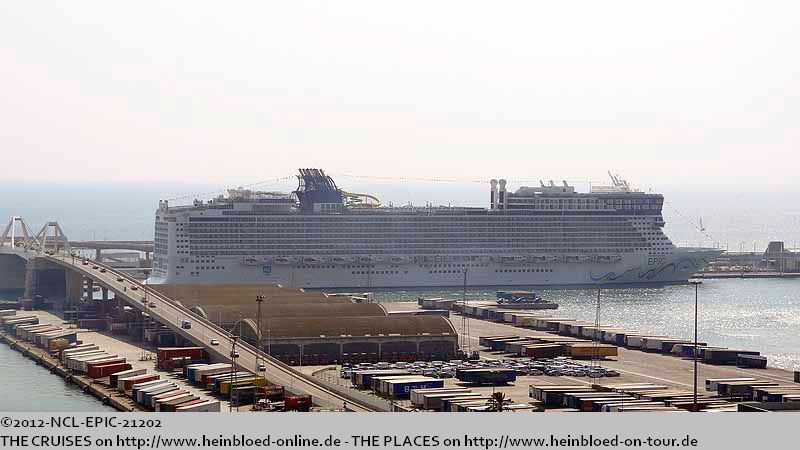 We were delivered at Terminal 1.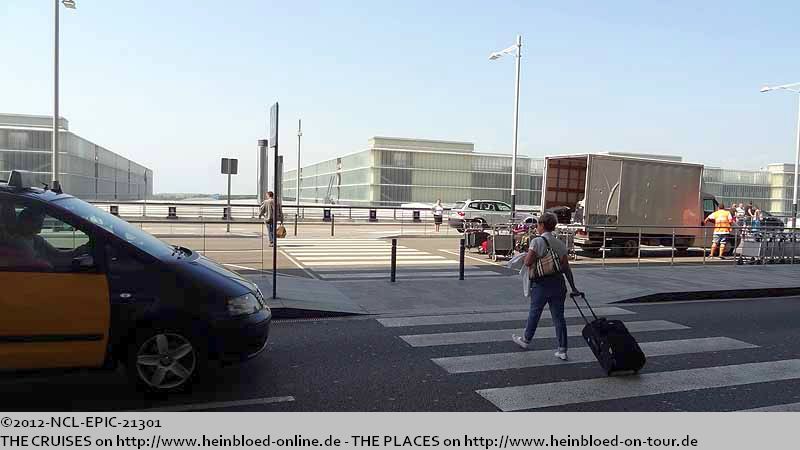 Wir werden am Terminal 1 abgesetzt.
Dort steht schon der LKW mit dem Gepäck bereit.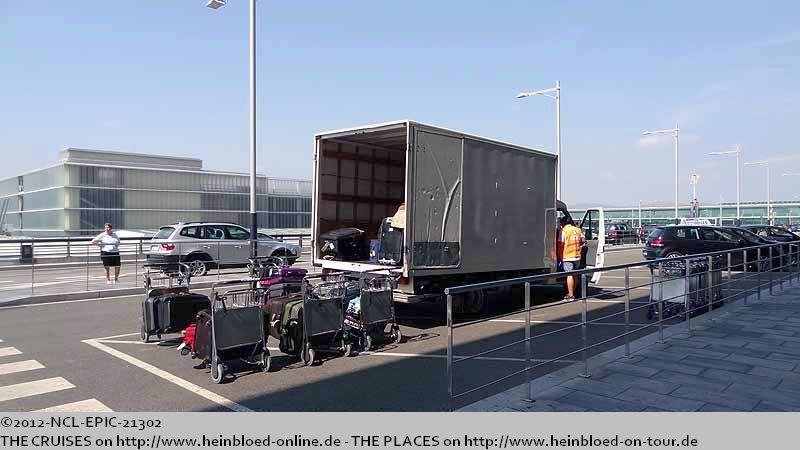 There was already the truck with the baggage.

Our bags were already on one baggage cart as we told them that we need it very quickly.

Unser Gepäck steht schon fertig auf einem Gepäckwagen geladen, da wir ihnen gesagt haben, dass wir es schnell brauchen.
So müssen wir nur gucken, wie wir die Rampen verlustfrei runterkommen.

Now we had to find a way to get downwards on the ramps without any loss.

Here we can get to Terminal 2.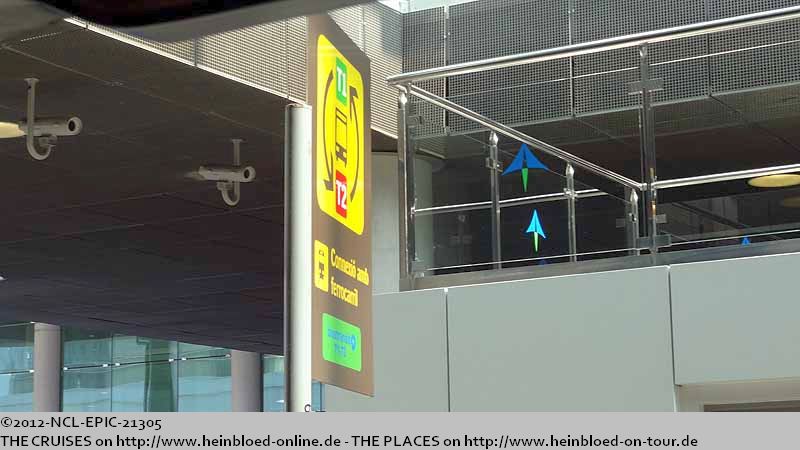 Und hier geht es zum Terminal 2.
Leider stellen wir zu spät fest, dass der Bus auch am Terminal 2C gehalten hätte. Nur es war eh egal. Der Fahrer hat am Terminal 2B länger gehalten, so dass er nur wenige Sekunden vor uns am Terminal 2C war. Man muss allerdings schon ein paar Minuten laufen.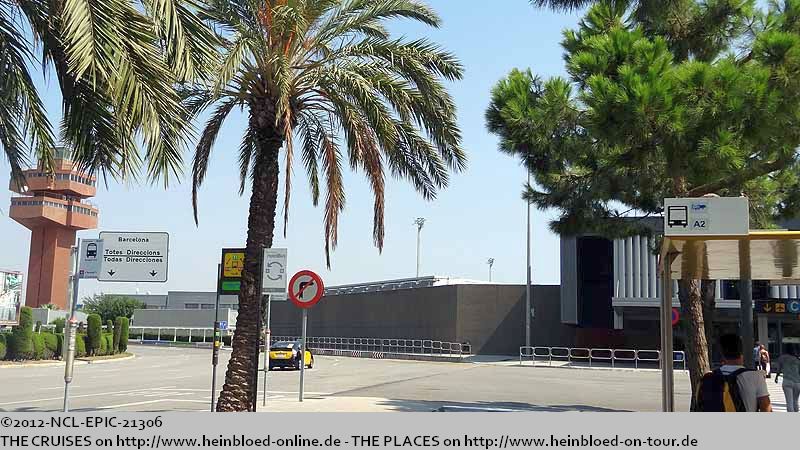 Later we found out that the bus also would stop at Terminal 2C. But no matter anyhow. The driver stayed so long at Terminal 2B that he arrived only few seconds before we arrived at Terminal 2C. And you need to walk few minutes to get there.