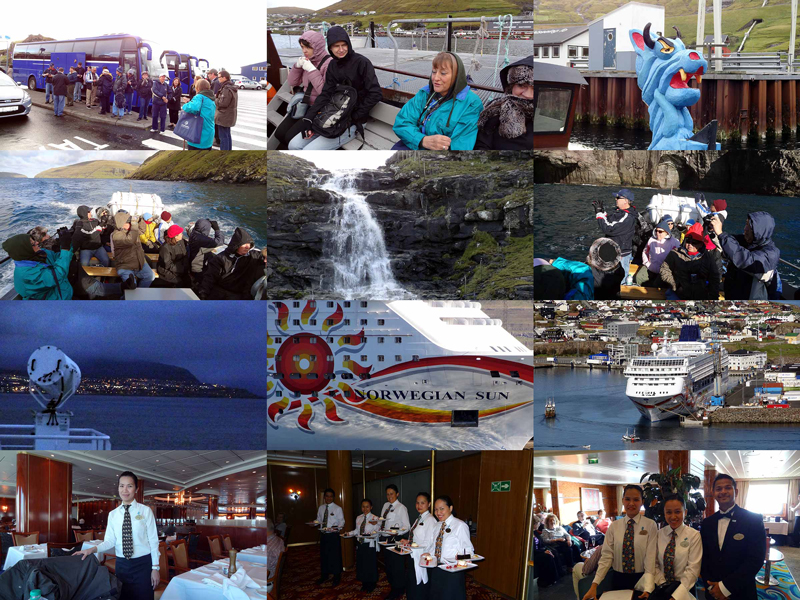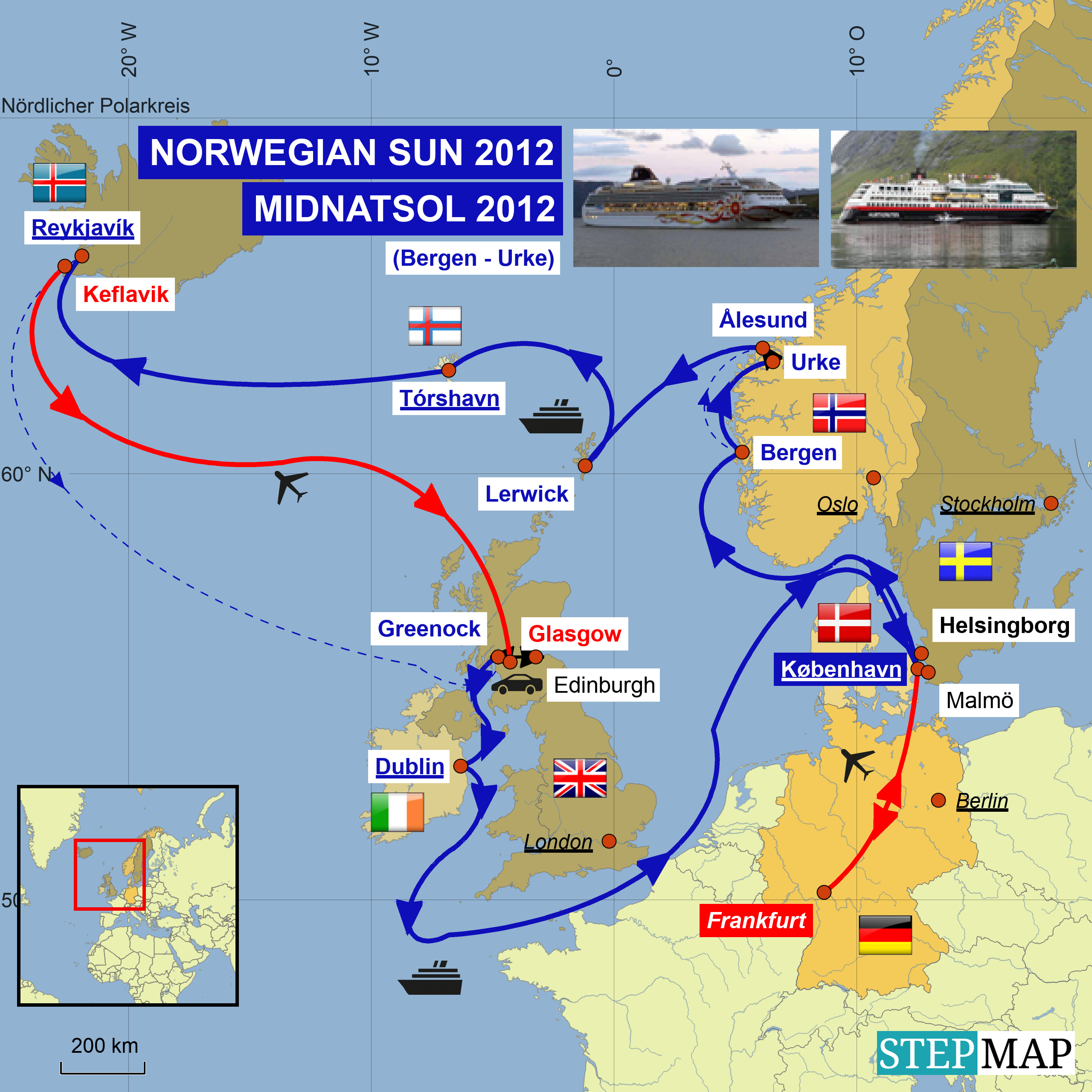 Wir müssen von der Anlegestelle etwa zehn Minuten laufen.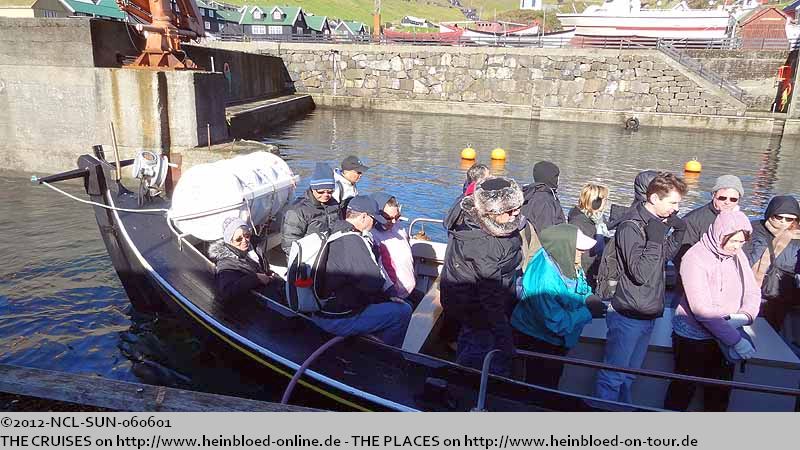 We need to walk about 10 minutes from the pier.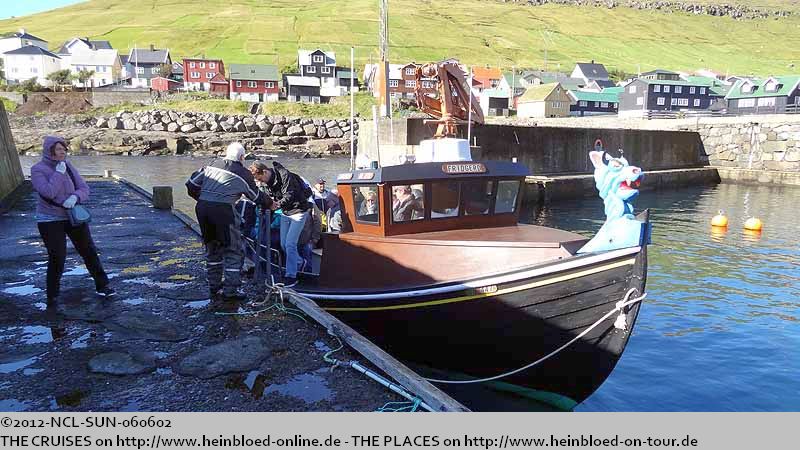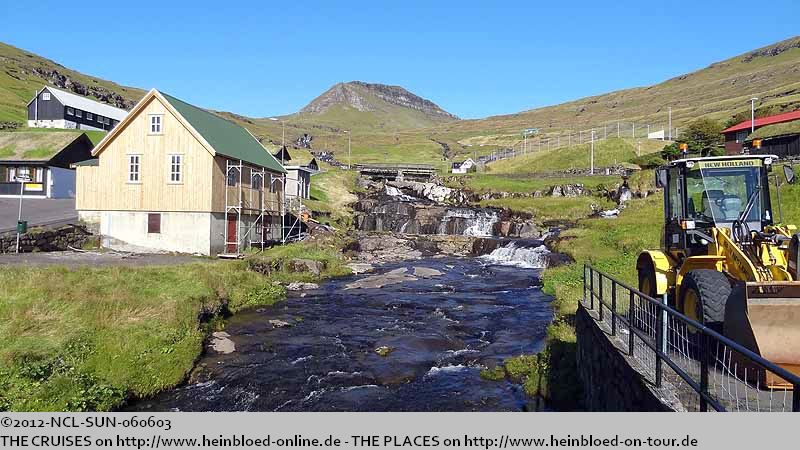 Those who could walk fast blocked the departure of the bus.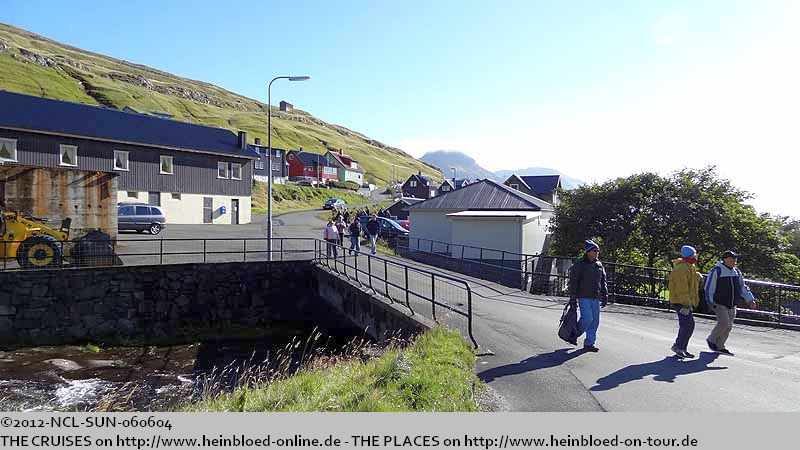 Die schnellen gehen vor und halten den Bus auf.
Aber wir sind auf einer Insel. Da ticken die Uhren anders.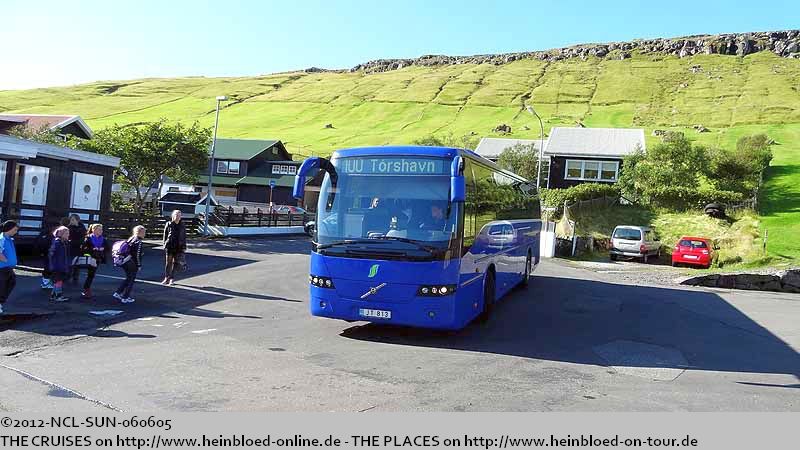 We were on an island. Time has a different meaning.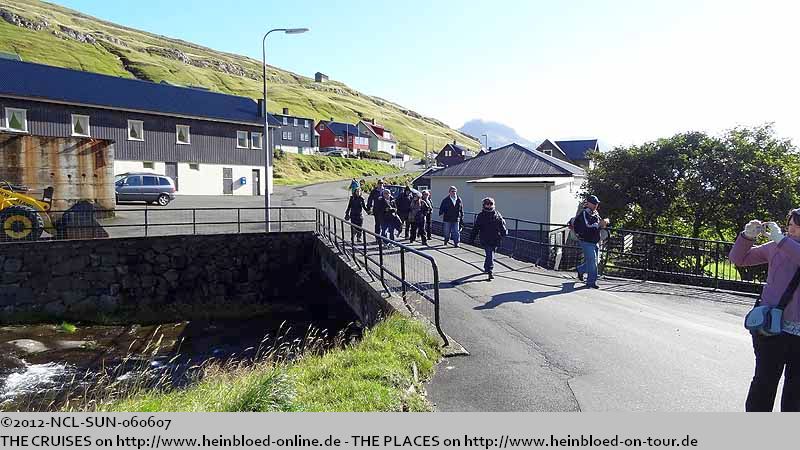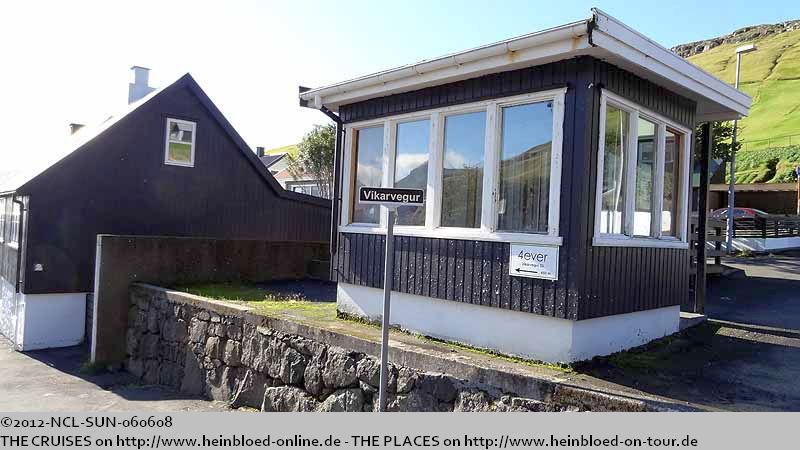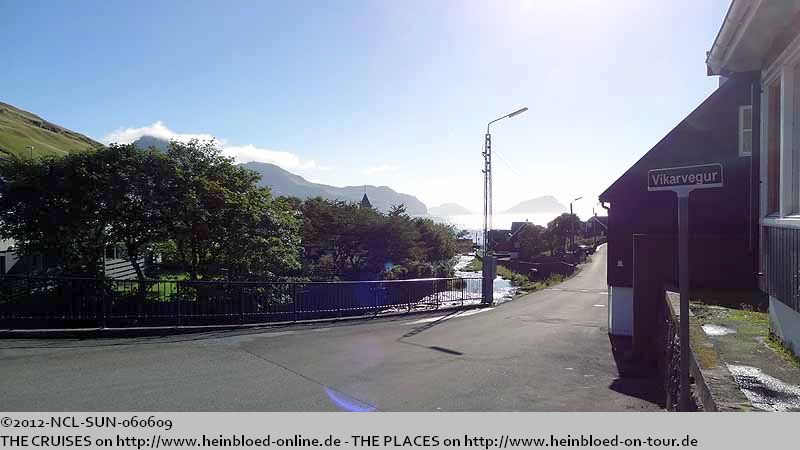 Even for those who urgently need to see the toilet they waited. It was a great tour which exceeded my expectations.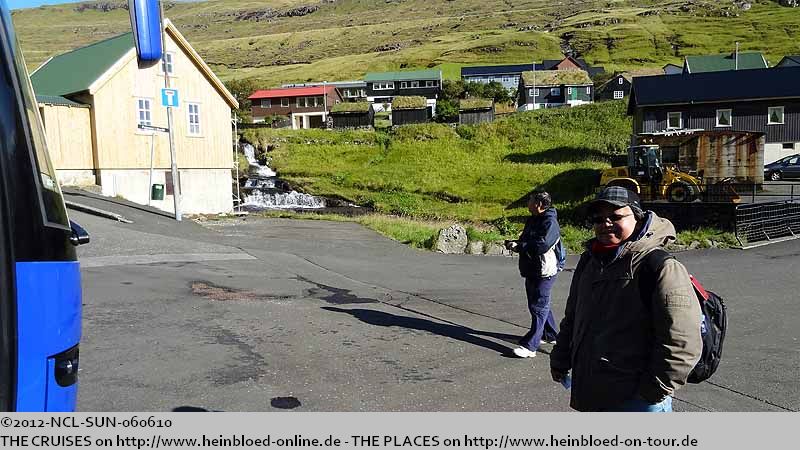 Sogar auf diejenigen, die noch mal auf die Toilette müssen, wird gewartet. Es war ein toller Ausflug, der weit meine Erwartungen übertroffen hat.
Da wir noch rechtzeitig wieder an Bord kommen, gehen wir noch schnell zum Mittagessen in das Hauptrestaurant.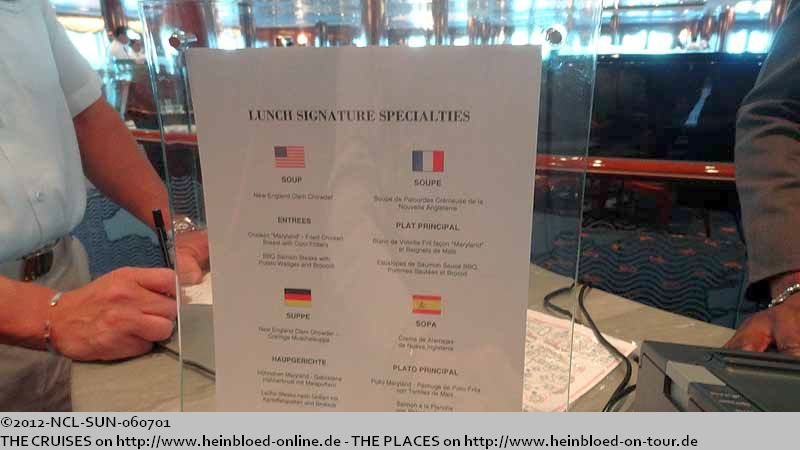 As we could return very fast to the ship we had a chance to see the MDR for lunch.

I felt cold after the tour, so I took two soups. First the chicken soup.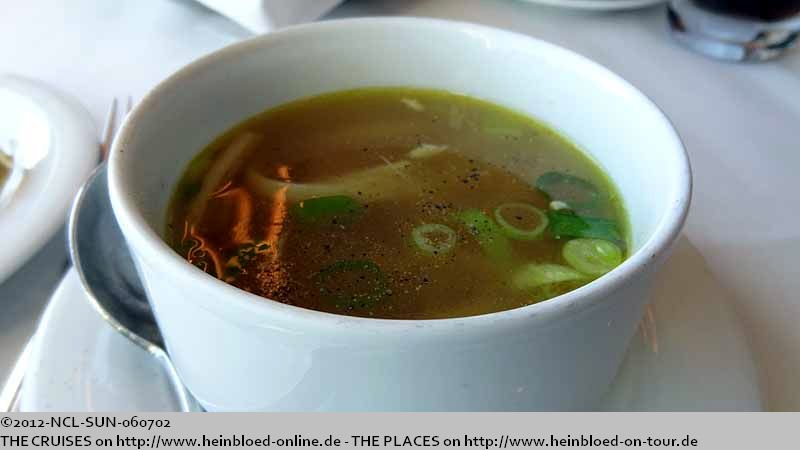 Da mir nach dem Ausflug kalt ist, nehme ich zwei Suppen. Einmal Hühnersuppe.
Und die New England Clam Chowder... nicht so wie bei Legal Seafood in Boston oder Black Pearl in Newport...

And then the New England Clam Chowder... not like with Legal Seafood in Boston or Black Pearl in Newport...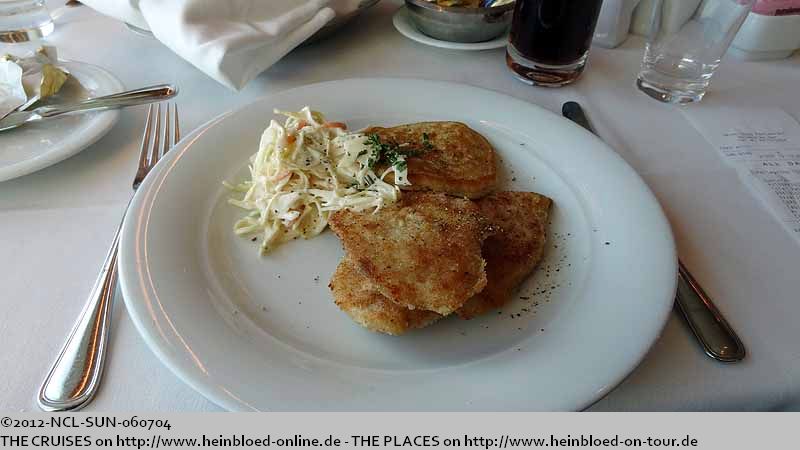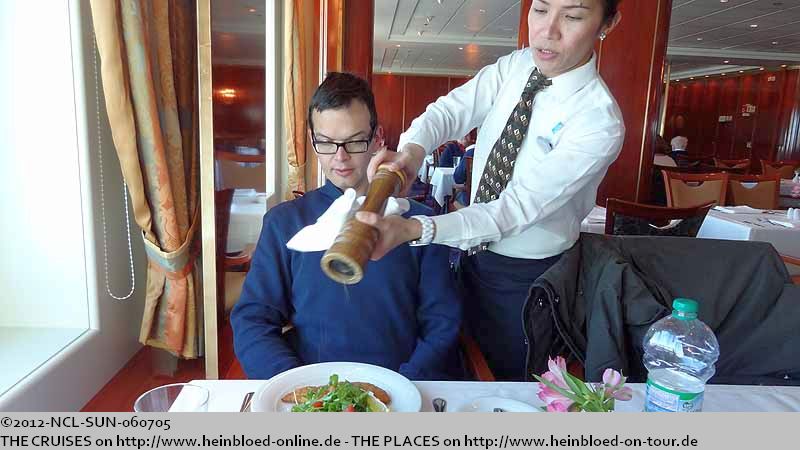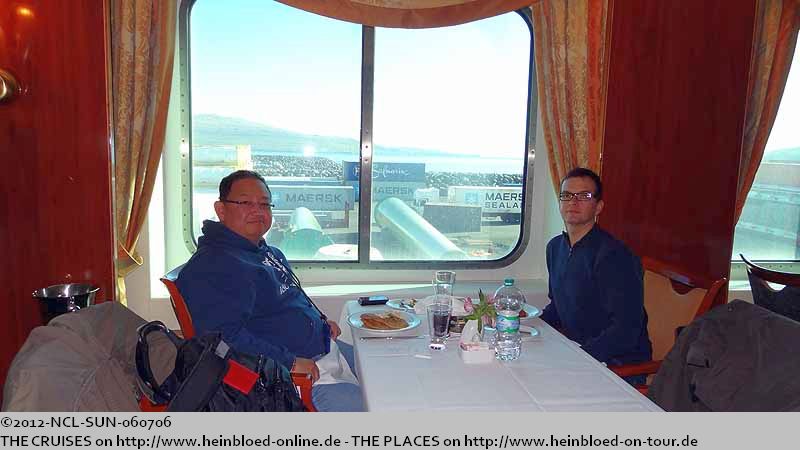 Wir sind von unserer Bedienung sehr begeistert: Myla Bantoy. Deswegen fragen wir nach, wo sie arbeitet. Ausgerechnet im Moderno. Da hatten wir uns eigentlich vorgenommen, dieses Mal nicht hinzugehen, weil wir erst vor kurzem auf der
NORWEGIAN EPIC 2012
da waren.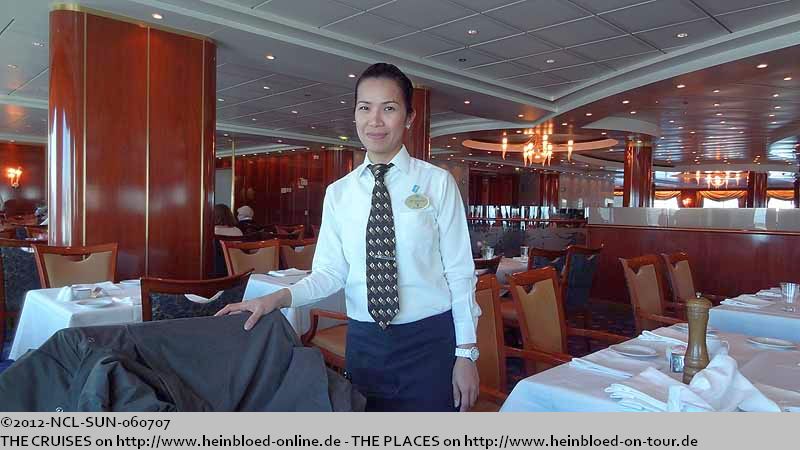 We were very excited of our waitress: Myla Bantoy. So we asked where she normally works: Of all things she works in Moderno. After we just visited Moderno on NORWEGIAN EPIC 2012 recently, we decided originally not to see it again.

We got mail... so much advertising...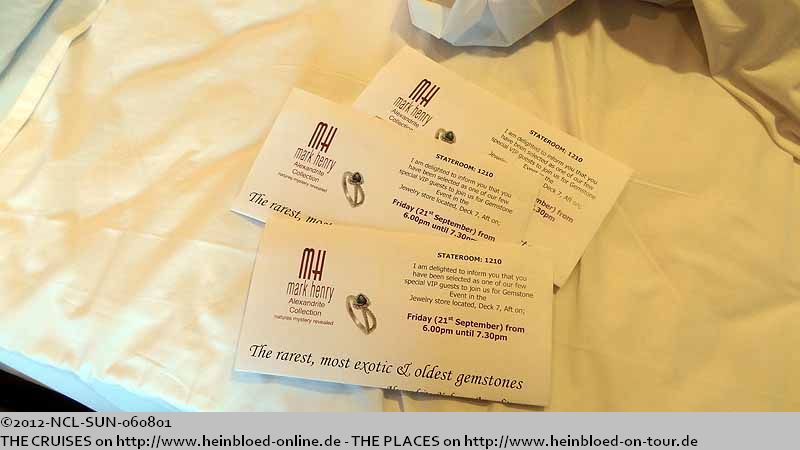 Wir bekommen Post... Soviel Werbung...
Und weiter Post...

And again mail...

Why Mrs. Yao??? Impudence!!!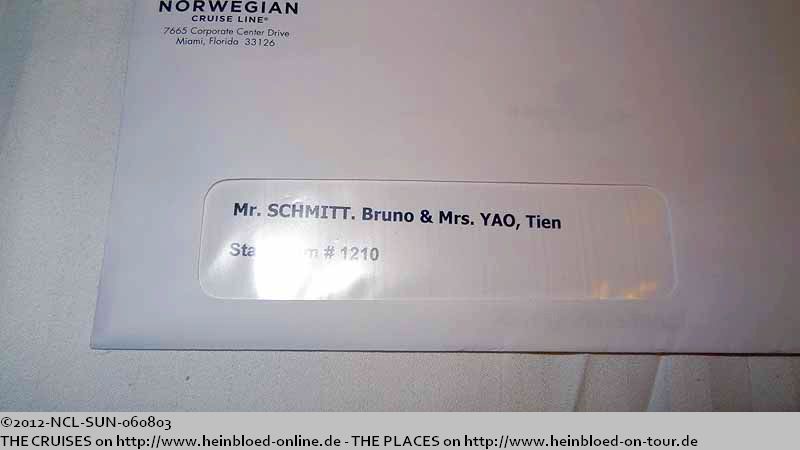 Wieso Mrs. Yao??? Frechheit!!!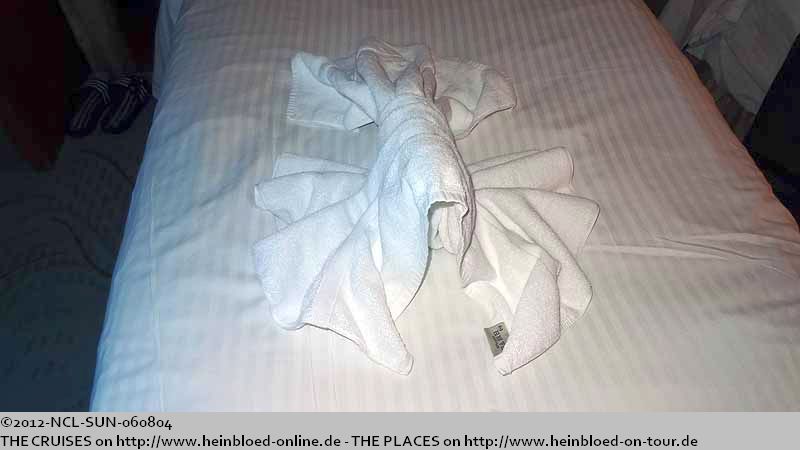 Richard seems to be back on board.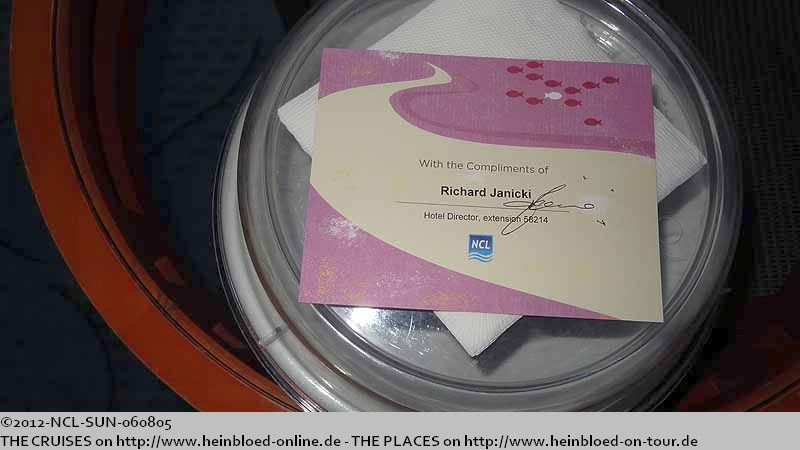 Richard ist doch wieder an Bord.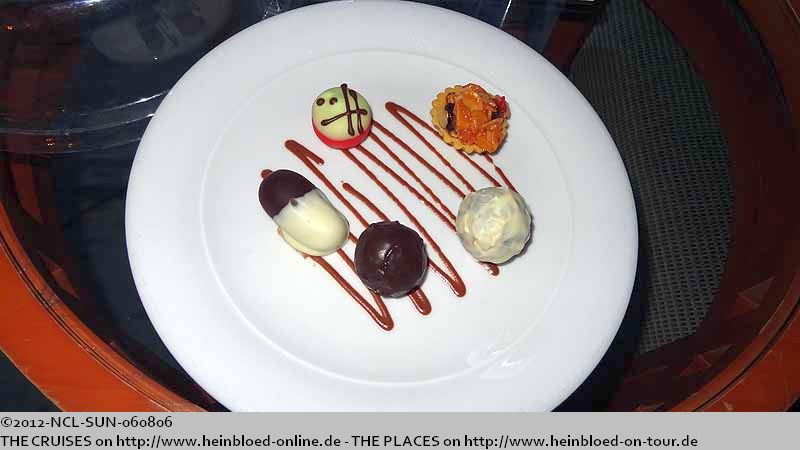 Well the letter addressed to Mrs. Yao was referring to the Hosted Dinner: our names were drawn. And we confirmed we were told the HR Manager. I thought it was clear that it should be the Staff Captain.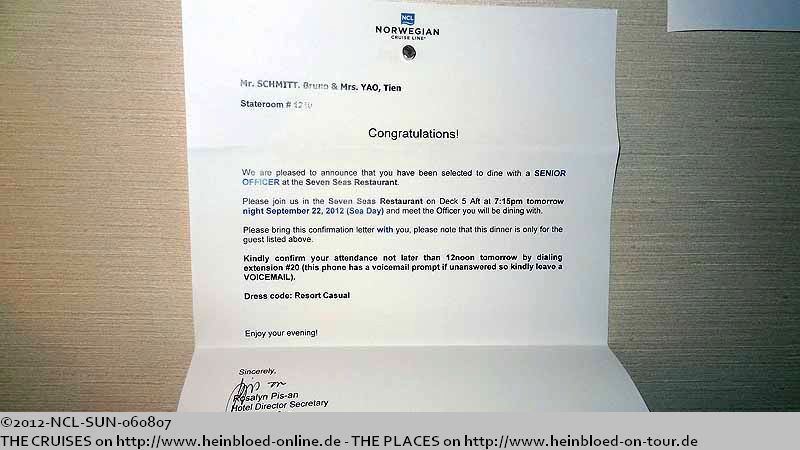 Nun der Brief an Mrs. Yao betraf das Hosted Dinner: wir waren ausgelost. Und bei der Rückmeldung kam heraus, dass es der HR Manager sein wird. Für mich war eigentlich klar, dass es sich um den Staff Captain handelt.
Es war noch Zeit, so wollte ich noch ein paar Bilder von der FRAM machen... Also fuhr ich nochmals raus...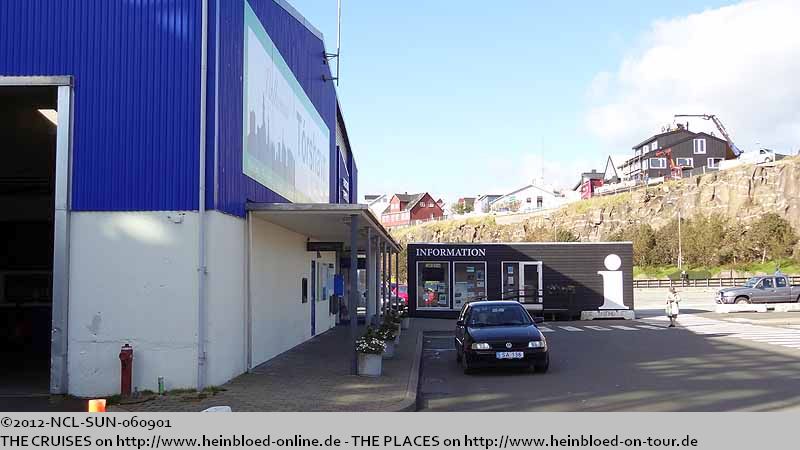 There was plenty of time to take few pictures of FRAM... So I went out again...

An ATM was available... as well as a taxi... So I wanted to go a little shipspotting...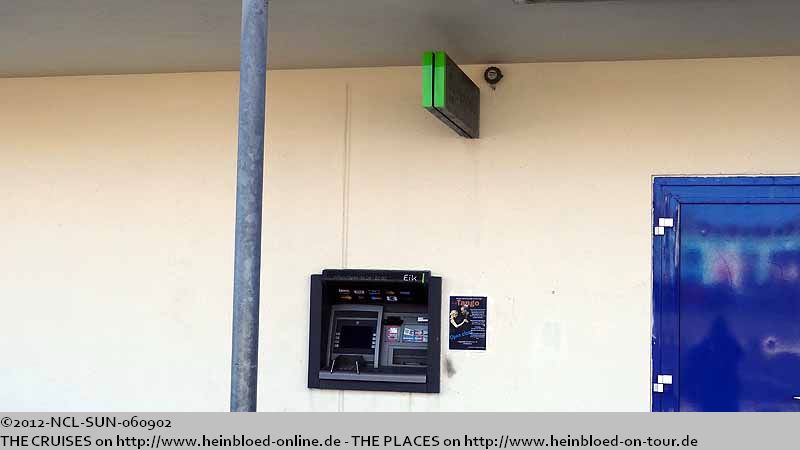 Ein Geldautomat stand bereit... und auch ein Taxi... so wollte ich noch ein bisschen shipspotten...
Bei der Gelegenheit bekomme ich noch einige wenige Eindrücke von Torshavn mit.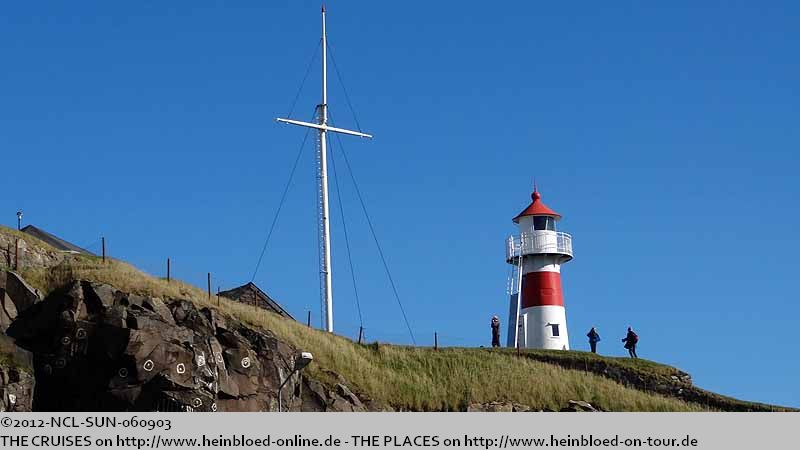 So I got an occassion to have few impressions from Torshavn.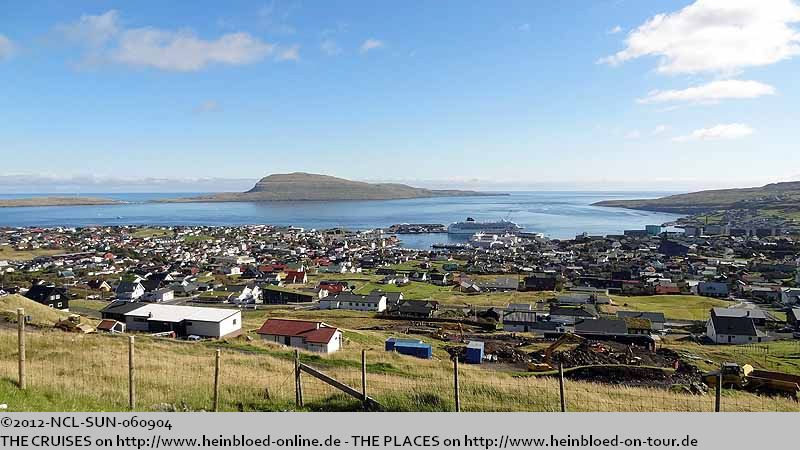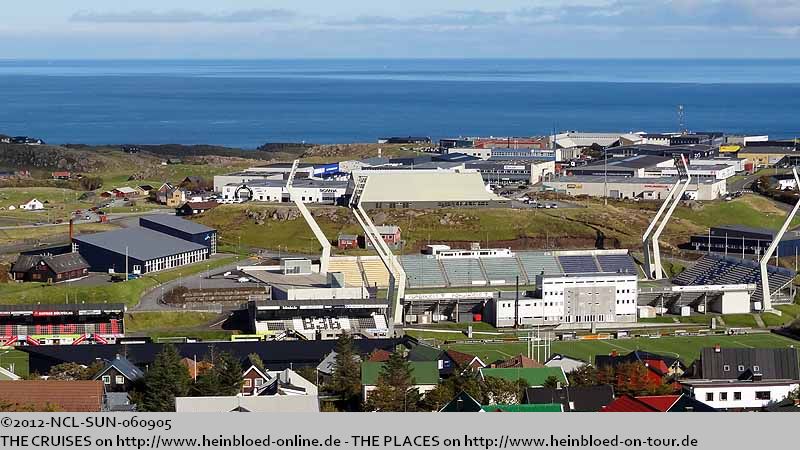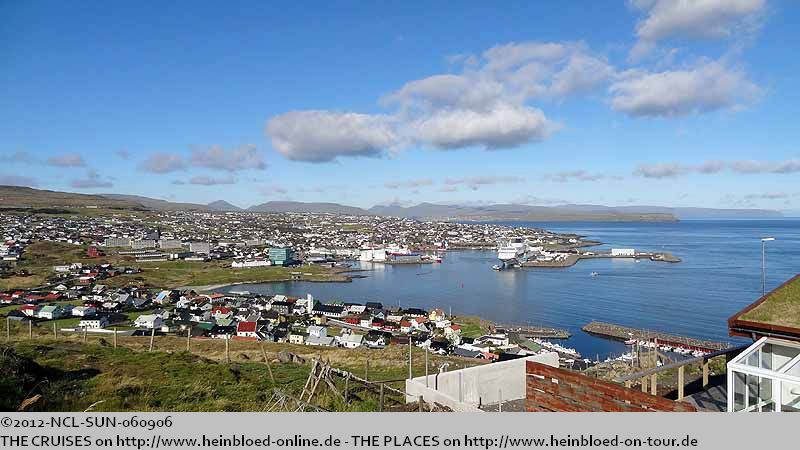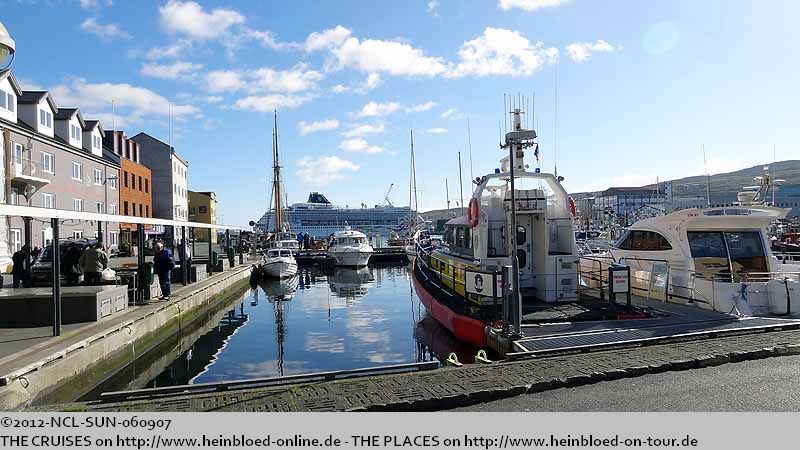 Die anderen Reisen in diesem Blog/
The other voyages in this blog: