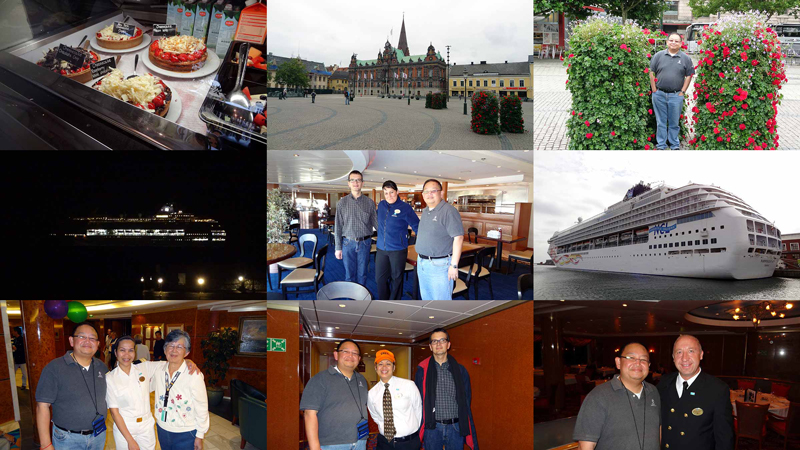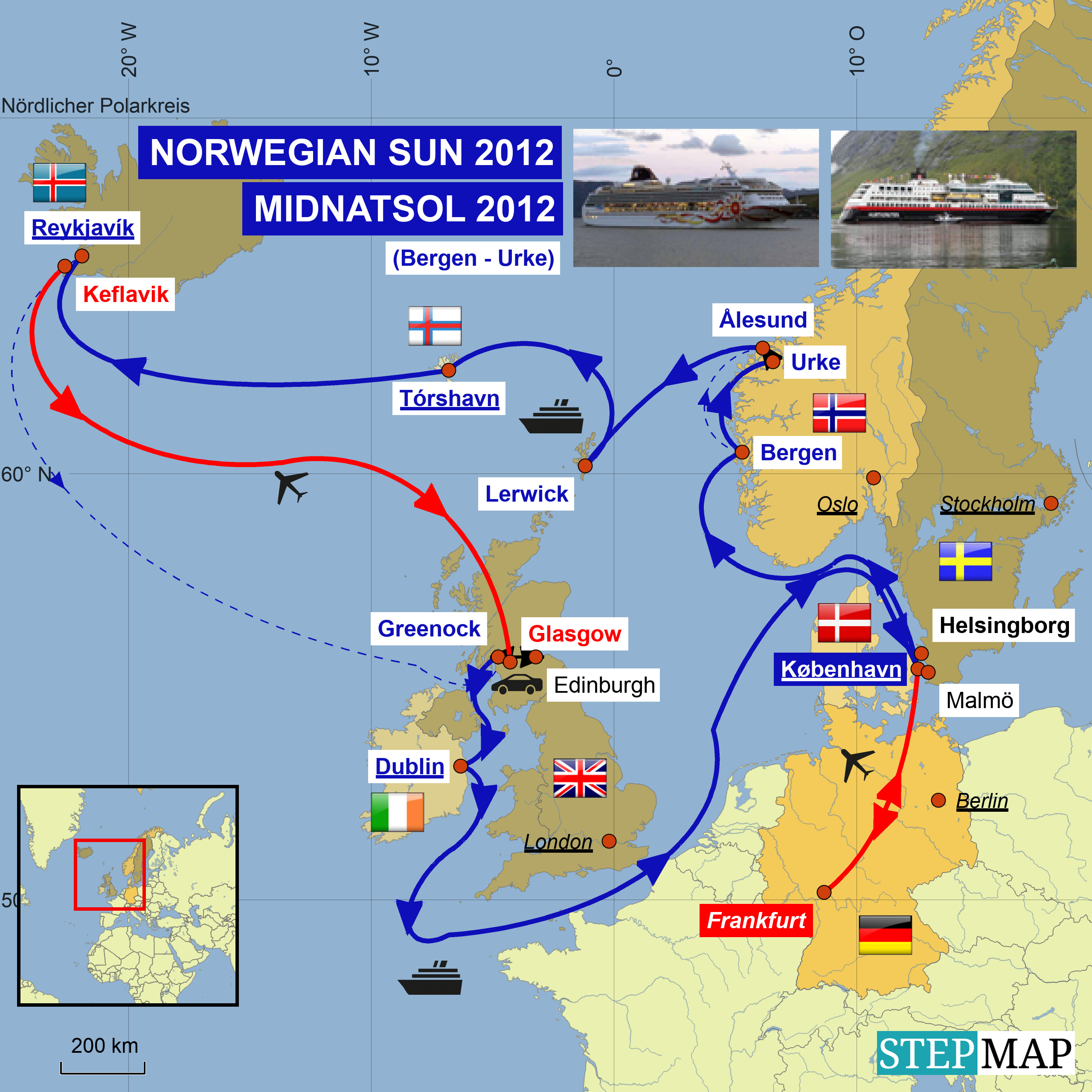 Nächster Halt: Malmö. Unseren Wagen parken wir so nah wie möglich an der Wand. Soll ja keiner unser Gepäck sehen und klauen...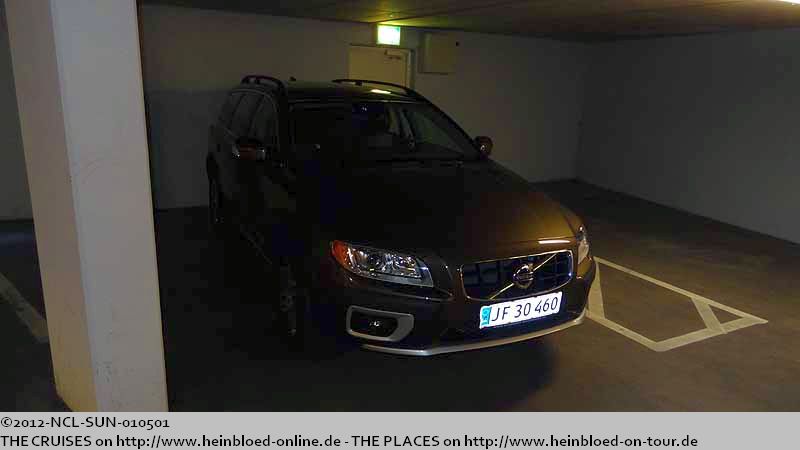 Next Stop: Malmö. We parked our car as close as possible to the wall. So nobody could see our bags and could steal it...

In the world of the children book writer Astrid Lindgren they always had time for some coffee and a piece of cake. The Pronto looked very inviting.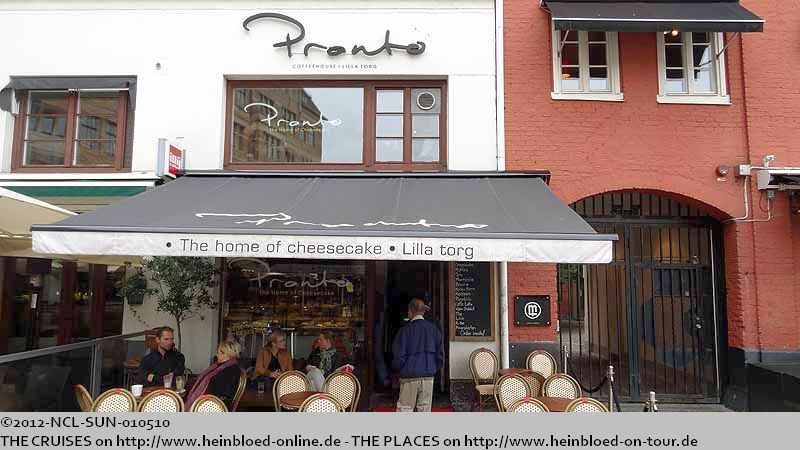 Irgendwie wird in jedem Astrid Lindgren Buch irgendwann Kaffee getrunken und ein Stück Kuchen gegessen. Das
Pronto
sieht einladend aus.
Cheesecake sieht weder besonders nach IKEA noch nach Astrid Lindren aus...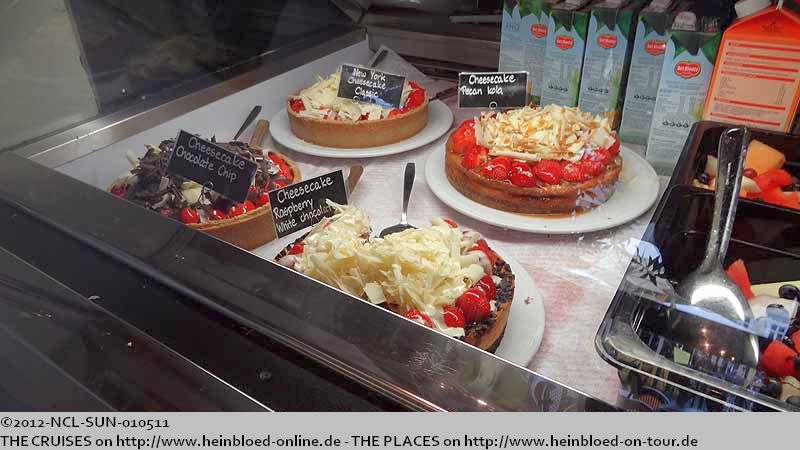 Well but cheesecake looked neither very much like IKEA or like Astrid Lindgren...

So we took one piece...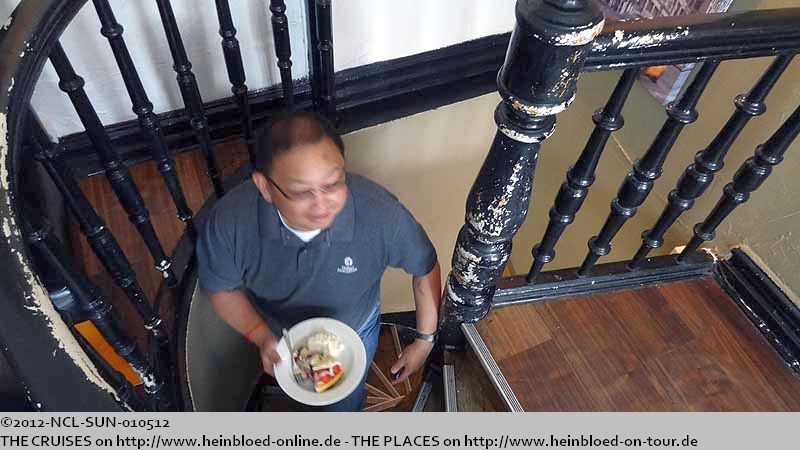 Wir nehmen trotzdem ein Stück...
für Eddie und Frances, damit sie ein Stück Schweden auch mal probiert haben...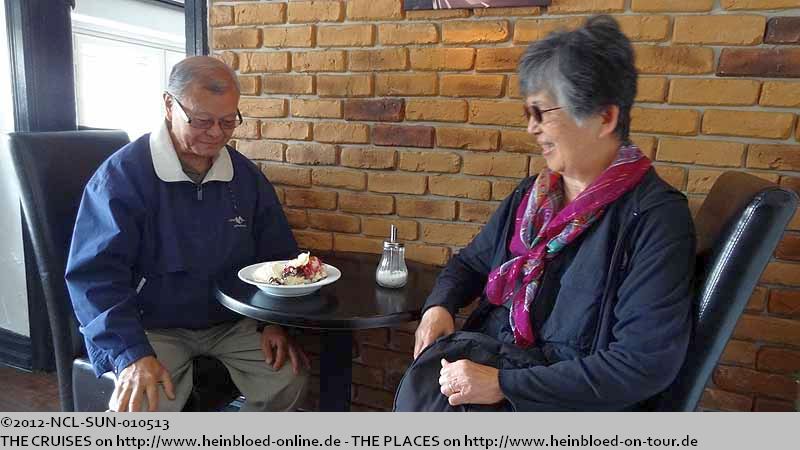 for Eddie and Frances to make sure that they tried a little piece of Sweden...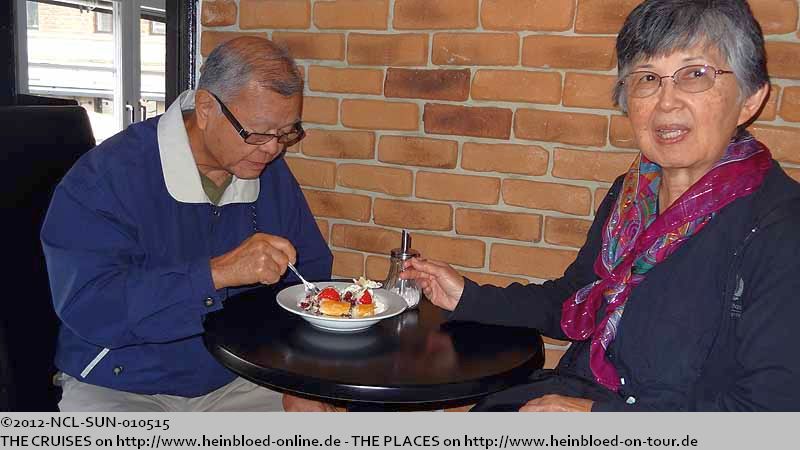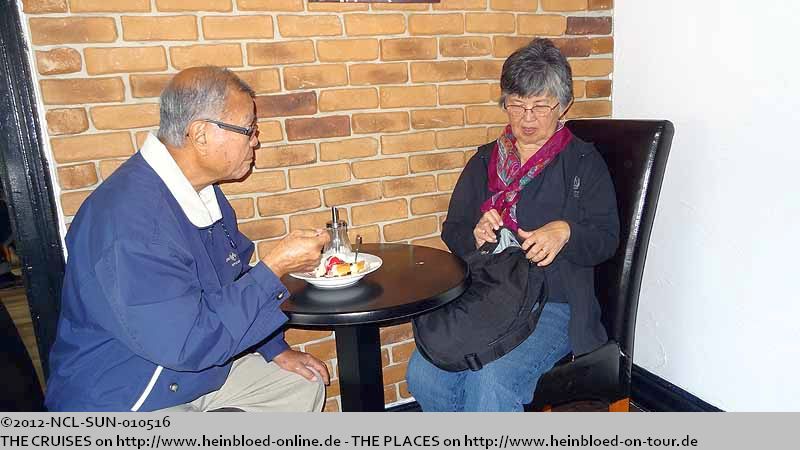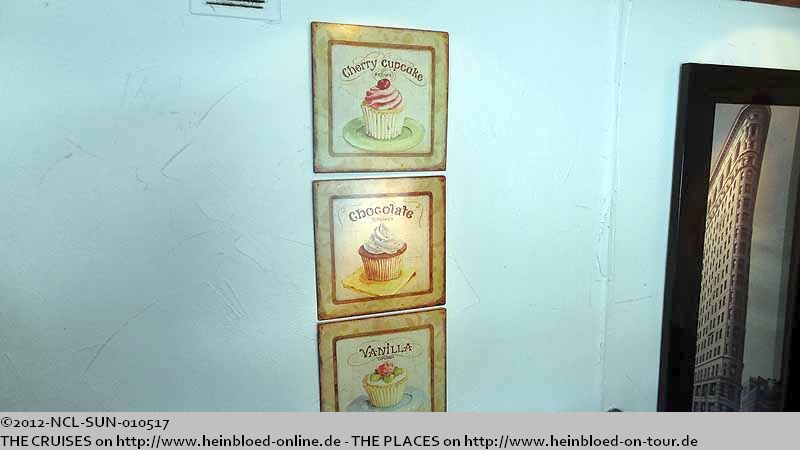 I was just happy with my VitaminWater...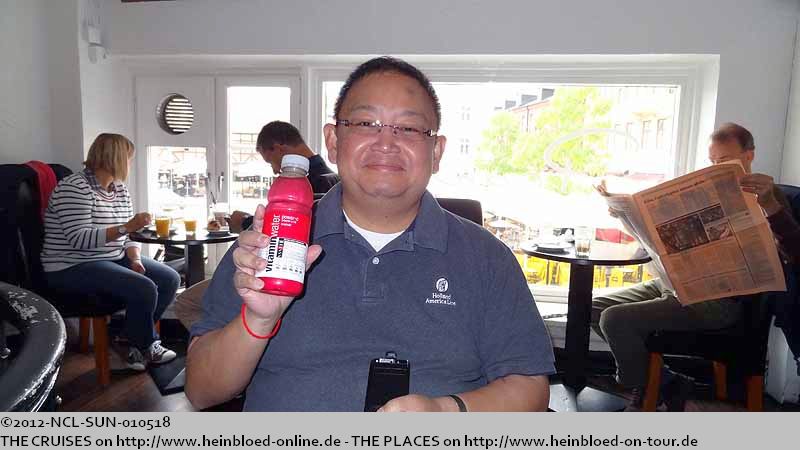 Ich bin glücklich mit meinem VitaminWater...
und Bruno genießt wieder seinen Cappucino...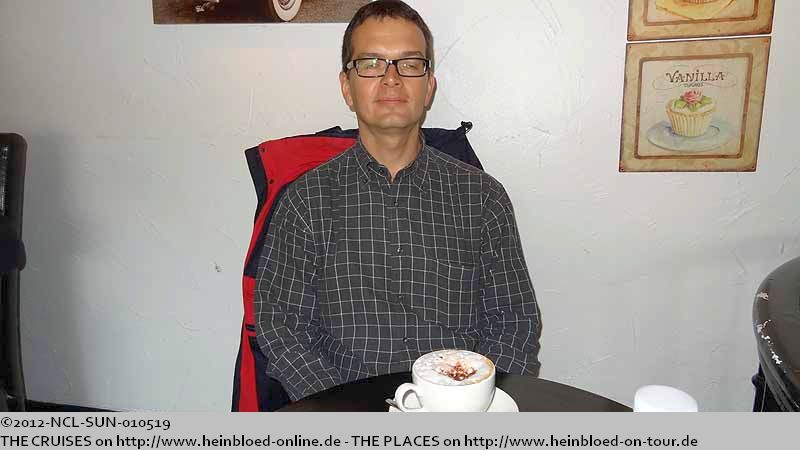 while Bruno obviously enjoyed his cappucino.

Zufällig entdecken wir
Café Mäster Hans
, die uns durch ihre tolle Kuchen und Gebäckauslage auffällt.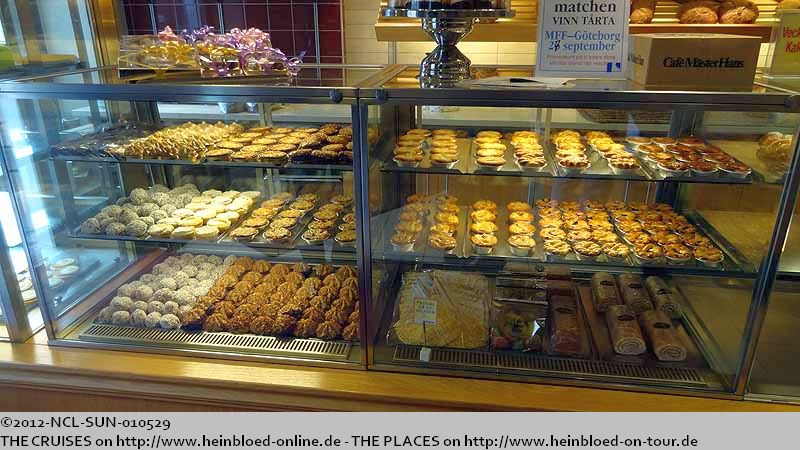 By coincidence we discovered Café Mäster Hans, which attracted our attention due to a great display of cakes and pastries.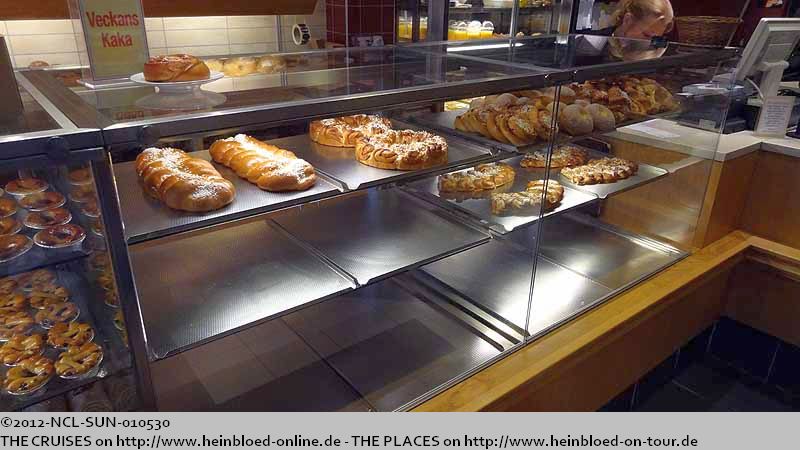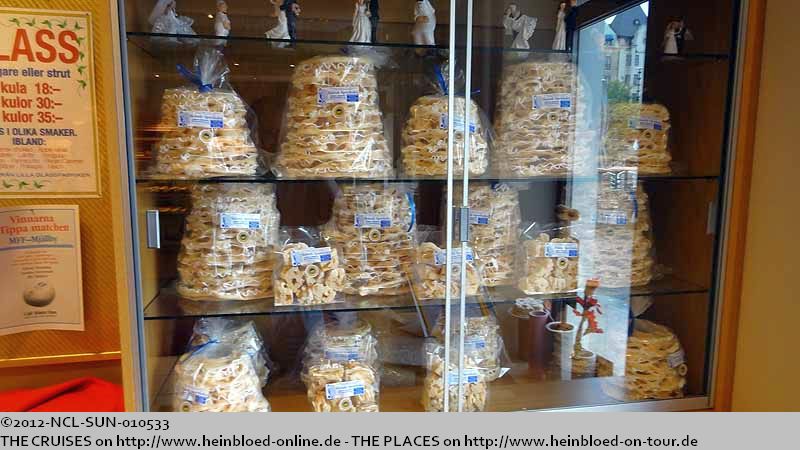 Now we had to decide: having coffee and cake in Sweden for the next 15 days or ship and cake... so we had something to go... better safe than sorry...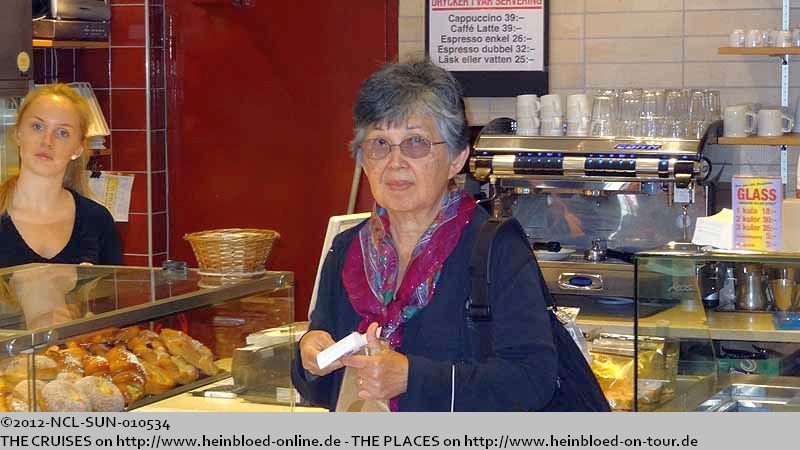 Entweder 15 Tage in Schweden Kaffeetrinken und Kuchenessen, oder Schiff und Kuchen... wir nehmen kurzerhand etwas mit auf das Schiff... Sicher ist sicher...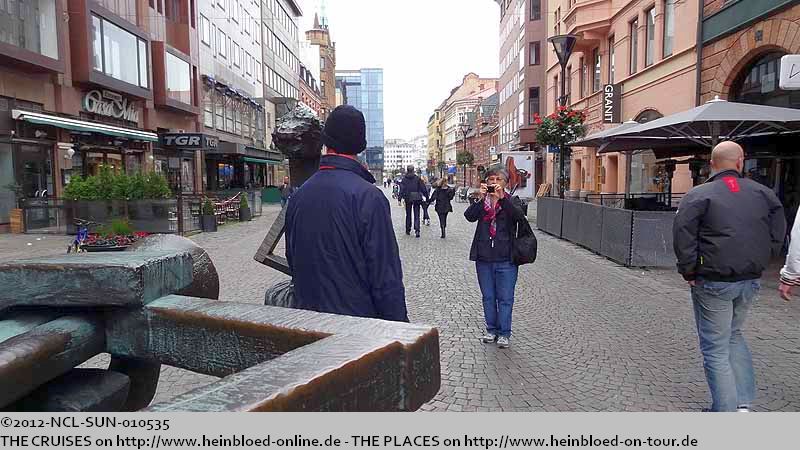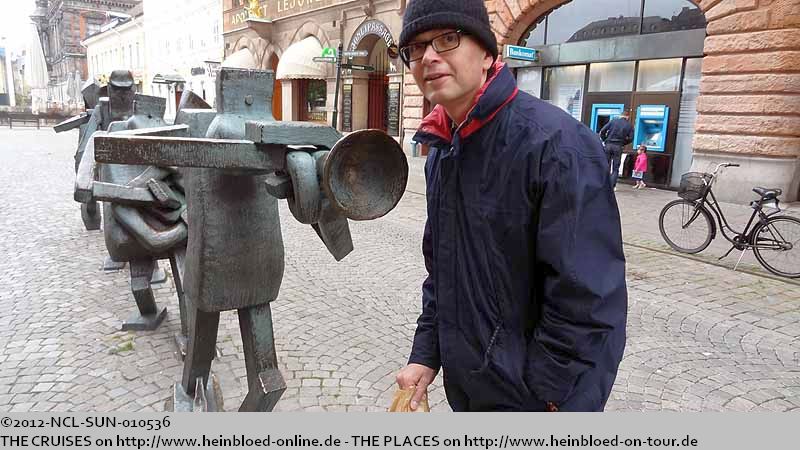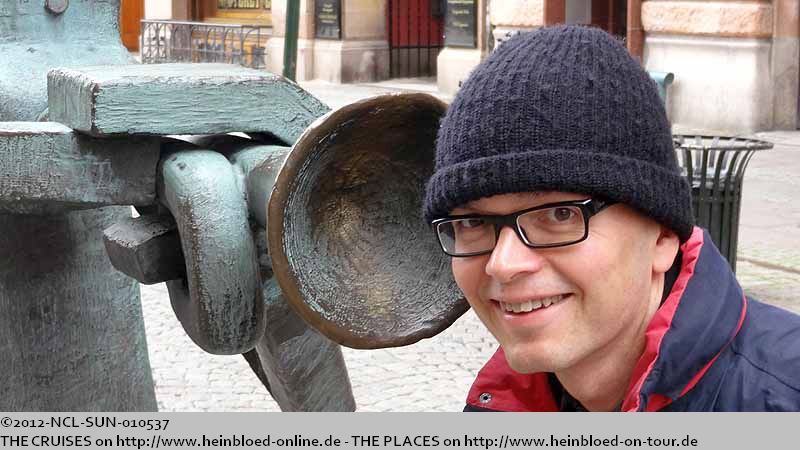 I was thrilled that the Nespresso store was not open: otherwise, Bruno would ask to return his French Press to Kronborg and to buy a Nespresso-machine for our cabin instead. I was glad he was "normal": He would not book TUI Cruises again because of the Nespresso-machine in the cabin. So we rather would carry his own coffee machine with him.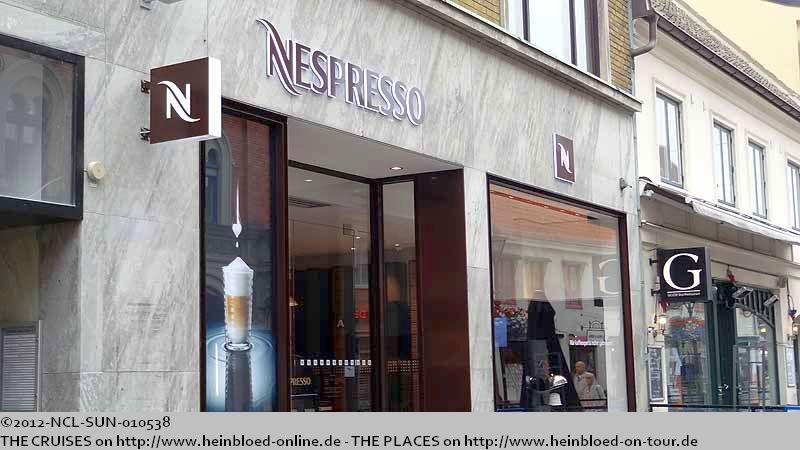 Zum Glück hatte der Nespresso-Laden nicht auf: sonst hätte Bruno verlangt, dass wir in Kroborg seine Bodum-Kanne zurückgeben und hier eine Nespresso-Maschine für die Kabine geakuft. Zum Glück ist er noch "normal": Nur wegen der Nesprosso-Maschine würde er nicht unbedingt wieder TUI Cruises... Da schleppt er doch lieber Kaffeemaschinen im Gepäck mit...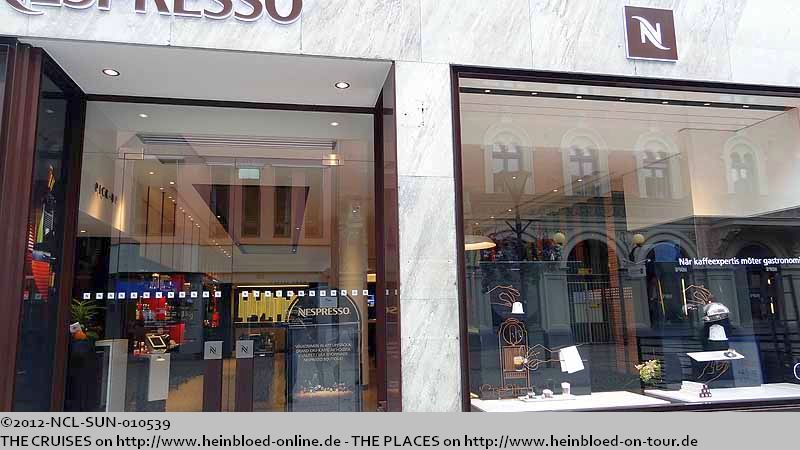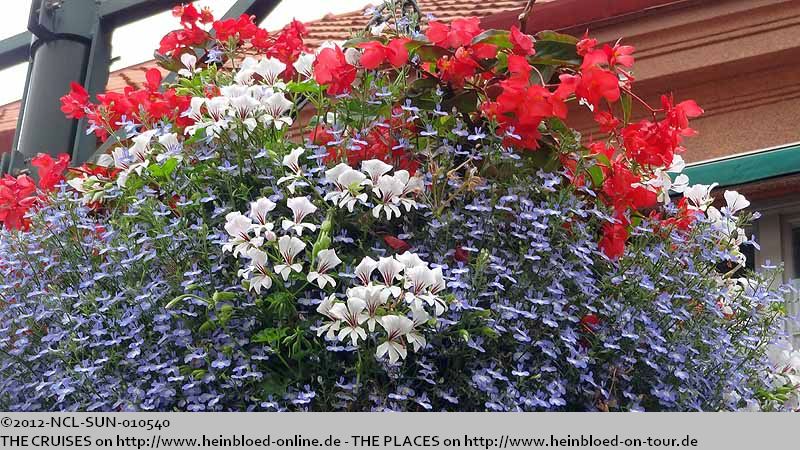 Dieses Käsehaus hätte mich ja evtl. interessiert.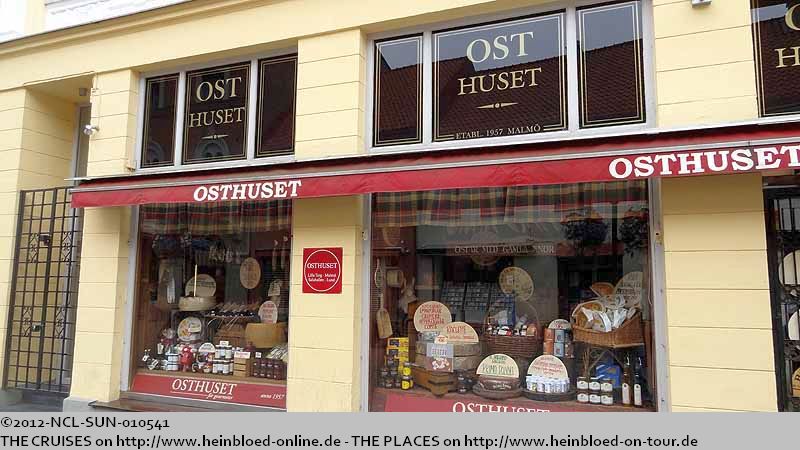 I was interested to see the cheese house.

But also closed.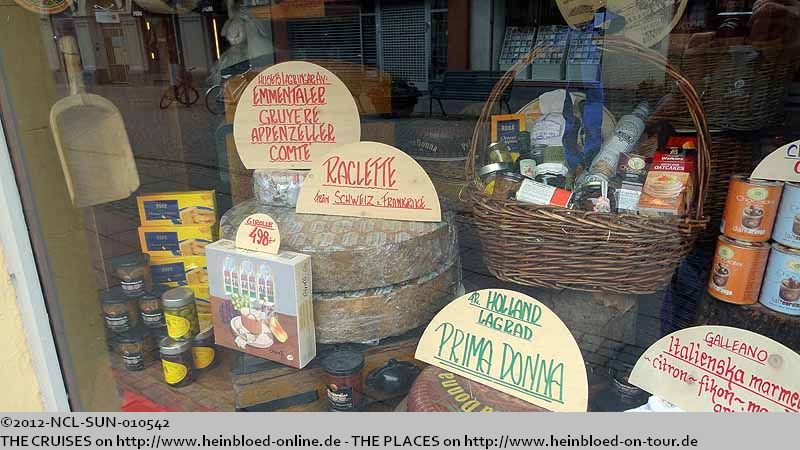 Aber leider auch zu.
Nur einige Kunsthandwerker hier hatten auf, aber ich will endlich auf das Schiff...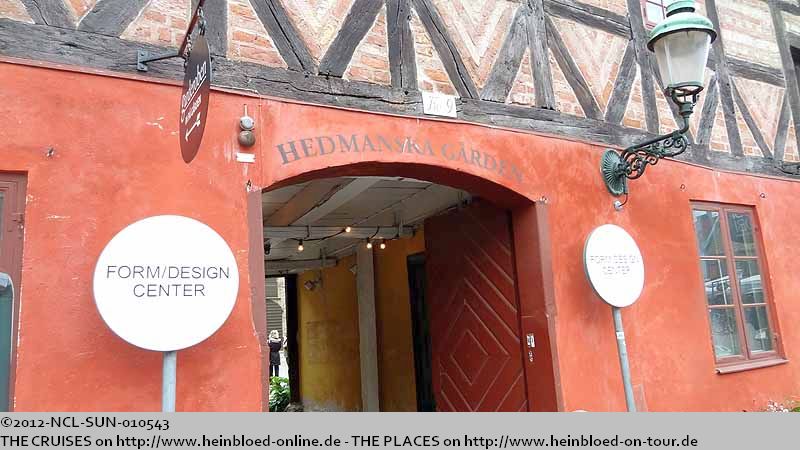 Only some sellers of handicraft were open here but I wanted to see the ship now...
Die anderen Reisen in diesem Blog/
The other voyages in this blog: