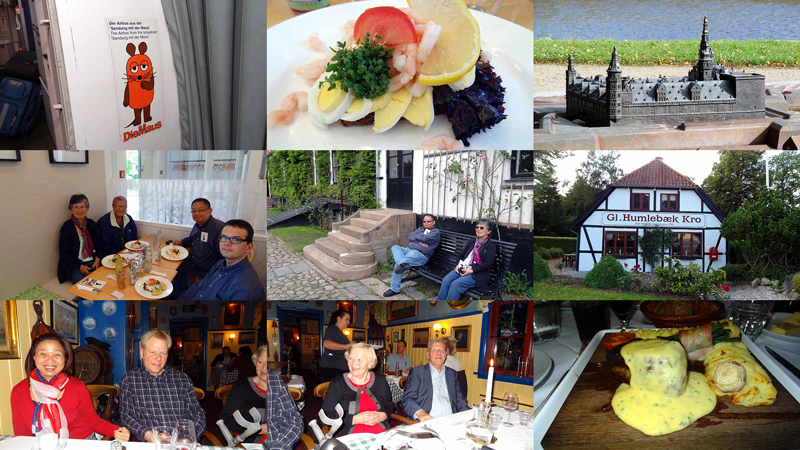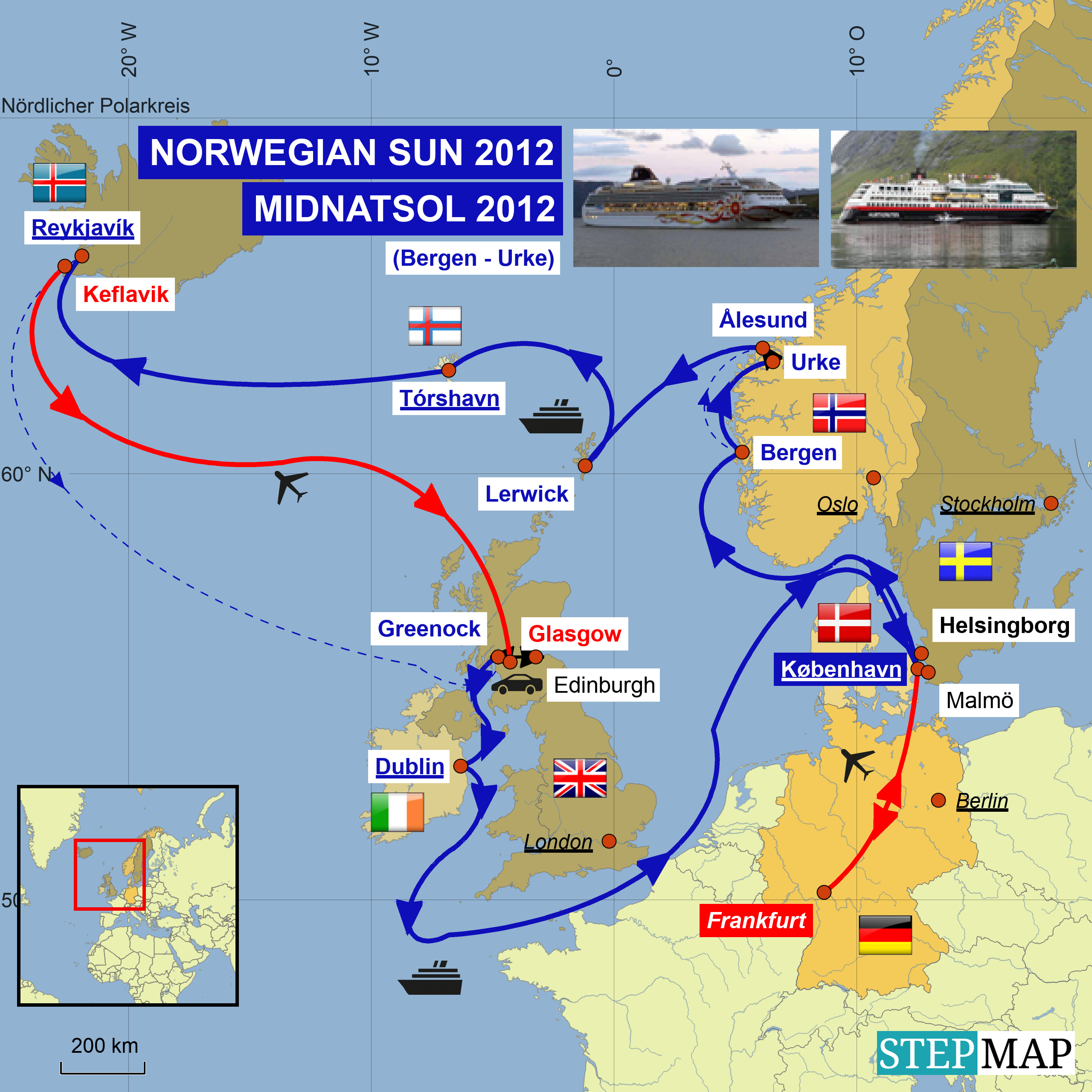 Da wir in Schweden übernachten wollen, müssen wir mit dem Unglücksschiff Tycho Brahe nach Helsingborg. Damals als es nagelneu war, hatte es mehrere Unfälle gegeben.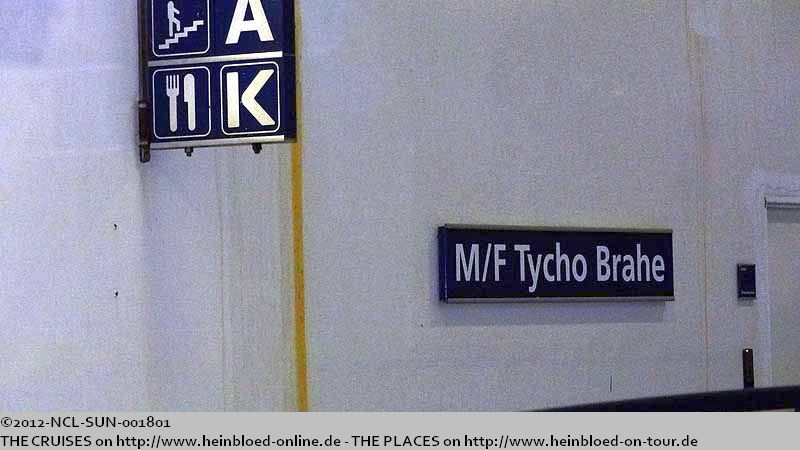 As we wanted to stay overnight in Sweden we had to take the unlucky ship Tycho Brahe to Helsingborg. When she was brand new, there were few accidents.

It was quite calm, when we were going.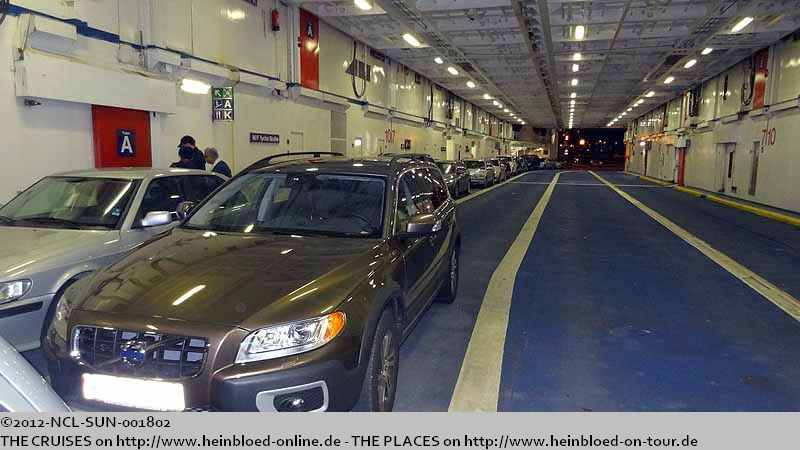 Als wir fahren, ist nichts los.
Alle Türen sind mit diesen Knöpfen zu bedienen.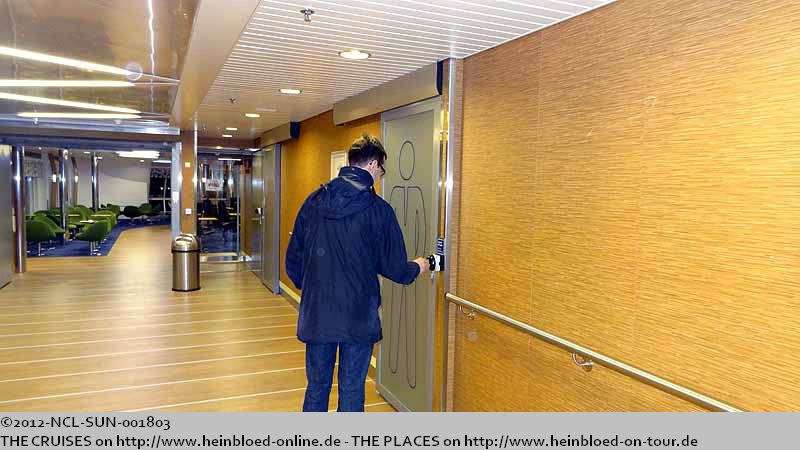 You could open all door with this big switches.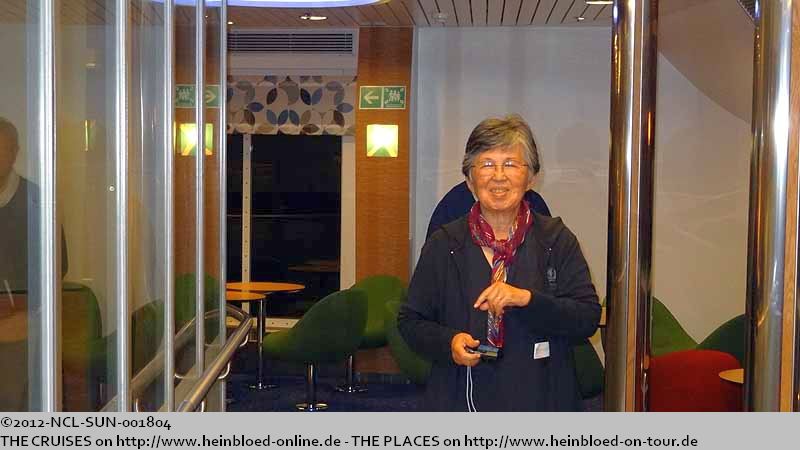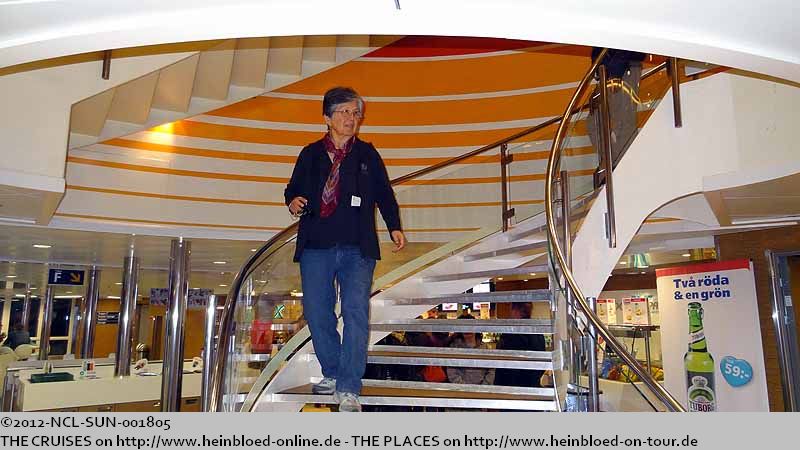 That I need to buy immediately.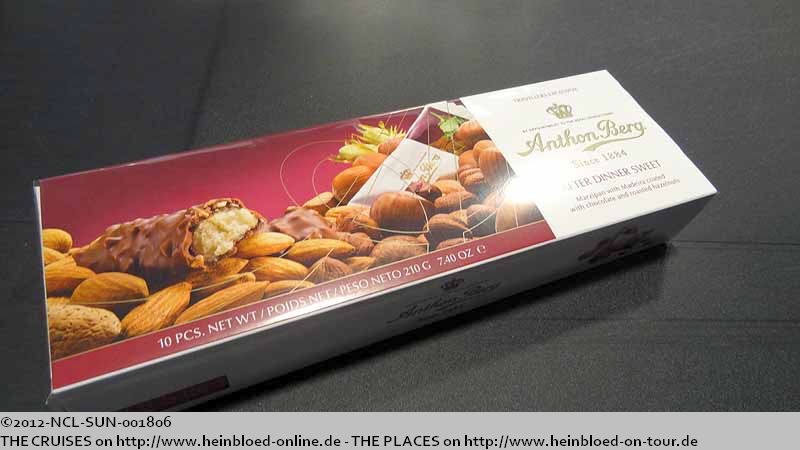 Das muss ich natürlich sofort kaufen.
Anthon Berg After-Dinner-Sweet. Gibt es nur im Duty Free Verkauf.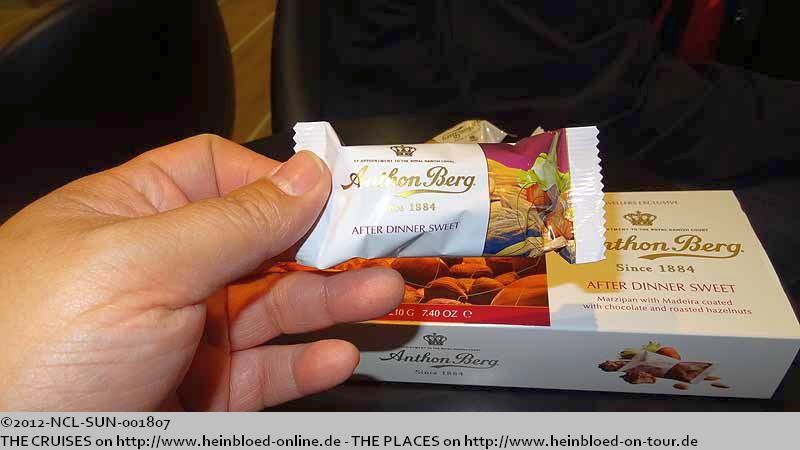 Anthon Berg After-Dinner-Sweet. You only get in Duty Free Sales.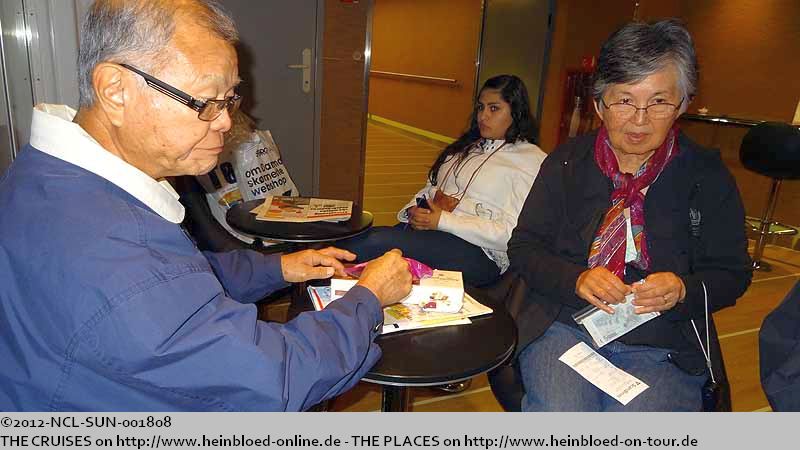 Übernachtet haben wir dann im
Hotel Linnea
. Sehr zentral. Direkt auf der Höhe des Busbahnhofs.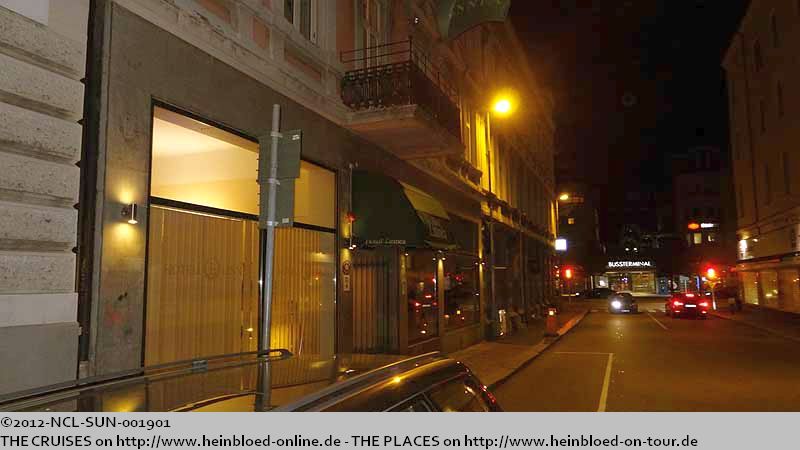 We stay overnight in Hotel Linnea. Very centrally located. Just close tot he Bus Terminal.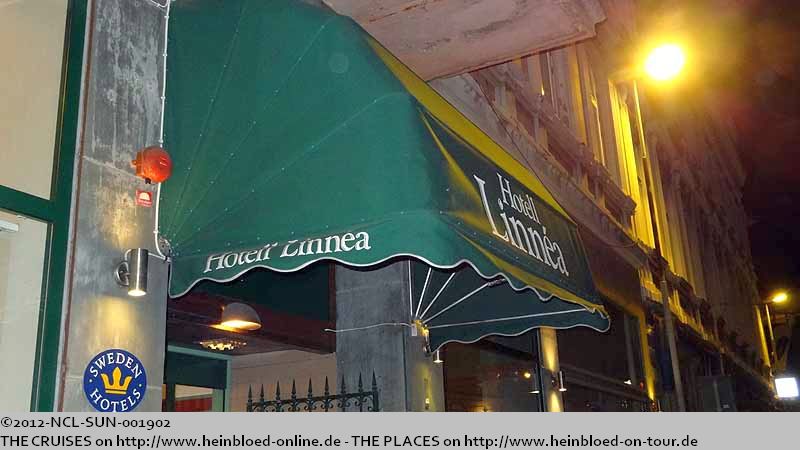 Wir bekommen ein sehr schönes Zimmer im Hinterhof. Keine Ahnung woher... nur eine Disco hören wir noch irgendwo... Aber die ist eigentlich ein Block weiter, wie wir hören. Trotzdem schlafen wir sehr schnell ein.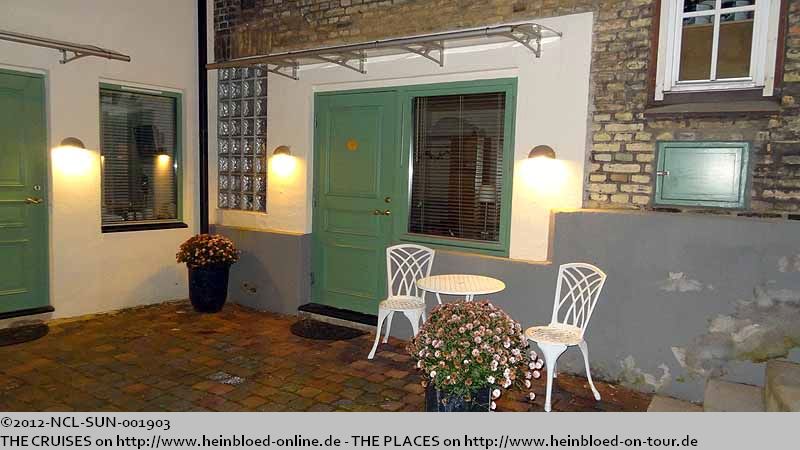 We got a very nice room in the backcourt. No idea where from... we heard some noises from a nightclub... It should be the next block. Anyhow we could fall in sleep very quickly.

Only the floor cover (coconut or something like that) hurted me when I walked barefeet.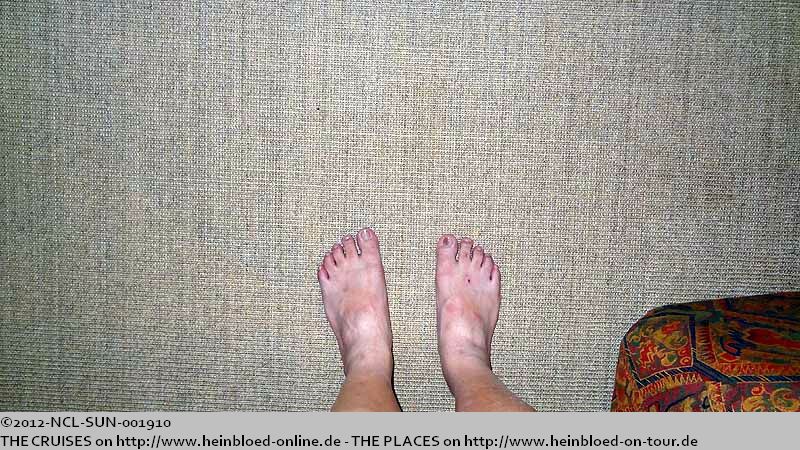 Nur der Teppichbelag (Kokos oder was auch immer), tat beim Barfußlaufen weh.
Und sie hatten einen schönen Garagenplatz für mich. So konnten wir das Auto gefahrlos unterstellen, ohne dass wir den Kofferraum haben ausräumen müssen. Ursprünglich wollten wir das Gepäck eigentlich im Park Inn lassen, aber so unfreundlich, wie unser Aufenthalt war, will ich dort nie wieder zurück.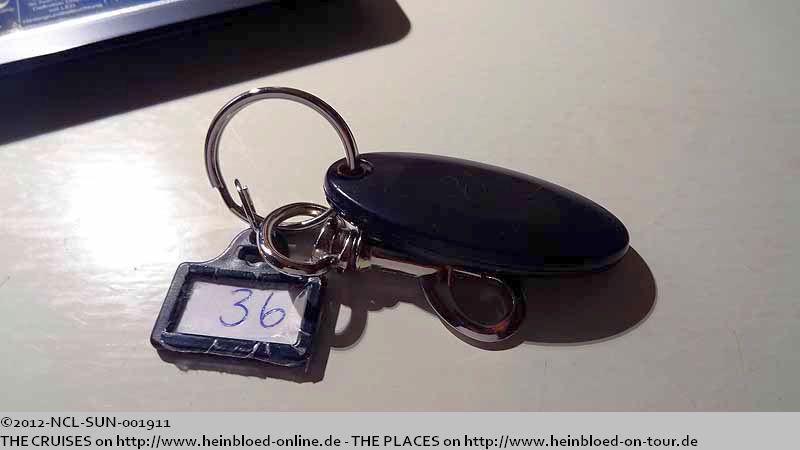 And they had a nice parking lot in a garage for me. So we could park without risk and the need to unload all baggage. Originally we wanted to store our bags at the Park Inn. But honestly spoken: after that bad and unpleasant experience I had no wish to return to this hotel again.
Die anderen Reisen in diesem Blog/
The other voyages in this blog: