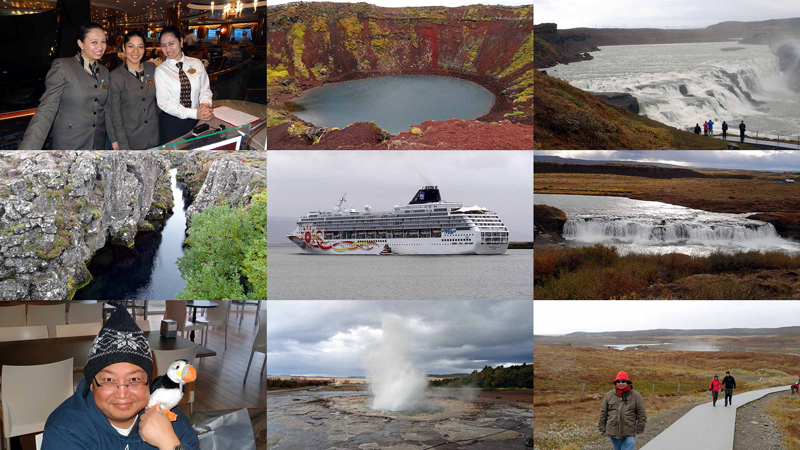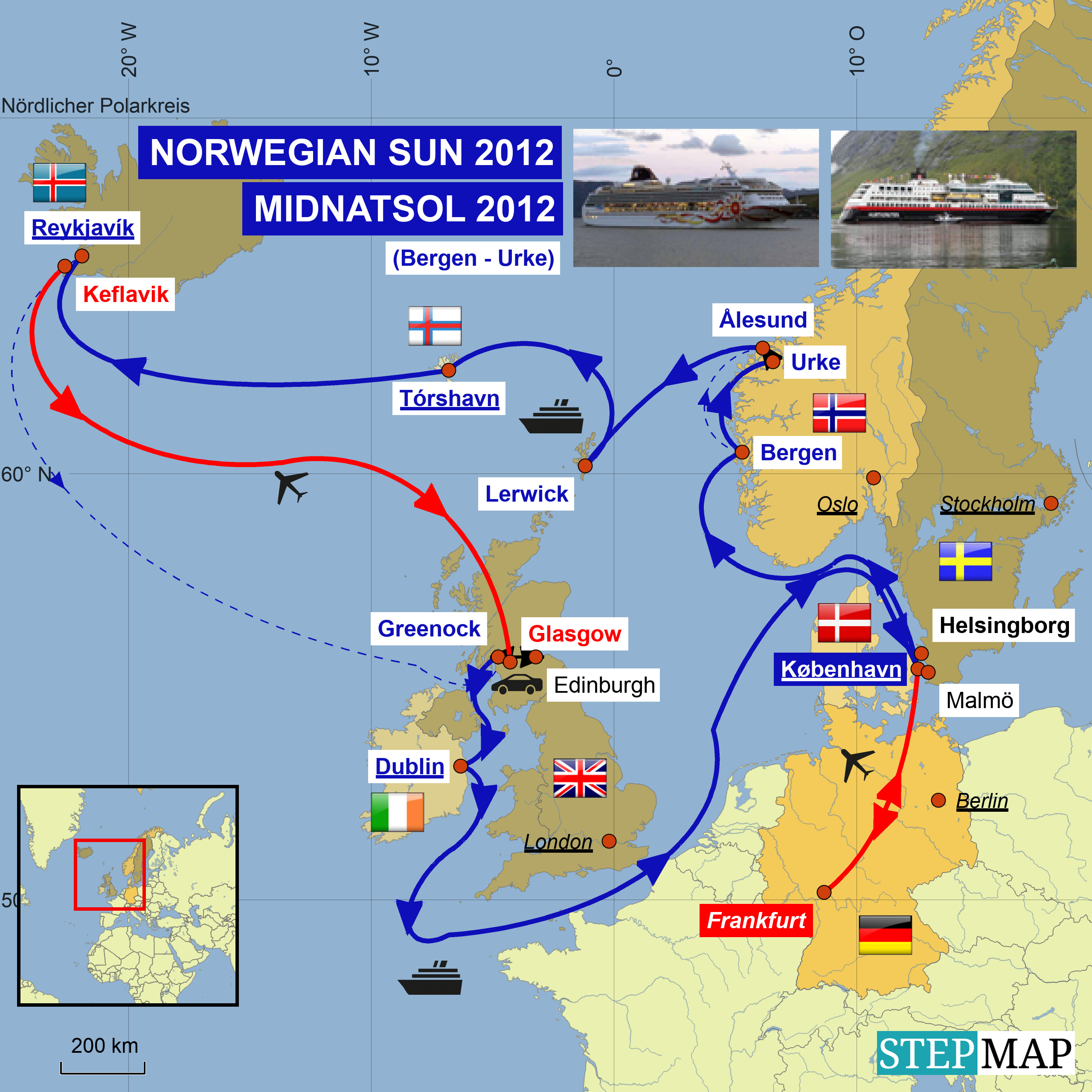 Und schon ging es hoch und weiter...

And again up and away...

And then the power plants came... (Correctly it was Geothermal Tour and not a Geothermal power plant tour...)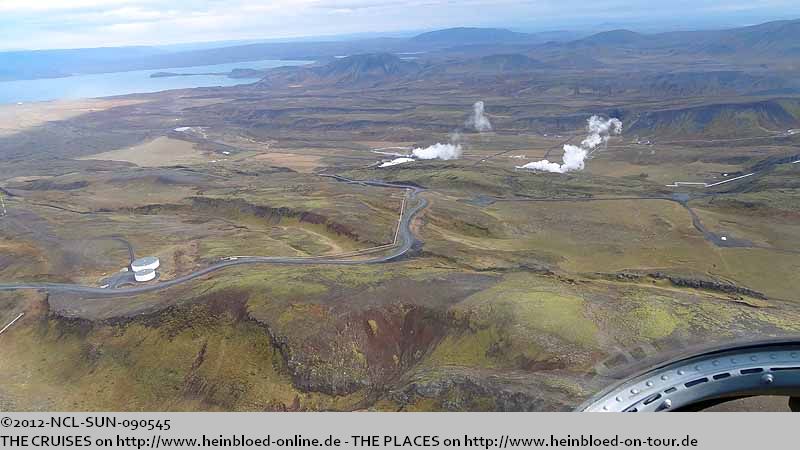 Und dann kommen die Kraftwerke... (Korrekterweise heißt die Tour:
Geo-Thermal Tour
und nicht Geo-Thermal Kraftwerkstour...)
Aber was ist daran so spannend?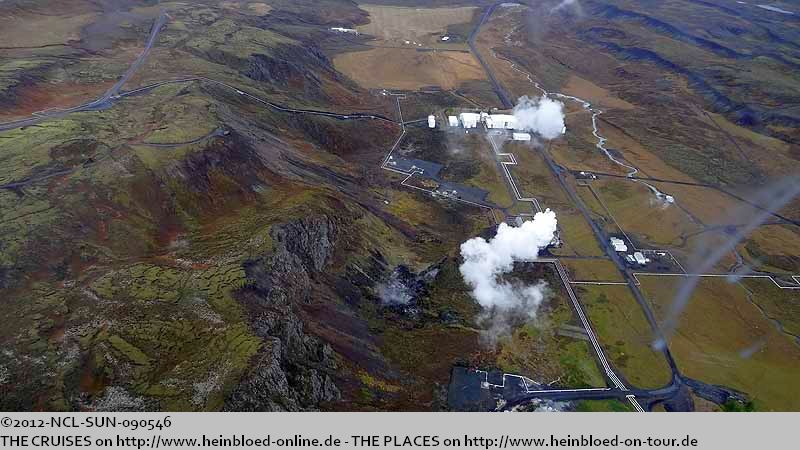 But what was so interesting?

Und nun lernen wir den Preisunterschied zwischen Hubschrauber und Flugzeug kennen... Gudjon vertreibt die Schafe und will hier landen... Etwas, was ein Flugzeug nicht kann - mit Sicherheit.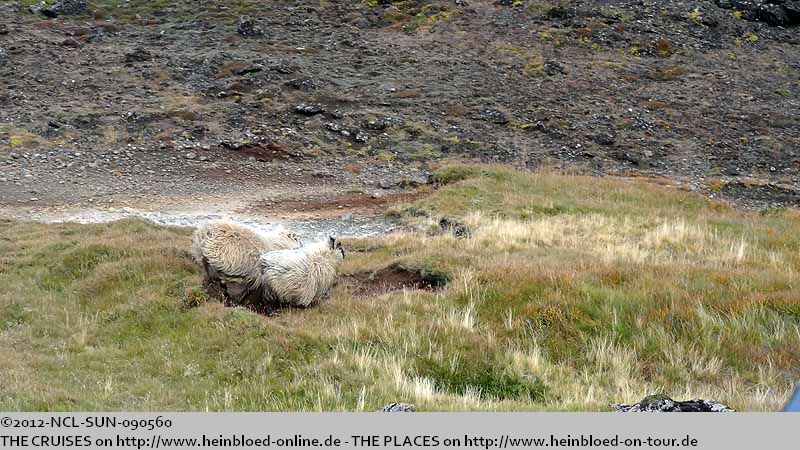 And now learned why there was a price difference between helicopter and plane... Gudjon chased away the sheep because he wanted to land here... Something a place cannot do here - for sure.

Bruno was totally excited... Let's see how long his excitement will be held on... Now he knew that he had to do the next 20 port tours without claiming...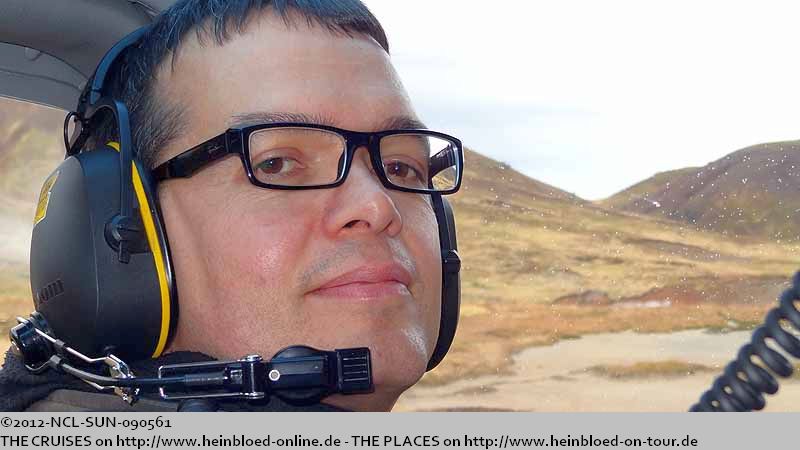 Und Bruno ist ganz begeistert... Die Begeisterung wird ihm schon vergehen... Ihm drohen jetzt die nächsten 20 Hafenrundfahrten ohne zu Murren...
Gudjon führte jeden von uns einzeln aus dem Helicopter raus.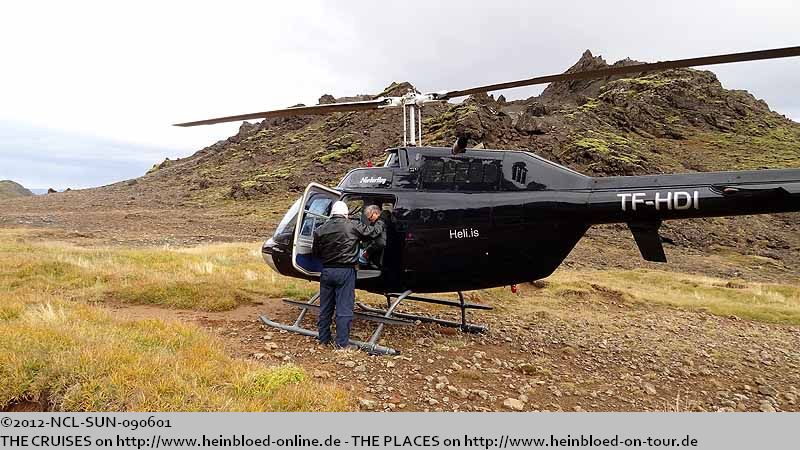 Gudjon guided each of us out of the helicopter.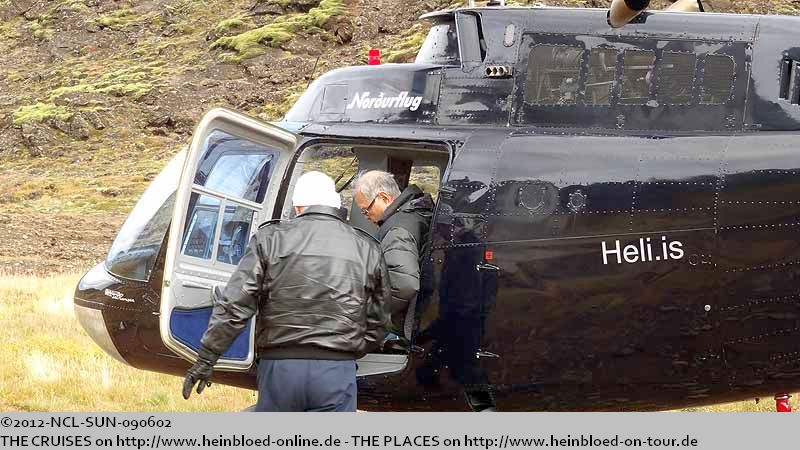 Wegen der Rotorblätter, die sich immer noch drehen, immer mit heruntergebeugtem Kopf.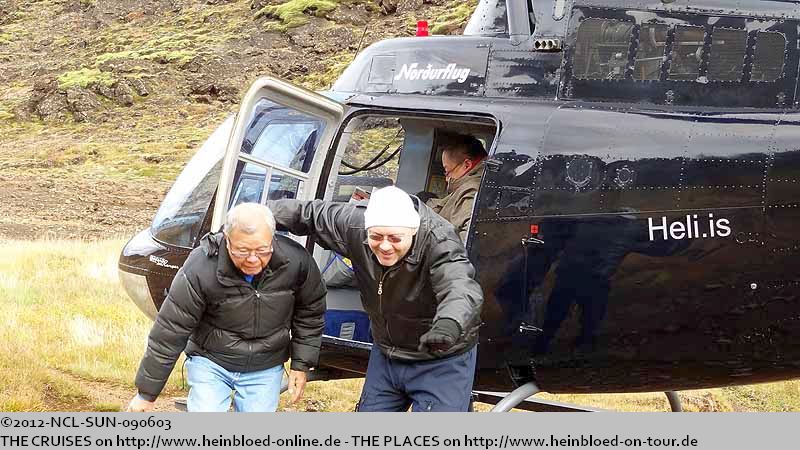 Because of the rotor blades, which were still moving, always with the head down.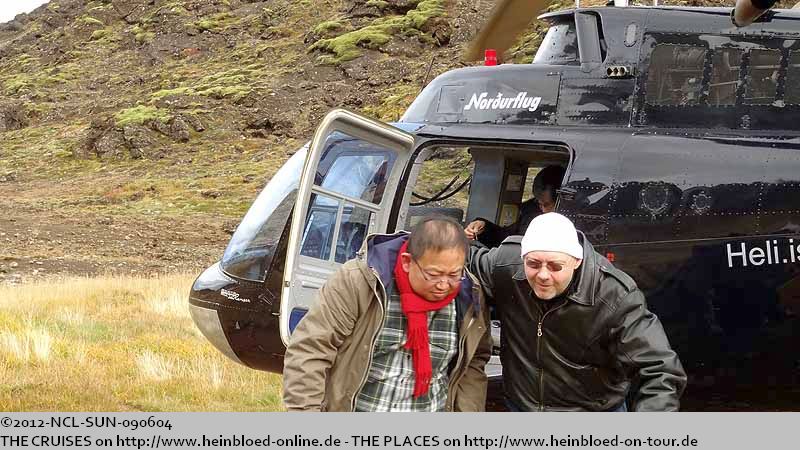 Was soll ich hier? Irgendwo im Nirgendwo und Dampf aus jeder Ecke und jede Menge Pfützen usw...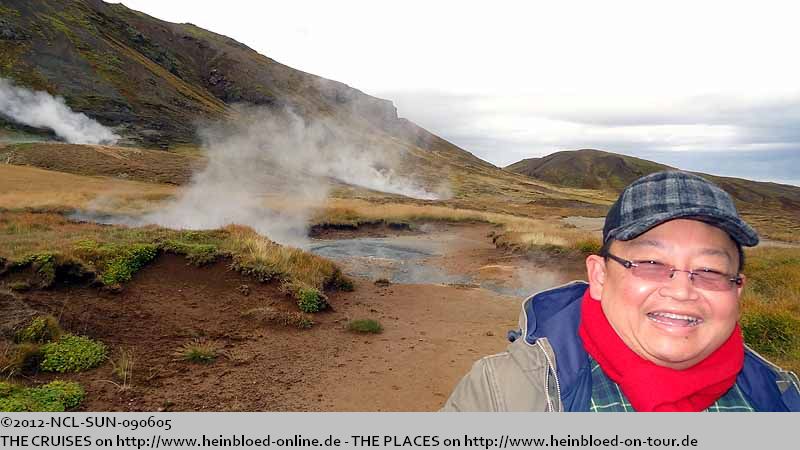 What should I do here? Somewhere in nowhere and steam from every corner and many many puddles etc...

Eine unwirkliche Welt!!! In der wir nicht selbst rumlaufen dürfen.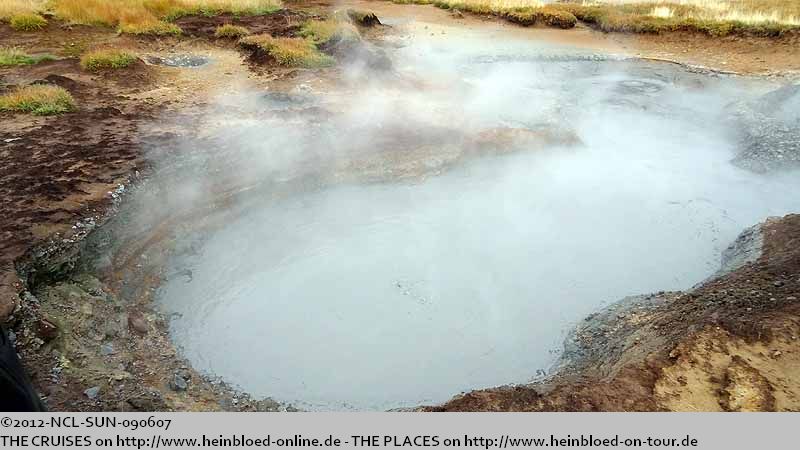 An unreal world!!! We were not allowed to walk by ourselves.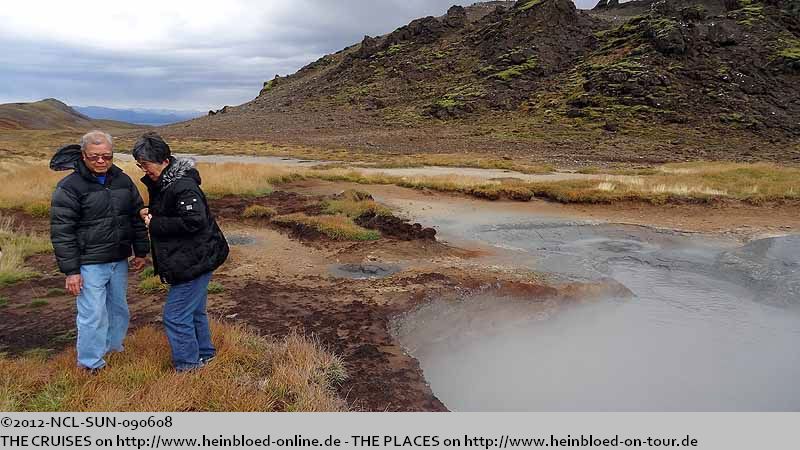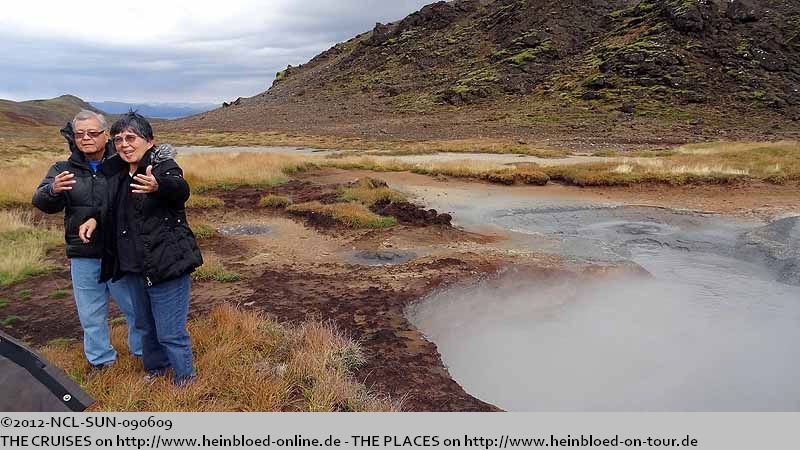 Gudjon was also a great photographer.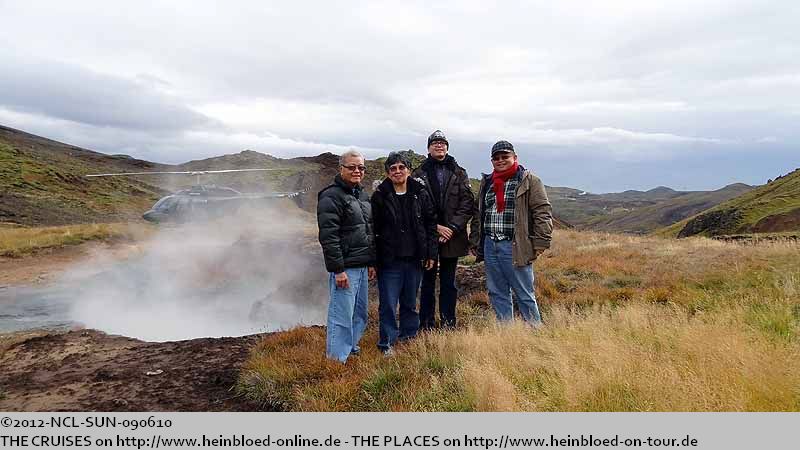 Gudjon ist auch ein großartiger Fotograf...
Er hört erst auf zu fotografieren, wenn auch sein Hubschrauber richtig im Bild ist.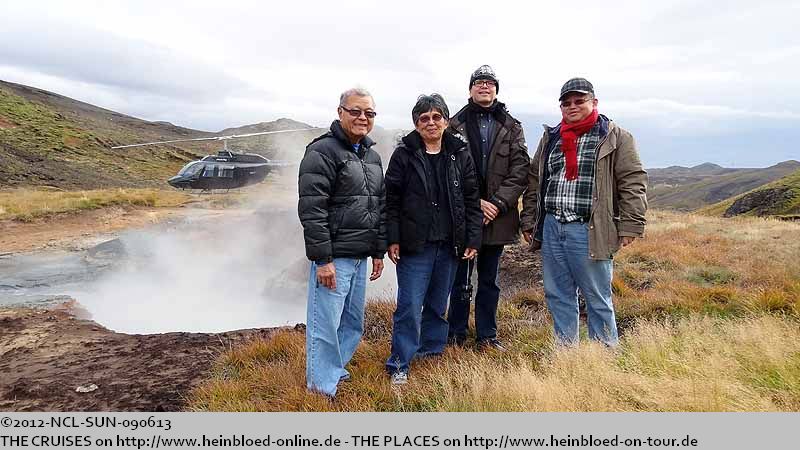 He stopped to take pictures when he was sure that his helicopter was well positioned on the picture.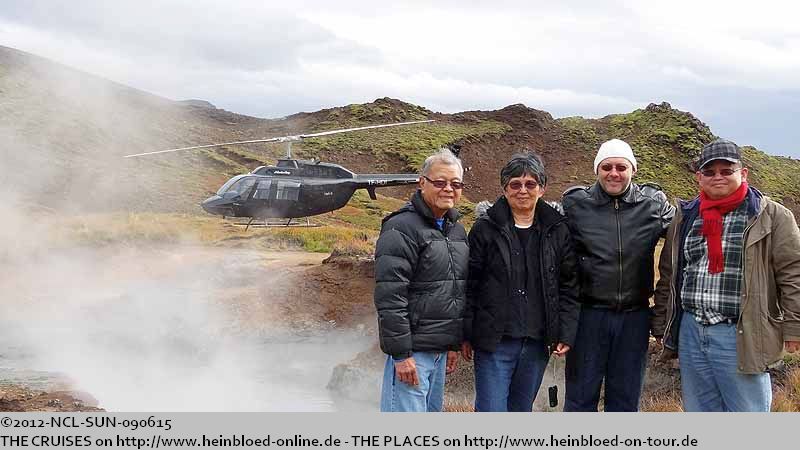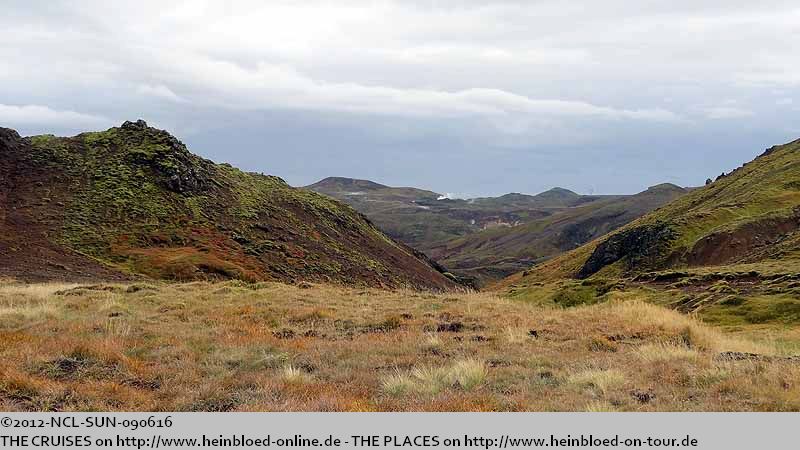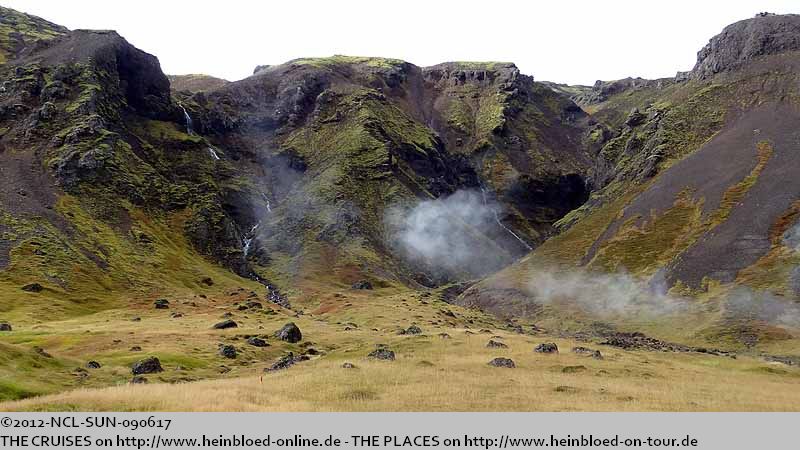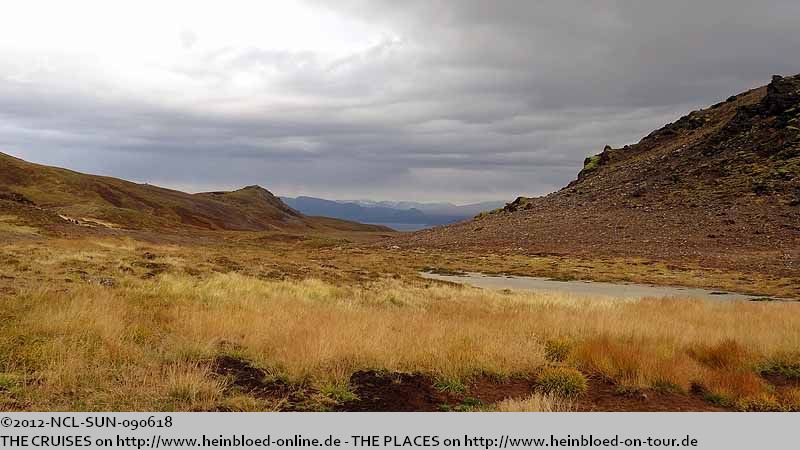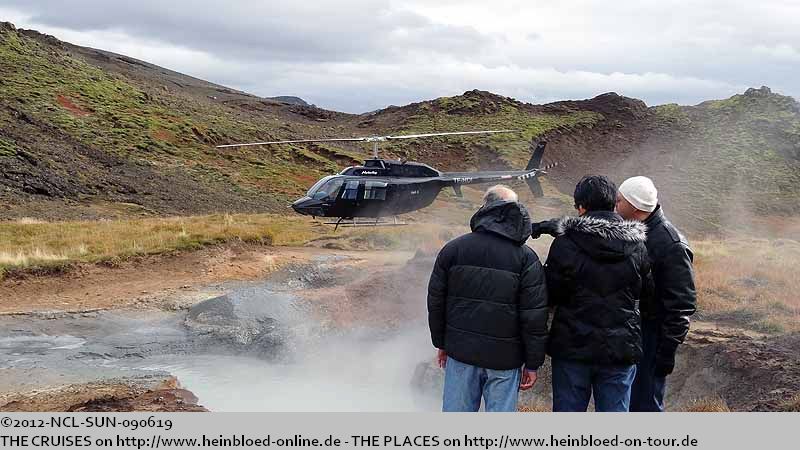 Unglaublich: dieser Ort wird mit 3G versorgt!

Unbelieveable: 3G was available here!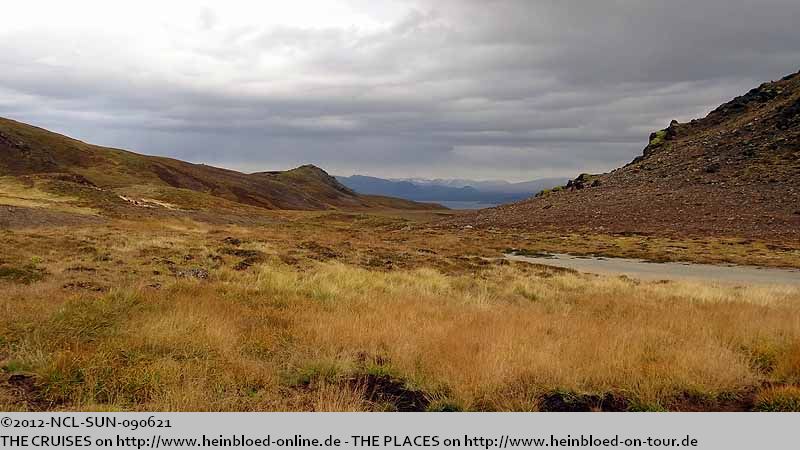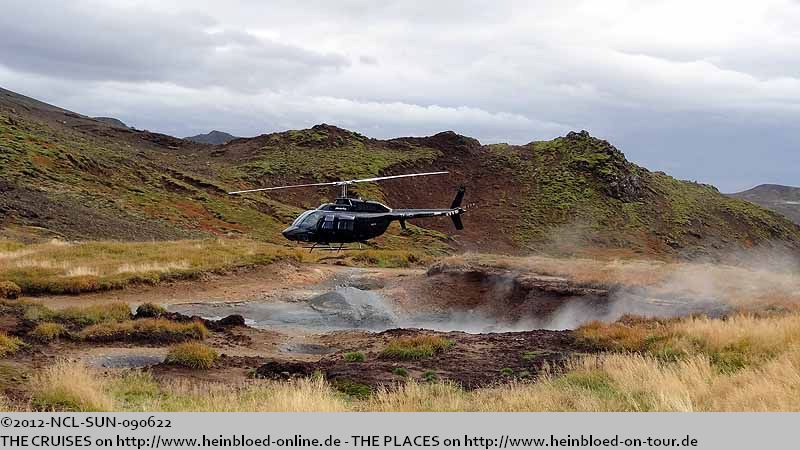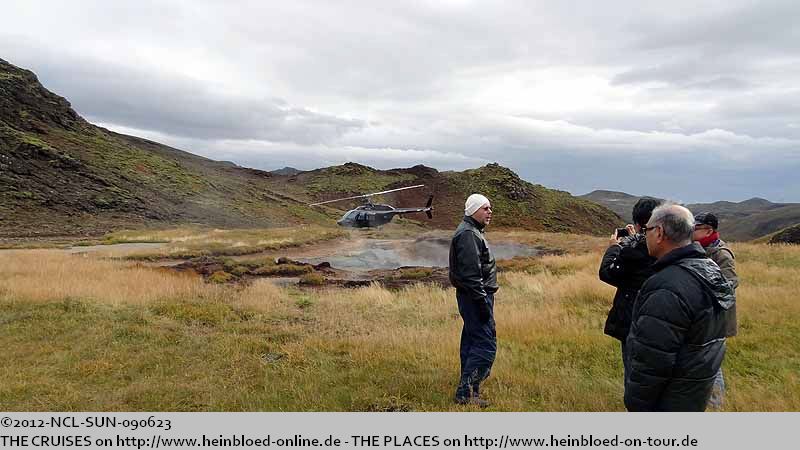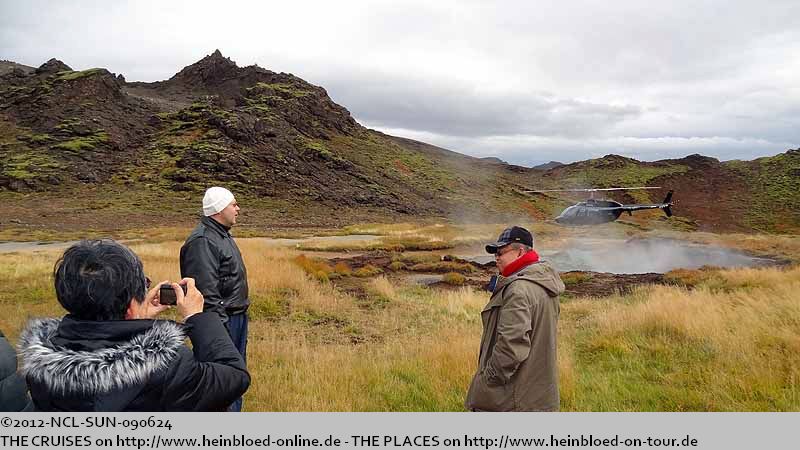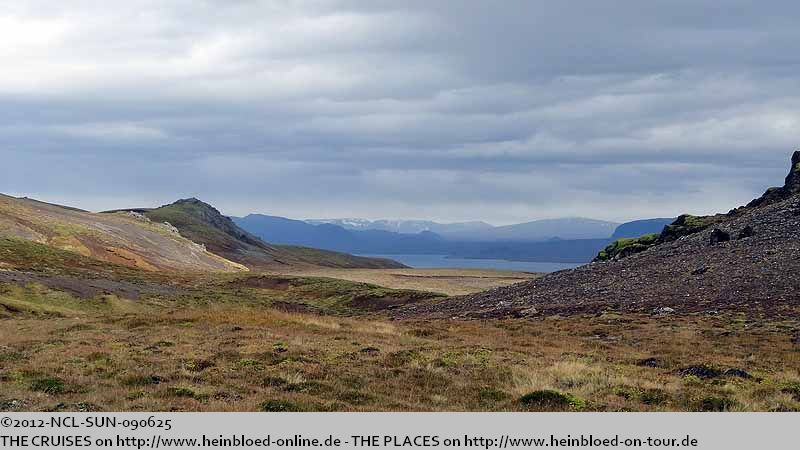 Er führt uns hier ein wenig herum.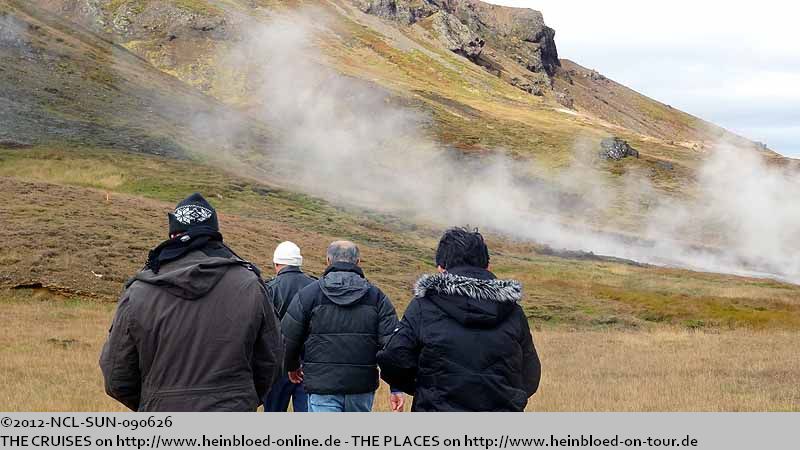 He took us a little around.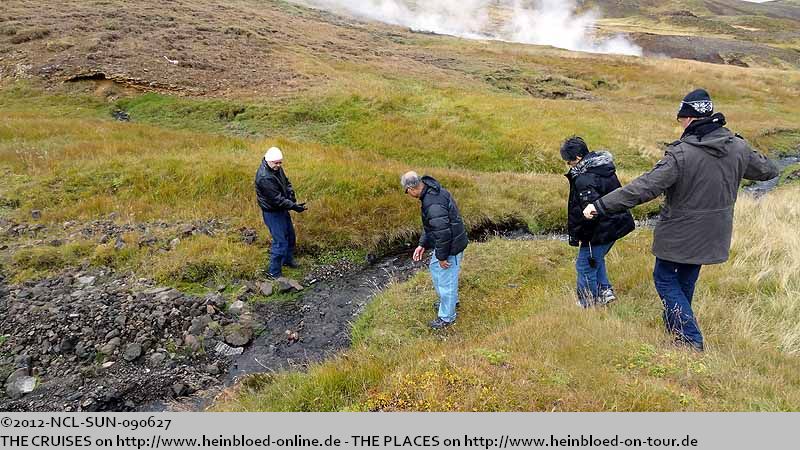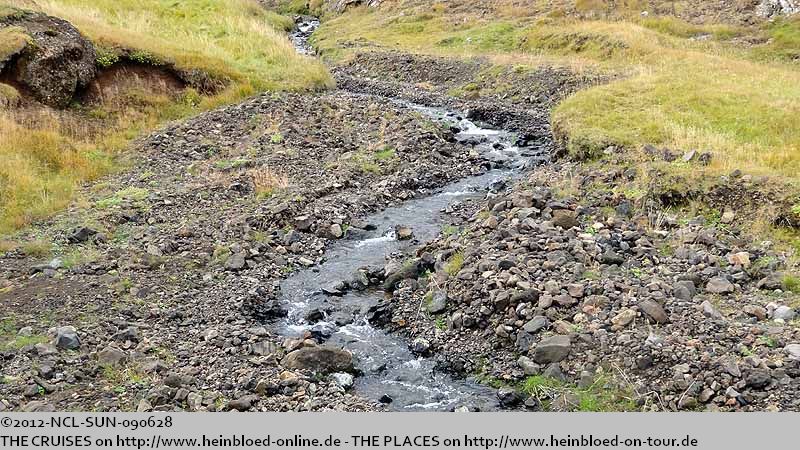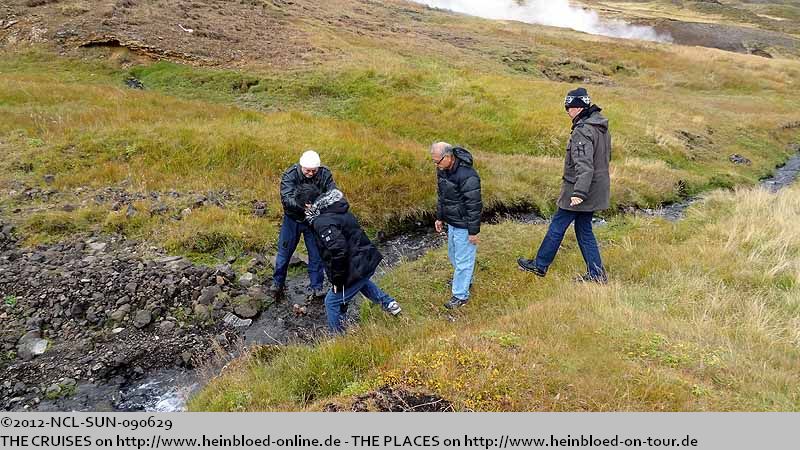 Und wie üblich muss natürlich Bruno mal wieder selbst testen, ob das Wasser wirklich warm ist, wenn Gudjon sagt, dass das Wasser warm ist...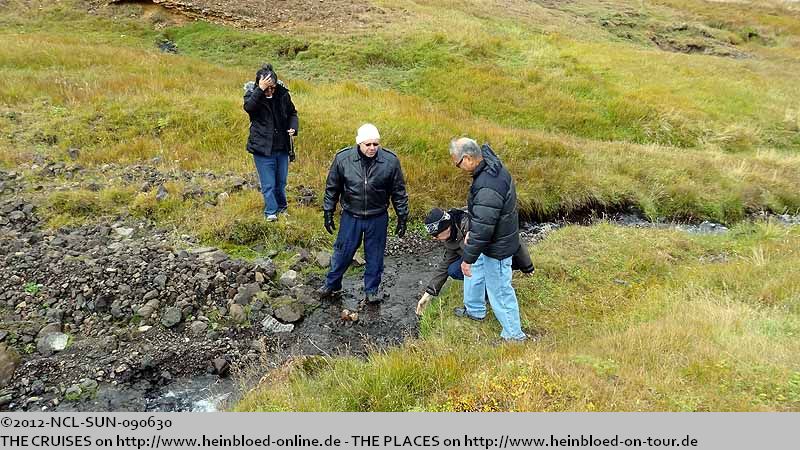 And as usual Bruno need to test everything by himself if the water is hot when Gudjon already said that the water was warm...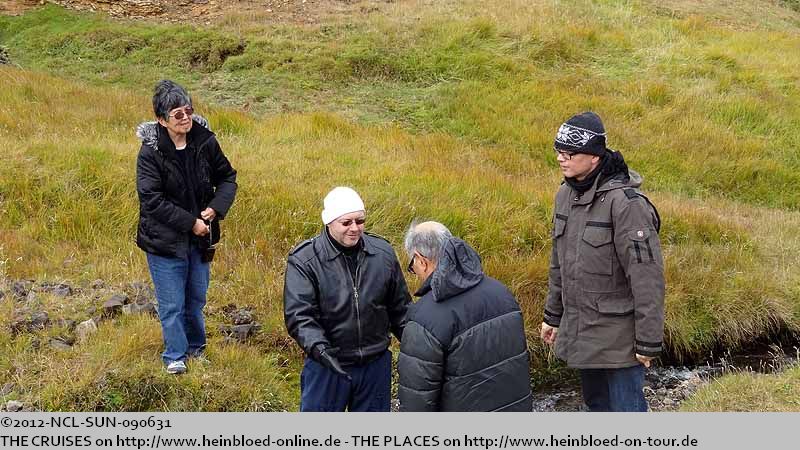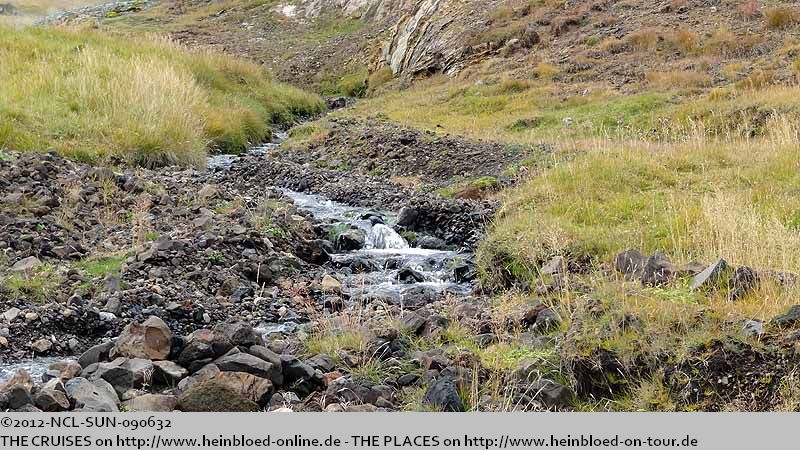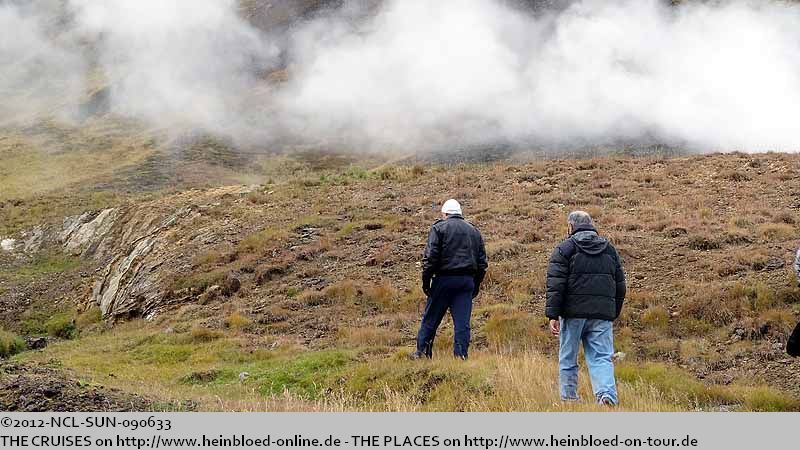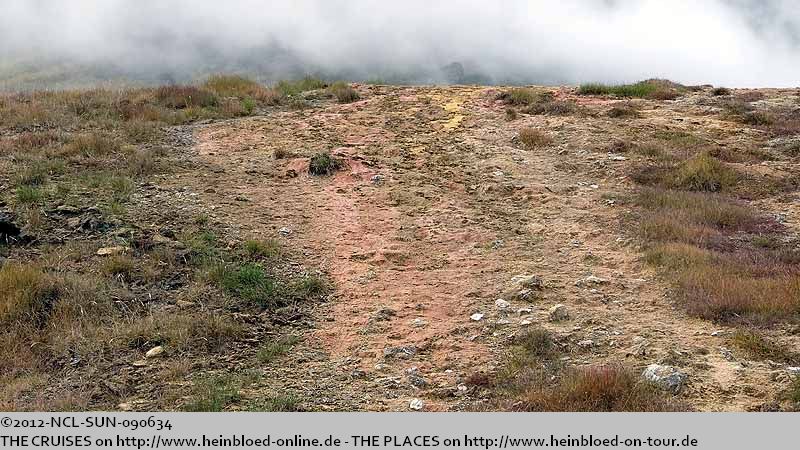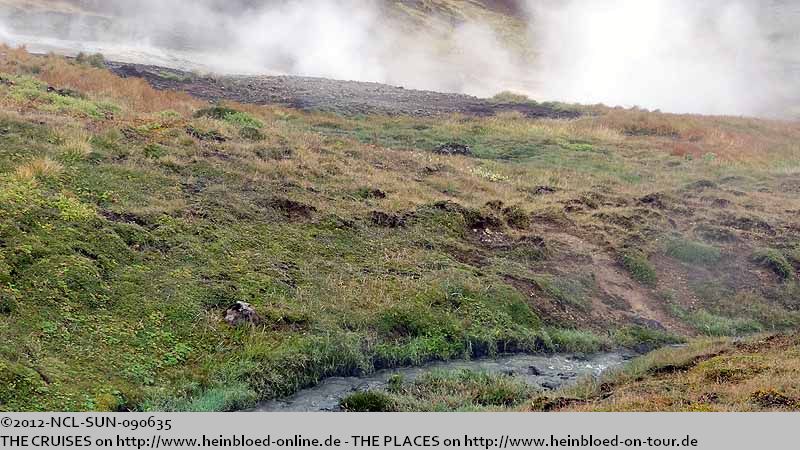 Die anderen Reisen in diesem Blog/
The other voyages in this blog: