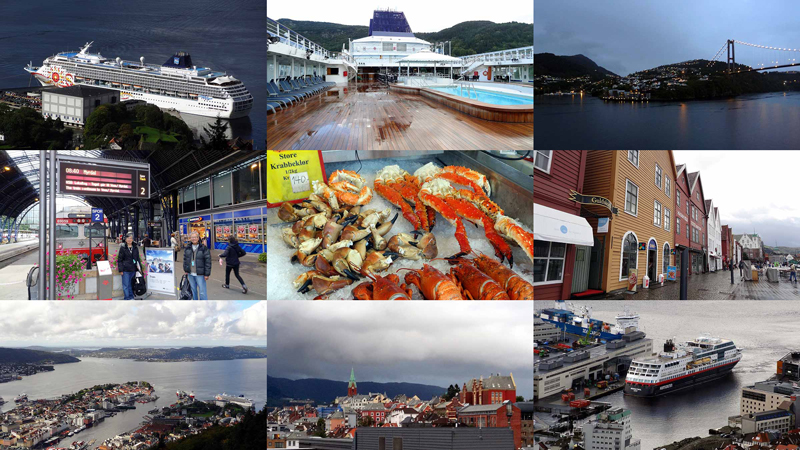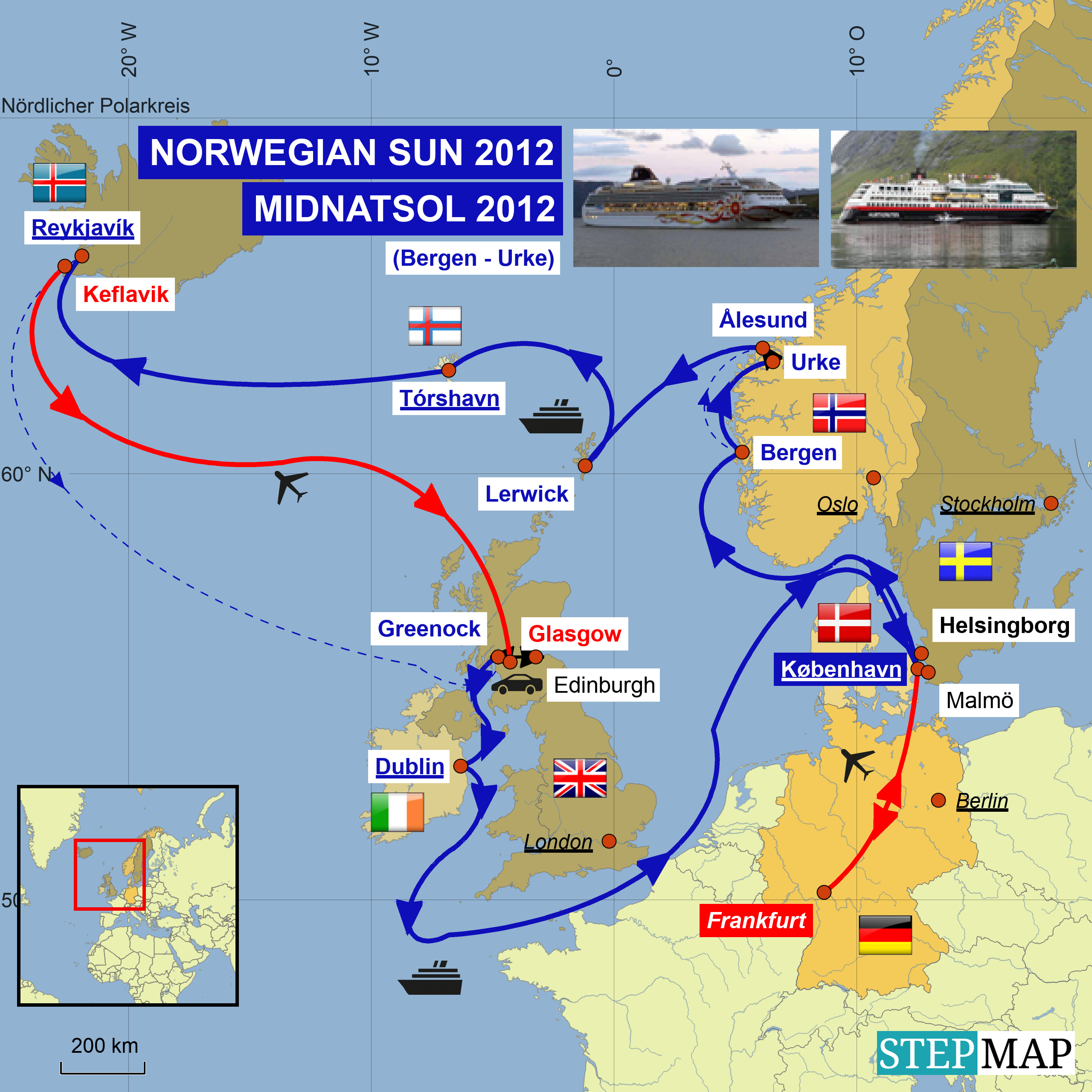 Ein paar Minuten bleiben wir noch auf dem Flöyen und genießen die Aussicht, solange es trocken ist.


We enjoyed another few minutes the view on Mount Flöyen before it started to rain again.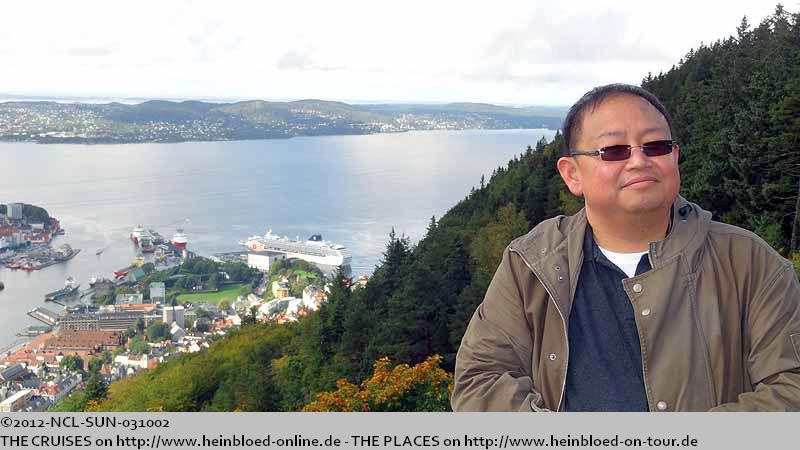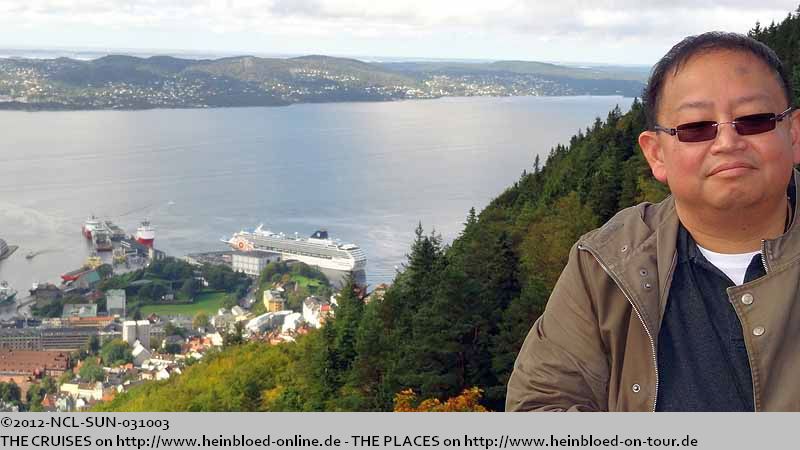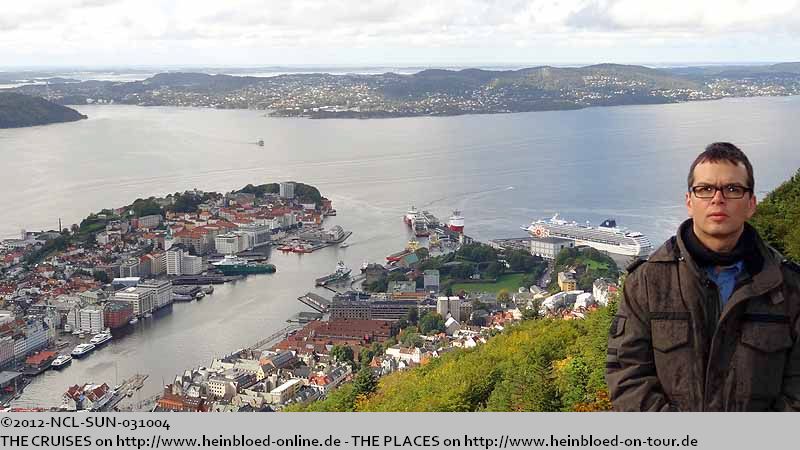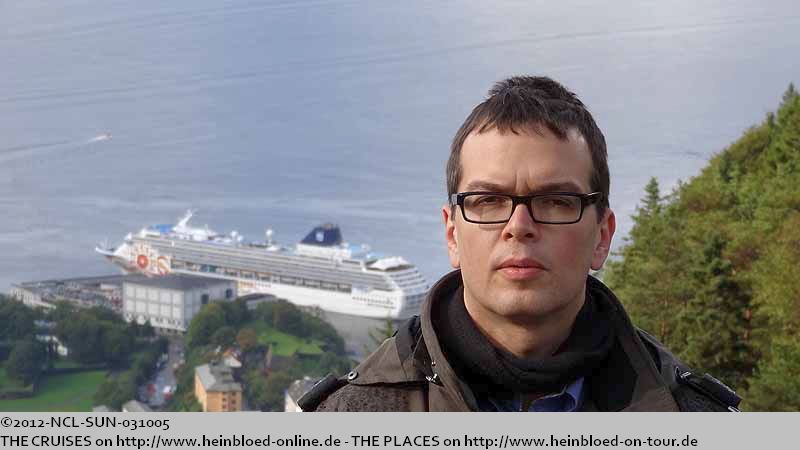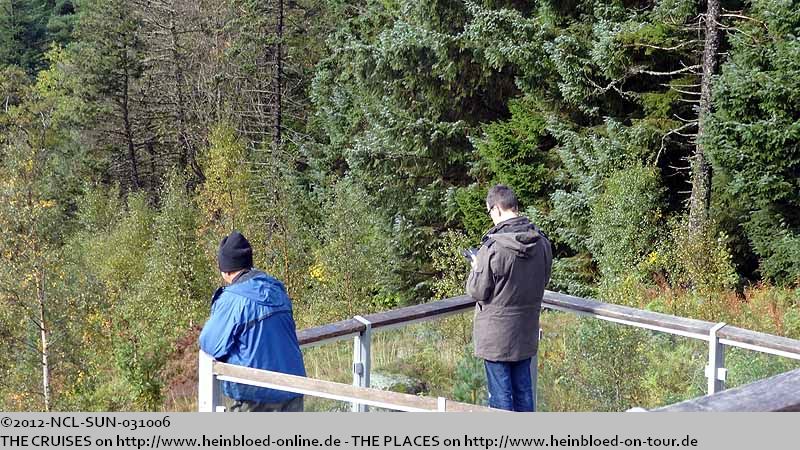 Dann geht es auch wieder runter.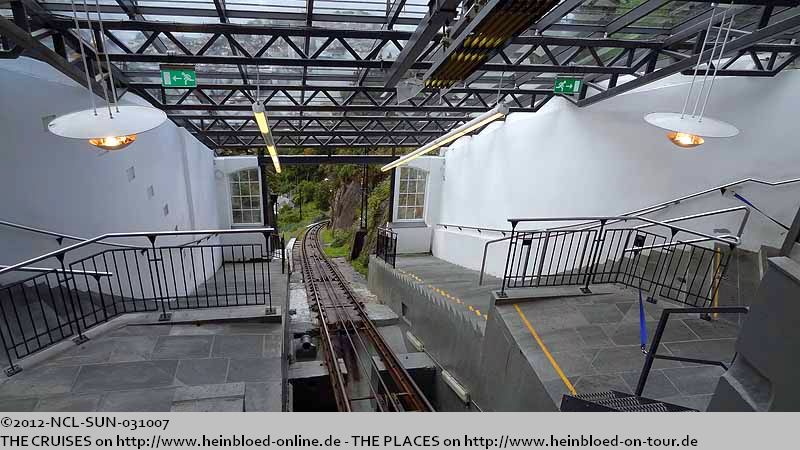 Soon we got down again.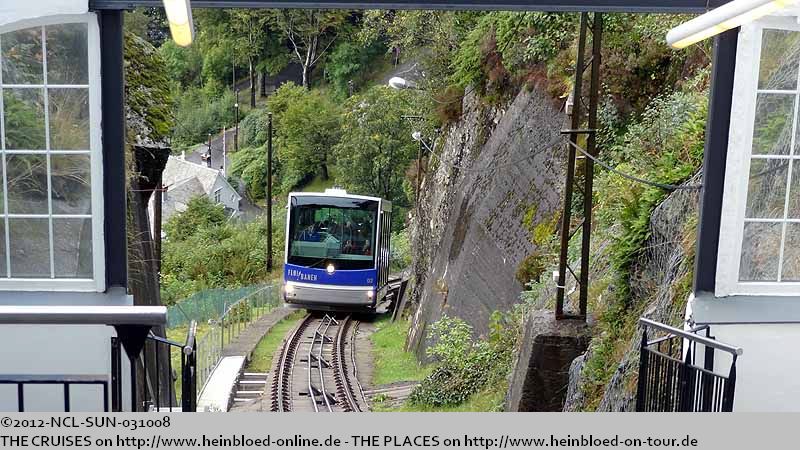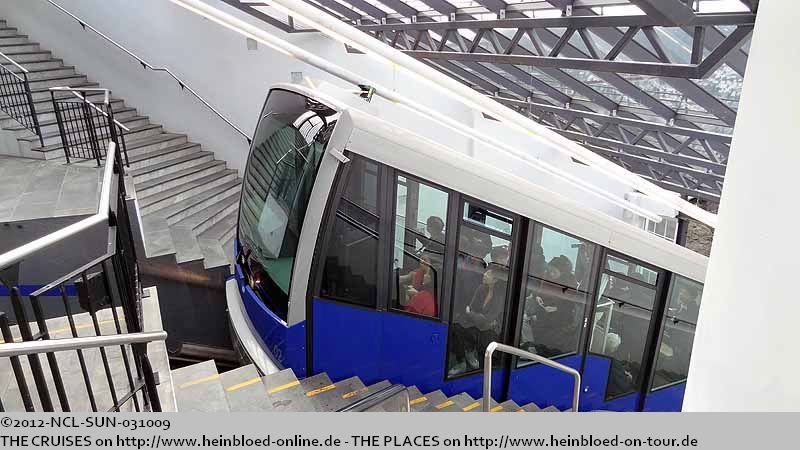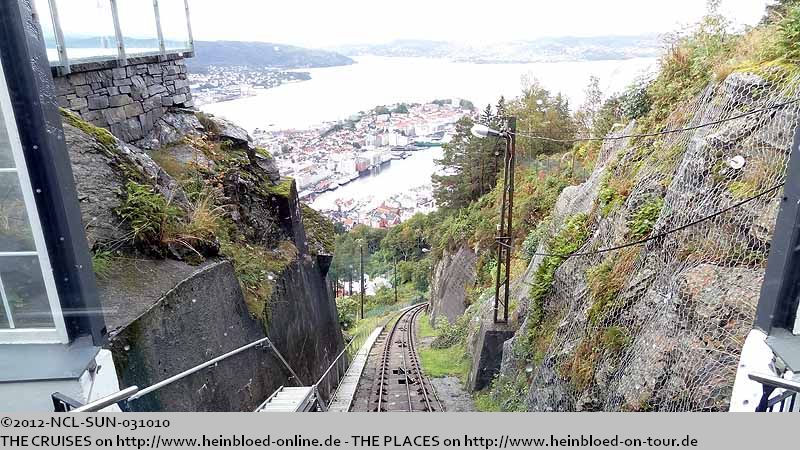 Weiter geht es zum Fischmarkt.

Then we headed to the Fish Market.

I really would love to take something away. But the last time when I tried to get my Croatian mixed-grill platter in Split on the ship they confiscated because it smelled so lovely that I assumed that the security had their own party with my mixed-grill platter.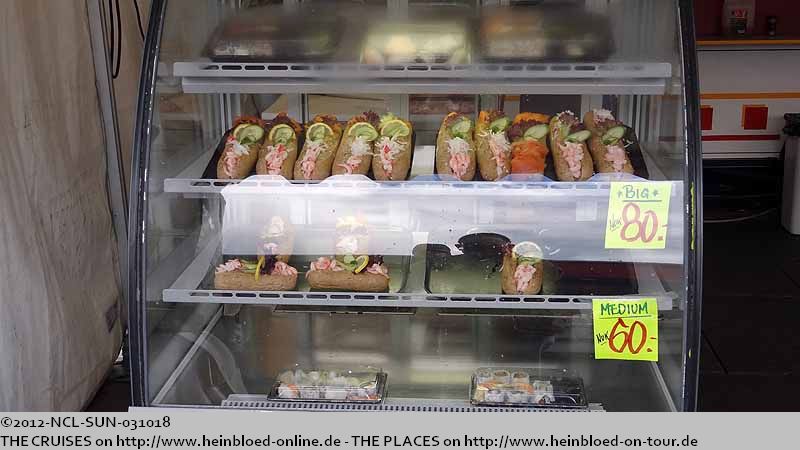 Am Liebsten würde ich gerne etwas hier mitnehmen. Aber das letzte Mal, als ich meine kroatische Grillplatte in Split mitgenommen habe, wurde sie mir abgenommen, weil sie so toll duftete, dass ich annahm, dass die Security damit eine Feier unternommen hat...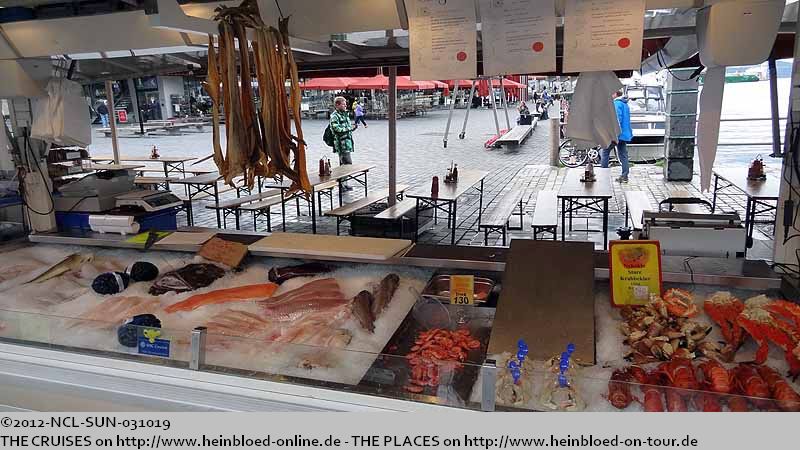 They even had Alaska King Crabs? Or?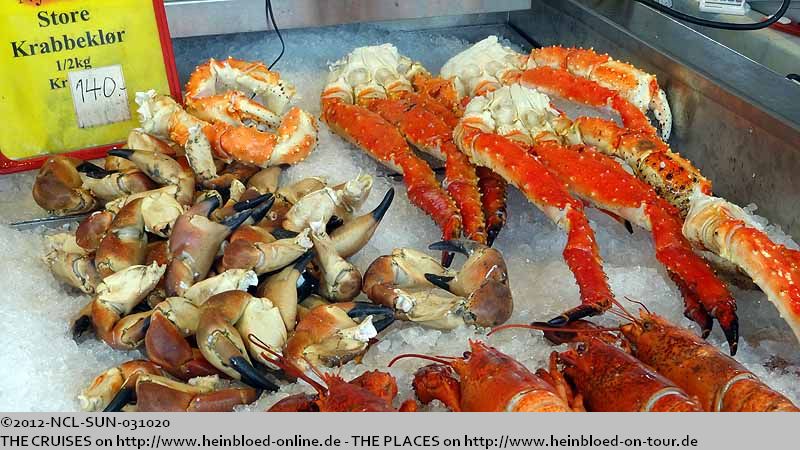 Sogar Alaska King Crabs? Oder?
Von da oben sind wir jetzt runtergefahren.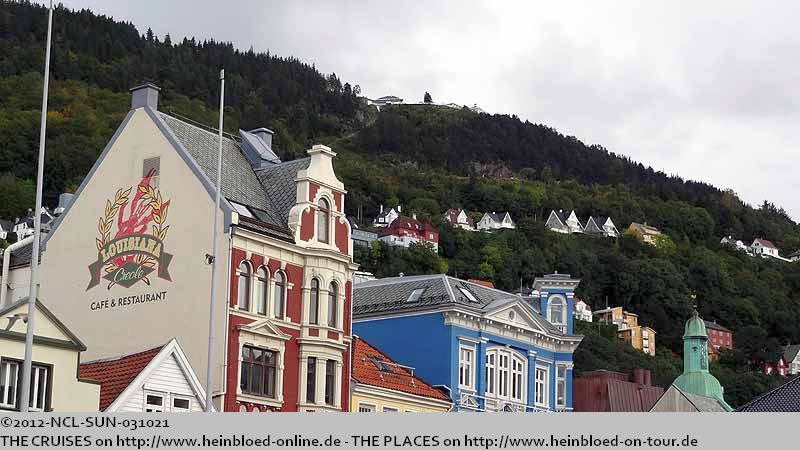 We came down from the peak up there.

We headed to the shopping center Galleriet.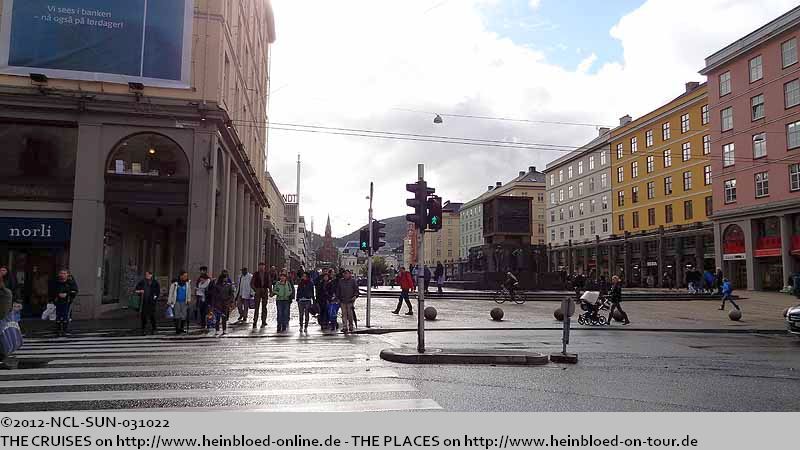 Weiter geht es in das Einkaufszentrum
Galleriet
.
Hier brauchte ich etwas aus einem Schreibwarenladen.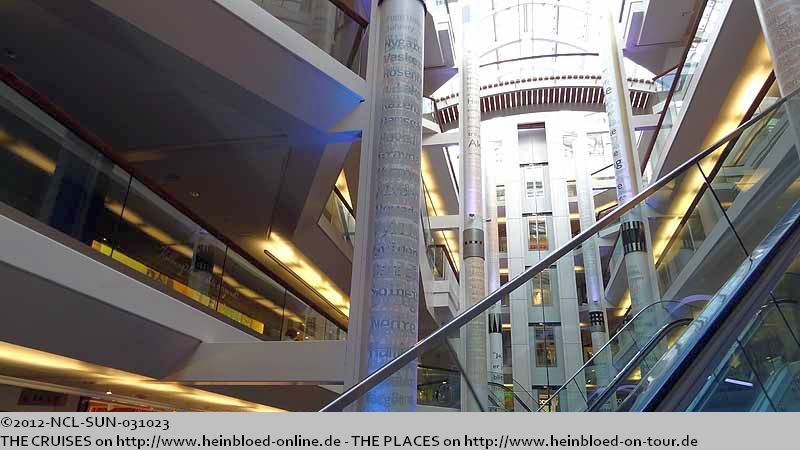 Here we need something from a stationary.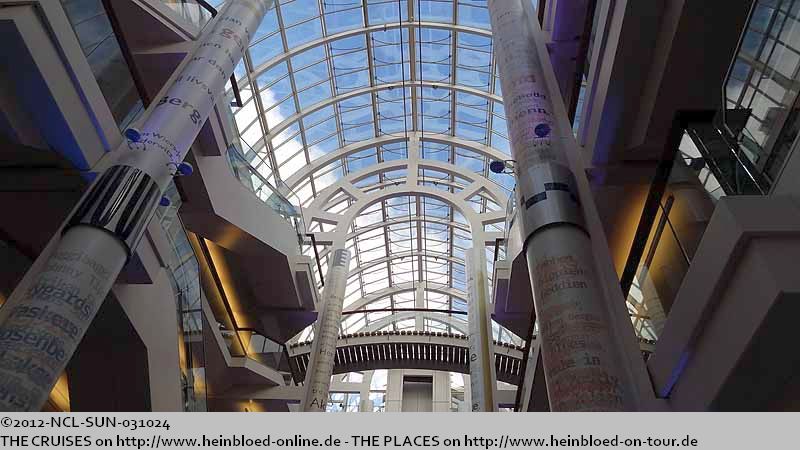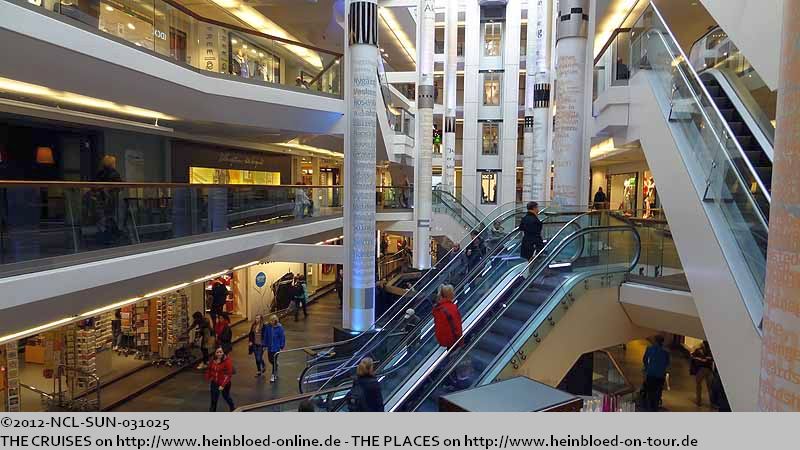 And as much as we had rain in Norway we need rubber boots or protection spray for our shoes.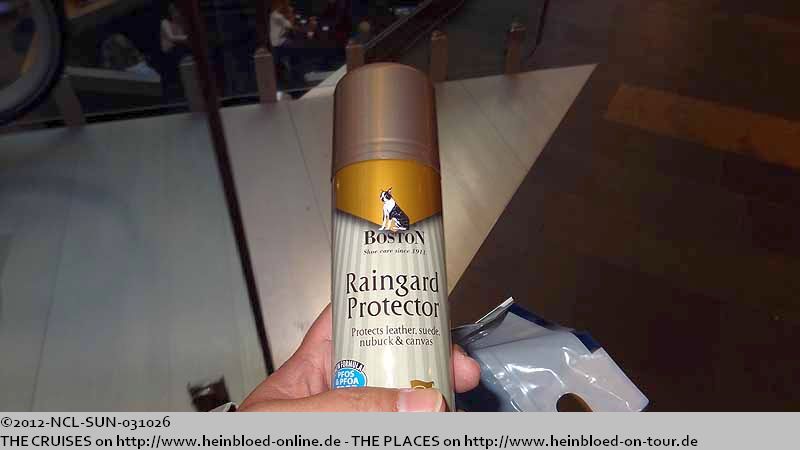 Bei dem vielen Regen, der uns hier in Norwegen erwartet, brauchen wir Gummistiefel oder Imprägnierspray für unsere Schuhe.
Unseren Plan dieses Mal zum Ulriken hochzufahren, haben wir sehr frühzeitig aufgegeben. Überwiegend lag dieser in den Wolken.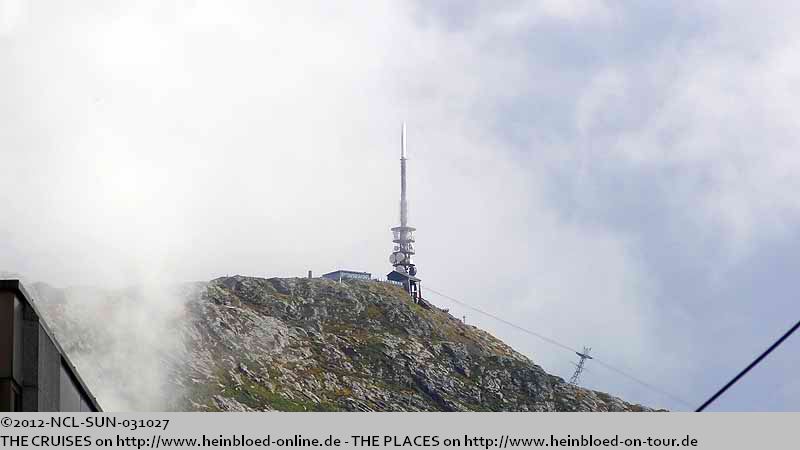 Our plan to go this time to Mount Ulriken we gave up very early as it was mostly in the clouds all day.

As I did not want to walk all the way back to the ship, we took the bus.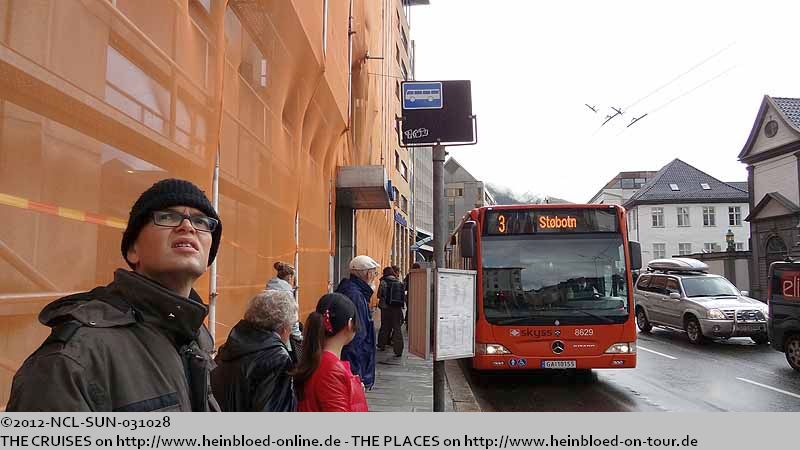 Da ich keine Lust mehr hatte zu Fuß zurückzulaufen, nehmen wir den Bus.
Die Fahrt kostet 28,00 NOK (2012 = 3,80 EUR)... aber besser als nass zu werden.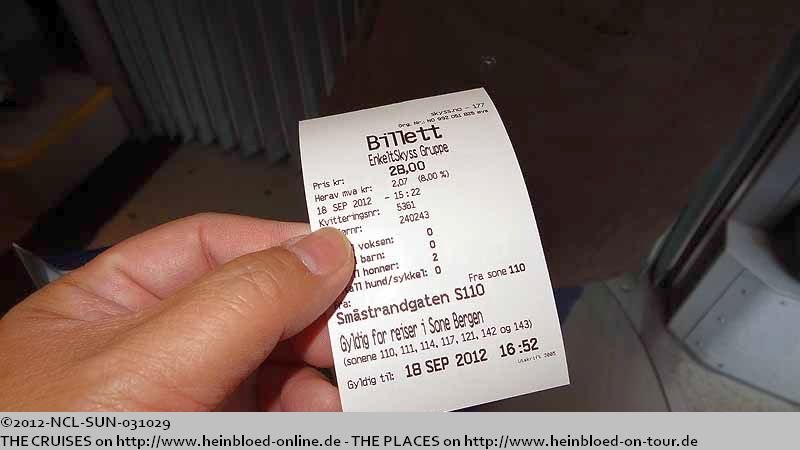 The ride was 28.00 NOK (2012 = 5.00 USD)... but it was better than becoming wet.

And promptly it started to rain again once we left the bus.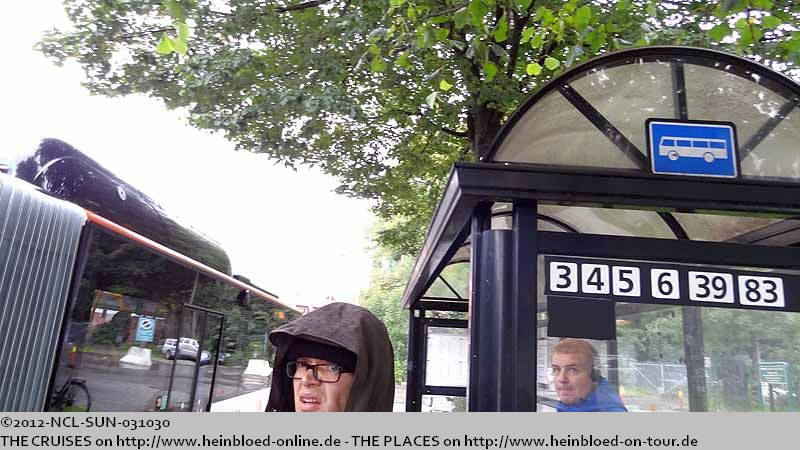 Und prompt fängt es auch wieder an zu regnen, als wir gerade aussteigen.
Und falls wieder ein Taxifahrer oder die Taxizentrale fragen sollte: Bontelabo 4-6-8. Das ist dann vis-à-vis vom Schiff.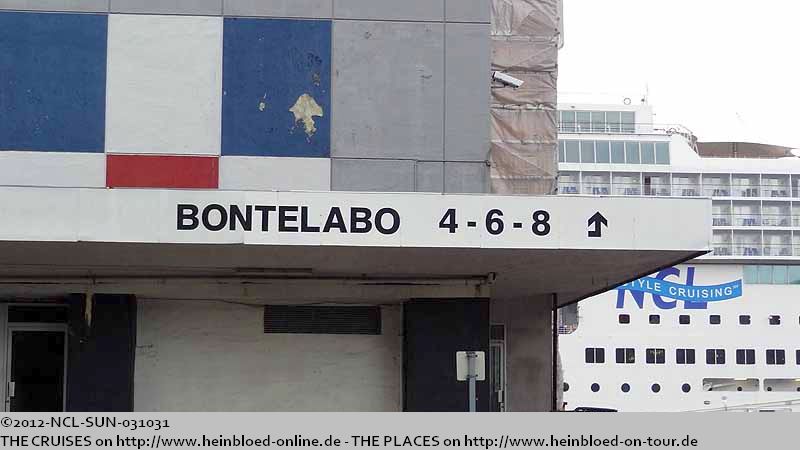 And if again a taxi-driver or the taxi-orderline ask: Bontelabe 4-6-8. That was just opposite the ship.
Die anderen Reisen in diesem Blog/
The other voyages in this blog: