Scroll down for English explanations - alternates with German explanations.

Und zum Schluss noch eine alte Bekannte: MSC FANTASIA... Schade, dass der Kapitän für mich nicht noch eine Runde ins andere Hafenbecken gefahren ist, damit ich noch bessere Bilder von der SILVER SPIRIT und ATLANTIC STAR machen konnte... Ich bin aber nicht undankbar, dass diese tolle Aufnahmen entstanden.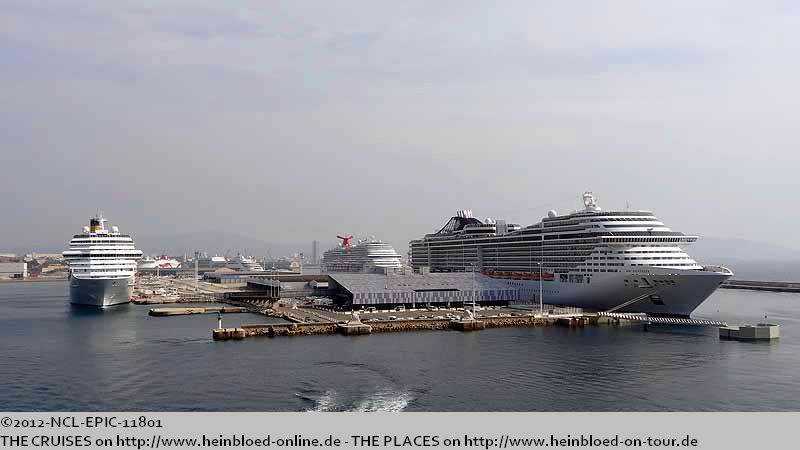 Finally an old fellow: MSC FANTASIA... So sad that the Captain did not go for me to the other port bay to let me take better pictures of SILVER SPRIIT and ATLANTIC STAR... But I was not unthankful to be able to take these great shots.