Scroll down for English explanations - alternates with German explanations.

Der Neuling auf dem Kreuzfahrtmarkt: CARNIVAL BREEZE. Ich war froh, dass wir zuerst um 16.00 Uhr abfuhren, um diese Bilder zu ermöglichen.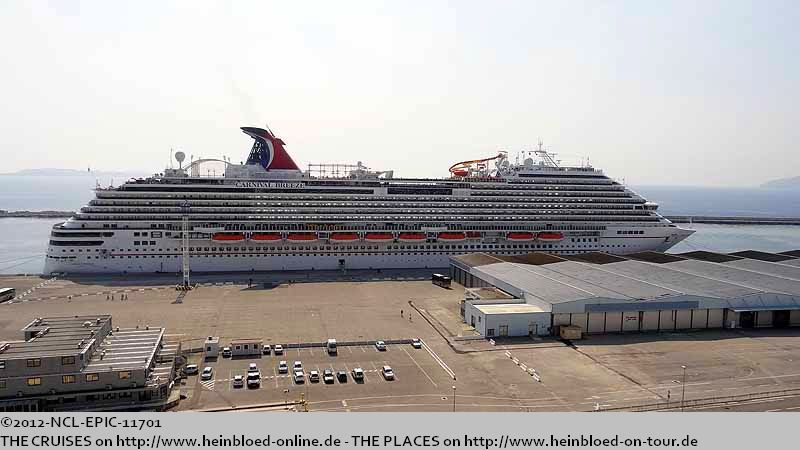 The newcomer on the cruise market: CARNIVAL BREEZE. I was glad that we sailed first at 16.00 hrs to enable these pictures.