Scroll down for English explanations - alternates with German explanations.

Wir gucken uns noch um: Sushi-Bar...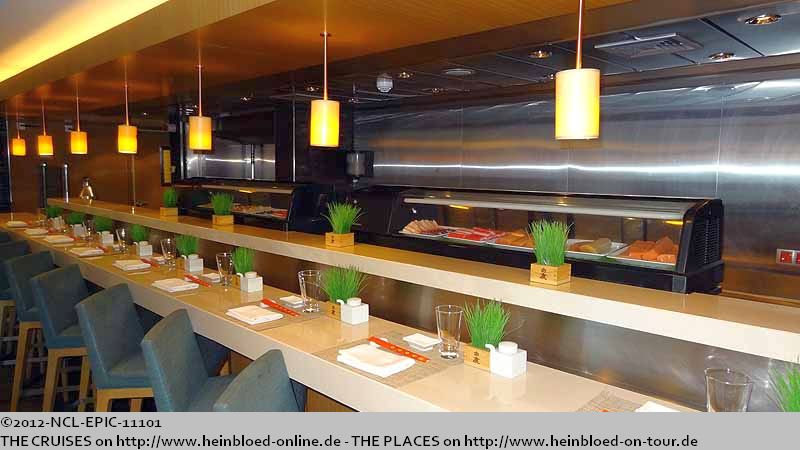 We looked around: Sushi-Bar...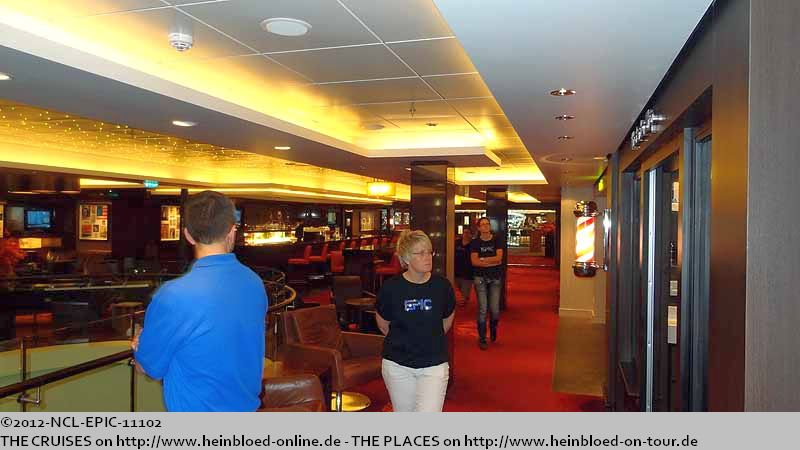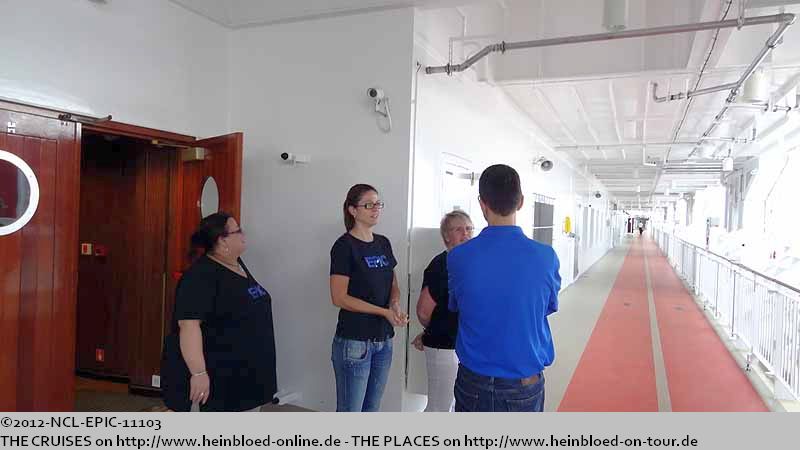 Bruno was the first doing shopping - not the girls.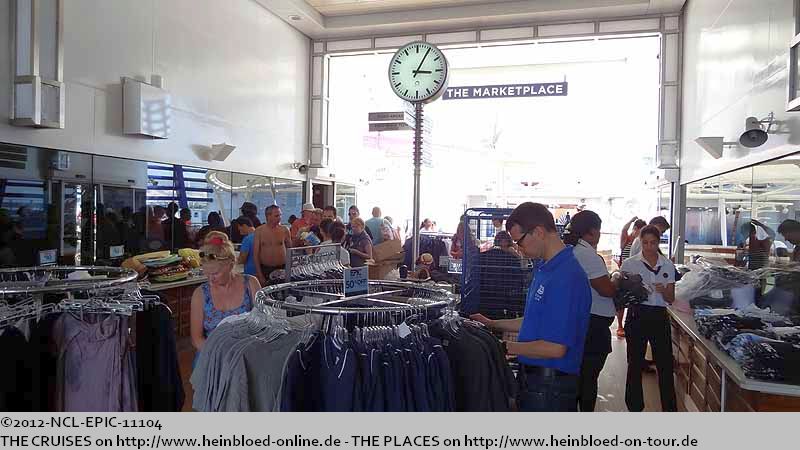 Nicht die Mädels waren die ersten beim Shopping, sondern Bruno.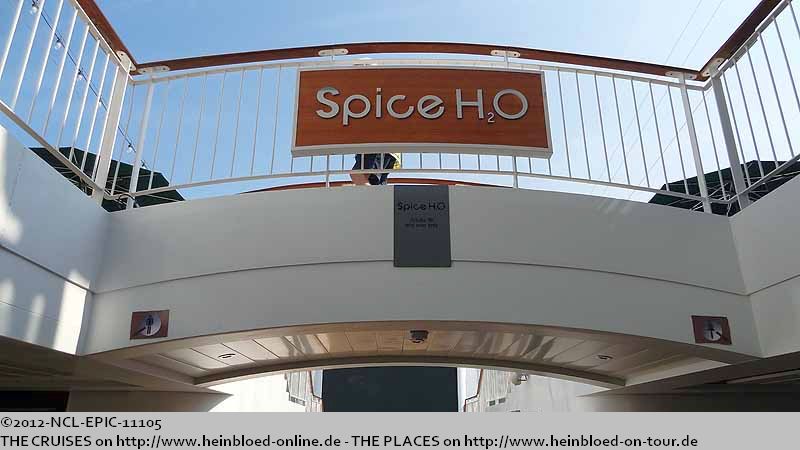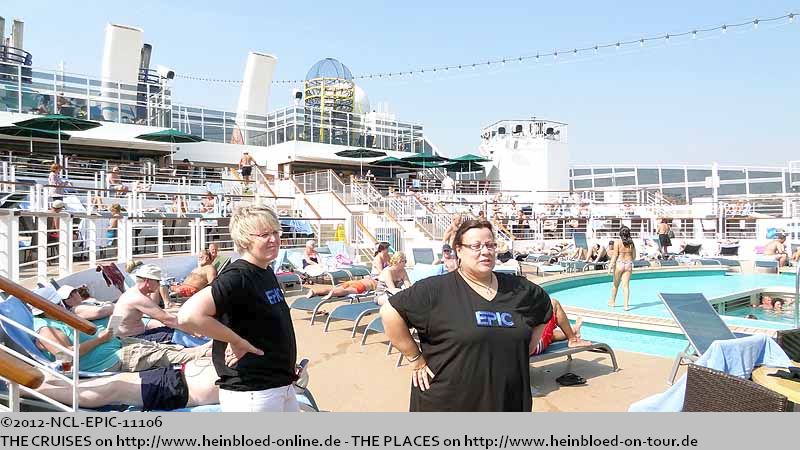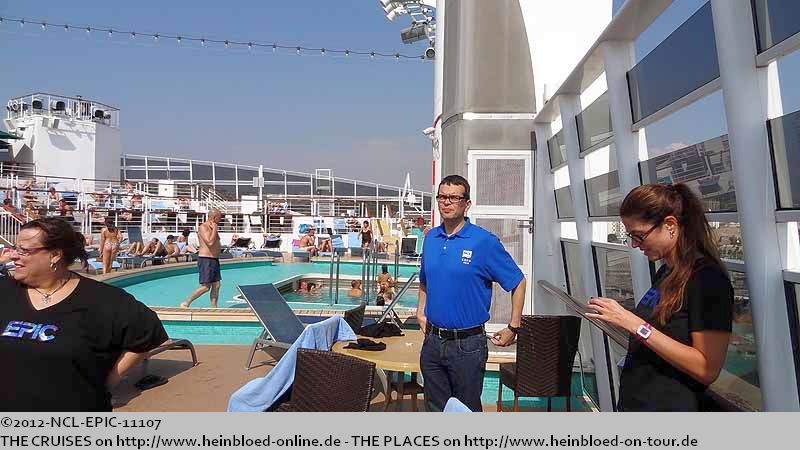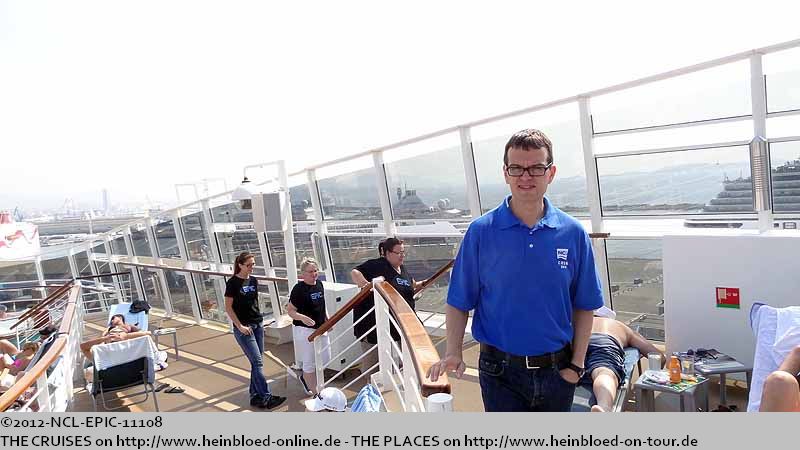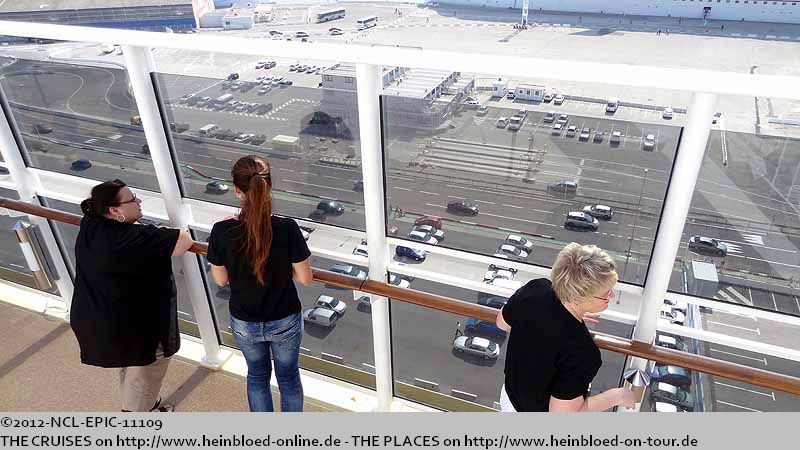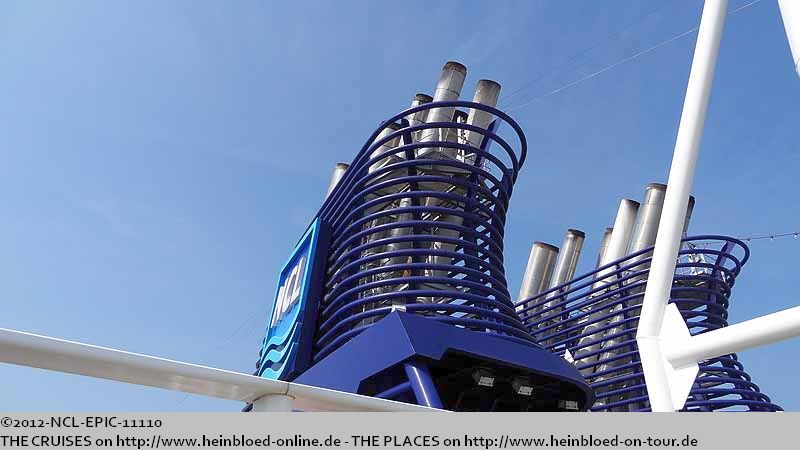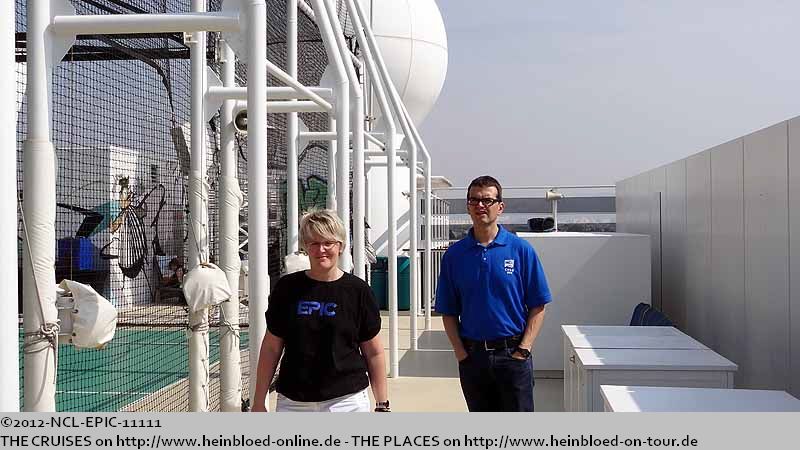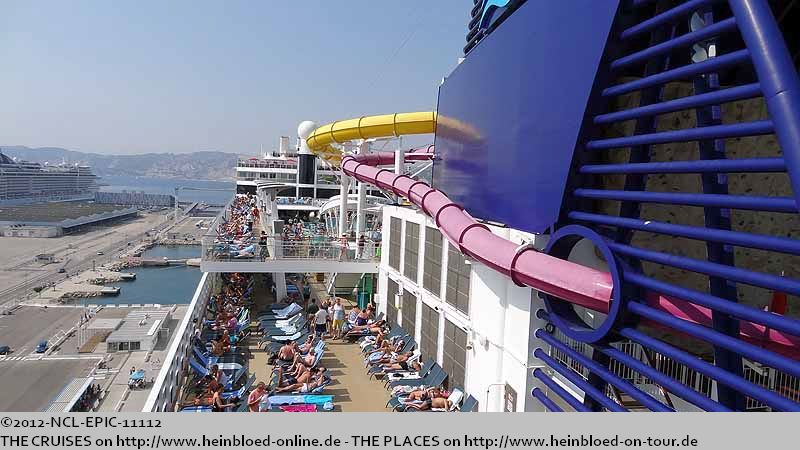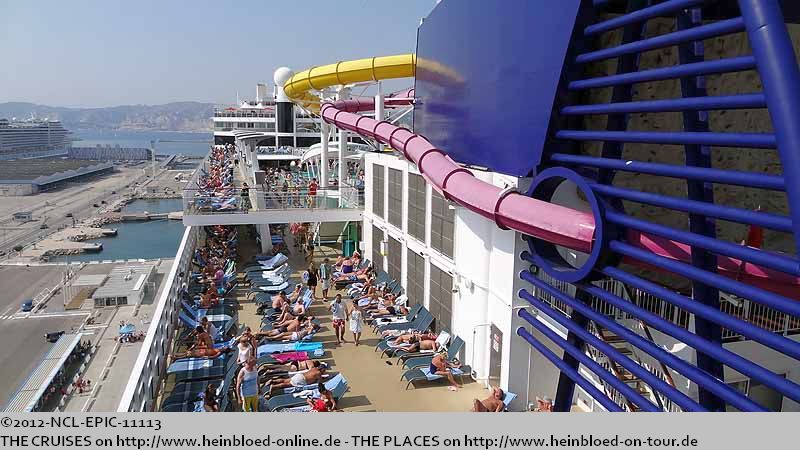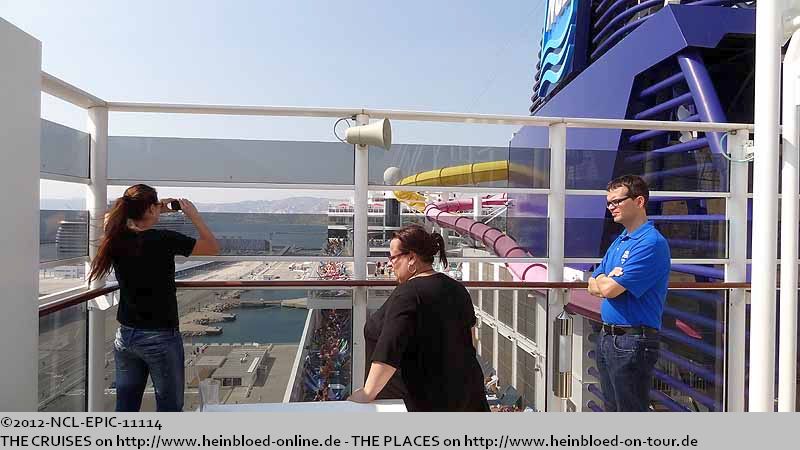 Ich gönne mir in einer ruhigen Minute meinen ersten Shirley Temple.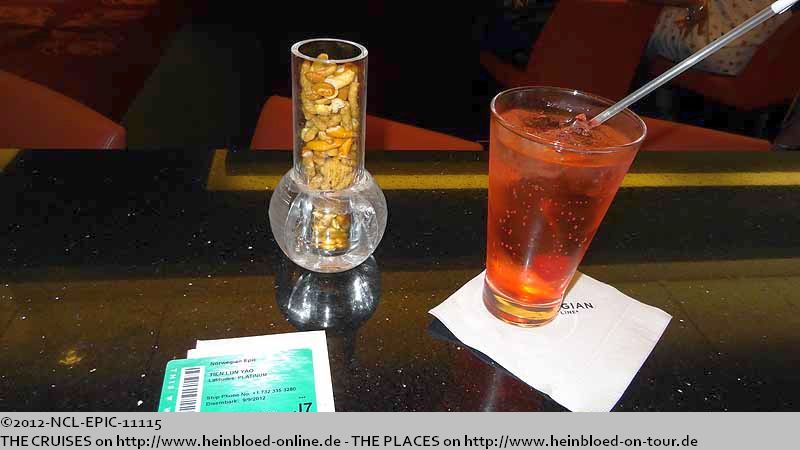 When I had a calm minute I had my first Shirley Temple.

Plus 10% Tax... in Barcelona it was later 21%.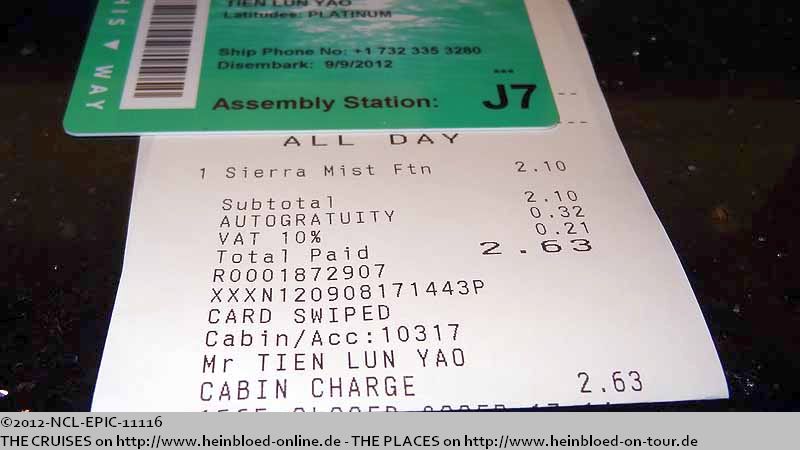 Und 10% Steuern kommen drauf... in Barcelona später sogar 21%.
Wir gehen zu der best-organisierten Seenotrettungsübung. Am Eingang wird die Karte eingelesen, um die Anwesenheit zu erfassen. Es gibt diese in drei Sprachen: Deutsch, Englisch, Französisch.

We went to the best-organised life drill. At the entrance they registered the card to check your presence. They had three languages: German, English, French.

We sat in the German corner.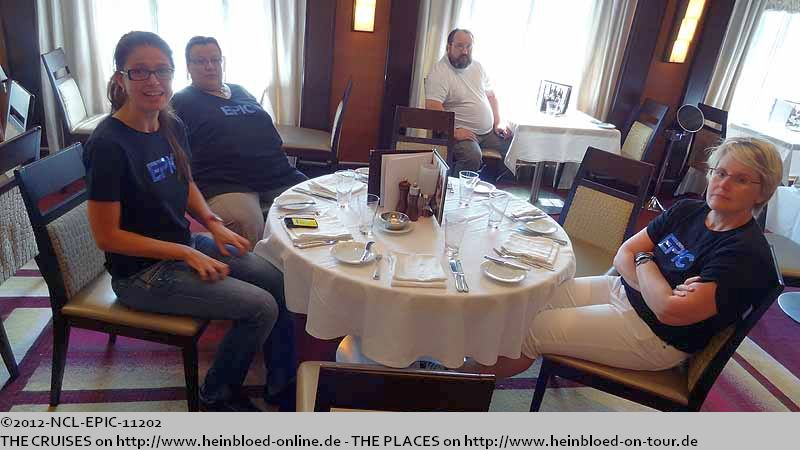 Wir setzen uns in die deutsche Ecke.
Dort wird uns alles von der deutschsprachigen Gästebetreuerin erklärt. Leider hatte ich bloß ihren Namen wieder vergessen - maybe Karina if I remember properly. Sie hat es toll gemacht. Keine Signale. Und auch jede Menge Zusatzinfo. Auch bei der Einschiffung in Civitavecchia wird es so gehandhabt.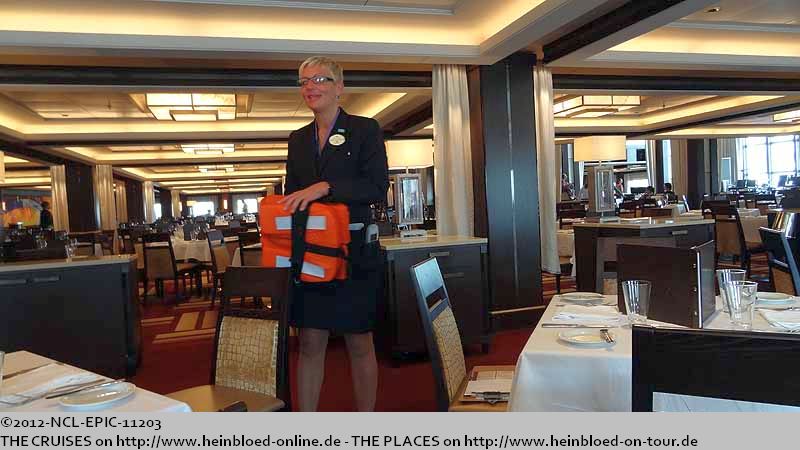 There the German hostess explained everything to us. She made it very well. No signals. And many additional information. Same would be when embark in Civitavecchia.

Then we followed the set sail from our balcony while the girls went to the sailaway party.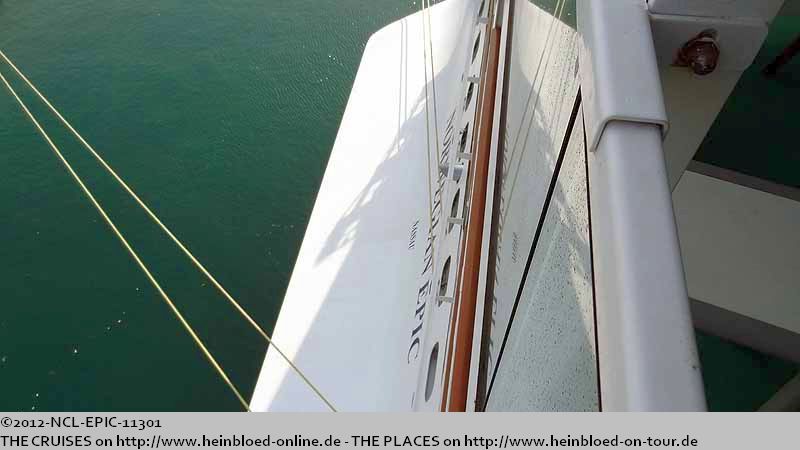 Danach gucken wir bei der Ausfahrt vom Balkon zu, während die Mädels bei der Sailaway Party sind.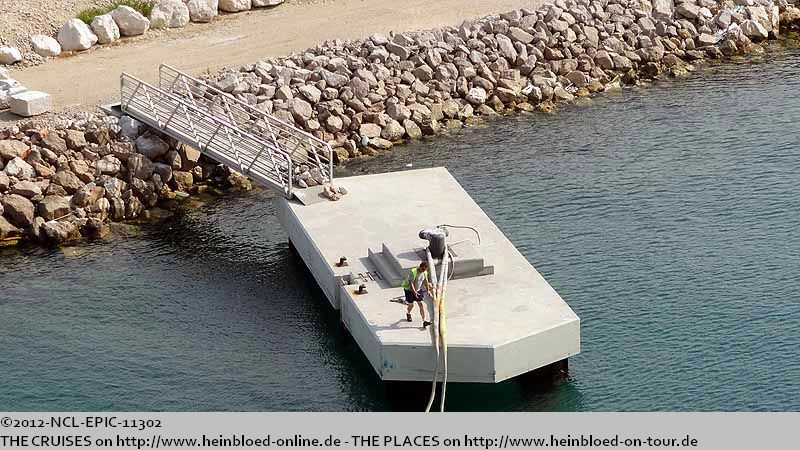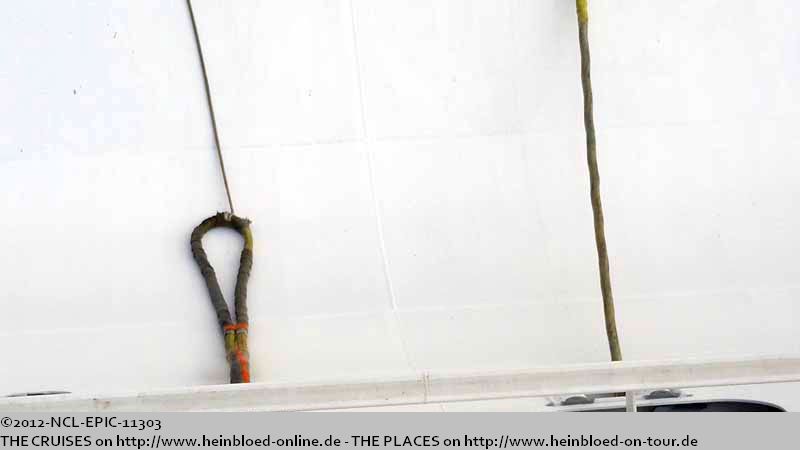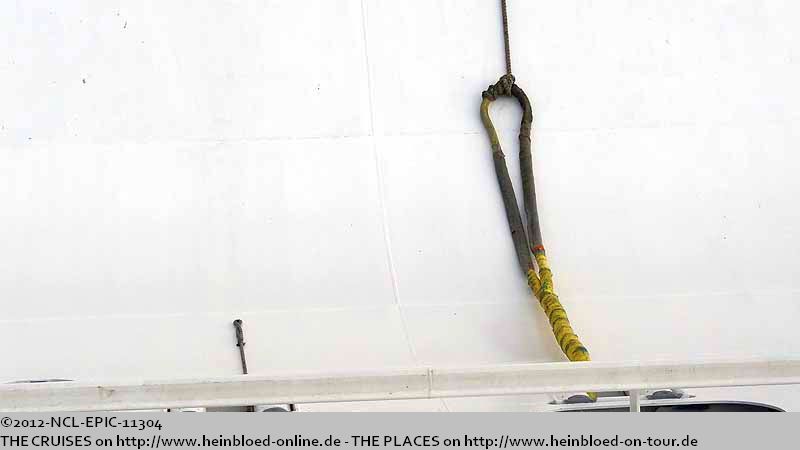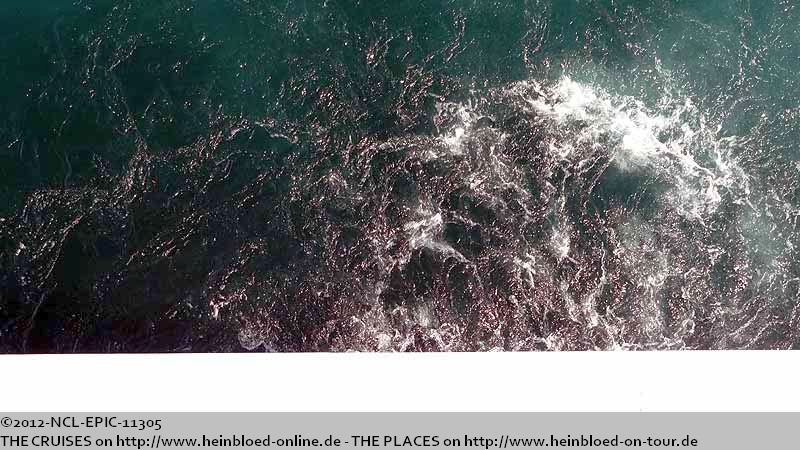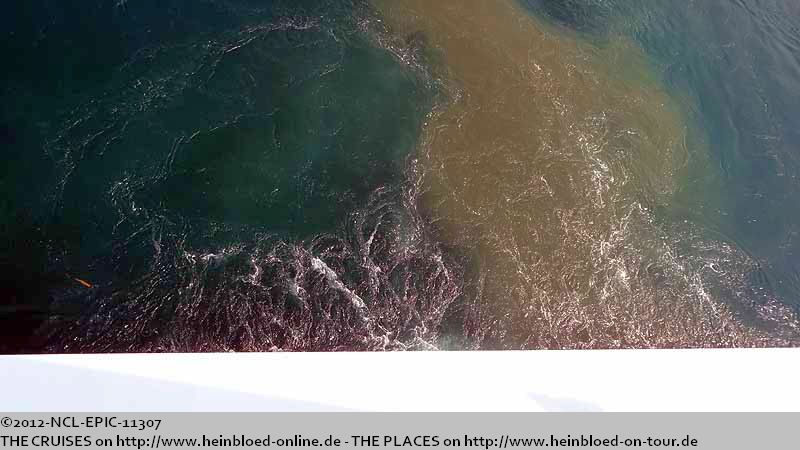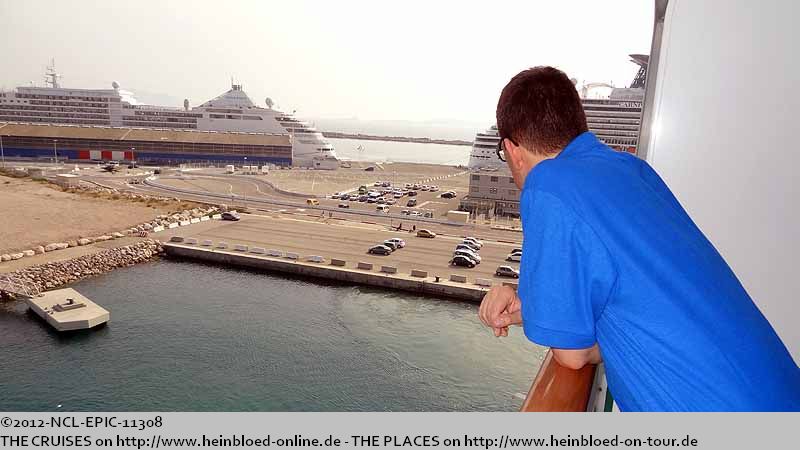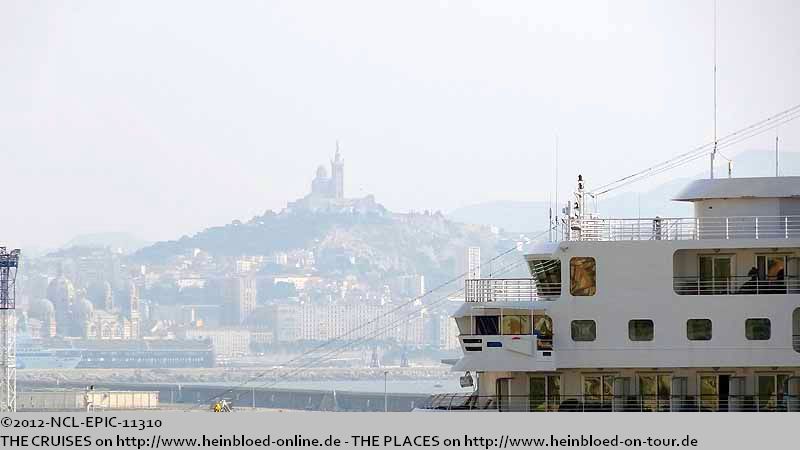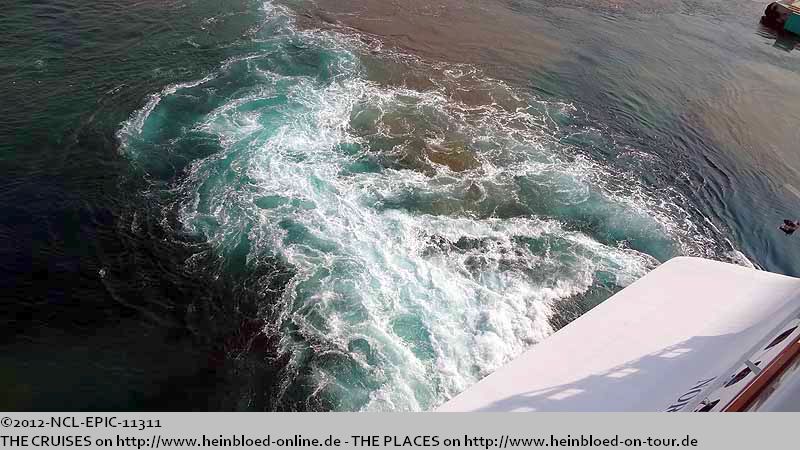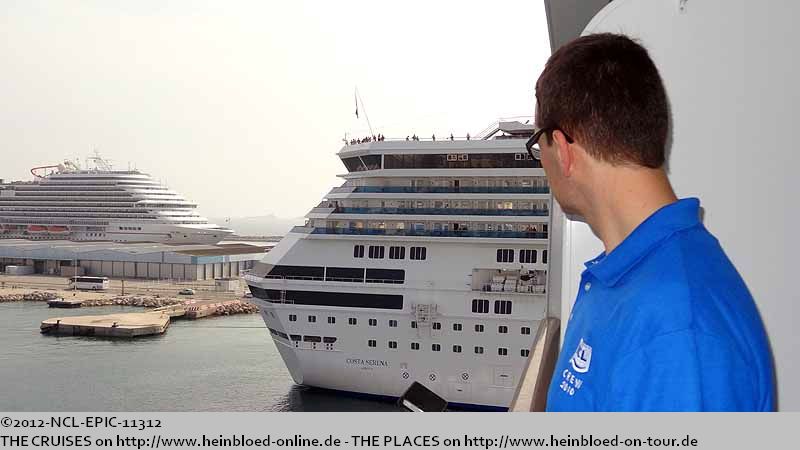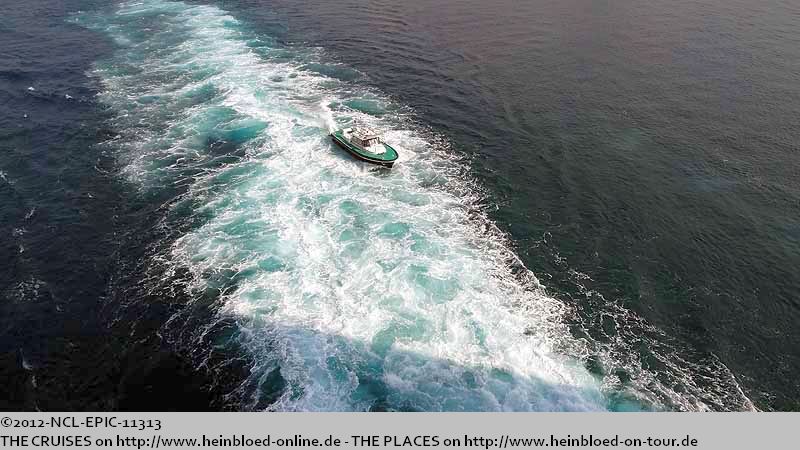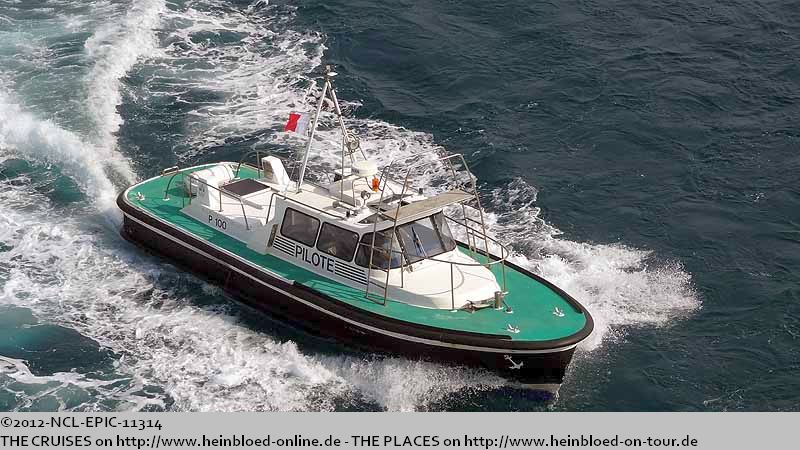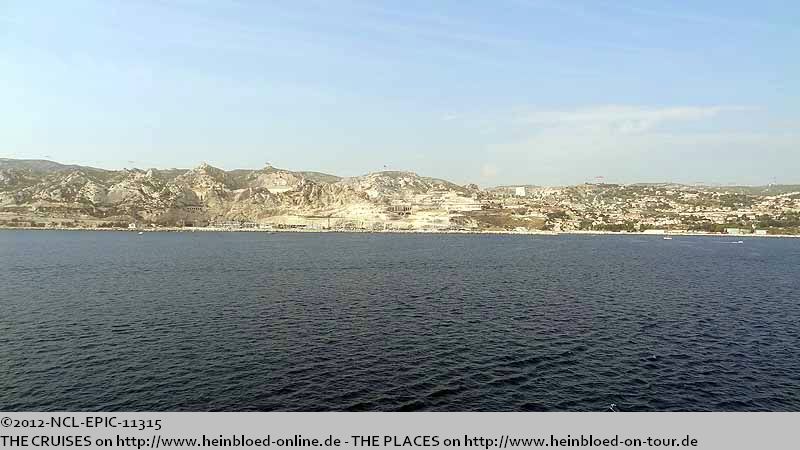 There was always someone around who wanted to show us that he was much faster...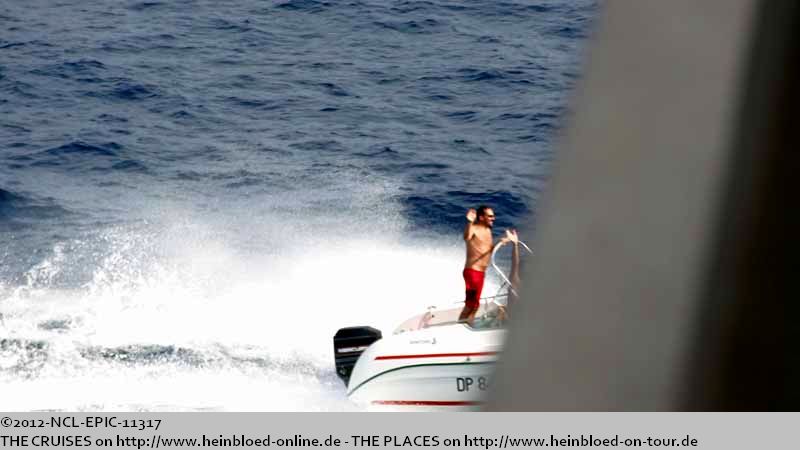 Es gibt immer welche, die uns zeigen, dass sie noch schneller sind als wir...