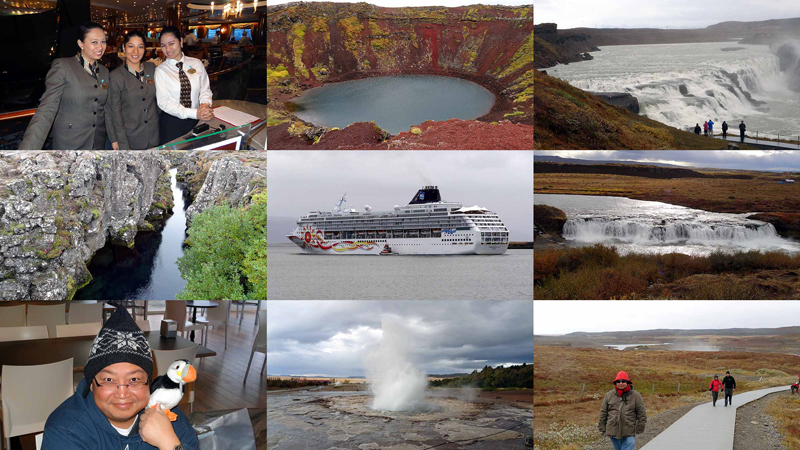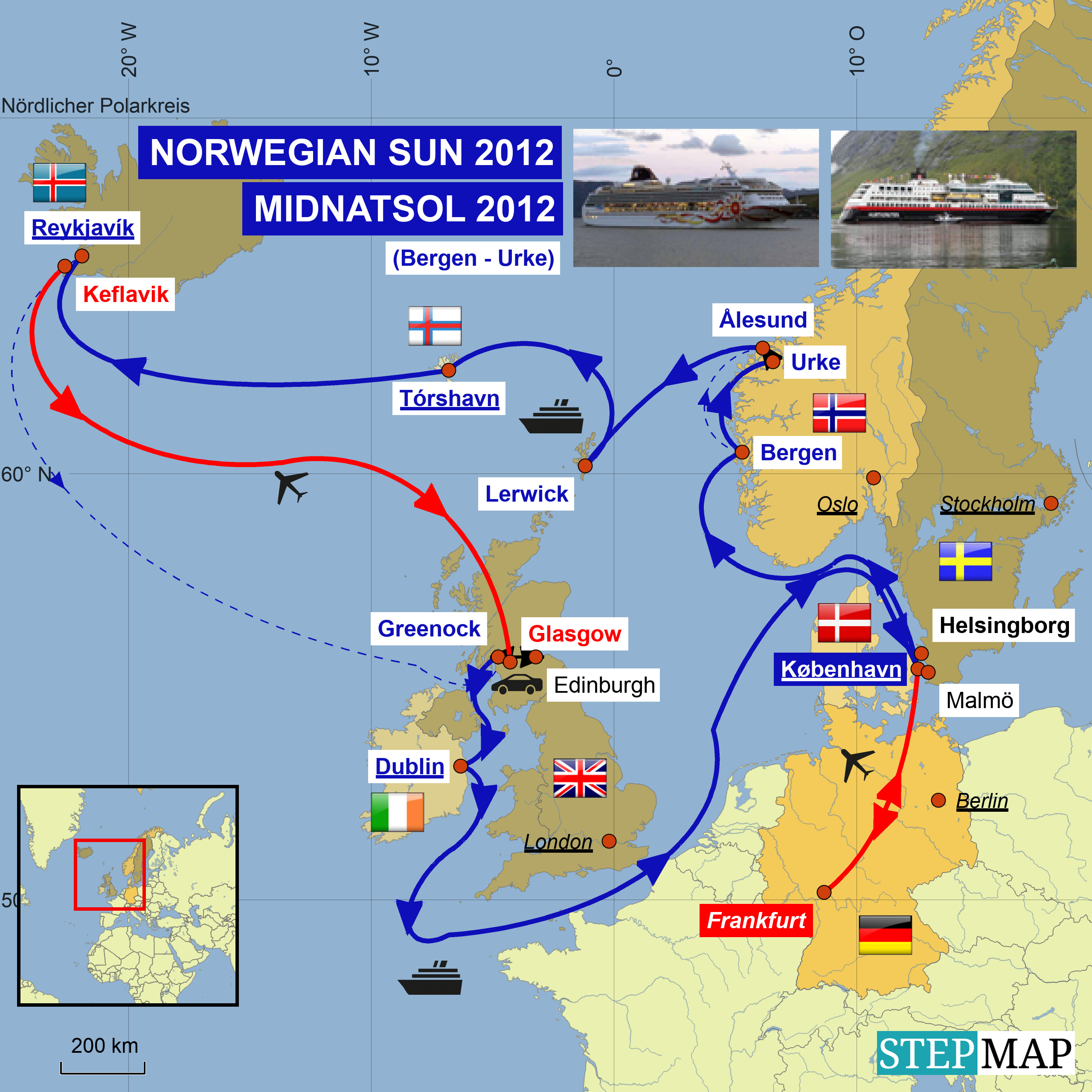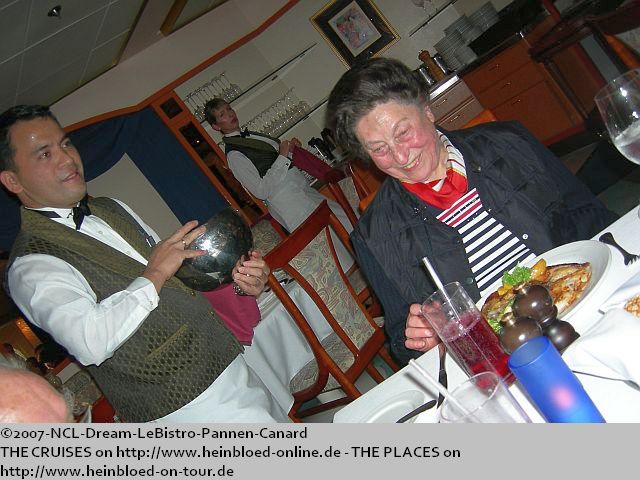 Liebe Frau Pannen!
Nun haben Sie einfach die letzte Reise angetreten, ohne dass ich nochmals Gelegenheit hatte, mich persönlich von Ihnen zu verabschieden.
Ich hatte noch die Stille Hoffnung, dass wir nochmals gemeinsam unterwegs sind, wenn es Ihnen besser geht. Nun haben Sie sich entschieden, lieber wieder mit Ihrem Mann zu verreisen, als mit mir.
Ausgerechnet an dem Tag, an dem Sie von uns gegangen sind, bin ich in Island angekommen. Und weil Sie immer eine Lehrerin mit Leib und Seele waren, ging es bei unserem allerletzten Gespräch, nicht darum, wie es Ihnen geht, sondern was ich mir alles für Sie in Island ansehen soll. Ich habe es gesehen, aber ich hätte noch viel lieber nach der Rückkehr darüber erzählt. Sie hatten in diesem Gespräch nicht einmal zugelassen, dass ich mich für alles, was Sie für uns getan haben, bedanken konnte. Bescheiden, wie Sie waren, meinten Sie nur, dass Sie Ihre Arbeit gemacht haben. Dann muss man eben den Begriff der Arbeit erweitern. In Ihrem Fall bestand es nicht nur daraus uns das ABC und das 1x1 beizubringen, sondern Persönlichkeiten zu formen, die heute stolz sagen können, dass wir das was wir heute sind, nicht ohne Sie wären. In der heutigen Diskussion über Pisa und Bologna, bei der nur noch die Leistung und die Note zählt, und nicht der Mensch, weiß man erst zu schätzen, wie Sie Ihre Arbeit definiert haben und wir Ihnen niemals egal waren.
Von Bruno weiß ich, wie ungewohnt es für Sie war, dass sie etwas von einem Schüler lernen mussten.
Nun haben Sie noch gelernt, wie eine Hummersuppe schmeckt und zuvor steif und fest behauptet haben, dass Sie nie im Leben Schalentiere essen würden, hat mir große Freude bereitet. Wie vieles, was wir mit Ihnen und Ihrem Mann noch erleben durften. Ein anderes Beispiel: Ihr erstes Mal, dass Sie eine vor Ihren Augen flambierte Canard à l'Orange bekommen haben.
Sie haben meinen Horizont erweitert. Es war schön, dass ich auch ihren ein klein bißchen erweitern konnte.
Sicherlich ist eine Grundschullehrerin ein Kapitel im Leben eines Menschen, das nach vier Jahren abgeschlossen ist. Aber Sie waren so besonders, dass wir noch viele Kapitel hinzugeschrieben haben und das Kapitel für uns nach vier Jahren nicht beendet war.
Danke, dass Sie ein Teil unseres Leben waren.
Danke, dass wir ein Teil Ihres Leben sein durften.
Alles alles Gute auf dieser Reise und bitte grüßen Sie herzlichst Ihren Mann!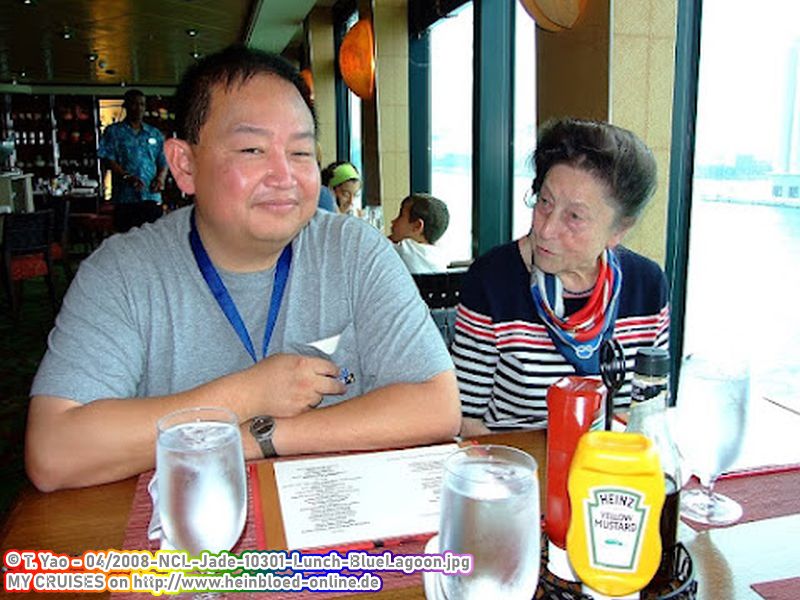 Dear Mrs Pannen!

Now you just started your last voyage without giving me a chance to bid farewell personally.

I had the silent hope that we could go together on another voyage once you get well. But now you decided that you would prefer to travel with your husband instead of with me.

Just the day when I arrived in Iceland, you passed away. And because you always a teacher with heart and soul our last telephone conversation was not about how you fell but what I all should see in Iceland. I saw it, but I really would have preferred to tell what I thought when I am back. In this conversation, you even did not allow me to thank you for everything that you did for us. Modestly as you have always been: all what you said that you did only your job. Then you need to extend the expression job. In your case, it was not limited just to tell us how ABC or 1x1 works but to form personalities which could be proud to say today that we are what we are today and we would not be them without you. In today's discussion with Pisa and Bologna, when only performance and school grade but not the man we appreciate how you defined your job and you always care for us.

Bruno told me how you disliked the idea that I student teach you something.

Now you learned how a lobster bisque tasted and you said before you never would eat anything from a shellfish. I liked it. Like many other things, we experienced with you and your husband. Another sample: you very first time when you get a Canard à l'Orange which was flamed at your table in front of you.

You extended my horizon. It was great that you allow me to broaden your horizon a little as well.

Usually, an elementary school teacher is just a short chapter in the life of a man which is completed after four years. But you were so special that we added many more episodes, and the original episode was not terminated after four years.

Thank you that you were part of our life.
Thank you that we were allowed to be part of your life.

All the best for this voyage and many regards to your husband!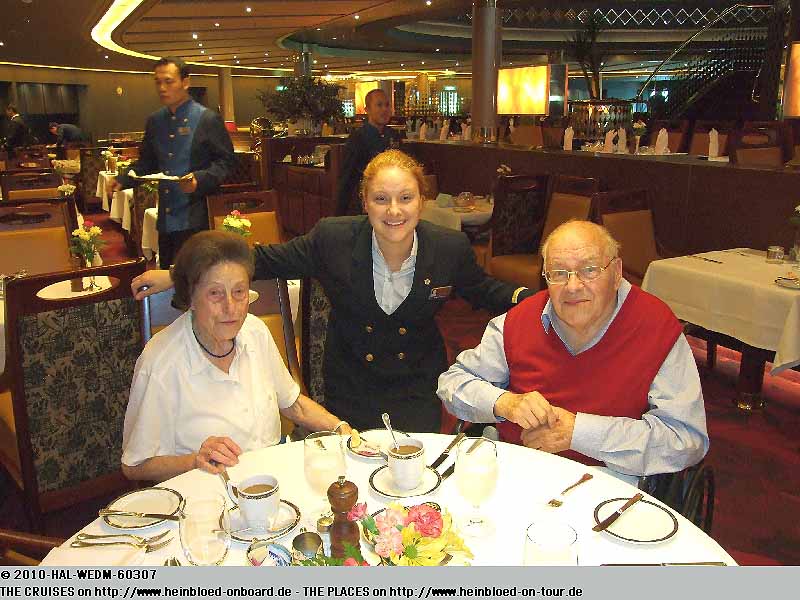 Die anderen Reisen in diesem Blog/
The other voyages in this blog: