Scroll down for English explanations - alternates with German explanations.

Eigentlich sollten wir in der Spanischen Tanzshow sitzen, aber wir wollten nicht unter Zeitdruck essen, so genießen wir lieber die Aussicht.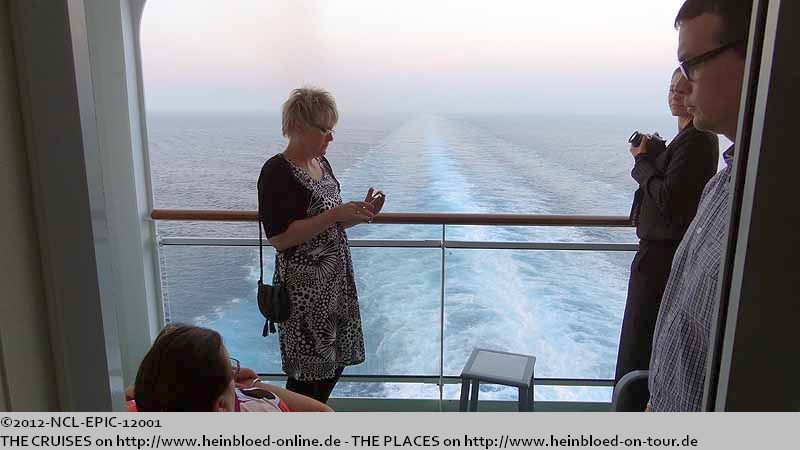 We should sit in the Spanish dance show but we did not want to eat under time pressure so preferred to enjoy the view.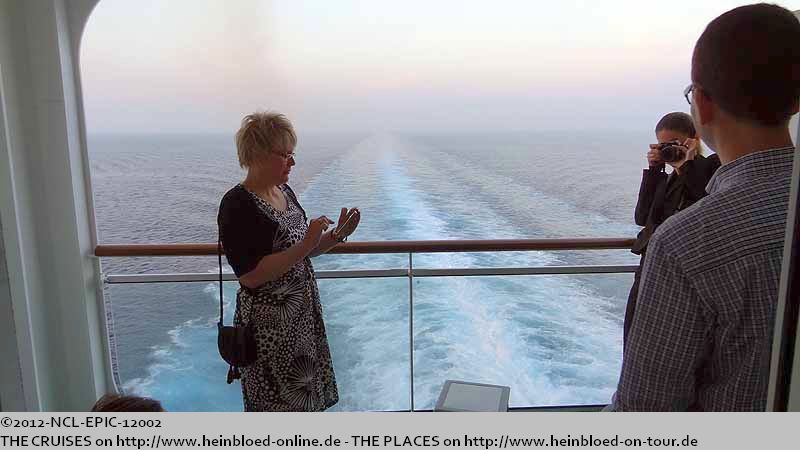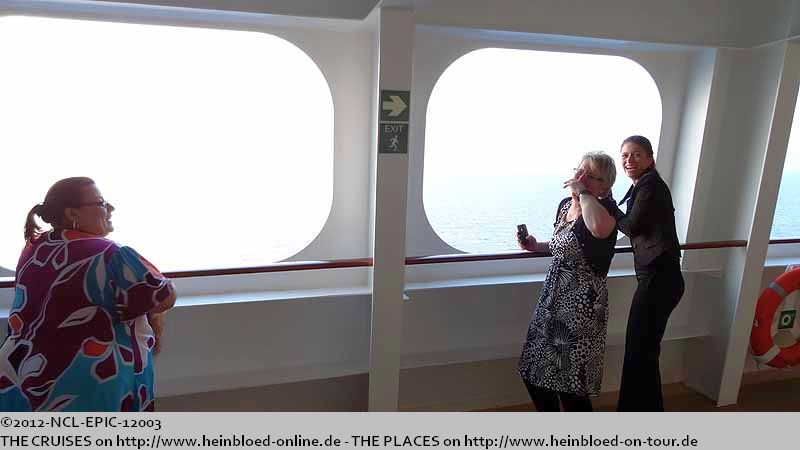 Unfortunatley we cannot see a real sunset.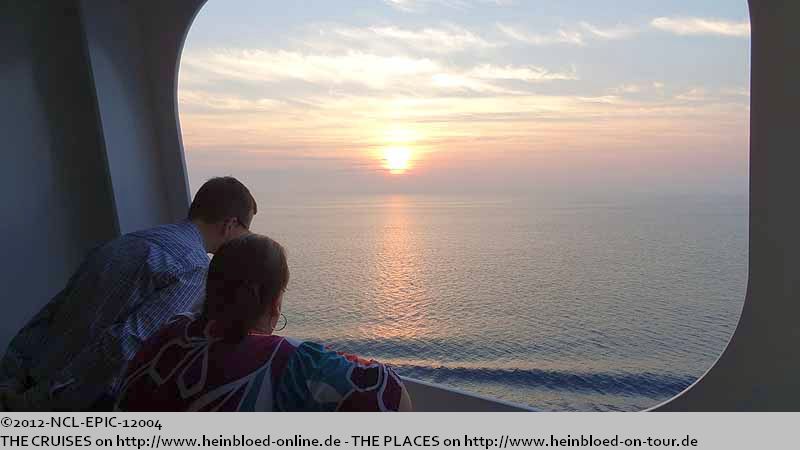 Leider können wir keinen echten Sonnenuntergang erleben.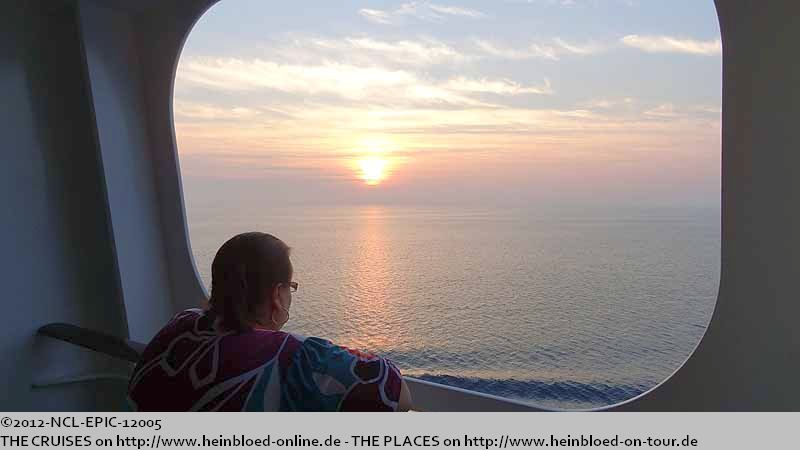 On the top deck they started to prepare for their open-air gig.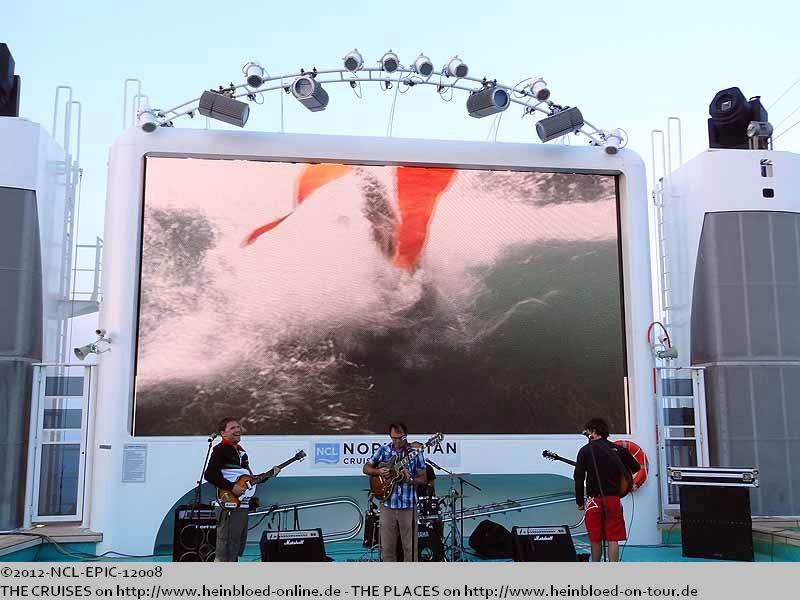 Oben bereitet man sich auf den nächsten Open-Air-Auftritt vor.
Wir geben auf: die Sonnen verschwindet leider hinter den Wolken.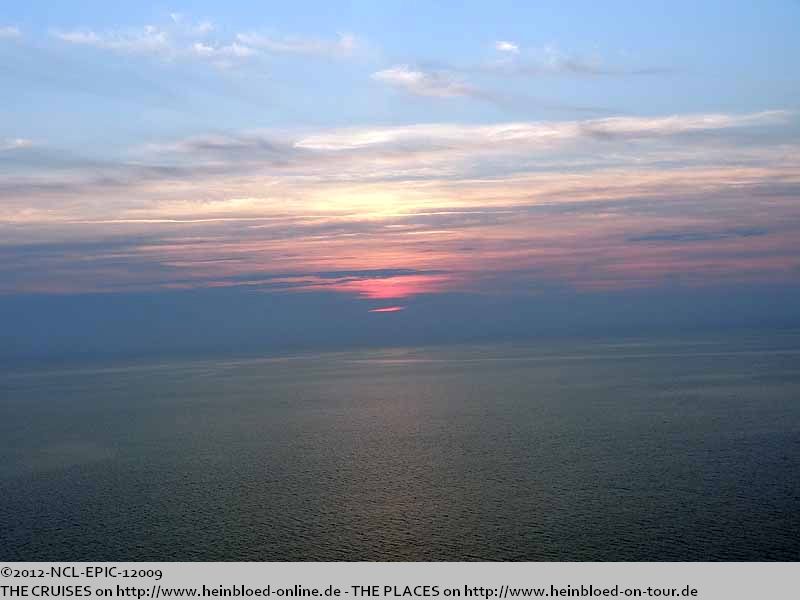 We gave up as the sun disappeared behind the clouds.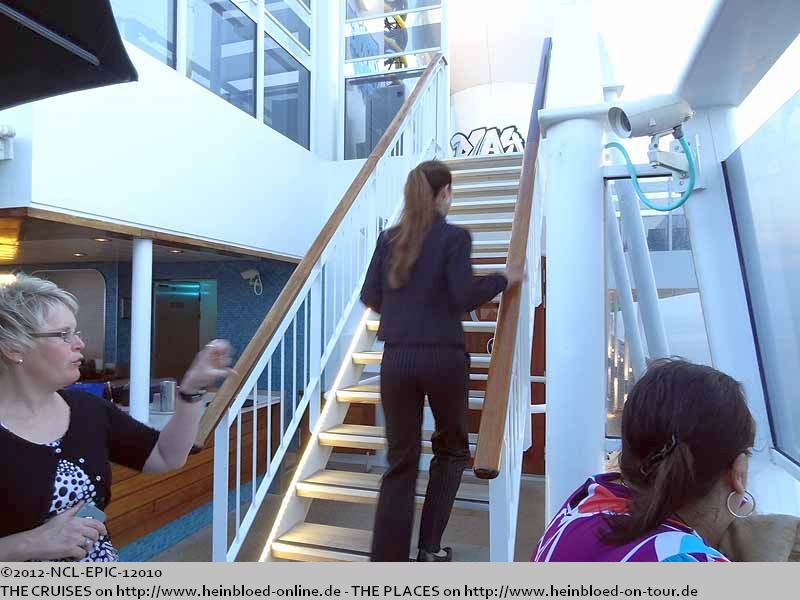 "Another Brick in the Wall..."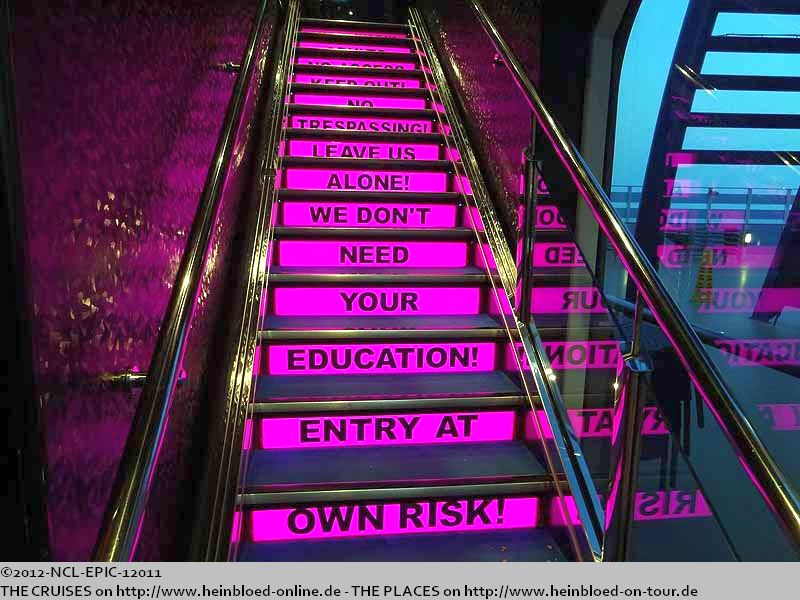 "Another Brick in the Wall..."