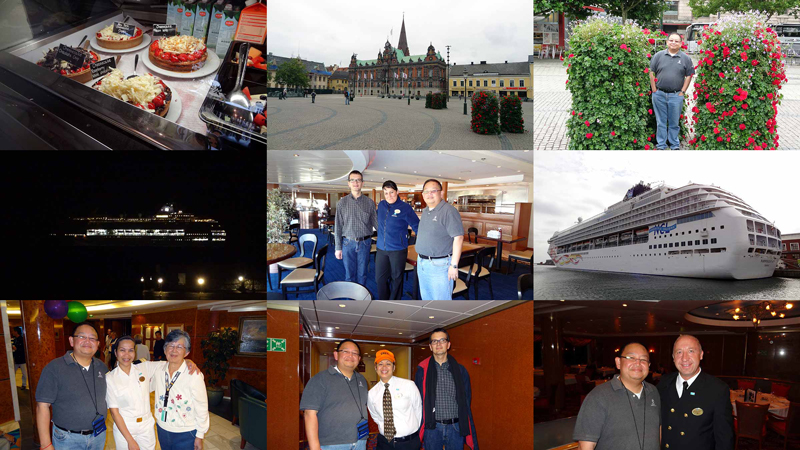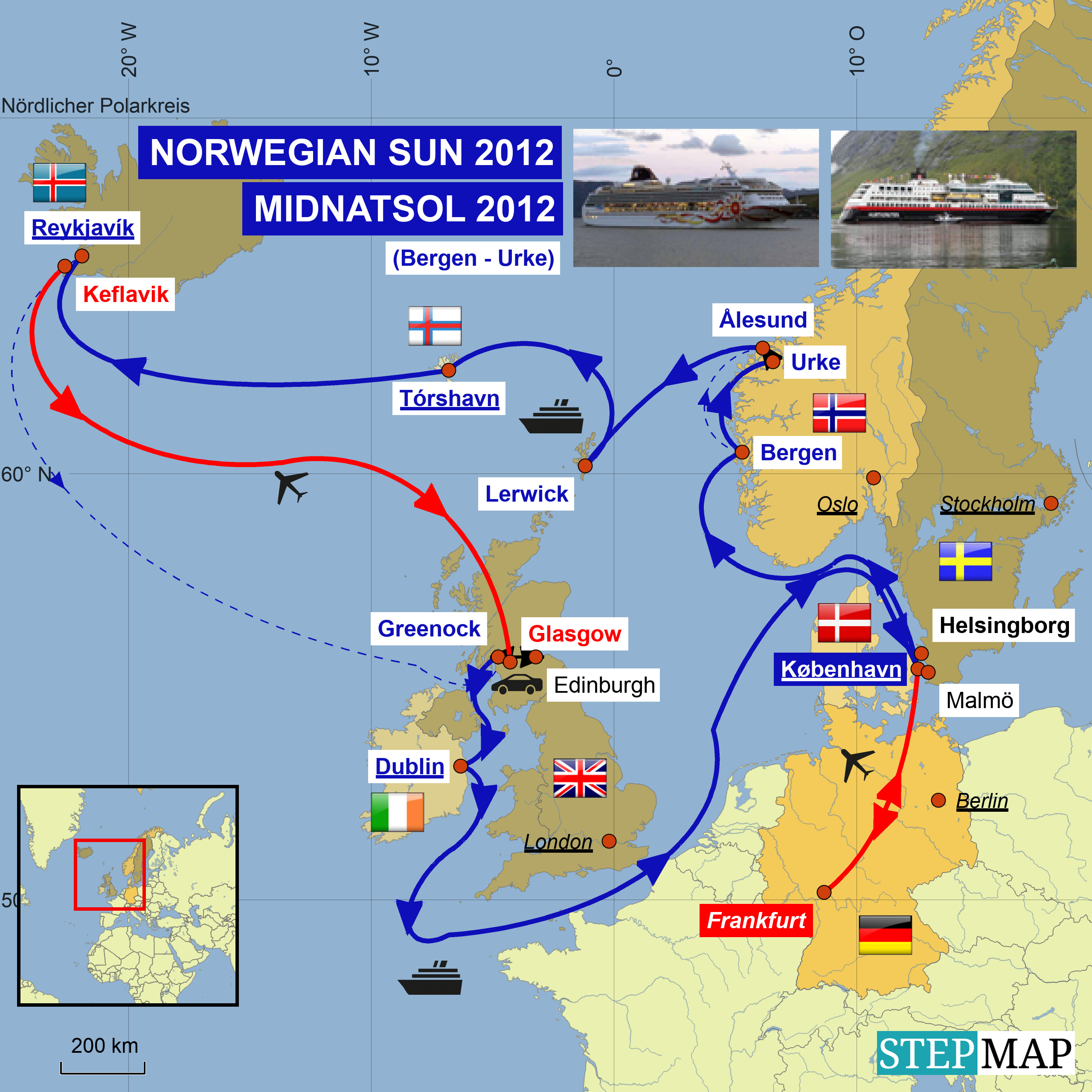 Weiter nach Kopenhagen...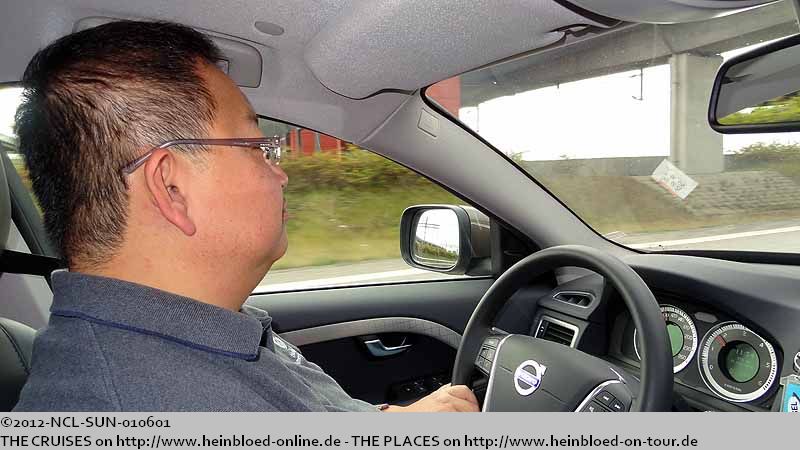 Let's head to Copenhagen...

Over the bridge over the Sound.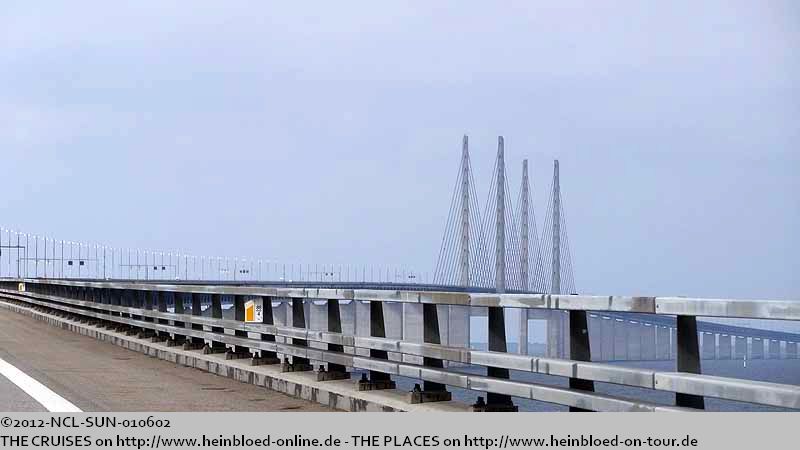 Über die Öresundbrücke.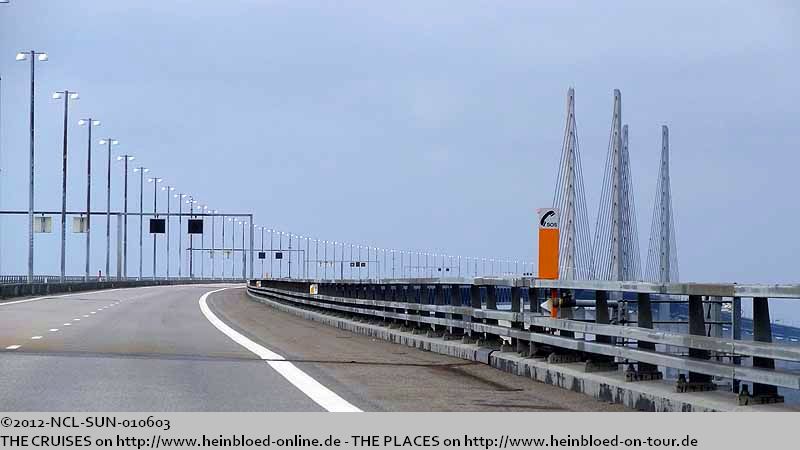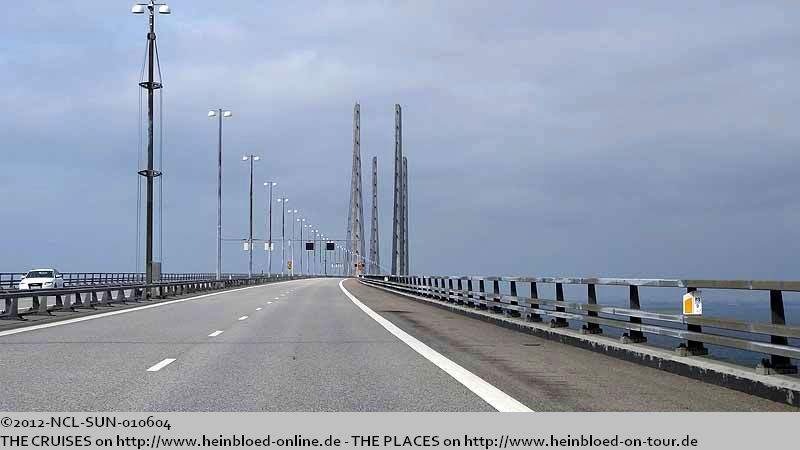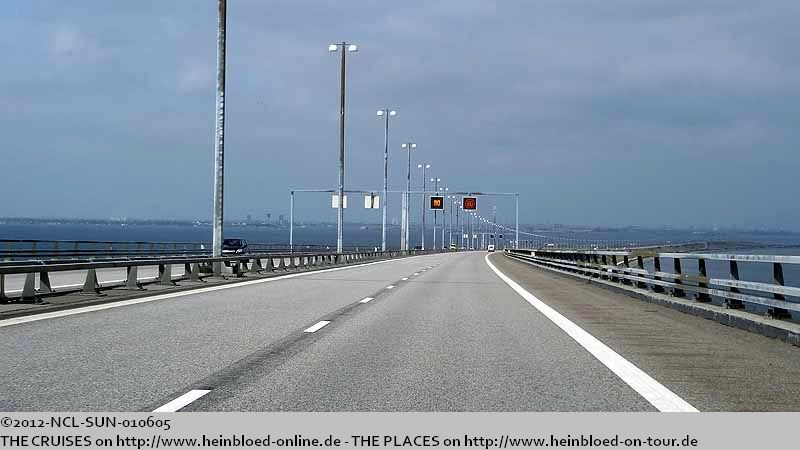 And through the tunnel. Why does NORWEGIAN SUN cannot pass here?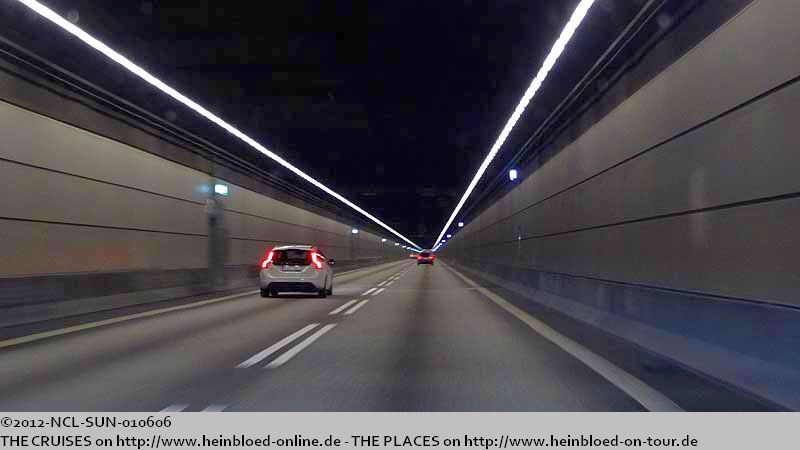 Und durch den Tunnel. Warum kommt die NORWEGIAN SUN hier nicht durch?
Zunächst bringen wir Frances und Eddie zum Frihavn.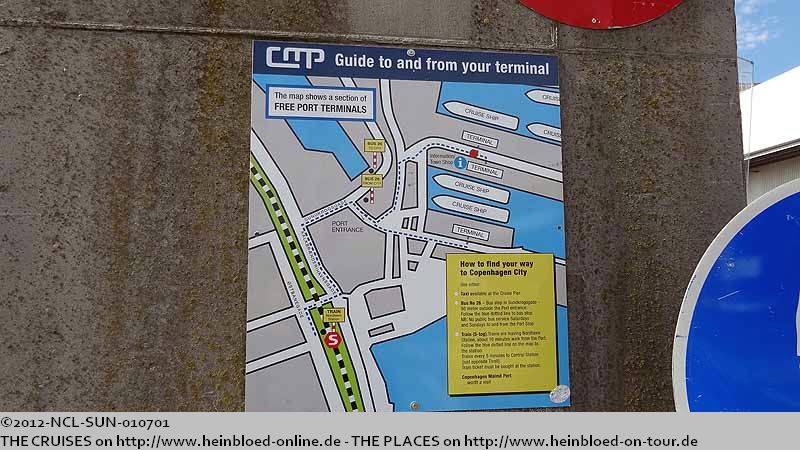 First we get Eddie and France to Frihavn.

As only the accurate pre-printed baggage tags had PRIORITY information on I need to create something by myself for the self-printed and folded version...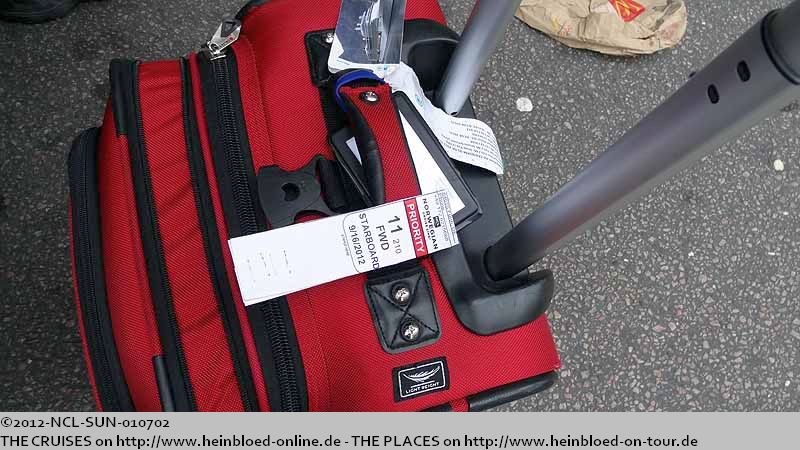 Da nur die echten vorgedruckten Gepäckanhänger einen PRIORITY Hinweis haben, muss ich bei den selbtgedruckten mir etwas selbst erfinden...
Dort werden wir einmal das Gepäck los.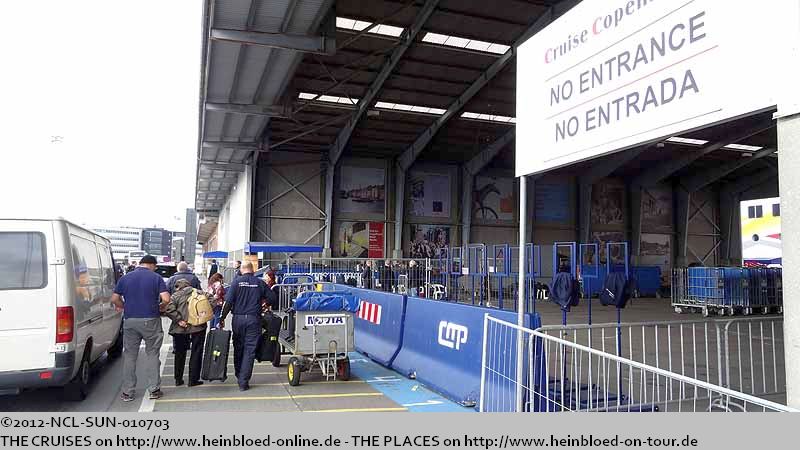 Here we dropped off our bags.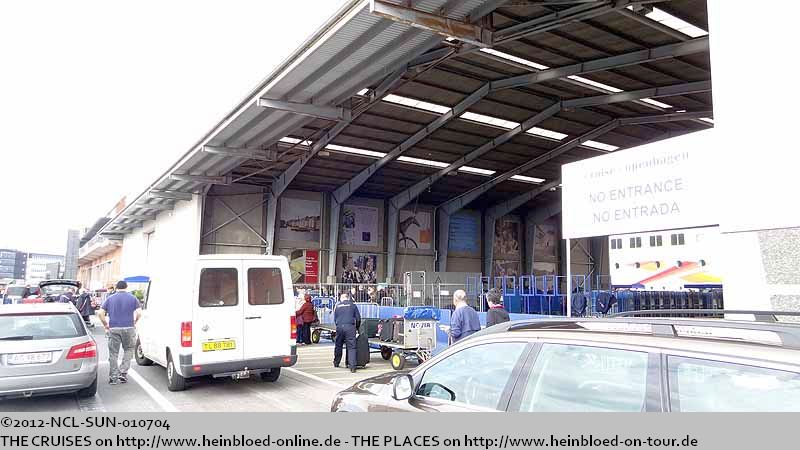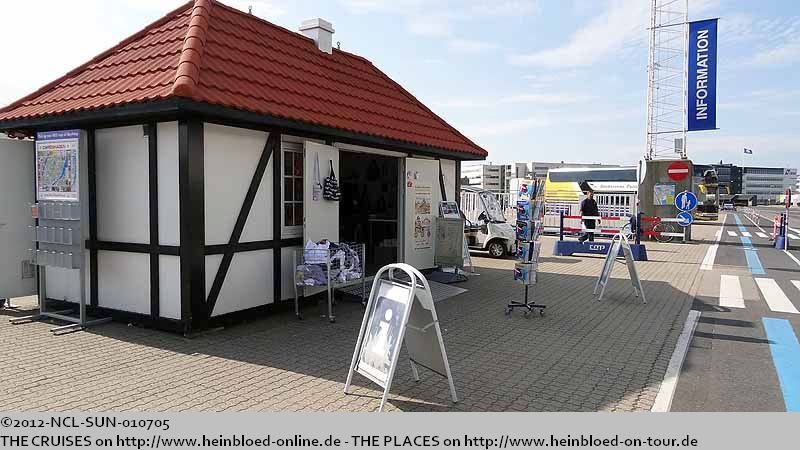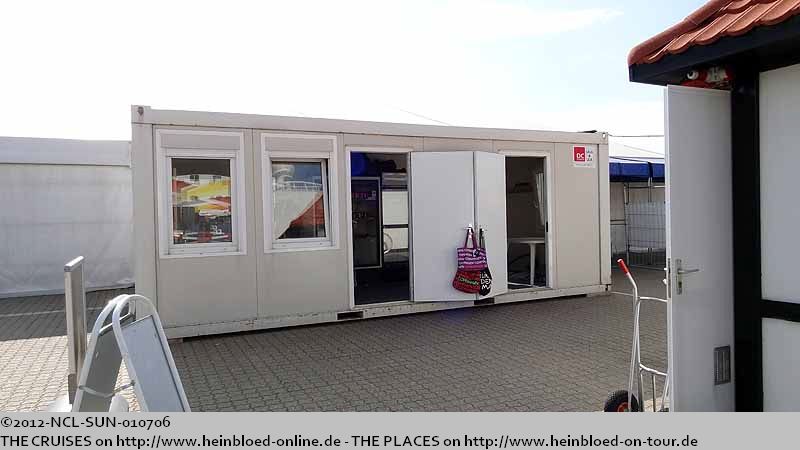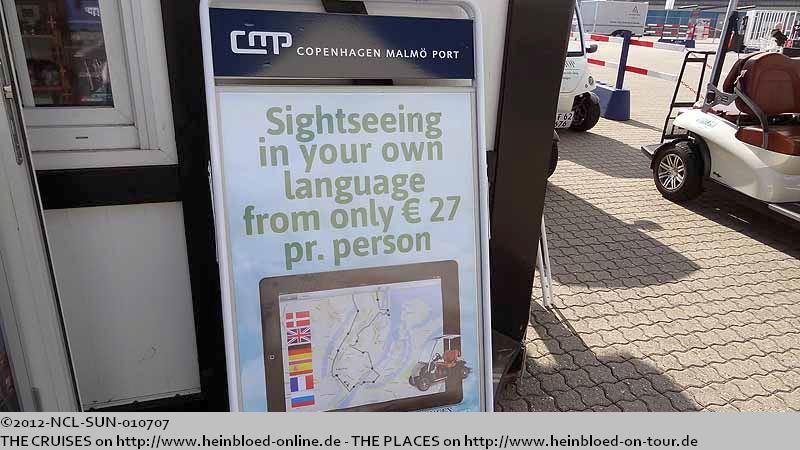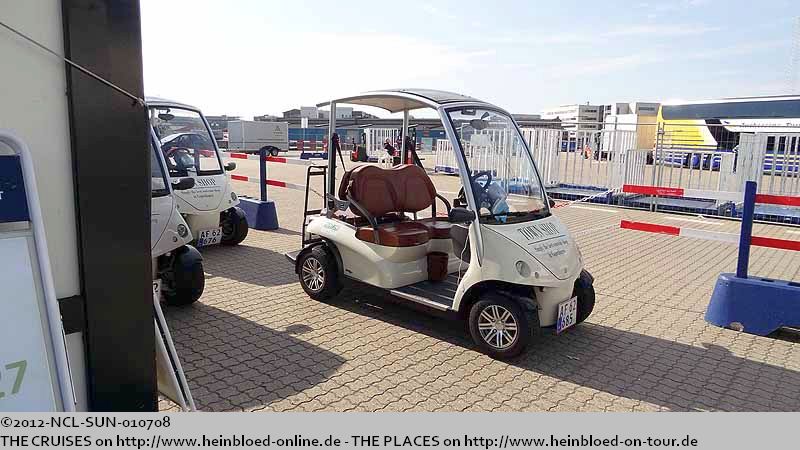 Zum Check-in gehen wir erst später, aber hier schon mal die Bilder. Ging echt schnell. Und als die Dame von MEINEM Latitudes Gold/Platinum-Schalter jemand anders vorgezogen hat, wurden wir einfach dem nächsten freien Schalter zugeteilt.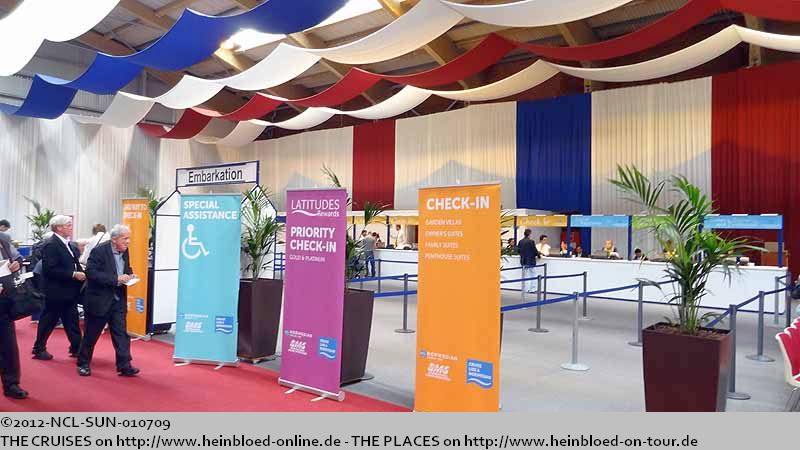 Later we came back for check-in. When the agent at MY dedicated Latitudes Gold/Platinum counter called someone else from other queues someone sent us to the next available counter.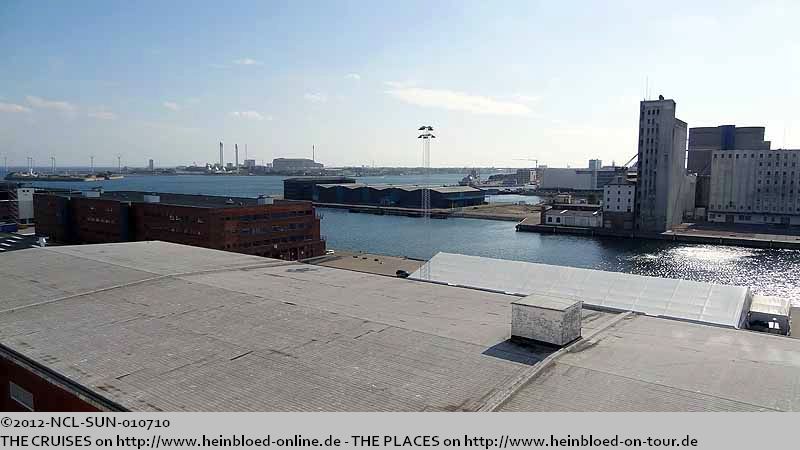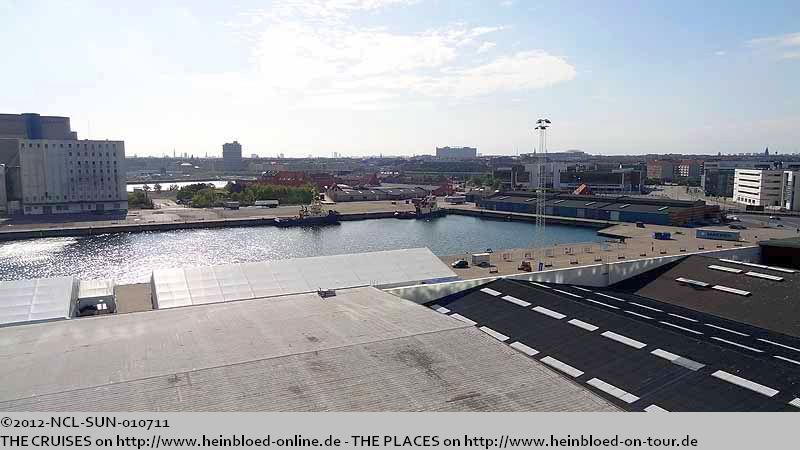 Of course I used the opportunity to take pictures of MY NORWEGIAN SUN.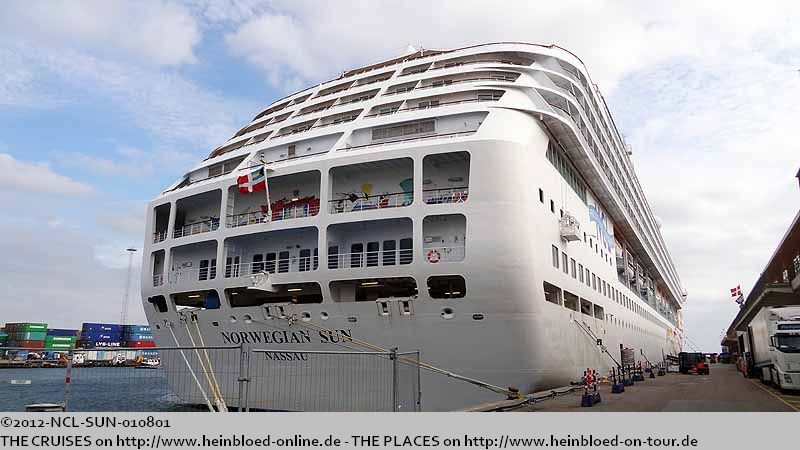 Ich nutze natürlich die Chance in aller Ruhe
MEINE
NORWEGIAN SUN zu fotografieren.

Und dann müssen den Wagen zurückbringen. HERTZ kann am Wochenende keine Wagen im Hafen abholen oder zustellen. Die Rückfahrt wird allerdings zur Katastrophe, da wir vom Navi durch die U-Bahnbaustellen gelotst werden und ich werde sogar zum Geisterfahrer, weil ich einem Radfahrer hinterherfahre, der hier rechts abbog...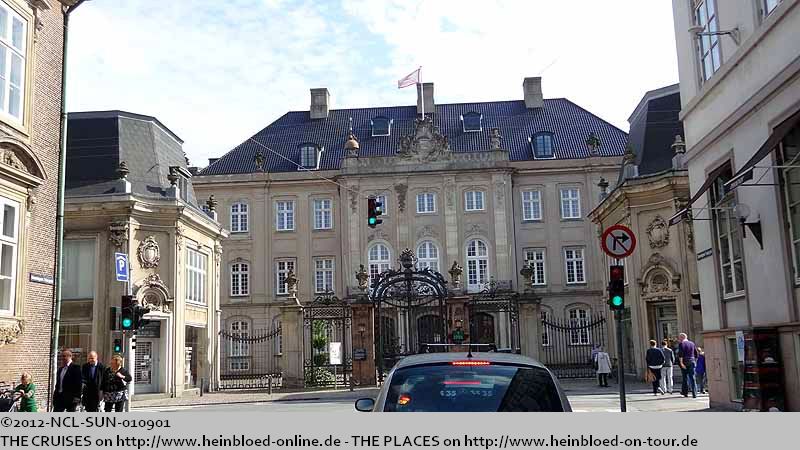 Then we had to return the car. HERTZ cannot make any arrangements for pick-up and collection in the port on weekends. The return journey became a disaster because my GPS would like to guide through the roads which were closed due to Metro-construction sites and I make a wrong turn into a one-way-street because I followed a bike which made a right turn.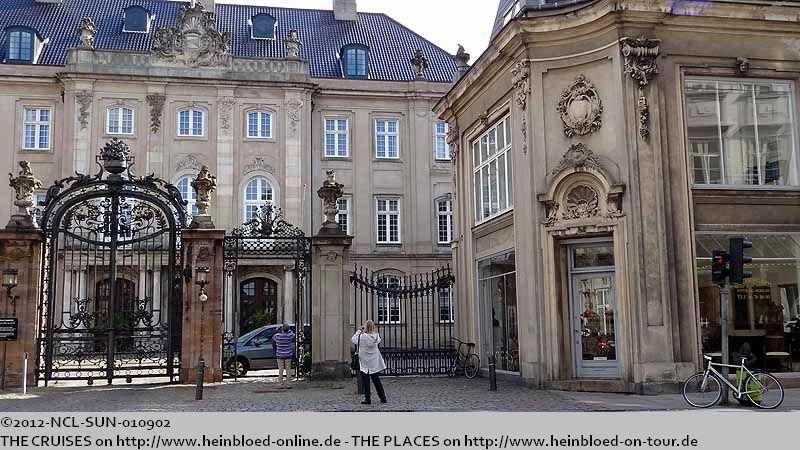 Da hätte ich gerne noch einen Imbiss zu mir genommen, aber er hat sonntags zu.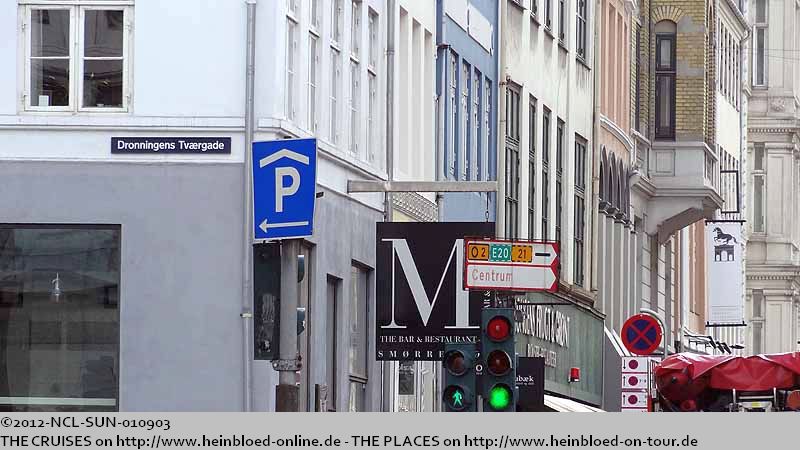 Here I would really interested to have a snack but it was closed on Sundays.

Most were gone. Only our handbags were left.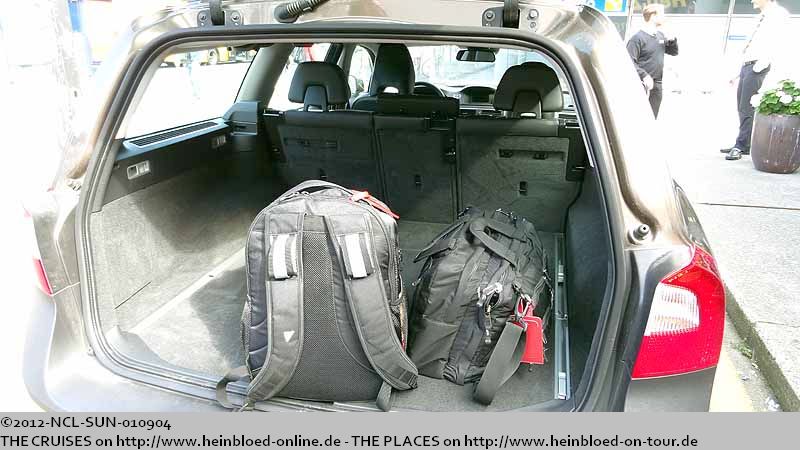 Das meiste ist weg. Nur noch noch unser Handgepäck.
Und schon geht es im Taxi zurück zum Cruise Terminal. Das waren um die 150 DKK von der Innenstadt (2012 - nähe Hauptbahnhof aus)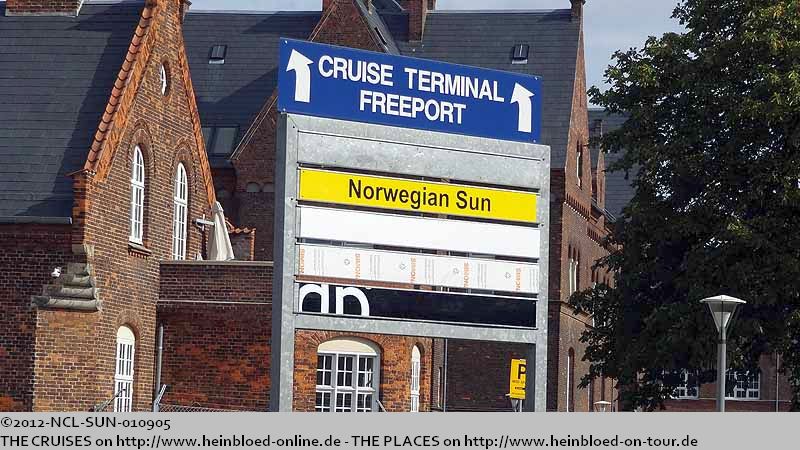 And finally we were in a cab to the Cruise Terminal. It was about 150 DKK from the city center (2012 - close to Central Station).
Die anderen Reisen in diesem Blog/
The other voyages in this blog: