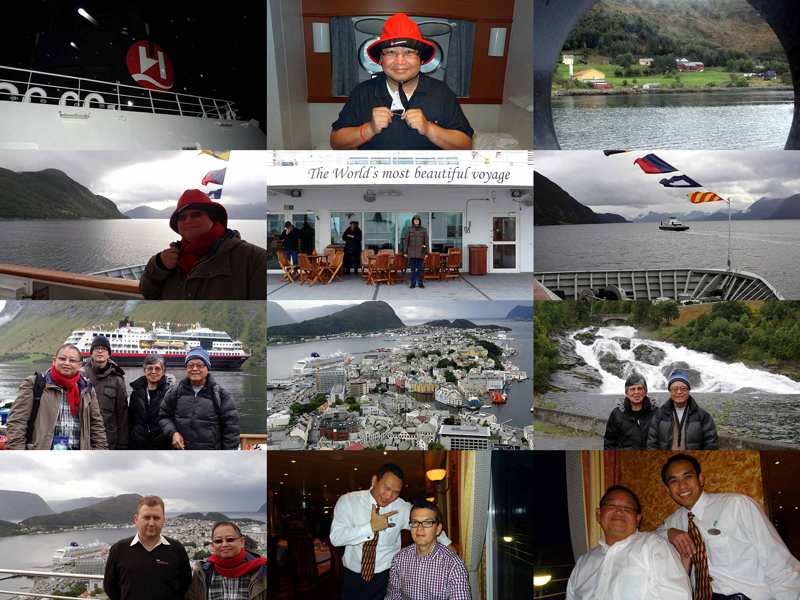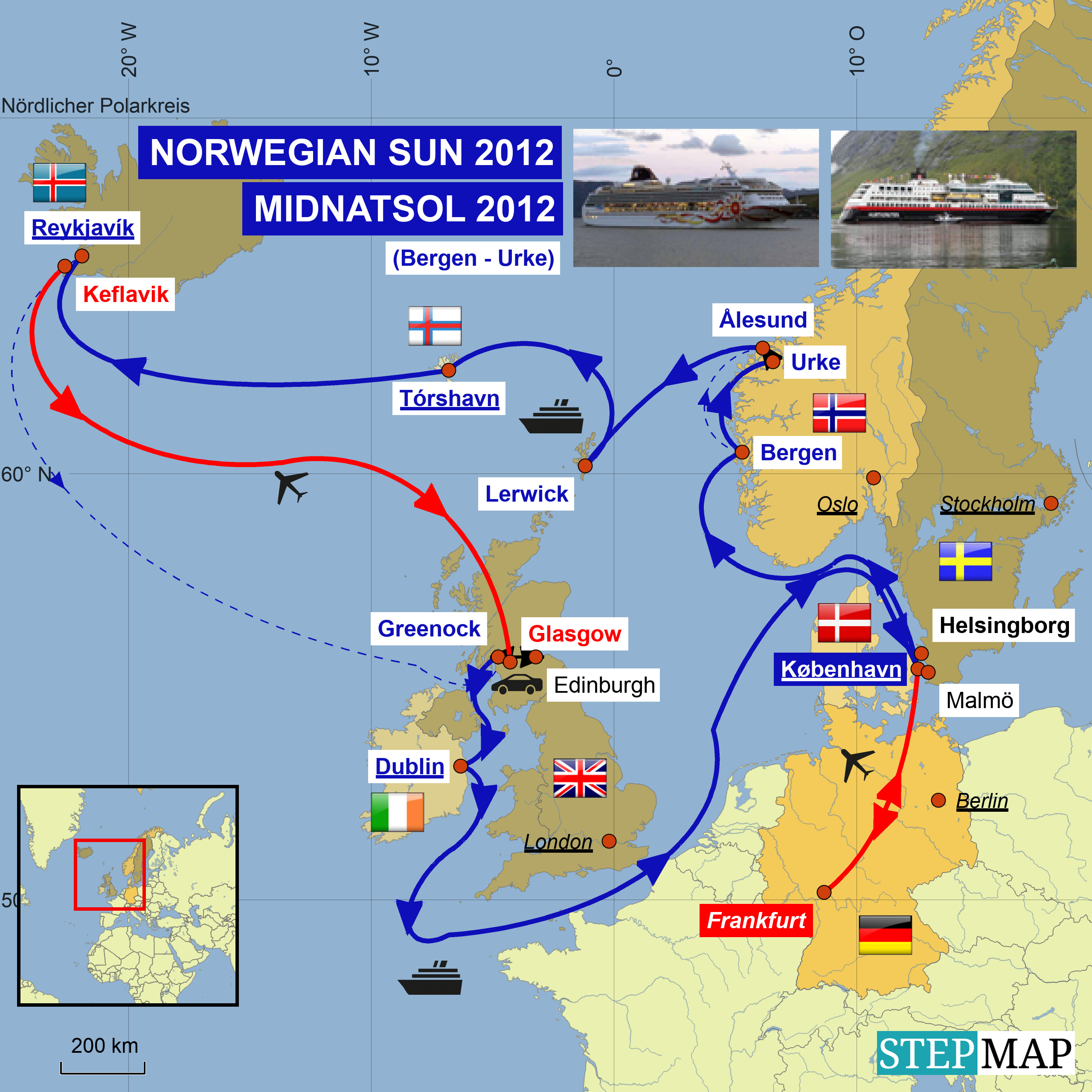 Nächster Hafen Maalöy: aber mit viel Verspätung.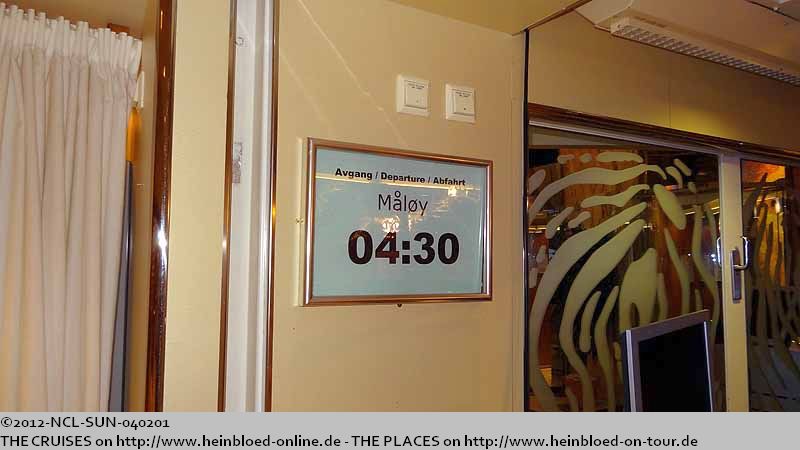 Next port Maalöy: but with some delay.

I took by mistake Bruno's card. But it was accepted anyhow when I went "ashore".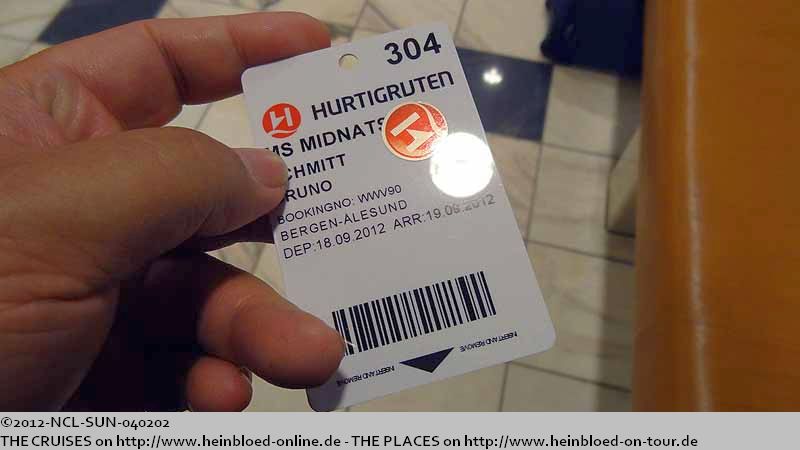 Ich habe jedoch Brunos Karte eingesteckt. Trotzdem wird sie beim Auslesen für den Landgang akzeptiert.
Was will man
hier in Maalöy
um 04.30 Uhr morgens? Zumal es in Strömen regnet.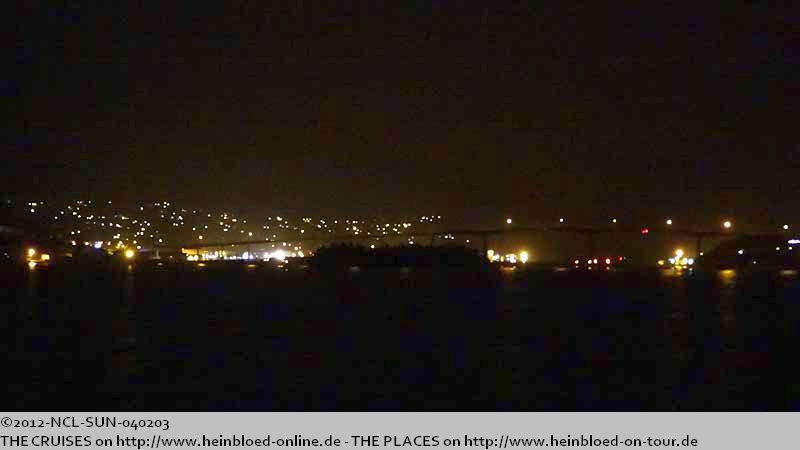 What would you like to do here in Maalöy at 04.30 hrs in the morning? It was pouring rain anyway.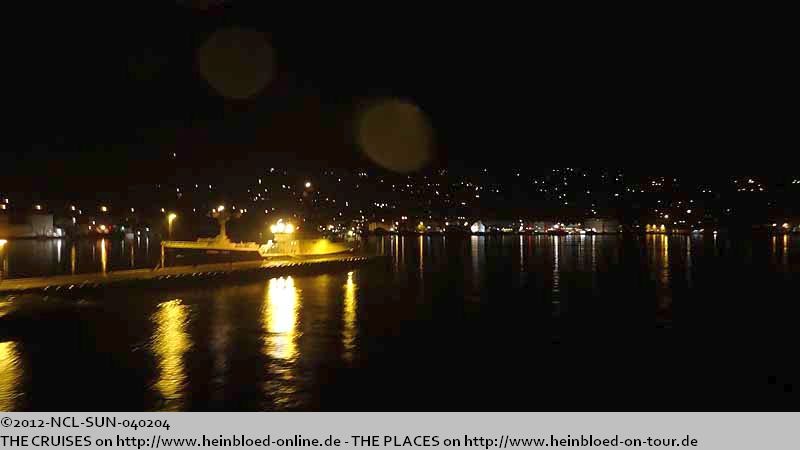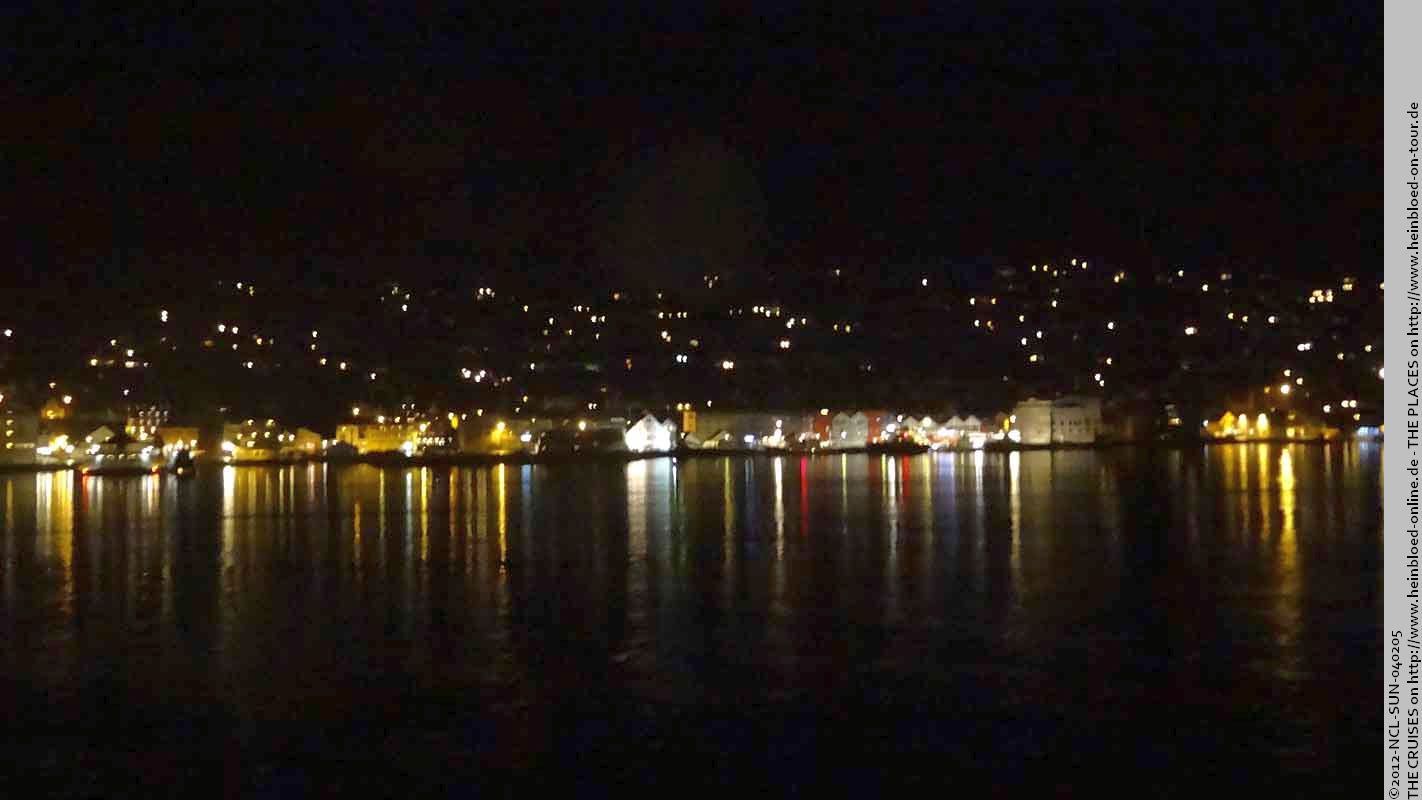 All I wanted to do was taking few pictures from the ship without ISPS (Port Security - in Bergen it was not possible).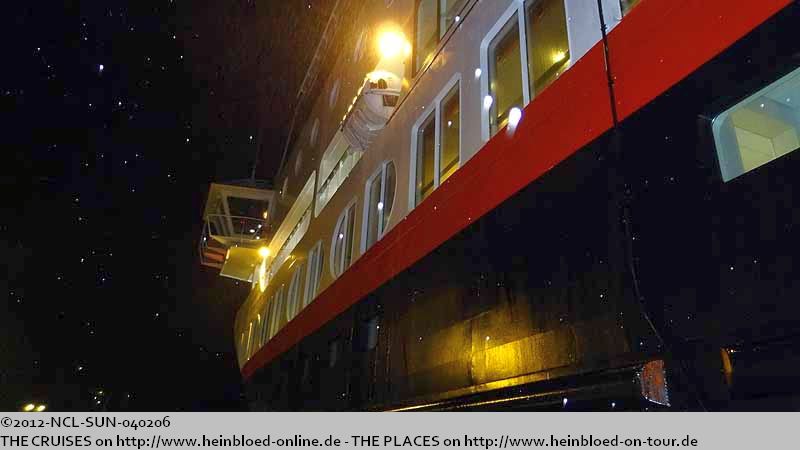 Ich will nur mal ein paar Bilder vom Schiff außen ohne ISPS (Hafensicherheit) machen (in Bergen nicht möglich).
Aber wie man sieht: nur Regen.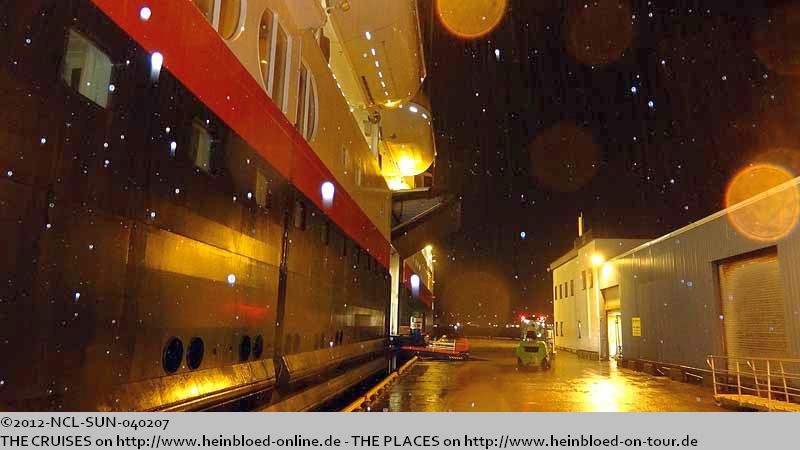 But as you could see: only rain.

The gangway was like ferry route 62 in Hamburg: full automatically. And only on the port side.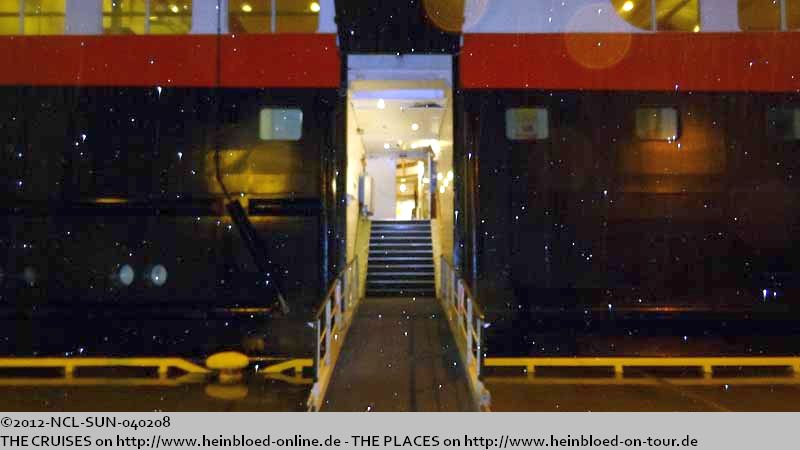 Gangway wie auf der Linie 62 zwischen Sandtorhöft und Finkenwerder: voll automatisch. Und nur auf der Portside (Backbordseite).
In der Tat wird etwas aus der Ladeluke entladen.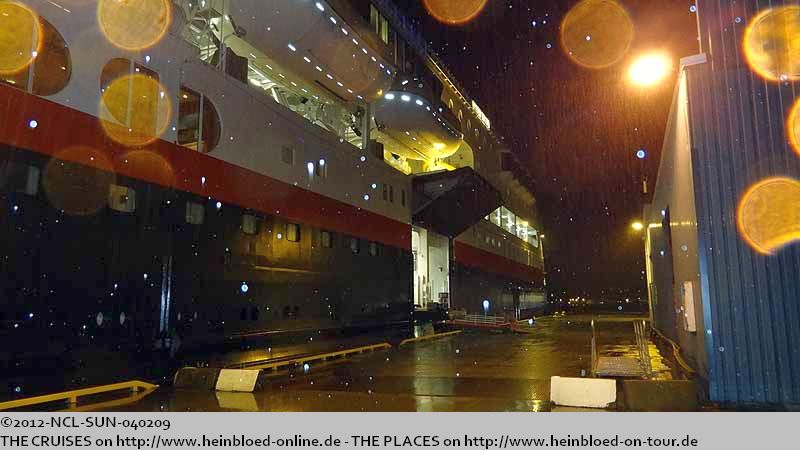 Indeed something was unloaded trough the hatch.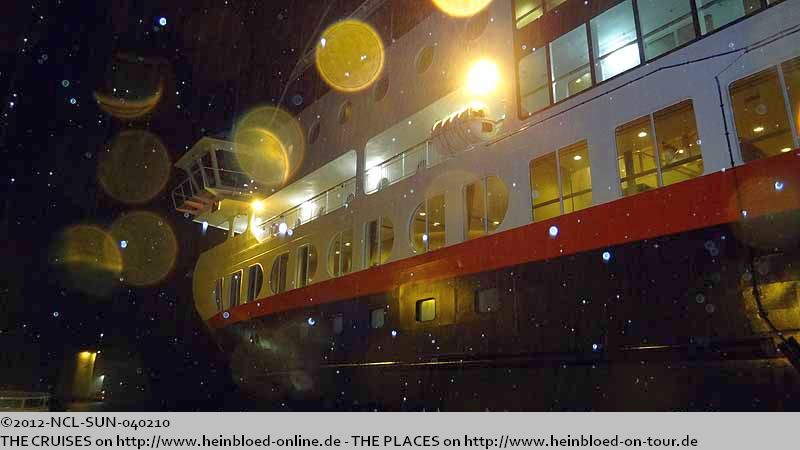 Ein Fahrgast steigt aus und einer steigt zu.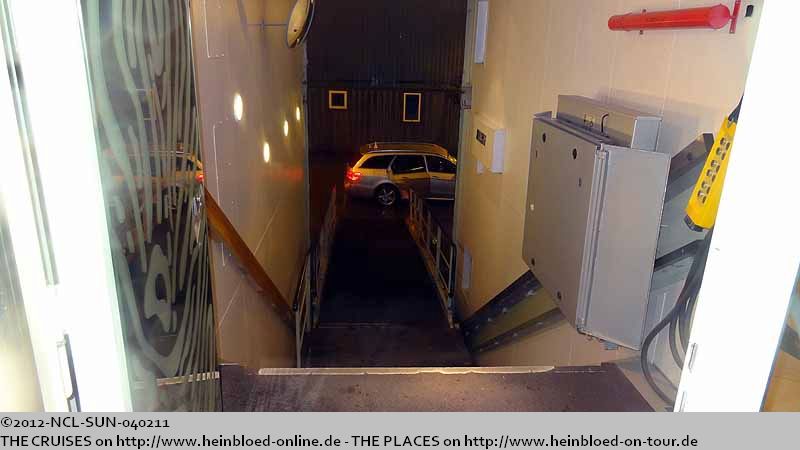 One passenger debarked and one embarked.

I was asked to take a picture from the night shift. The only who were smiling.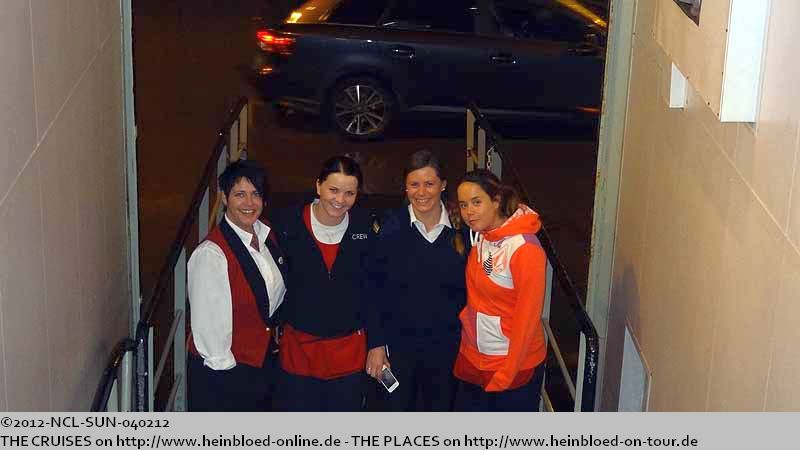 Ich werde gebeten, mal ein Bild von den vier von der Nachtschicht zu erstellen. Die einzigen, die auch mal gelächelt haben.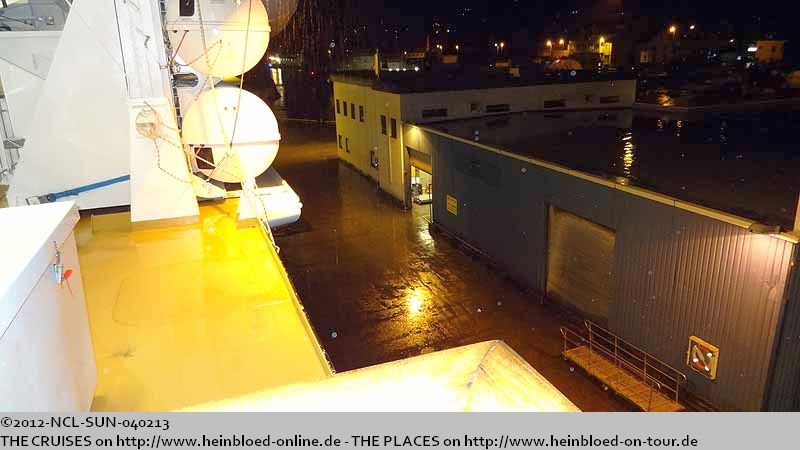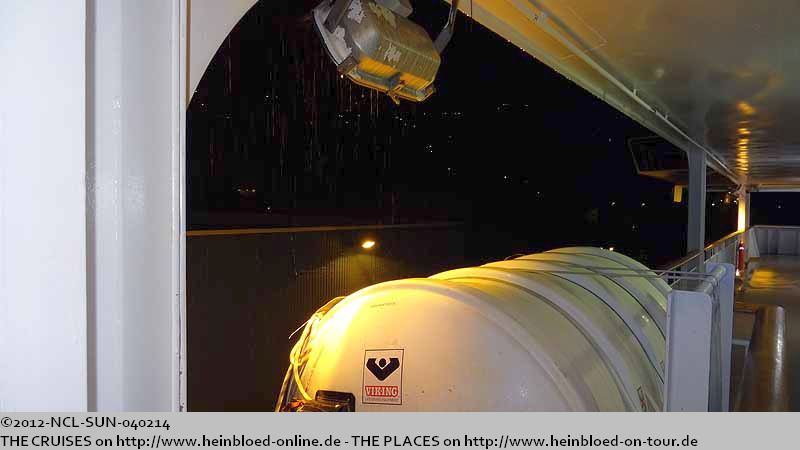 Und nach wenigen Minuten war alles wieder vorbei.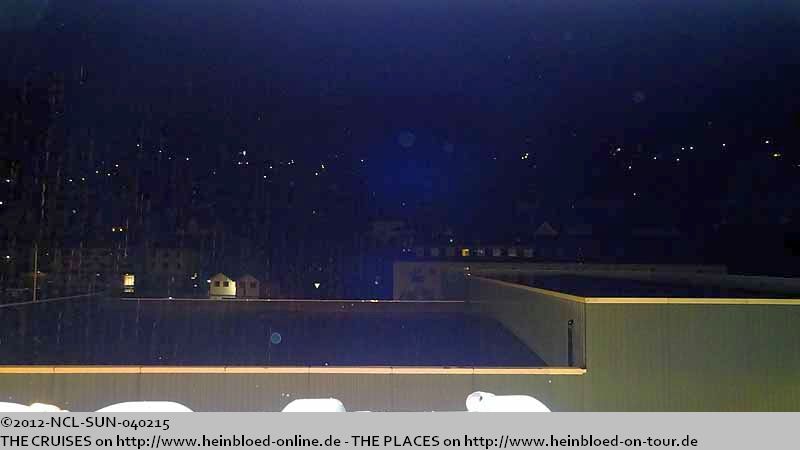 After few minutes everything was gone.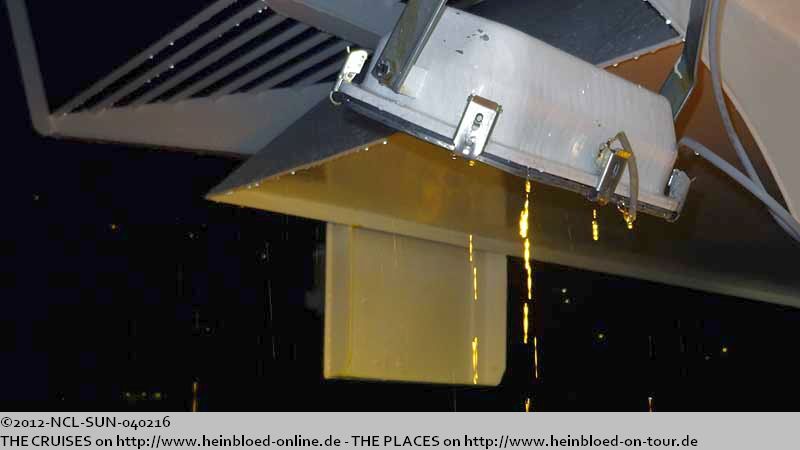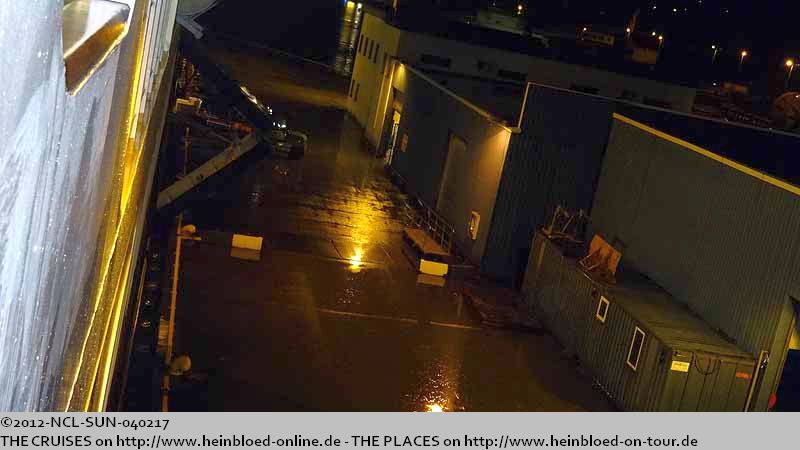 And who thought that you might see it on the Southbound itinerary that place should be disappointed to know that a few minutes later already VESTERAALEN arrived.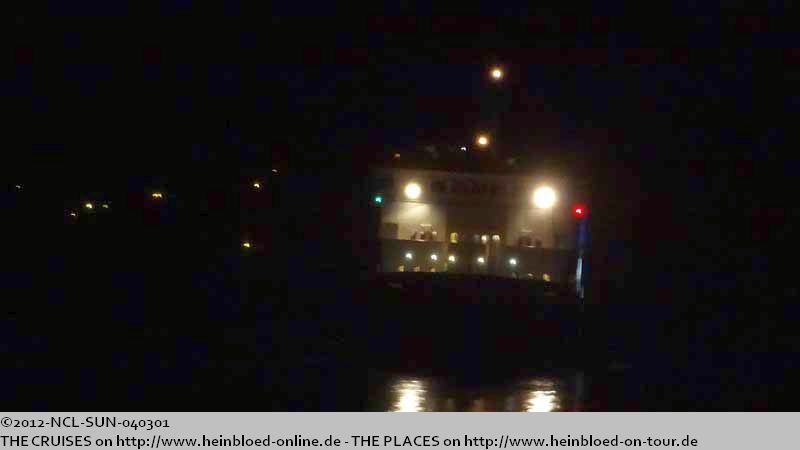 Und wer glaubt, dass man dann tagsüber vielleicht auf der südgehenden Route den Ort sehen kann: wenige Minuten später kreuzt schon die VESTERAALEN.
Aber der Kapitän hat die Außenbeleuchtung noch nicht eingeschaltet, dass ich keine guten Bilder eines fahrenden Objektes von einem fahrenden Objekt hinbekomme.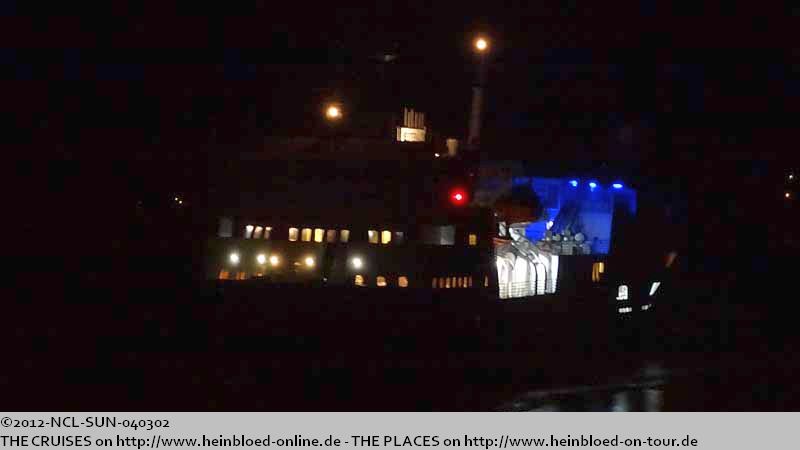 But the Captain did not turn on the outdoor lights so I could not take any good pictures of a moving vessel from a moving vessel.

I missed the call in Torvik around 07.30 hrs and saw it only from our porthole.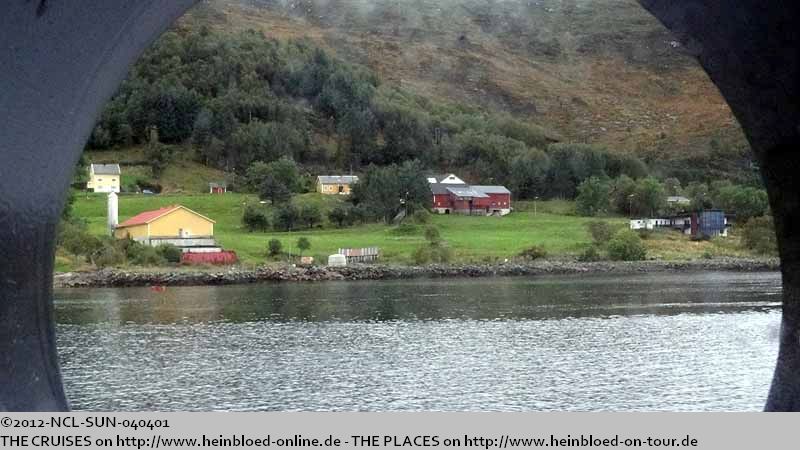 Den Halt in Torvik gegen 07.30 Uhr verpasse ich und sehe es nur vom Bullauge aus.
Während ich dusche, geht Bruno ein wenig fotografieren. Da wir jedoch ca. 45 Minuten Verspätung haben, darf keiner mehr zum "Landgang" raus.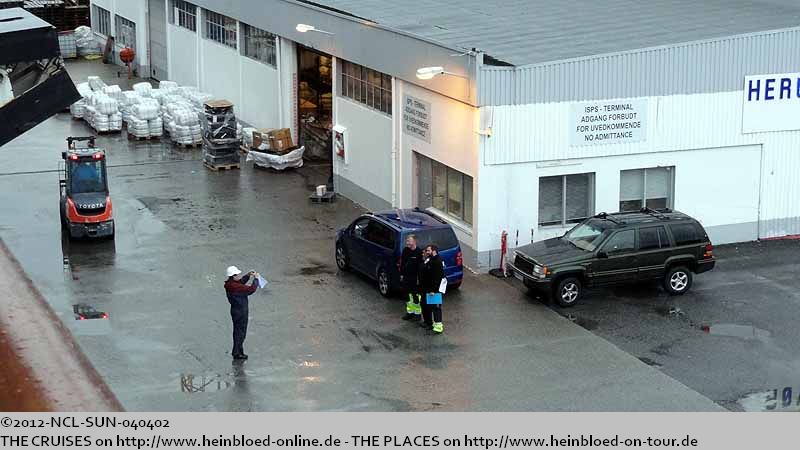 While I was taking a shower, Bruno went out to take some pictures. As we were 45 minutes behind schedule, nobody was allowed anymore to go "ashore".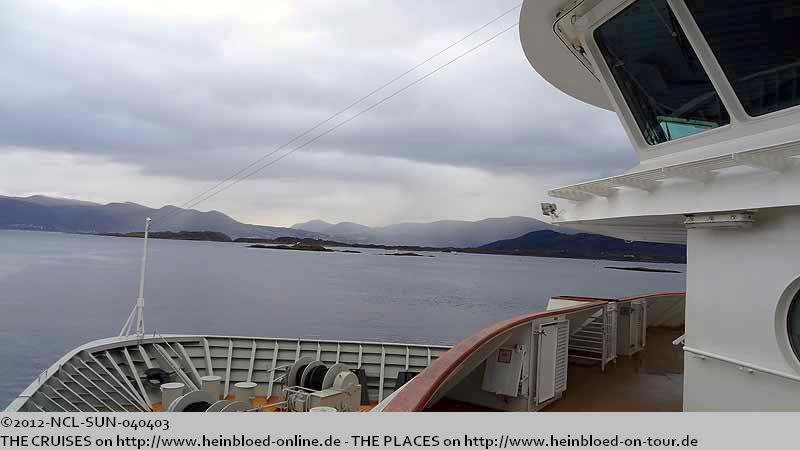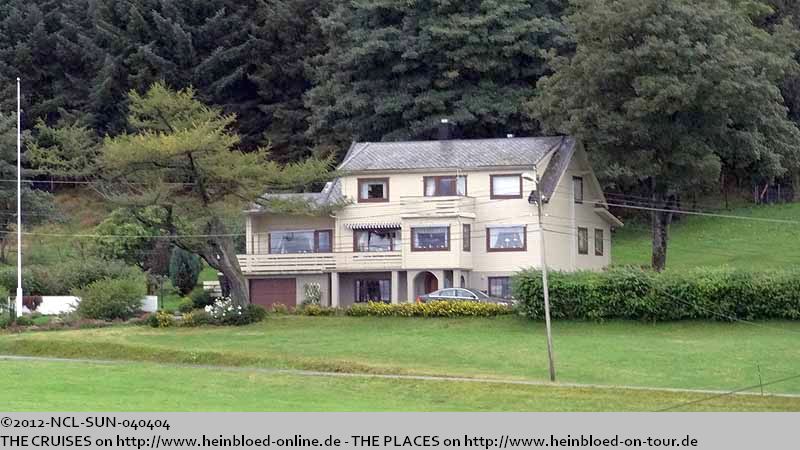 Hatch closed and let's go.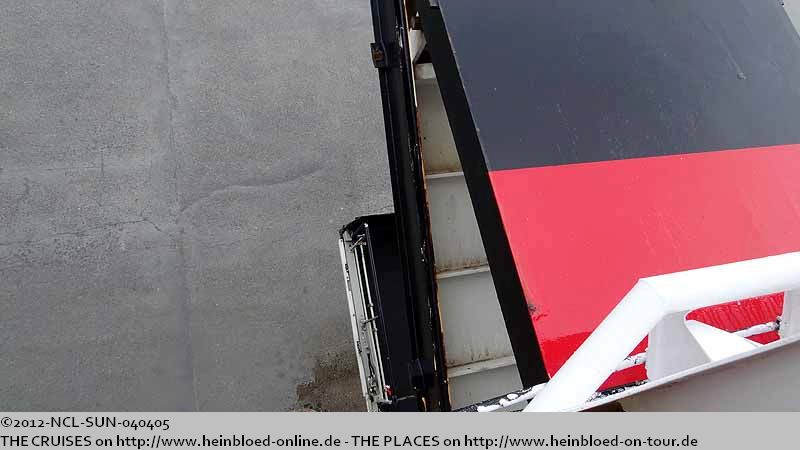 Klappe zu und schon geht es weiter.
Die anderen Reisen in diesem Blog/
The other voyages in this blog: