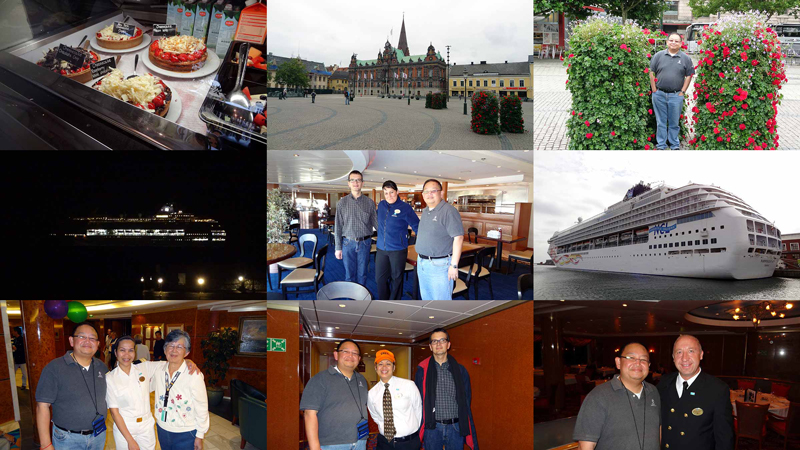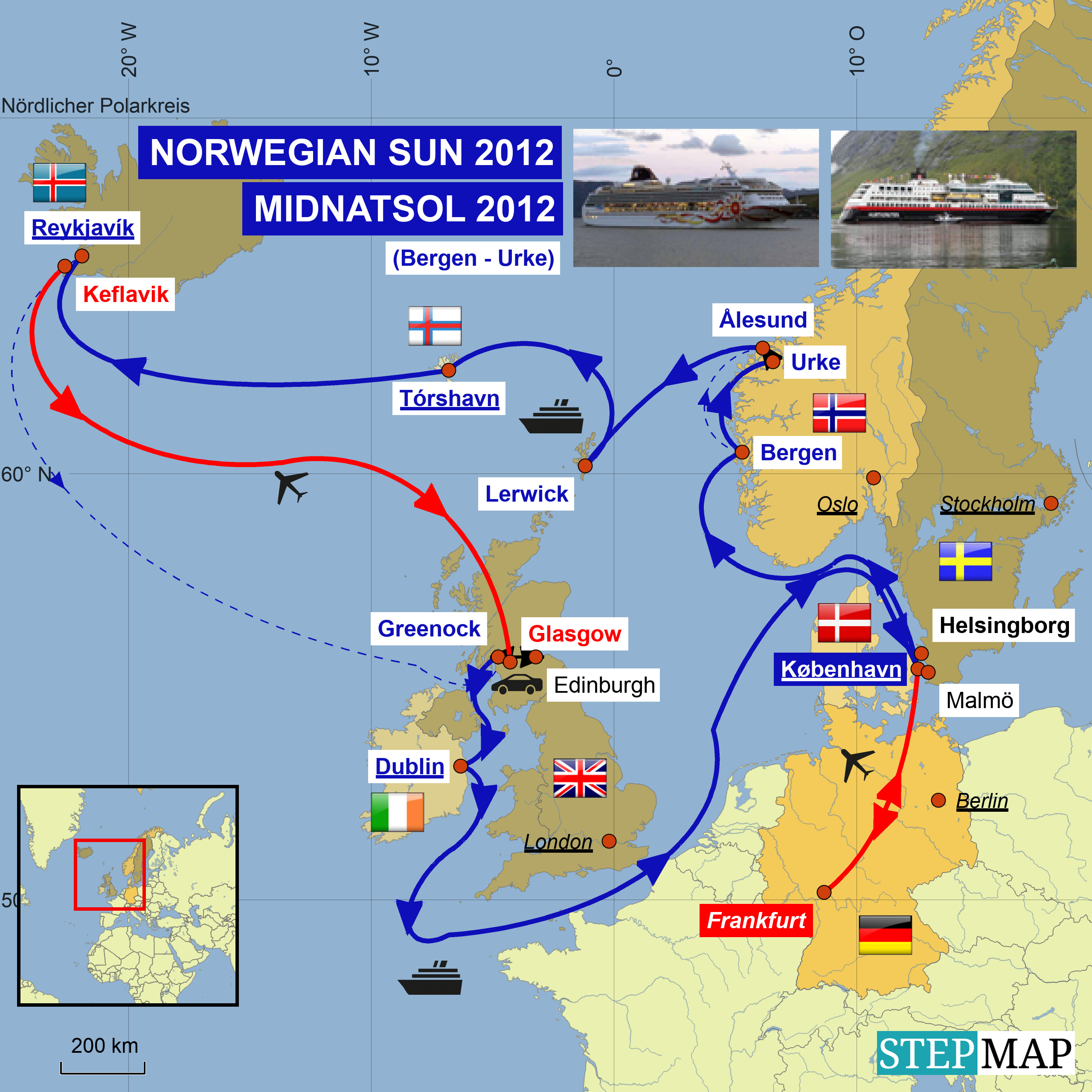 Ganz spät oder ganz früh ging es raus. In der Stadt war noch richtig Leben! Ich habe mich allerdings geärgert, dass ich nicht früher losgegangen bin. So habe ich leider die BOUDICCA verpasst, weil es in meinem Bereich nirgendst eine uneingeschränkte Sicht auf den Öresund gab. Den kurzen Moment, in der ich sie sah, stellte ich allerdings fest, dass Fred Olsen mal wieder die Stromrechnung bezahlt hat. Alles war dunkel. Ich hatte daher eh kaum eine Chance ein richtig schönes Bild von ihr zu machen.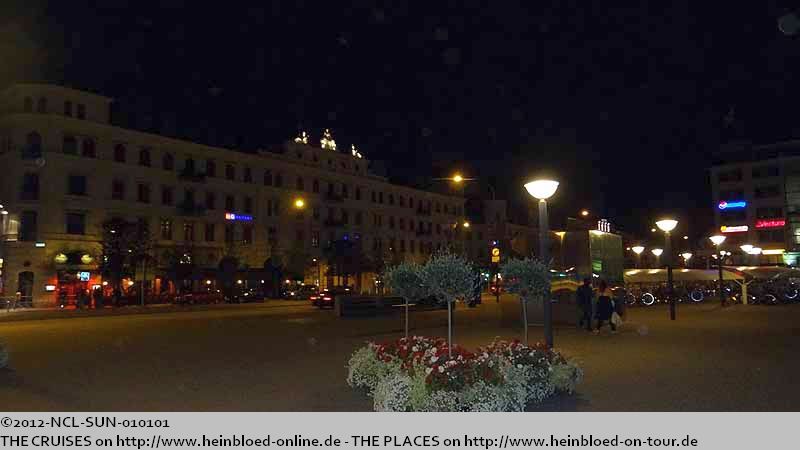 I get out very late or very early. In the city, there was real life! I was angry that I did not leave earlier. So I missed BOUDICCA because I could not find any place with an unobstructed view to the Sound. The short moment which I had a chance to see her I found out that Fred Olsen did pay their electric power bill. Everything was dark. I had no chance anyway to make a nice picture of her.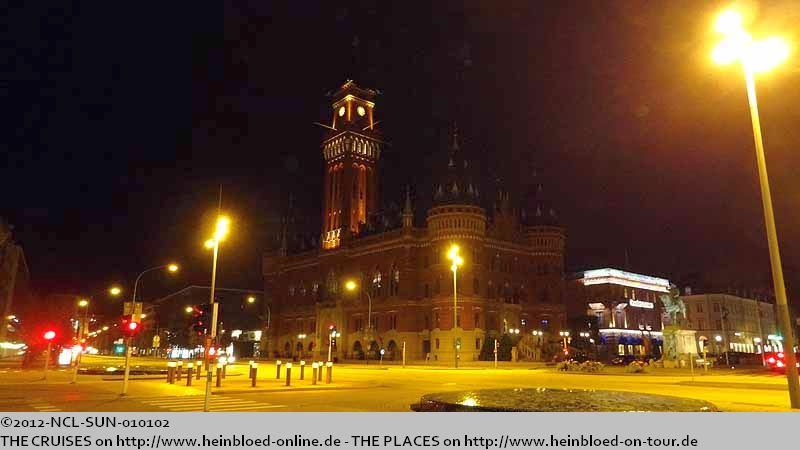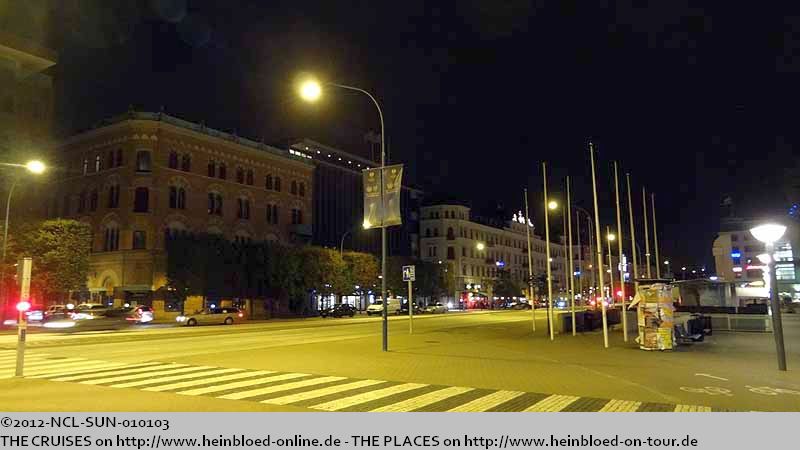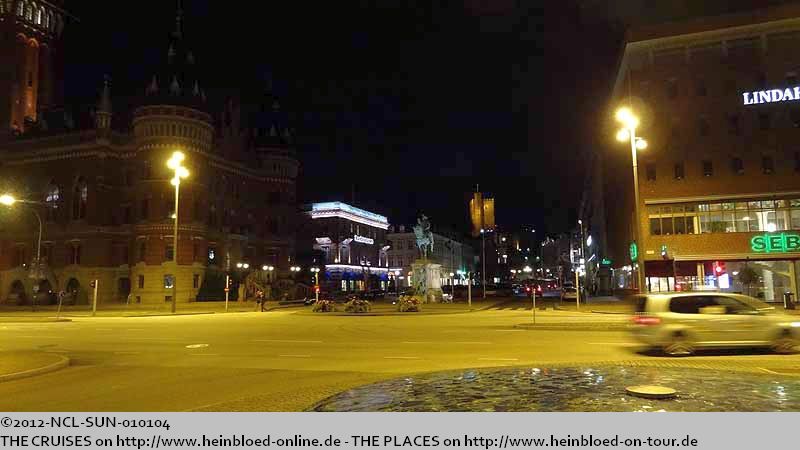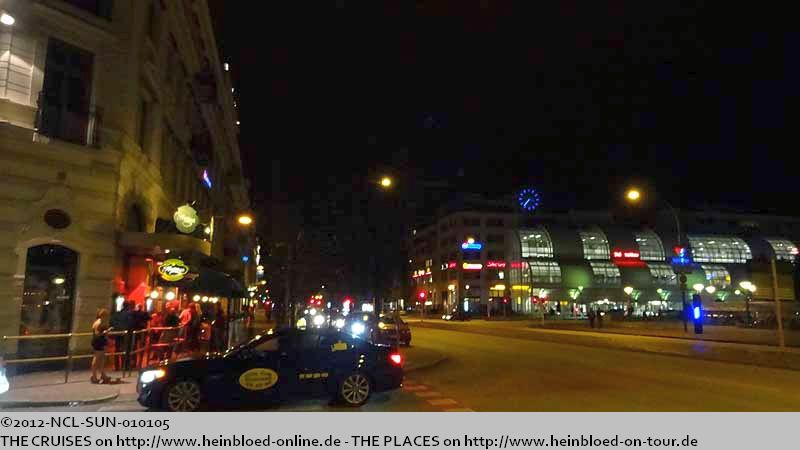 The night club was one block away and you could here everything.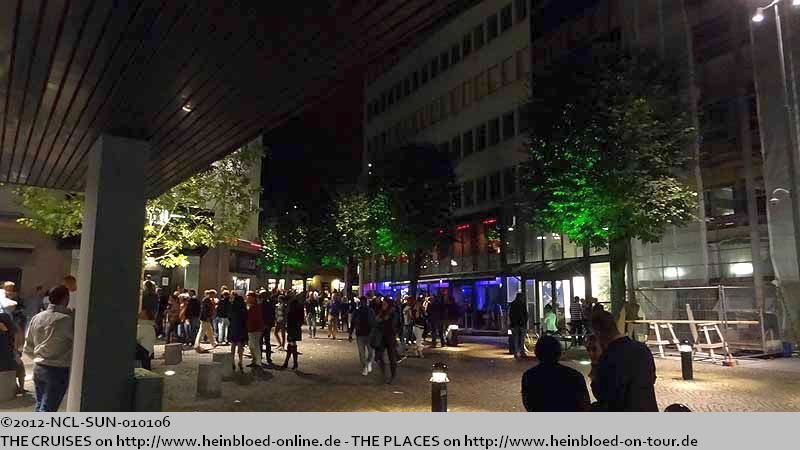 Die Disco lag ein Block weiter und alles war zu hören.
Das ist ja so klasse, dass unser Kapitän für mich extra an Helsingborg vorbeifährt...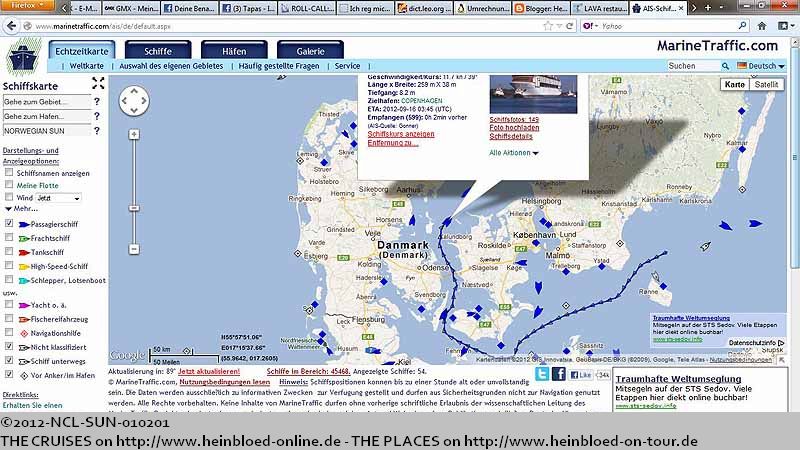 That was so great that the Captain came by in Helsingborg just for me.

We had luck and Leslie was just over. Few ships could not make their calls in the last week in those ports we should call too.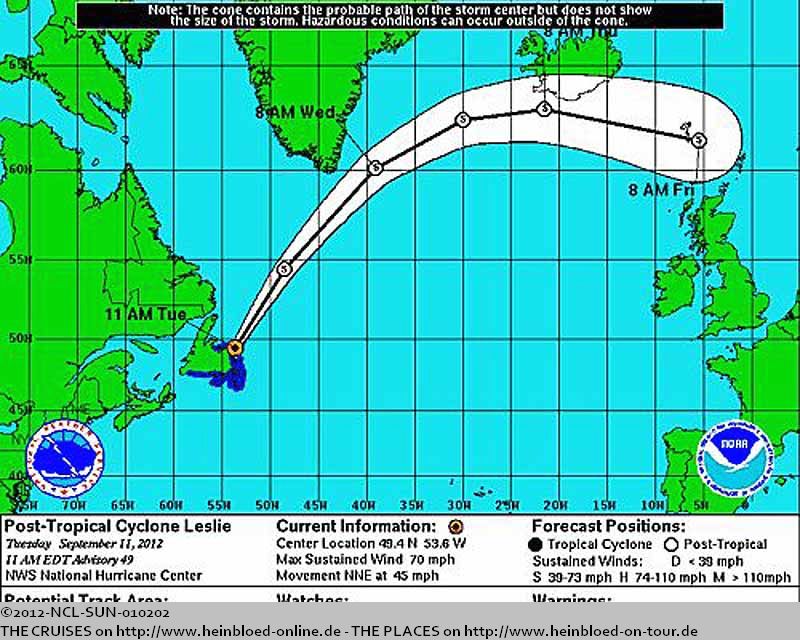 Und zum Glück ist Leslie auch für uns vorbei. Ein paar Schiffe konnten in der letzten Woche die Häfen, die wir anlaufen sollen, gar nicht anfahren.
Da ist sie: MEINE NORWEGIAN SUN.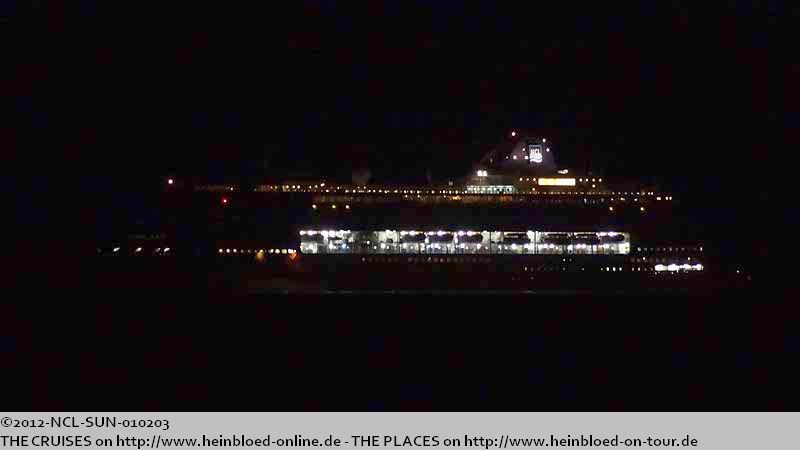 There she was: MY NORWEGIAN SUN.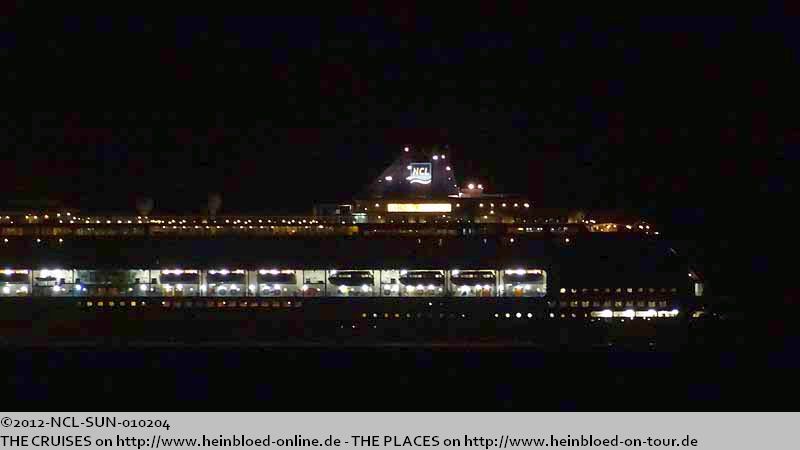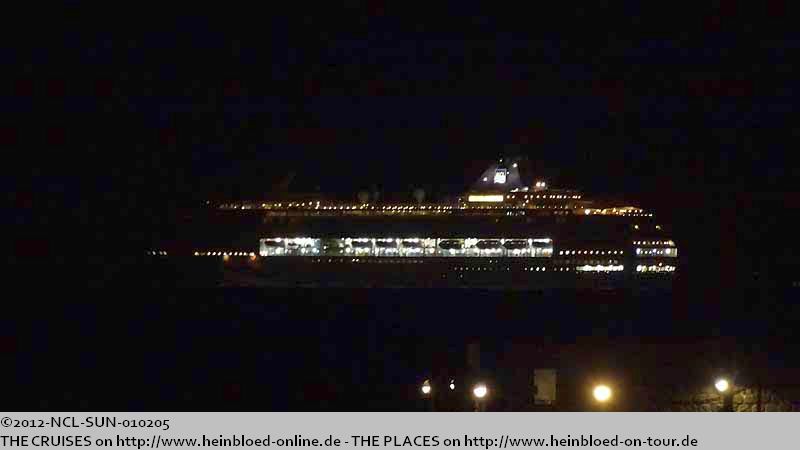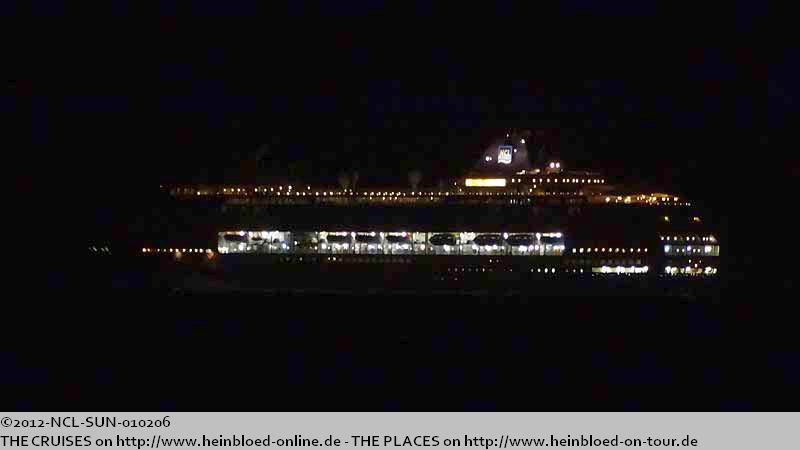 Wieder zurück im Hotel, stelle ich fest, dass unser Zimmer einen kleinen Nachteil hat... Glasbauelemente... und so ist es bei uns im Zimmer hell, als es draußen hell ist.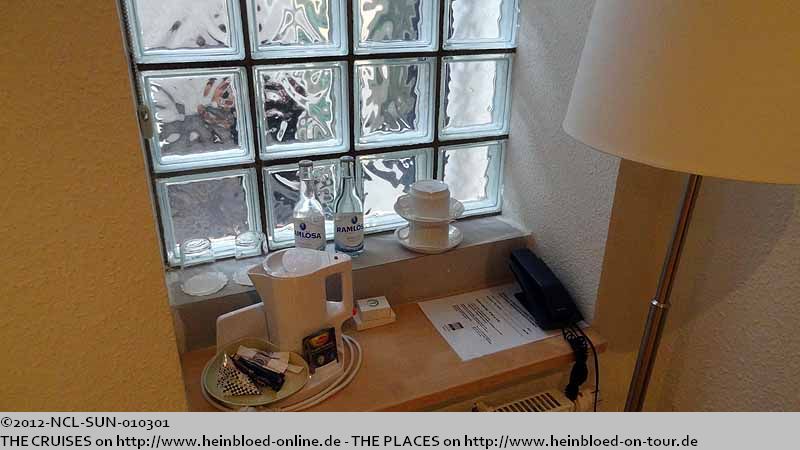 Back to the hotel I found out that there was an additional small disadvantage of the room... glass construction elements... So it was always bright in our room when outside was bright.

But we had many small items in the bathroom you usually only find with places with many more stars.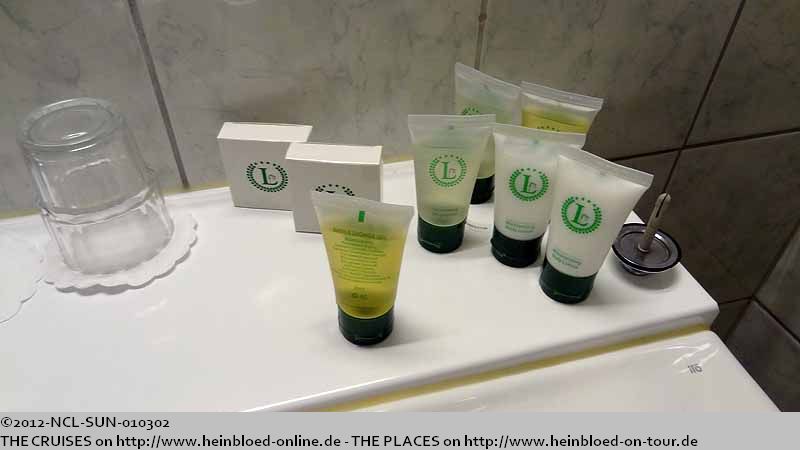 Dafür gibt es jede Menge Kleinigkeiten im Bad, die man sonst nur bei mehr Sternen bekommt.
Und wirklich ein tolles Frühstück.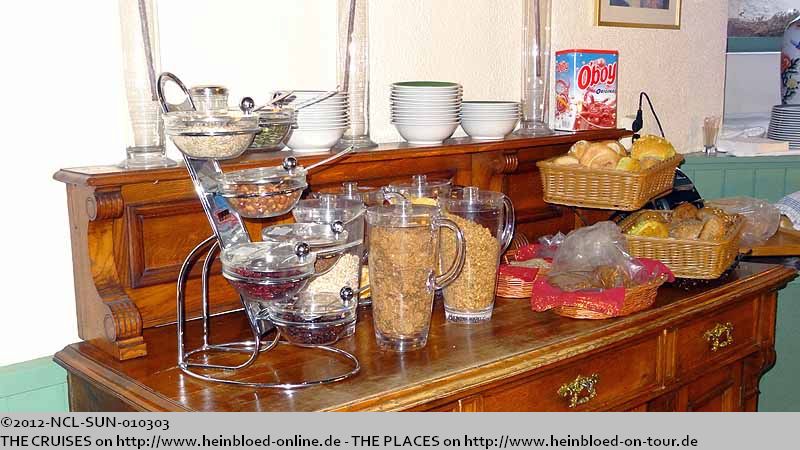 And really a great breakfast.

Eine kleine Runde Helsingborg im Hellen noch...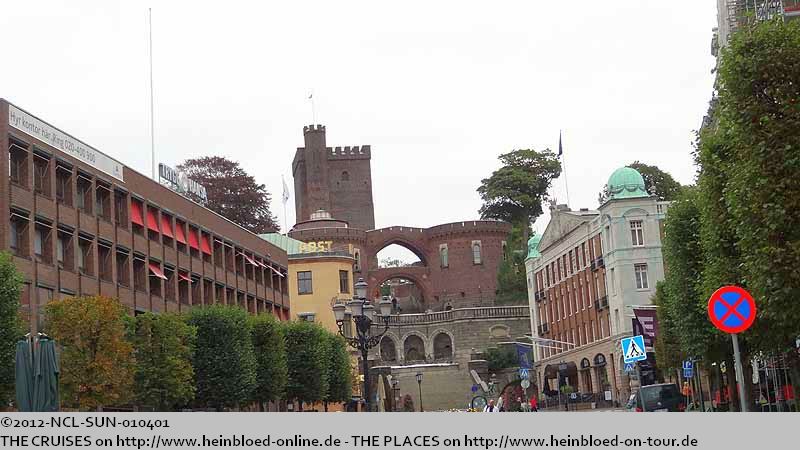 A small round of Helsingborg while it was bright...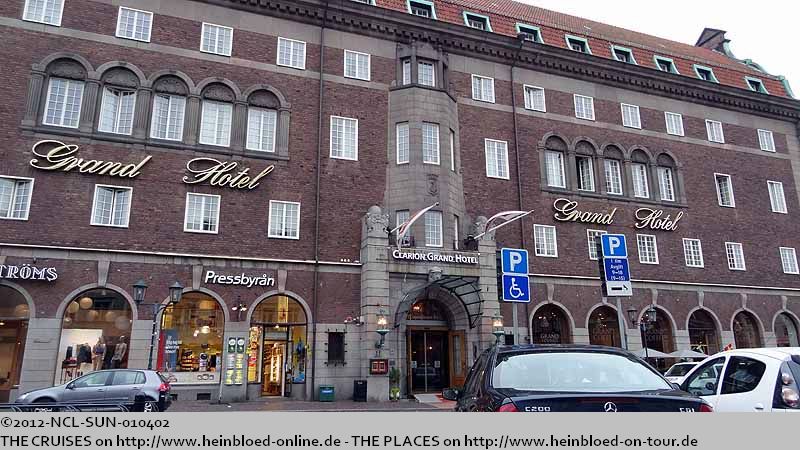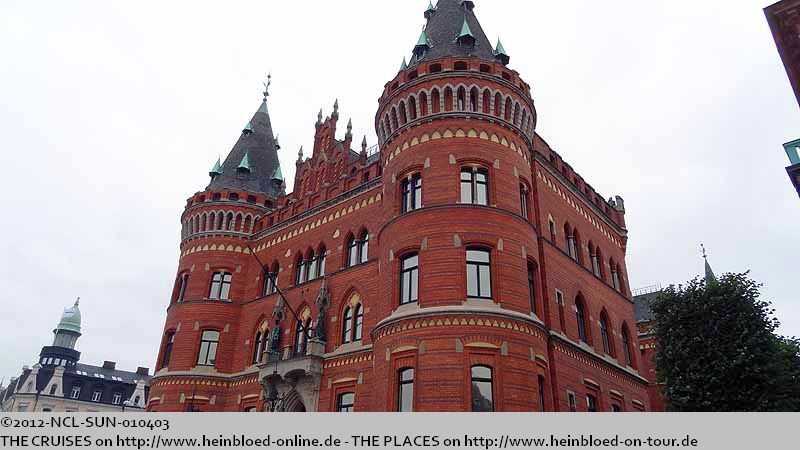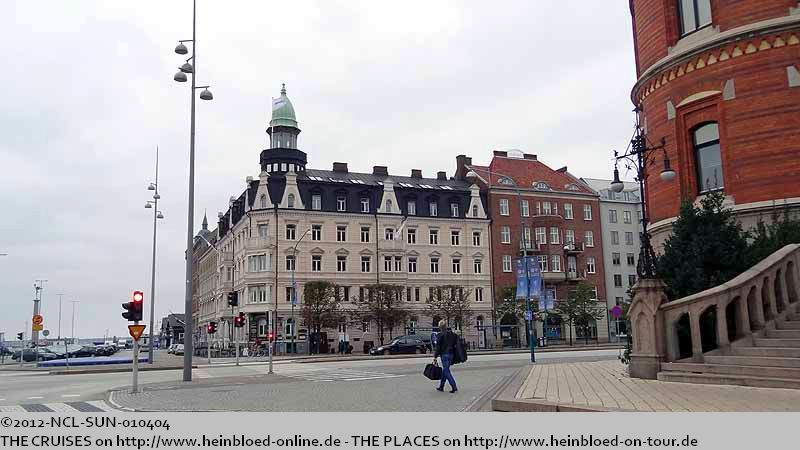 Und nun heißt es auch schon Hej daa, weil ja MEINE NORWEGIAN SUN auf mich in Kopenhagen wartet.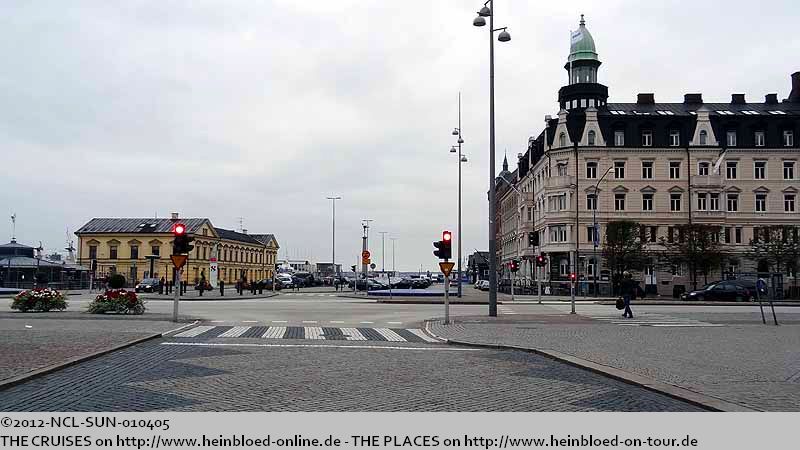 And we had to say Hej daa, because MY NORWEGIAN SUN was waiting for me in Copenhagen.
Die anderen Reisen in diesem Blog/
The other voyages in this blog: