Scroll down for English explanations - alternates with German explanations.

Wir wollen zu La Pedrera (= Casa Mila), weil sie eine Gepäckaufbewahrung haben... dabei kommen wir am Casa Battlo vorbei. Aber ich finde Casa Mila schöner, zumal man hier auch fotografieren darf.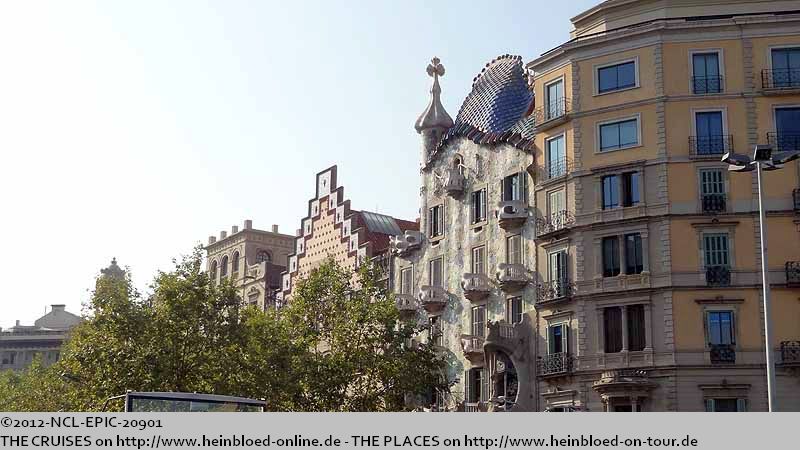 We wanted to see La Pedrear (= Casa Mila), because they offer baggage storage... so we had to pass Casa Battlo. But I like more Cas Mila because I can take here pictures.

As we had pre-booked tickets we could easily skip the line to collect our tickets.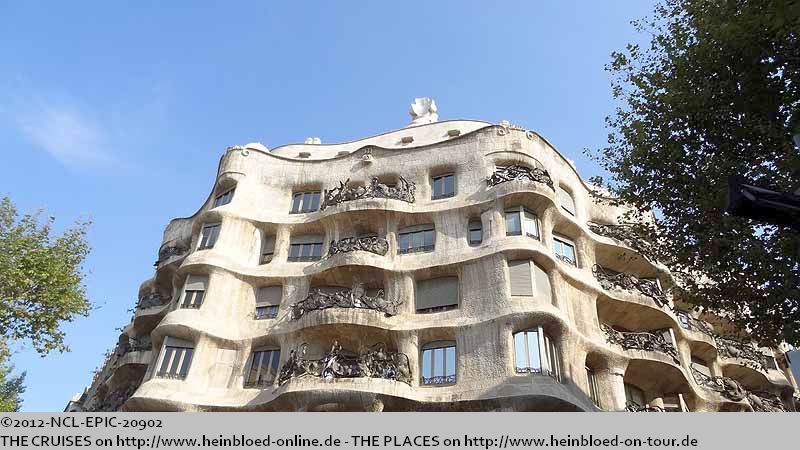 Durch die vorbestellten Tickets dürfen wir direkt an der Schlange vorbei und die Tickets abholen.
Der Fahrstuhl führt uns direkt auf das Dach. Wir genießen einfach die Sonne und die Aussicht.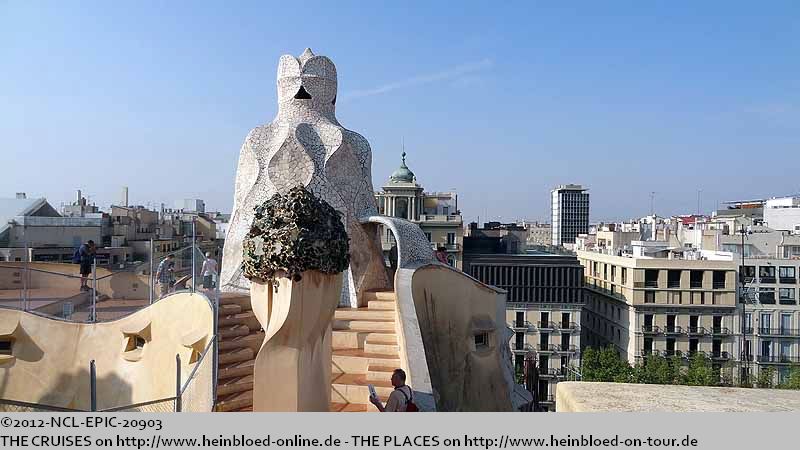 The elevator took us immediately on the roof. So we enjoyed the sun and the view.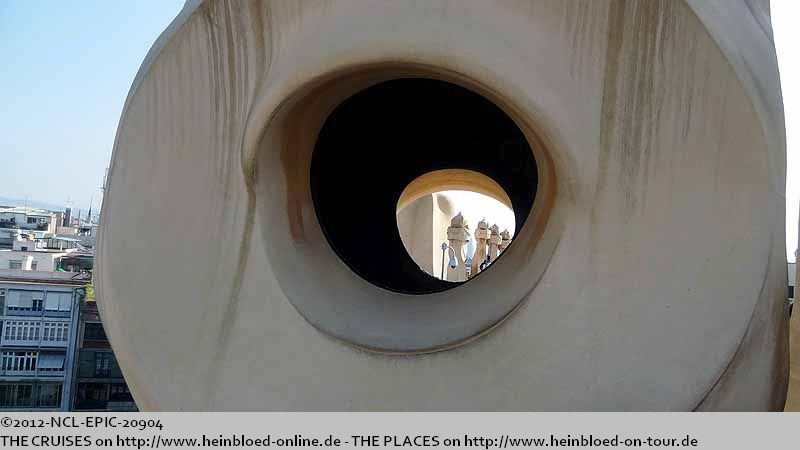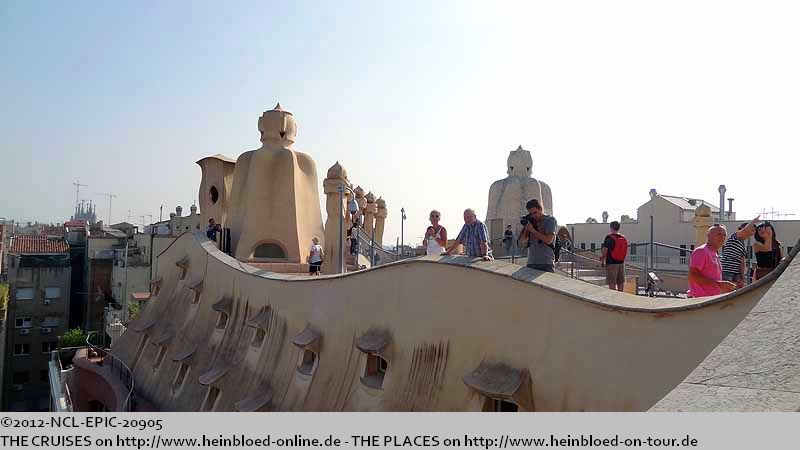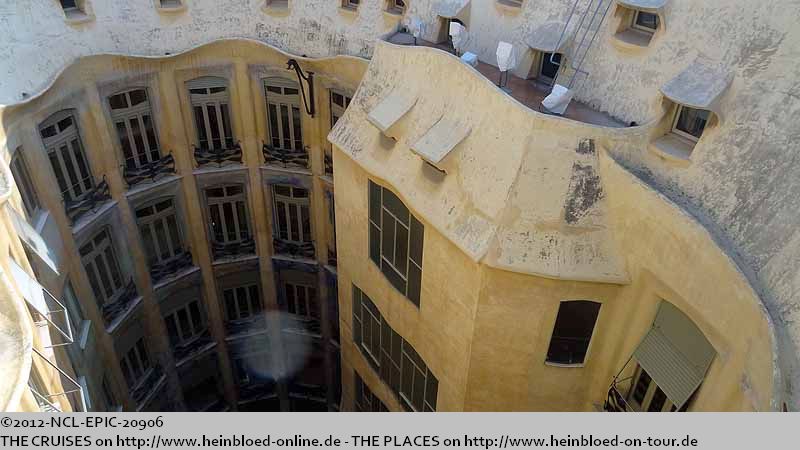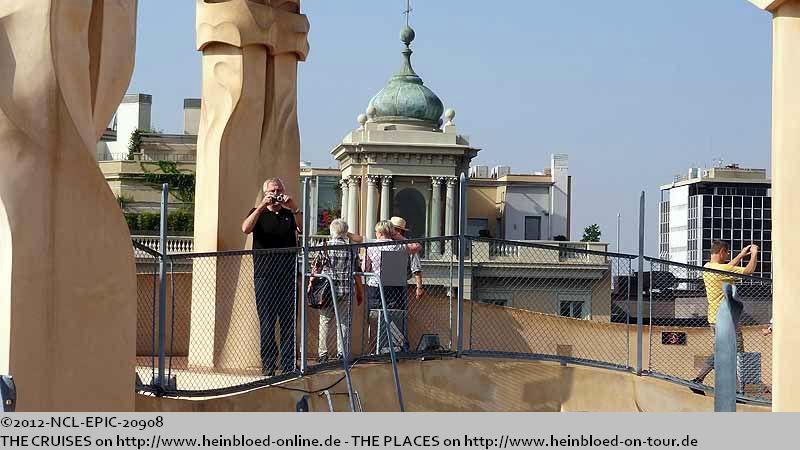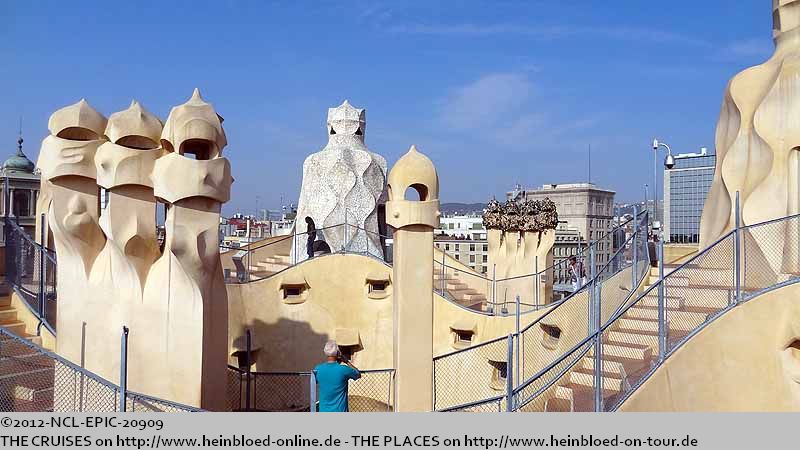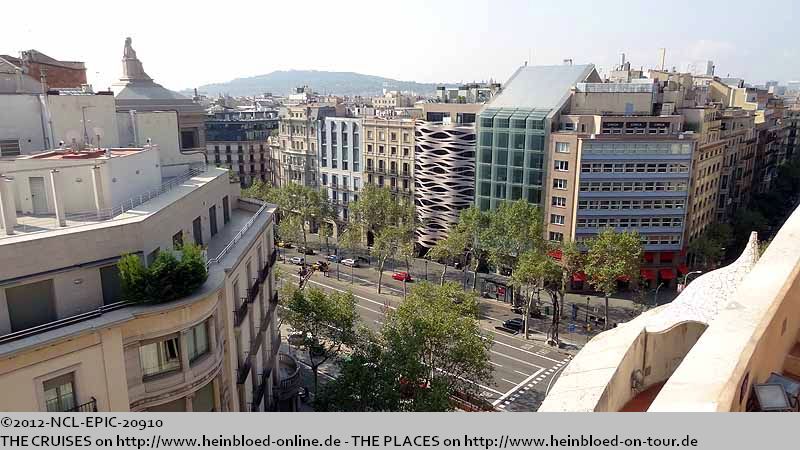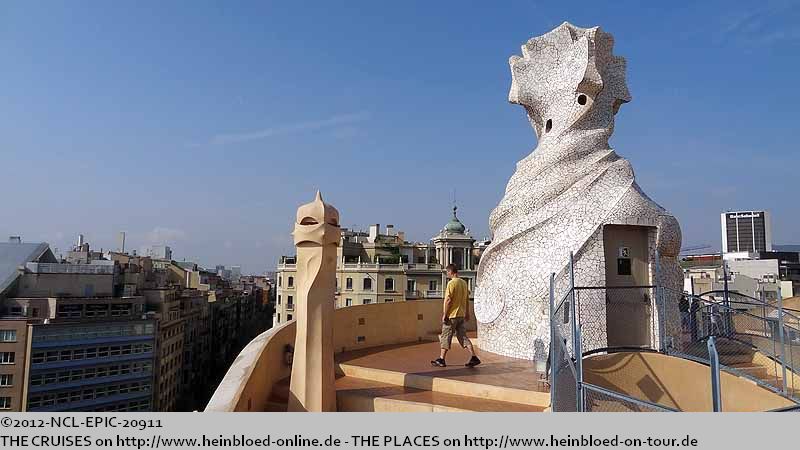 In the background: Segrada Familia.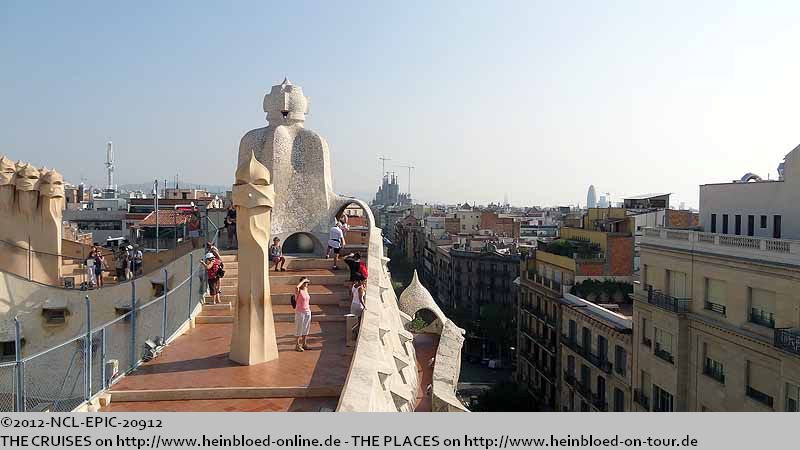 Im Hintergrund die Segrada Familia.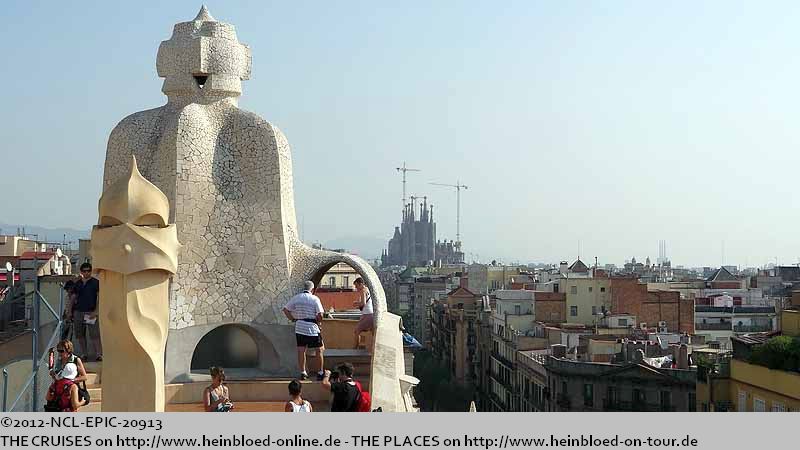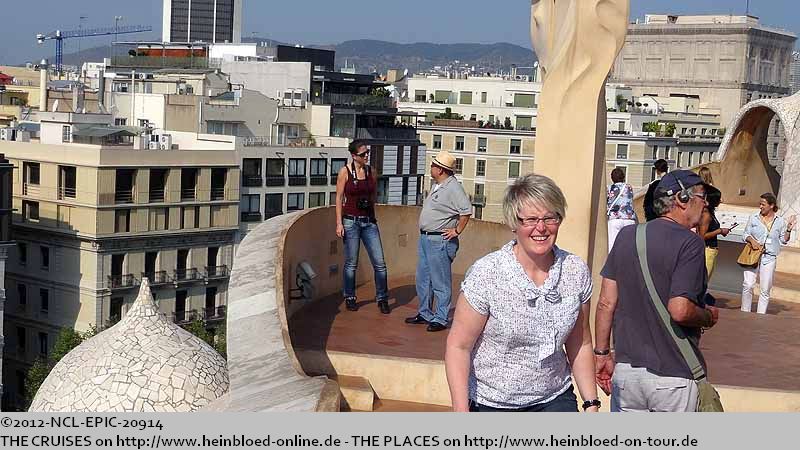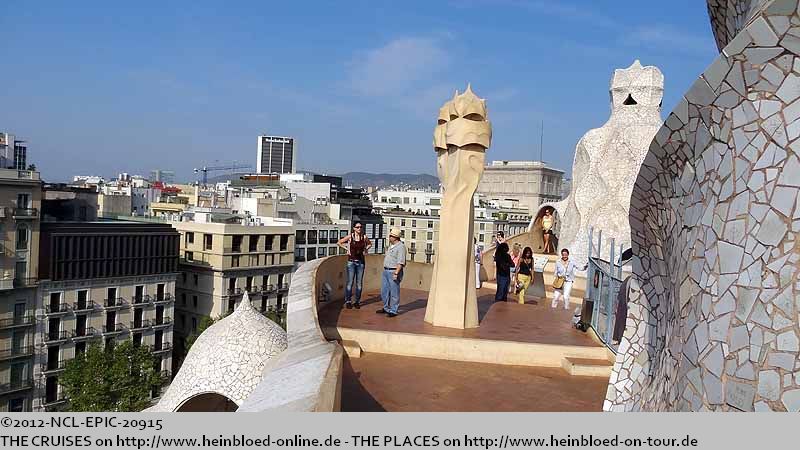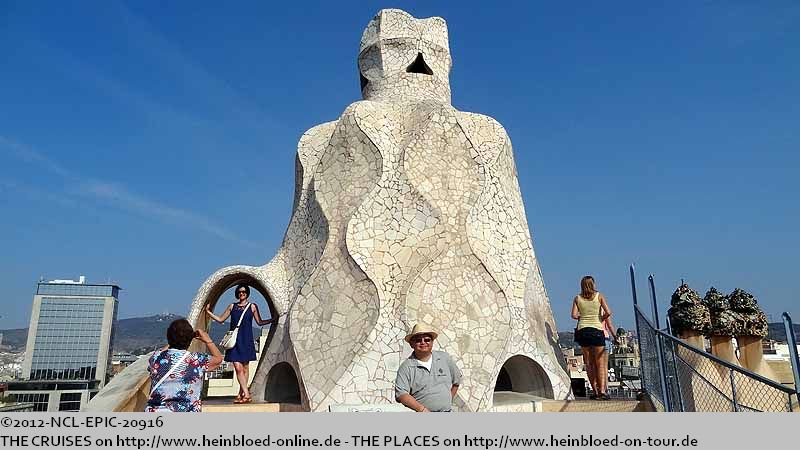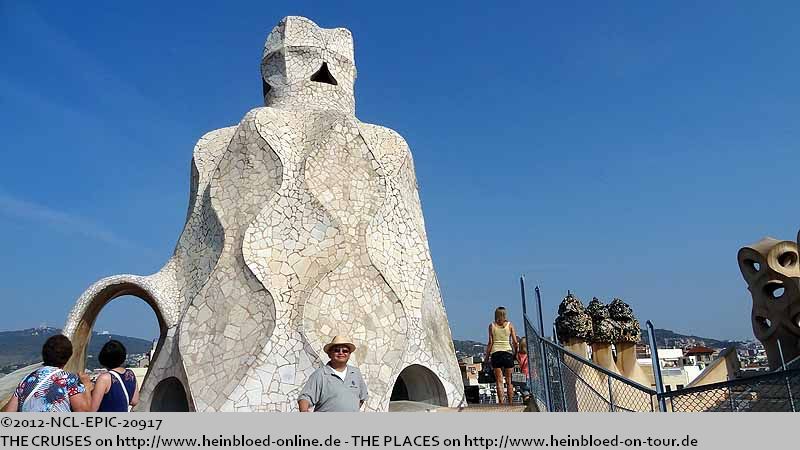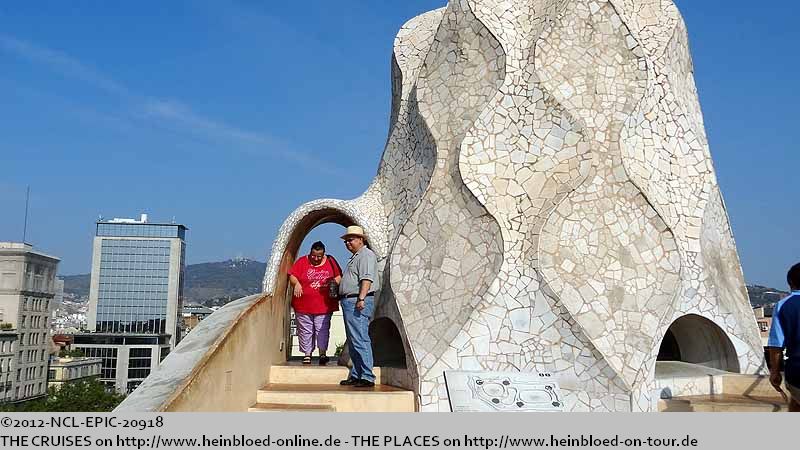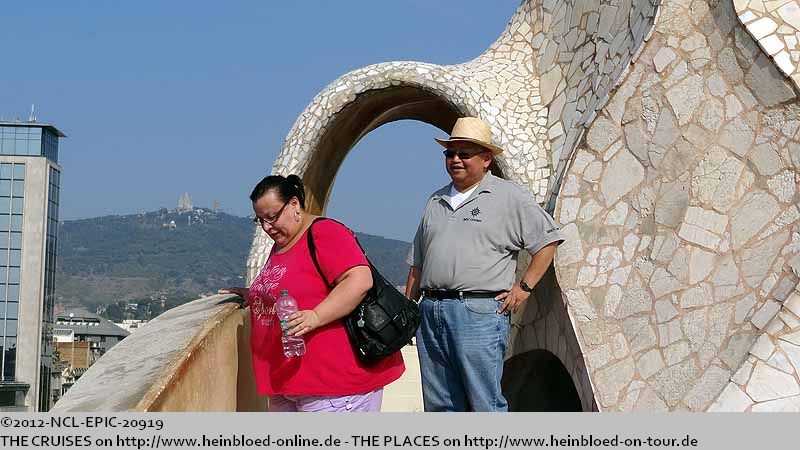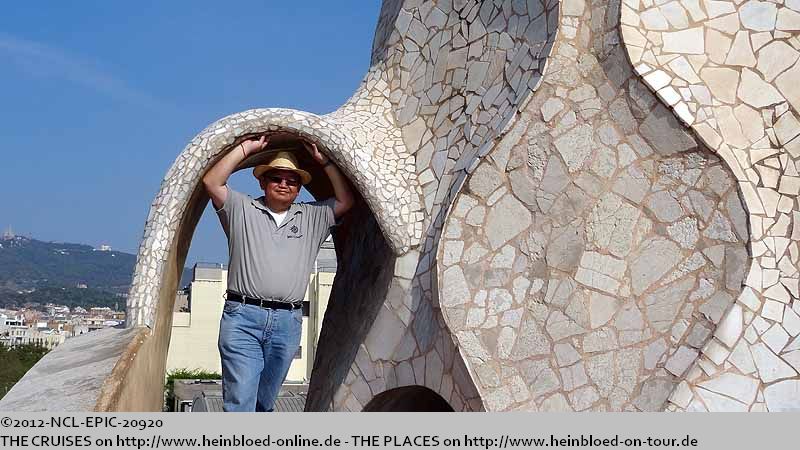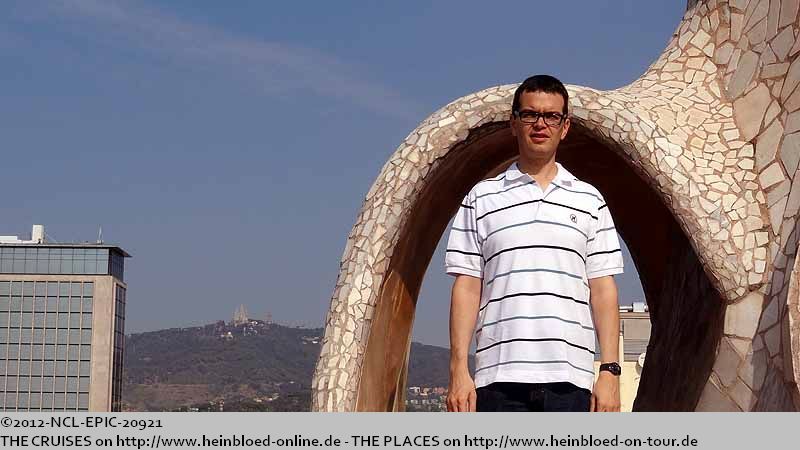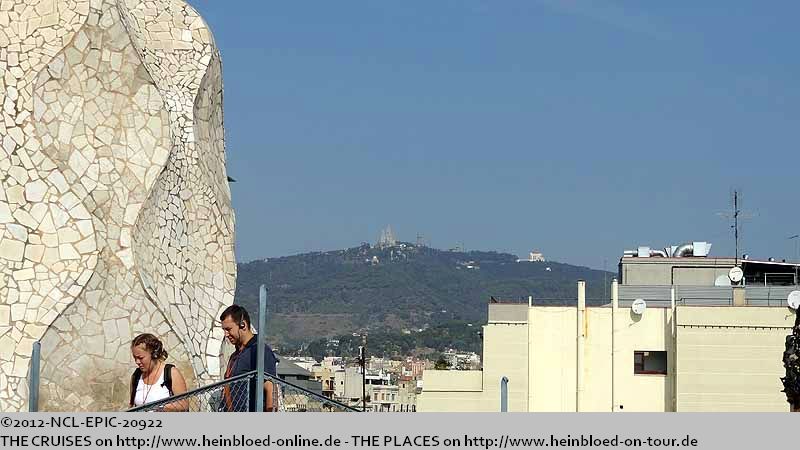 Tipobago, haben wir immer noch nicht geschafft, obwohl wir schon so oft in Barcelona waren.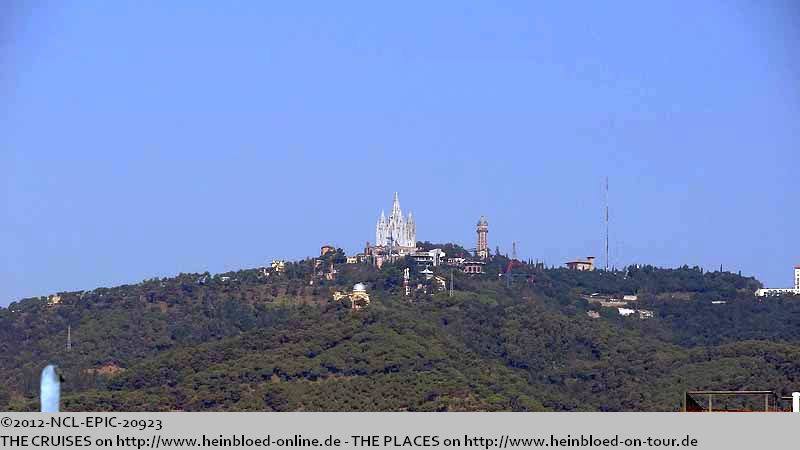 Tipobago - a place we never made so far although we were so many times in Barcelona.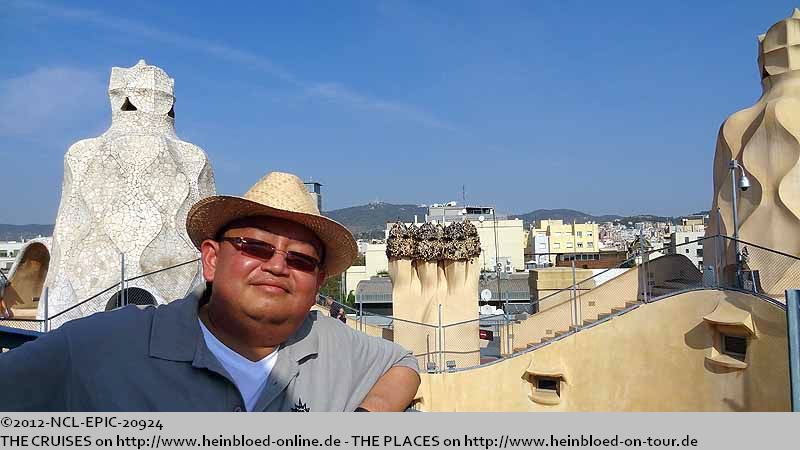 Hinten ist die NORWEGIAN EPIC zu erkennen.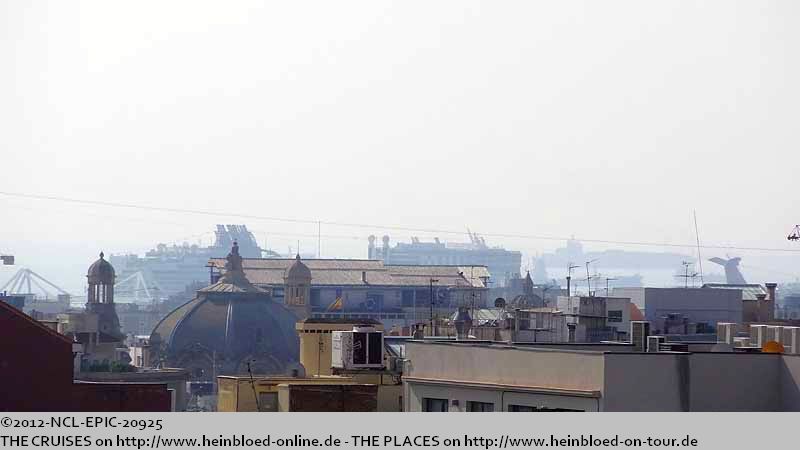 In the background you can identify NORWEGIAN EPIC.

Here you had an exhibition of the general life of Gaudi.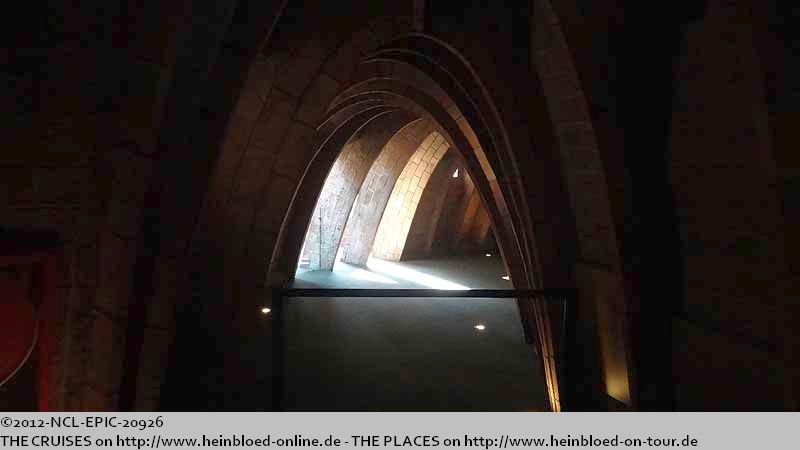 Hier findet eine Ausstellung über das allgemeine Leben von Gaudi statt.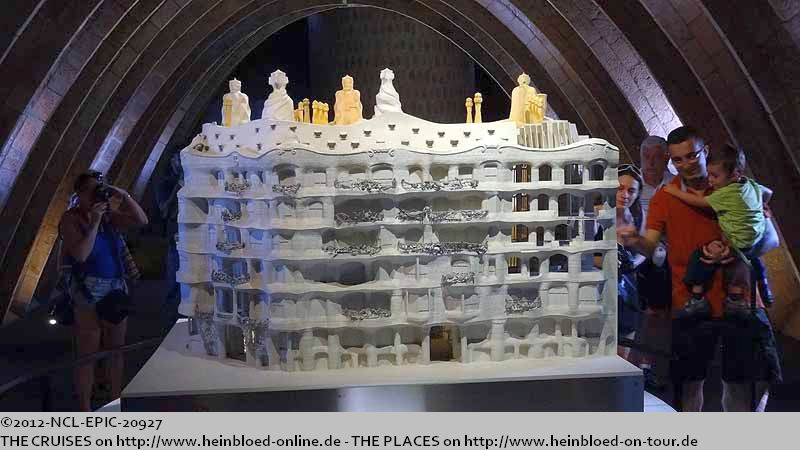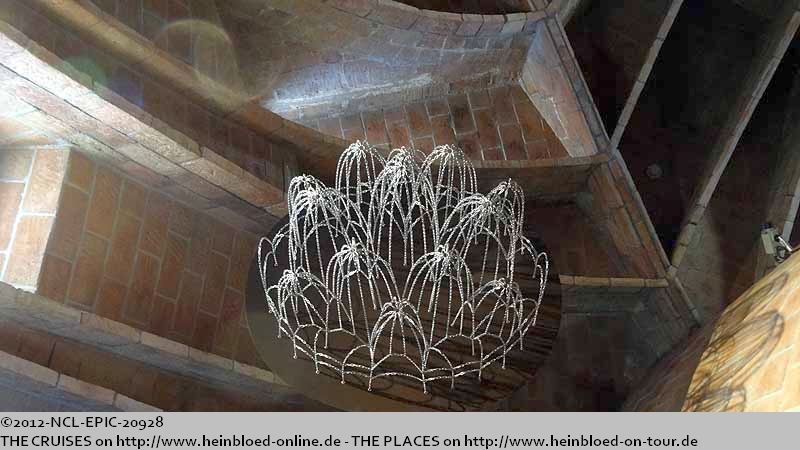 Weiter geht es in die Wohnung.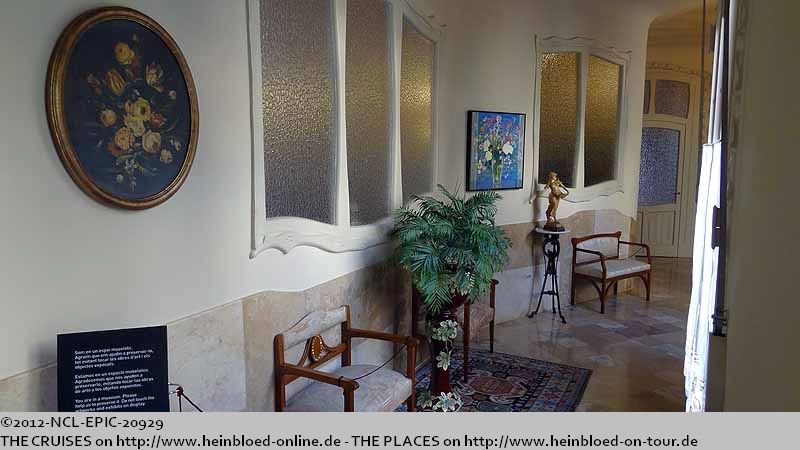 Then we had to head to the appartment.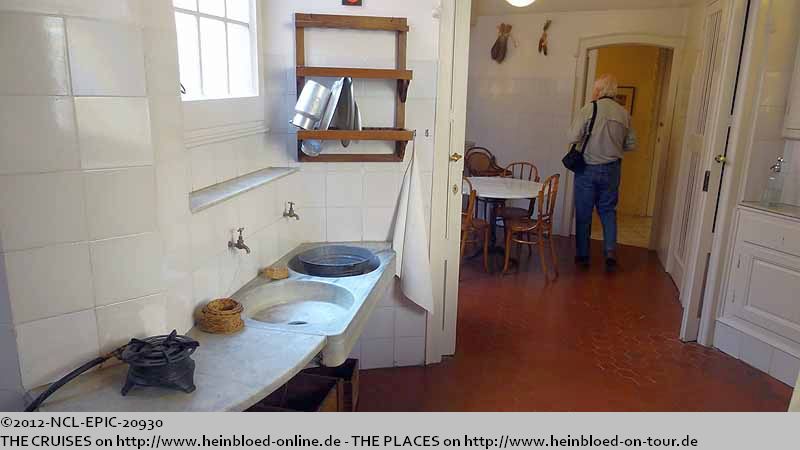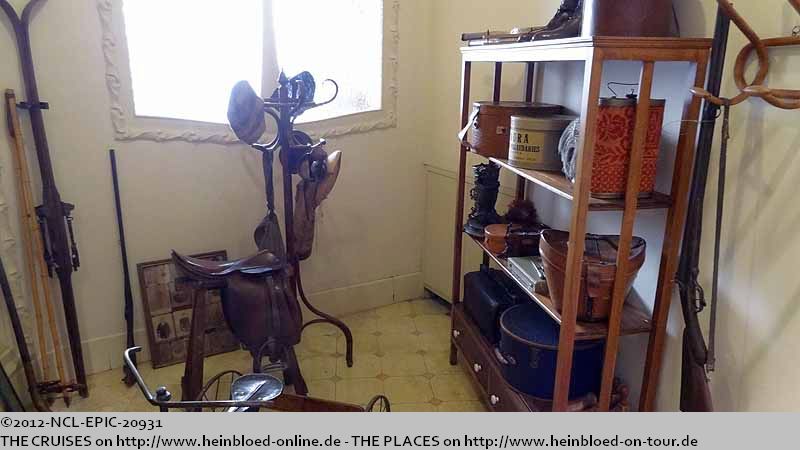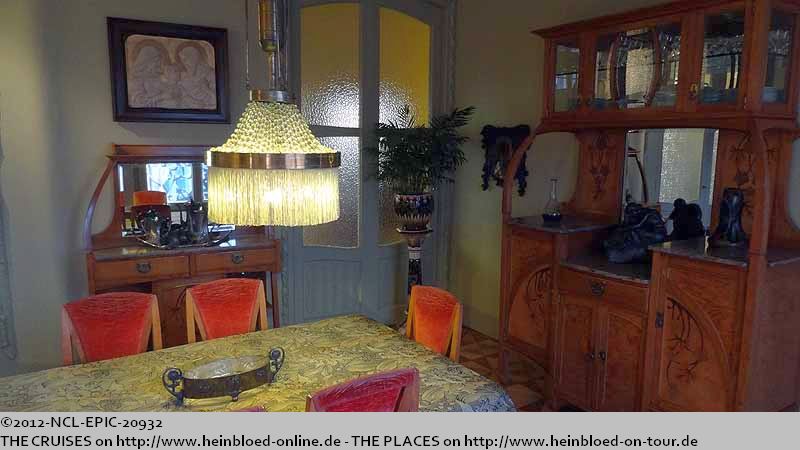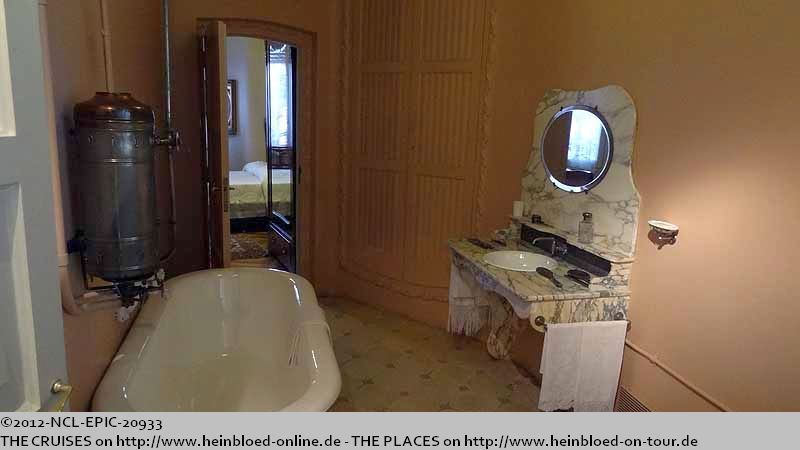 And then to the Café.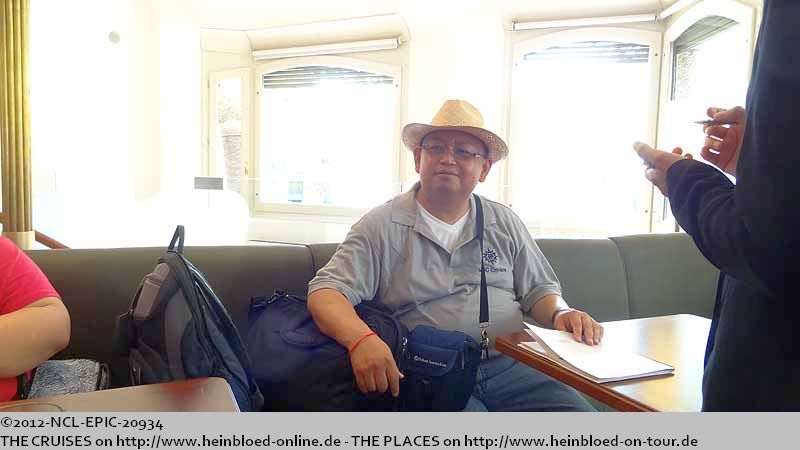 Und dann in das Café.
Da wir mit easy.Jet reisen, nehme ich lieber hier etwas zu mir.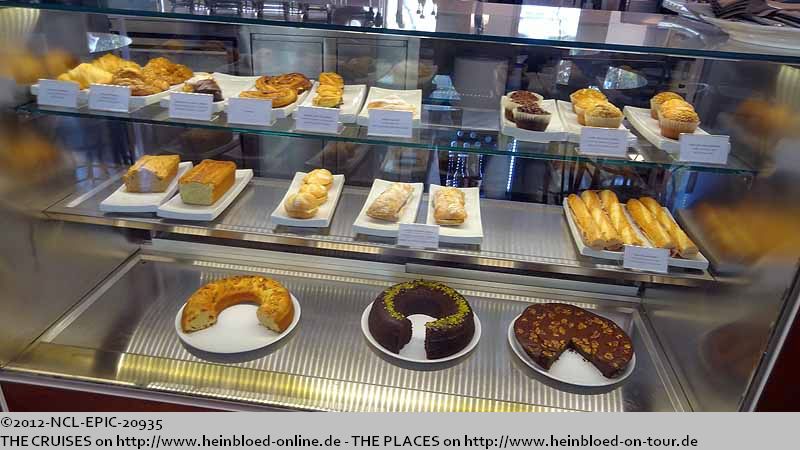 As we supposed to travel with easy.Jet I better took something to eat here.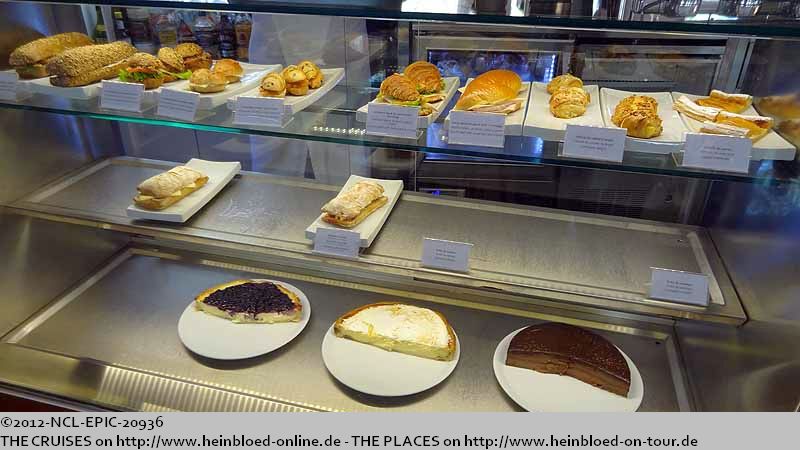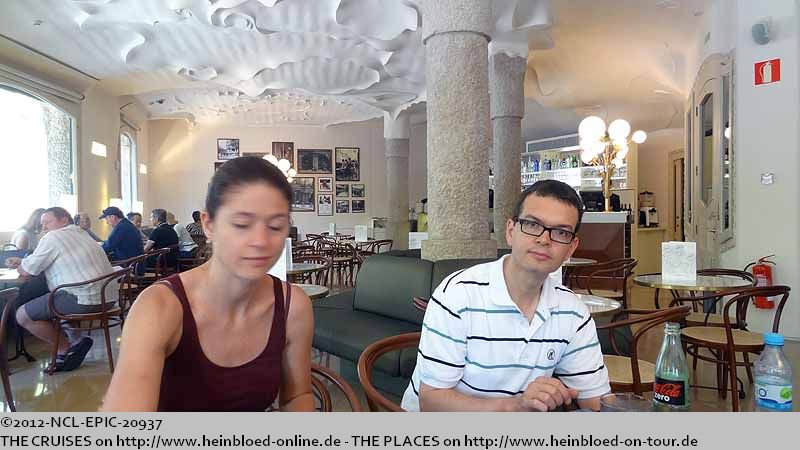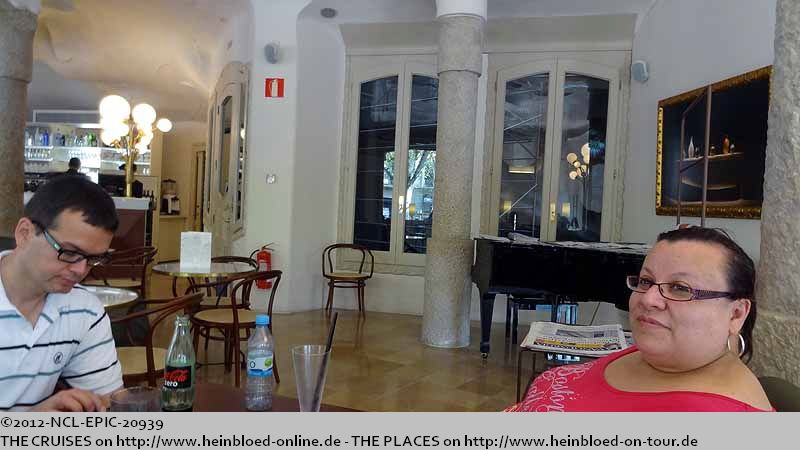 Rosa was very excited: something from her childhood: a kind of almond milk cream-drink. But not my world...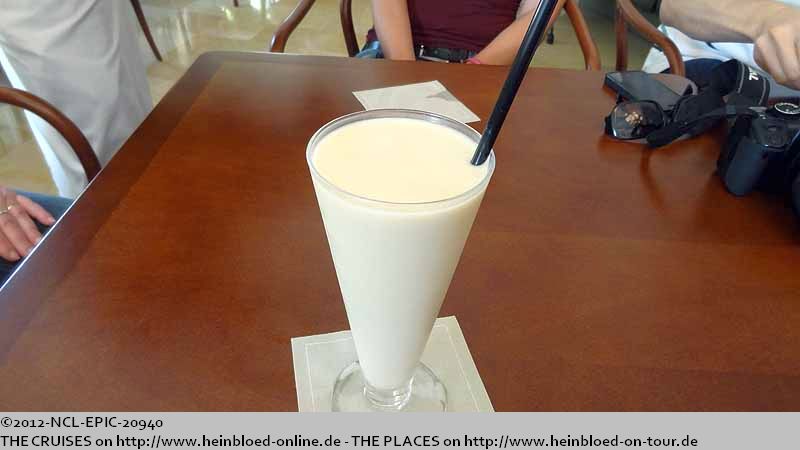 Rosa ist ganz begeistert: etwas aus ihrer Kindheit: so eine Art Mandelmilchcreme. Aber nicht meins...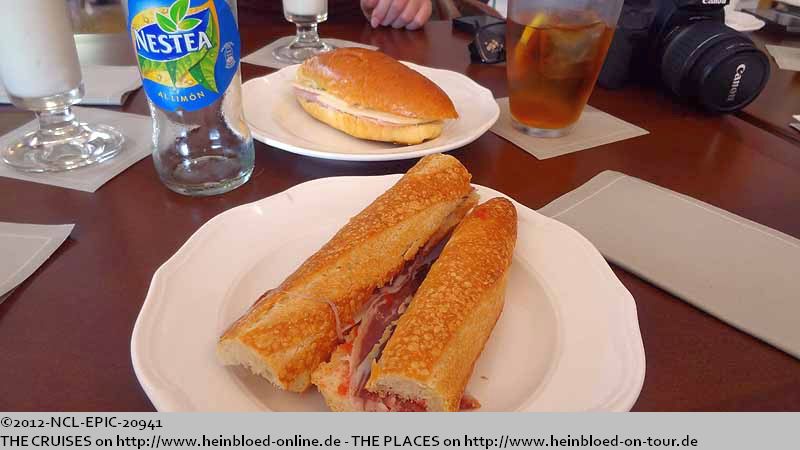 And they two prefered to have a milk-shake.

Und die beiden stehen lieber auf den Milch-Shake.