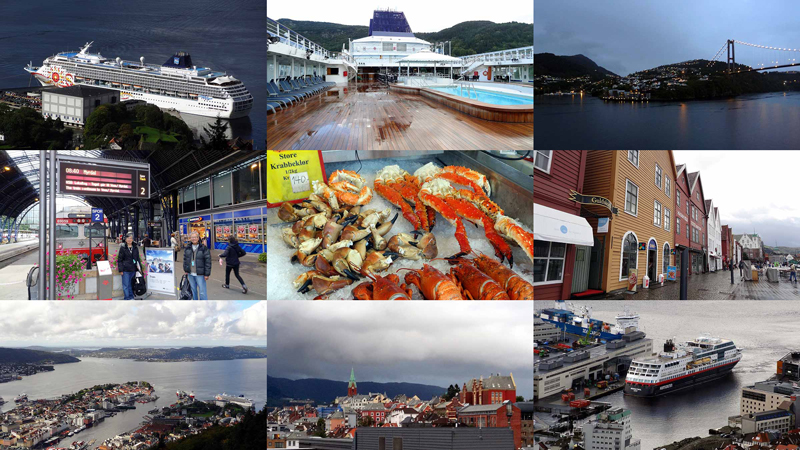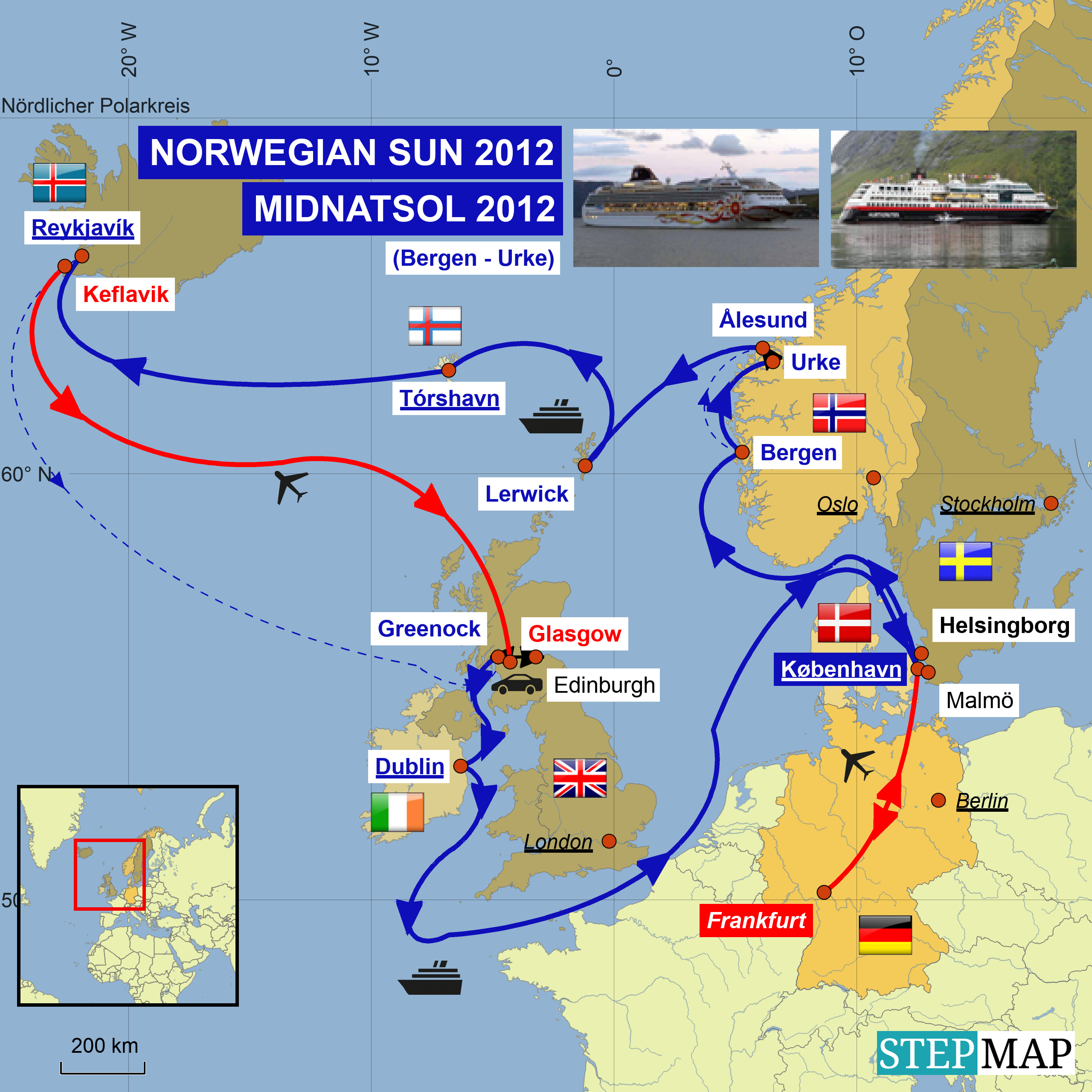 Wir gehen nach dem Mittagessen mal raus.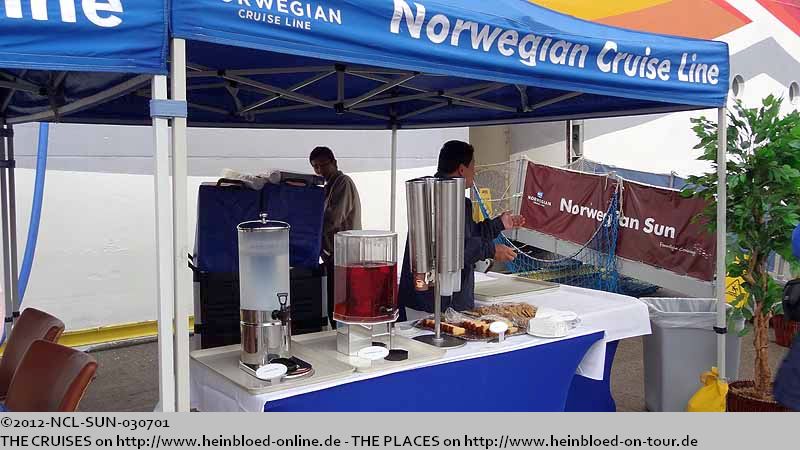 After lunch we went out.

But we just stepped out the gangway and started to rain again. By the way: that was no taxi stand but the lane for buses and taxis.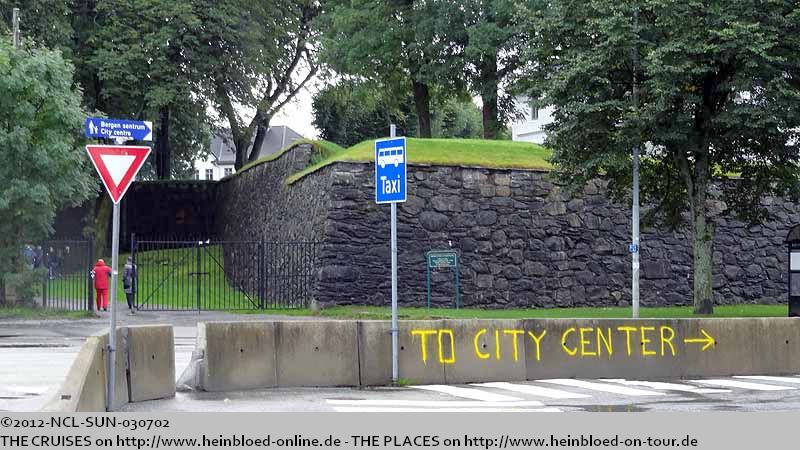 Kaum sind wir draußen, fängt es direkt an zu regnen. Das ist übrigens kein Taxistand, sondern die Kennzeichnung der Busspur, die auch für Taxen zugelassen ist.
Direkt um die Ecke fahren die Busse der Stadtrundfahrten ab.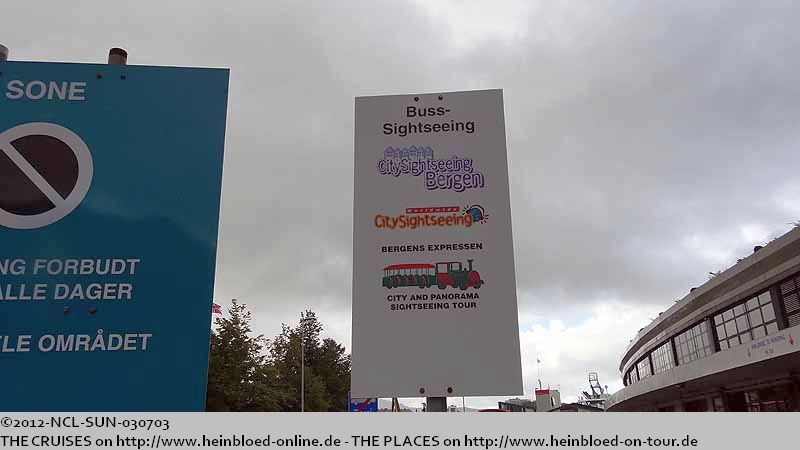 Just around the corner you could find the sightseeing buses.

There was a HoHo-Bus.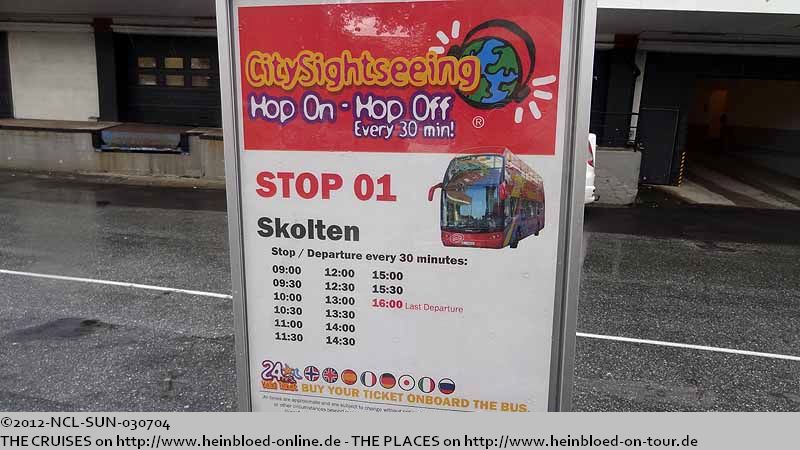 Es gibt einen HoHo-Bus.
Und ein Billigschild - kein schönes mit dem Hinweis auf das UNESCO Welterbe.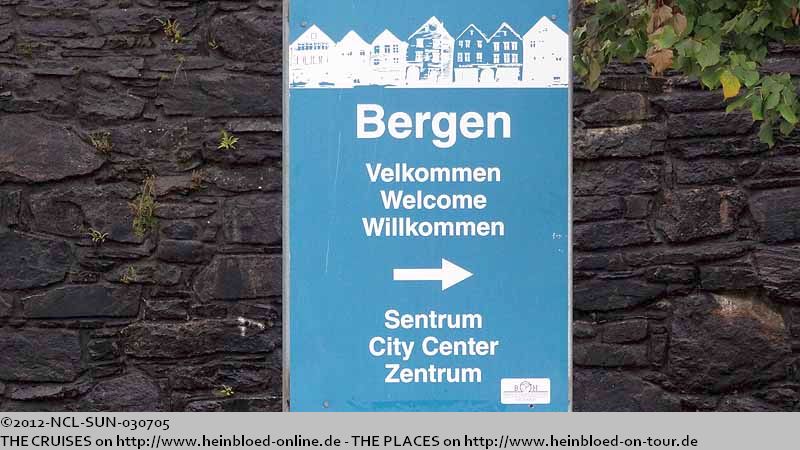 A cheap sign - not such a nice one with refering to the UNESCO World Heritage.
As it was pouring rain, we went to the
Radisson Blu Royal Hotel
. They were even so kind and let me print the information for my fellow-cruisers for my Torshavn-Tour.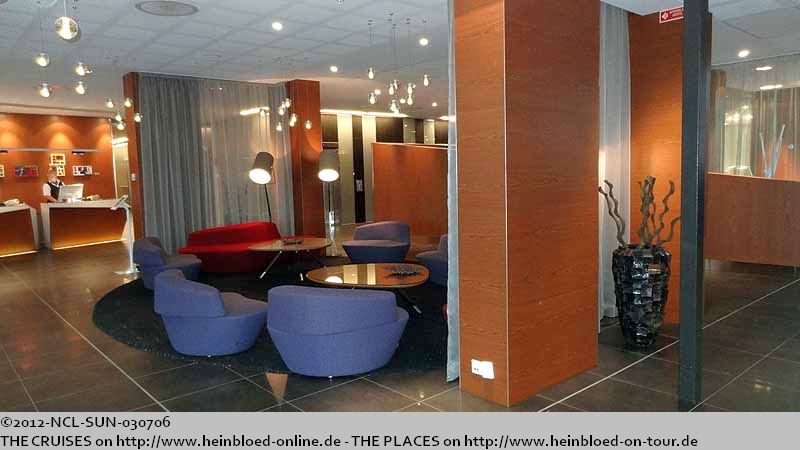 Da es so in Strömen regnet, geht es direkt in das
Radisson Blu Royal Hotel
. Die sind sogar so nett, und lassen mich kostenlos die Informationen für die Mitfahrer für meine Torshavn-Tour ausdrucken.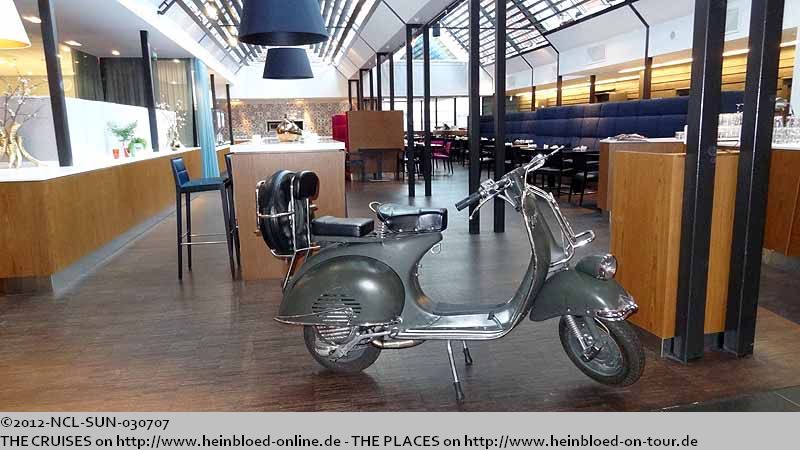 As we were anyway inside we could wait here until the rain stopped.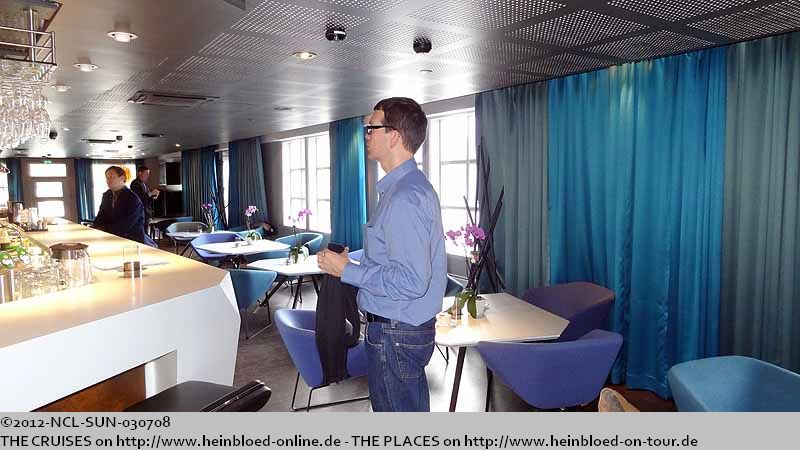 Und wenn wir schon mal da sind, können wir hier ja warten, bis der Regen wieder aufhört.
Und trinken Cappucino, weil Bruno direkt die richtige Kaffeemaschine nebst illy-Kaffee entdeckt hat.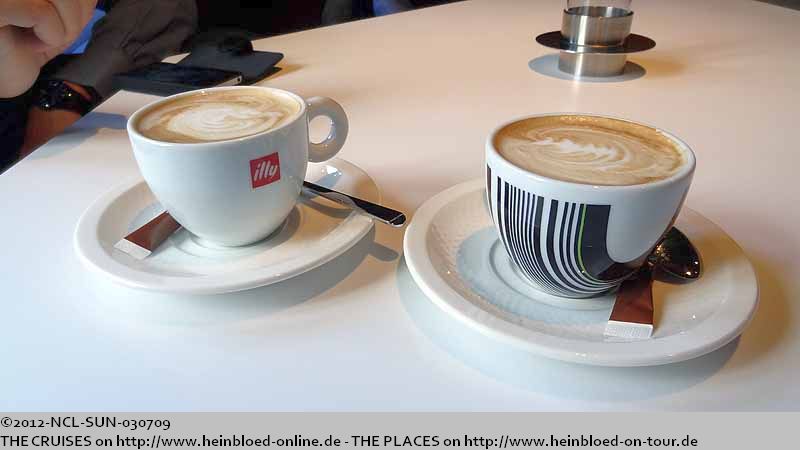 And have a cappucino since Bruno discovered the right coffee machine and illy-coffee.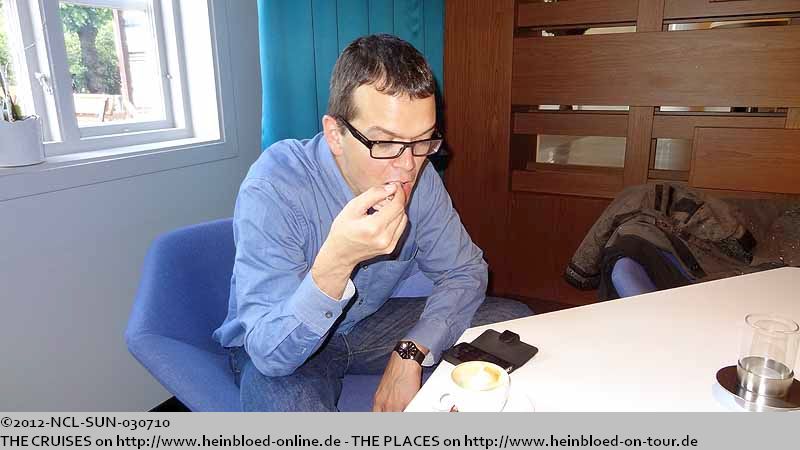 Der Weg zur Toilette ist Kunst- und Geschichtsunterricht.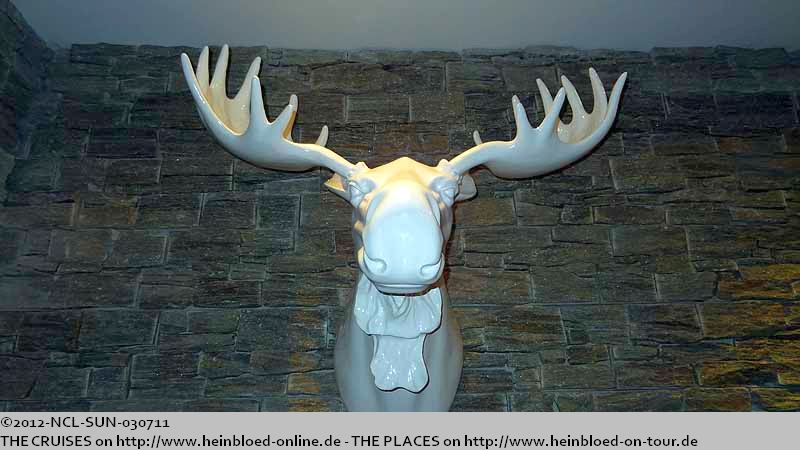 The way to the restrooms was like having art- and history lessons.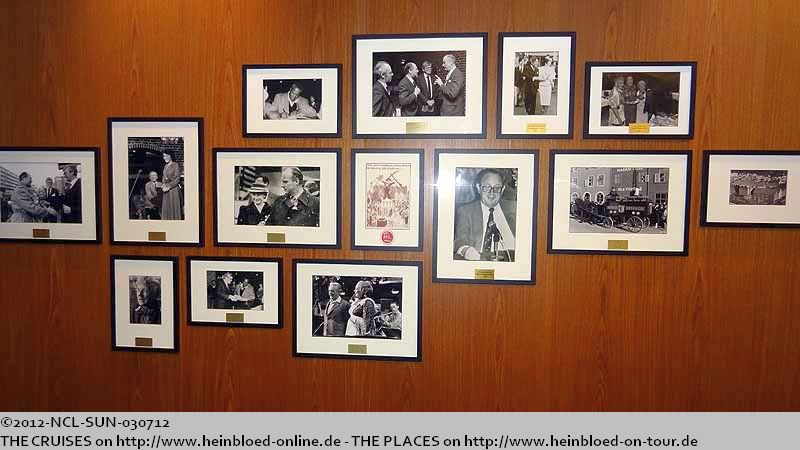 Sogar "Genschman" hat hier schon übernachtet.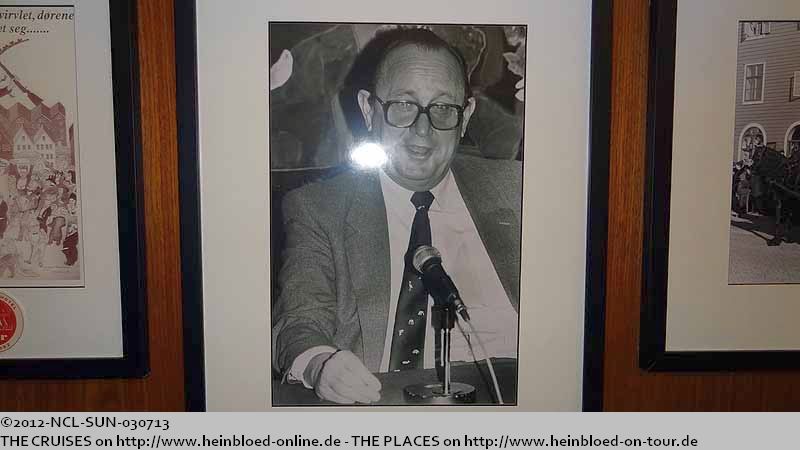 Even our former German Minister for Foreign Affairs Hans-Dietrich Genscher stayed here already.

A part of the hotel is part of Bryggen.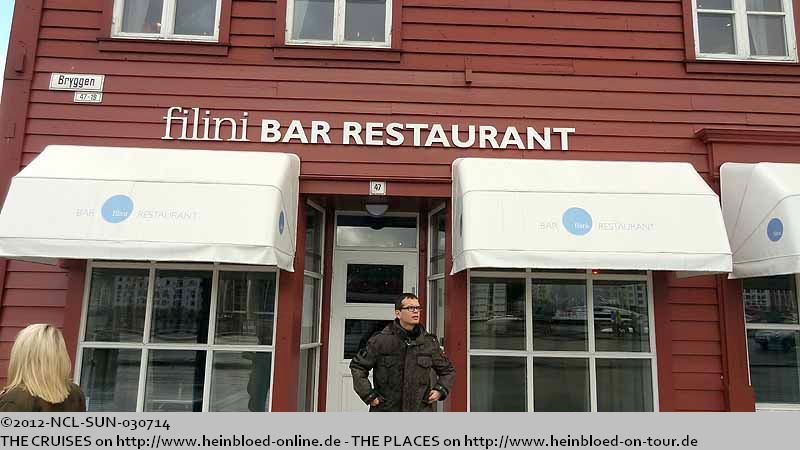 Ein Teil des Hotels ist Teil von Bryggen.
So können wir direkt hier raus.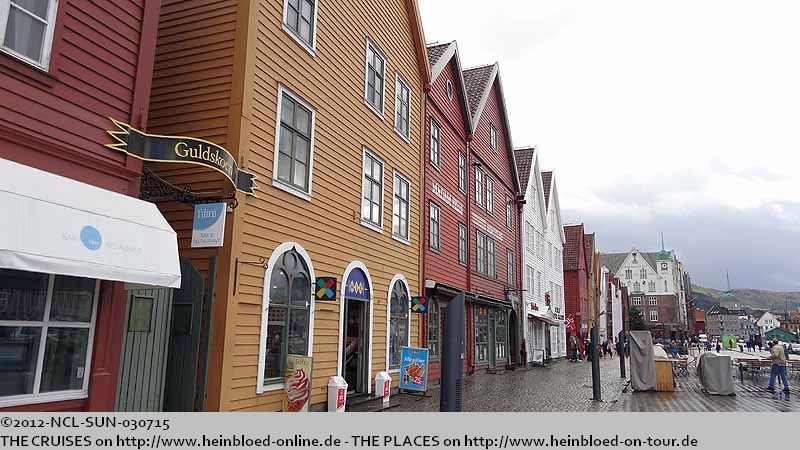 So we can just step out here.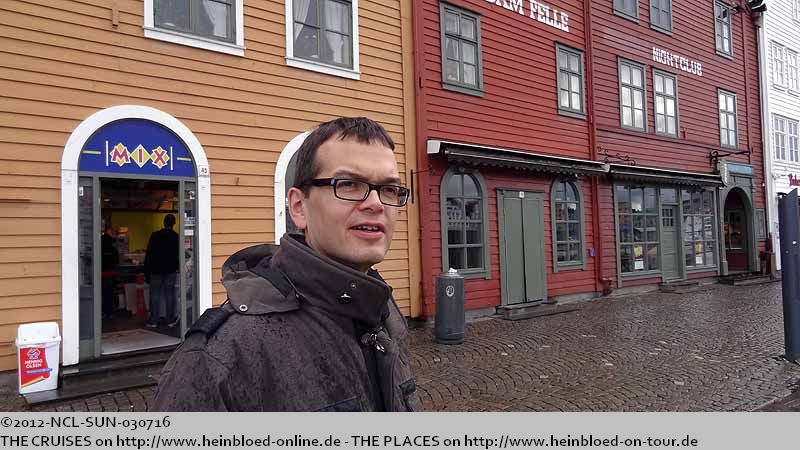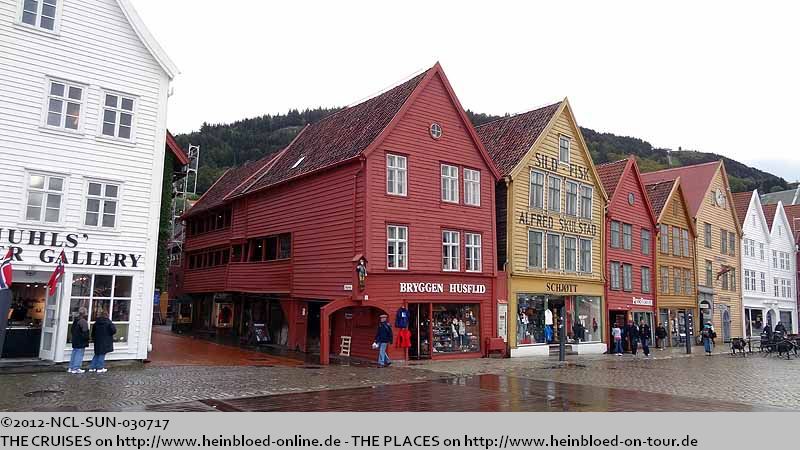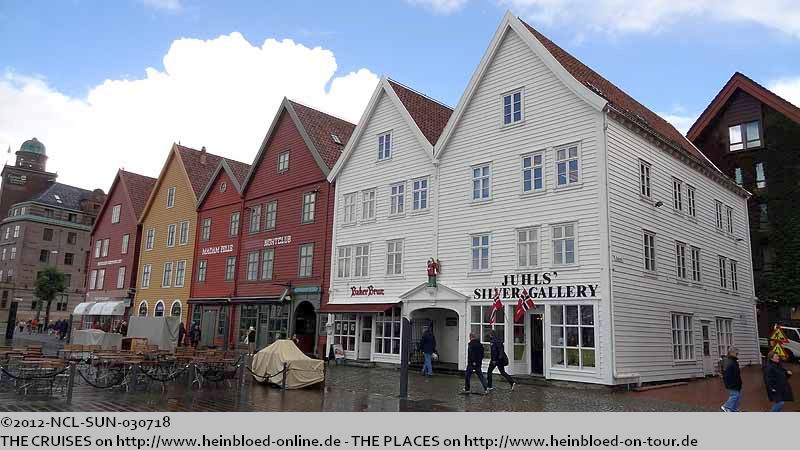 Im Moment regnet es mal nicht. Also rauf zum Flöyen.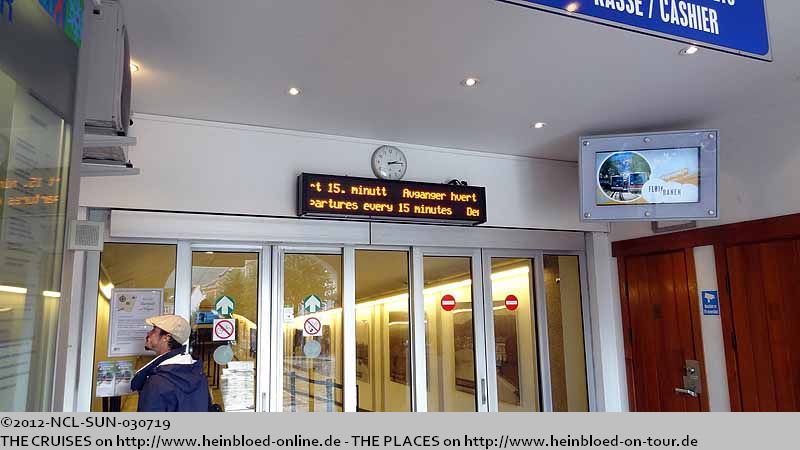 At that moment it did not rain anymore. So let's move upwards on Mount Flöyen.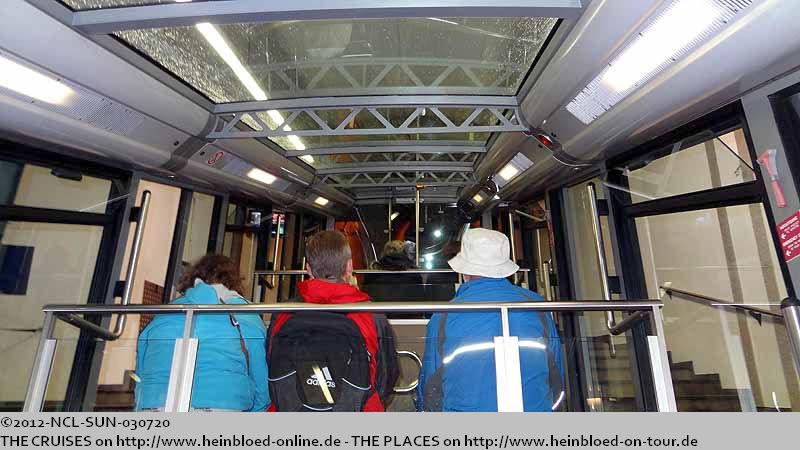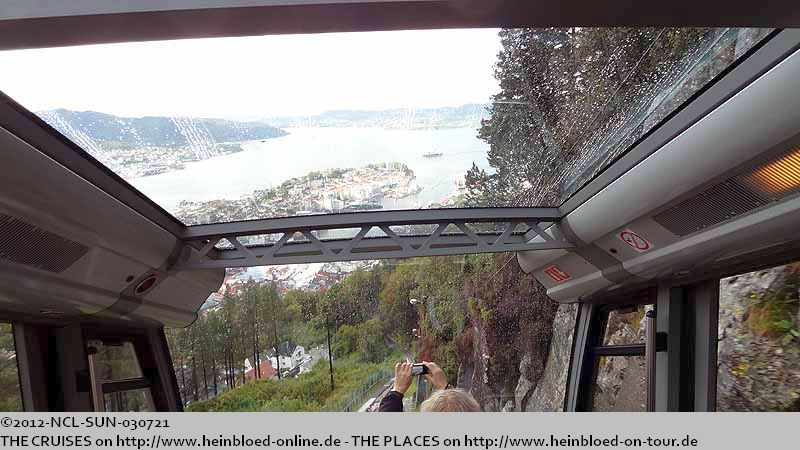 From the cabin we could see MIDNATSOL entered the port.

Und in der Kabine sehen wir, wie die MIDNATSOL reinfährt.
Und da rechts liegt auch unsere NORWEGIAN SUN.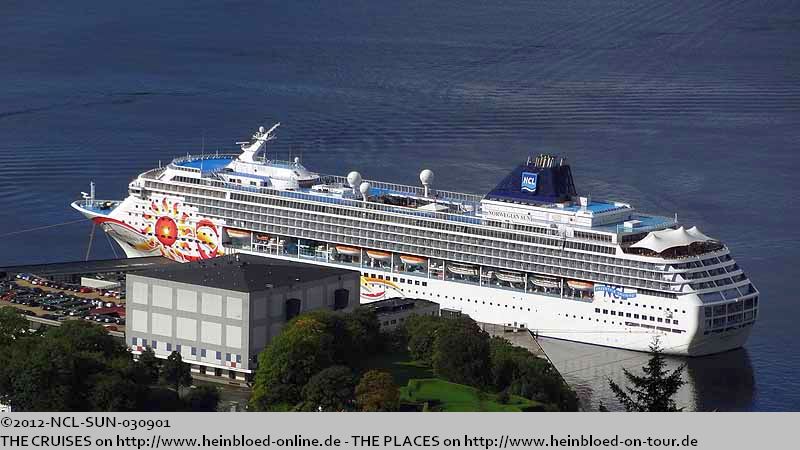 To the right we had the NORWEGIAN SUN.

But unfortunately at the wrong side of the terminal. The other was nicer to take pictures like we had when we arrived on BOUDICCA. But from here we could see where we could find the Hurtigruten-Terminal.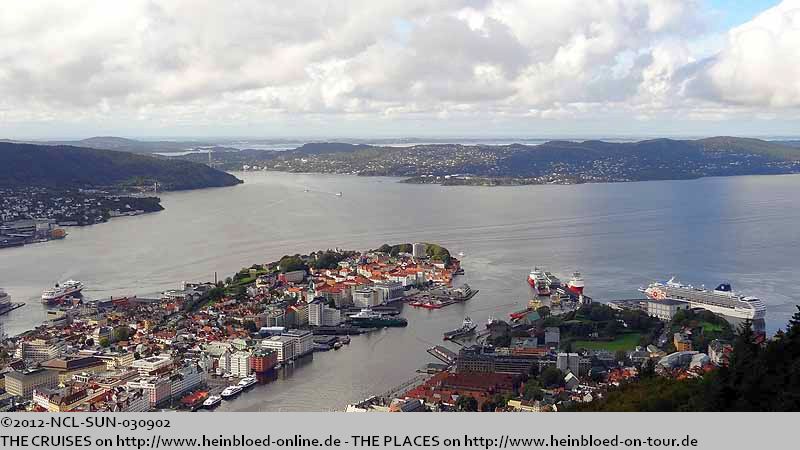 Bloß auf der falschen Seite am Terminal. Die andere, an der auch die BOUDICCA lag, ist schöner zum Fotografieren. Aber so machen wir uns mal ein Bild, wo überhaupt das Hurtigruten-Terminal ist.
Die anderen Reisen in diesem Blog/
The other voyages in this blog: